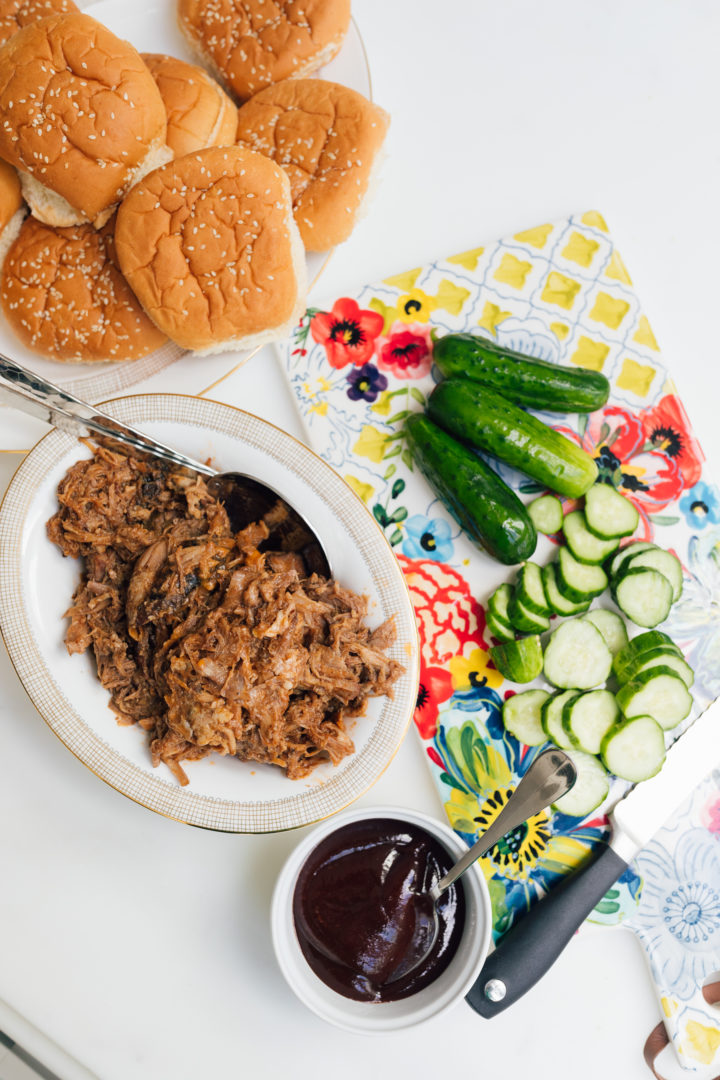 Oh boy, do I love using my slow cooker this time of year.  It's so convenient, so easy, and makes the coziest meals my whole family enjoys.  What's not to like? While admittedly my slow cooker recipes are not always the leanest of all the recipes (I happen to adore my slow cooker meatballs on a snowy day) they definitely are delicious.  And when it's freezing out, I could use a little bit of sunshine in my tummy!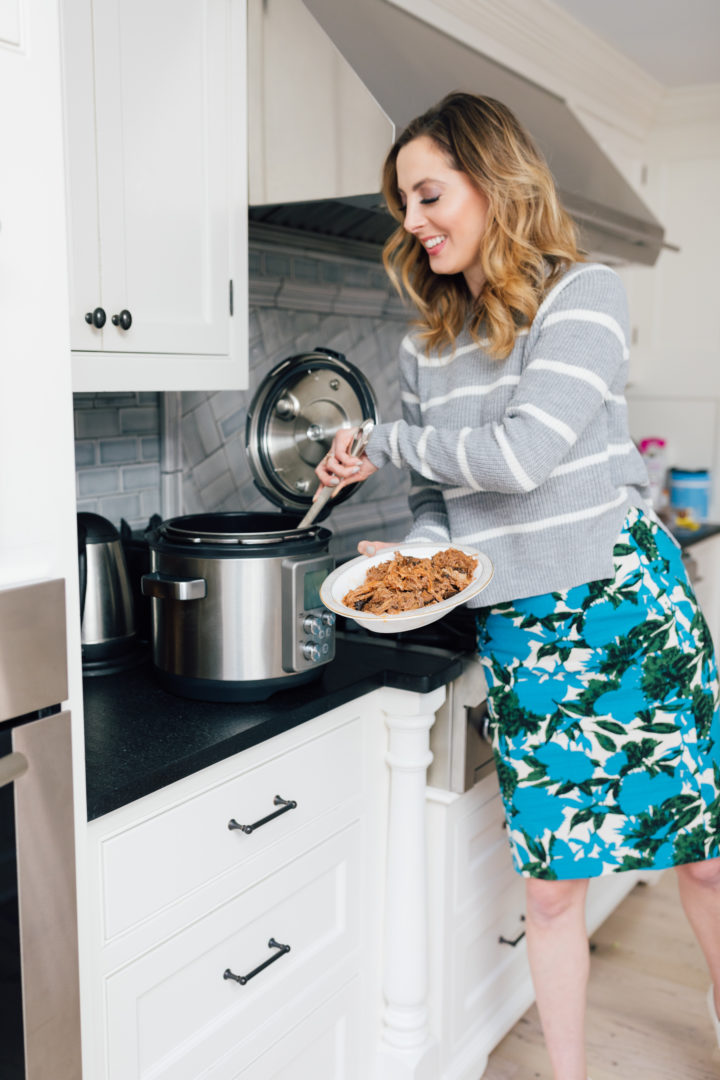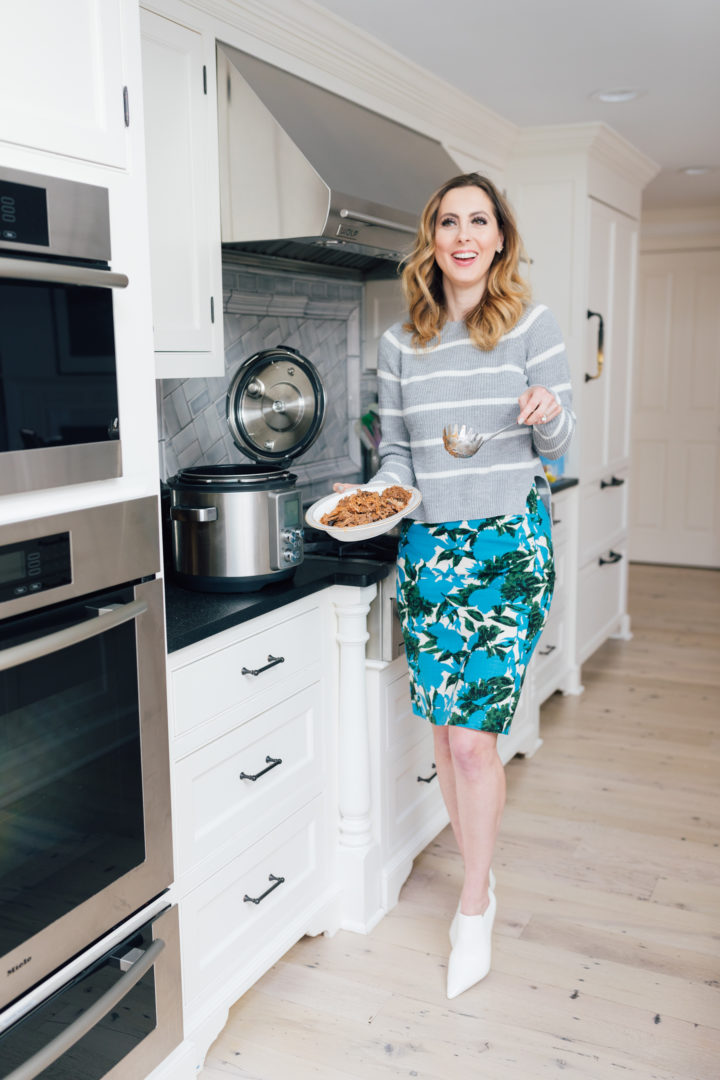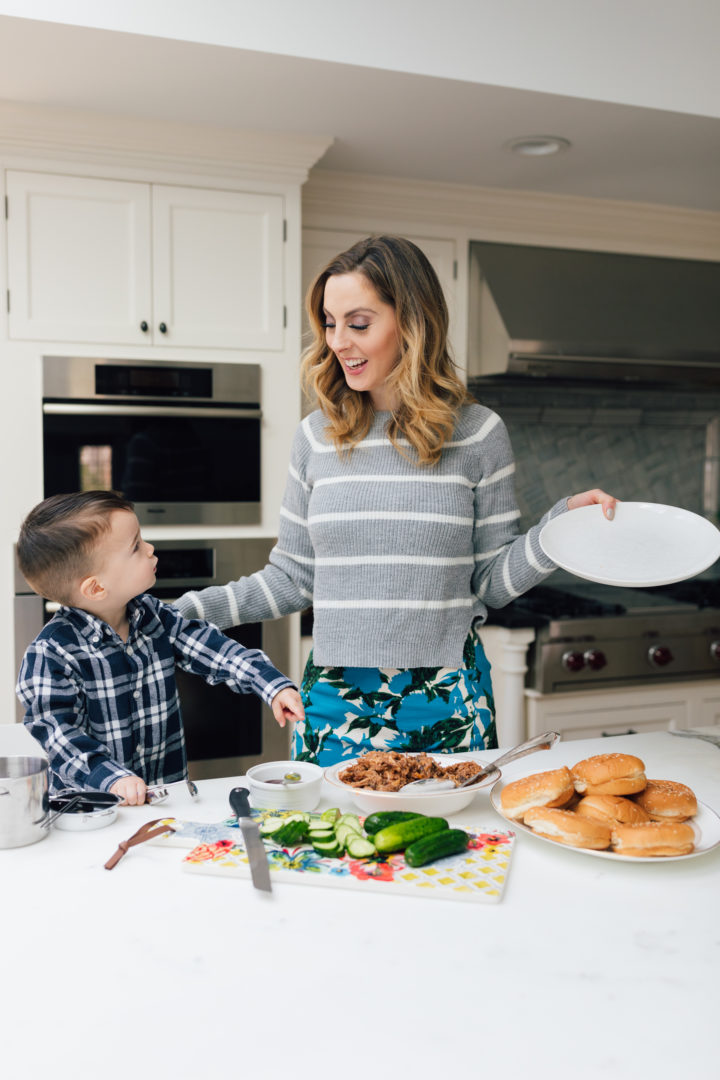 These slow cooker BBQ Pulled pork sandwiches are a recipe I tested over the summer.  I like making them when we are all in the mood for some comfort food.  I use half-sour pickles for on top of the sandwiches so it adds a nice bite to the bbq, and I also love adding pickled red onions to mine.  Nobody else in my family likes the pickled onions but I love them! (There is a super simple pickled onion recipe here if you want to try it https://www.rachelcooks.com/2017/06/12/how-to-pickle-red-onions-in-five-minutes/)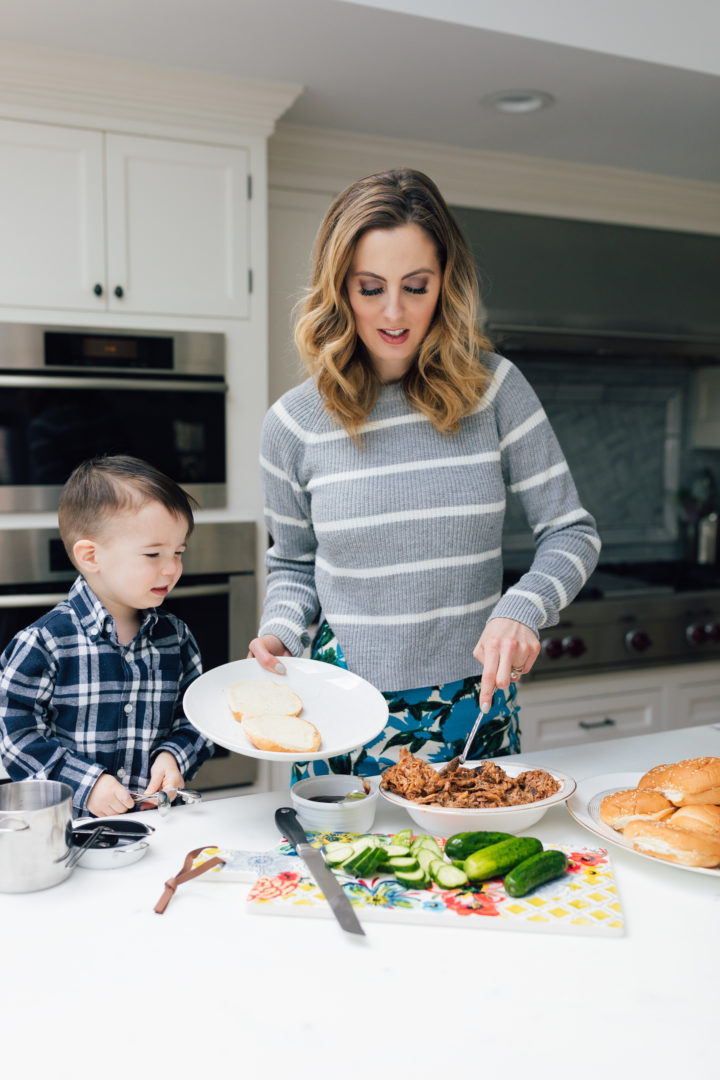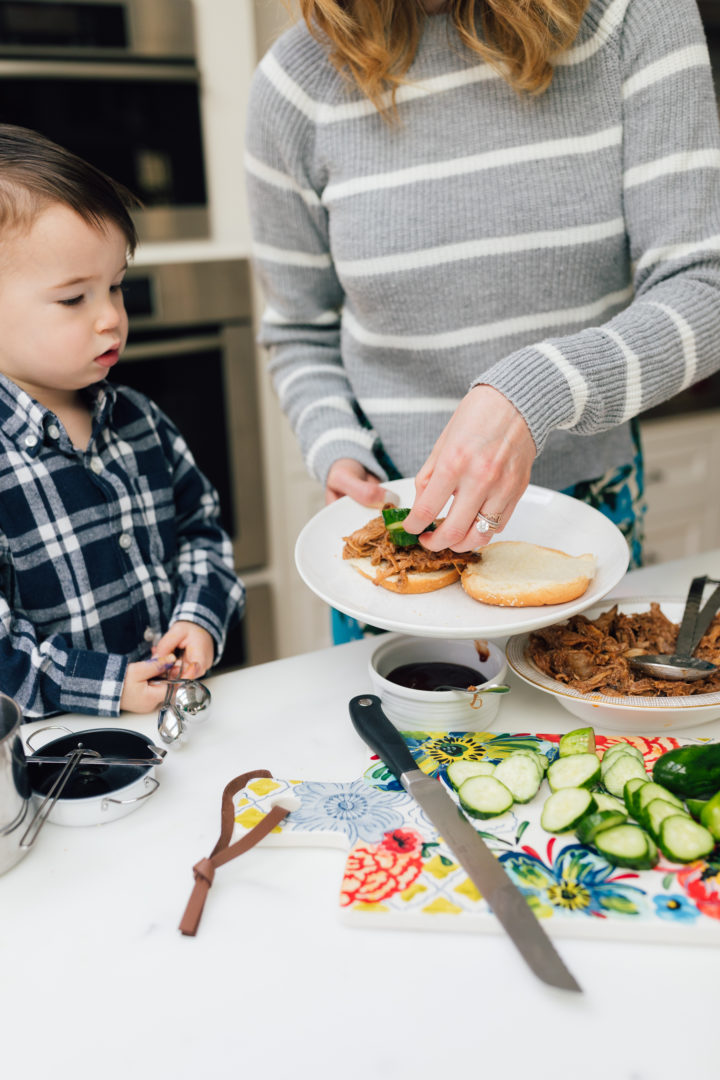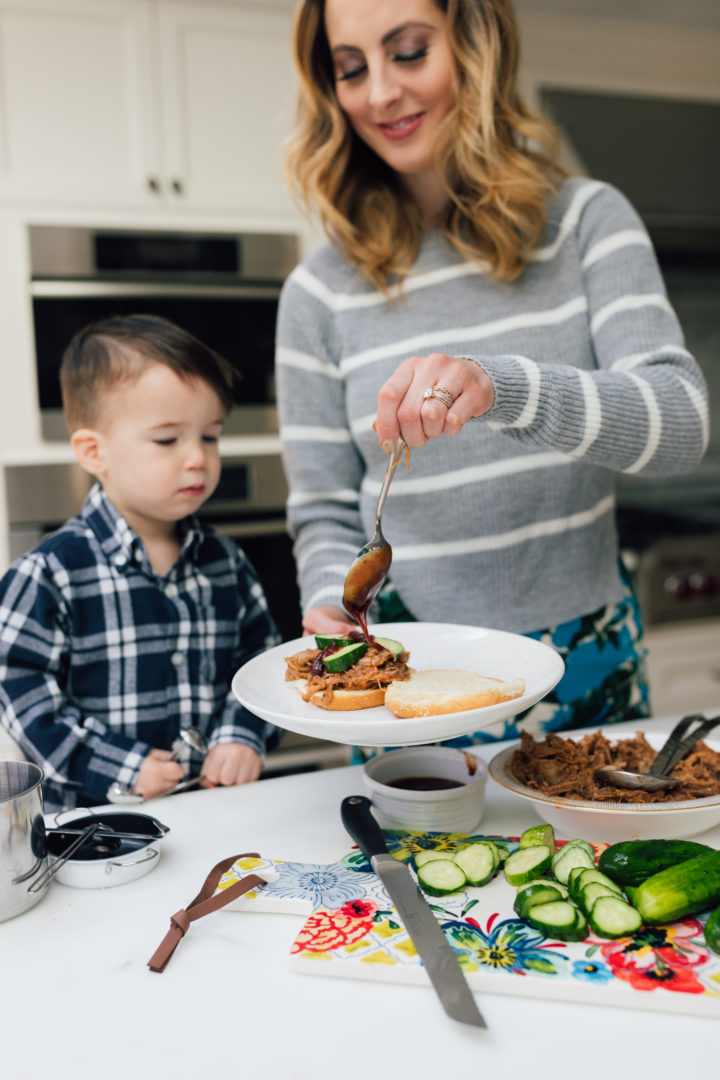 This recipe serves 4-6 people, depending on how many kids you have.  I actually like the pork even more the next day! You can have it for breakfast with sautéed potatoes and a fried egg!
Ingredients…
1 3lb Pork shoulder, trimmed
1 onion, cut in half and sliced
1/2 cup beef broth
2 cups bottled bbq sauce (plus more for dressing sandwiches)
2 Tbs Dijon Mustard
2Tbs Strawberry, Peach, or Raspberry Jam
1/2 Tbs Soy Sauce
Hamburger Buns
Pickles

 
Add the sliced onions to the bottom of the slow cooker, place the pork shoulder on top, pour the broth over the pork shoulder, and close the slow cooker.  Cook on low until very tender, approximately 8 hours.  When the pork is ready, remove it from the liquids, and shred with two forks on a cutting board.  Skim the fat from the liquid in the slow cooker, and then return the meat to the slow cooker.  In a bowl, mix together the BBQ sauce, mustard, jam, and soy sauce.  Pour this mixture over the shredded pork.  Close the slow cooker, and cook for 30-40 minutes more on low.  Serve on a hamburger bun, with some extra bbq on top, and pickles! I also like to add coleslaw on the side (even though my kids won't eat it).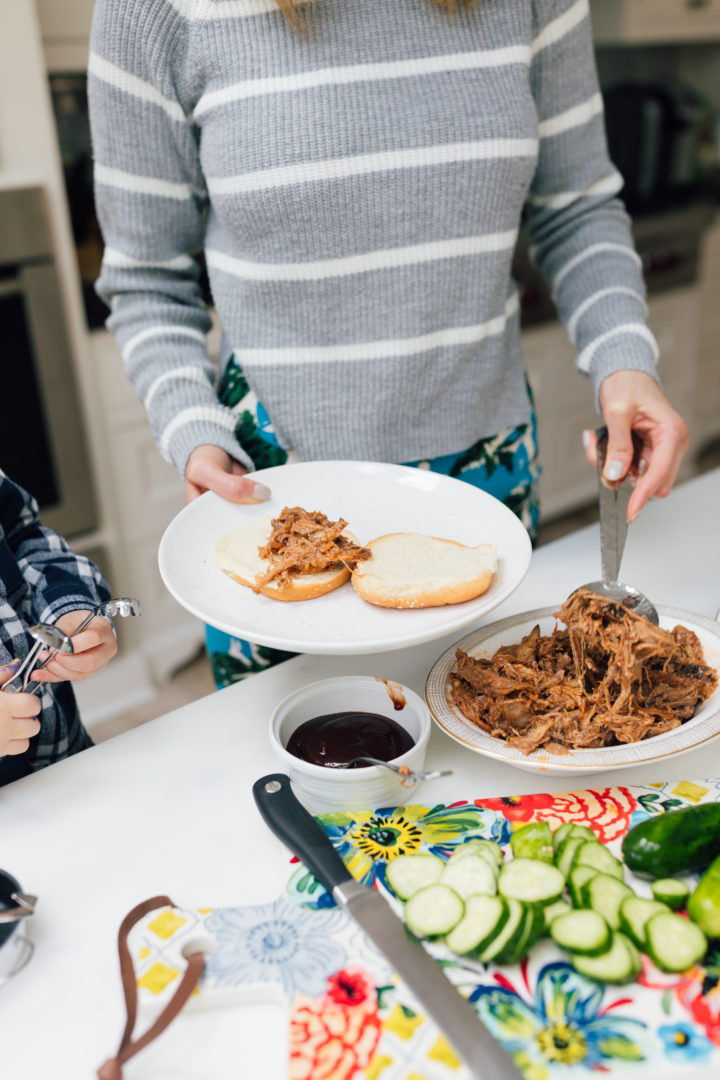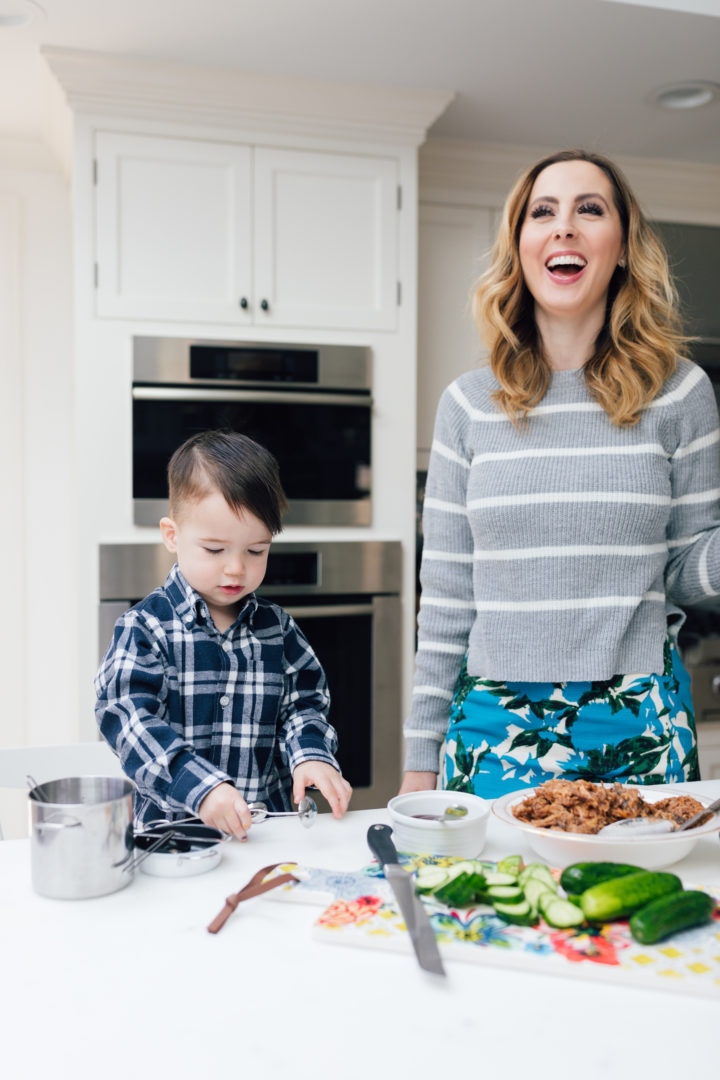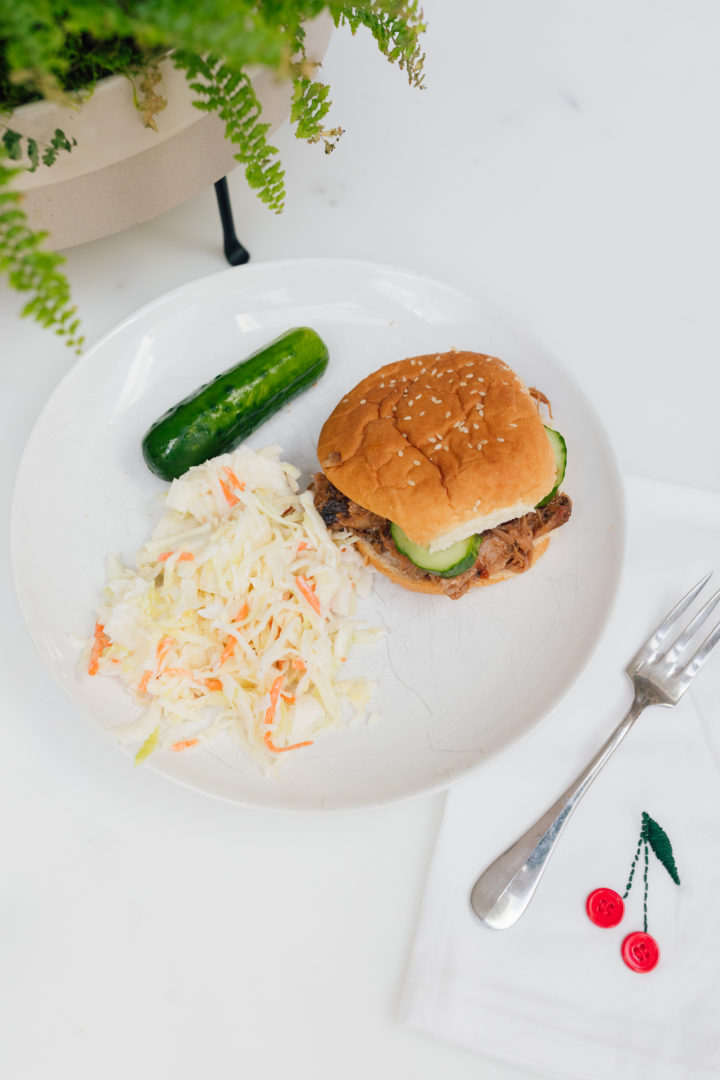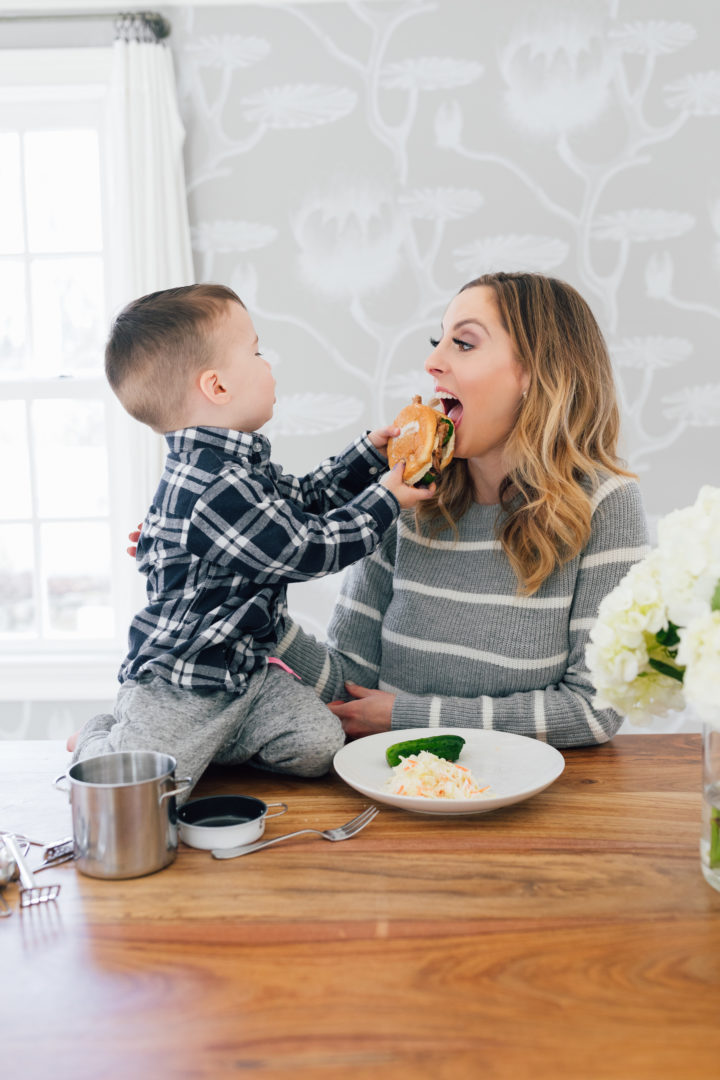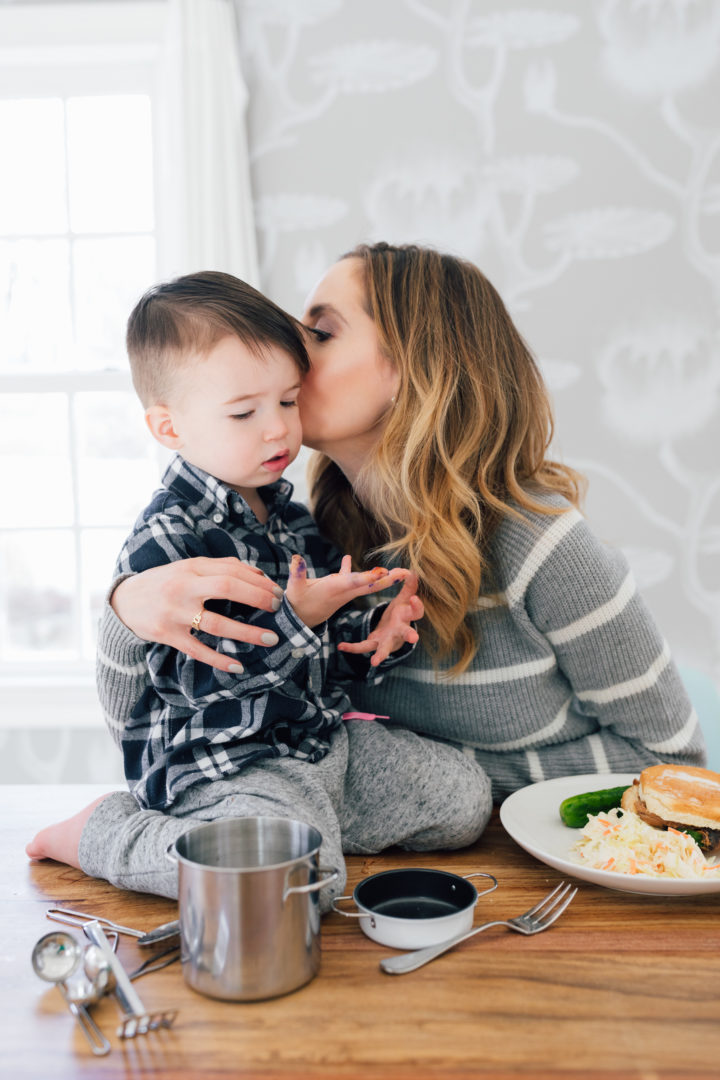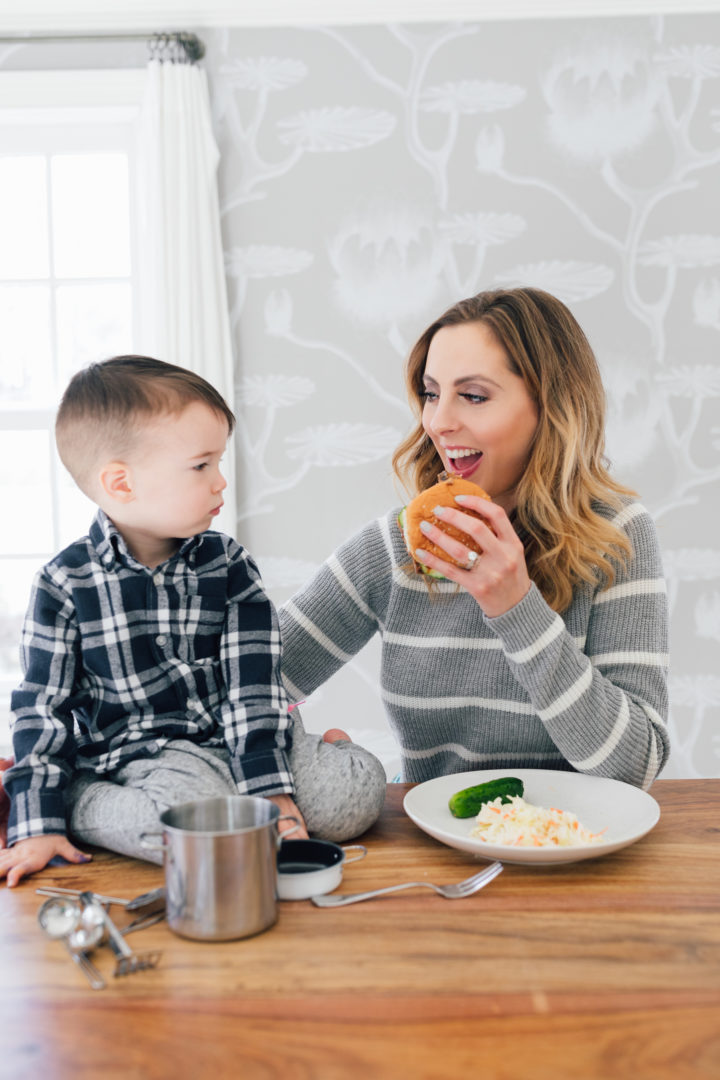 Shop the post…

Photographs by Julia Dags.