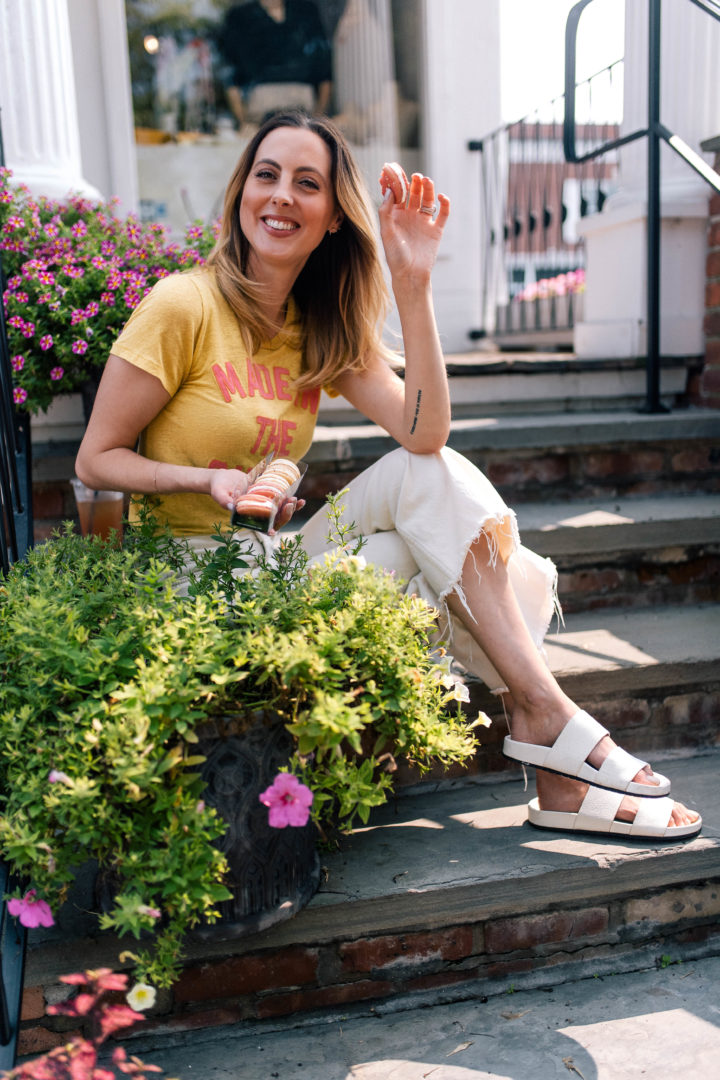 The Statement Tee trend is still in full swing! I love seeing all the cute sayings and words that brands are putting on their Tshirts.  The best part is that Statement Tees these days are being printed on the best shirts that would be totally fab even on their own without the writing! So flattering, great fabrics and fits– it's a dream! It makes it so easy to dress the Tee up or down.  I love wearing my Statement Tees tucked in to to high waisted Jeans for a casual look (as pictured here)– or even paired with a flowy midi skirt, leather jacket, and slides to make the look fully night time ready and more dressed up.  Whichever way you rock them, statement tees are a great way to show your mood and a bit of your personality in public.  Plus, they're a great conversation starter.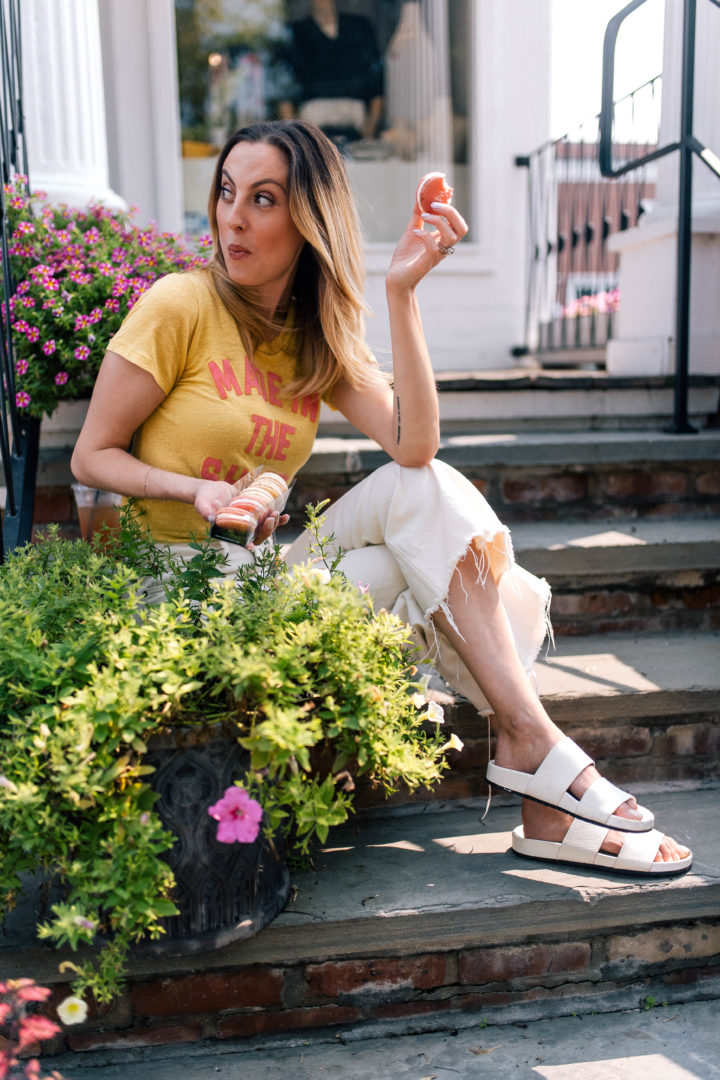 The "Made In The Shade" one I'm wearing here is J.Crew from a couple seasons ago and is no longer available– but they have great Statement tees every season– there are a few of my faves in the collage below! Just click to shop.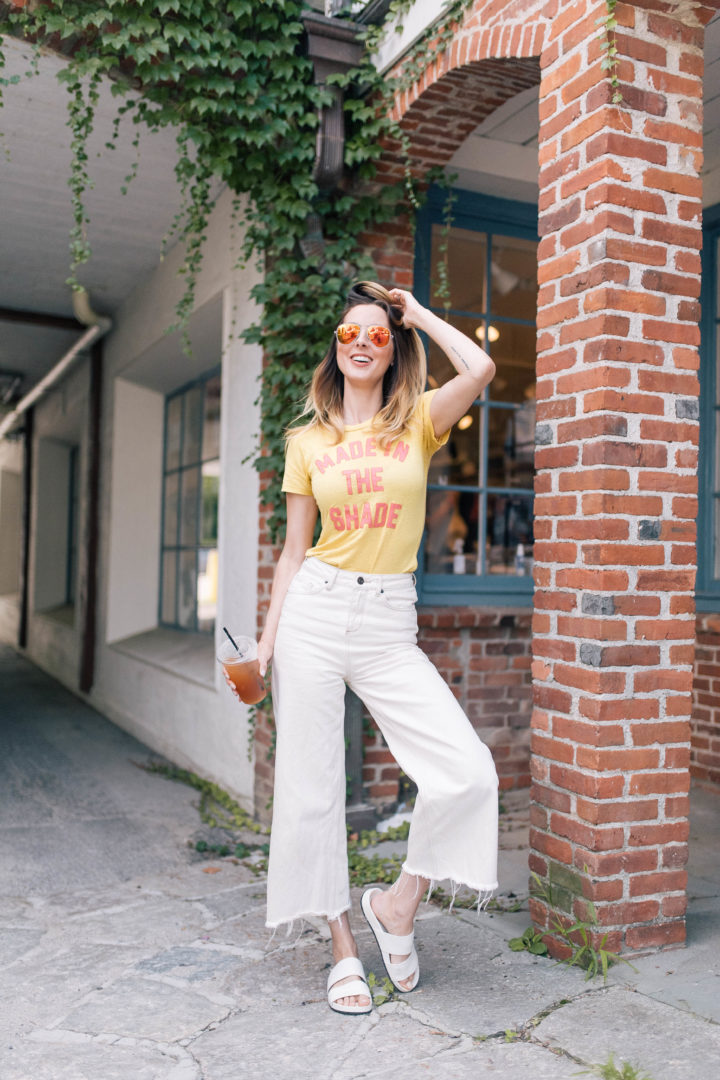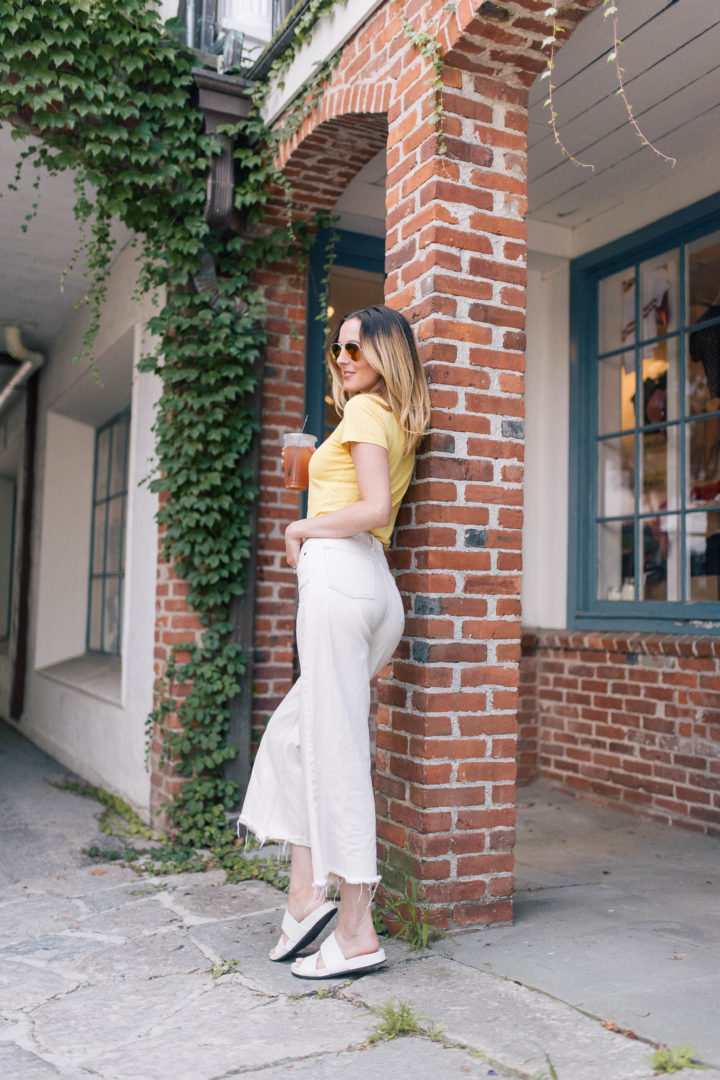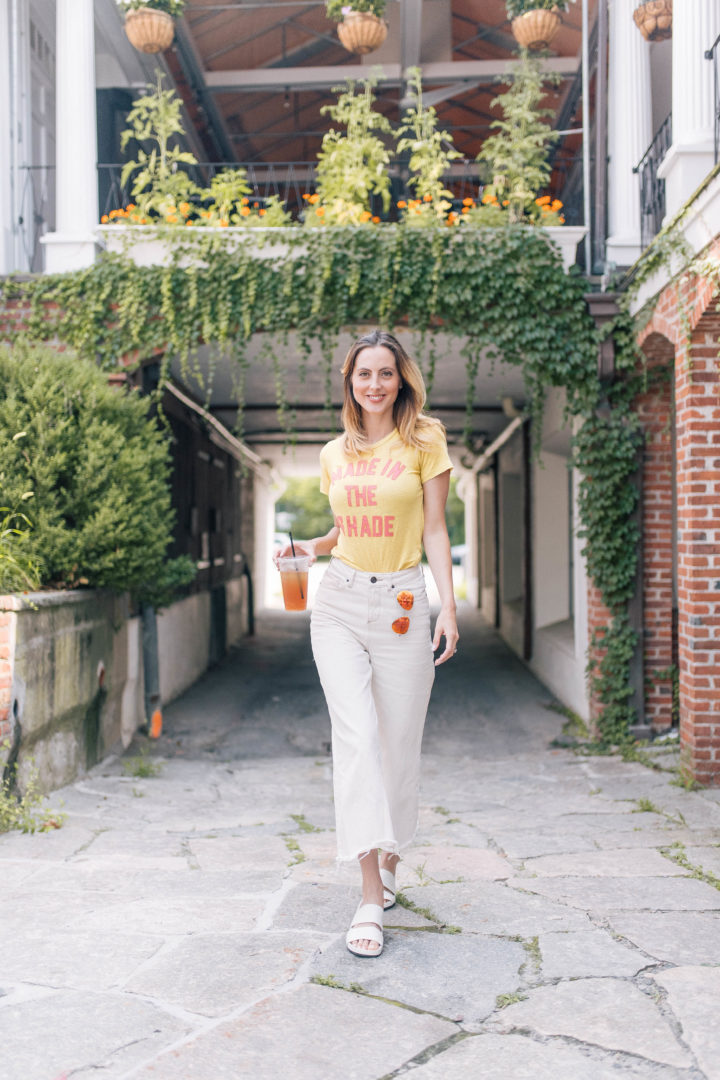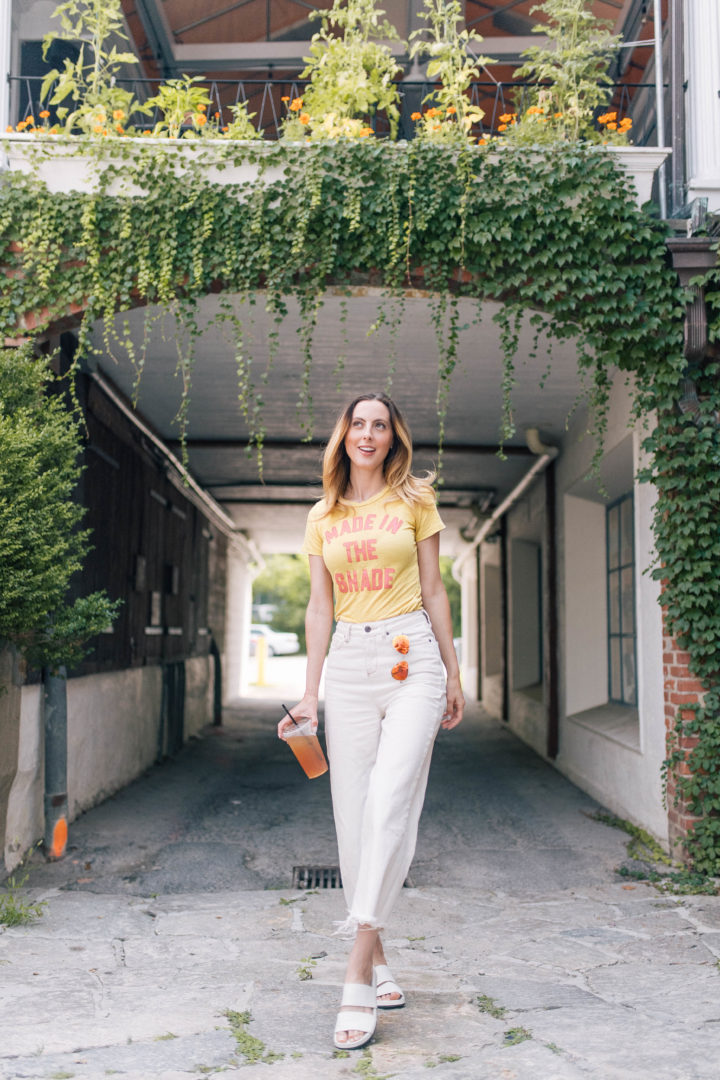 Photographs by Carter Fish.