The following content may contain affiliate links. When you click and shop the links, we receive a commission.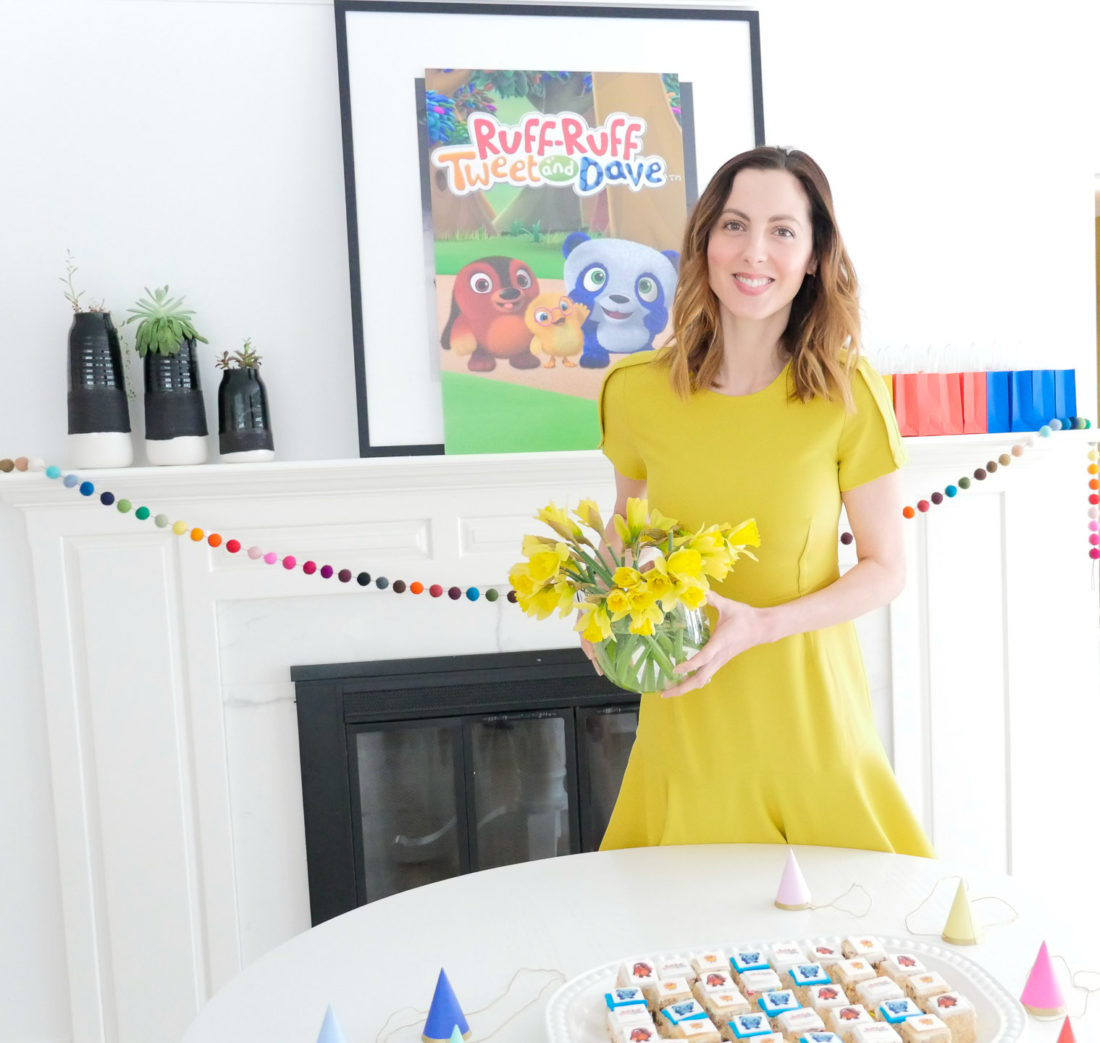 Marlowe is suddenly at an age where she is actually starting to have her own little obsessions. It's so cute to watch her get really in to something, learn all about it, and want to talk about it for hours on end. Her latest obsession? Ruff-Ruff, Tweet and Dave! This show is just the cutest. If you've never seen it, the show is a multiple choice adventure where you follow three best friends through an exciting day of discovery and fun. Ruff-Ruff is a cuddly puppy, Tweet is a sweet chick with pink glasses, and Dave is an adorable blue Panda Bear! Currently, Dave is Marlowe's favorite and Ruff-Ruff is Major's favorite (according to Marlowe. She knows.) My favorite part about this show is that it's on the awesome Sprout TV Network. Sprout is a 24-hour preschool age network that lets you feel good about sitting your kid in front of the TV. It encourages imagination, play, and independent thinking. In a world of unboxing-video-obsessed toddlers, I think Sprout is just such a breath of fresh air. Ruff-Ruff, Tweet, and Dave is about to have its Season Two Premiere this Saturday, February 18th at 12pm EST! To celebrate, I thought I'd do something really special for Lowie and throw a Season Premiere Viewing Party for her and her friends. I had such a fun time planning this that I thought I would share the details in case you want to throw your own little kids' party for the premiere on Saturday!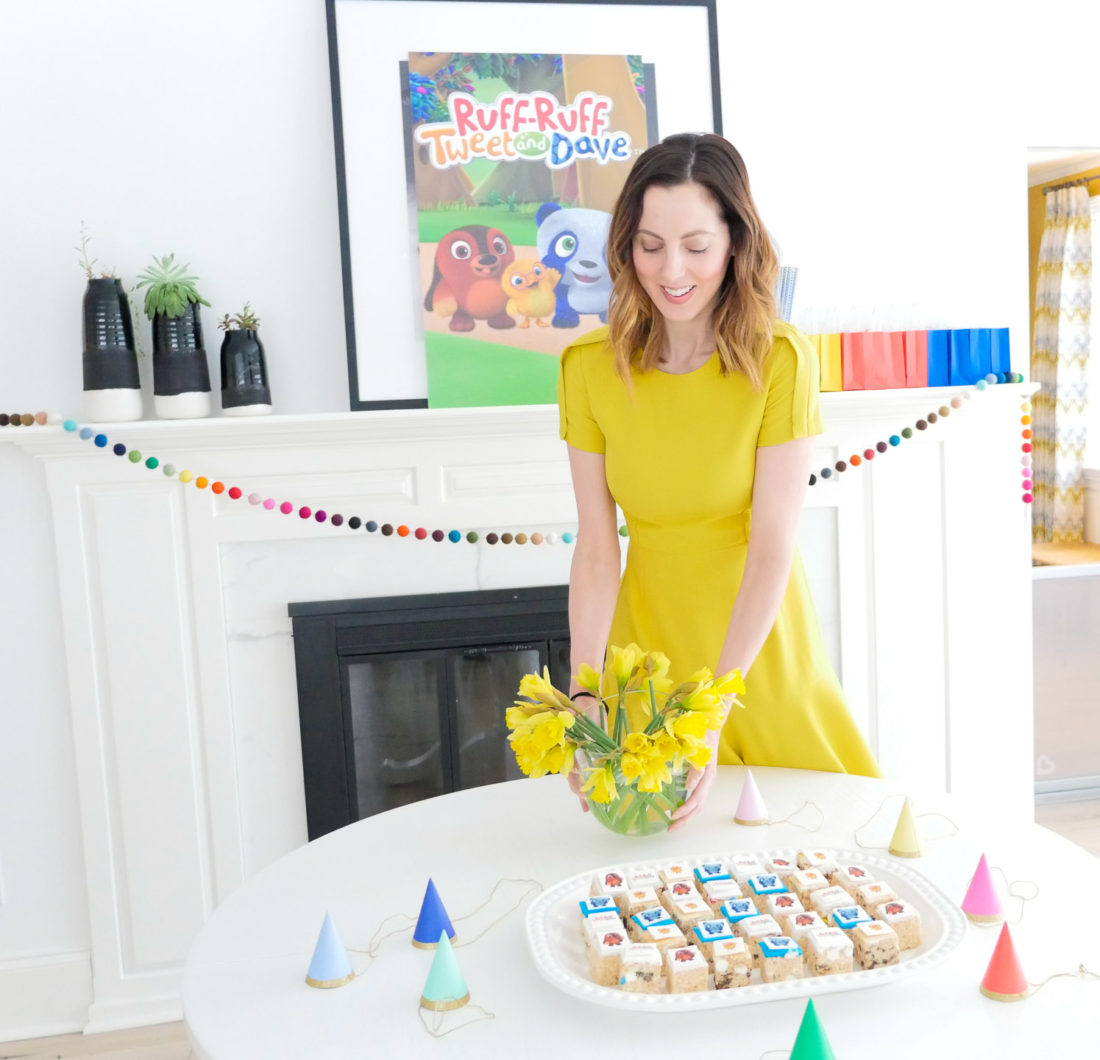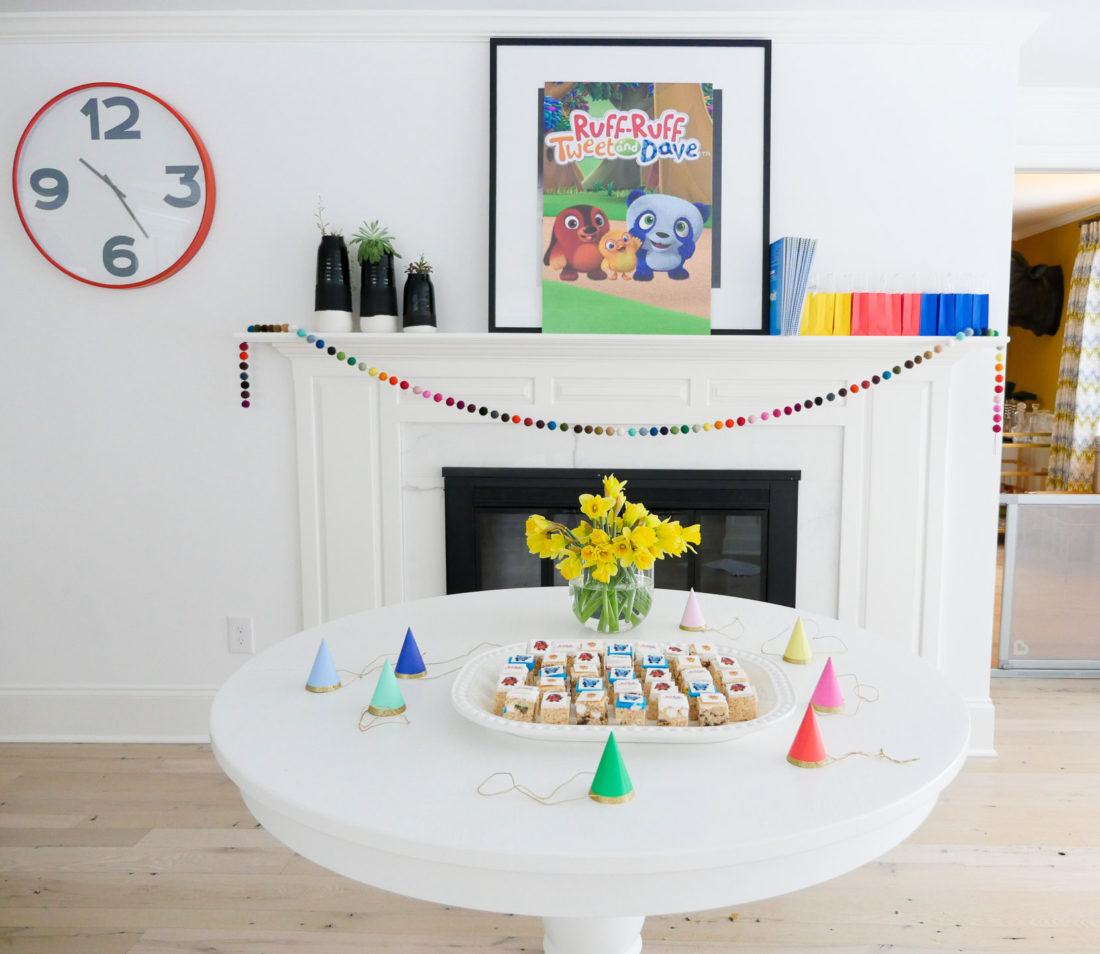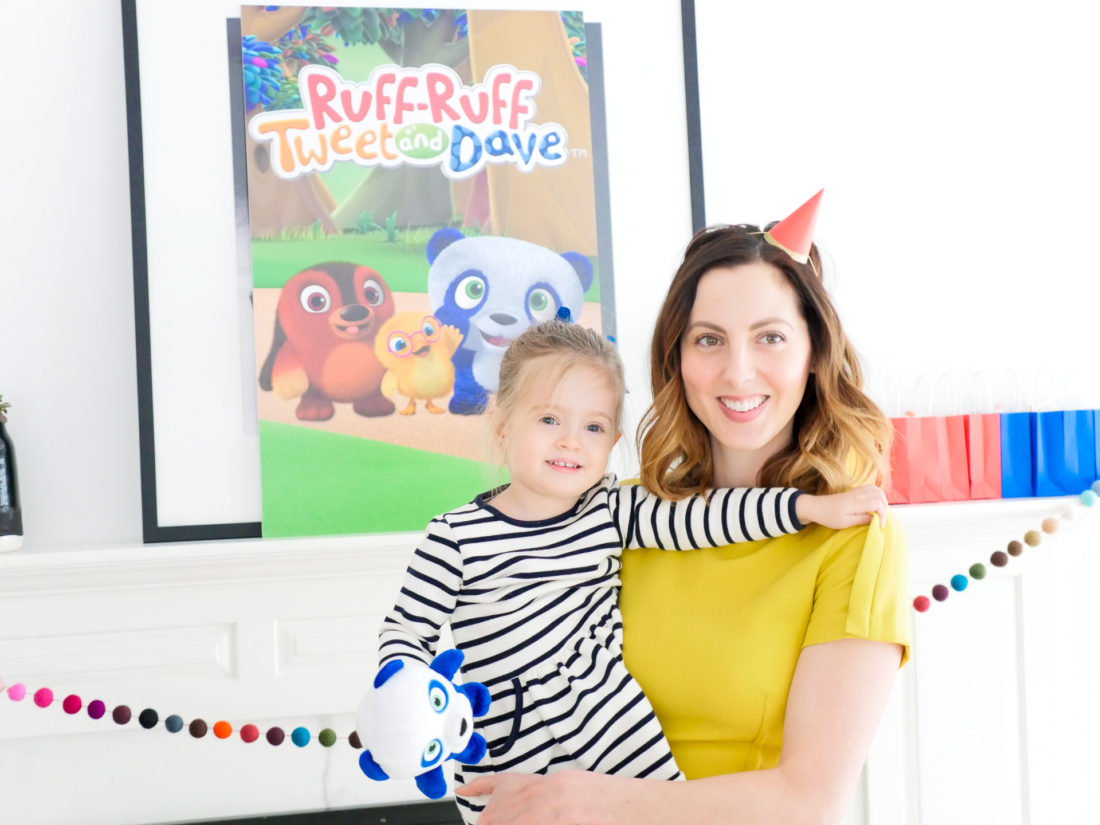 For kid parties I like to keep everything really simple, bright and fun. Food is a must, and since our party was in the late morning I decided to serve a light Brunch! We had Deconstructed Chicken Salad Skewers (Chicken, Cheese, and Grapes with a balsamic vinaigrette to dip on the side!), Fruit Salad, and an assortment of muffins. The kids washed it down with water and juice from the cutest Sprout cups. I made movie theater-style popcorn and put them in to cute little cones for the girls to snack on just like at a real premiere! Last but not least, some ADORABLE Ruff-Ruff, Tweet and Dave-themed rice krispie treat bites added a sweet flair– and lots of energy to focus on the show. As if they needed that motivation! Ha! Actually, some of the other Moms and I were remarking that we had never seen so many little girls so spellbound and silent for such an extended period of time. Their eyes just wouldn't leave the screen– I couldn't believe it. That's some serious magic! LOL!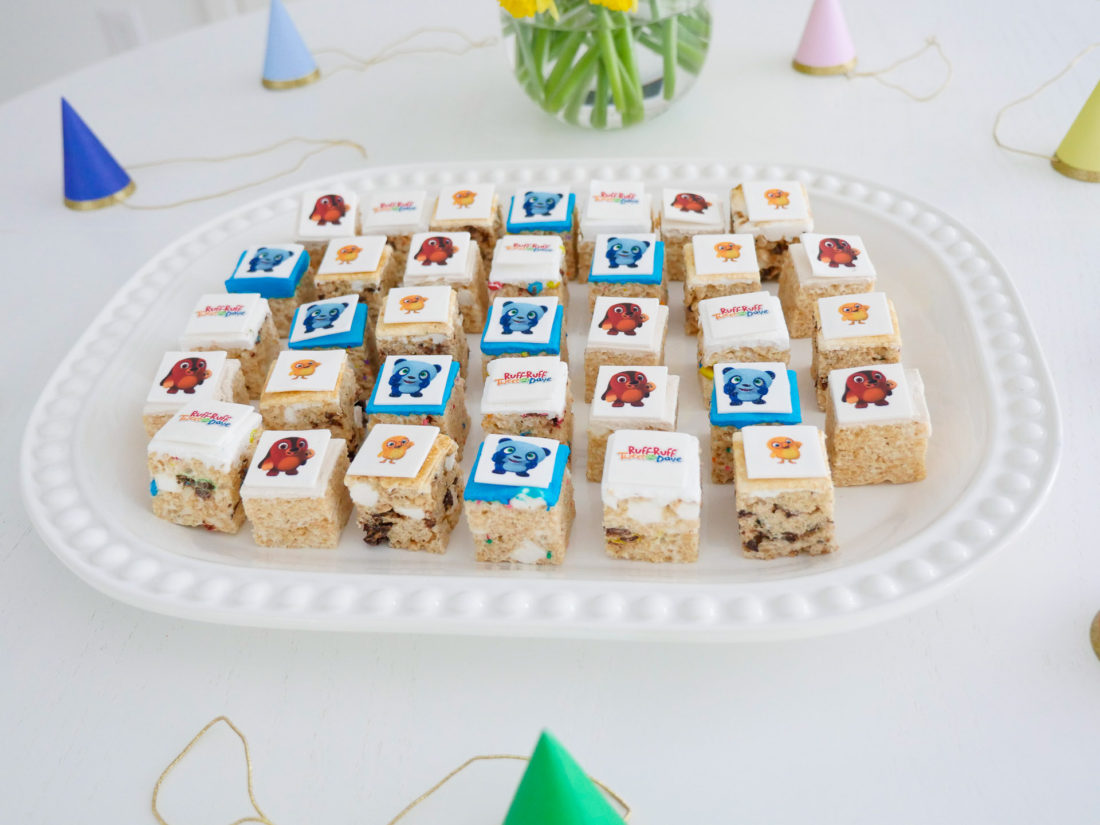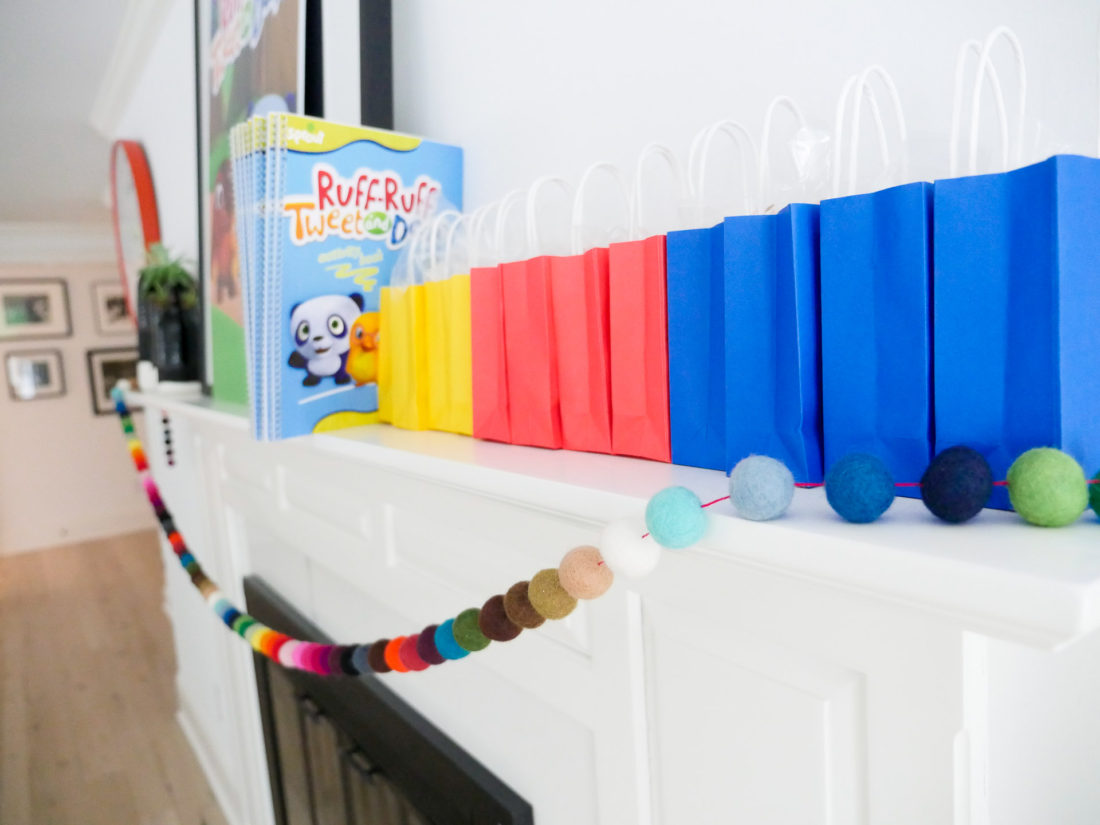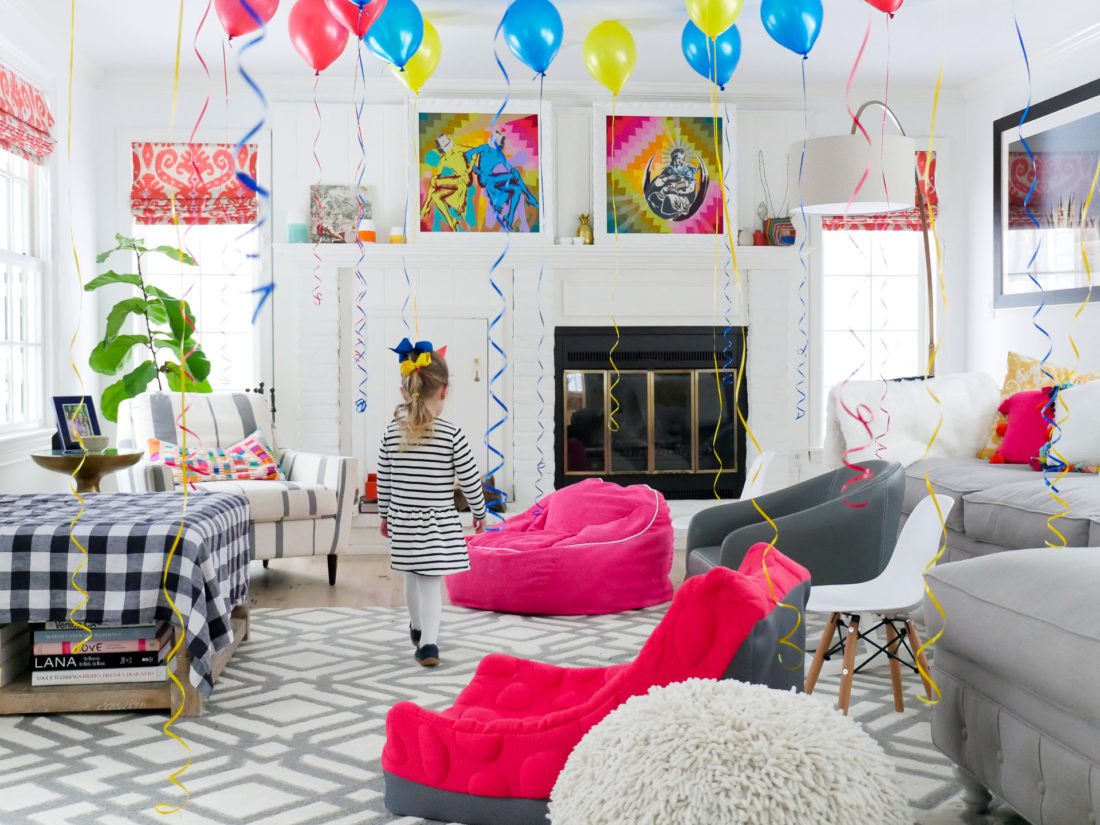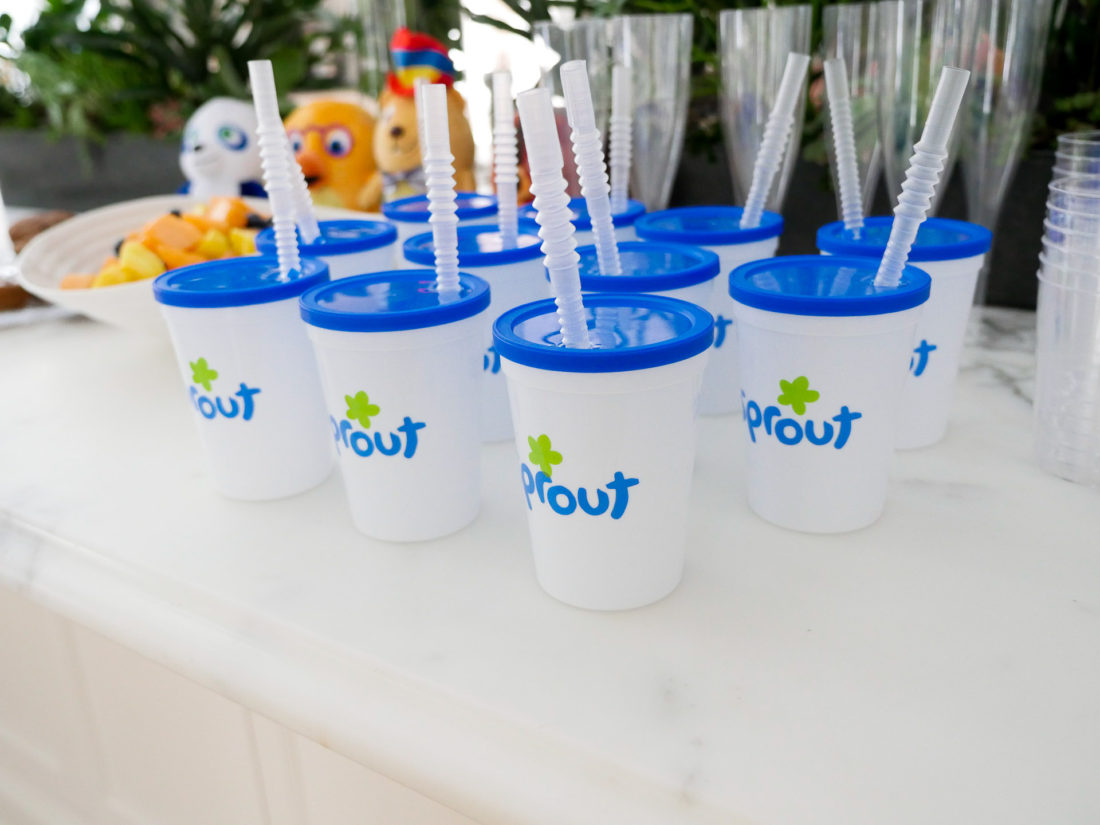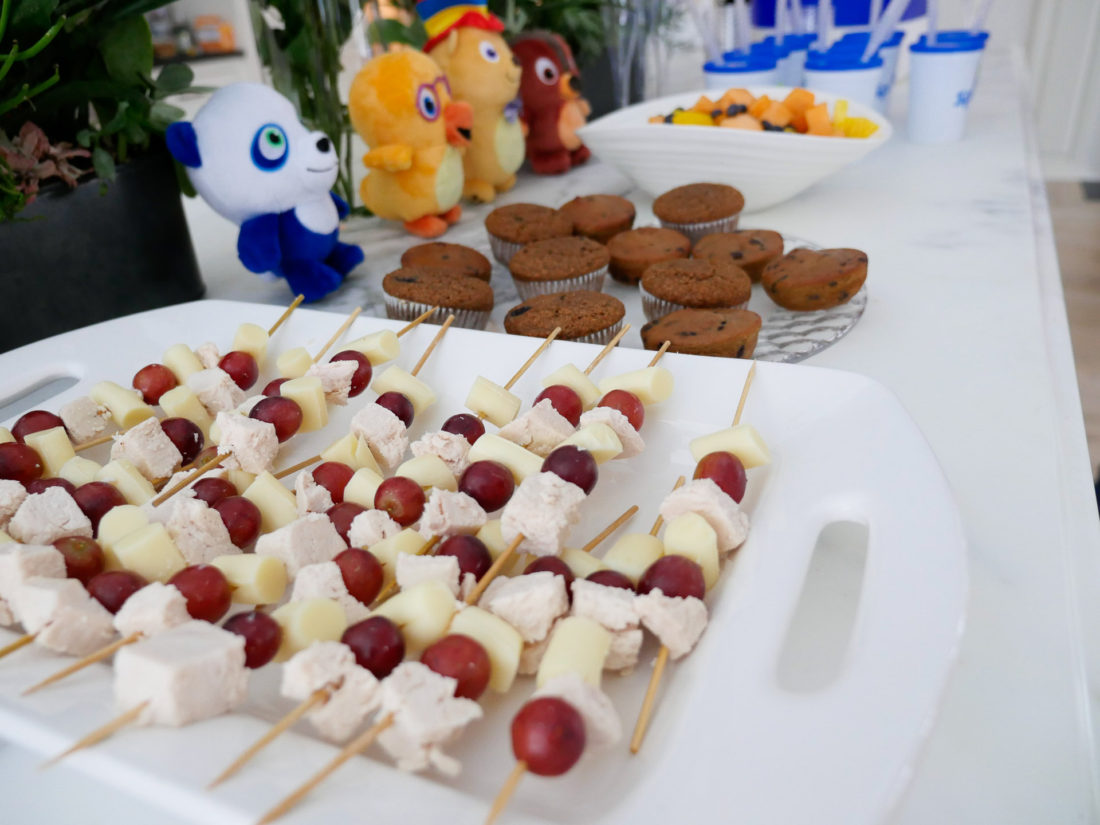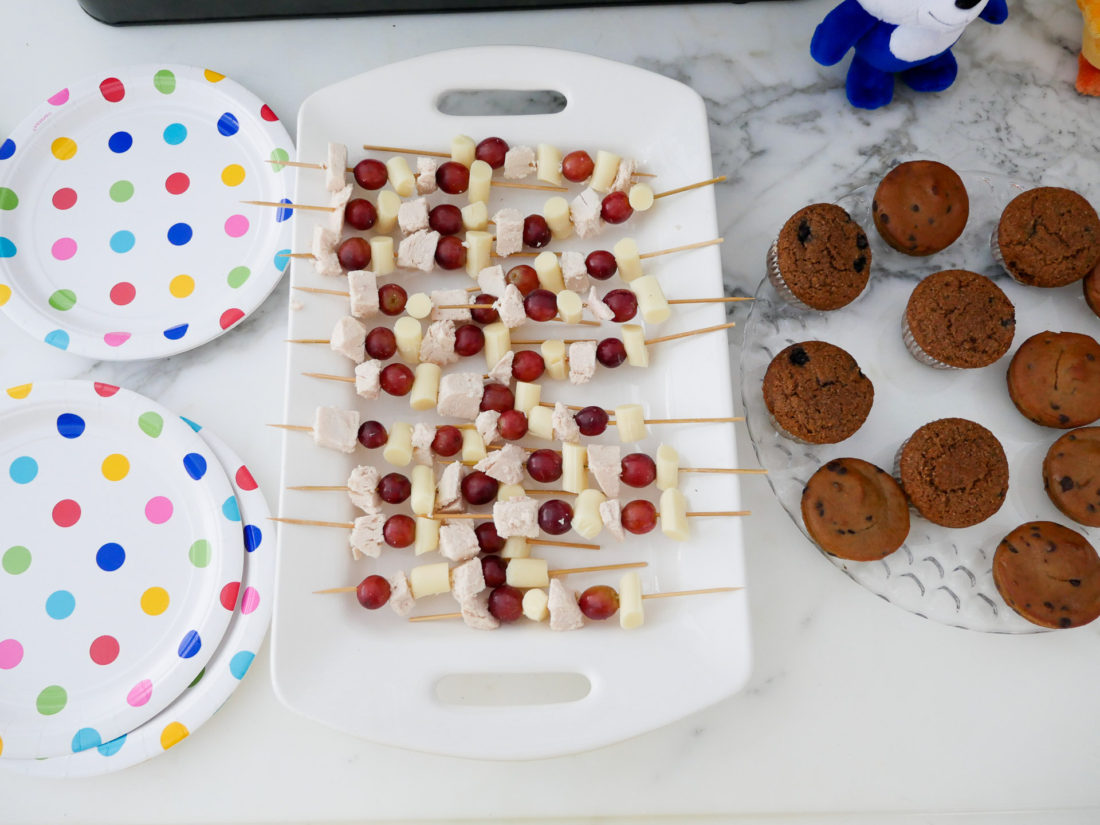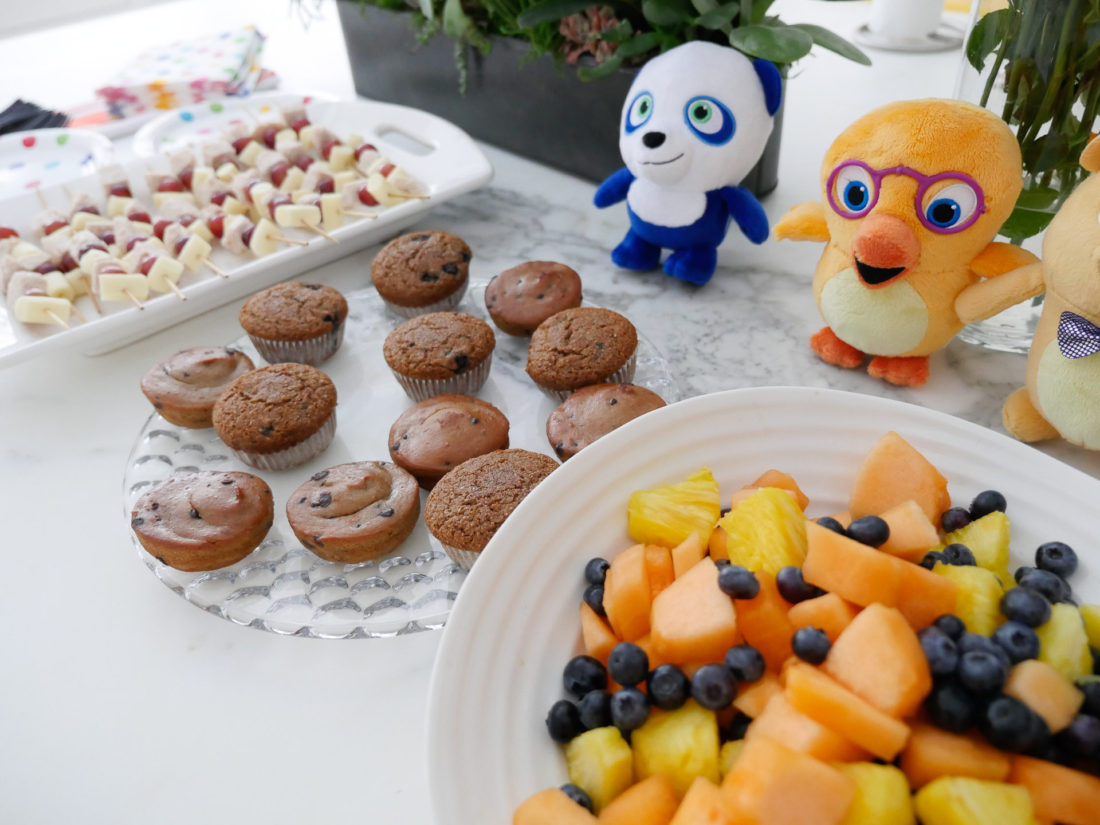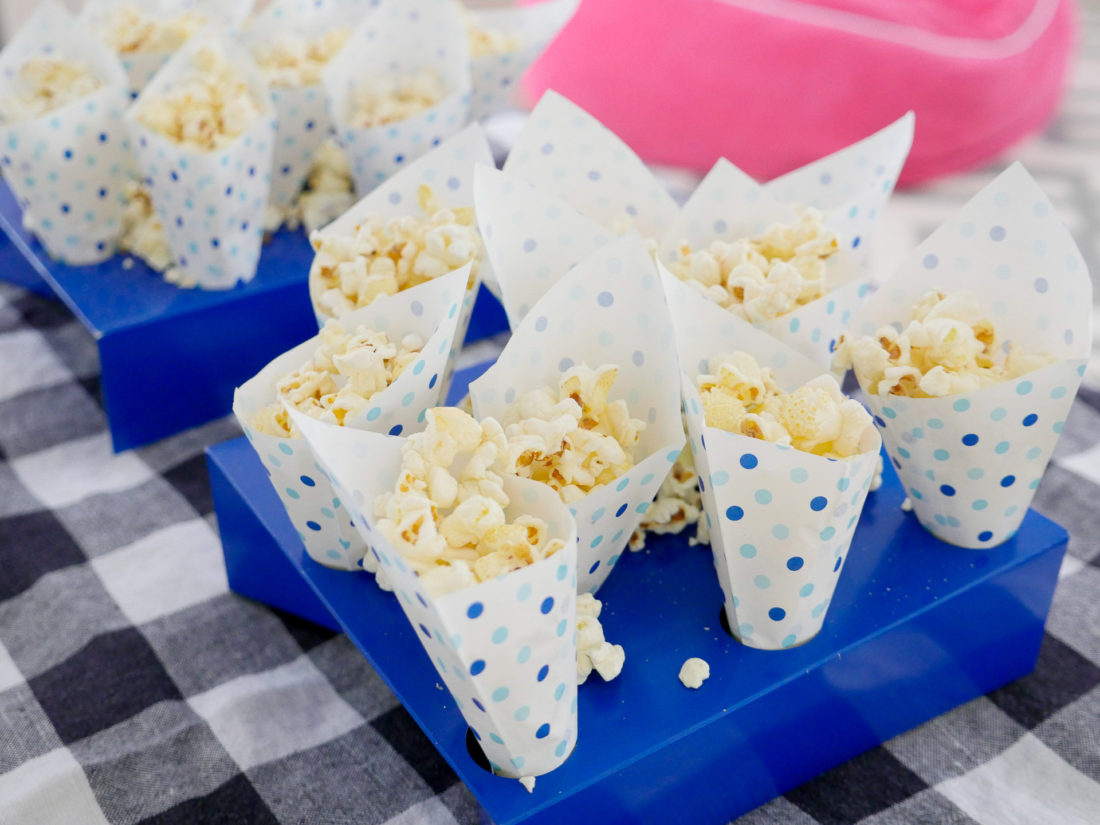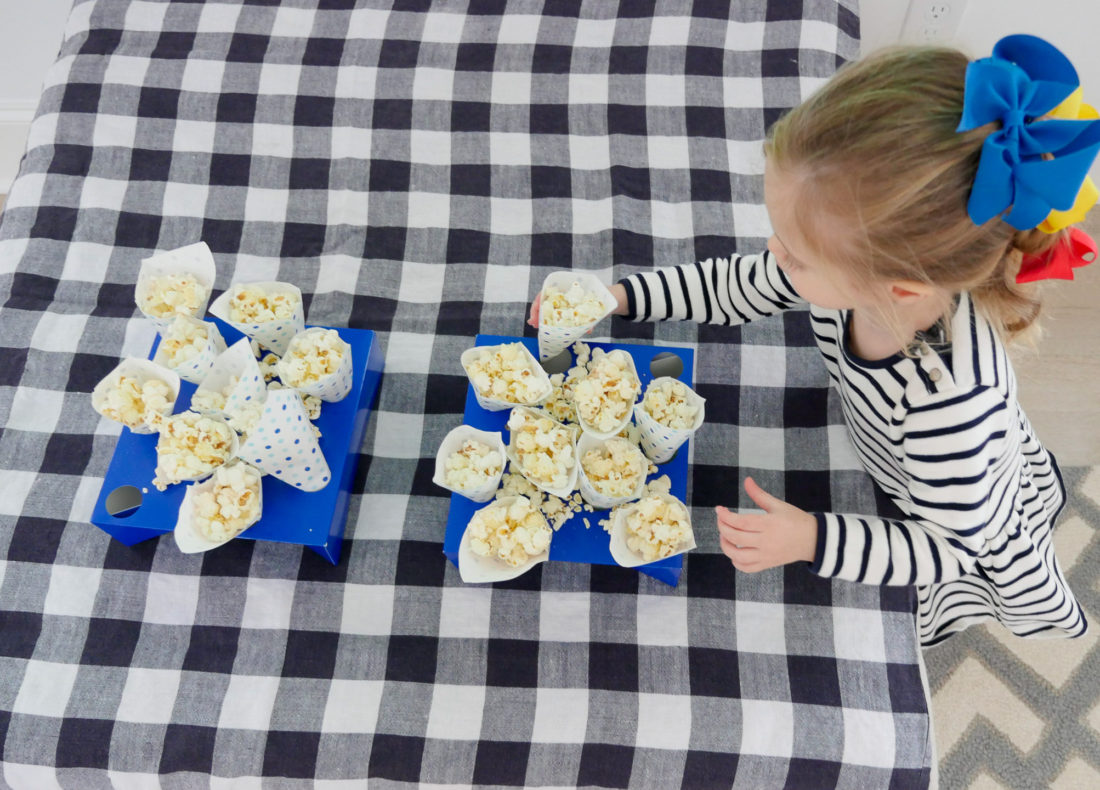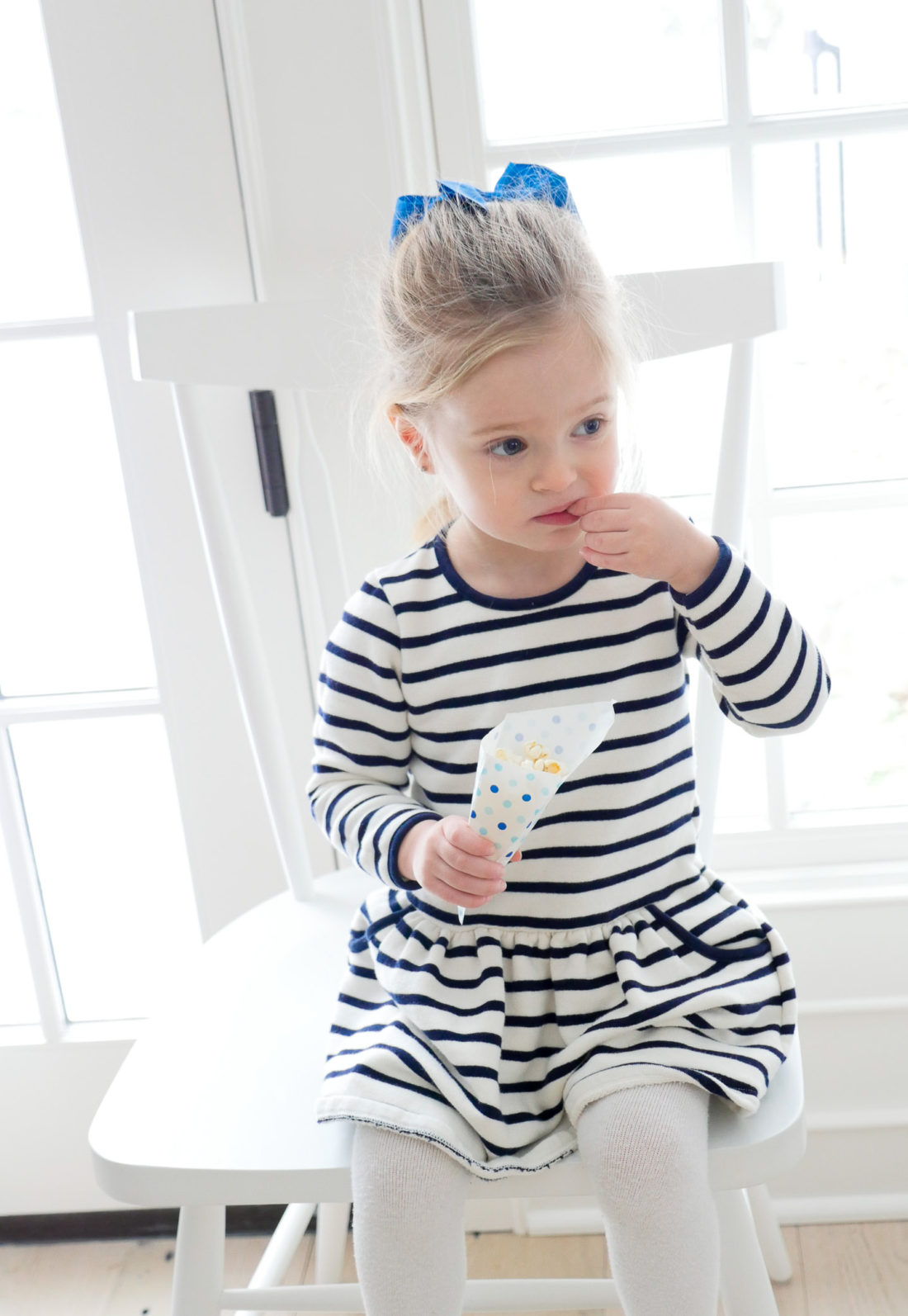 Marlowe even let her little brother hang out at the party. He was very happy to wear a party hat and try to pick up some older chicks. He struck out this time, but I promised him that girls will like him a little better when he can sit up on his own, and ditches the diapers. Just a few years to wait, kiddo! Ha!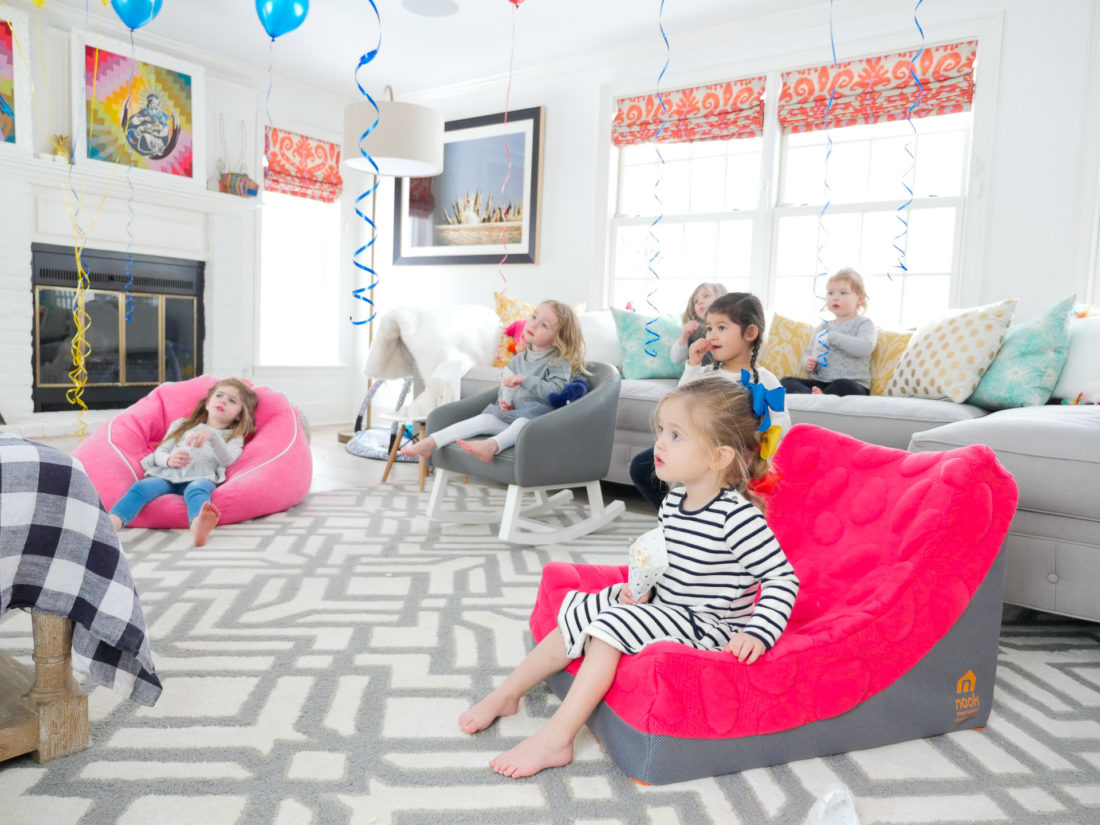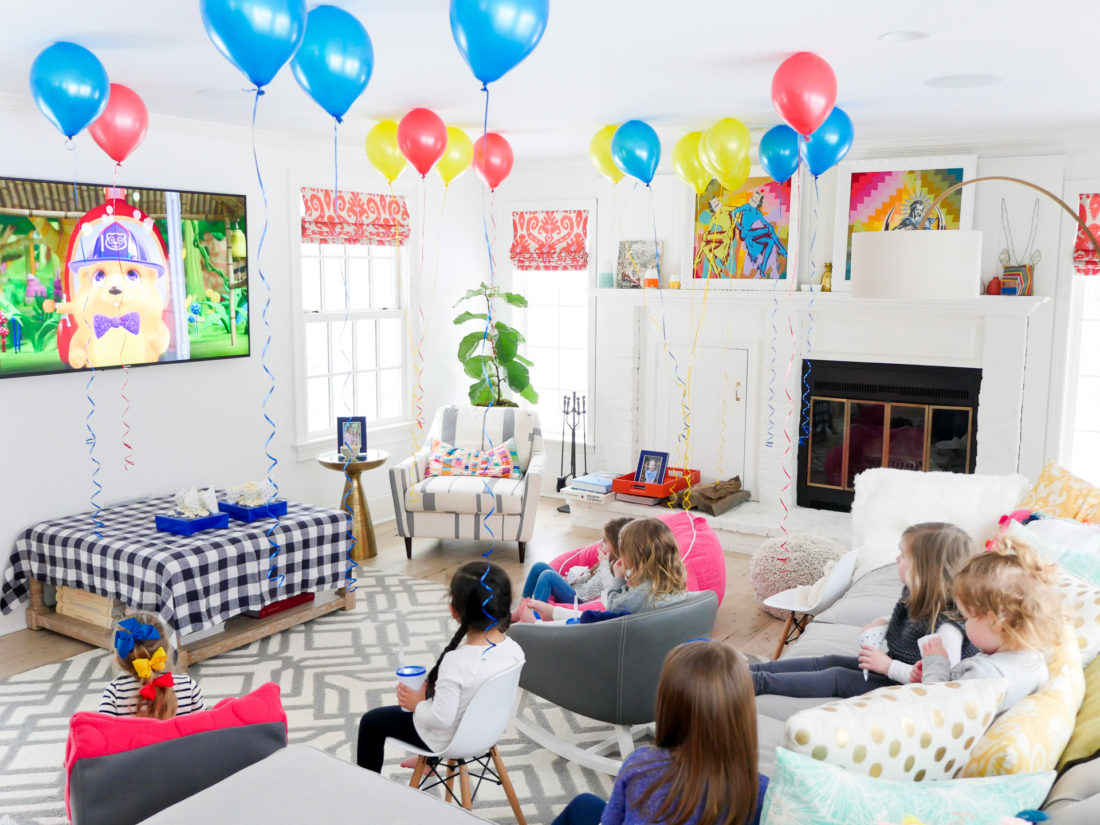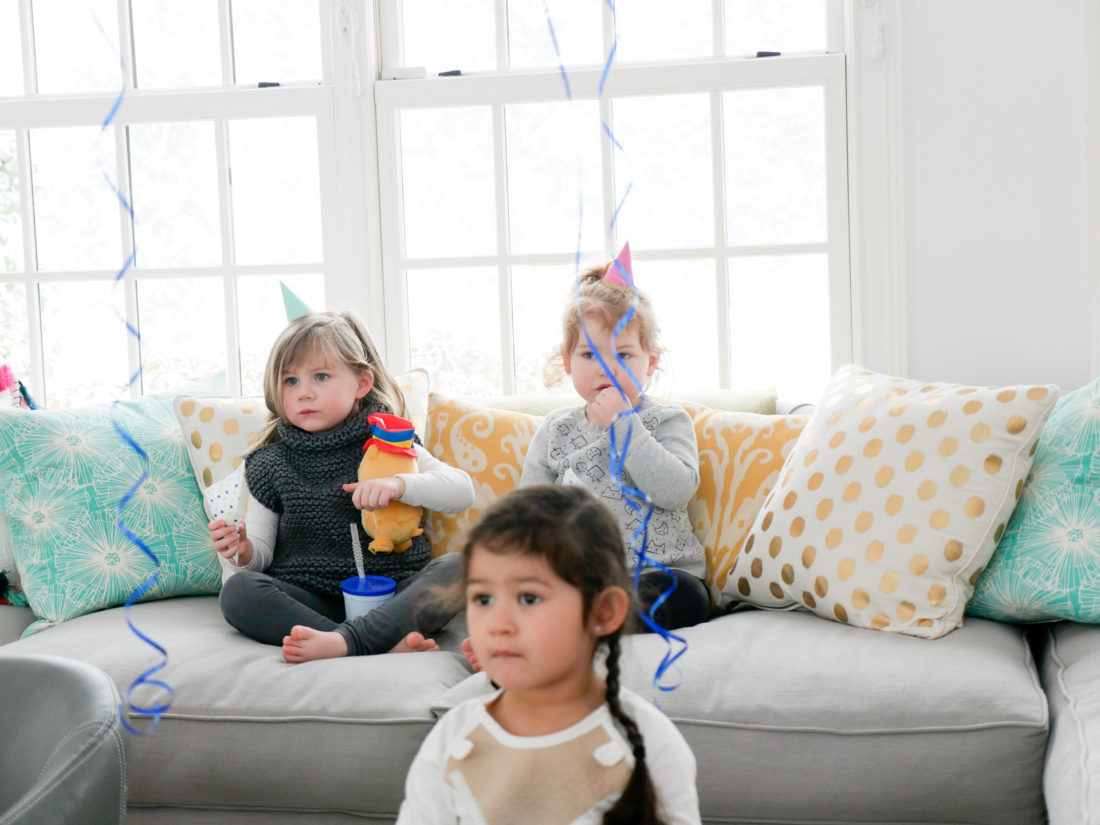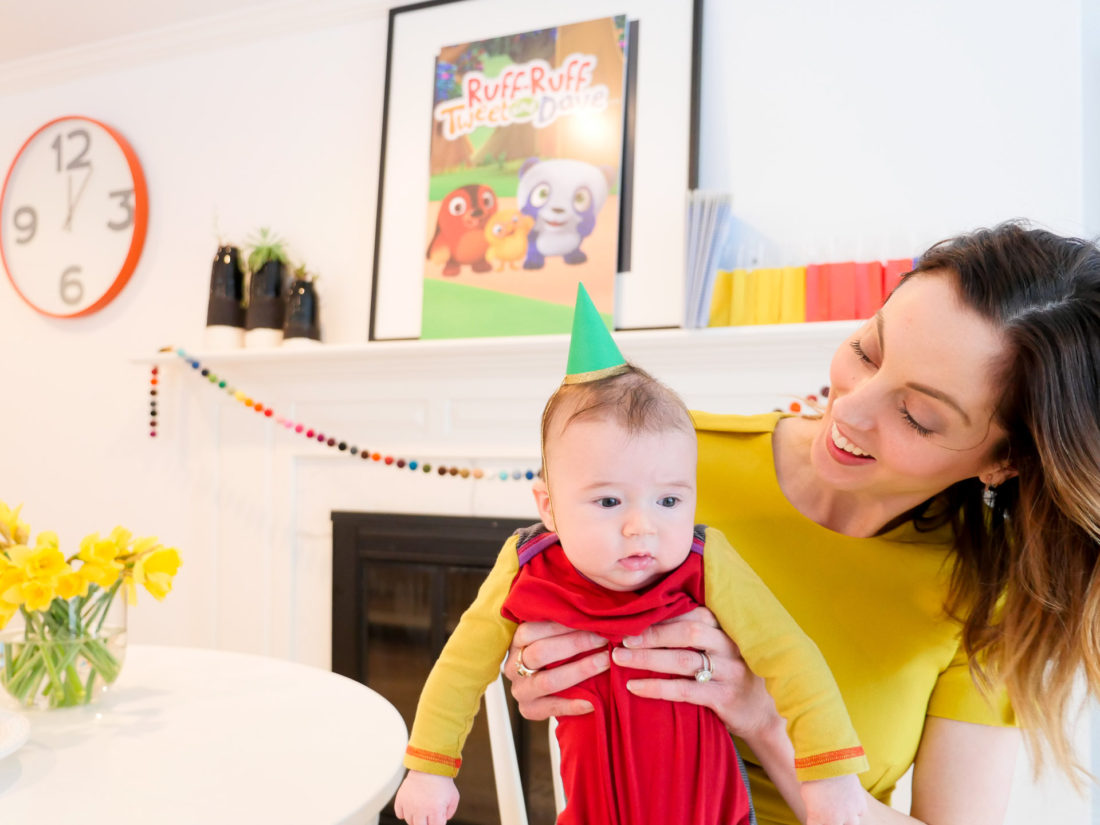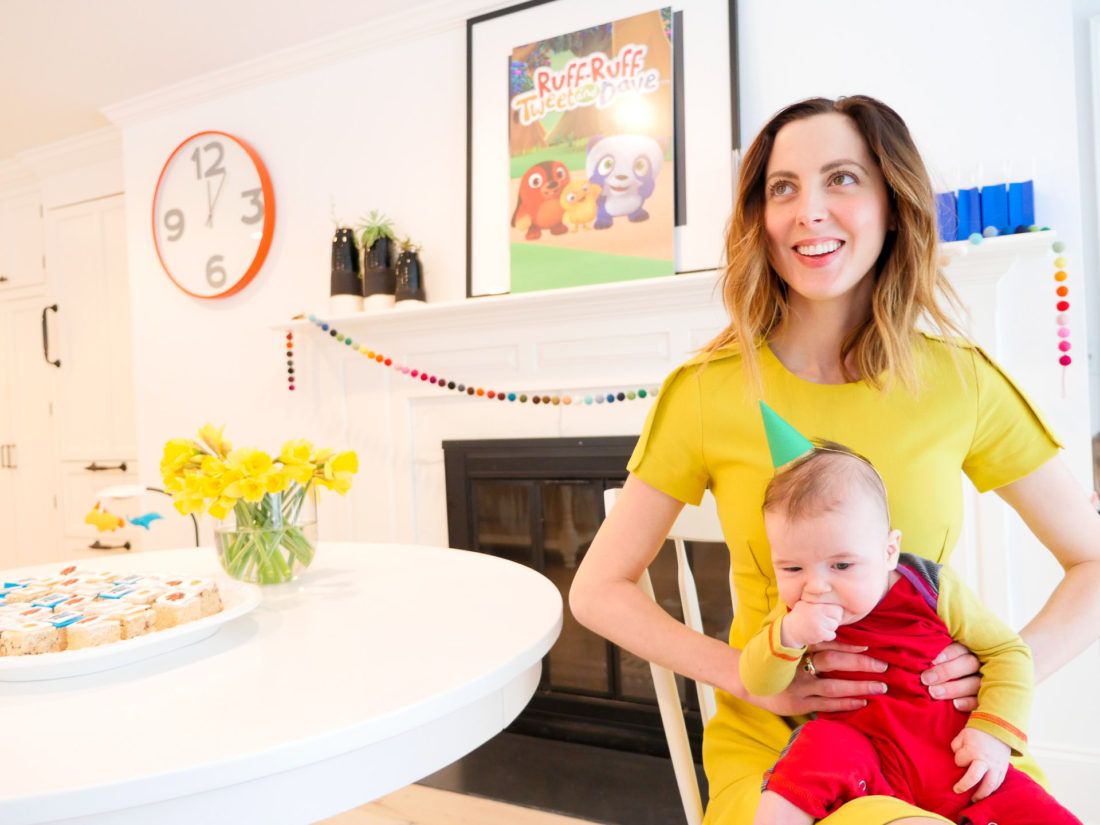 Marlowe had such a blast sharing her favorite show with all her friends– don't forget to tune in to Sprout this Saturday, February 18th at 12pm EST to see the first episode of the new season of Ruff-Ruff, Tweet and Dave!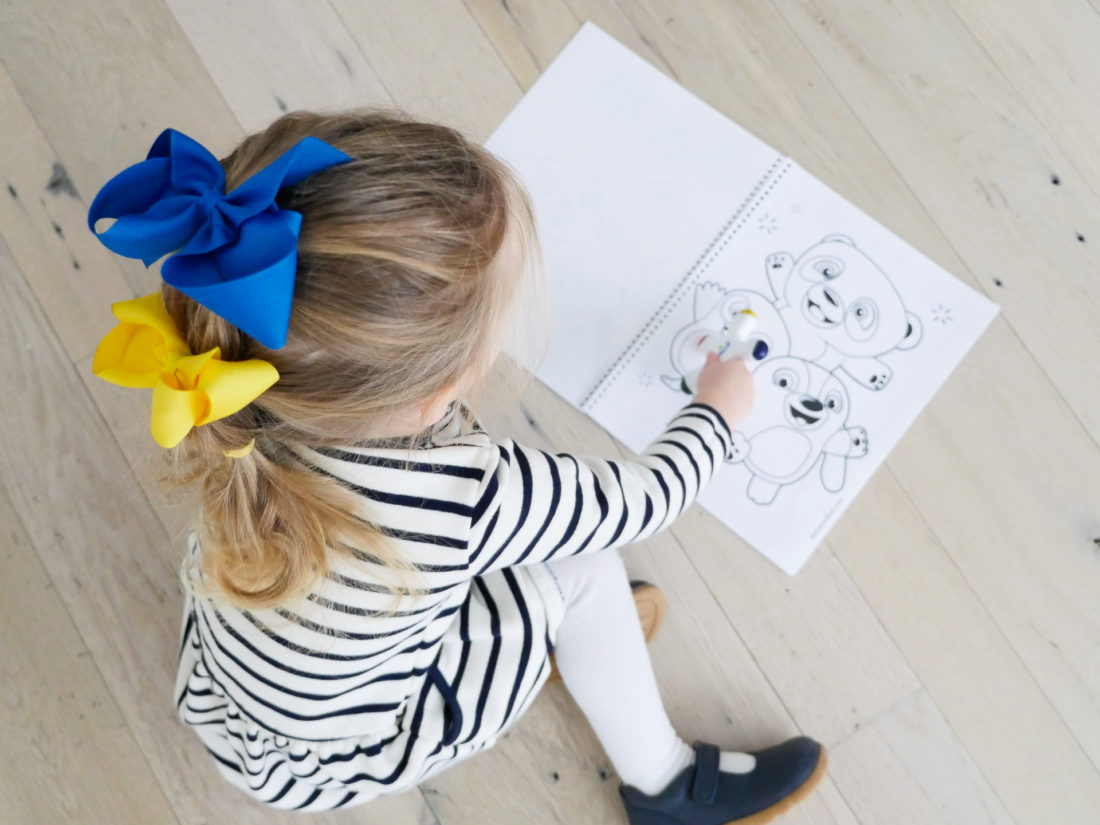 **Many thanks to Sprout for sponsoring this post! As always, the thoughts and opinions expressed above are entirely my own.