The following content may contain affiliate links. When you click and shop the links, we receive a commission.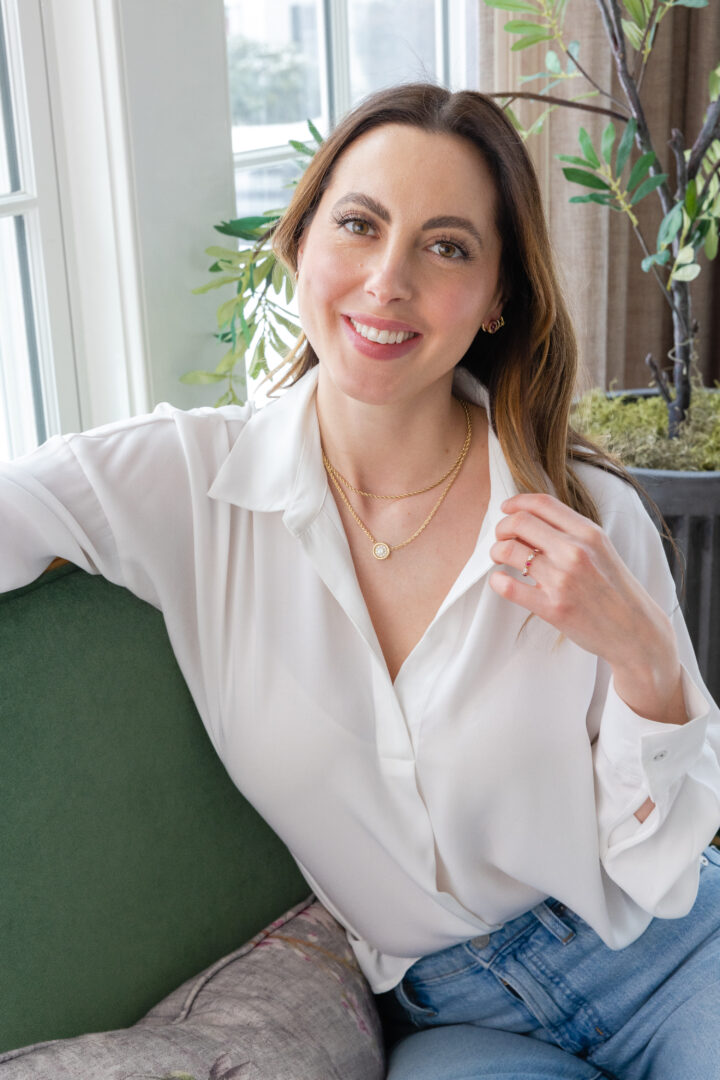 I'm such a proponent of the "Treat Yoself!" mentality, but the reality is that I have a hard time doing that for ME. I always come up with excuses for why the money is better spent on something for the house, or for the kids, or checking something off a list for the entire family. I rarely save up to do something really special for myself. For the last five years or so, there's been a BIG project that I've been really wanting to pursue: redesigning and resetting my heirloom jewelry! I've been so lucky to be passed down a few really meaningful pieces of jewelry by my Mom and my Nonna over the years.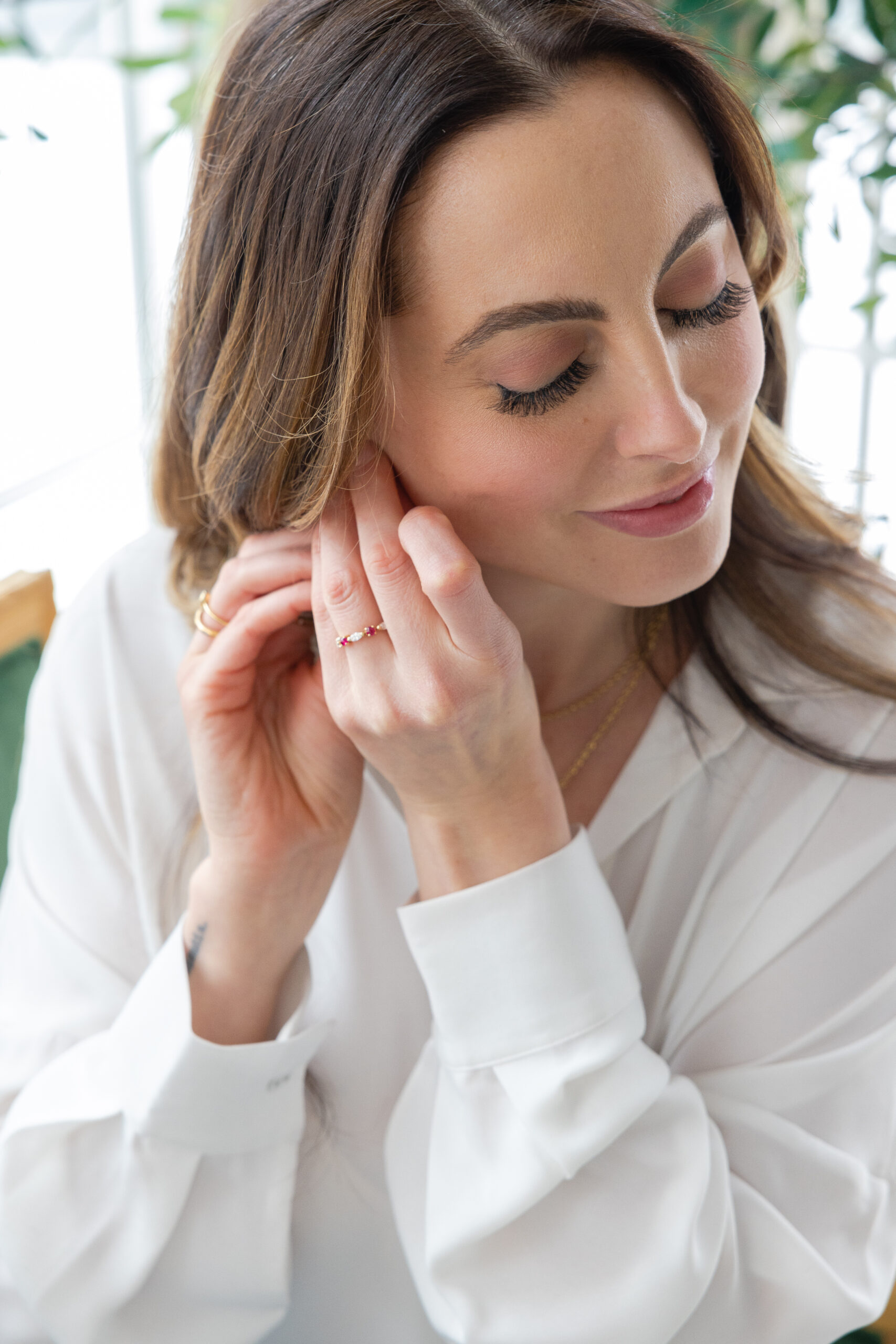 Before my Nonna passed, she gave me several amazing pieces from her life. A couple of diamond rings, and a bangle with mine-cut rubies and diamonds that had been her own mother's. My Mom had also given me a cocktail ring with rubies and diamonds. These pieces have always been super special to me, but because they're not "everyday pieces" and not really my style per se, they had always just been locked away in my safe. Heirloom jewelry is super important to me because I've always felt that precious stones that your loved ones wear really do soak in all of their energy. There is not only a beautiful and valuable piece of jewelry left behind for generations to enjoy but a little bit of that person as well. But, I've also always felt that what makes passing along jewelry down through generations extra special, is the people you give it to actually having memories of those pieces.
I want my kids to remember me wearing our heirlooms so that they hold true meaning for them once I'm gone. I realized that, while it was so incredible to have these pieces from the women of my family to pass to my kids, I wasn't doing a great job of creating memories with them if they stayed in a safe the whole time. It's been a real goal of mine for the past several years to find a jeweler who could redesign these heirlooms, and (using the original materials) create new pieces that I could wear regularly in my everyday life.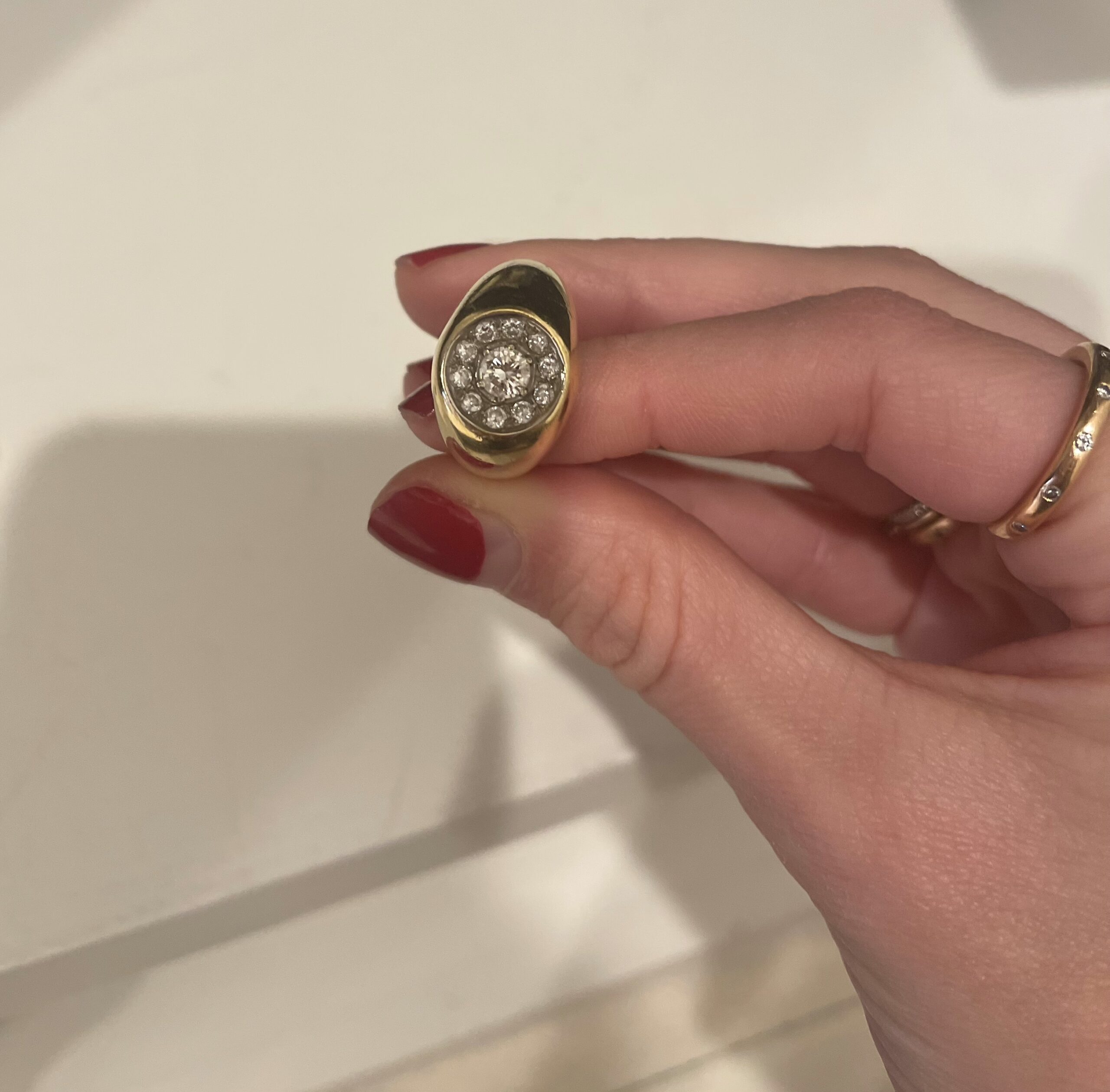 And, let me tell you, this is no easy feat! After meeting with a couple of other jewelers who were NOT a fit, I realized how personal the experience was going to be. I needed to find somebody who not only understood exactly what I was trying to do aesthetically but also who had great energy. You need the memories from an experience like this to be just as meaningful as the resulting pieces themselves. After all, it's a story that generations of your family will be telling!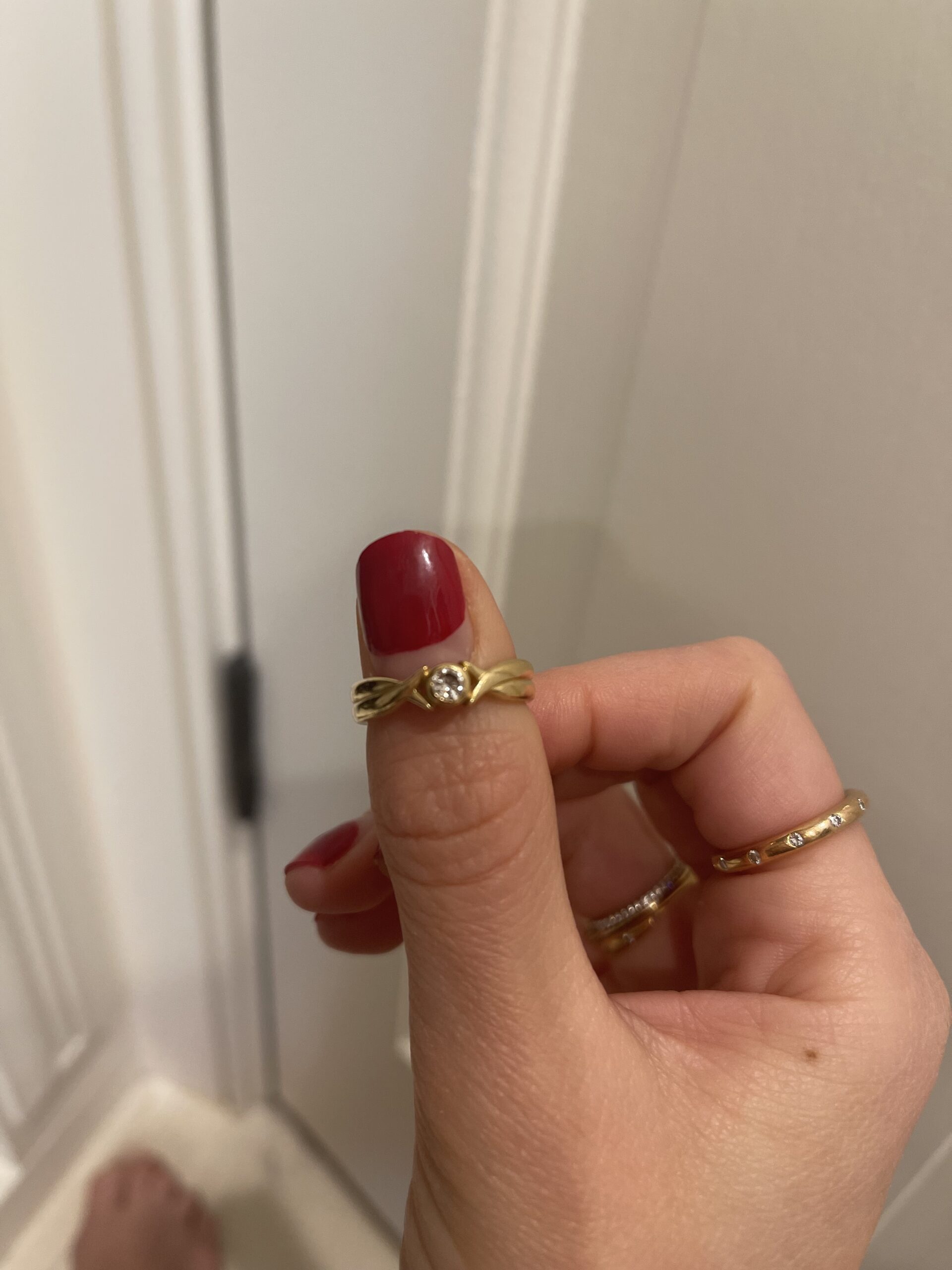 And then, I found Christina from CMS Custom! Christina has a special love for fine jewelry and is from a family that has been in the jewelry business for over 40 years. She's so passionate about creating custom pieces that her customers will love and cherish for generations– and she really is so gifted at understanding exactly what her customers are looking for and achieving that in an attainable way. The coolest part is that without an overhead of a brick and mortar store, or traditional "inventory", CMS Custom is able to work with their amazing connections in the jewelry world to bring customers the finest options and competitive pricing without compromising on quality. I first heard of her through Stephanie Trotta and Julia Dzafic, who both created gorgeous custom pieces with Christina. Julia even reset her engagement ring with CMS Custom!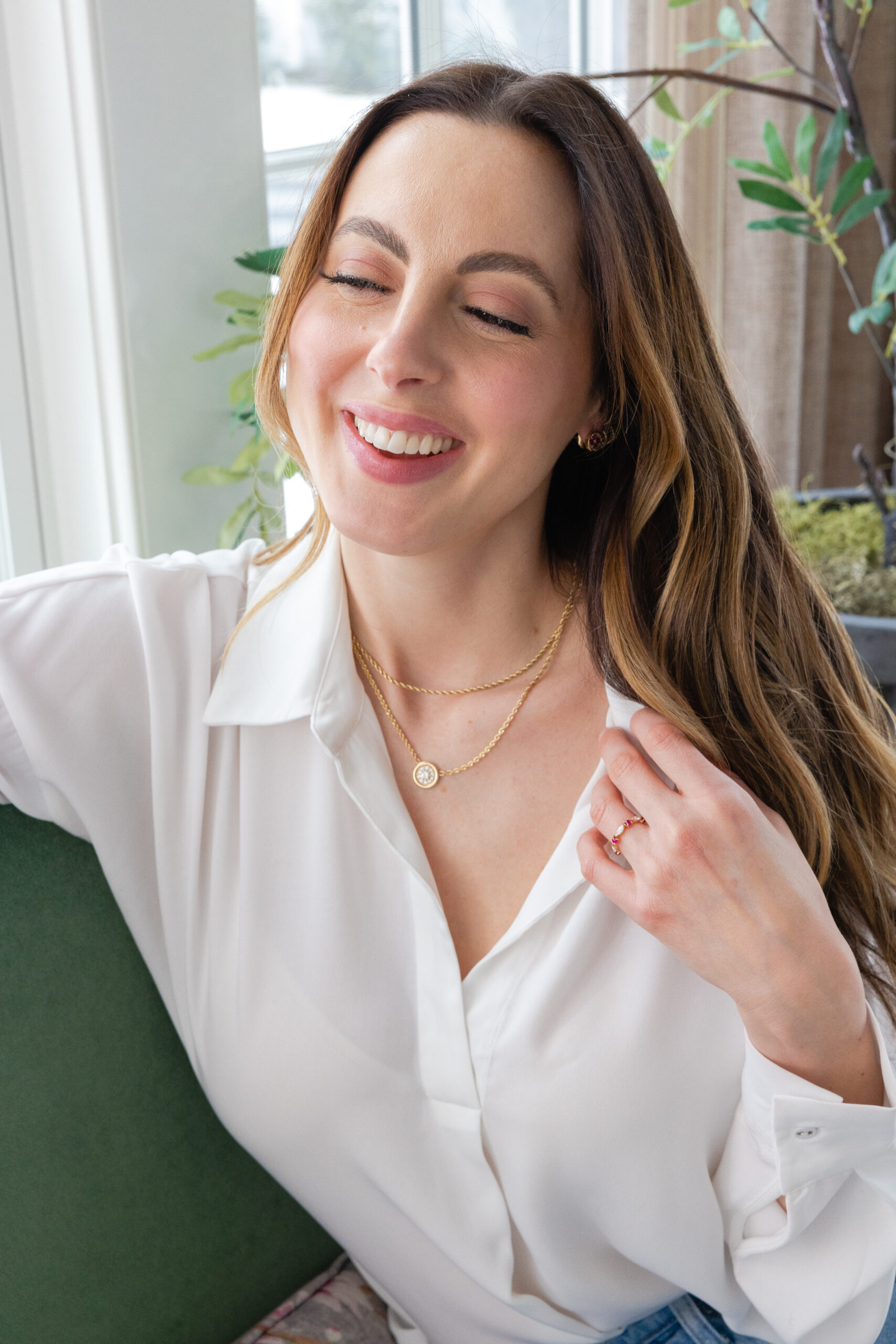 For my redesigns, I wanted ultimately to create four items: two rings, one necklace, and a pair of earrings. For the rings, I wanted one that I could wear daily on my right hand, and that I could eventually give to Marlowe on her 21st birthday. Simplicity and elegance were key. For the next ring, I wanted to use the marquise-shaped diamonds and the rubies from the cocktail ring to create something I could either stack with a future wedding band or wear on its own. Next, the necklace! I have some Bulgari pieces from their "roman coin" collection that I wanted to mimic the feel of. Since I already wear a rope chain every day that was my grandfather's, I wanted this new necklace to layer with it perfectly. I wanted to imitate the design of my Nonna's ring very closely, but then have it in a necklace instead of a ring.
Lastly, I wanted to create a pair of earrings from the generations-old bangle that stayed true to the sentiment of the piece but made it more modern and wearable. Since I wear all gold jewelry, it was important to me that the pieces were made in gold to match everything. And thus the process began! I'm including some of the CAD renderings here that Christina made so you can see the process.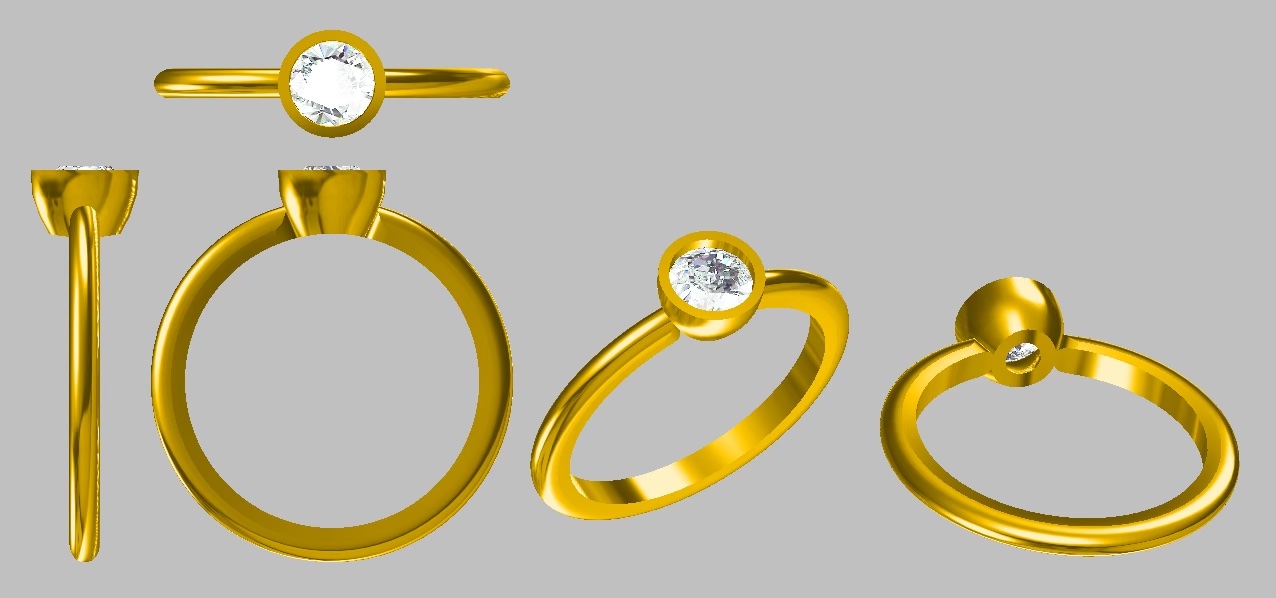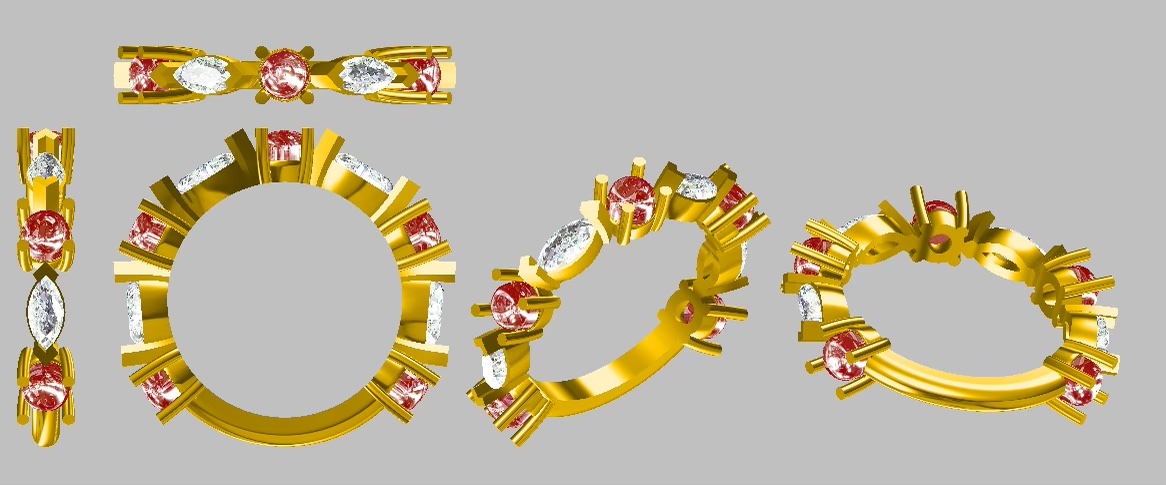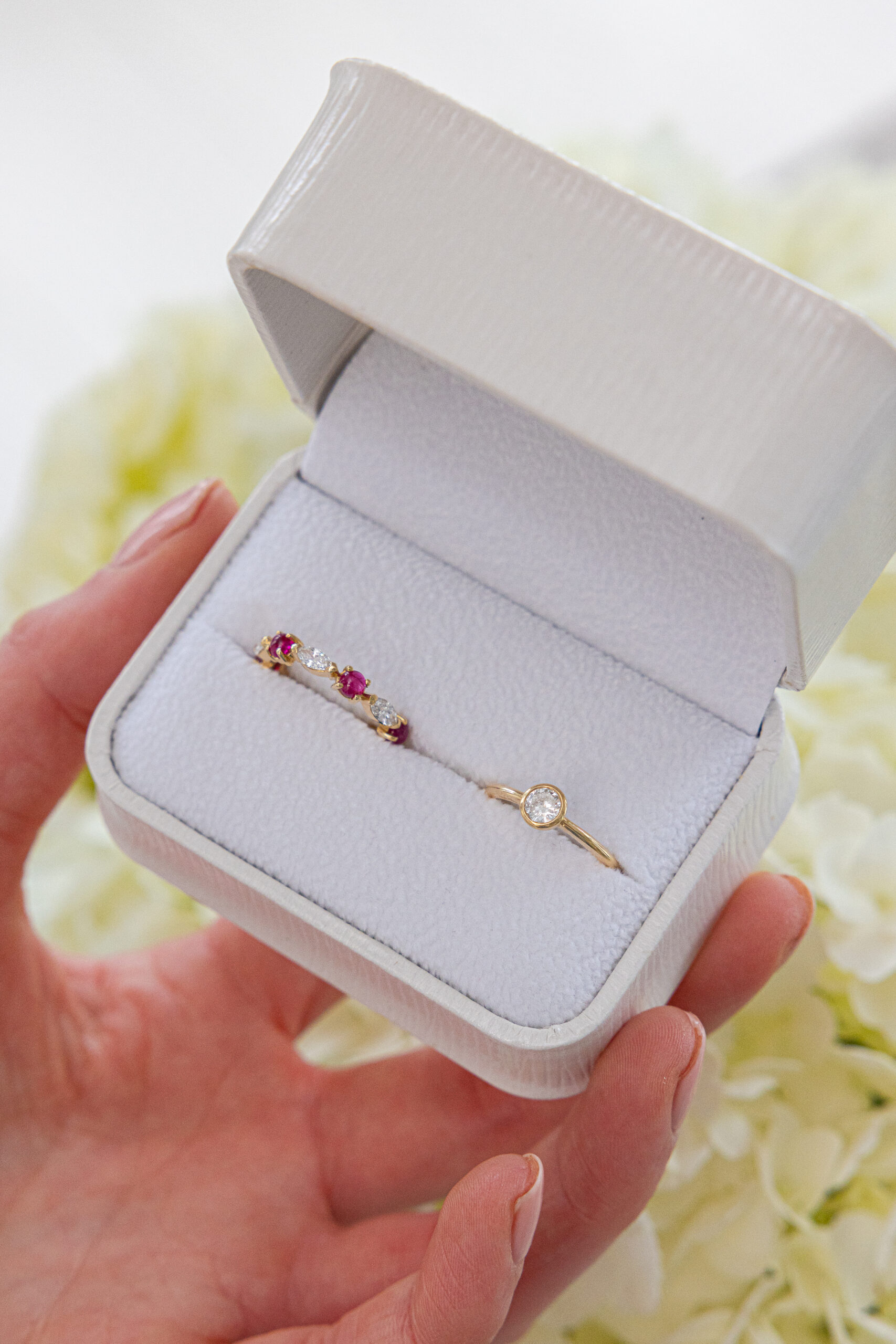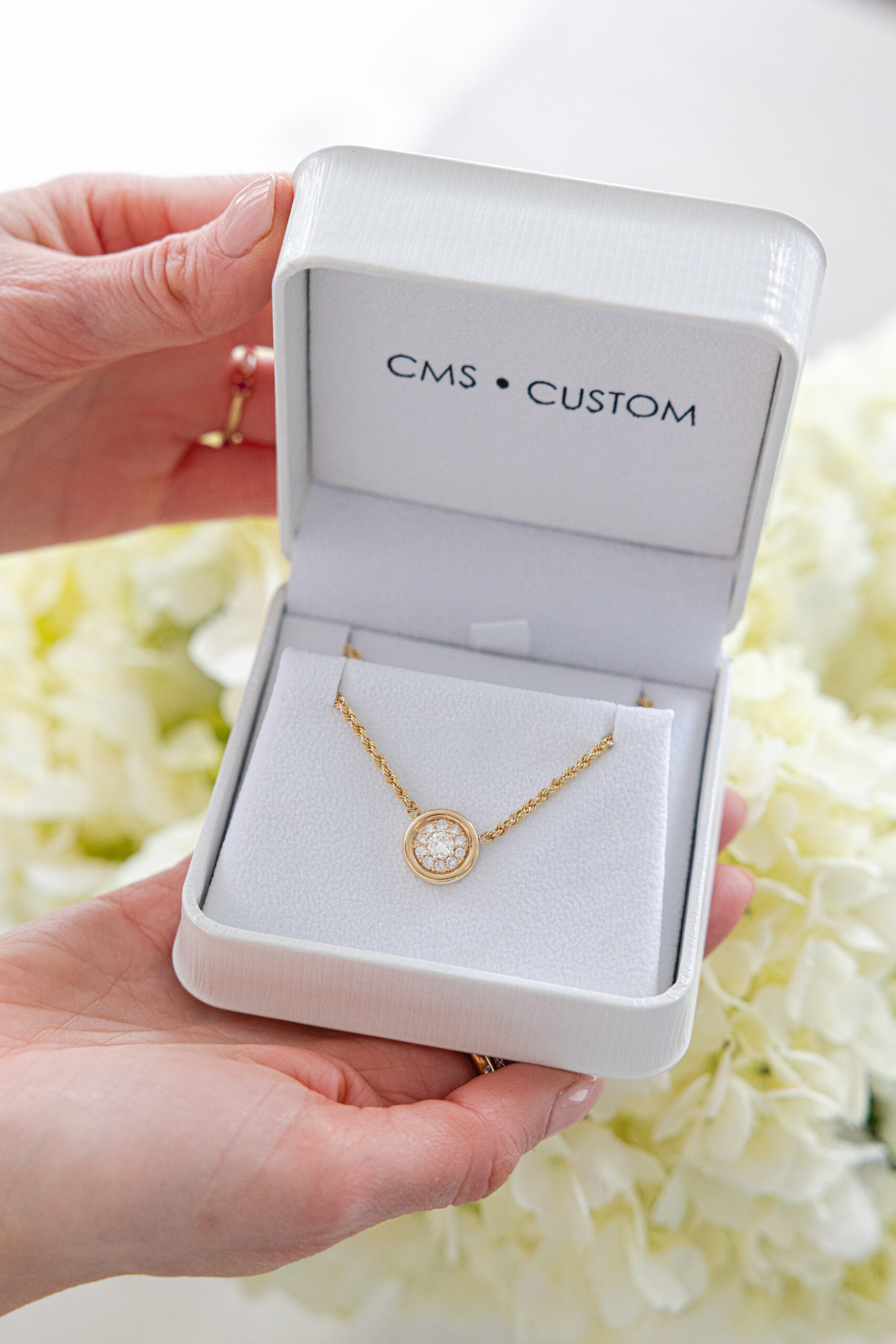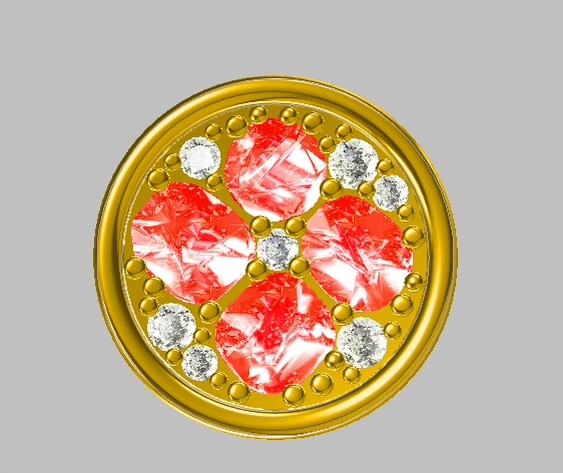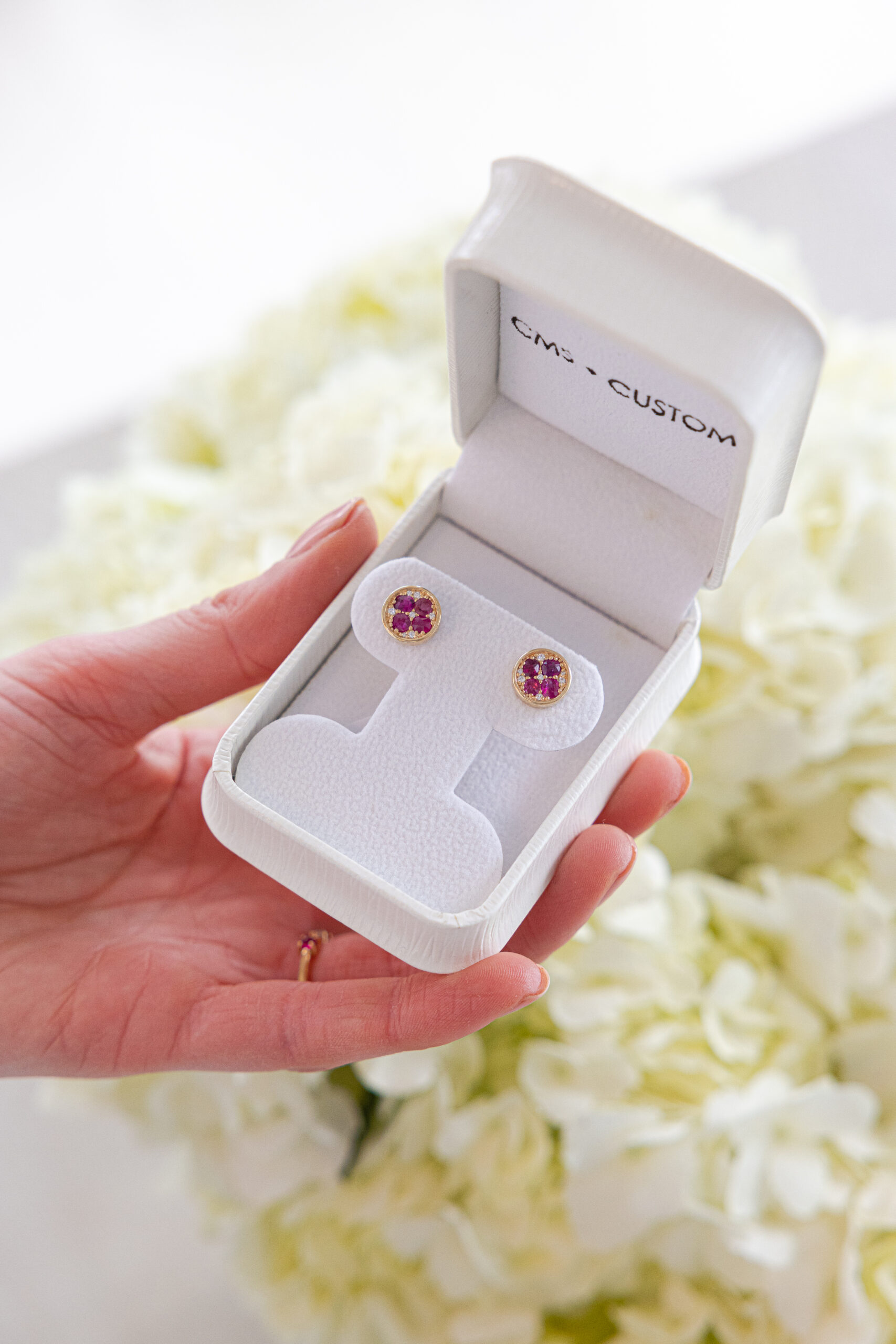 I am so in love with how all my pieces turned out! They're so beautiful, classic, and ultimately so much more "me". It's beyond special to me that I will be able to wear these family stones around, put my own energy into them, mix with all the great vibes already in there, and then be able to pass them to my kiddos. It's not the easiest thing to think about a time when your children have to go through life without you, but it makes my heart happy to know that they'll have something beautiful they can wear and hold, that will trigger memories. I highly recommend resetting meaningful heirlooms you aren't wearing enough to make them more accessible!
Christina is also giving me a special code for my followers! Use EVA100 for $100 of a custom jewelry piece with her. And make sure to check out the CMS Custom Instagram, there are so many amazing pieces to look through there. It will for sure spark some ideas!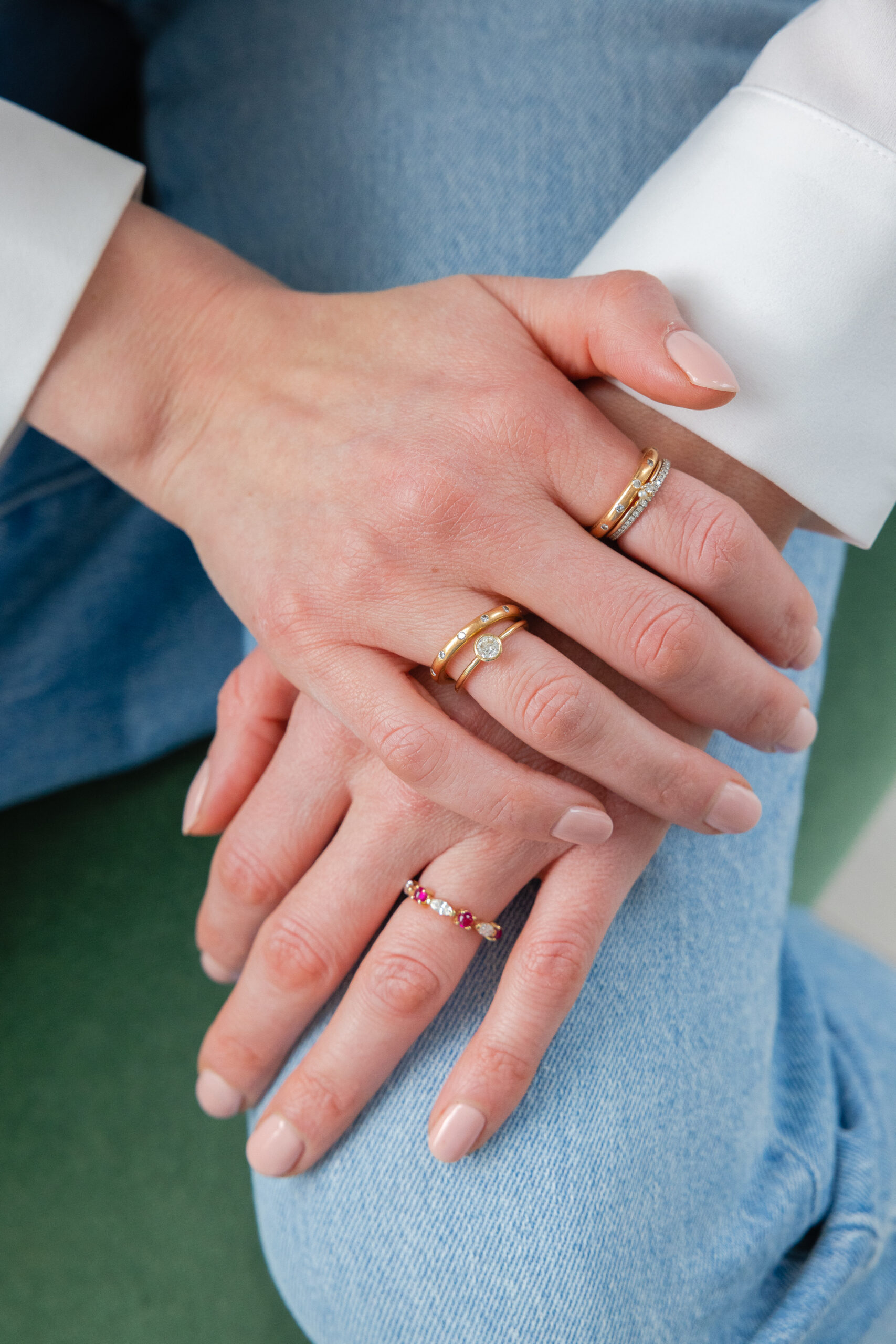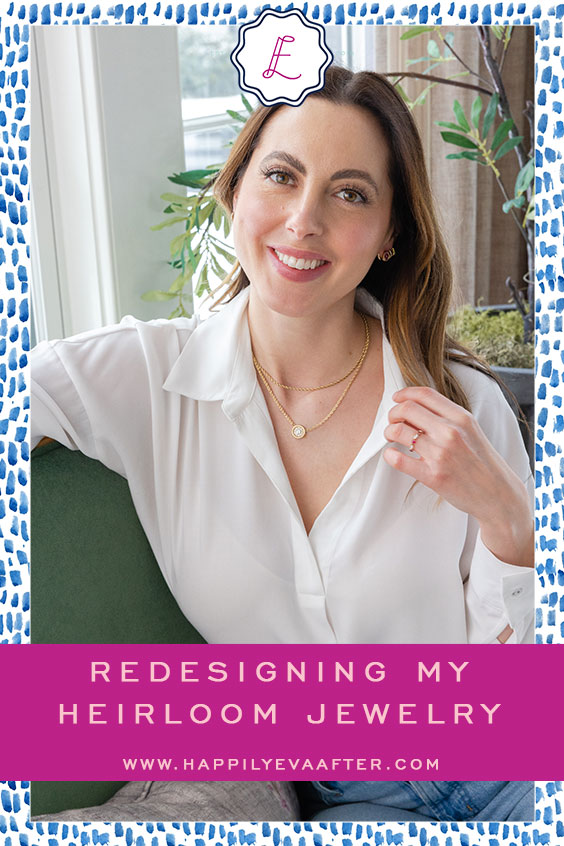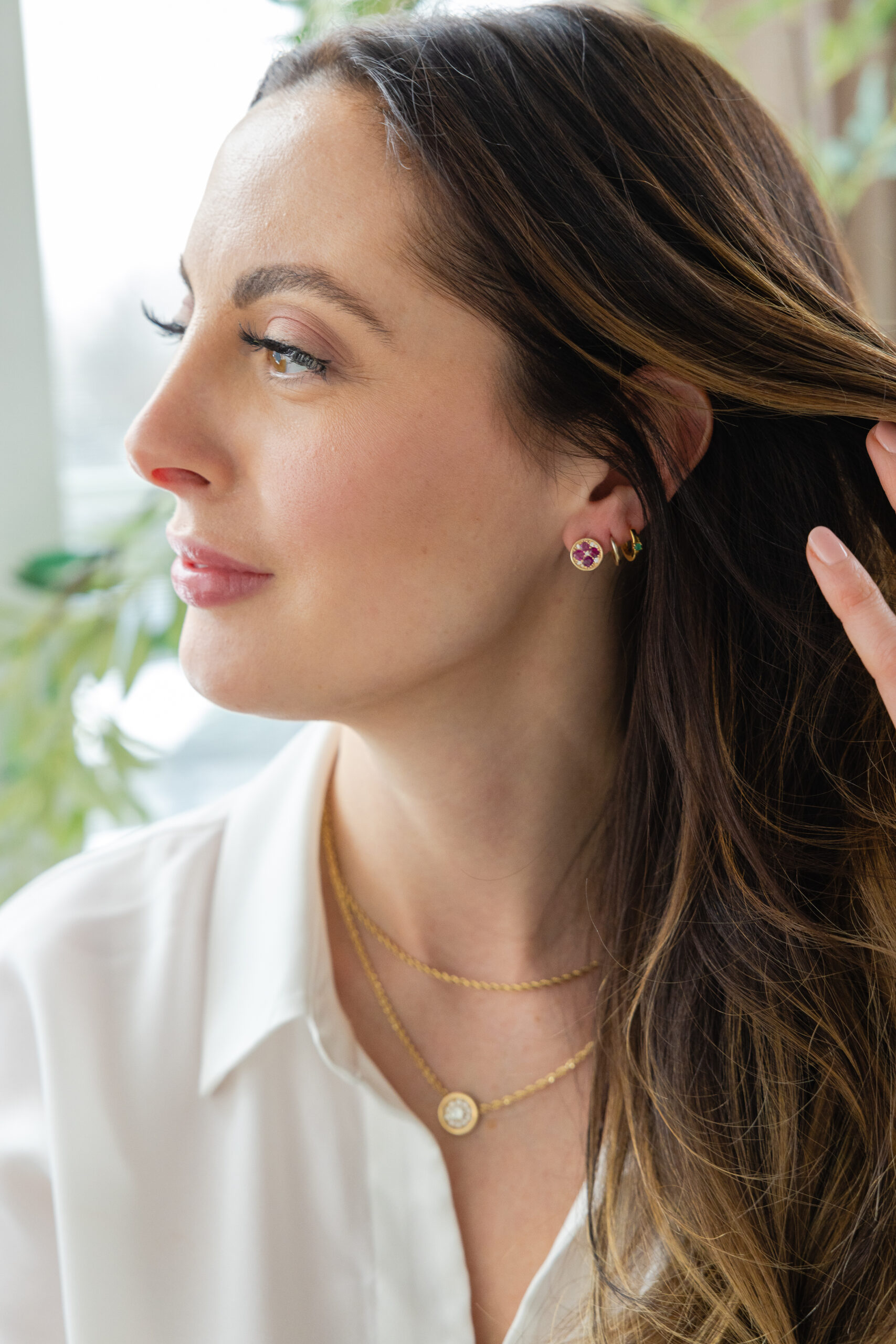 ---
Photographs by 

Julia Dags

 | Copyright © 2022 Happily Eva After, Inc. All Rights Reserved.