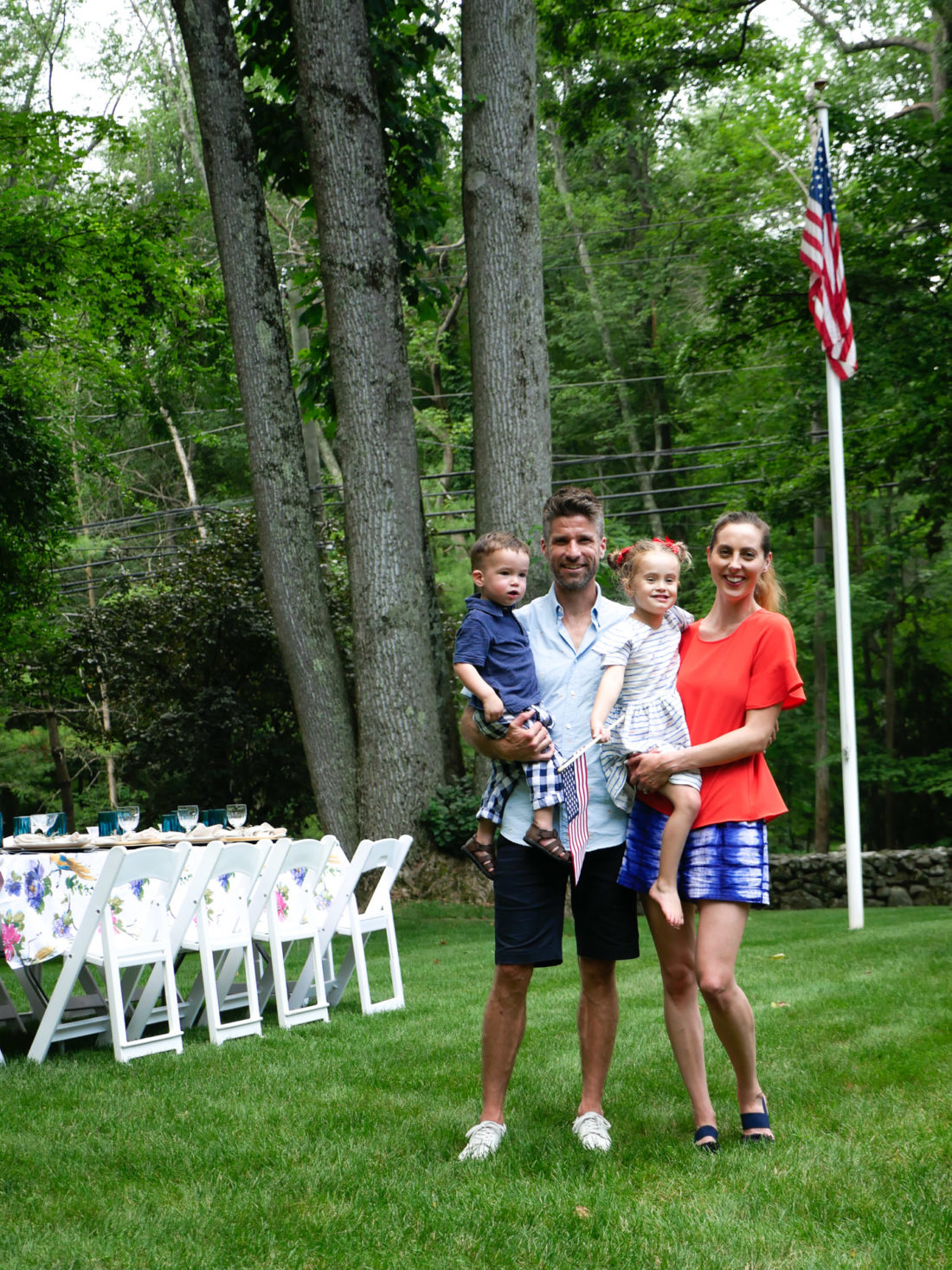 I hope everyone had a fantastic fourth, and really enjoyed a nice midweek day off! Our family had such a nice, lowkey holiday this year– it really ended up being one of my favorites ever.  I put my cell phone away for almost the entire day, which I think contributed a lot to the overall relaxed feeling.  It made me realize how nice it is to pick a day every now and then to just unplug and be together. I did have my camera, though! And I thought it would be fun to show you guys pictures from the day and take you through our family holiday.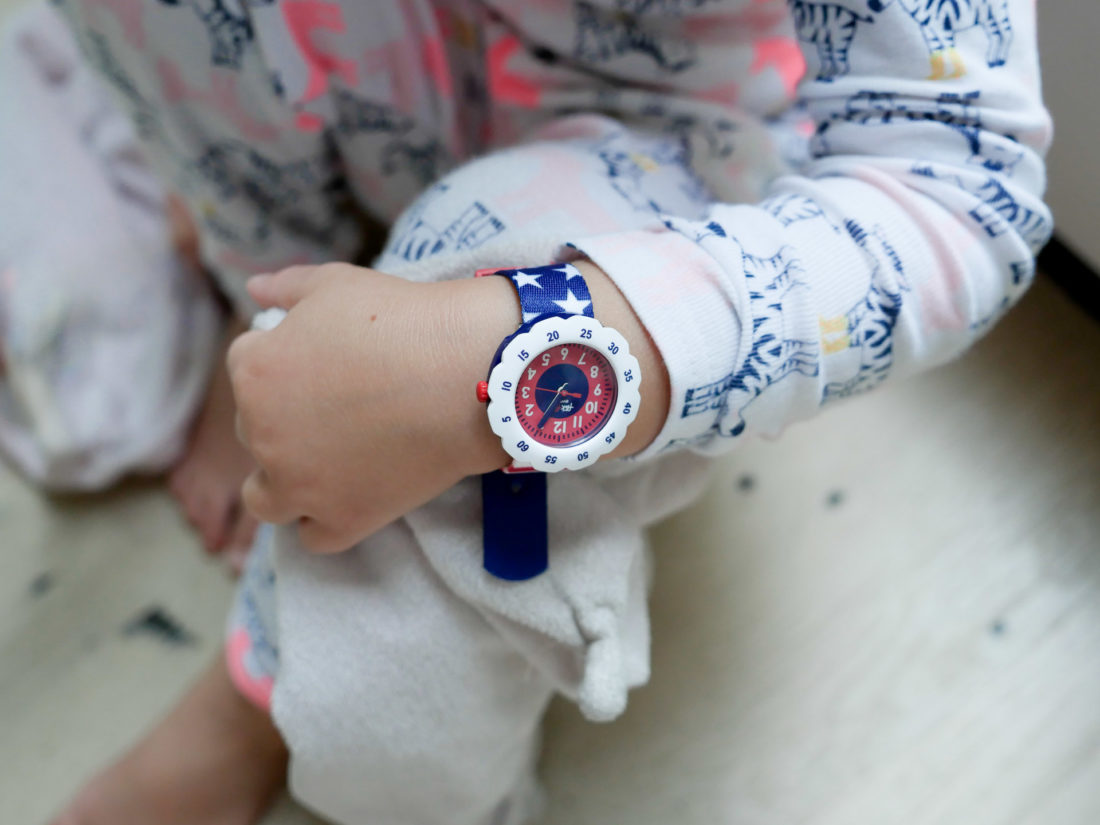 The day started with a little gift for the kiddos– Fourth Of July Flik Flak watches! I placed the watches and some patriotic pinwheels at each of the kids' place settings for them to find when they came downstairs for breakfast.  They were so excited! And Marlowe definitely "knew" the time all day long. LOL.  Major refused to put his on, and just liked holding it. Maybe he's a pocket watch kinda guy. Next, we decorated our driveway! I have a newfound love for chalk paint, and we had such a blast painting.  At 8:30 am it was already 80 degrees and humid beyond belief.  It was clear that it was going to be a scorcher!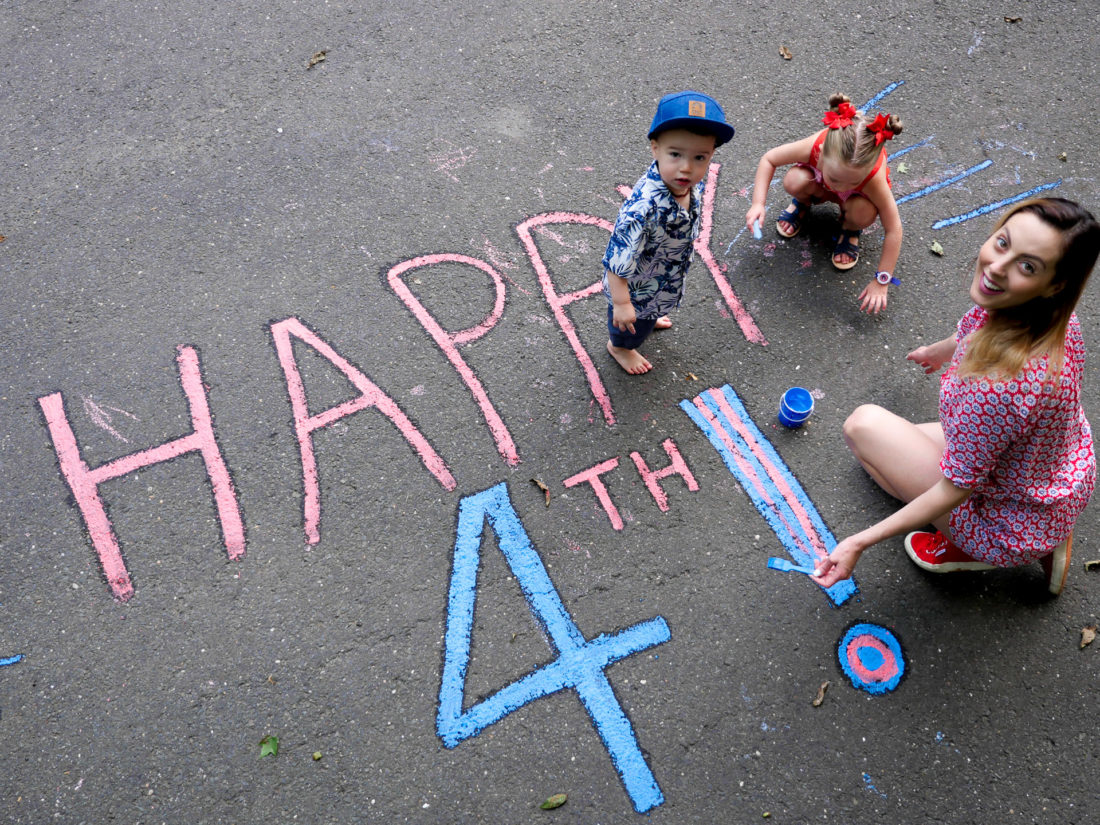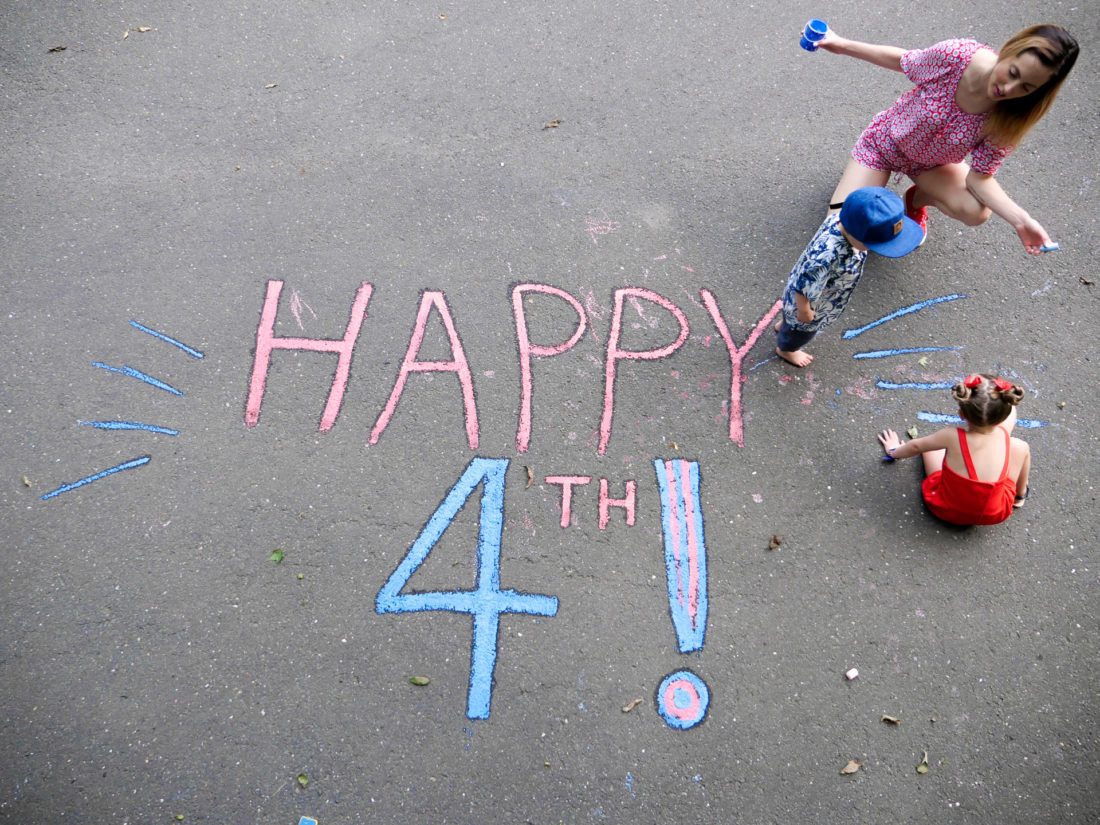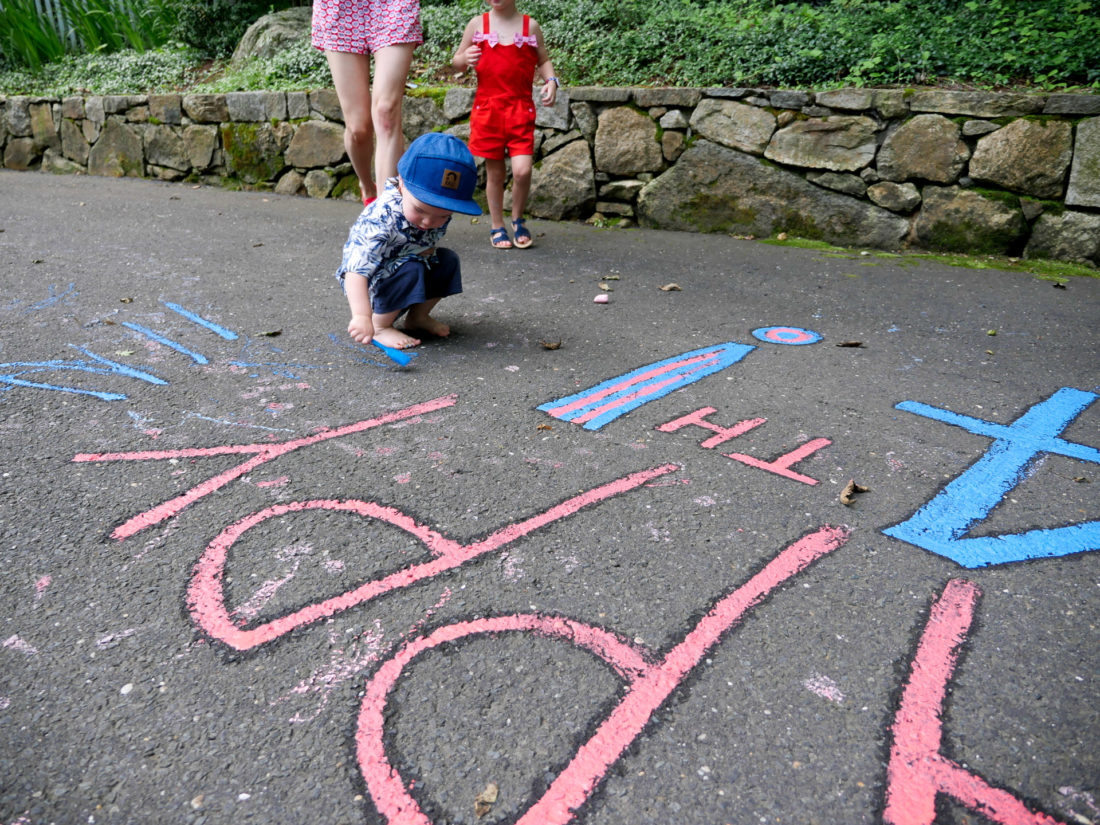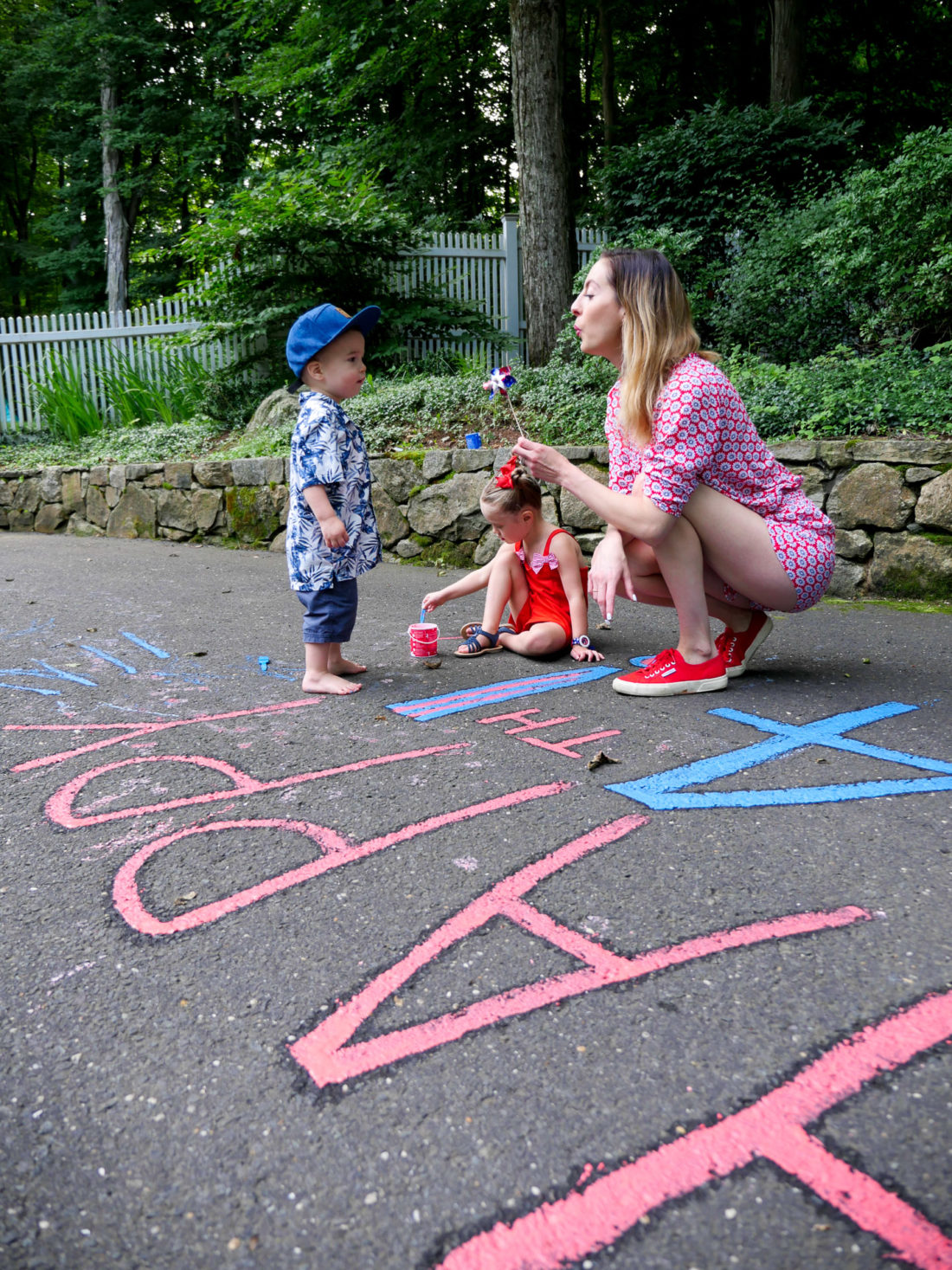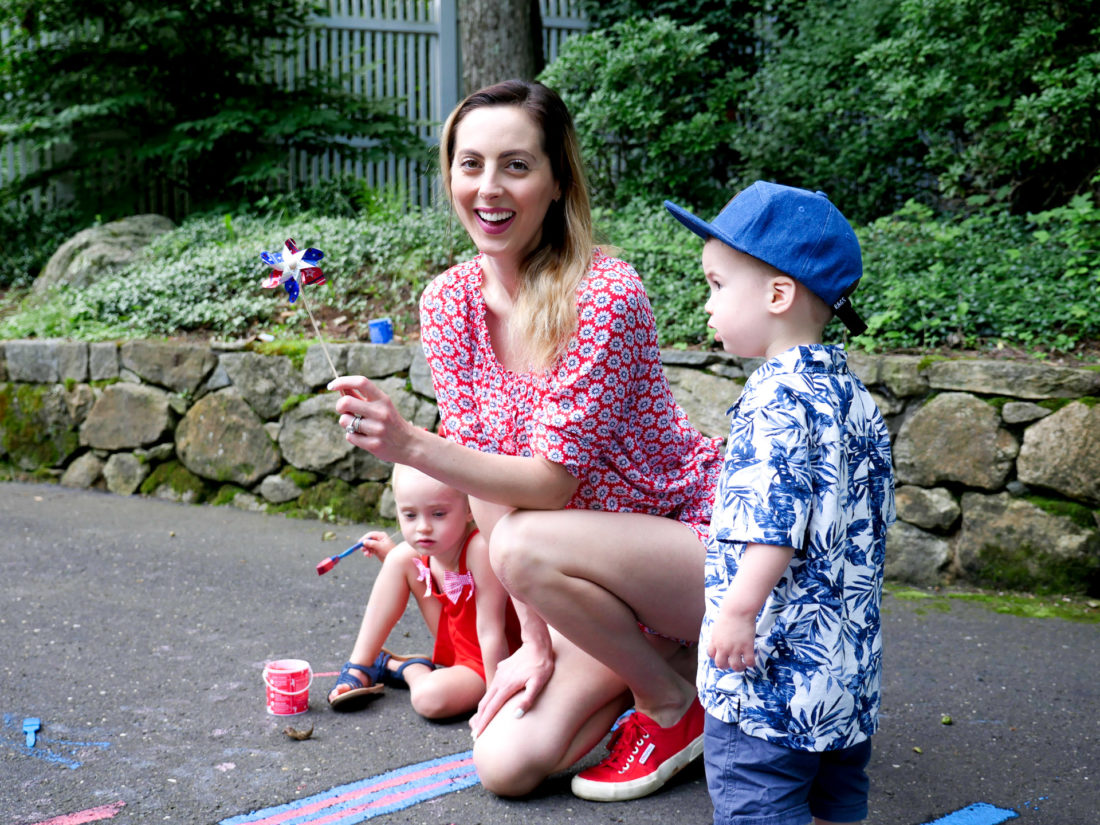 I really wanted for the kids to get a taste of some Fourth Of July community celebration, so we decided to go to a local kids' bike parade! We were two minutes late (it was a VERY prompt bike parade), but we eventually caught up to the crew and discovered a really cute lawn party in front of the local library.  There was a hot dog truck, ice cream truck, and traditional games like potato sack races and tug o'war.  It was also a zillion degrees and about 150% humidity, so we didn't stay too long.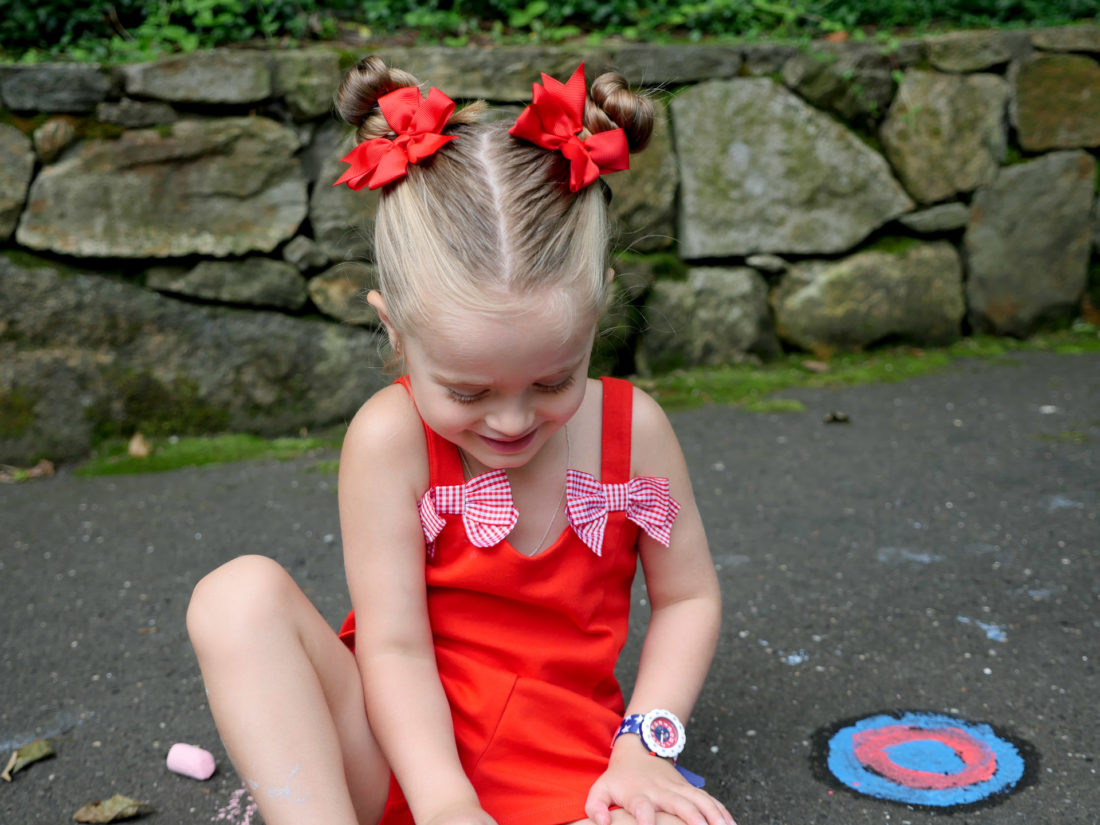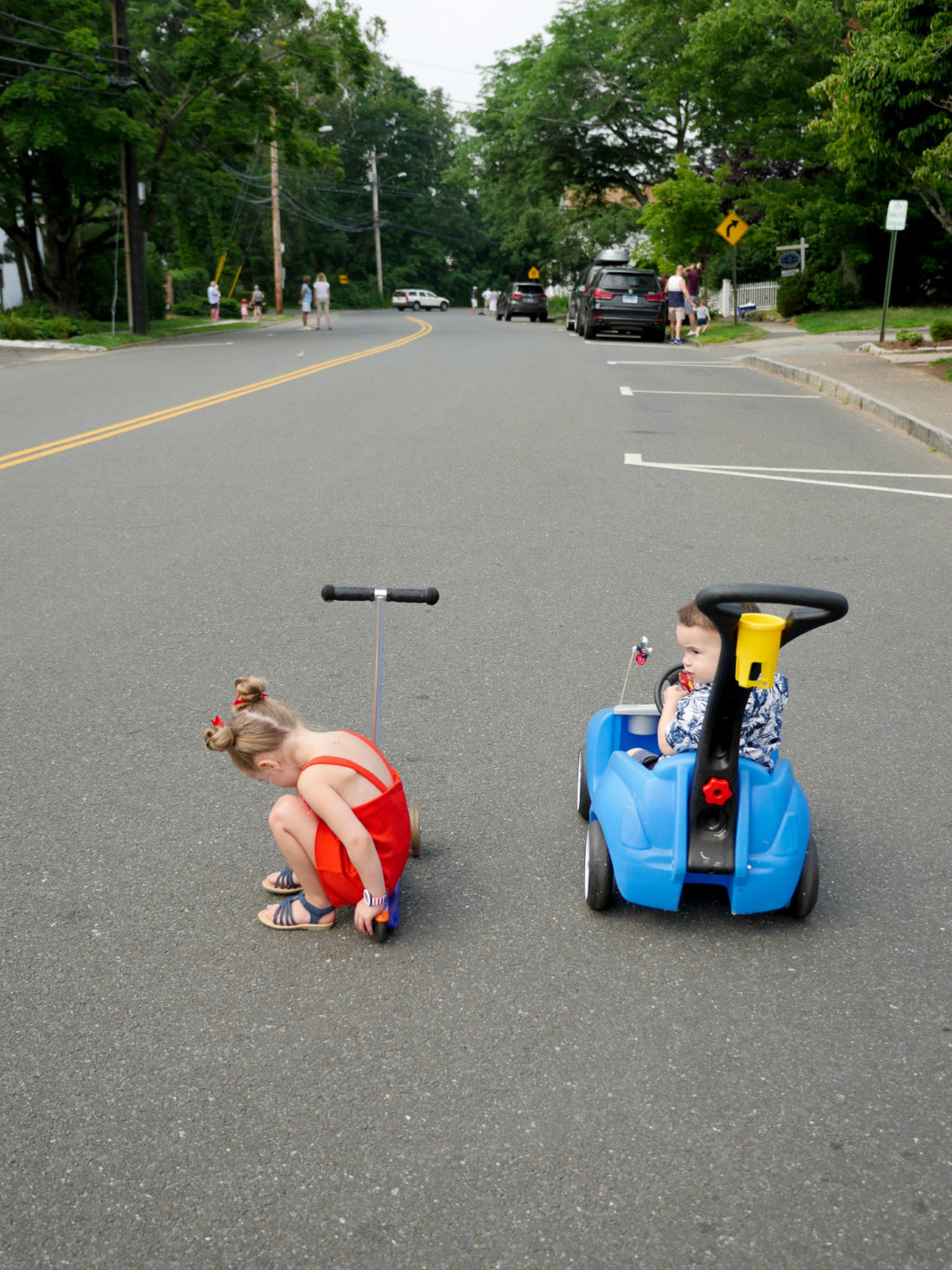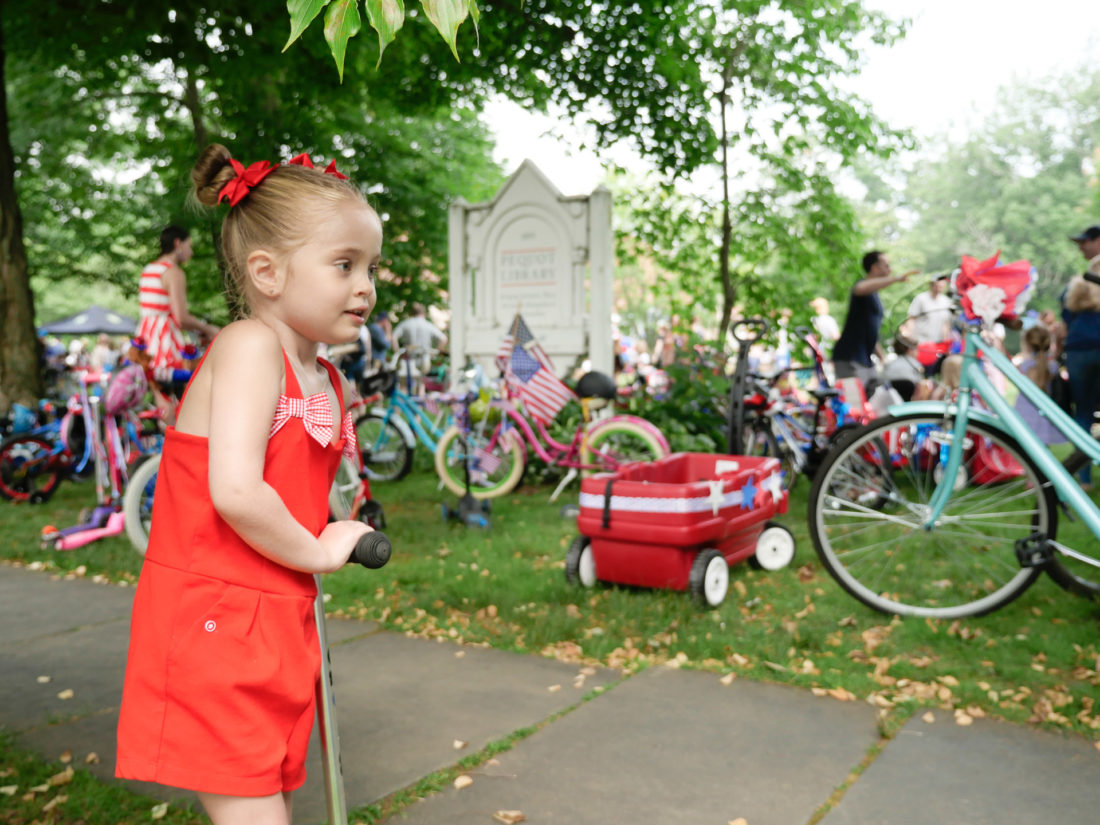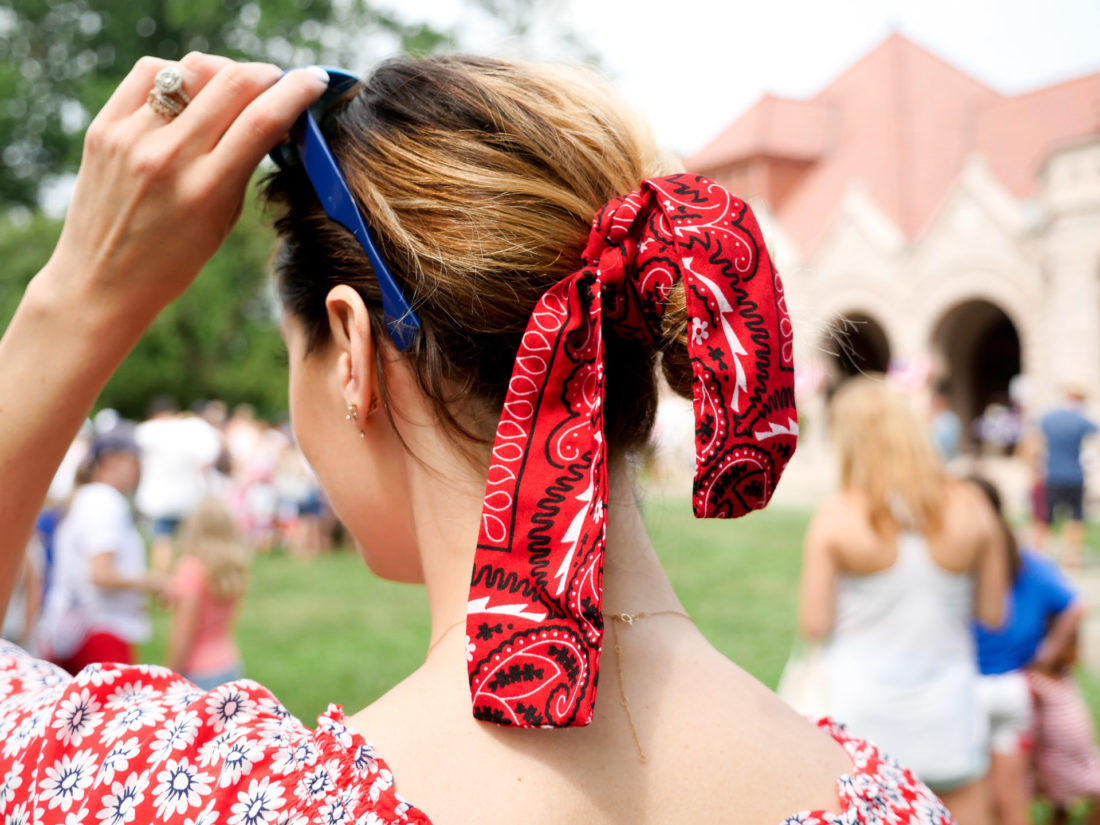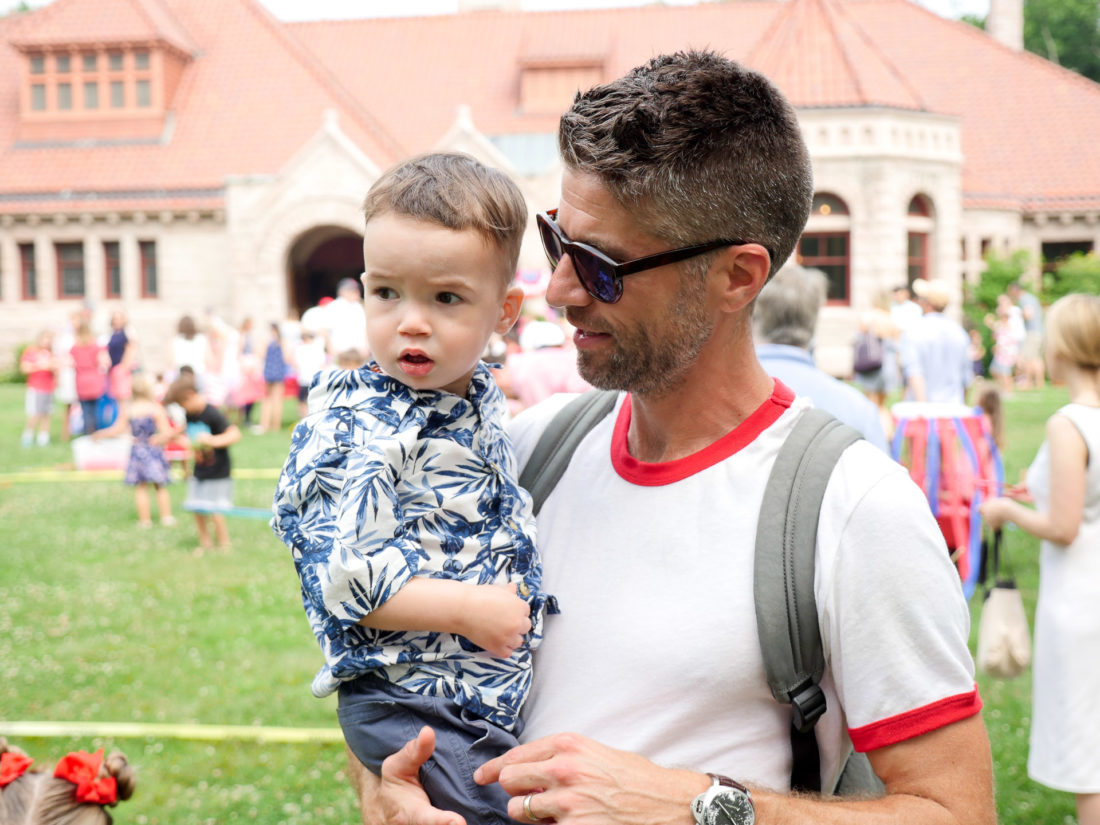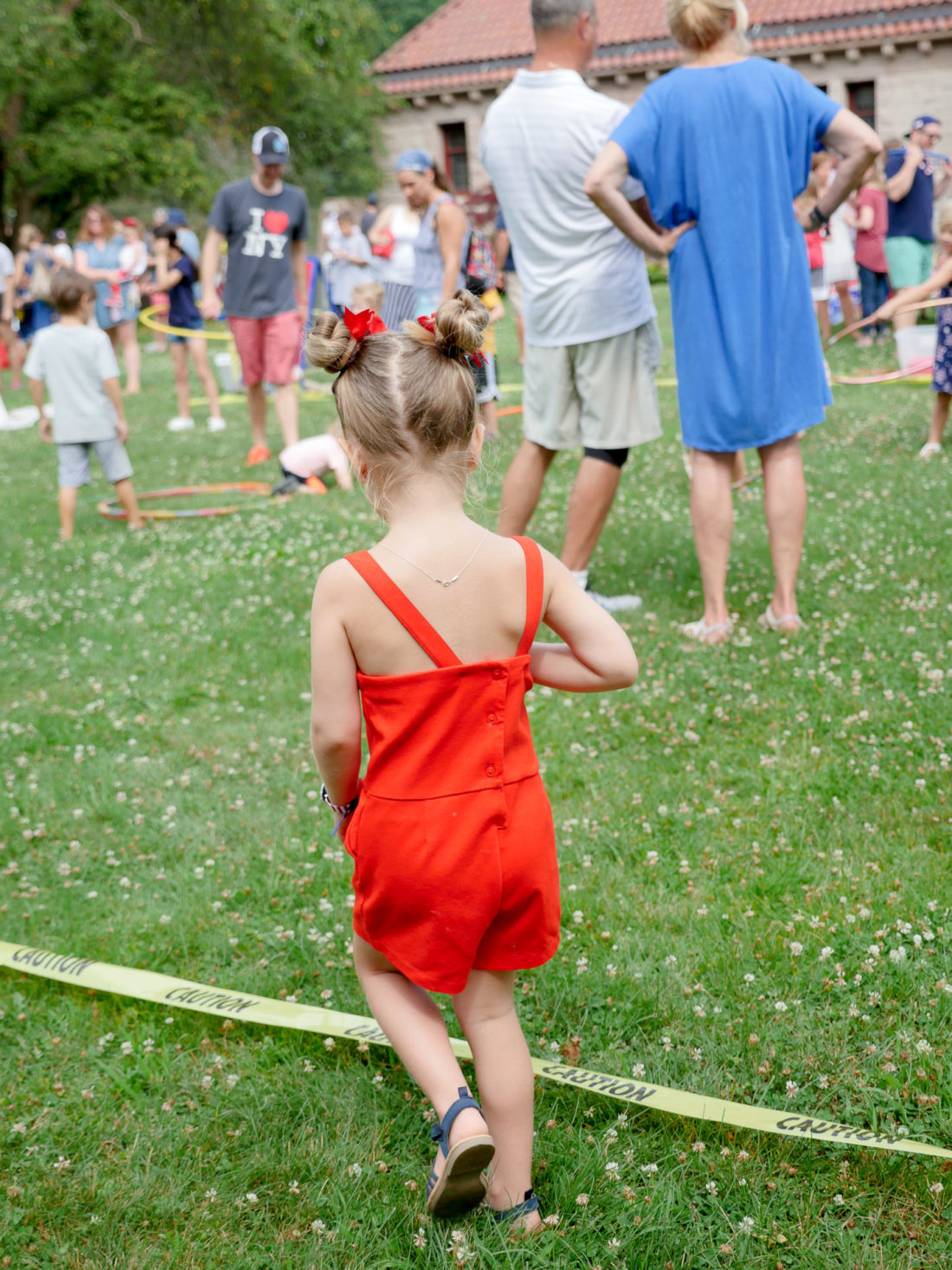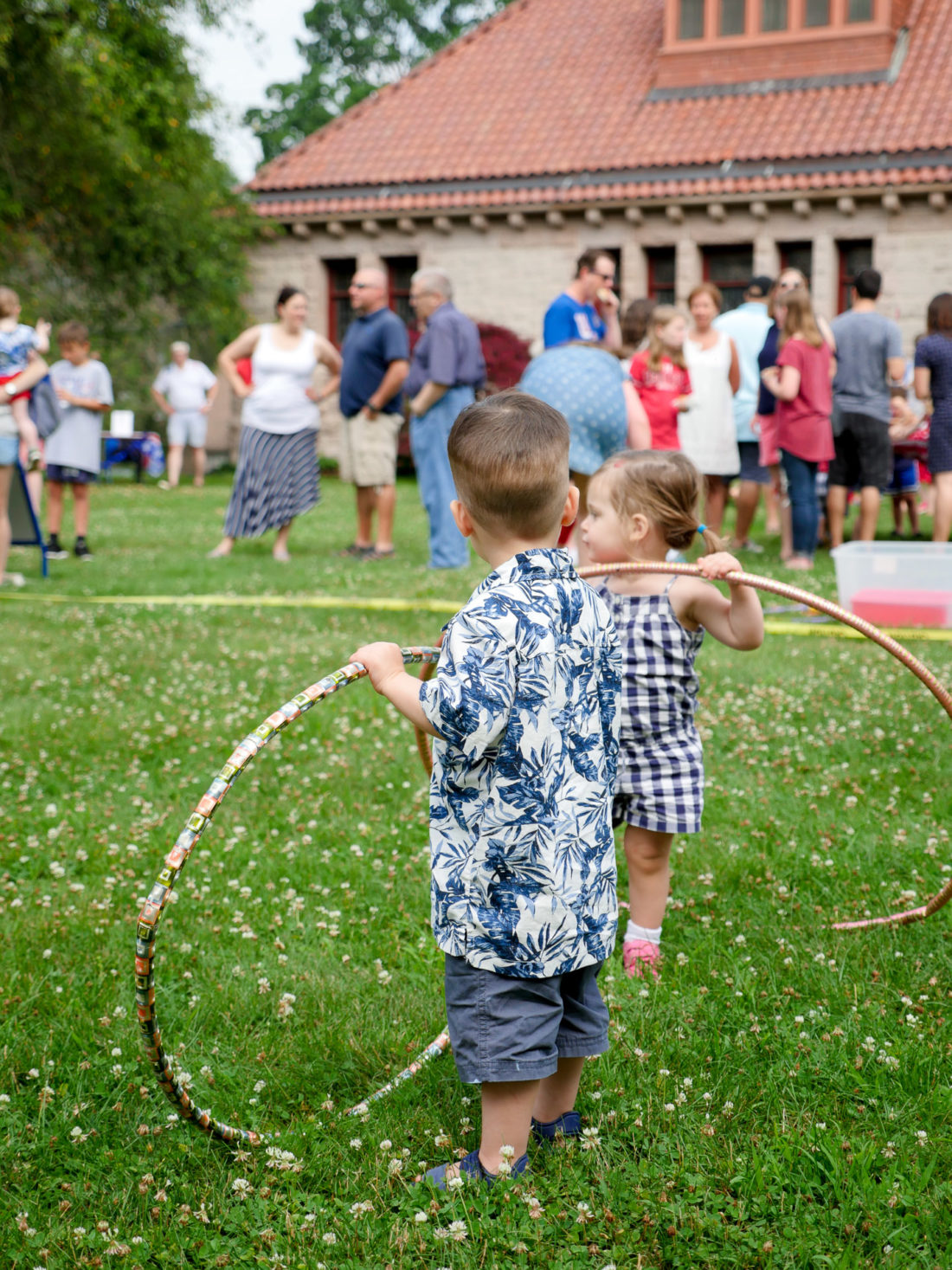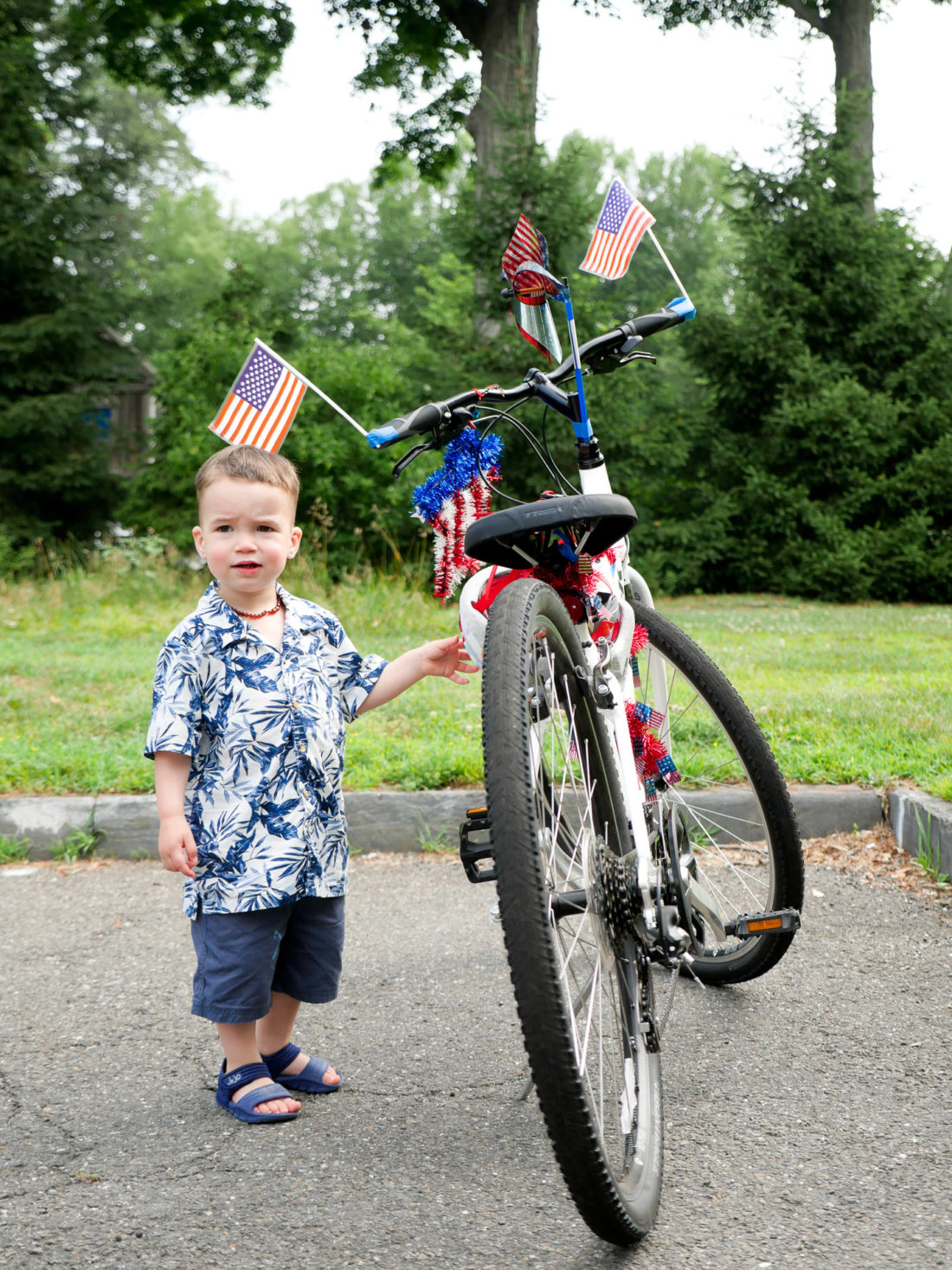 We met up with my friend Stephanie of The Girl Guide, and her adorable family, and had some lunch and ice cream! Her two boys are each slightly younger than my two kiddos so it's a pretty perfect dynamic.  It's also so adorable seeing our two little blondes together. Ha! Afterwards, we took the kids home so Major could take a nap and we could all sit in the air conditioning for a while.  Ohhhh baby, do I love air conditioning! LOL.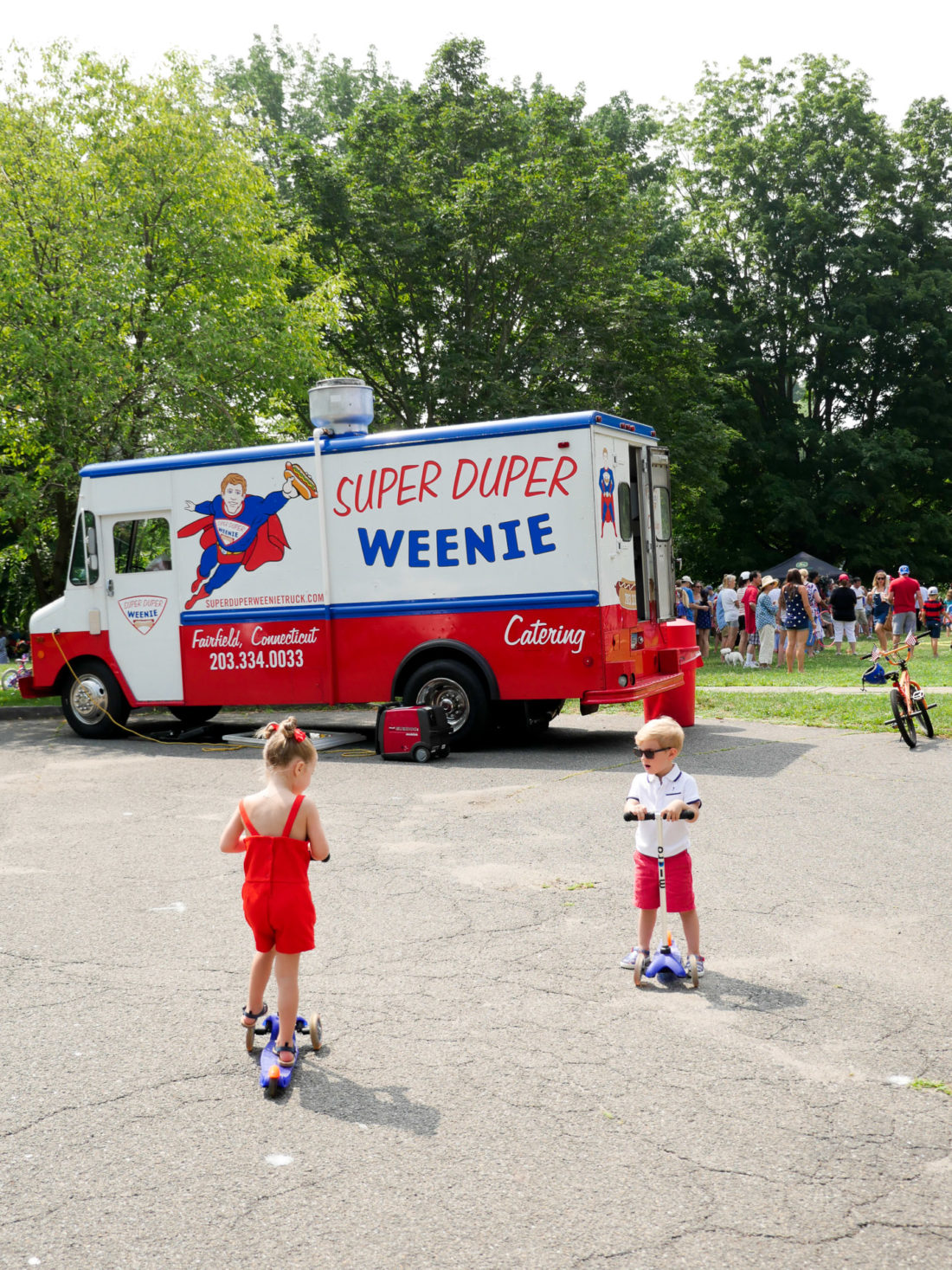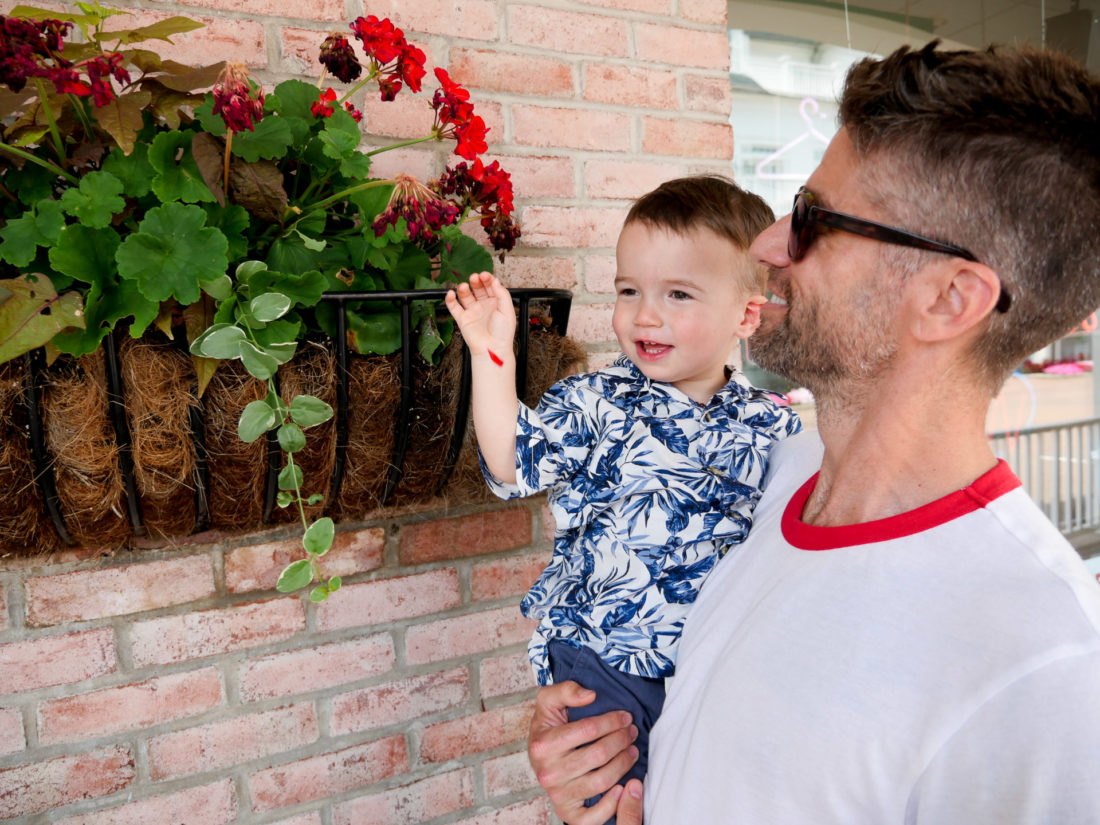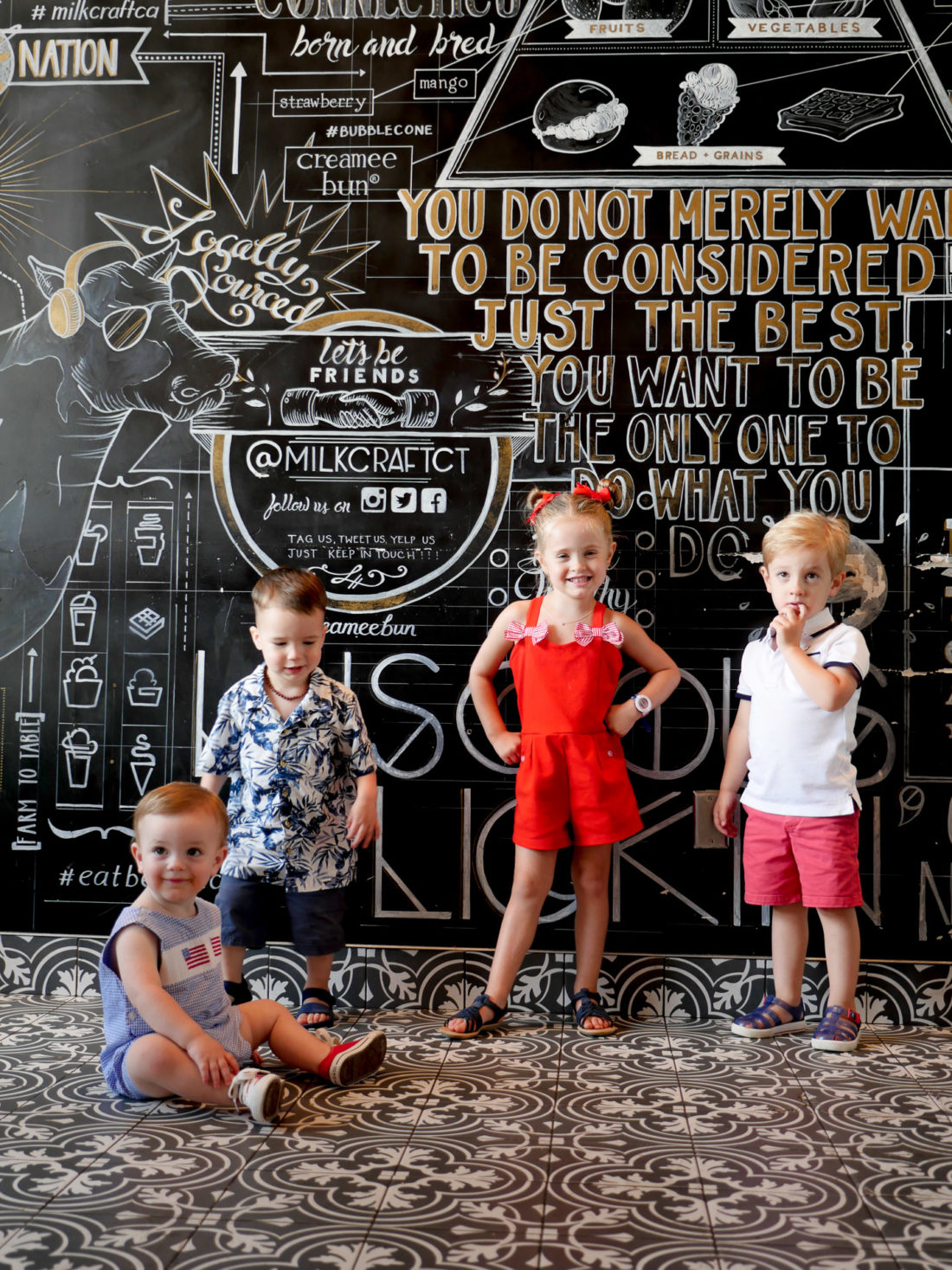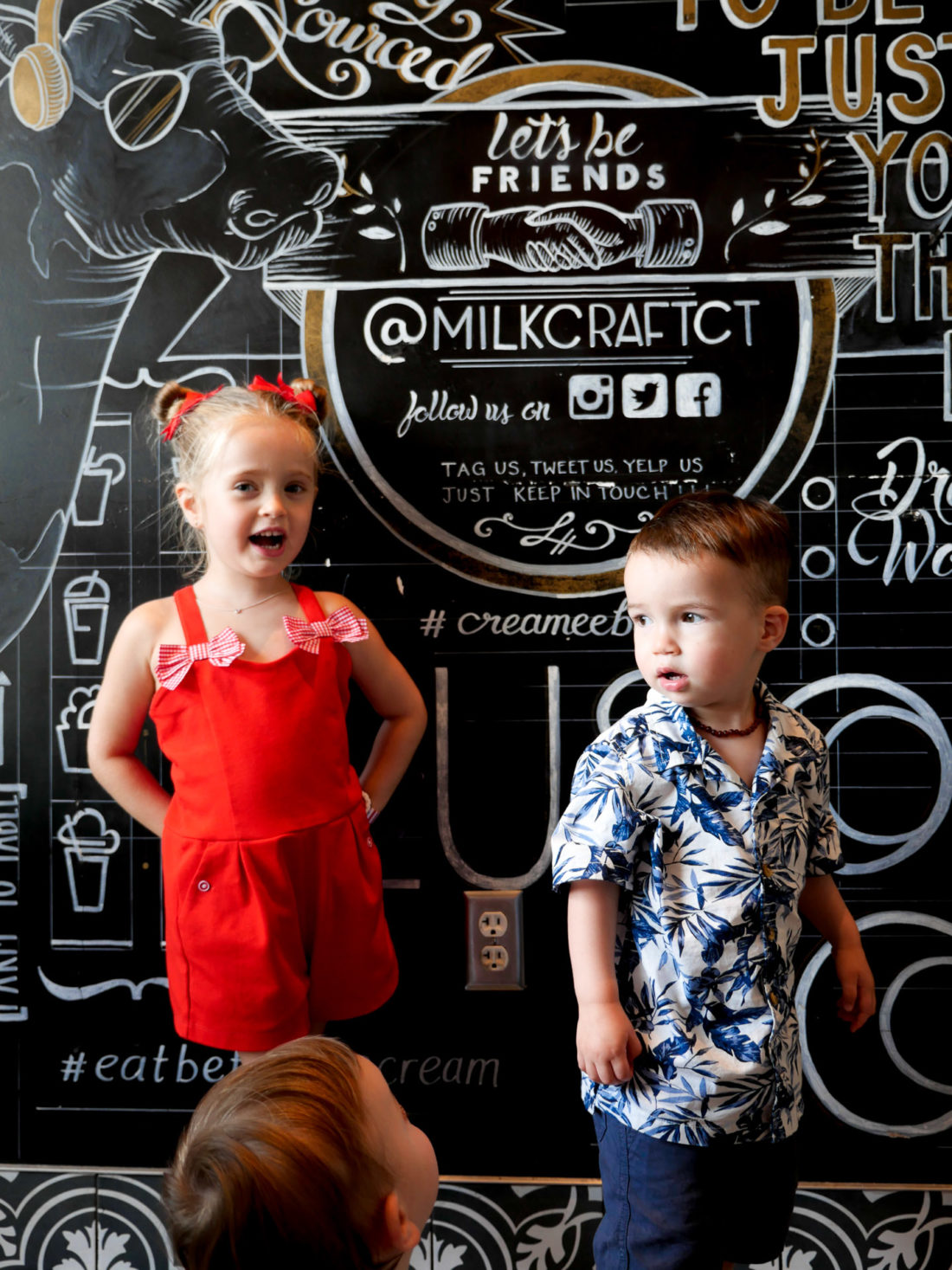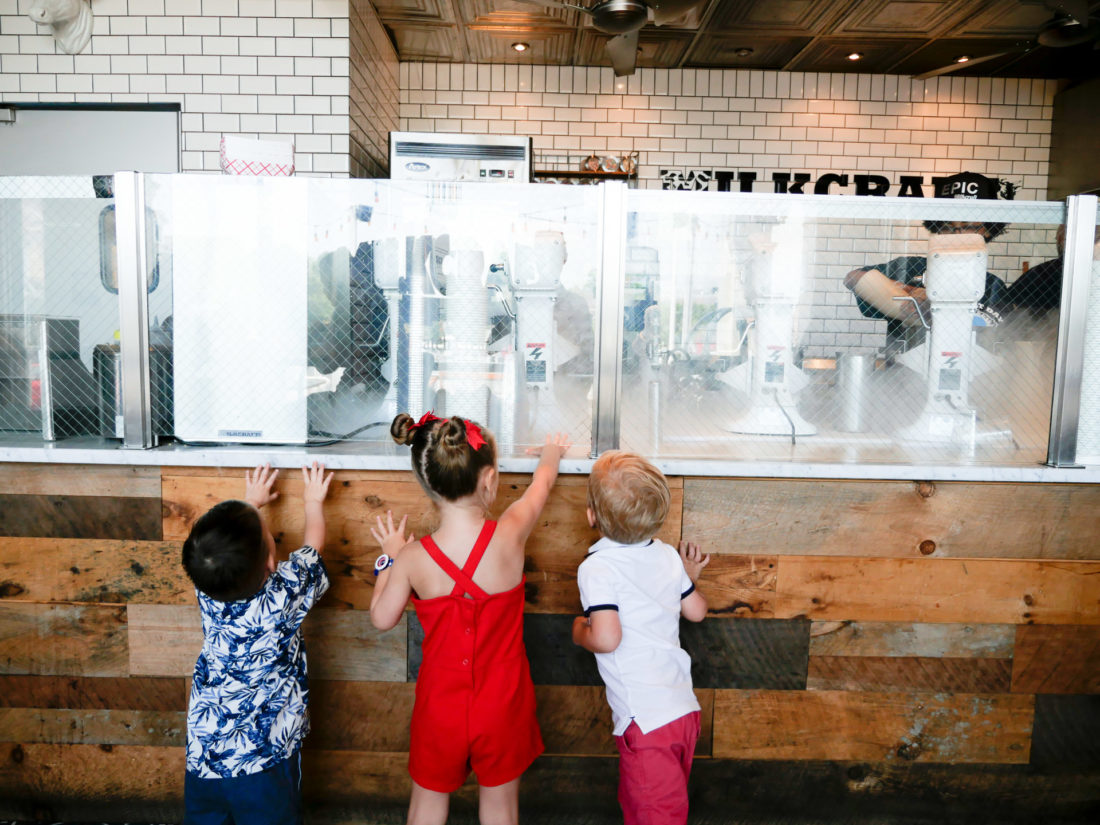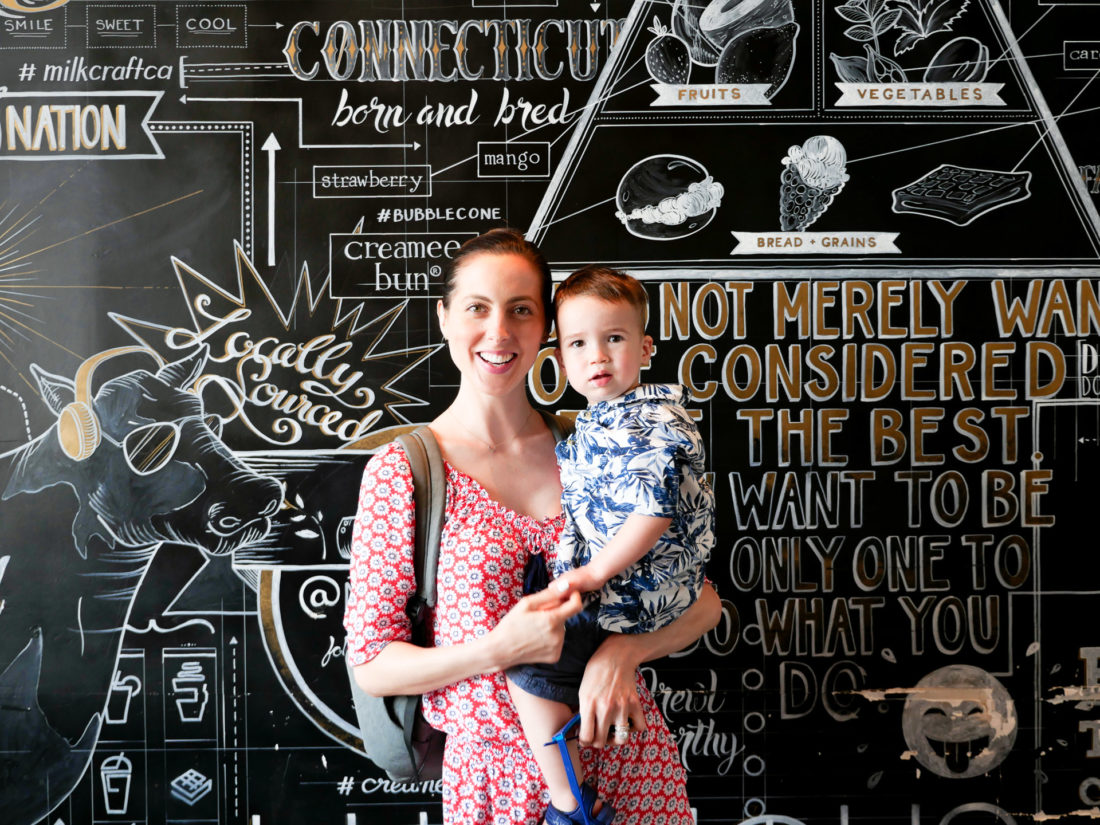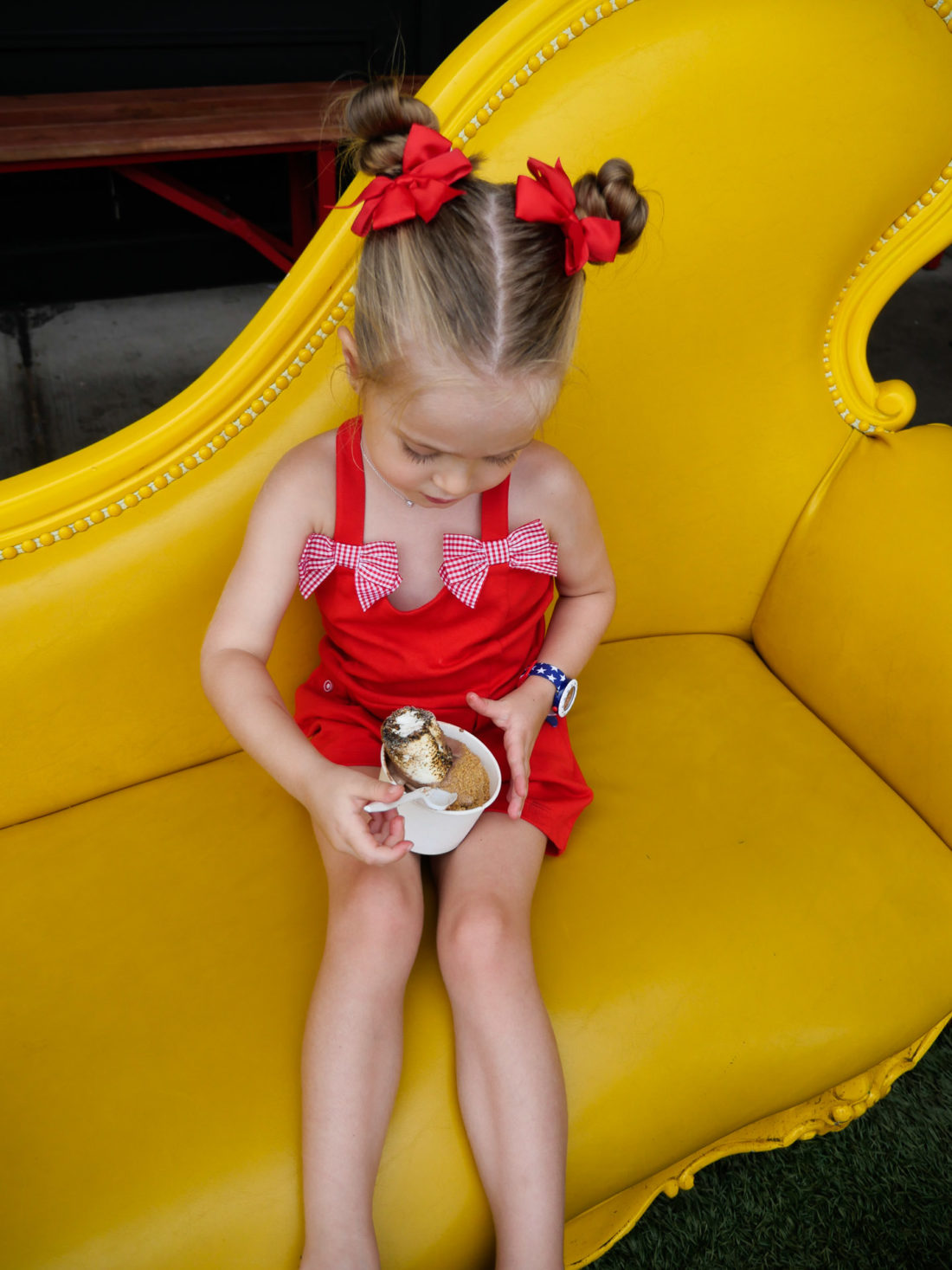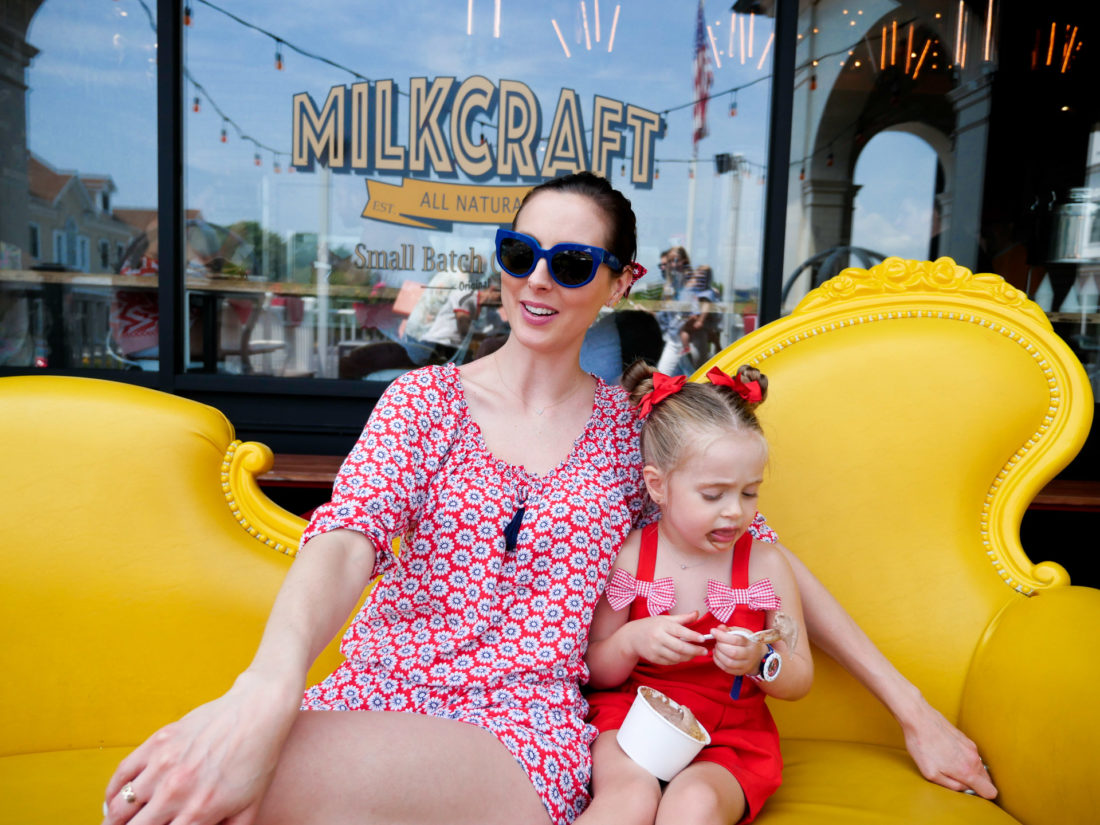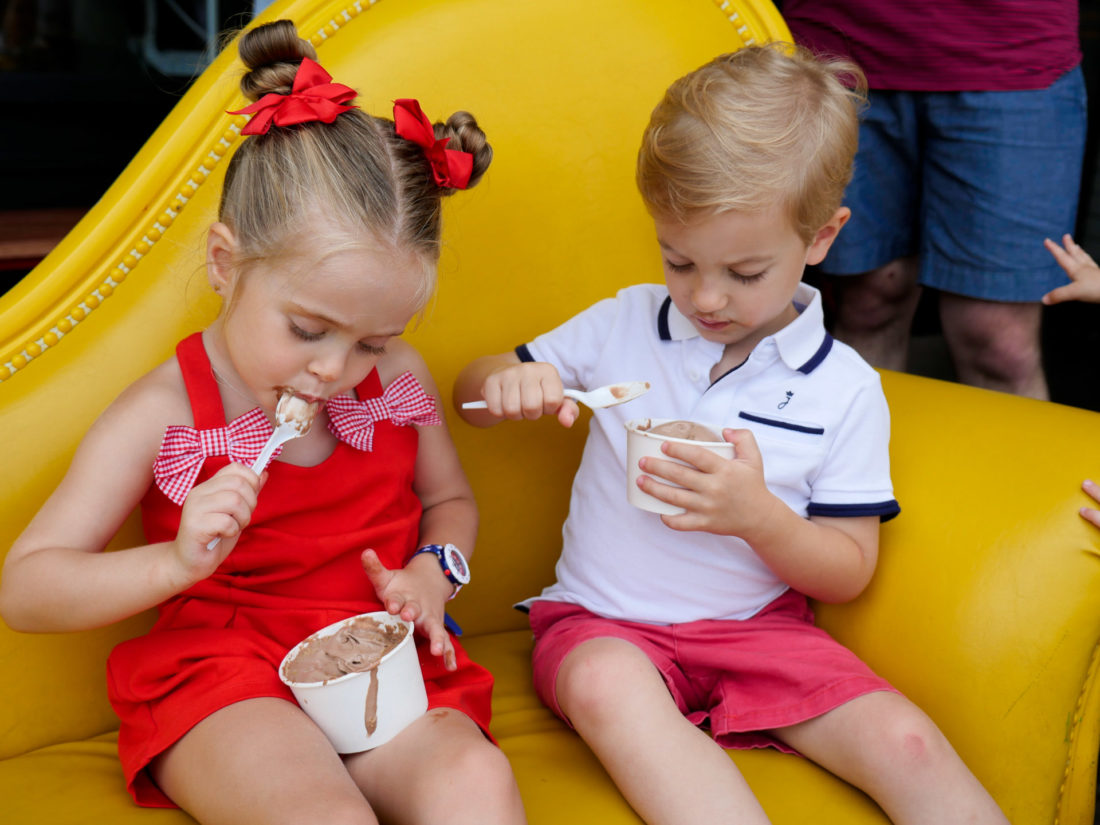 After recharging at home for a few hours, we went to our friend's house for the most fun and yummy fourth of july party! It was only about 5 couples and a bunch of kiddos all around the same age, and we all had an absolute blast.  The food was delicious (pork bbq sliders, burgers, hotdogs, salad, and veggies on the grill) and the rosé was flowing.  The kids all loved hanging out together, and Marlowe even got to hold her first sparkler! (Supervised, obviously) It got so hot and sticky at one point that the kids even stripped down and had a little naked sprinkler party– which you can do when you live in the woods in Connecticut! LOL. It was so nice just to relax with great friends and enjoy the day.  My kids both stayed up waaaay past their bedtimes.  Marlowe didn't go to sleep until 9:30! But it was definitely worth it.  I think my favorite part of the whole day was just watching my kids running around being kids.  Childhood goes by so fast, and it's been so moving to me to watch my kids really enjoying theirs.  I'm thankful today and every day for that!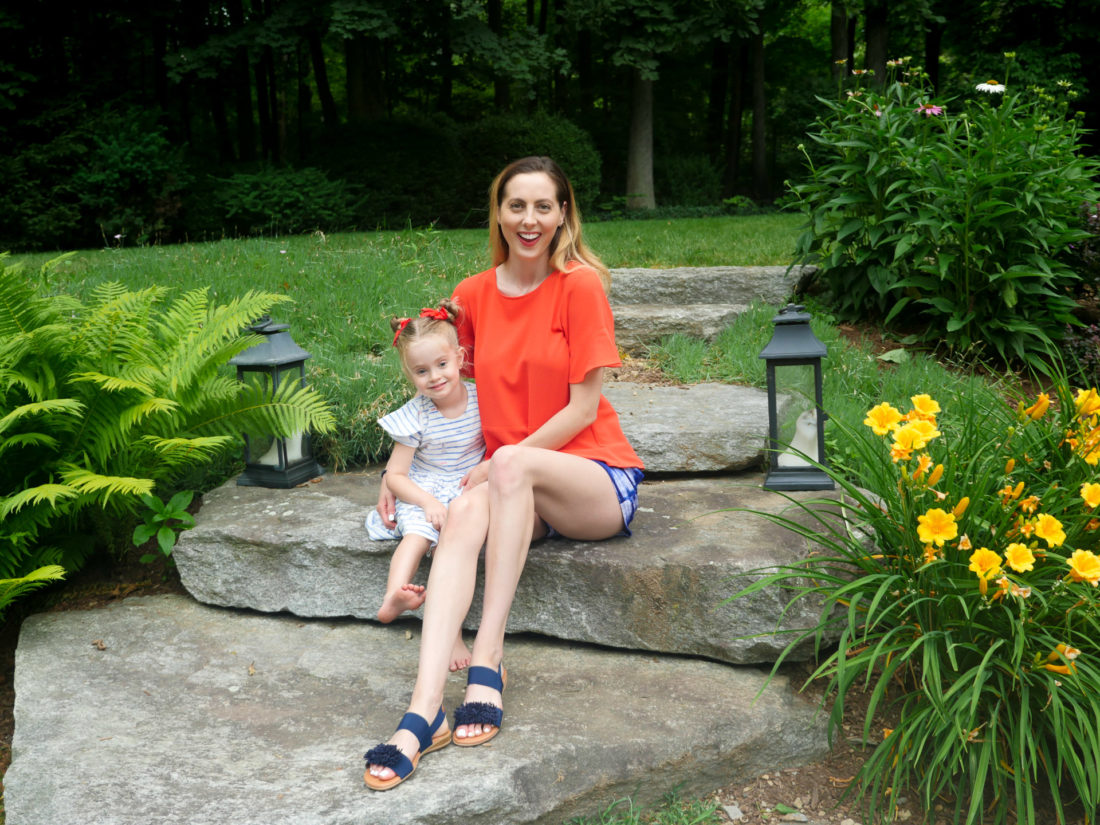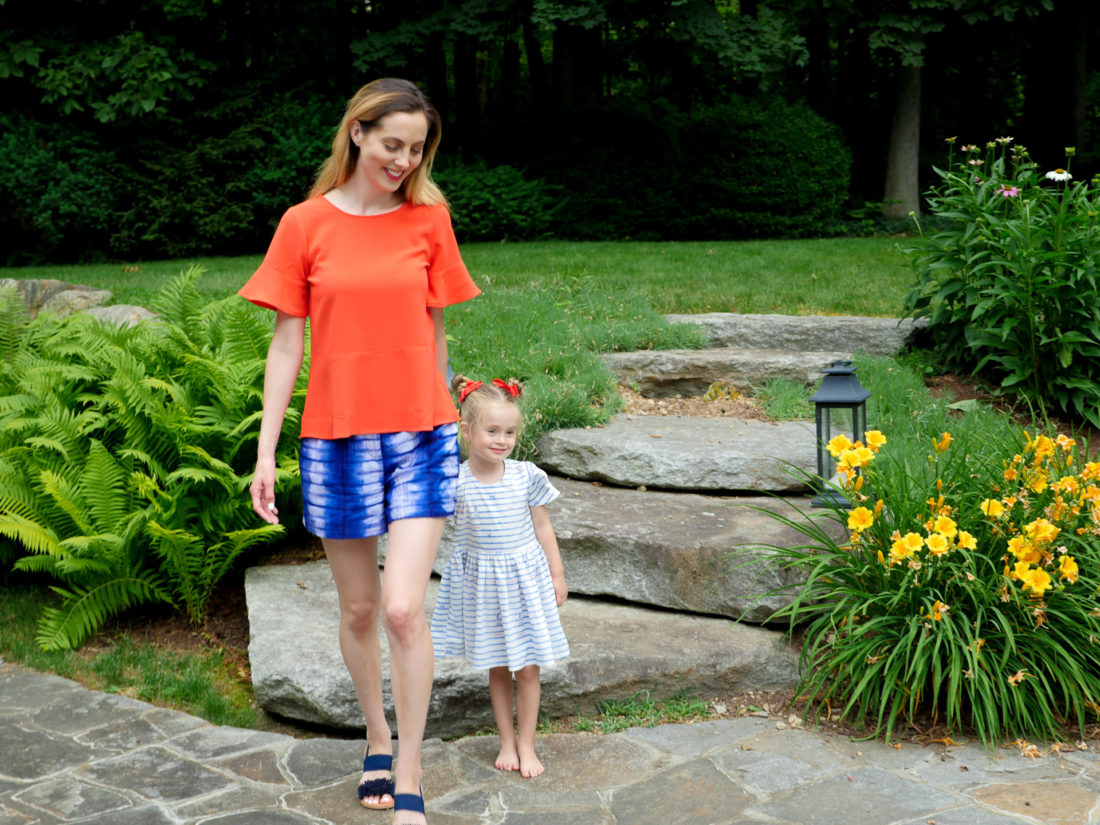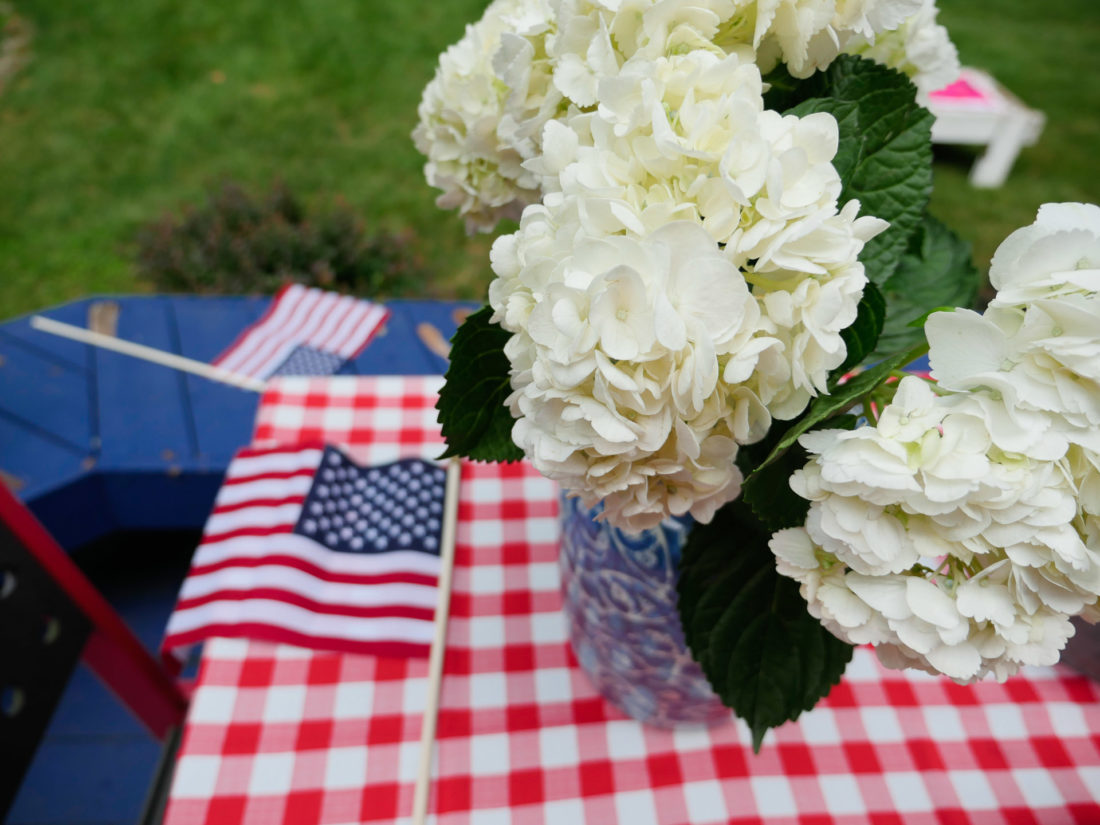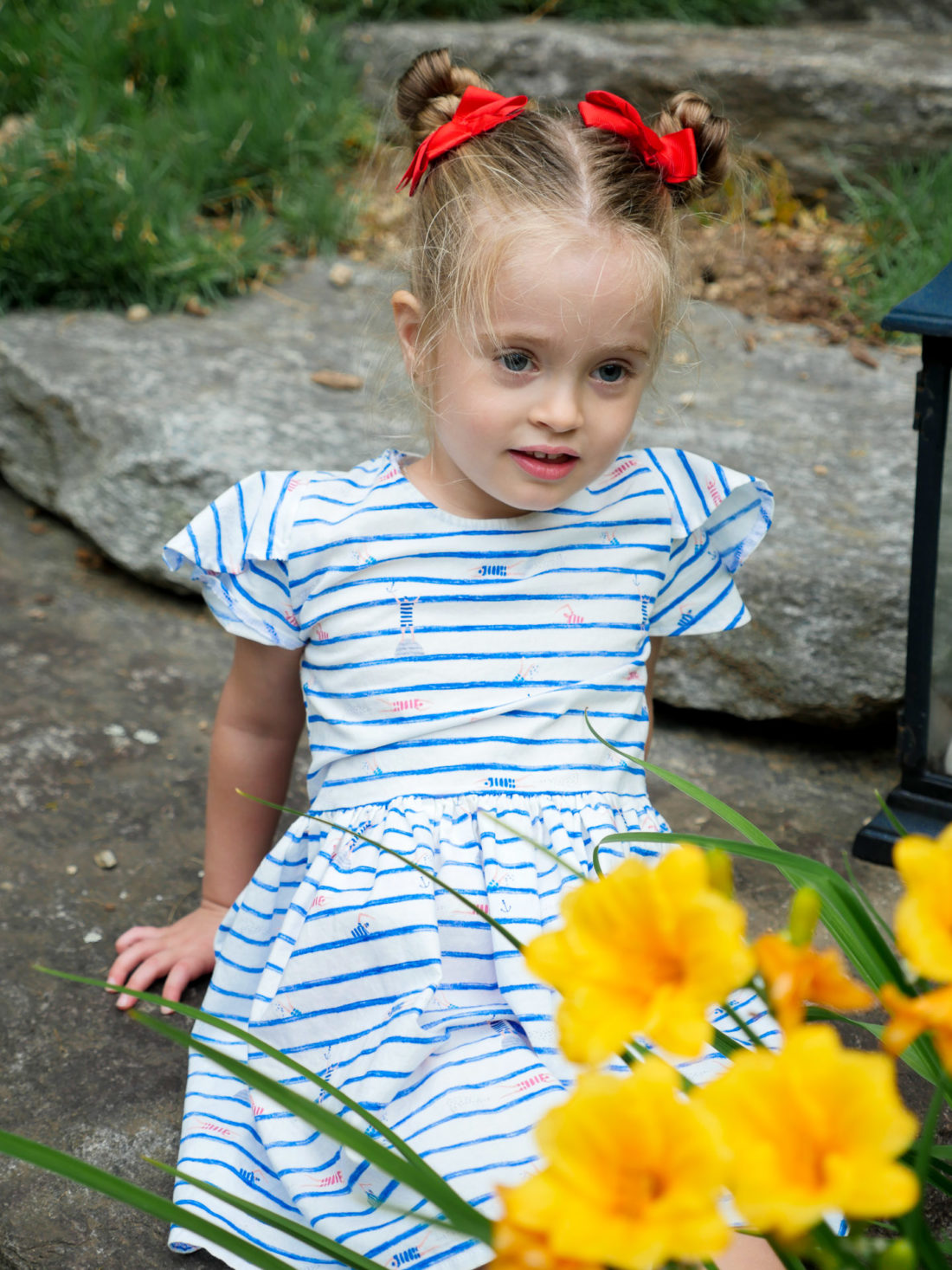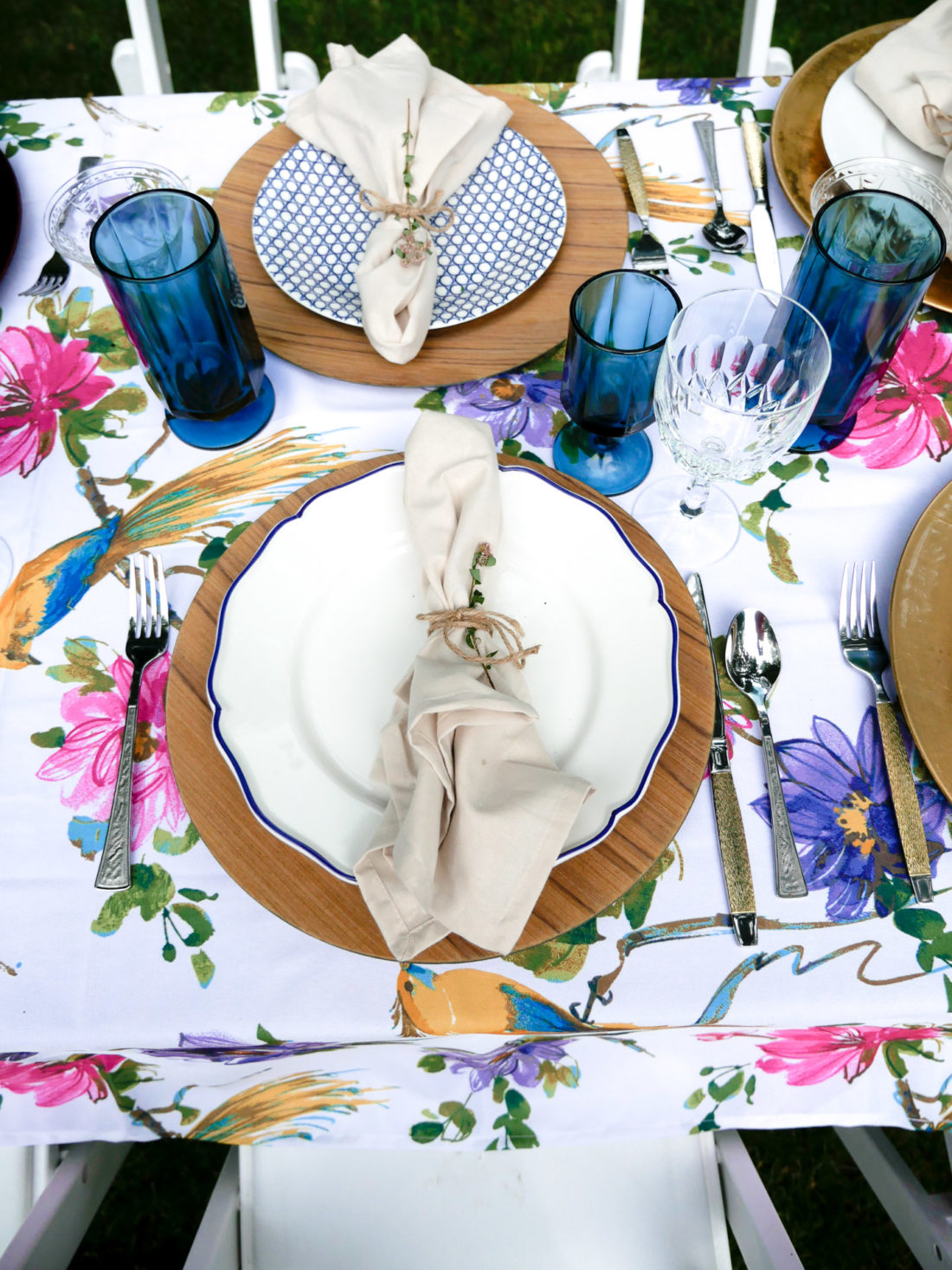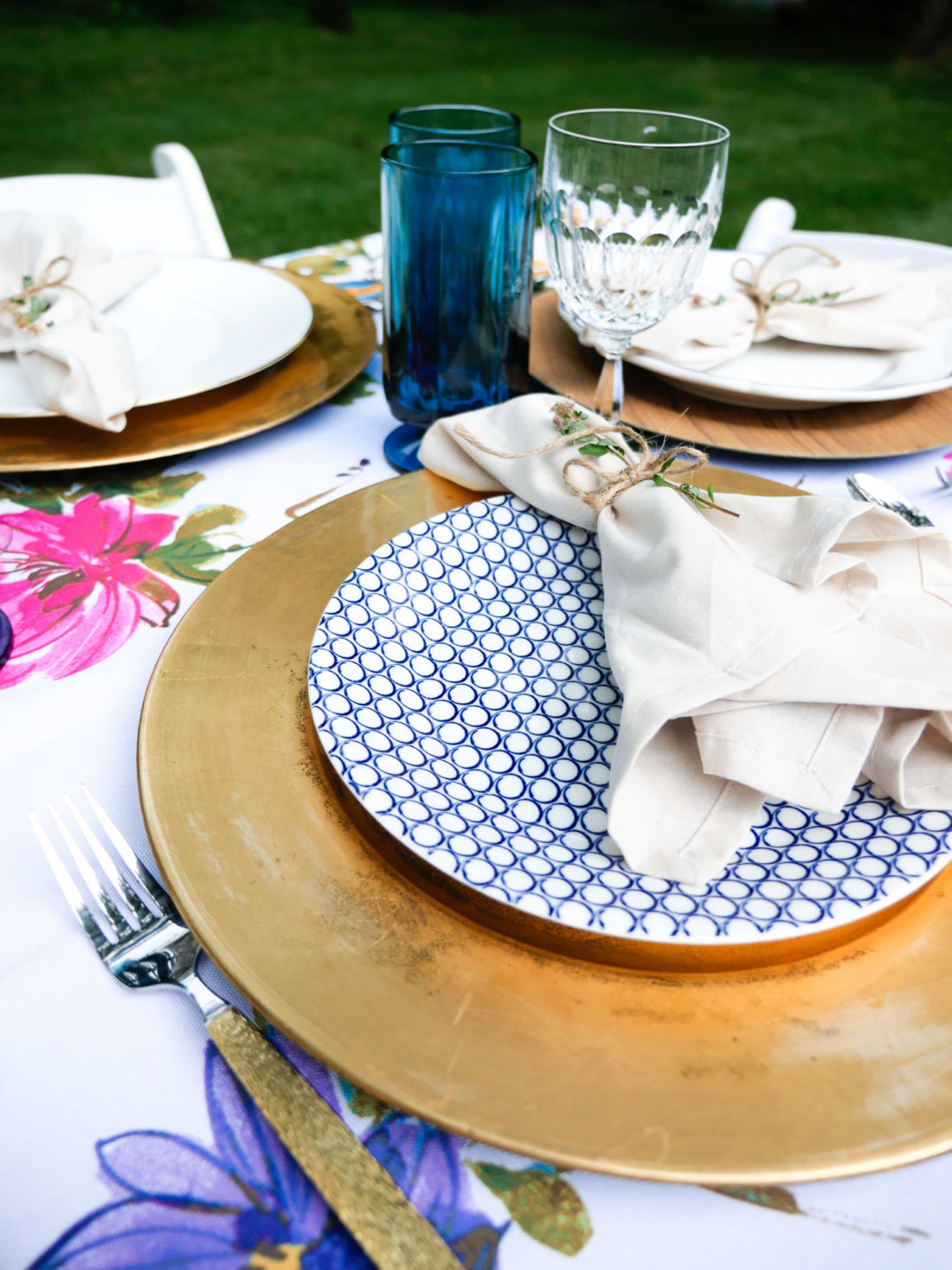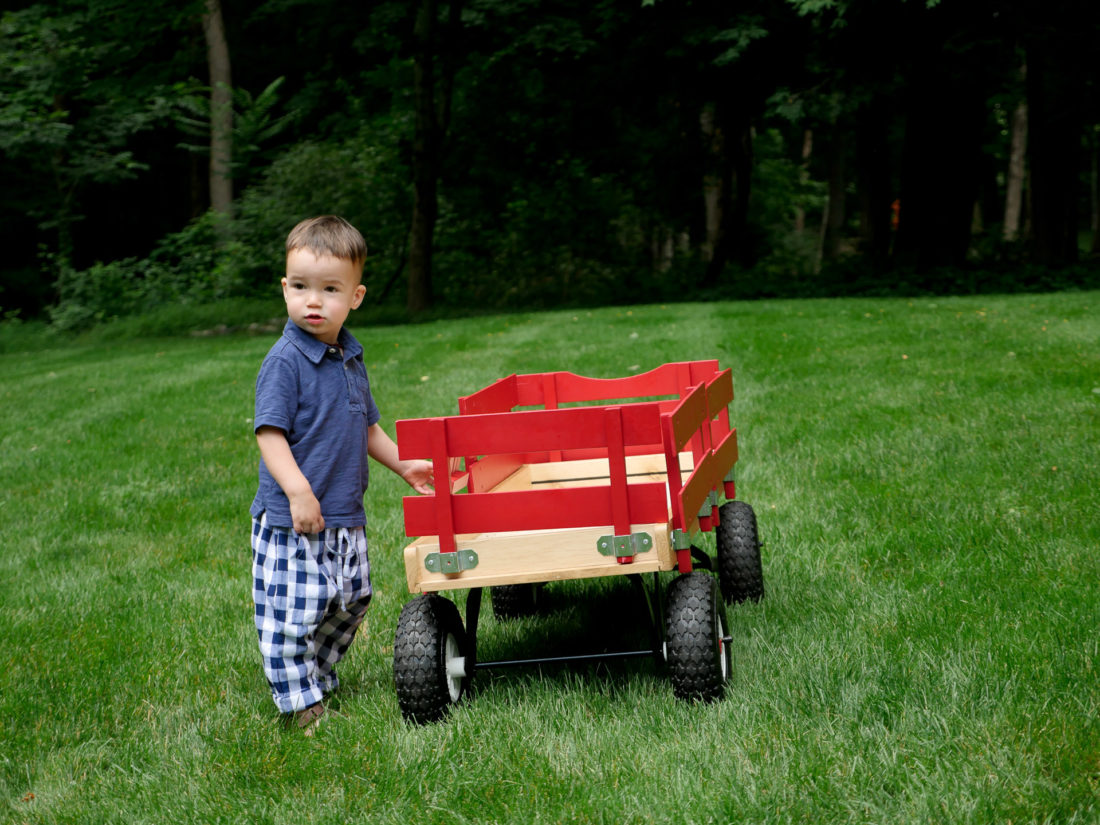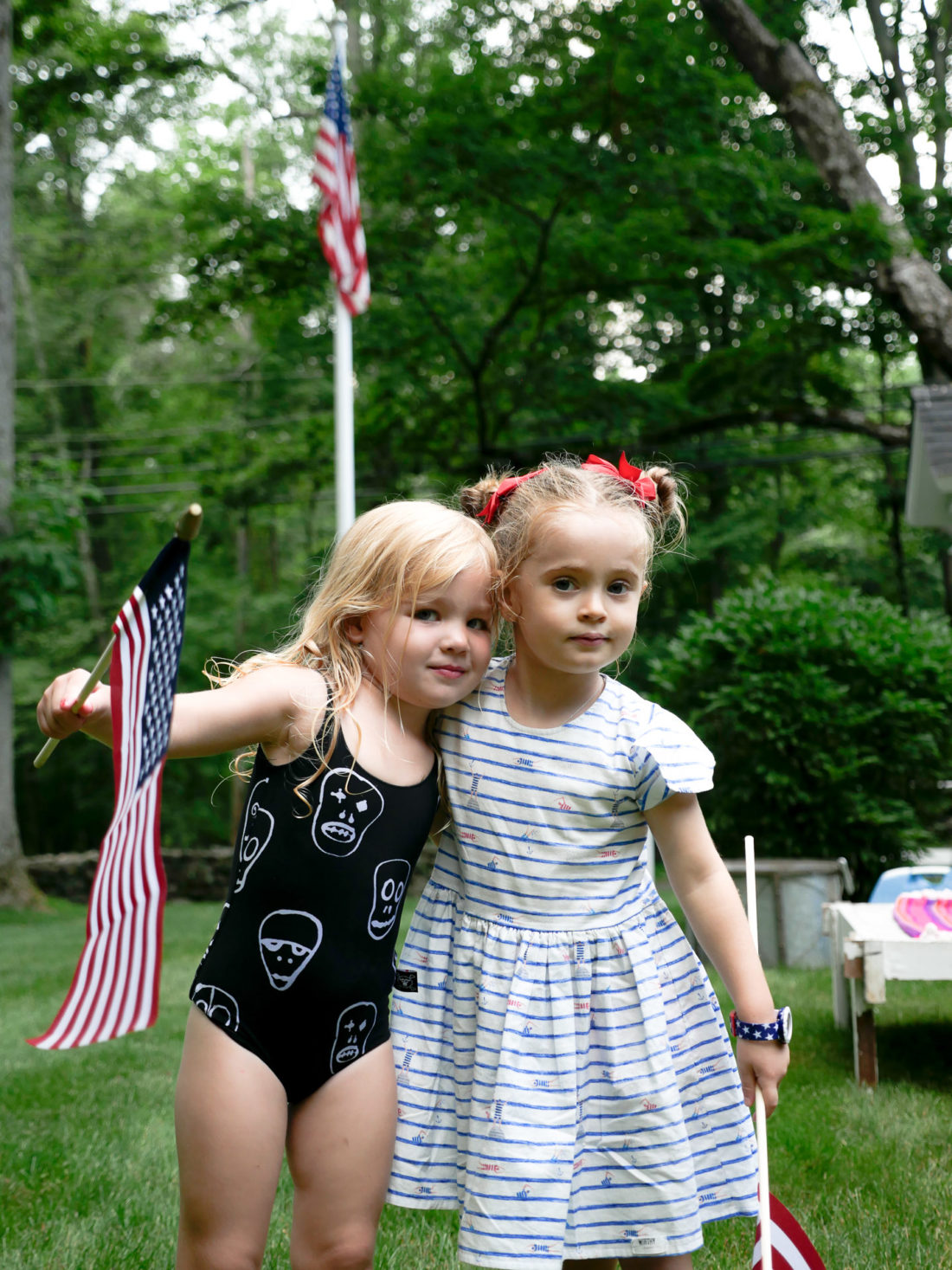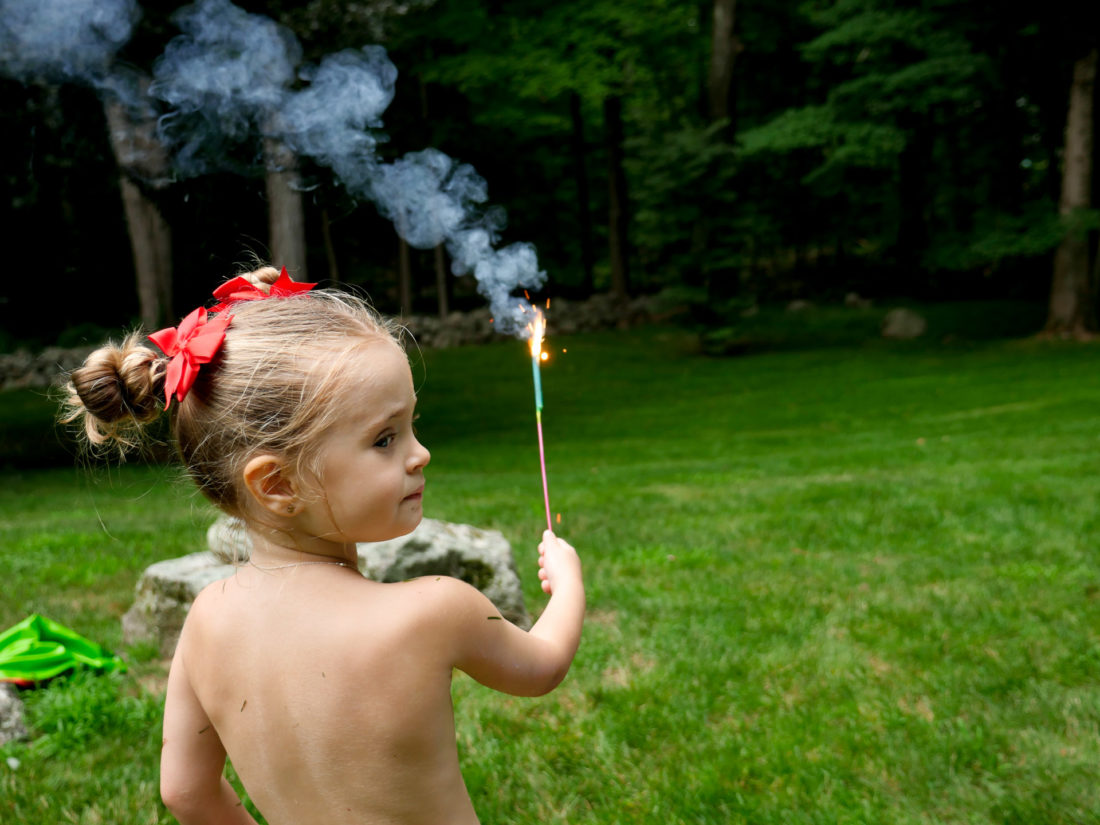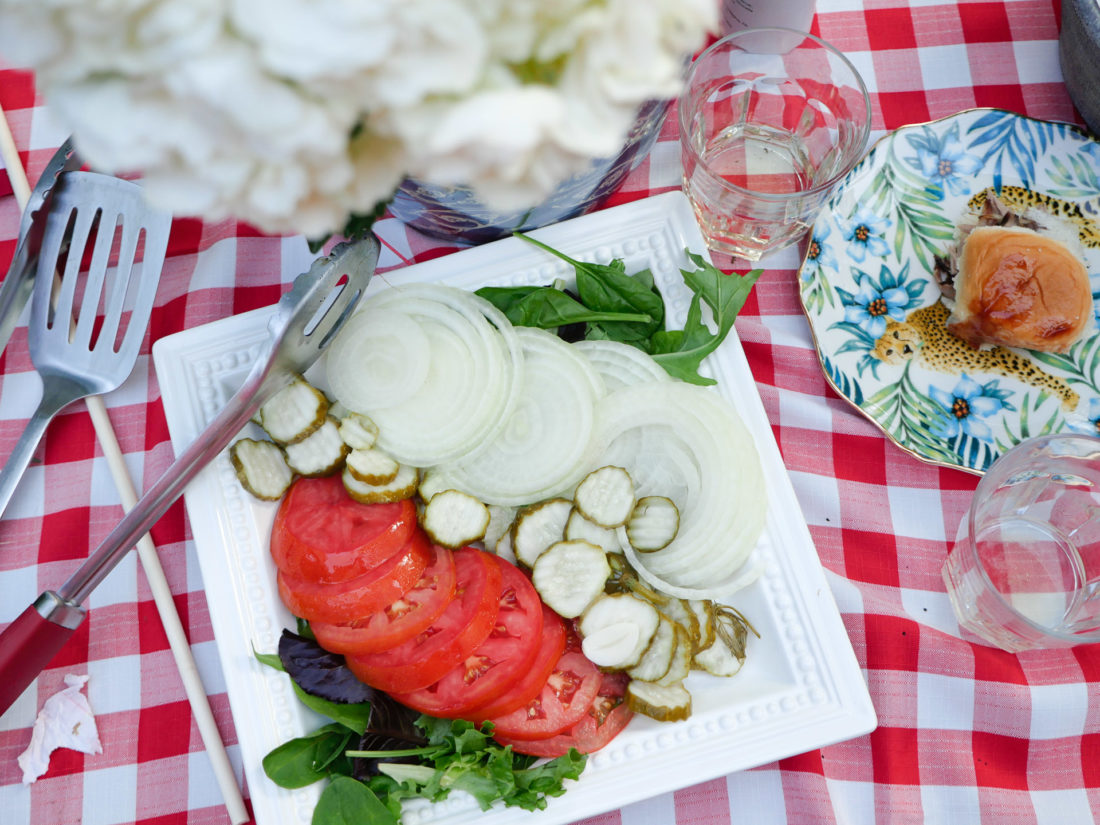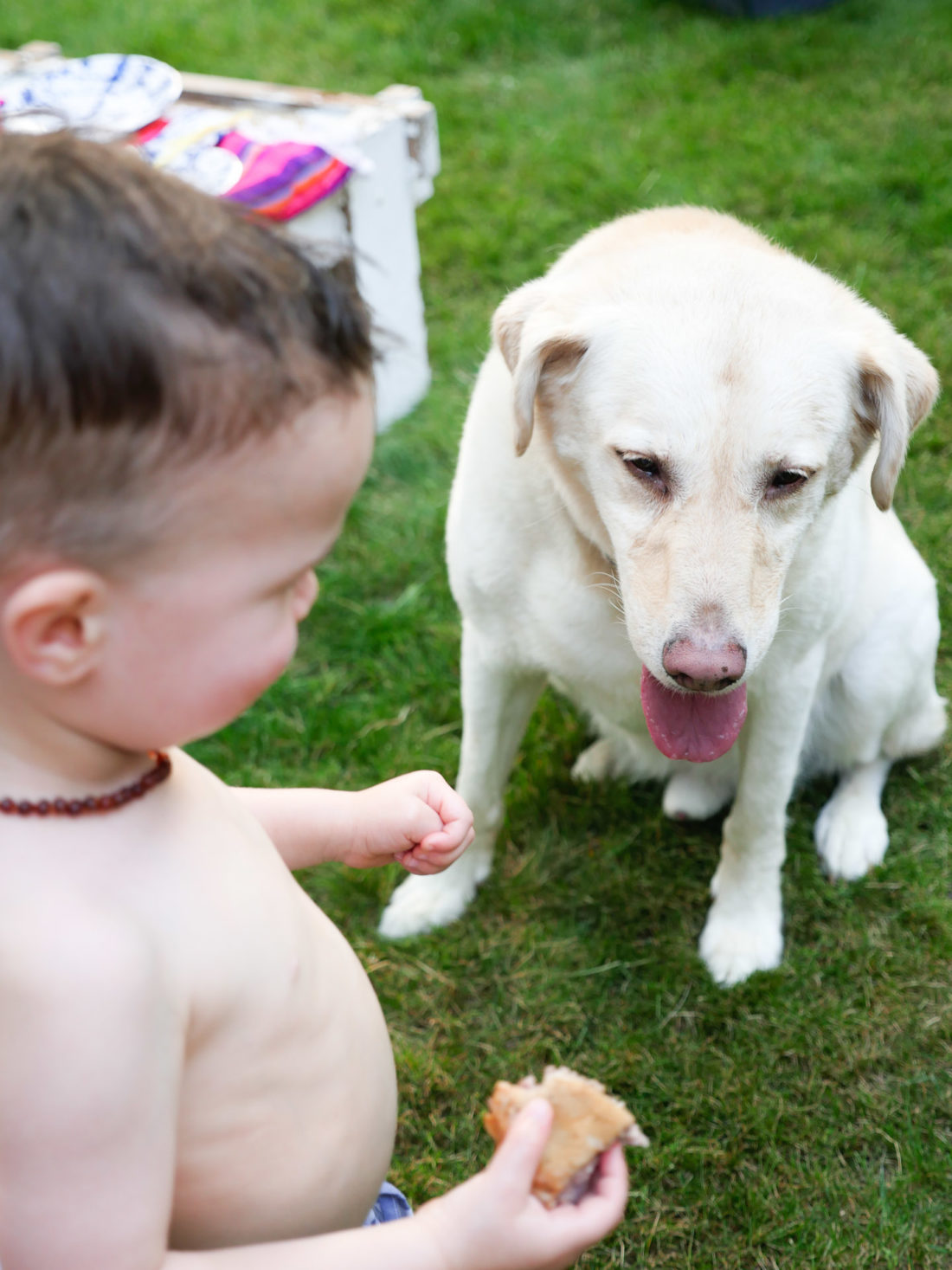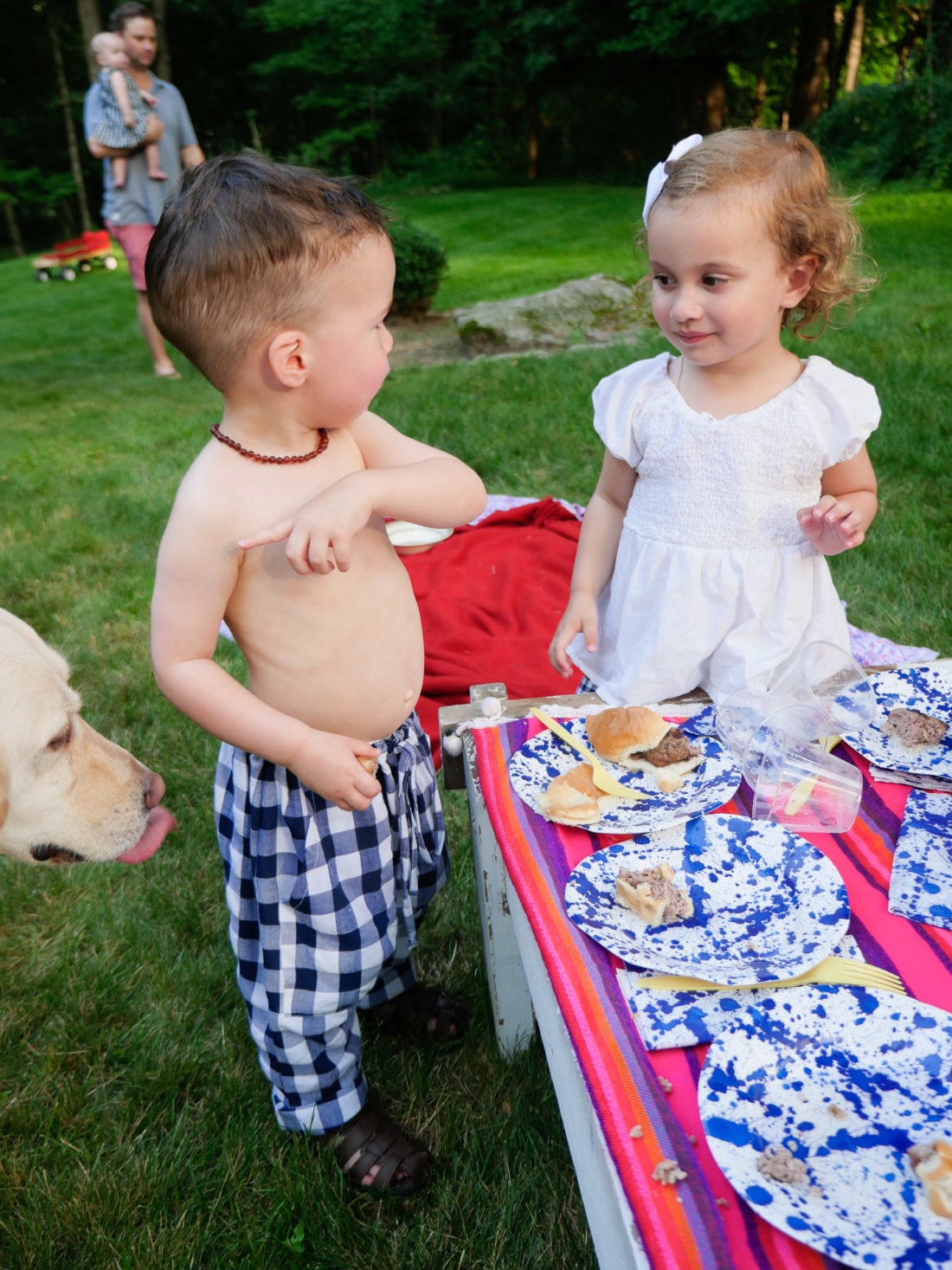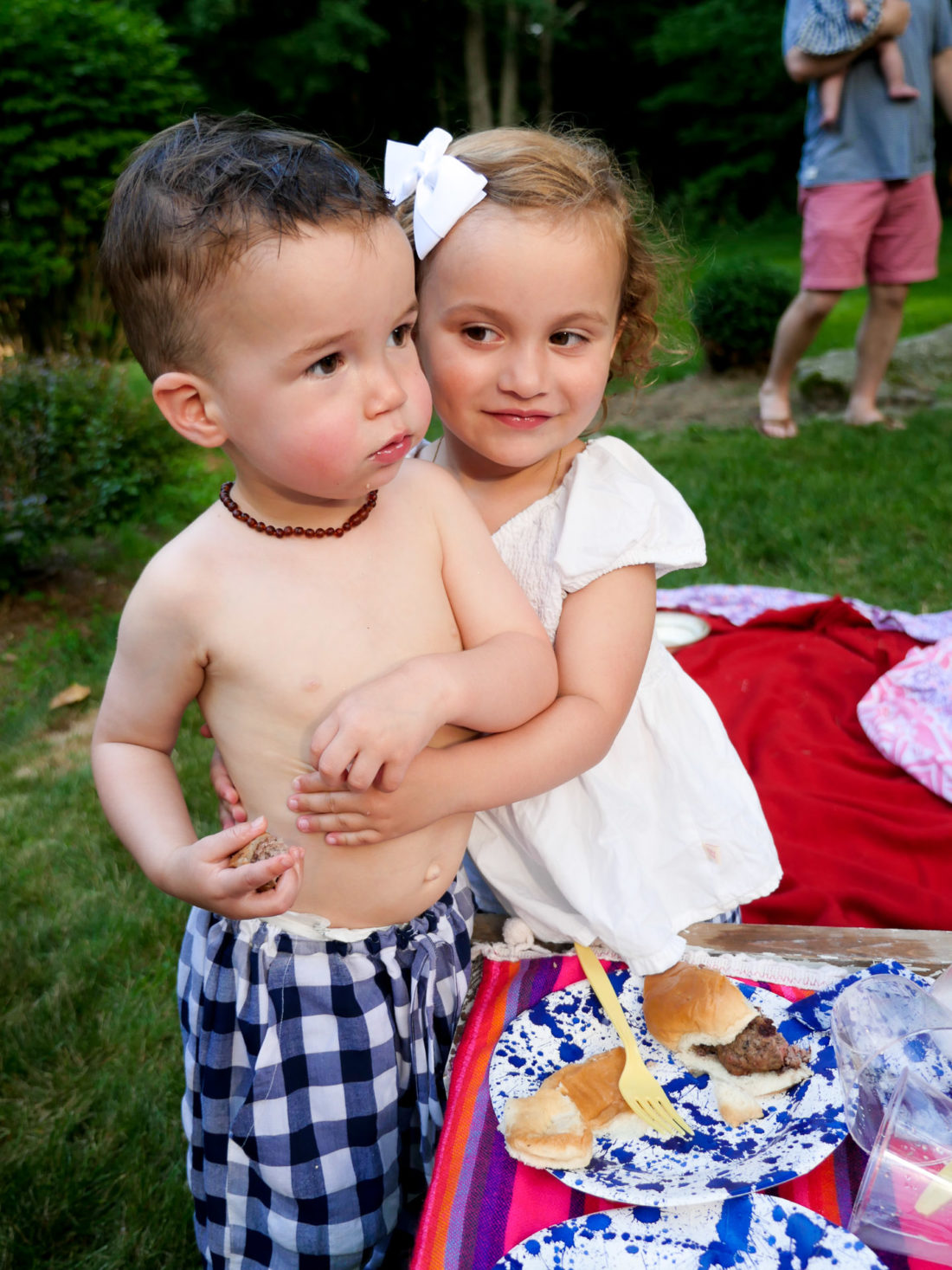 I hope you had an amazing time this year– let me know your favorite part of your Fourth of July in the comments below!