The following content may contain affiliate links. When you click and shop the links, we receive a commission.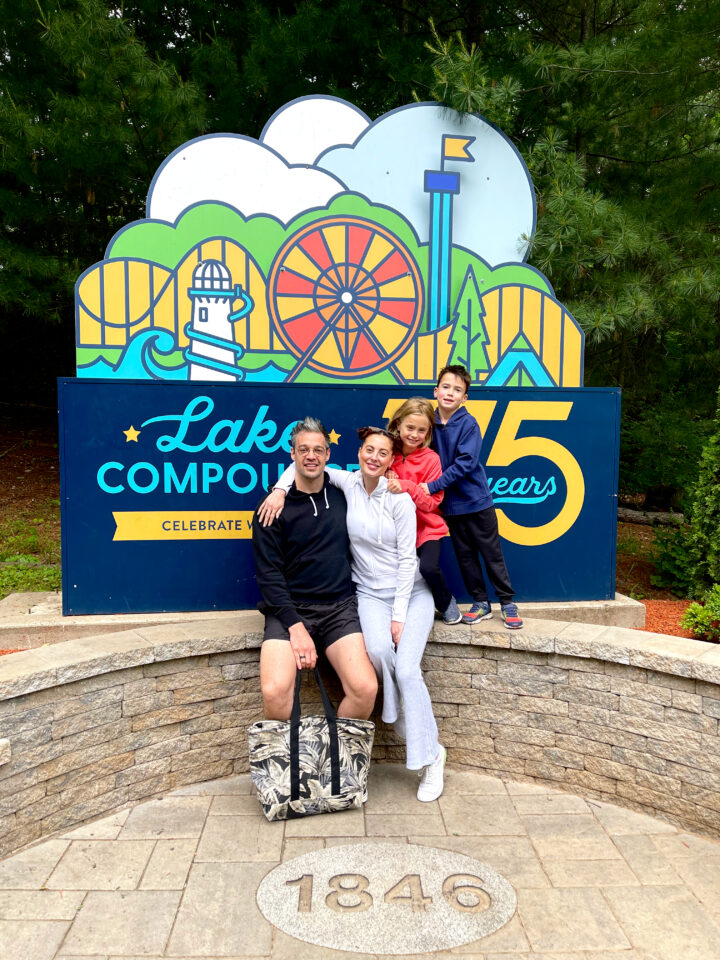 **Many thanks to Lake Compounce for sponsoring this post. As always, the thoughts and opinions expressed below are entirely my own.
Does your family ever get in a stress funk? And you find each other snapping for no reason, or just being grumpy, and not geling the way you're used to? I think it can happen to families all the time, and particularly during times of high stress, like the end of the school year, during transitional times…or for us, our recent move. Ian and I looked at each other one day a couple of weeks ago and said out loud "We need a family day". And one of our MOST favorite things to do as a Connecticut-based family is to visit Lake Compounce!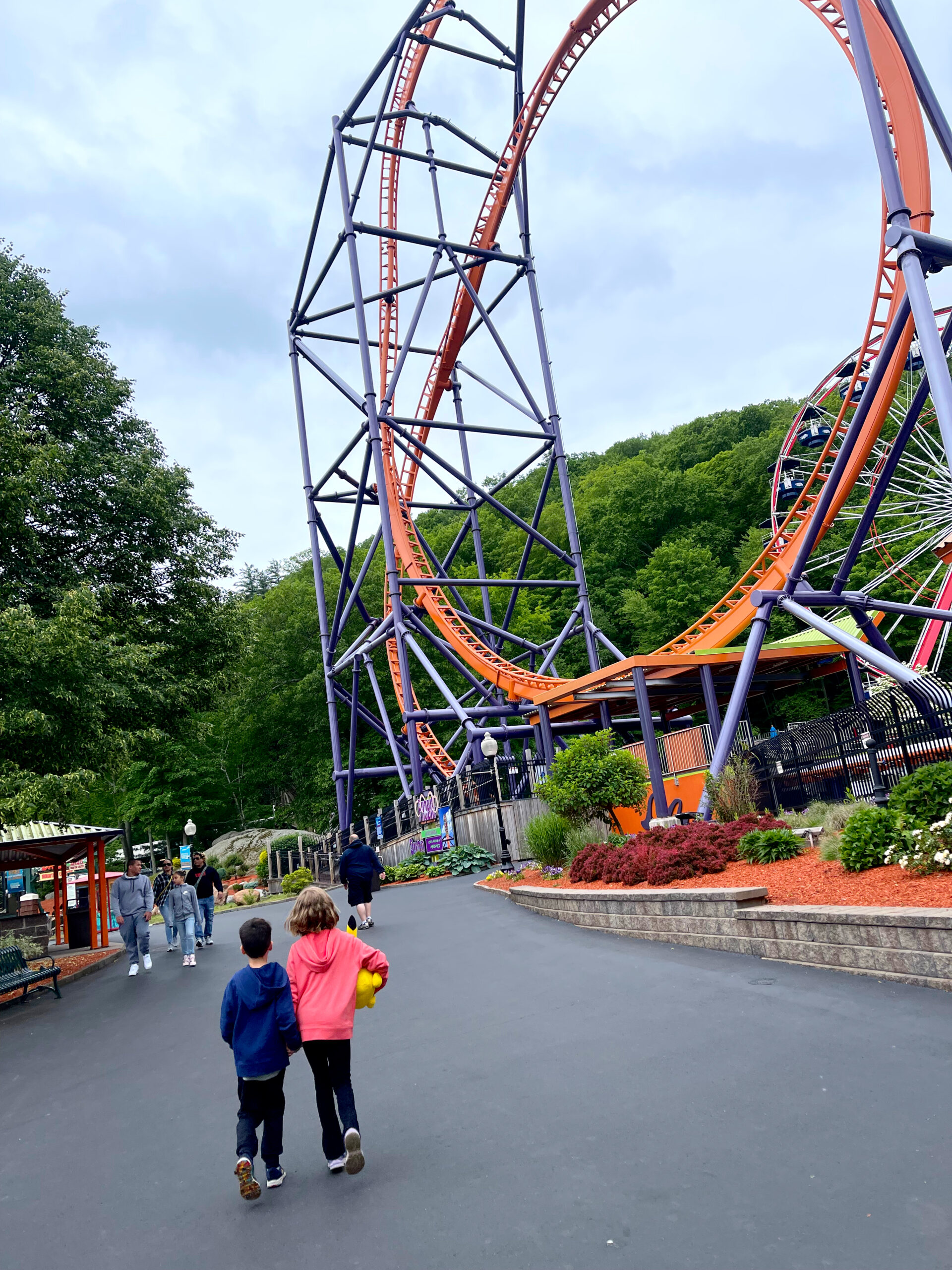 Lake Compounce is actually America's first amusement park and has celebrated over 175 years of family fun.  It's situated right on a beautiful lake and is home to rides, games, and also a super fun water park, which is the state's largest! Our family first visited Lake Compounce several years ago, and since then it's been one of our kids' favorite places. Because it's super fun, close by, and very manageable, it's equally fun for us parents to visit as well! The nearby Lake Compounce campground offers families an opportunity for an adventurous overnight getaway! We haven't camped yet but we will soon!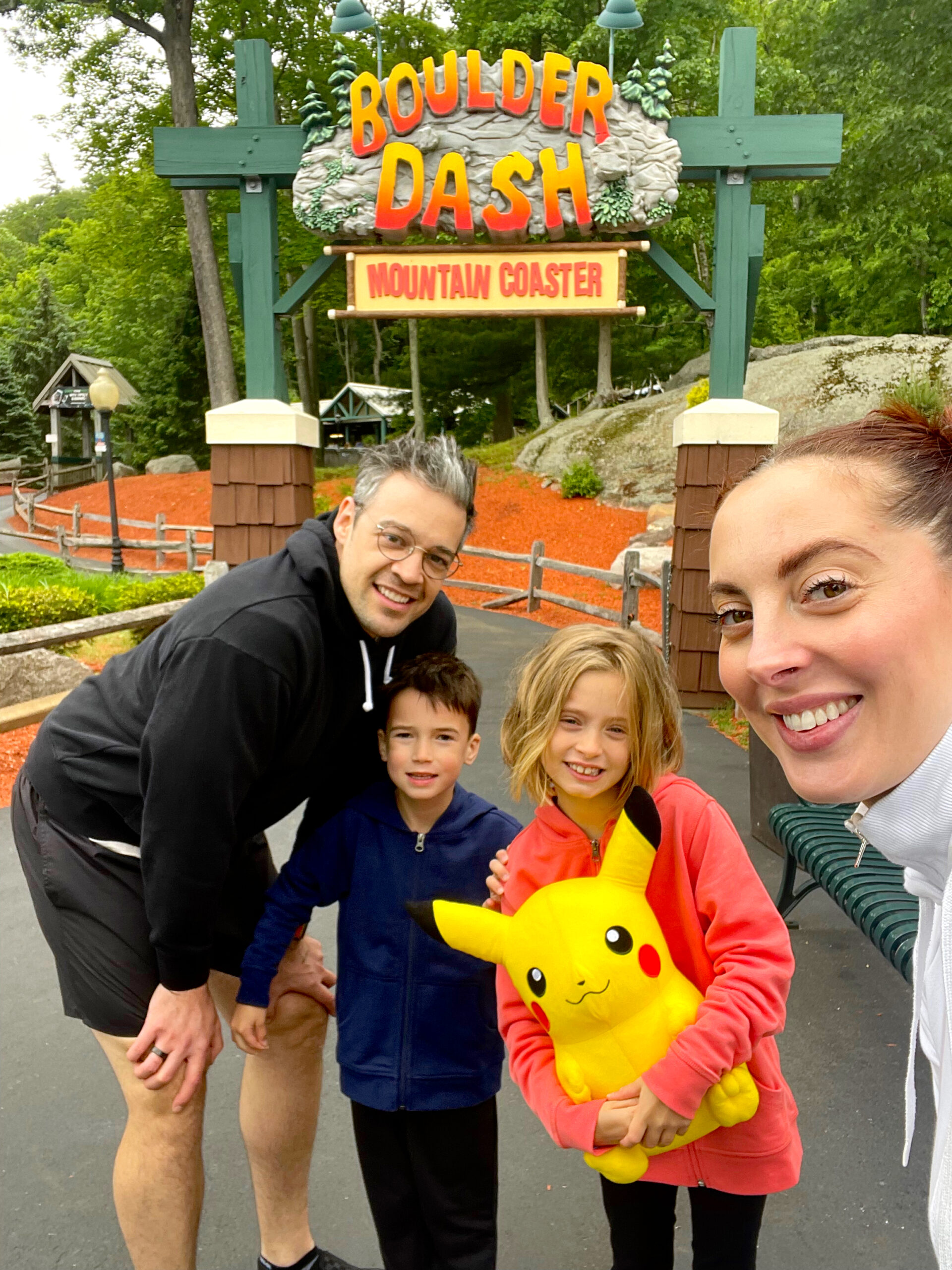 Every time we visit Lake Compounce, we make sure to hit up our favorites…but we discover new things, too! Our most favorite ride at the park is Boulder Dash, a famous wooden roller coaster that has the most unique ride that takes you through the woods and then alongside the edge of the lake itself! It's such a thrilling ride for kids and adults alike. There's also a kiddie coaster nearby that is perfect for the little kids that want the thrill of a less intense coaster (or who don't meet the height requirements). My kids love the carousels, and the swinging chairs ride, and another favorite of theirs is the vintage cars ride where they go for a little spin in the cutest automobiles. Ian and I usually go on together in our own car for a little romantic cruise. This last trip, the kids tried a new scrambler-type ride for the first time with me, and it was so fun to experience that together!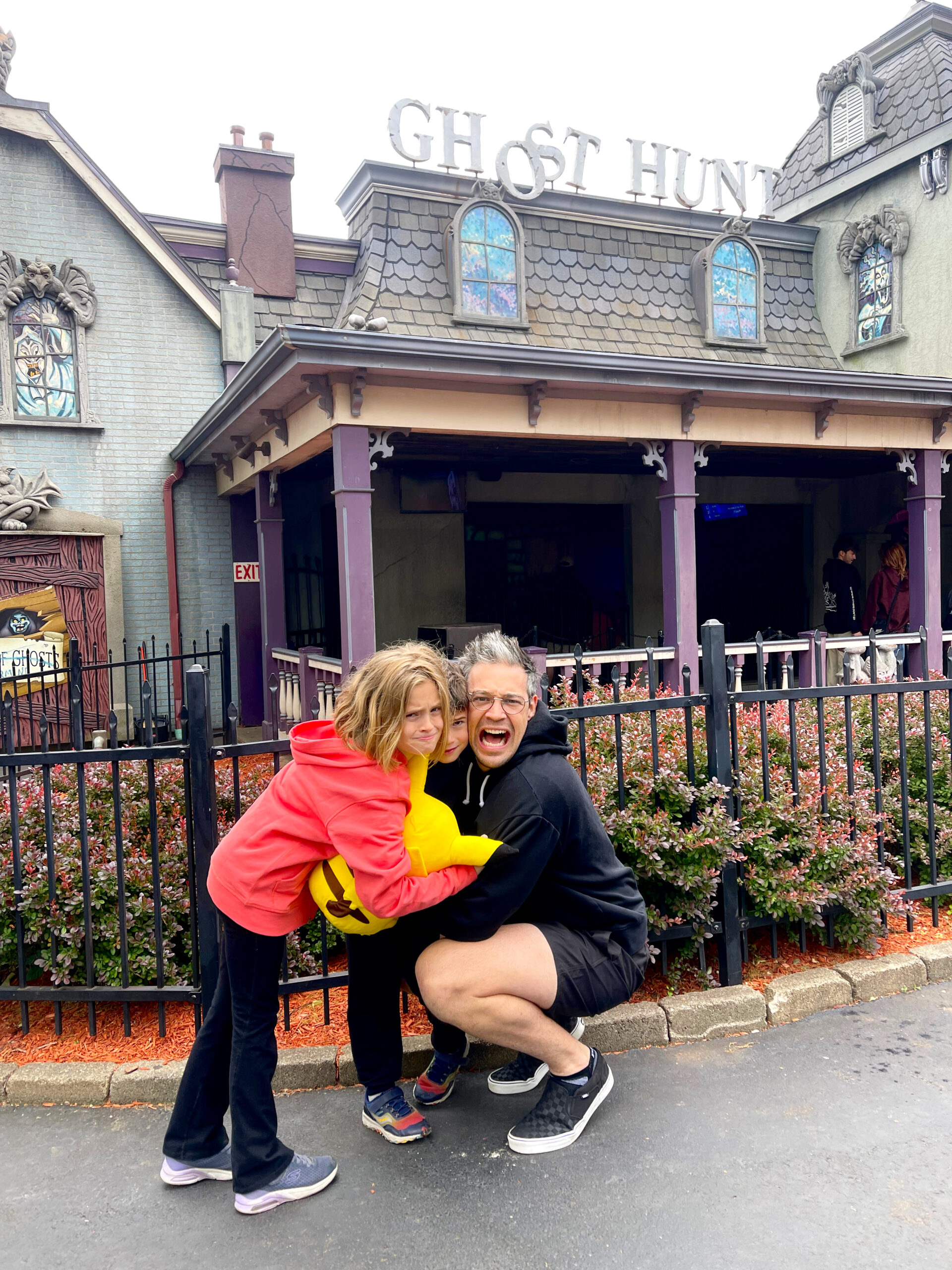 We also all love playing the games! My favorite is the one where you shoot the stream of water at the targets, and the kids love the ring toss. Sometimes we'll go crazy and try the basketball one! Ha! Stopping for lunch at Lake Compounce is also such a treat. If you know me, you know that I LOVE a good Chicken Finger, and Lake Compounce has the best. Ditto the hot dogs! They also have a restaurant that serves alcohol if you want to have a couple of cocktails and sit outside relaxing, overlooking the lake, while your kids play in the water park.
And speaking of the water park! There is nothing my kids love more than the water park (Crocodile Cove) at Lake Compounce! There are so many great slides and pools, and something for every age group. The newest attraction, Storm Surge, is revamped with an all-new light and sound experience.
My favorite part of the water park area is that they have luxury cabanas you can rent for the day! They come with gift bags, lockers, shade, water, and a place where you can rest and recharge during the day. It's totally worth it. Most of them overlook the beautiful lake as well. I think Marlowe wants to rent one for her birthday party this year! With the park only slightly over an hour from our house, it's the perfect distance to be convenient, yet feel like a getaway.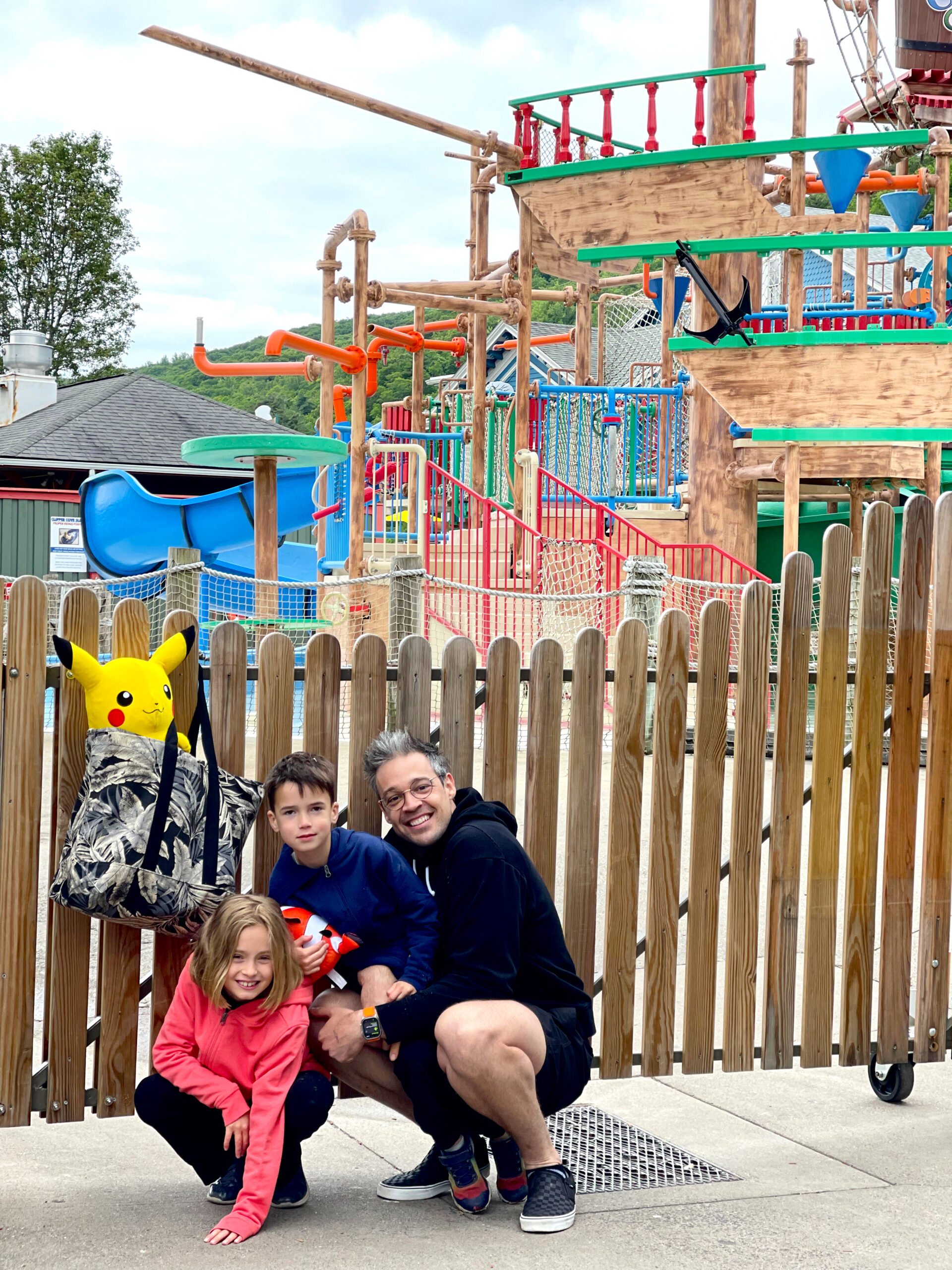 If you're local like we are, I highly recommend checking out the Lake Compounce Platinum Pass: You get unlimited admission, including seasonal events, plus the following perks:
2023 Souvenir cup, plus free soda

Free preferred parking

8 Discounted, Bring-a-friend days

Exclusive early admission to Lake Compounce on select days

20% off retail, food, and beverage

20% off at Lake Compounce Campground and Cartoon Network Hotel

30% off cabanas and Island loungers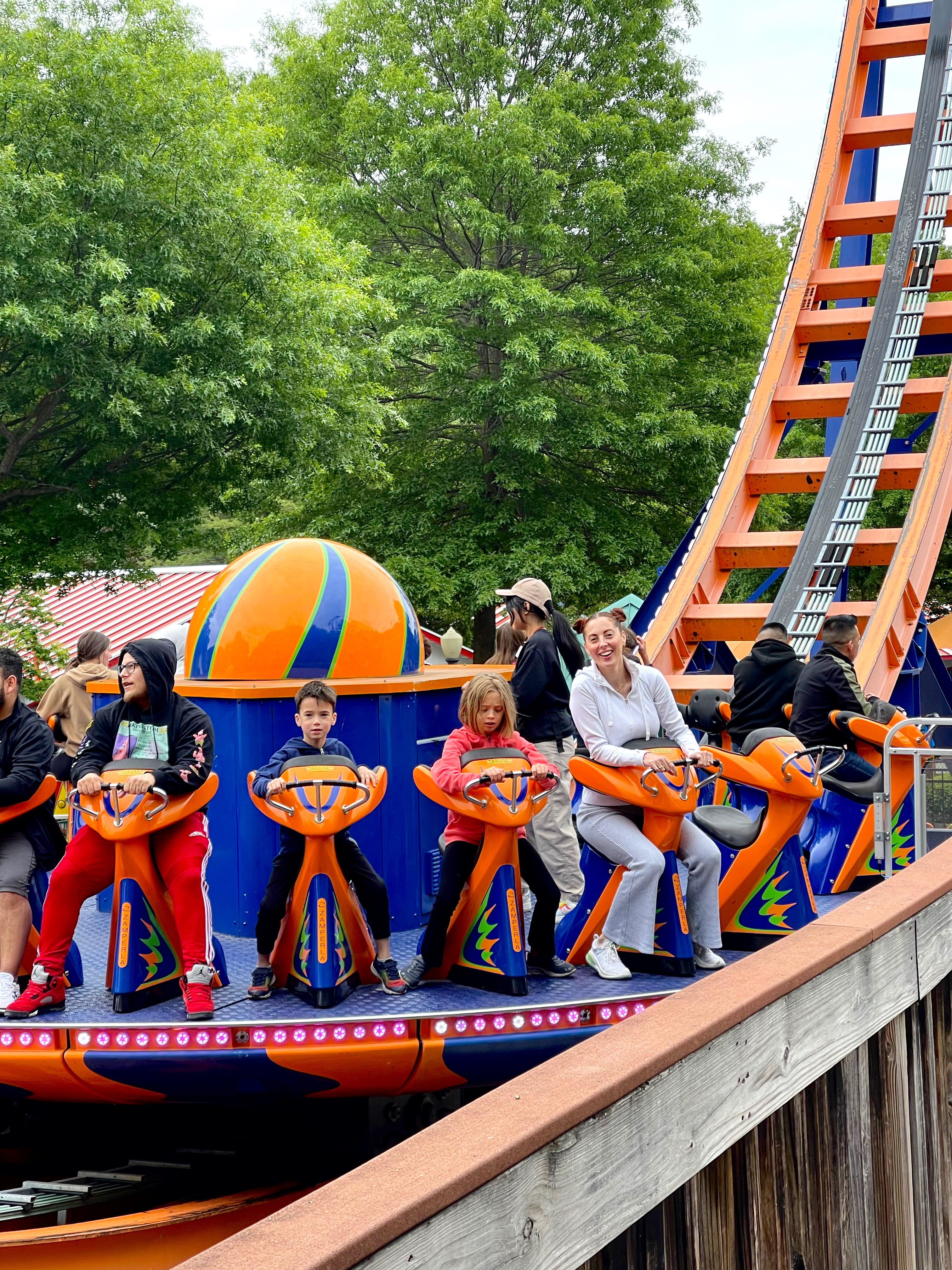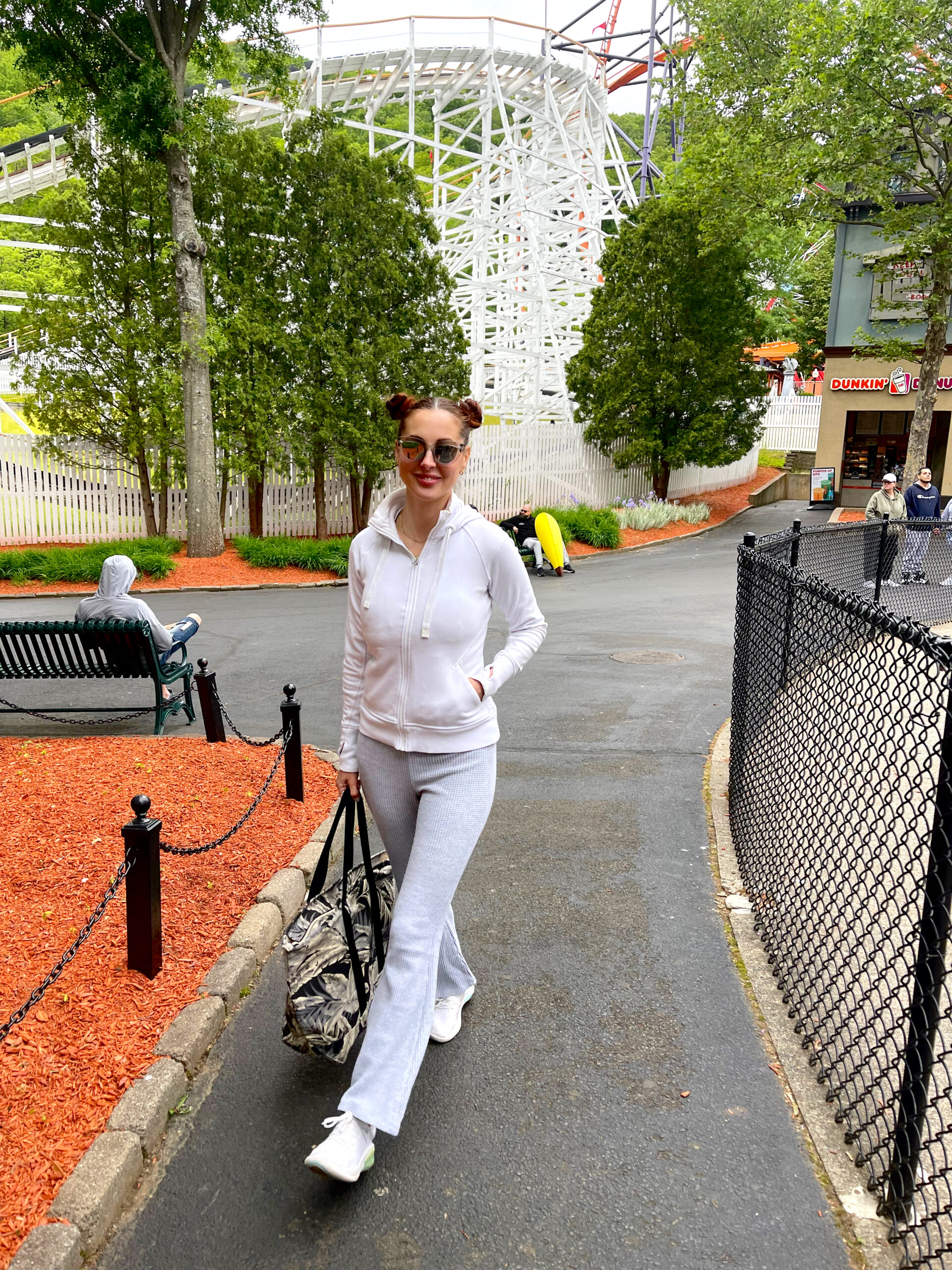 Plus, Lake Compounce is doing something really special this year! Every Saturday during the season there will be an awesome FREE concert for all park ticket holders!
Artists like Cee-Lo Green, Canaan Smith, and All-4-One are coming through to entertain right on the lake. Ian and I want to come back with the kids for one of the concerts for sure!
I always love to share little adventures that our family really enjoyed, and Lake Compounce is such a gem. Have you been yet?! I'd love to also hear about your experience camping there since we're planning on trying it!