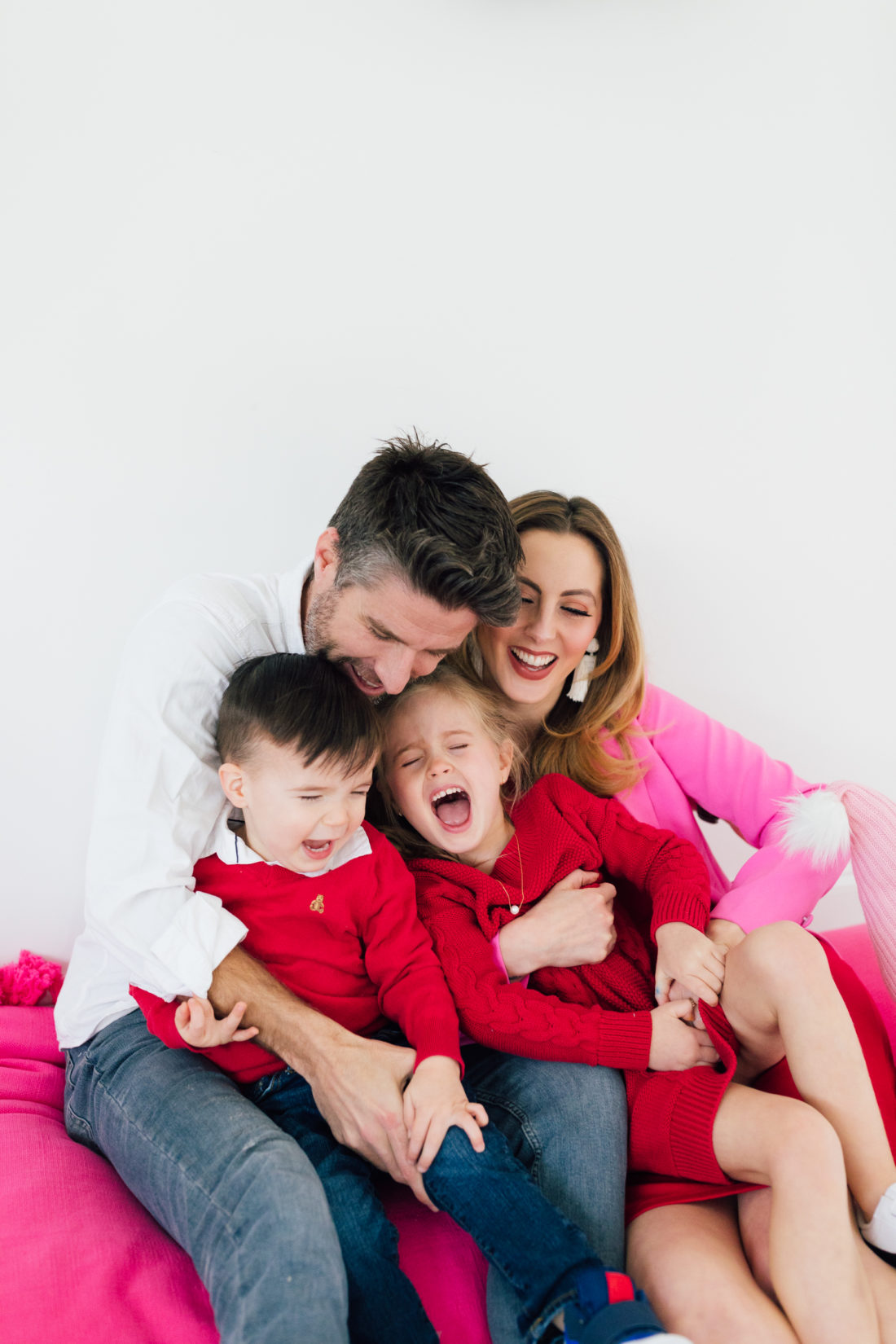 Happy Valentine's Day, lovers! If you've followed my blog for a while, you know that we do a Valentine's Day holiday card instead of a Christmas one.  Even though Christmas is my favorite holiday of all time– and I LOVE getting other families' Christmas cards in the mail– that time of year is beyond hectic for our family and it's impossible for me to find the time to organize a holiday card!   I actually grew up with my parents doing the exact same thing, and I found that people really loved getting a nice valentine in the mail after all the Christmas cards had come and gone.  It became a tradition that I followed with my own family! Also, I love pink so much– and with a Valentine I can go all out with my pink! LOL.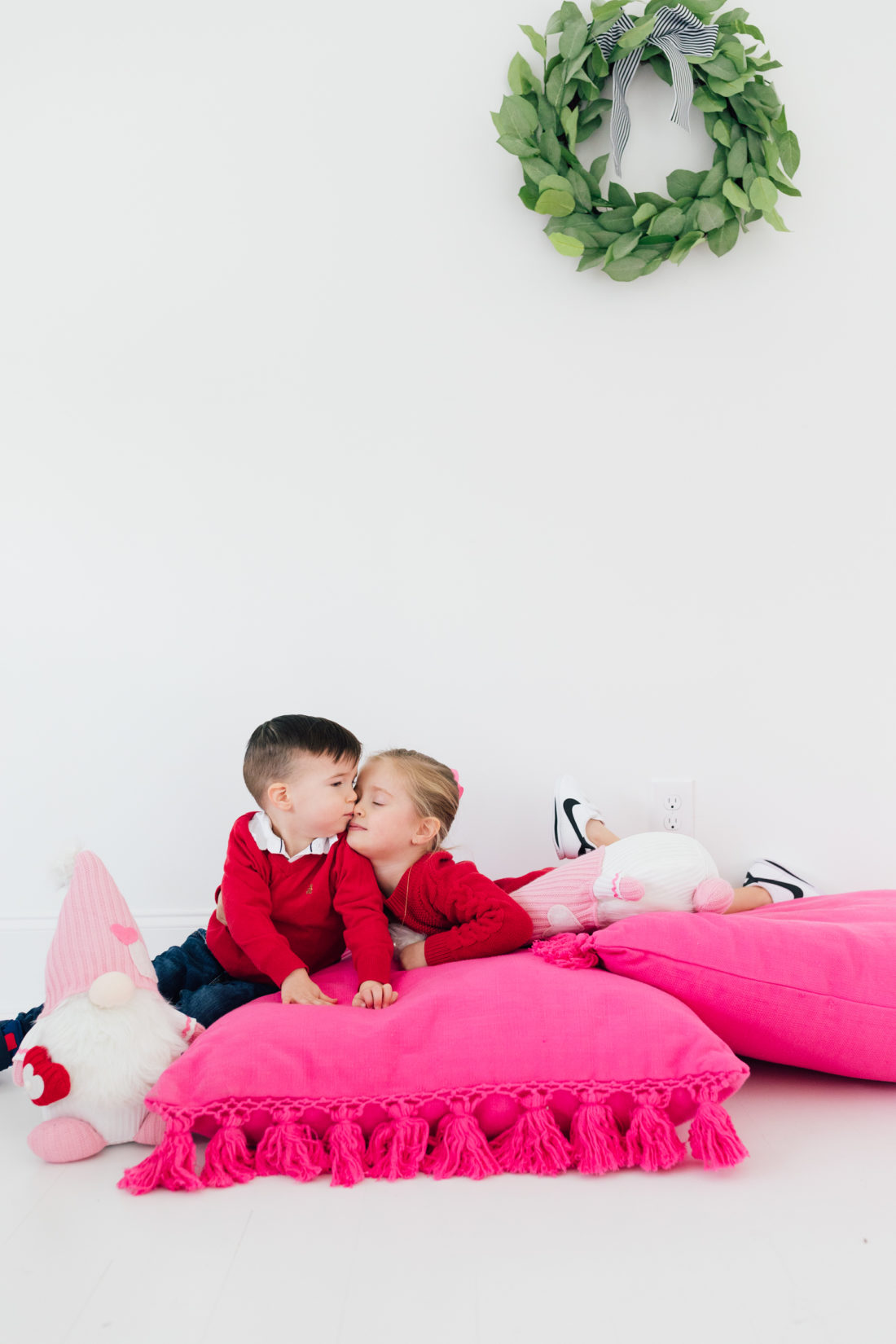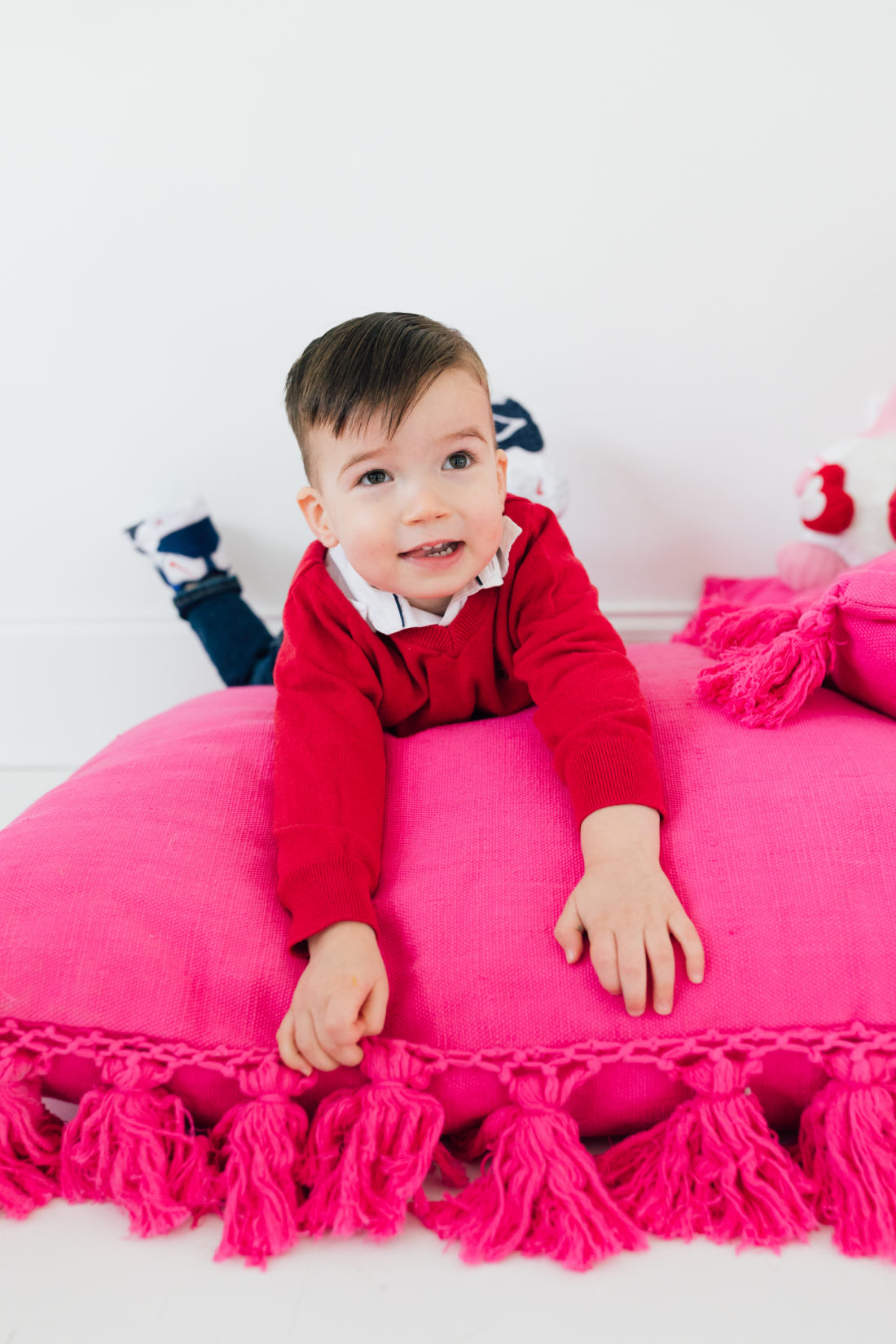 This year, I went with a cute red, white, and pink theme– with some comfy pillows and adorable stuff love gnomes.  I added a green wreath to offset the red and pink, and I love how the color story turned out! The only bummer about Valentine's Day holiday cards is that the weather is usually too horrible to shoot any photos outside.  Maybe once the kids are a bit older and aren't changing so much month to month we can take our pics later in the year and get some sweet outdoor lifestyle shots! The kids were so goofy as usual, and Julia captured their personalities so well.  We also were able to send friends and family details of our new home in the holiday card this year! That was extra exciting.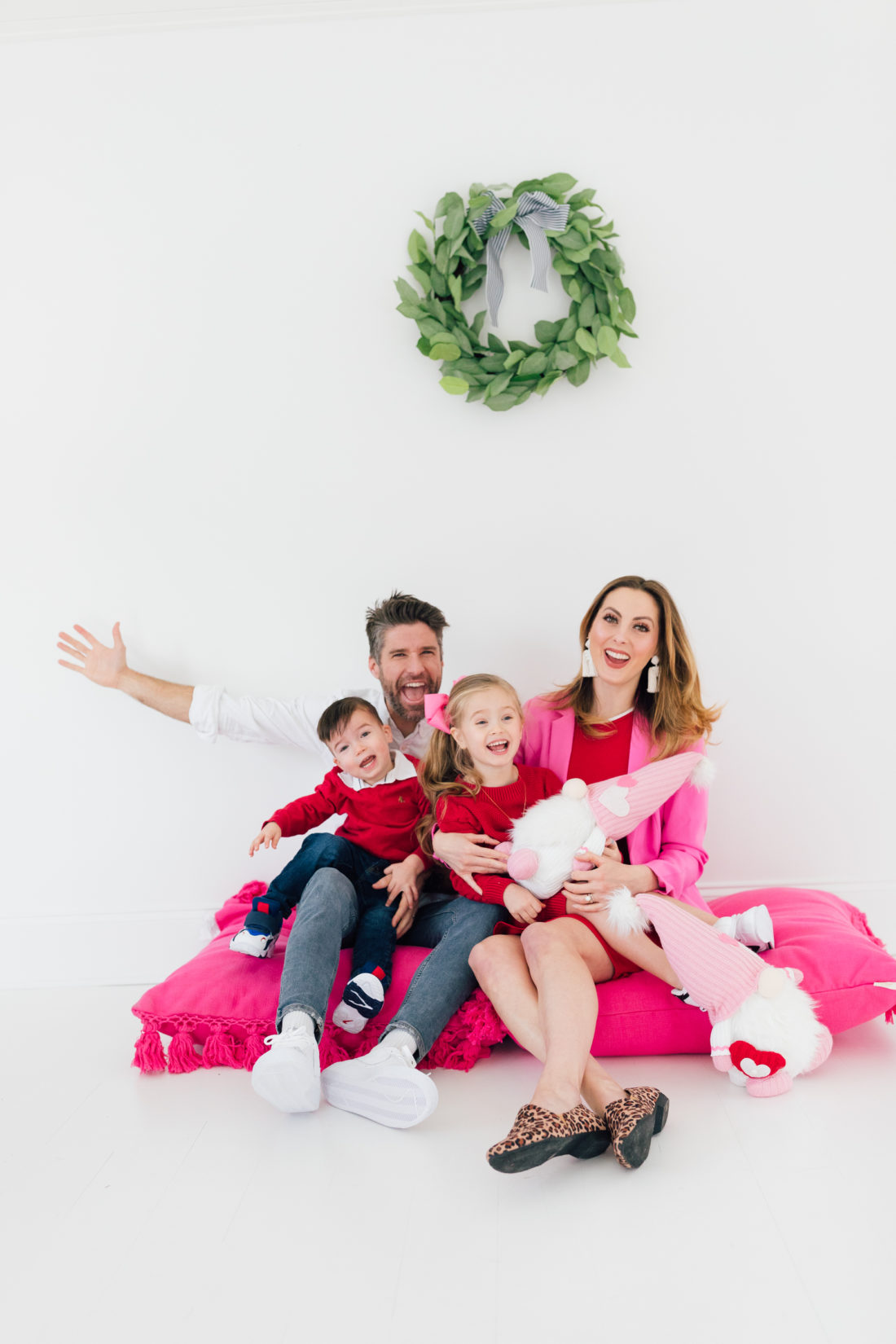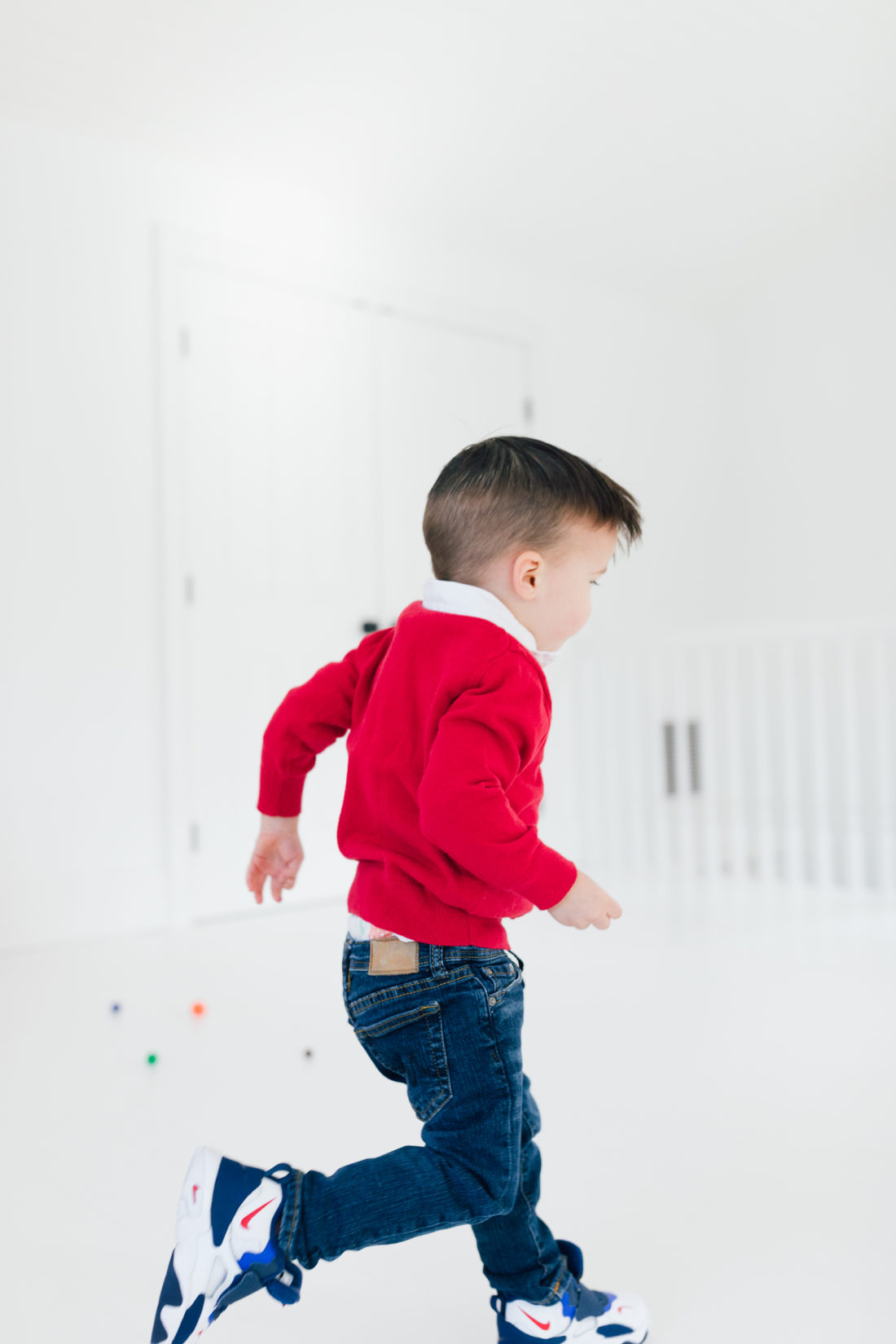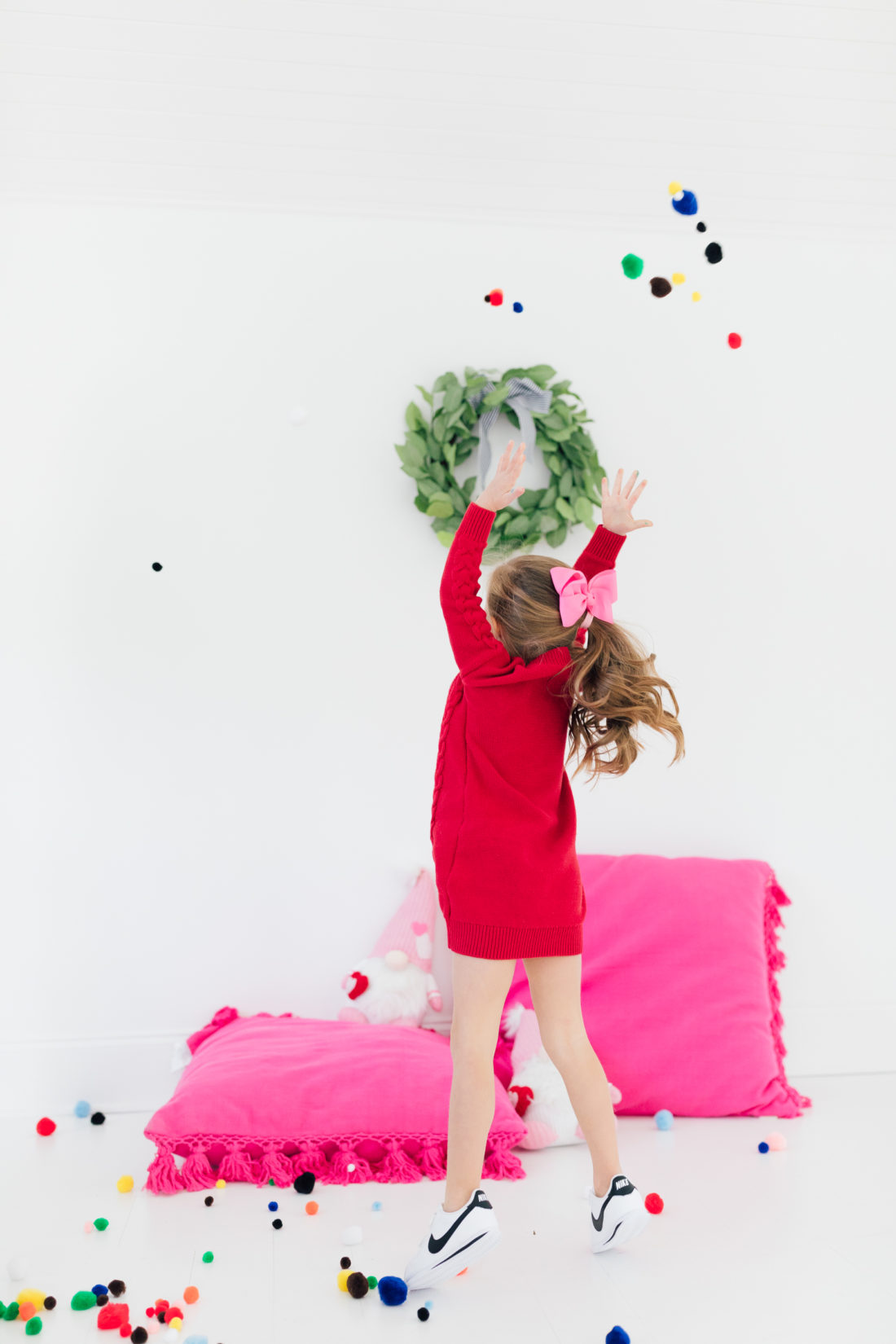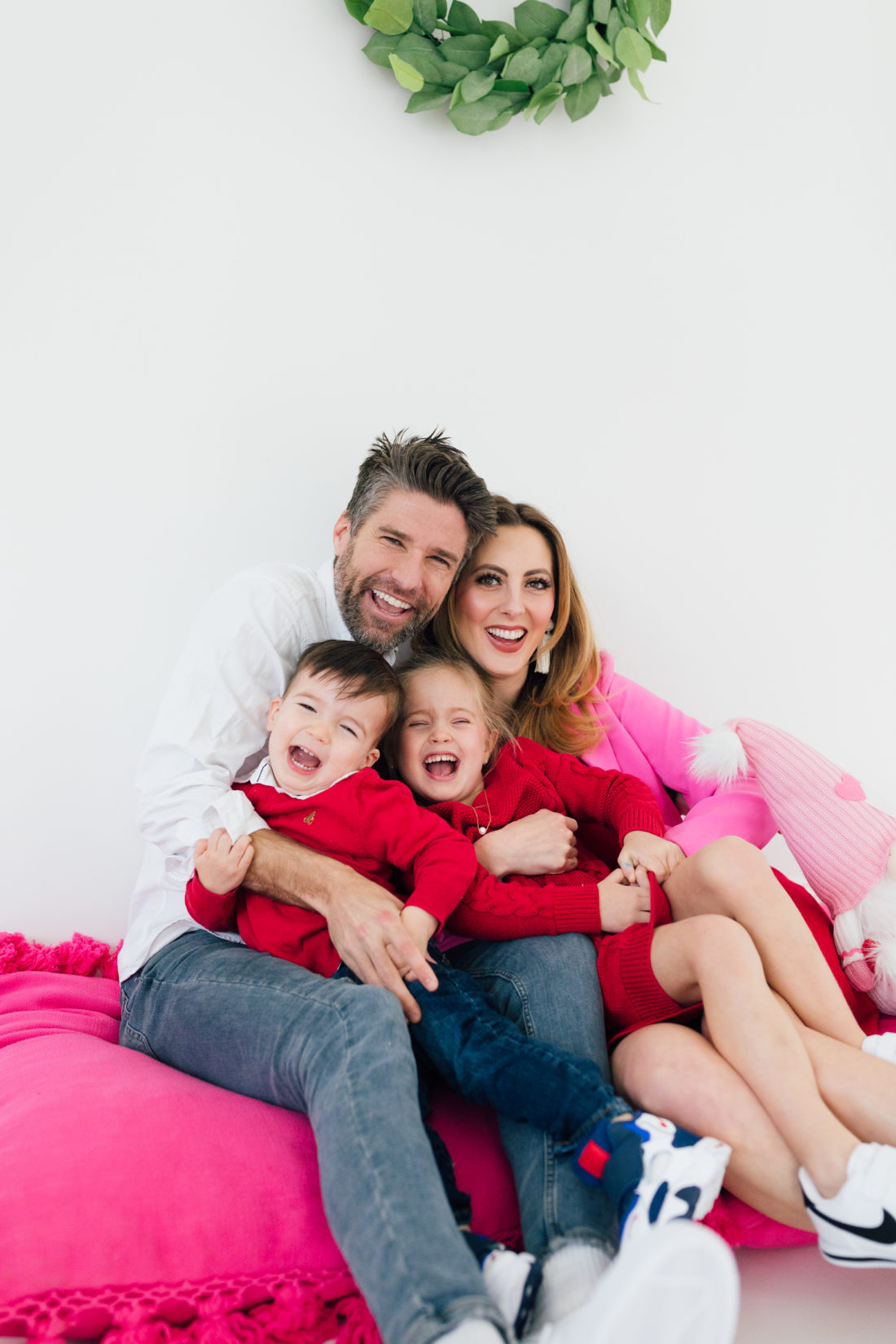 I hope you have the best Valentine's Day, and that you spend it doing something that you LOVE. Even if it's with your fellow Galentines. Just remember that a great day with somebody you really care about is better than a Valentine's Day with somebody you choose just because it's a holiday. Keep that crown on straight, girlfriend! Sending all my love!
Xoxoxo
EAM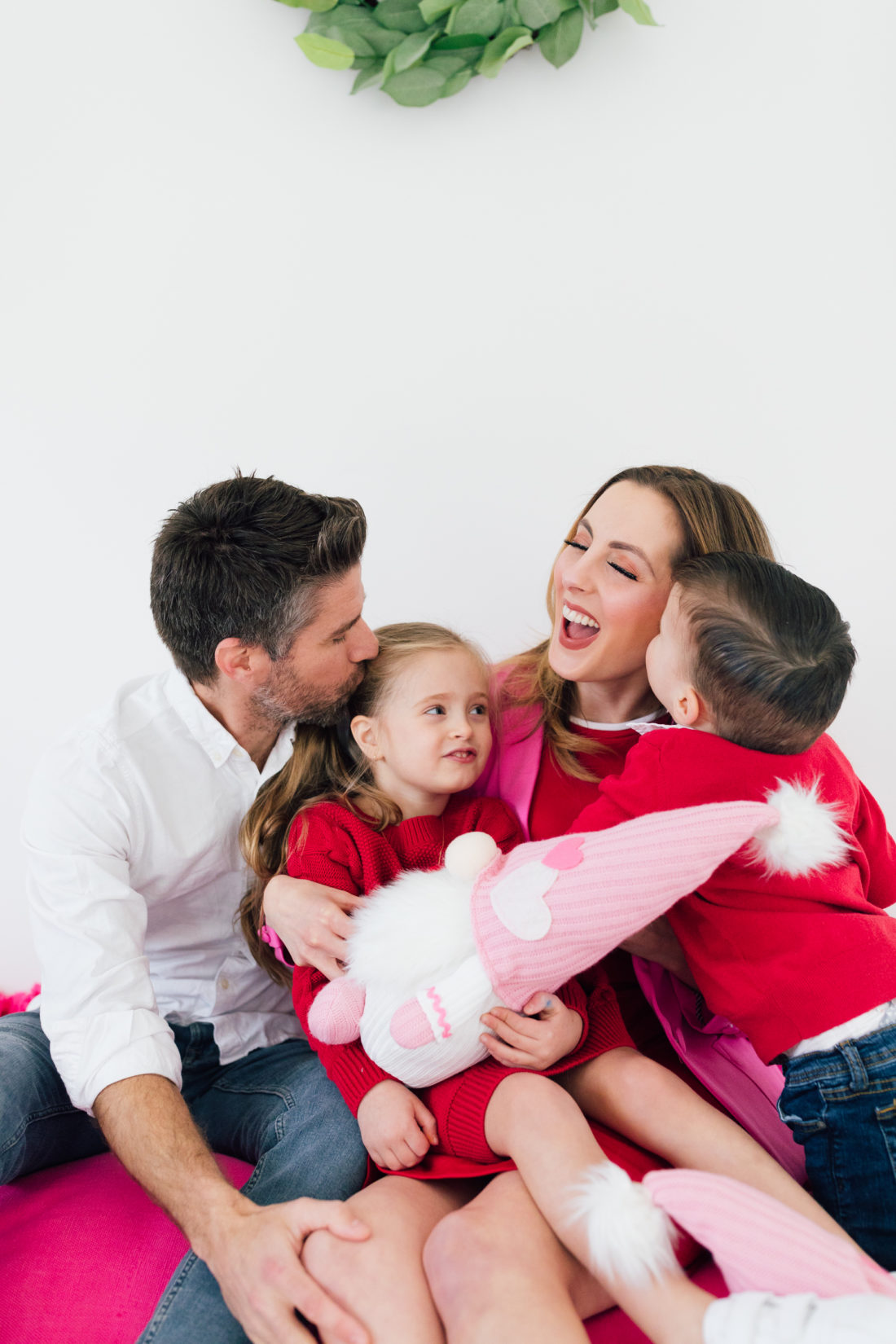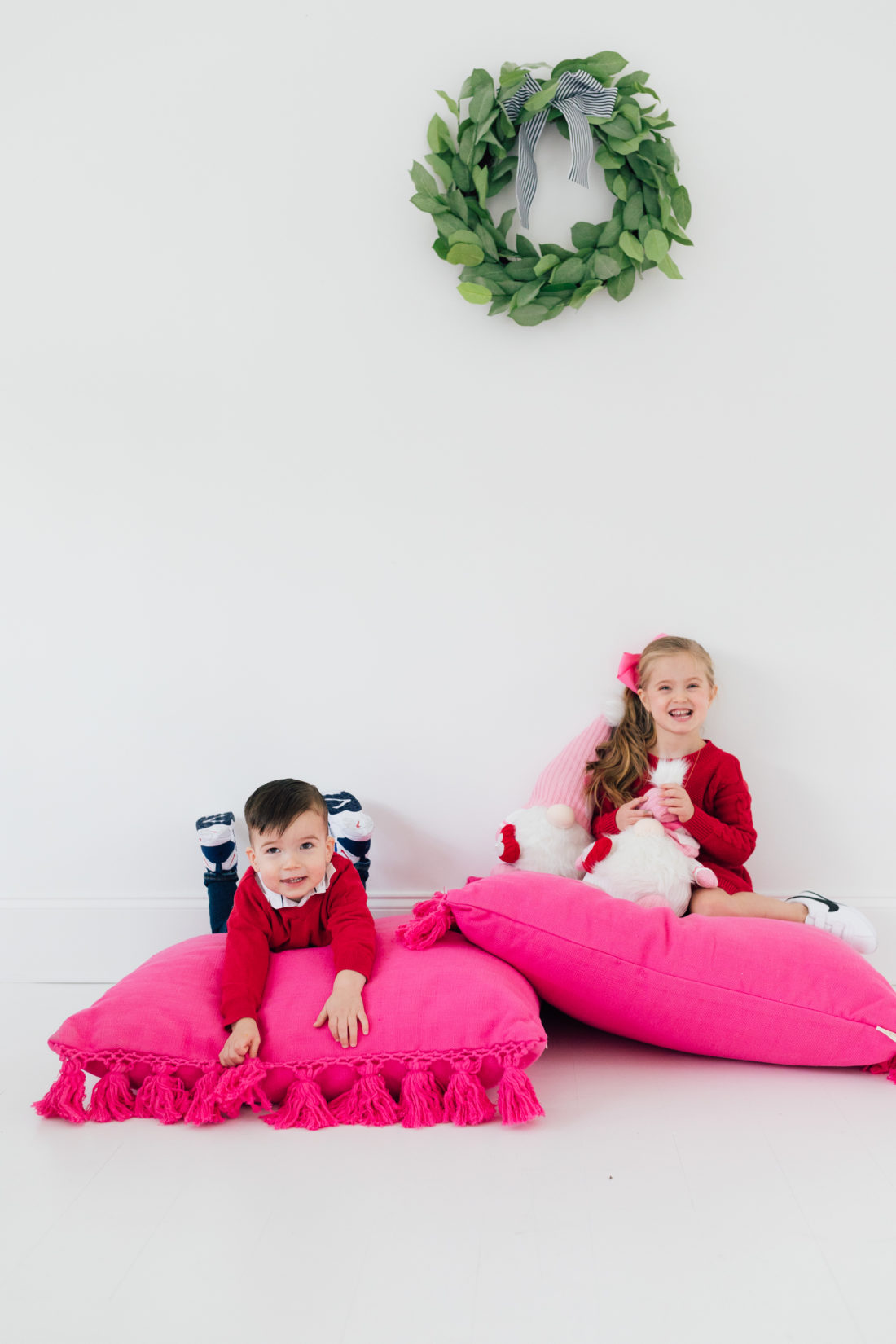 Shop The Post…

                
                


                    
                    
                


            
Photographs by Julia Dags.