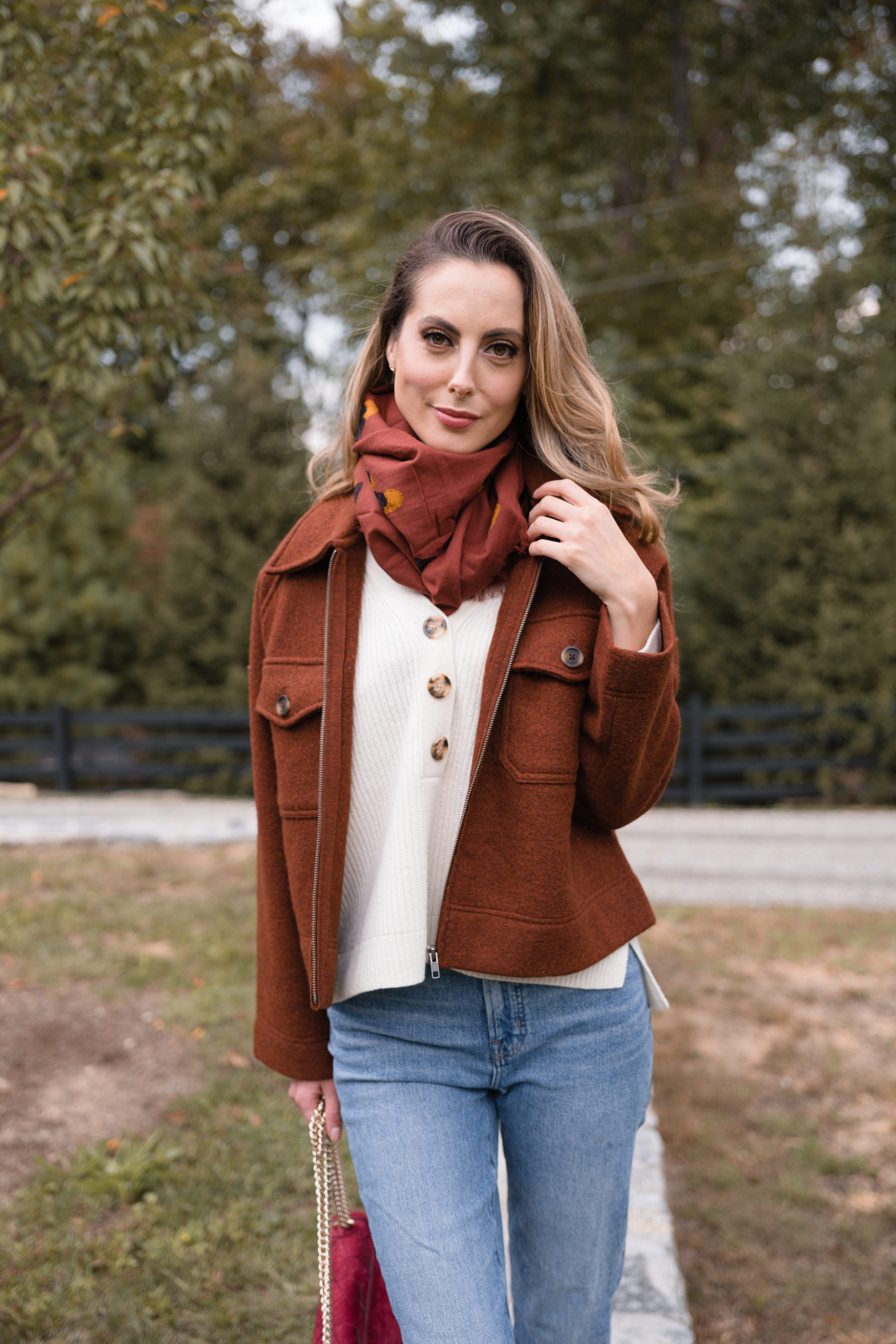 This blog post was originally published on November 19th, 2018. 
Whooooo, has the past six months taught me anything about complicated relationships! LOL. (I mean if we can't laugh about it, what can we do?) I had actually forgotten about this blog post entirely until a reader brought it to my attention, and I'll say that it couldn't be a better time to update it!
I still stand by every word, and I think now more than ever is a time to set really good boundaries in our lives. The pandemic has made so many dynamics feel out of control in a lot of ways, and I know at least for me that it has contributed to a lot of relationship anxiety! I'm sure others can relate in some capacity.
Please let me know your thoughts in the comments below!
Let's get real and raw for a minute.  Thanksgiving is this week, Christmas is in a few weeks, and the truth of the matter is that the Holiday Season can be a really complicated time for a lot of people.  But that's not the side of the story we ever hear about.  I adore the holidays just as much as the next person, but all around us, the rhetoric is all about happy families, perfect relationships, love, gratitude for friends and family, and just an overall feeling of cheer– with a focus on family and loved ones.  But for some people, relationships with family and loved ones can be more complicated than the cheerfulness of the holiday season would like you to believe.  In fact, I'd venture to say that most people have at least one complicated relationship that is tugging at their heartstrings during the holidays.
Today I just wanted to talk about that more shadowed side of the season, because I think that for any of us with these types of complicated relationships, this season of the year can leave us feeling "less than" in certain areas…and it shouldn't.  And feeling like we can't fully acknowledge the more complicated feelings can also make this time of the year THAT more draining.  And what those relationships are isn't the important part– you know the ones in your life that make you feel sad, anxious, worried, angry, or pained.  The important part is allowing yourself to identify that those relationships exist…and to allow yourself to feel and experience those complicated feelings fully.  I know for me, identifying specifically how I feel actually helps me release a bit from the negative charge of those feelings.  It's when I try to deny, to ignore, or to brush under the rug the way that I'm feeling that my anxiety and sadness can really flare-up.
So what works for me? Acceptance and Boundaries!
Over the years, I've realized that almost everyone I know has at least one complicated relationship in their life…and that the Holidays can trigger us all the same way.  Just talking about our experiences together really helps ground me in my own experience, and it's nice to know that we are all feeling similarly this time of year! Going to therapy also really helps me.  Therapy has helped me identify my triggers, to know what I need to feel safe emotionally, and how to establish boundaries for myself that help me create positive scenarios in my life.  And it's OK to set those boundaries!
I think since we see "perfect" families and relationships so much in the media this time of year, we think that we have to play by that book, and go by that script.  But that isn't real life–  and if the characters in your life aren't like the perfect ones in movies and on TV, then you don't have to do what they do either! For Kyle and I, honoring what we want to do as a family unit for the holidays, and leaning into the part of the season we love to experience with our kids the most really helps us enjoy our holiday time together to the fullest.  It took us a long time to figure out that we can totally do the holidays our way…and that it's ok to do that unapologetically.  At the end of the day, honoring what you need is self-love at its purest.
What emotional boundaries mean to you obviously differs from person to person.  But identifying what they are is so important! For some people, it's spending time with family during the holidays but choosing to stay in a separate hotel or house to get a bit of space.  Or it could be visiting family for the day only, or even choosing to forgo a holiday with extended family and taking off with immediate family only.  My point is, do what feels good to you.  If you're stressed and anxious, everyone else will be around you.  And that includes children! Our kids need to see us at our best, and in environments that make us thrive.  If they watch us create that for ourselves, they'll learn how to do it too.  I haven't figured any of this out perfectly (I wish), but I am finally fully committed to caring for myself first during the holidays, and setting an example of self-love for my kids.  And that is something I'm really proud of.
I would love to know how you all navigate complicated relationships around the holidays, and if you have had a journey towards figuring out your own boundaries. Please share in the comments below, if you feel comfortable!
Shop the post…

Photographs by Julia Dags | Happily Eva After, Inc. © 2020 All Rights Reserved