The following content may contain affiliate links. When you click and shop the links, we receive a commission.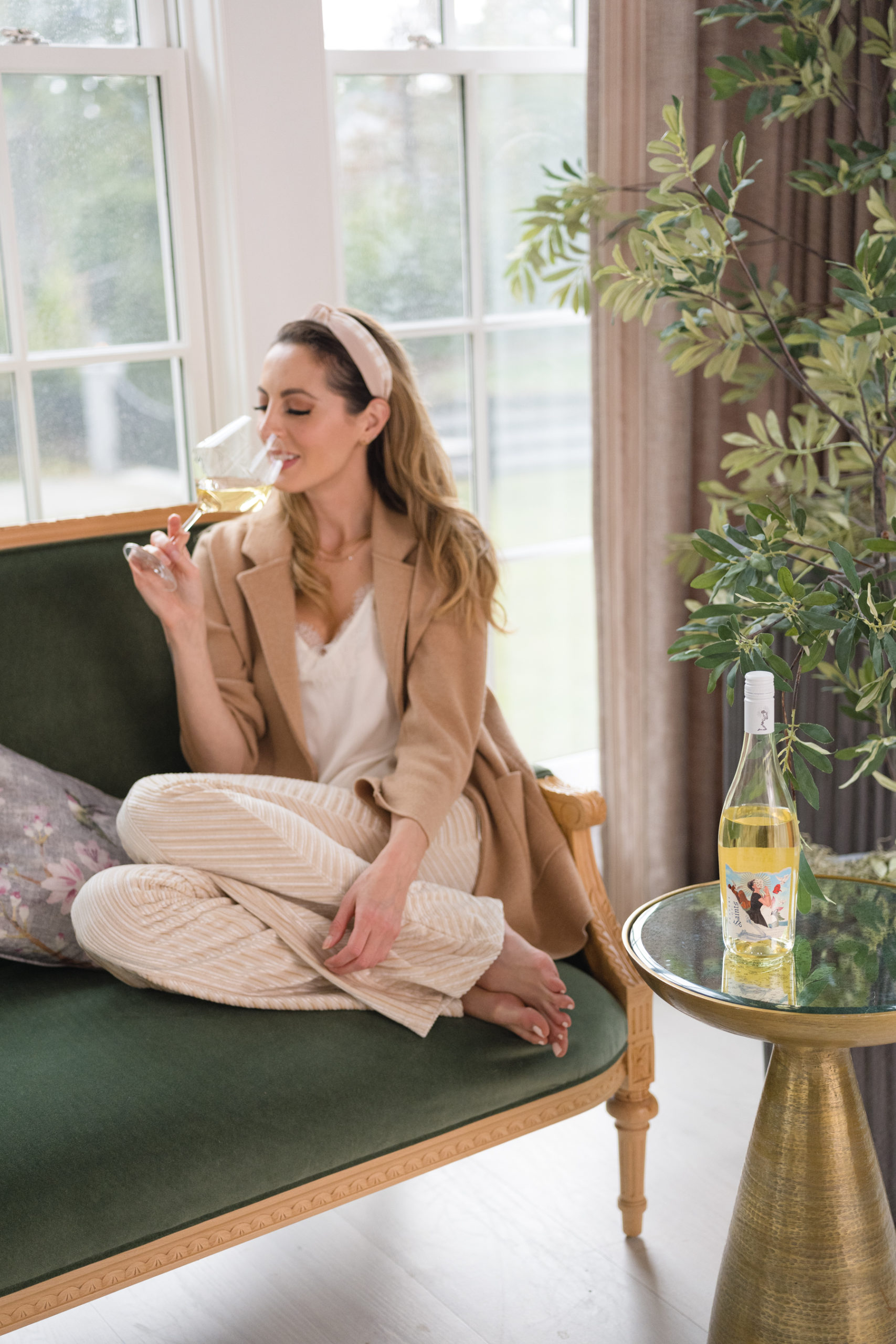 **Many thanks to ēlicit Wine Project for sponsoring this post! As always, the thoughts and opinions expressed below are entirely my own.
We've all heard of Meal Planning…but have you heard of Wine Planning? Allow me to blow your mind! LOL. I'll back it up a minute and share how I even got here…to this place where I am truly relishing in the simple joys in life AND the fact that we can now get most of those simple joys delivered directly to our doors.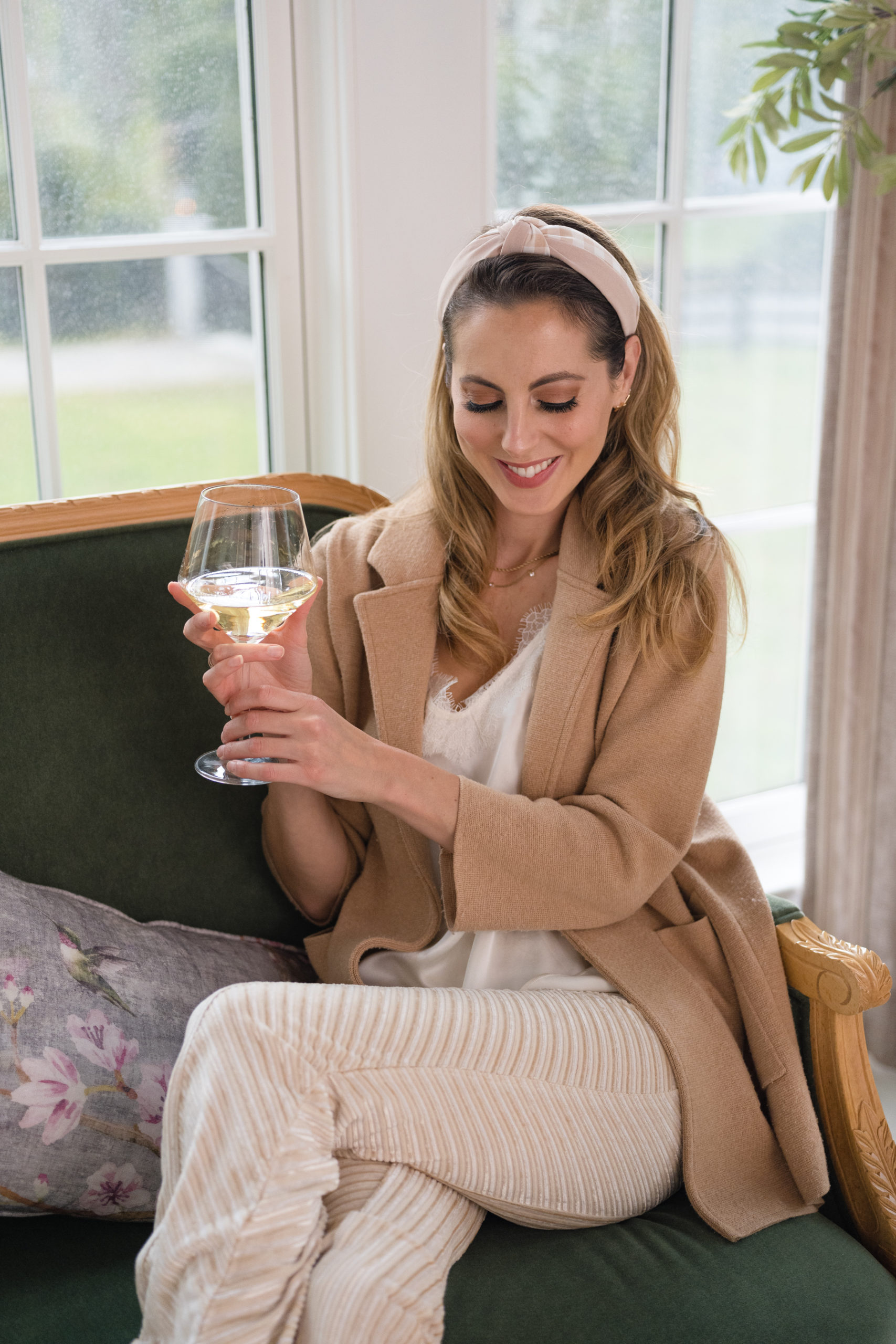 In case you haven't heard, we're in the middle of a national (and global) pandemic. All of us have been spending more time at home than ever before…and waaaay less time out and about doing the things we used to love and cherish. It's enough to make any of us climb the walls, and yes especially if we also have kids to take care of and/or careers to keep on track. I wrote an entire blog post about the silver linings of quarantine, but one major thing it's taught me is that it is most certainly in all of our hands to make our time at home more enjoyable and to FEEL fun each and every day—even if the world is crazy outside our four walls! One way that I've put the fun and excitement back into my routine is with weekly Wine Planning with ēlicit Wine Project!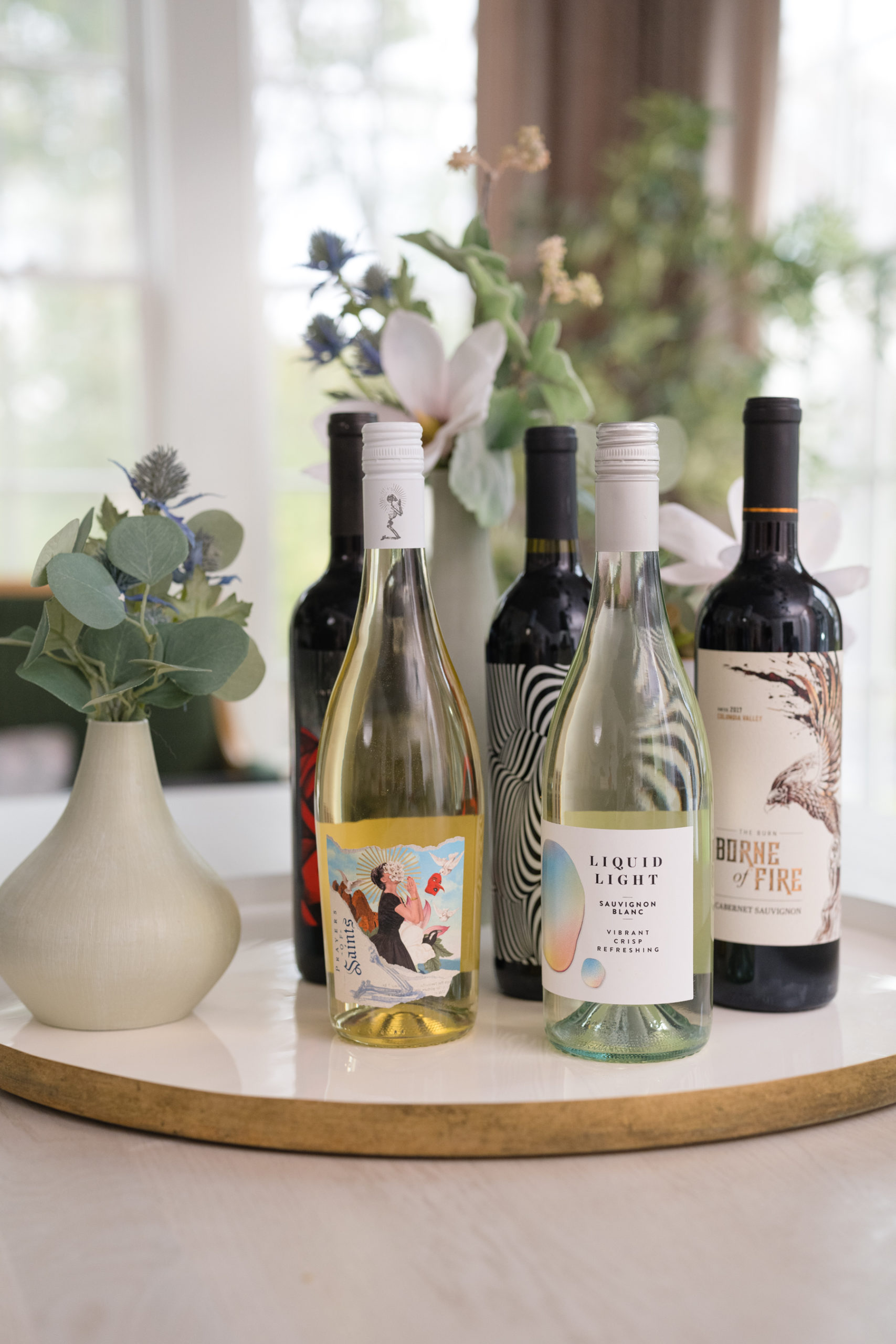 Wine planning is when you not only plan your meals in advance (and don't worry I have you covered on that below), but you plan your wine pairings too! The key is to plan wines that go perfectly with what you're eating to really enrich your dining and drinking experience in a way that feels simply luxurious…even at home. And wine planning is best when you have delicious and adventurous wines to go with it! I've been LOVING the ēlicit Wine Project because I think it perfectly encapsulates how people want to enjoy wine today: easily and interestingly, with thoughtful construction, excellent taste, good value…and delivered straight to YOU. Modern times deserve a modern take on wine!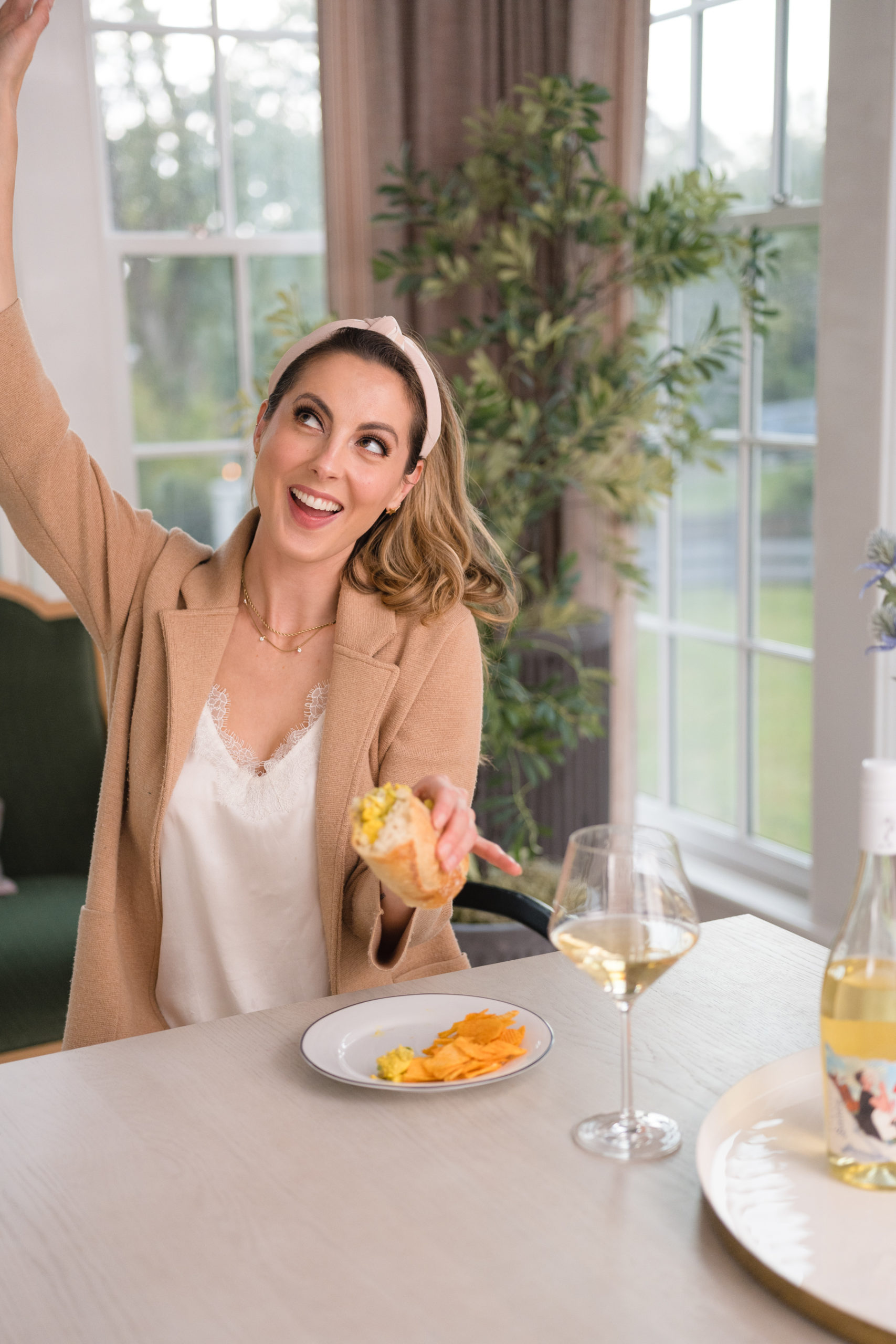 ēlicit Wine Project is an innovation and incubation hub dedicated to creating wines that provoke response and emotion, where products that anticipate and shape the future of wine come to life. It's a subscription service that offers unparalleled flexibility in the wine delivery space—where shoppers can customize the frequency, quantity, and specific wines for their subscription. Plus, it walks you through the notes and flavors of each wine allowing you to repeat faves or try new things! I LOVE the wines I've tried so far—the Liquid Light Sauvignon Blanc and the Borne Of Fire Cabernet are my two faves!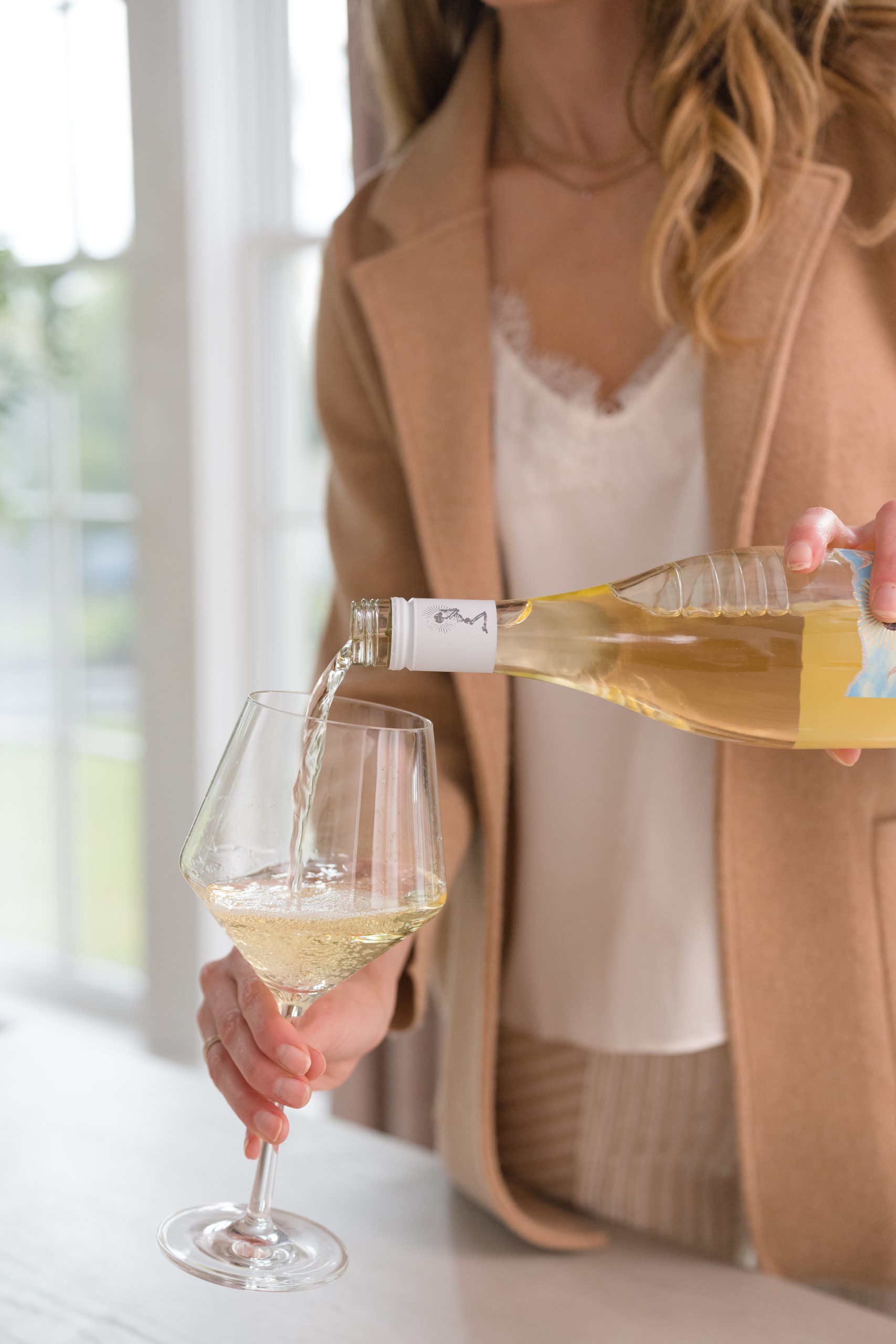 I find it so fun to add bottles to my box and then go through my favorite recipes to plan in advance for the dinners and wines I'll be enjoying together. I've included below some of my favorite ēlicit wines along with some of my favorite HEA recipes that I've paired together. You can even click to print the recipes and save them to enjoy with their perfect wine pairing!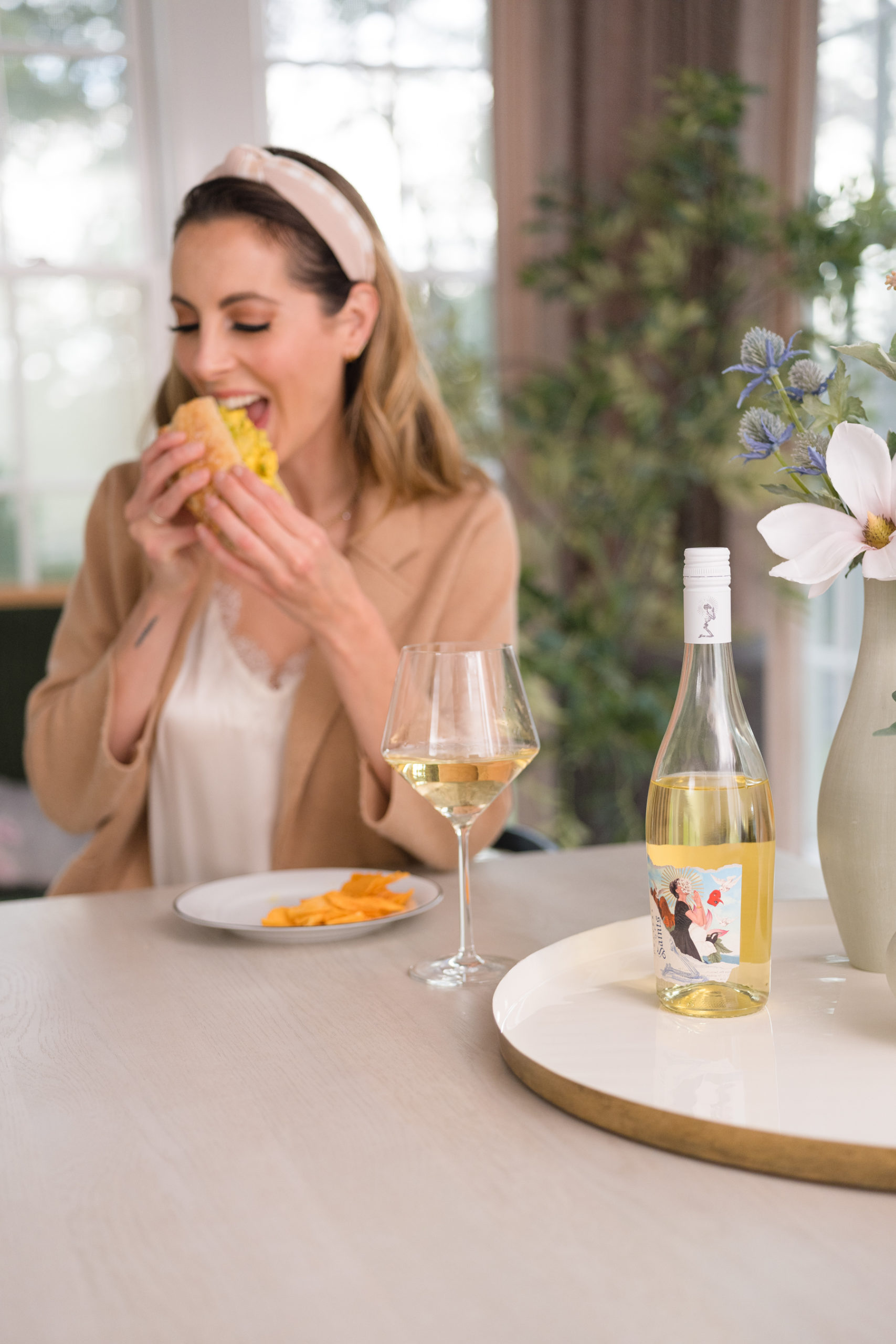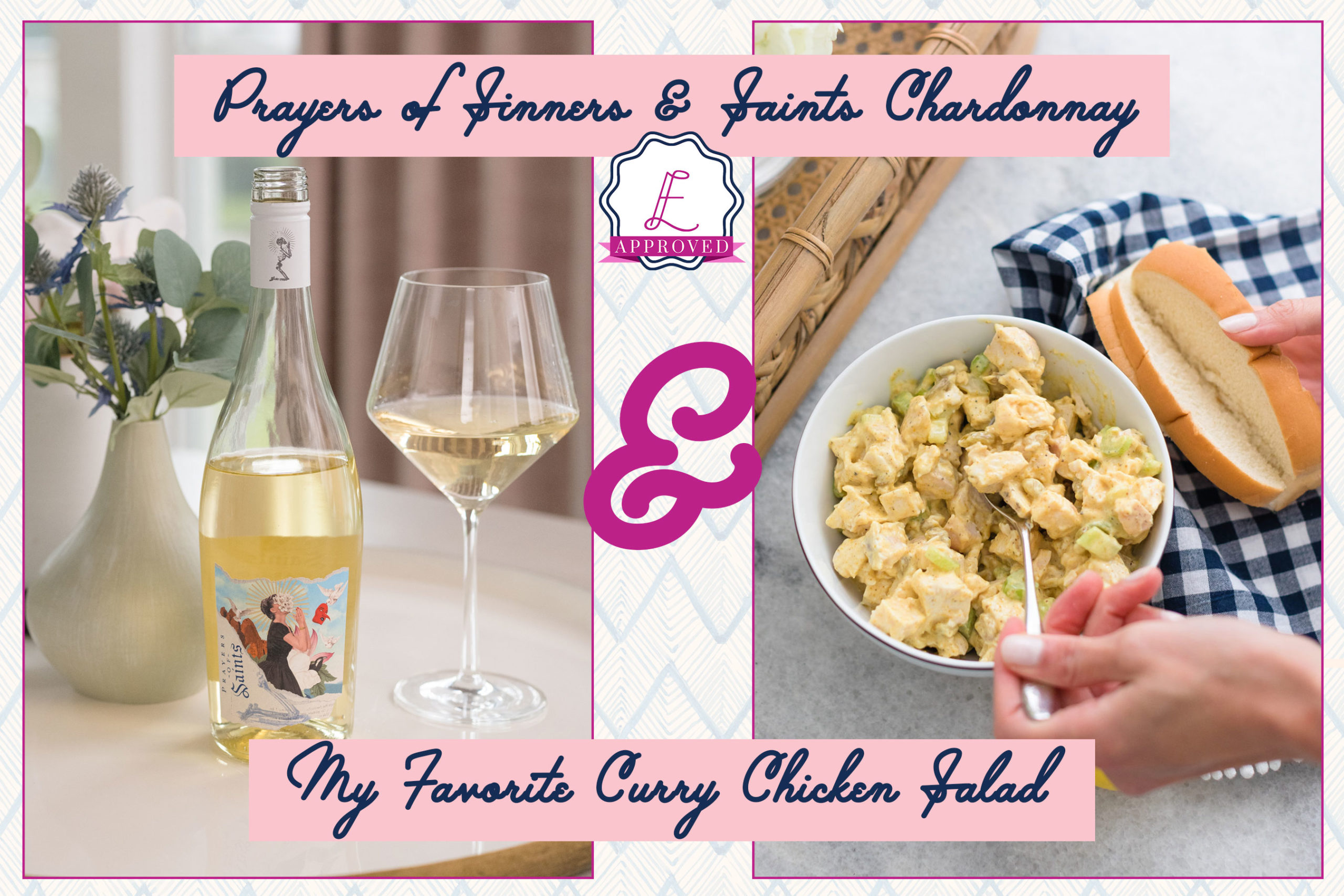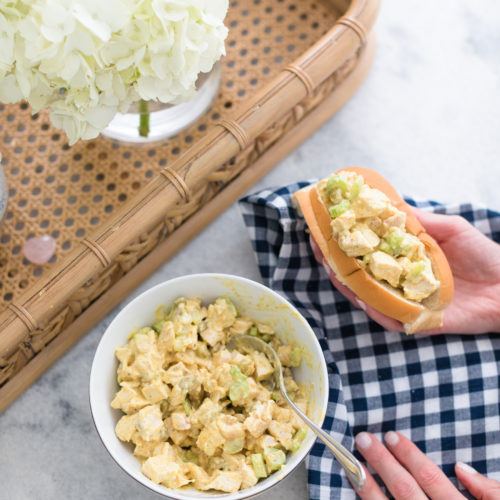 Curry Chicken Salad
A few years ago, I started experimenting with curry chicken salad recipes — since the ingredients to make it are so inexpensive — this is a recipe that you really overpay for when you buy it from a restaurant.  The version I've settled on and love has celery in it for a great crunch, raisins for texture and sweetness, and a squeeze of lemon and dash of mustard to keep it tart.
Instructions
Add all ingredients into a large mixing bowl, and combine until uniform.

Refrigerate at least 2 hours to chill and blend the flavors before eating.
Nutrition
Nutrition Facts
Curry Chicken Salad
Amount Per Serving (8 oz)
Calories 426
Calories from Fat 153
% Daily Value*
Fat 17g26%
Cholesterol 105mg35%
Sodium 3031mg132%
Potassium 904mg26%
Carbohydrates 36g12%
Protein 34g68%
Vitamin A 227IU5%
Vitamin C 18mg22%
Calcium 46mg5%
Iron 2mg11%
* Percent Daily Values are based on a 2000 calorie diet.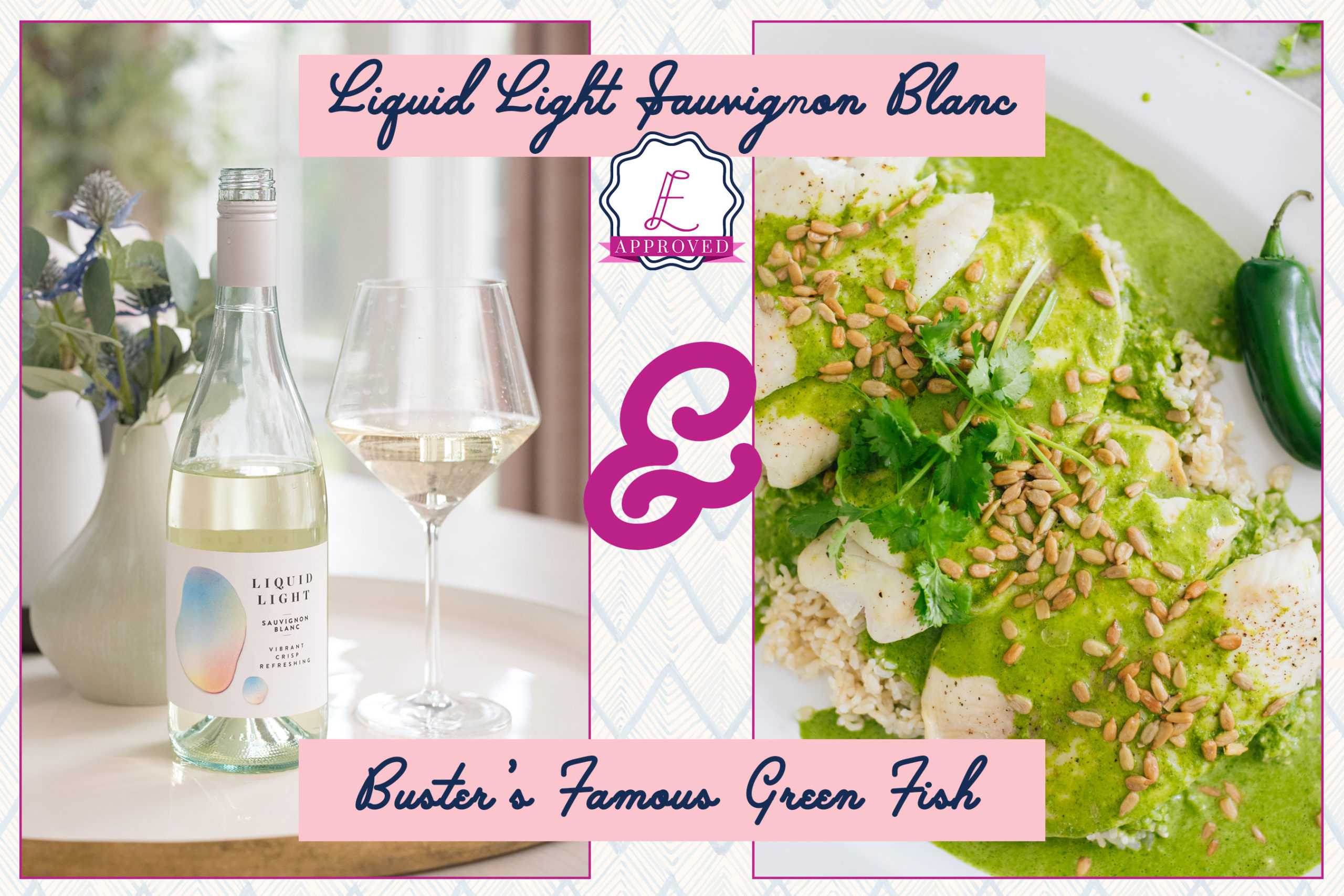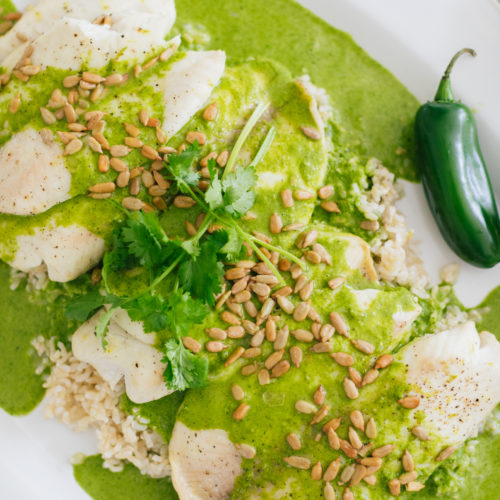 Buster's Famous Green Fish
This is one of the cleanest and healthiest meals in my arsenal, and it happens to have been named by my ex-husband (I'm Buster, FYI) since this is one of his go-to requests for dinner.  Featuring bright and clean cilantro, zingy lime, and feisty jalapeño, this fish dish is perfect for the summer months.
Equipment
Blender

Shallow Baking Dish
Instructions
Preheat the oven to 400º F.  Rinse the tilapia fillets and pat dry, and place them in a shallow baking dish that is large enough to hold the fillets without overlapping. Drizzle with 1 tbsp extra virgin olive oil on both sides, and then season both sides with salt and pepper.  

Sprinkle a pinch of the lime zest on top of each fillet and place in the oven for 20-25 minutes, or until cooked through, but not dried out.  

Meanwhile, prepare the vinaigrette: Pour the rice vinegar, extra virgin olive oil, lime juice, chopped jalapeño, cilantro (reserve a couple of pinches for garnish), and the rest of the lime zest into a blender or food processor. Slowly increase the speed until the vinaigrette is completely smooth. Season with salt and pepper, to taste. If you would like it spicier, add the other half of the jalapeño, seeds removed of course.  

Once cooked, remove the tilapia from the oven. Place a cup of cooked rice (if using) into the bottom of a platter, and place the tilapia fillets on top. Douse with green vinaigrette! (I drown mine). 

Sprinkle with half of the sunflower seeds and a pinch of chopped cilantro. Enjoy!
Nutrition
Nutrition Facts
Buster's Famous Green Fish
Amount Per Serving (1 fillet)
Calories 349
Calories from Fat 243
% Daily Value*
Fat 27g42%
Cholesterol 43mg14%
Sodium 106mg5%
Potassium 437mg12%
Carbohydrates 8g3%
Protein 20g40%
Vitamin A 171IU3%
Vitamin C 13mg16%
Calcium 31mg3%
Iron 1mg6%
* Percent Daily Values are based on a 2000 calorie diet.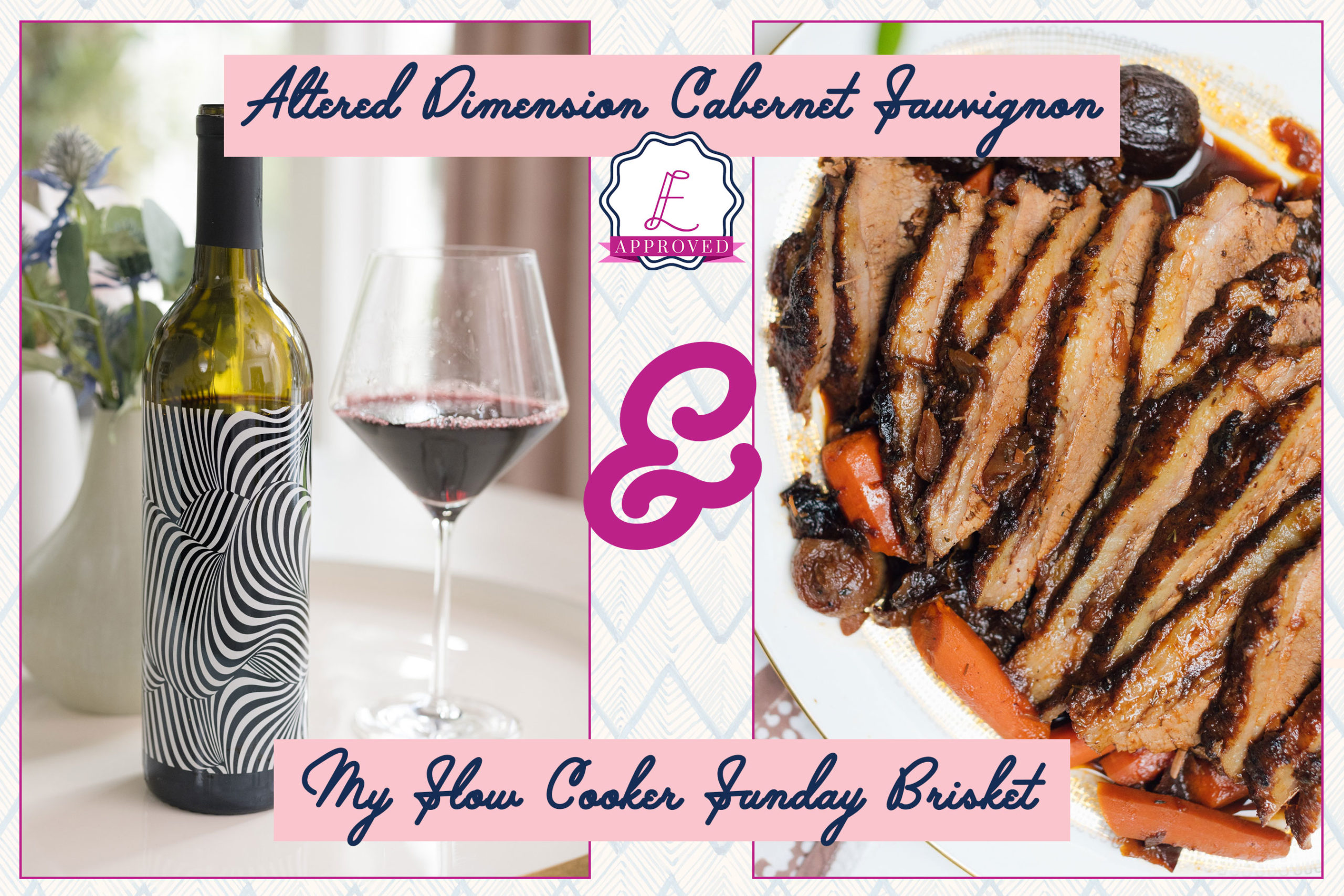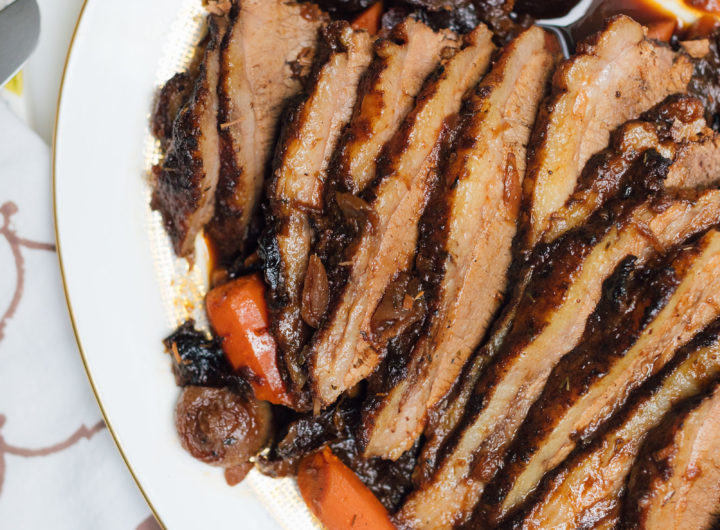 Slow Cooker Sunday Brisket
As the weather starts to turn, nothing comforts my family more than my Slow Cooker Sunday Brisket!
Instructions
Mix together the paprika, salt, and black pepper, and rub it all over the brisket. 

Heat the olive oil over medium-high heat, and brown the brisket on both sides beginning with the fat side down. Remove the brisket from the pan and set aside.

Add the onions to the pan and saute until starting to brown, about 5 minutes. 

Add the garlic and sauté for another 1-2 minutes.

Pour in the wine, and deglaze the pan, scraping up all the browned bits with a wooden spoon. 

Add the beef broth and the ketchup and bring to a boil. 

Place the brisket fat side up in your slow cooker.  

Add the onion/garlic/broth mixture and the bay leaves, and sprinkle the thyme over the top. Cover and cook for 2 hours on the high heat setting.  

Meanwhile, combine the prunes, carrots, orange juice, and brown sugar in a bowl, and mix well.  

Carefully place the carrots and prunes into the liquid surrounding the brisket, and then drizzle the liquid from the bowl over the brisket. 

Close the slow cooker and cook for 1 hour on the high heat setting.  

Once the brisket has cooked for 1 hour, transfer it to a cutting board, cover with aluminum foil, and allow to rest for ten minutes.  

Meanwhile, remove the carrots and onions from the slow cooker liquid with a slotted spoon, and place on a large serving platter. 

Reduce the slow cooker cooking liquid by bringing it to a boil and allowing it to thicken for approximately 5-8 minutes.  

When ready, cut the brisket against the grain into ¼ inch slices. 

Lay them on top of the carrots and onions on the platter, and spoon the gravy over the slices. Serve immediately!
Nutrition
Nutrition Facts
Slow Cooker Sunday Brisket
Amount Per Serving (8 oz)
Calories 1306
Calories from Fat 360
% Daily Value*
Fat 40g62%
Cholesterol 211mg70%
Sodium 1696mg74%
Potassium 2682mg77%
Carbohydrates 153g51%
Protein 77g154%
Vitamin A 13970IU279%
Vitamin C 53mg64%
Calcium 188mg19%
Iron 9mg50%
* Percent Daily Values are based on a 2000 calorie diet.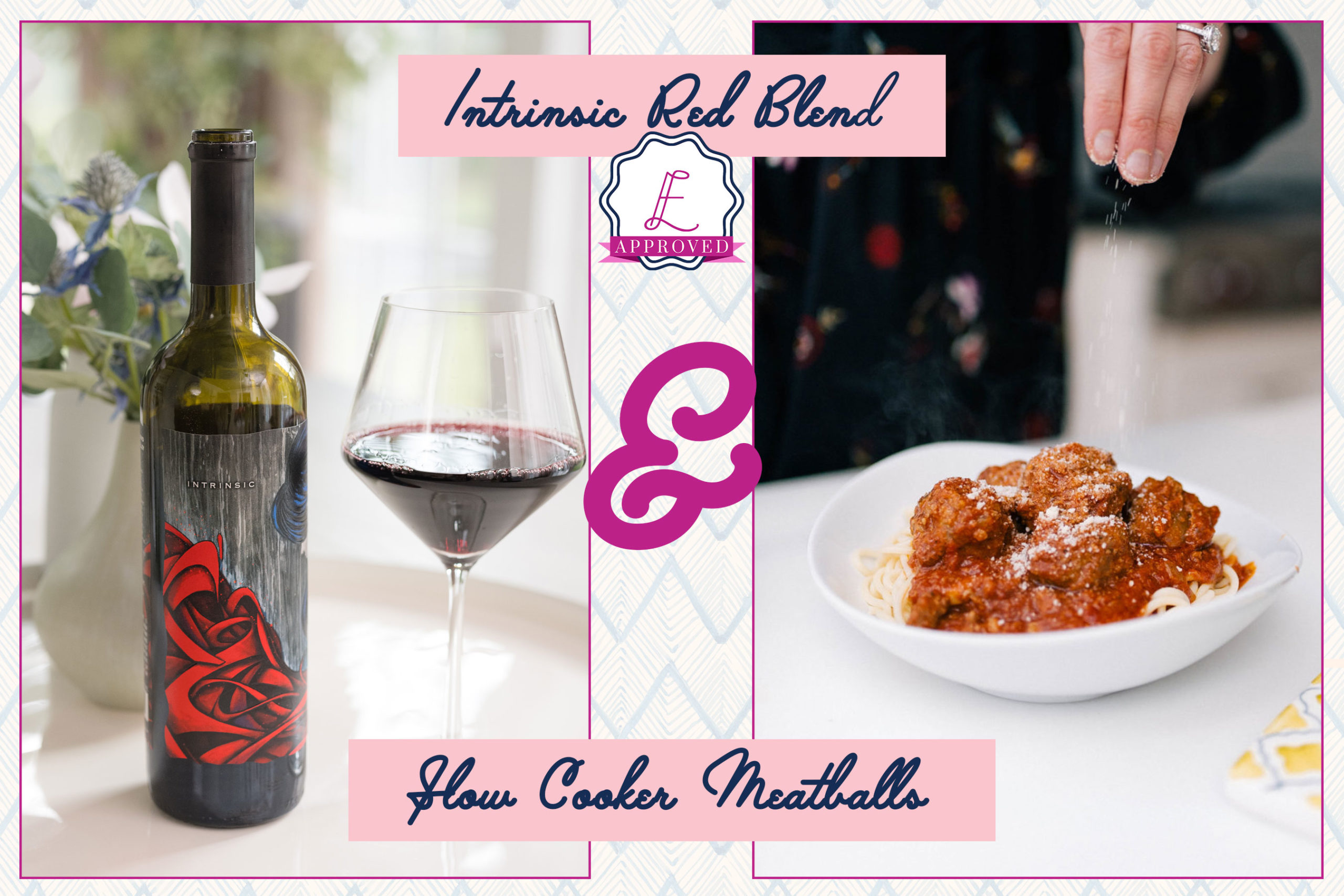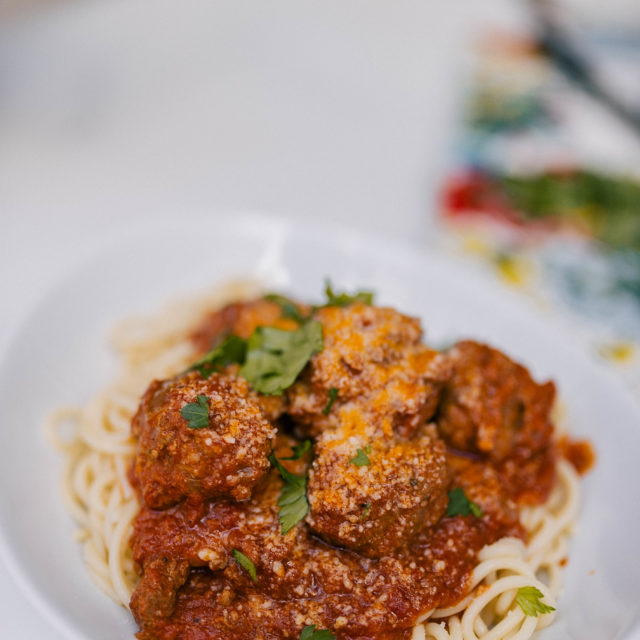 Slow-Cooker Meatballs
This recipe is one of my family favorites.  My kids eat it up like it's going out of style – and I find these meatballs to be so versatile! The whole thing ends up being a totally delicious tomato sauce with meatballs in it when it's all said and done – and you can eat it however you'd normally enjoy meatballs!
Instructions
In a large mixing bowl, combine the ground beef, egg, breadcrumbs, diced carrot, diced onion, parmesan cheese, and the salt and pepper.  Mix with hands until well combined.

Now start forming in to golf ball-sized meatballs.  As you form the meatballs, it may look like they're veggie heavy.  Don't worry! This is ok! They will cook down and work to make the meatballs so moist.  As you make each meatball, place them in the bottom of the slow cooker cavity.  You will probably have to add a second layer, depending on the size of your slow cooker.  This is fine, just make sure you're placing the meatballs gently!

Now dump both cans of tomatoes/sauce on top of the meatballs, sprinkle the oregano over the top, and scatter the garlic cloves over that.

Close the lid of the slow cooker, and cook on low for 6-8 hours. Mid way through cooking, open the cooker and with a wooden spoon slowly and gently stir the sauce and meatballs up to combine well. 

When the meatballs are done, remove them in to a bowl with a slotted spoon.

 Season the sauce to taste with salt and pepper.

Spoon the sauce over your pasta, and top with meatballs.

Sprinkle with parmesan cheese and parsley and devour immediately!
Nutrition
Nutrition Facts
Slow-Cooker Meatballs
Amount Per Serving (20 g)
Calories 464
Calories from Fat 252
% Daily Value*
Fat 28g43%
Cholesterol 130mg43%
Sodium 1478mg64%
Potassium 486mg14%
Carbohydrates 22g7%
Protein 29g58%
Vitamin A 2748IU55%
Vitamin C 4mg5%
Calcium 242mg24%
Iron 4mg22%
* Percent Daily Values are based on a 2000 calorie diet.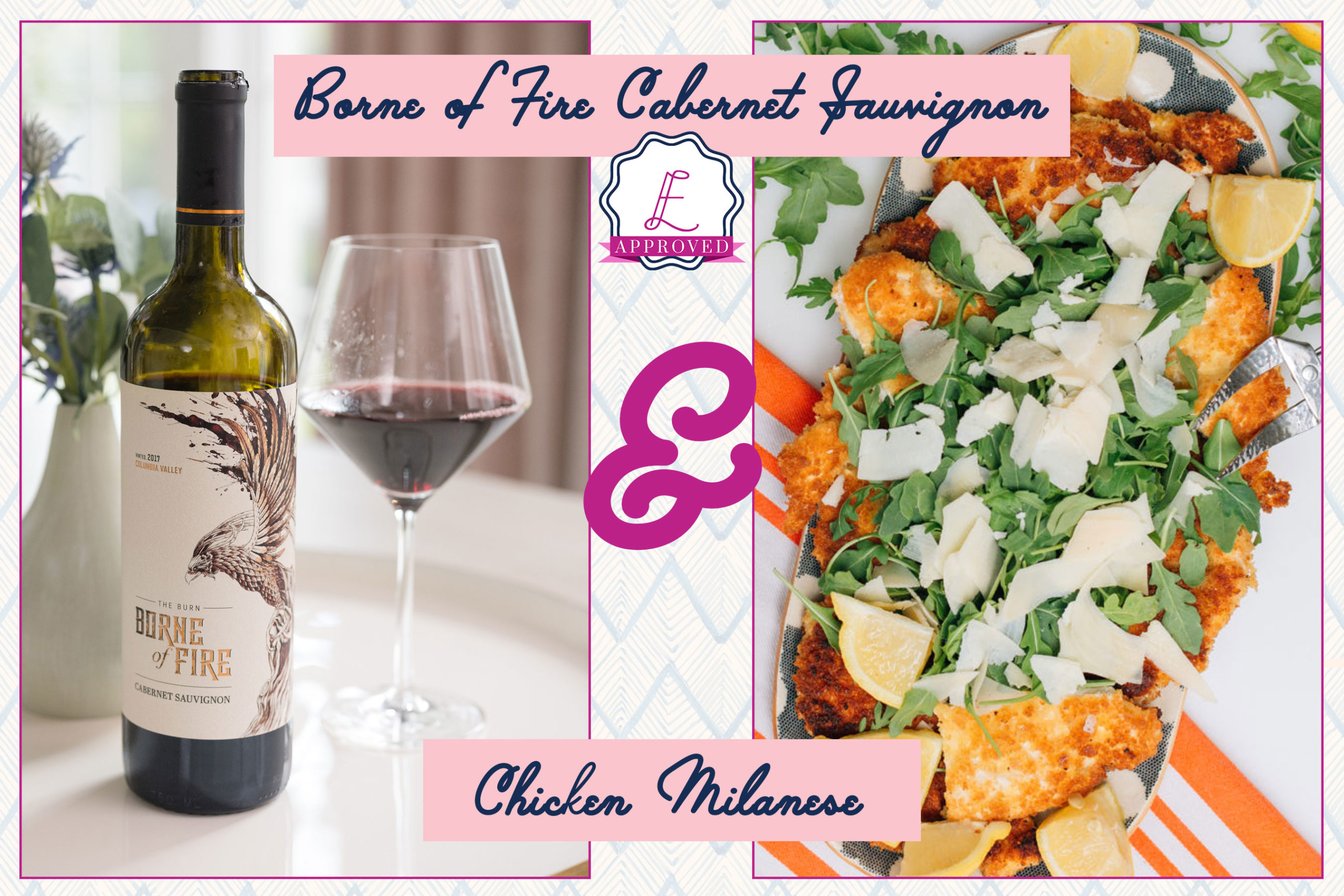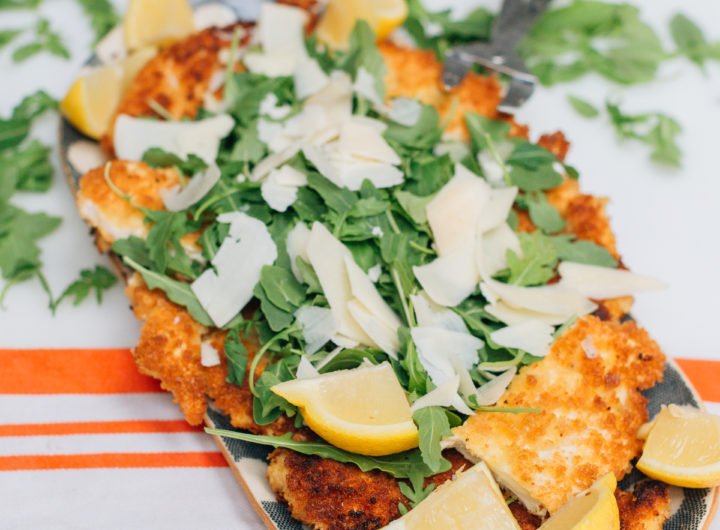 Chicken Milanese
Chicken Milanese is a classic Italian comfort food dish—a tummy pleaser that is also super simple to make and totally kid-approved. This is a recipe I learned how to make in Italy from my Italian roommate and when this dish is dressed up with some tangy arugula and some shaved Parmigiano Reggiano sprinkled on top, it is so pretty looking that it's even dinner party worthy!  I like to serve this as a main course for family dinner, or as a second course to pasta when we have people over.
Instructions
Begin by setting up your dipping stations. First, beat the 2 eggs in a wide, shallow bowl and set aside for your egg dip.  

Put the all-purpose flour on a large plate, mix with the salt and pepper, and set aside.  

Put the panko breadcrumbs on another large plate, mix with the finely grated Parmigiano Reggiano, and set aside.  

Take one more empty large plate and set aside.  

Take a chicken breast, coat in the flour mixture, and shake off excess. 

Next, dip the chicken breast in the egg mixture, and allow excess egg to drip off.

Then dip the chicken breast in the panko mixture. Set aside the prepared chicken on the clean plate.  

Repeat with the other chicken breasts.  

Next, heat the vegetable oil in a large pan (preferably with raised sides) on medium-high heat until hot.  

Place the chicken breasts in the pan carefully, making sure not to crowd them—they should not be touching. You may need to work in batches.  

Fry on one side until browned and crispy, but not burnt, approximately 4 minutes.  

Flip over once, and cook until browned and crispy.  

Transfer to a clean plate with 3 pieces of paper towel on it to absorb the residual oil.  

Repeat with all chicken breasts until cooked through.

Dress with arugula and shaved Parmigiano Reggiano, and squeeze liberally with lemon slices.  
Nutrition
Nutrition Facts
Chicken Milanese
Amount Per Serving (1 cutlet)
Calories 568
Calories from Fat 198
% Daily Value*
Fat 22g34%
Cholesterol 167mg56%
Sodium 2433mg106%
Potassium 673mg19%
Carbohydrates 50g17%
Protein 42g84%
Vitamin A 774IU15%
Vitamin C 19mg23%
Calcium 342mg34%
Iron 4mg22%
* Percent Daily Values are based on a 2000 calorie diet.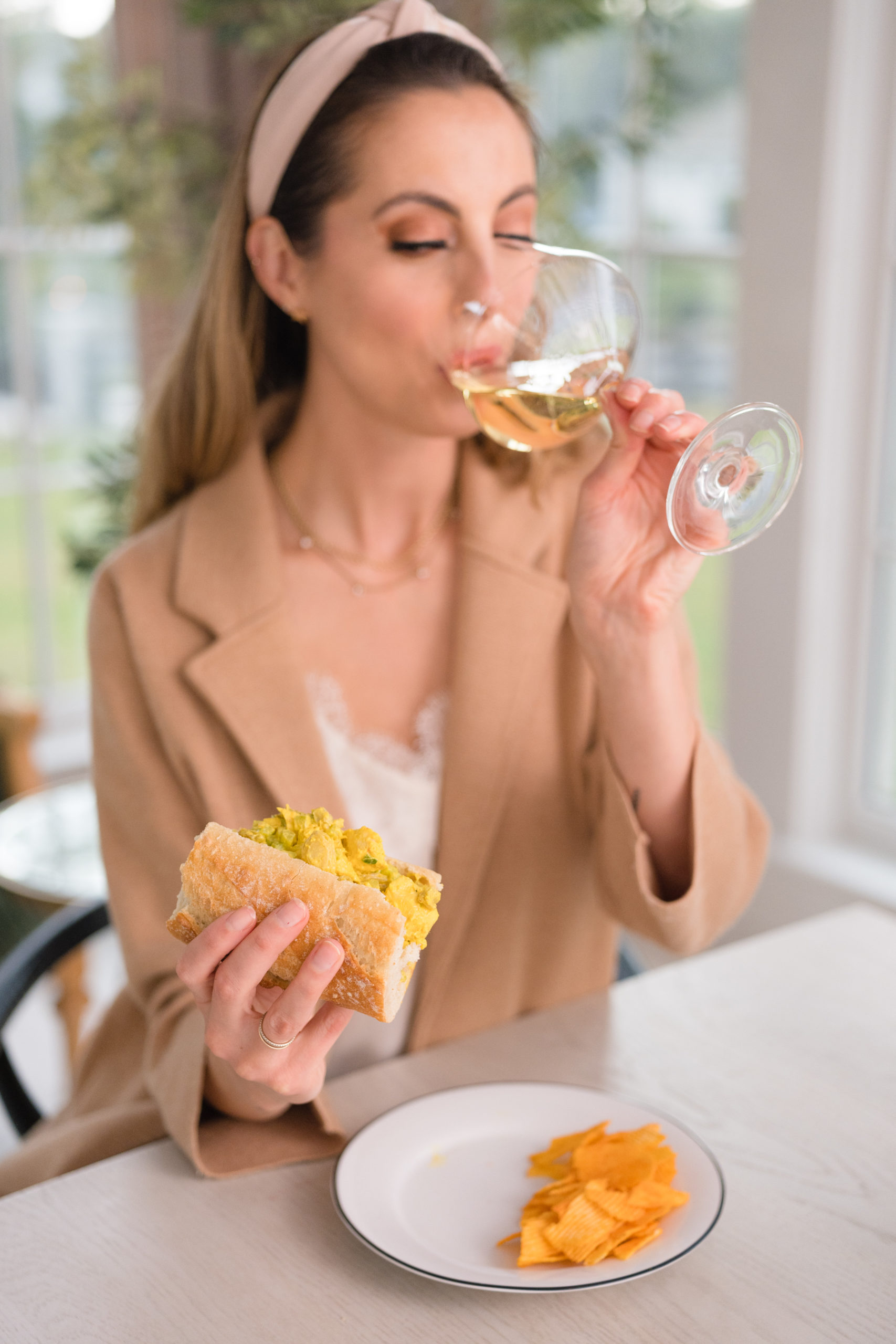 And here are some perks and savings you definitely want to know about if you want to check out an ēlicit Wine Project subscription:
You can build a box from 1-12 bottles and the discounts increase as you subscribe to a higher bottle quantity.
The 4-5 bottle box ships for only $10 and receives 10% off wine.
The 6-11 bottle box ships for $5 and receives 15% off of wine.
The 12 bottle box ships for a penny and receives 15% off of wine!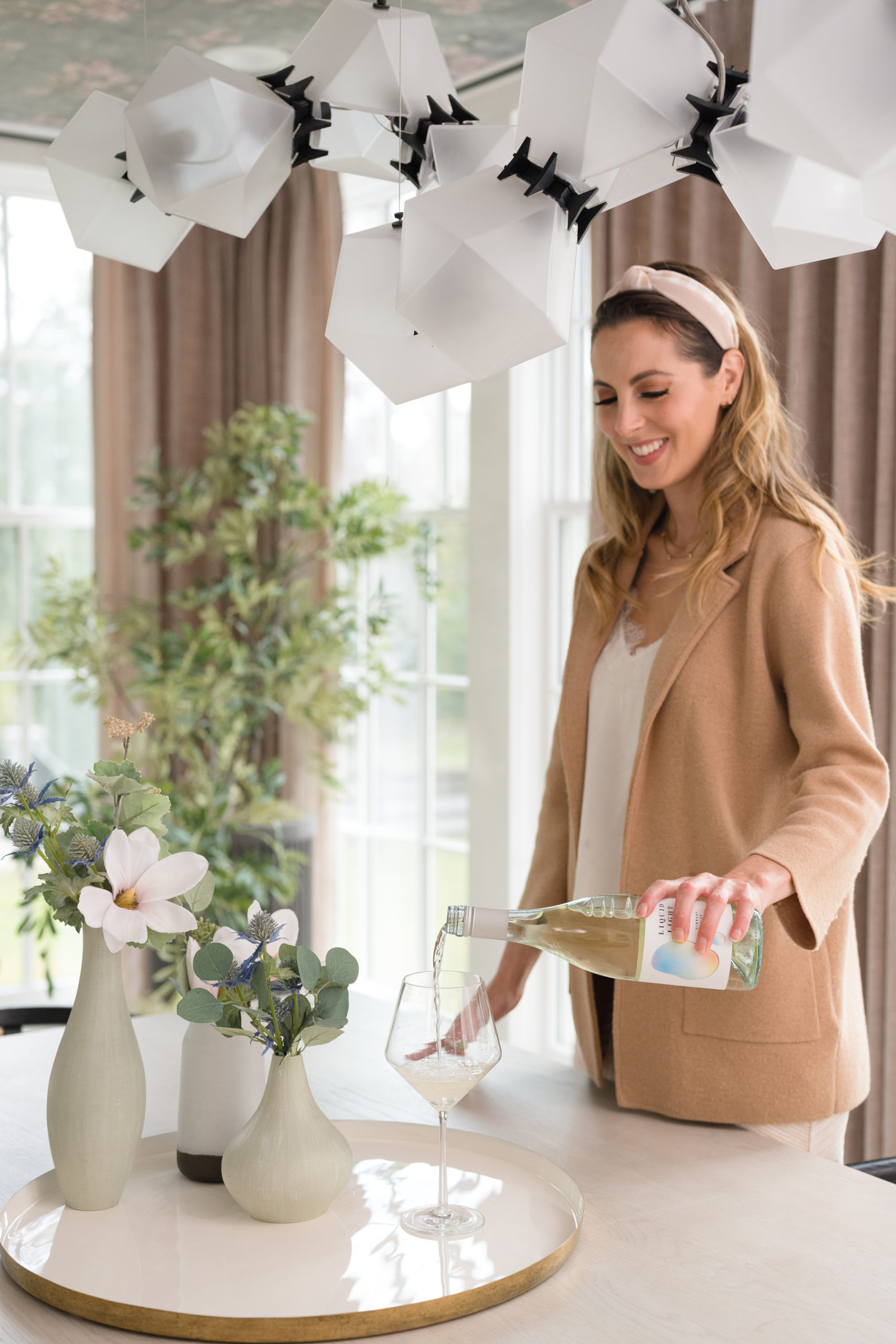 For me, it's a no brainer to have exciting wines to try that are delivered directly to me. It makes the repetitive evenings at home so much more fun! I hope you love these pairings I've made for you! Let me know if you plan to make any, or if you enjoy them once you do!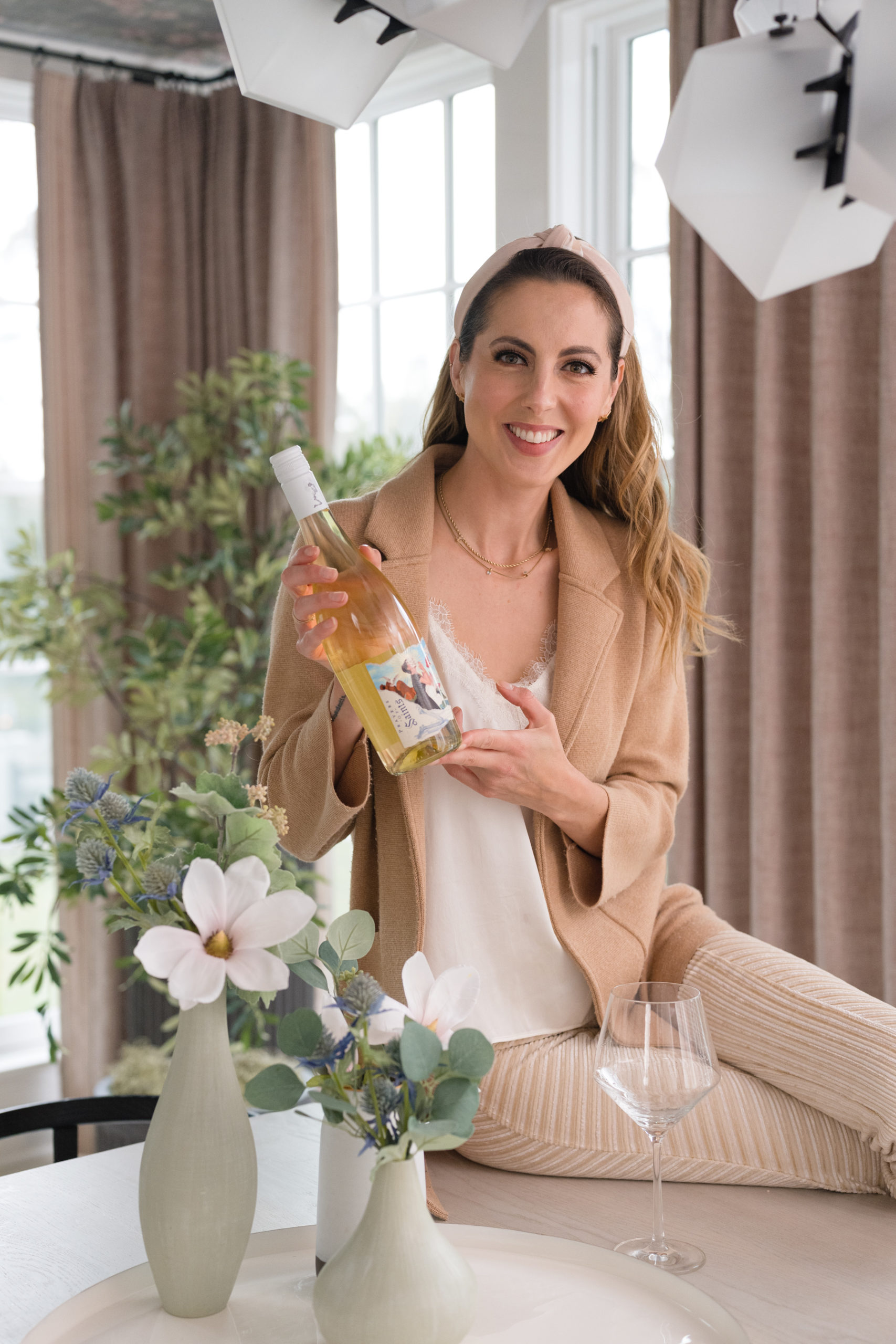 Photographs by Julia Dags | Happily Eva After, Inc. © 2020 All Rights Reserved