The following content may contain affiliate links. When you click and shop the links, we receive a commission.
*Many thanks to K-Y® for sponsoring this post! As always, the thoughts and opinions expressed below are entirely my own.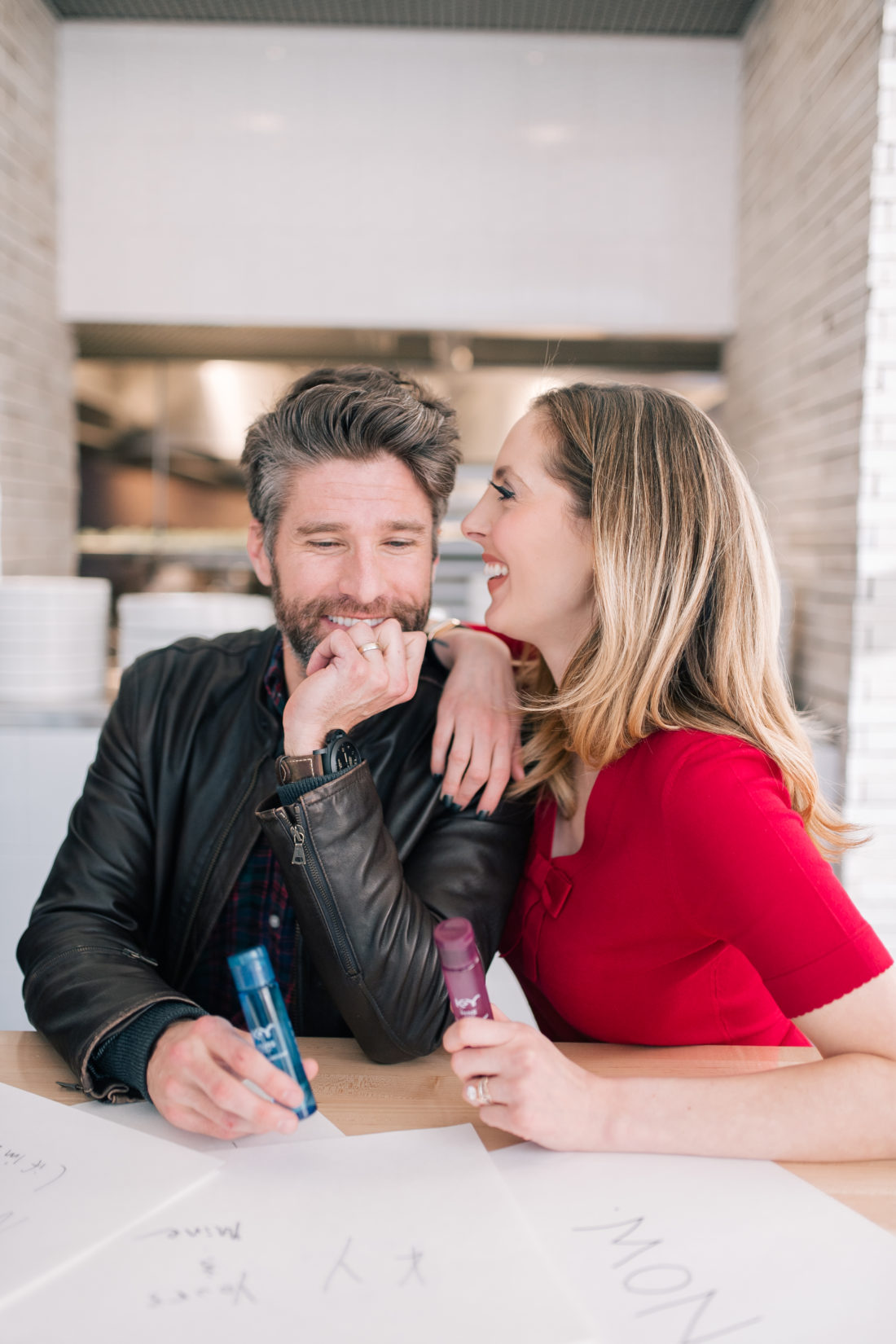 Valentine's Day is next week, and the holiday is always surrounded by a lot of hype. At the end of the day, though, do we really need a holiday to remind our partners how special they are, how loved, and to celebrate our connection with them in a sensual way? We shouldn't need that! Kyle and I have been married over seven years, and have two kids– so trust me that I know how hard it is to maintain that spark. And it hasn't always been easy! A commitment we made to each other recently, though, was to really bring the fun and adventure back to our love life. Around that same time, I partnered with K-Y®, and I've been loving how much importance they place not only on helping couples maintain that spark, but on encouraging women to really put thought in to what they really want from a sexual encounter. It's so encouraging to see a major brand wanting women to feel their best! In honor of Valentine's Day, I thought I would share my essentials with you for creating a fun, loving, and exciting day to remember.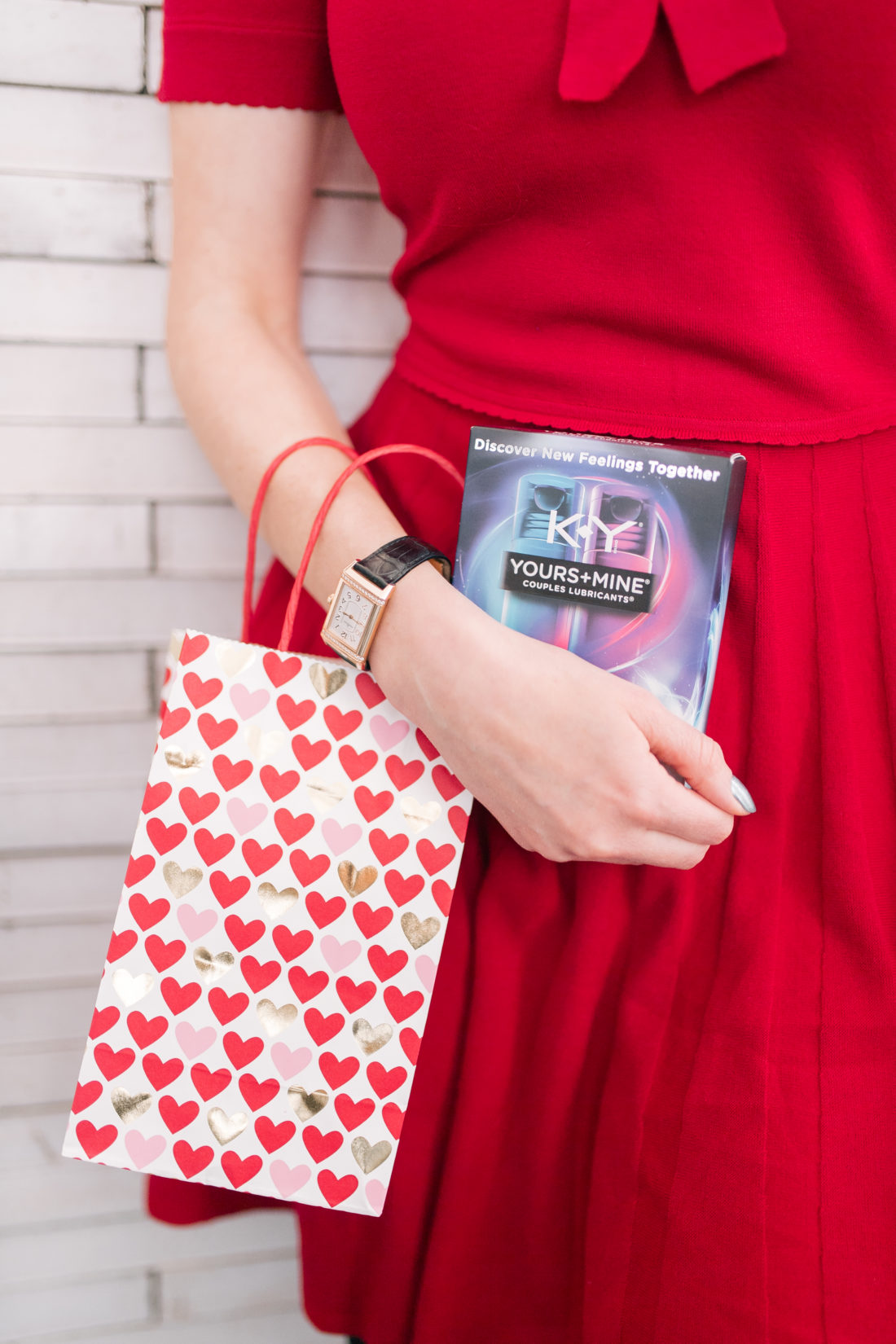 Soft & Glowing Skin
You definitely want silky skin, and a glowing complexion for Valentine's Day! I love using DIY scrubs and masks for a totally holistic, easy, and inexpensive Valentine's Day self-love treat. You can even give yourself a little massage with coconut oil after the shower to lock in that moisture! Right now I'm loving my Pumpkin Spice body scrub and my raw honey and lavender face mask
Romantic Style
I love wearing vintage-inspired cuts and styles for my Valentine's Day look. There's something so romantic about days gone by, and it's no surprise that these cuts are so flattering on most body shapes! Stick to tinted balm or non-sticky gloss to keep those lips kissable!
Lip Mask
Speaking of kissable, lip masks are the best for really moisturizing and prepping before a romantic night. I like putting one on while I'm doing the rest of my makeup and then locking in the moisture with a rich lip balm.
A Playful Accessory
Kyle's and my new favorite accessory for our alone time is K-Y® Yours+Mine® Couples Lubricants®. They come in a set with two lubricants– one for you and one for your partner. Each one gives a different sensation, and two together create a totally new experience. It's a really fun product to bring in to the mix, no matter what stage you're at in a relationship. Though I'll tell you that after this many years of marriage, it is definitely a welcome addition!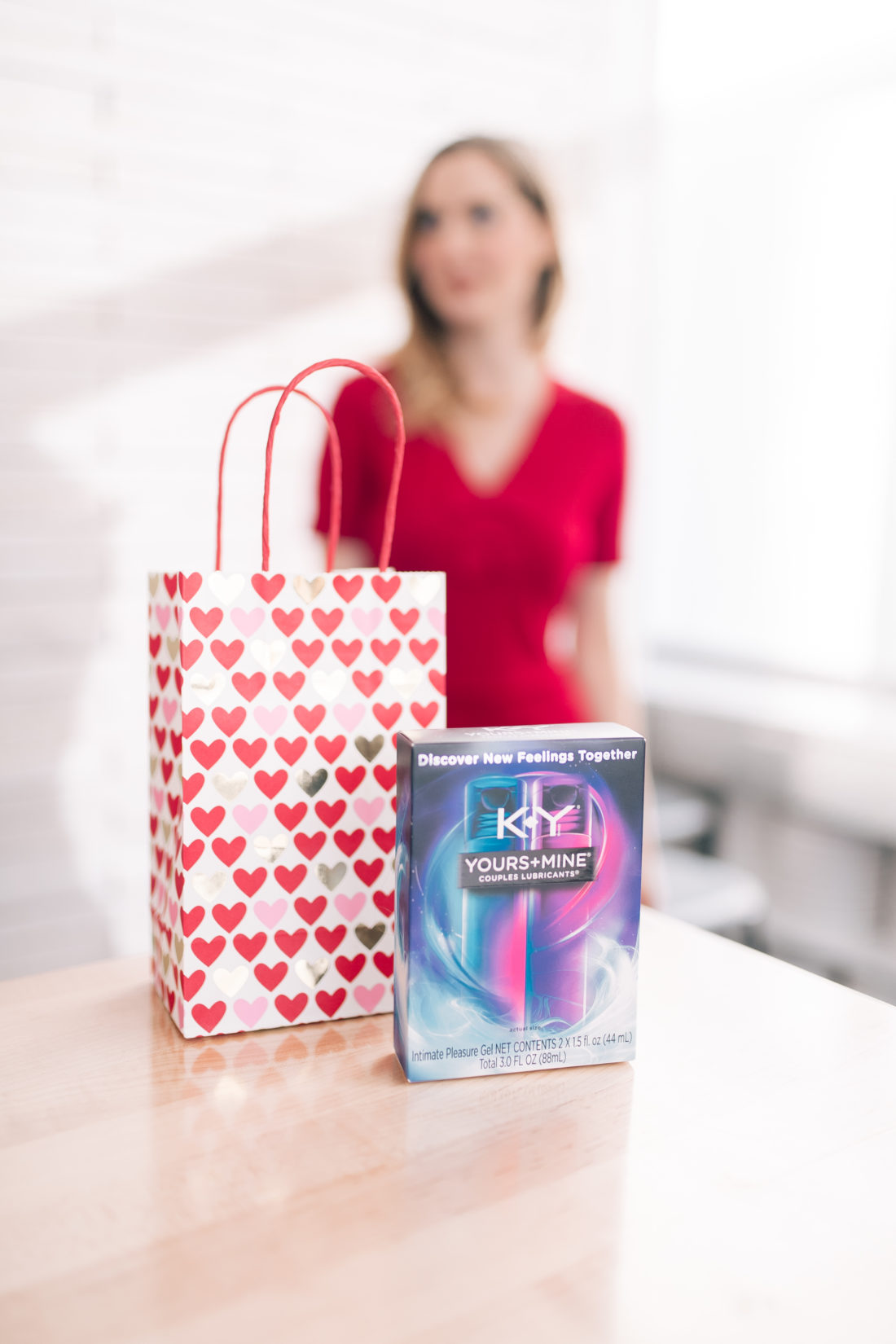 A Sense Of Humor
One of the best parts of being in a committed, long-term relationship is how comfortable and safe you end up feeling with one another. I think it would do all of us well to remember that this type of safety is the best thing for opening up your mind to allowing for playfulness in your sex life! I think for Valentine's Day the best gift you can give your partner is a lighter mood when it comes to sex and intimacy. Try something you haven't done before, wear something exciting, or just talk about things you'd like to try. You can even take a walk down memory lane and each share what your favorite sexual encounter has been together. Sex doesn't have to be so serious!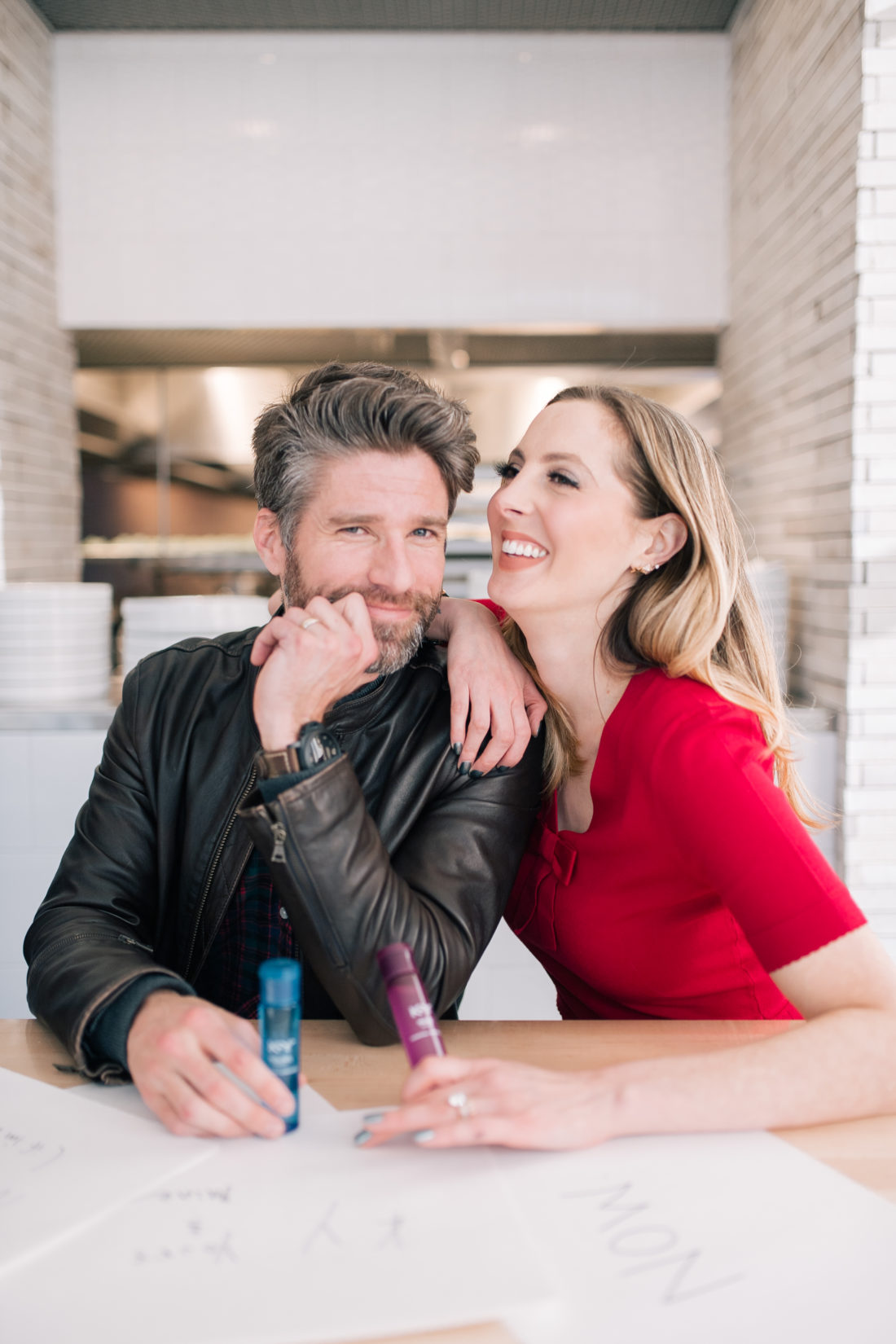 And on that note, Kyle and I were talking recently about how funny the Newlywed game would be seven years later…when you're anything but newlyweds (Like, have you both gotten puked on within the same hour by two different children??? LOL). We made this video, and we hope you guys love it! Wishing you a sweet, sexy, connected, loving Valentine's Day with the one you love!
Photographs and Video by Carter Fish.