The following content may contain affiliate links. When you click and shop the links, we receive a commission.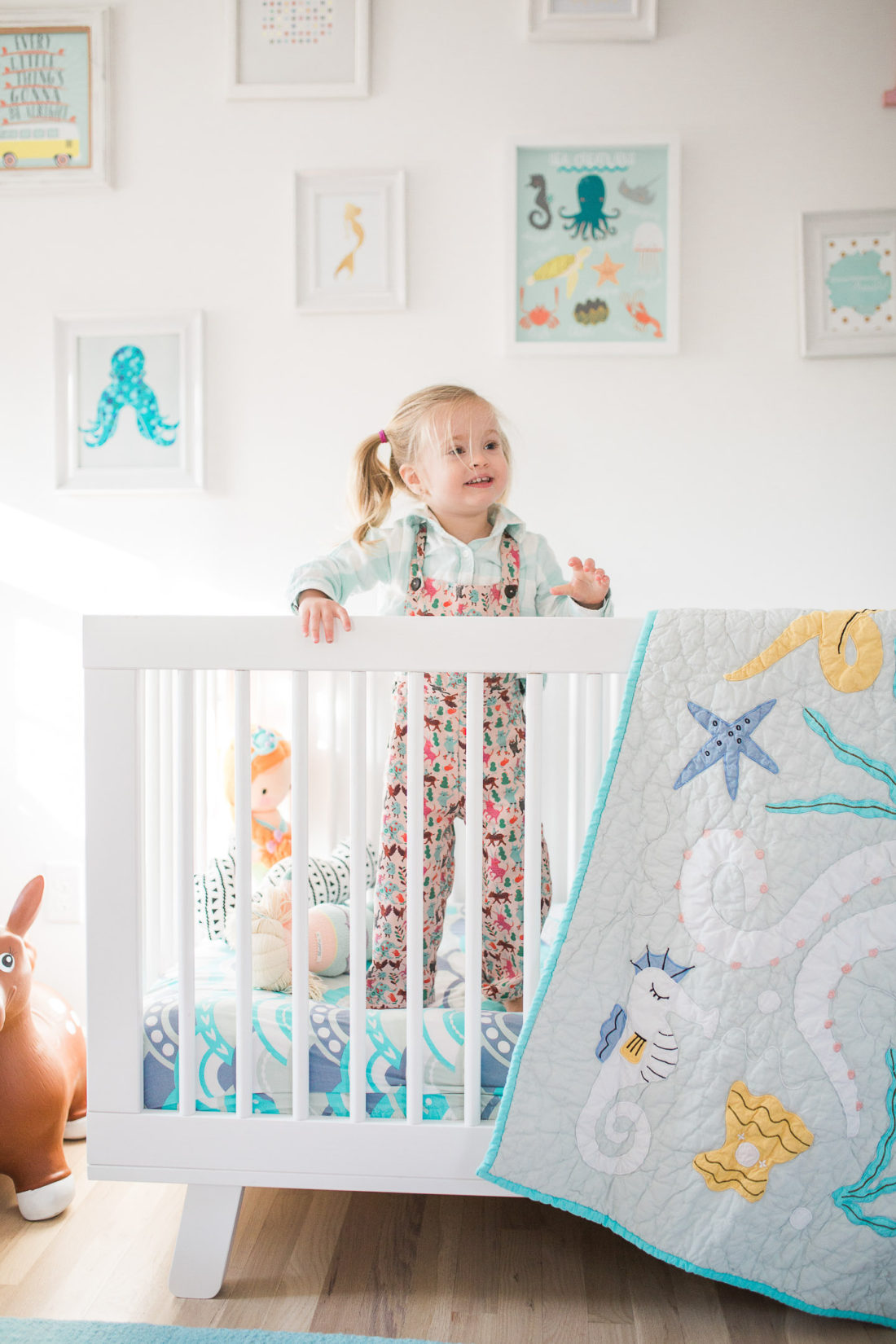 Welcome to my Mermaid-obsessed toddler's Mermaid-inspired bedroom! Haha! Before we moved, I asked Marlowe what she wanted her room to be like in our new house. She had a very quick answer: "Mermaids. And fishies, and whales, and oceans, and mermaids." She may have been actually watching The Little Mermaid at the time of our conversation, and clutching one of her (several) mermaid dolls. Needless to say, I was not shocked. But how to interpret this theme, without it being…well, THEMEY. Mermaidy, but without being hit over the head with them. Ya feel me? I wanted Marlowe to have everything she loves in her living space while also making it a cool and modern room that she could grow in to. The room is sort of an awkward shape, and I had bit of a blank at first as to how to utilize the wonky corner of the room. Such a fun design challenge! Since Marlowe loves reading so much, I was finally inspired to create a cozy little "Under The Sea" reading nook for her to snuggle up in. We all love the space, and gather in there as a family every single night before bed!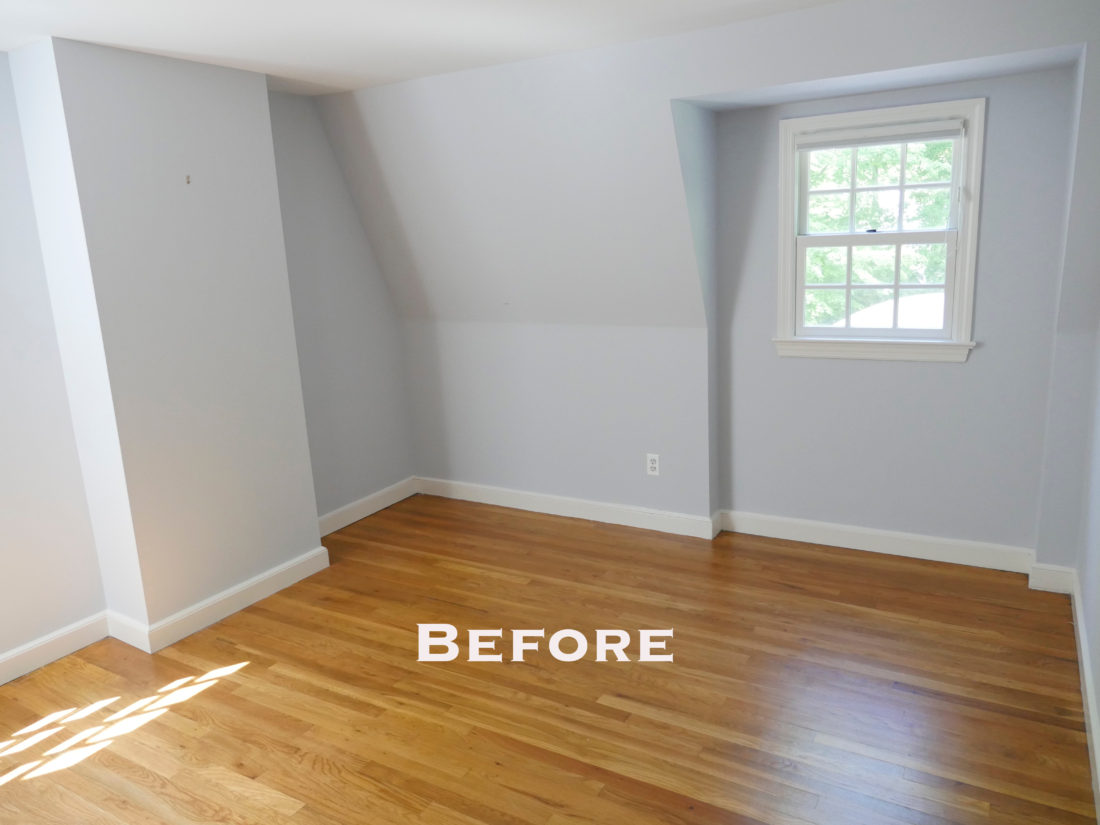 The room when I inherited it was pretty simple, and a nice size. I refinished the floors, and painted it a bright white to create a nice blank slate. The room gets so much gorgeous natural light, that I knew I could have a great time playing with colors. I stuck to ocean tones, with accents of magenta and lavender– and lots of fun patterns and textures, of course! The room turned out to be one of my favorites in the whole house (her little brother's nursery is my other fave!) and I'm so thrilled to share it with you today! You can find all the design sources at the bottom of the post.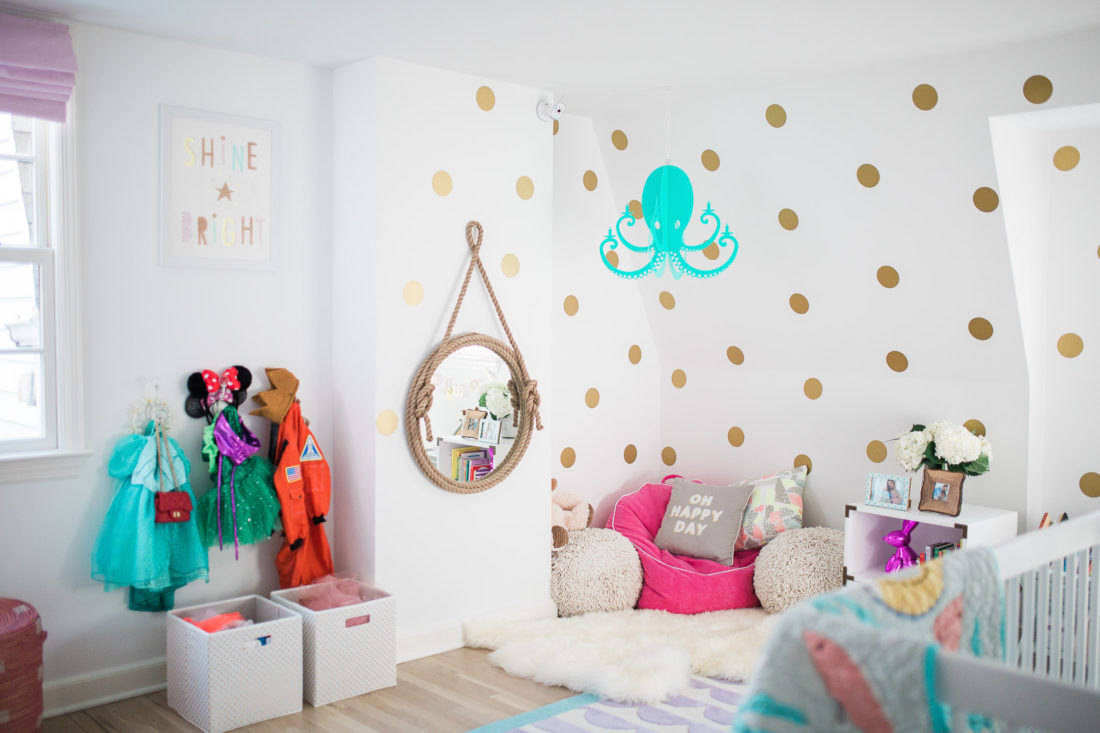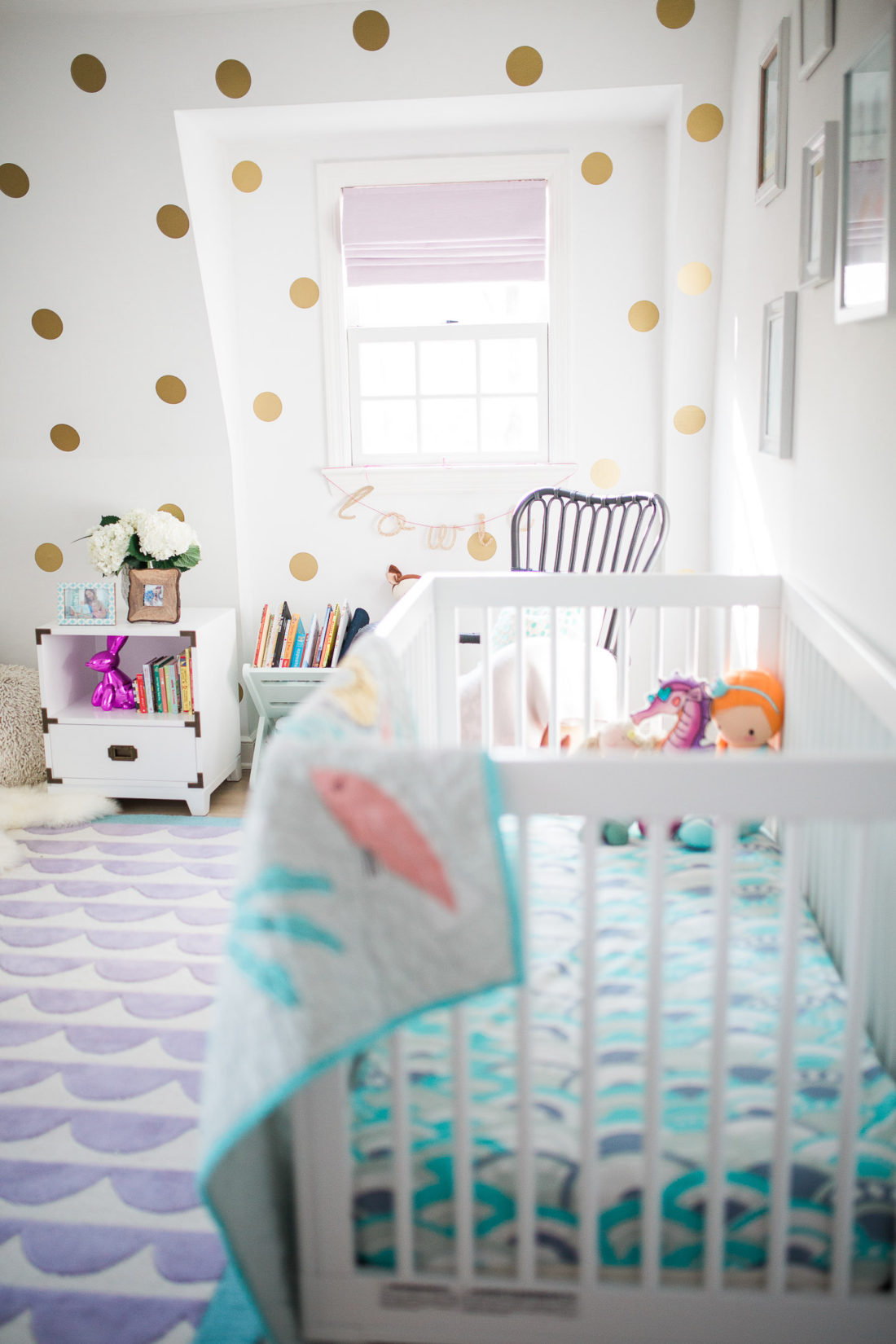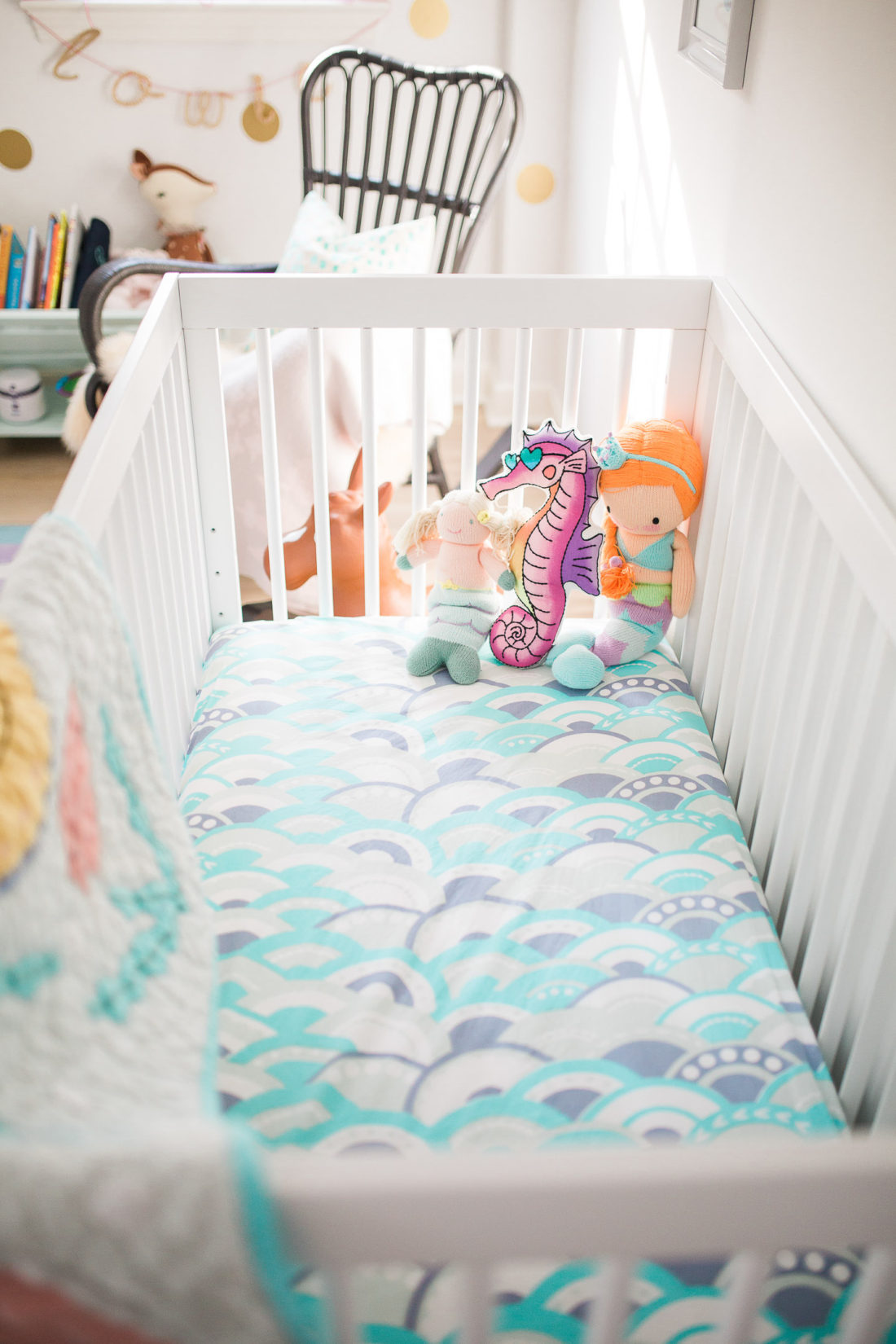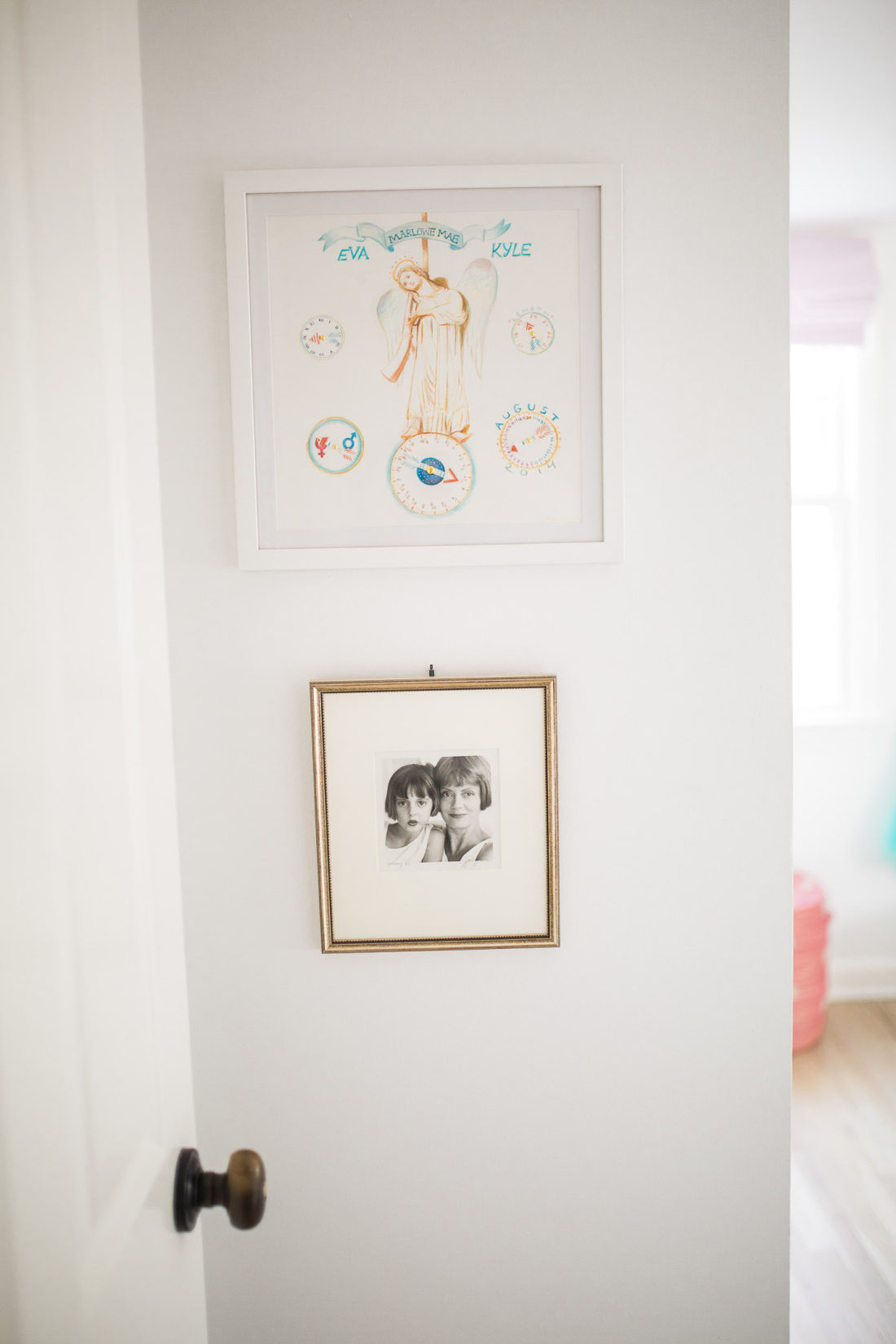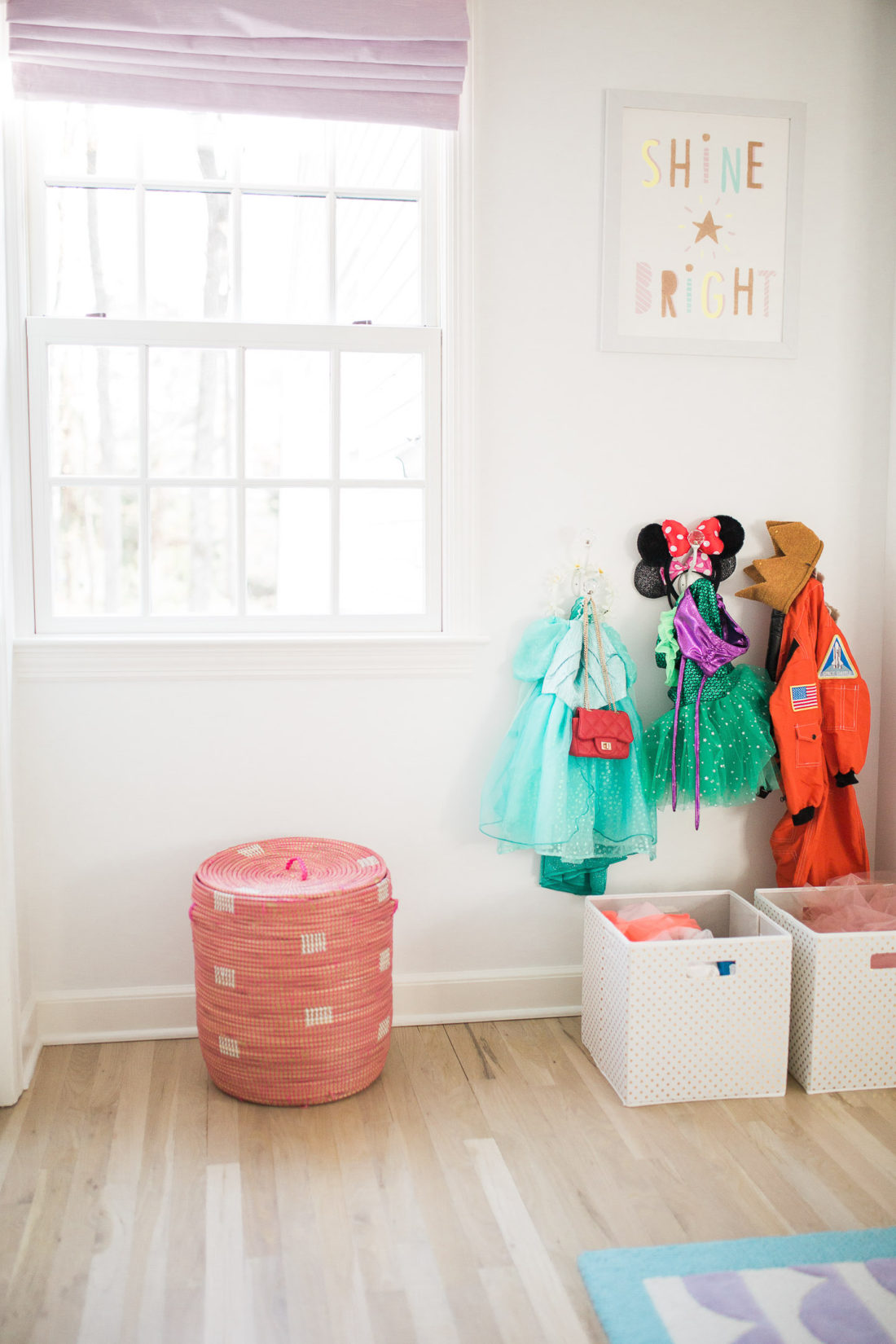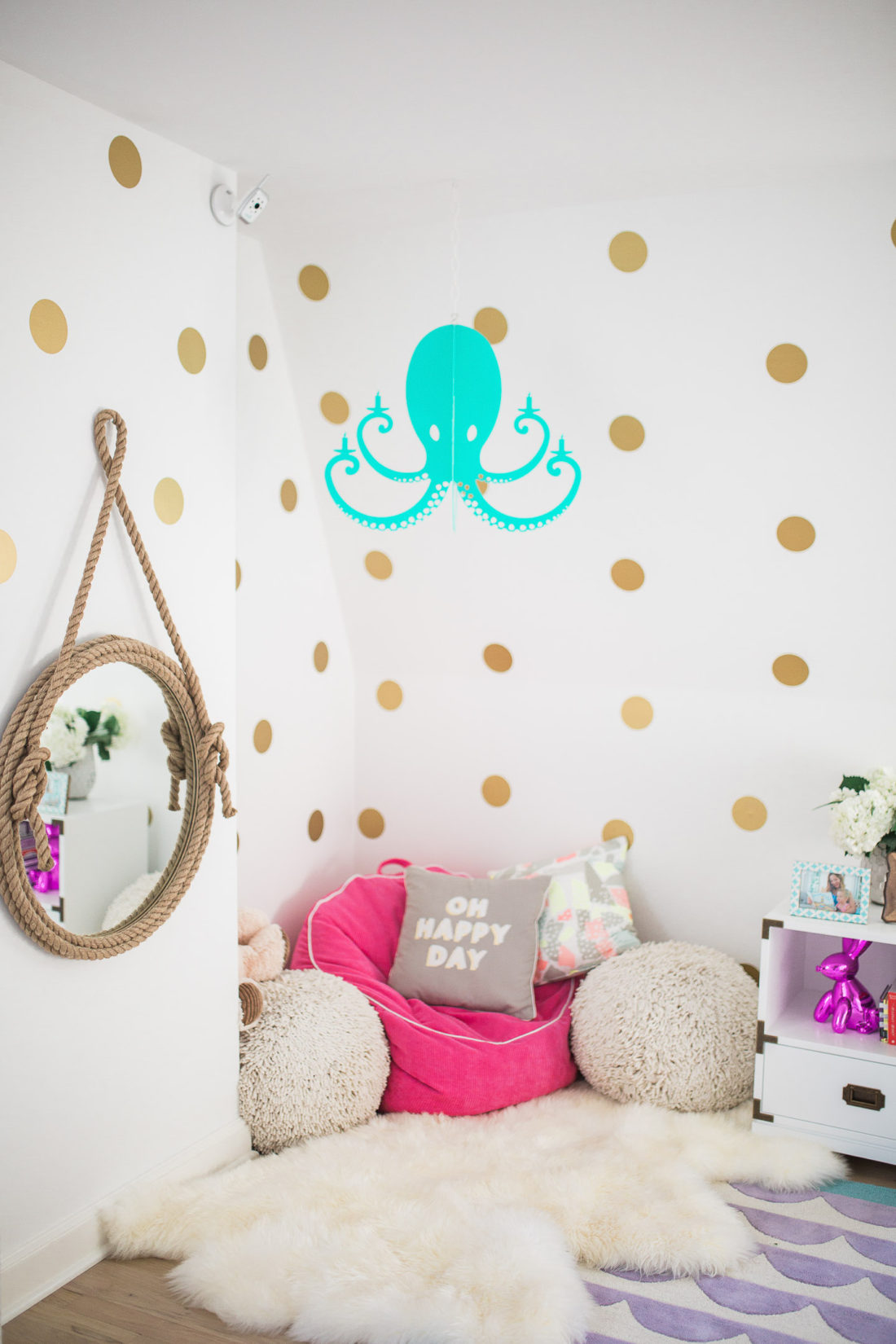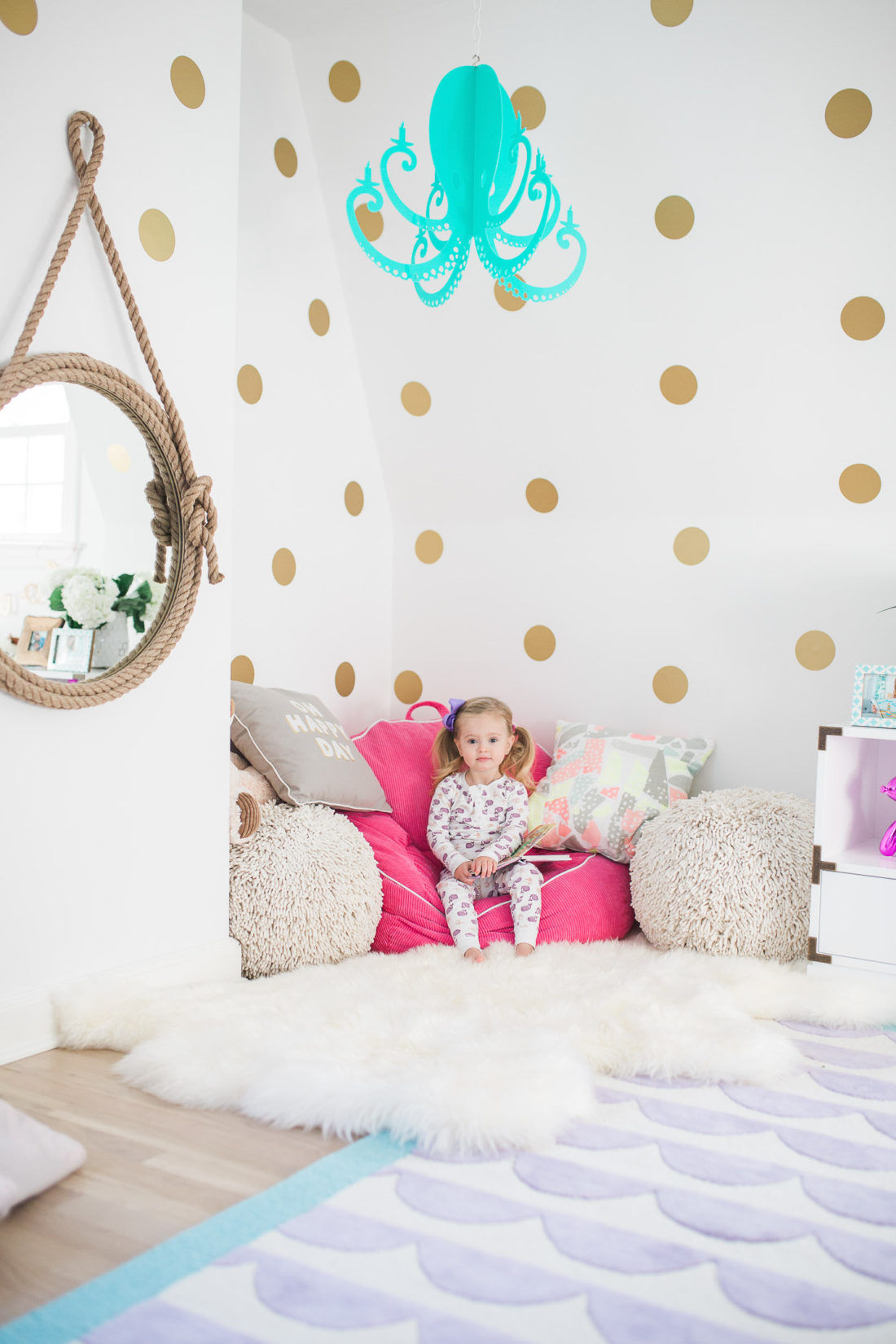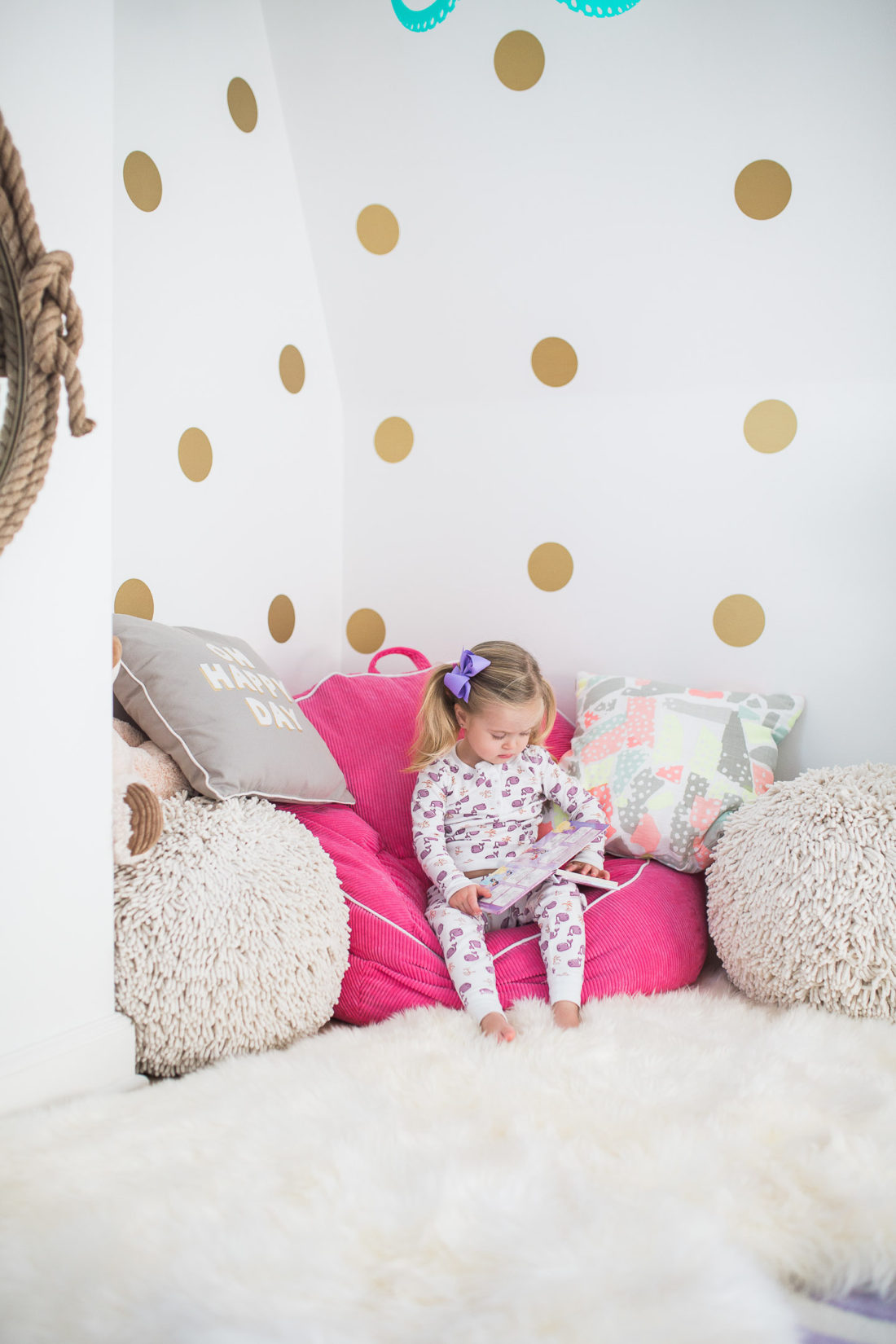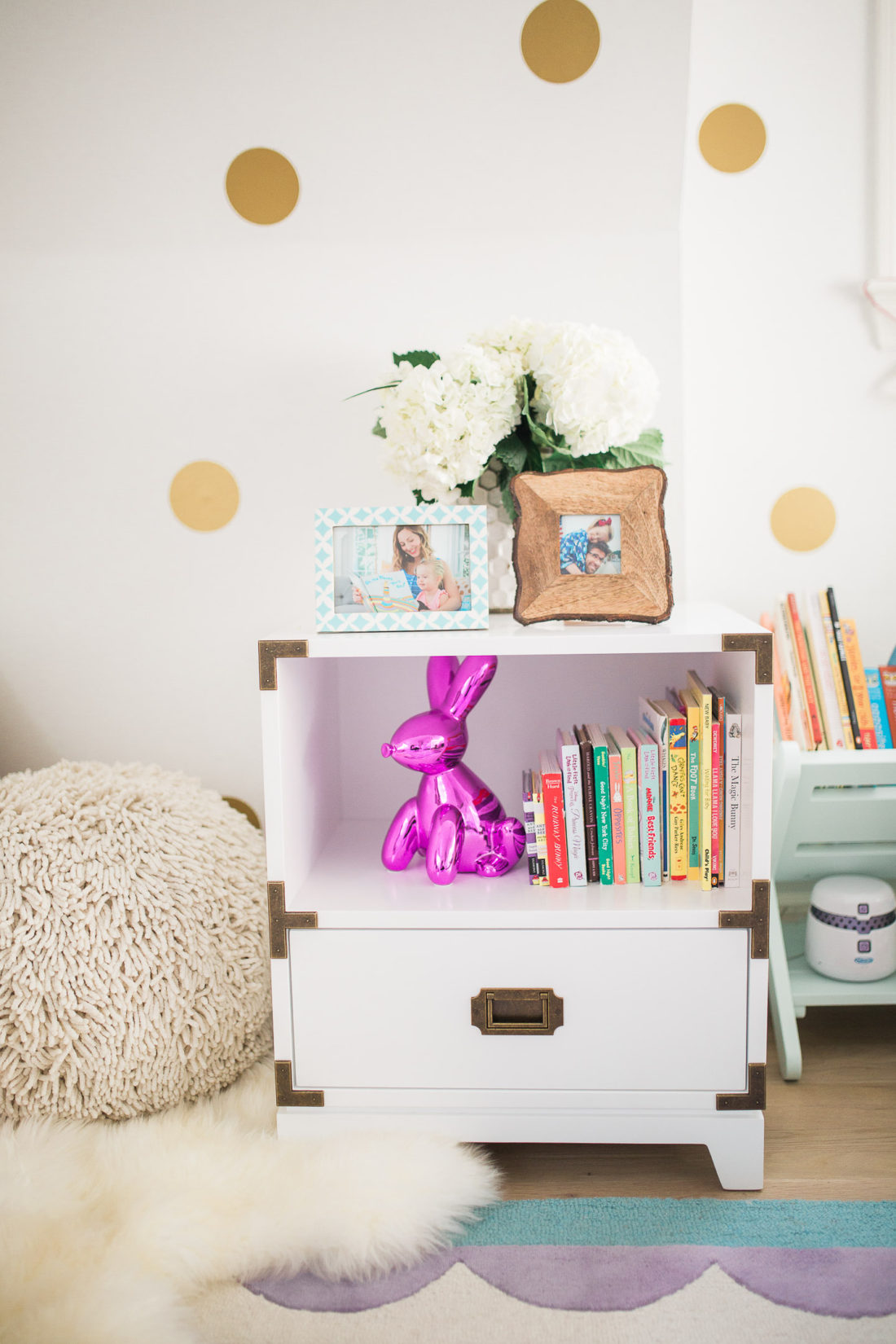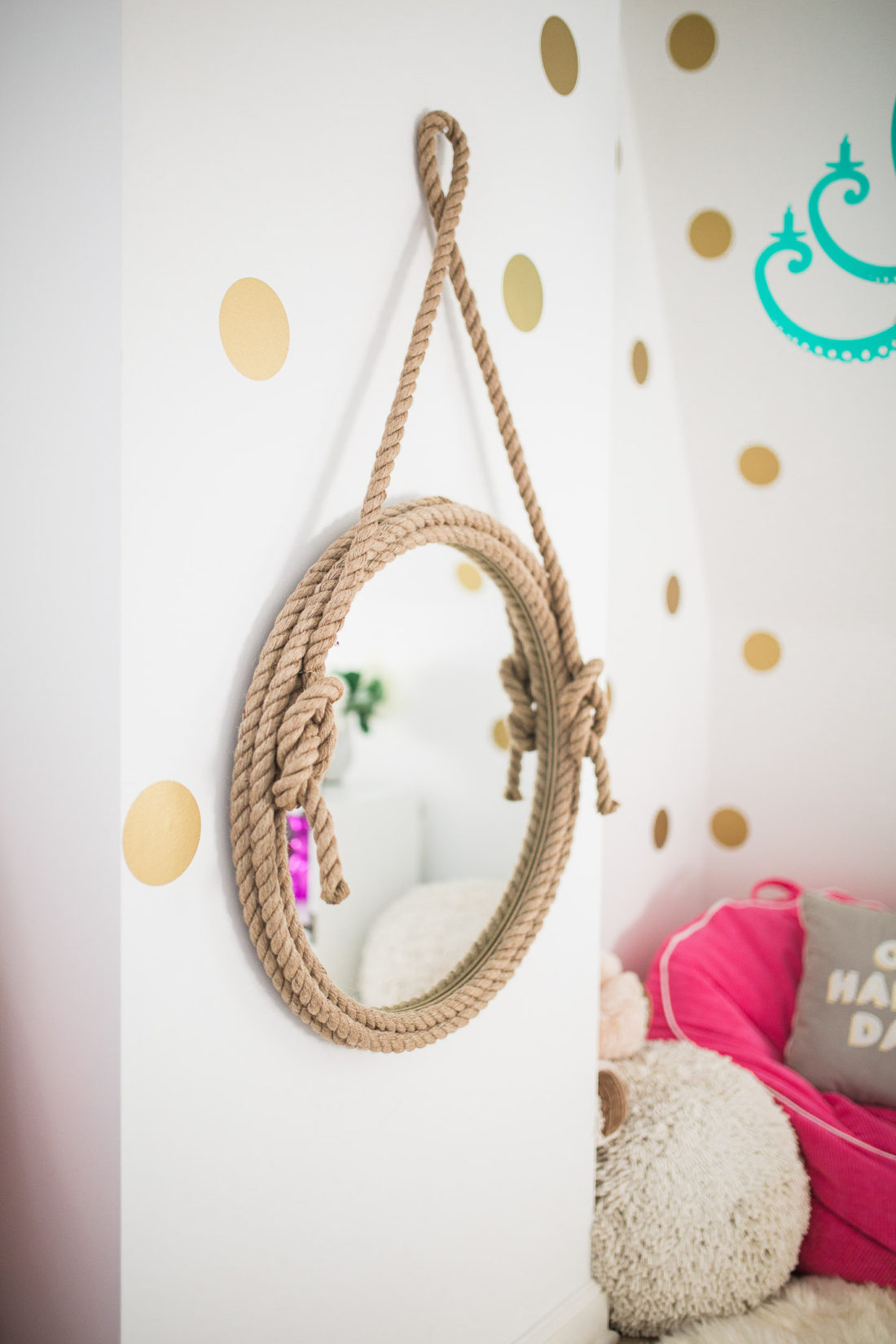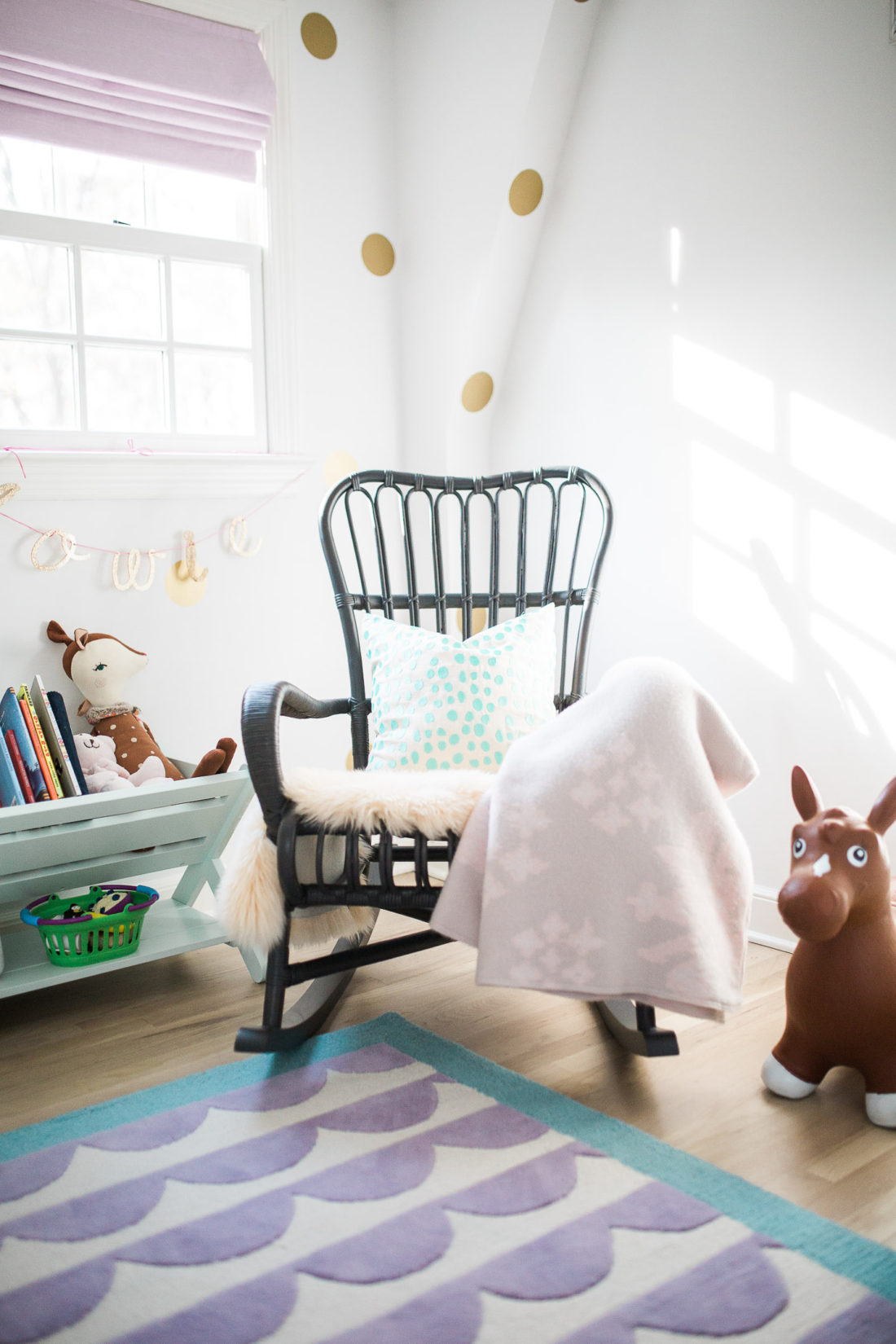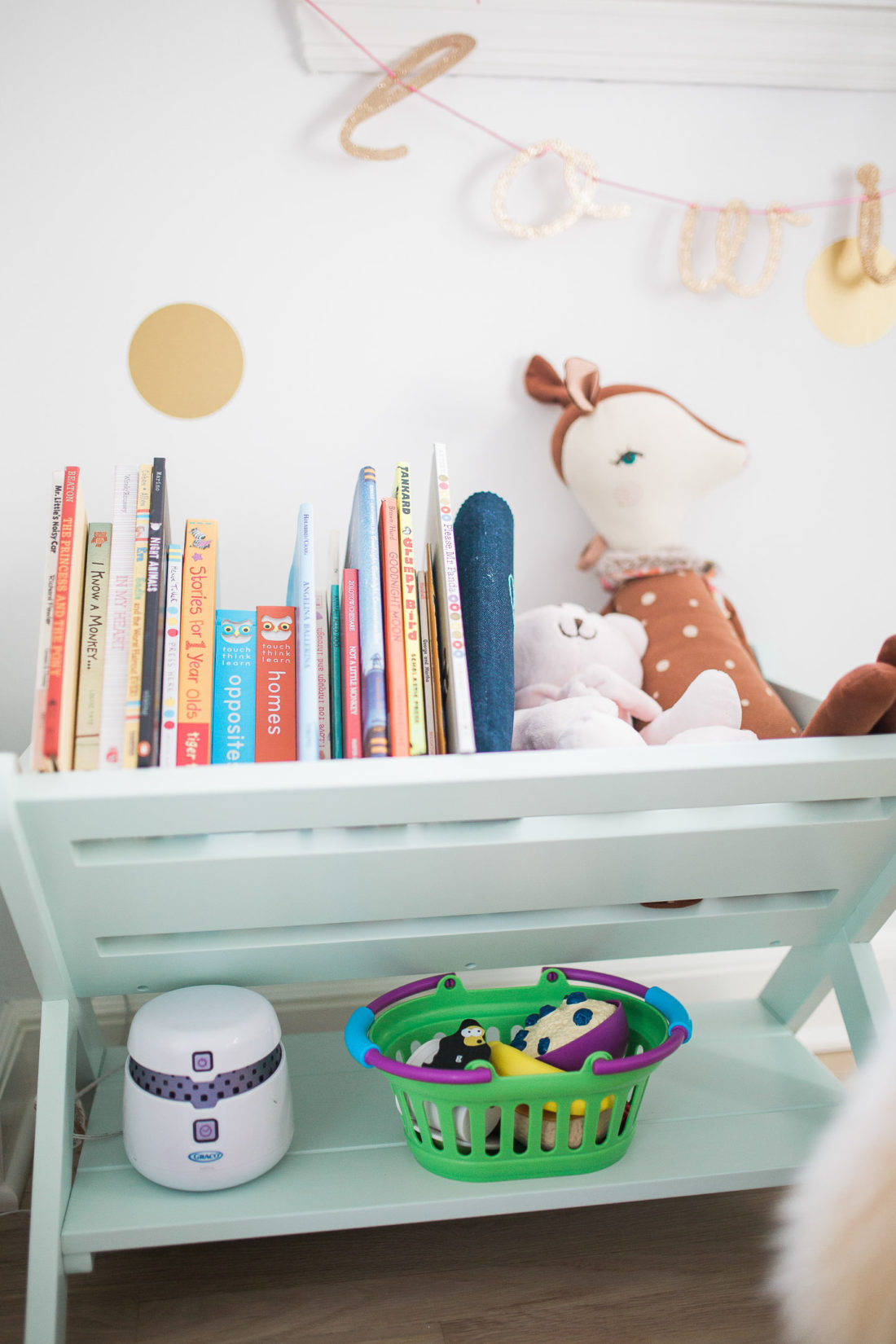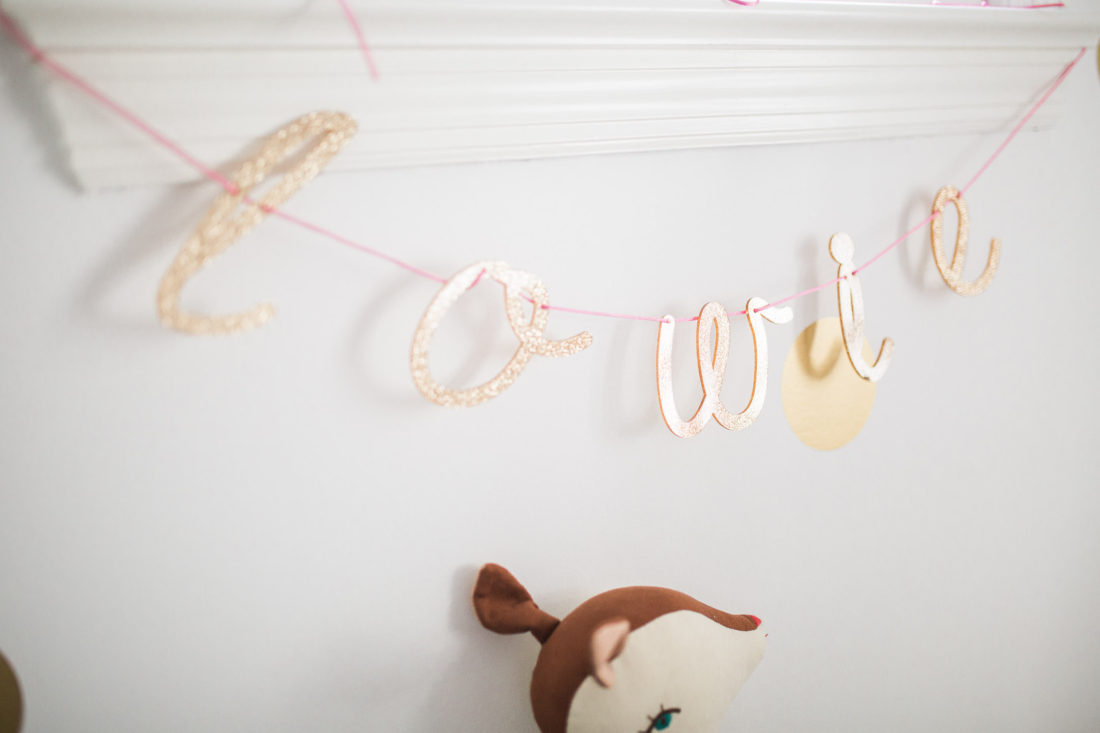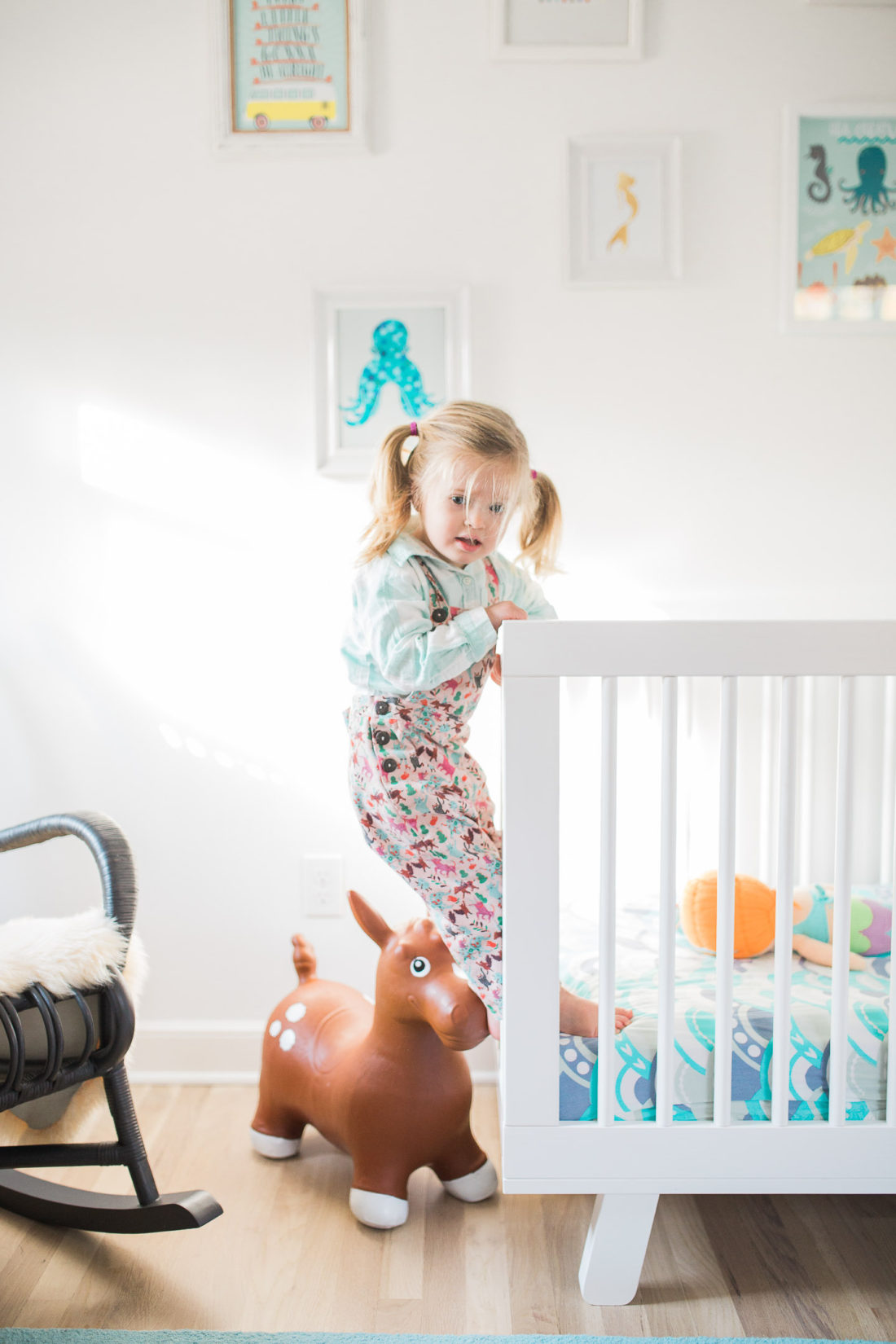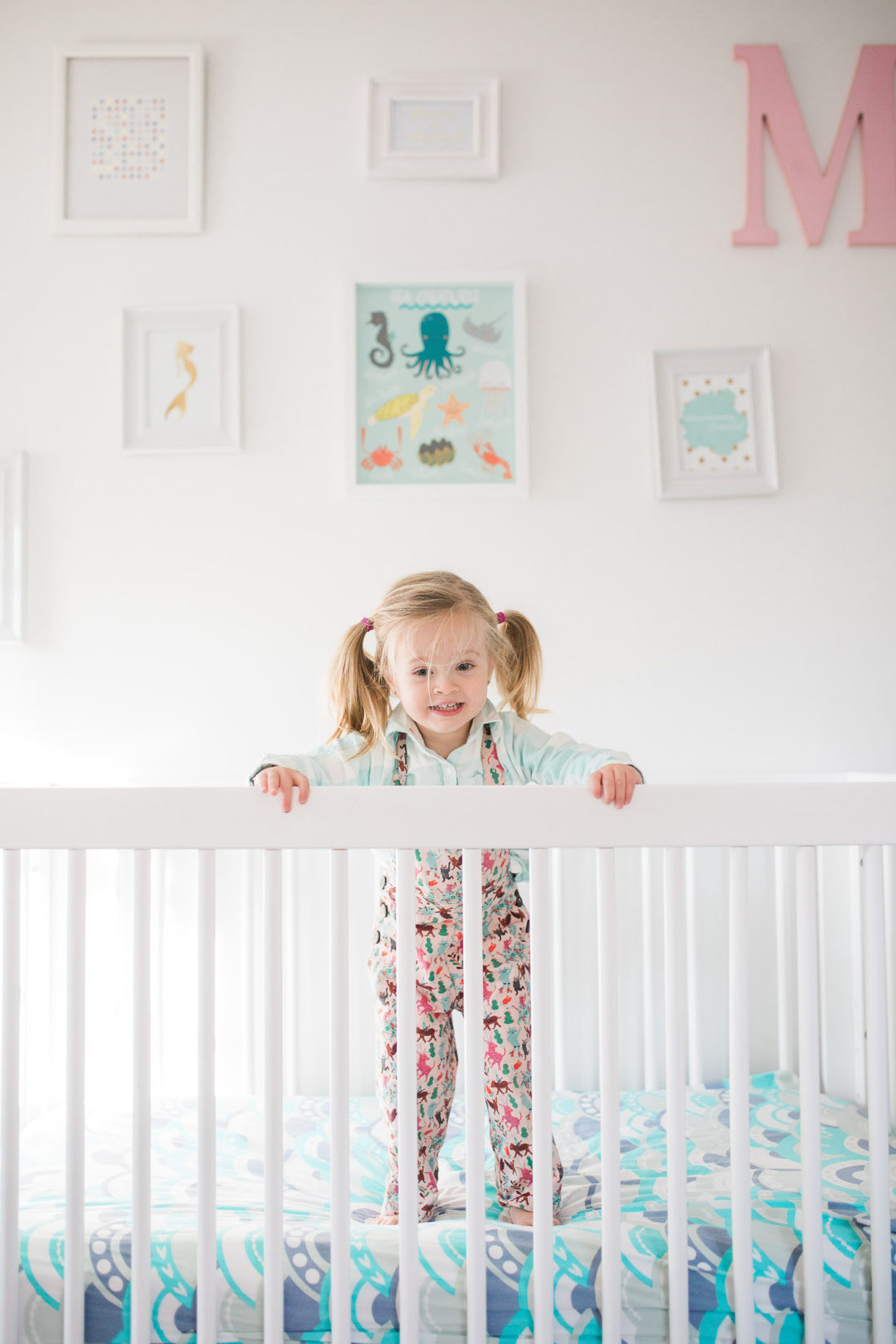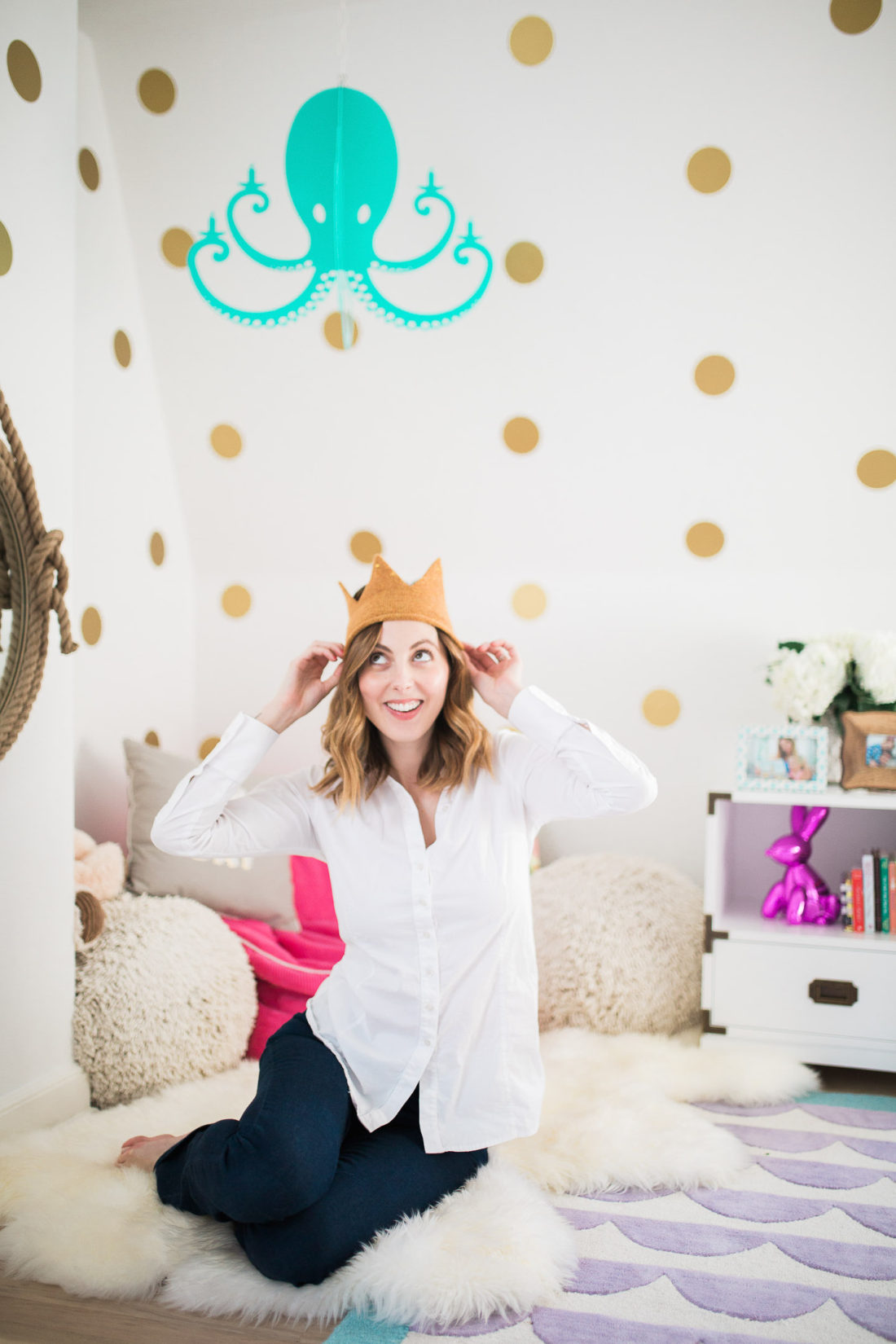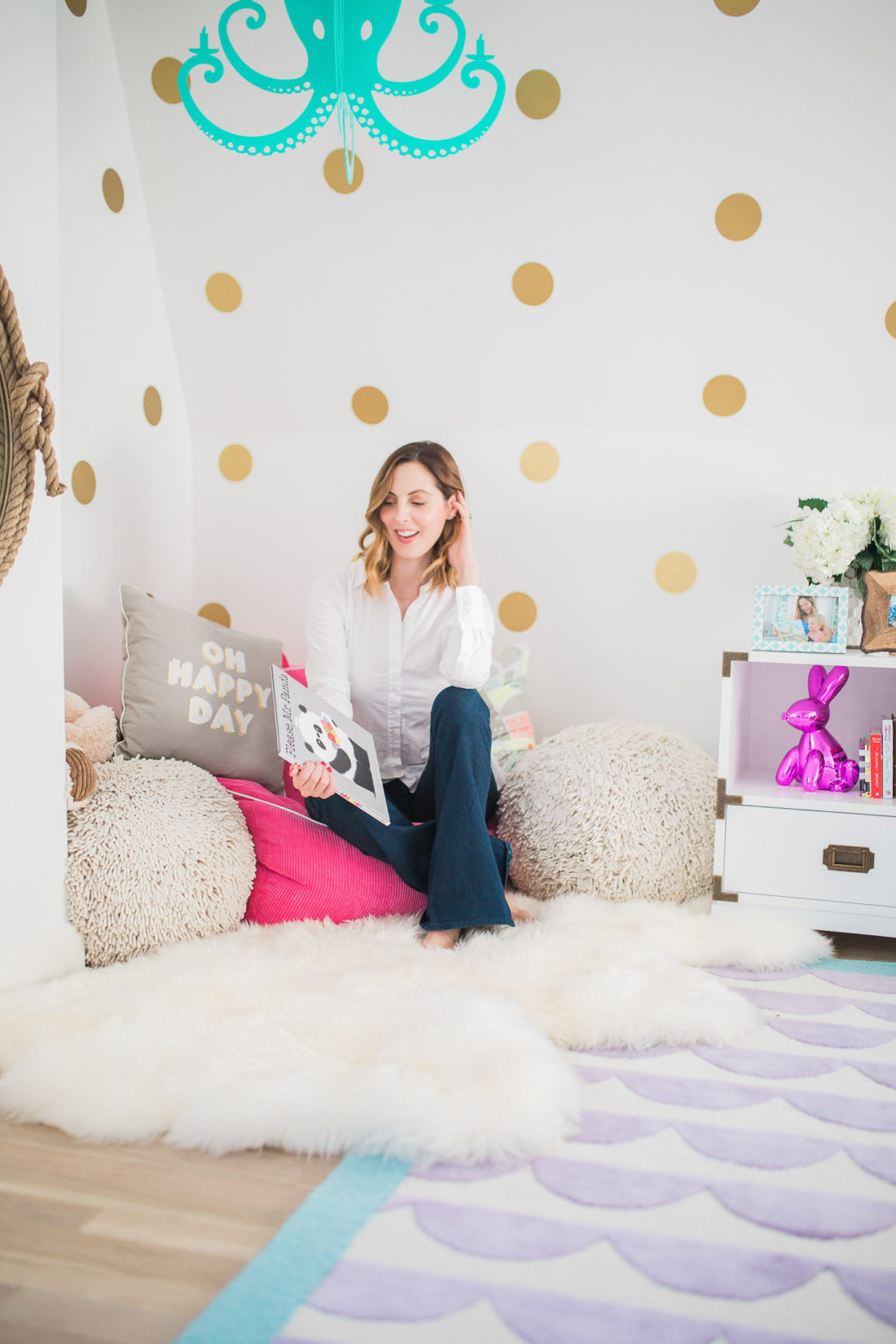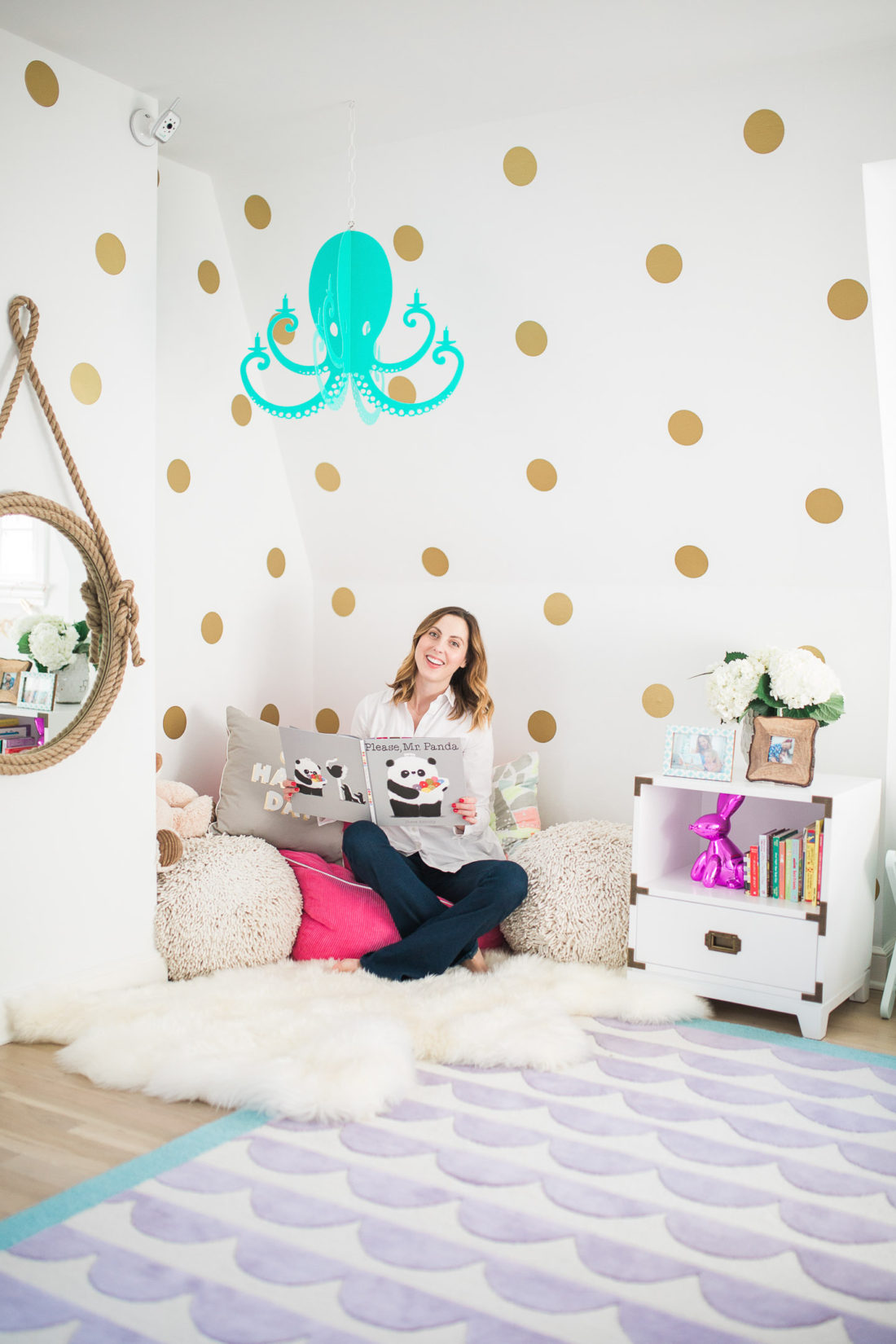 Shop the look…

Design Sources
Gold Polka Dot Decals: Urban Walls
Crib: Babyletto
Mattress: Naturepedic
Bedding: Land Of Nod
Rug: Potter Barn Kids (similar)
Rocking Chair: Land Of Nod
Mirror: Land Of Nod
Sheepskin Rug: Overstock.com
Side Table: Land Of Nod
Shaggy Poufs: Land Of Nod
Pink Bean Bag: Target (similar color in stock)
Dress Up Bins: Target
Hamper: Land Of Nod (similar)
Octopus Chandelier: NK
Book Caddy: Land Of Nod
Lowie Banner: Meri Meri
Accent Pillows: Target
Seahorse Pillow: Land Of Nod
Mermaid Dolls: Cuddle and Kind
Art Prints: Land of Nod, Etsy, Cotton On Kids
Roman Shades: Pottery Barn Kids
Photographs by Stephanie Elliott Photography
Save