The following content may contain affiliate links. When you click and shop the links, we receive a commission.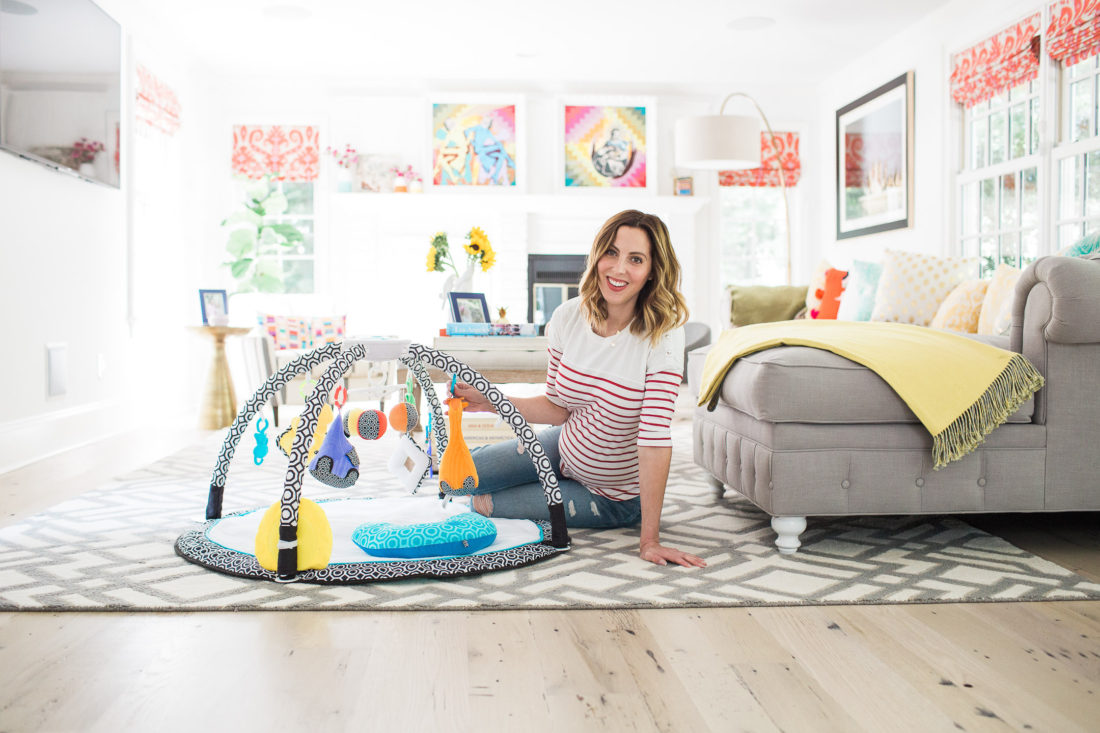 There's a saying about Parenthood that I really love: "I was a perfect parent before I had children." Well folks, that pretty much sums it up. I think anyone with children can attest to the fact that there is a laundry list of things that we said we "would never, EVER do" before reality set in and those actual real-life kids showed up in our lives. Reality is oftentimes very different than projection. I will admit that "kid stuff" taking over our home décor was something that I personally used to swear would never happen. Aaaaand then my daughter was born– and I had to stimulate, entertain, and occupy her…and then about thirty thousand toys and pieces of baby gear exploded all over our home. Sound familiar? Over the years, I've managed to pare down the chaos a little bit, but with baby boy on the way I'd be lying if I said that I wasn't dreading opening the floodgates and letting in the sea of baby stuff.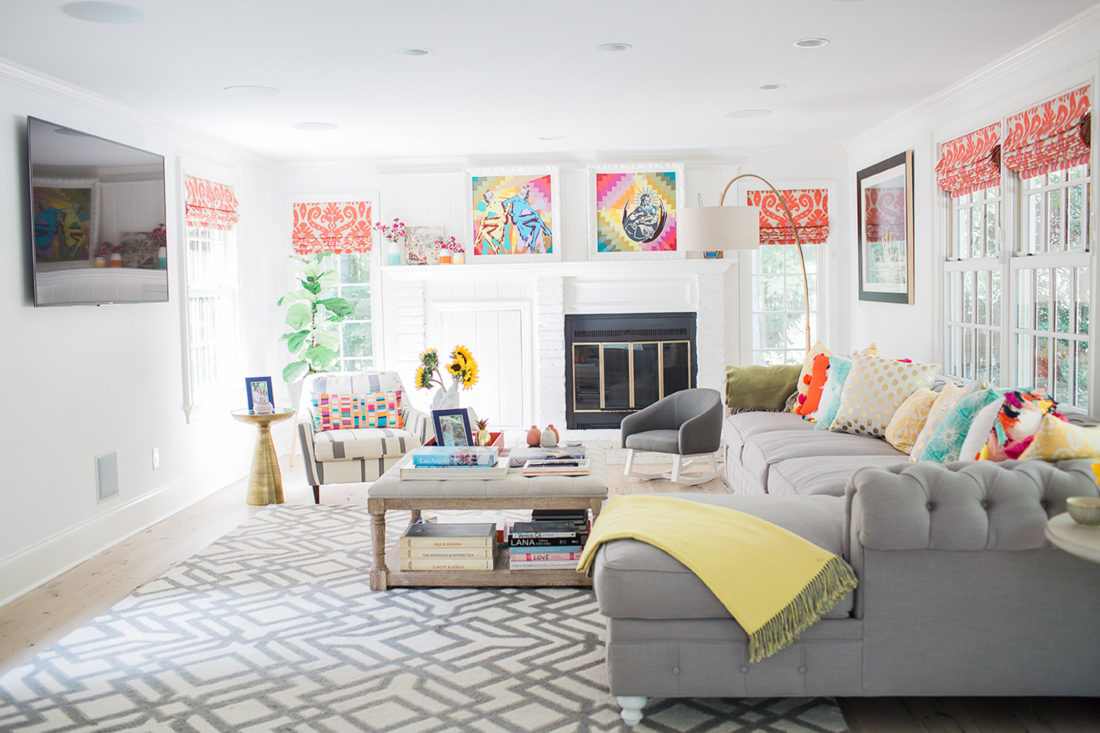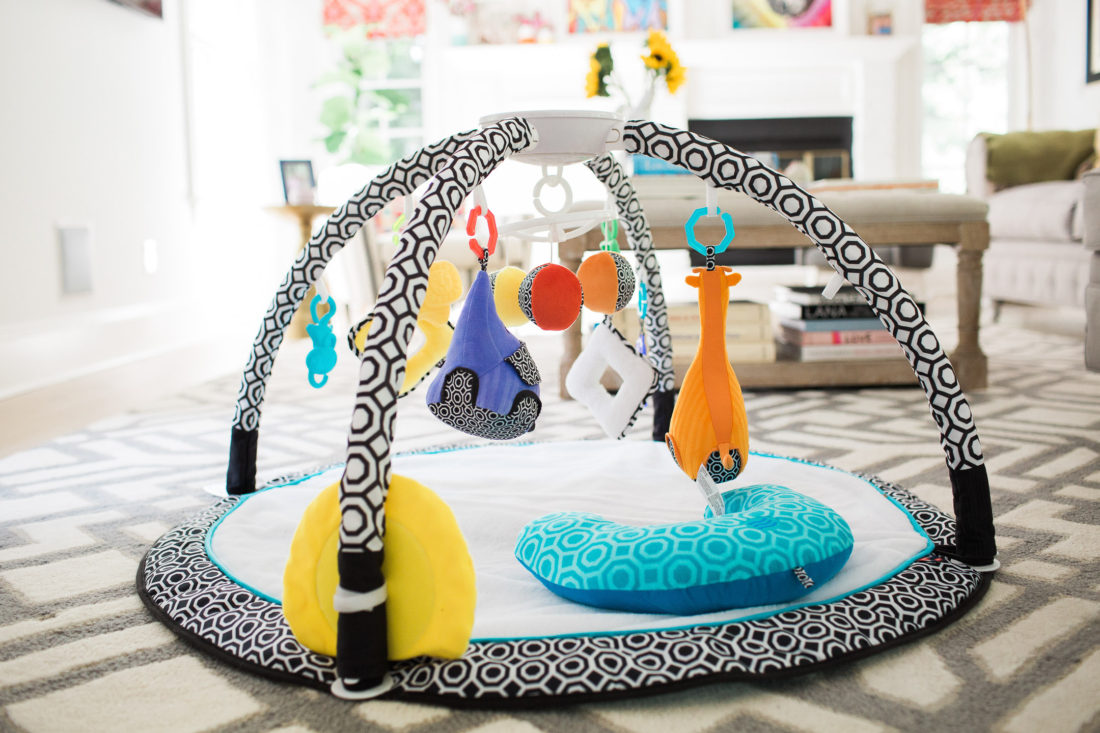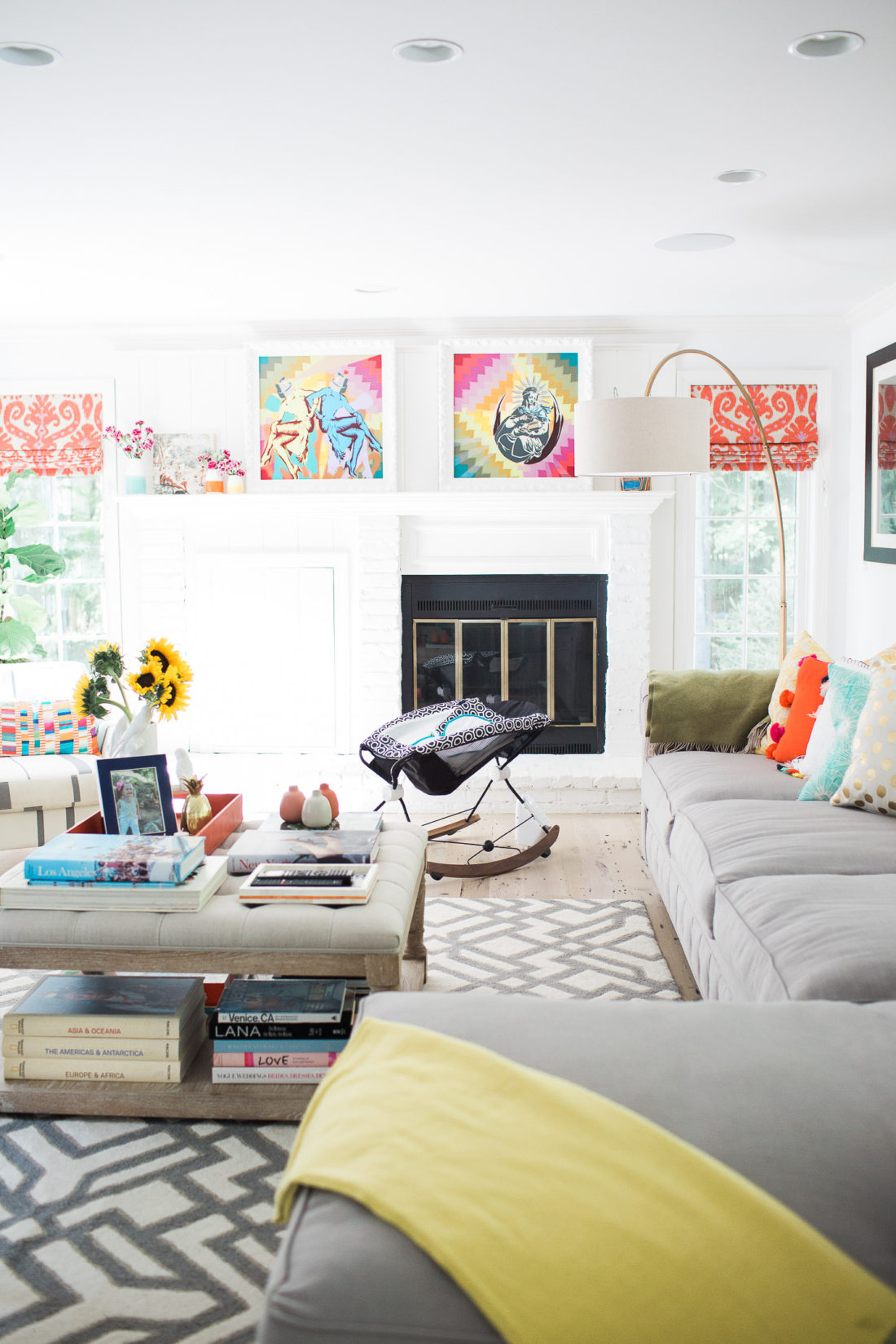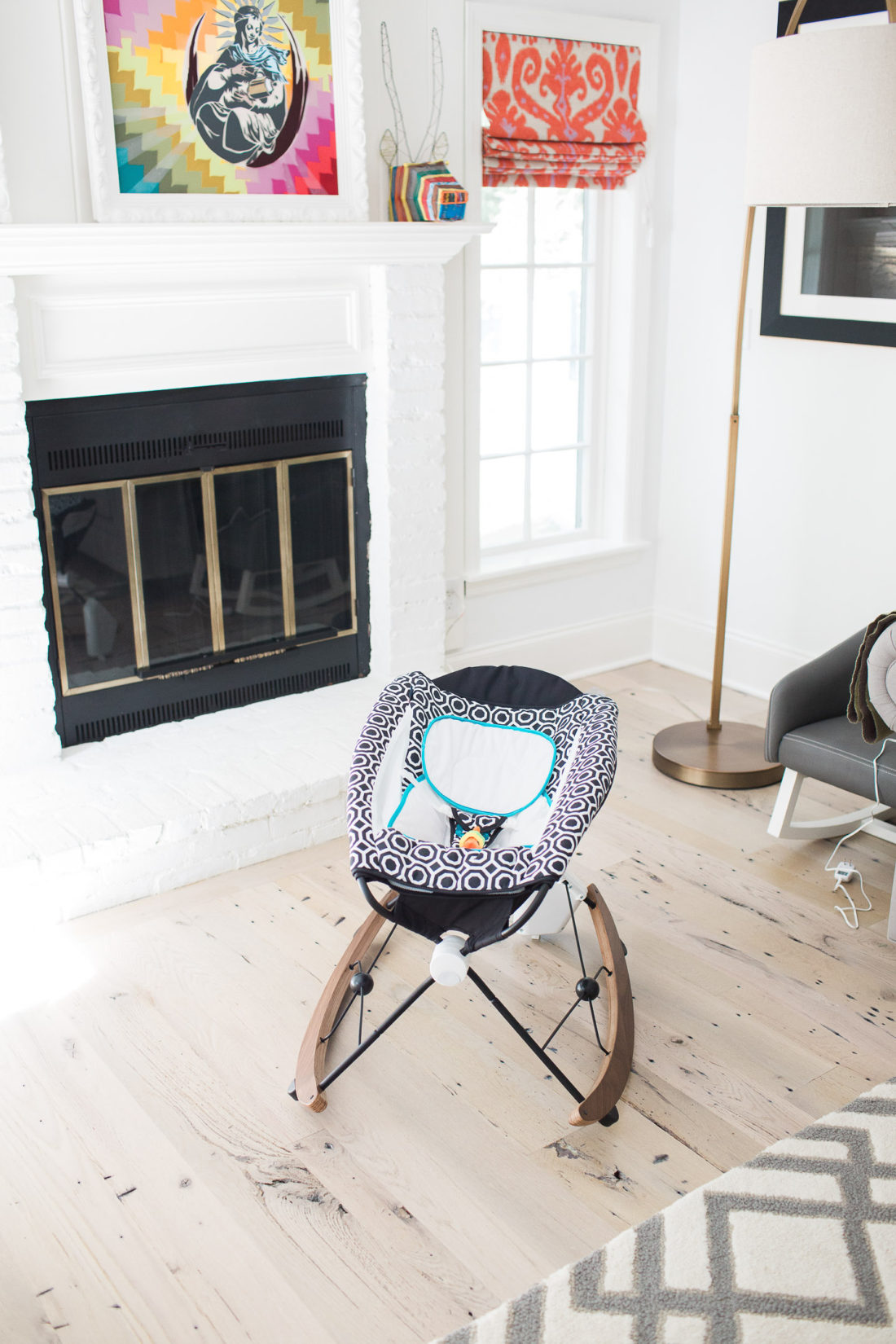 But then, like something out of a Fairytale, one of my favorite ever interior design masters collaborated with one of the most established and reliable baby gear companies ever, and created CHIC BABY STUFF. Faint, it's ok– I'll catch you. I'm talking about the ultra fab Jonathan Adler Crafted by Fisher Price collection. The collection is perfectly Jonathan Adler and perfectly Fisher Price– meaning that everything from the colors to the shapes and materials of the products are so stylish, without compromising on what's important for your baby and their development. Finally somebody has proven that baby gear can be functional, intelligent, baby-friendly, and aesthetically pleasing to Parents! After all, parents are still people who love beautiful things. We take pride in our homes, and we want to enjoy our living spaces alongside our babies!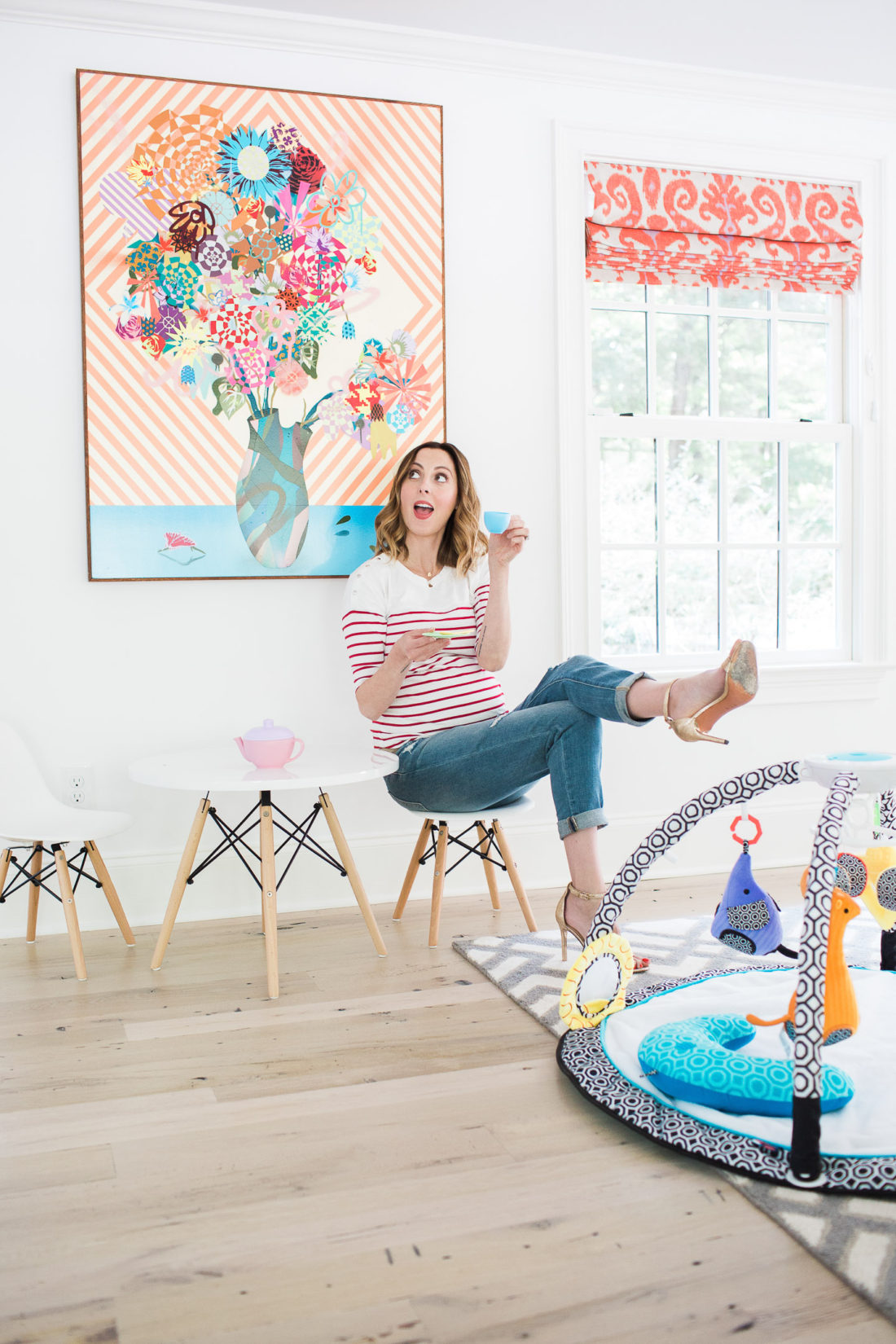 As an (almost) second time Mama, I'm really loving the new Jonathan Adler Crafted by Fisher Price collection. The patterns are graphic and fresh, and the shapes and animals they feature are all reminiscent of the timeless hits from Adler's eponymous décor collection. I especially love the wood accents– so chic! I chose the Deluxe Rock n' Play Sleeper and the Sensory Gym for Baby Boy Martino since I found those baby gear items to be totally indispensable for my daughter– I'm so relieved to have found these fabulous new and modern options this time around. I'm also really excited about the Deluxe High Chair– it matches my kitchen décor absolutely perfectly and is also as high performance as you could wish for. This is definitely not a high chair I have to put away when we have company. The lines are so modern and it can be adjusted for any type of home. Not only can you use it as a traditional high chair, but it can be modified and placed on a dining chair as an awesome space-saving option for smaller homes and apartments.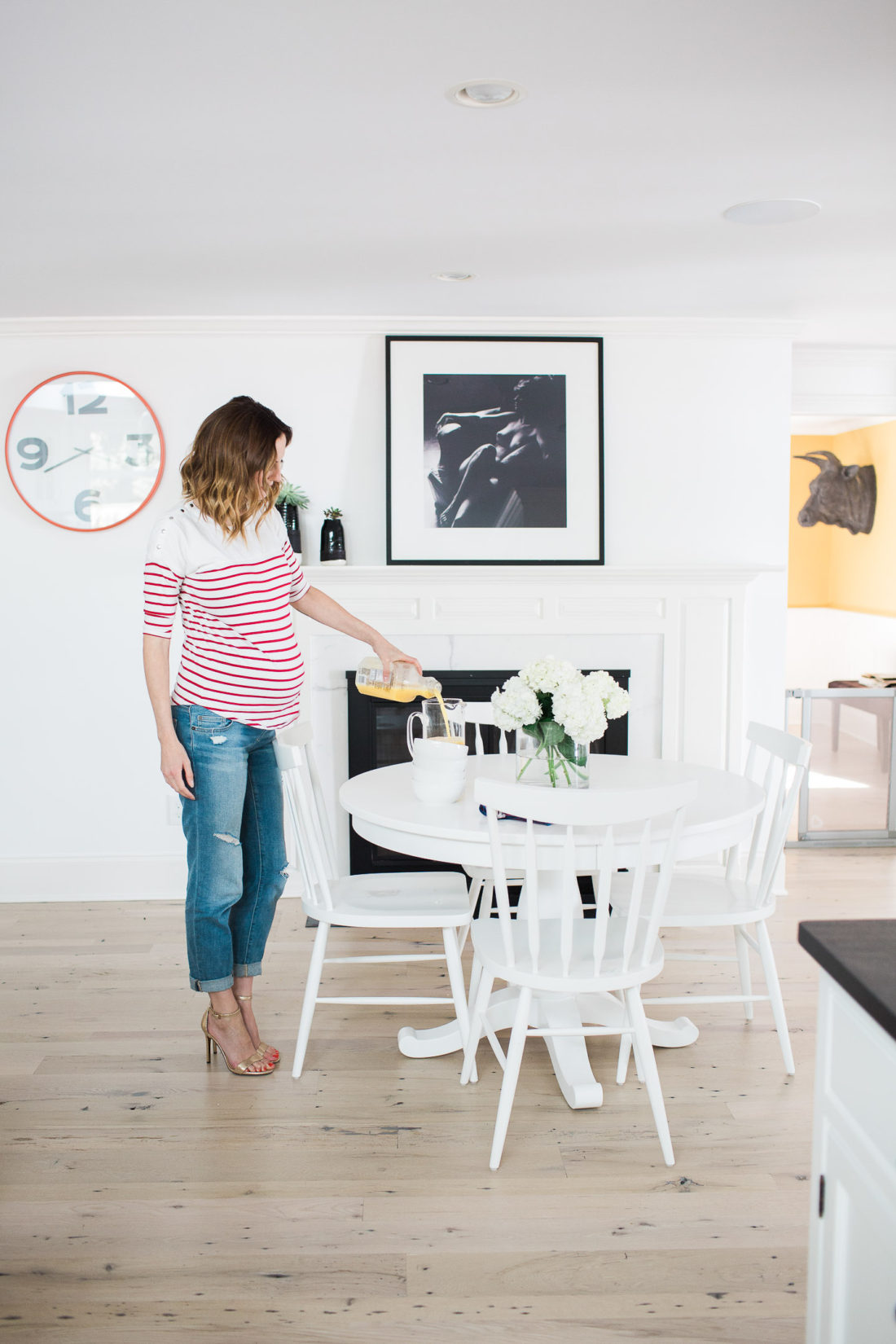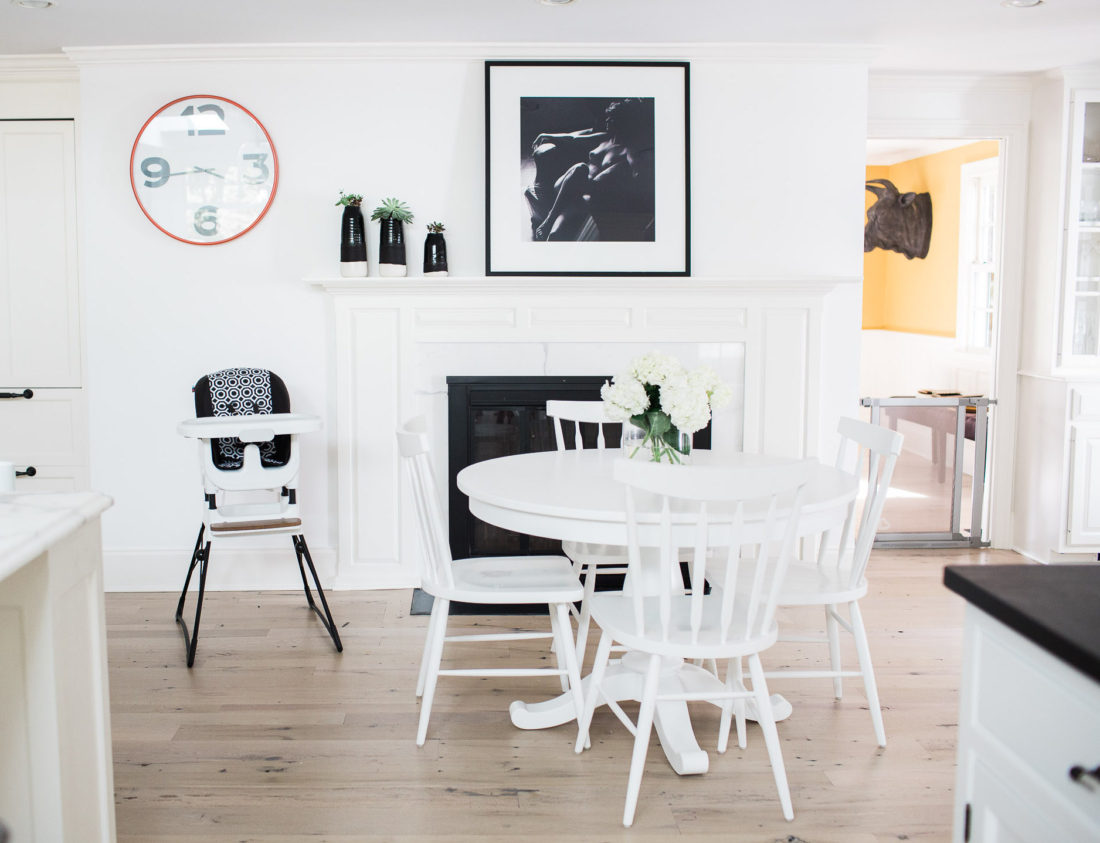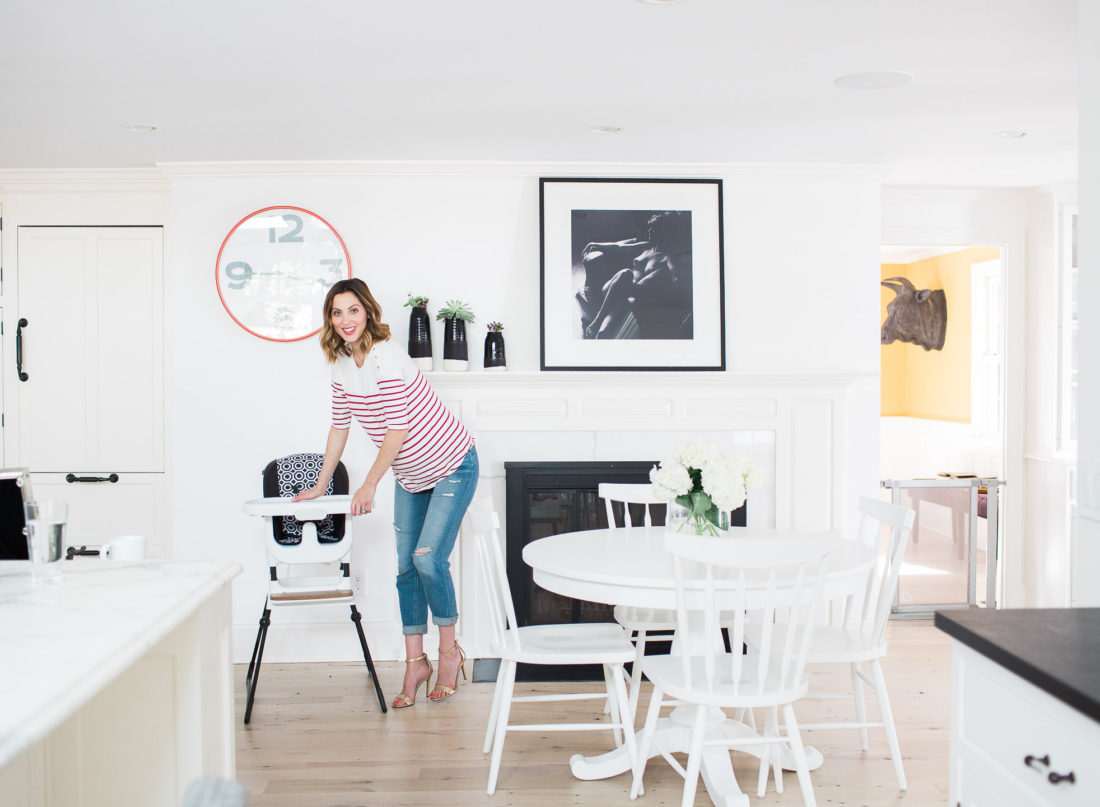 In fact, the best part of these new Jonathan Adler Crafted for Fisher Price products is how intelligent they are. While I assembled all the pieces, I was amazed by how much thought had been put in to every single detail. The products are all perfectly simple and yet completely sturdy and substantial– they feel like real pieces of furniture instead of something you'll want to toss or give away as soon as your kid grows out of it. The Deluxe Rock n' Play Sleeper and the Sensory Gym are both able to be synced to your Smartphone, and the Sleeper even gently rocks itself.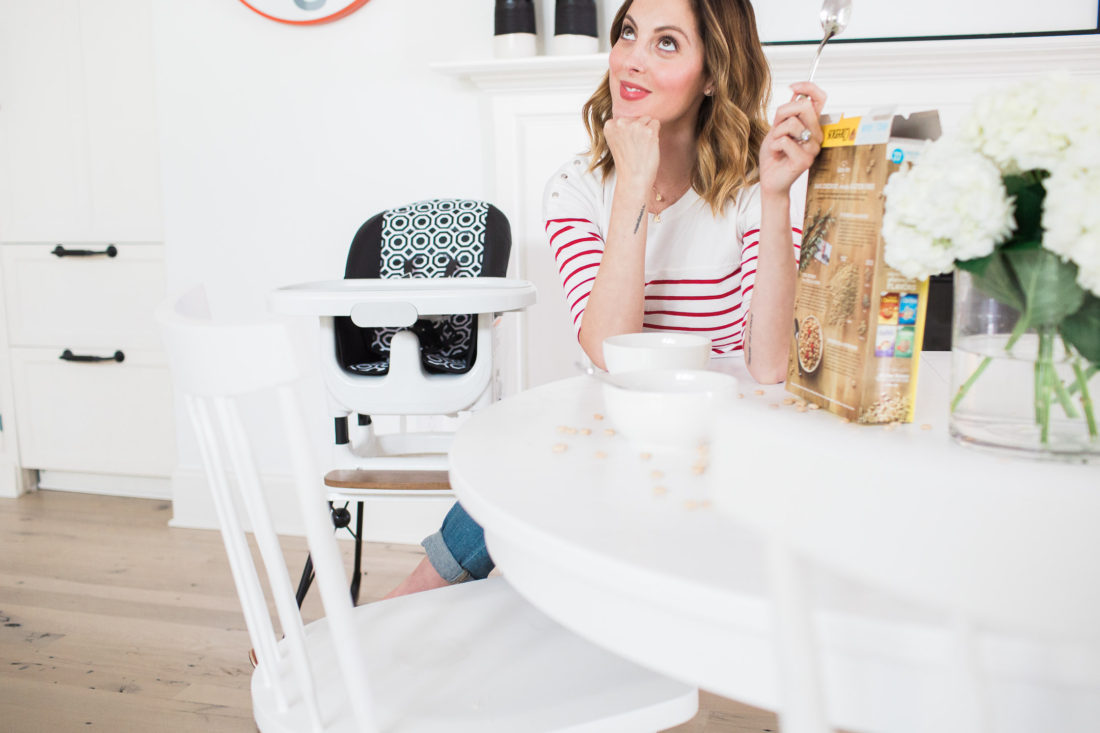 Any time you welcome (another) child in to your family, things aren't going to go perfectly– there's a serious adjustment period for everyone– both logistically and emotionally. But this time around I'm focusing on making sure that we all feel like our needs are being met and that we are happy in our environments. Making room for our sweet baby boy and providing him with excellent baby gear without cramping our own style can be possible. It might not always look totally clean and perfect around here– and there may be multicolored splashes of pureed veggies all over that gorgeous high chair eventually– but the fact that these changes are fitting in to our existing family environment makes me really happy. I just know when Baby Boy arrives we will all take one look at him and feel like he was a part of our family all along. Looking at his little Sensory Gym and Rock n' Play Sleeper all set up already make my heart swell and anticipate what it will feel like to welcome him in to our lives– I can't wait to spend time all together in our new home and to fill it with love and memories. And of course, while we wait, a certain somebody's Big Sister has been "testing out" all of his brand new baby gear. I can't exactly blame her– good looking pieces of furniture can be hard to resist.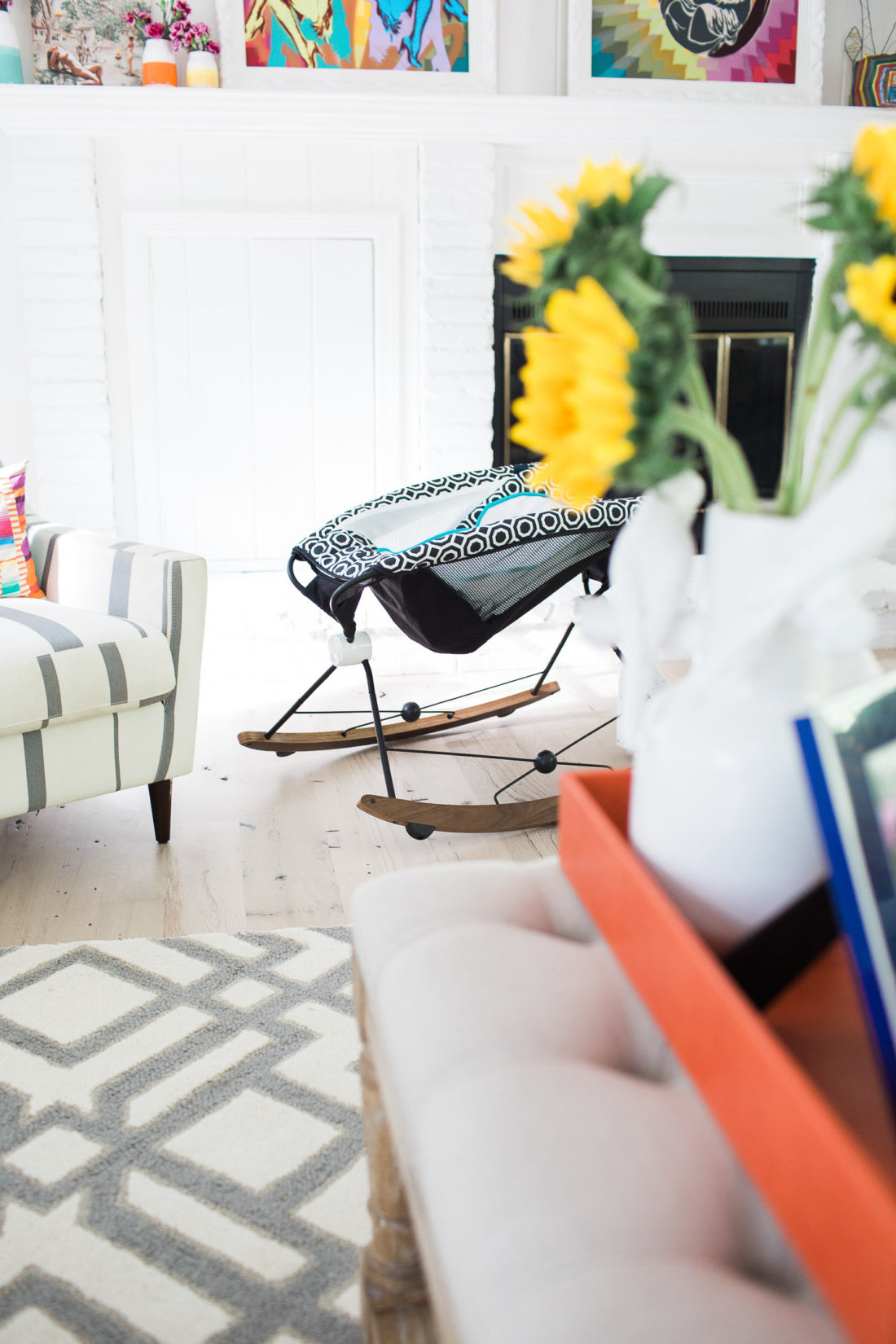 **Many thanks to Fisher Price for sponsoring this post! As always, the thoughts and opinions expressed above are entirely my own.
Photographs by Stephanie Elliott Photography