The following content may contain affiliate links. When you click and shop the links, we receive a commission.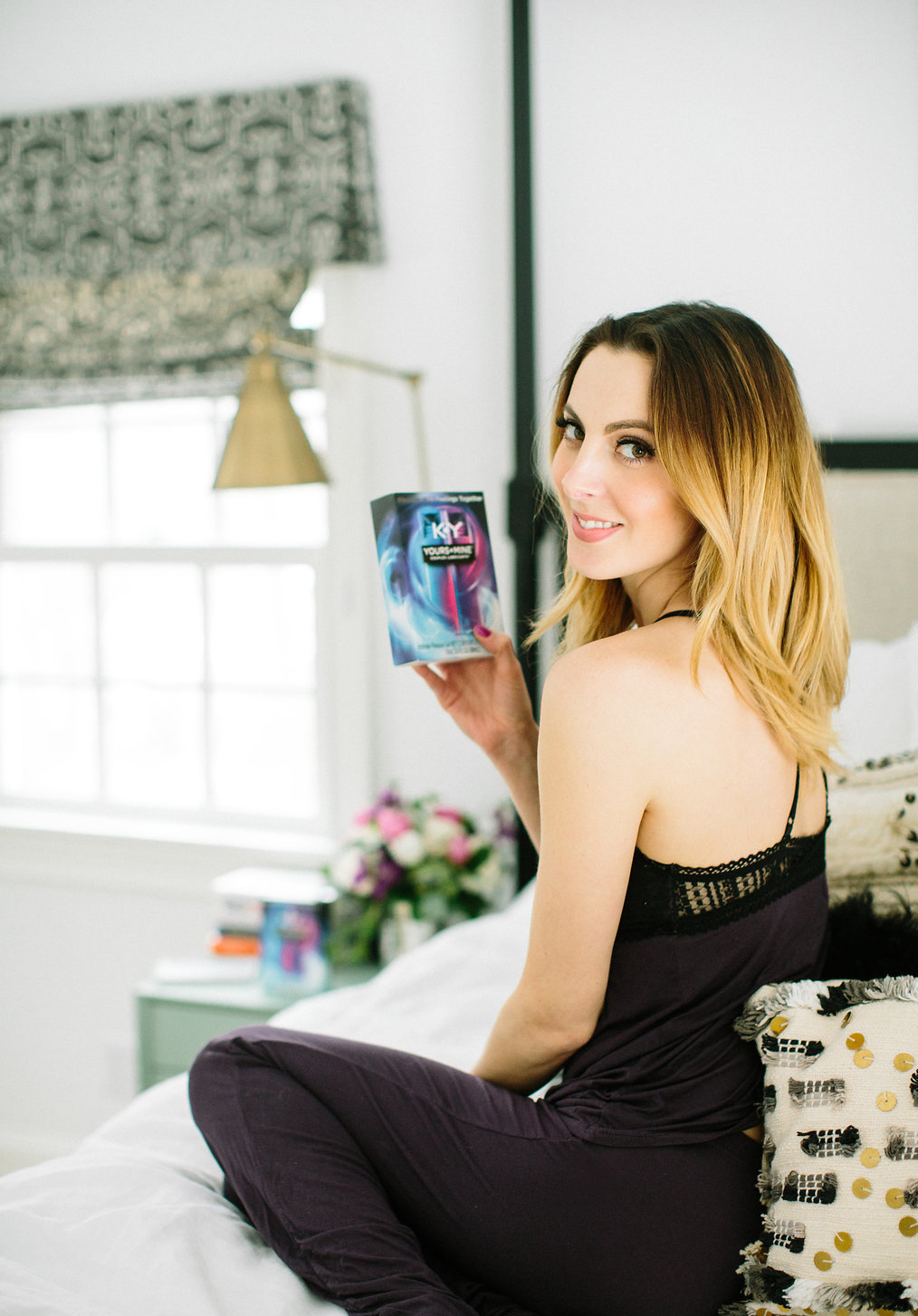 This post is sponsored by K-Y®
I've never shied away from talking about Sex on my blog– I think it's one of the most pertinent topics in the Marriage and Motherhood space– and with tomorrow being Valentine's Day, I know that love, sex, and intimacy are on almost everyone's mind! But I also know that Holidays, and Valentine's Day in particular, can mean a lot of pressure. I've been really open in the past about how much my own sex life has changed over the years with pregnancy and Motherhood, and when you're trying to get "back on the horse" (for lack of a better term) the pressure to have the best sex ever just because it's expected on a holiday can really do anything BUT set the mood.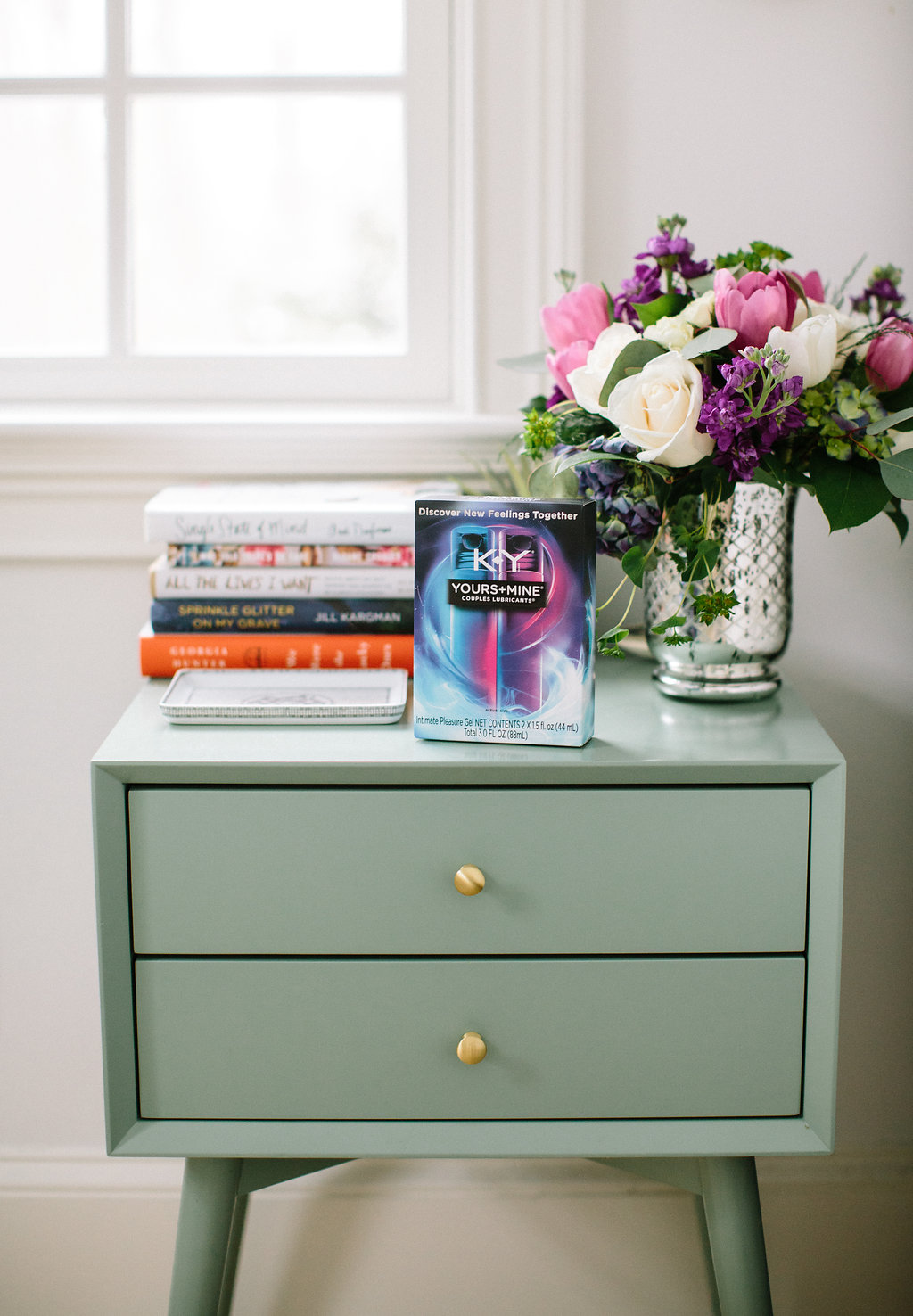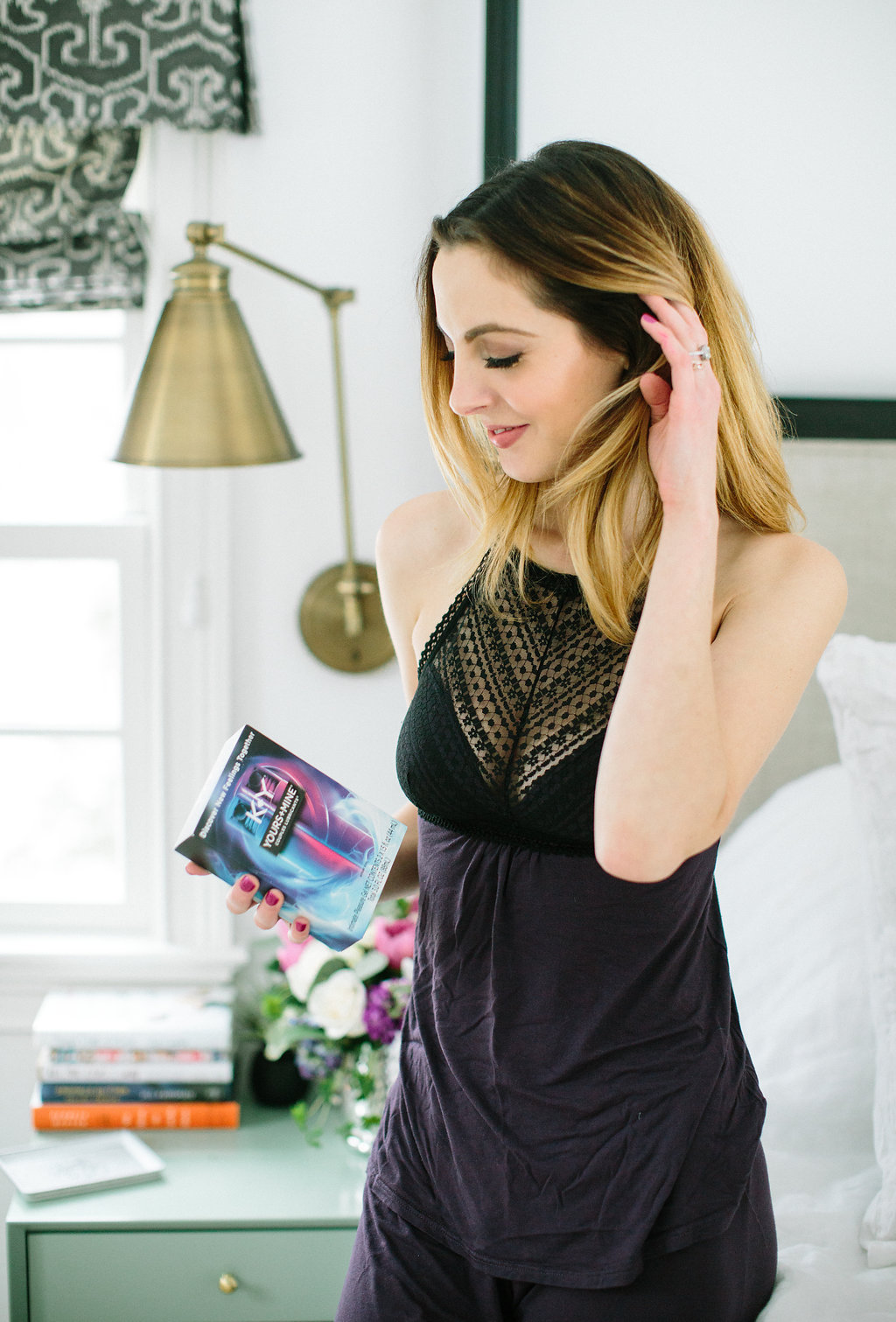 That's why I'm so excited about K-Y® Yours+Mine® Couples Lubricants® , and their awesome messaging for Valentine's Day…and all the other 364 days of the year! K-Y® Yours+Mine® Couples Lubricants® is a really fun, playful twist on your normal lube. It's a pair of lube tubes that come together– one for you, (that gives one sensation when applied) and one for your partner (that gives a different sensation).It's Science, baby! LOL. What I love the most about K-Y® Yours+Mine® Couples Lubricants® is how exploratory it is. I personally feel that one of the best parts of being in a committed relationship is that you can feel free to explore, investigate, and be playful sexually with each other without feeling like the other person will judge you. In a lot of ways, the pressure is off– especially when you've been together a while like Kyle and I have. Sometimes that lack of pressure can be bad– raise your hand if you get lazy about creating sexy time with your partner…ME! But sometimes the lack of pressure can be a great way to join together and put the fun back in your sex life.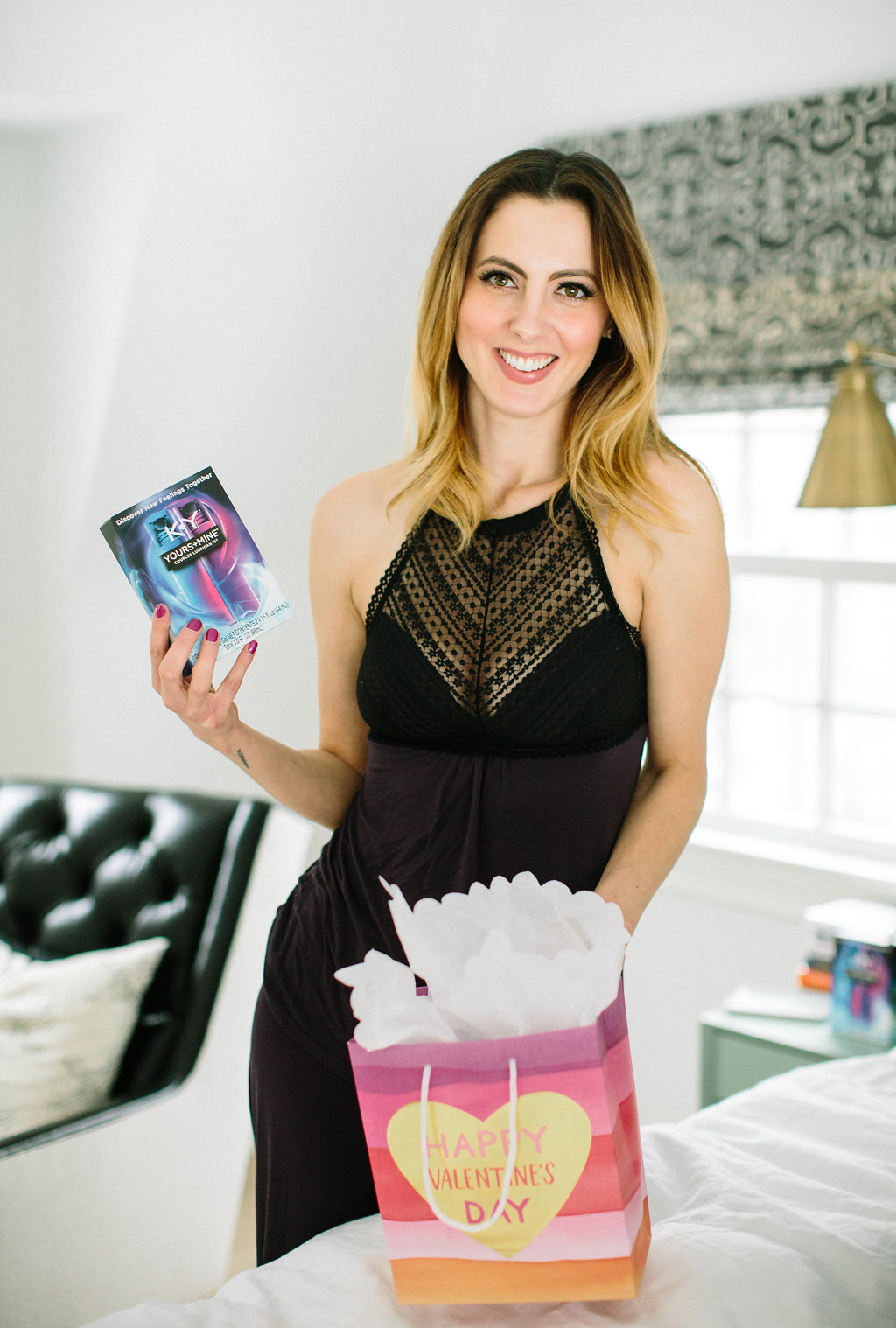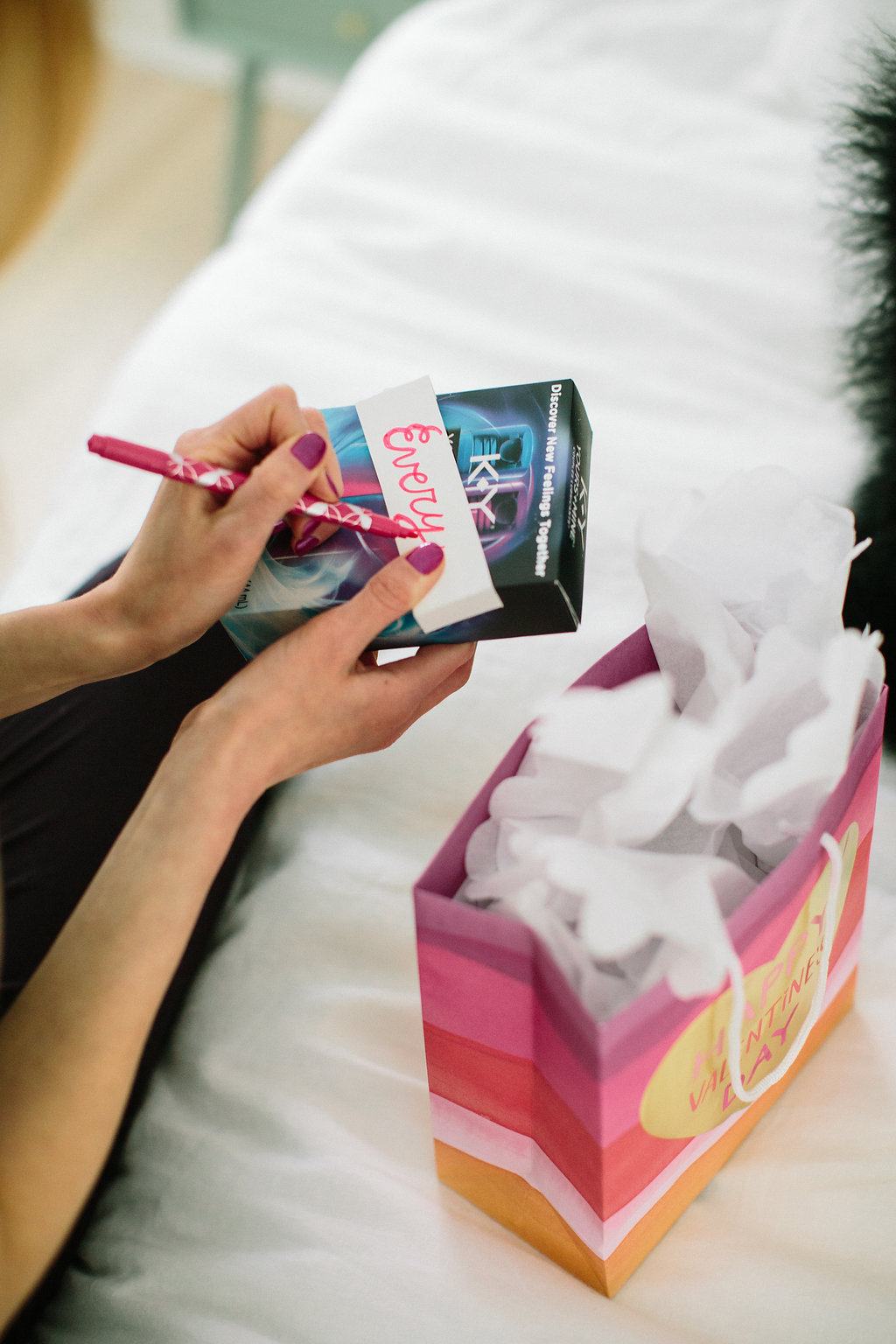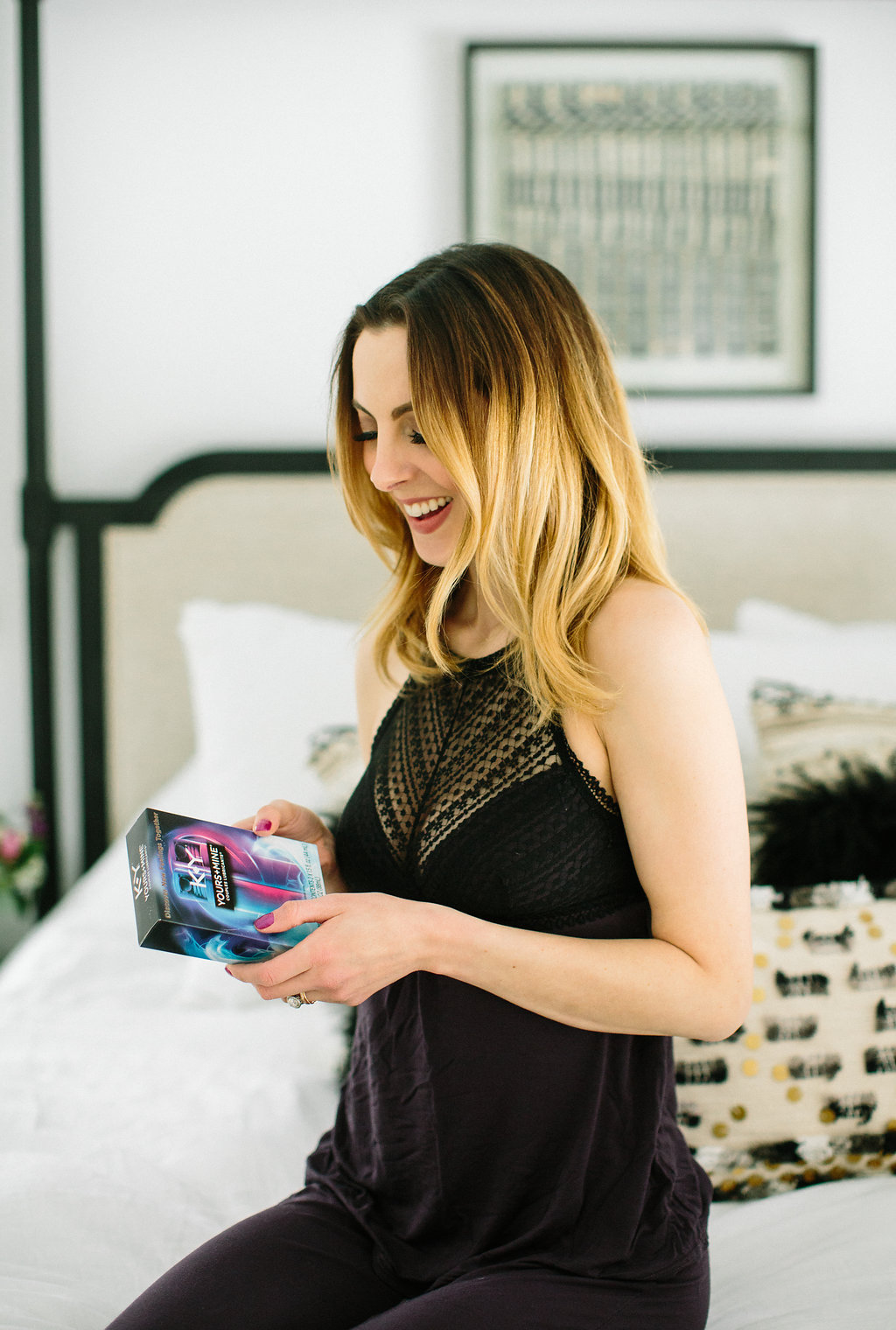 K-Y® recently worked with Wakefield Research to conduct a survey of 1,000 US adults in committed relationships, and one of the statistics they found was that most couples feel tons of pressure to have sex on Holidays (Hi, Valentine's Day), but that most individuals (86%) reported that sex actually felt the best when it was spontaneous. And 92% of people say that sex always feels better with a lubricant (I agree wholeheartedly with that!). This Valentine's Day, I'm joining K-Y® to promote the idea of making sex fun 365 days a year. You don't need a special day to spark that intimacy with your partner, and to have the best sex ever!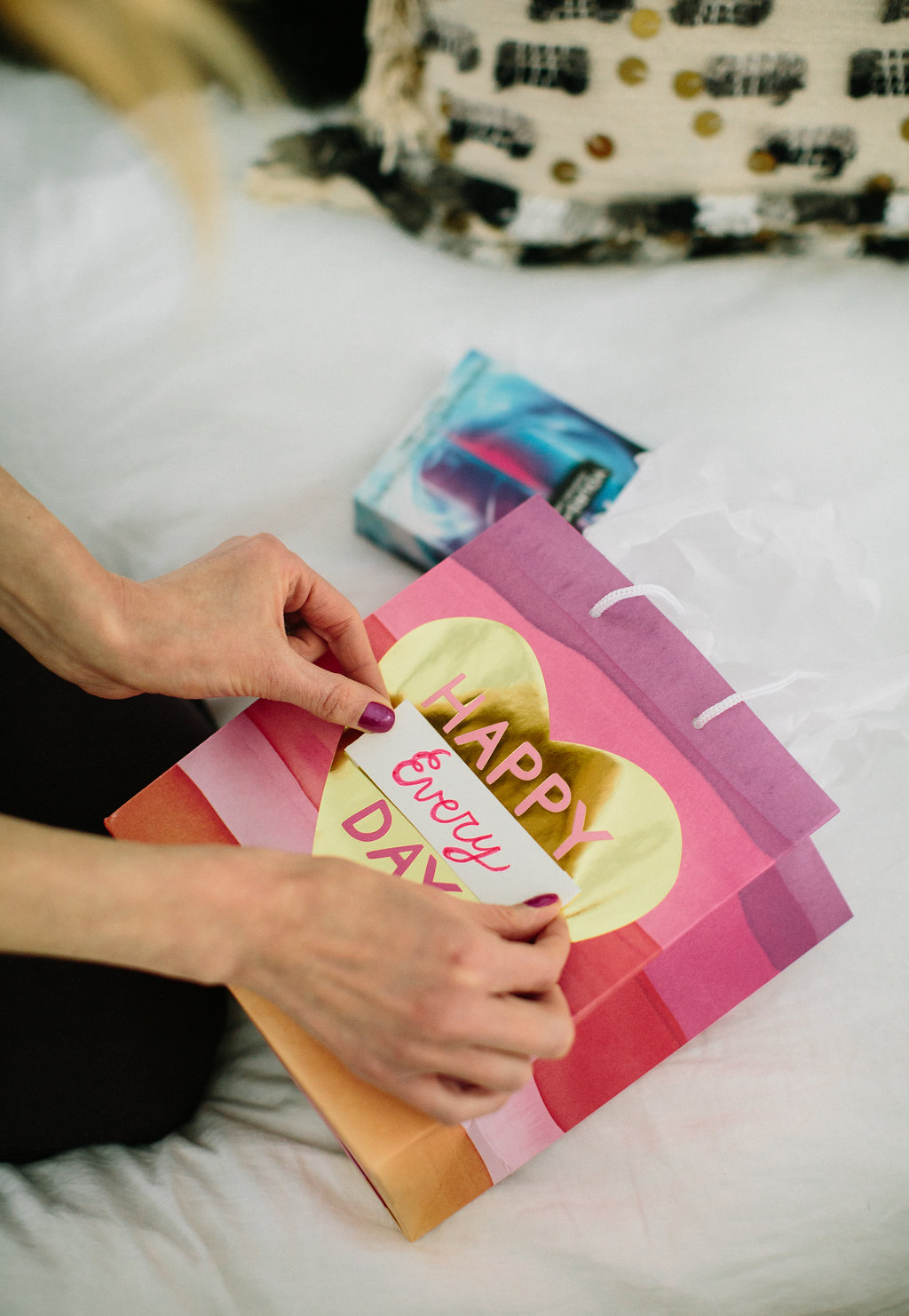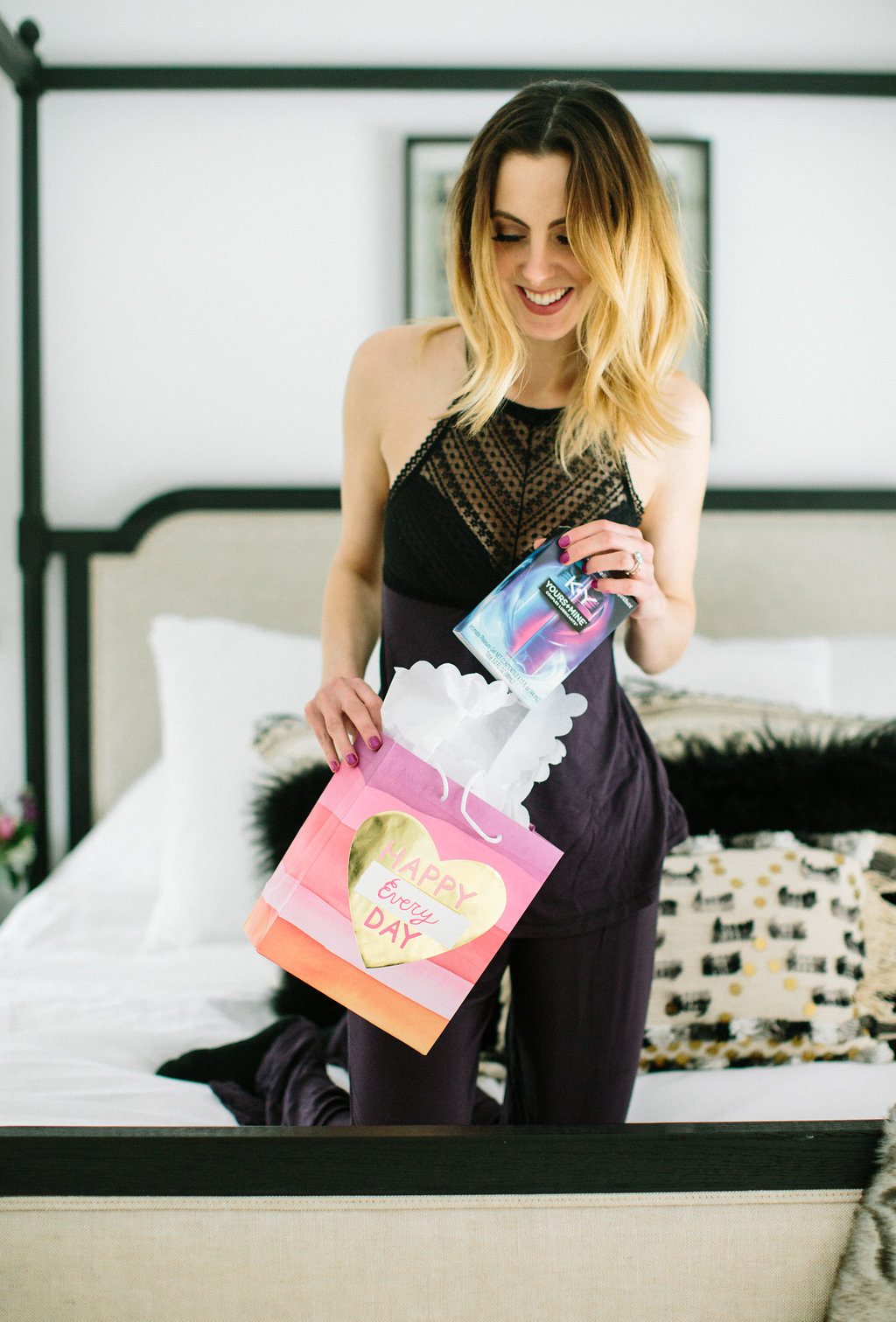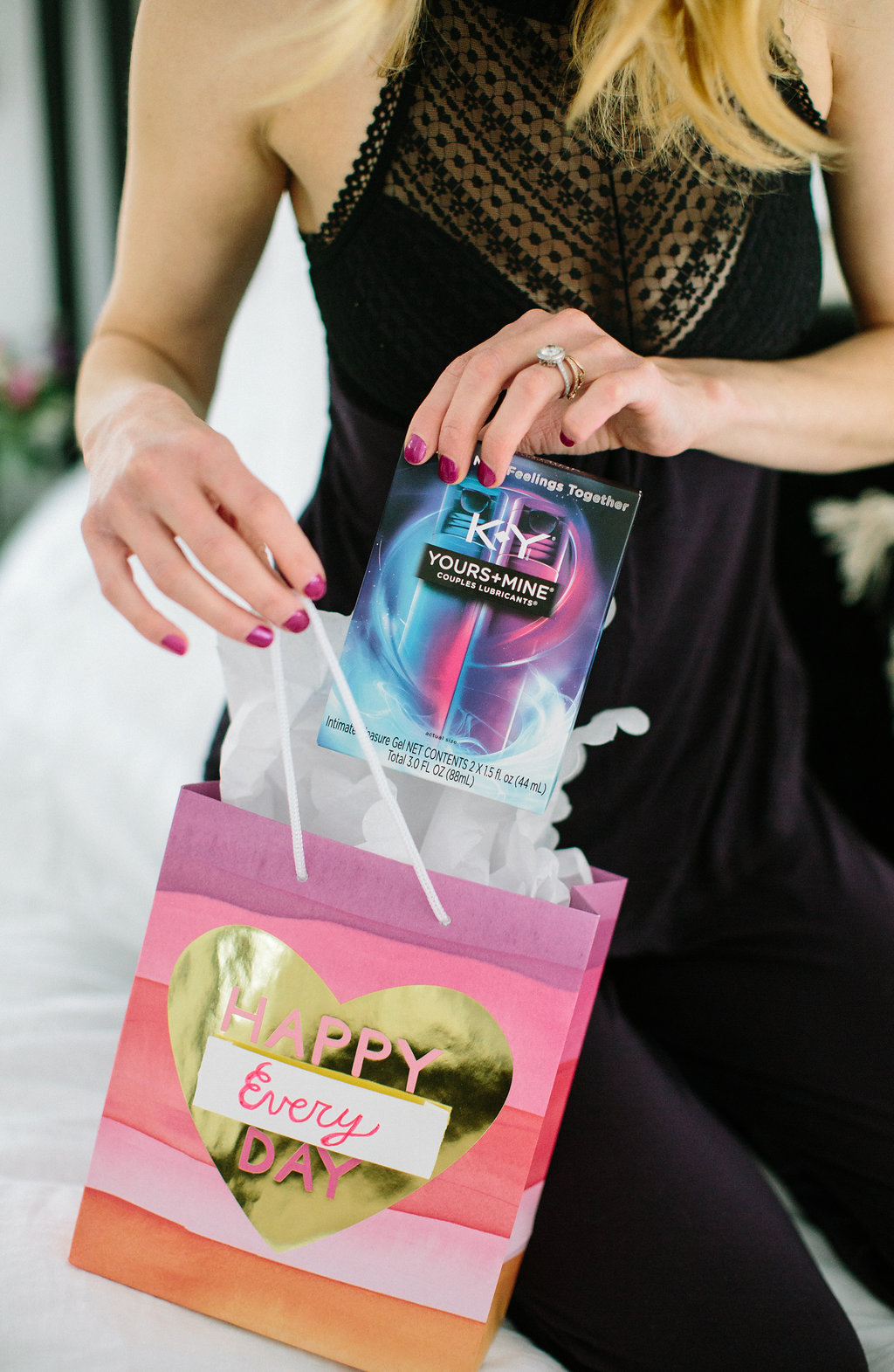 This year for Valentine's Day, I'm gifting Kyle K-Y® Yours+Mine® Couples Lubricants® set. I'm sure when he opens his gift bag he's going to be thrilled that I took the time to prioritize our sex life (that doesn't happen as much as it should, if I'm being brutally honest ) and I love that there is a whole aspect of this product that is about ME as an individual in our sex life. I think that going in to any sexual encounter recognizing that each person has their own sexual journey for themselves, and that something really beautiful can be made by bringing those together, is a really healthy perspective. I plan on making this type of playfulness in our sex life something that we can enjoy on all the other days of the year besides Valentine's Day. I can't wait to try out the lube set! TMI, maybe, sorry. Hahah. I mean we do have two kids, people!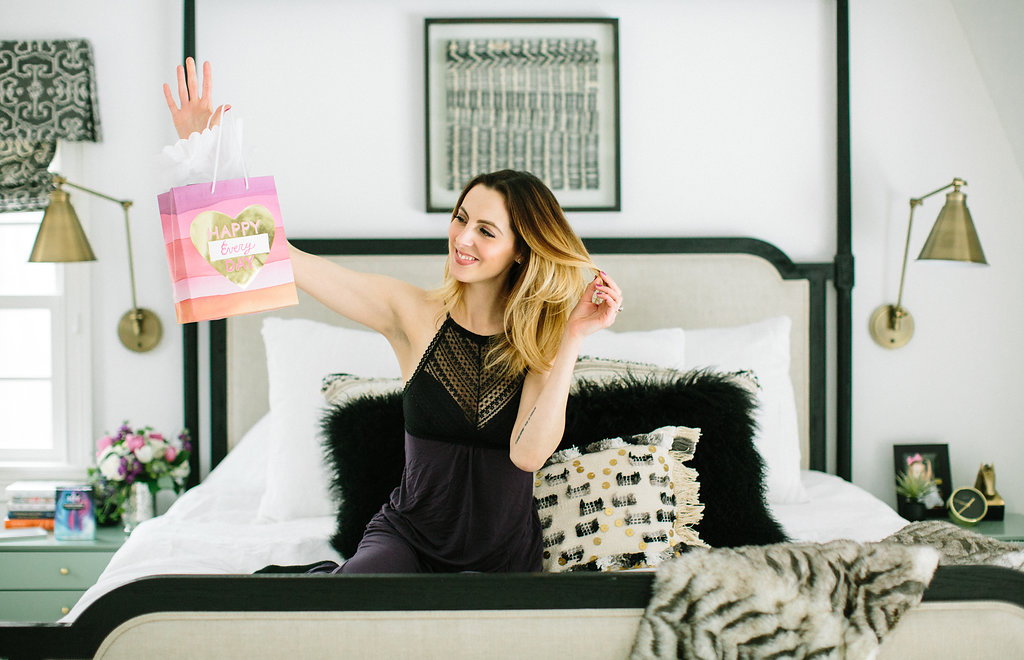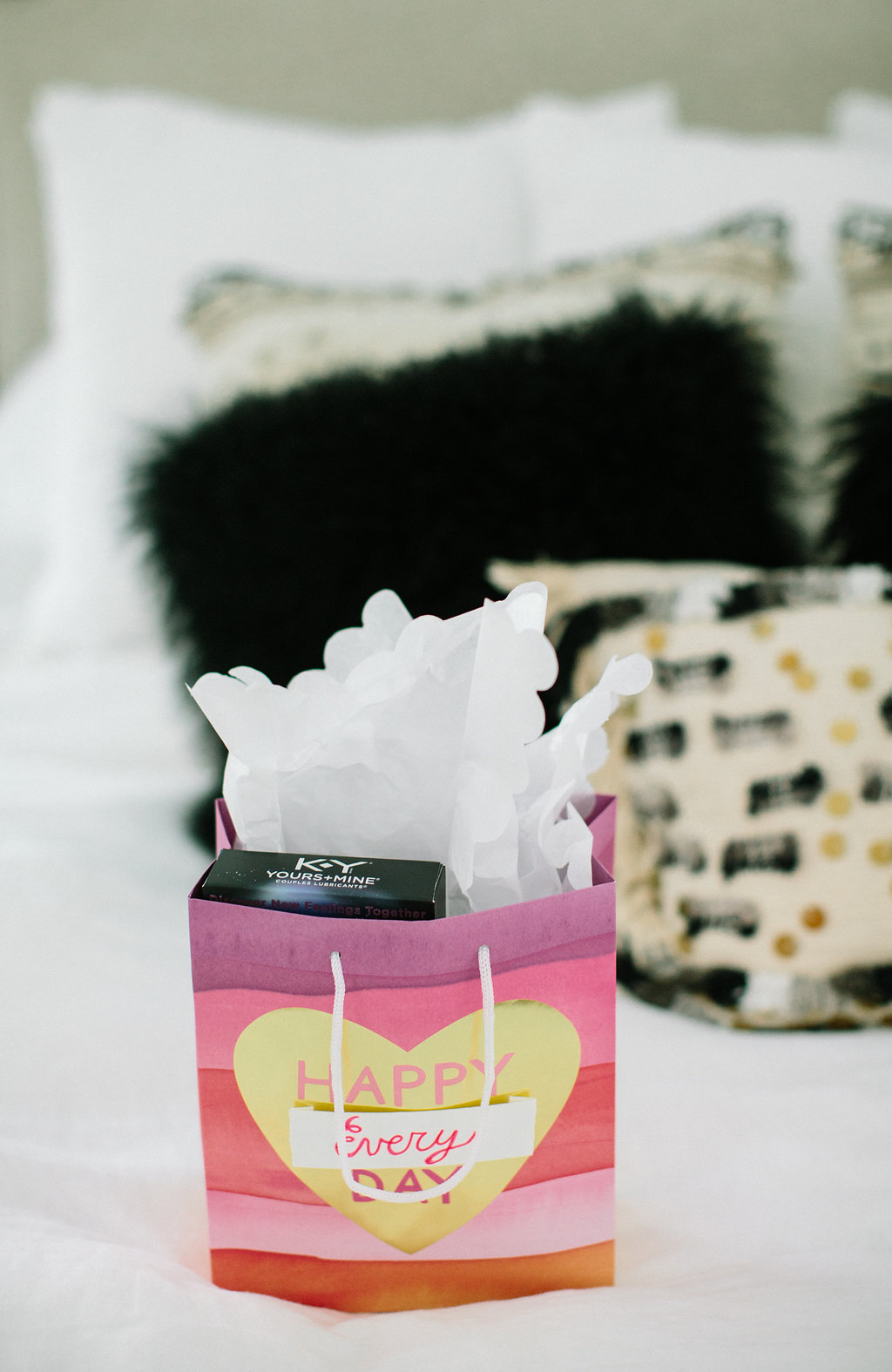 Are you going to try K-Y® Yours+Mine® Couples Lubricants®, or have you in the past? I would love to hear about your experience if you feel comfortable sharing!!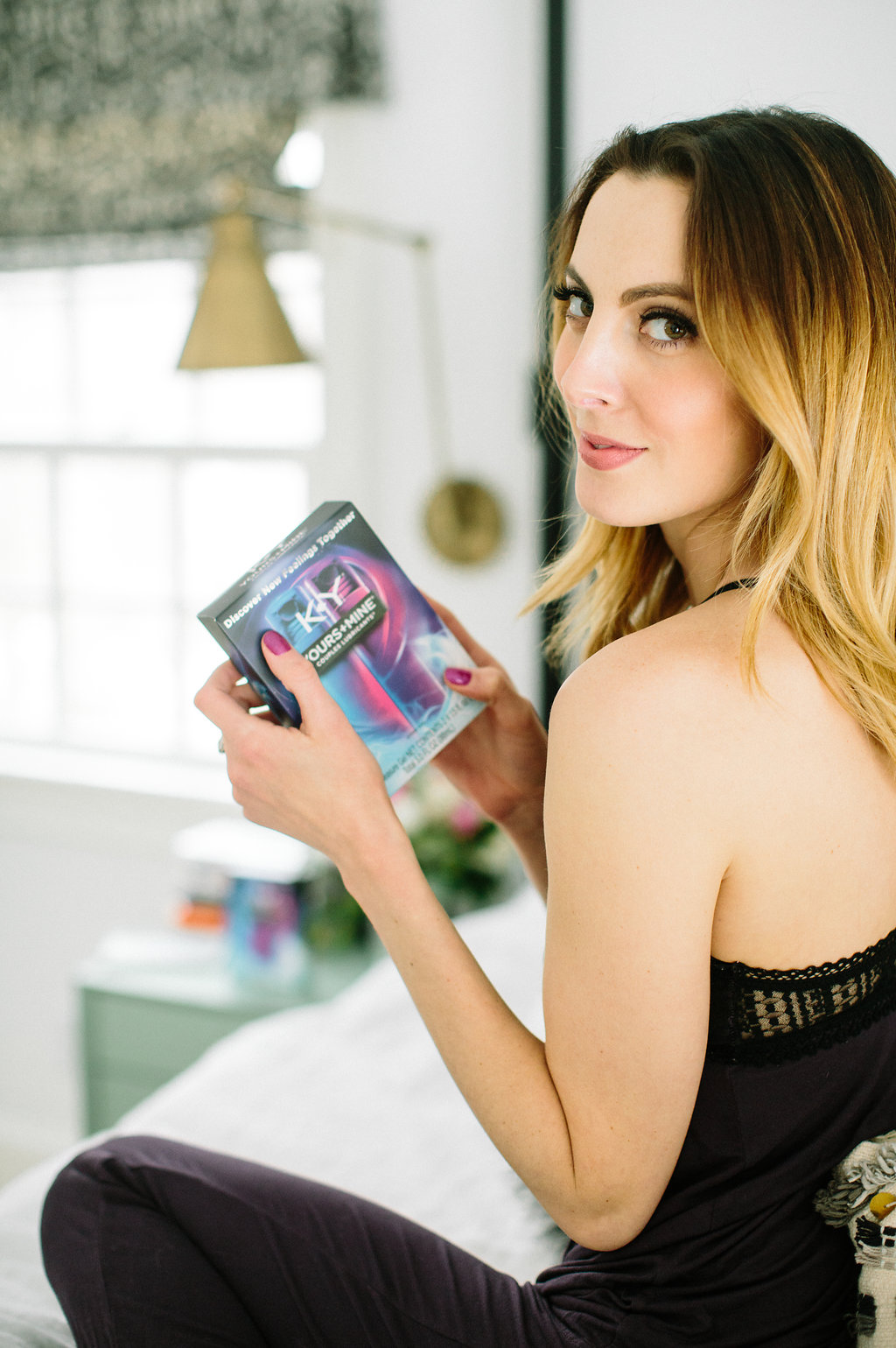 Photographs by Lindsay Madden Photography
My Pajama Set by Adore Me