The following content may contain affiliate links. When you click and shop the links, we receive a commission.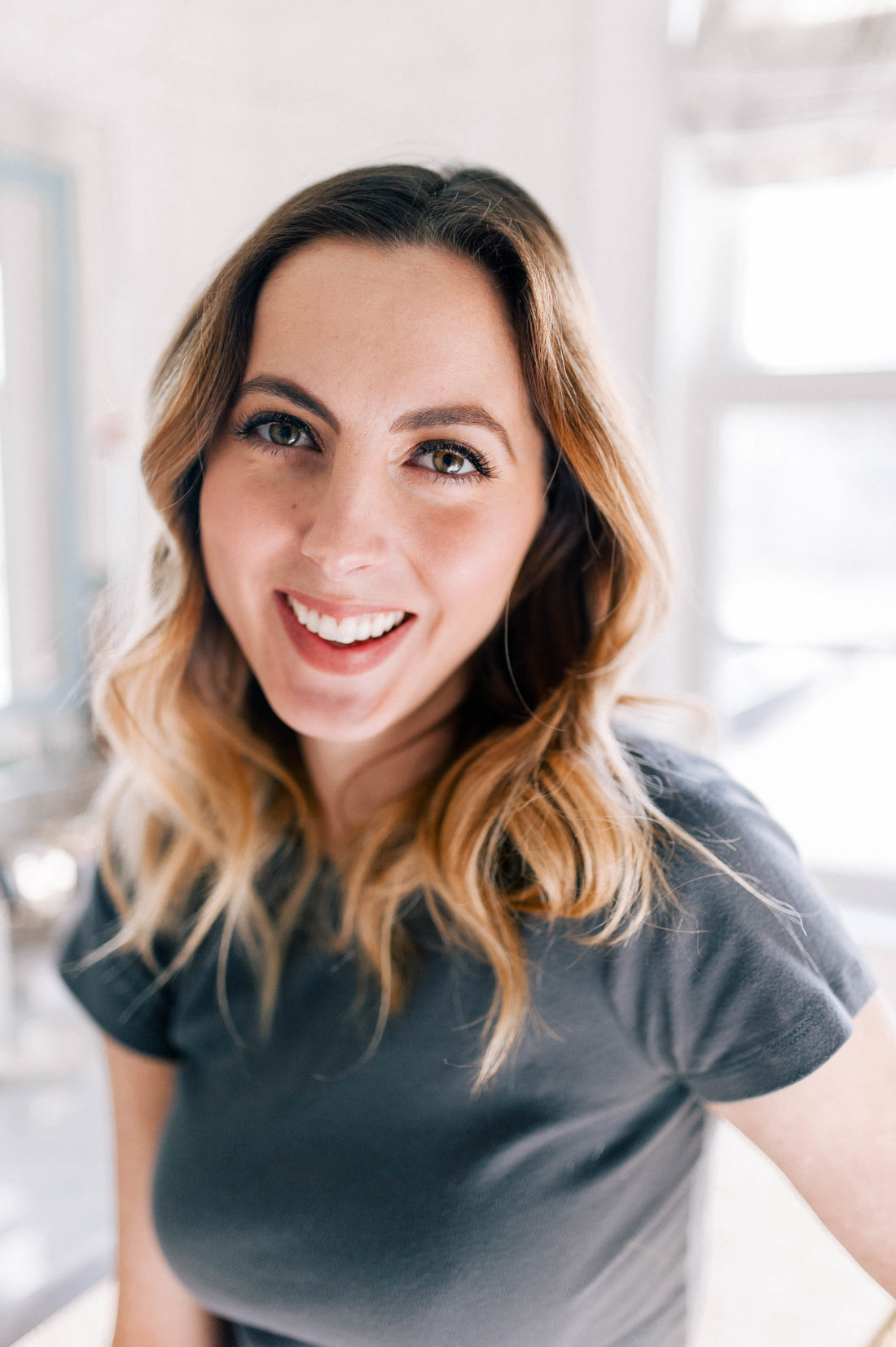 In the past six or seven years, my eyebrows have been on a real journey! I love my eyebrows now, but I didn't used to– in fact they used to make me so insecure! The other day, I shared a throwback photo of what my eyebrows used to look like on Instagram Stories, and so many followers freaked out.  I must have gotten about three hundred messages that all said something along the lines of "OMG! Please share how you fixed your eyebrows!"  Welp, you ask and I answer, so here we go! Today I'm sharing how I fixed my eyebrows.
My eyebrows used to be severely over-plucked.  I used to pluck them myself, and I didn't particularly have a plan for how I did it.  Like most people who end up over-plucking, a few extra hairs turned in to having to "even them out", and then before I knew it my eyebrows were too thin! And eyebrows take forever to grow back! At least mine do.  I finally ended up going to a salon to shape my eyebrows, but they still over-plucked them a bit. Here is what my eyebrows used to look like (I included a no makeup photo, and one all dolled up on the red carpet so you can get a clear idea of how they looked):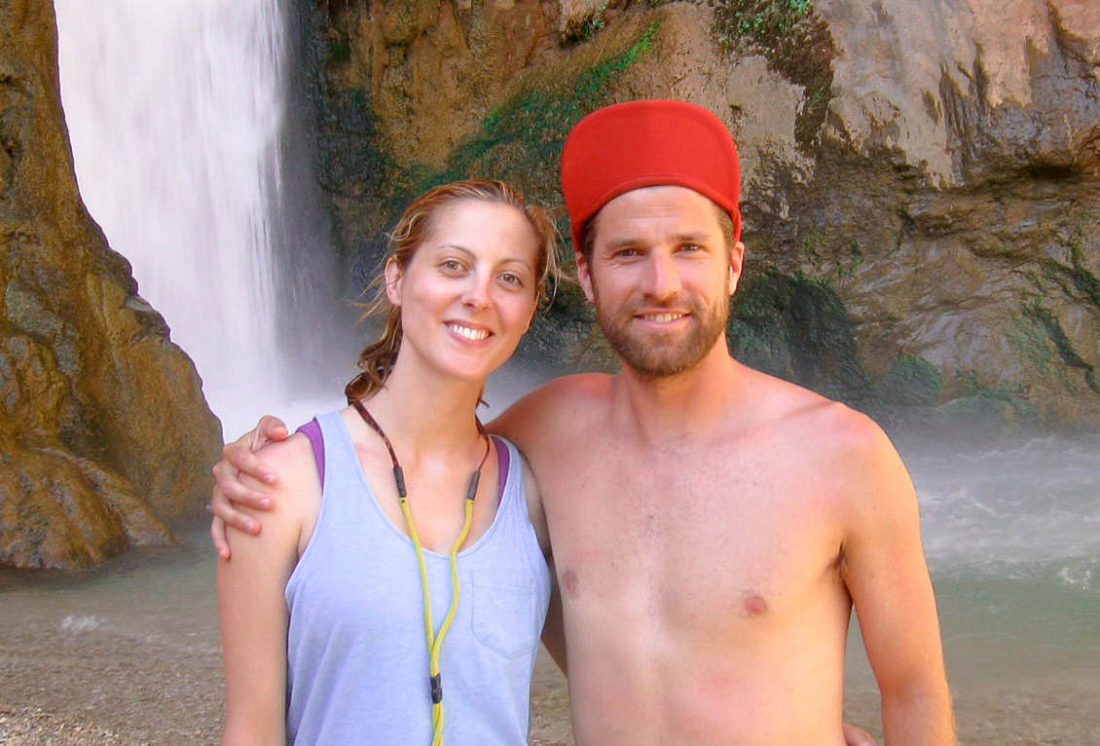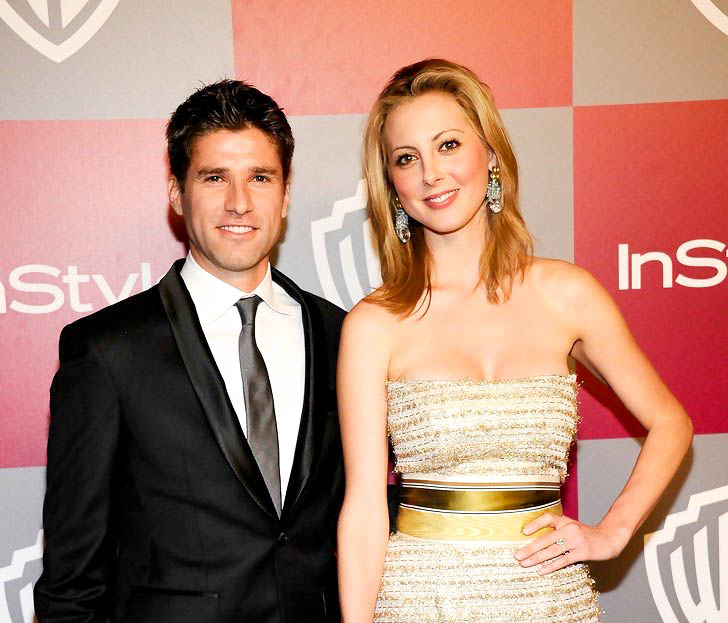 The worst part of having over-plucked, thin brows was that they really didn't compliment my face at all.  I could tell that if it was possible to create a bolder, thicker brow that my face would look much more balanced.  So I just decided to stop grooming them.  I only plucked hairs that were in between my brows, and for about 6 months I let them grow.  Then, I got pregnant with Marlowe! And the hormones REALLY made my eyebrows start to grow.  During this time, it was soooo hard to not pluck the hairs that were popping up. I was strict with myself, and I didn't do it no matter how crazy I thought I looked! During this time, I was acting still, so I had to insist that makeup artists I worked with PLEASE not touch my brows.  I always had to explain that I was growing them.  Finally, after about a year of growing my brows, I went to Benefit and had them shaped. A lot of their locations have Brow Bars in them, where you can get your eyebrows tinted and shaped.
Benefit is in no way sponsoring this post (I wish) but I chose them because I knew that they promoted a more full/natural brow shape.  I went in and shared my entire eyebrow history with over-plucking and growing them, etc, before we started to shape.  I was SO happy with the result! Now I always get my eyebrows shaped at a Benefit location, and I only pluck strays in between my eyebrows if they pop up between appointments.  About a year ago, I started tinting my brows darker as well.  I highly recommend this! It makes them appear even thicker.  Here is a pic of my brows today without any makeup on them: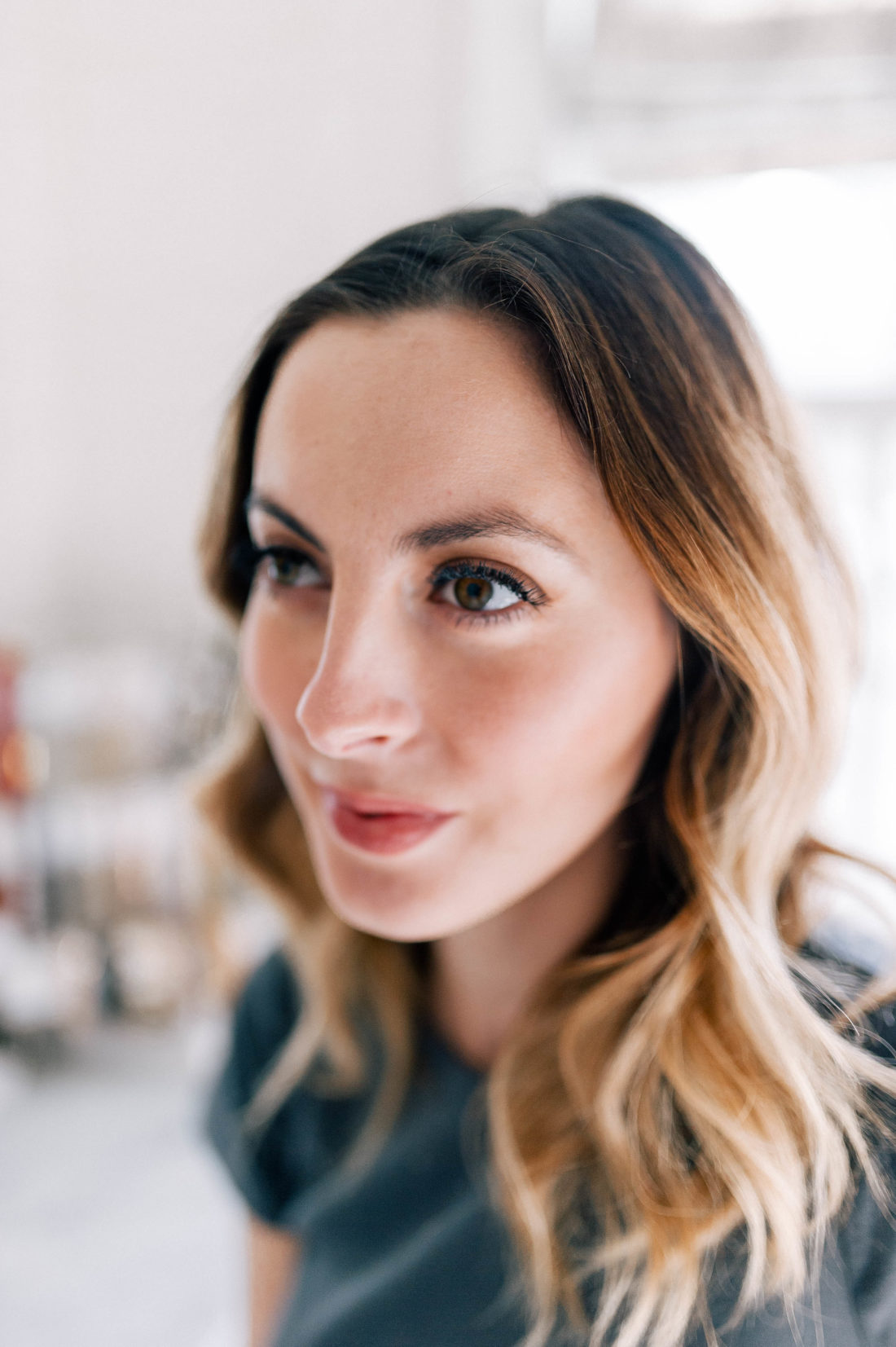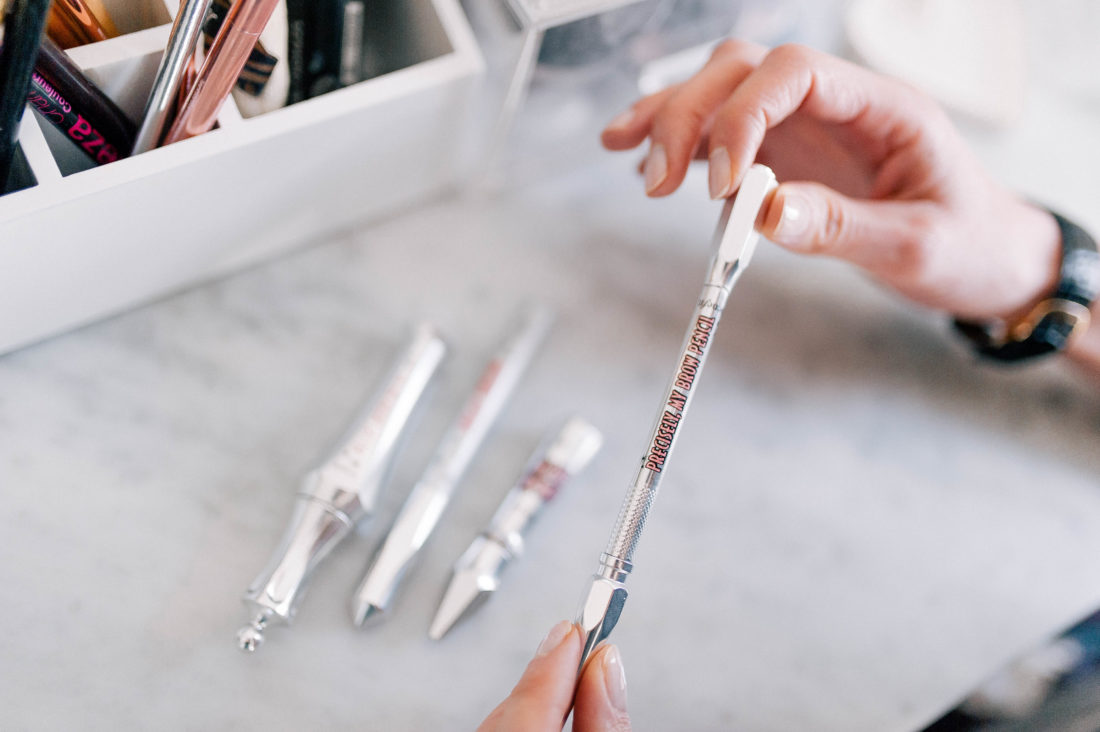 When I do my makeup, I still like to fill in my brows with pencil, and then to set them with a tinted gel.  I love the Benefit Precisely pencil because the point is so fine, and it's retractable so you don't need a sharpener.  I fill my brows using short little strokes, almost as if I'm drawing little baby hairs in to my brows.  Then, I brush the tinted gel on to my brows using light, upwards strokes.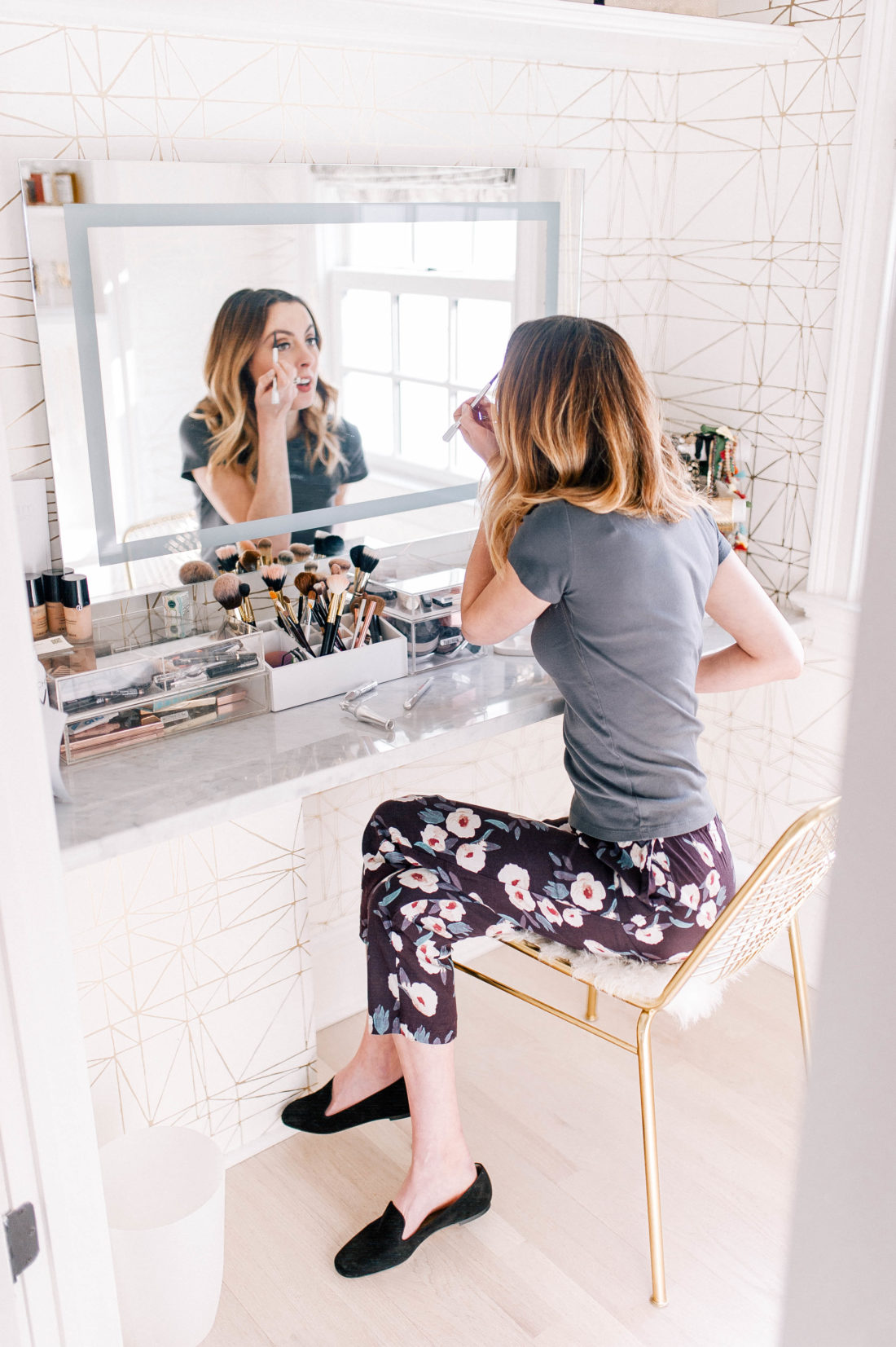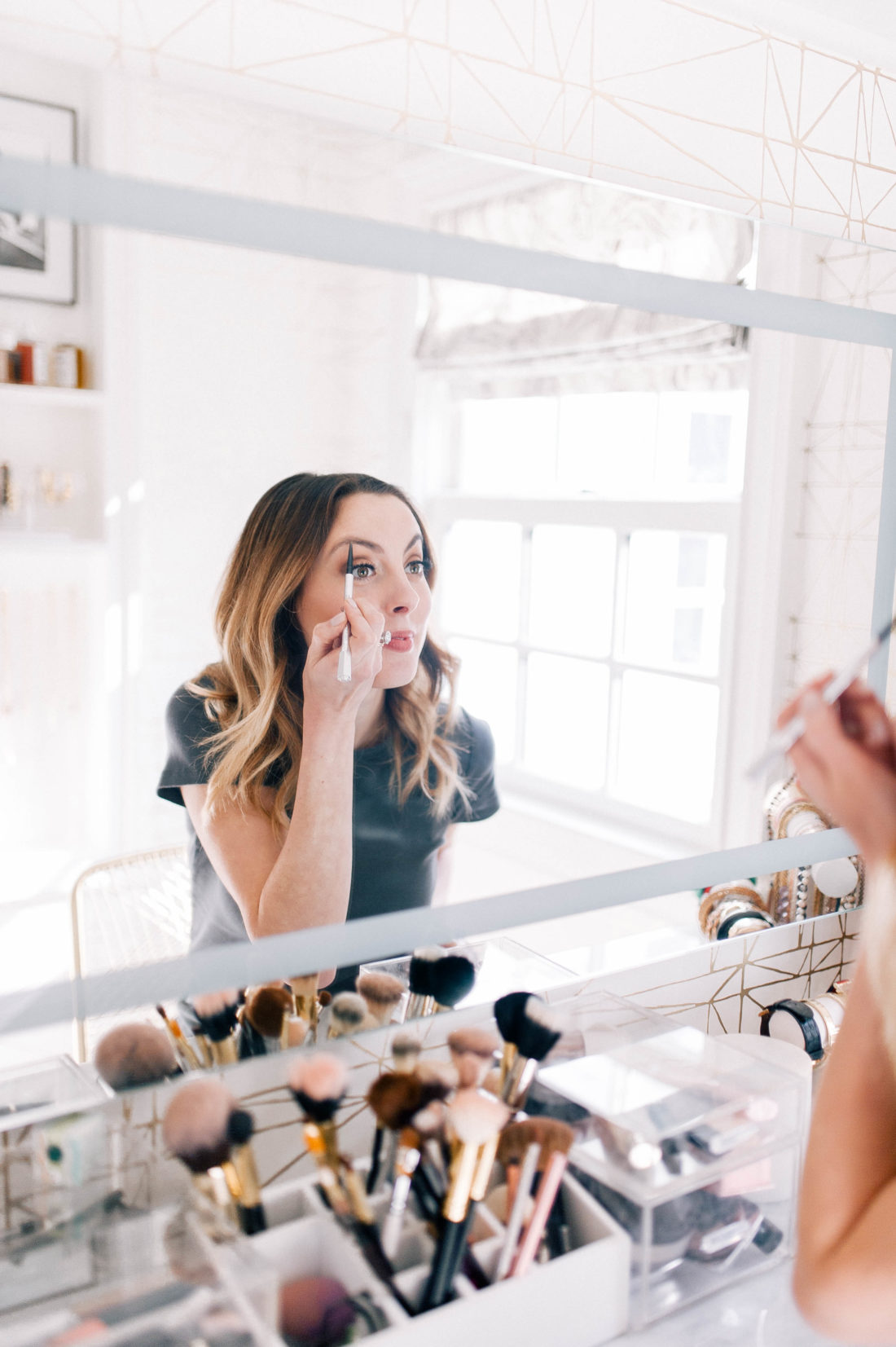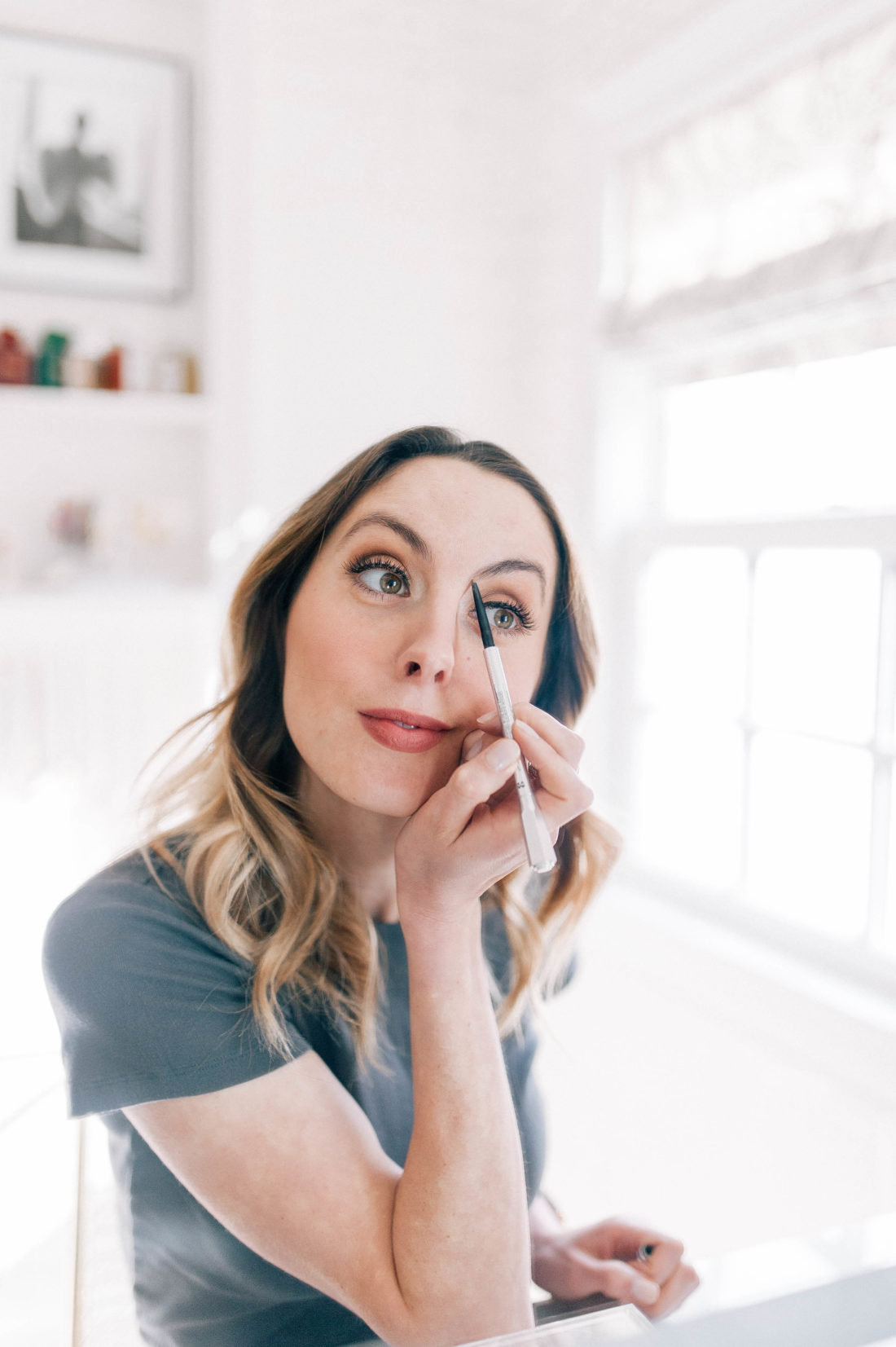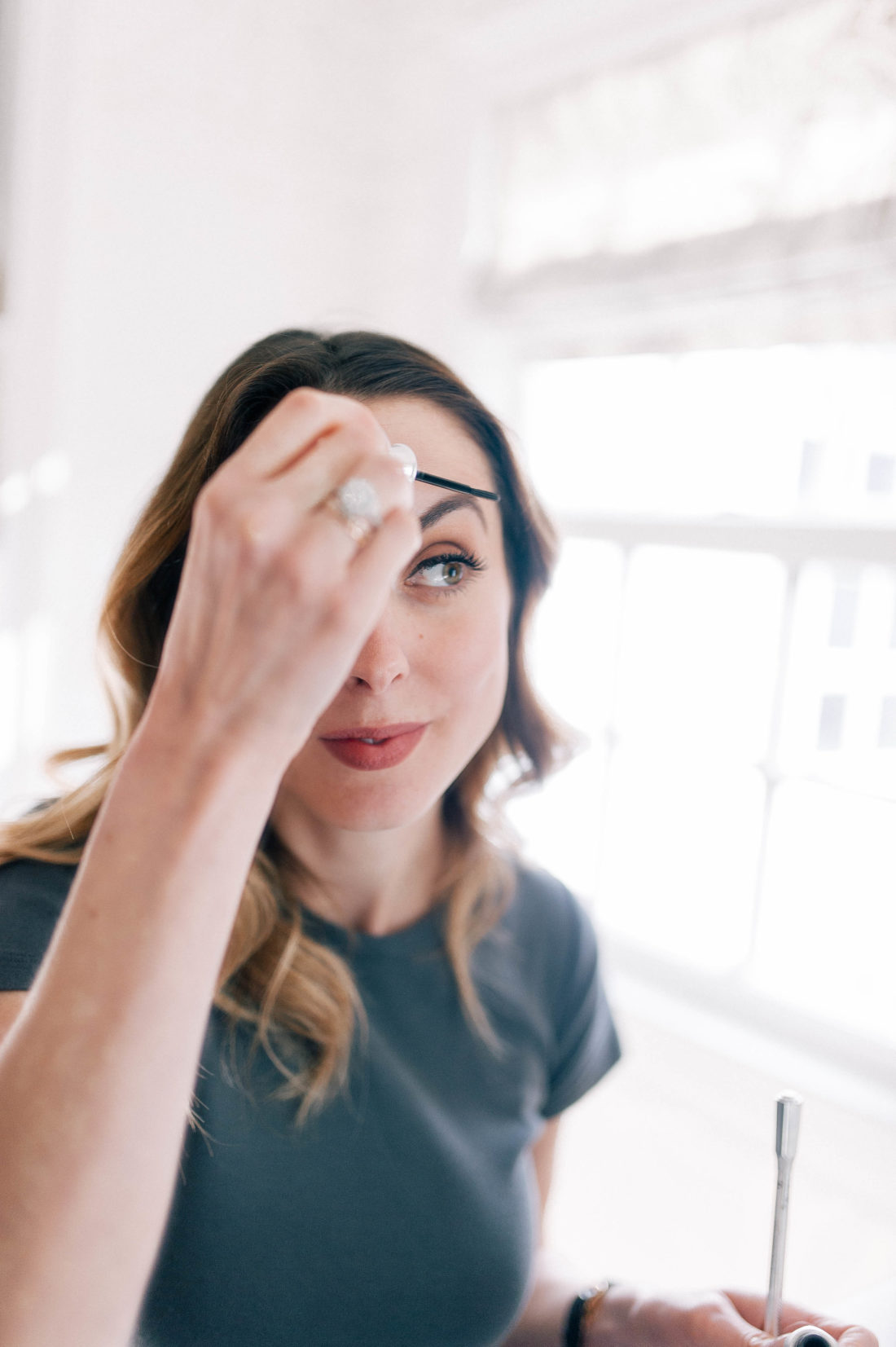 Below is a picture of my face with only one eyebrow done, so you can see the difference! I always say that eyebrows are something that you don't really notice unless they're really good or really bad.  LOL.  You would never think that my brows would look so much better filled in unless you see them filled in– and they you're like "OH!" Hahahaha.  I have come to think that eyebrows can really elevate the balance of your face when your makeup is done.  When my eyebrows are done, they always make me look more pulled together, more awake, and prettier.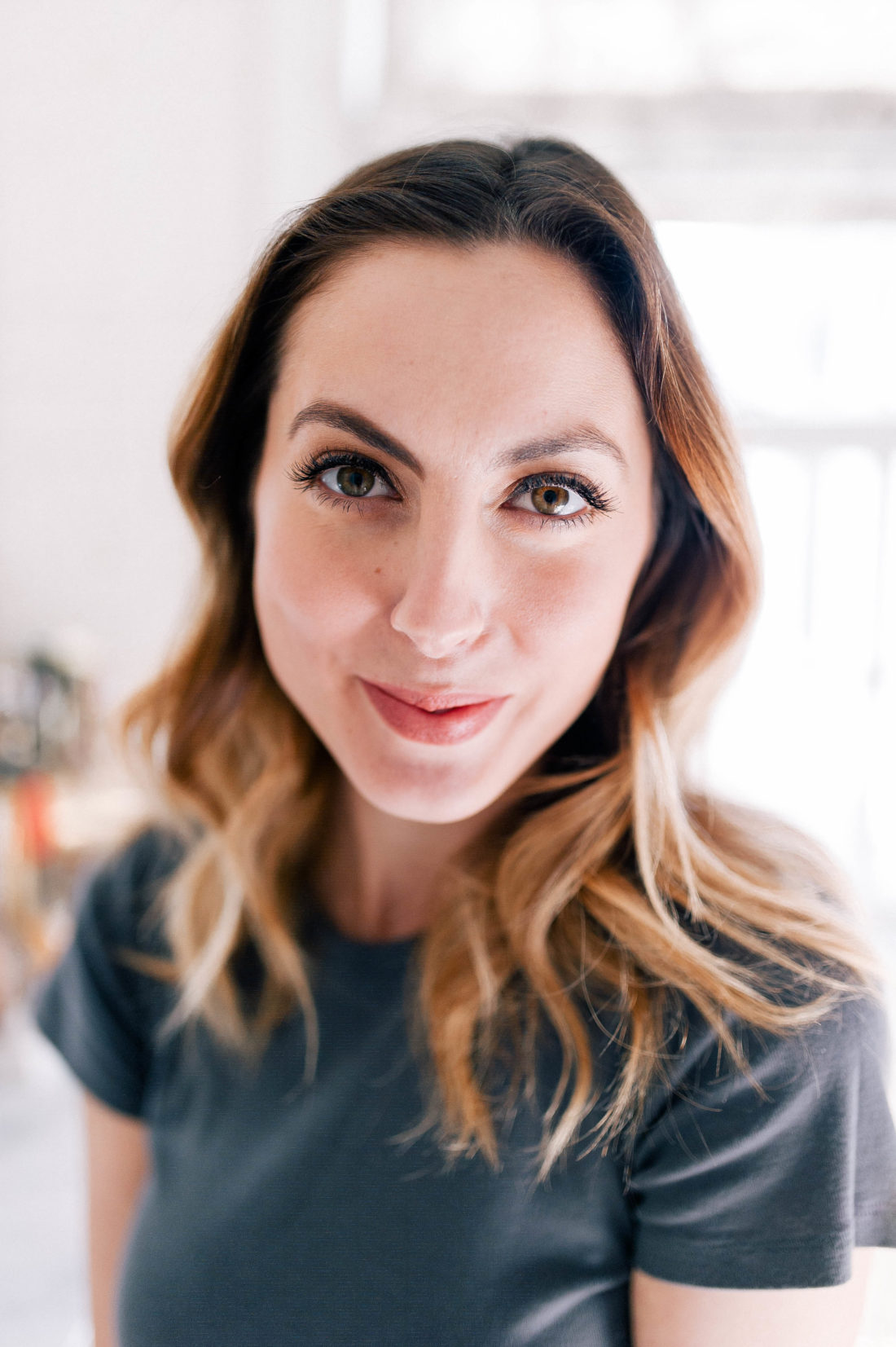 Isn't it crazy what a different a little bit of eyebrow pencil (and some tint) makes?! Insanity.  Have you had your own journey to good eyebrows? What did you do to fix them? I'm even thinking about getting some microblading done so that I don't have to use eyebrow pencil anymore…. If you have any experience with microblading please share in the comments below!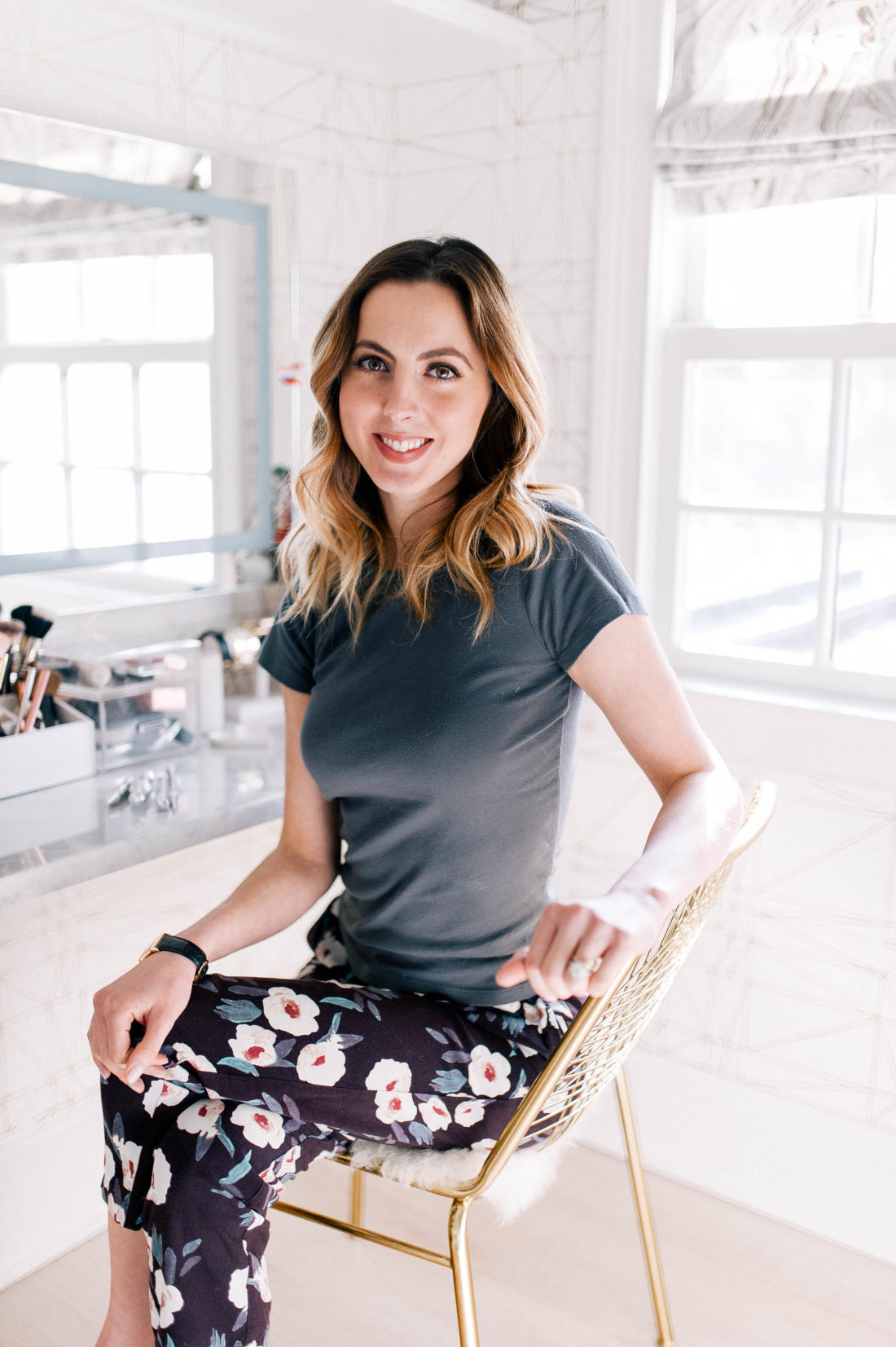 Shop the post…

Photographs by Carter Fish