The following content may contain affiliate links. When you click and shop the links, we receive a commission.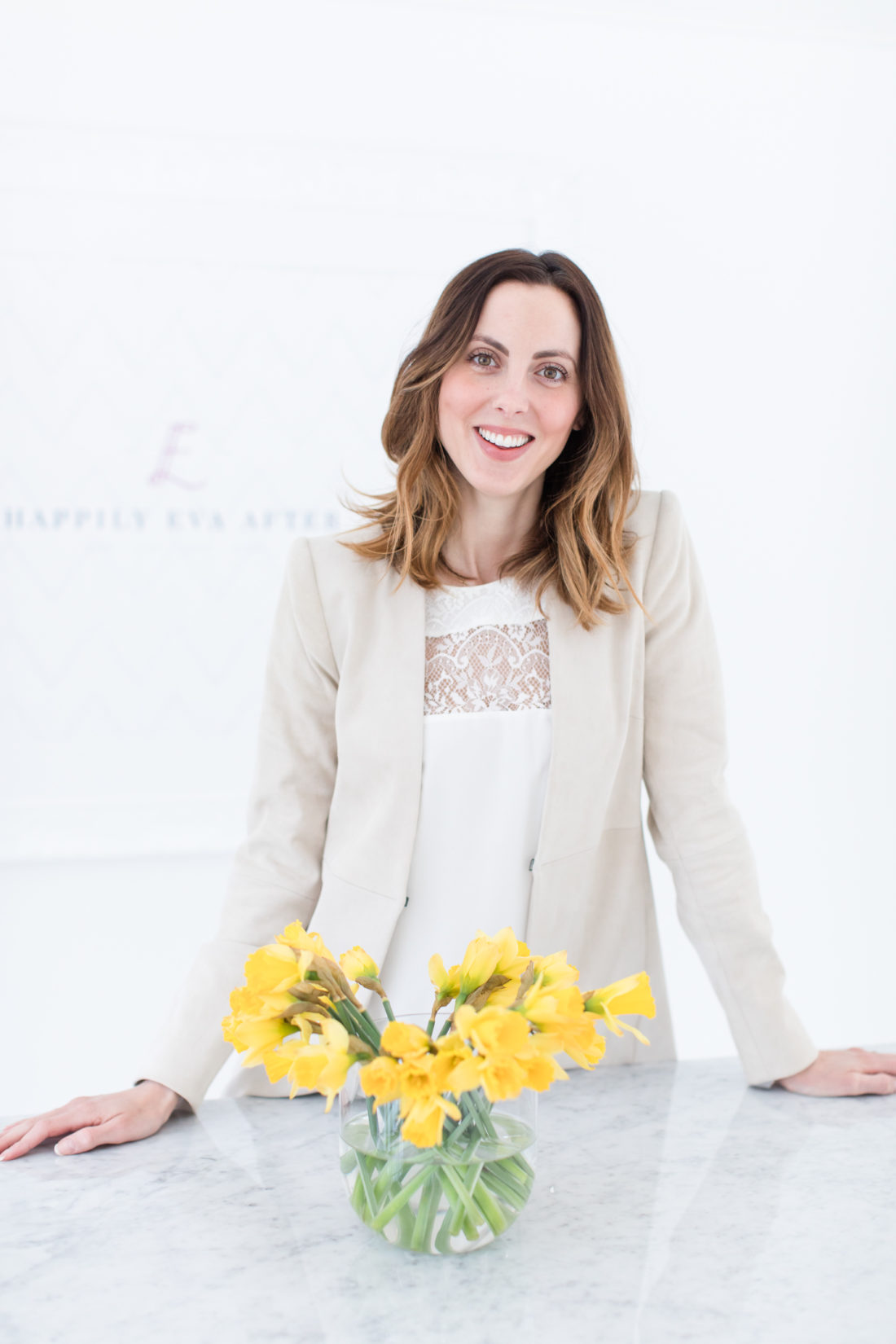 Welcome to the first reader-driven Happily Eva Answers Q&A video session! While I've done tons of these on Snapchat back in the day, and even on Instagram Live, I thought it would be most helpful to have the video in a place that was localized and constant so that it can be reference and rewatched in the future! I always am so interested in and inspired by reader questions– it really helps me understand what you guys are looking for from me.  And you always have great questions, so keep them coming! I will be doing these Q&A's monthly right here on the blog, and advertising the time to ask questions in my Instagram feed.  Look out for the post, and please leave your questions there.  If I don't get to them one month, keep asking and I will answer! Also don't forget to use the search bar at the top of my site to get your answers even faster– I may have already written on the topic, and if you search the content that is already on the site you'll get your answer immediately! The questions I answer are in order below, feel free to skip around in the video to hear about what interests you most.  I also included a few of the products I mention below the video.    (P.S- sorry for the shifting focus in this video! I'm working on it– I'm new to shooting video on my own– but I think I've figured it out for next time.  Fingers crossed. Gulp.)
How did you get your kids to sleep through the night?
Do you like Connecticut? Does it feel like home yet?
How do you balance work, parenting, and marriage?
Do you keep your kids on a set schedule?
What are you favorite healthy snacks?
What skincare products do you use for the kids during Winter?
How did you transition to no bottle at bedtime with Marlowe?
What do you do for "me time"?
Products I love…