The following content may contain affiliate links. When you click and shop the links, we receive a commission.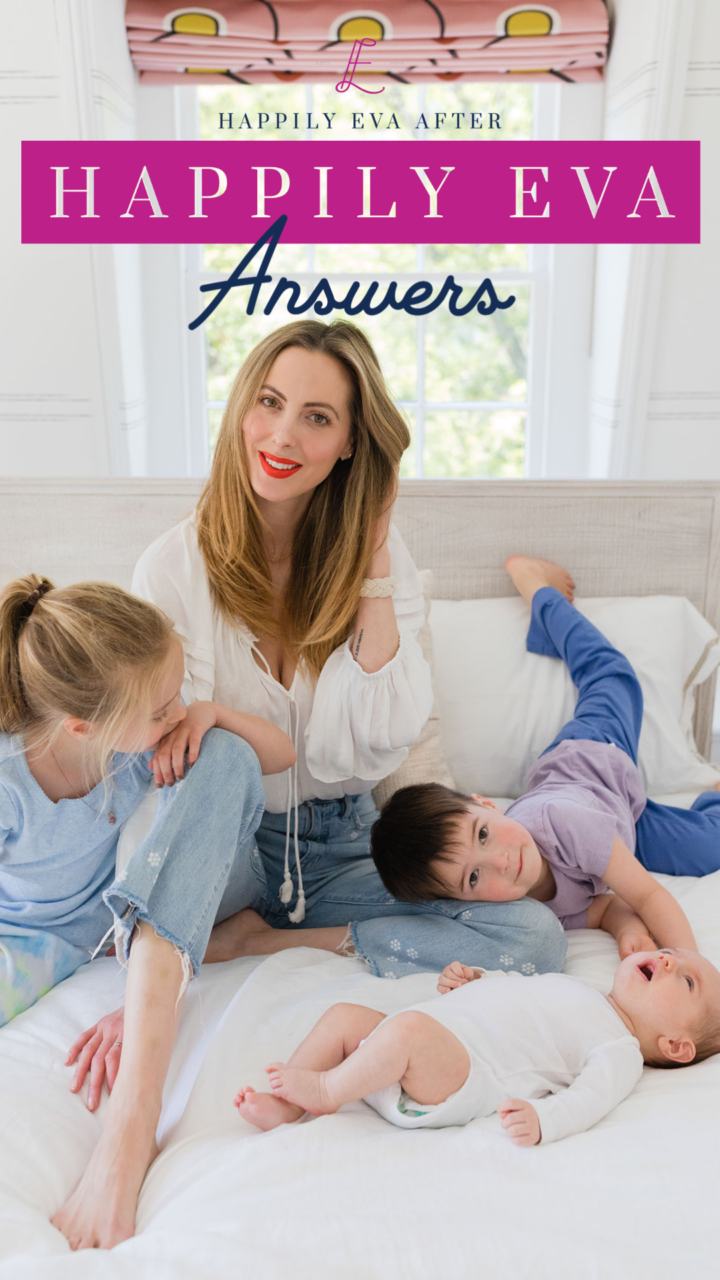 *This blog post was originally published on September 27th, 2015. It's been updated with new images, copy, and links.
Dear Eva,
Could you share a little info about your diet and exercise routine with a little one? I have an 11-month-old and work full time, and I'm always looking for easy ways to incorporate exercise and healthy eating– especially now that my daughter is eating most of what we eat! Thanks!
– Ms. Fitting In Fitness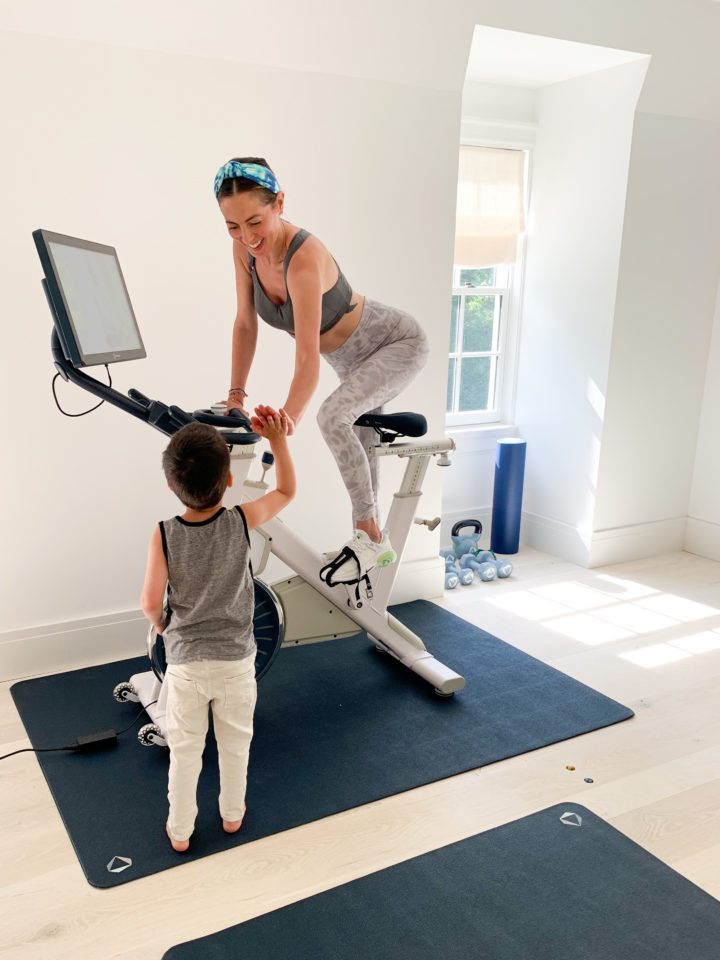 Dear Ms. Fitting In Fitness,
The struggle is real! I know exactly how challenging fitting in a wellness and fitness plan can be for a Mama who is juggling the work/life balance. And as hard as it is, we all know how important it is to stay fit and healthy—not only for our physical well-being but for our mental health as well! I know that I always feel a little down in the dumps when I haven't sweat it out in while or eating crappy foods. If I'm being totally honest, figuring out my own fitness and healthy eating plan post-baby was probably the hardest (and last!) element of my pre-baby life that I put back into place. And I feel like a lot of parents can relate to that struggle. But as I always say, you don't have to come last just because somebody else comes first. Let's get you back on track!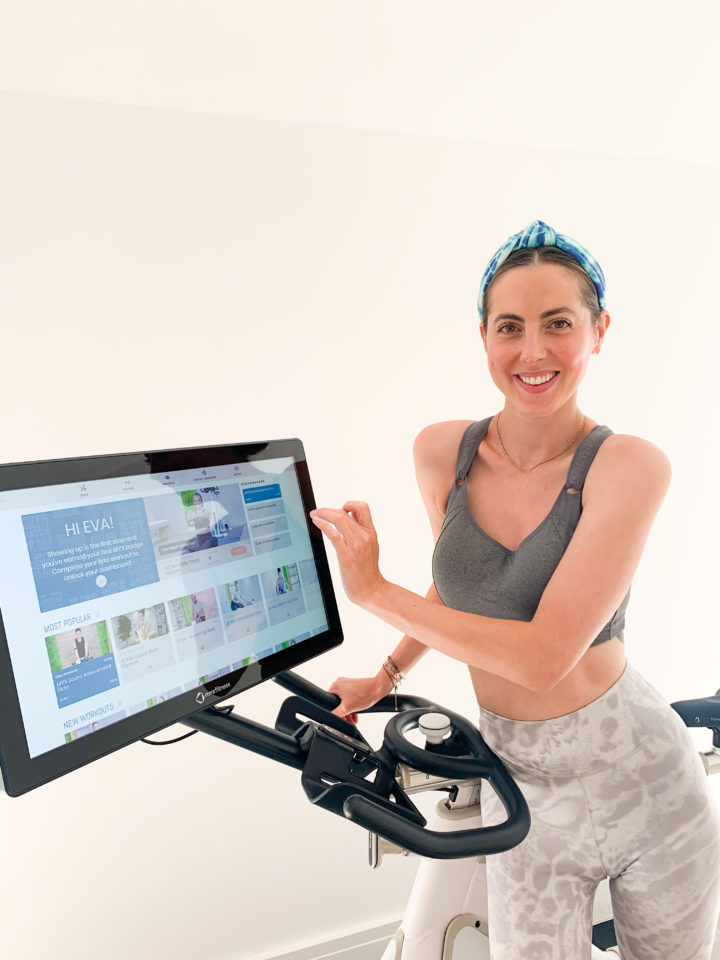 Fitting in Fitness At-Home…
You sound beyond busy, so clearly "going to the gym" regularly just isn't going to cut it for you, or be sustainable. I started out by following Youtube videos in my house. When the baby was napping or asleep at night I would search for a certain exercise I wanted to do. There are so many options on there, and it's FREE!  I just bought a yoga mat and a couple sets of free weights and I was on my way.
Then, I progressed to taking walks with the kids in a stroller. You can even go on hikes as a family! When you get home, make sure to stretch and do a few sets of push-ups. Push-ups are amazing for the arms as they work various muscle categories and really do build your strength. Begin with three sets of five push-ups, and build from there.
In 2020, I introduced the MYXfitness bike into my life! I LOVE it. There are guided workouts for spinning, yoga, barre, Pilates, and even meditation! And since it comes with a heart monitor, the app can easily track your progress. I highly recommend it!
MYXfitness Bike
$1,299
Use this link with Promo Code 'HOTSUMMERSALE' for $400 off + Free Shipping!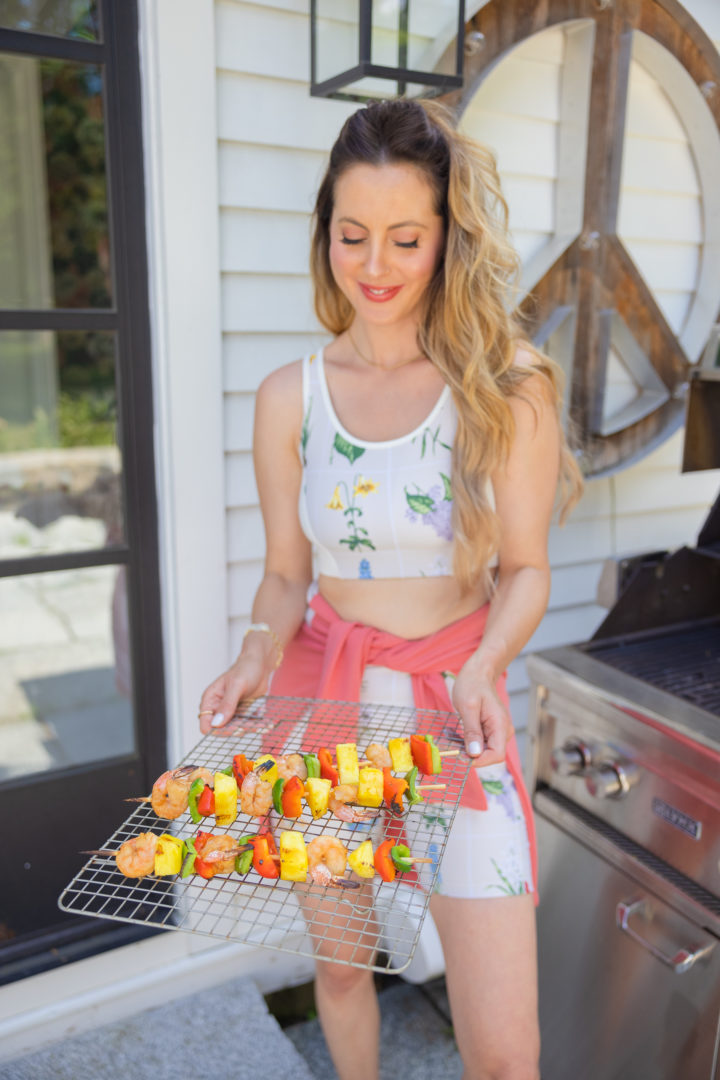 Supporting your Fitness Goals with Nutritious Options…
Nutrition is a huge factor to looking and feeling your best. I find that keeping my family on track (kiddos included!) is all about planning ahead. If you have ready-made, healthy options in your fridge that you can just grab and assemble, you will be able to eat healthfully even during the busiest of times.
My plan is this…
Twice a week I take two hours and cook/chop/store a bunch of foods. I put them in containers to assemble as needed:
6-8 chicken breasts, seasoned with salt, pepper, and extra virgin olive oil, baked
Assortment of vegetables, including carrots, broccoli, zucchini, green beans, kale, spinach, mushrooms (and whatever else is in season), chopped. Steam half of these vegetables (so they are accessible for baby as well) and keep them in a separate container from the raw vegetables.
Fruit Salad, using chopped in-season fruit
6 cups Rice, cooked (get a rice cooker to make this easy-peasy!)
2-4 cans Organic Black Beans
2-4 cans Organic White Beans
2-3 containers Hummus (homemade or store-bought)
Sauces of preference (I like Thai Peanut Sauce and Green Goddess Dressing, or I just make my own vinaigrette)
Now, whenever you're hungry, you can make any member of your family a delicious meal or snack! These foods are nutritious, yummy, and can be easily grabbed-on-the-go if you put the work in ahead of time. I hope these simple tools will help you feel empowered!
Working Mamas do so much every day, and I really respect you for wanting the most for your family and not letting your health slip through the cracks. Please let me know if these tips end up working for your family!
I wish you all the best,
xoxo
EA
---
Copyright © 2015 Happily Eva After, Inc. All Rights Reserved.