The following content may contain affiliate links. When you click and shop the links, we receive a commission.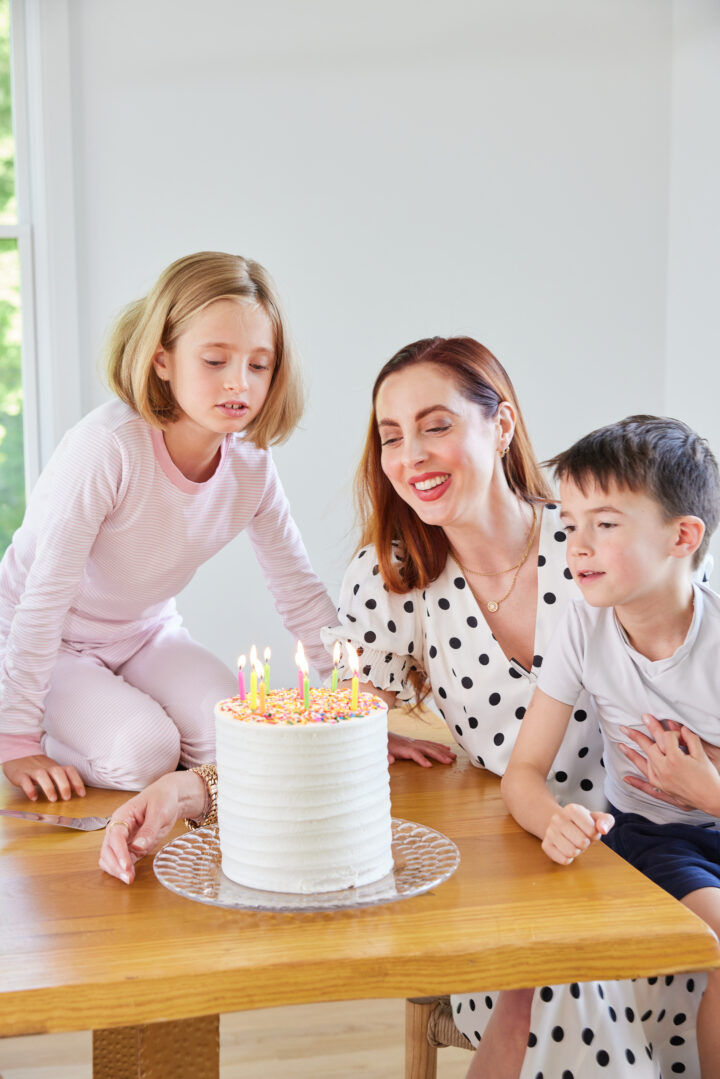 Every time Happily Eva After Inc gets a year older, I have a few days of disbelief. Today is Happily Eva After's EIGHTH birthday, and it still feels like last year that I was starting the blog in my bedroom in Los Angeles, figuring out how to post on the internet between taking care of my firstborn baby and emotionally untangling myself from my acting career. I had no idea how to do any of the things I do on a daily basis with this business when I first started it. I remember sobbing at two in the morning because I had stayed up WAY past my bedtime to try and make a photo collage for a shopping post in Photoshop, and after I had finally done most of it I pressed the wrong button and the entire thing deleted. Then, I woke up four hours later to feed Marlowe and try again. The learning curve was steep! LOL.
One thing has always stayed the same throughout my journey with HEA, and that has always been to use this platform as a means to share deeply my own experience with life and motherhood, and as a space to find joy even in the messiness of life. I've always believed that leading truly joyful and full lives means that there is a lot of imperfection– both within us and on the outside, too. I share so many things about my life that many others don't because I really believe that as women the more we can feel connected through our vulnerabilities, the stronger we can all be. I hope that this blog has given you something at some point in your life. In the best of cases, hopefully, it gives you something special regularly.
I'm so grateful to the many of you who have stuck around for so much of my journey, and who continue to support me and this brand. I get to do this very strange but very fun job because of all of YOU, and I've loved getting to know so many of you both online and in person. It's the best feeling to know that so many of you are rooting for our family. I'm also so grateful for where we are as a business. This year will be a big one for us, and I'm looking forward to doing something I've been wanting to do for a LONG time. I feel so lucky to have people who help me with all of it who are the best of the best– like Brianna who I would literally be lost without, and Julia Dags who brings my vision into photographic reality. HEA would not be the same without them!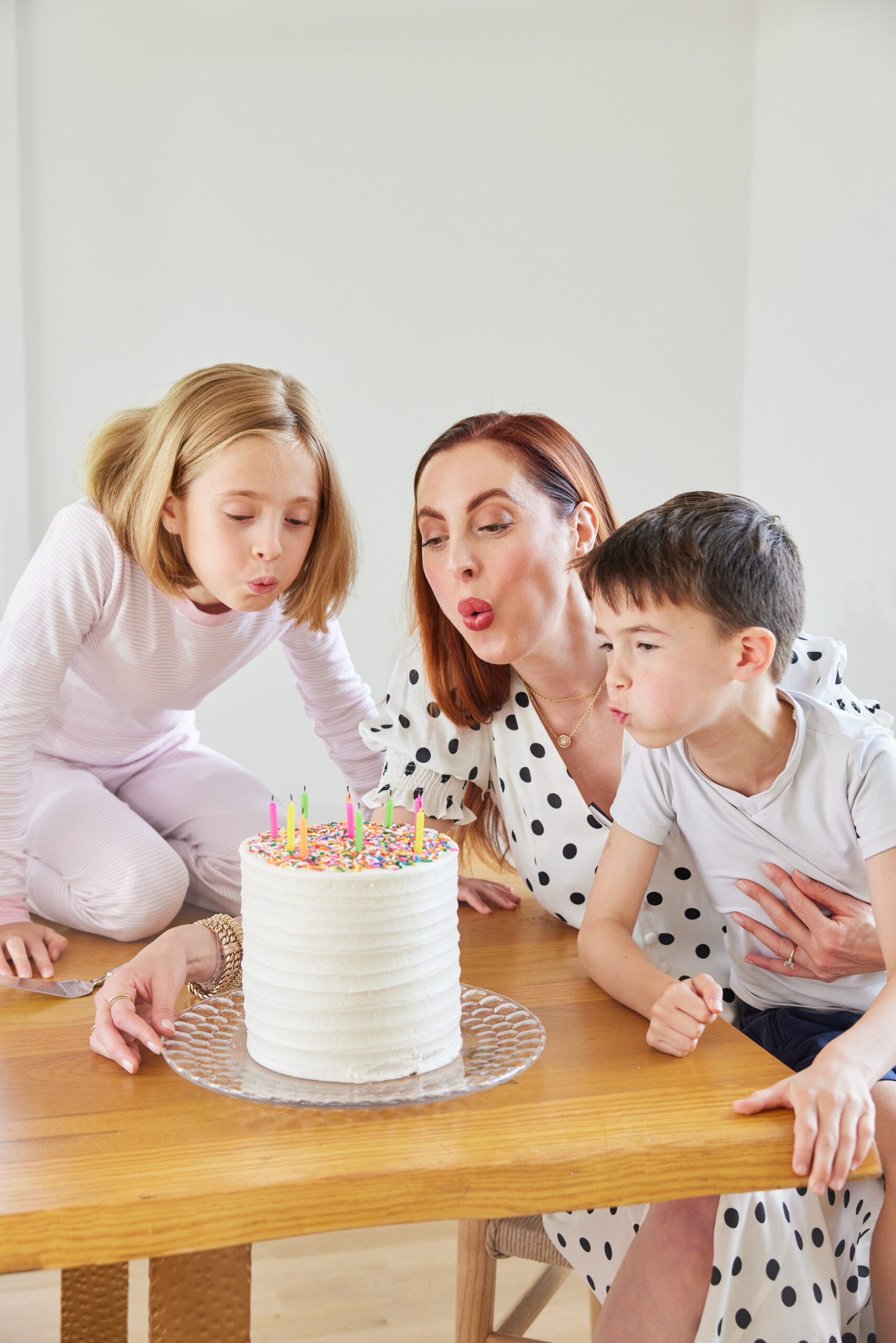 For this HEA Bday, I wanted to recreate the first photoshoot I ever did for HappilyEvaAfter.com. Nina Suh took them, and Marlowe was so little, I can't believe it! I had baked the layer cake myself, and while I look quite a bit younger, it's amazing how the aesthetic of the brand has stayed the same all these years. I really do like what I like, I guess! Ha! The photos of Marlowe as a baby really get me in the guts, because she and I were raising each other together. She was teaching me everything I know today about that metamorphosis that is Woman into Mother. I was so hard on myself, and looking back now I wish I could be my own friend and tell myself that everything wasn't so serious or precarious. I wish I had given myself more grace, and I'm so grateful that Marlowe was the one to initiate me into Motherhood because she is the most loving and compassionate soul.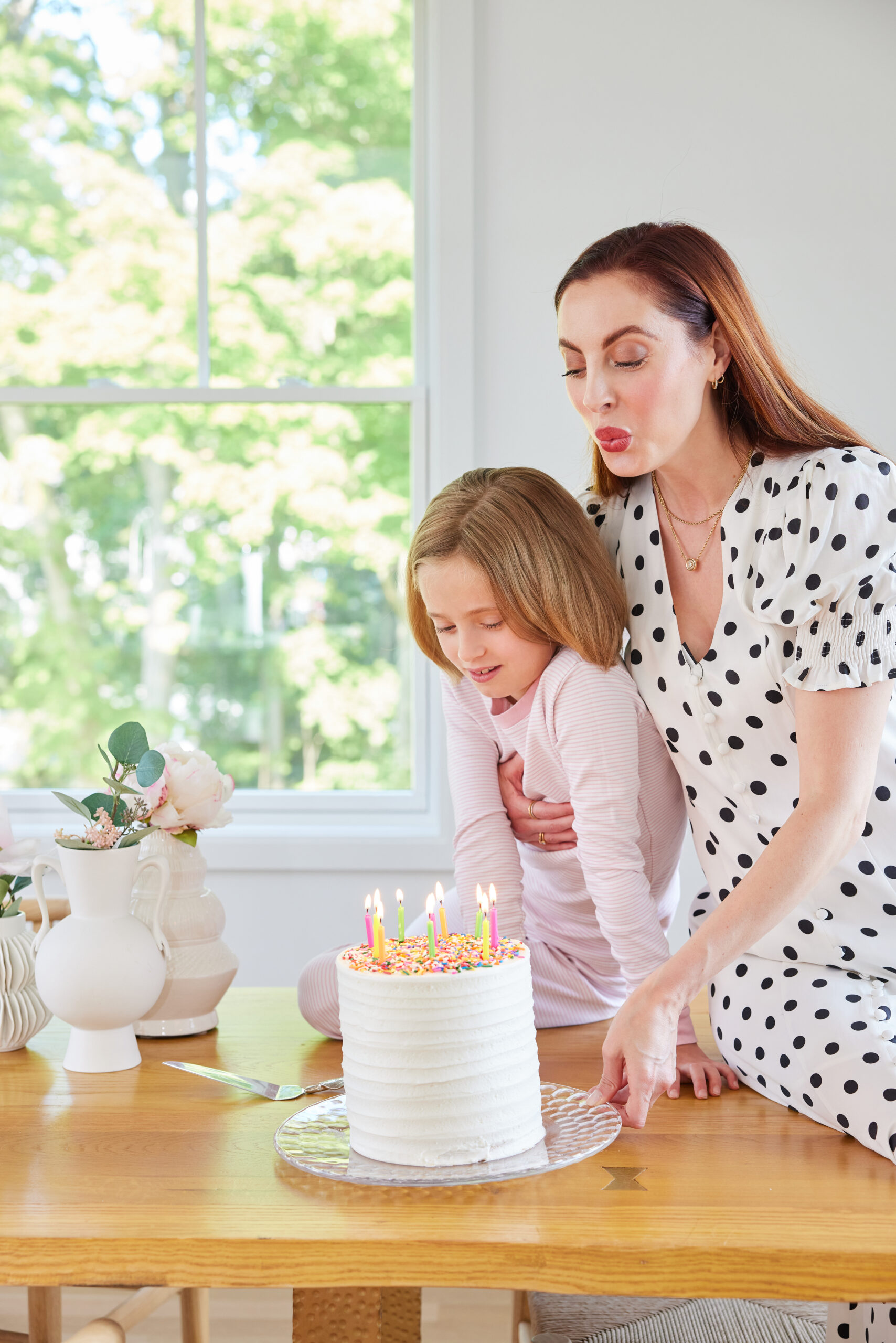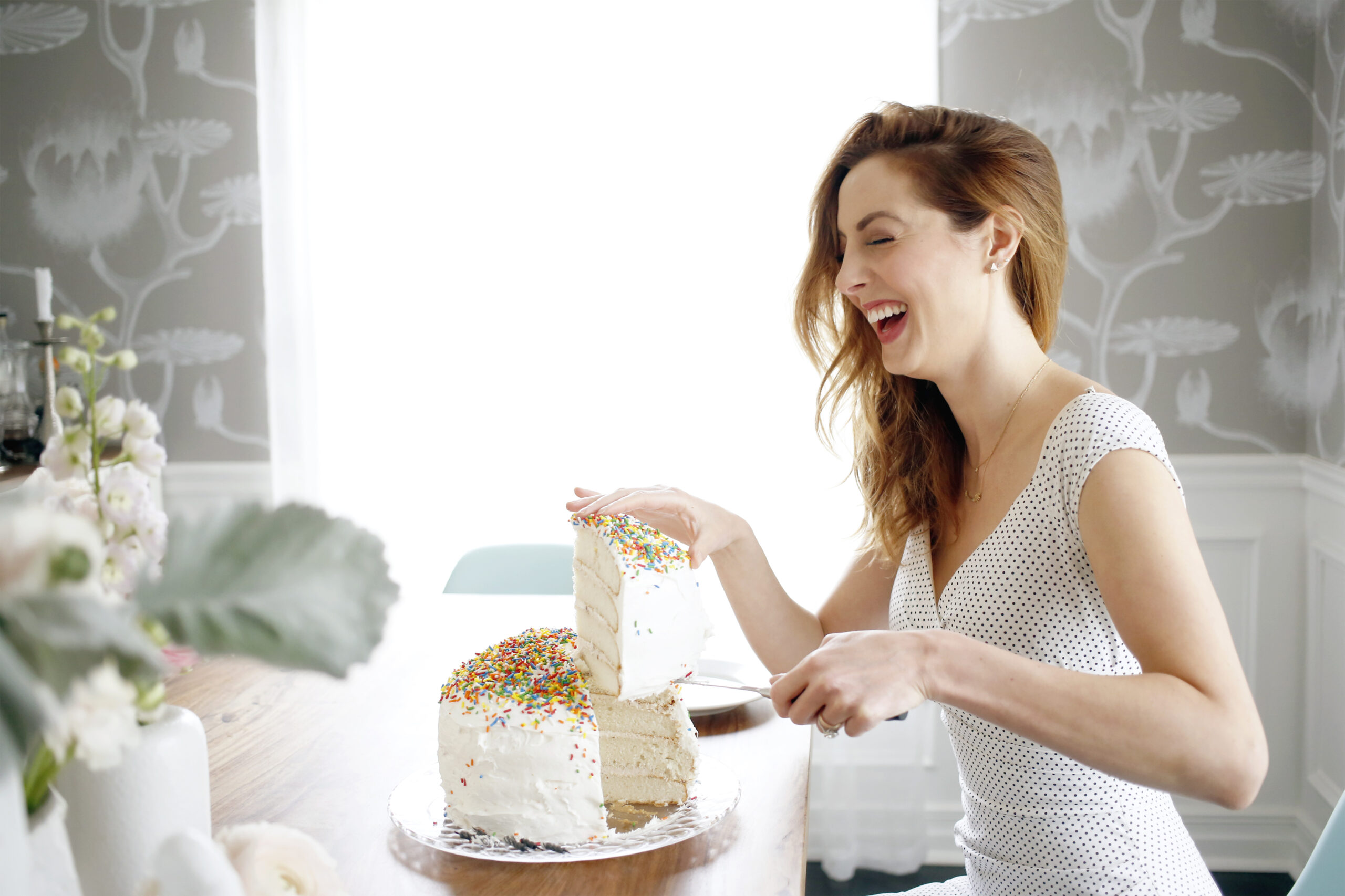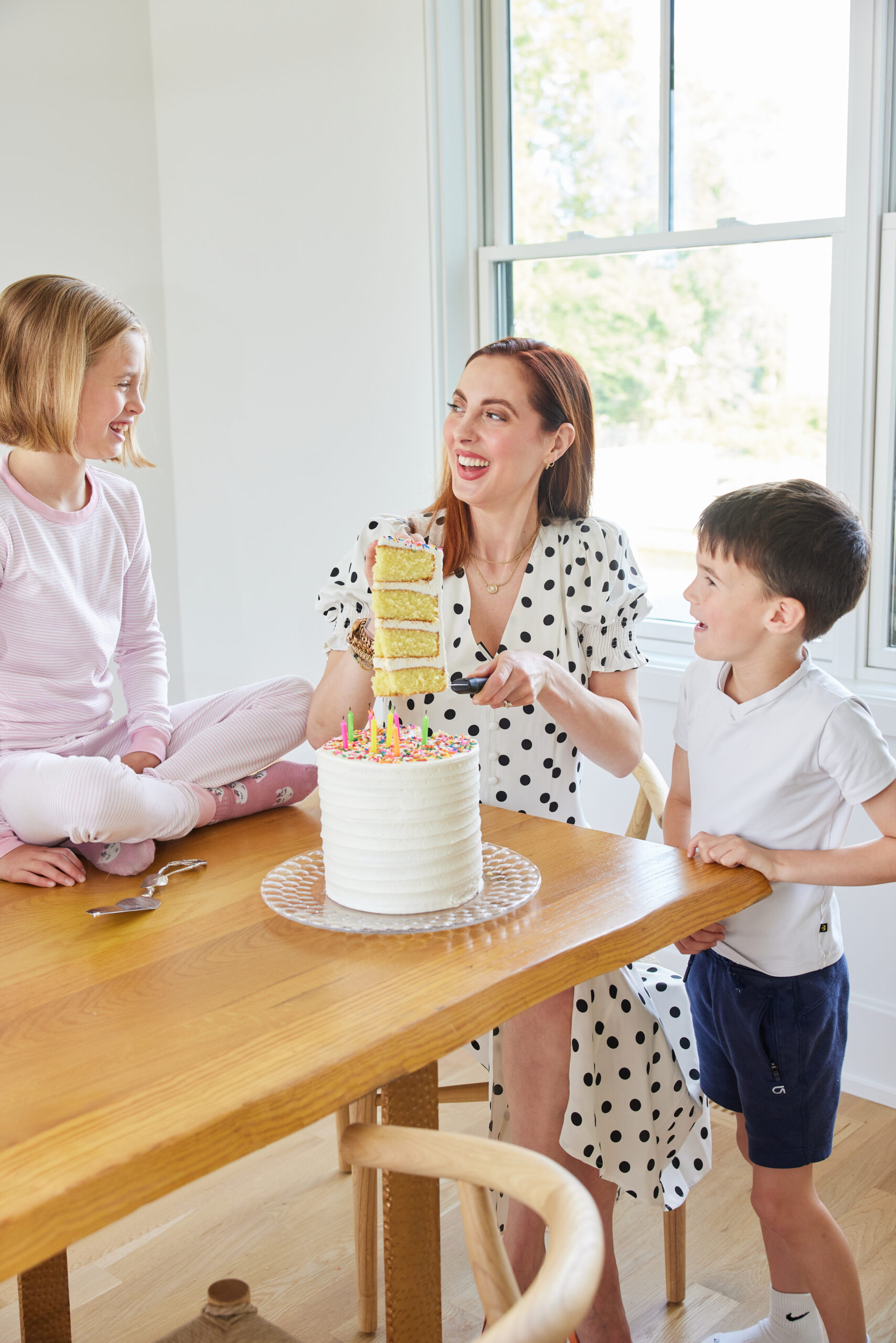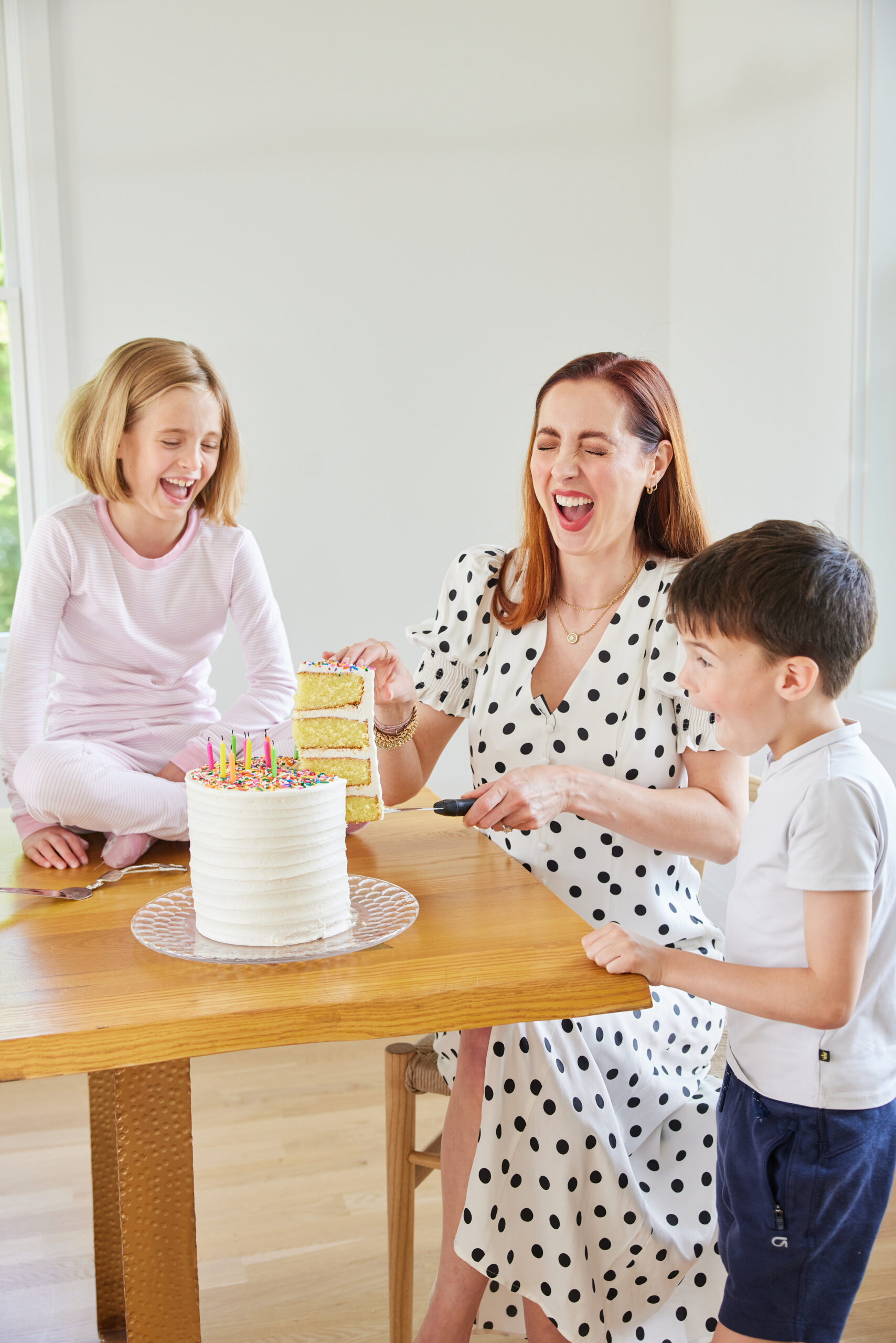 To all of you that are at the beginning parts of a journey of any kind: business, personal, motherhood, health…STAY IN IT!! Stick out the hard parts and be patient. There is so much beauty when you look back on a really tough or winding road and see the sum of its parts.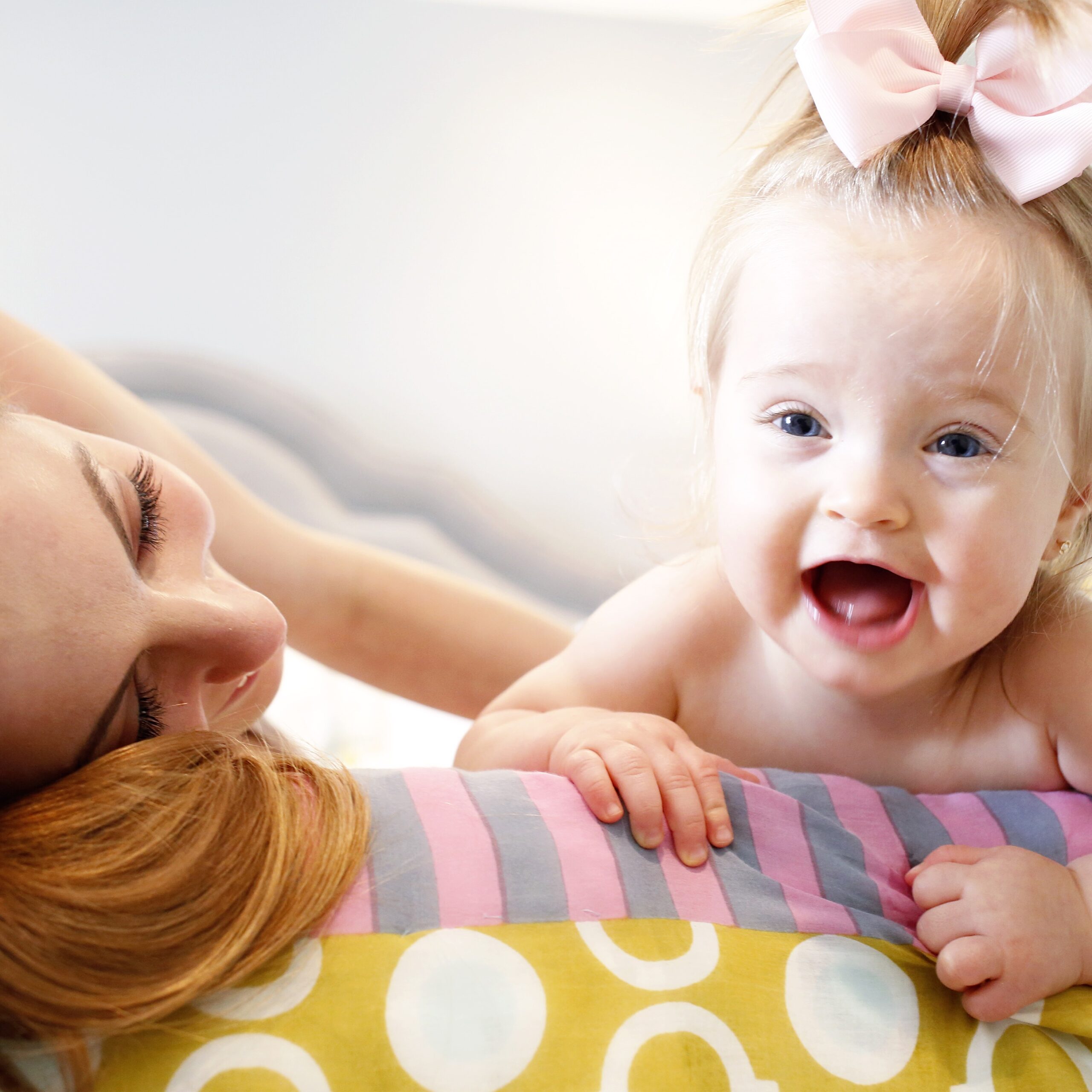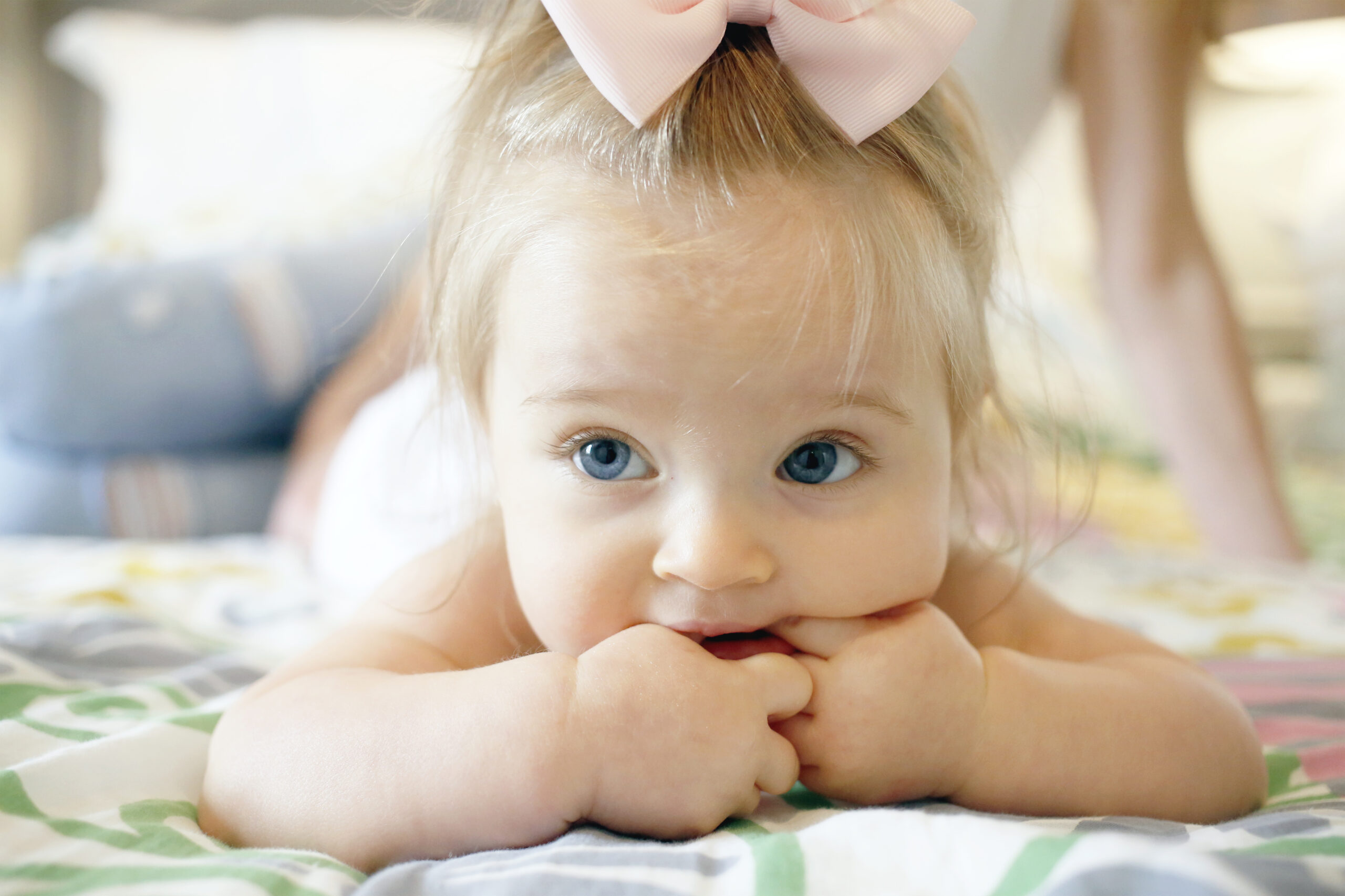 And, if you've read this far, you are in for a treat! This year for HEA's 8th birthday, I put together a BIG BEAUTY BASKET with some of my absolute favorites! I'm giving it away to one lucky reader.
TO ENTER: comment below with your favorite HEA post or series. In 48 hours I will pick one winner randomly and reach out. Good luck, and thank you for following!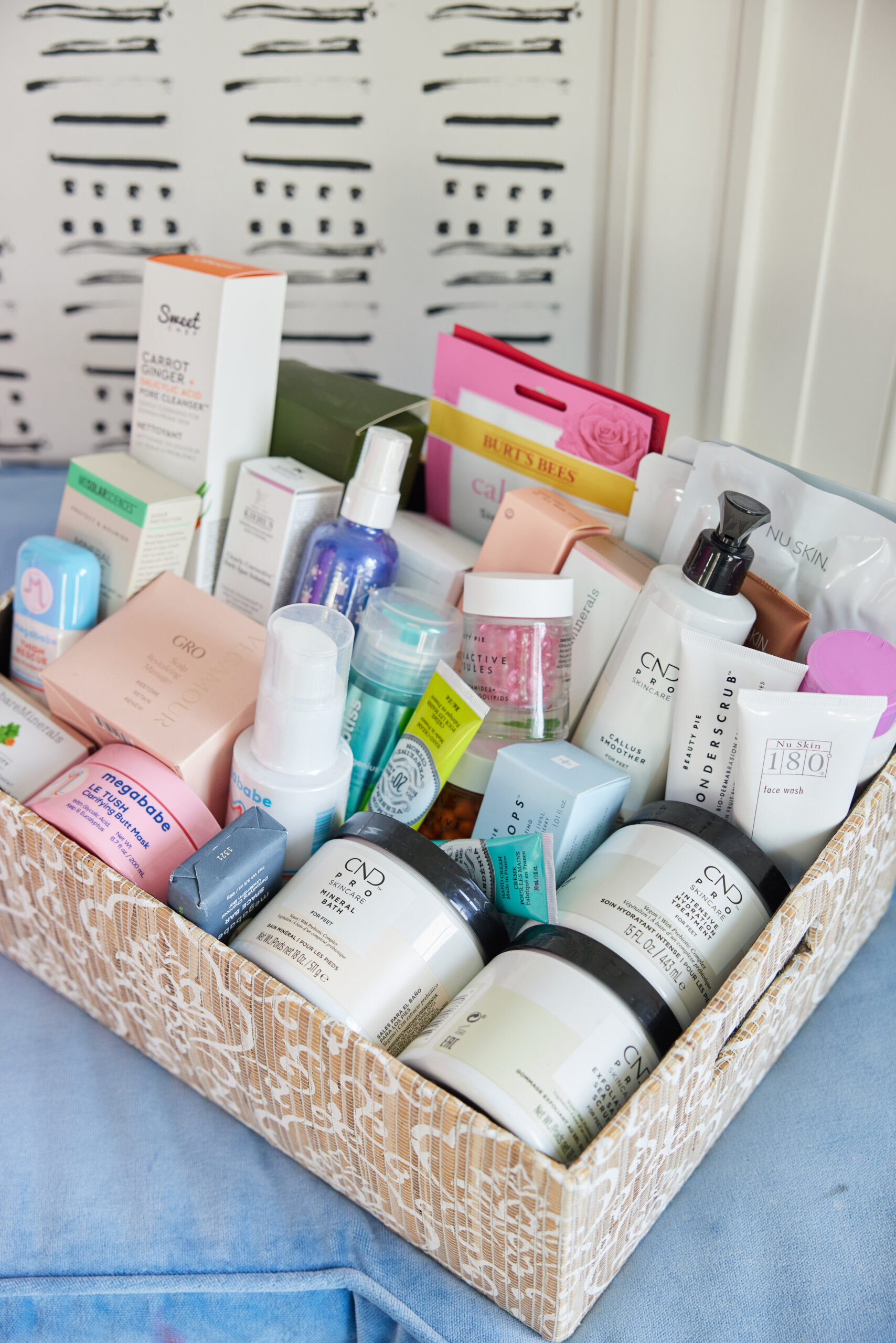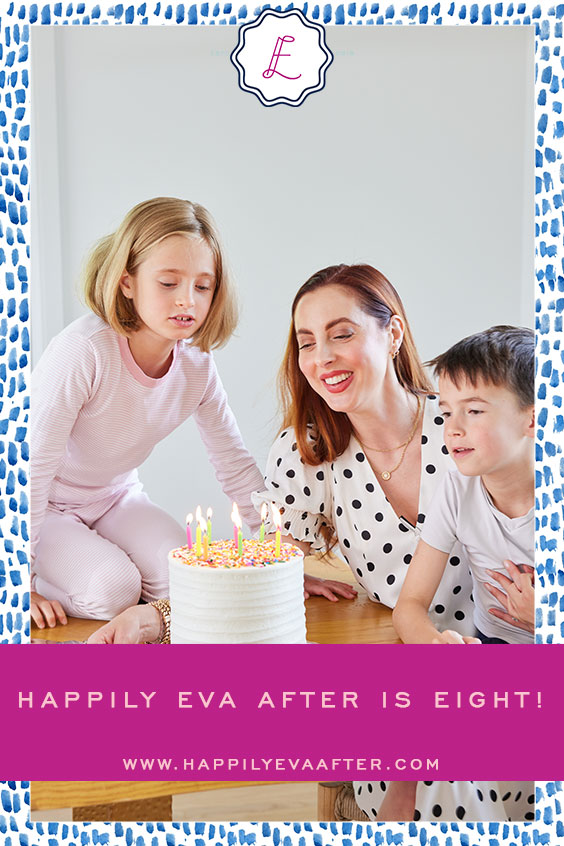 ---
Shop the post…

Photographs by 

Julia Dags

 | Copyright © 2023 Happily Eva After, Inc. All Rights Reserved.