The following content may contain affiliate links. When you click and shop the links, we receive a commission.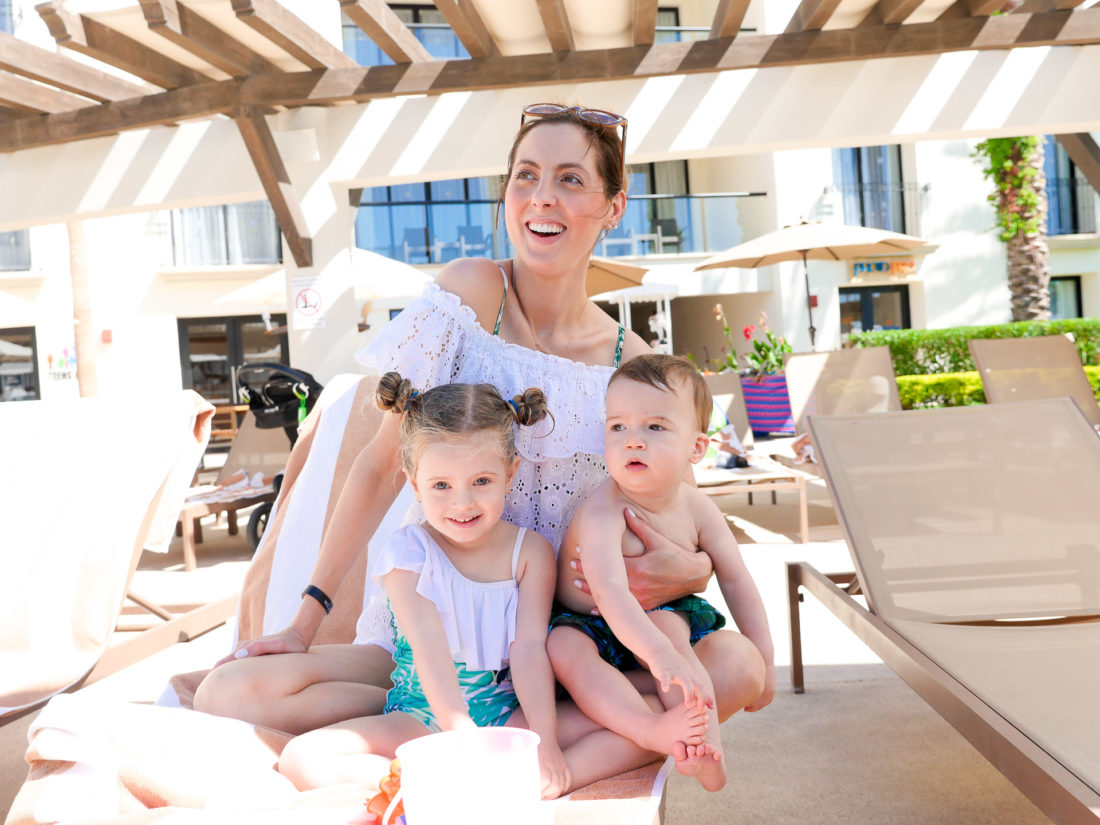 ** Many thanks to Hyatt Ziva for inviting our family on a fun vacation and for sponsoring this post!
As you may have seen on my social media accounts, last month my family and I went on a much-needed vacation to San Jose Del Cabo, Mexico! We ended up staying at the all-inclusive Hyatt Ziva resort, and if I'm being totally honest—I was more than a little skeptical going in to it. I had always avoided all-inclusive resorts like the plague. From what I had heard and expected, they were really overcrowded places with bad food, crappy drinks, and a sort of "one-size-fits-all" mentality. Sure, you got a bang for your buck, but at what cost? I think that while we always can appreciate vacation time, once you start a family that time becomes crucial. You get way less time in general, it's more complicated to get away (especially when your kids are small), and it becomes so much more important to make those moments count– to create memories for your entire family that will last a lifetime. It can be overwhelming to figure out how to do that, and to still find a way to make accomplishing it affordable! Hyatt Ziva invited us to come to Mexico and check out their resort—they knew how skeptical I was about all-inclusives and promised me that my experience at the resort would change my mind for good. I am utterly SHOCKED to tell you that they were right! And then some! We had the best time ever– and the resort and food, drinks, activities, and service were on par with some of the best hotels I've stayed at. I was simply blown away. I realize now what a great, stress-free approach this all-inclusive resort option can be for families, and so I wanted to share some pointers for ways to get the most out of an all-inclusive experience. Here are my tips!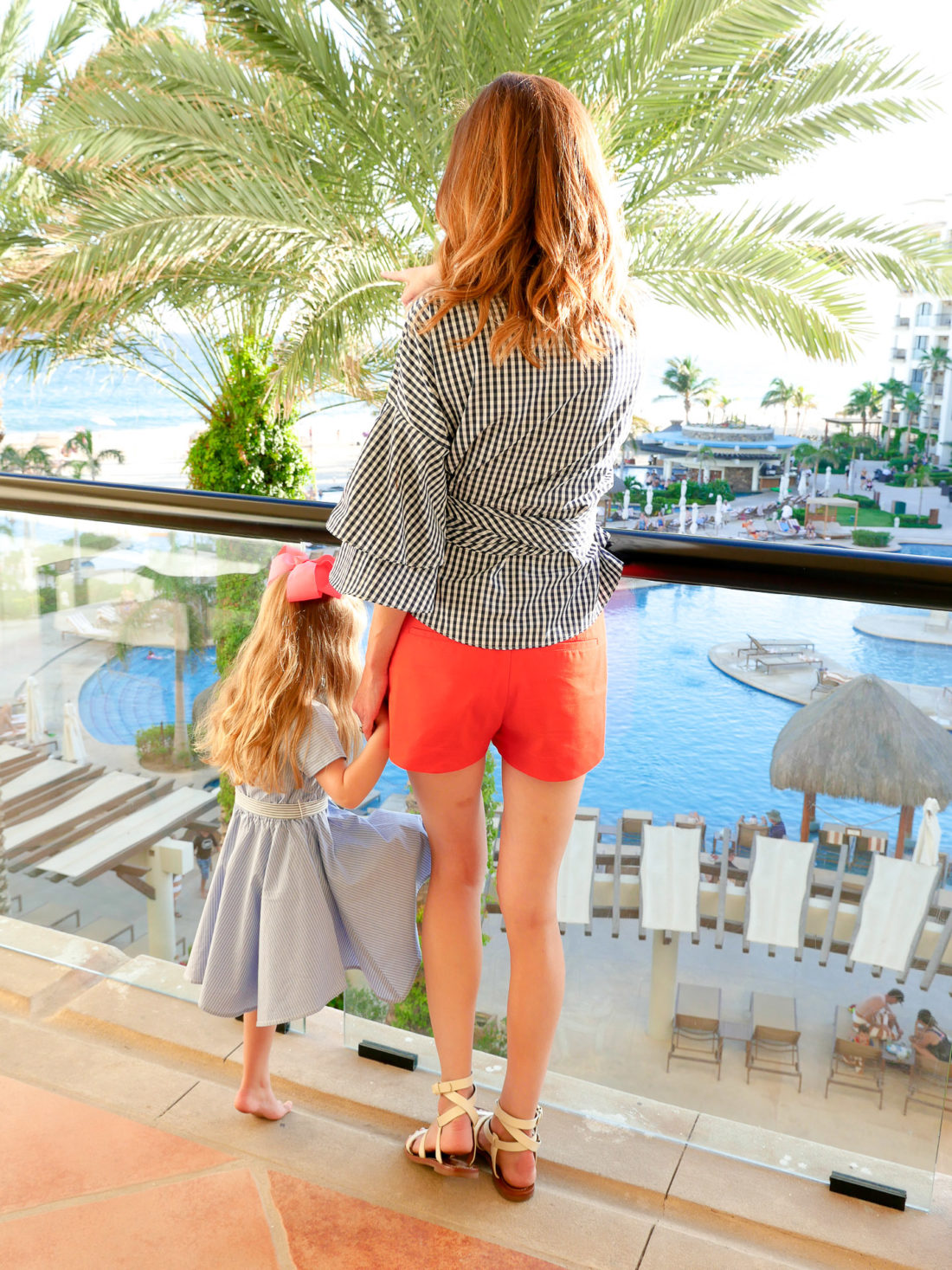 Plan for Peak (Deal) Season
Real estate is about location, location, location. Planning your vacation is about timing, timing, timing. Before you book, take a look at any special deals or packages that might be available to help you make the most of your vacation budget and experience.
These deals may help you save on extra days, amenities, or even score you VIP access, deepening on the resort and deal. Right now Hyatt Ziva has a winter splash sale that helps kids stay free.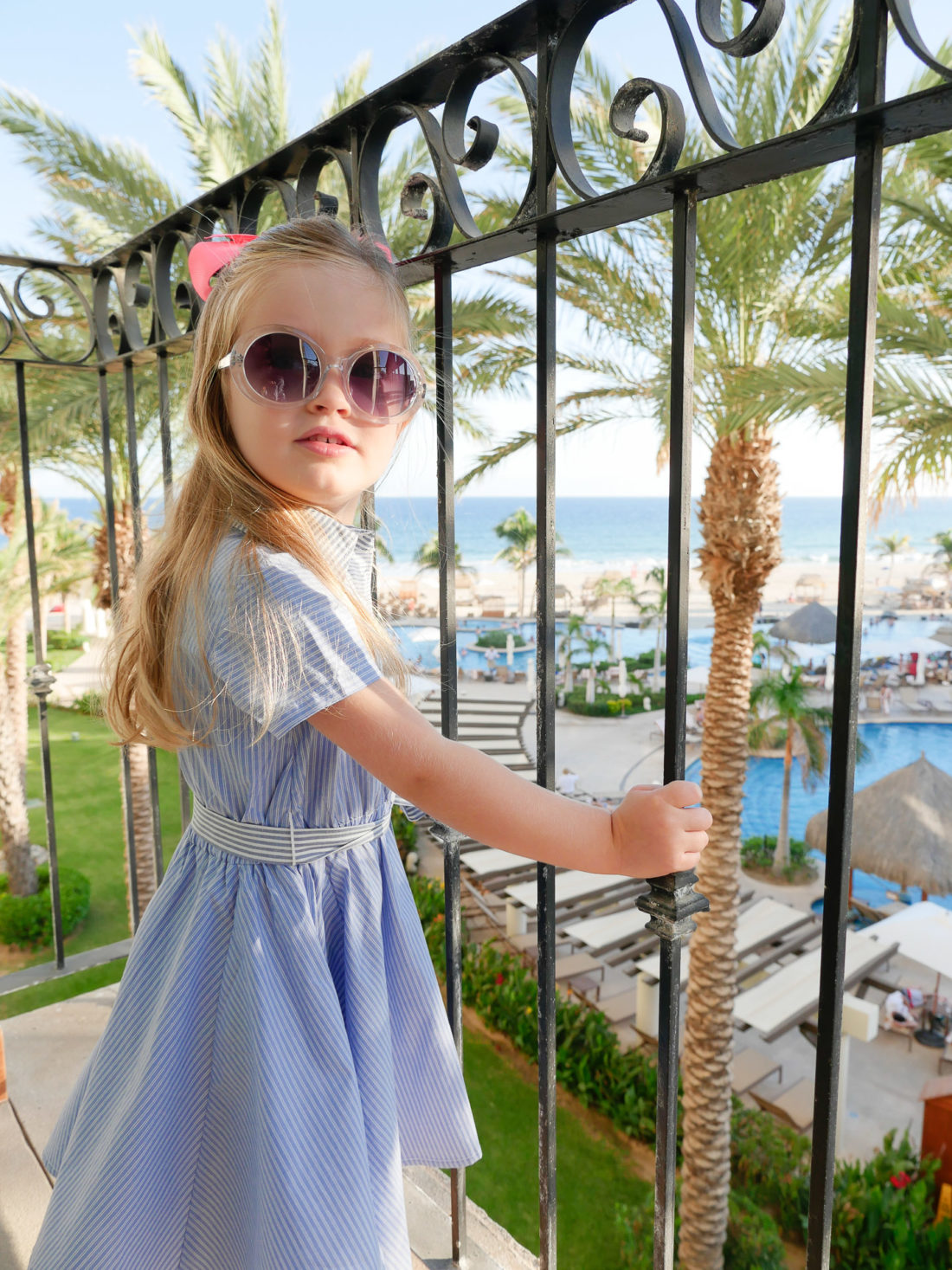 Book the Right Spot for Your Family
If you're traveling with the whole family, don't wait until the last minute to get them all excited for vacation. Kids, especially younger kids, feel more secure when they know what to expect each day. Try sitting down as a family and looking at each of the dining options or activities to see which they gravitate to—spoiler alert, they'll probably love the KidZ pool and mini waterpark.
Dinnertime can pose a challenge for those traveling with picky eaters. While you're planning, talk as a family about what kinds of food you'd like to try. Hyatt Ziva offered a ton of great options that the whole family could enjoy. We were super excited to bring the kids to the gorgeous La Hacienda restaurant overlooking the beach, as well as to introduce them to hibachi at DoZo.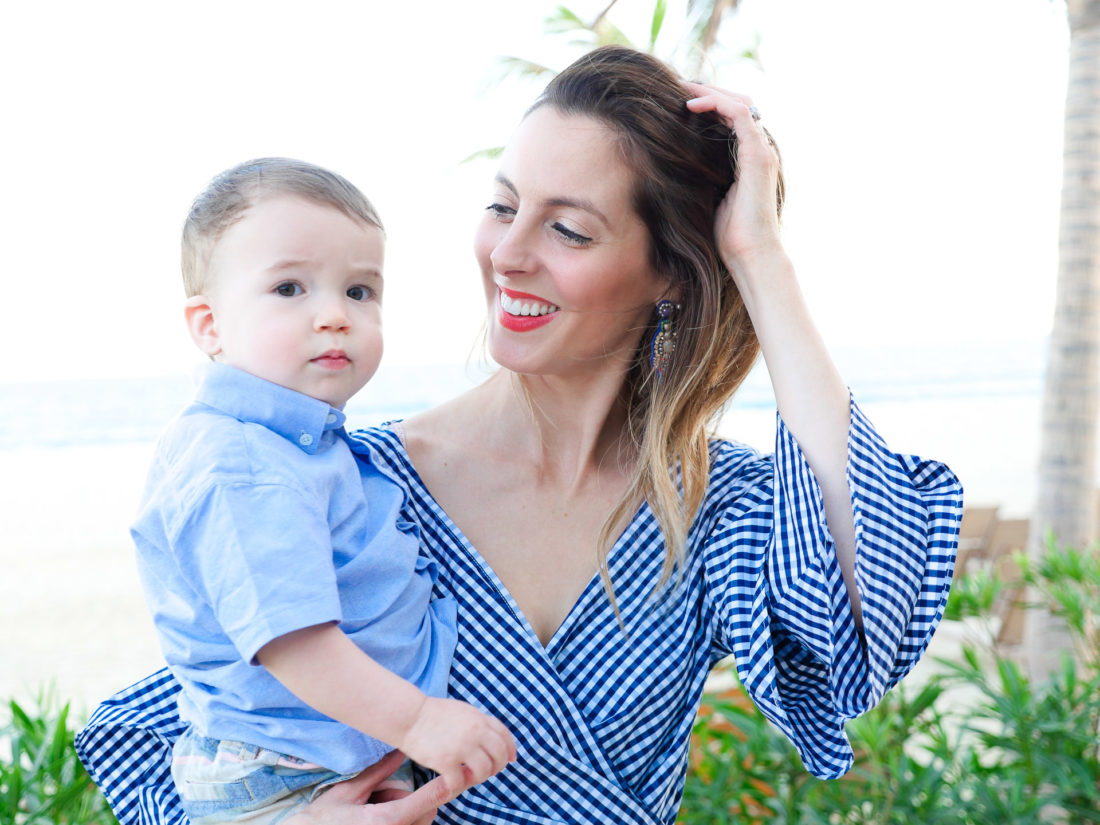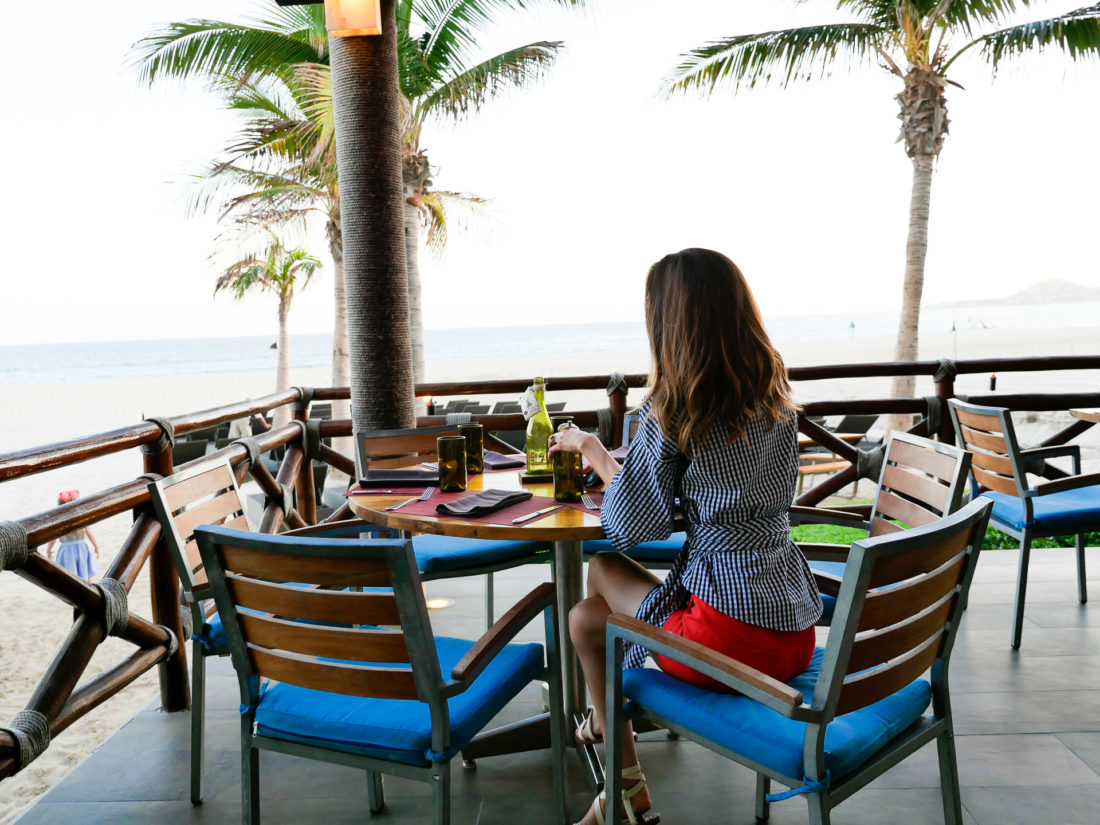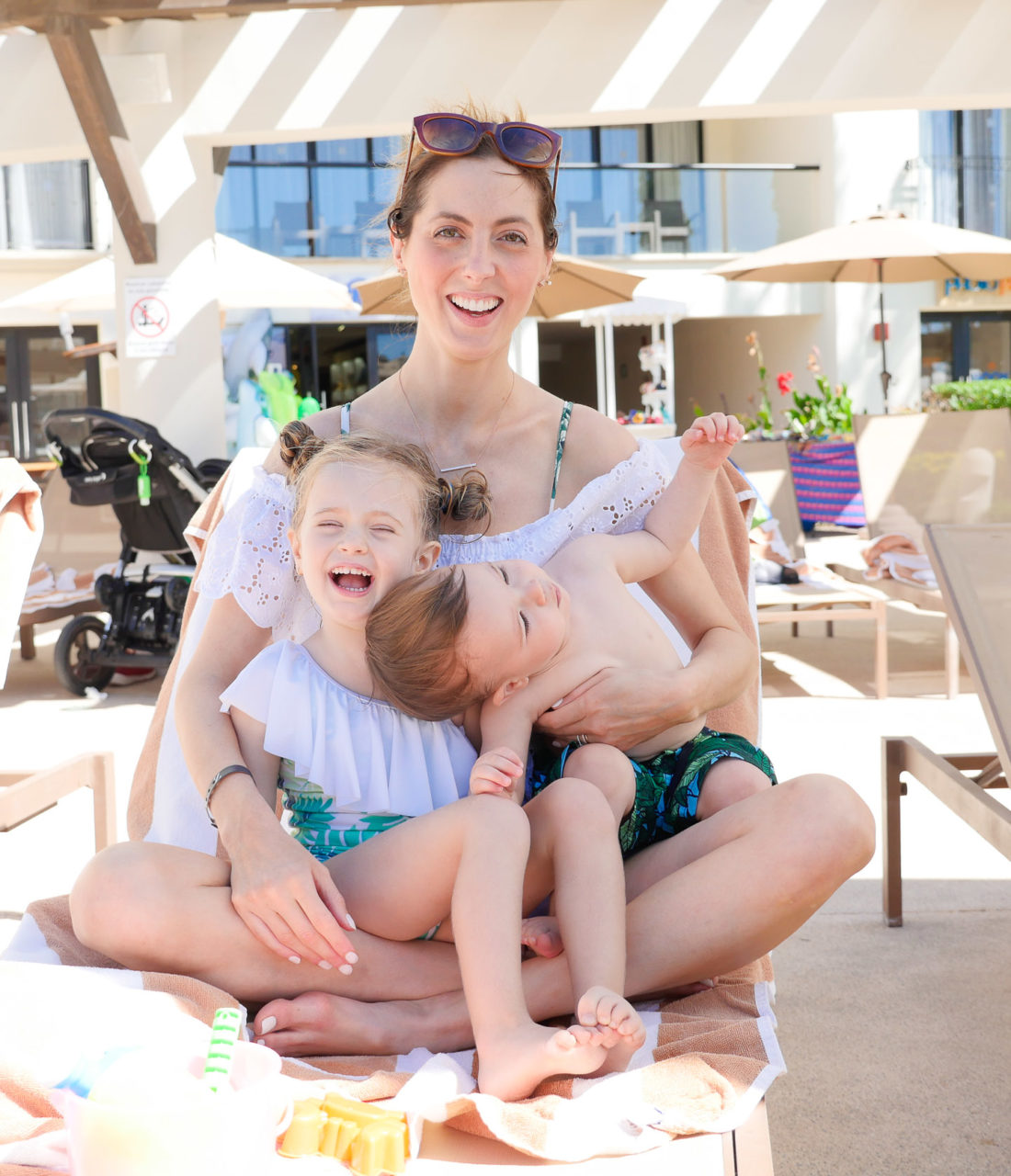 Upon Arrival, Get The Activity Schedule
So you've researched the resort grounds, looked up all the restaurants, and even checked out the #HyattZiva tag on Instagram and now you've arrived. Now that you're there, where do you start?
One of the perks of all-inclusive resorts (and Hyatt Ziva in particular) are the activities! There are so many activities at Ziva for people of all ages, and for families to enjoy together! They even have a Kids Camp that starts at age 4, and a "teen club" where older kids can hang out.
At check-in, they provided us with a weekly calendar of activities. I couldn't believe how many things were going on all day long at the resort– everything from more adult tequila tastings and beachside yoga, to dance classes, Spanish lessons, and Cirque-du-Soleil-style shows. I think our ability to have such a fun, exciting, and custom experience as a family was the thing that shocked me the most about our all-inclusive stay at Hyatt Ziva, and is definitely something I recommend making the most of if you choose to stay yourself!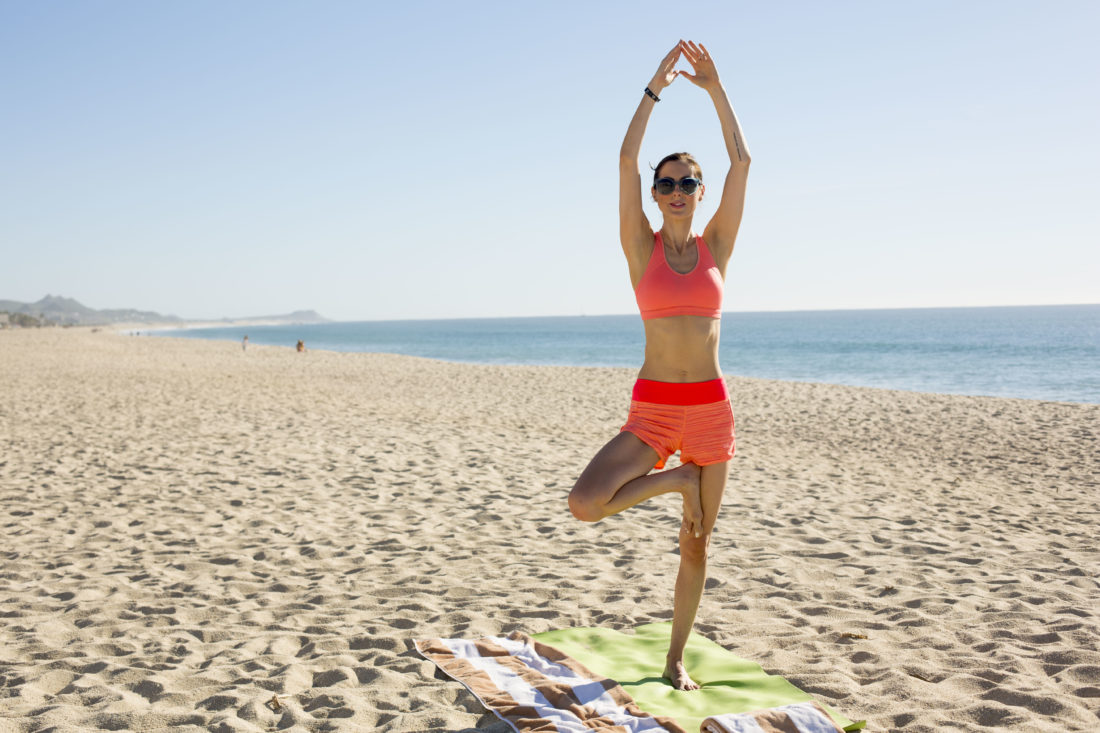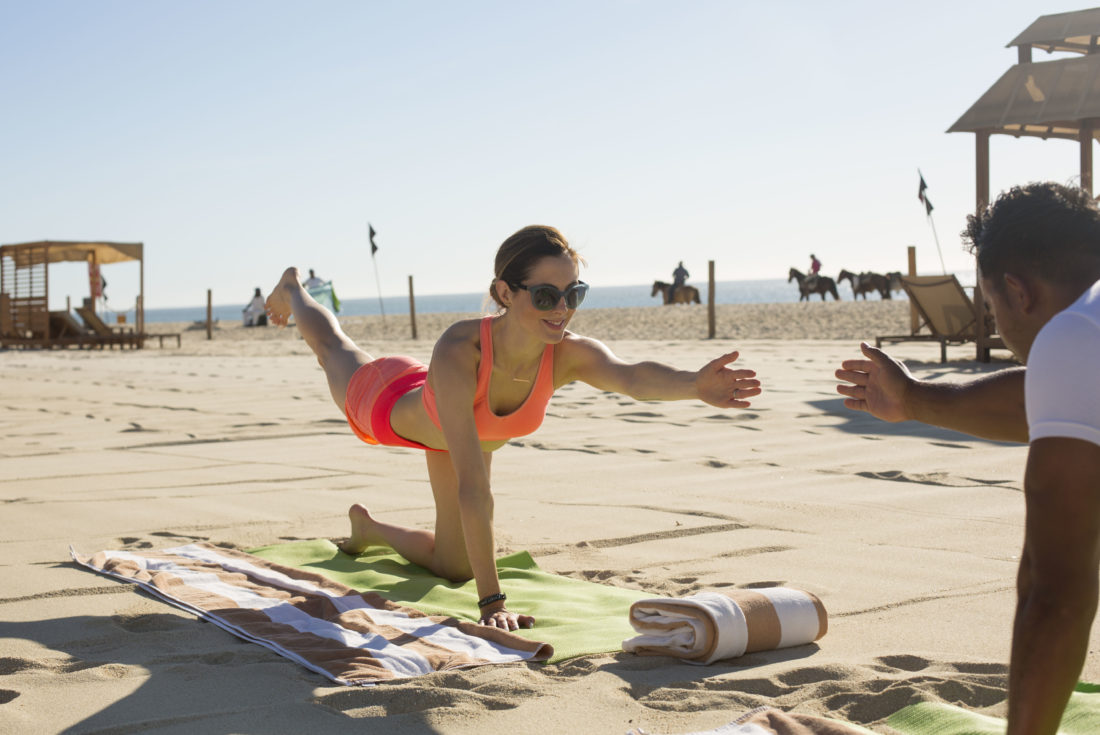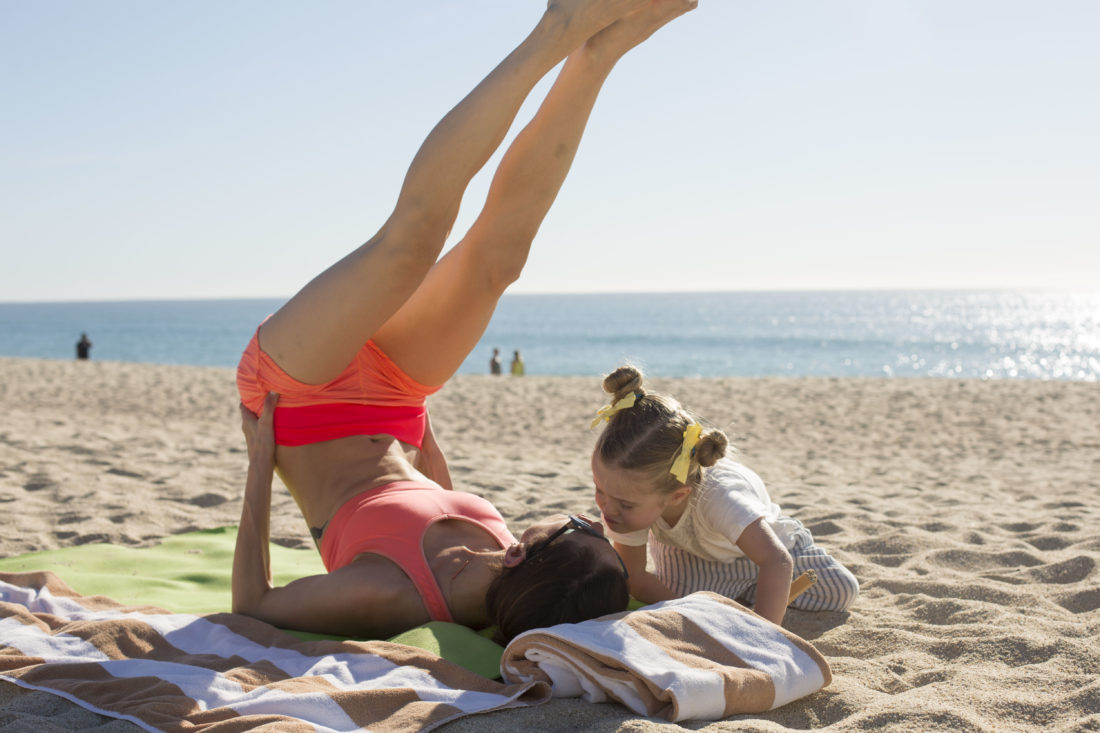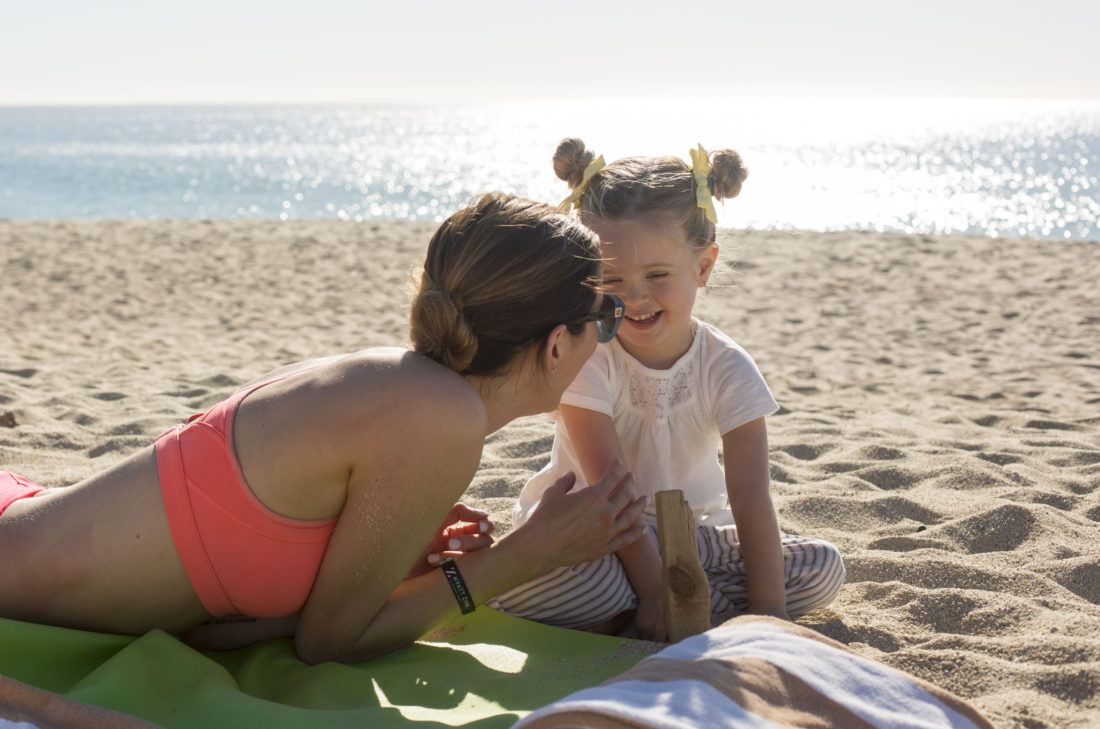 Think Outside The Box/Resort
One of the most fun activities we did as a family was when we set up a little excursion outside the resort to go sailing around Cabo! Hyatt Ziva helped us organize the whole outing, and it was so fun for our whole family. I couldn't believe how gorgeous the coast of Cabo was, and the kids had such a blast seeing tons of sea lions basking in the sun all over the rocks and grottos we passed! The resort can help you with tons of other activity ideas as well.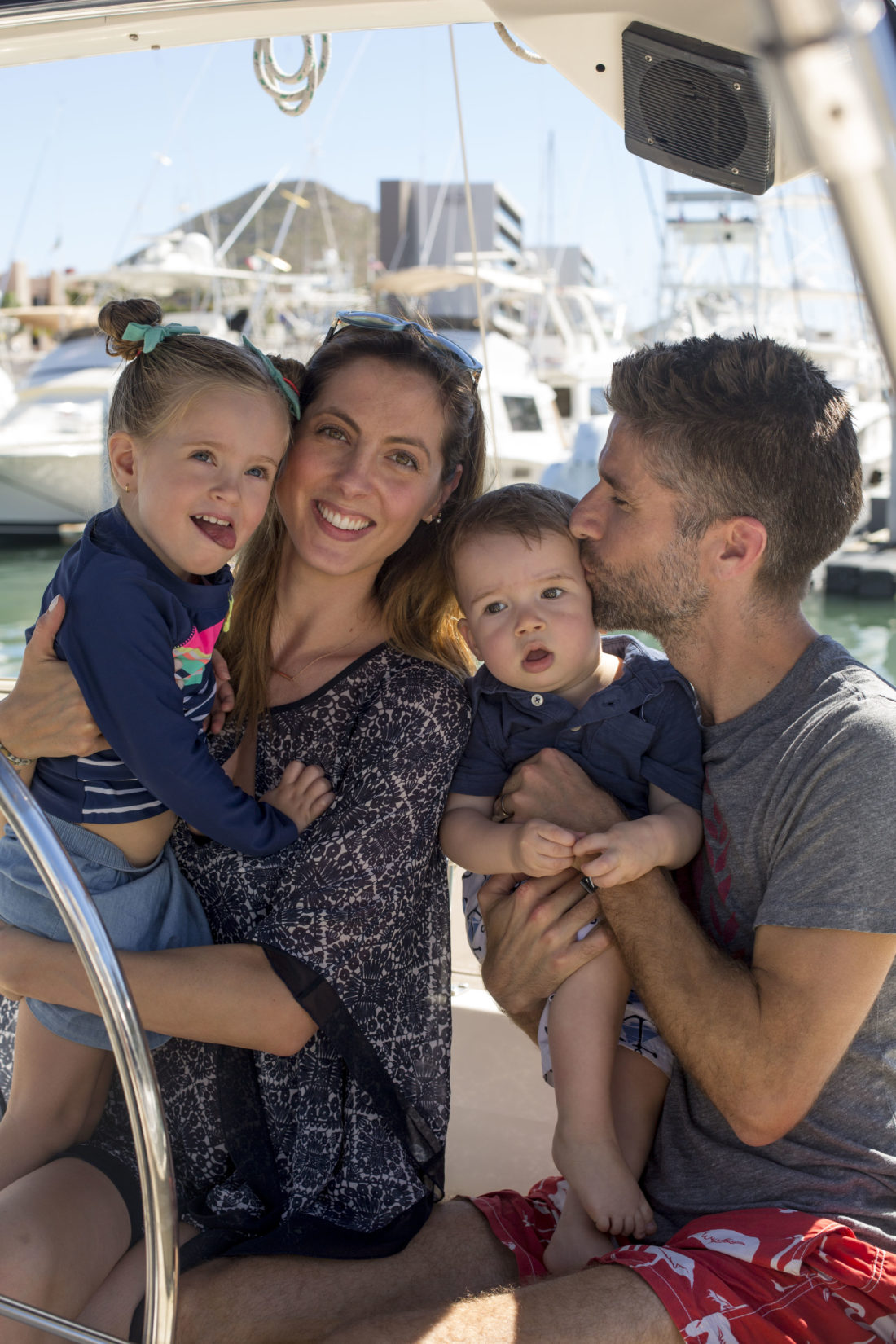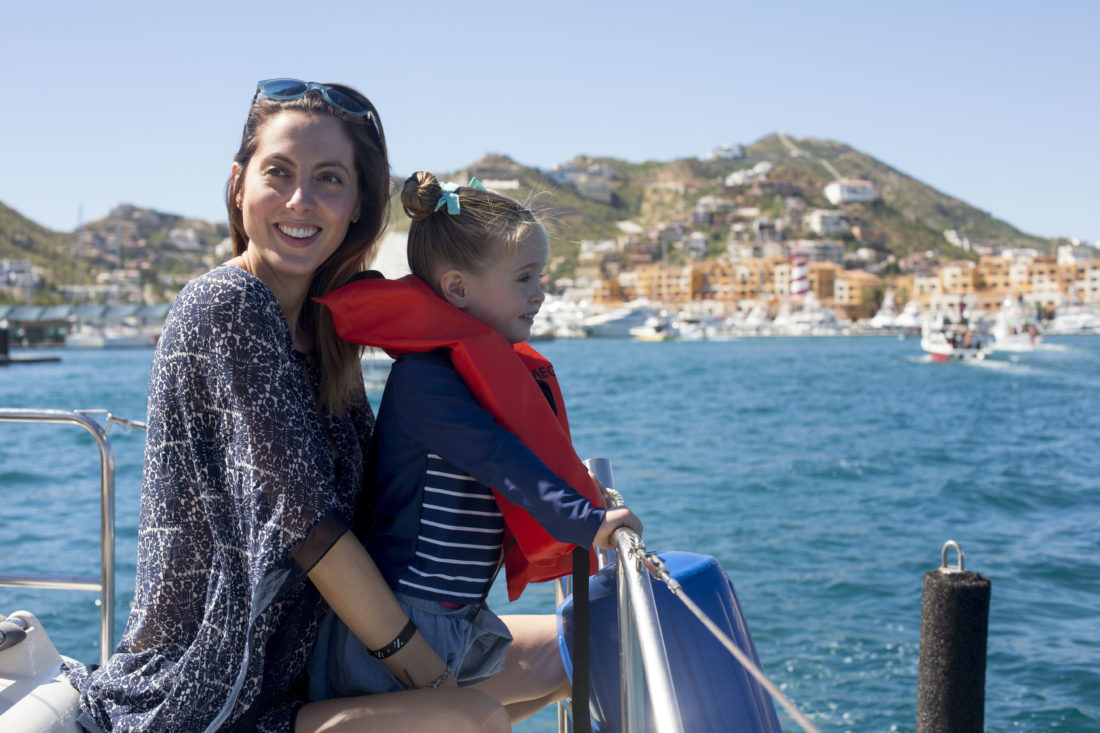 Remember to Relax
It's tempting to try and cram as much fun in as you possibly can on a vacation. But as anyone who's traveled with kids can tell you, that can lead to a meltdown. Try focusing on one big outing or major activity each day and schedule plenty of downtime.
Even with all the amazing options, Ziva had to offer, with two little kids, it was just easiest to enjoy our breakfast in the room. We had the most gorgeous suite overlooking the ocean, with a great balcony that the kids loved to play on. It was so luxurious and fun to be able to open up the doors, let the ocean breeze in, and enjoy breakfast all together with zero stress. Afterward, we'd put sunscreen on the kids and head out to enjoy the day!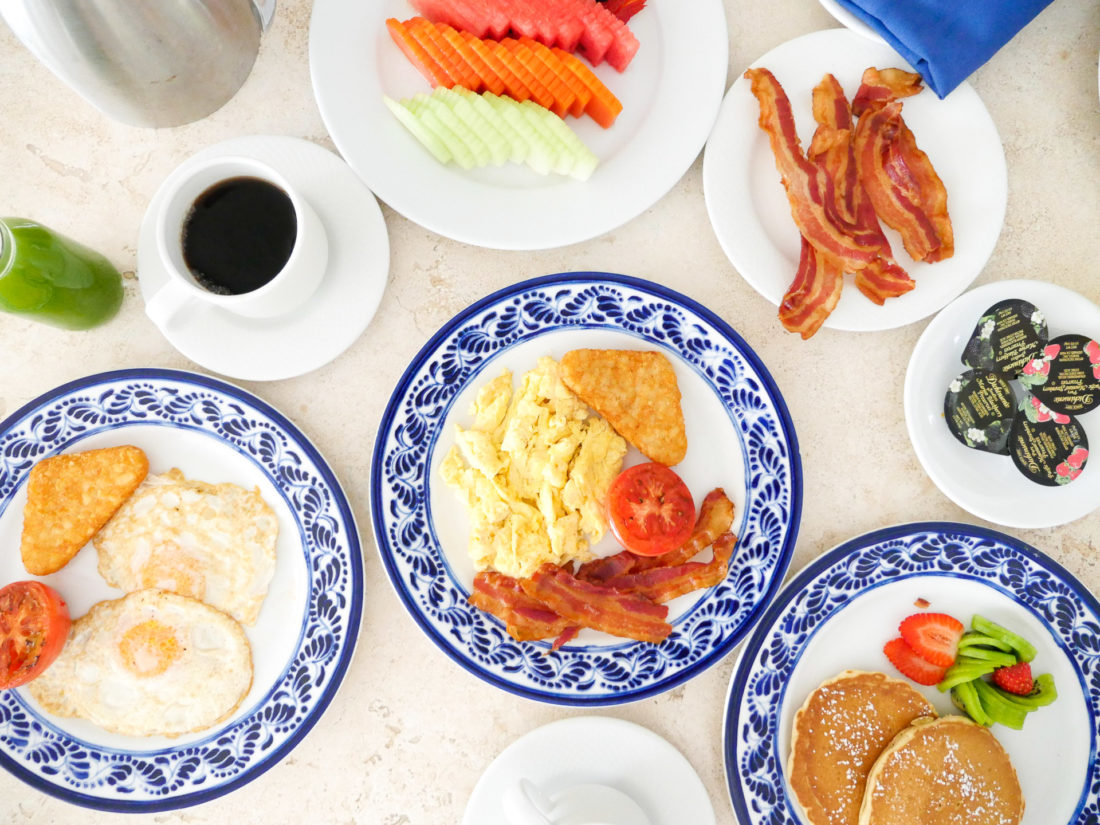 Take Advantage Of The Eat-Anywhere-Anytime Perk
Something I've come to love about all-inclusive resorts is that it takes the expense and inconvenience out of eating with your family. Whenever we traveled with the kids before, mealtimes, snack times, and "treat" times were the most stressful part of the trip. To sit down, peruse a menu, weigh the cost of paying around $40 for a simple snack for my antsy daughter– it was just not relaxing at all. I feel like eating anything at a regular resort is where you ultimately end up breaking the bank! At all-inclusives there are tons of delicious, varied food options, and none of the drama. Any time the kids (or we!) were hungry we just swung by one of the restaurants and ate. So easy. The buffet-style restaurants in particular were extremely kid friendly! Some of our favorite food of the trip were the yummy, fresh, super authentic Mexican food selections at the "Snack Bar" by the pool at Hyatt Ziva. I have eaten every single taco and ceviche creation that they offer and didn't skip a day! Plus Marlowe took a break from eating spaghetti to indulge in some tacos there, which I consider to be the highest compliment. LOL.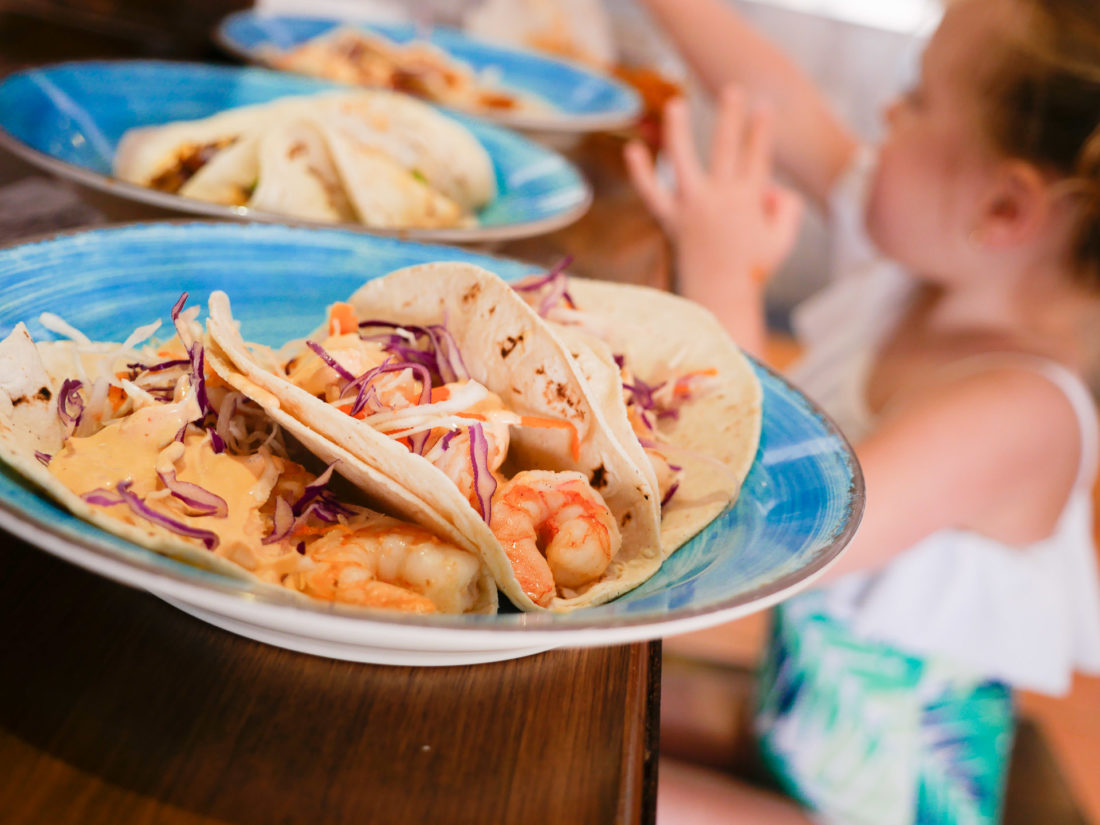 All in all, I was so wrong about all-inclusive resorts. We absolutely had a blast at Hyatt Ziva, and both Kyle and I remarked while we were on our way home that it was by far the most relaxed we had felt and most fun we had ever had while traveling as a family. I know we aren't alone in that, because everywhere we looked we saw families having fun at the resort– many of them returning guests. The lovely, friendly, and impeccable service while there was something we won't forget, and we look forward to visiting again in the future. I hope my tips help you enjoy your first (or next!) stay at an all-inclusive resort to the fullest. You deserve it!