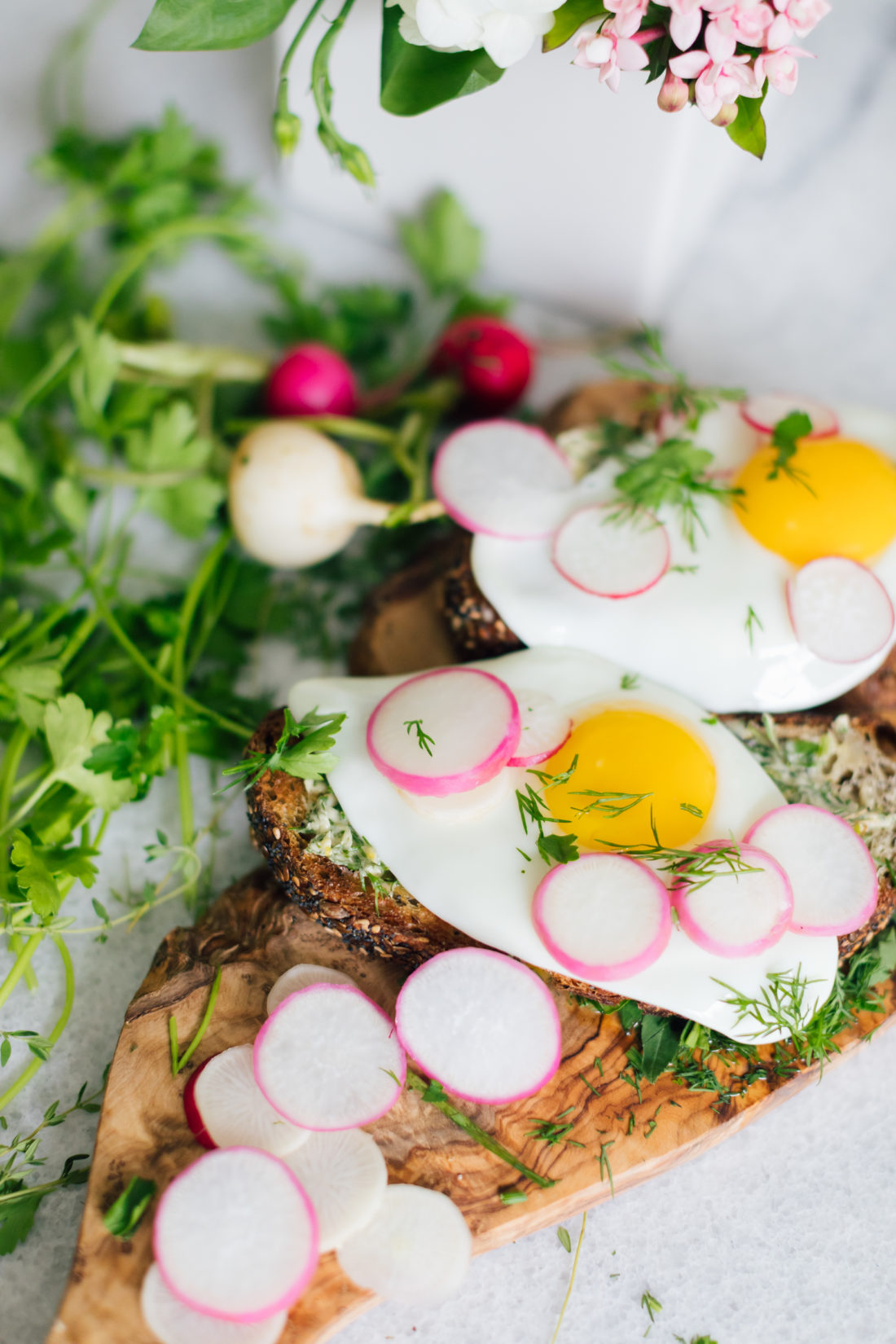 As a departure from Avocado toasts, let's focus on Egg Toasts! You don't have to throw the baby out with the bath water! I love an egg for brunch, but it's also nice to make it a tad fancier. This Fried Egg Toast with Herb Butter and radishes has the wonderful earthiness of a crusty whole grain toast and a perfectly fried egg– as well as the freshness of a butter coating that is chock full of zesty, fresh herbs. Such a winning combo! The radishes on top give it some crunch as well.
You can make the herb butter a day ahead of time, and keep it in an airtight container, as well as slicing the radishes in advance– making this actually quite easy to prep for a party at home! This recipe makes two toasts.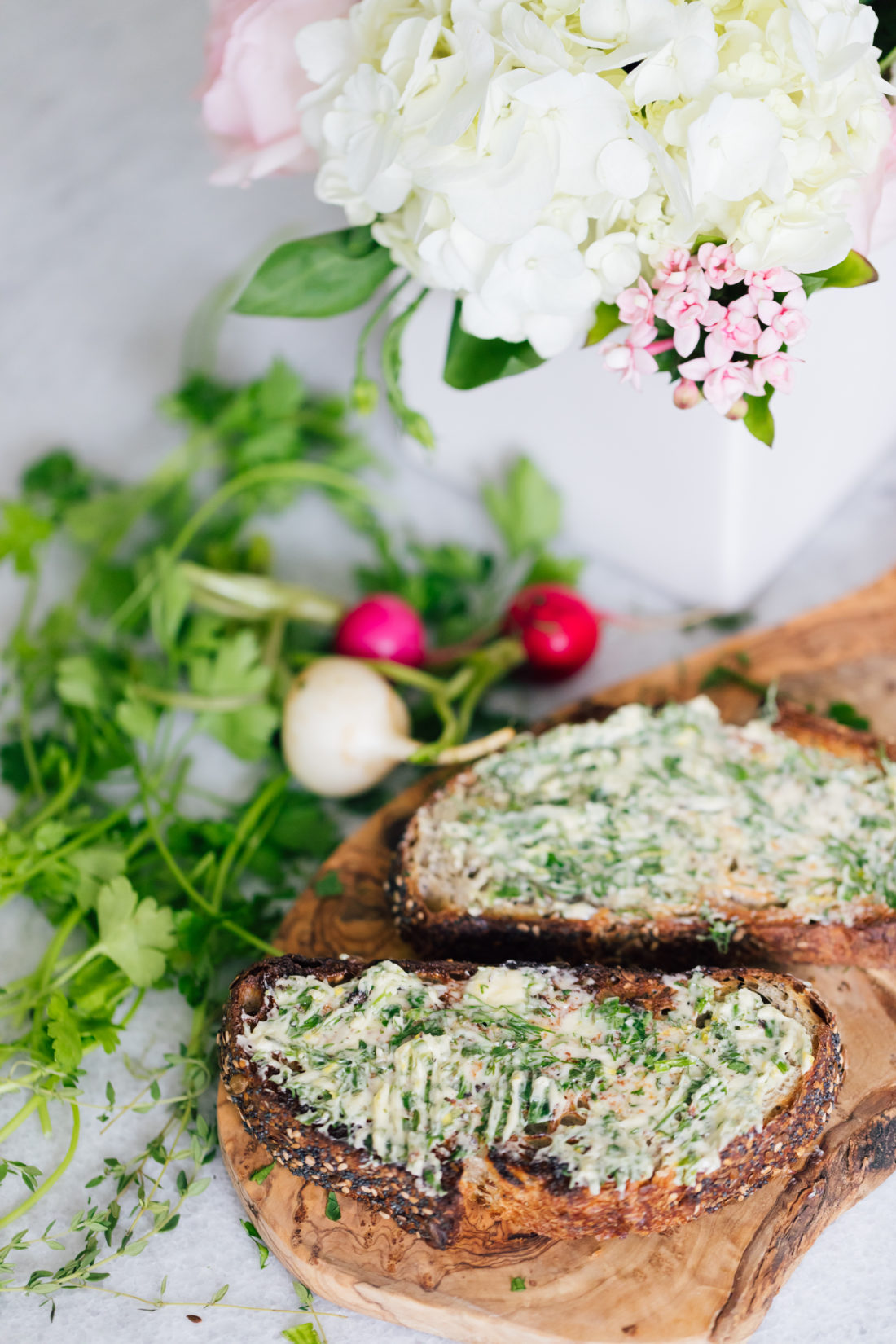 Ingredients…
1 tbs fresh parsley, minced
1 tbs fresh dill, minced
1 tbs fresh basil, minced
1 tbs fresh chives, minced
1 clove garlic, crushed
2 slices of hearty, grainy bread
1 pinch lemon zest
1/2 stick butter, softened
1 pinch kosher salt
A few grinds of black pepper
1/2 cup radishes, sliced thin
2 eggs
1 tbs Olive Oil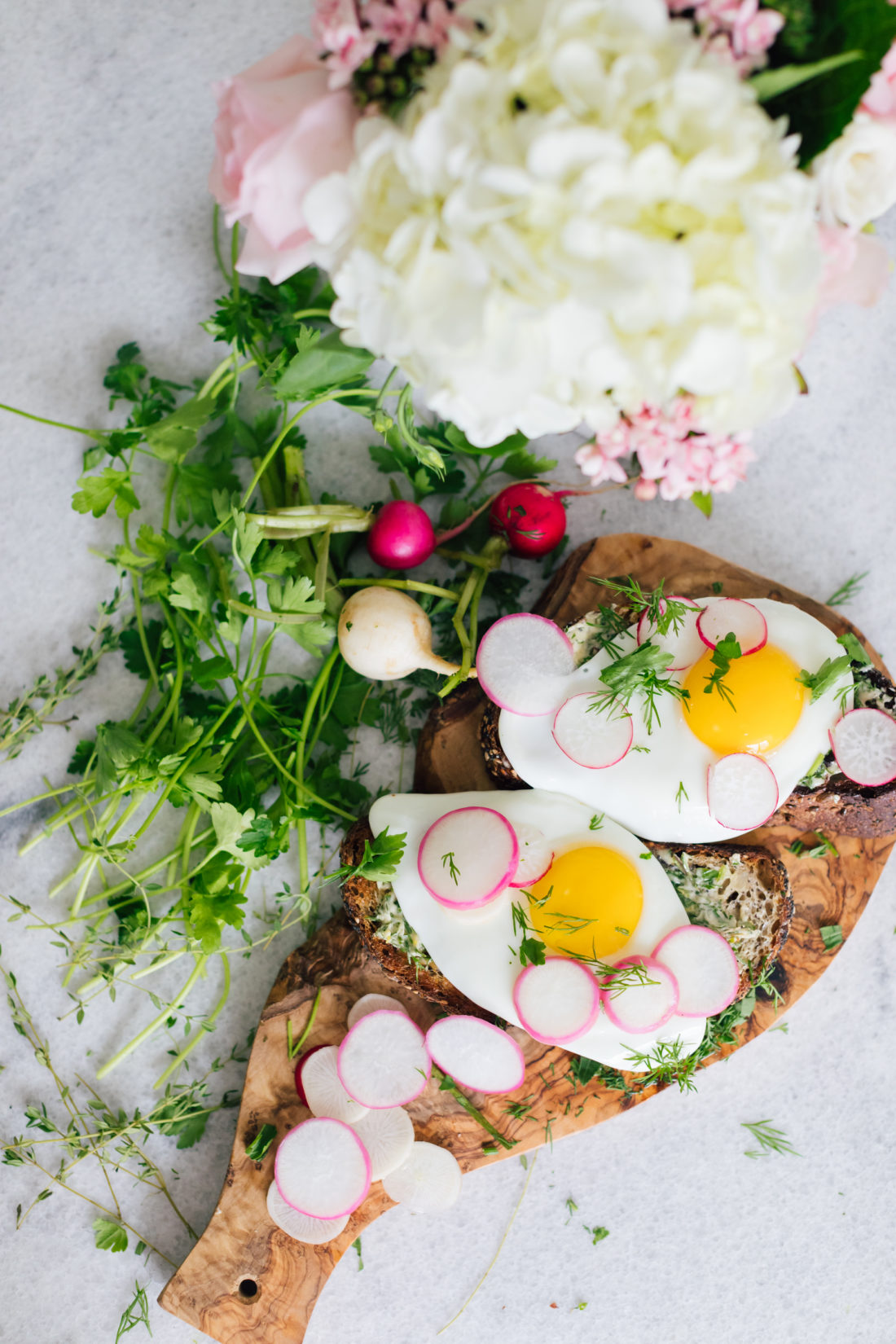 Begin by creating your herb butter. Mix your minced herbs in to your softened butter and combine well. It should be very herb-heavy. Add your lemon zest to the butter. Heat a nonstick skillet on medium and add 1 tablespoon of olive oil to the pan. Crack two eggs in the pan, and gently use a spoon to baste the eggs with the oil surrounding them as they cook. Meanwhile, toast two slices of your grainy bread! When toasted, top with a good shmear of the herb butter. When cooked to your liking, remove the eggs from the pan, and place on top of the toasts. Top with a sprinkle of sliced radishes and a few pieces of minced herbs. Enjoy!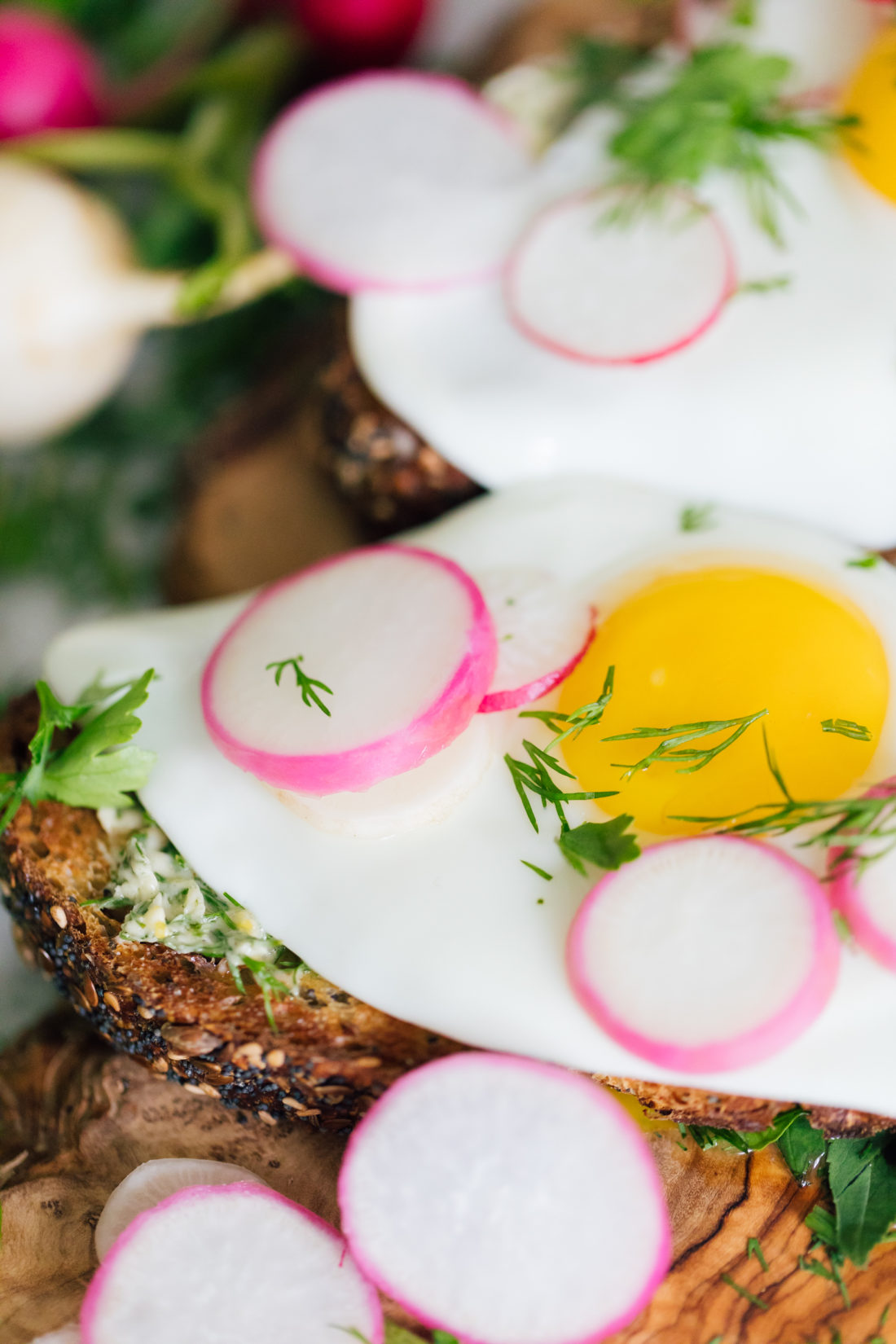 Photographs by Julia Dags