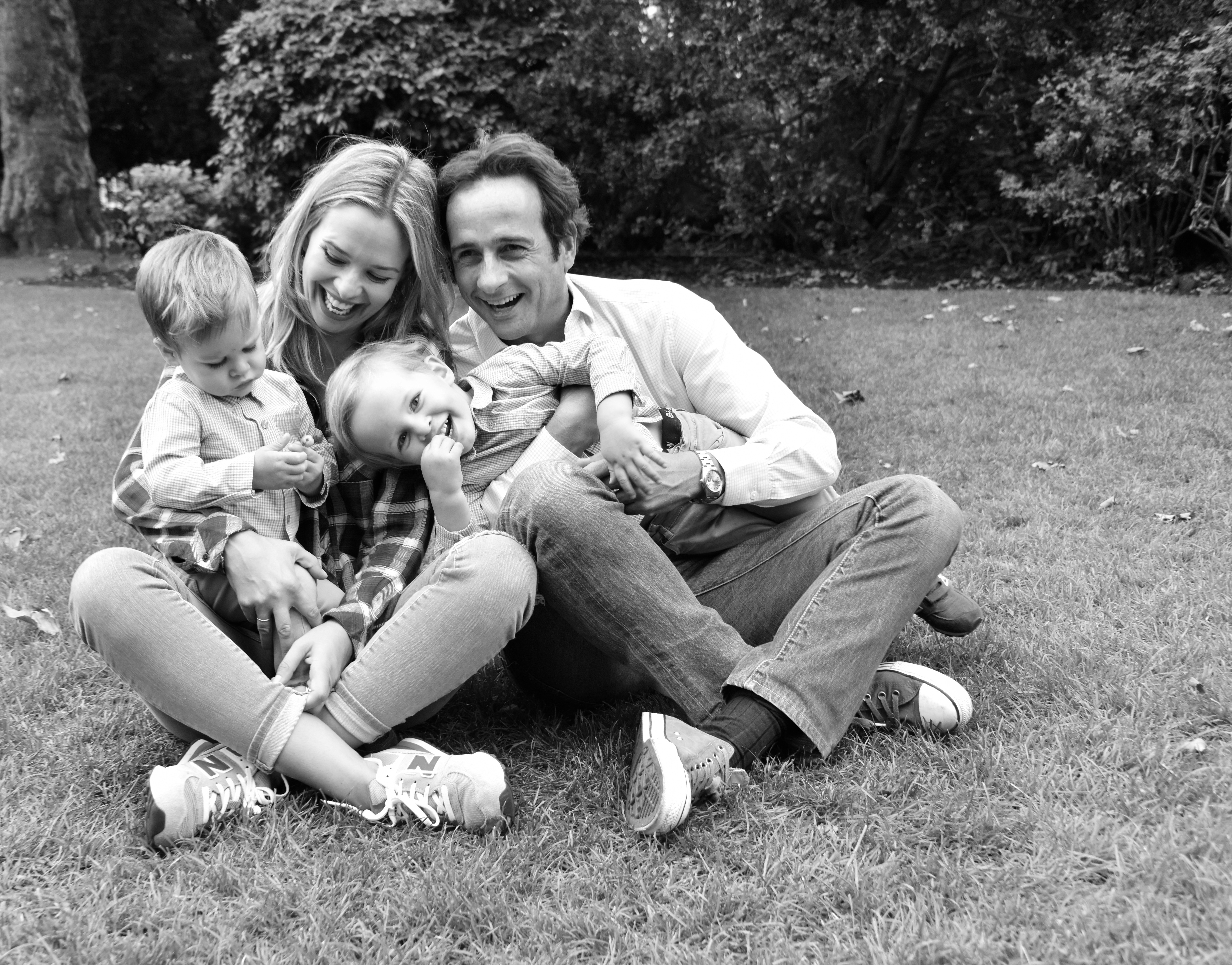 Marissa Hermer knows what it feels like to be an On-The-Go Mama!  This week's subject of Eight By Eva is the star of Bravo's hit show, "Ladies Of London," as well as a successful Restaurateur!  Marissa and her husband, Matt Hermer, own popular restaurants Top Dog, Boujis, Bumpkin, and Eclipse in London.  In between, she is the doting (and refreshingly honest!) Mama of two adorable little boys…with a third baby on the way!  Here, Marissa answers my eight favorite questions:
1. What is the best parenting advice you have received? 
I've received a lot of advice – but of the lot bestowed upon me over the years, I often remind myself of two bits of advice that I received – and also pass these along to fellow mothers. The first is that in becoming a mother, you will feel guilty. Embrace the guilt – it is part of it – and then move on and get on with it.  Basically, as a mother, I do feel guilty if I'm not doing this for my child or that for my child – or I could be doing more – or if I'm in the office and not always with them on the playground. OR if I AM with them on the playground and then I'm guilty that I'm not in the office.  It is a juggle and ultimately, one ball is going to drop – but it is about realizing that this is all part of it and then
getting on with things. The other piece of advice I've received is to trust my instincts – they are there for a reason.  Mothers get bombarded with advice from friends, parents, community, etc. about how we 'should' be doing things – it is important to remember that one mothers way of doing things isn't the same as another mother's way of doing things – and that is okay. Mother the way you feel is right for you and your family.
2. What is your greatest challenge as a parent? 
Finding enough hours in the day to do everything. I think I share this challenge with a lot of parents though – and until someone invents a way to get 25 hours in the day, it will forever be a challenge.  I do find comfort when I carve out scheduled time to be with the kids – rather than just assuming it will happen sometime throughout the day. It doesn't happen like this – I have to block out an afternoon in my diary for uninterrupted kid time – and then I have the comfort that it will happen.
3. What's the latest with your kid(s)? Any new dynamics? Funny quirks? Challenges?
Our eldest is 4 which is such a brilliant age of curiosity – but of course does pose interesting challenges – for example last night he asked me to eat him as he wanted to see the baby in my tummy. Quickly followed by the question of 'how did the baby get there' (my response: Daddy put the baby there') which of course led to 10 other questions! I'm not sure how to answer these questions as don't want to lie but also don't want, at this stage, to open the biology books.
4. What is your dream day as a family? 
Cozy morning cuddles in bed followed by breakfast of pancakes, and then feeding the ducks in Hyde Park followed by dim sum which the kids love (and we do too as they can make a mess AND it is so quick so we are out of there in an hour before we get yelled at for making too much of a mess).
5. Kid item you can't live without? 
aden + anais Comfort Blankets. Both my kids had them from day one – they are easy to wash and great for traveling as provide a cuddly security but also I toss them over my kids face to block out the light for nap times on airplanes.
6. Favorite local kids activity? 
We love going to Battersea Park Children's Zoo – amazing play equipment and kids love visiting the monkeys and pigs.   I also love baking with the kids – our kitchen turns into a flour sandpit but we love it.
7. How do you unwind? 
After the kids are in their pjs, I actually find bedtime and story time very calming – evening cuddles with the kids really puts me at ease after a long day (of course, GETTING the kids out of the bath and in their pajamas isn't always as relaxing!)
8. What are your favorite beauty products? 
I can't live without Sarah Chapman's Overnight Facial and Hydrating Serum, L'Occitane's Divine day cream smells SO good, and if I need to look somewhat decent, a lick of Bobbi Brown's Your Majesty lippy makes me feel like I've made an effort.