The following content may contain affiliate links. When you click and shop the links, we receive a commission.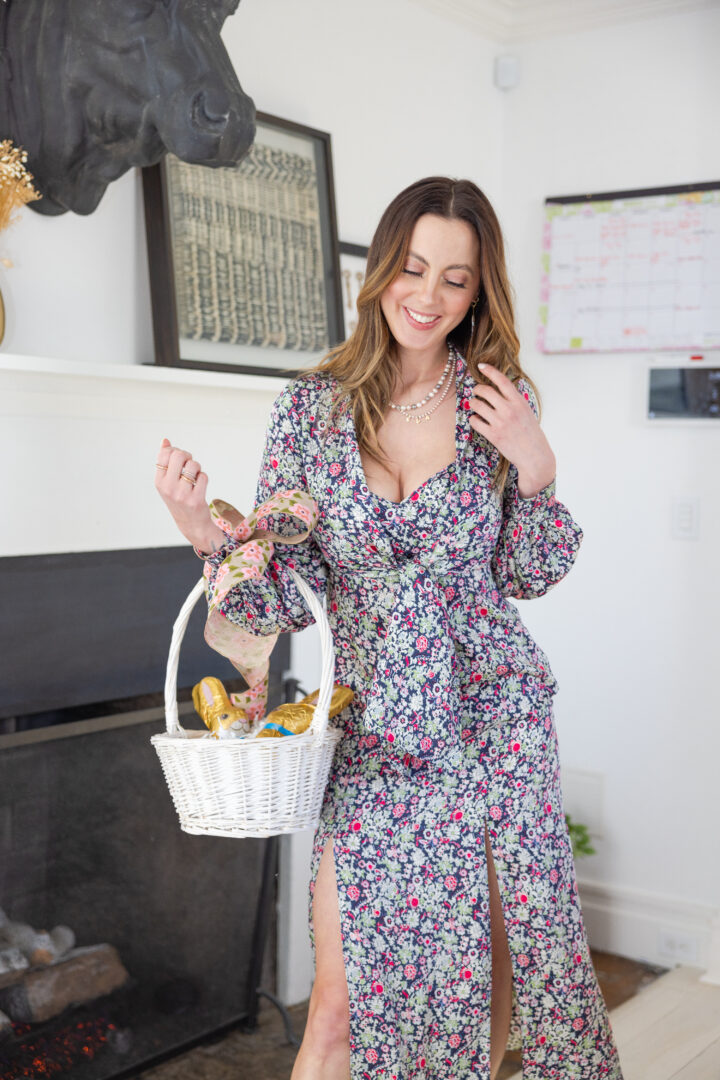 Easter dresses are a thing of beauty! It's such a bright spot for me each year figuring out what I'm going to wear for the holiday festivities! This year is a little different because I'm going to be in Italy with Ian for Easter and not with the kiddos…for the first year EVER. It's a little bittersweet. I'm thrilled to be traveling with Ian for the first time and to go on a little adventure, but I've never been apart from my kids for a meaningful holiday before and I'm definitely in my feelings about it. I'm very happy that they'll be spending the time with Kyle and his family since I know that's important too…but I'm sure there will be a tear or two shed in Sicily that day! These post-divorce milestones are never the easiest.
In better news, Easter dress shopping has been a great way to distract myself! There are so many cute options that had me swooning. I'm sharing all my favorites below, but I ultimately picked this one with the long sleeves, since I wanted to be sure I was more conservative for the Italian festivities. Let me know which dress choice is your favorite!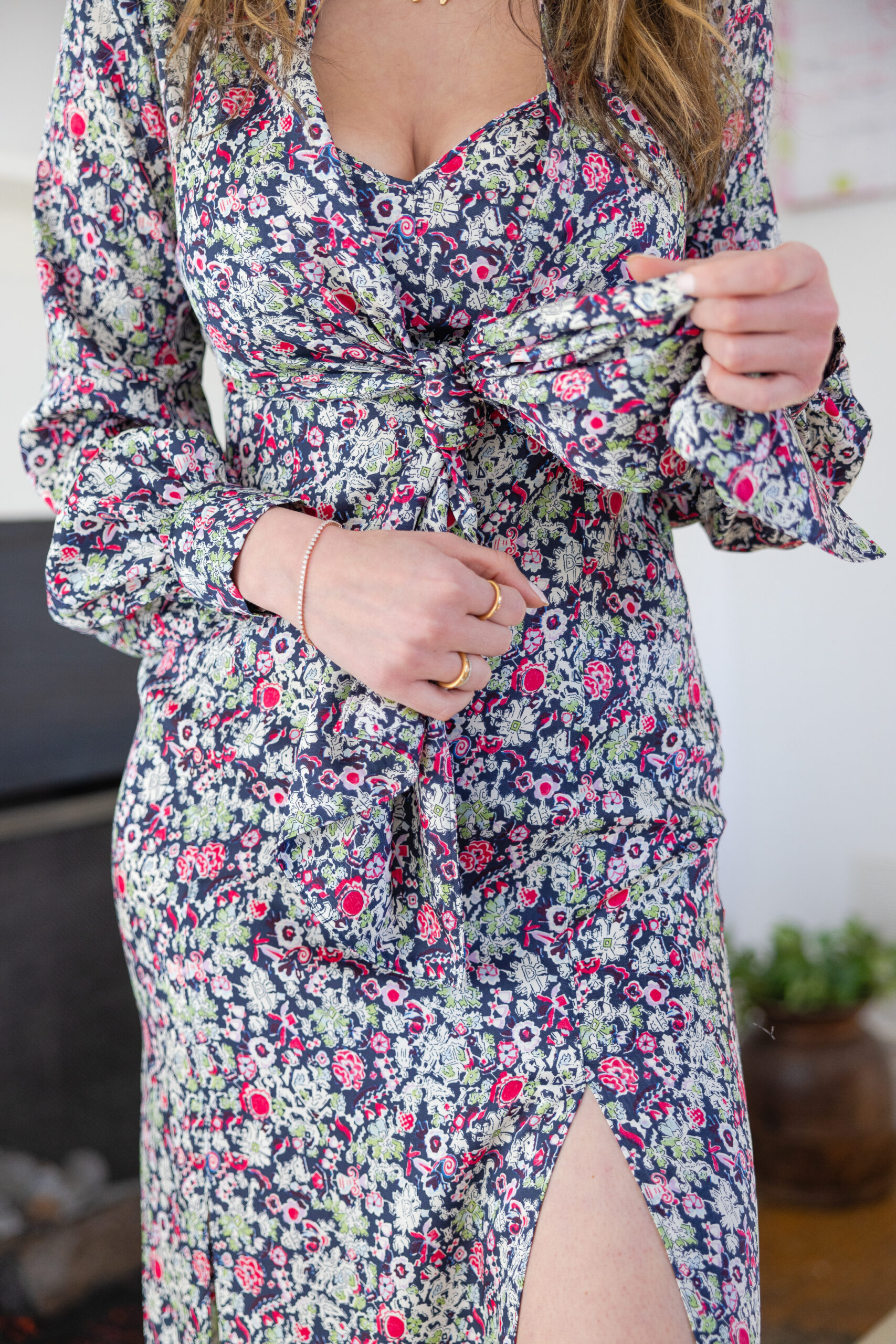 Quin Floral Print Long Sleeve Dress
$395
I love this Liberty print, the tie front detail, and the slit on the side that freshens it up a bit!
Knit midi dress in stripe
$86.99
I have this striped maxi and think it could be SO cute for a more casual Easter celebration.
Tory Burch Plaid Silk Claire Dress
$1,198.00
This Tory Burch dress is my Splurge pick for Easter! I just can't stop staring at it, it's SO pretty and elegant.
The Marlowe Dress
$149
Our collection dress is a great Easter pick! It's nice and colorful, and doesn't show too much skin if you have church in your family plans!
En Saison Detail Midi Dress
$167
This floral dress would be the perfect outfit for an Easter celebration. I love the print!
Self Portrait Blue Floral Mini Dress
$440
This floral mini dress is fantastic for anyone on the shorter side! The blue tone is stunning.
Tie-Back Halter Maxi Dress
$98
The color and shape of this halter maxi dress are so pretty, and it comes in extended sizing!
Cosette Belted Midi Dress
$445
I'm in love with this Ulla dress that has the slightest and prettiest retro vibes.
Khaki Finley Flutter Sleeve Dress
$128
If I'm really into the shape of this super pretty dress…does that mean I'm Preppy Curious?!!!
Vivian Contrast Stitch Smocked Cap Sleeve Cotton Midi Dress
$395
If Easter-y colors aren't really your thing, may I suggest this gorgeous number by La Ligne? I love the print.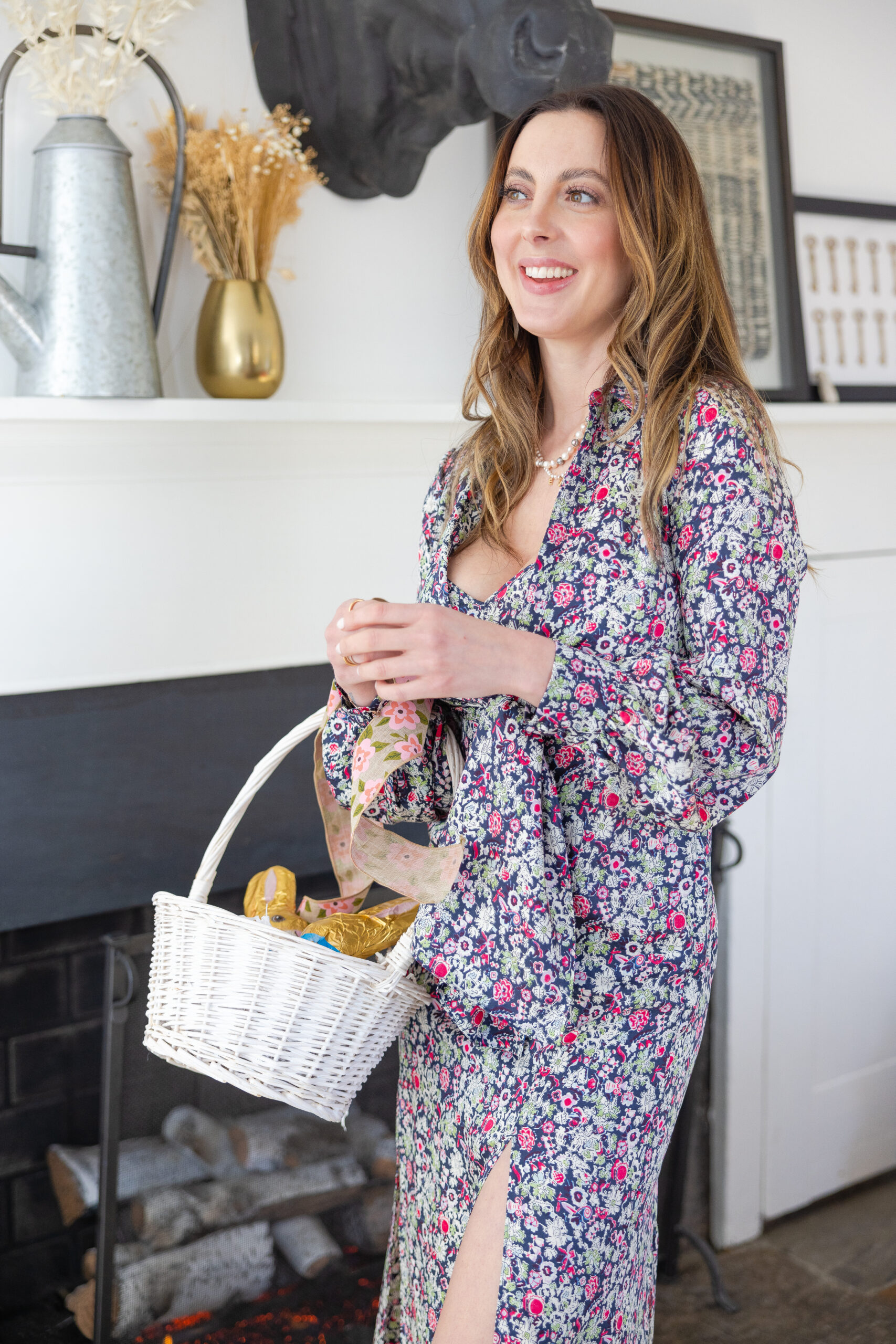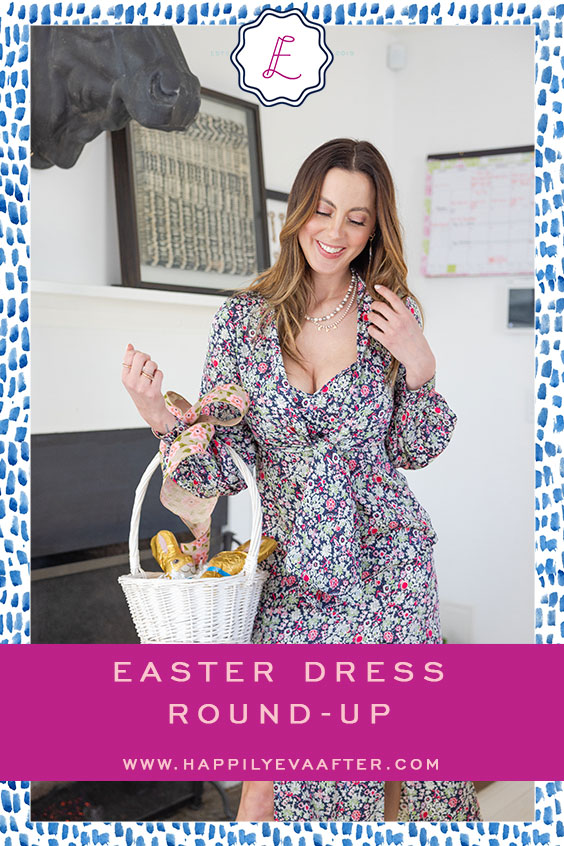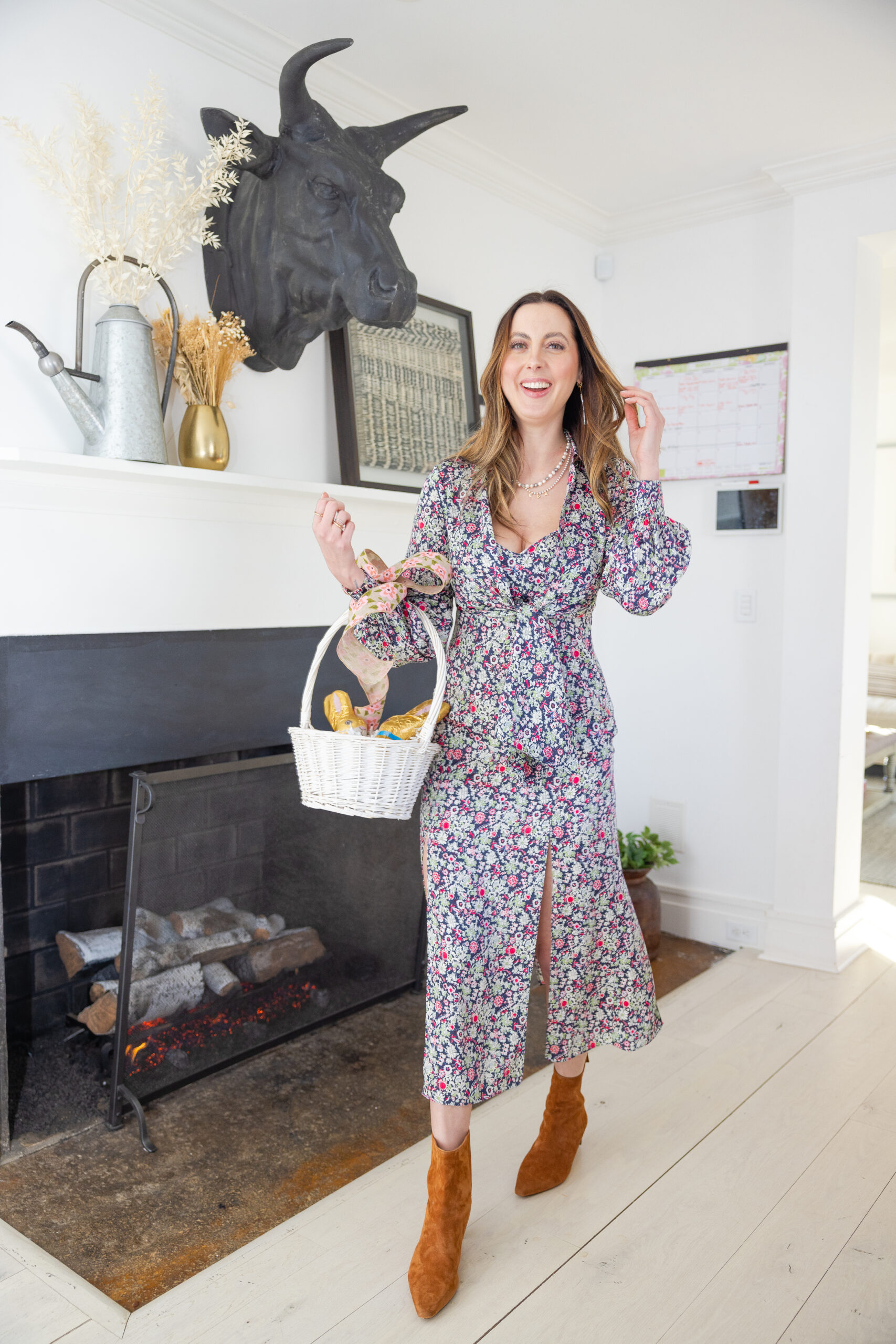 ---
Shop the post…

Photographs by 

Julia Dags

 | Copyright © 2022 Happily Eva After, Inc. All Rights Reserved.