The following content may contain affiliate links. When you click and shop the links, we receive a commission.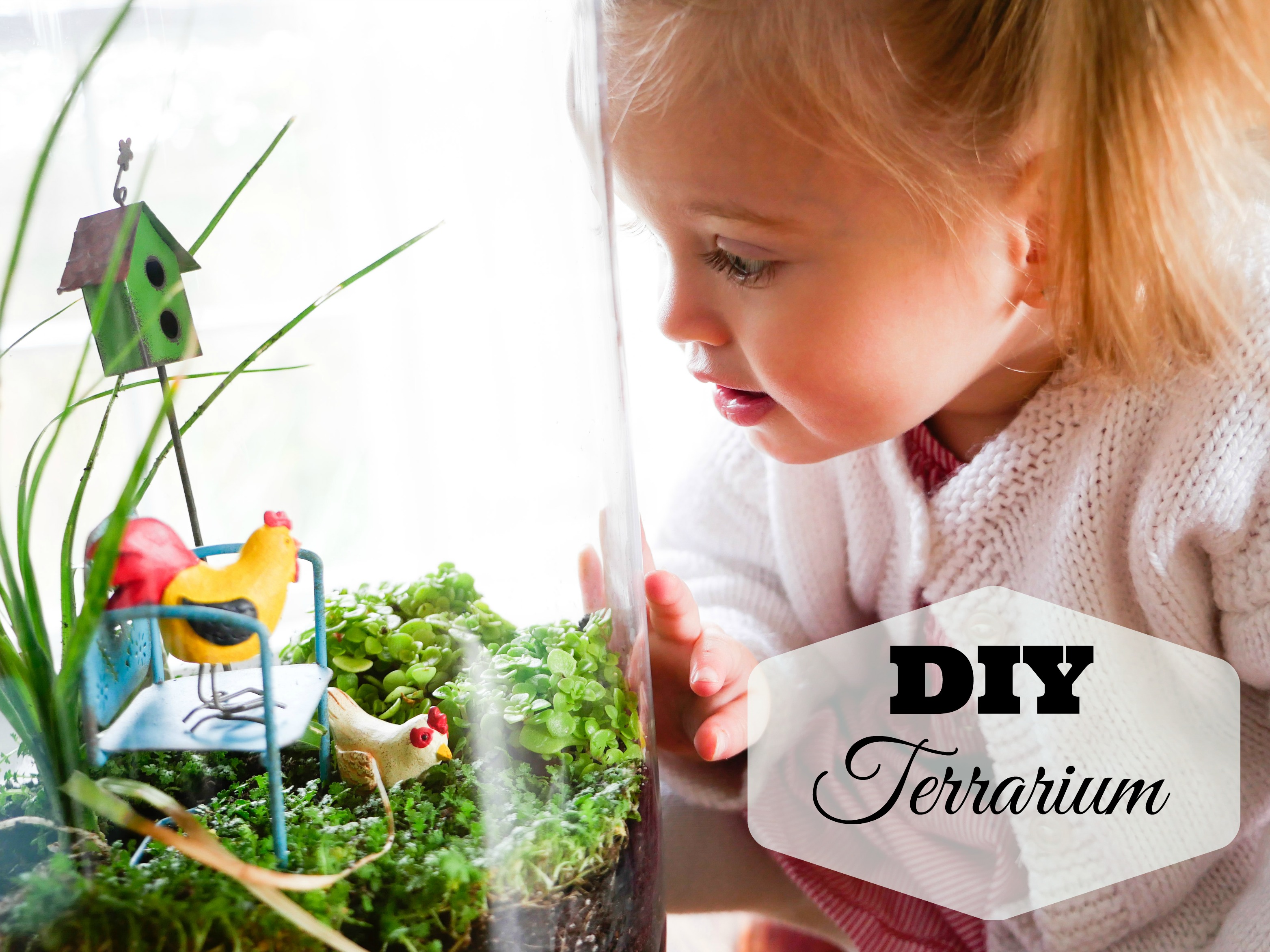 I've always wanted to make a Terrarium.  I just love how they look– from ones with a few rocks and some ultra chic air plants, to succulents or even tiny green flora!  After looking for a while for a great flower/plant situation to remain in Lowie's room (she's obsessed with "Fowers") I realized that a cute Terrarium might be just what the doctor ordered.  What I discovered was that Terrariums are beyond easy to make, so simple to maintain, and even more fun to decorate! Marlowe was so excited by her new Terrarium, and kept saying very loudly: "Hi, Pollitos!"  Her Pollitos and their lush green habitat now have a place of honor on her bathroom counter! I hope you know what you're getting for Christmas in 2016, every person I know…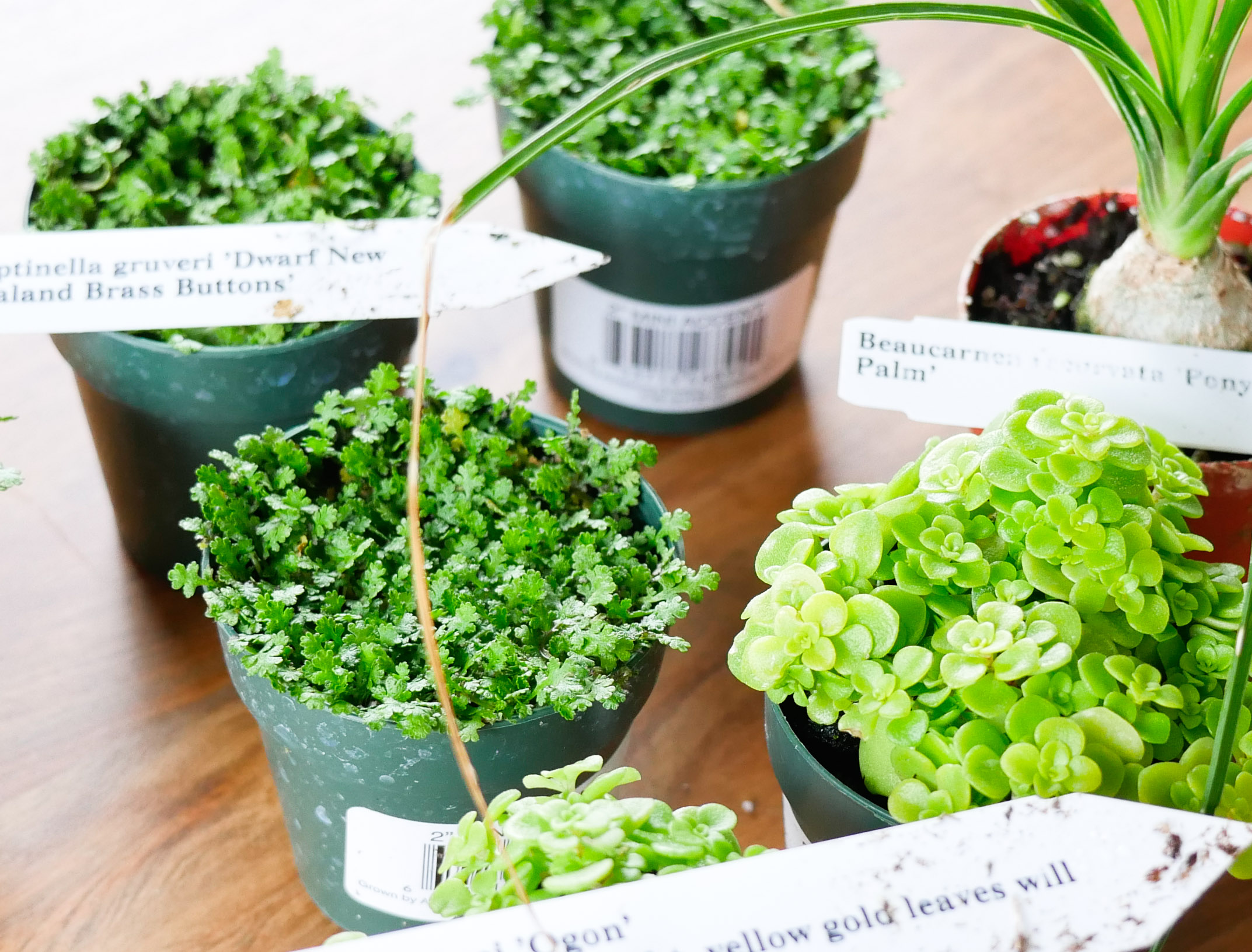 You Will Need: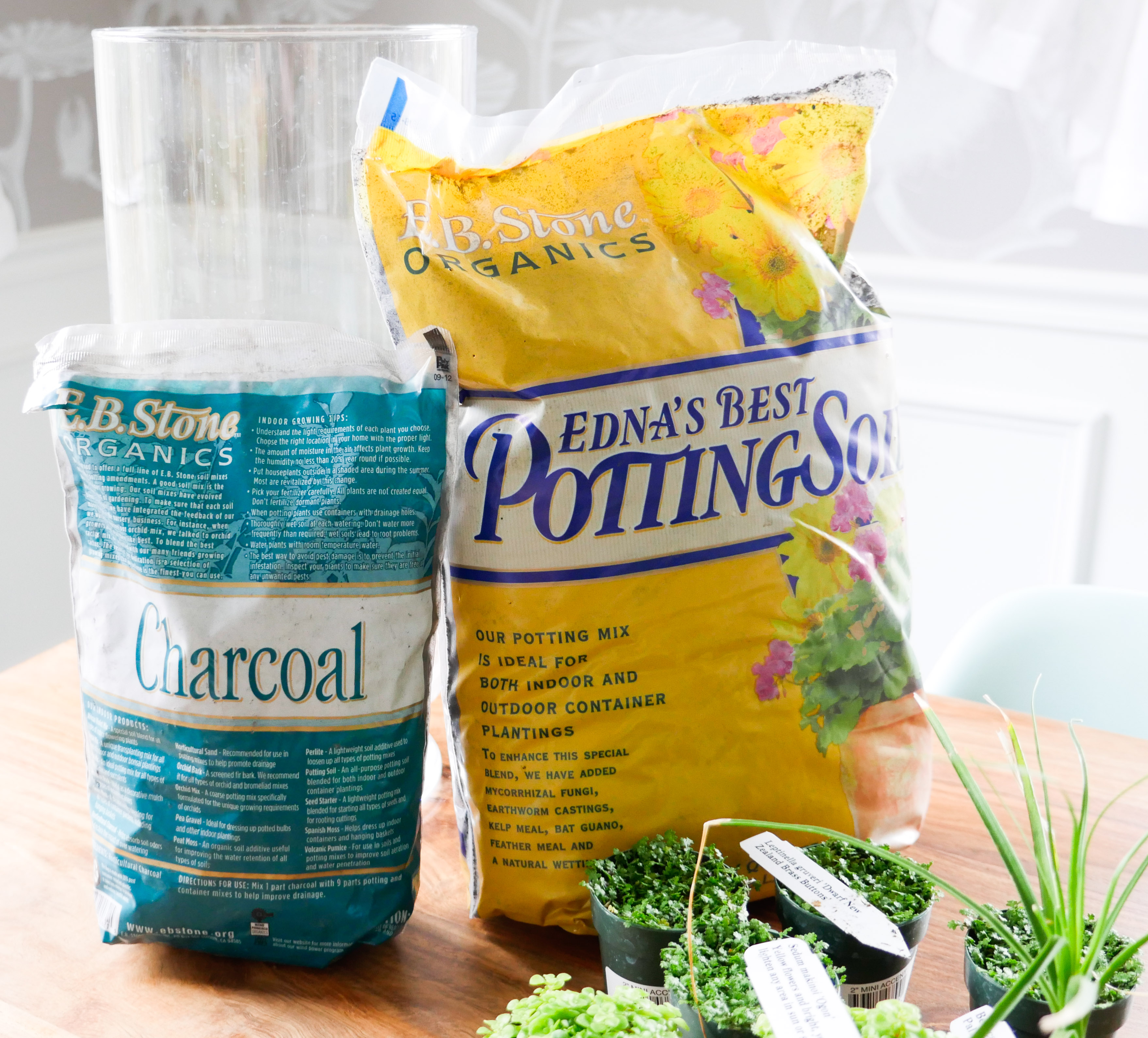 Directions:
Begin with the charcoal.  Place a two inch layer in the bottom of your container. The charcoal maintains the moisture circulation in your Terrarium and ensures that it does not get soggy without drainage. Follow it with two inches of soil.  Make indentations/holes in the areas where you will be placing your plants.  Gently remove your plants from their potting containers, being careful not to break them.  I like to hold the containers upside down and gently press on the sides until the plant releases.  Starting with the biggest plants, place them one by one in the soil.  When you are finished placing them, gently pat the soil around them until it's even.  Water the plants with 1/2 cup of water.  Now, place your decorations! Get creative! I found these at my local nursery– but even old toys, figurines, or shells would work great!  Water your terrarium once or twice a week, when the soil is getting dry.  These Terrariums work great in indirect sunlight!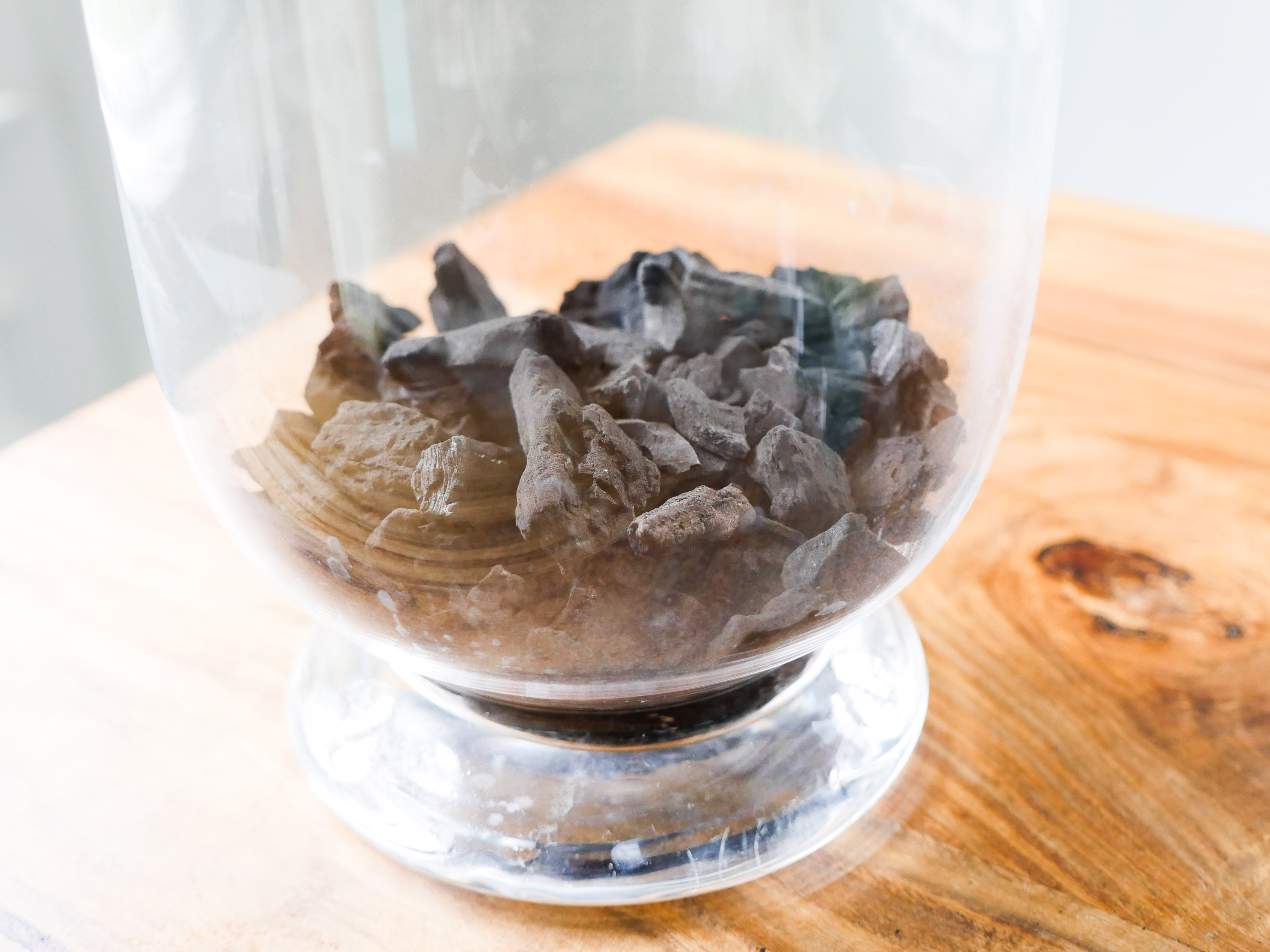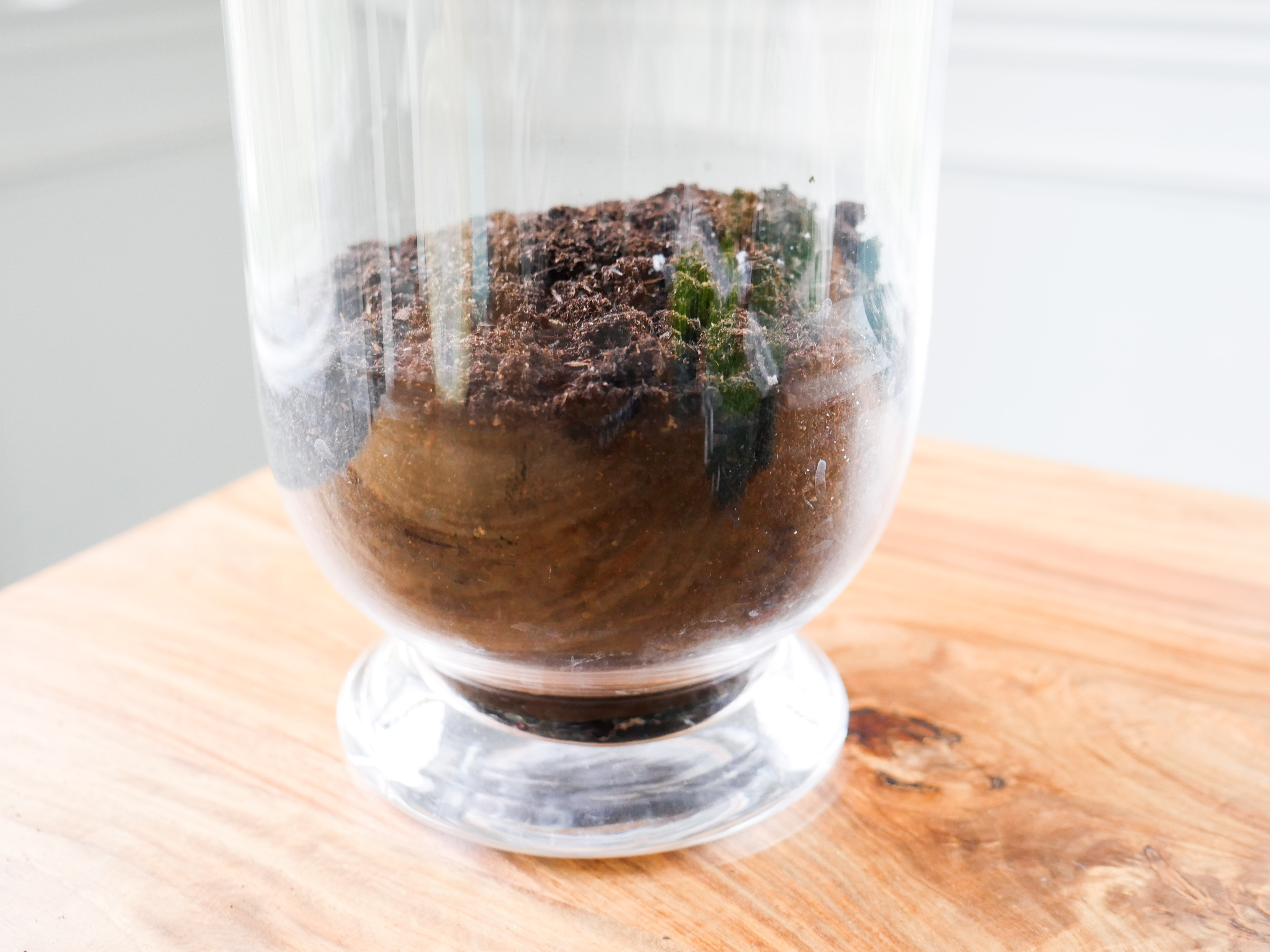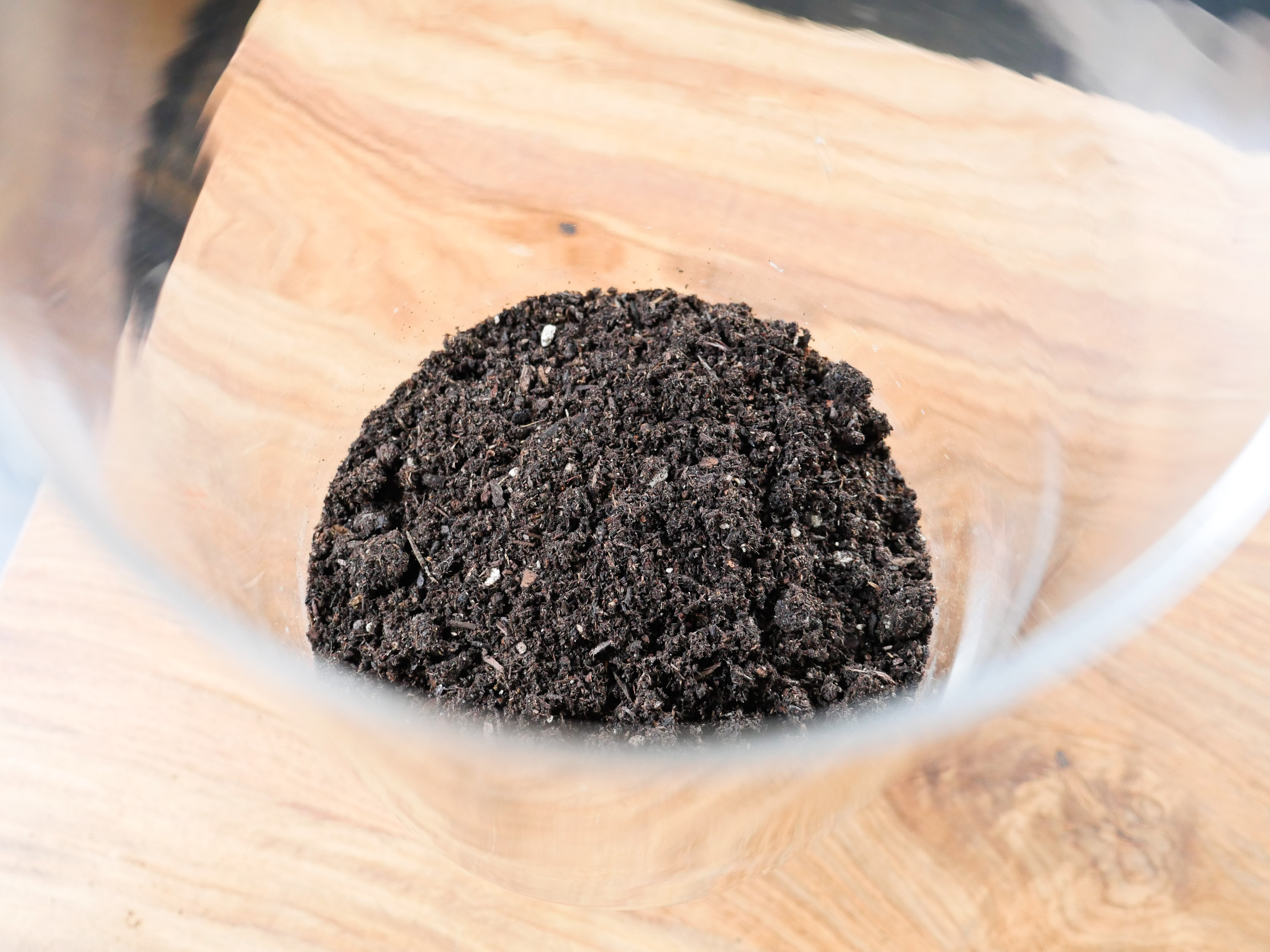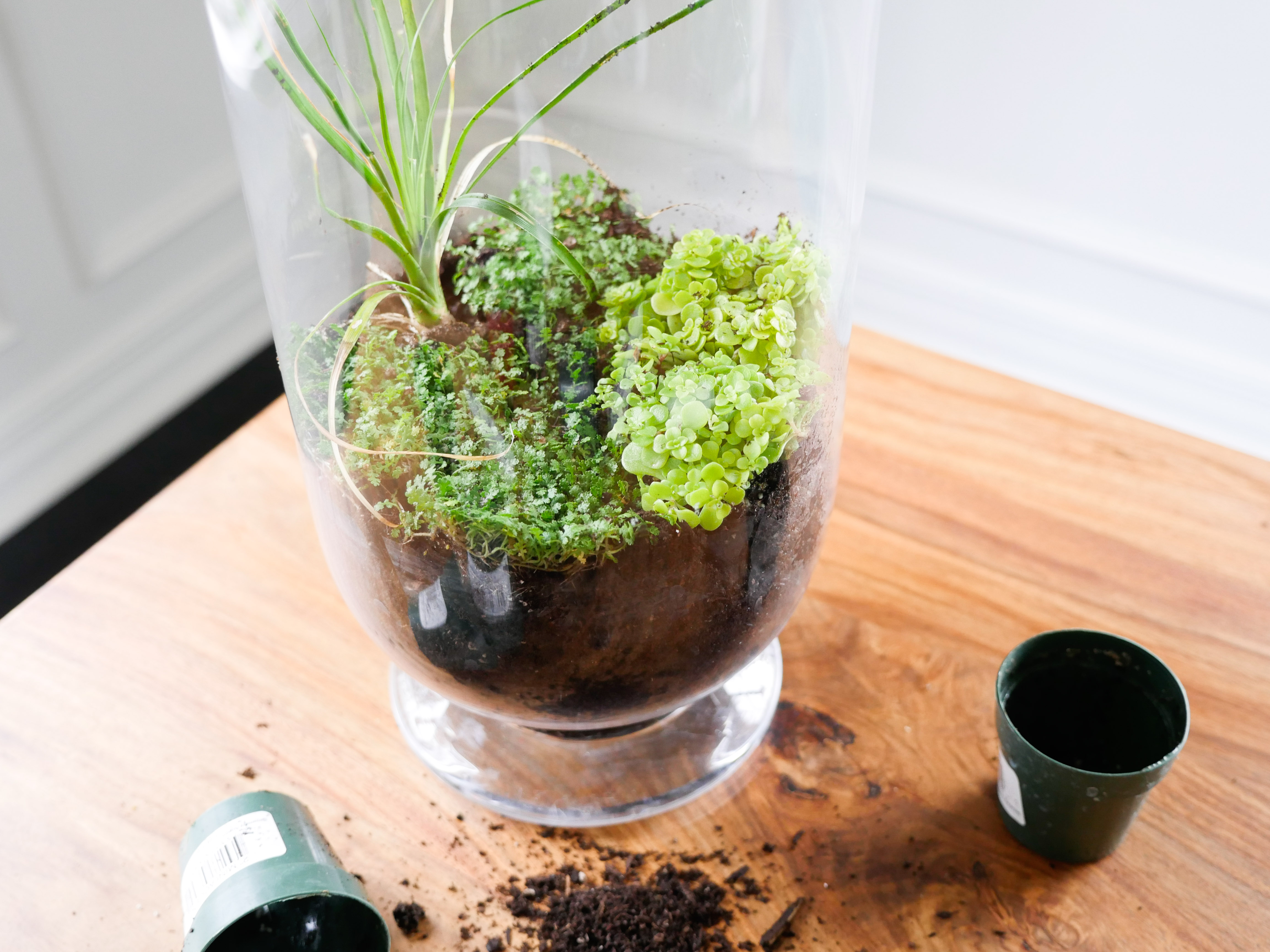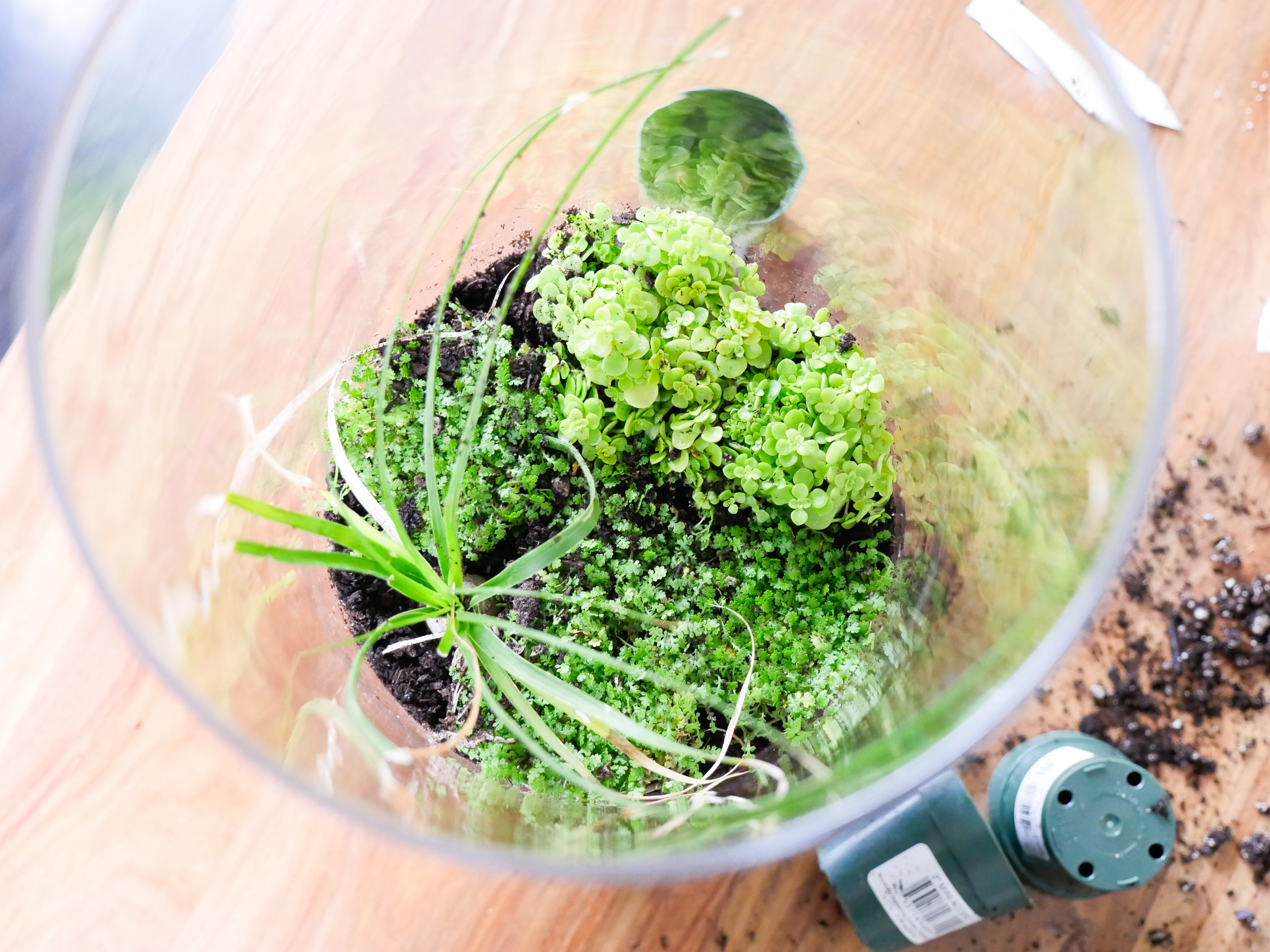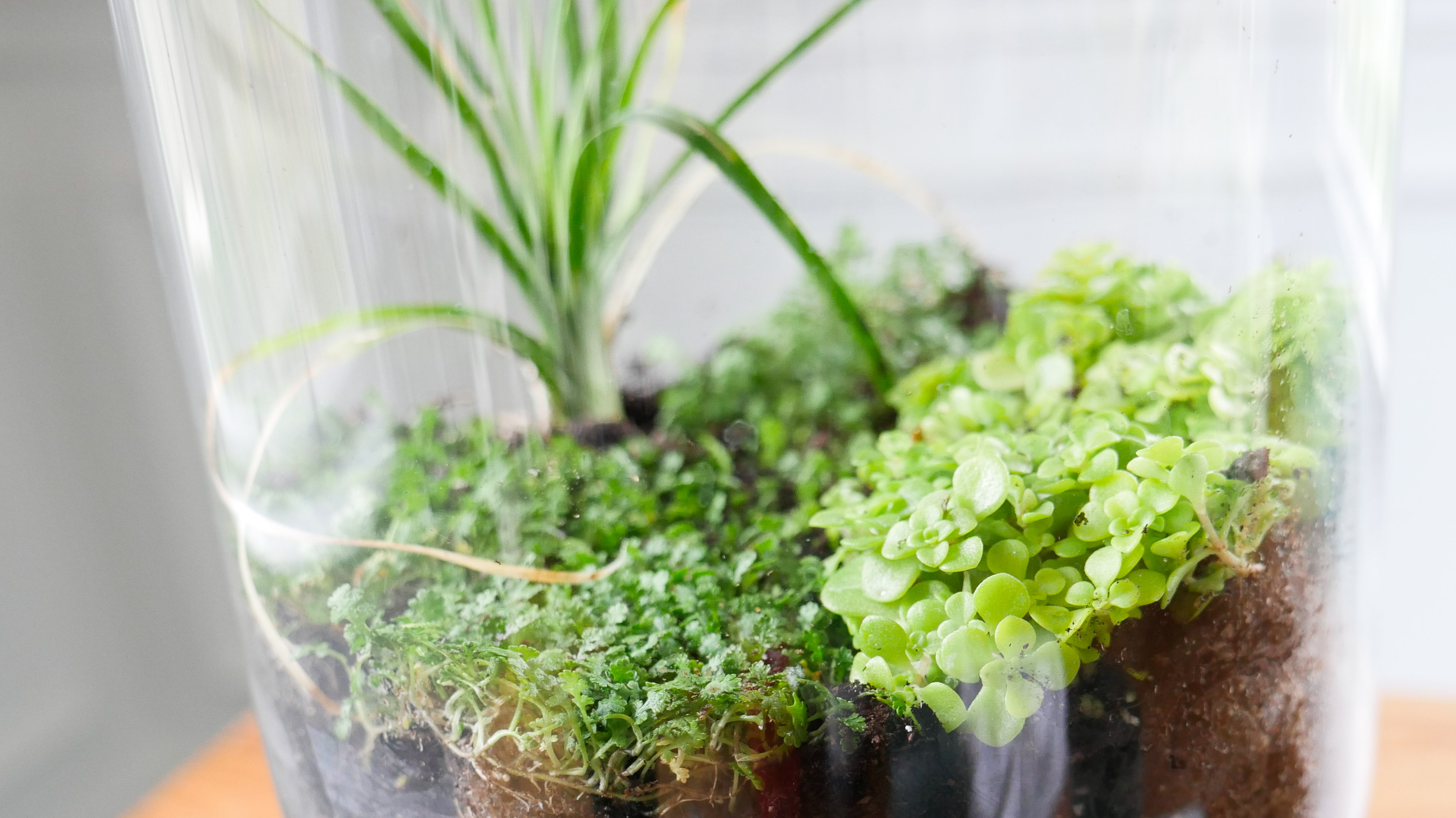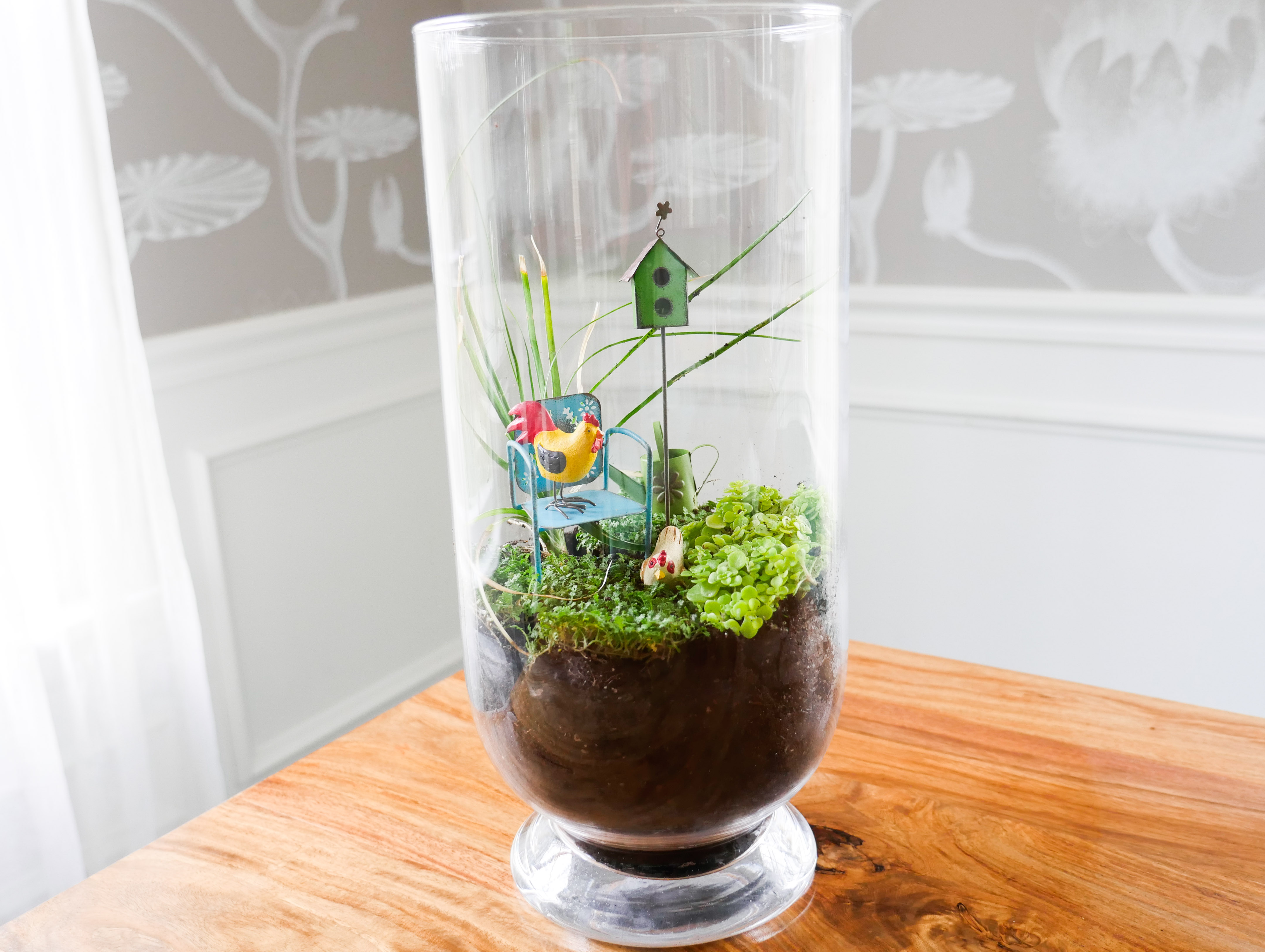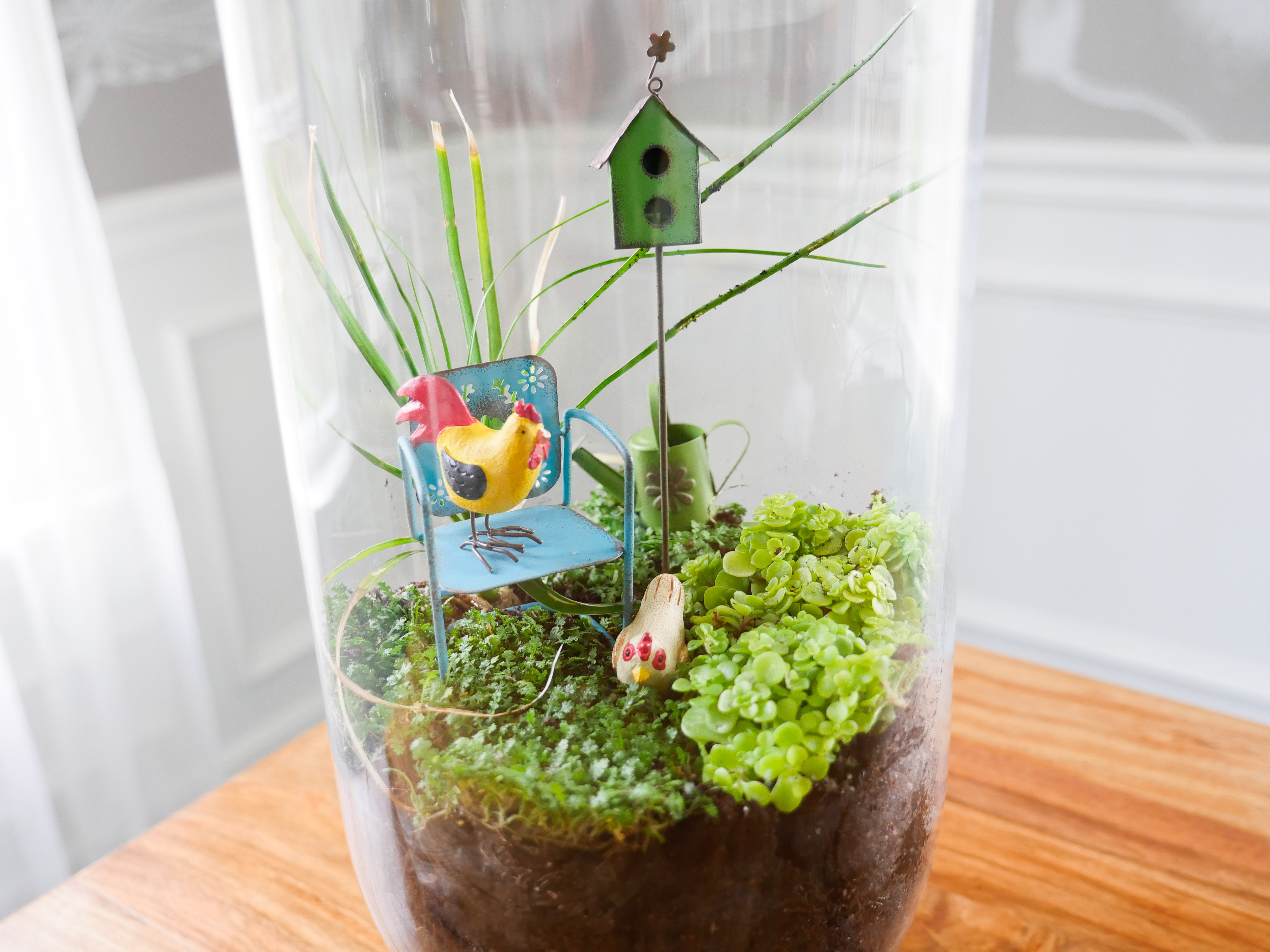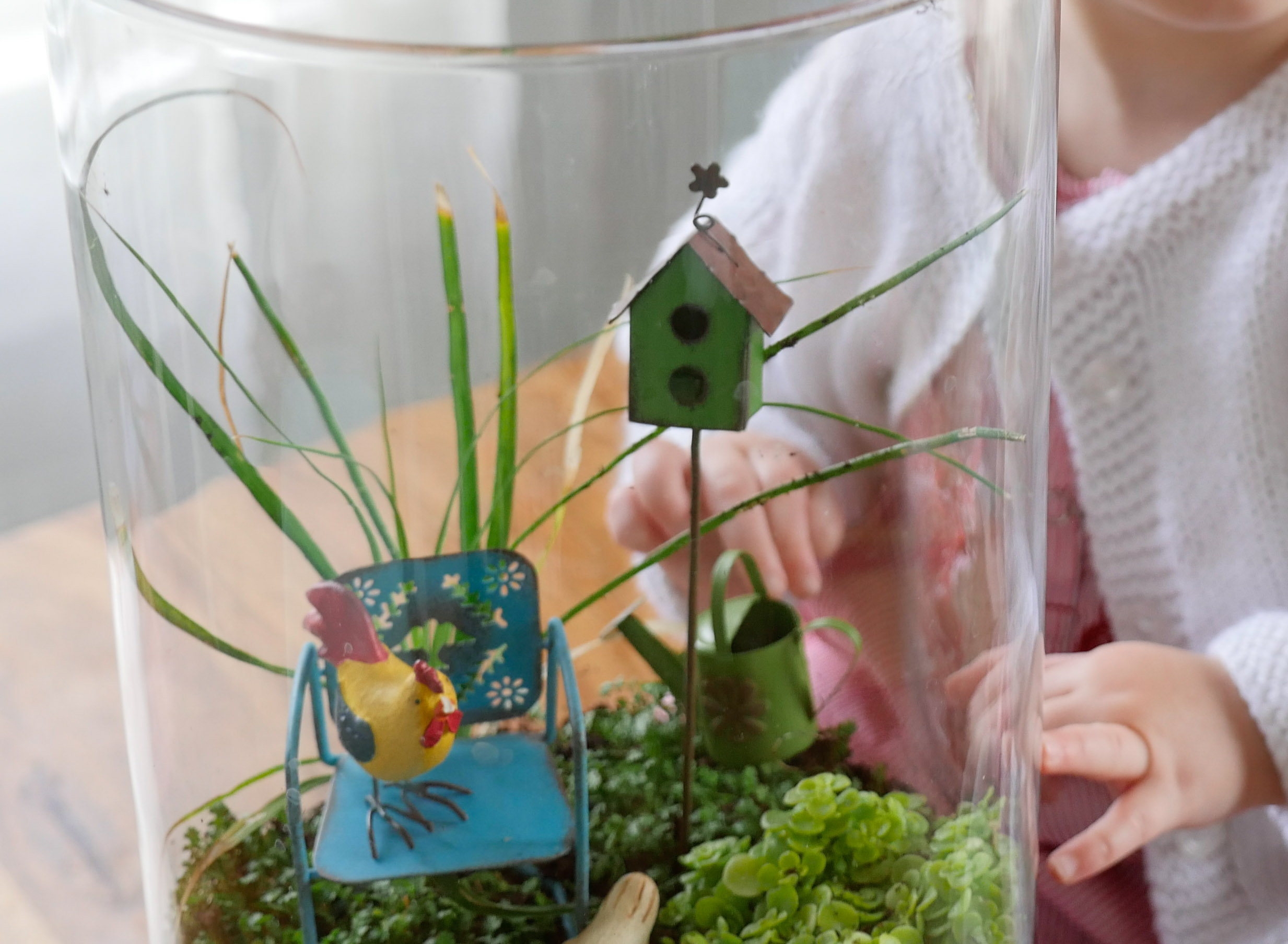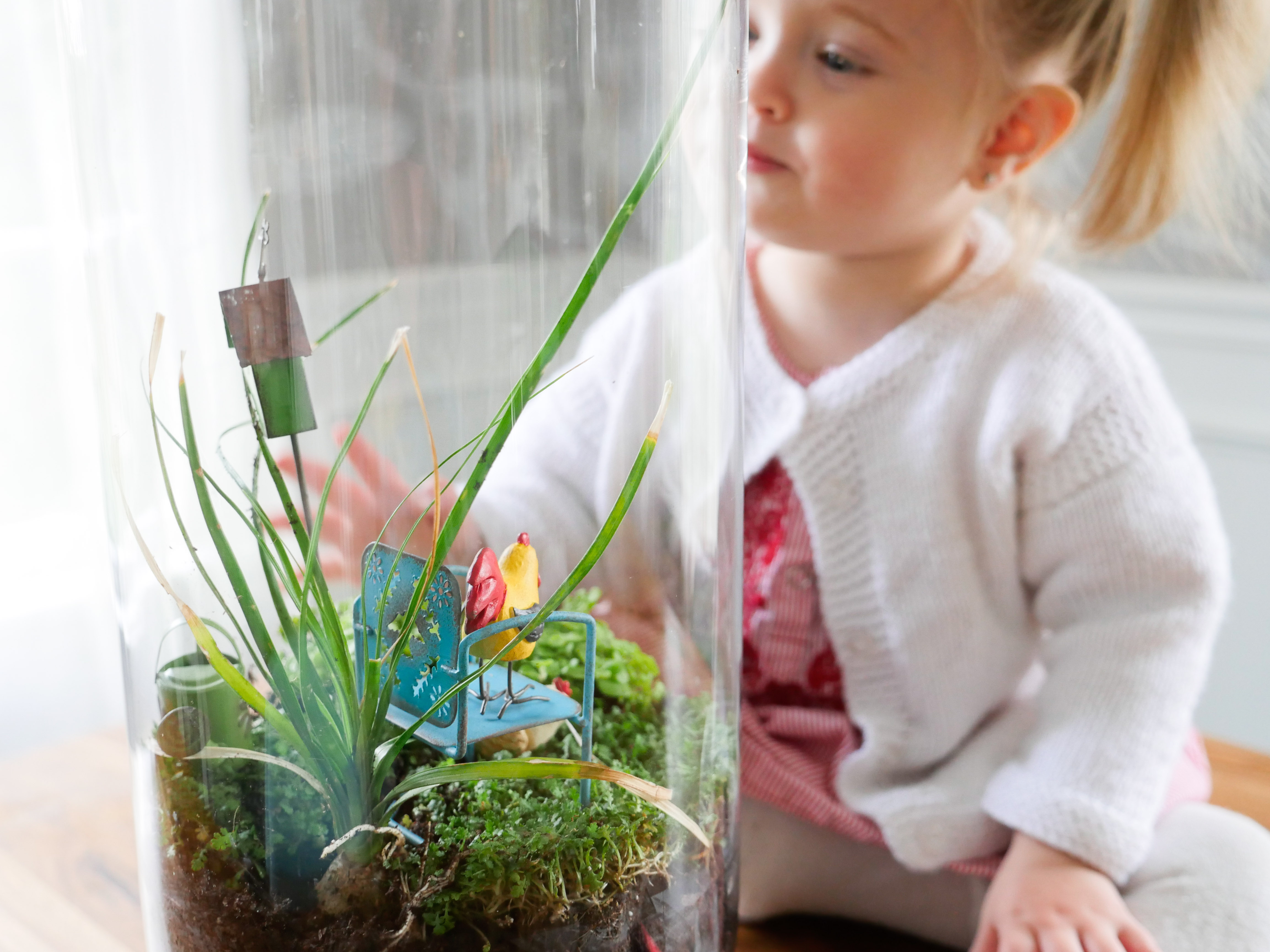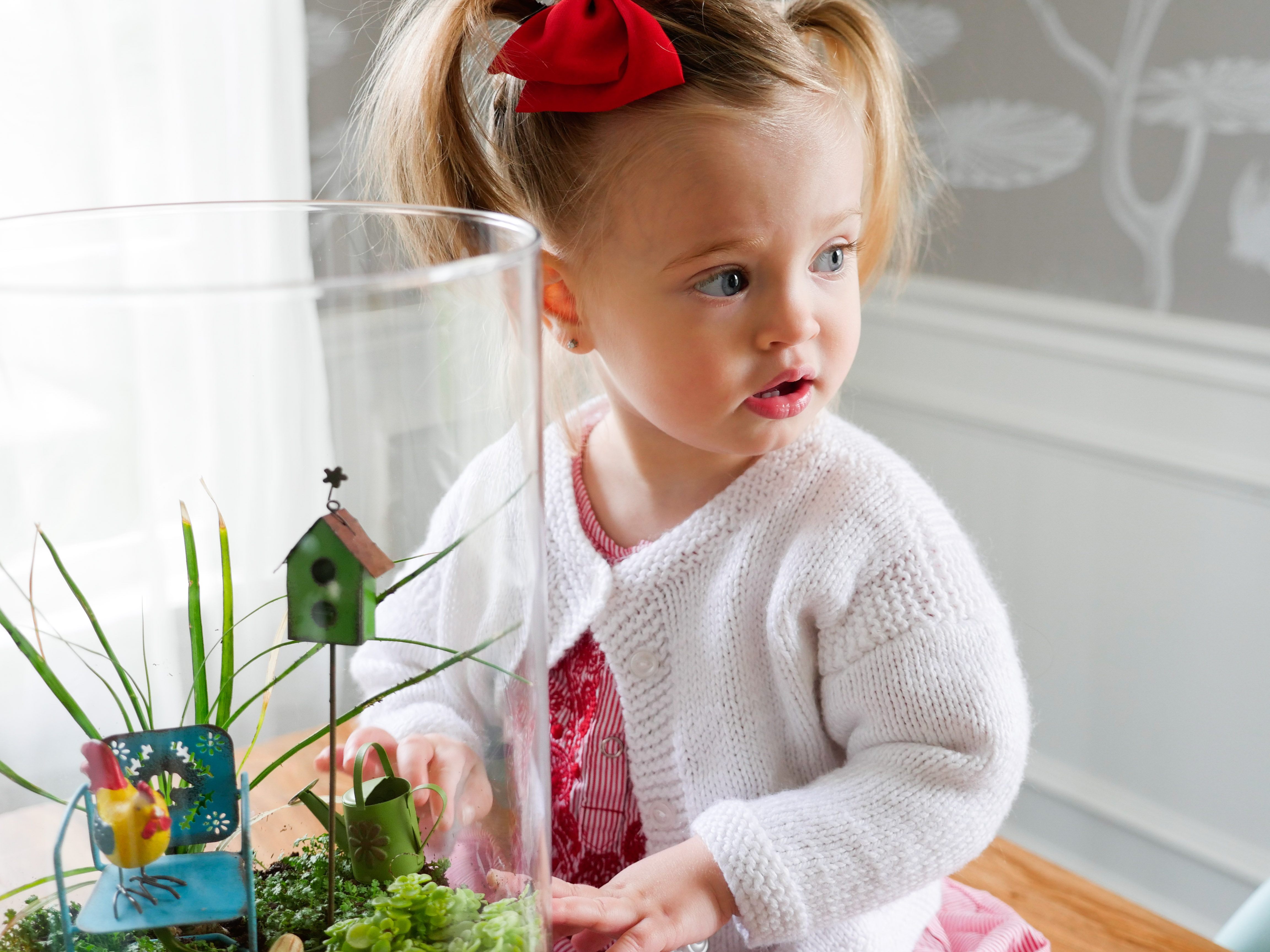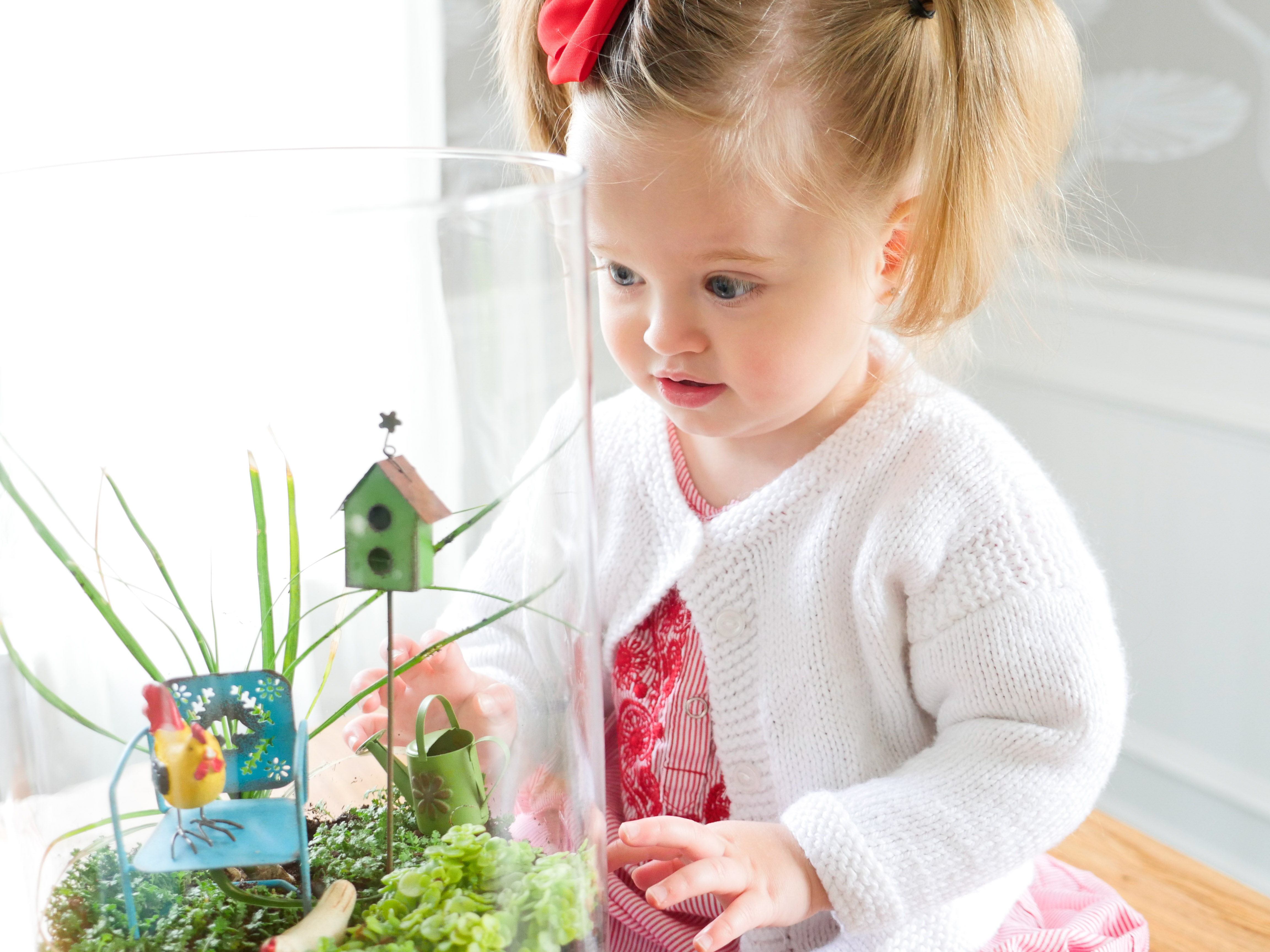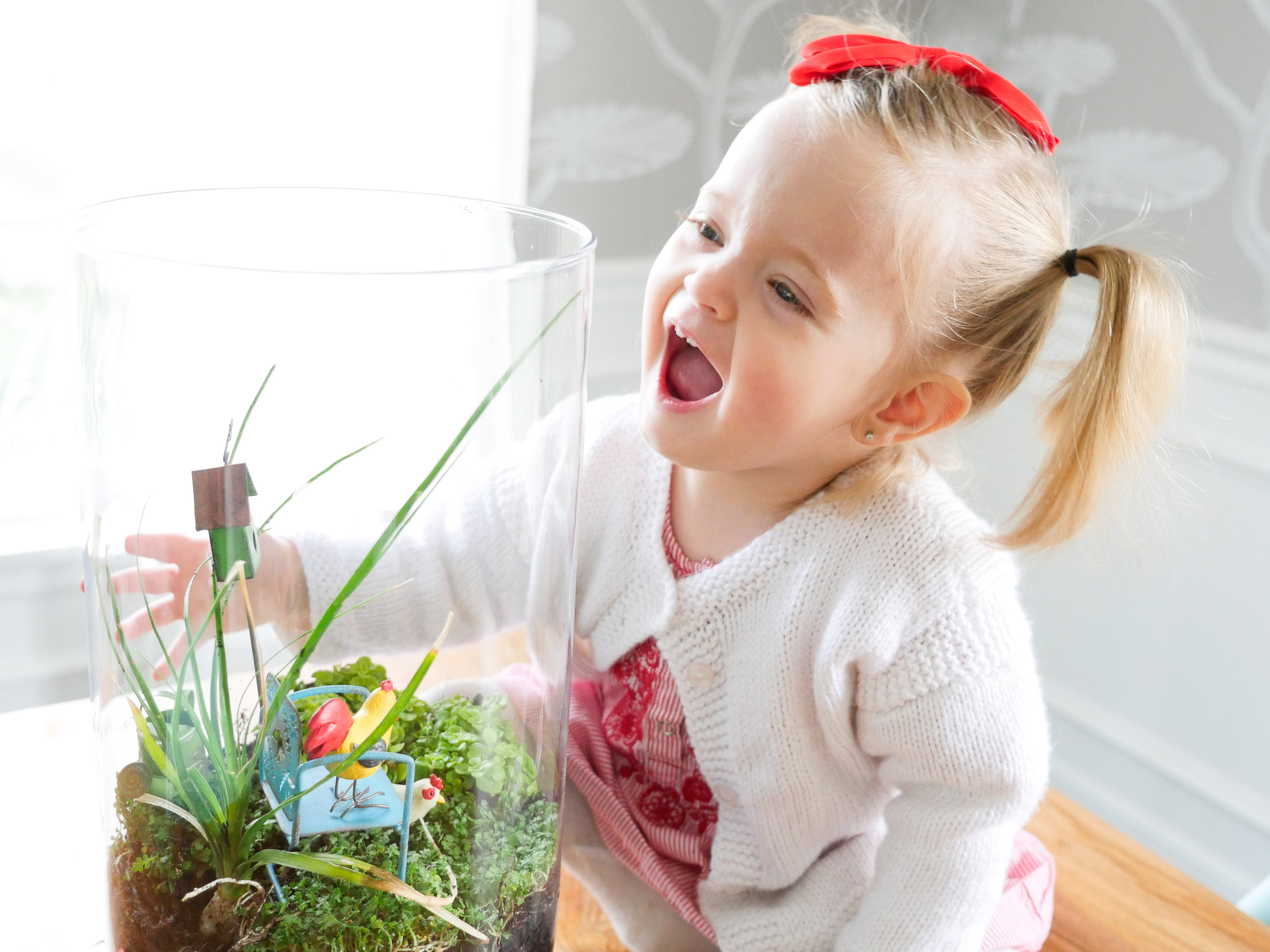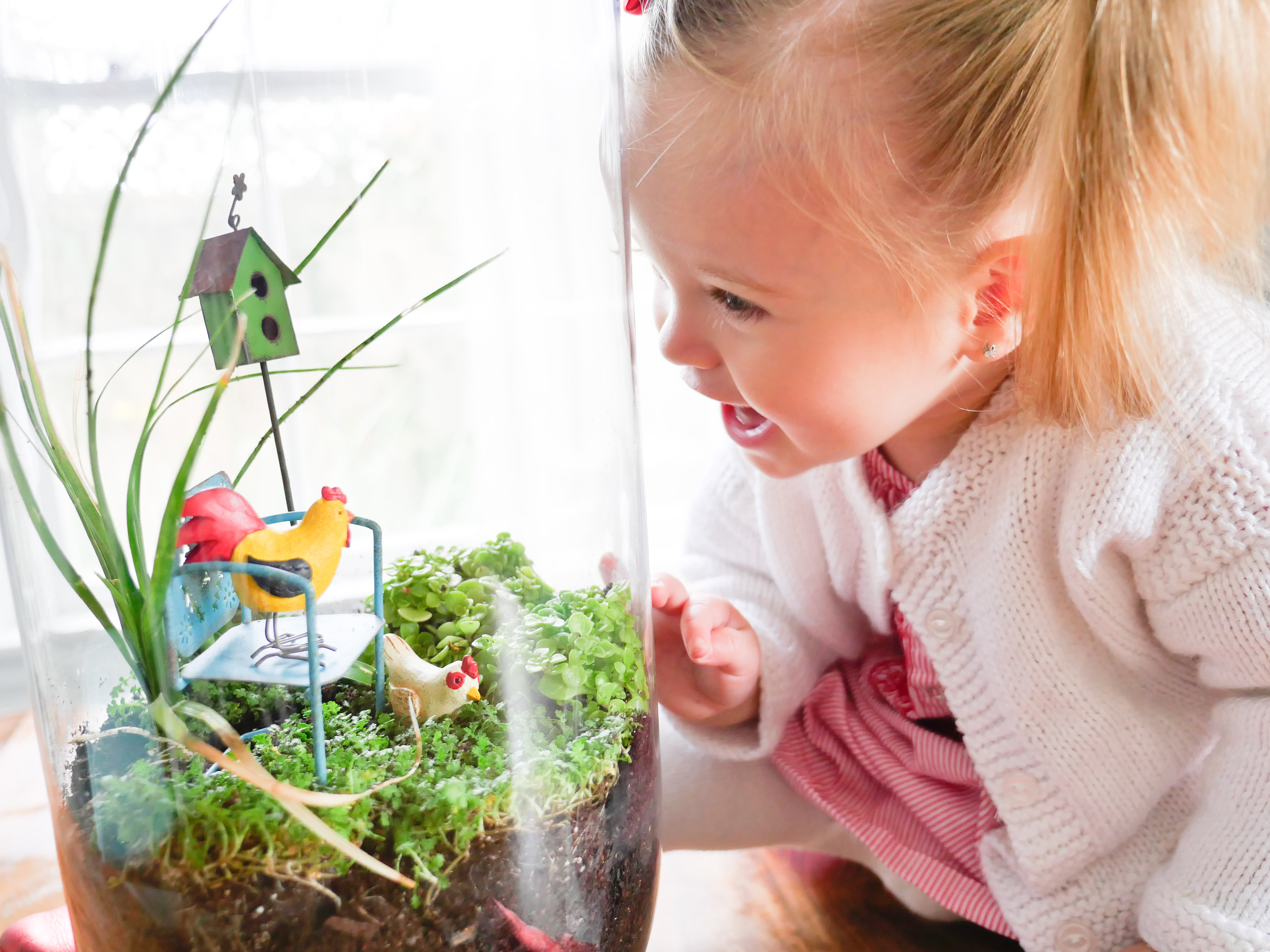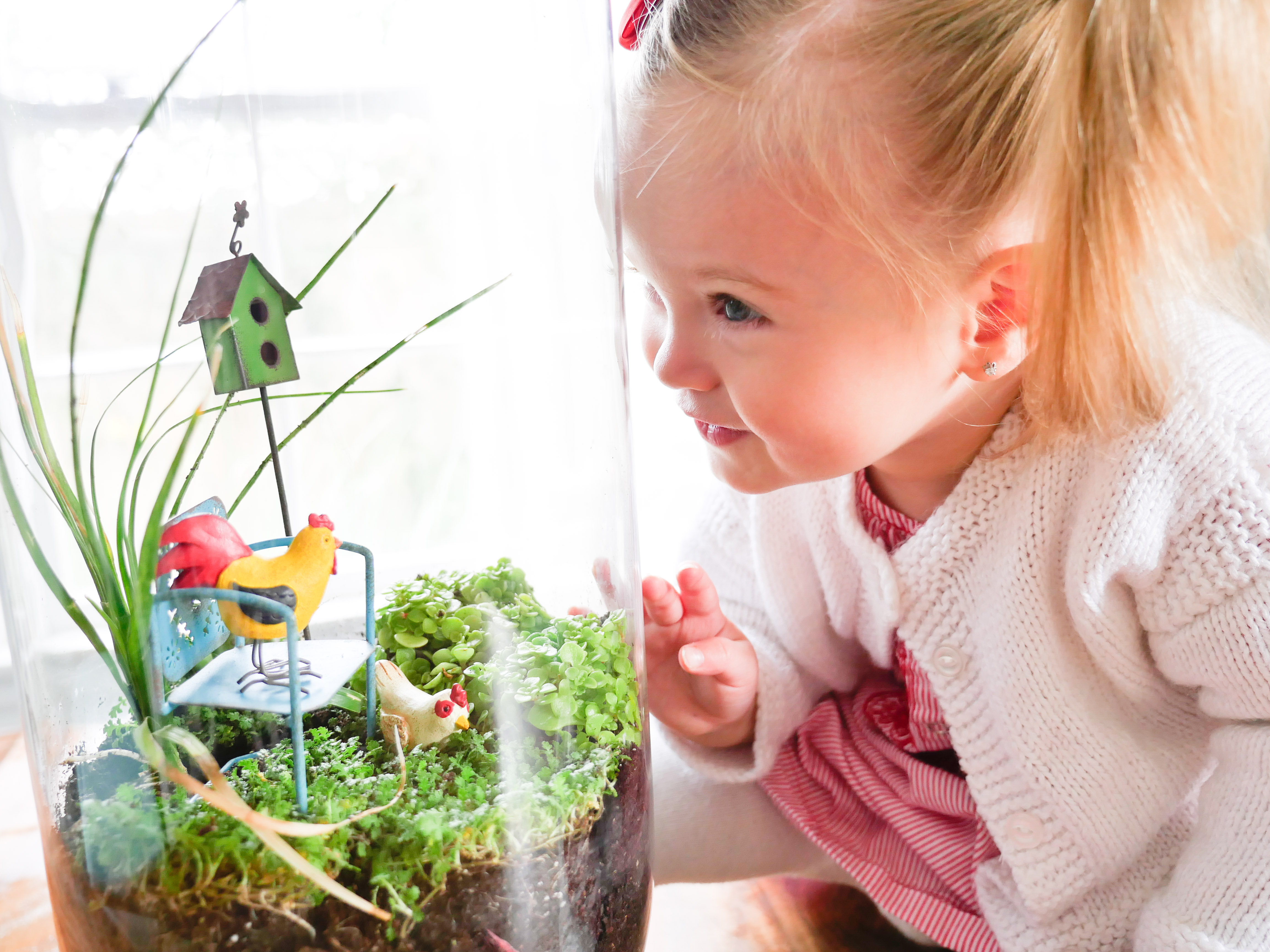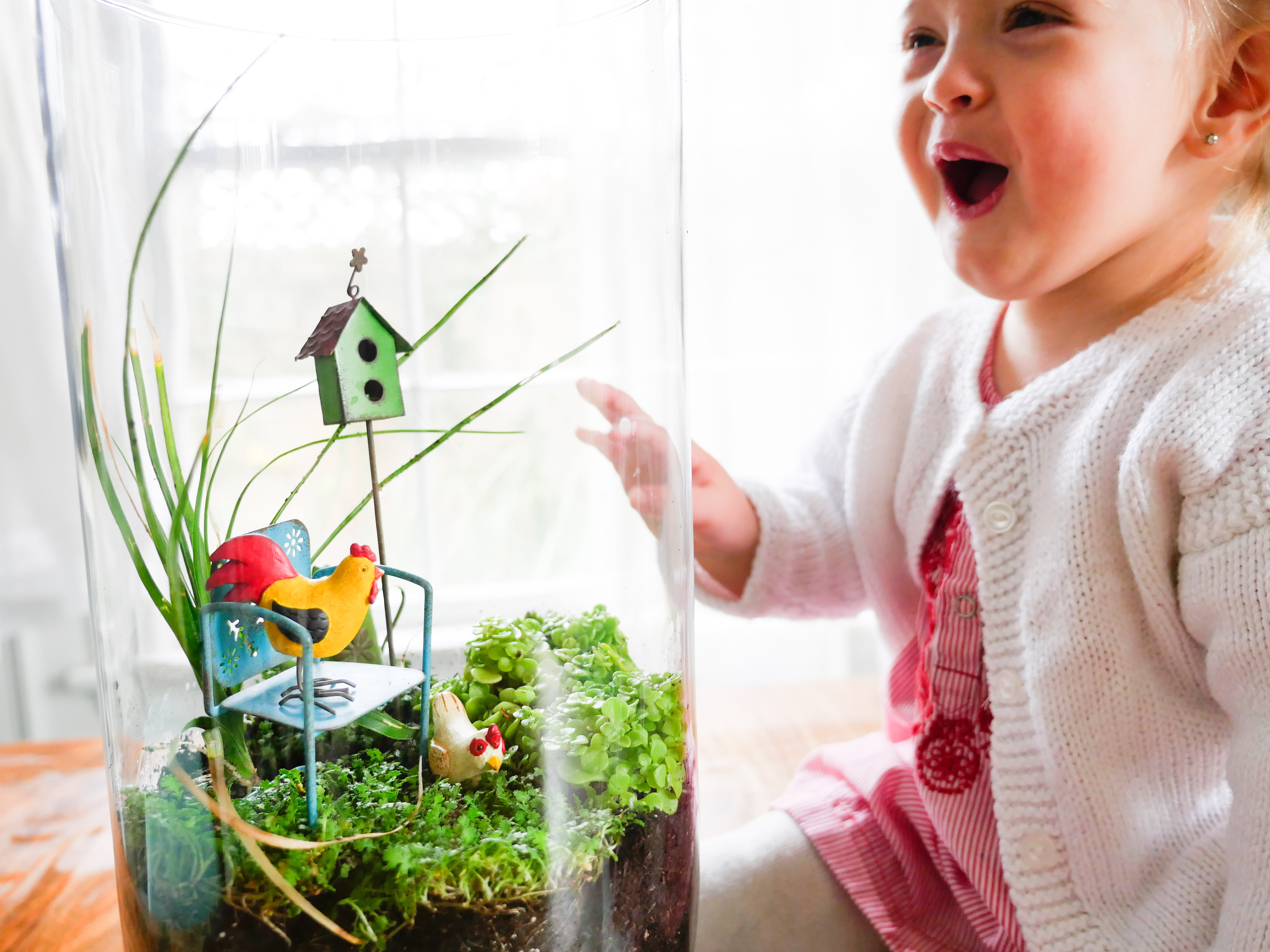 Have you made a Terrarium before?? What are some of your favorite decorations and plants to put inside?? Let me know in the comments below!
xoxo
EAM
Follow me on Instagram and Pinterest!
Save