As we've all sadly come to learn, money does not grow on trees. But hearts do! Well, at least if you make them that way! LOL. I'm always looking for fun holiday-themed, kid-friendly activities that Marlowe and Major can participate in. And Valentine's Day is one of the sweetest holidays of the year! This year I decided to make little DIY Ombré Heart Trees that we can display on our mantle and in their bedrooms to bring some festive cheer. These were so easy to make and the kids loved helping– plus the hole puncher is such a great way to strengthen fine motor skills for little ones!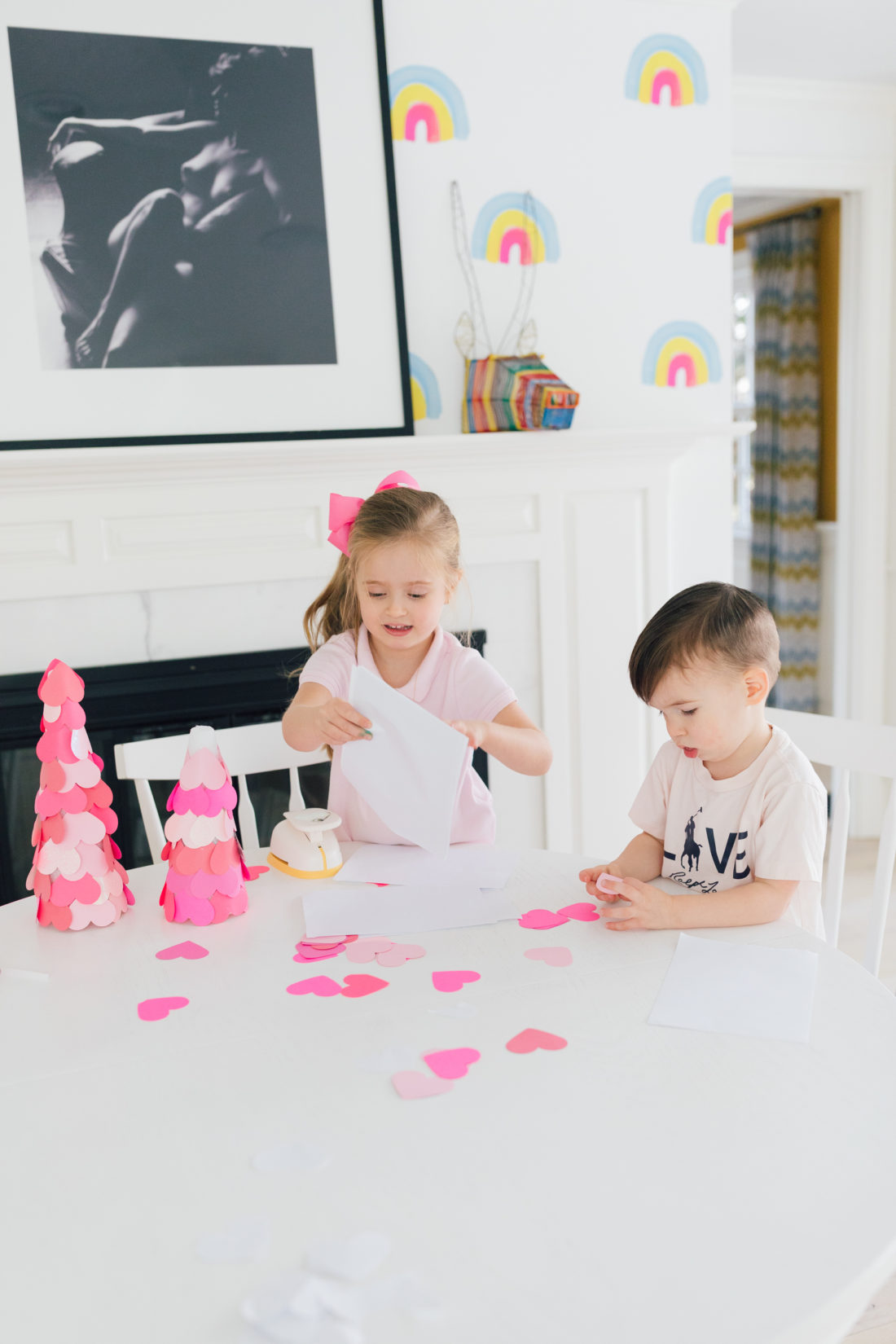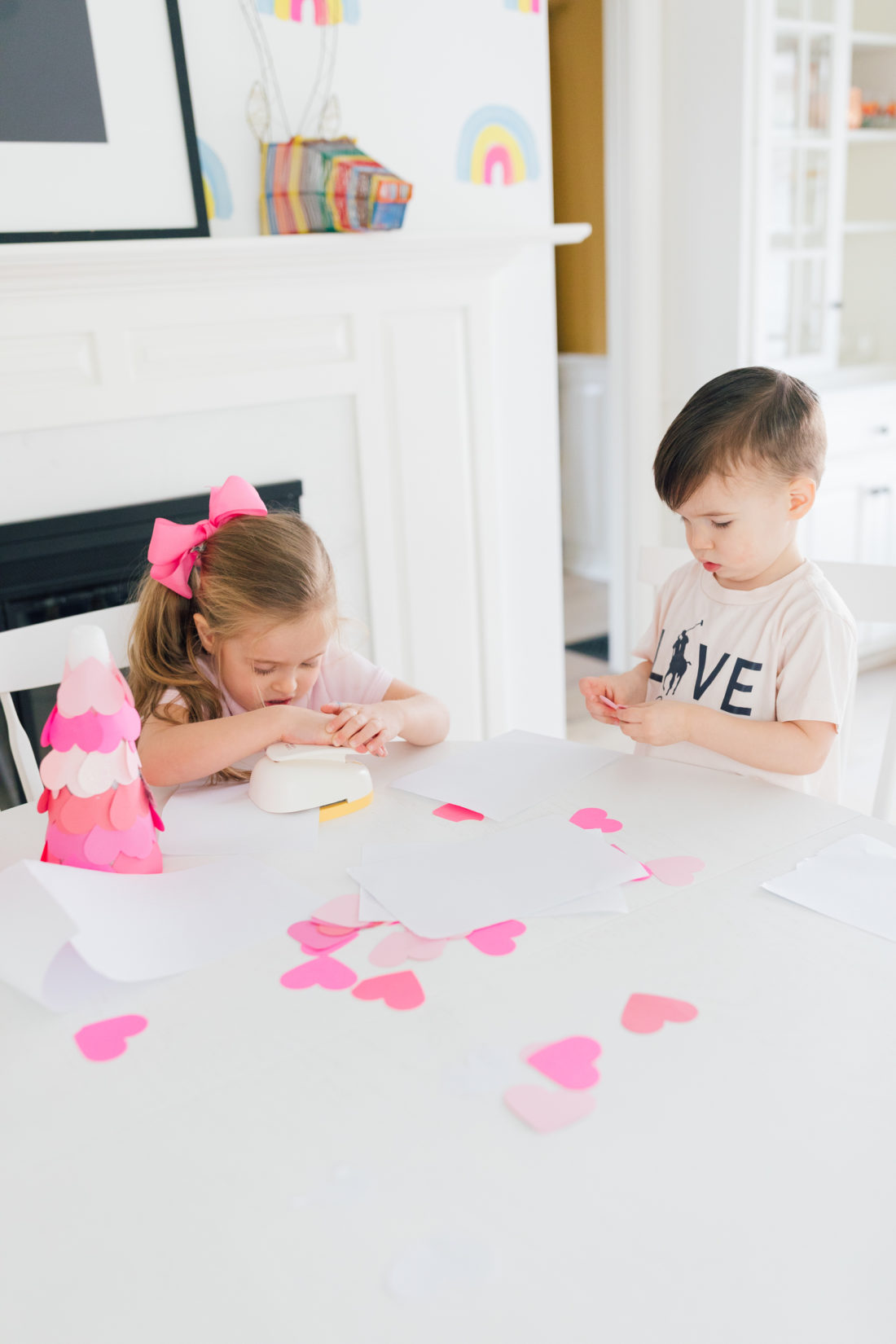 Materials…
Foam crafting cones, varying sizes
Pink construction paper (choose 4-5 similar shades)
Large heart hole punch
Hot glue gun, with glue inserts
Begin by making your hearts for your tree! My kids loved this part the most. Once you have several shades of hearts, you can begin your pattern! I changed it up and made one tree with random shades scattered throughout and the other in a progressive ombré stripe. I love both. Start gluing the hearts at the bottom (upside down) of the tree and work your way up to the top. Allow to dry for 10-15 minutes before handling.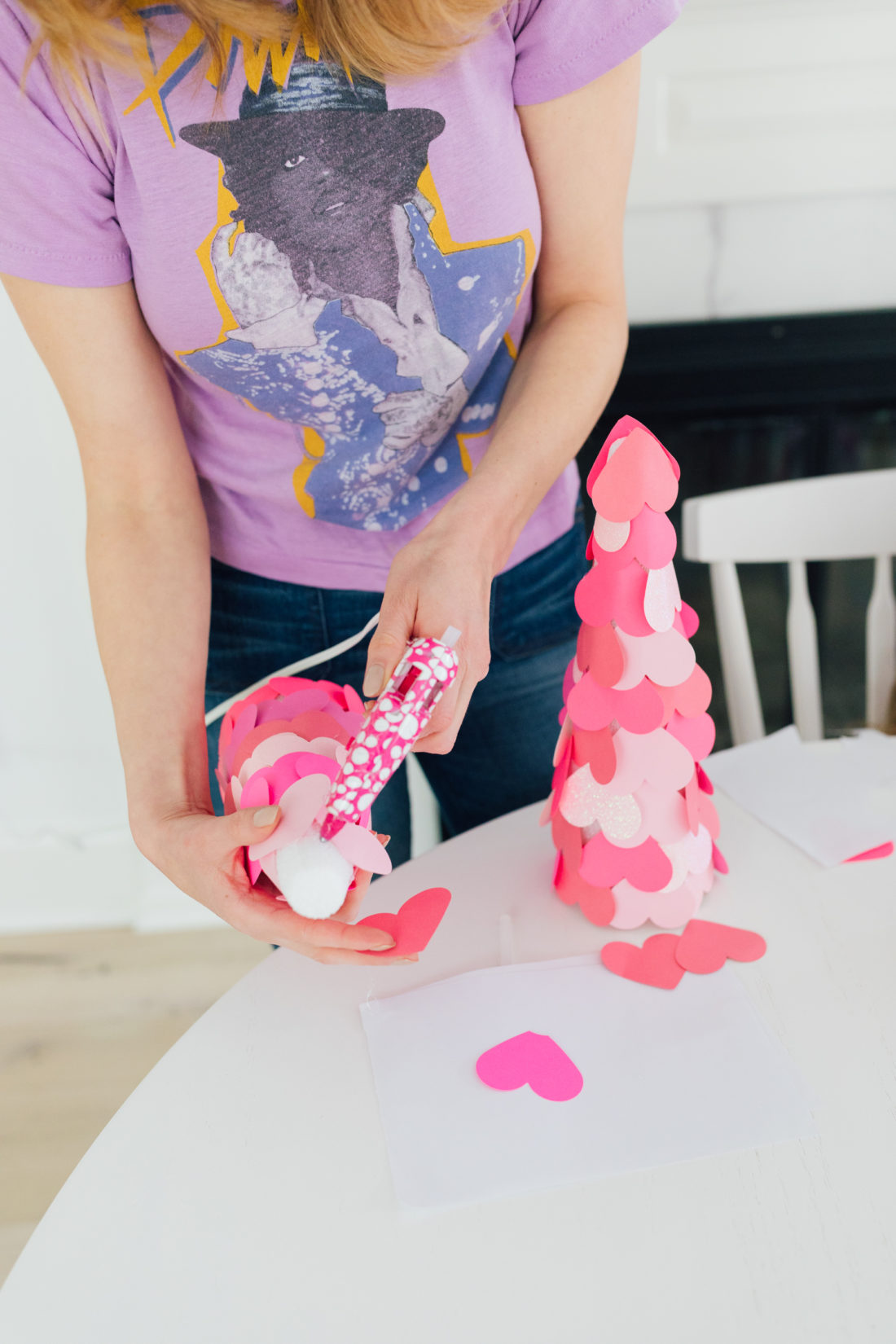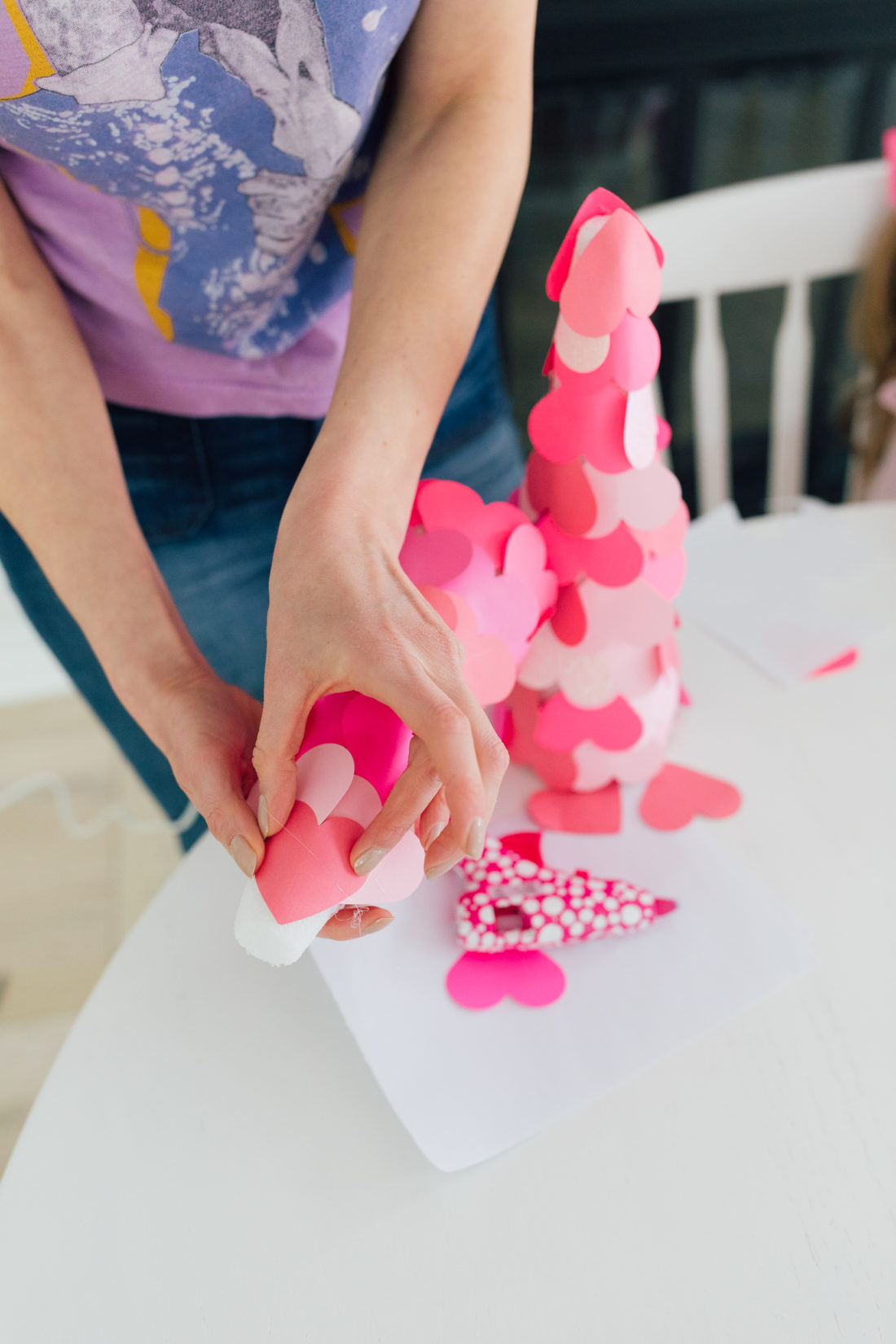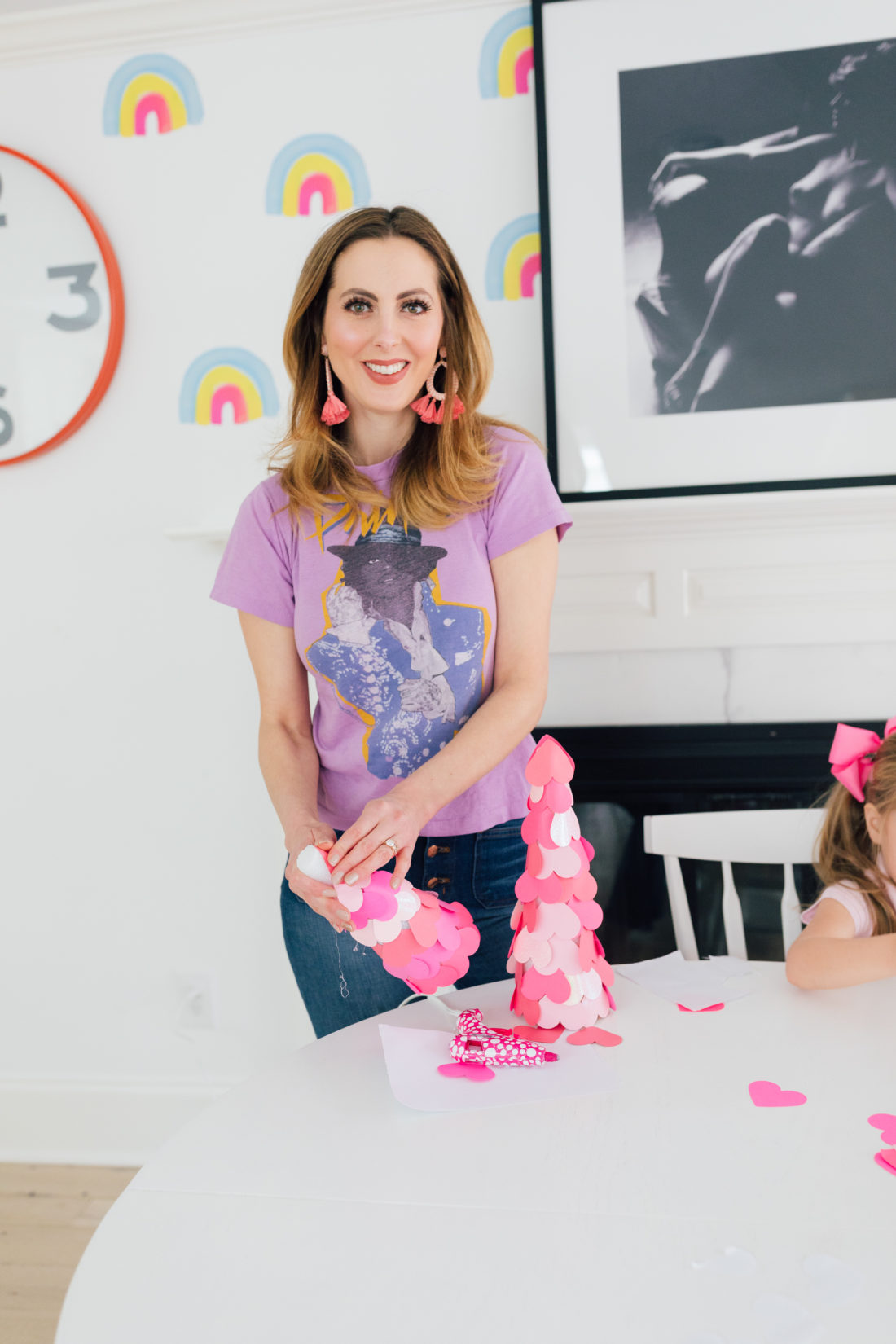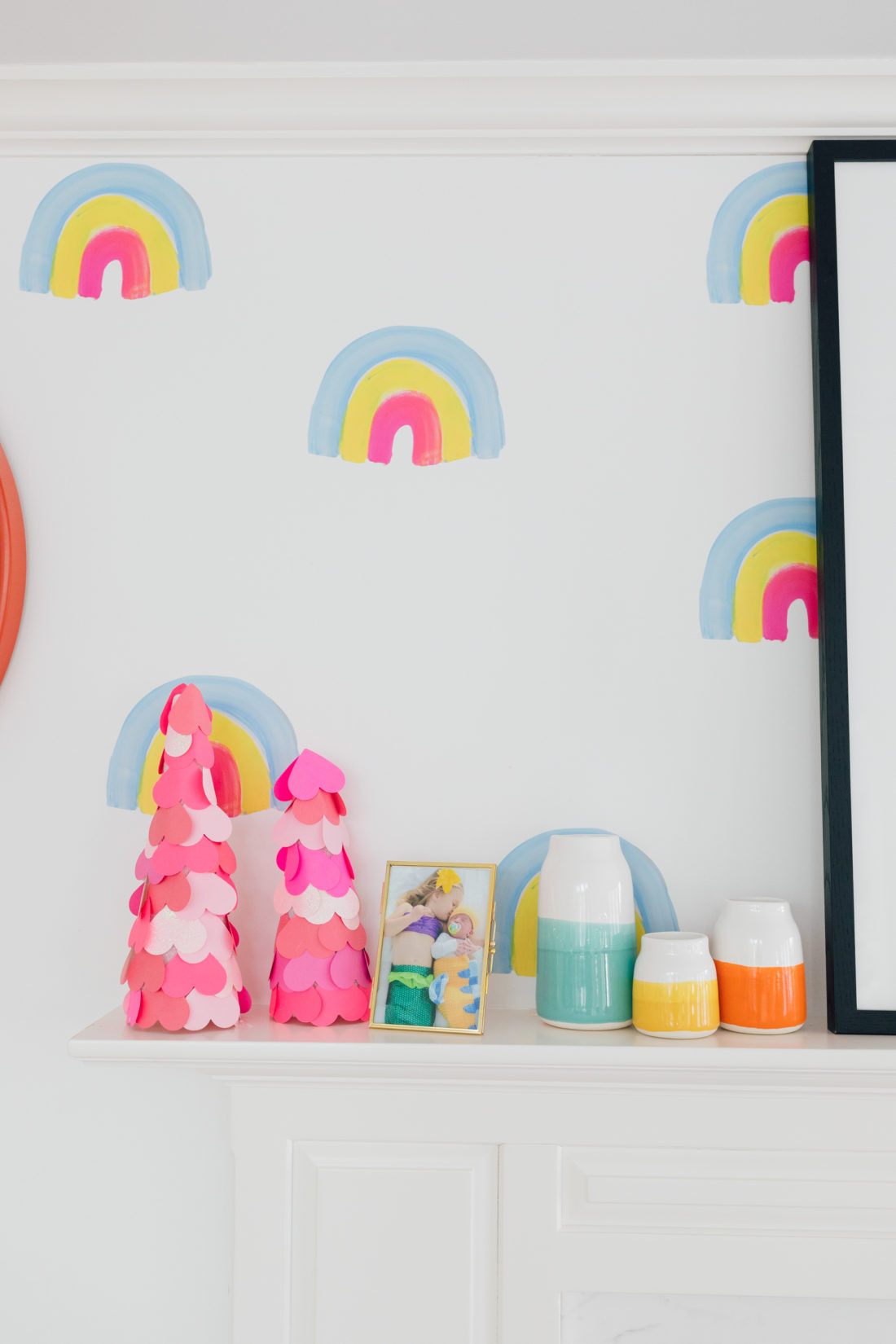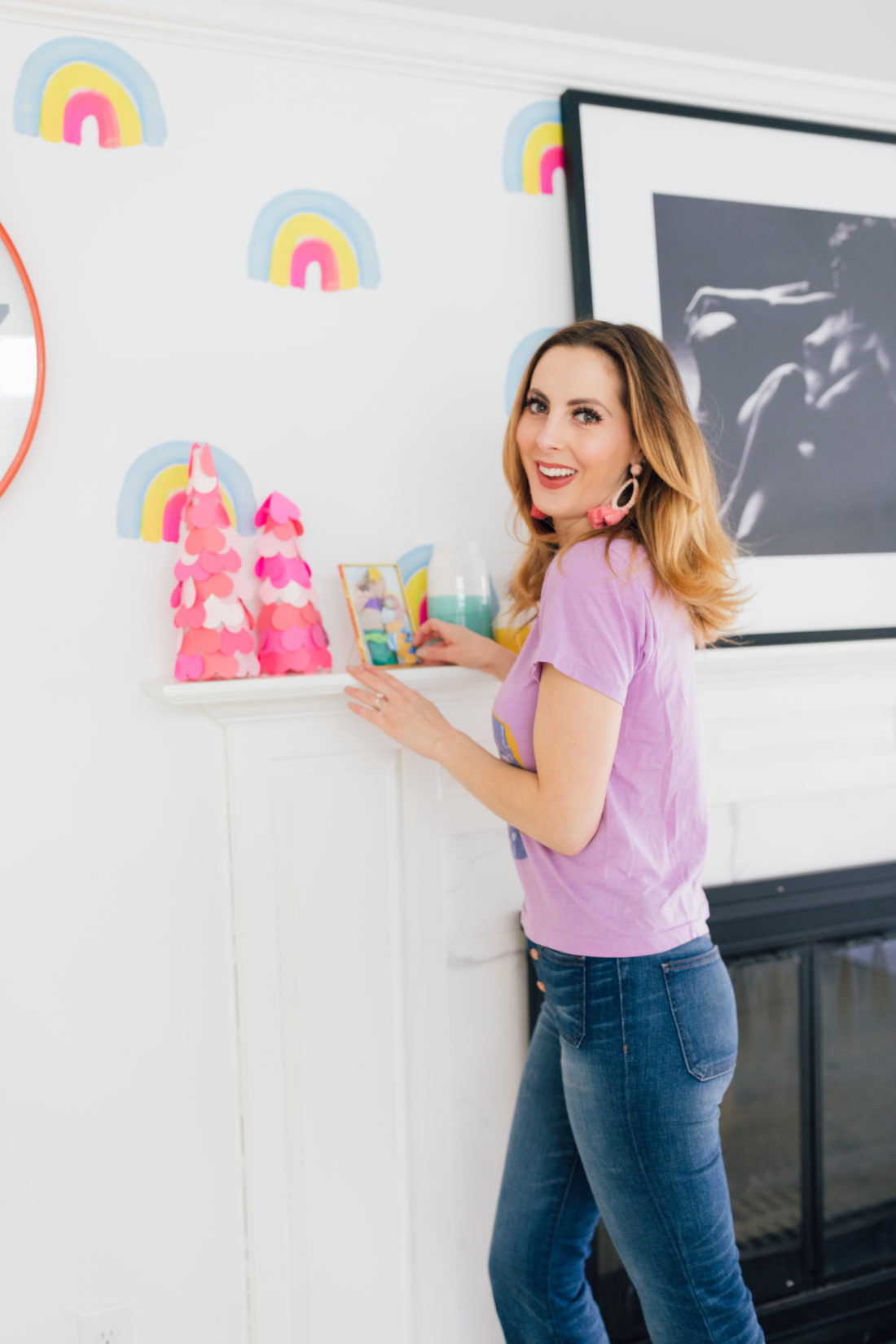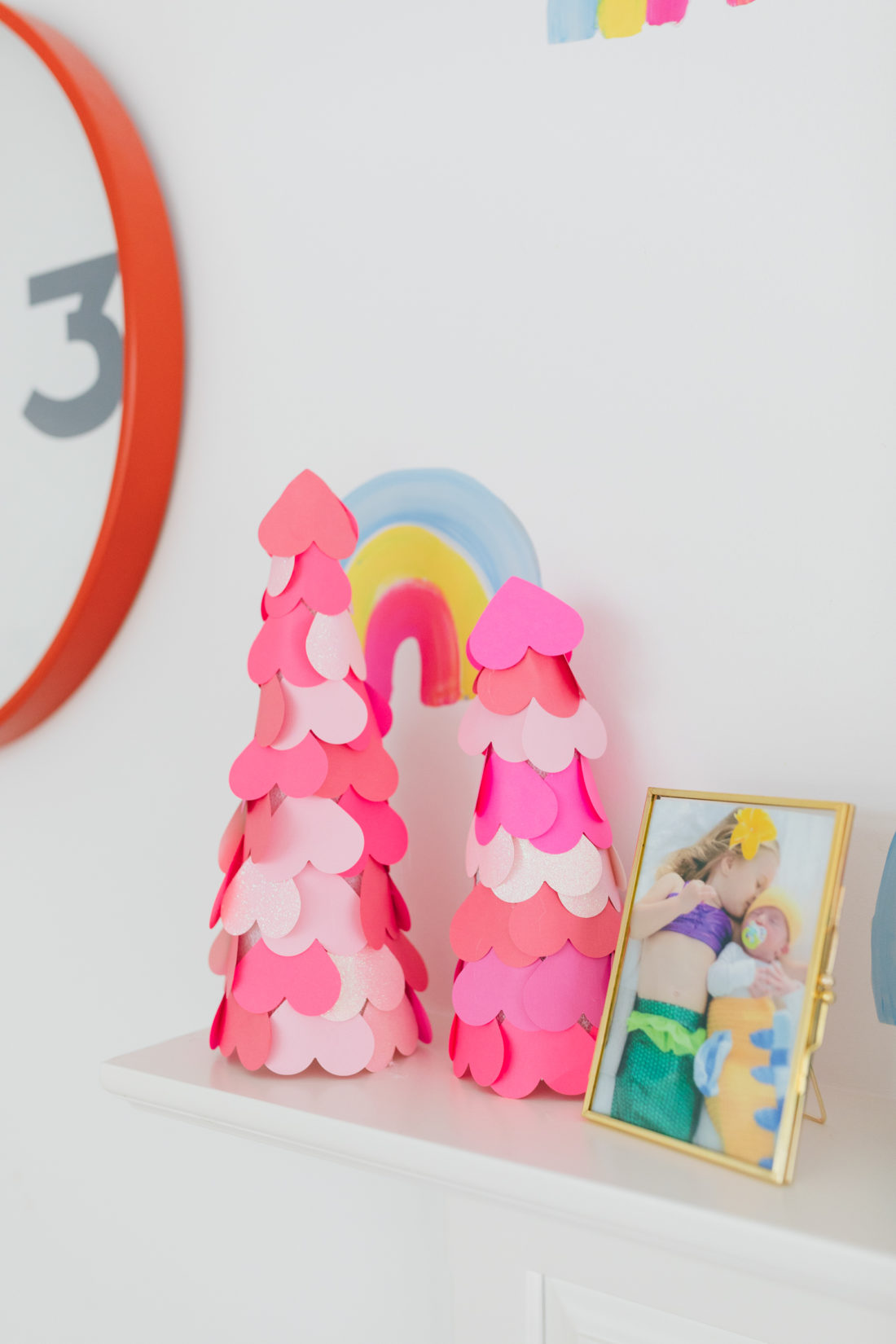 Shop the look…

Photographs by Julia Dags.