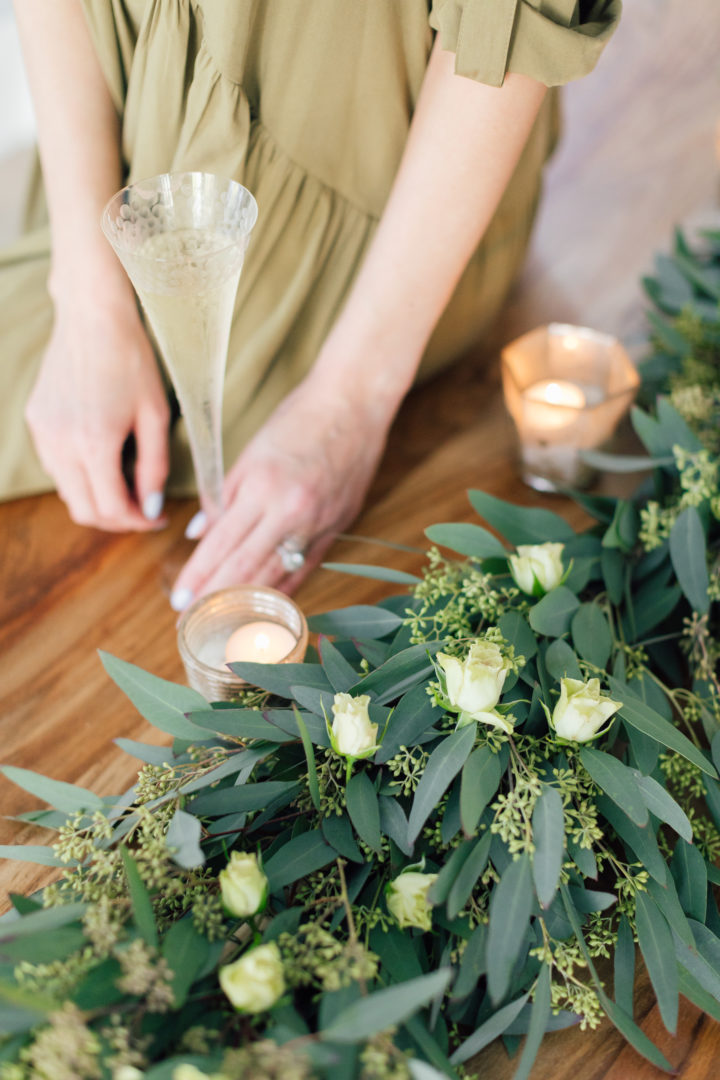 We all want gorgeous decorations for the holiday season, but did you know you can make a show stopping piece on the cheap?! Enter my gorgeous DIY Eucalyptus Garland! There's a cute little story behind this one, too.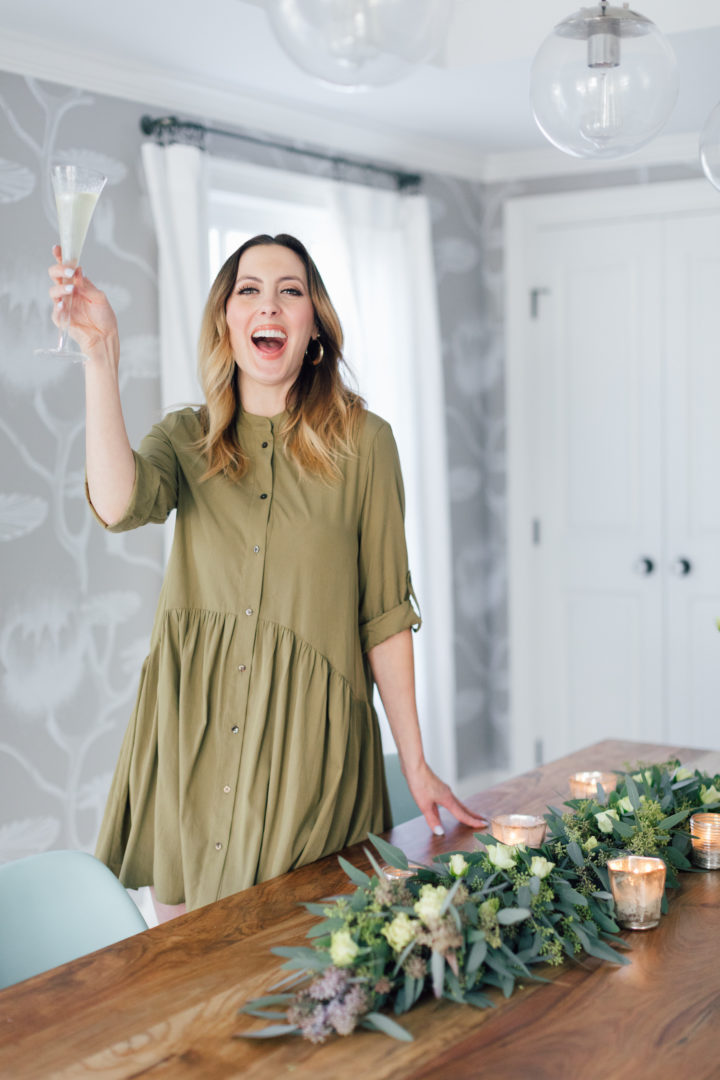 Last year when I hosted a Friendsgiving at my home for my girlfriends, I wanted to a really beautiful and seasonal centerpiece.  I went to a local floral studio and asked for a garland.  The guy was so nice, and told me that if I really wanted the best bang for my buck, I should choose Eucalyptus because it would smell fantastic while it was fresh, but then it would dry really well also.  He said he would put it on a long stick for me so I could transport it to the mantle after my event, if I wanted, or even from table to table.  Well, the garland looked STUNNING for the event, and afterwards he was right! It did dry so nicely! I ended up using it all season long!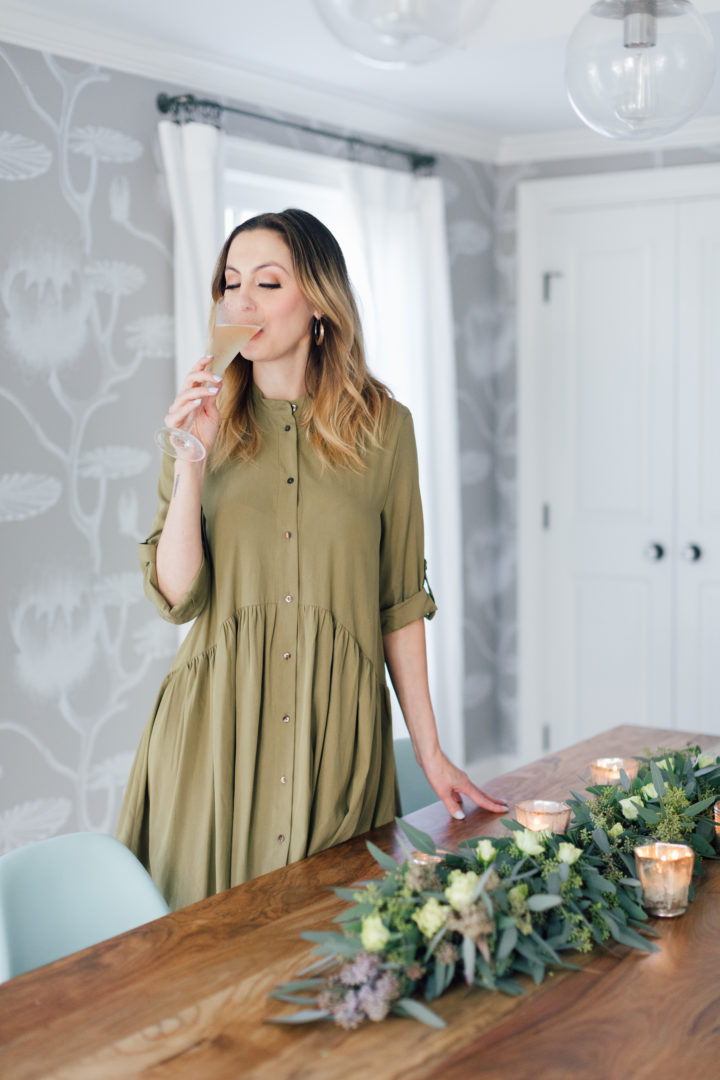 This year I thought I would recreate that garland myself– and I was stunned when I realized how inexpensive it was! I picked up about 10 bunches of Eucalyptus from Trader Joe's for 30 bucks, and then bought a stick, florist wire, and clippers from Michaels.  The whole project cost me about $40.  I hope this inspires you to make a Eucalyptus Garland for your mantle or table!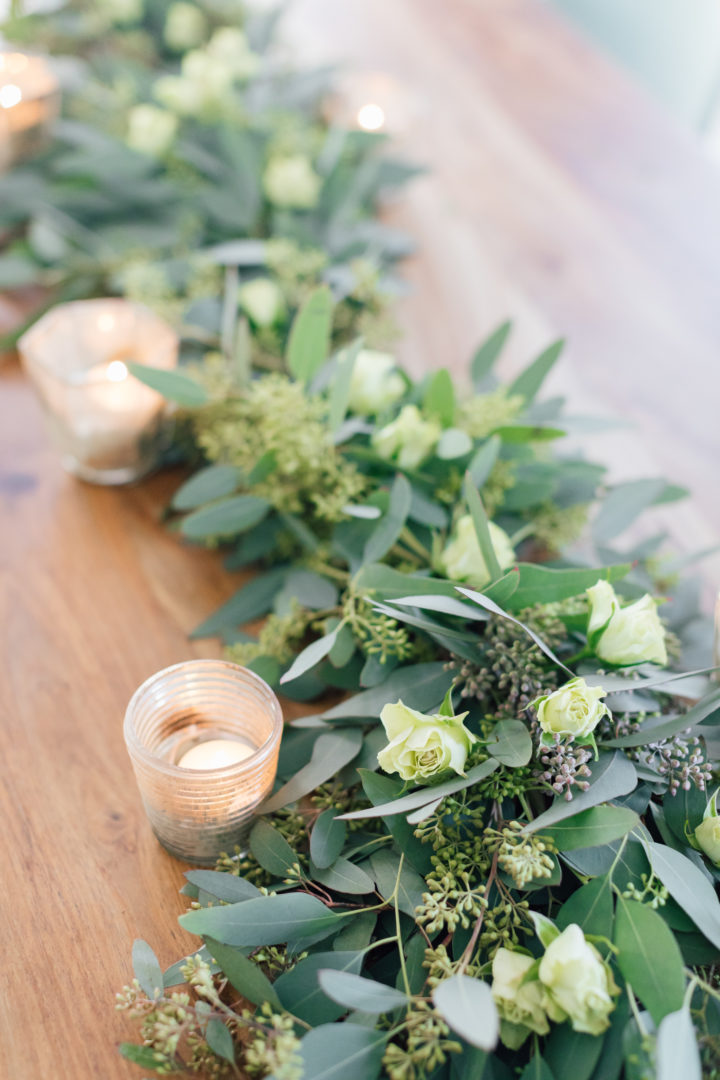 You can dress up your garland as I did here by cutting fresh blooms and sticking them in your garland.  I used tiny English roses, but you can use red roses too if you want a more Christmas-y theme– or even Poinsettias! Intersperse candles along the length of the garland for a romantic vibe.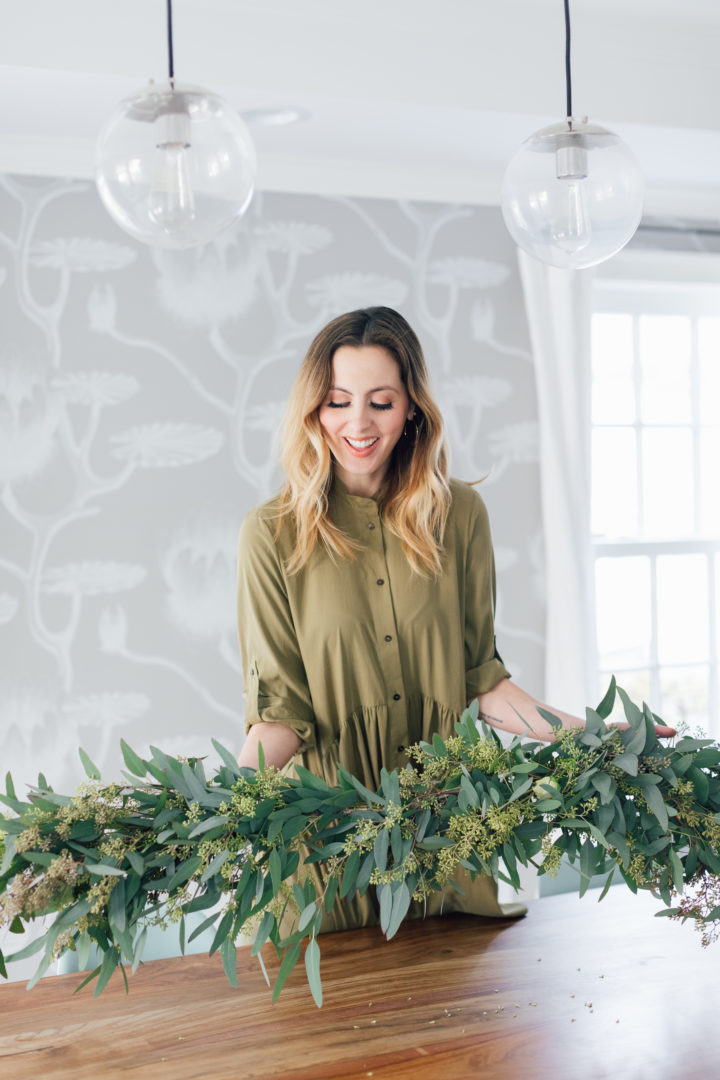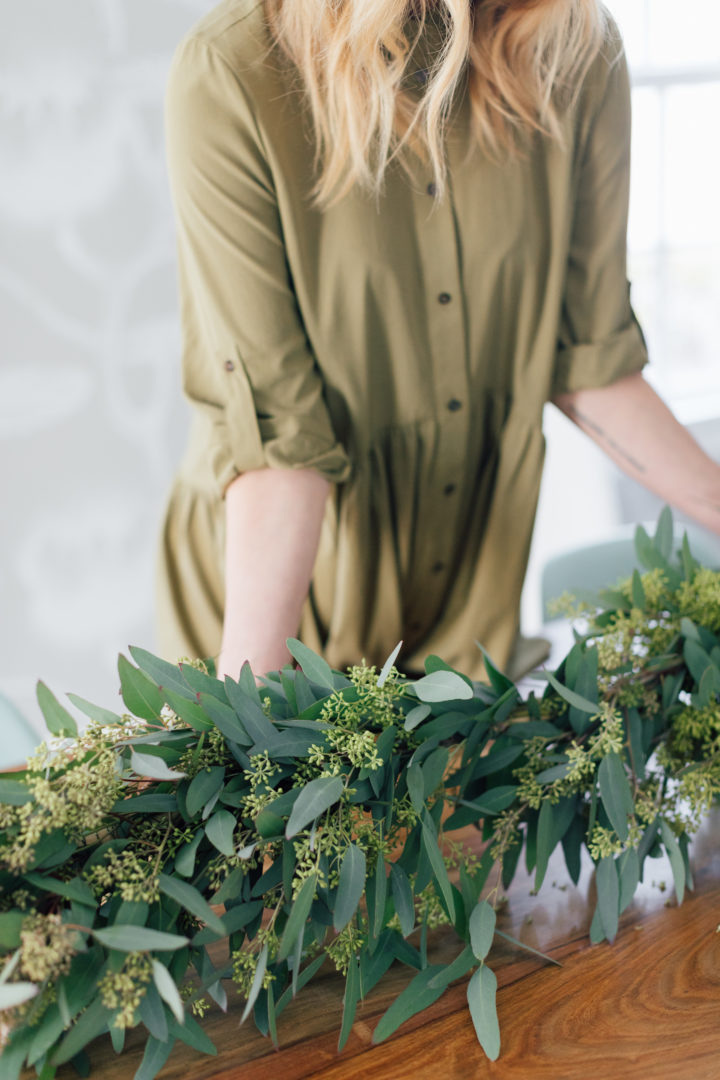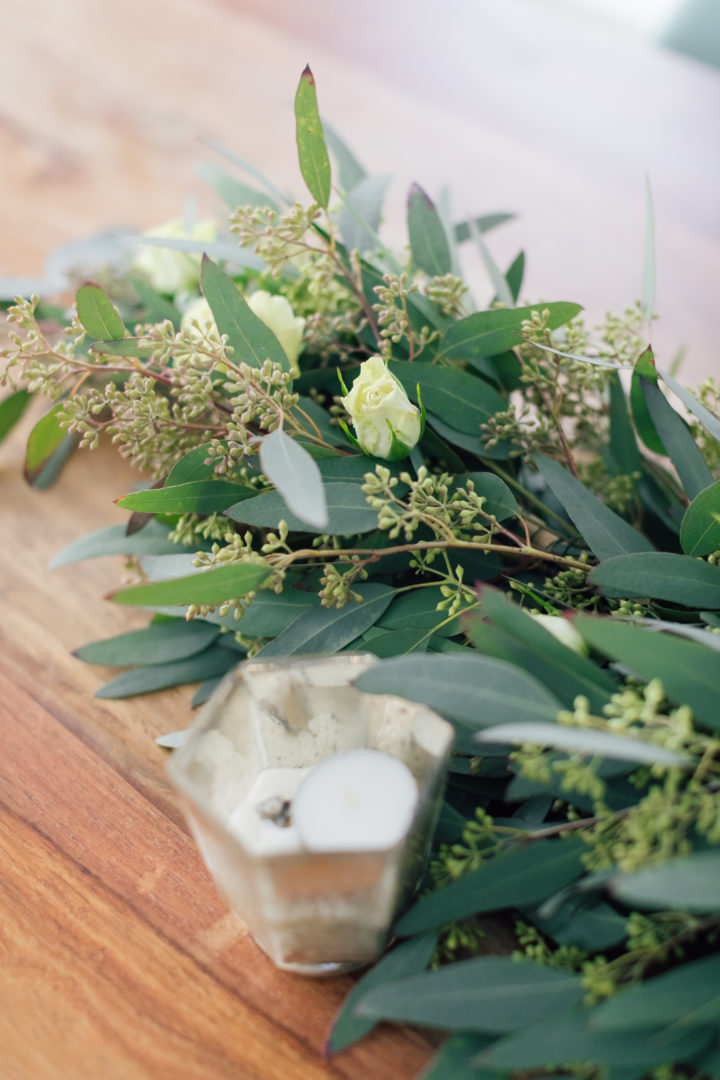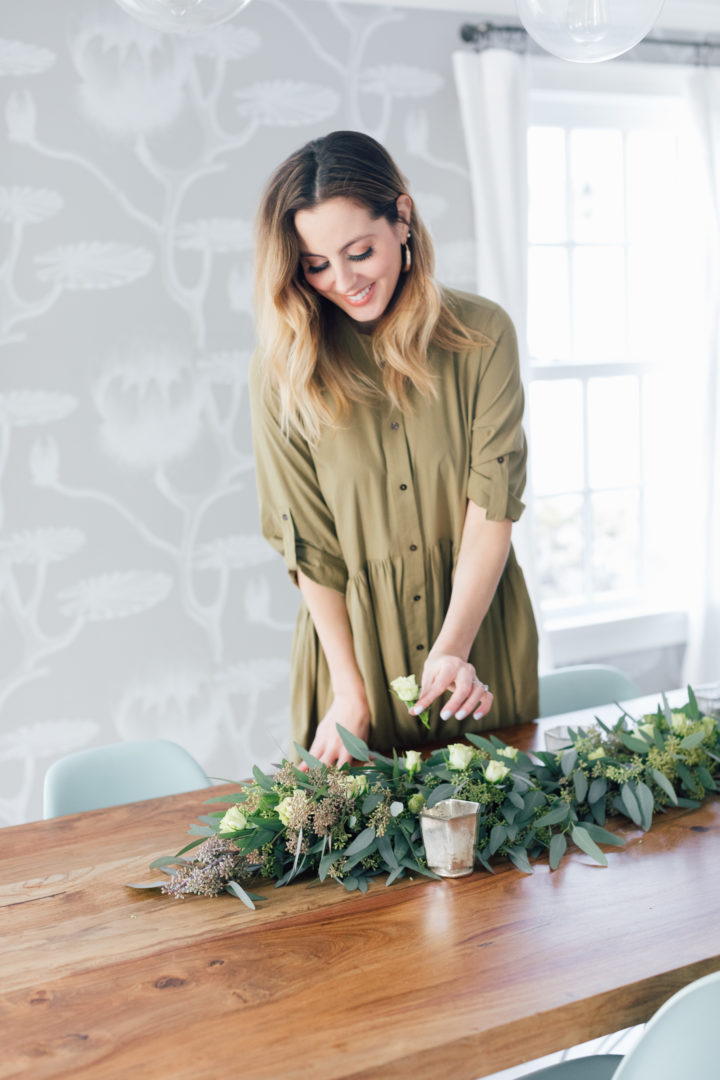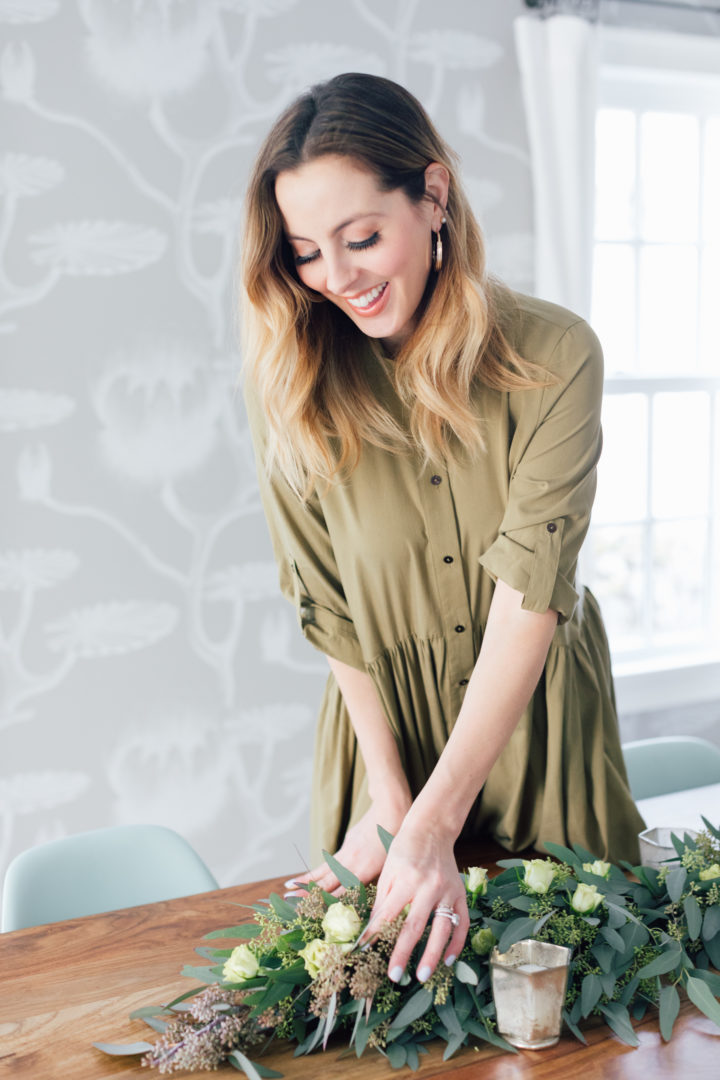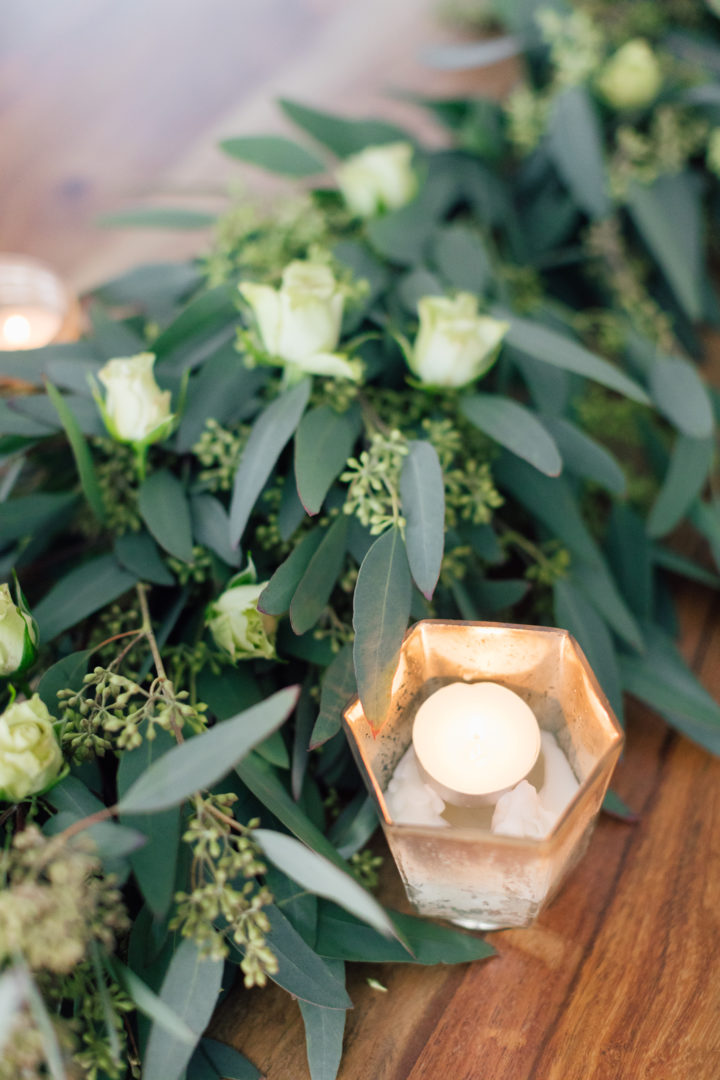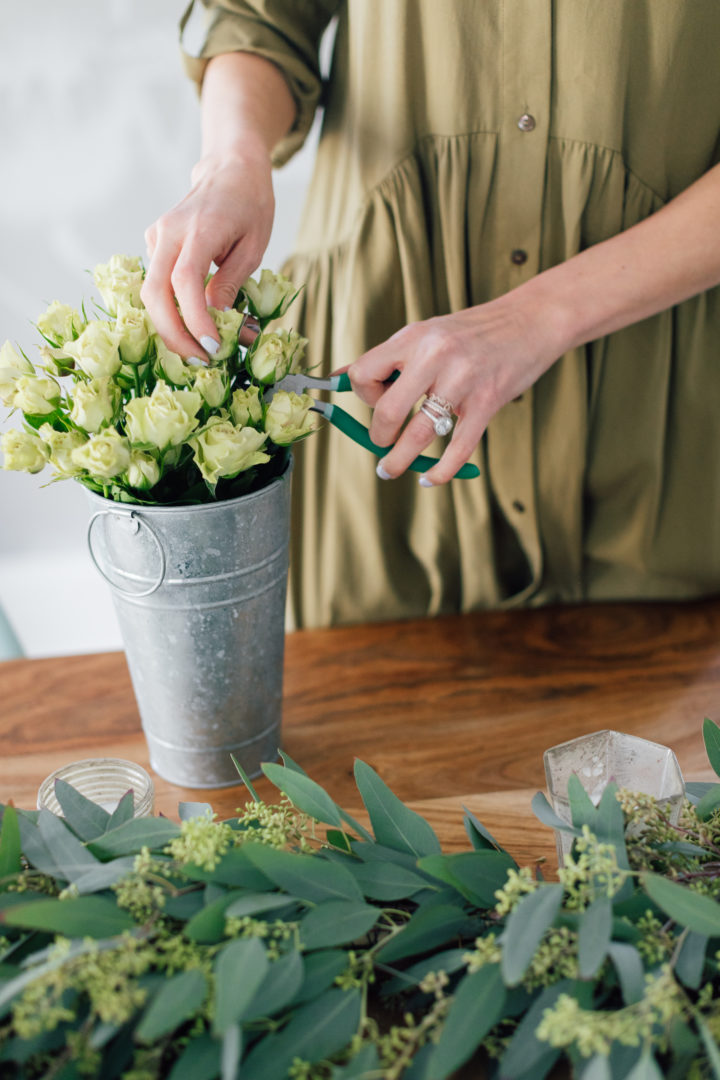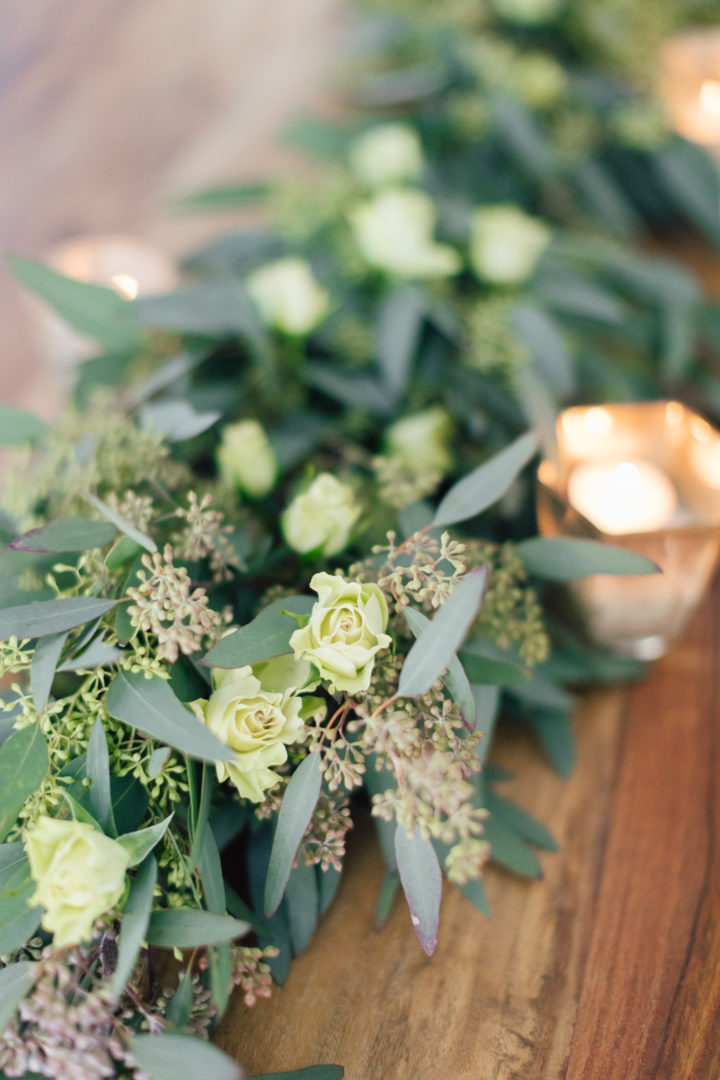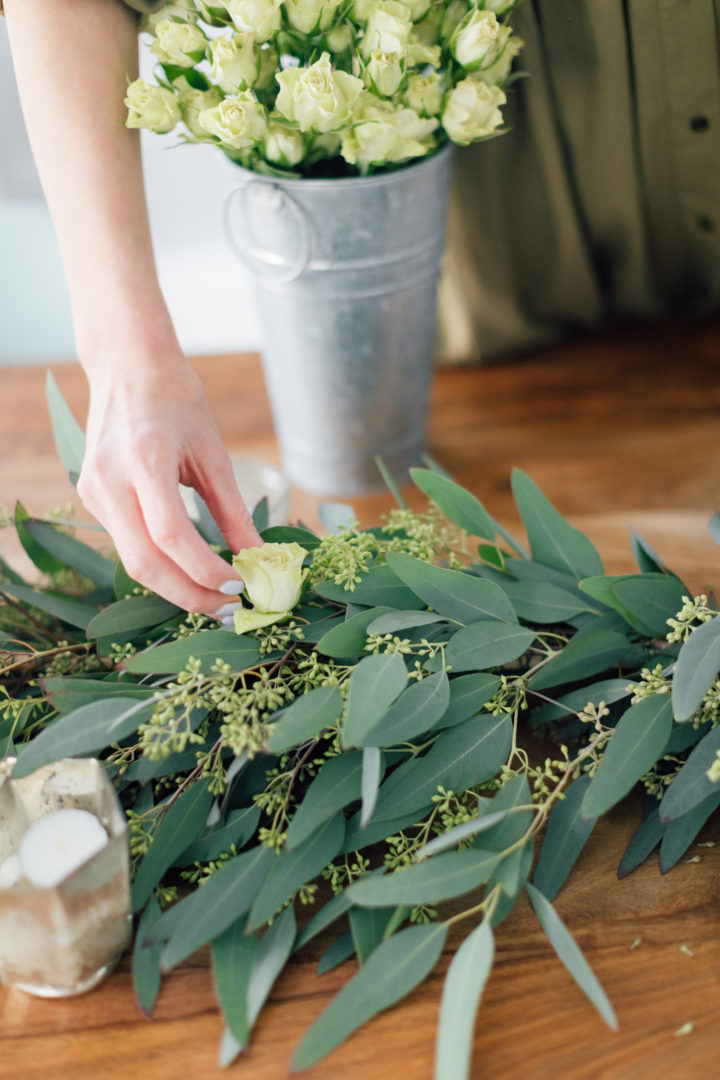 Materials…
1 long stick (I recommend a thinner one)
8-10 bunches of seeded Eucalyptus
Florist Wire (green)
Wire Cutters
Begin by cutting about 20 lengths of wire.  Each length should be around 3 inches long. I like to have it at my fingertips while I'm creating the garland.  Take your stick, and starting at one end, begin to attach lengths of eucalyptus to the stick by wrapping the wire around.  Layer the Eucalyptus garland little by little.  When you reach the middle of the stick, start at the opposite end of the stick (which should be bare) and work towards the middle.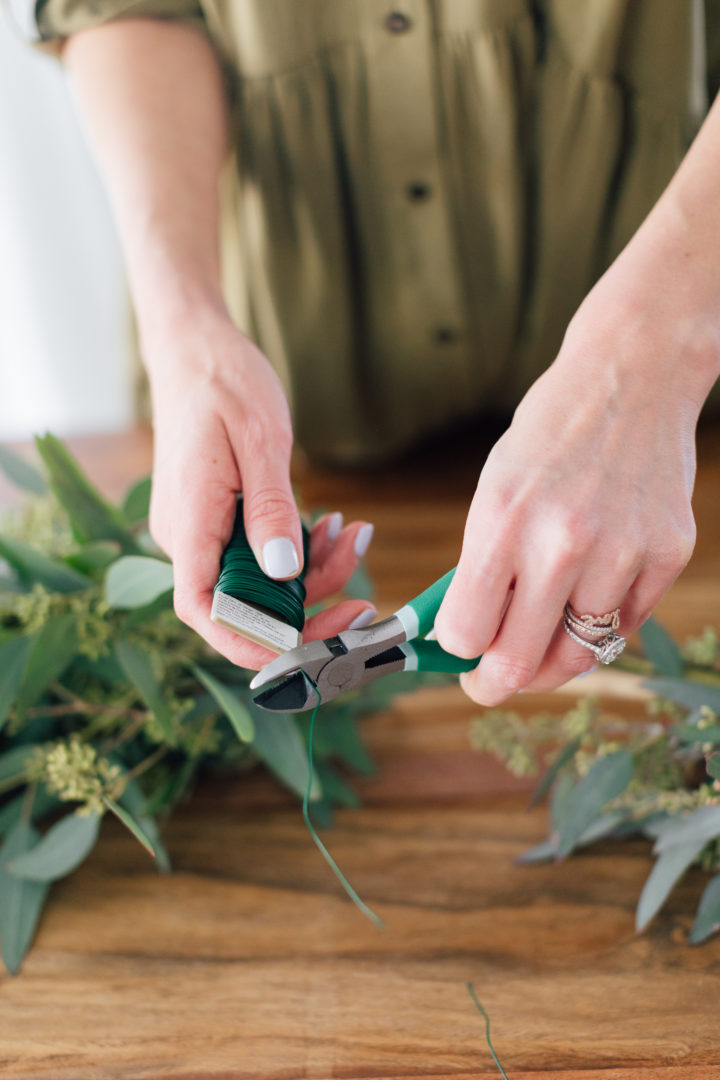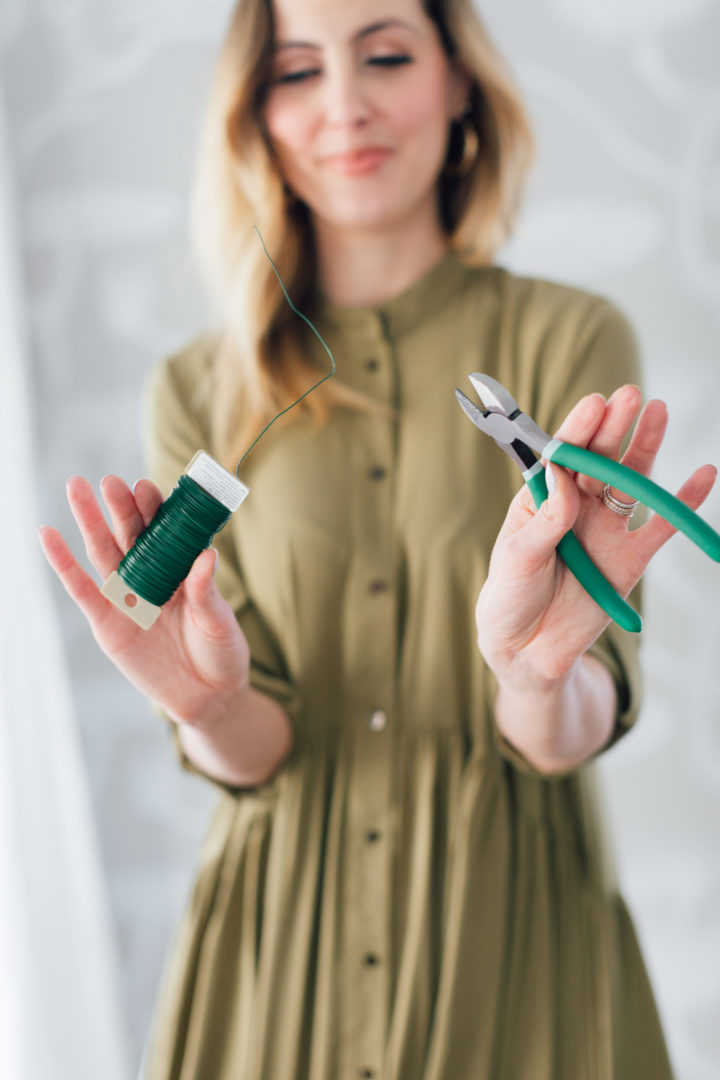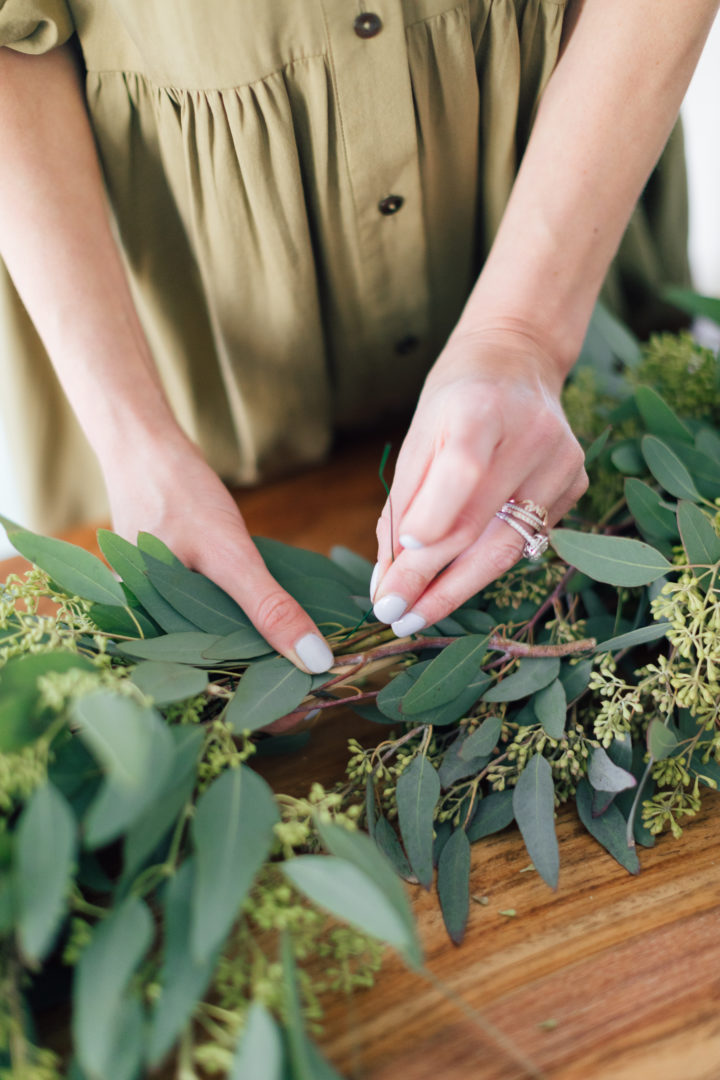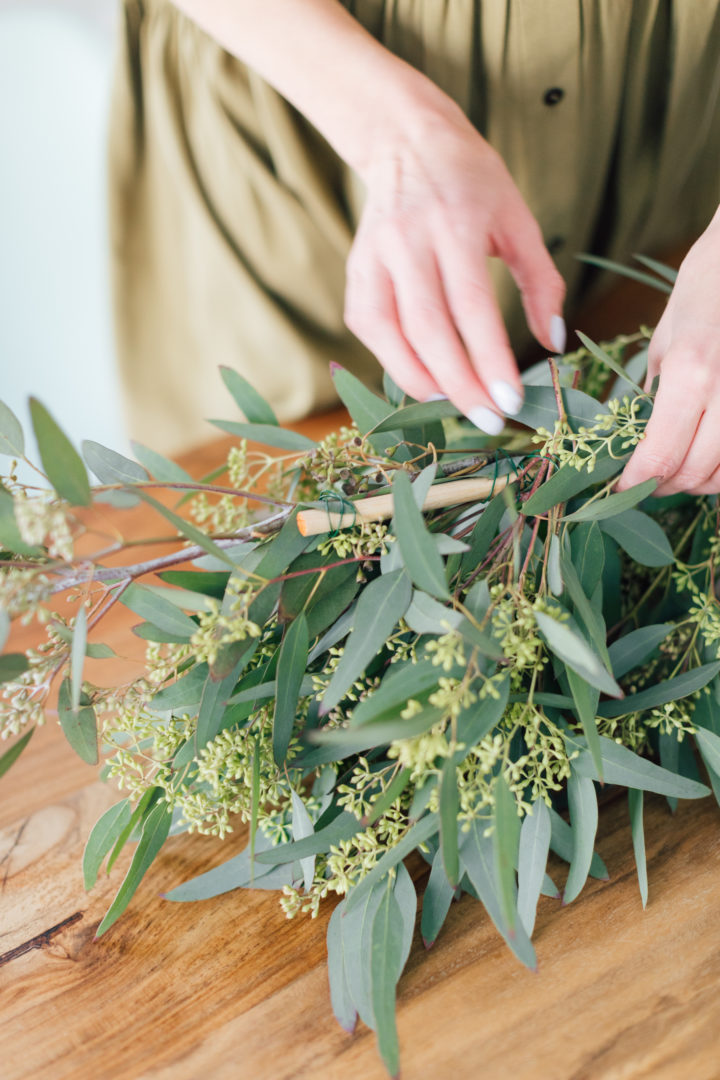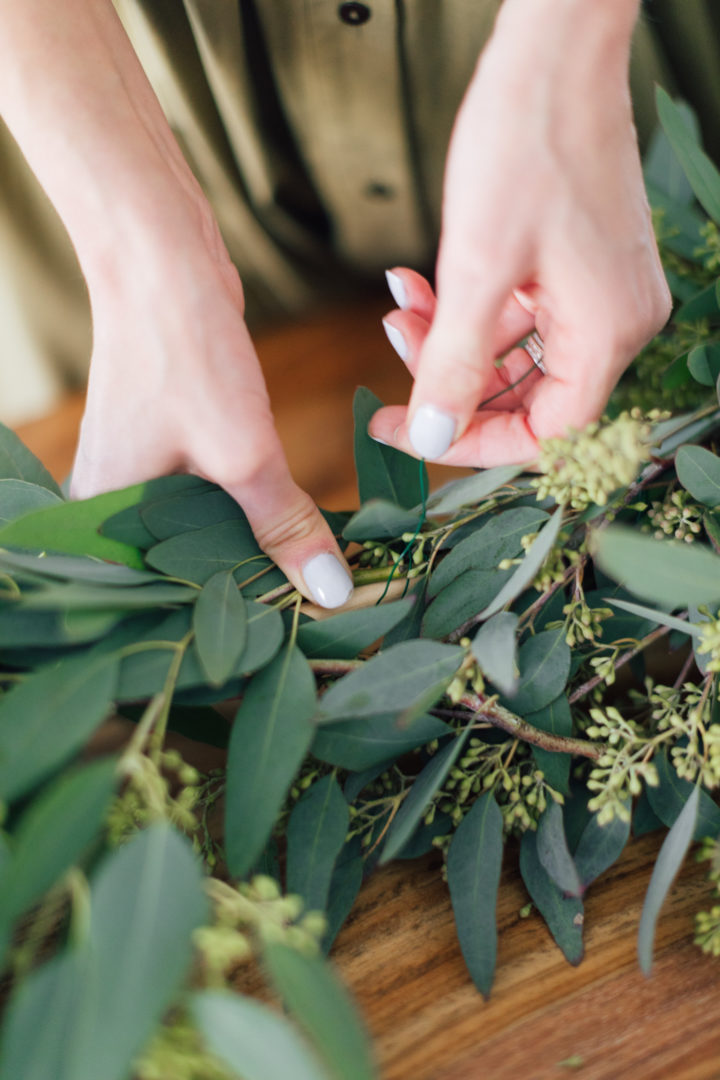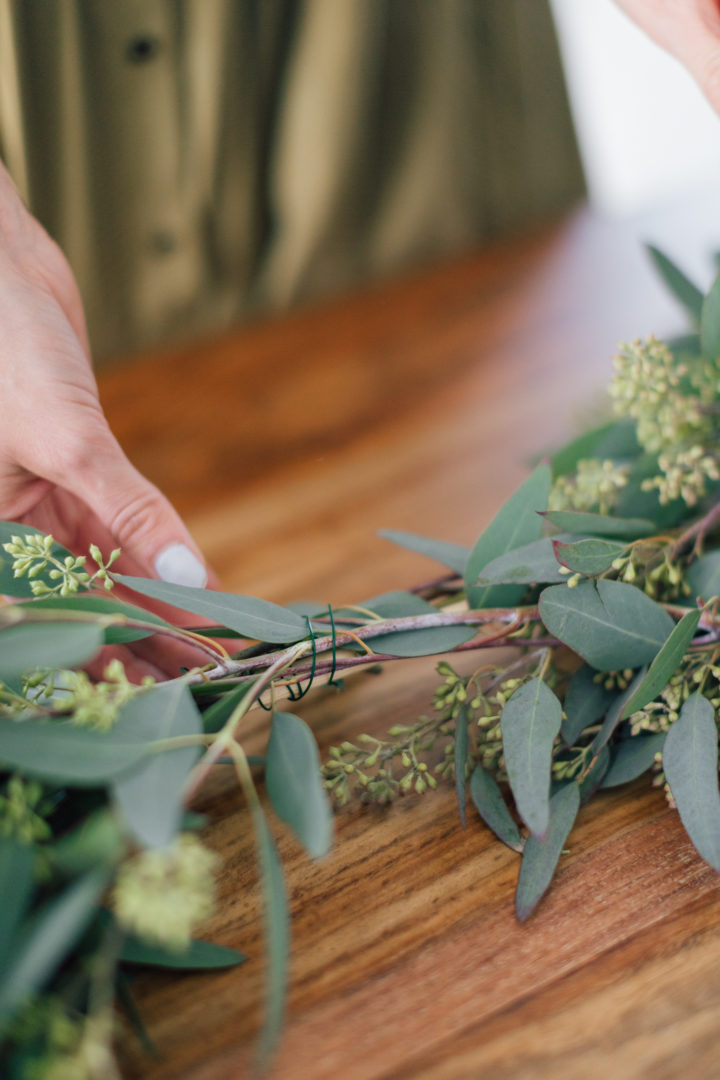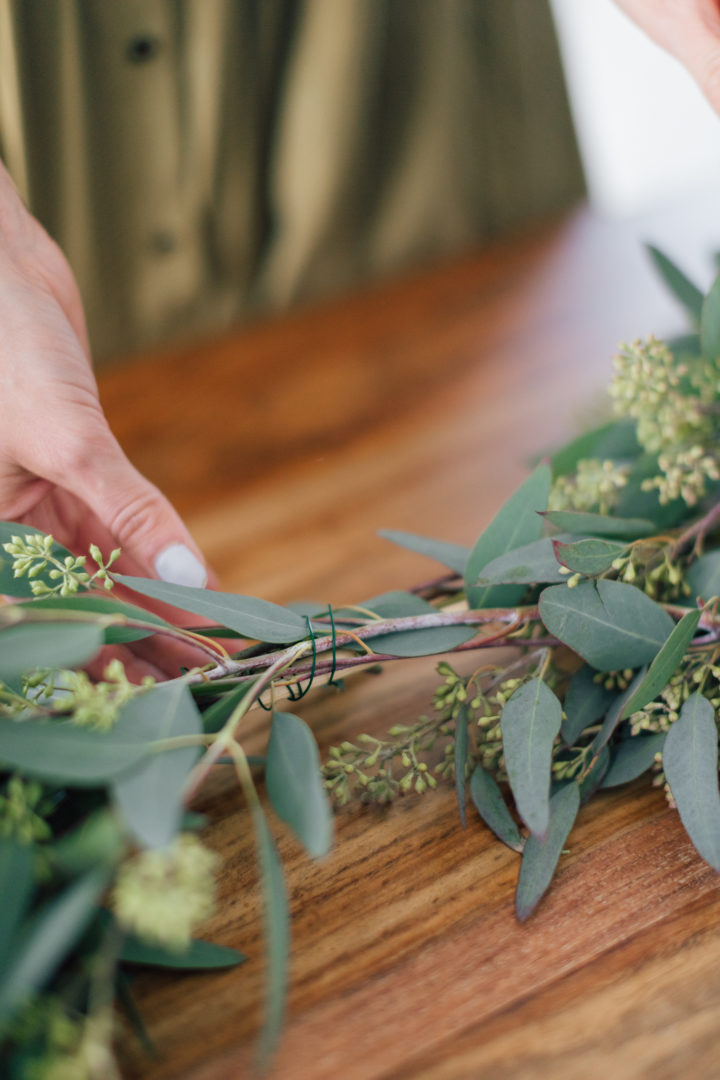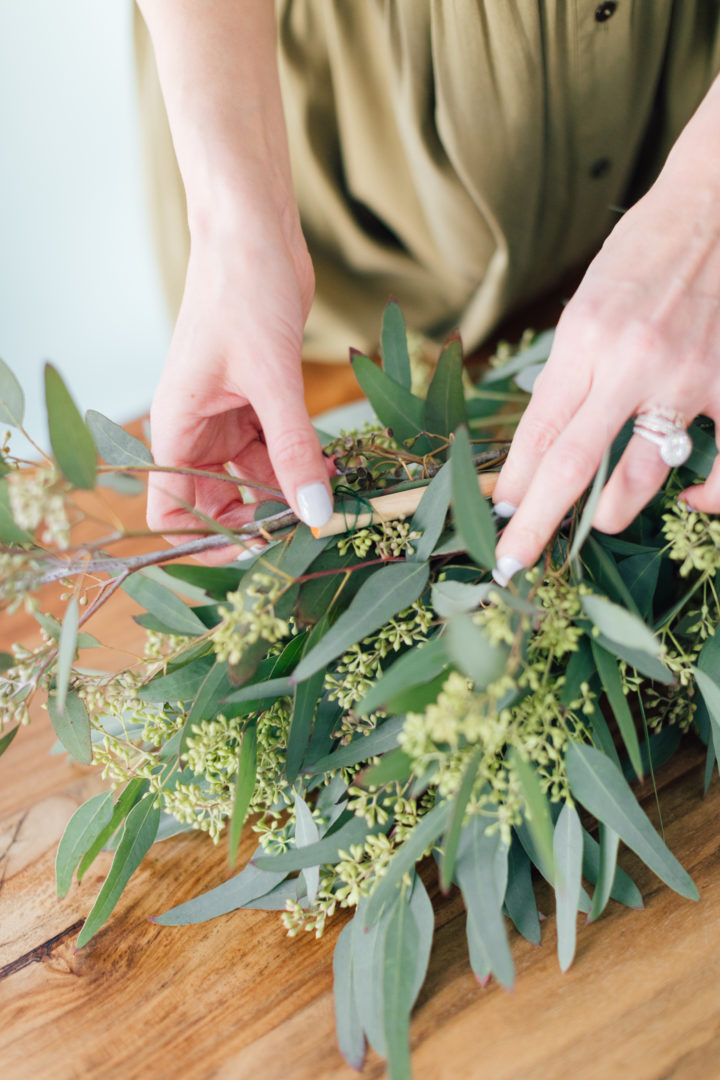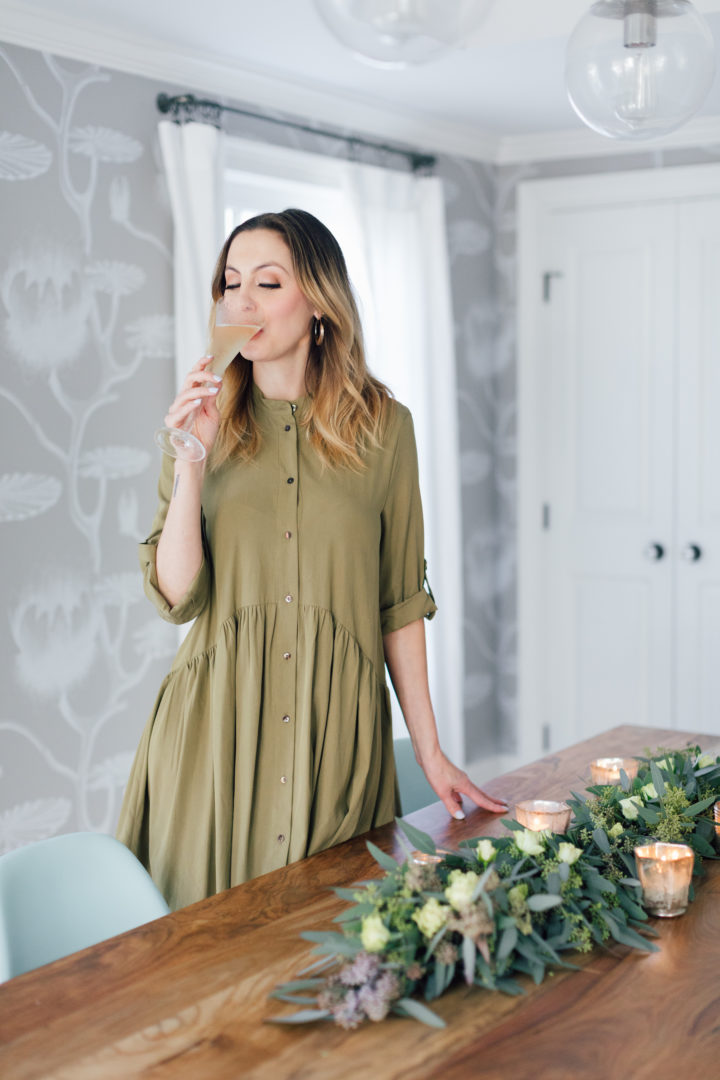 Cheers to a beautiful holiday season!
Shop the look…

Photographs by Julia Dags