The following content may contain affiliate links. When you click and shop the links, we receive a commission.
Hey guys! There have been so many moving parts in my world recently, and it's been hard to keep up– if I'm being totally honest. I've been feeling like I haven't been keeping you guys in the loop as much as I've wanted to because my head has been totally spinning from everything on my plate and it's felt like I'm treading water in a major way. Today I wanted to just lay it all out for you and share some positive and not so positive things in my world! Here we go!
First of all, as you all know, we moved in to our new home this week. With all of our boxes and pieces of furniture that make up our life together for the past almost decade. Except that our house wasn't finished. Yahtzee! We had been pushing our move, and staying in rentals, hotels, and with different friends– and it was time for the hopping around to stop. My kids have been really suffering from being unsettled (a blog post to come on this) and it's been breaking my heart to see them like this. I knew we needed to just get put and stay put, if you know what I mean. But the trade off has been all of our belongings in boxes and covered in tarps while painters, wallpaper-ers, electricians, and plumbers fill our home to try and finish it ASAP. I get that this is a "champagne problem" because in the end we will have a beautiful home, but living through it with two small children, and working from home on top of it all– it has been another level of stress.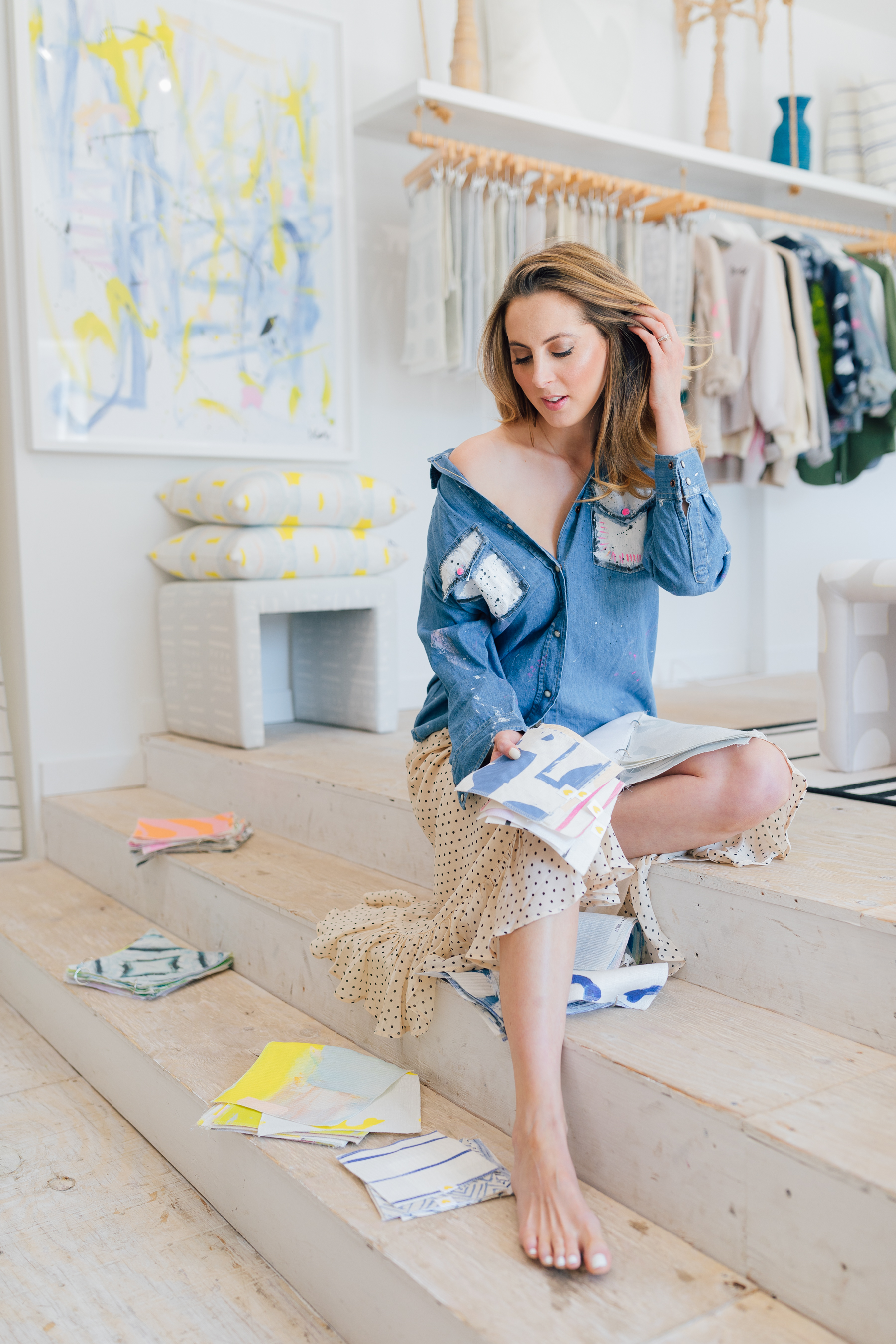 My anxiety disorder has been off the charts bad. Almost as bad as it was several years ago at its worst. Being unsettled is a huge trigger for me, and the instinct to protect my kids when they are feeling emotional and upset is an even bigger trigger. My anxiety disorder is something I manage every day, and feeling like it's getting to a place of being as bad as it was during that time is really scary for me. I'm trying my best to use all the tools I have learned or been given, and I'm actively seeing my therapist more often during this time– but mental illness is very real, and it's an uphill battle right now. I've been noticing, for example, that I've been isolating myself and withdrawing from social situations– which is always a big sign for me personally that I need to work on myself. For me, withdrawing is something my anxiety encourages me to do, but it actually works to make me feel even worse instead of better. For my anxiety, human connection and sharing is what ends up really helping me– so I've been trying to force myself out of this unhealthy pattern.
Besides spending time with my kids (which always grounds me), I've found that immersing myself in the design of our new home has really helped occupy my mind and helped me focus on the beauty that will emerge once the chaotic phase of our move has passed. I've been loving working with Prudence Bailey on finding decor pieces that will celebrate and compliment our style and energy as as family– and I'm really excited for you guys to see what we've put together.
I also made the choice to contact a Medium to give my life a little context. I know some people are on the fence about this kind of thing, and I totally get that! I think everyone has to listen to their own heart and what they feel comfortable with. I've been feeling like I needed a little spiritual push, and I've always wanted to connect with some significant people in my life who have passed. I had a "Soul Gardening" session with an incredible medium named Austyn Wells– and it was completely life changing. I ended up connecting really significantly with some people close to me, and received some words, intentions, and messages from them that made me feel so at peace. It was exactly what I needed right now, and I'm so grateful to her for sharing her gift with me so I could have that experience.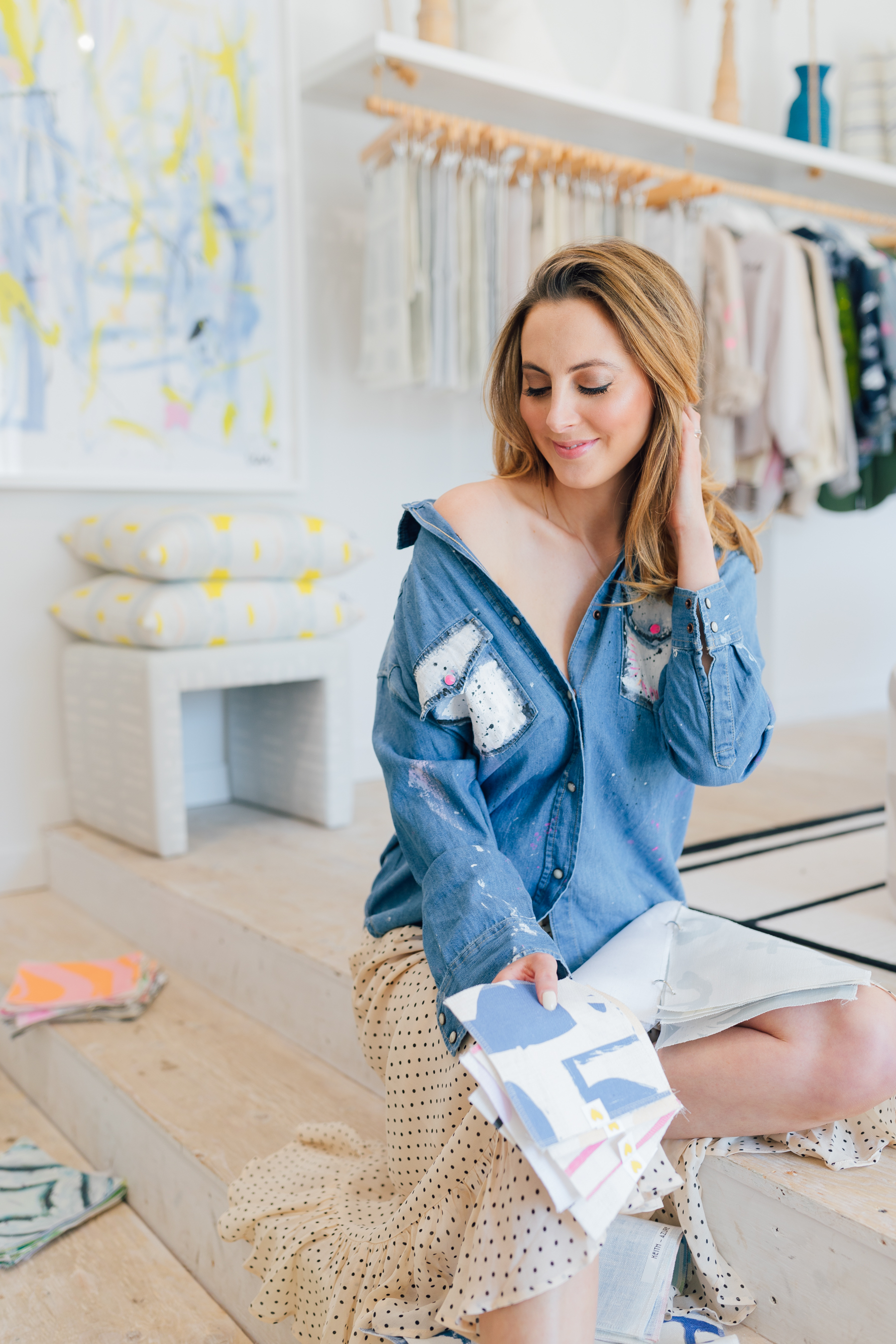 Throughout this complicated time in our life as a family, I'm trying to focus on the smaller tasks and responsibilities right in front of me in order to not get overwhelmed. As I shared with you guys earlier this year, I incorporated my company a few months ago and I have tons of business responsibilities and deadlines daily. And employees that need my full attention. There are also projects in the works that are so exciting and I can't wait to share the details with you when I can! I know there are many women out there trying to balance all this and more, and my hat is off to them. Life is complicated for every single person out there in different ways. It's been a real reminder to me to lead with compassion, always.
Here's to the chaos being over soon, to a more settled heart and spirit, and to all of the support I receive from all of you every day. I'm so grateful!
xoxo EAM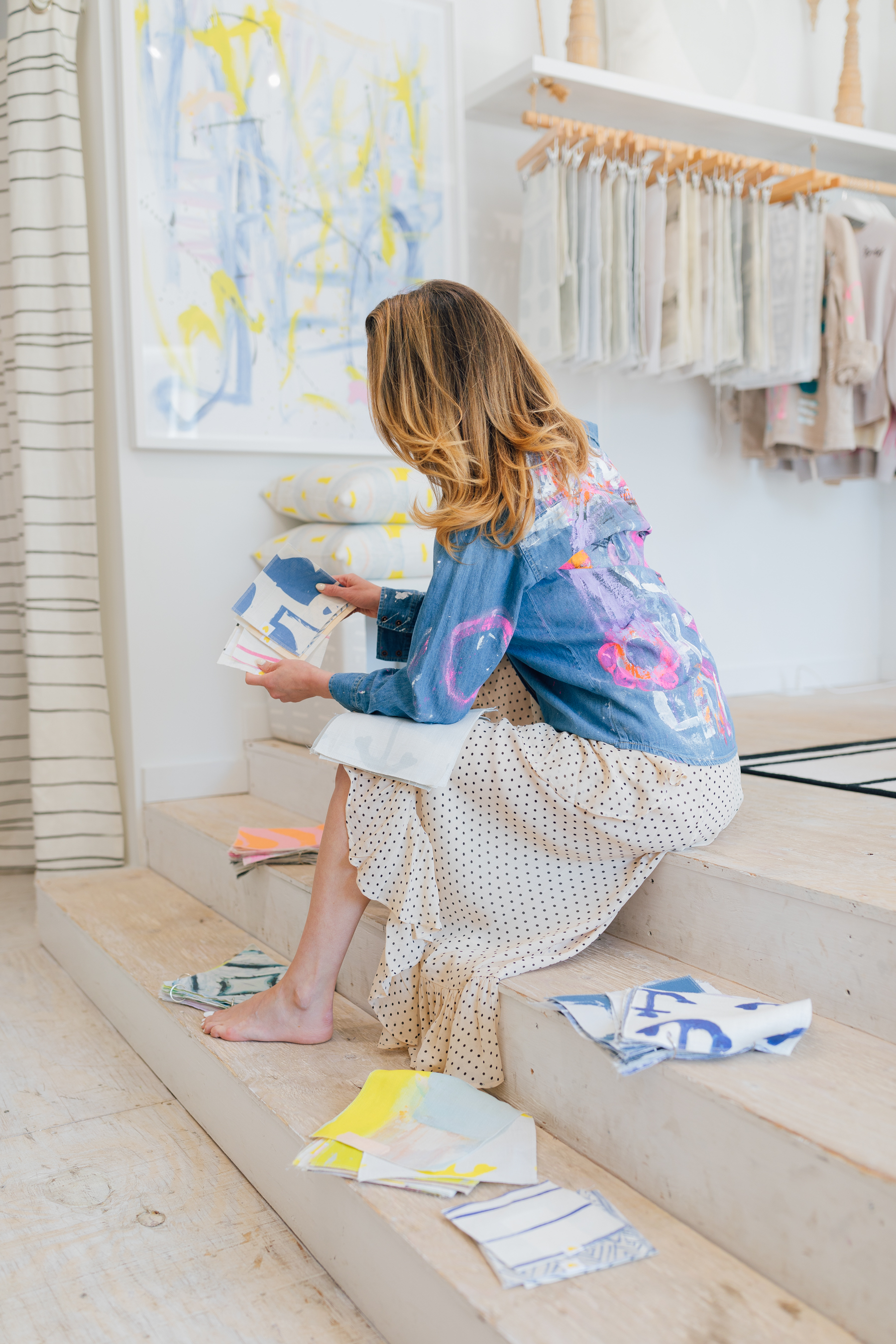 Photographs by Julia Dags