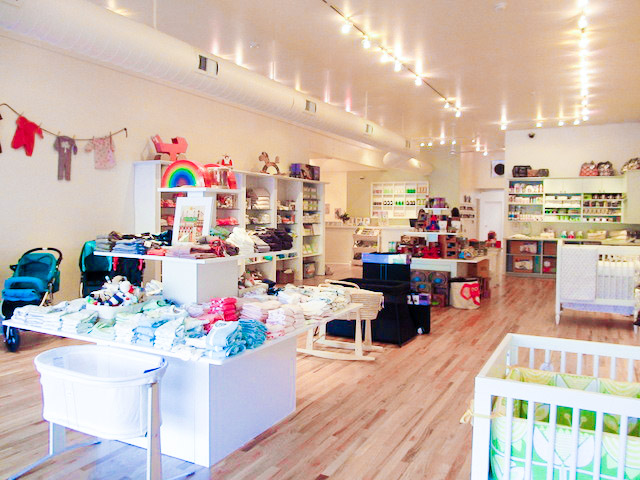 Today I thought I'd feature a company that is leading the pack in making greener and healthier choices much easier for families.  Sprout San Francisco is a store that is committed to finding and selling all natural and organic Baby and Family-focused product lines.  They do extensive research on each and every product they sell to make sure they meet the requirements of a totally safe and nontoxic product for you and your baby.  As somebody who often has had to do my own research late at night on products I'm thinking of buying or investing in for my daughter– this mission really speaks to me.  But which products are the most important to ensure your family's health, and why? Why does Greener matter? Today, I'm interviewing Sprout SF Founder Suzanne Price, who sounds off on the subject.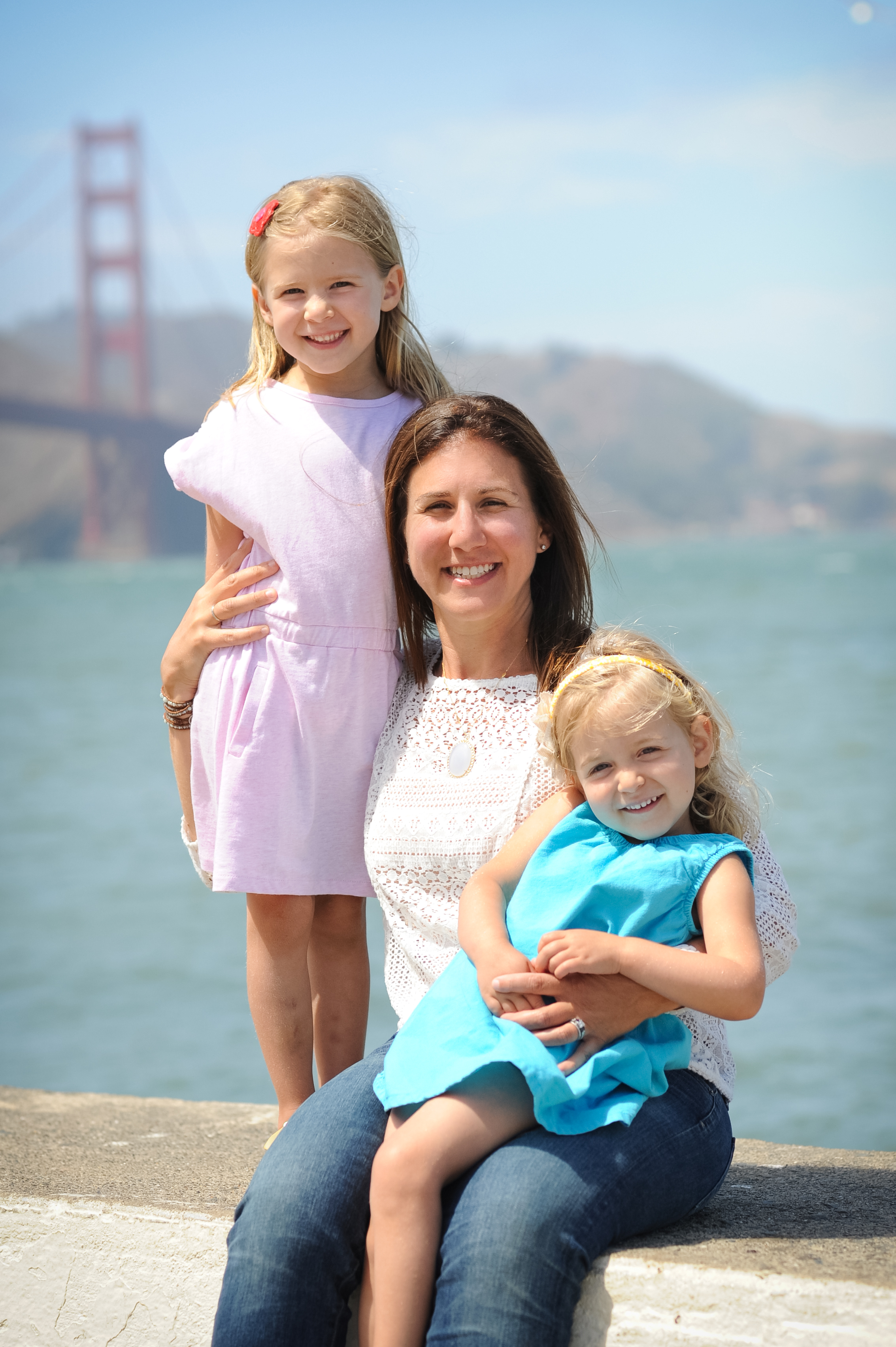 Suzanne came from a background as a Senior Equity Research Analyst in the Green Living Consumer Sector of ThinkEquity (a San Francisco based investment bank) and so was inundated with all the latest research on chemicals and pollutants and their daily effects on the environment and our bodies.  When she decided to start a family in the midst of all of this unsettling research, she felt overwhelmed.  How do we safeguard ourselves from all the toxicity around us?  Thus was born her crusade to find a way to bring safe and natural products to the masses! If you're interested in reading further on this topic, Suzanne has written some amazing articles, here.  Now she answers some of my pressing questions:
 What inspired you to start Sprout San Francisco?
I was working as an Equity Research Analyst at an investment bank where I covered the consumer healthy living industry. During my tenure, I met with the heads of many companies focused on organic and natural products where I learned that there was a real, scientific reason behind what these companies were doing. I completely changed my lifestyle. I changed all of the personal care products and household cleaners that I used, and I changed the way I ate. One day, as my husband and I contemplated having a family, I realized there wasn't a store where you could shop for baby products free of toxic chemicals AND where the sales people were well informed. This made me anxious about where I would find such quality, safe products. I decided to leave my job to create such a place, known as Sprout San Francisco. Find us online, or at our store locations in Chicago, New York and the Bay Area.
 As a purveyor of safe products for families and children, what has been your greatest challenge? Do you feel that more families are turning towards green products?
I believe that more families are turning towards green products. Every day, we see new information in the media about the chemicals that surround us that we've never heard of such as tris in car seats, BPS replacing BPA in plastics, and 1,4-dioxane in Johnson and Johnson Baby Shampoo. As these stories reach the mainstream media, more and more people are paying attention and questioning whether products marketed for kids are really safe.
Our biggest challenge at Sprout San Francisco is finding products to offer at our stores across every category. We often find that big companies trying to create "green" products aren't clear about product materials and what they are providing. That being said, we strive to partner with smaller, mission driven manufacturers that are focused on providing the healthiest products for children. Unfortunately, in the world of consumers seeking free shipping and the cheapest products, it is very hard for these small companies to compete. The reality is we've had several vendors with great products close up shop. In some cases, when we can't find a product that serves our customers or a specific need, we create it ourselves. We created our own Sports Ball Set for the smallest sports fans. When we couldn't find a glider chair for a nursery that didn't contain off gassing polyurethane foam, we partnered with Monte Design to create our own.
What are the top three products that parents can change in their homes to make their homes safer for their families?
Household Cleaners – Many of us grew up believing that the smell of bleach and Lysol meant that your home was clean. Now we know that the products most people use to clean their homes contain chemicals that are hormone disruptors (like phthalates found in fragrance or triclosan found in antibacterials), allergy and asthma enhancers (like the benzalkonium chloride found in many disinfectants), or carcinogens (like the formaldehyde in many surface cleaners). Look for plant based products made from companies you trust. The Environmental Working Group (ewg.org) has a great database with ratings.
Personal Care Products – Use natural personal care products as much as possible. Endocrine disrupting chemicals (e.g. parabens) are used as preservatives in many personal care products and can greatly alter our systems. Pregnant women should be particularly careful about this. The products that pregnant women apply to their skin can make their way into baby's developing body. Look for products without fragrance or that are made from organic ingredients. You can also check the skin deep database (http://www.ewg.org/skindeep/)
Mattresses – When people ask, I always explain that buying an organic mattress is the most important thing you can buy for your baby. Until recently, all mattresses had to pass strict flammability tests where mattress makers used flame retardants to do this. It's likely some companies are still selling chemical filled mattresses if they still have them in stock. However, the laws have now been changed, as researchers have found these chemicals do more harm than good. They don't prevent fires, but cause a number of health concerns. At Sprout San Francisco, we suggest that you change out any existing mattresses in your house to make sure your family isn't breathing in harmful chemicals every night.
What is your best piece of advice for women starting their own companies?
If you are starting your own company and you are a mom, or are thinking of becoming one, my best advice is to learn how to segment your time. Most entrepreneurs know that you don't leave your job behind at the end of the day. Your company is your baby. You constantly worry about it and try to do as much as you can to help it grow. When you have a child, most moms feel the same way. Your child is never far from your mind and the health and happiness of your child is your number one priority. That said, it is very hard to simultaneously have two number one priorities. I used to play with the kids while trying to answer emails on my phone, and I wasn't giving either the right amount of attention. Now I try to separate work and home time as much as possible. I keep my phone away from the dinner table and out of the bedroom while I'm reading my kids a bedtime story. Then I go back to my computer after my kids are sound asleep. I've learned that most work issues can wait a little bit and my kids notice and appreciate when I am 100% focused on them.
What are your favorite non-toxic beauty or skincare products?
I, along with my team, use many of the beauty products that we sell at Sprout San Francisco. A popular shampoo is Original Sprout Natural Shampoo, a salon quality shampoo without the toxic chemicals. We love Napinol, an all-natural, organic ointment used to heal baby's sensitive skin that works wonders for chapped hands in the winter. I also rub it all over my daughter's legs when her eczema flairs as it helps to seal in moisture. This every day sunscreen is great for moms too. It's effective and safe without the harmful ingredients found in many sunscreens. It also blends in smoothly, which isn't true for many natural options. As for cosmetics, which Sprout does not carry, we are big fans of BeautyCounter, a company that shares the same principles as Sprout San Francisco.