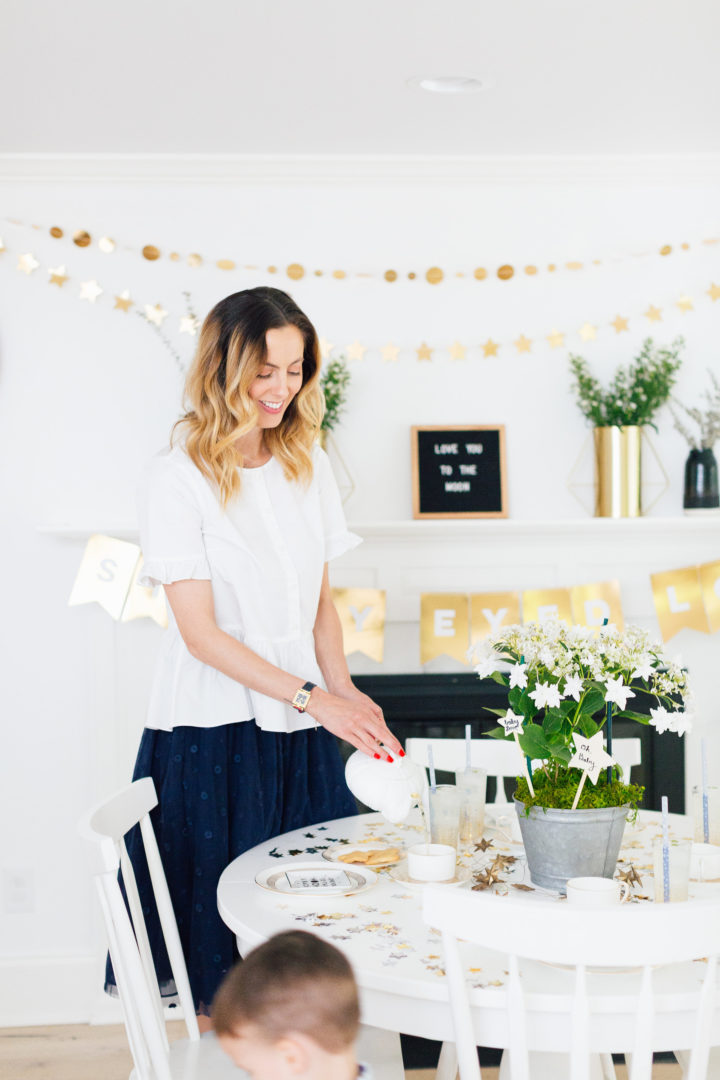 For those of you who haven't hear of a Baby Sprinkle (as opposed to a Shower) it is a smaller, more pared down celebration of a Mama To Be– and is mostly used for subsequent children or a new gender of child after a big baby shower has already been had.  It can also be a great way for a small group of people to honor a Mama who is already having another, bigger shower wherever they live.  For example, a group of college friends, or even family members if the Mother to be is coming "home" at any point during her pregnancy.  I really love the idea of a Baby Sprinkle, because sometimes a pregnant Mama wants to celebrate her baby but doesn't want to do an over the top party or is too overwhelmed to be with more than a few people.  You get to speak more with the guests, anyway!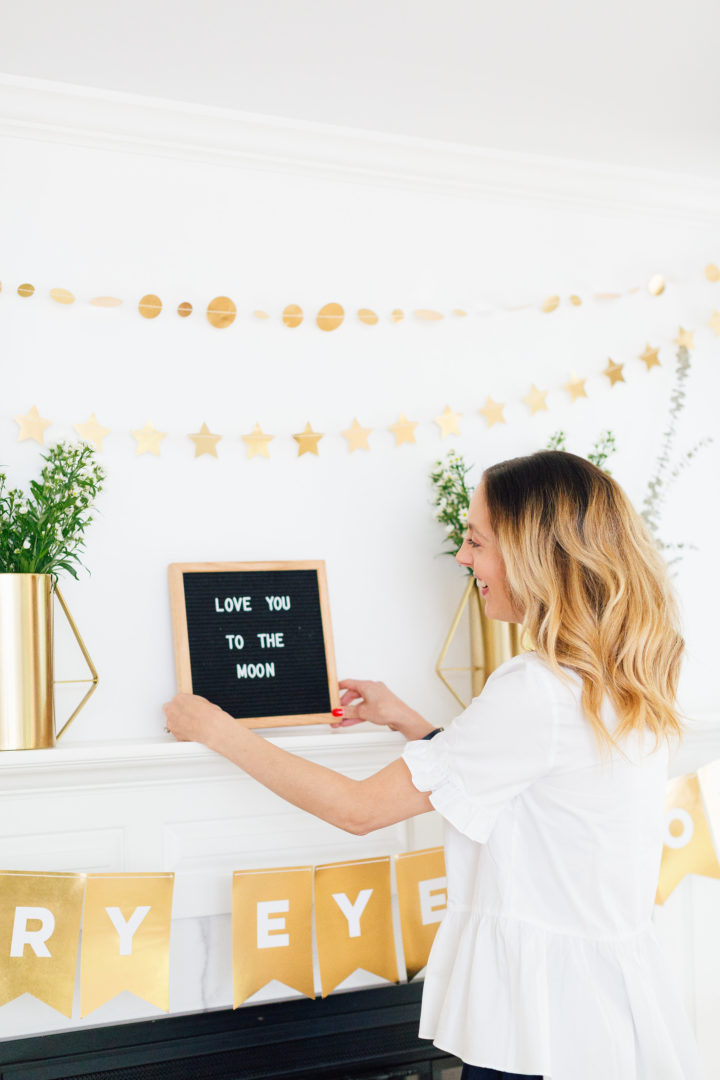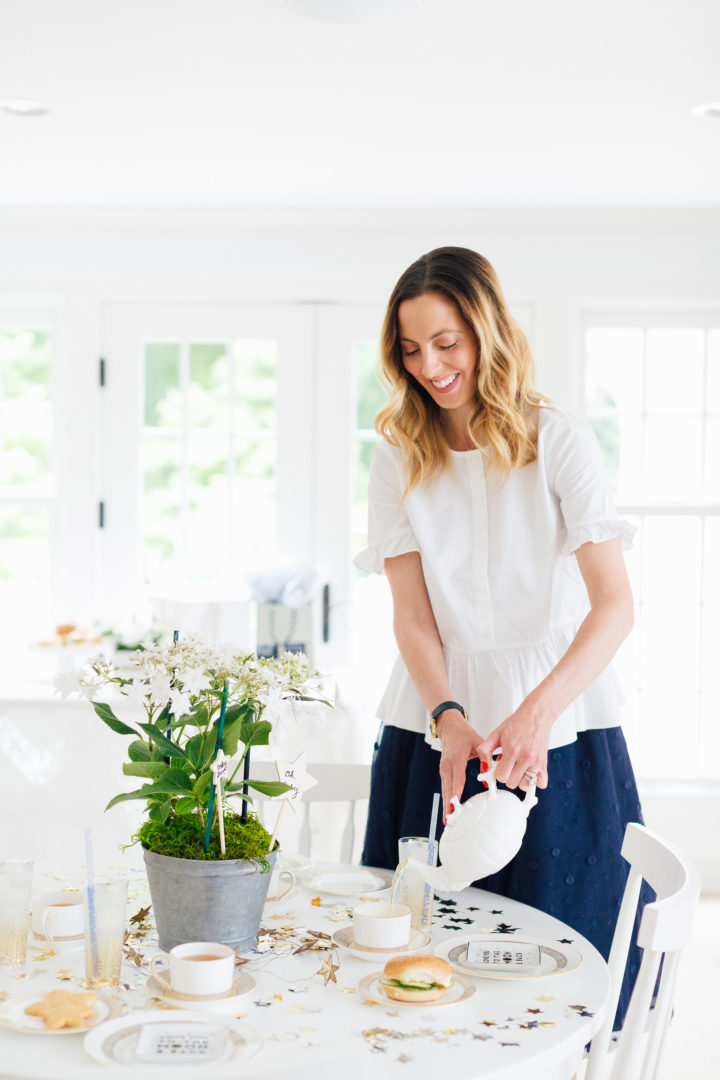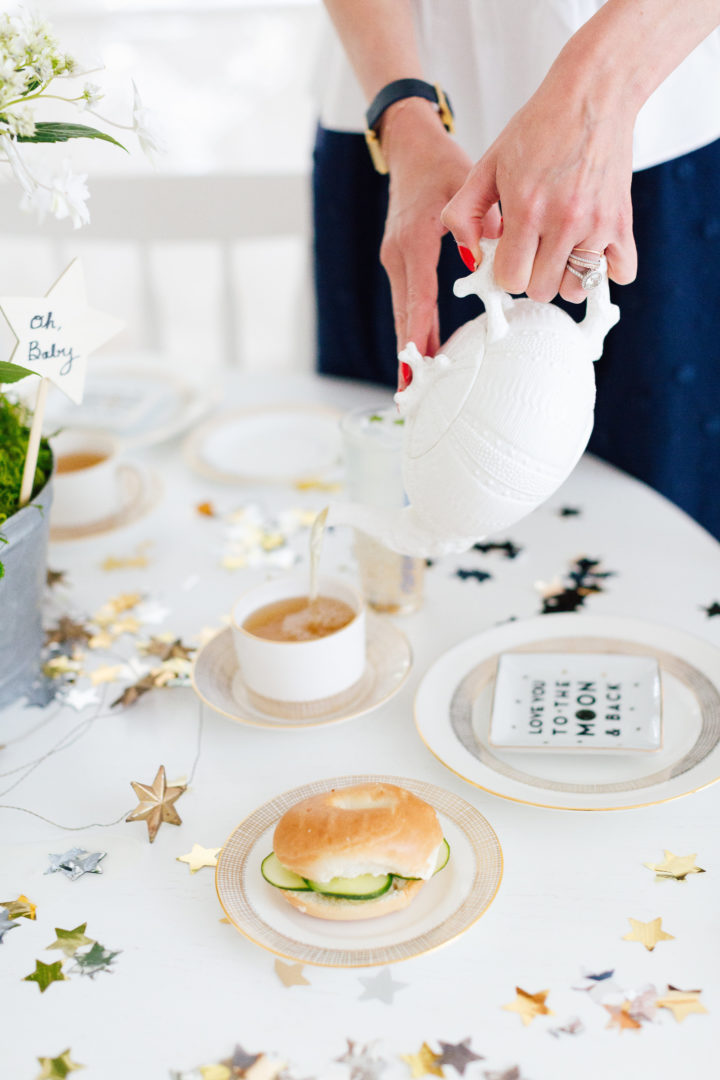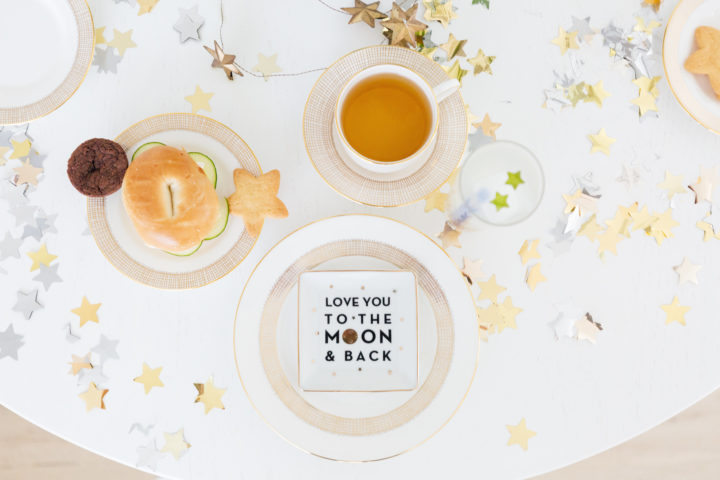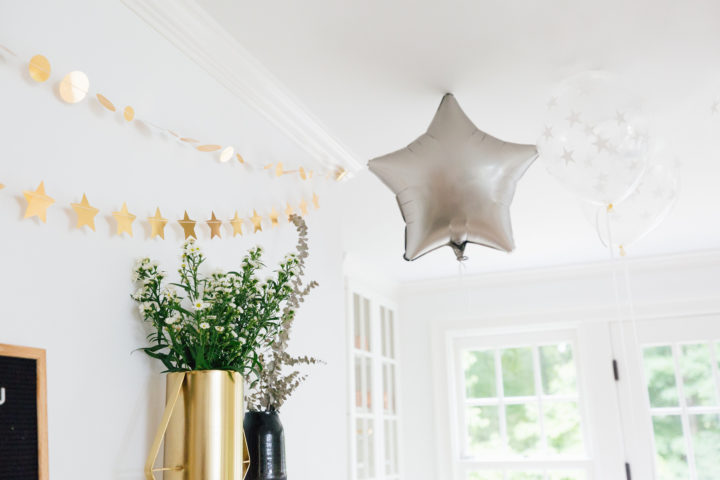 Since I've been noticing a big trend among friends and family recently to NOT find out the baby's gender (especially with second and third children), I decided it would be cool to show some inspiration for a gender-neutral Baby Sprinkle.  And I knew right away that I wanted it to be a celestial-themed tea party! A tea party is such a fun, relaxed, feminine party idea– plus it's filled with yummy food and drinks that are non-alcoholic by nature!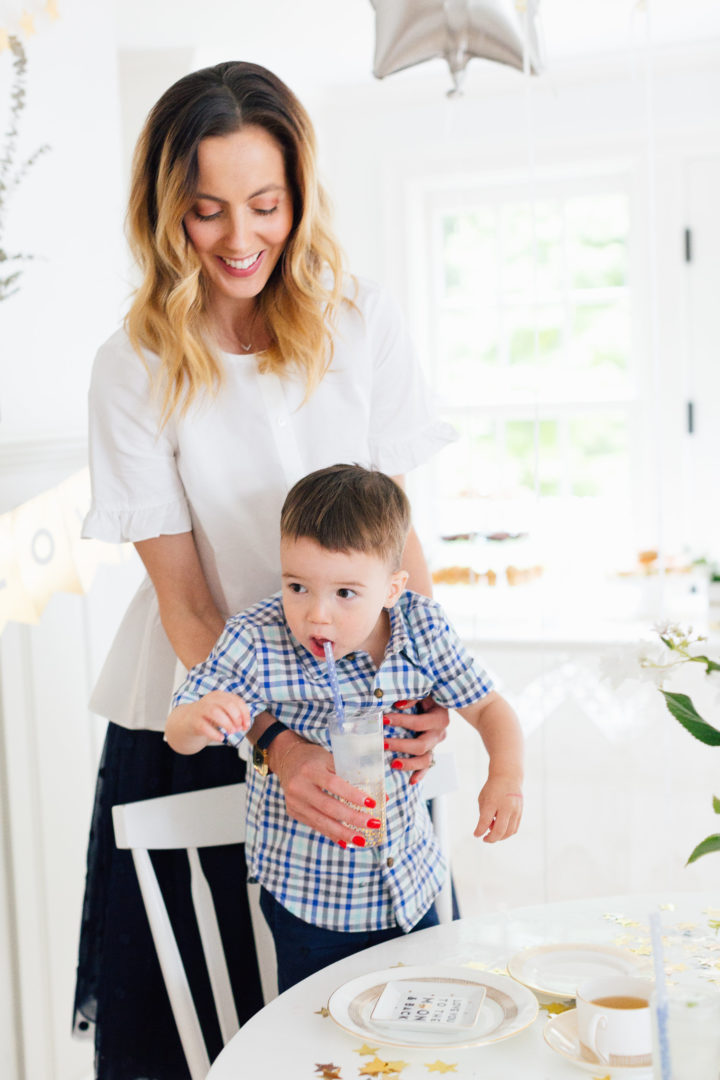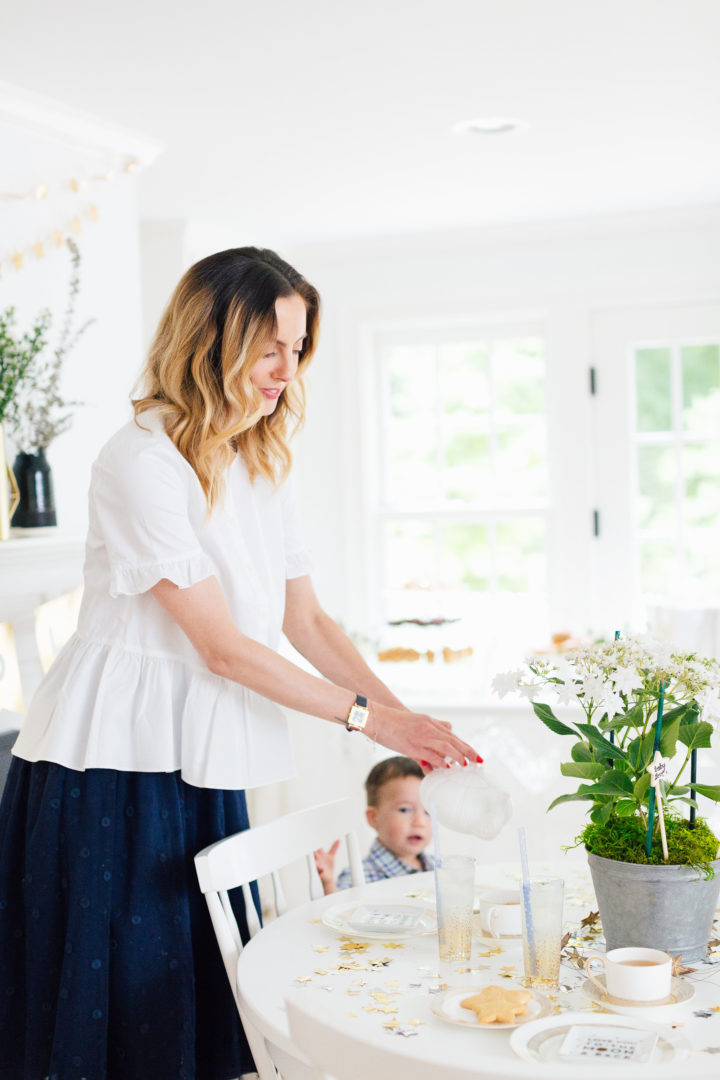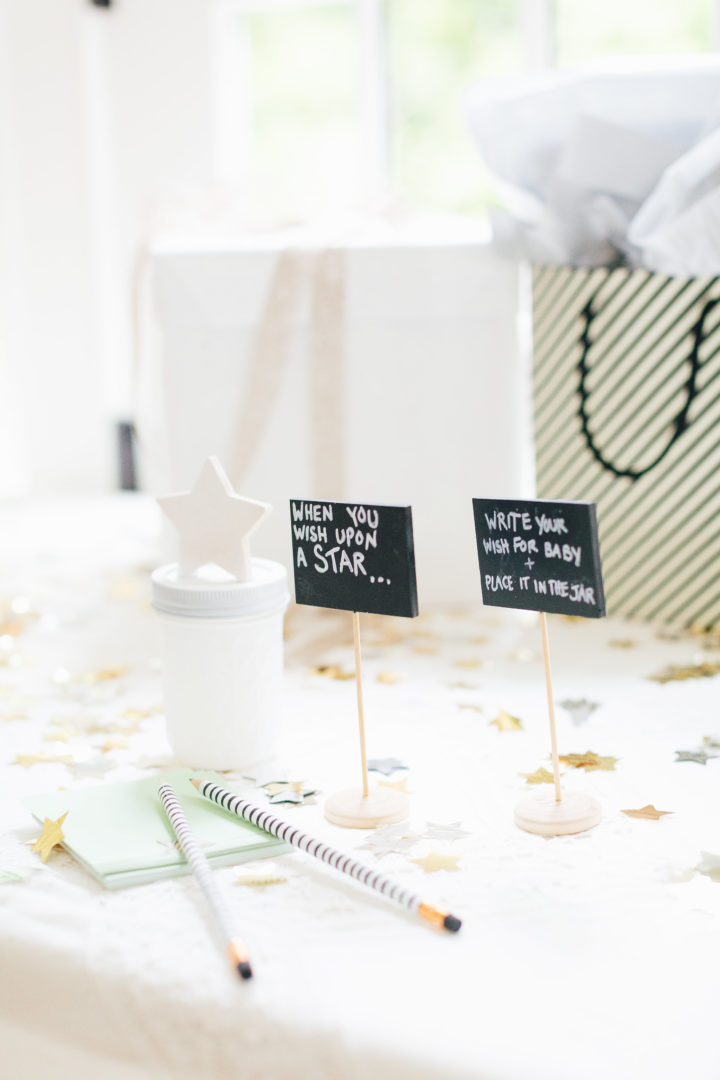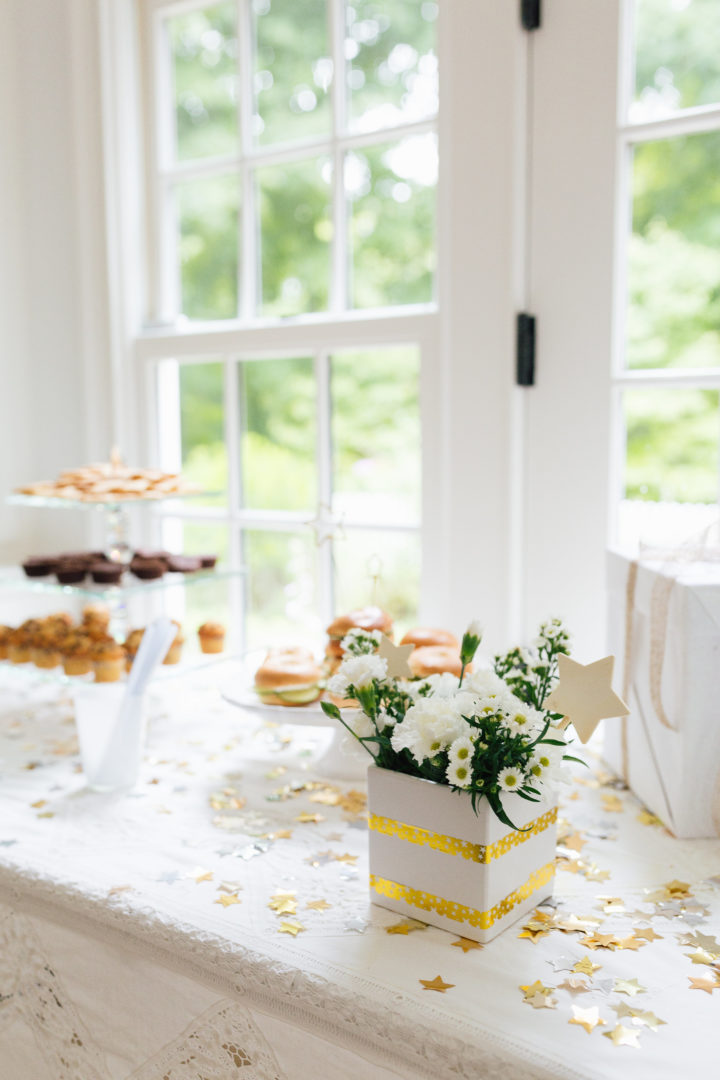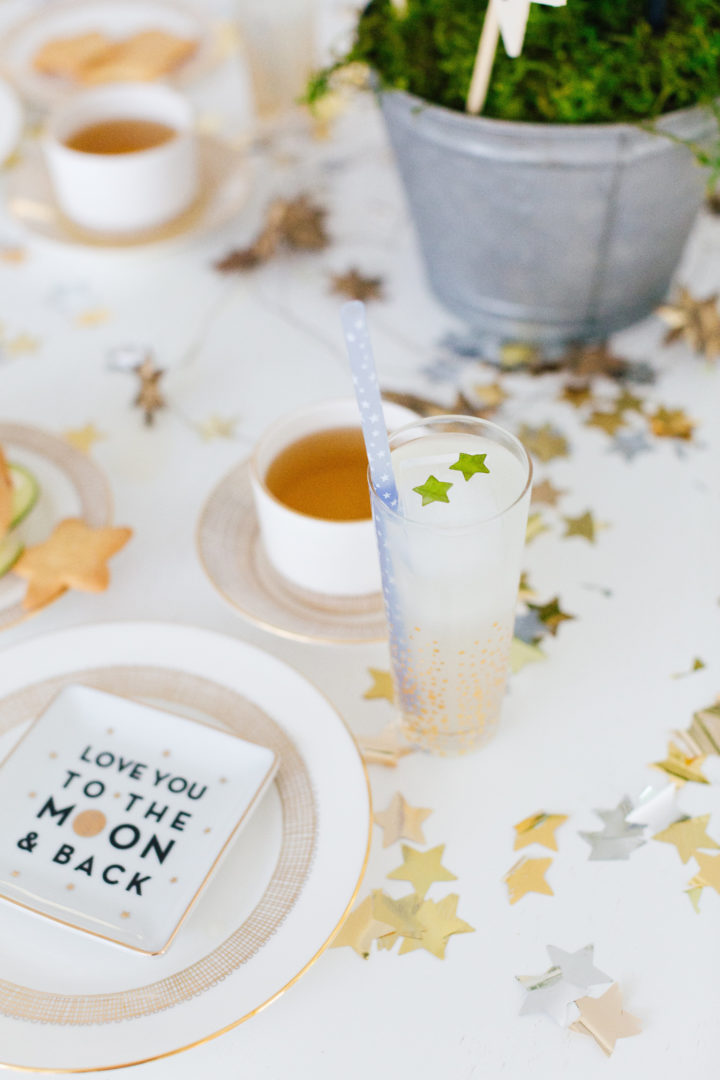 I wanted to go with lots of moon and stars motif, a mostly black and white palette, with accents of metallics.  I love how modern everything turned out, while also being very gender neutral.  For favors I chose sweet ring dishes that I put on each place setting! Another favorite touch was the "Wish For Baby" Jar.  Each guest writes a special message and puts it in a jar for the baby to keep on a shelf in the nursery to bring good luck and beautiful vibes to their life.  I made the jar by glueing wooden stars to a mason jar and then spray painting it white.  So simple!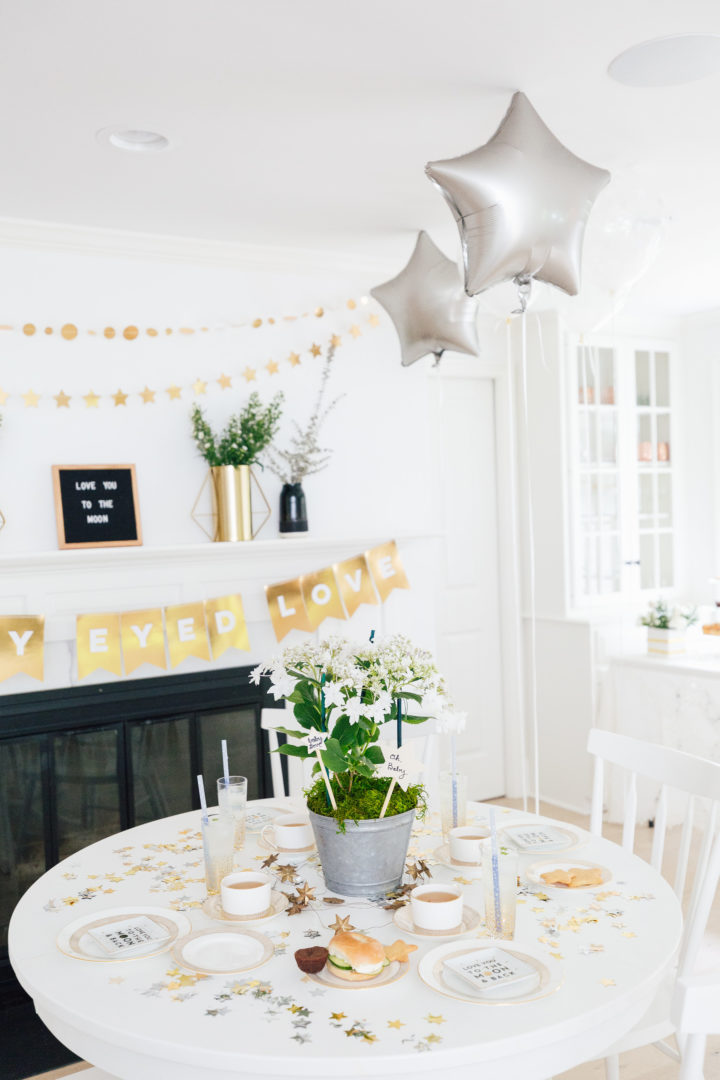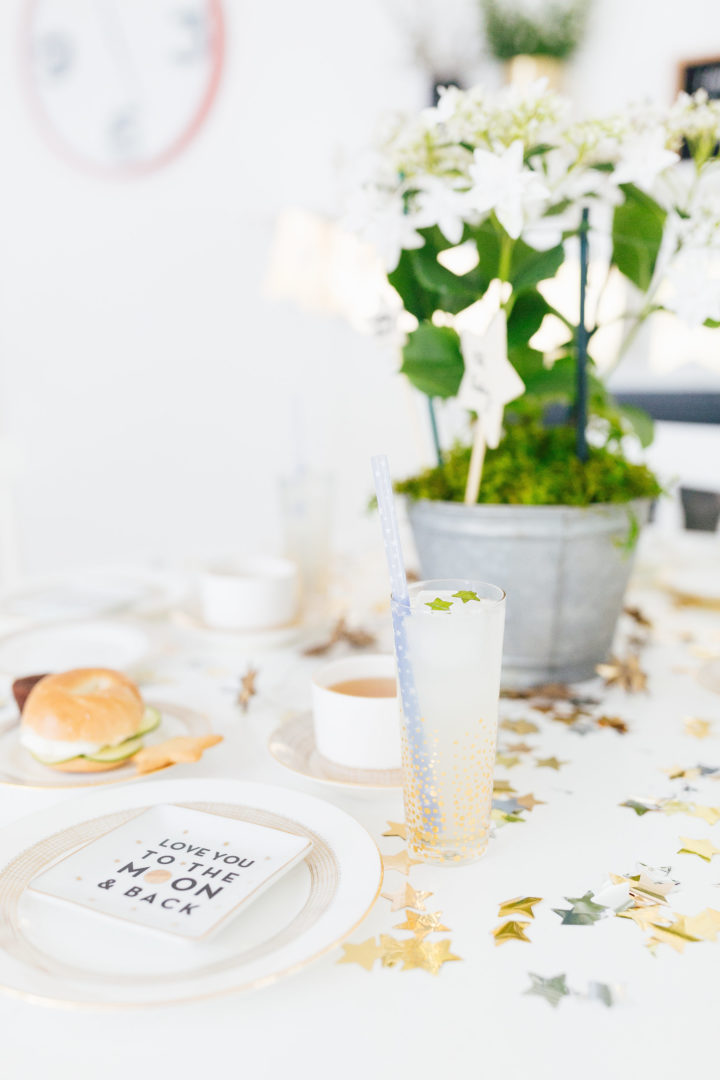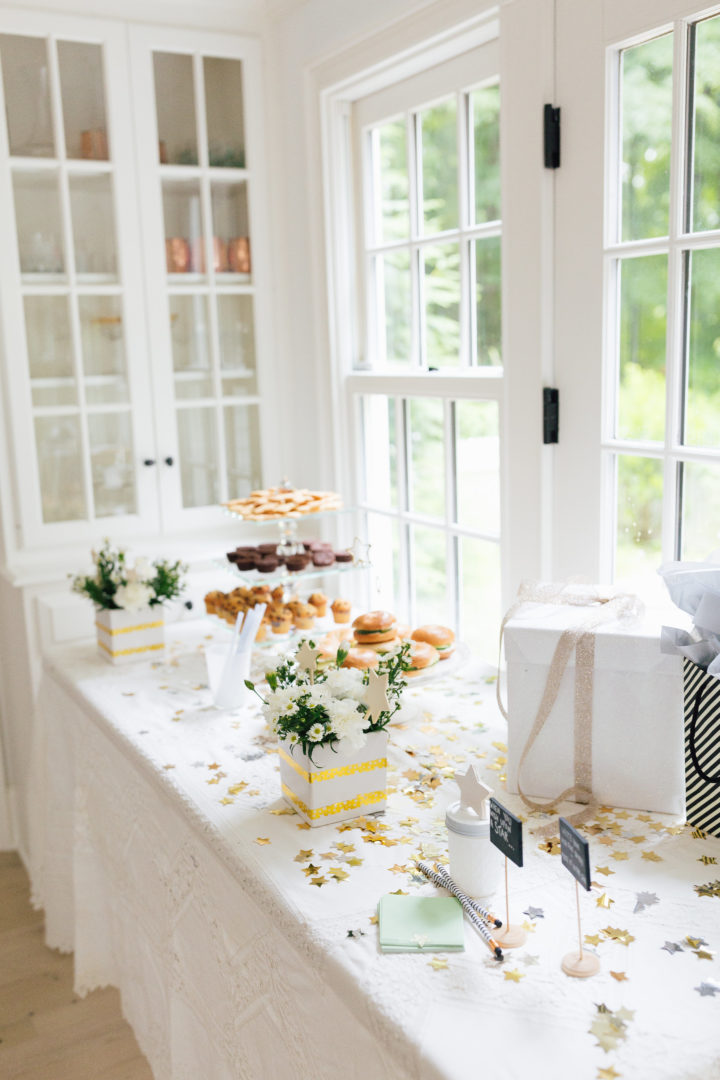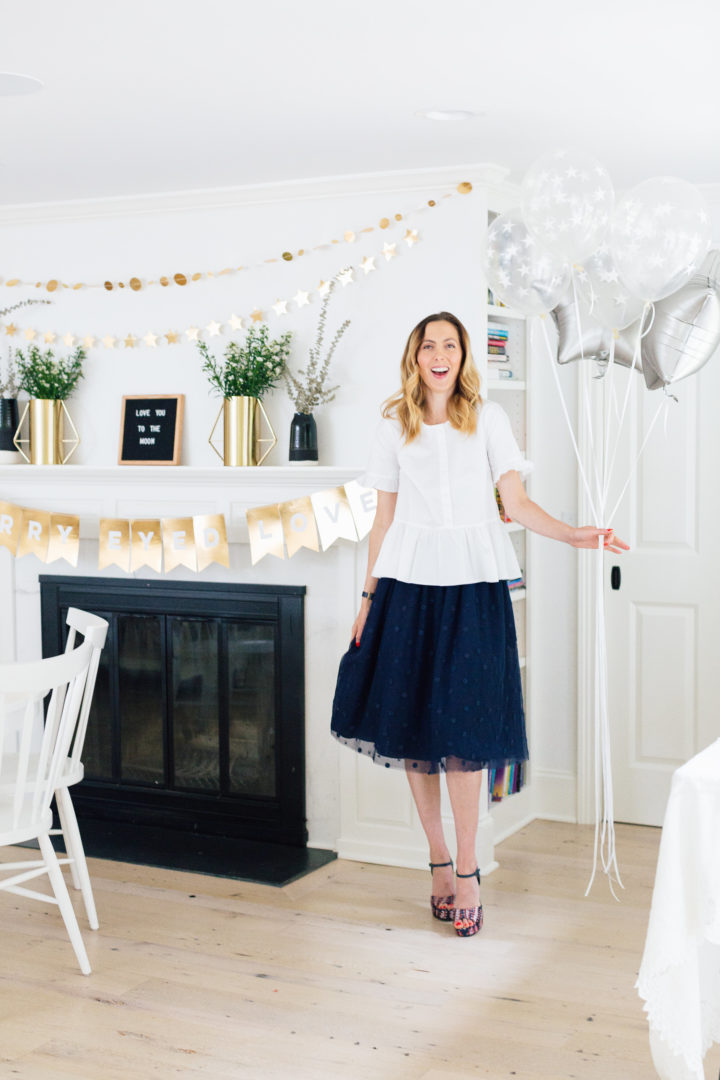 For food and drink, I kept it simple and yummy.  I made star sugar cookies, and mixed them with mini brownie bites and mini muffins.  For some more substantial sustenance, I made mini bagel sandwiches with veggie cream cheese and sliced cucumbers.  The beverages for the party were hands down my fave! I served Harney & Sons "Yellow & Blue" tea which is one of my favorites ever.  A luxurious blend of lavender and chamomile, it is caffeine free, safe for preggos, and fits the theme perfectly!  I also served lemonade with ice cubes containing basil stars! I just used a star hole punch to make the star shapes out of basil leaves, and froze them in to ice cubes.  They added the sweetest touch to the refreshments.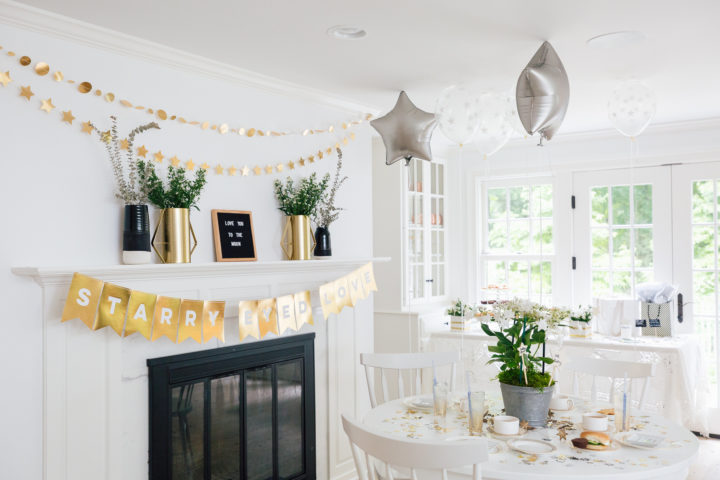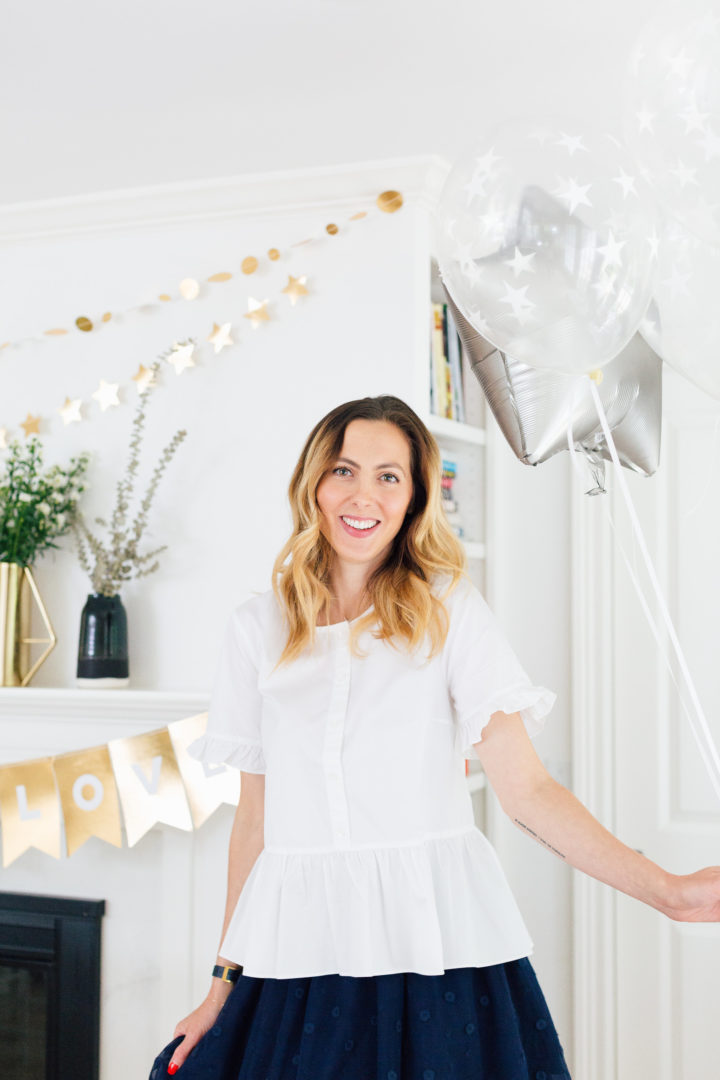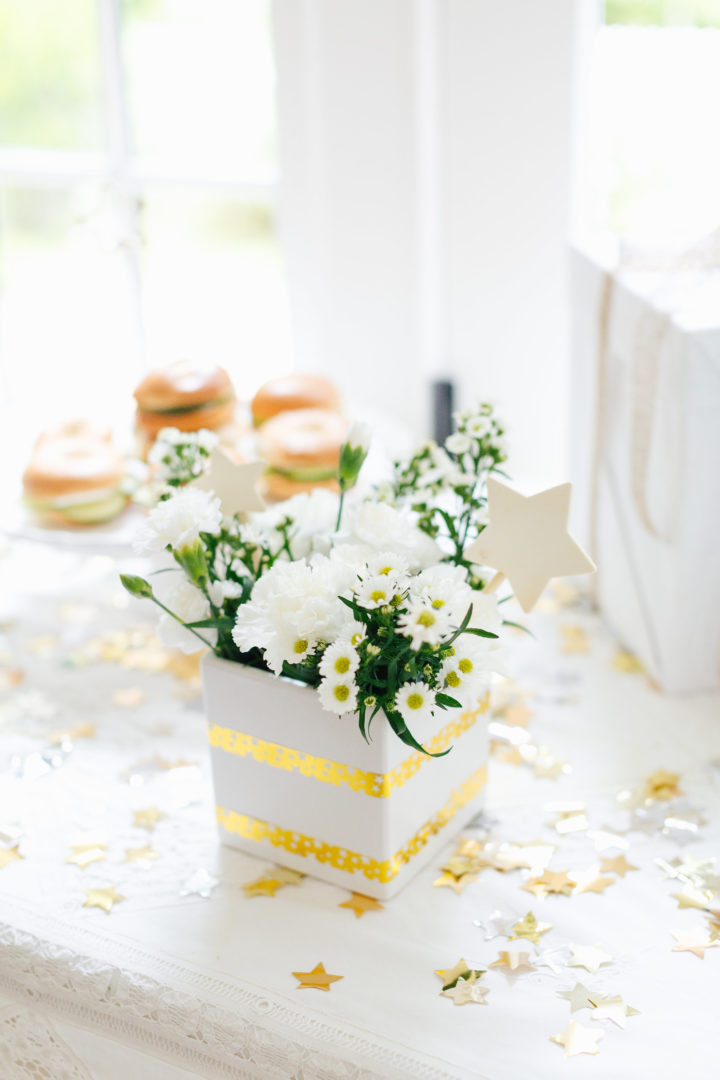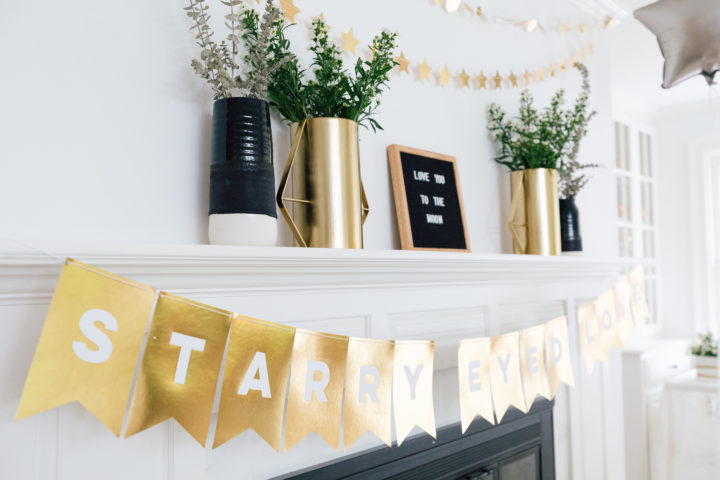 I hope this gender-neutral Baby Sprinkle inspires you as a hostess or Mama To Be! Let me know if you like to see these types of entertaining posts, and if I should do more of them! (Marlowe and Major vote yes, obviously. LOL)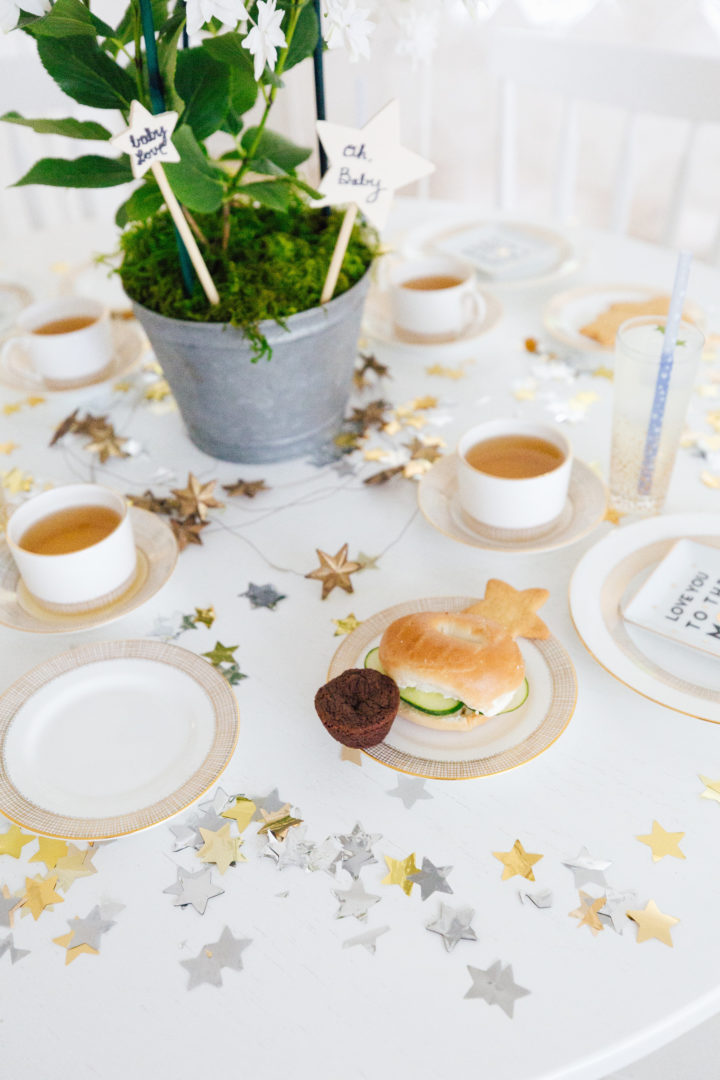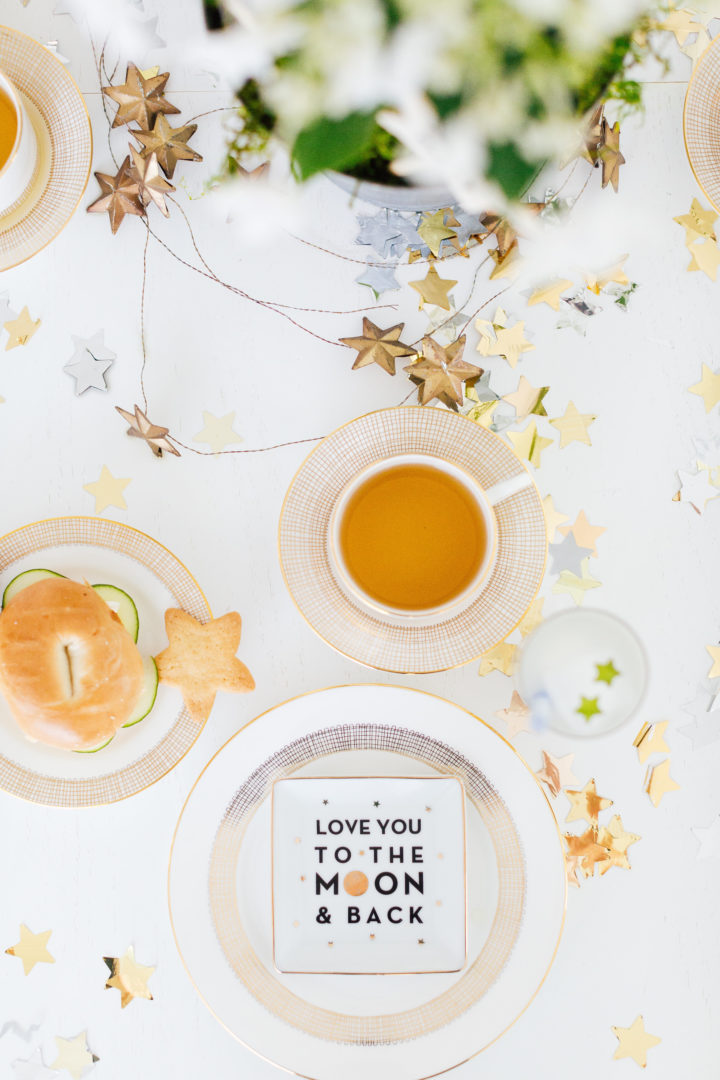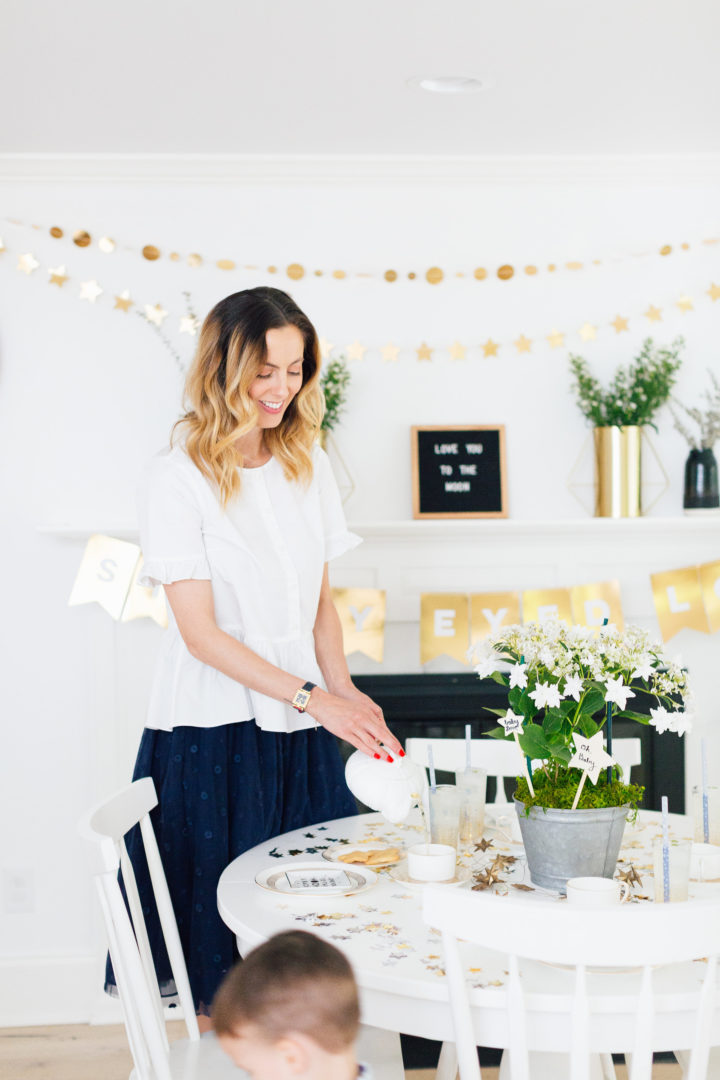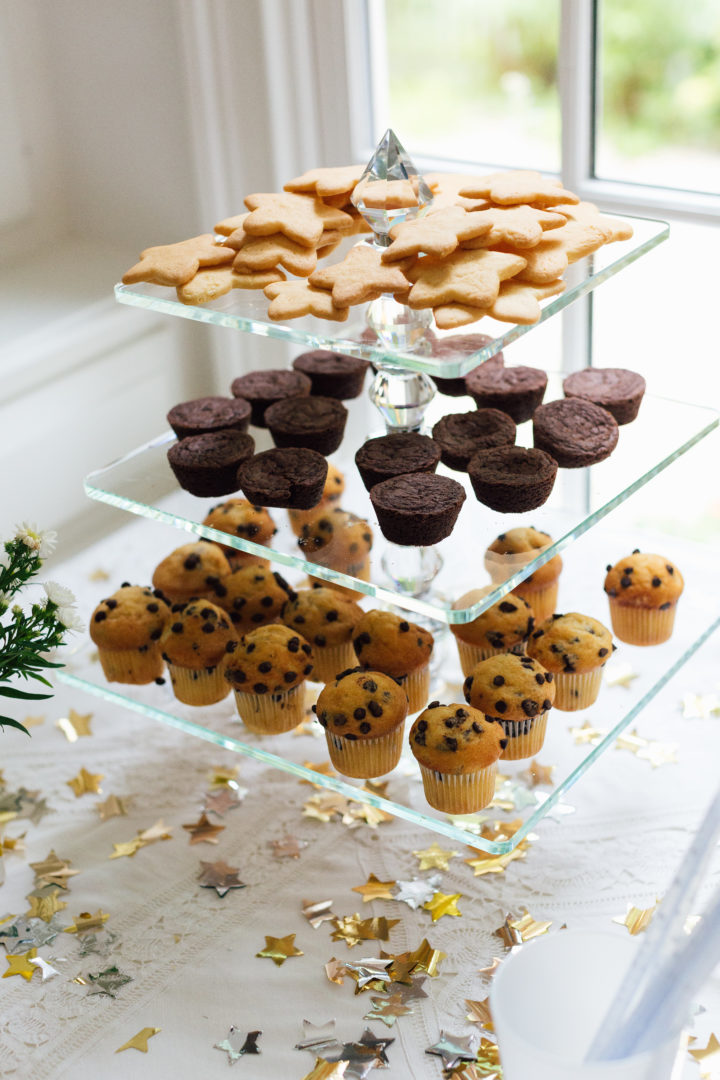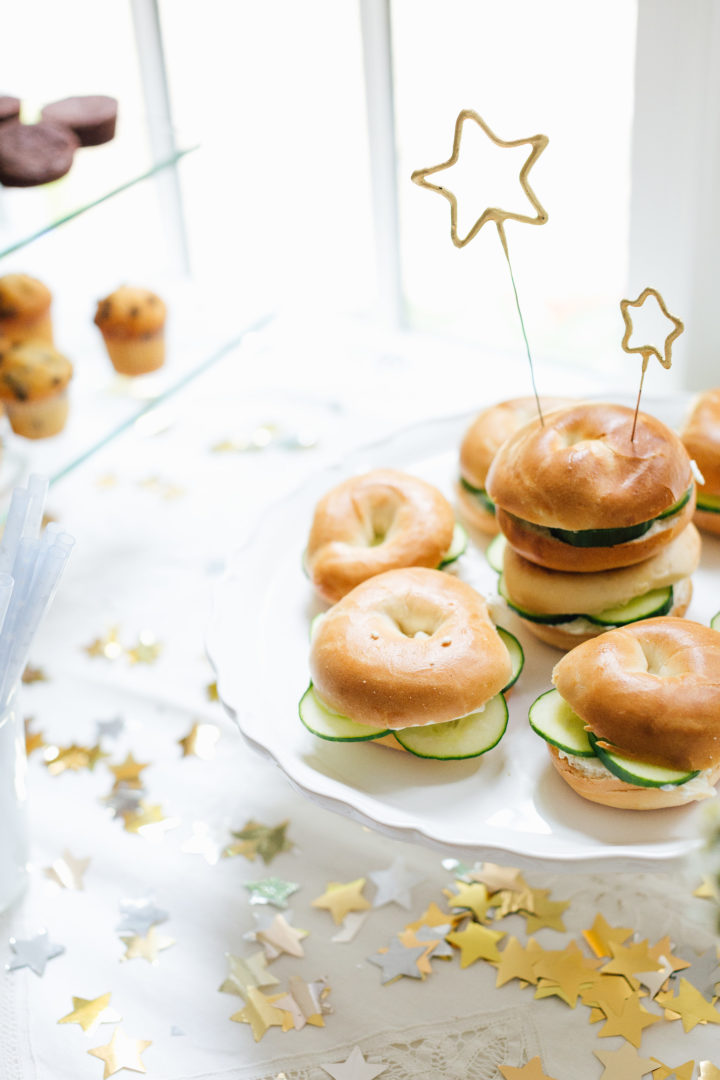 Shop the Post…

Photographs by Julia Dags.