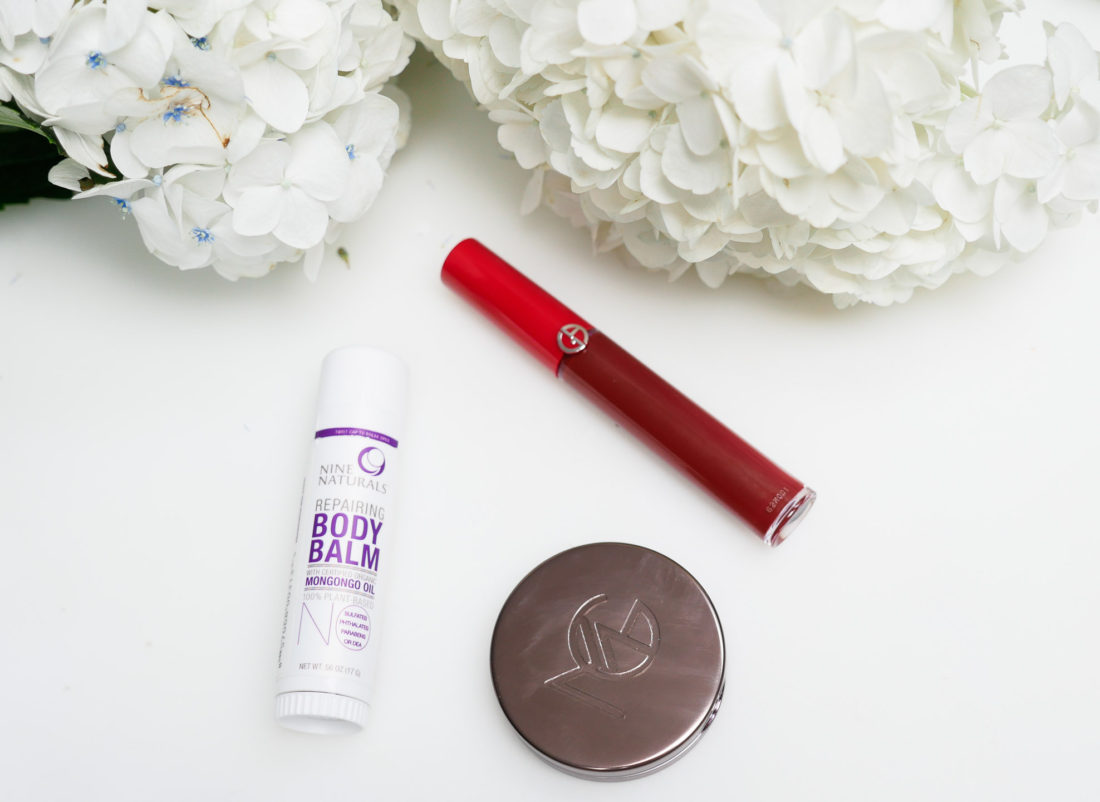 October has arrived! For me, October is all about stocking up on beauty items that will make me feel great in a flash since it's also the birth month of my little boy!  Nothing like being able to put on one or two pieces of makeup and feel instantly refreshed when you have a newborn to contend with.  Sometimes feeling like a real live functioning human being is half the battle.  Today I'm sharing the three items in my makeup bag that I can't live without right now.  I hope you love them as much as I do!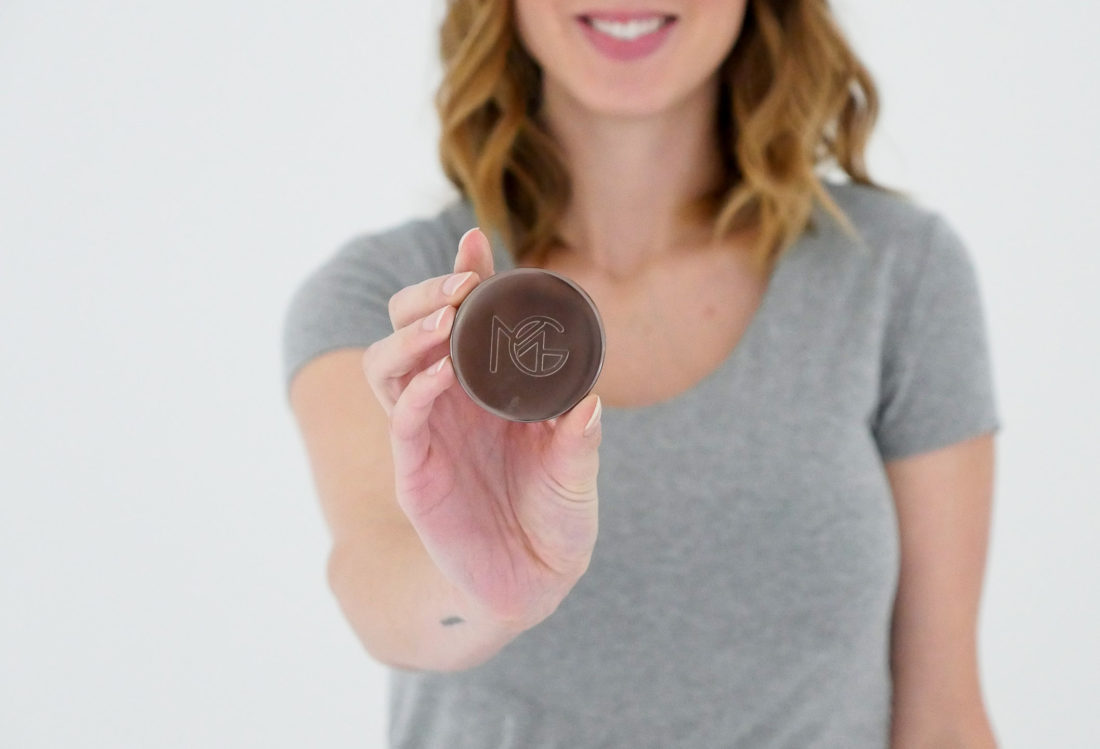 I had been on the hunt for a super natural, barely there blush color for a while now.  One that imparts a subtle glow without looking too pink.  I loooove pink and rosy colored blushes, but I needed another more subtle color for my makeup arsenal.  I adore this shimmery, peachy Makeup Geek blush color.  It goes on evenly and easily, and is talc and paraben free.  I also love the price tag! I sweep this on my cheekbones with a fluffy blush brush for a light and shimmery glow.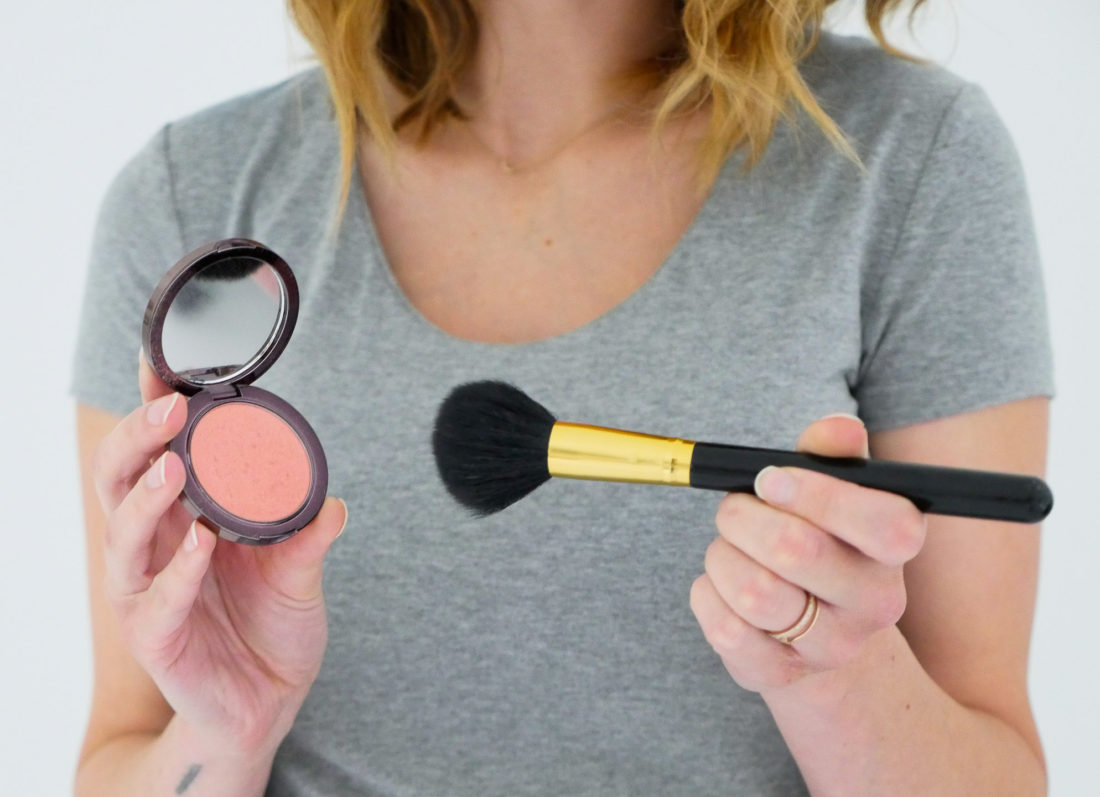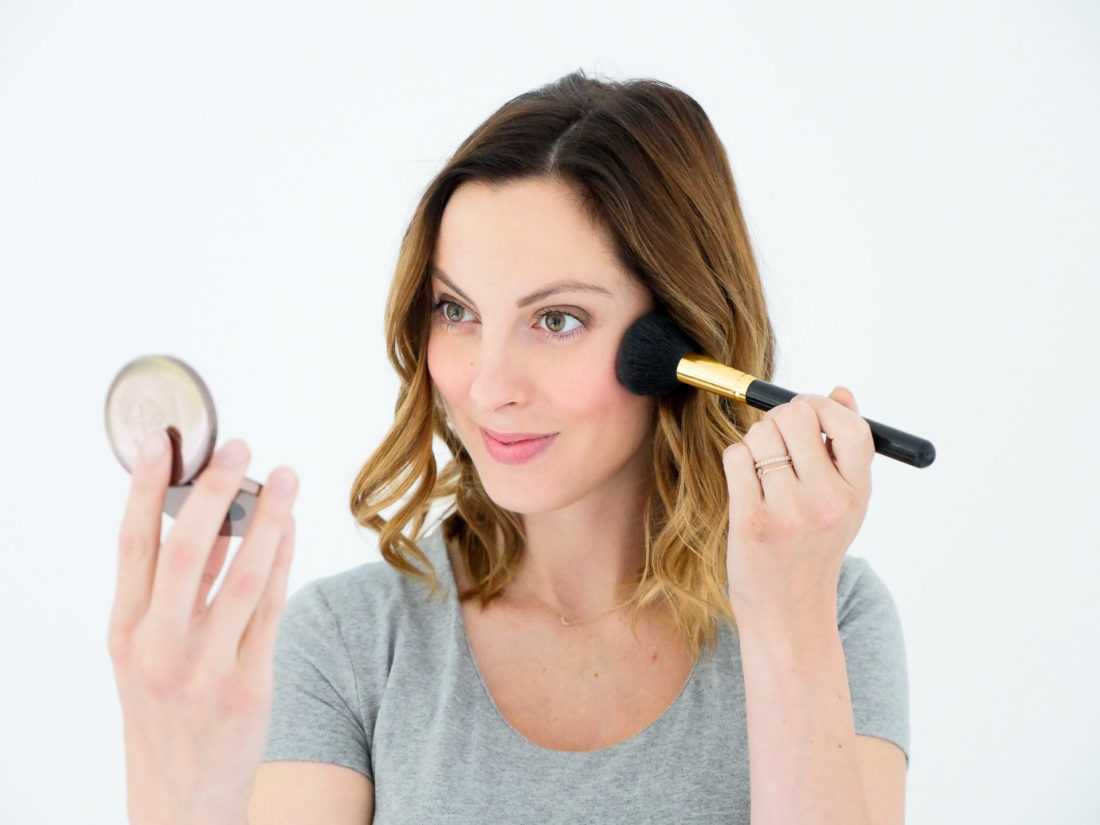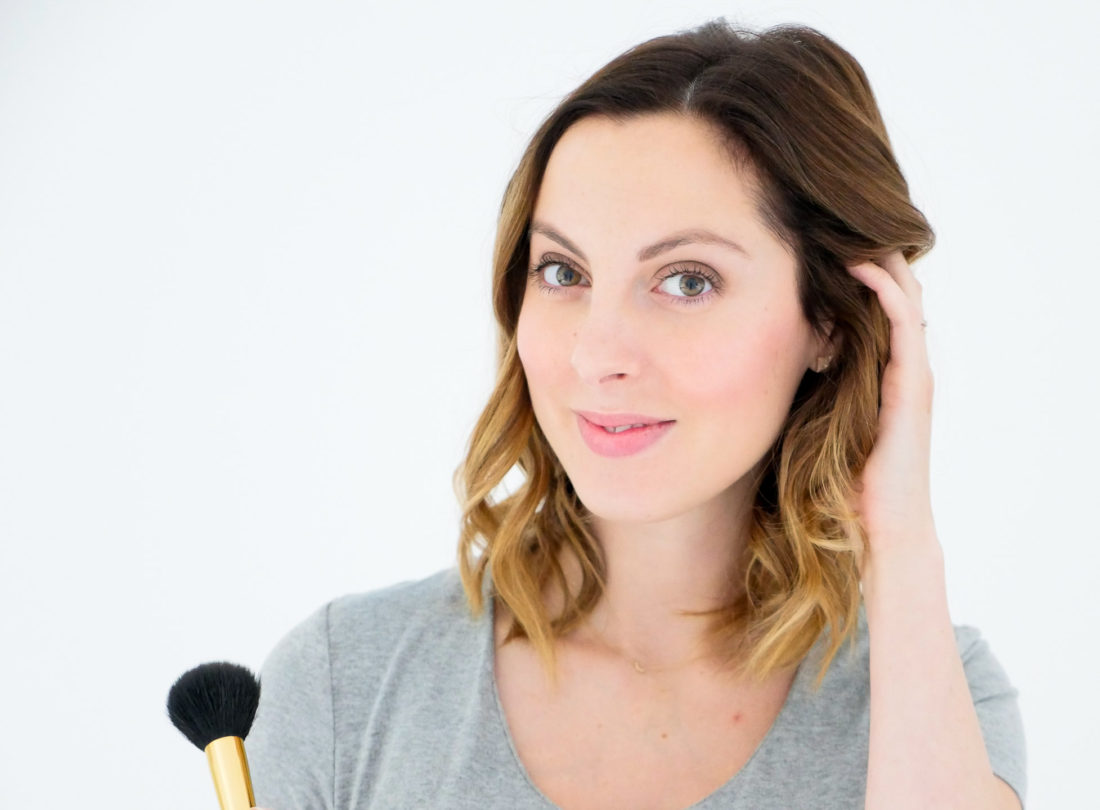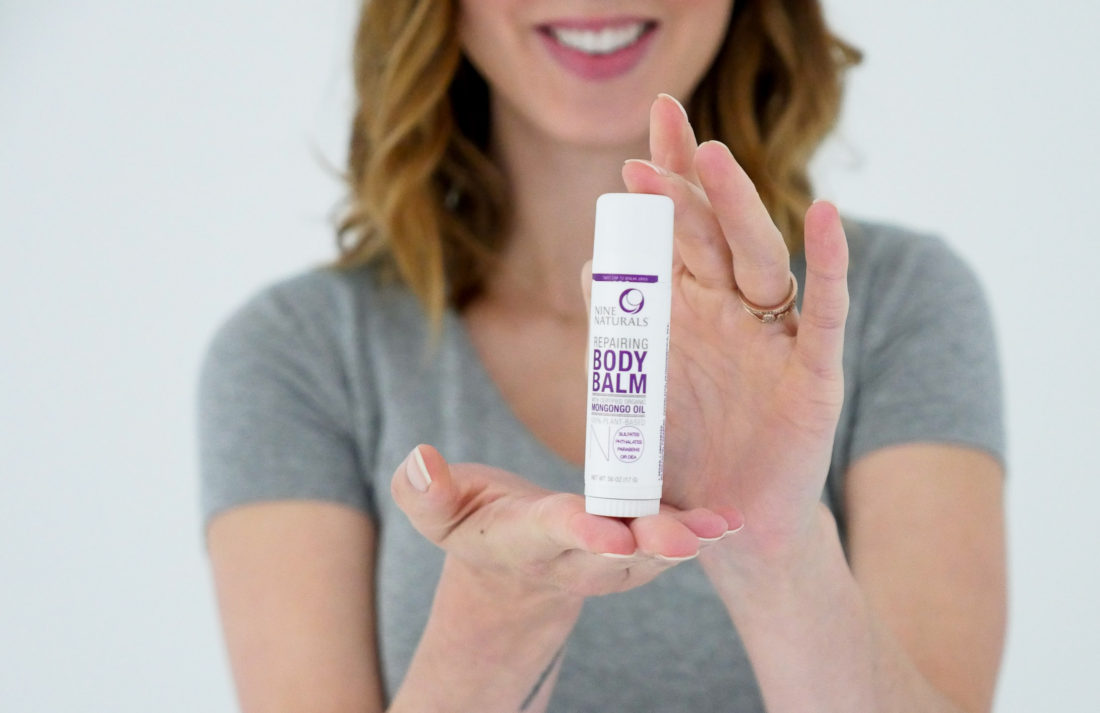 Being at the end of my pregnancy, my skin is definitely stretched to its limits.  Any woman who has battled through their third trimester can related to that itchy feeling that comes with body skin that is stretching to accommodate a growing baby.  This stick by Nine Naturals is amazing because it is totally pregnancy safe (no sulfates, phthalates, parabens, or DEA), 100% plant-based, and super moisturizing.  The stick aspect is genius because I can store one in my purse to have on hand whenever I need it.  I even use it for my lips and hands!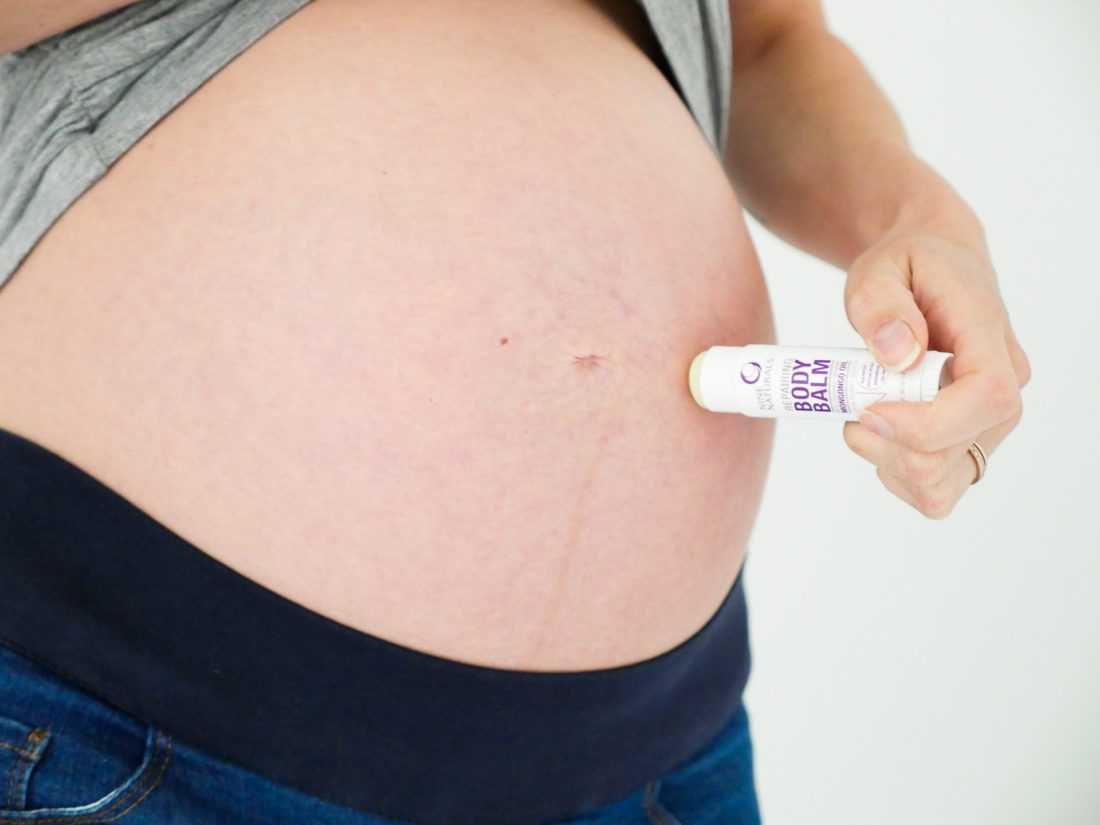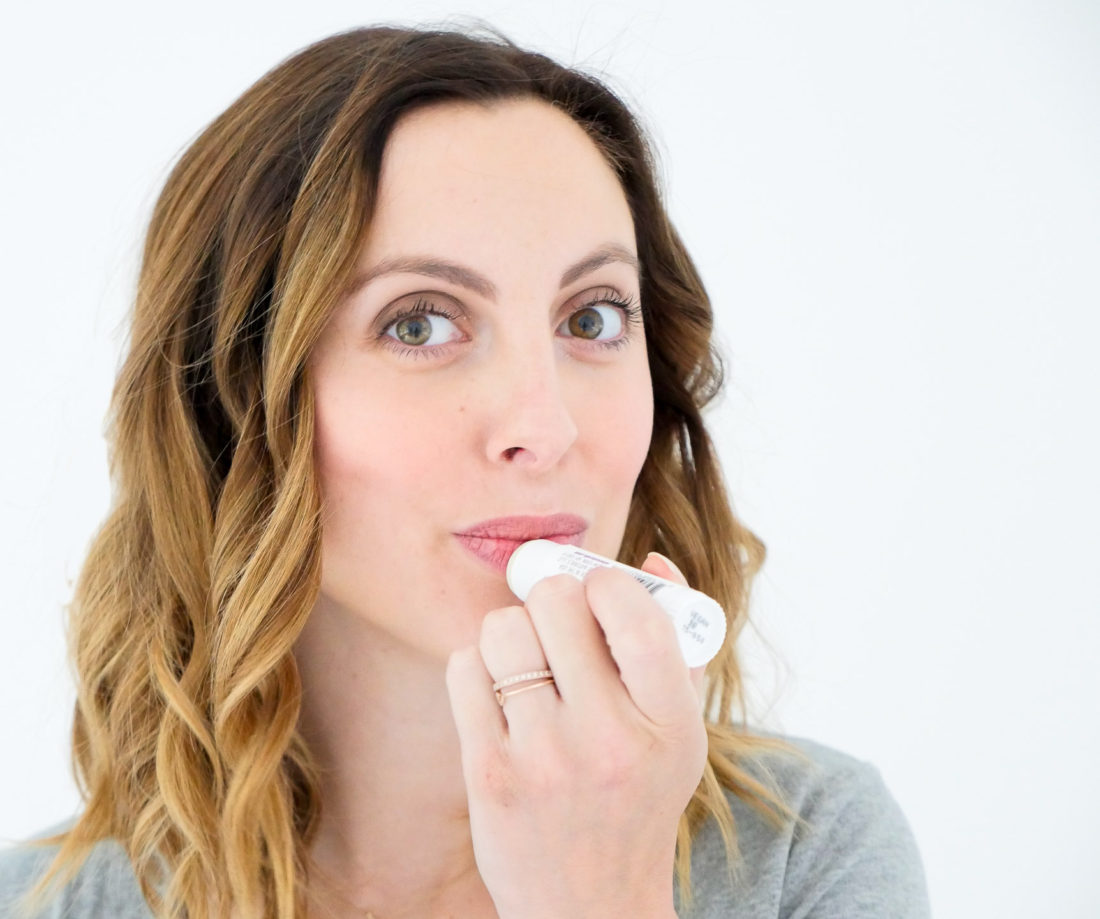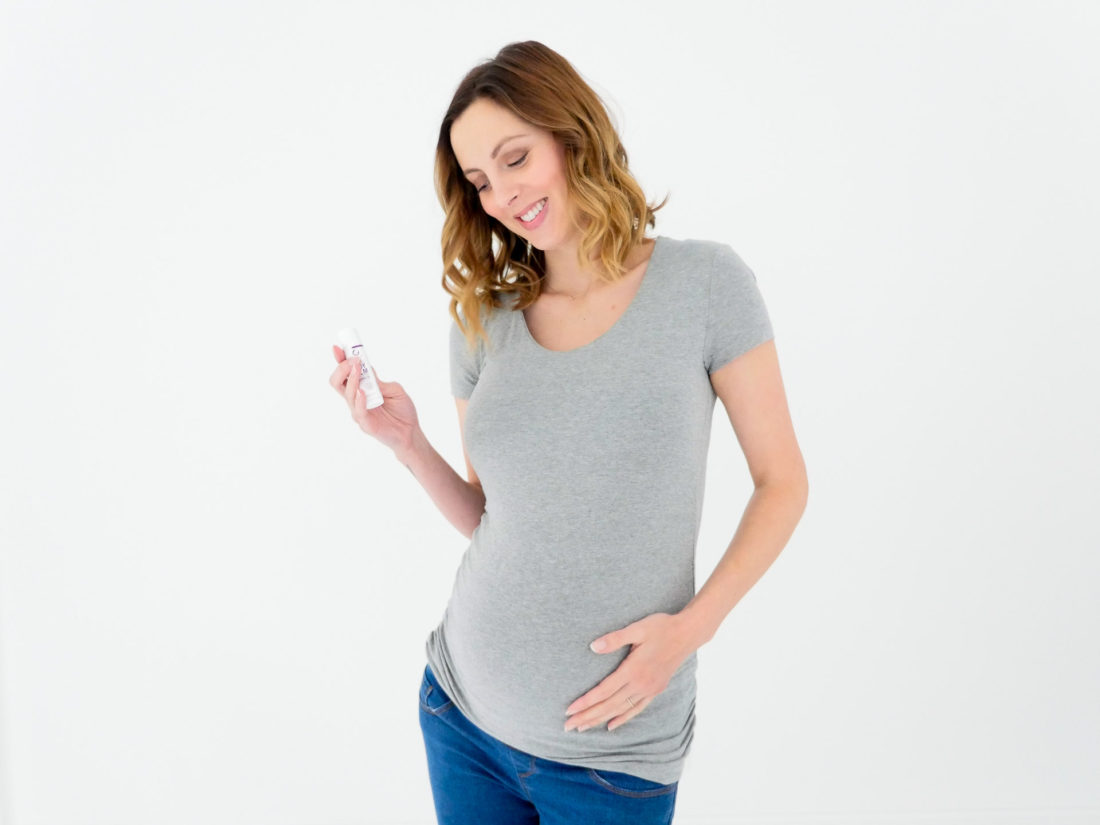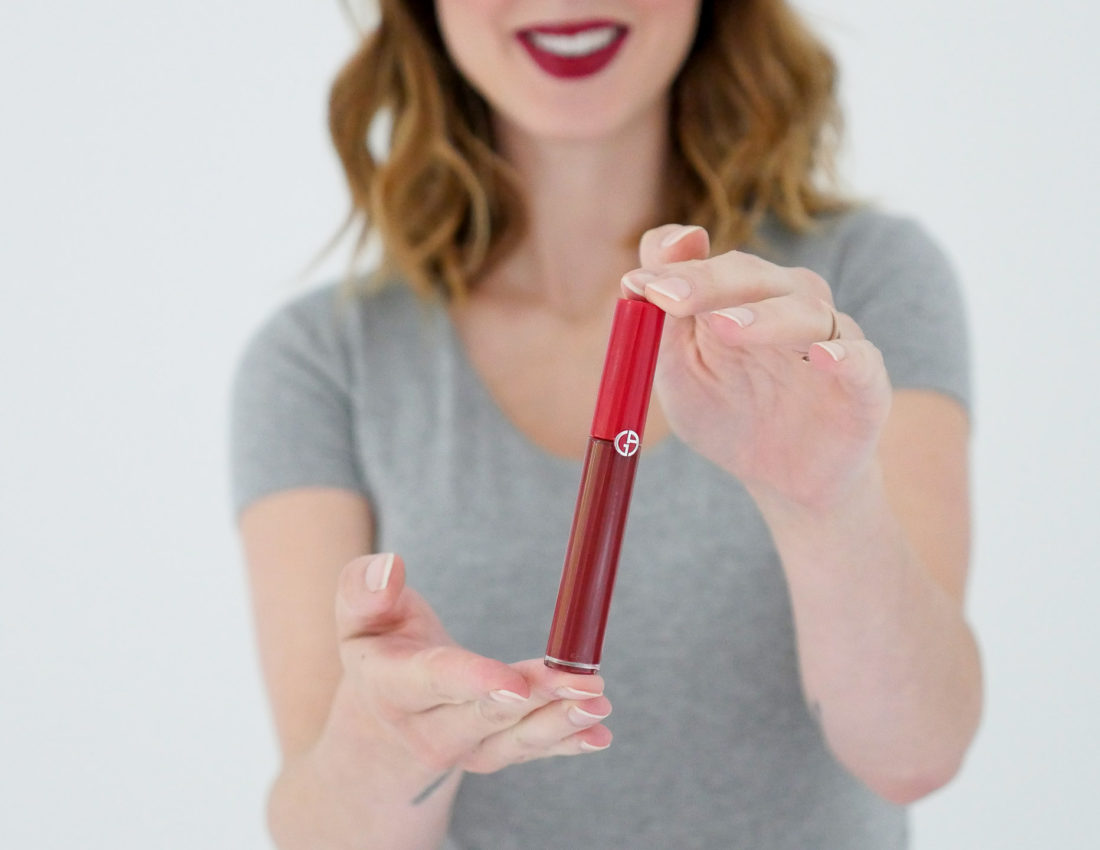 Anyone who knows me knows how much I love a great red lipstick!!! The Giorgio Armani Lip Maestro in #401 is my regular go-to,  but for Fall I've been craving a deeper and richer tone.  This one is just the ticket! The Lip Maestro texture is super creamy but has great staying power, and the color is perfect for a little Autumn update.  Can't wait to swipe this one on all the time once baby boy gets here to feel a little bit pulled together amidst the chaos!