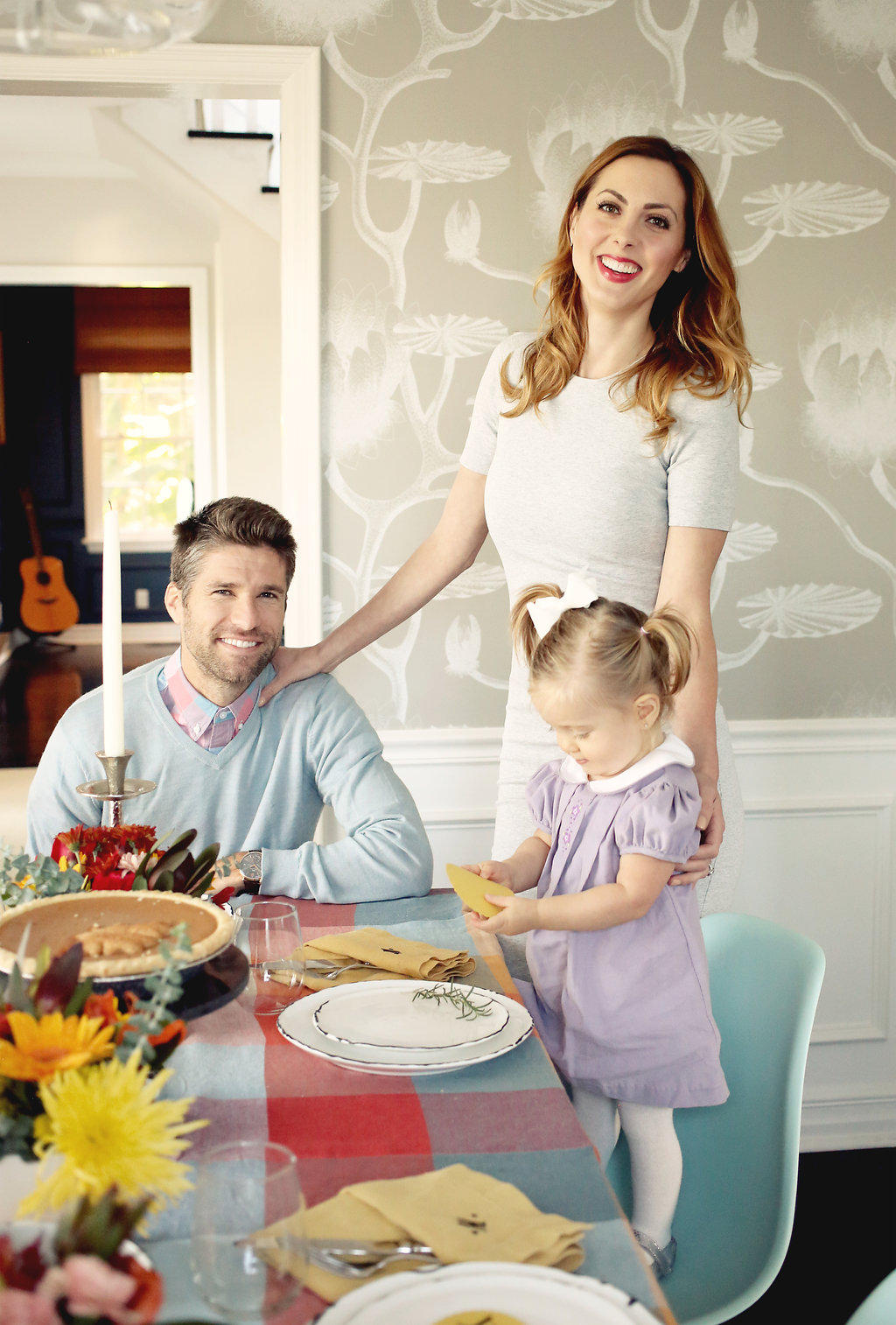 Thanksgiving is just a few days away and I couldn't be more excited.  Thanksgiving has always been one of my favorite Holidays– I love the focus on gratitude and giving, without the pressure of gifting that Christmas brings.  And the FOOD!  I could (and do) eat it all year round.  Stuffing and cranberry sauce are responsible for 60% of my baby weight.  This year, Kyle and I are hosting Thanksgiving dinner at my house for my family.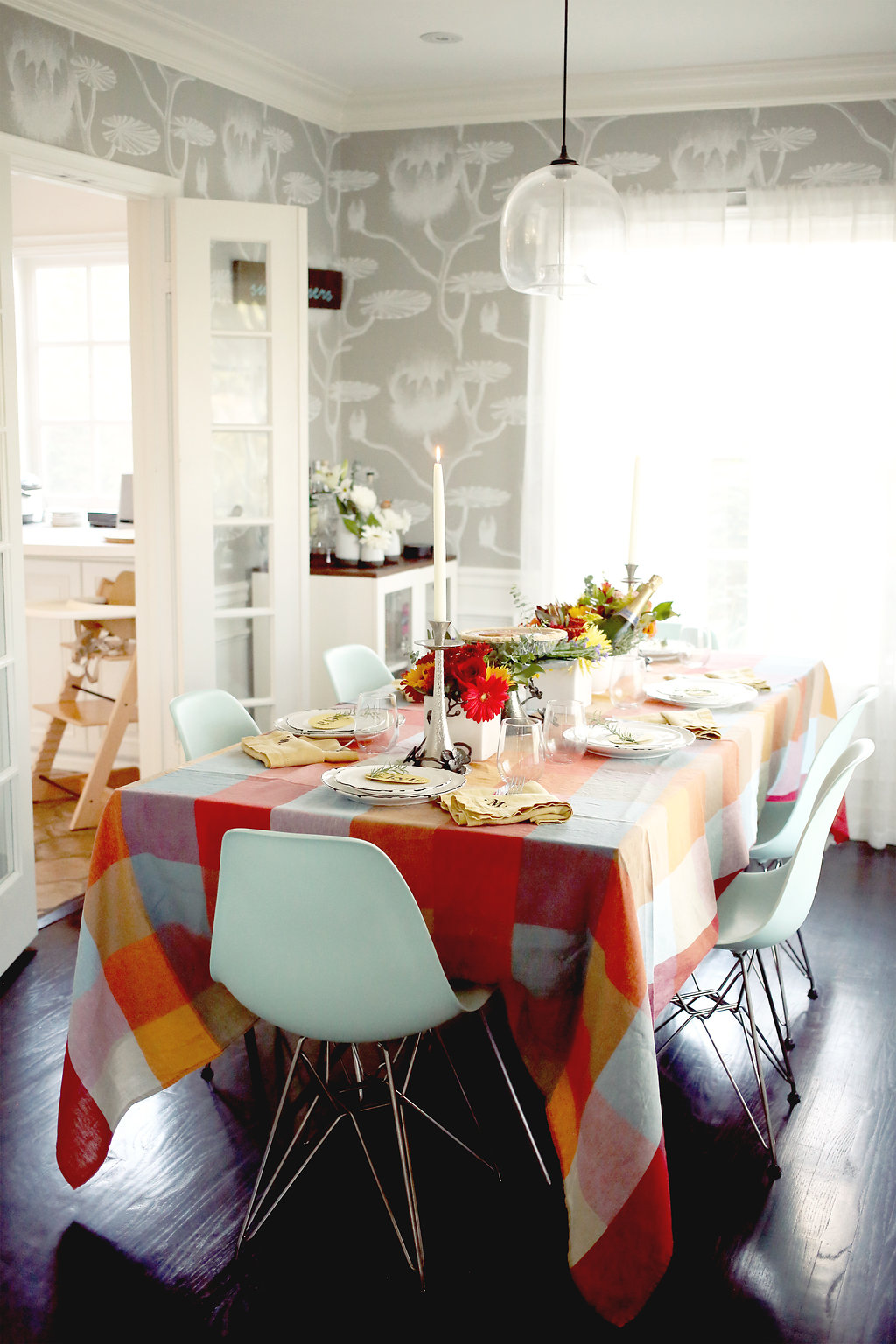 Last year, I had a horrendous case of Mastitis on Thanksgiving, so I was laid up in bed with a fever and was so weak that I couldn't even hold Marlowe.  Kyle drove all the way to Venice Beach from the Valley to pick up thanksgiving dinner for me so that I wouldn't miss out on my favorite meal of the year.  Needless to say, I'm glad to be in a much different situation this Holiday! We've never hosted Thanksgiving at our house before, so I was especially excited to design a Thanksgiving tablescape that was as comfy and cozy as it was modern and chic.  I love bringing Holiday flair in a fresh way! I went with a vintage plaid tablecloth, and offset it with super modern Michael Aram candlesticks, Robert Siegel Studio plates and serving bowls, and monogrammed linen napkins.  We grow Rosemary in our garden, so I loved figuring out a way to incorporate it in to our decor!
This year, we are making a Roast Turkey, Creamy garlic mashed potatoes, Gravy, Sausage & Thyme Stuffing, Cranberry sauce, Biscuits, Roasted Brussel Sprouts, A cheese plate, and Pumpkin and Apple pies!
And of course we will be drinking excellent wine as well, aka Mom Juice.  Make sure you follow me on Snapchat to watch the day's festivities on Thursday! (Snapchat: @HappilyEva) I truly can't wait– it's always my favorite meal of the year.
I enjoy dressing in coordinating outfits for Thanksgiving, especially since we always take so many pictures.  This year, Marlowe's outfit really put me over the edge– I LOVE this traditional and adorable dress by Pixie Lily!  It's such a fabulously classic kids line, and I'm so excited to tell you that they are giving Happily Eva After readers a special discount code! Use code EVA15 at checkout for 15% off your order!