The following content may contain affiliate links. When you click and shop the links, we receive a commission.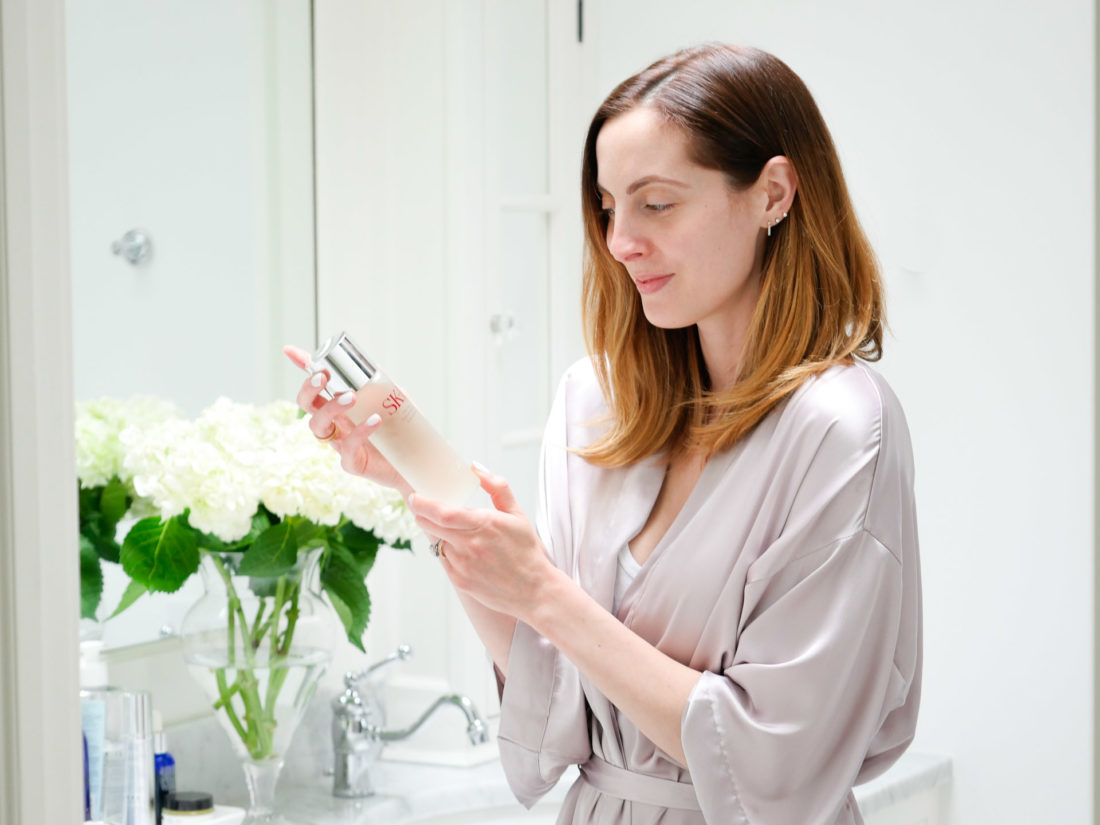 This content was sponsored by SK-II but all thoughts and opinions are my own
At the beginning of the year, I promised myself that after two babies in three years, I would do my best to make 2017 the year that I started doing more for myself in every way.  I realized that part of me feeling great emotionally and mentally is about making sure that I feel good in my own skin and celebrate the little things that are important to me.  One of these things is my skin! I didn't always have clear skin, in fact it took me many years to achieve, with lots of diet changes and trial and error.  In recent years, my skin has finally been more or less clear, but with some battle wounds from my not-so-great-skin days.  I had lots of unevenness, some patchiness, and have been wanting to get some kind of glow back in my face.  I guess long nights with two kiddos will do that to you– ha!
In the summer months, I wear next to no makeup almost every single day.  We are an active family, and we love being outside, swimming in the sea, and exploring while the amazing weather lasts.  I wanted to feel great in my skin without having to hide it or perfect it superficially with makeup– I wanted to finally have that "perfect" skin that I had been craving pretty much my whole life.  But how? Today I'm SO EXCITED to share with you guys the results of my #OneBottleAwayFrom journey with SK-II!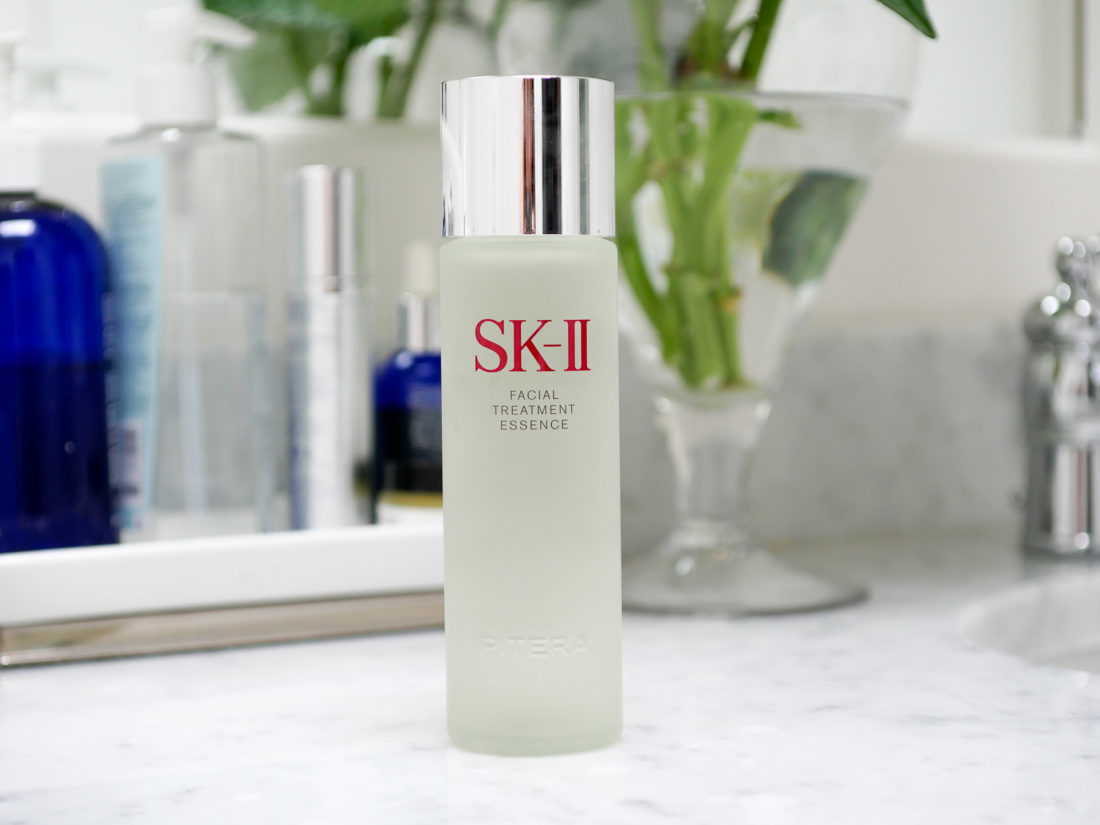 SK-II is a brand that I have heard a lot about for many, many years.  They're pretty much the gold standard in luxury skincare, and have a huge following and an abundance of cult products.  I'm sure you've heard of their sheet masks, which are above and beyond in terms of skin pampering and perfecting. My own skincare transformation story comes with just ONE of their products, the ultra incredible SK-II Facial Treatment Essence.  This essence is SK-II's signature product, and is often referred to as "Miracle water" (I have to say I agree with this term wholeheartedly).  It is formulated with 90% pure Pitera™, which is an ingredient exclusive to SK-II products. Pitera™ is an ingredient derived from a unique yeast strain in the sake fermentation process, and was discovered over 37 years ago in Japan (remaining pretty much unchanged until today).  Sometimes there are beauty secrets that you just don't need to touch because they're that good, and Pitera™ is one of them. Pitera™ promotes skin's natural rejuvenation process, and balances the moisture barrier for overall hydration and youthful appearance.  With Pitera™ as its powerhouse, the SK-II Facial Treatment Essence delivers texture refinement, firmness, wrinkle resistance, even skin tone, and radiance enhancement.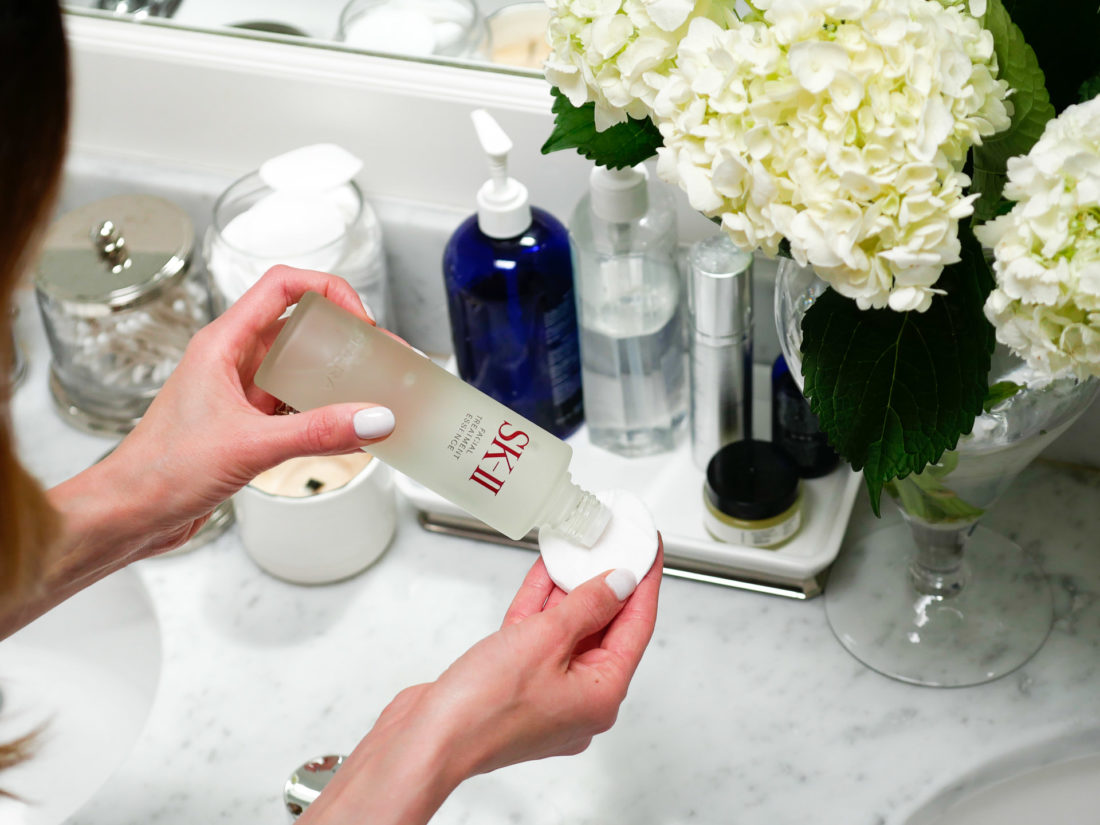 I had never tried the Facial Treatment Essence, but it was essentially promising everything I have wanted my skin to be in the past few years.  I decided to embark on a journey with SK-II and the Facial Treatment Essence, to see how I'm #OneBottleAwayFrom perfect skin with this miracle water and how it would change my skin in a concentrated period of time. Every single day, I used the Facial Treatment Essence morning and night.  After cleansing, you soak a cotton pad with the essence and press gently evenly across  your entire face and neck with the liquid.  Then, you may follow with any serums and moisturizers that you care to use.  I didn't introduce any other new products in to my routine during this journey.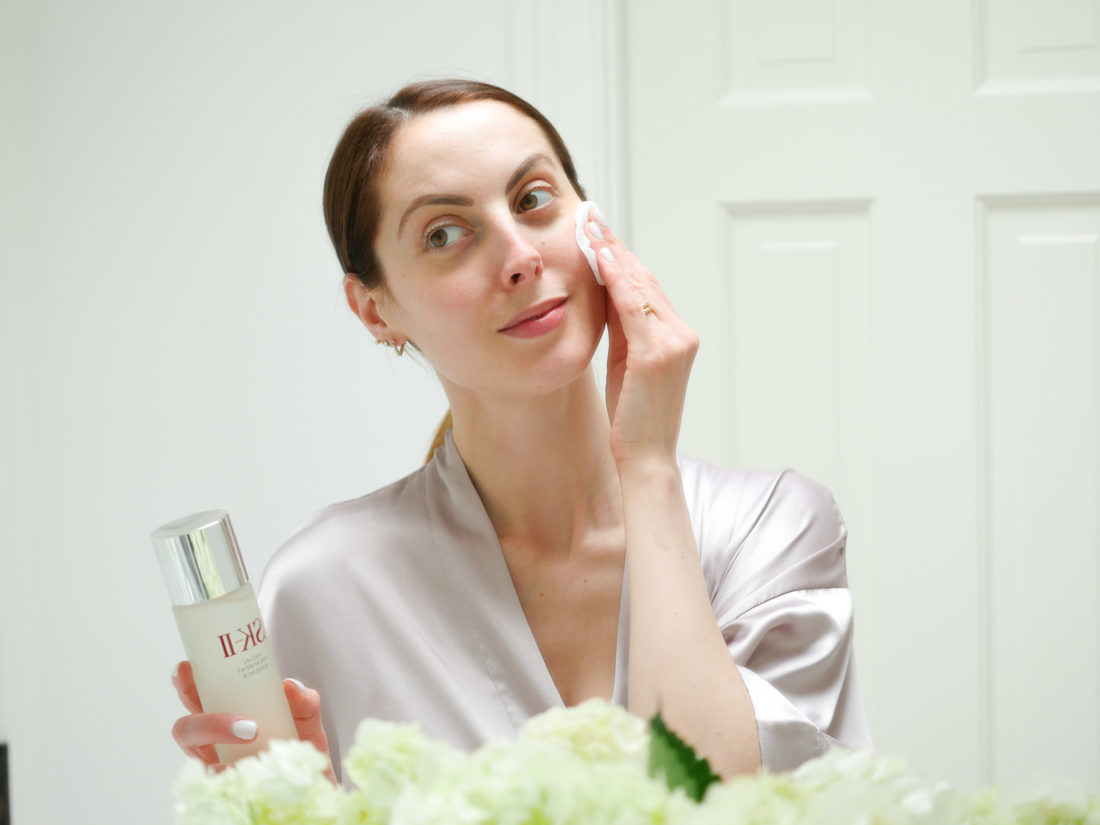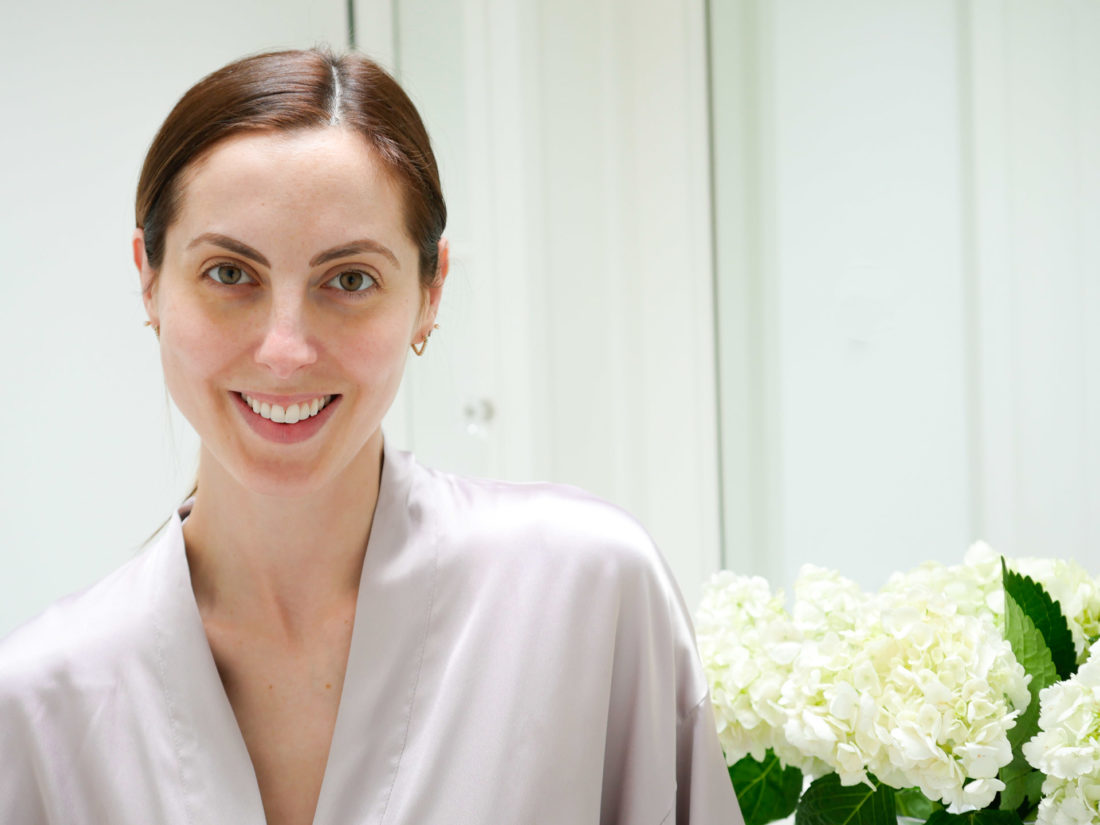 When I tell you, I noticed a change in my skin after the first day, I am not exaggerating.  I loved the feeling of the essence on my skin, so light and fresh! After using it, I definitely had a glow, and my skin after just a day or two looked more even and less blotchy.  After using it for the rest of the time, I kept noticing better and better results! I had more than a few nights of very little sleep (thanks, kids!) during my journey to perfect skin and my skin stayed very even and glowing through it all.  The SK-II Facial Treatment Essence bottle became a mainstay on my vanity, and I truly did not ever miss a day. It was such a lovely ritual to perform for my skin, and was the best facial treatment I've ever had– seeing my skin at its best gave me such a confidence boost!  At the end of my #OneBottleAwayFrom journey, I'm absolutely blown away by the results.  My skin feels so soft and smooth, it's much more even, and I can see the glow that it has gotten just from this process.  It was my goal to invest a little time and care in to my own appearance, and it was my hope that I would come away with more glowing skin for summer– and I accomplished both! I feel great without makeup on– dashing out to breakfast with my family early in the morning, swimming in the pool with friends, and visiting the beach.  It's definitely brought a little bounce in my step that I was missing before.  Aaaaand now it looks like a mainstay of my beauty routine, because I can't imagine going back!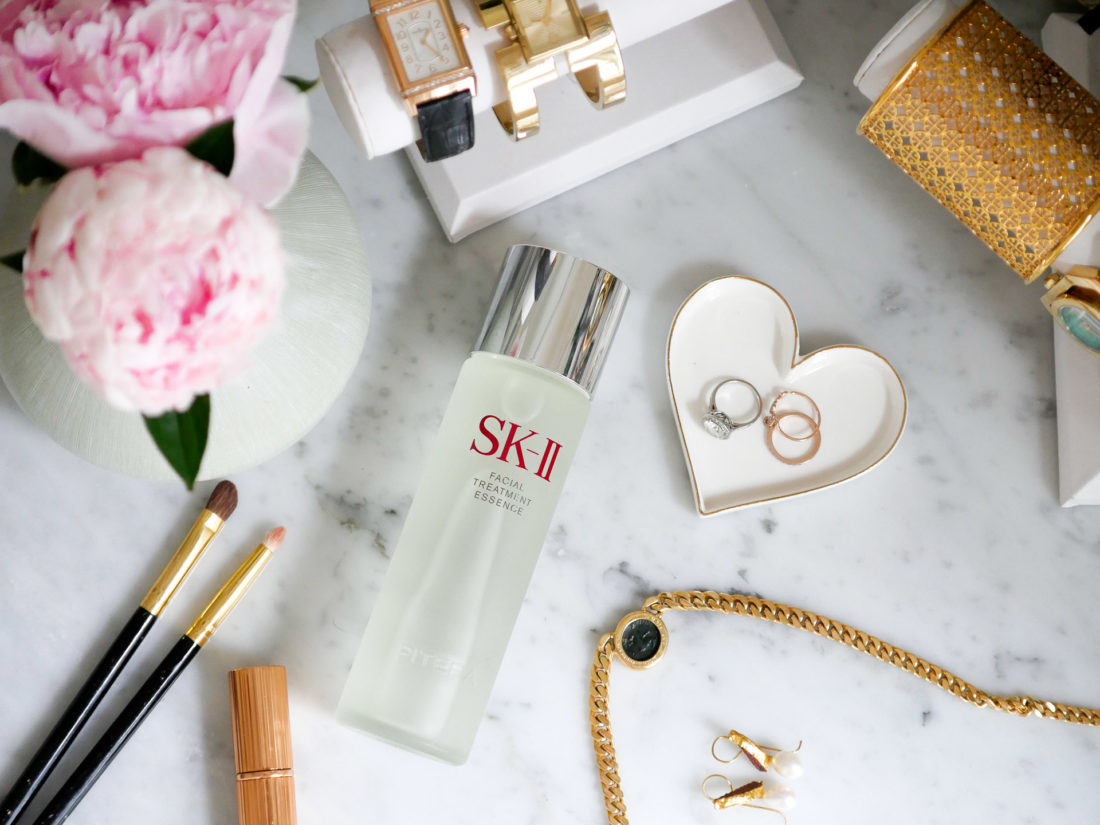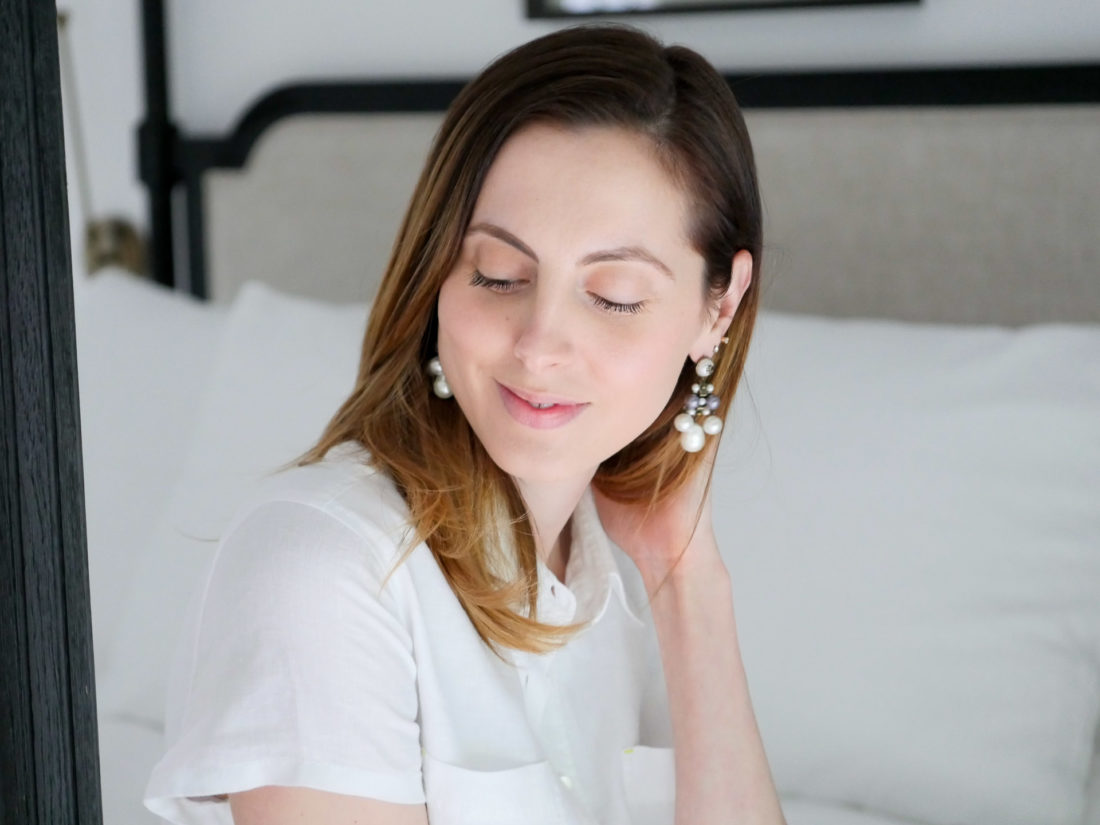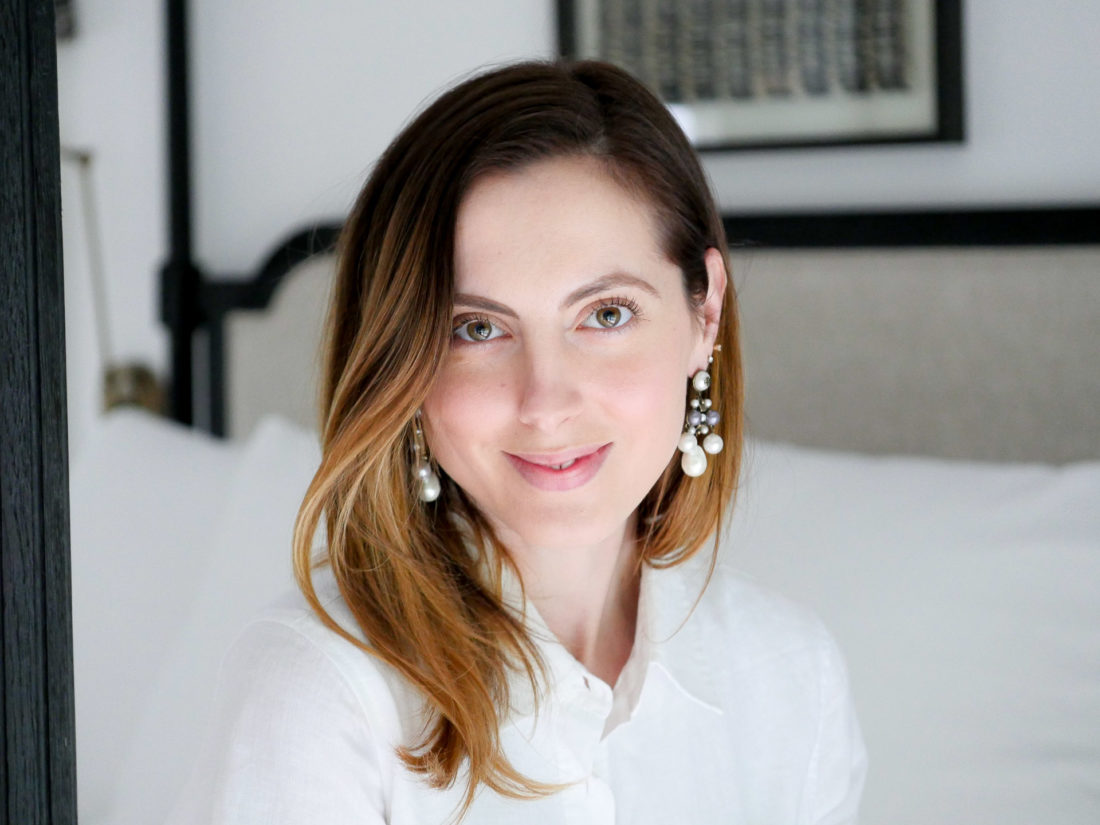 Have you tried SK-II Facial Treatment Essence to bring you perfect skin? I would love to hear about your own skincare journey in the comments below! If you haven't tried the product yet, I'm sharing some promotional codes today that can sweeten the deal even further!
SKII99 (spend $99 and get a free skincare gift worth $25)
SKII150 (spend $150 and get a free skincare gift worth $55)
SKII250 (spend $250 and get a free skincare gift worth $80)
I can't wait to hear what you're #OneBottleAwayFrom!
Save
Save
This is a sponsored conversation written by me on behalf of SK-II. The opinions and text are all mine.