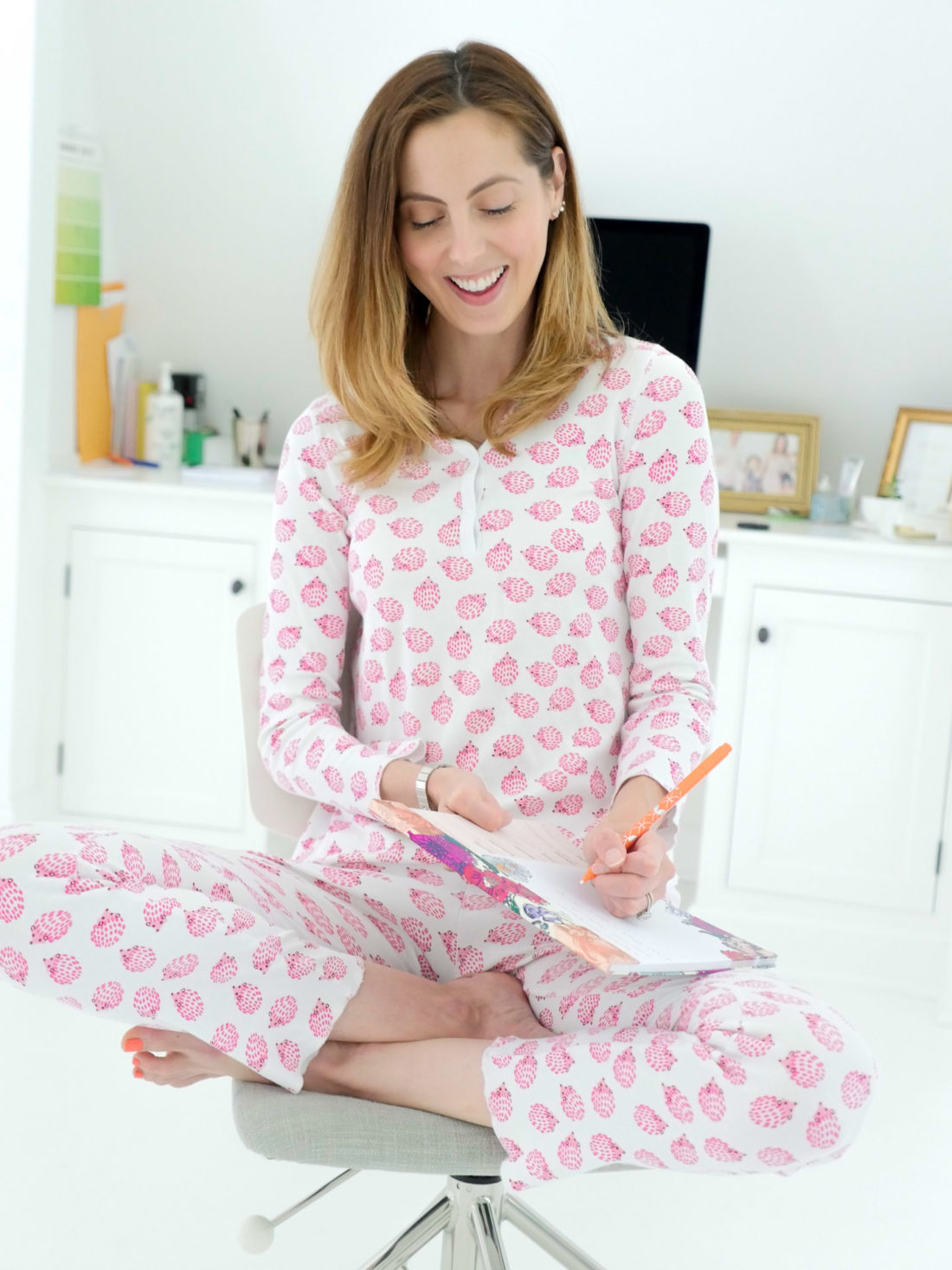 Many thanks to Quaker for sending me the delicious Overnight Oats to try, and for sponsoring this post! As always, the thoughts and opinions expressed below are entirely my own.  
Now that we are officially out of that "tiny baby" phase with both kids, we have been able to achieve a bit more consistency with their schedules.  Bed time for them is 7pm no matter what, and they both are sleeping through the night regularly.  The best thing to come out of this is that I have finally been able to nail down a consistent night time routine for myself! For me, my night time routine is such a crucial part of my wind-down time at the end of the day.  I've found that if I really dedicate those last 30-40 minutes of the day to my own mental and physical well-being, that I have an easier time going to sleep and feel much more rested upon waking.  Not to mention that fact that I can shake off my "Mom Mode" and have the opportunity to enjoy being a woman– and have a bit of quiet time to myself! I find that I'm the best Mom I can be when I'm investing in myself, too!  Today I thought I would share my own Night Time Routine with you, and how just a few simple steps before bed help me get centered for the day ahead.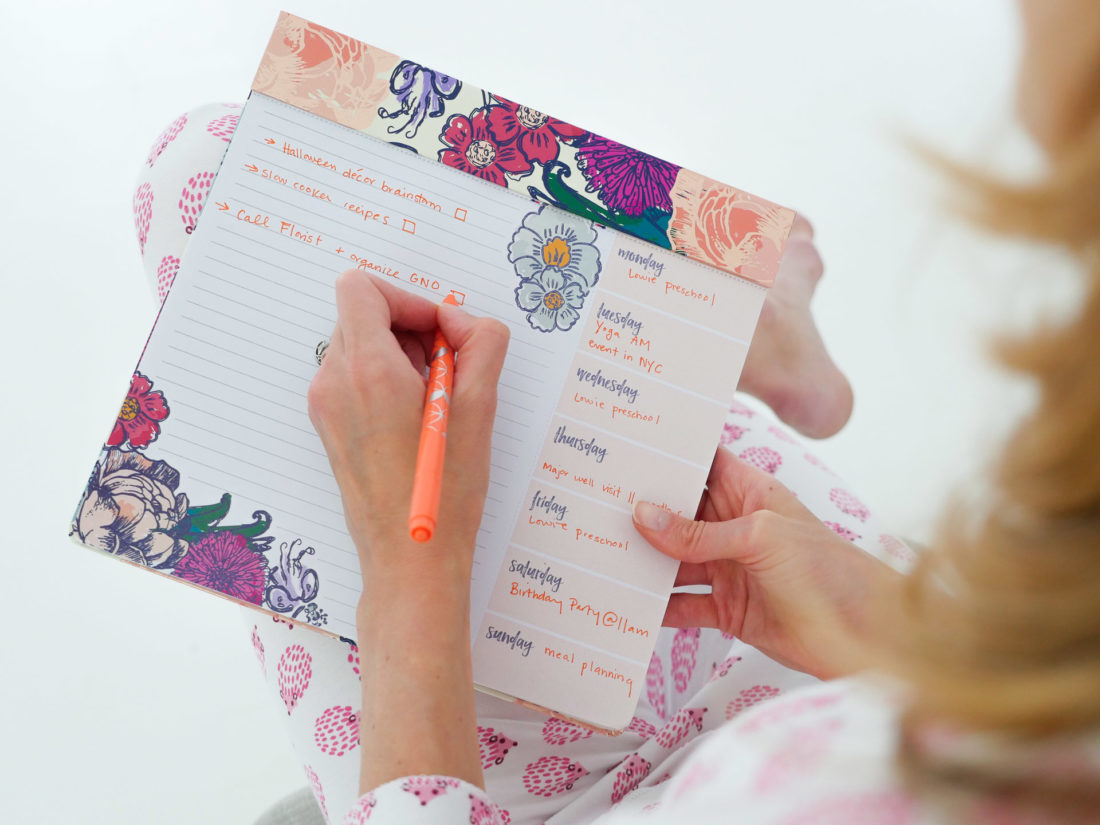 Create A Game Plan
Before retiring for the night, I always plan the workday ahead.  It's important to me to get those ideas and tasks floating around in my brain out on to paper so I can let them go– and switch out of work mode! I use a table planner to strategize my days and week– it helps me to write it down physically so I can really visualize what I need to get done.  Once I'm done with this step, I always feel a lot less stress and preoccupied!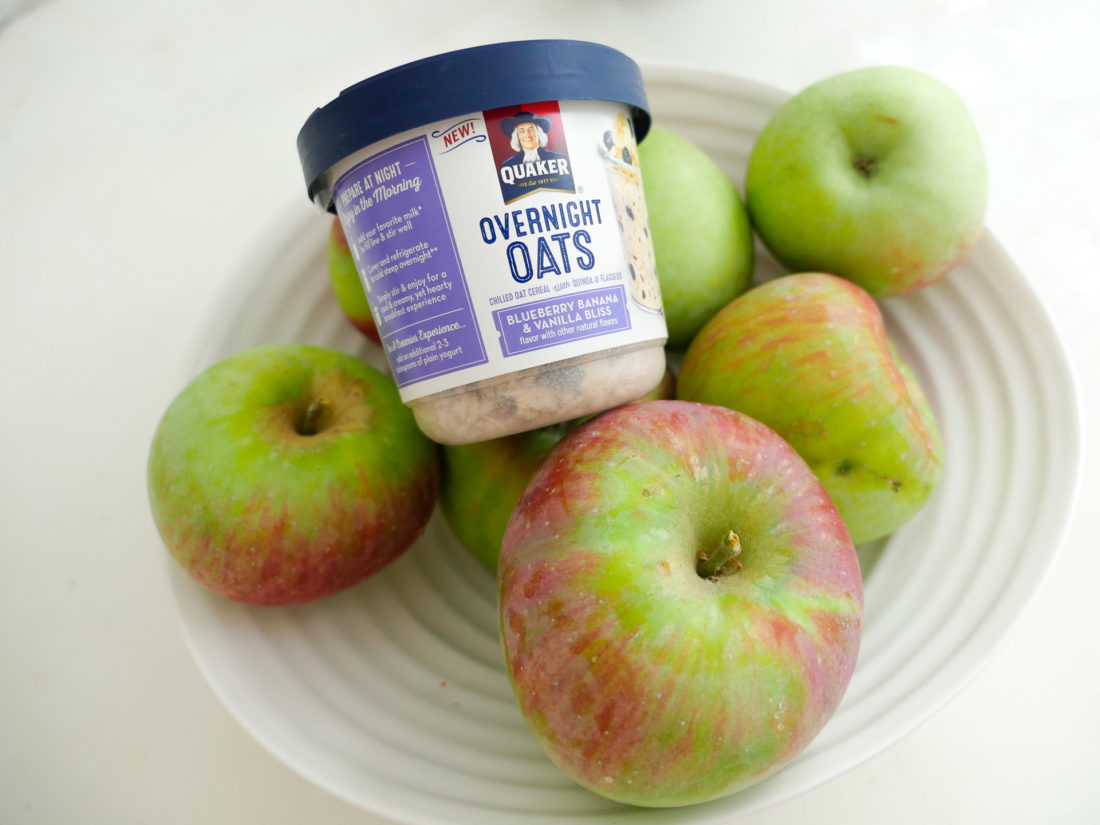 Prep Breakfast!
One of the best changes I made recently was to figure out breakfast ahead of time! I've been loving the new Quaker Overnight Oats. With 100% whole grain oats, and other grains and no artificial flavors or added colors, they are so convenient, delicious, and nutritious. – And the best part is that you do all the work the night before! I simply choose a flavor (they offer Blueberry Banana & Vanilla Bliss, Orchard Peach Pecan Perfection, Raisin Walnut & Honey Heaven, and Toasted Coconut & Almond Crunch), take off the lid, fill to the fill line with my milk of choice, and then replace the top and set it in the fridge!  I use goat milk or almond milk in mine. Let the mixture cold steep while you sleep in the refrigerator for 6 hours+. When I wake up in the morning, I take it out of the refrigerator and enjoy my yummy and filling breakfast.  Prepping a breakfast option like this has totally enabled me to enjoy my mornings instead of rushing around and helping my kids on a cranky empty stomach.  Game changer!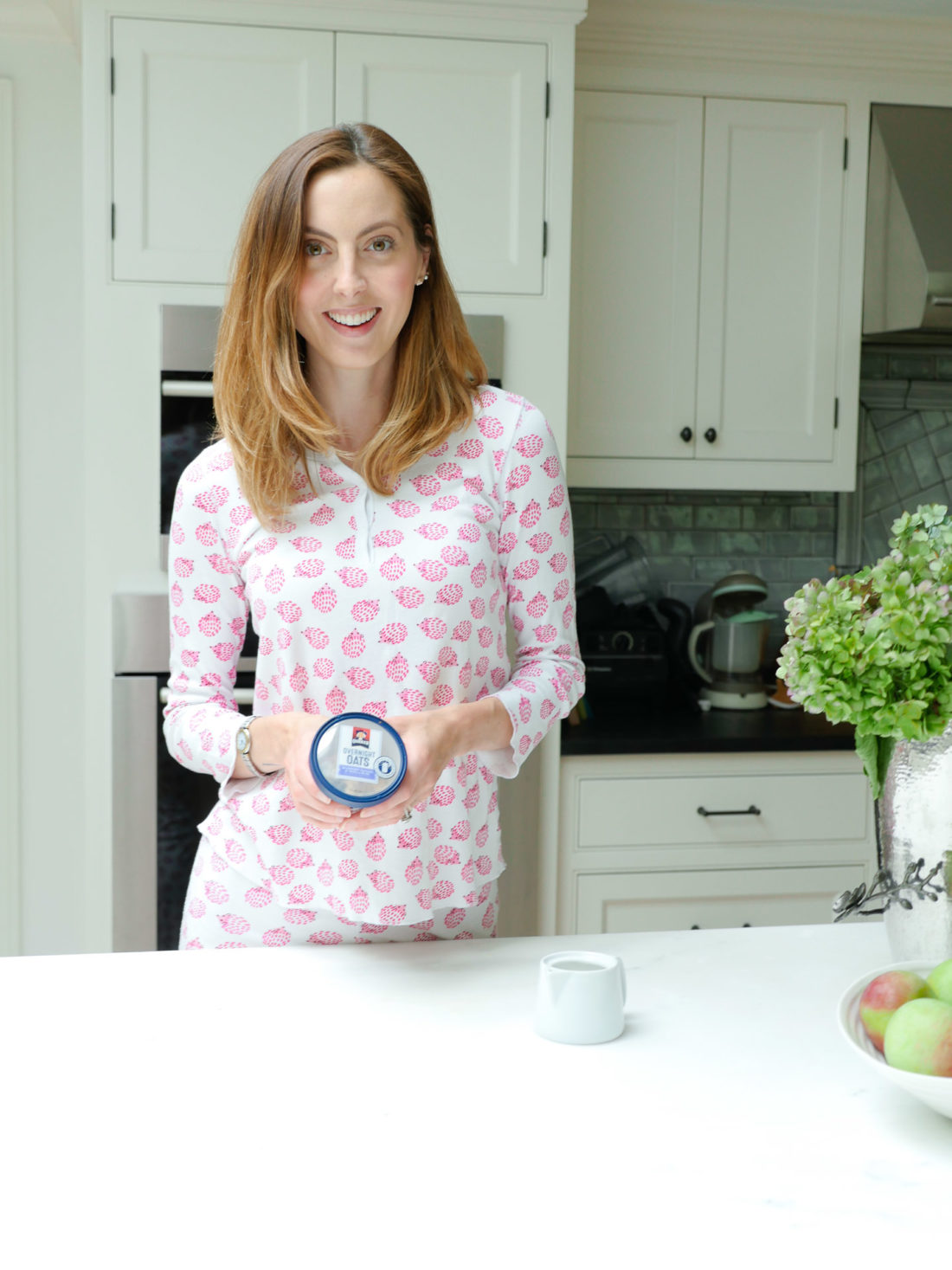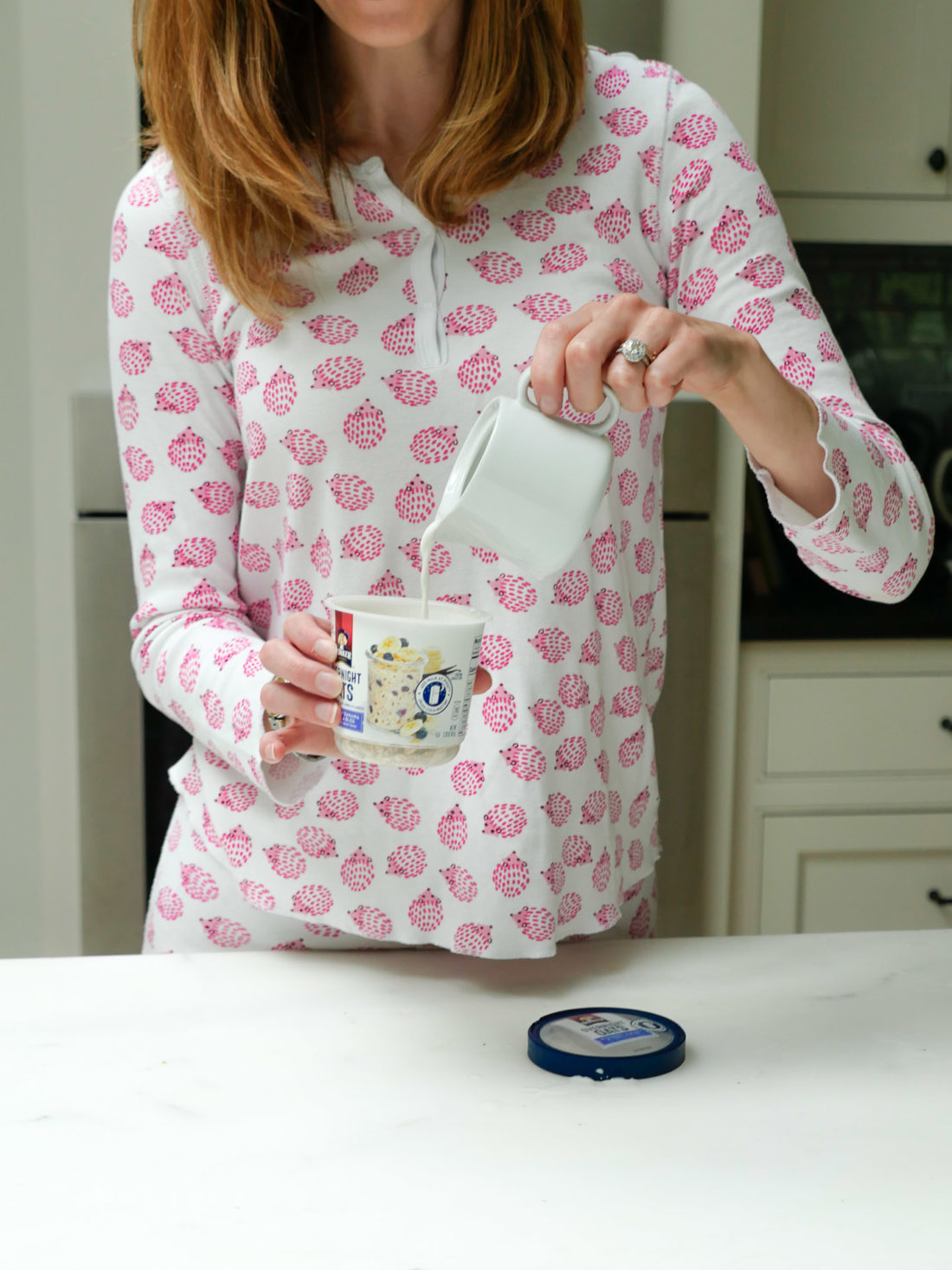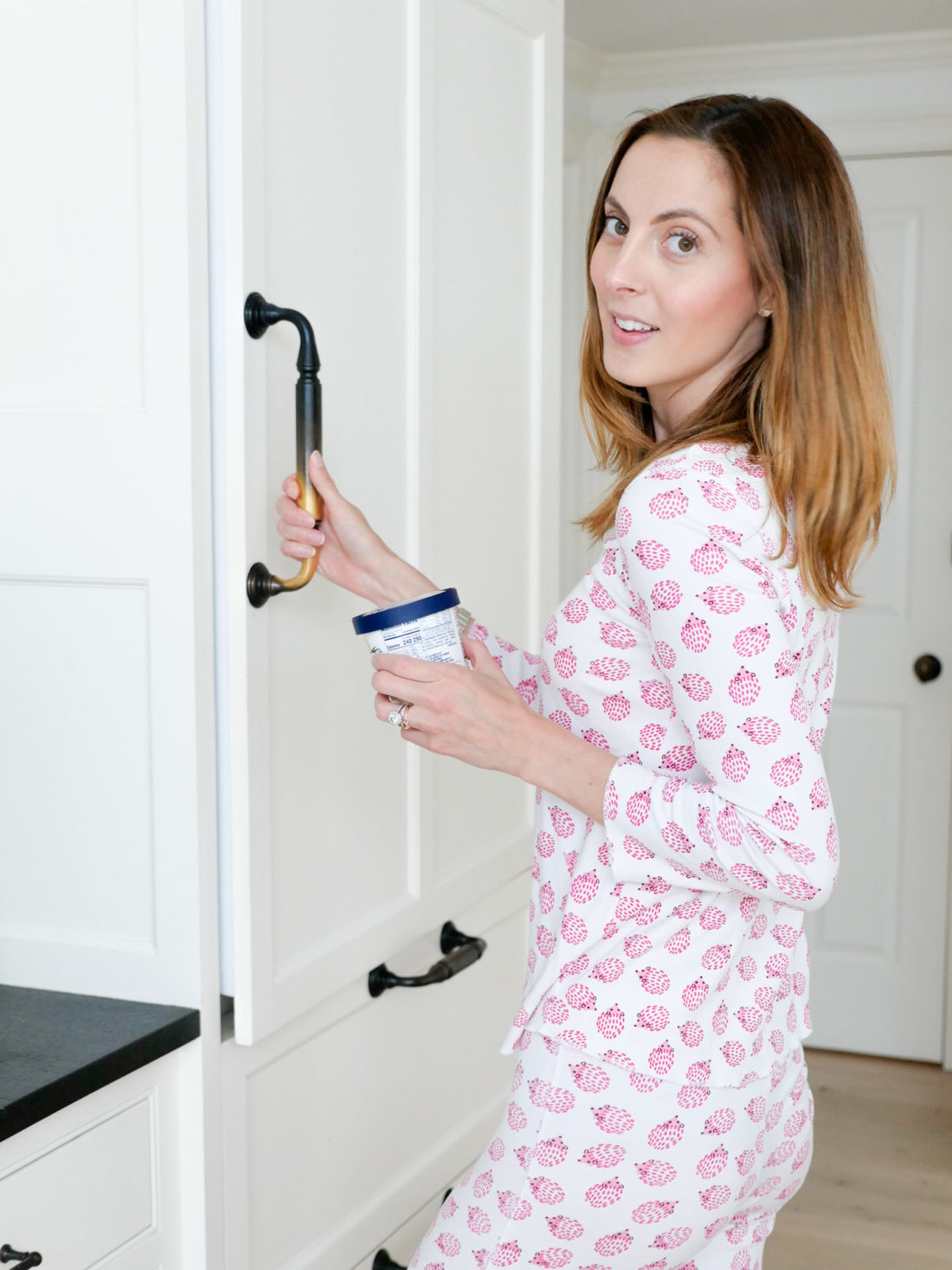 Pick Out My Outfit
Another way I've cut down on morning stress is to pick out my outfit the night before! I've been loving taking time at night to sort through my wardrobe and select something special.  I realized that I ended up just throwing on whatever was easy with the hectic momentum of the morning.  I actually end up wearing way more of my clothes and trying out different fun outfits when I select my clothes in a calmer environment before bed.  I love seeing the outfit I've picked waiting on the rack for me, too!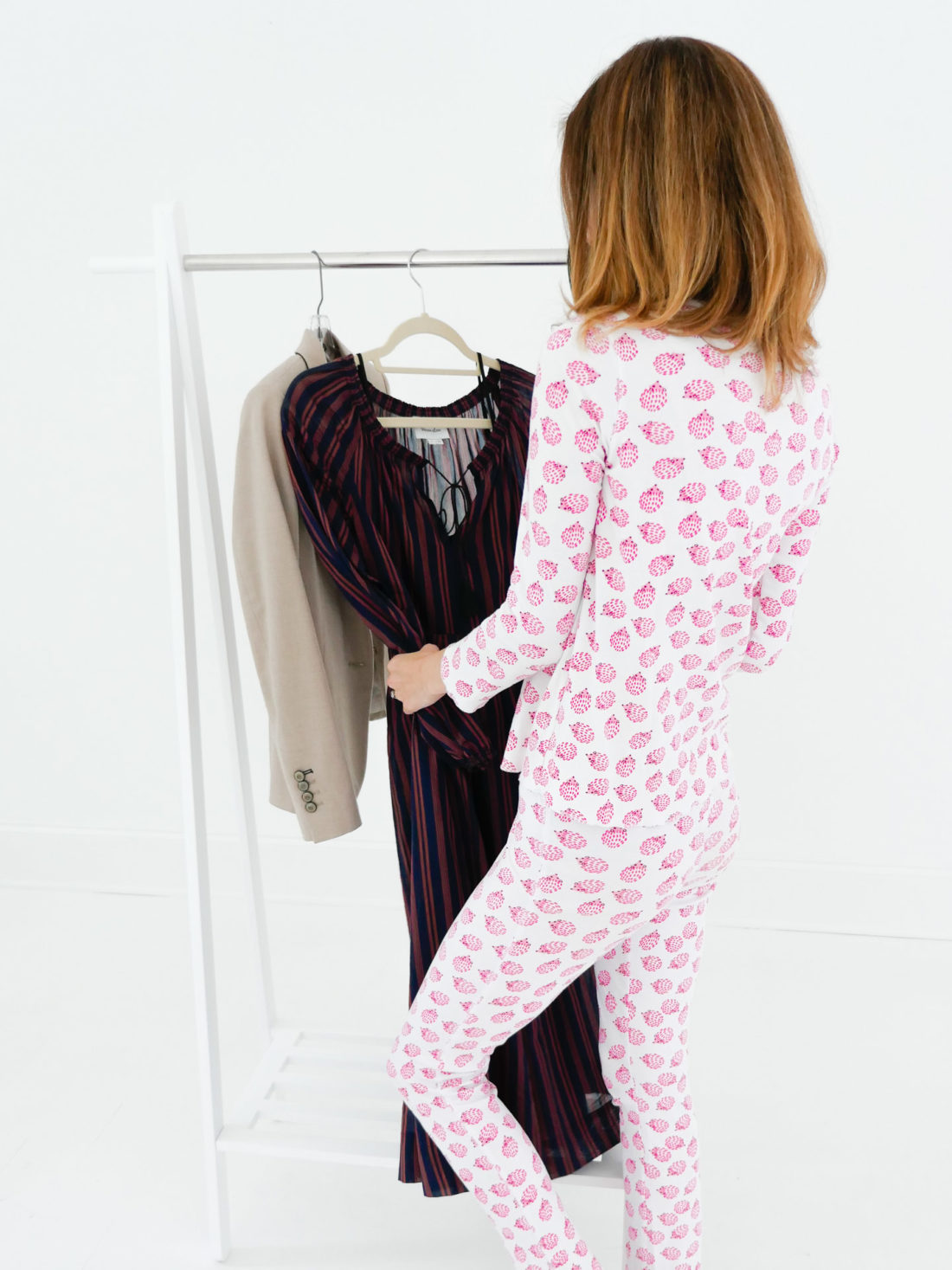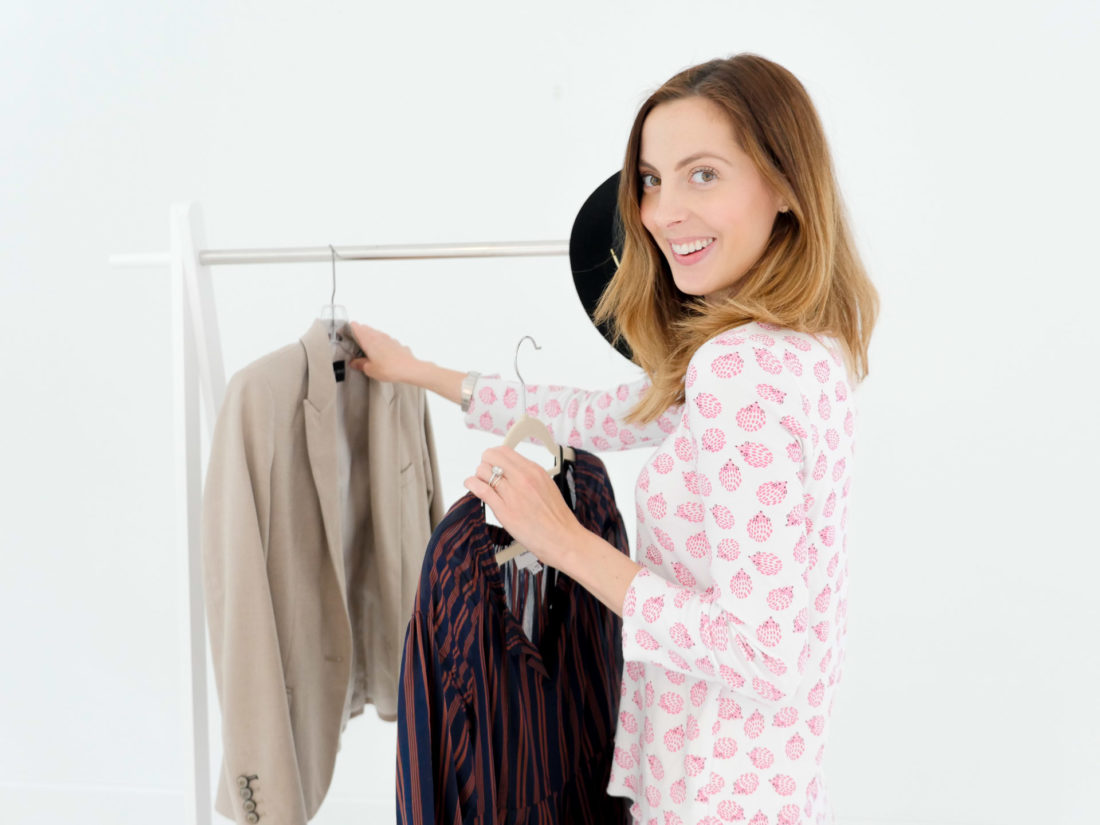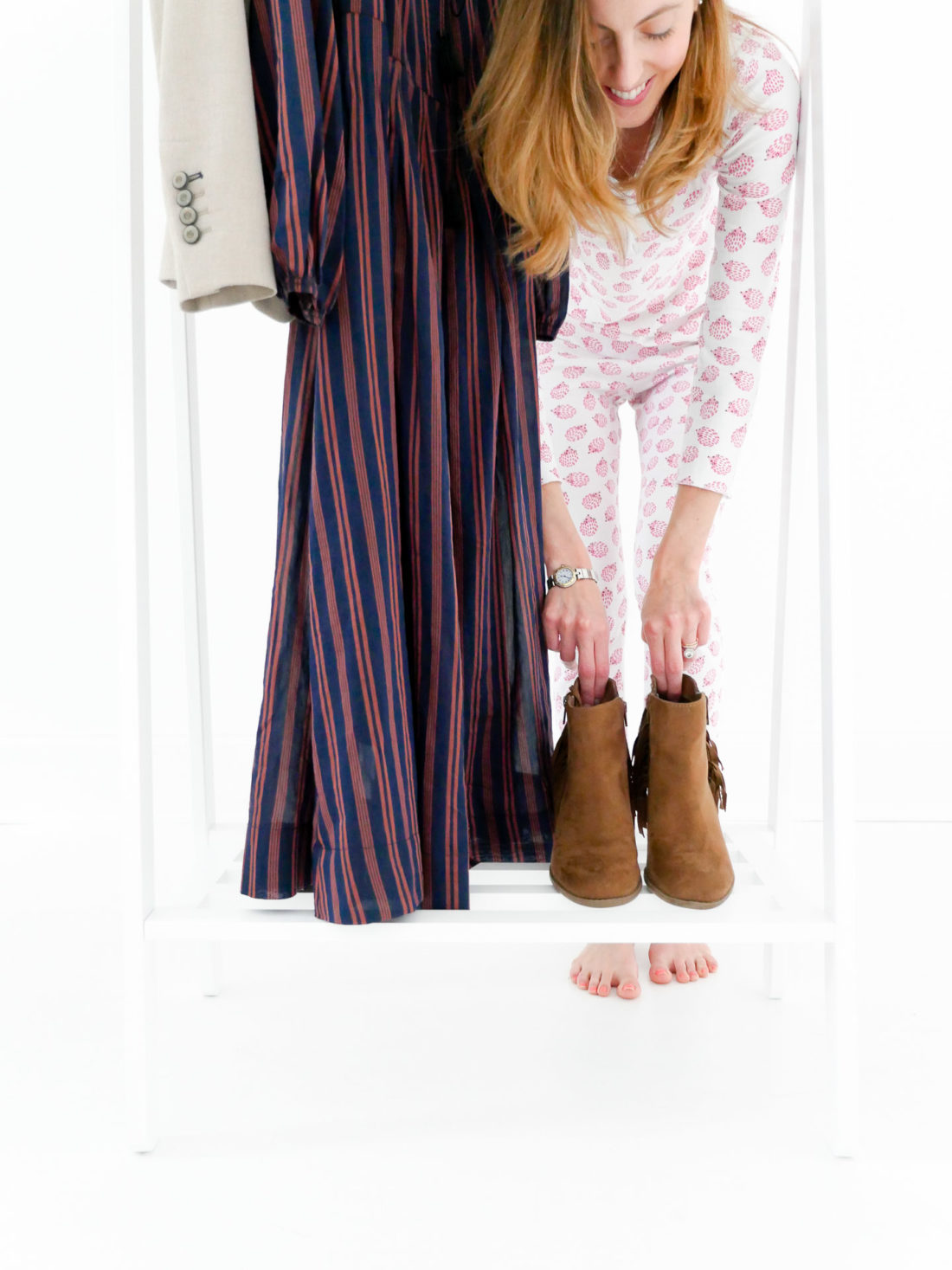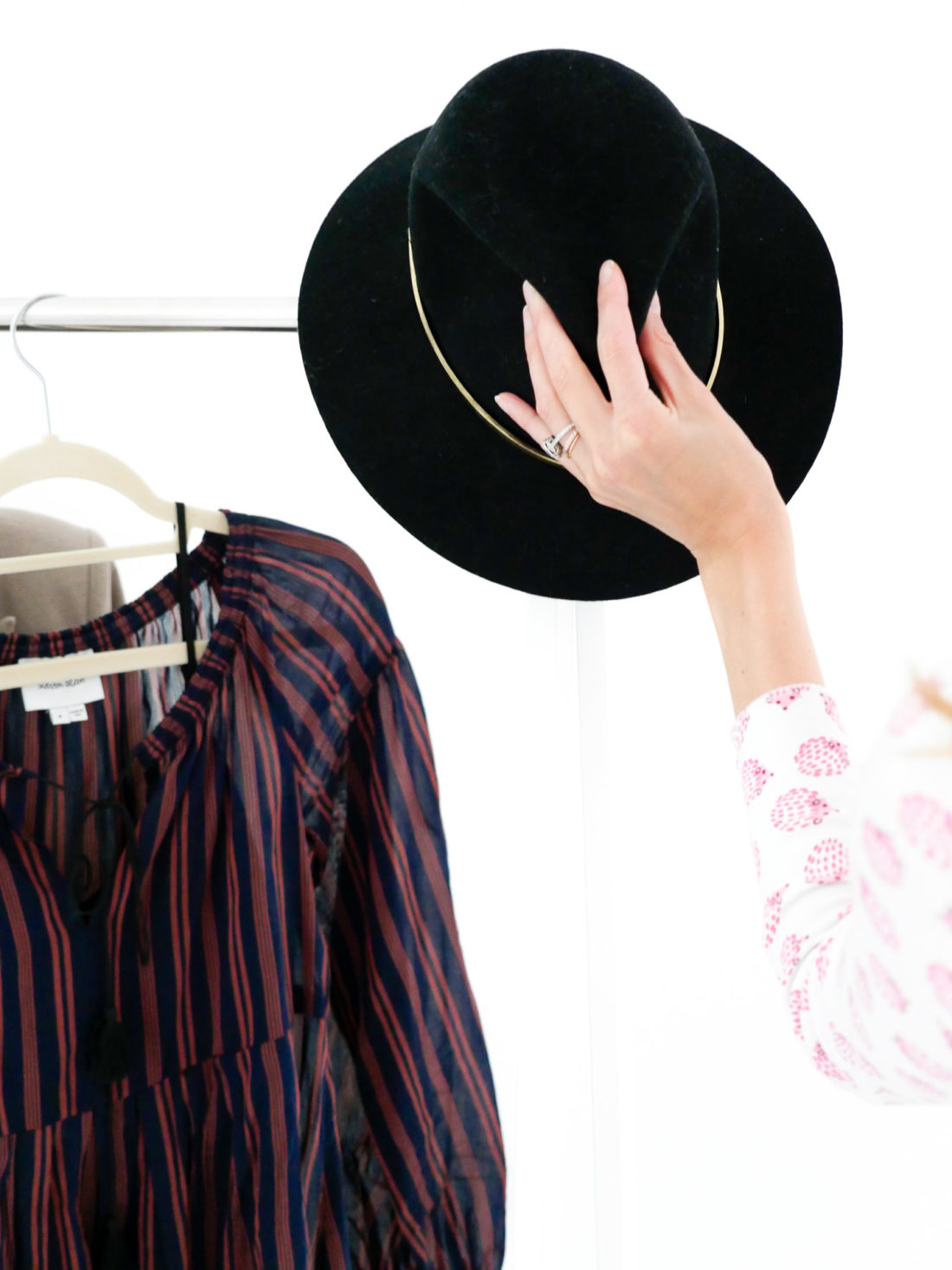 Give My Skin Some TLC
Healthy, glowing skin is really important to me– especially since I end up in front of the camera so often for my blog! There's only so much makeup can cover, so I prefer to make sure the skin gets all the TLC it needs to stay glowing. I also think that skincare can be so calming and meditative at the end of the day– if you give yourself enough time to enjoy it.  Before hopping in bed to read or watch a show with my hubby, I always cleanse my skin thoroughly and apply some kind of skin treat.  Sometimes it's a serum, a mask, or my new favorite: sheet masks! It feels so indulgent to just relax while the products do their work.  Then I apply the rest of my night time products and hop in to bed.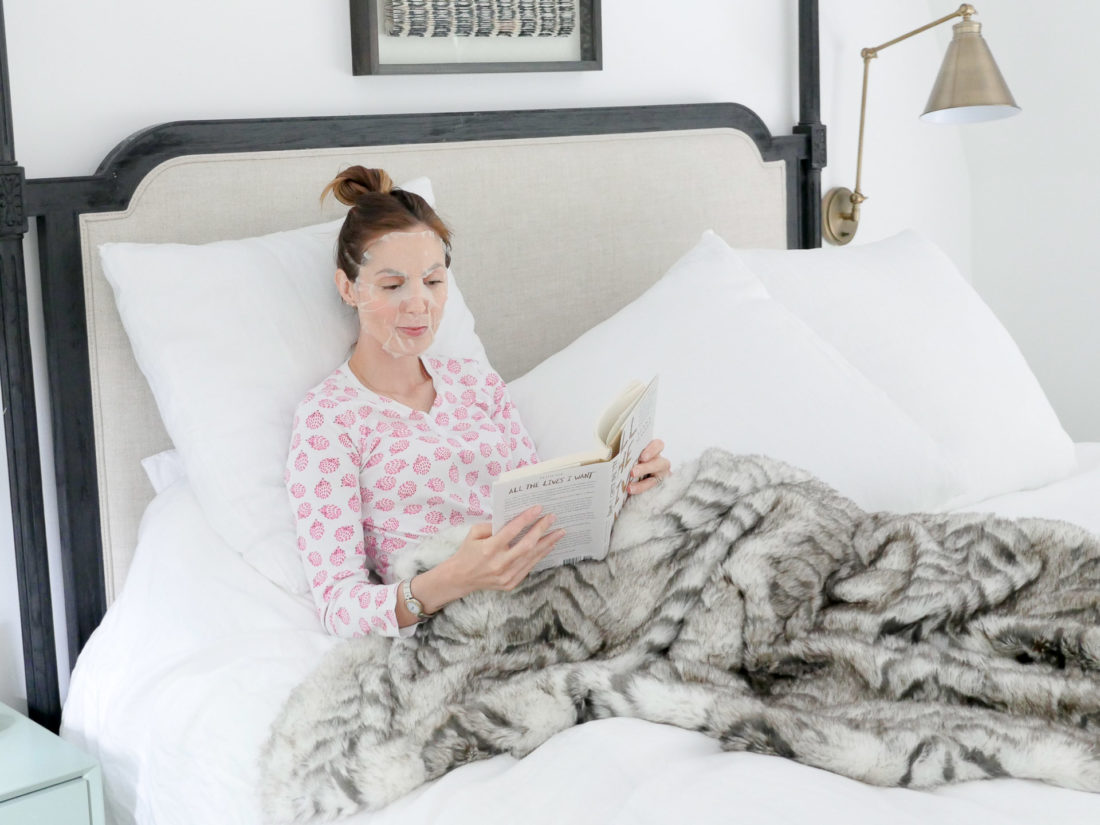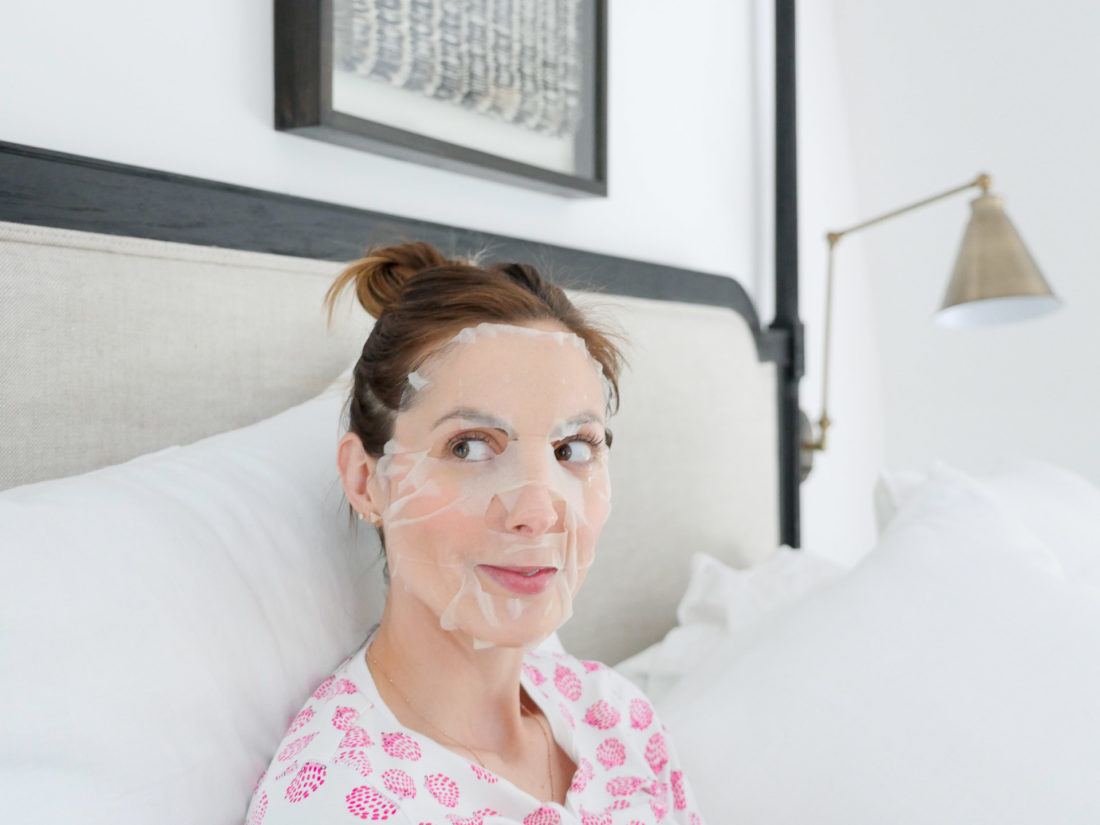 I try not to use my phone in between any of these steps, so that I can really unwind without a screen in my face.  It feels good to unplug! When I go through all of these steps calmly, it helps me feel so much more relaxed than when I rush around or climb in bed with a long to-do list that I'm dreading for the next day.  A little intentional time for yourself never hurt anybody!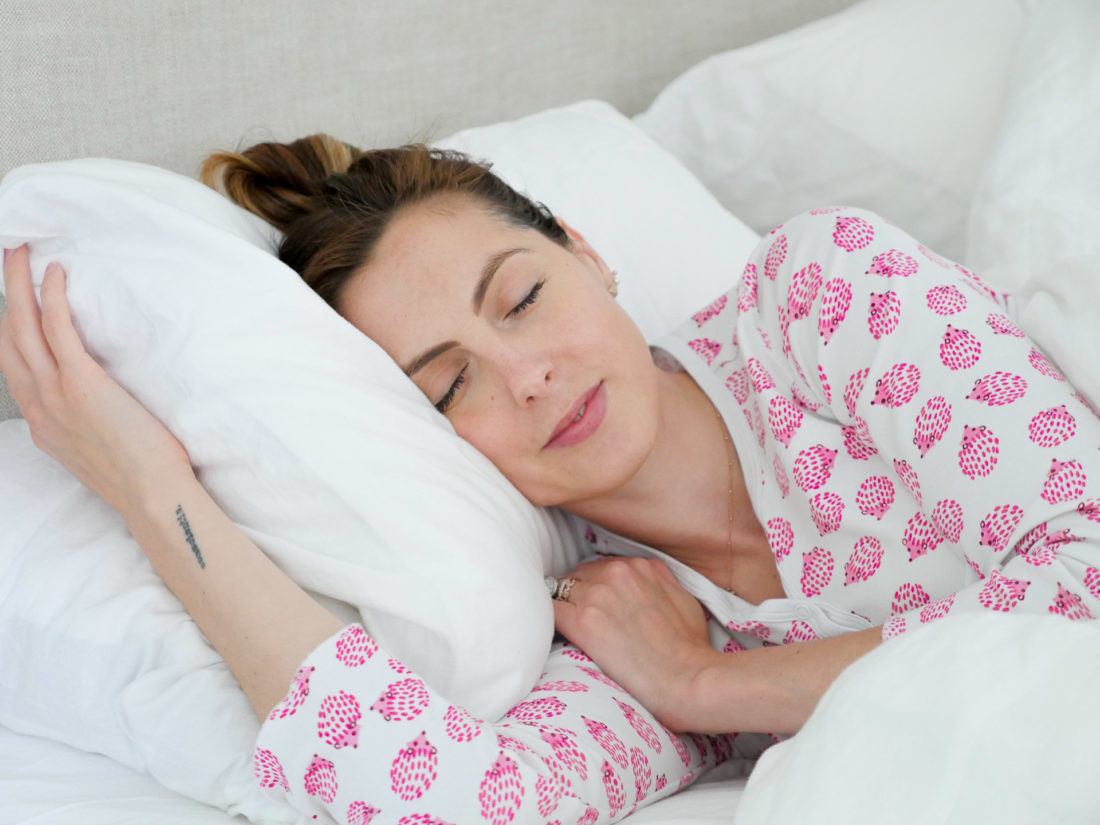 Do you have any Night Time Routine steps that you just can't live without? Please share in the comments below!