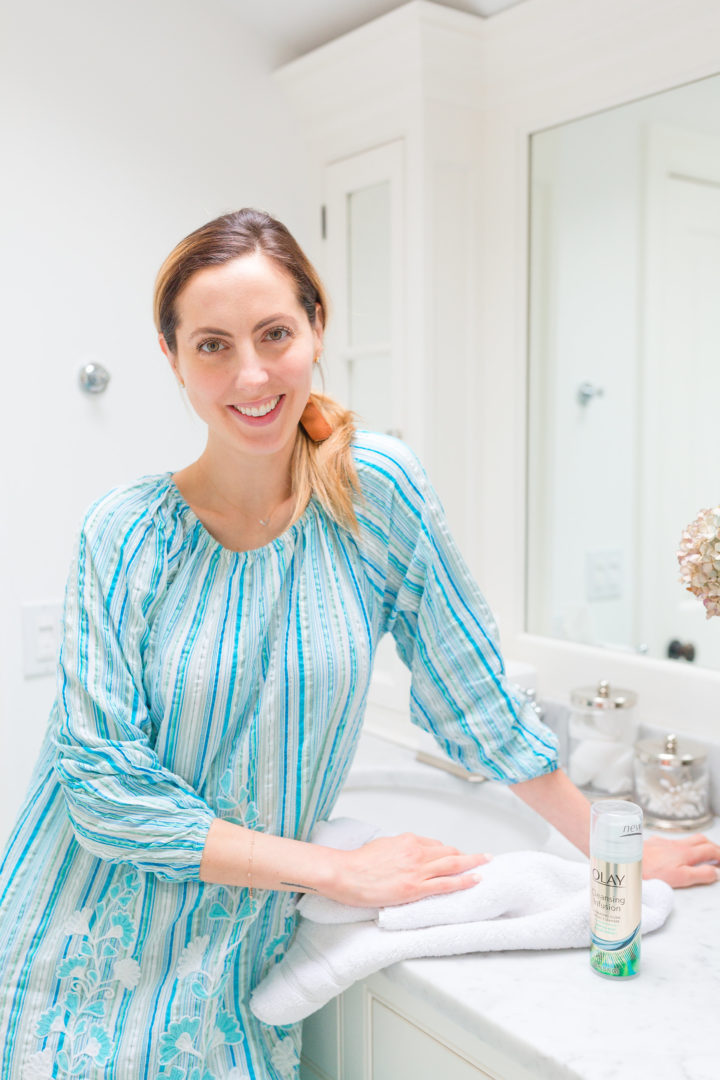 **Many thanks to Olay for sending me this facial cleanser to try and for sponsoring this post! As always, the thoughts and opinions expressed below are entirely my own.
During the summer months, I'm always looking for ways to update my skincare routine to reflect the extra dirt, grime, and oil that my skin is in contact with.  When I have sunscreen on and I'm enjoying the outdoors with my family, I inevitably need some deep cleansing to make sure my skin feels clear and hydrated.  I really wanted something that wouldn't strip my skin, but would be one easy step to make sure it stays healthy and glowing.  Right now I'm absolutely loving the new Olay Cleansing Infusion Facial Cleanser with Deep Sea Kelp.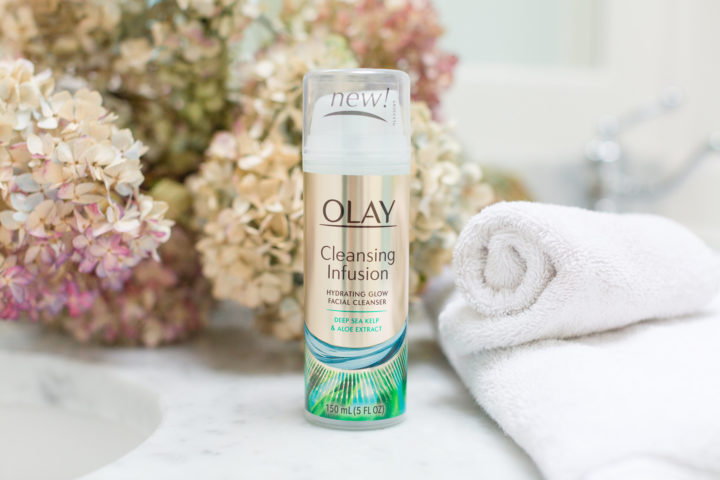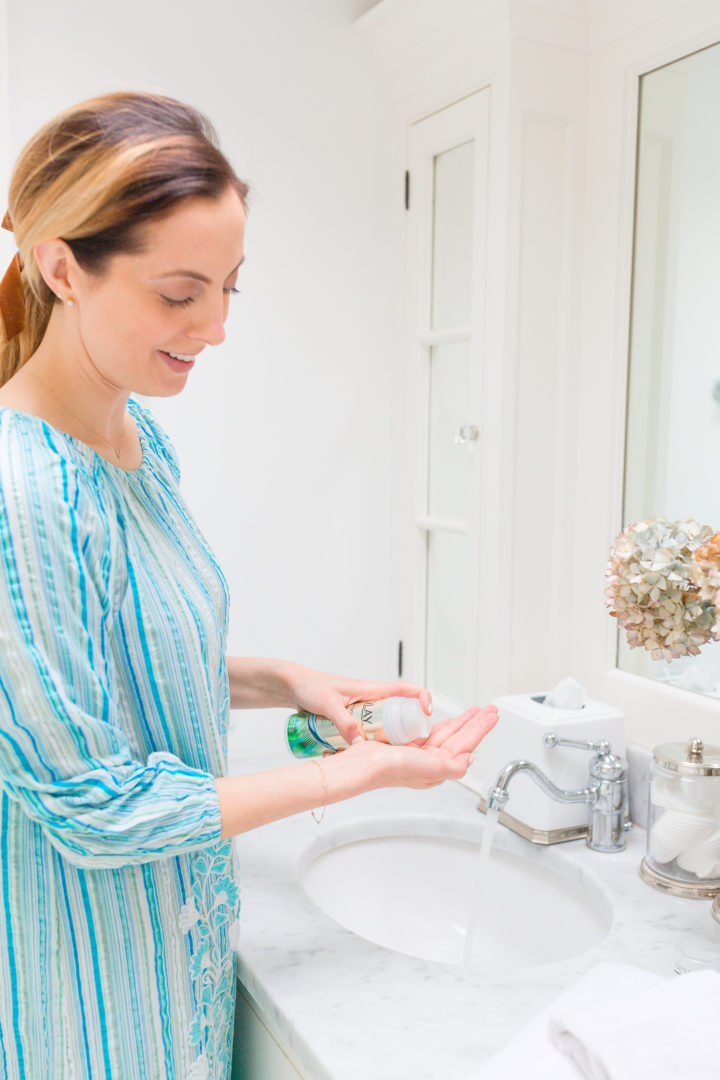 I'm sure you've heard of Olay for its awesomely accessible anti-aging products (it's one of the best rated range of moisturizers)  but did you know that the scientists behind Olay make cleansers too?! I was so pumped to find that out, since Olay products have the best reputation, and the brand has been trusted by women worldwide for over 60 years.   Who wants to trust their skin to a newbie?! Not me. I was excited to try the Olay Cleansing Infusion Facial Cleanser with Deep Sea Kelp because it's soy-based, so it's great at deep cleaning while also distributing hydration in a really gentle way.  It contains Deep Sea Kelp and Aloe, and is non-stripping so it's great to use multiple times a day on all skin types.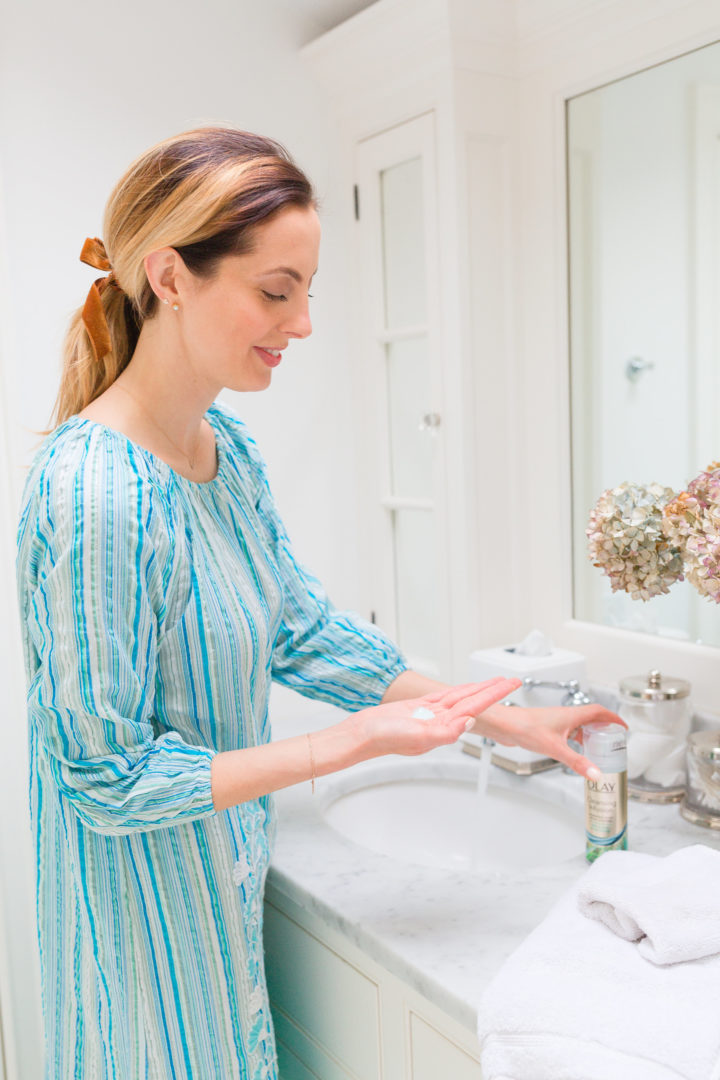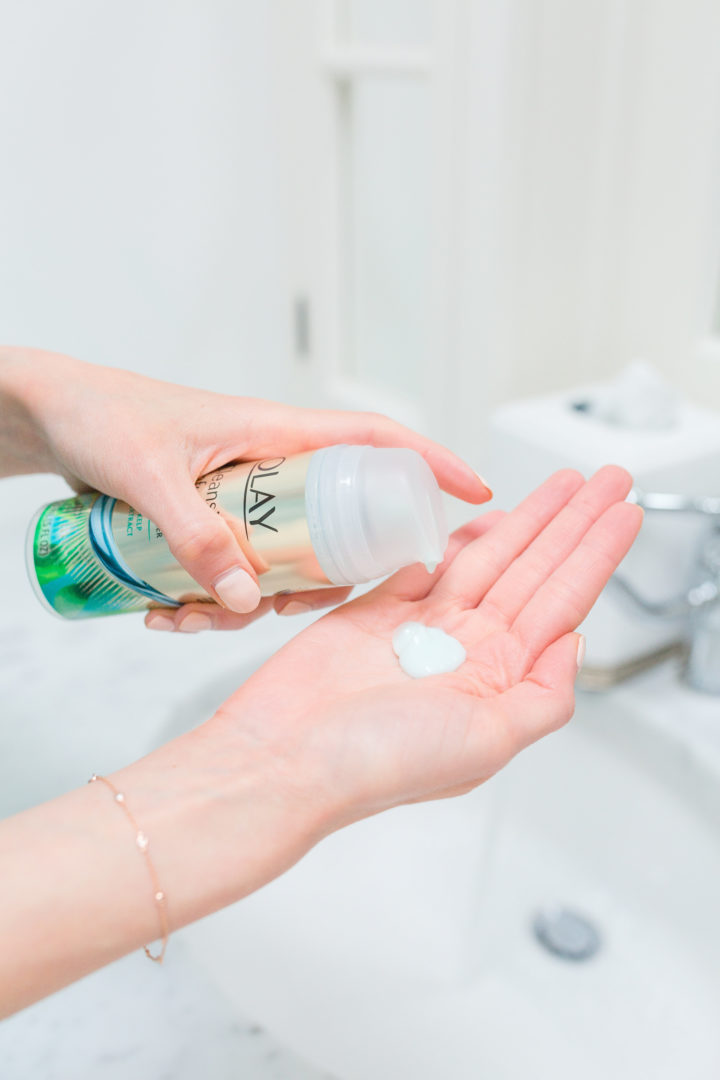 From the first use, I love how the Olay Cleansing Infusion Facial Cleanser with Deep Sea Kelp turns in to a creamy lather.  It feels so luxurious, and really dissolves all of my makeup and any dirt on my face.  You can simply rinse it off, but I like to remove it with a warm washcloth to really reinforce that pore cleanout.  I was so impressed with how the cleanser improved my skin's condition as I washed– so by the time I was done cleansing my skin, it already felt so soft and smooth.  I use it morning and night before applying my other products.  The best part is that this luxurious cleanser is so accessible! You can find it at a drugstore near you! Just look for the Gold cleanser in the pretty bottle…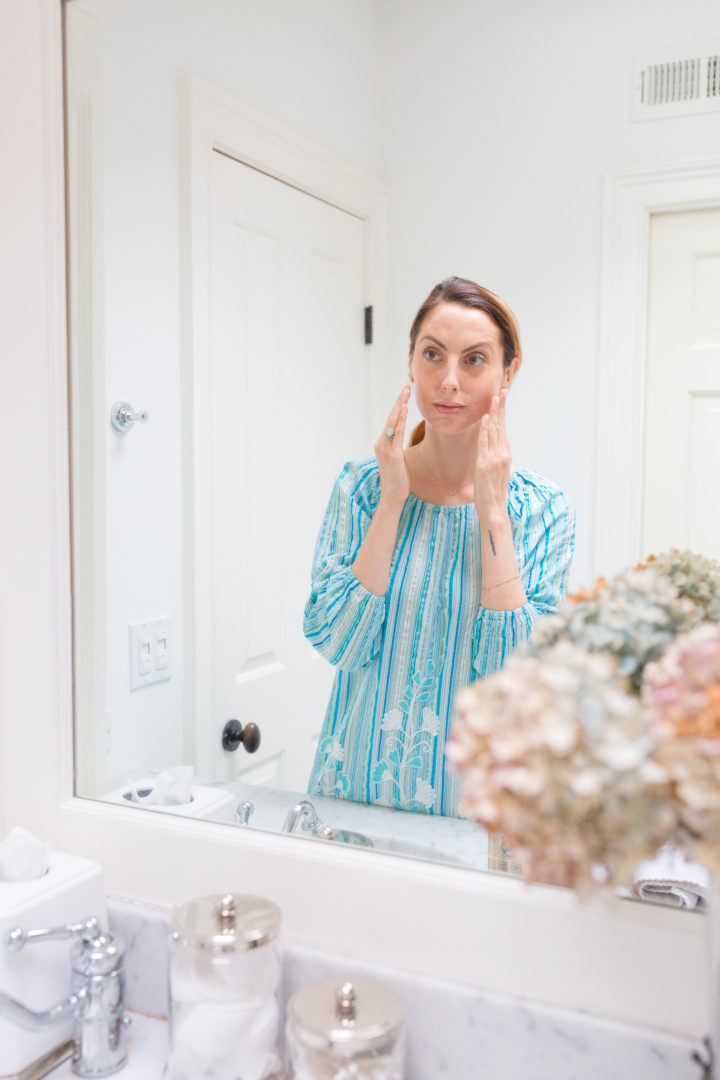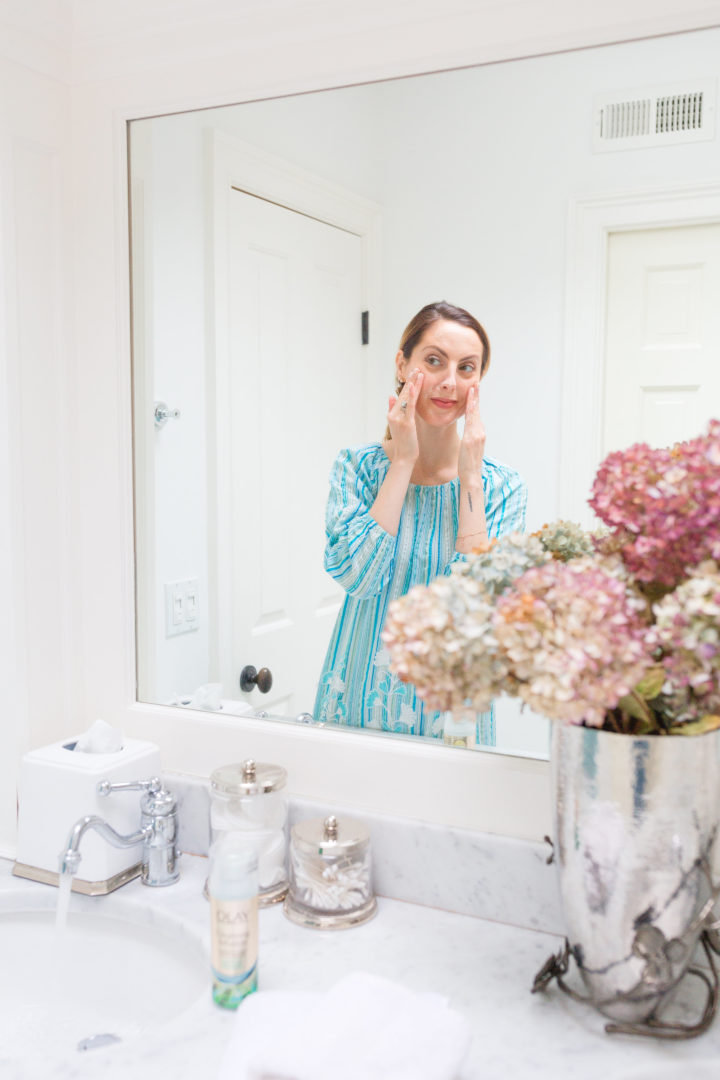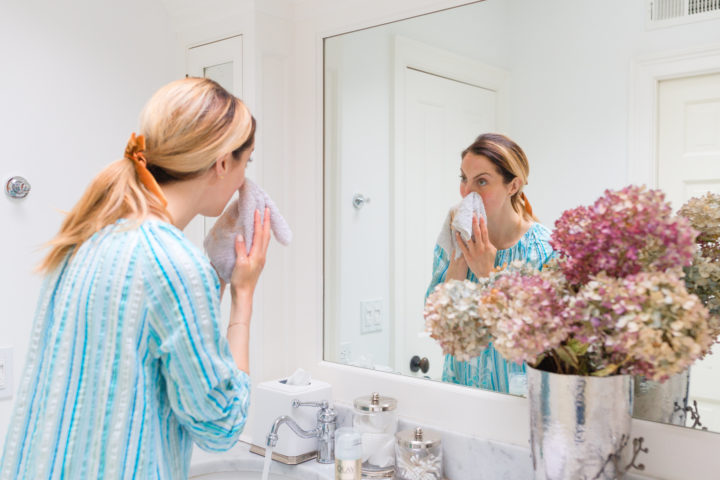 Have you tried Olay facial cleansers before, or this facial cleanser with Deep Sea Kelp? Let me know in the comments below!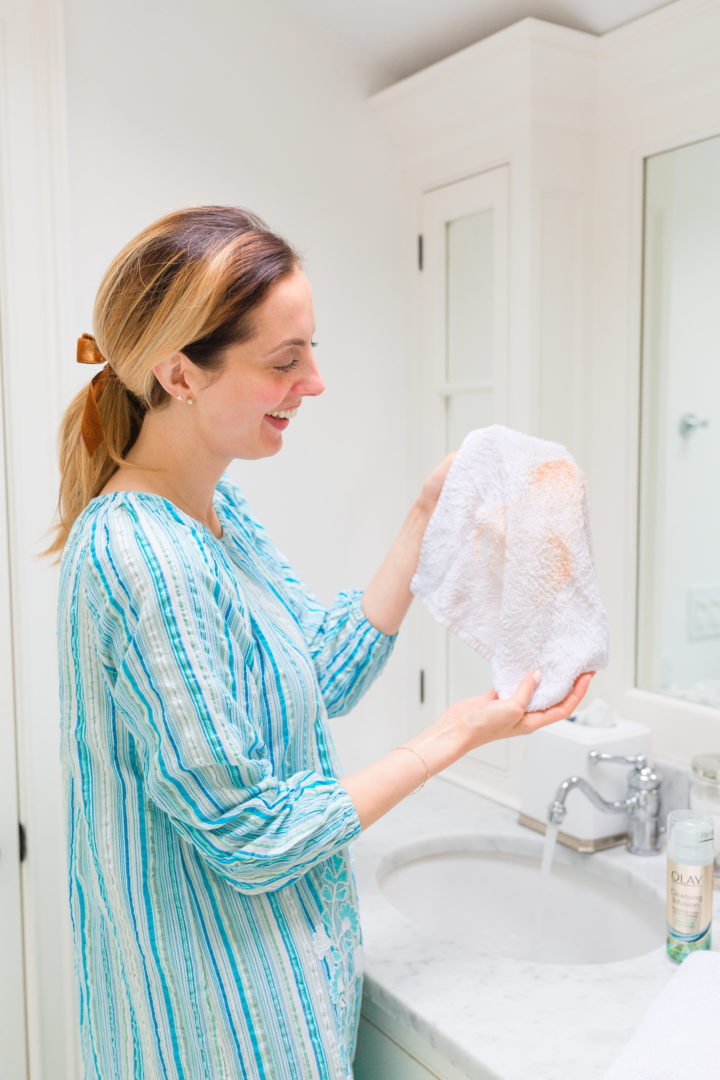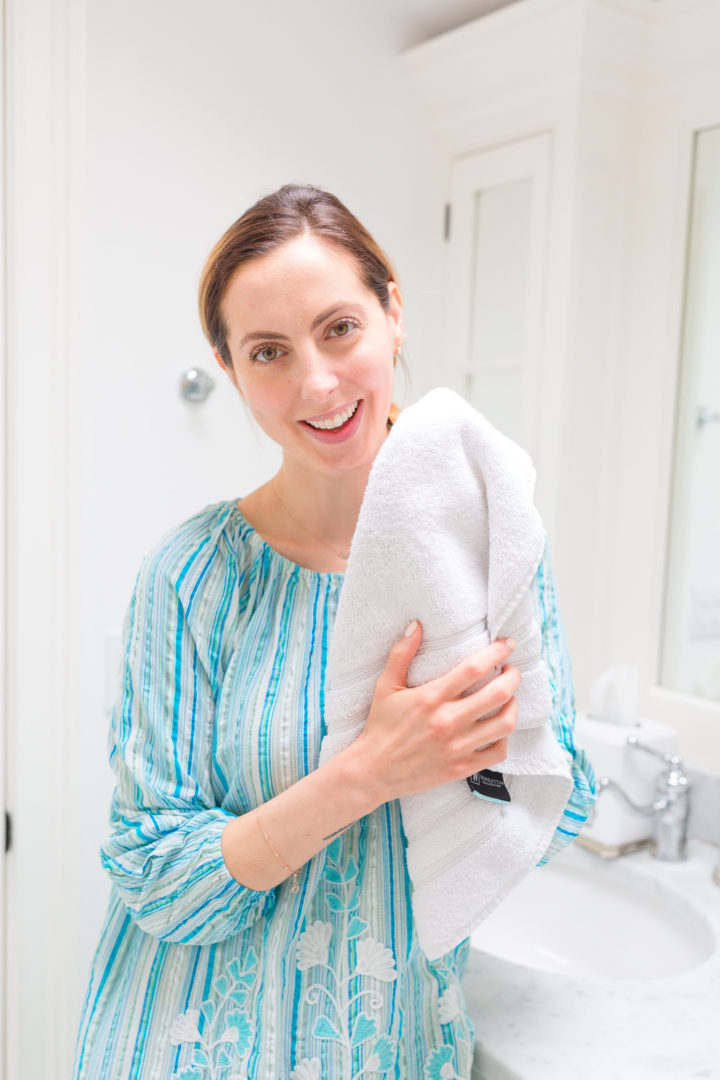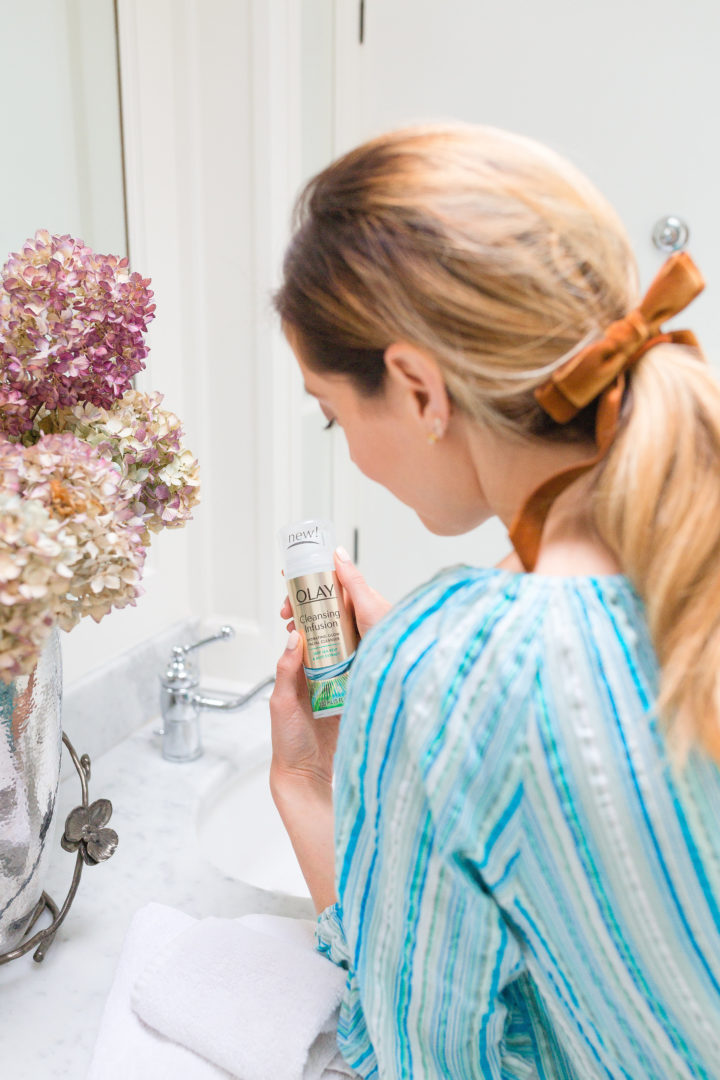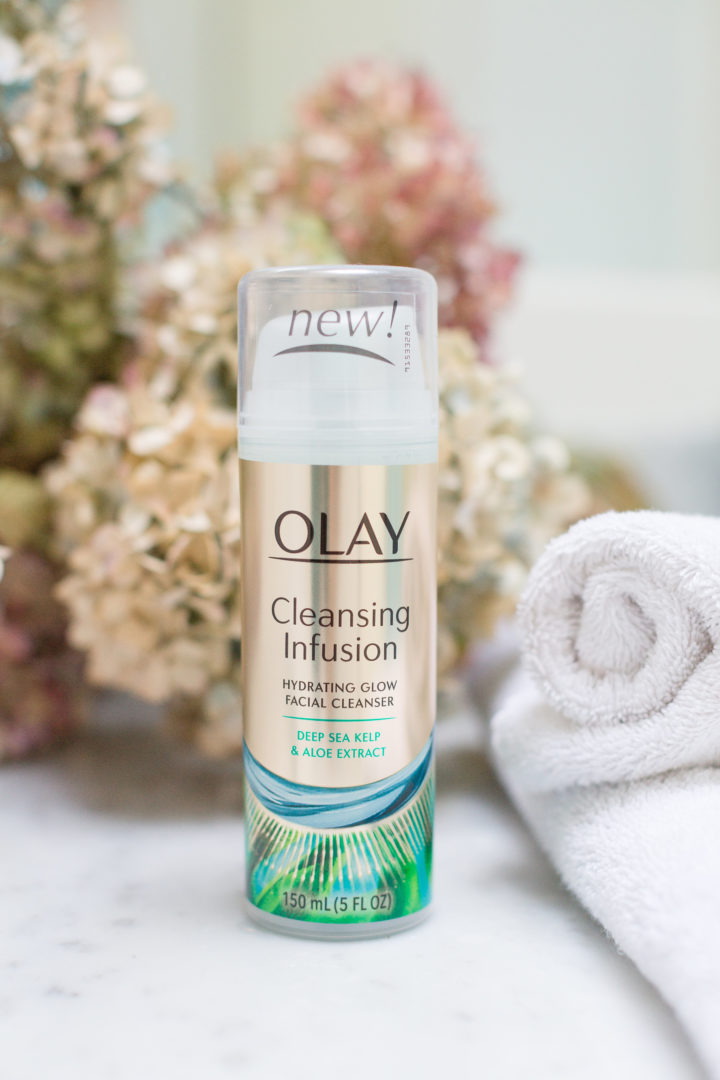 Photographs by Julia Dags.
This is a sponsored conversation written by me on behalf of Olay. The opinions and text are all mine.