The following content may contain affiliate links. When you click and shop the links, we receive a commission.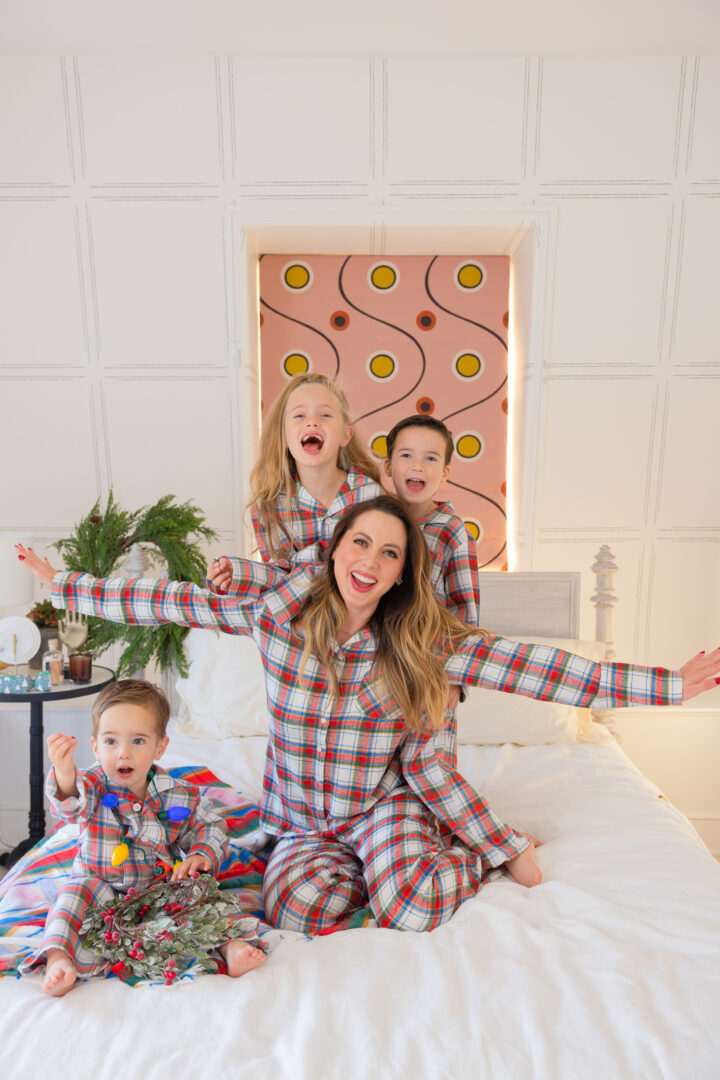 We all know I love a matching pajama moment, and I even made my own version this holiday season for the Happily Eva After Collection! I hope all of you who ordered some for yourself are loving them, by the way! Sadly, we didn't produce any kids sizes this season, so I had to outsource our matching family pajamas for this year. Ian and I are throwing our family holiday party aboard the Polar Express this year, and we have a holiday pajama dress code. I found the cutest family matching jammies in my search for our set. I thought I would share since I know so many of you are looking for those fun matching sets this time of year! I'll be honest, I end up buying multiple sets of matching holiday pajamas for the kiddos, too. Some more traditional and some more whimsical. I included a little bit of everything below!
Kids' Flannel Two-Piece Family Pajamas
$39
These are the classic flannel pajamas we chose for our party! They're SO soft and cozy. I always size up for the kids so they can wear them all year long. We are not above it! LOL
Jersey Pajama Set - Starboard Glow Christmas Trees
$85
I love these Christmas trees! Just festive enough, but not too over the top that everyone won't be happy in them.
Kids' Glow In The Dark Fitted Two-Piece Pajamas
$35
These just come in kid sizes but I'm OBSESSED. The dinos on them glow in the dark at night!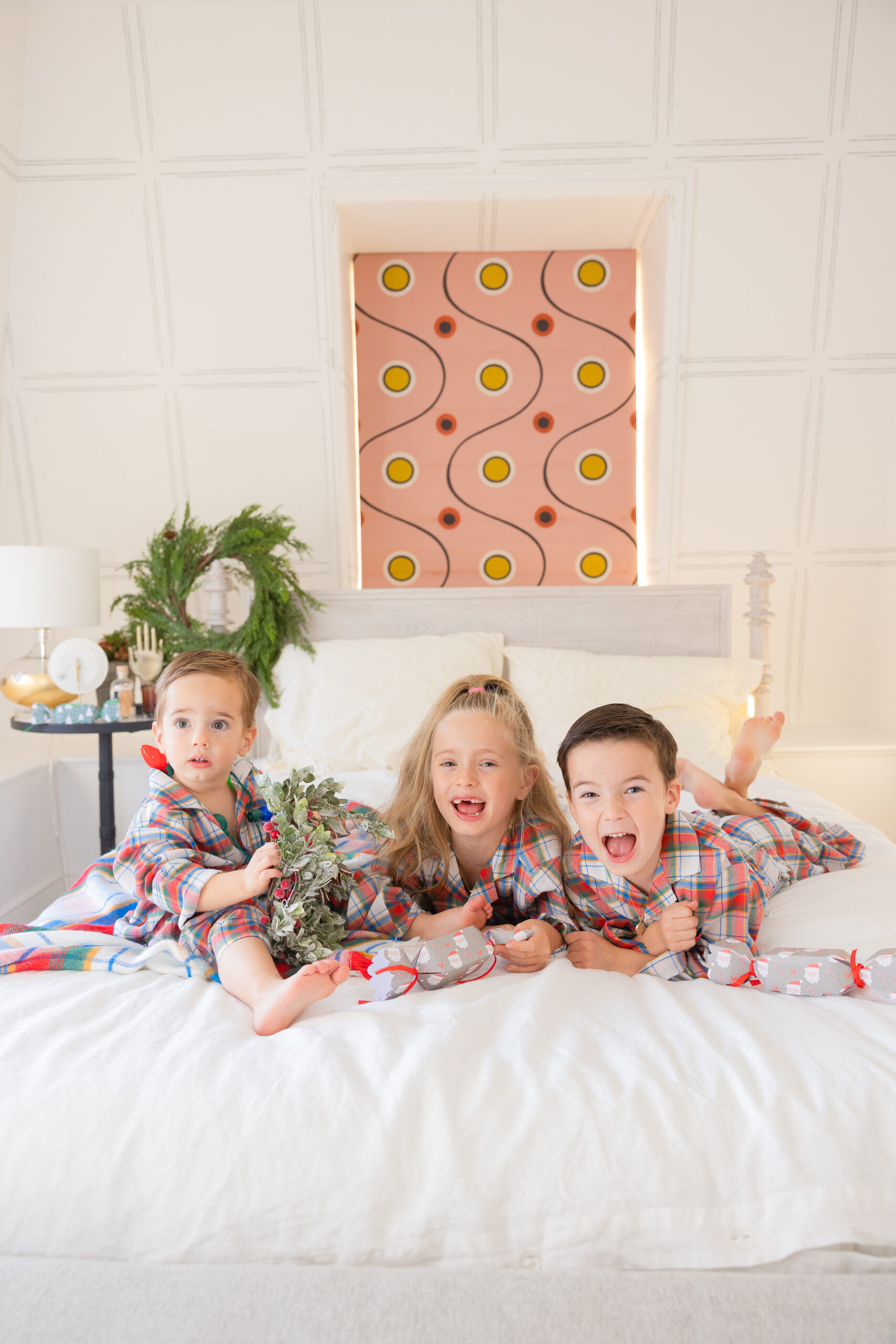 Long John Pajamas In Organic Cotton
$28.80
These long-john-style pajamas are another family fave. We got these the year I was preggo with Mateo and I still love them.
Disney Mickey Mouse Long John Pajamas In Organic Cotton
$40
My fellow Disney lovers, rejoice! These organic cotton pajamas are so cozy and come in sizes for the whole fam.
Kids Scarlett Nightgown, Sleigh Bells in the Snow
$40.80
If you're looking for a more classic shape, Petite Plume has the cutest print this year, available in a nightgown and classic button-down style. Sizing for the whole fam!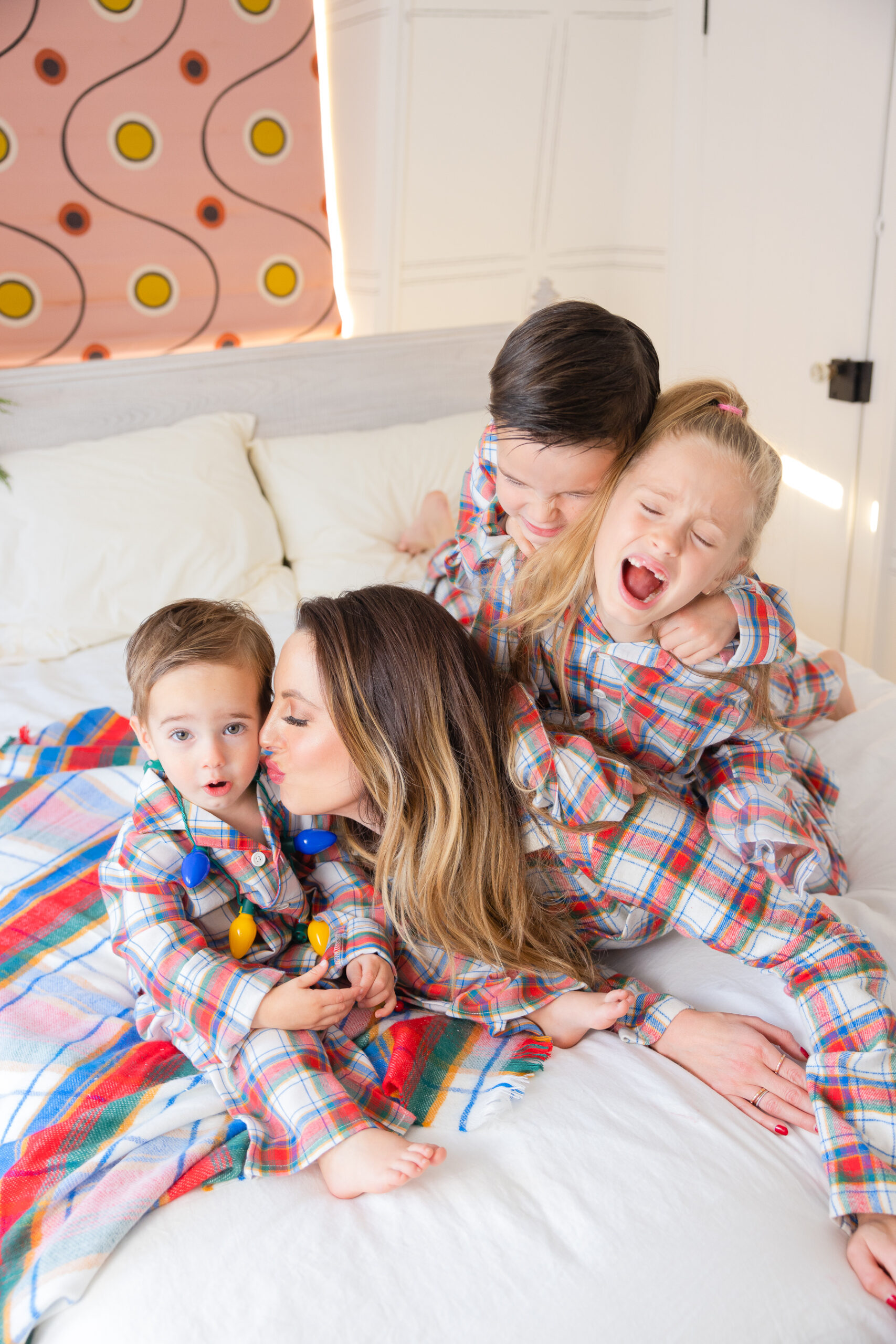 Red Women's Pajamas, Holly Jolly Jungle
$100.30
I LOVE this whimsical take on holiday, with the red print featuring safari animals! Available in adult and kids sizes.
Gender-Neutral Matching Snug-Fit Printed Henley Pajama One-Piece for Kids
$29.99
These gender-neutral, colorful pajamas are so cute. The pattern comes in women's too!
Gender-Neutral Matching Santa Claus Snug-Fit Pajama Set For Kids
$29.99
These Santa pajamas can be customized to your family's skin tone and come in sizes for the whole family!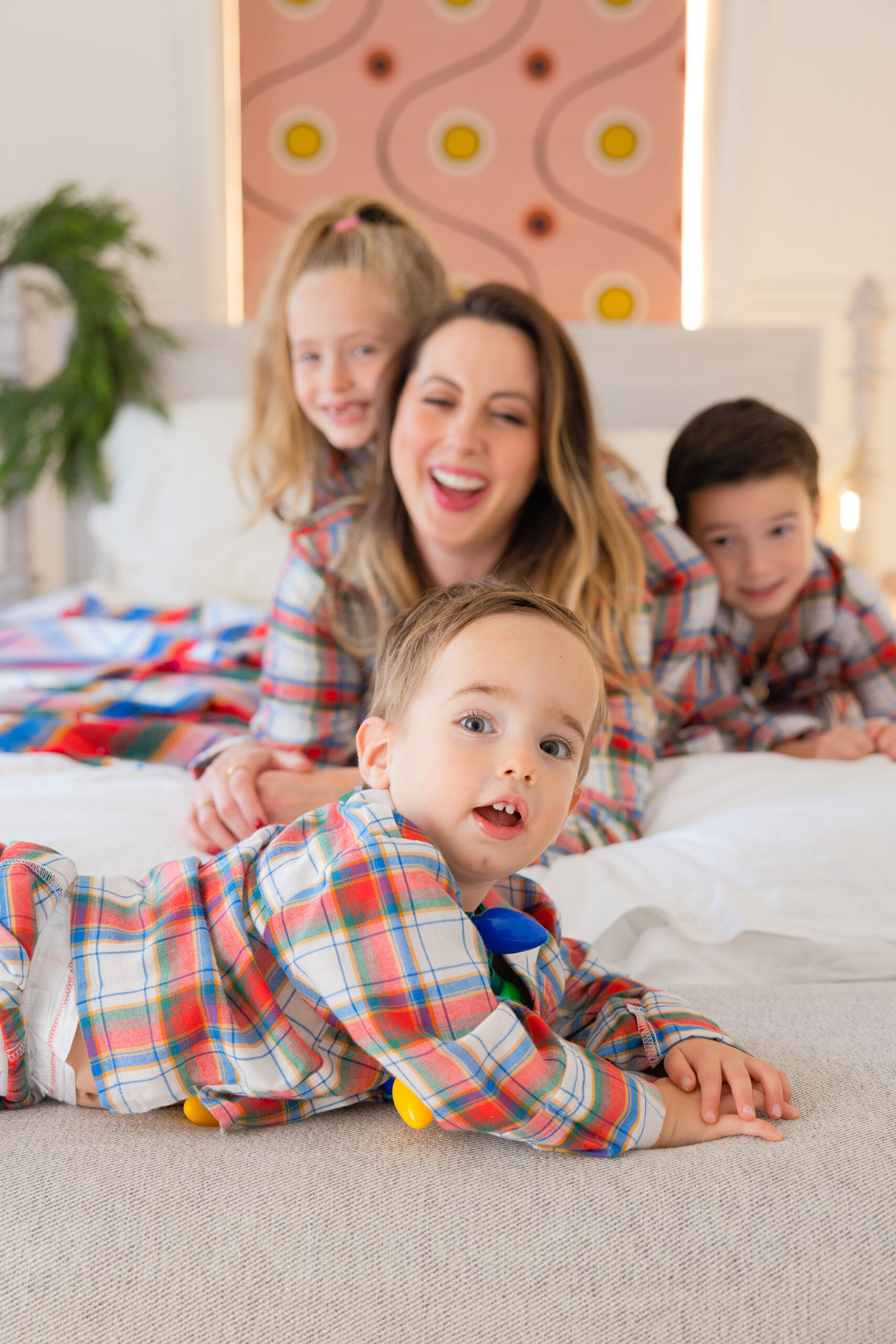 Kids 100% Organic Cotton Plaid PJ Set
$31
This organic cotton plaid pajama set is more lowkey than some other options, and is super versatile!
BabyGap 100% Organic Cotton Holiday Print PJ Set
$23
I'm loving this cheerful print since it can also feel appropriate for the winter months post-holiday!
Company Cotton™ Family Flannel Kids' Classic Pajama Set
$49
This family matching flannel set with a tree print was what I almost bought for our matching sets this year! I love them so much.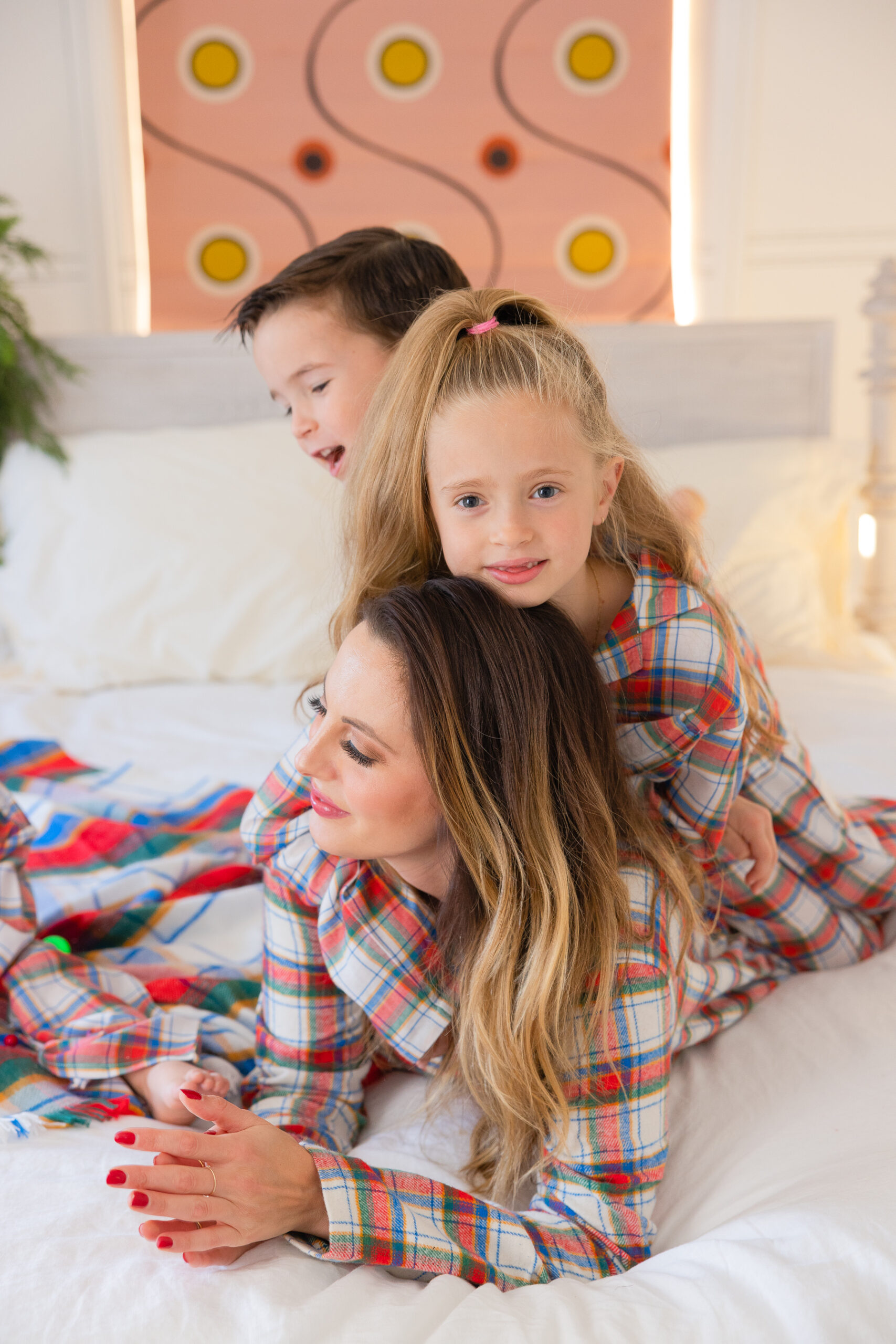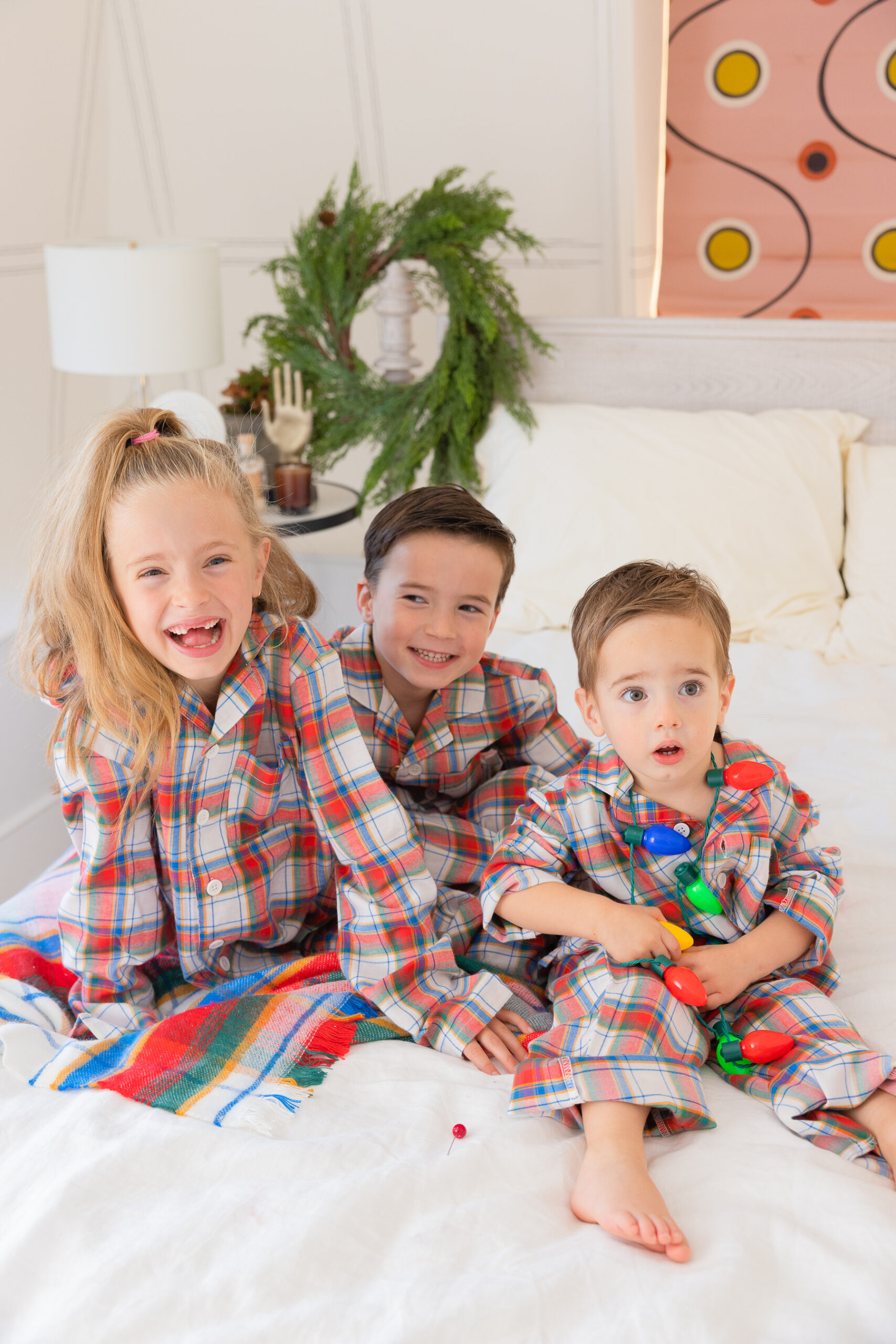 ---
Shop the post…

Photographs by 

Julia Dags

 | Copyright © 2021 Happily Eva After, Inc. All Rights Reserved.