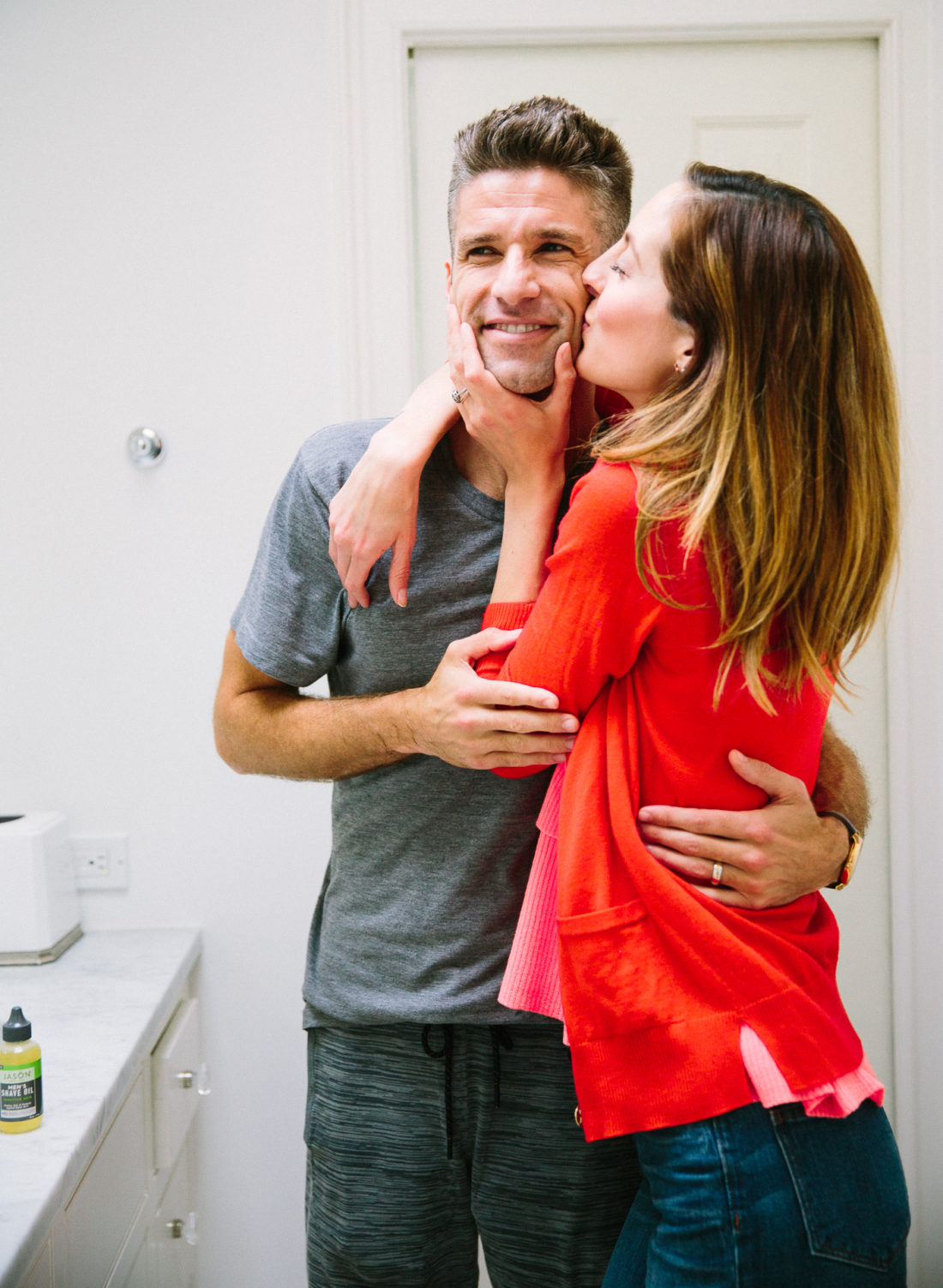 Many thanks to JĀSÖN® for sending us these shaveoils to try and for sponsoring this post! As always, the thoughts and opinions expressed below are entirely my own.
If you are a regular reader of this blog, you know that I'm married! To my handsome and sweet hubby, Kyle– who seldom makes Happily Eva After appearances. LOL. The reason for that mainly being his work schedule and not his shyness for the camera. He works on camera, in fact, and is in the homes of millions every weekend covering the British Premier League for NBC Sports. This is the British soccer league, for those of you who don't know. Ha! Because he's your typical dude, he didn't know that much about personal care when we first got married, and I've taken it upon myself in our relationship to make sure he has a great skincare routine to keep him camera ready for his job. I figured a lot of people who are reading this blog probably have a significant other who may be a little personal-care-challenged as well– so today I'm sharing my Men's Grooming Tips! Plus some products that my hubby has happily incorporated in to his routine.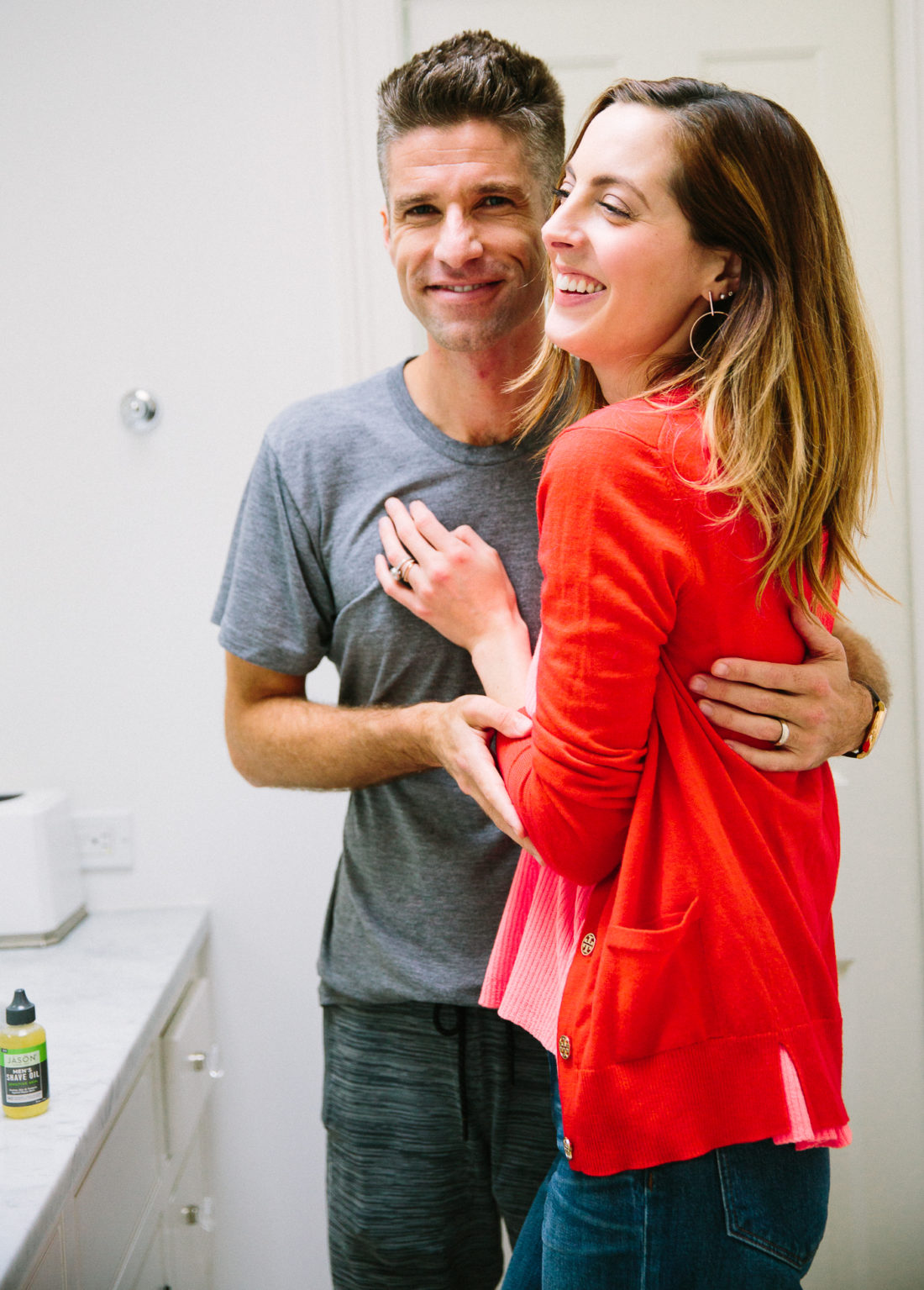 For Men's Grooming needs, both Kyle and I turn to JĀSÖN®! JĀSÖN® is a brand I've loved for a while – they're great, better-for-you products that are effective and in a great price point. You can even buy them at Whole Foods! I really love finding nature-inspired personal care products that don't break the bank. I think their Men's products are awesome because they don't contain harsh chemicals, are super simple to use, and have a great array of scents that are geared towards the guys in our lives (I mean why wouldn't he want to use my JĀSÖN rose-scented deodorant and smell like a bouquet all day? LOL). Right now, Kyle is obsessed with their new JĀSÖN® Men's Shave Oils! He prefers the sensitive skin formula, but there's also one for those with coarse hair textures. He simply rubs drops of oil in to his beard, and then shaves! Aloe Vera, Avocado Oil, Marula Oil, and Jojoba Oil condition and protect the skin while Black Currant Seed Oil helps to control ingrown hairs. After shaving, he just pats his skin dry. No need to rinse!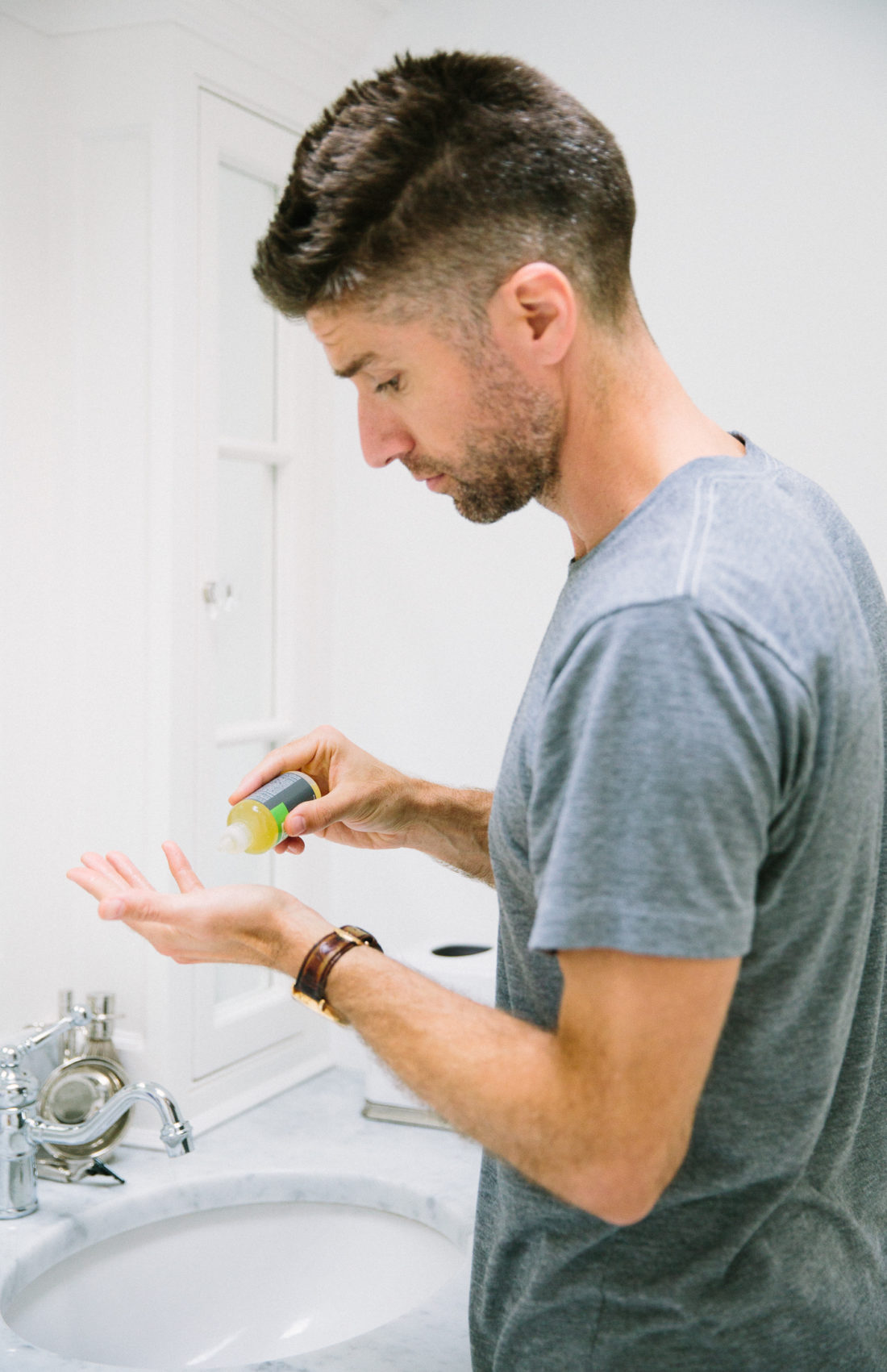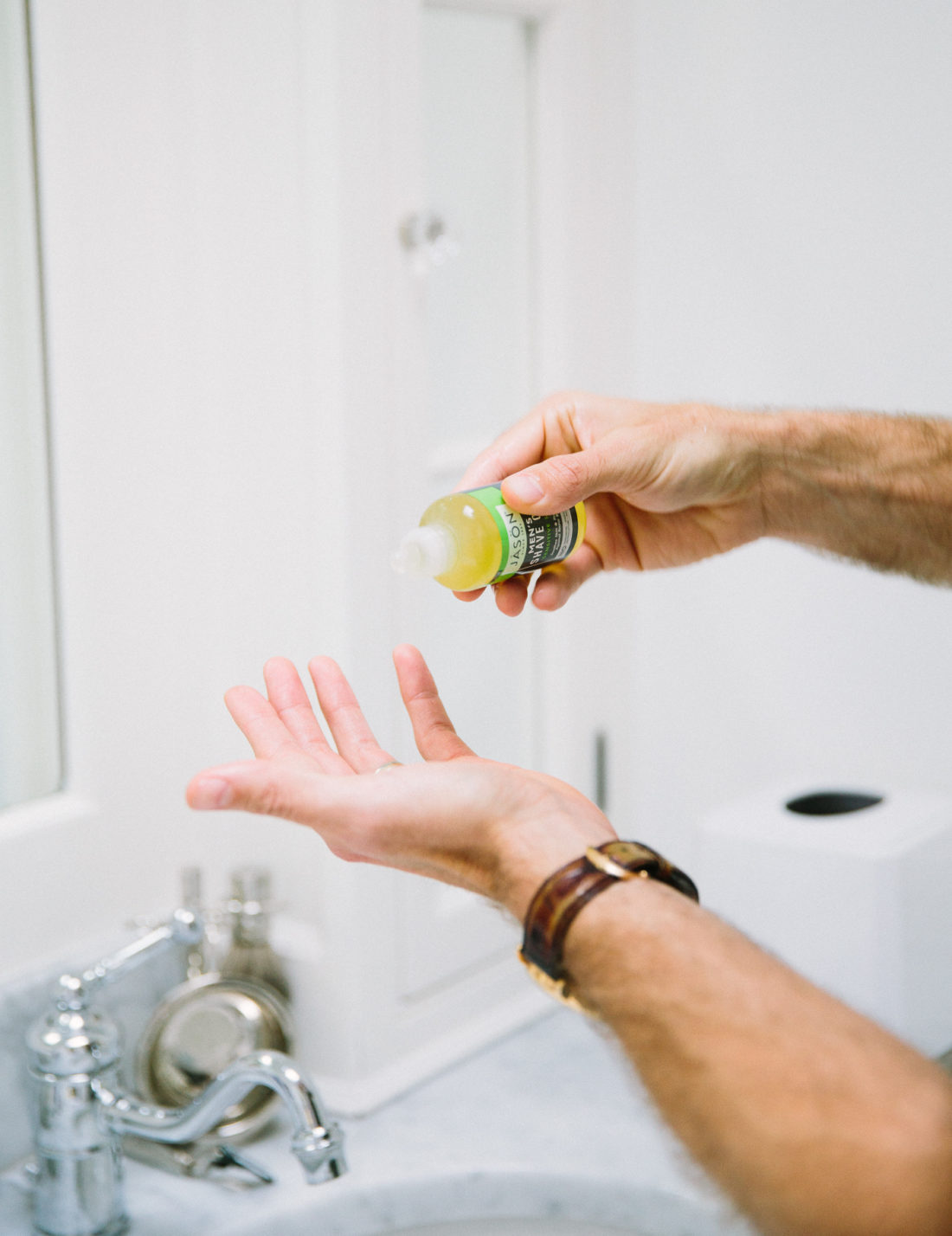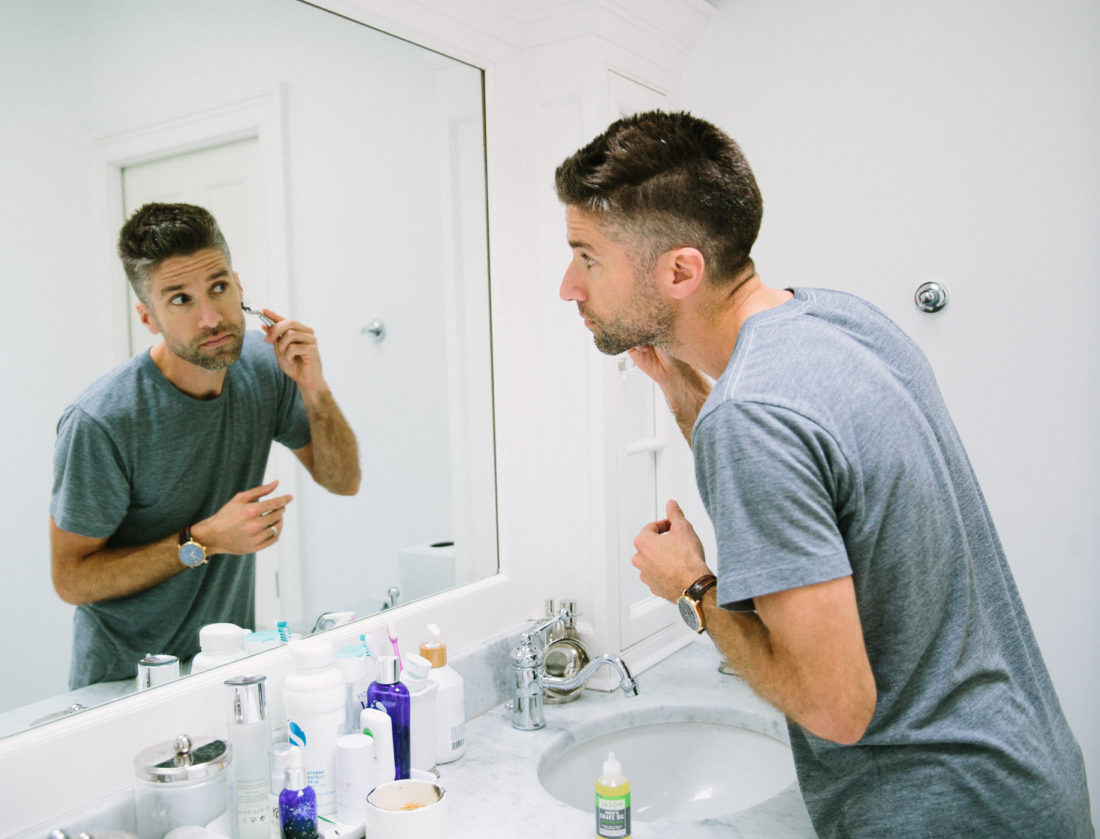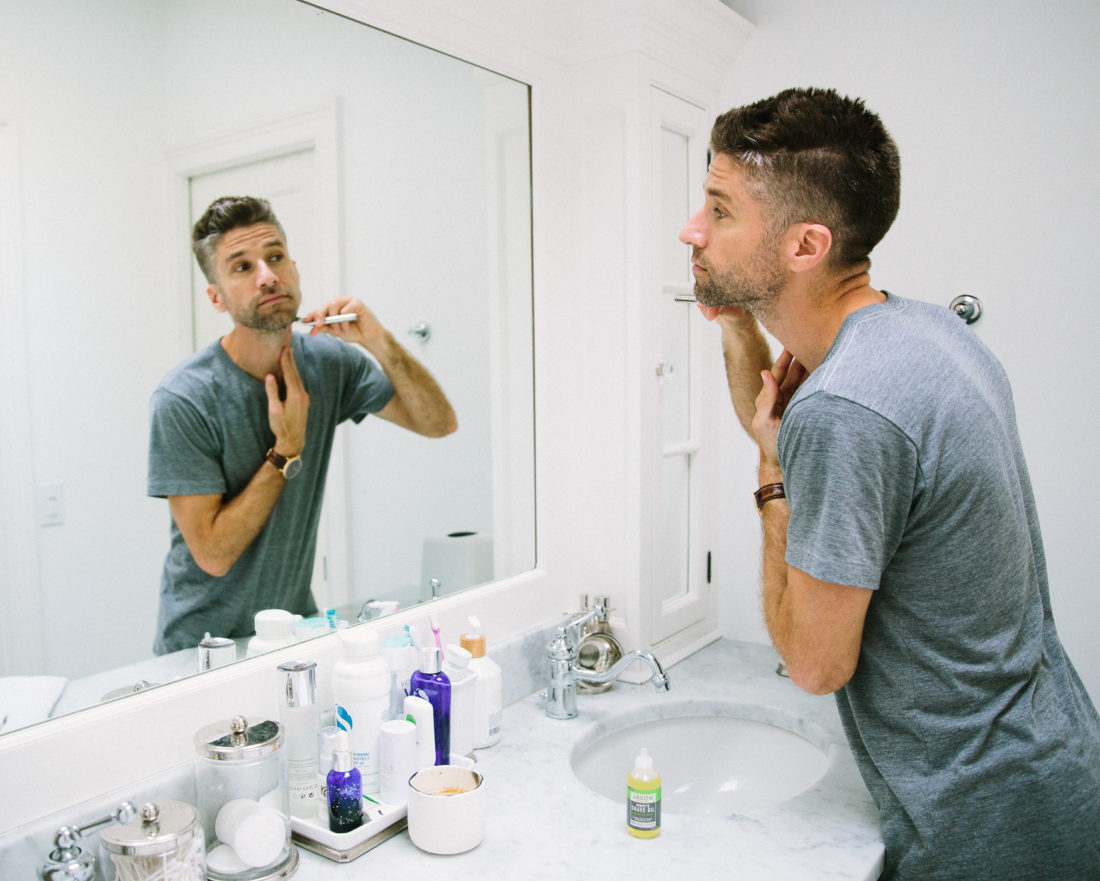 This has become a great part of his grooming routine, and fits in great with the other JĀSÖN® products he likes. In fact, if you're looking for a nice gift for the hard-to-buy-for man in your life, I recommend a curated gym bag! Kyle and I just celebrated our Anniversary, and I put together a little gym bag gift for him that I knew he would appreciate and would never do for himself. I just got a bag and put in some goodies especially for him! See below for my selects…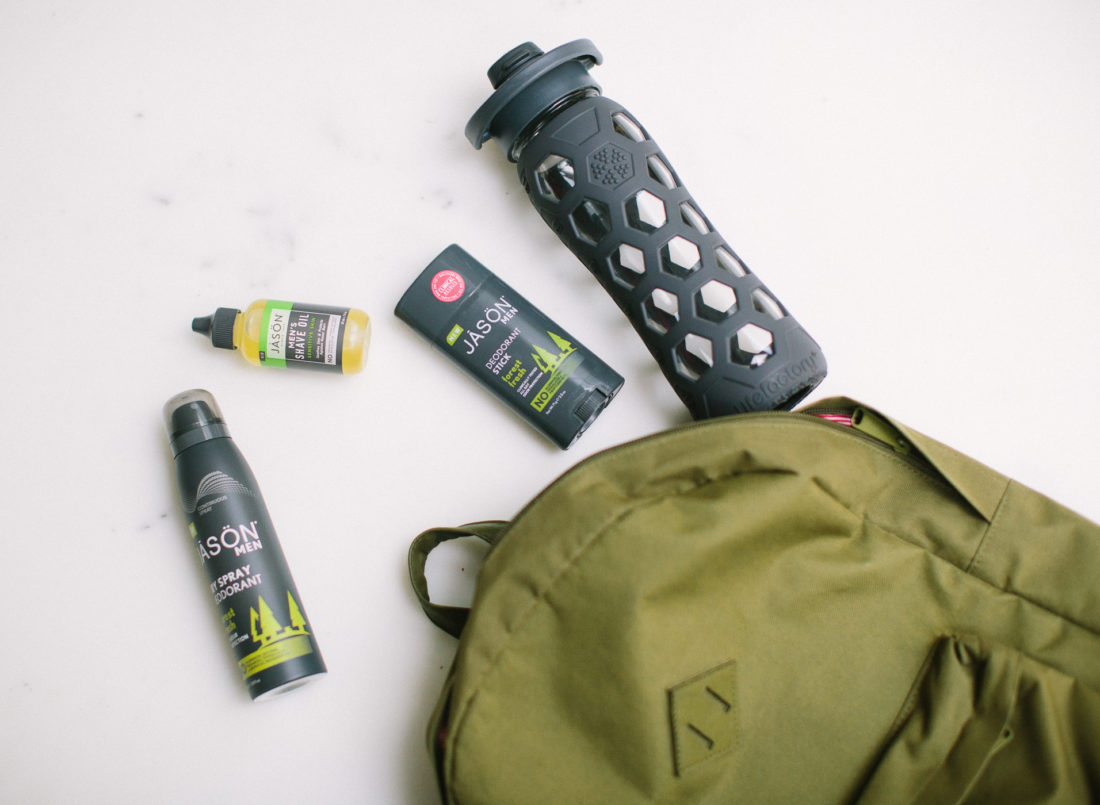 The Perfect Men's Gym Bag
Stylish Backpack or Gym Bag (Kyle prefers a hands-free backpack)
Reusable Water Bottle
JĀSÖN® Men's Forest Fresh Deodorant
JĀSÖN® Men's Shave Oil
Disposable Razors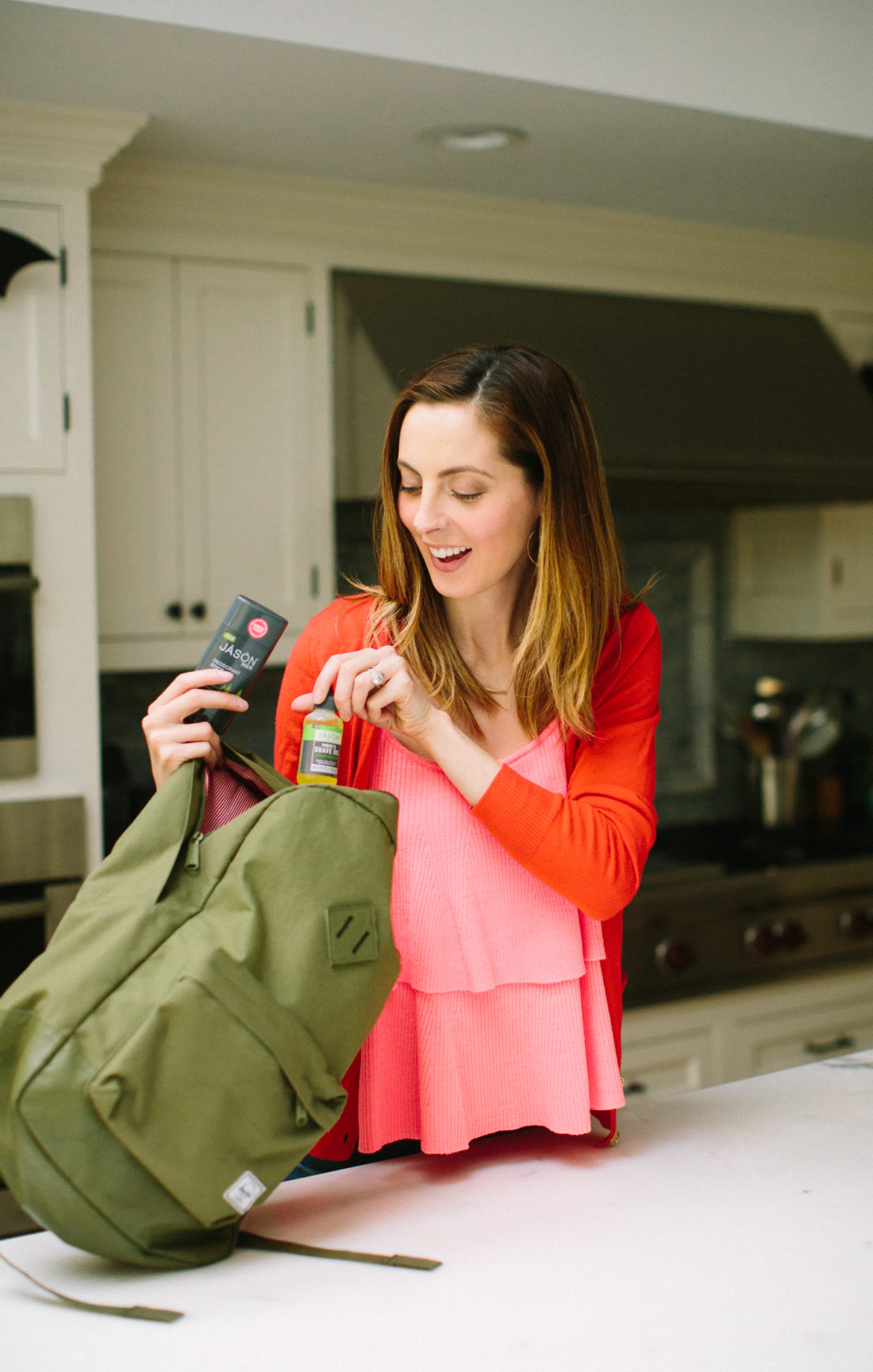 You can even add in a gift certificate for Golf Lessons or time at a Rock Climbing gym for something outside the box. Sometimes it's so fun to pamper those guys in our lives…not to mention that we get the benefits ourselves when their skin is so soft and they smell divine! Win, Win!
Is this JĀSÖN® Men's Shave Oil a part of your guy's routine? I'd love to hear in the comments below!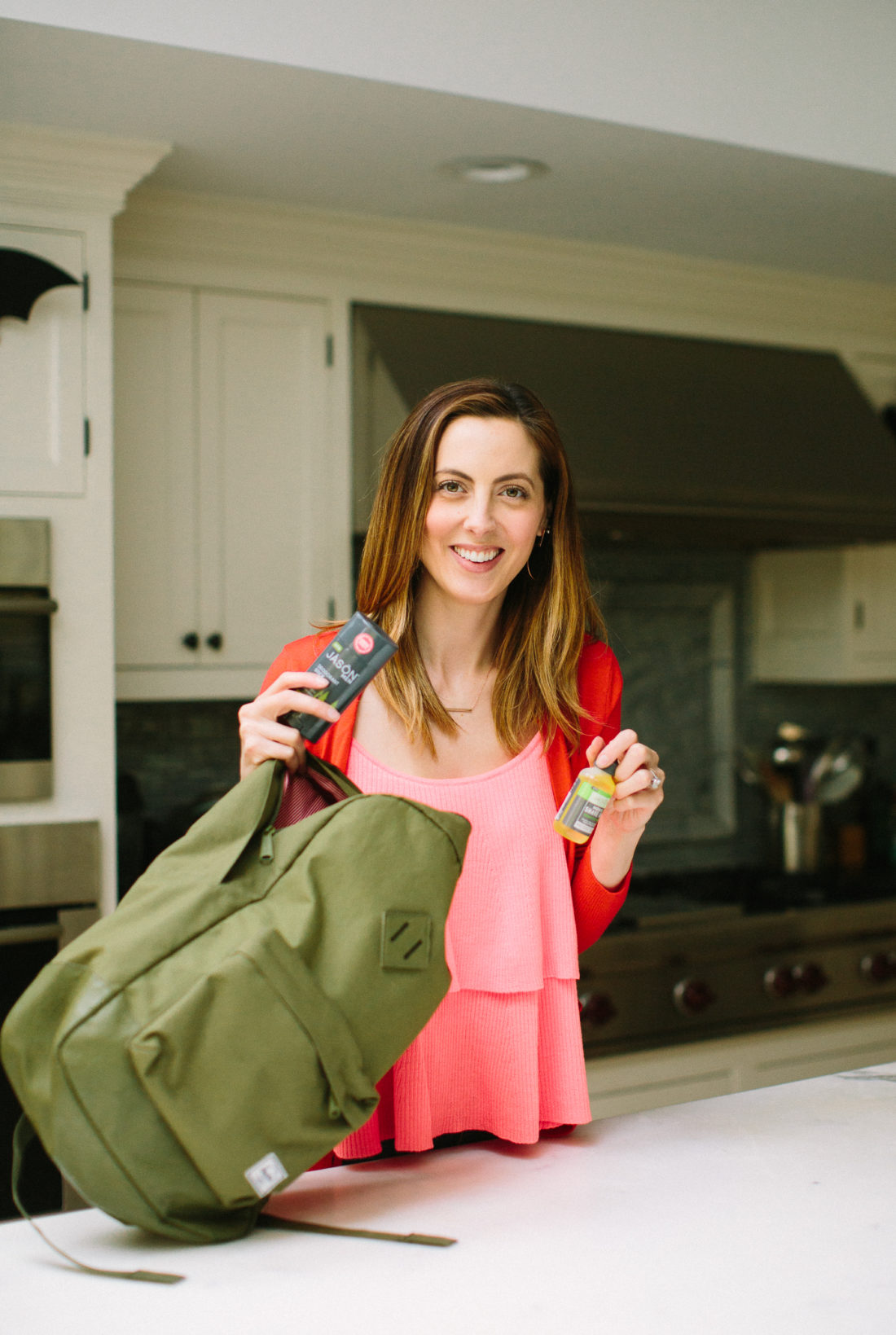 Photographs By Lindsay Madden Photography
Save