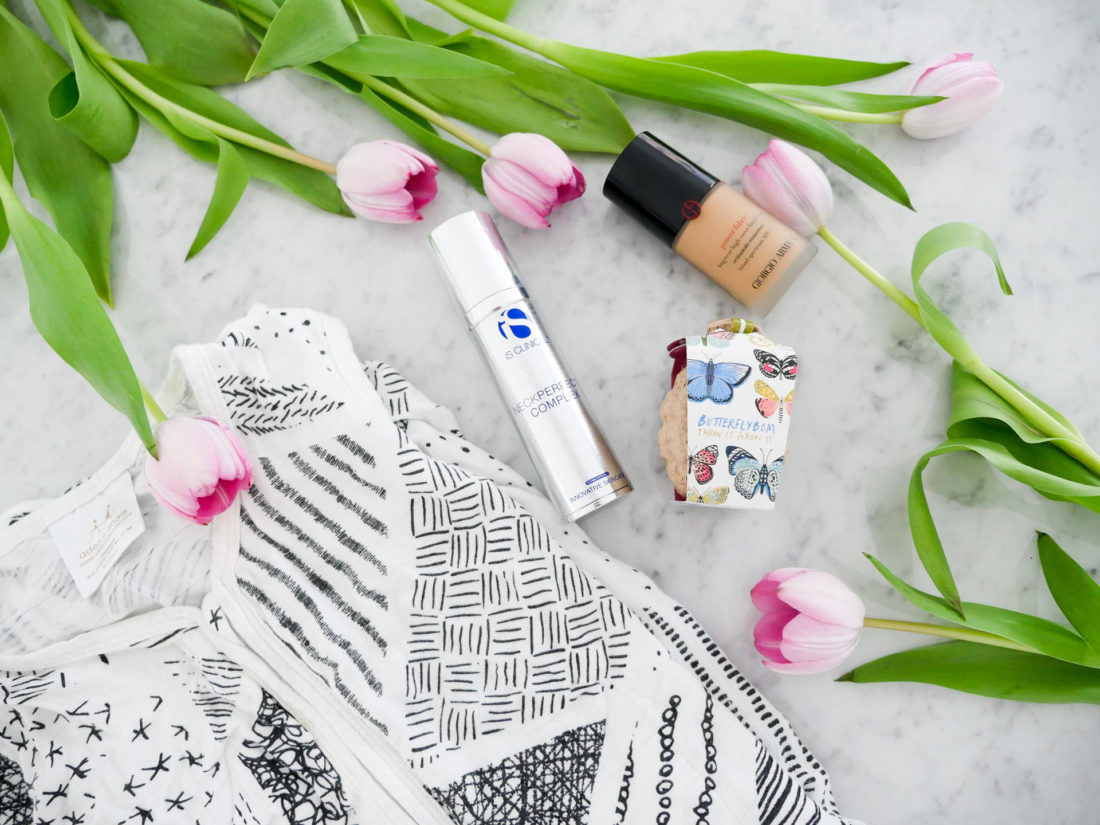 Welcome to my Monthly Obsessions for May! A few of these products are new, that I've tried and absolutely fallen for– and one of them is a product that the Happily Eva After readership demanded to know about! I've been getting so many messages recently on the blog and Instagram asking me to share about certain things you see around the house or on my kids in my daily Instastories.  Sometimes certain products are so ingrained in my daily life that I forget to feature them. But the readership has eagle eyes! Ha! I really love hearing which products pique your interest, so keep the questions coming.  Without further ado, here are some of the things I'm loving this month: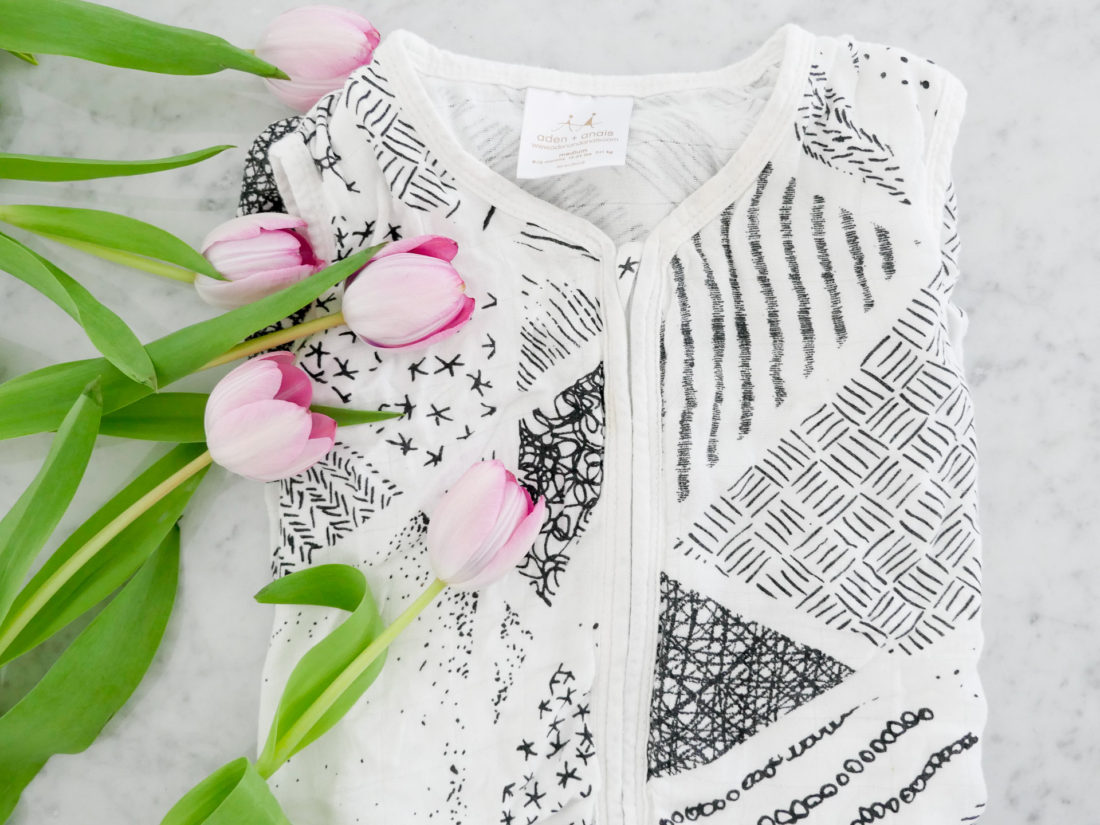 This sleep sack has been Mr. Popularity this past month. So many questions about it from my followers on Social Media! Admittedly, Major sleeps in this almost every night (when it's not in the wash) because it's my fave one he has.  It's SO soft and the fabric isn't treated with any harsh chemicals or dyes.  I am such a fan of Aden & Anais as a brand.  I even interviewed their founder for my Eight By Eva series the first year I had the blog! When I transitioned Major out of a swaddle (he rolled over too early.  Oy. ) I started having him sleep in a sleep sack.  I love them for helping baby feel warm and secure without unsafe blankets, and I'm totally obsessed with this cool black and white pattern!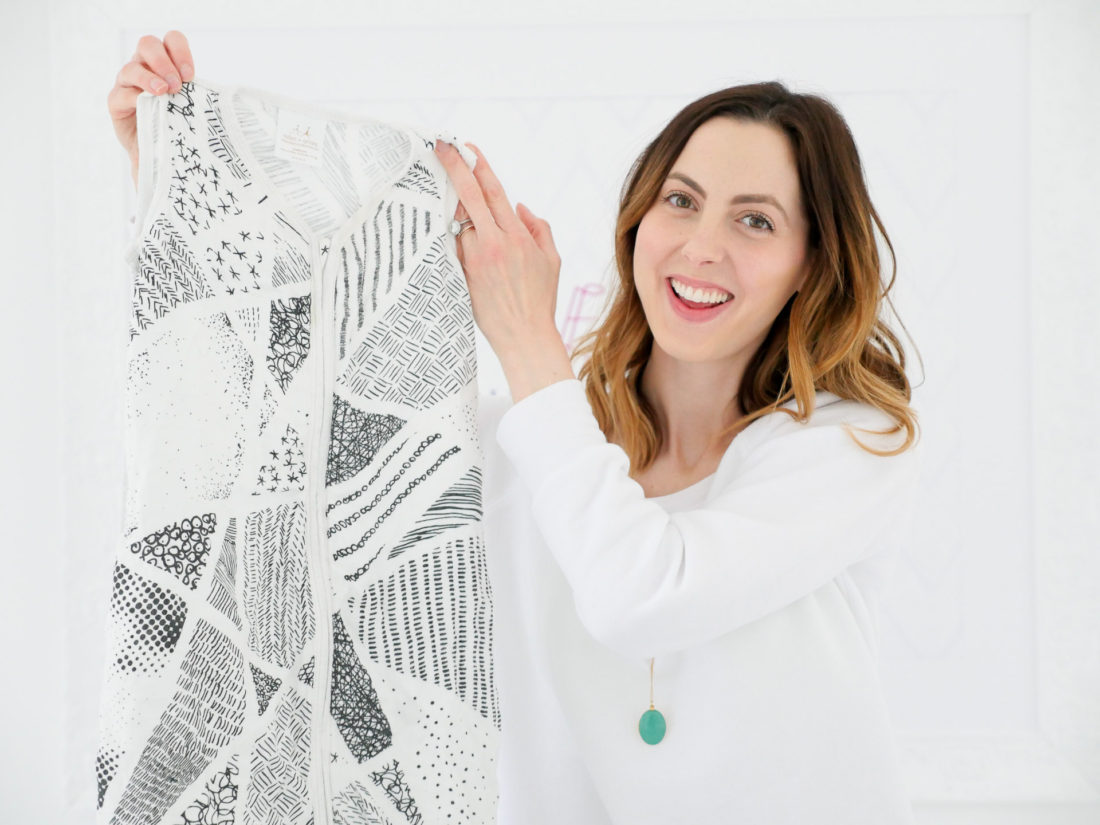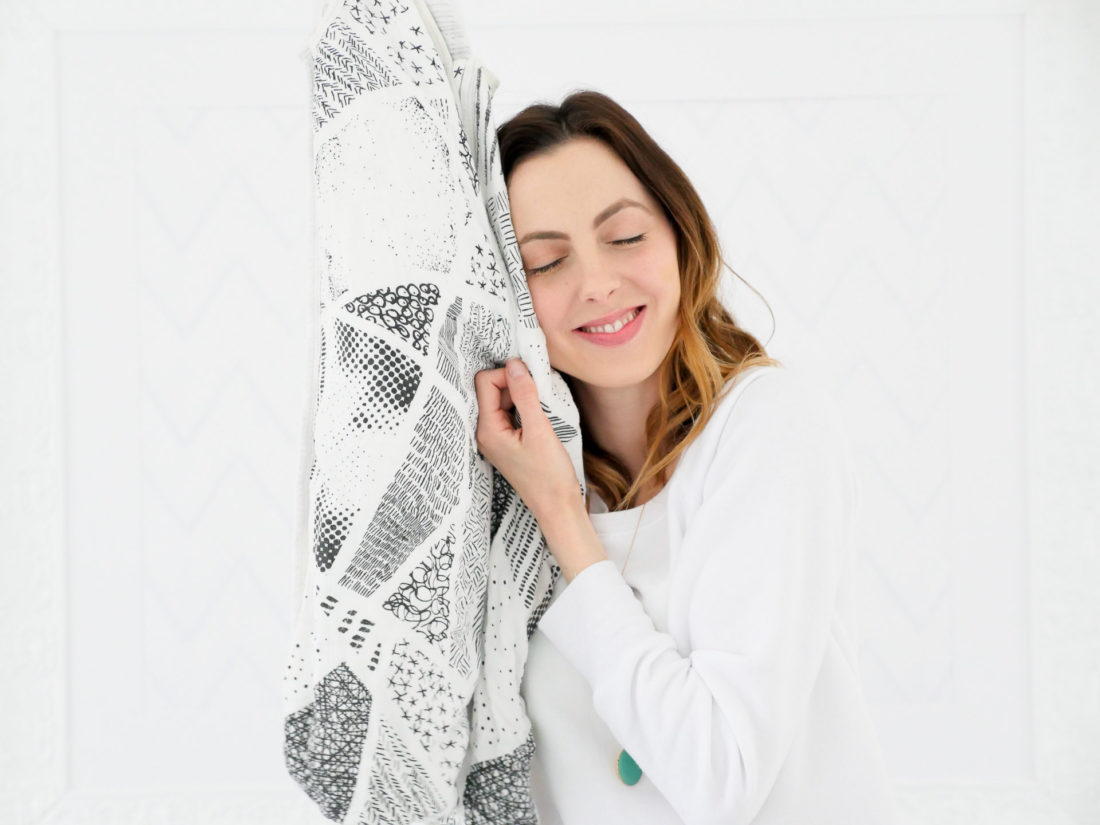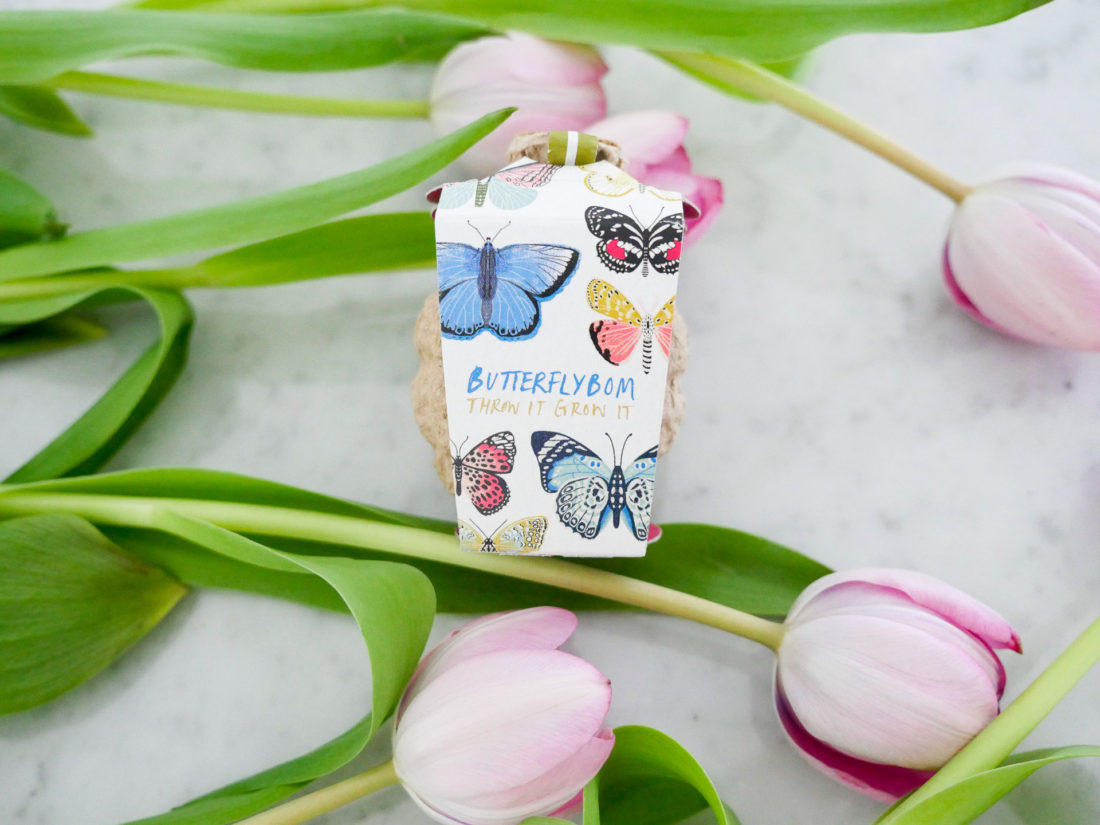 This product is the cutest, and perfect for Spring and Summer! It would be so perfect for a Baby or Bridal Shower favor, too.  I actually received a few of these as a gift from my Mom and practically died over them.  The packaging in itself is a treat– so adorable.  These little "Boms" are filled with wildflower seeds that specifically attract butterflies! All you do is pull out the cardboard "pin" and then toss the biodegradable Bom filled with seeds in to your garden or yard.  Water it (or let nature do that) and the seeds will get implanted in the soil and bloom! Talk about spreading the Happy…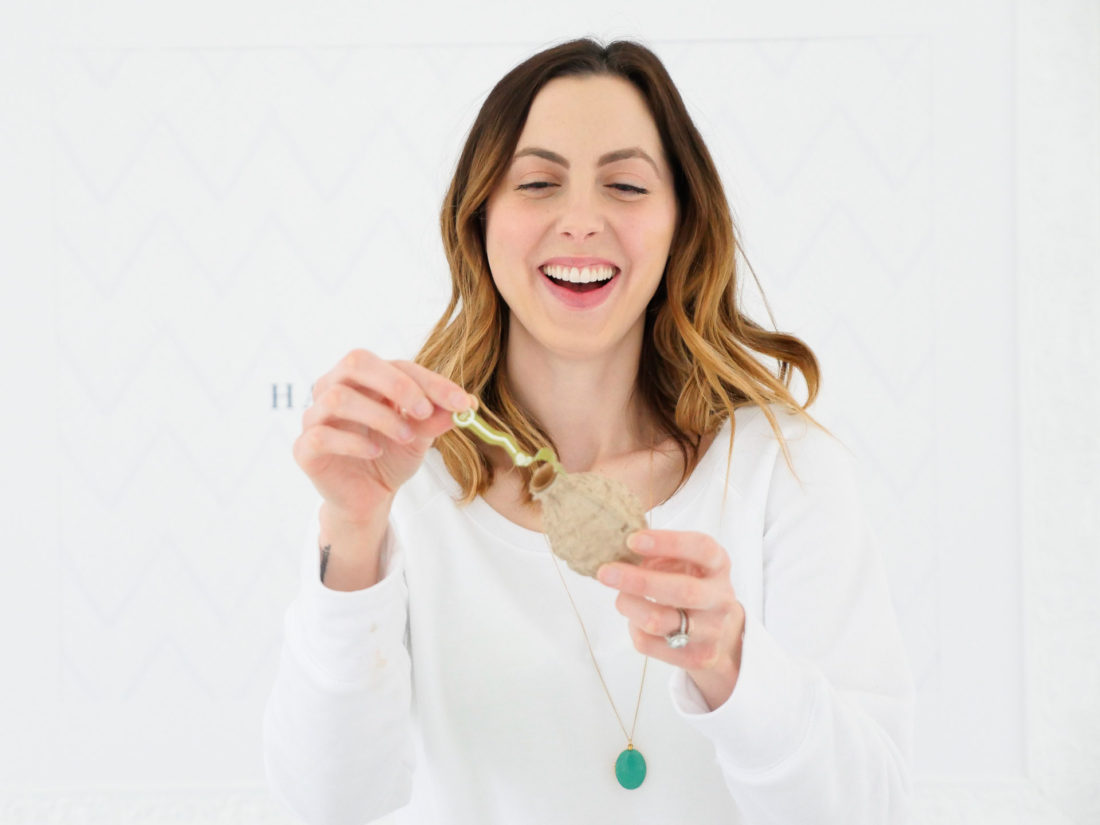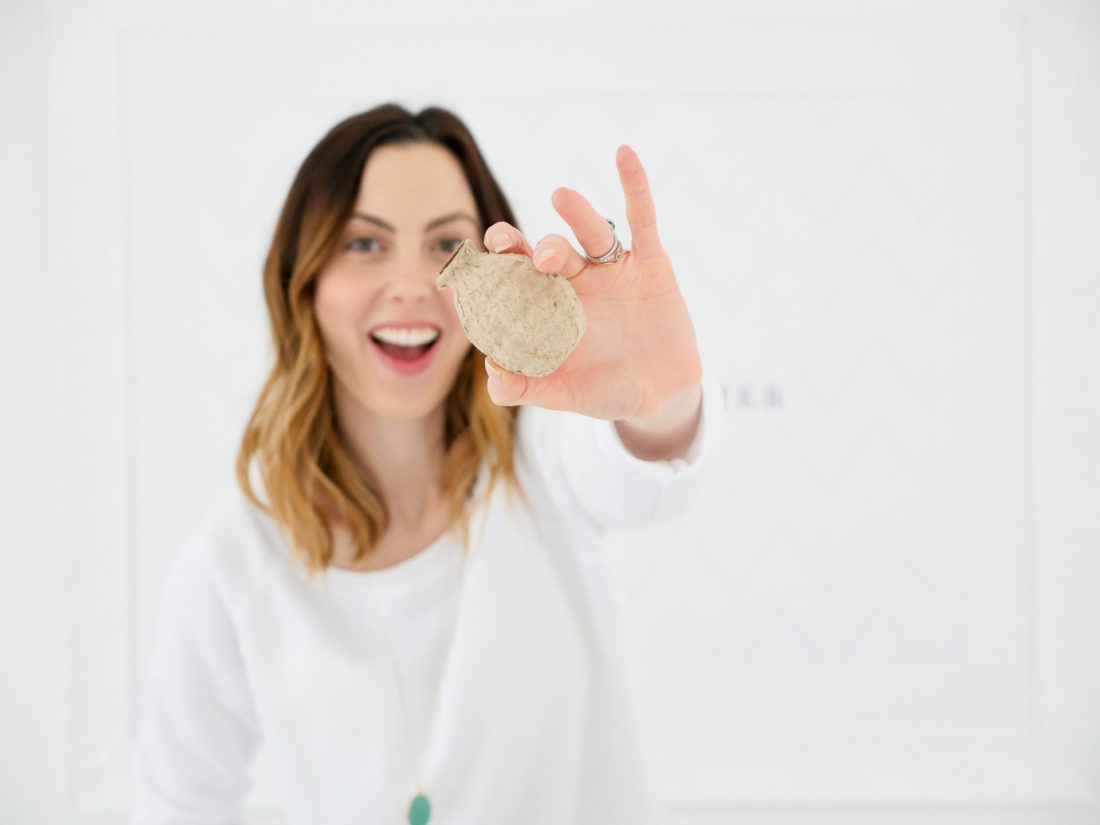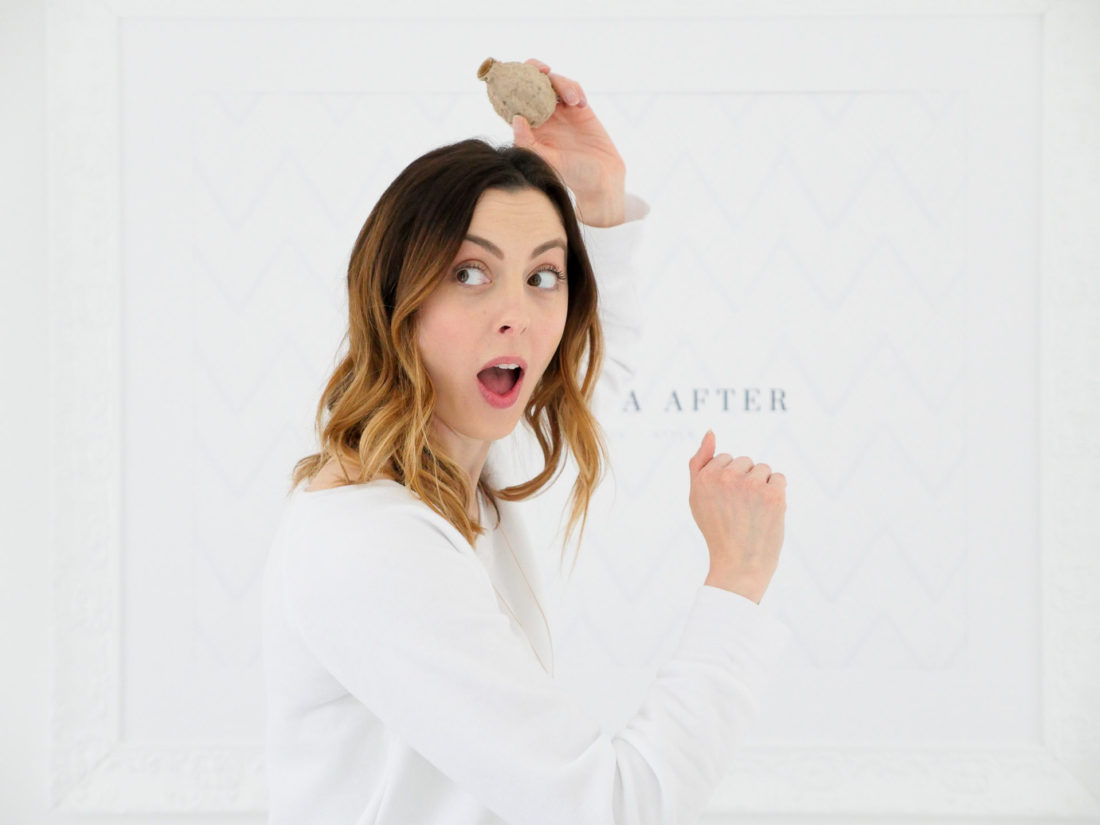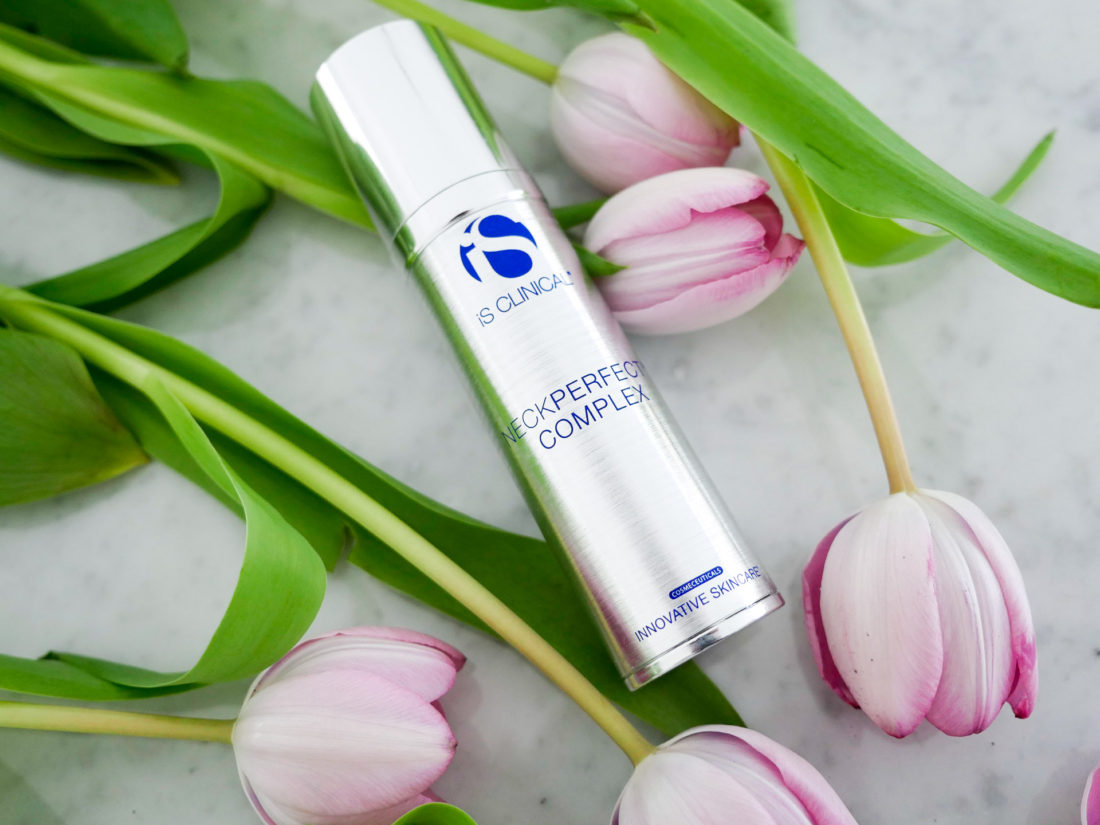 I've mentioned time and time again on here, but iS Clinical is one of my most favorite skincare brands ever.  Their Active Serum totally transformed my skin (and my life!) a few years ago when I was suffering from major breakouts.  Recently– since I'm officially "IN" my Thirties– I've decided it's time to start taking care of my neck and decolleté more actively.  I've heard from countless Facialists and skincare experts that our neck skin is far too often neglected and is really the first thing (besides our hands!) to show our age.  I refuse to have Turkey Neck before my time! When I found out that iS Clinical has a special product specifically targeted to this area, I was intrigued.  I've been using it and I'm officially obsessed! It really tightens and lifts my neck skin, and I love how proactive I feel in my antiaging routine.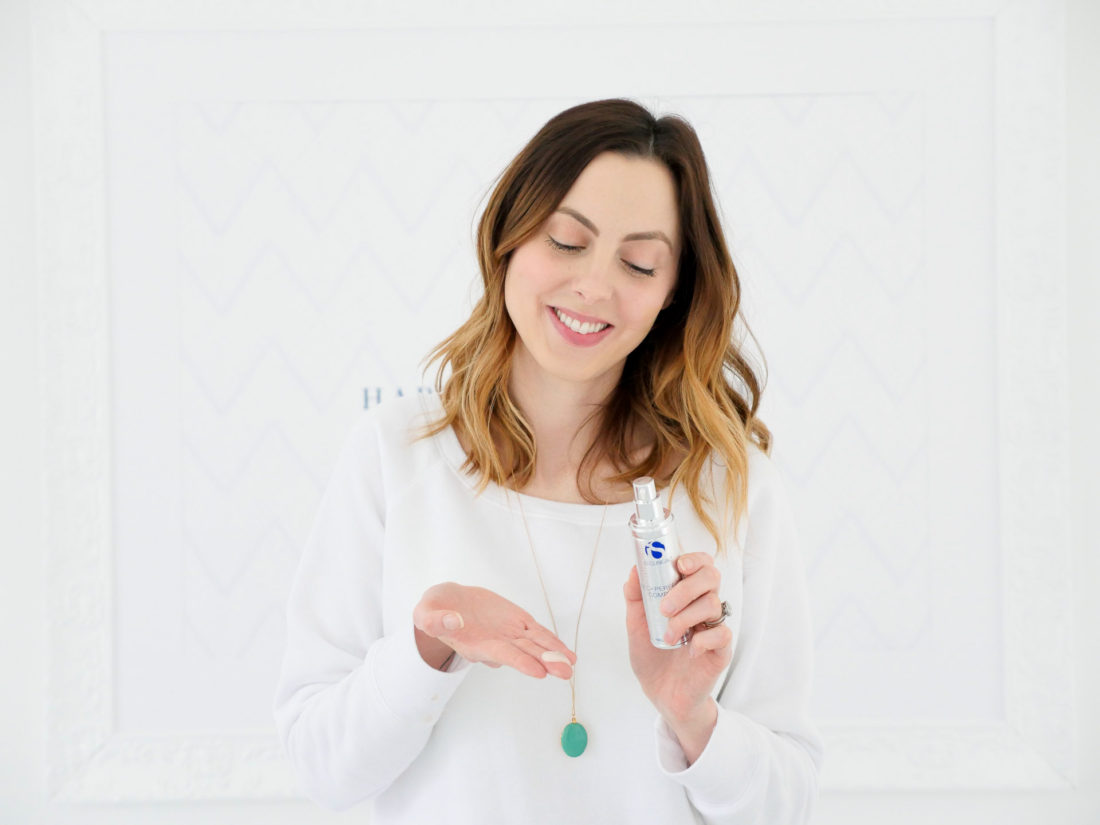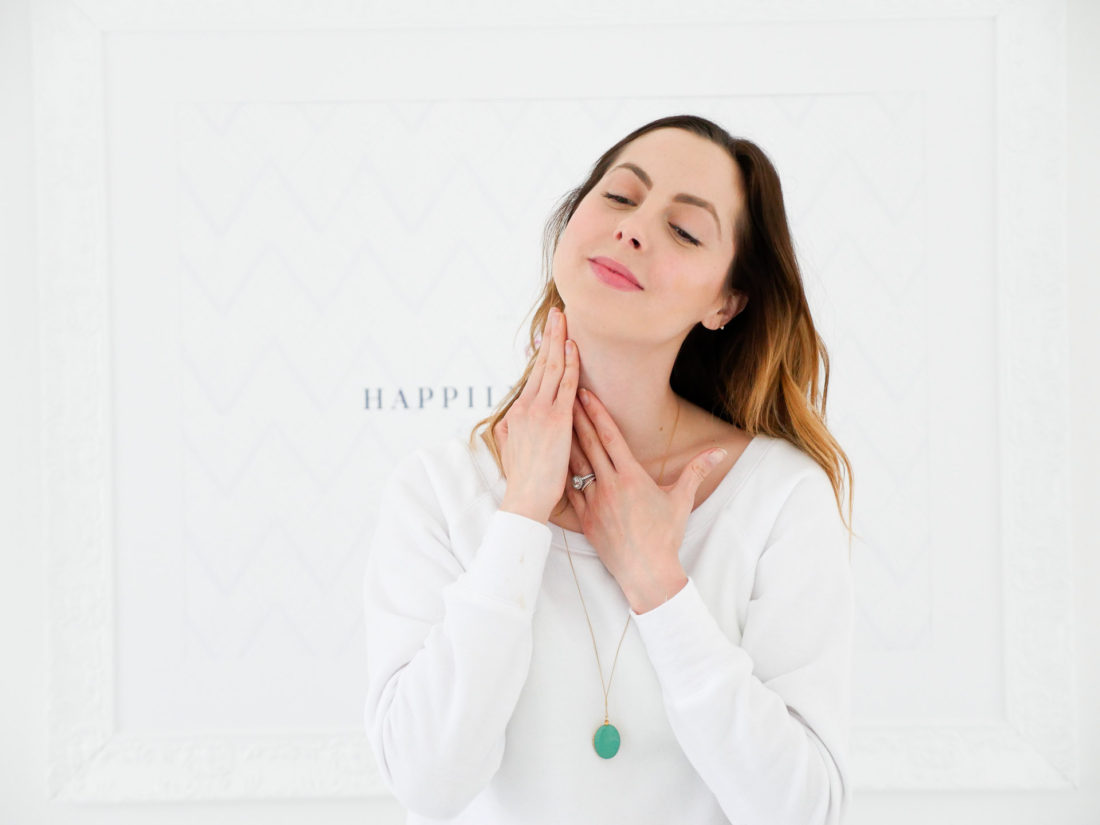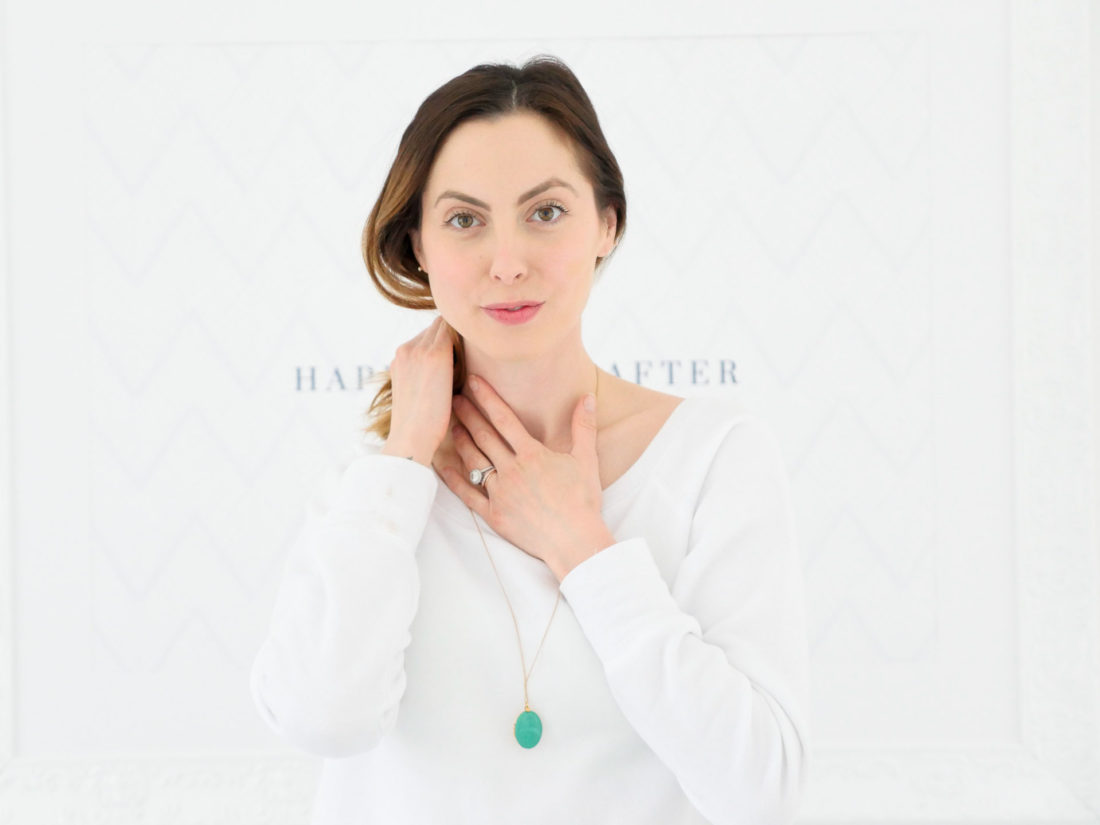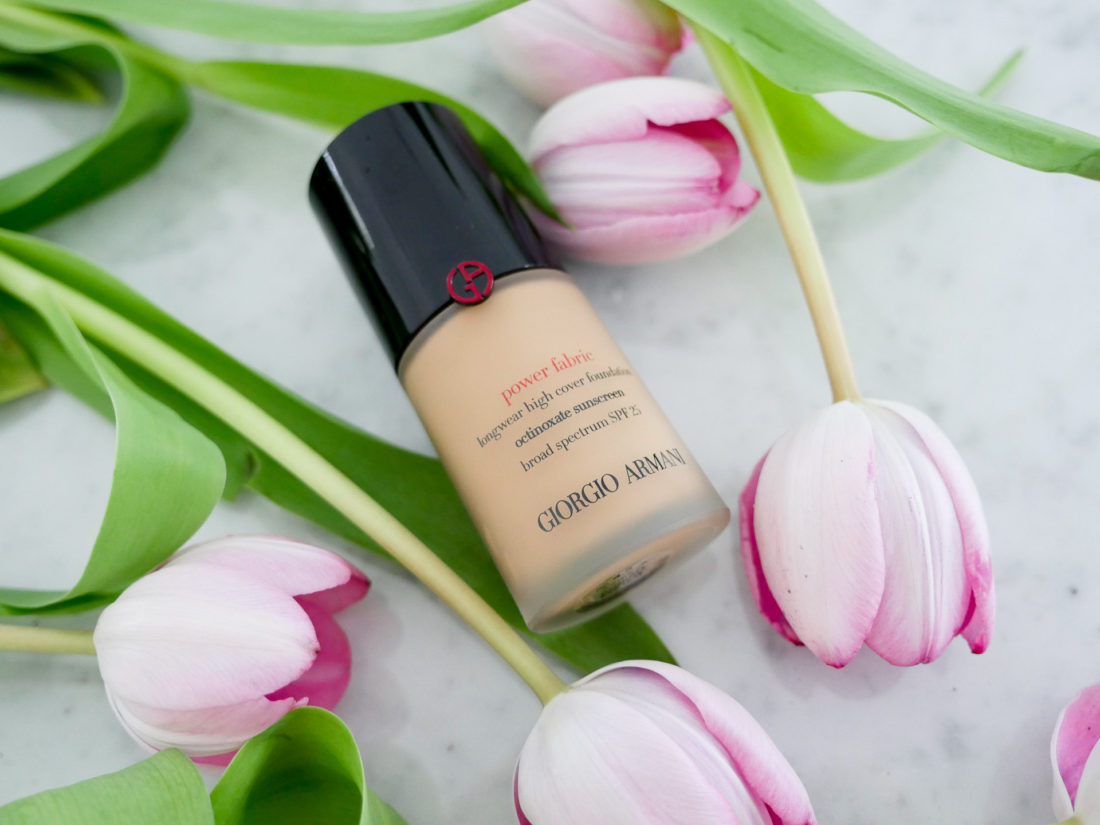 I'm always on the lookout for another great foundation.  Especially since I have to do tons of photo shoots for the blog, and have to be camera ready pretty much all the time (eek!).  Finding something with enough coverage that doesn't feel heavy is my personal Holy Grail.  I've always loved Armani Beauty Foundations because they are so lightweight, and have a really inclusive color range which is awesome. Their cult favorite, Luminous Silk Foundation, has been on my beauty shelf for years.  Sometimes, though, I need a little extra…"help"…with my skin.  They finally have a high coverage foundation! And it's awesome.  I've been using this for my shoots since it came out, and it even has SPF added! I wear 4.5 as my color match.