The following content may contain affiliate links. When you click and shop the links, we receive a commission.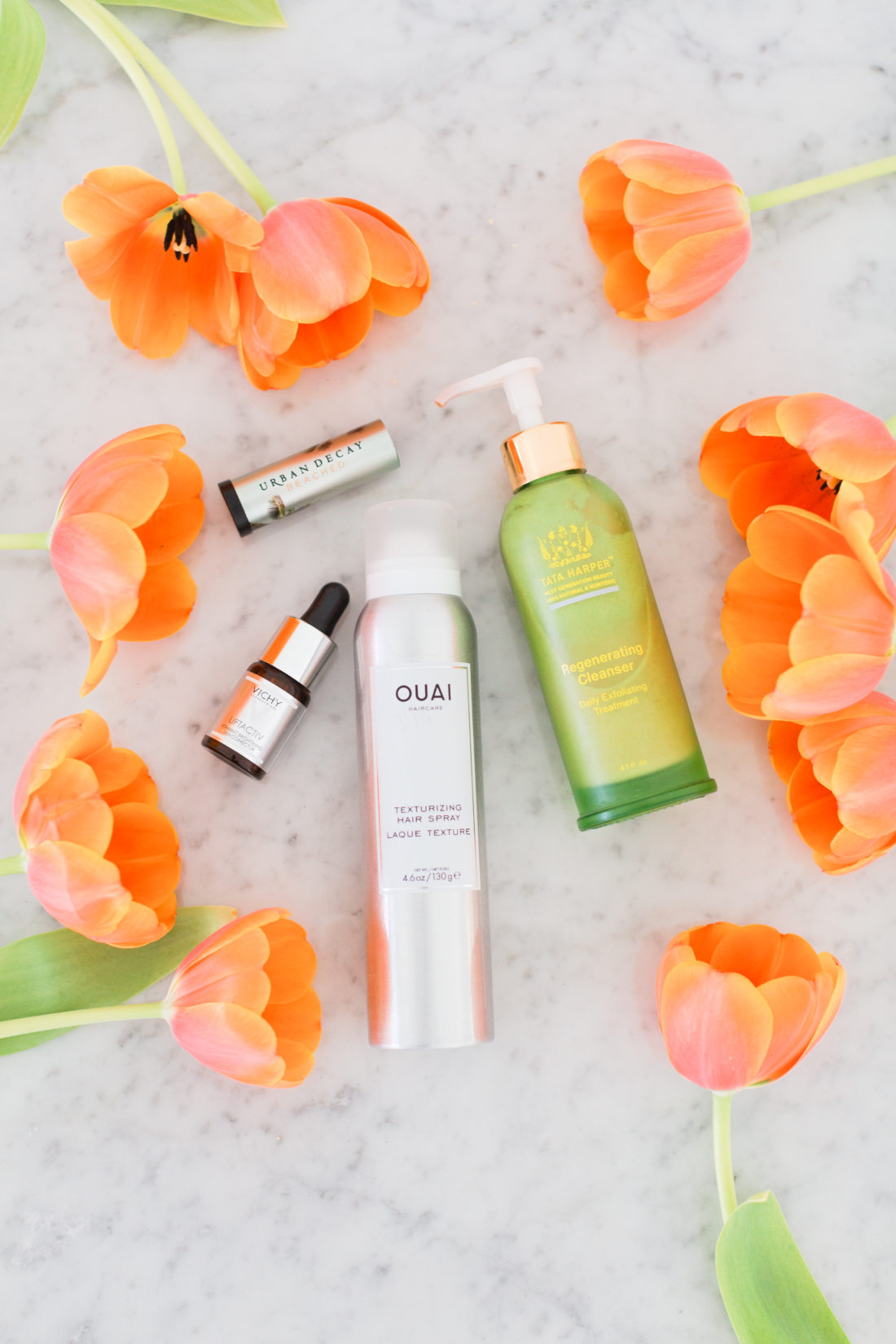 The weather has finally turned warm, and with it has come my insatiable need to try new beauty products! Ha! There's something about this time of year that makes me want a fresh new look, or a little upgrade.  It's nice to pamper yourself when the mood is so cheerful all around you.  This week I'm sharing a roundup of my favorite recent beauty products, I've found a few that I love so much I know I'll be using them for years to come.  I hope you love them as much as I do!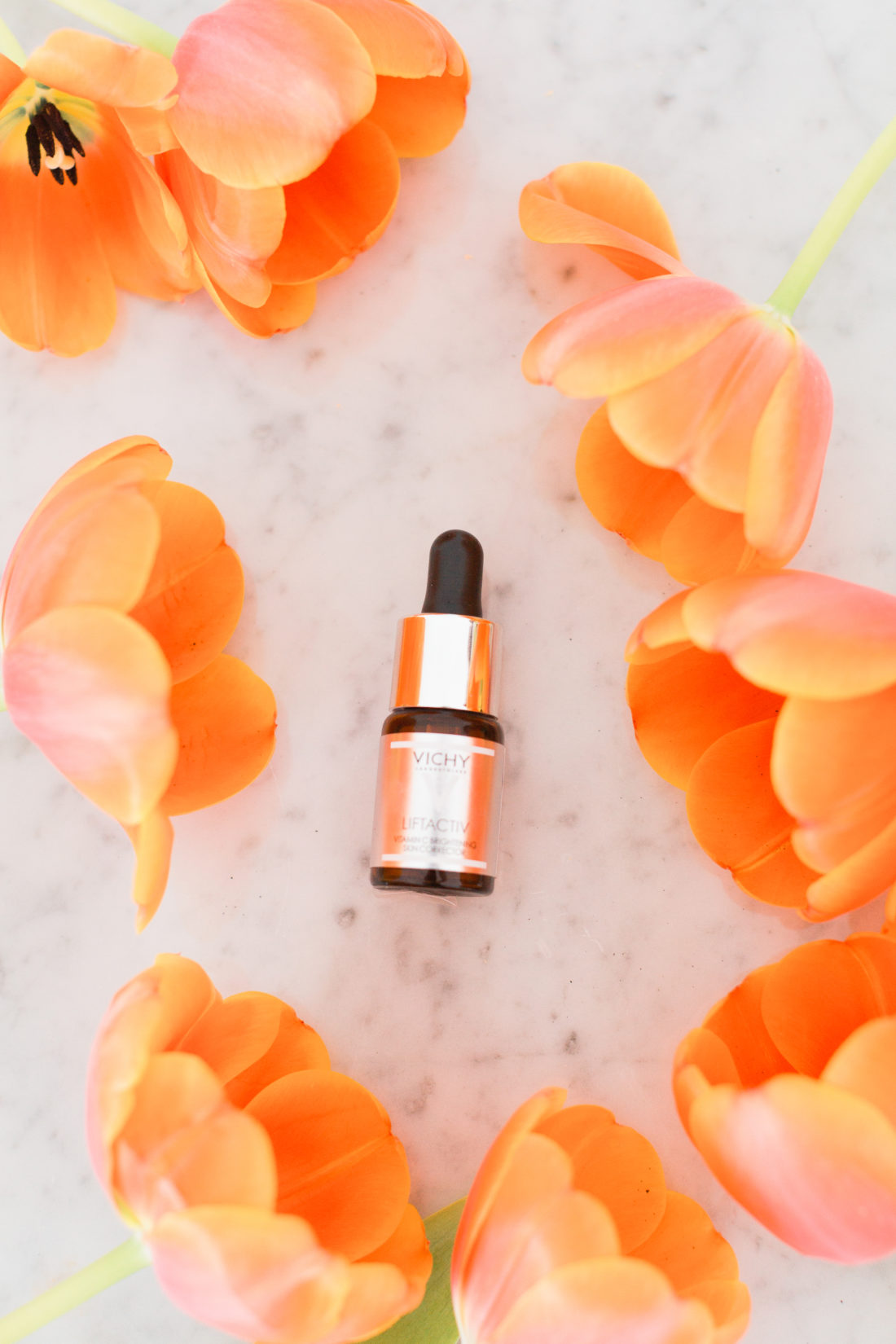 This serum is a new product that I'm absolutely LOVING.  I had been looking for a serum to wear during the day to brighten my skin, and this one is a powerhouse.  It's 15% vitamin C with hyaluronic acid that brightens and firms skin without parabens or fragrances. I love VICHY products (their micellar water is amazing, and what I use to take off my makeup daily), and I'm excited to have this as a new part of my routine! I apply 4-5 drops in my palms, rub them together, and then pat the serum in to my face.  I follow with my SPF moisturizer.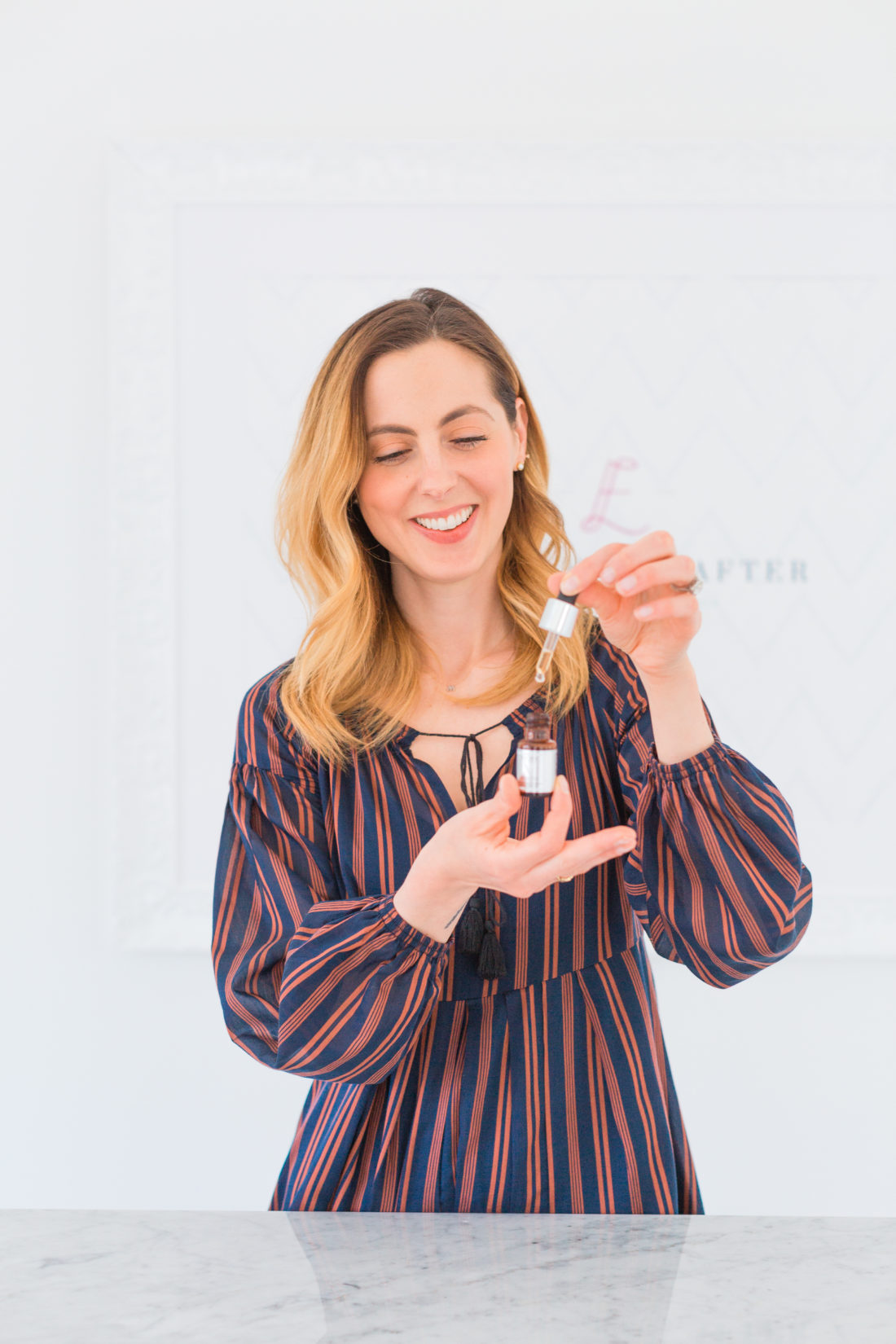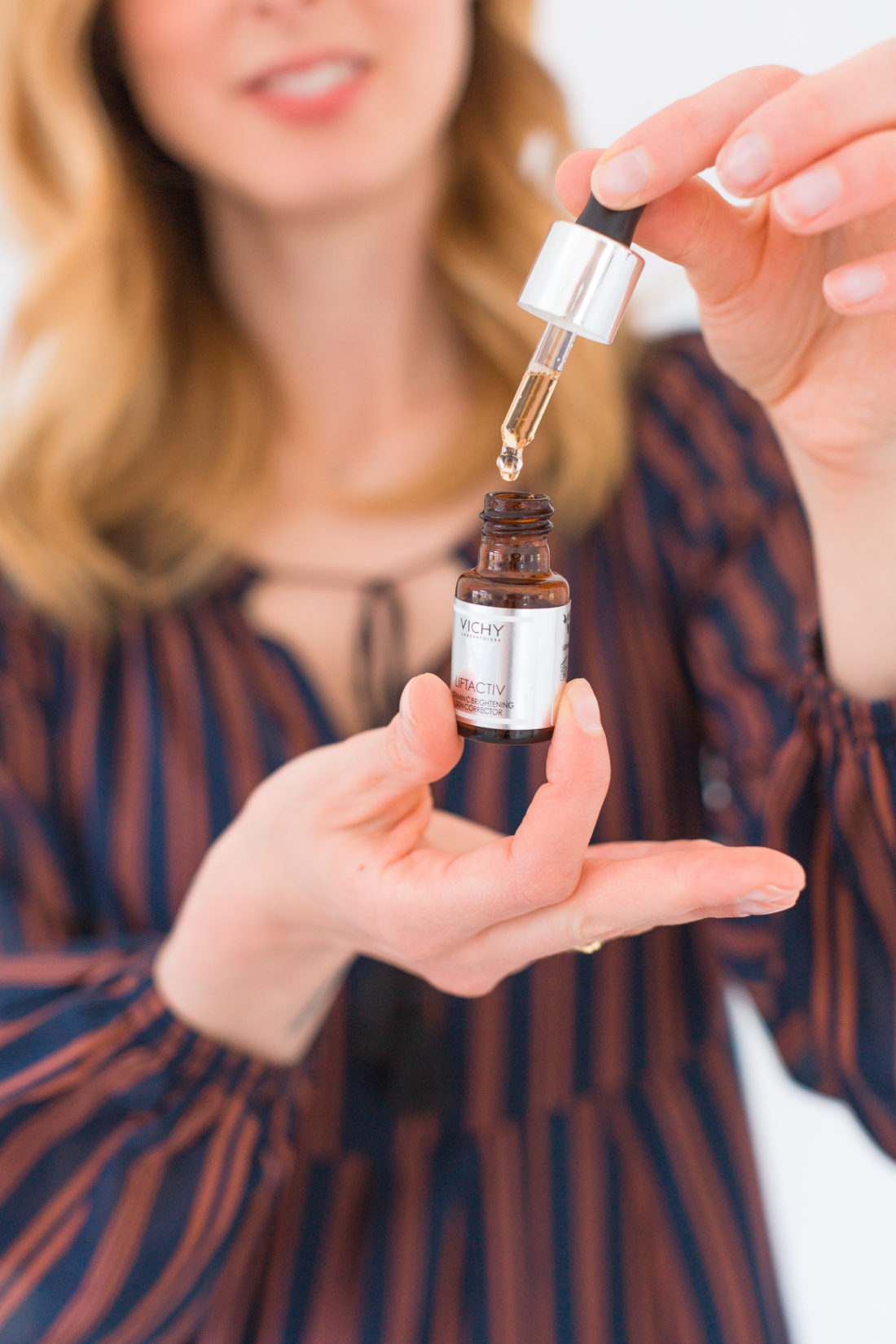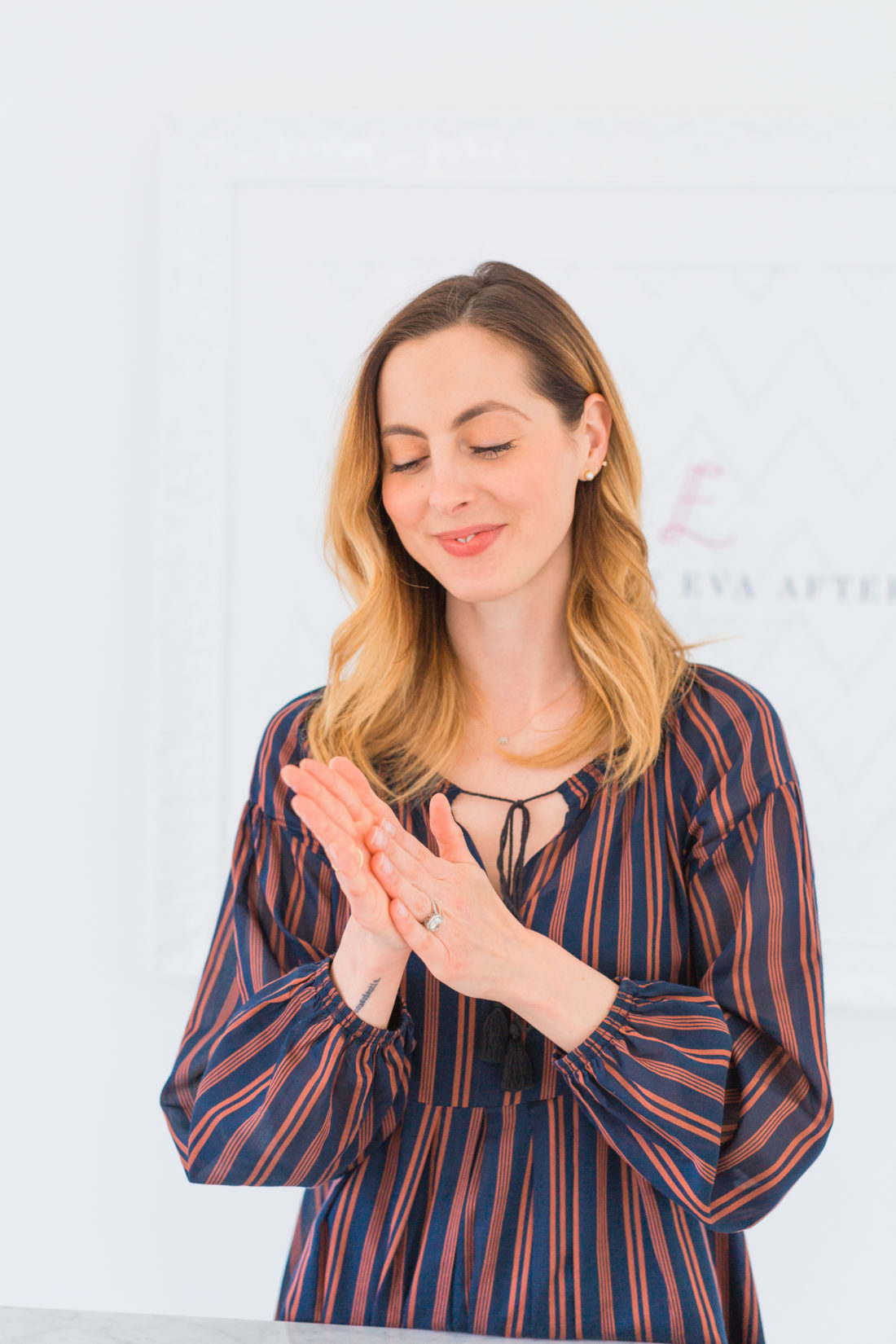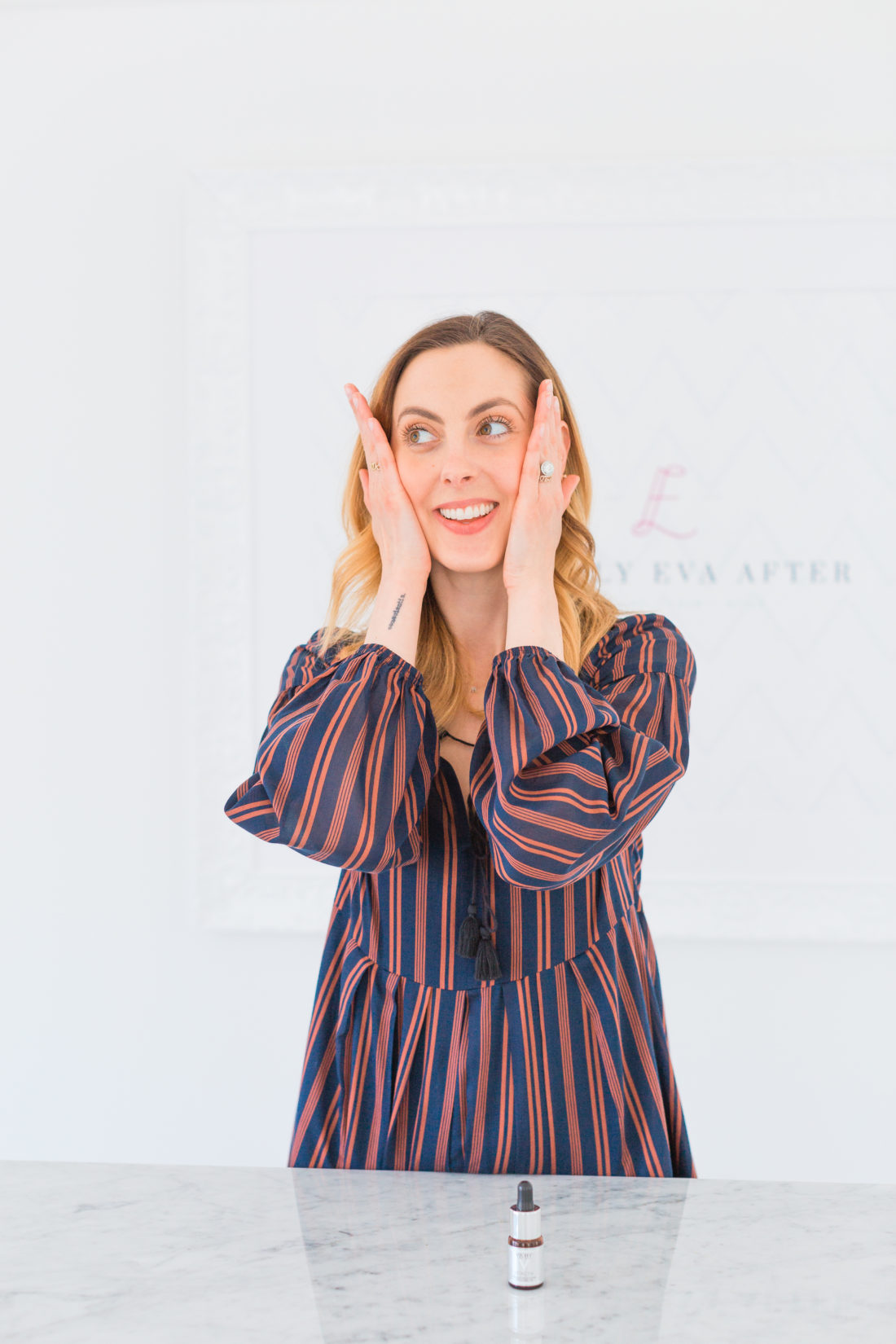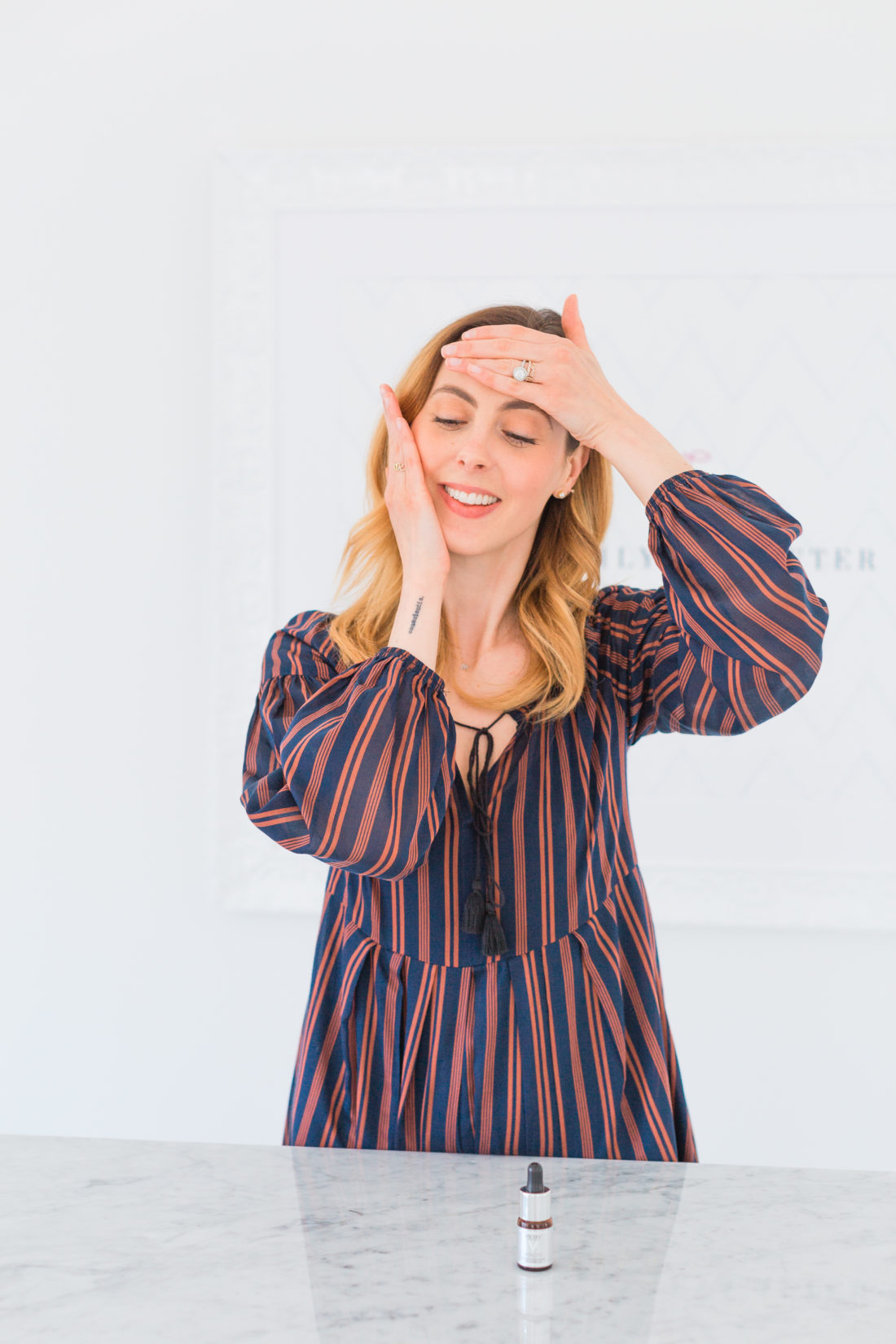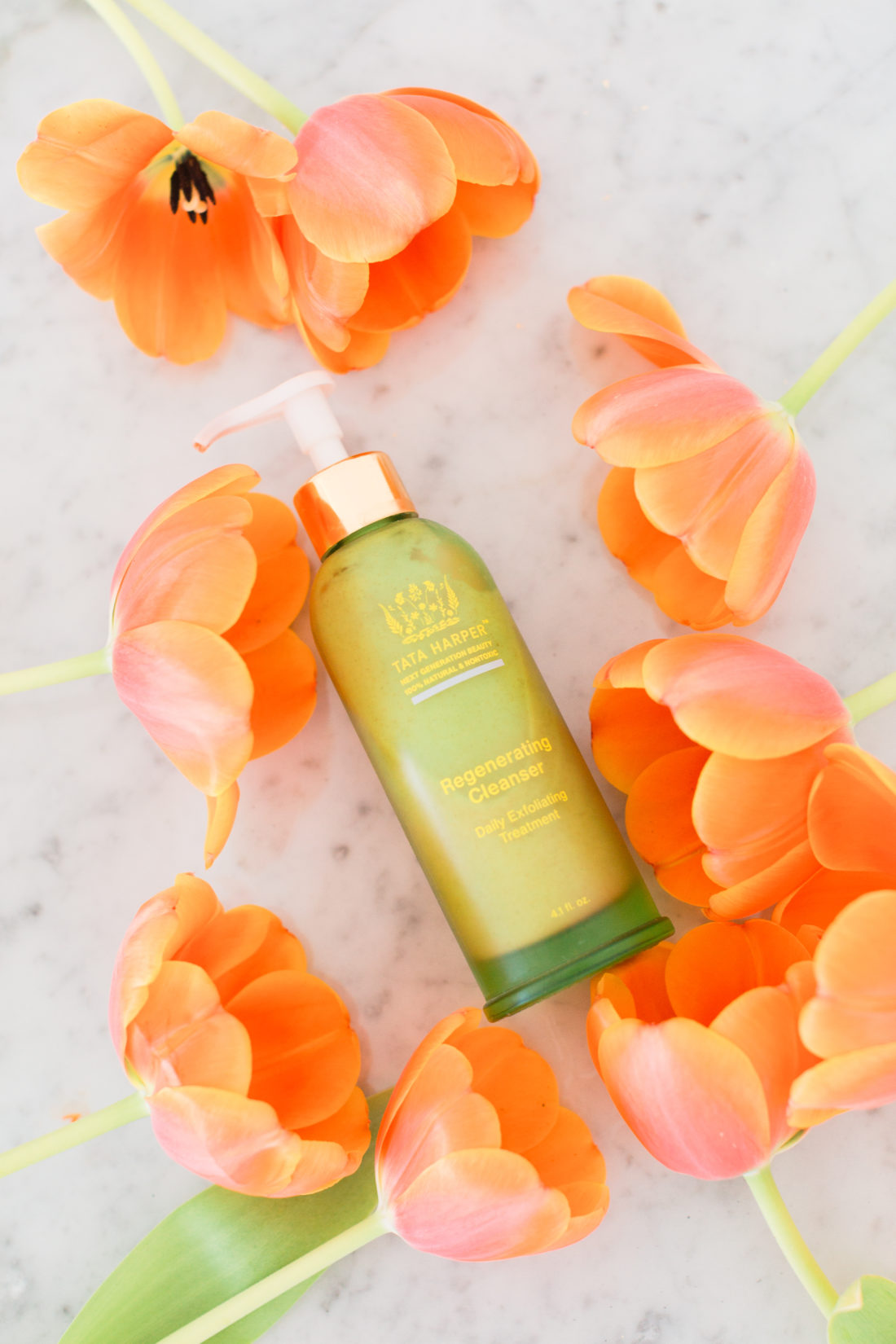 In the Summer months, when I end up wearing even more sunscreen daily, dead skin cells build up and can easily make my skin look dull.  To combat this, I like to exfoliate a bit more in the sunnier months.  I recently discovered this creamy and gentle regenerating cleanser and I am obsessed.  I use it a few times a week after cleansing with my normal face wash.  I pat my skin with a towel, and then apply this creamy cleanser directly to my skin, massaging upwards in a circular motion.  Then I wet my hands and massage my face again before washing off the cleanser.  I always have a glow after I use this, and I love that it's totally free of any yucky chemicals and parabens and is even non GMO! This would be a great product for my preggo friends out there as well!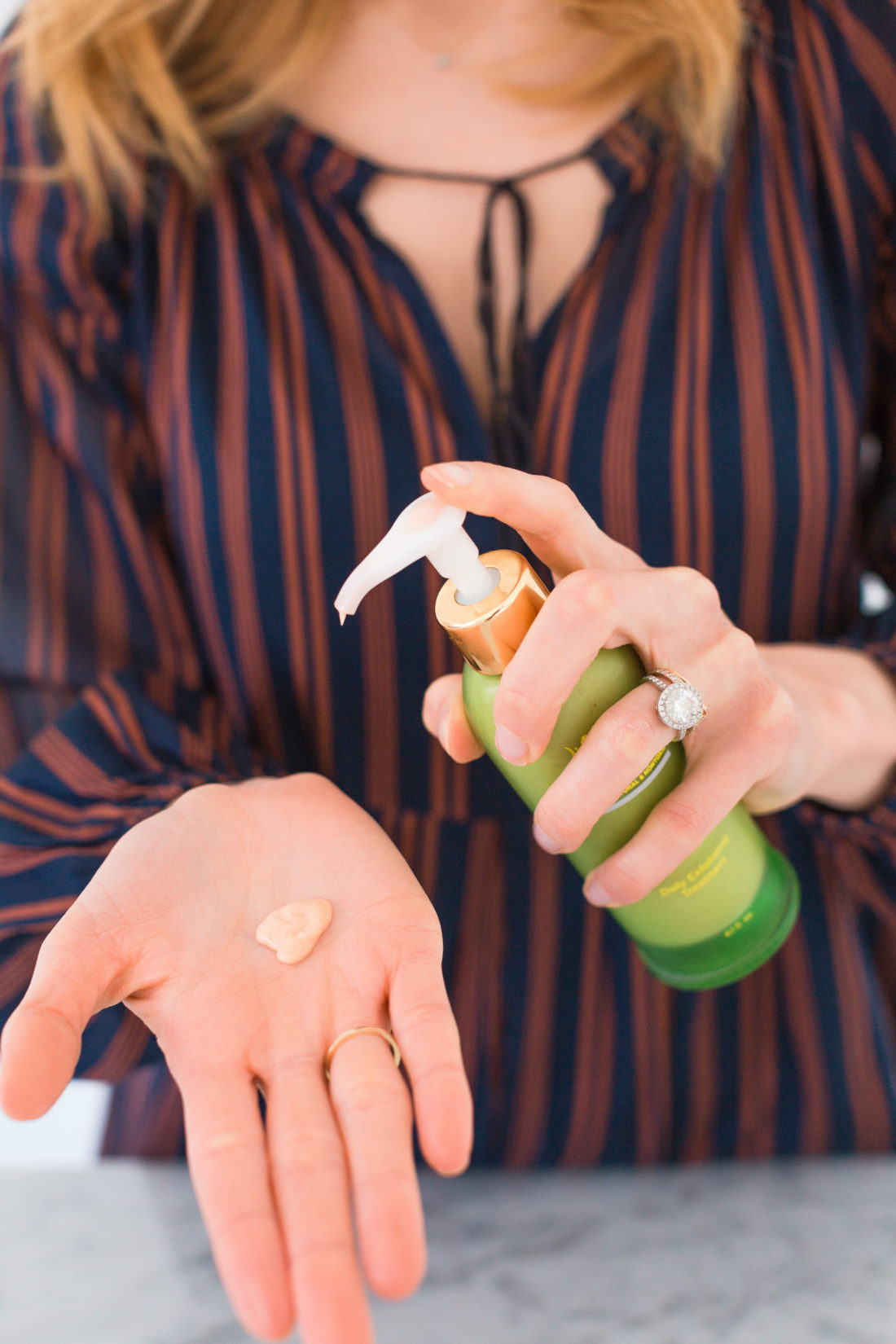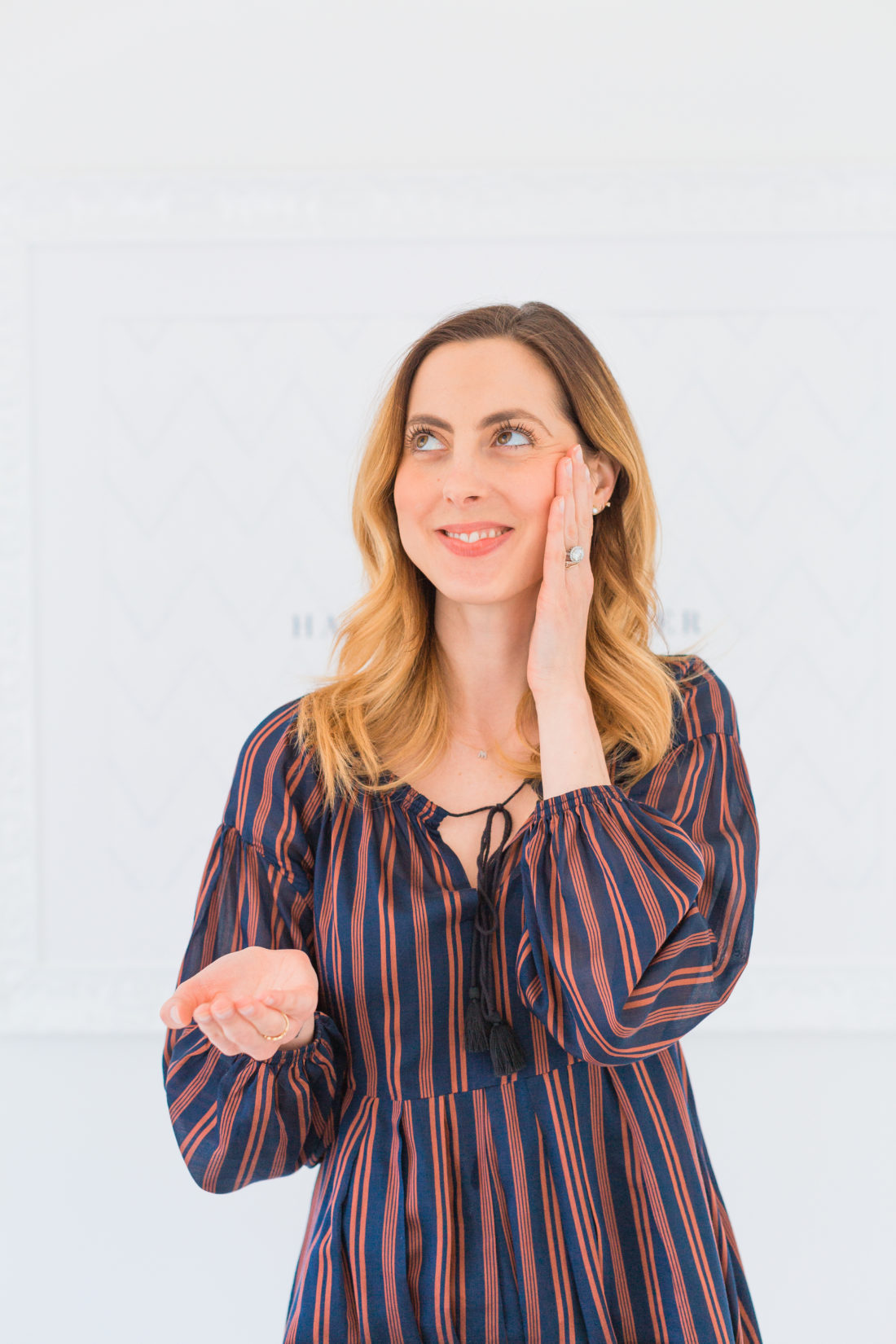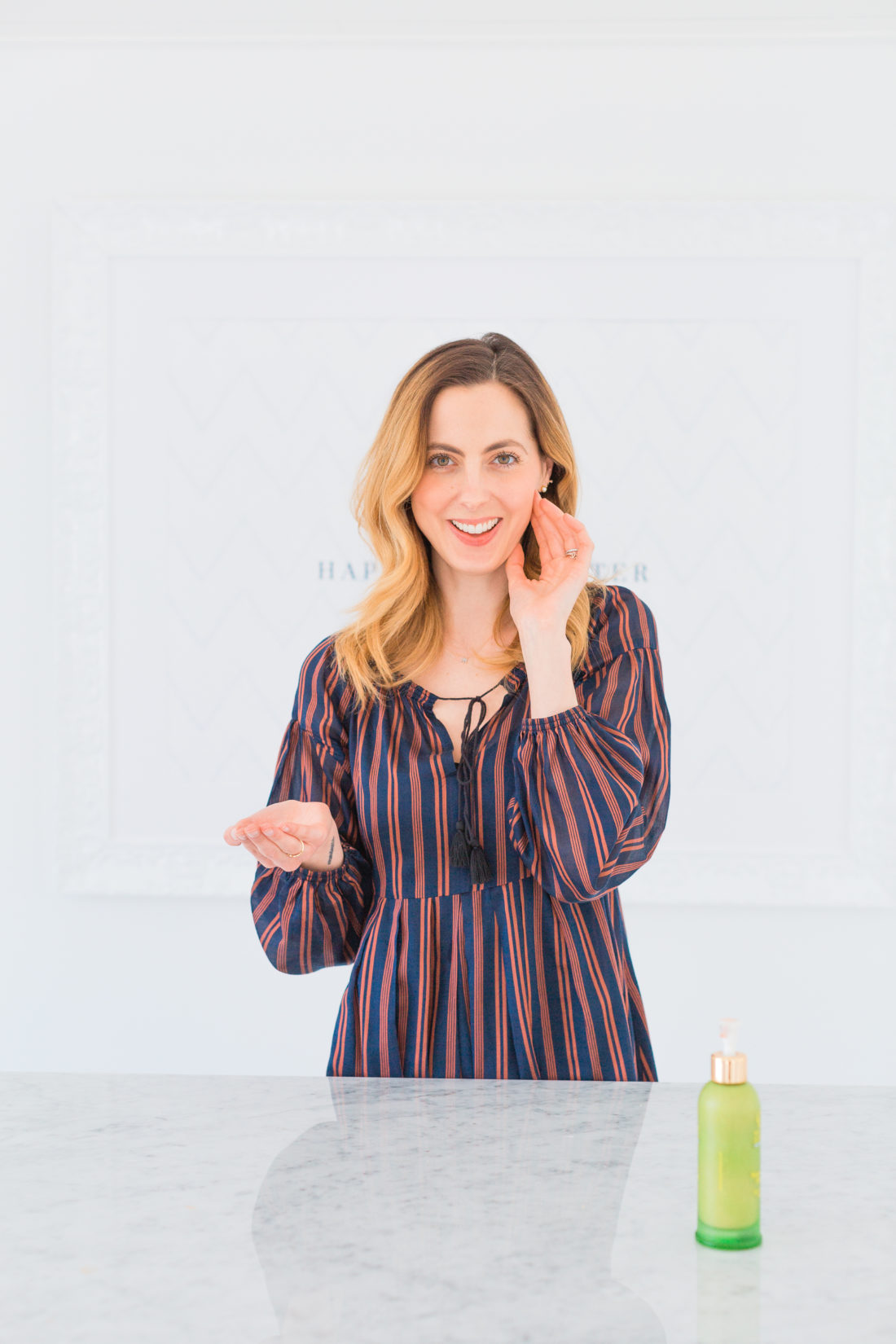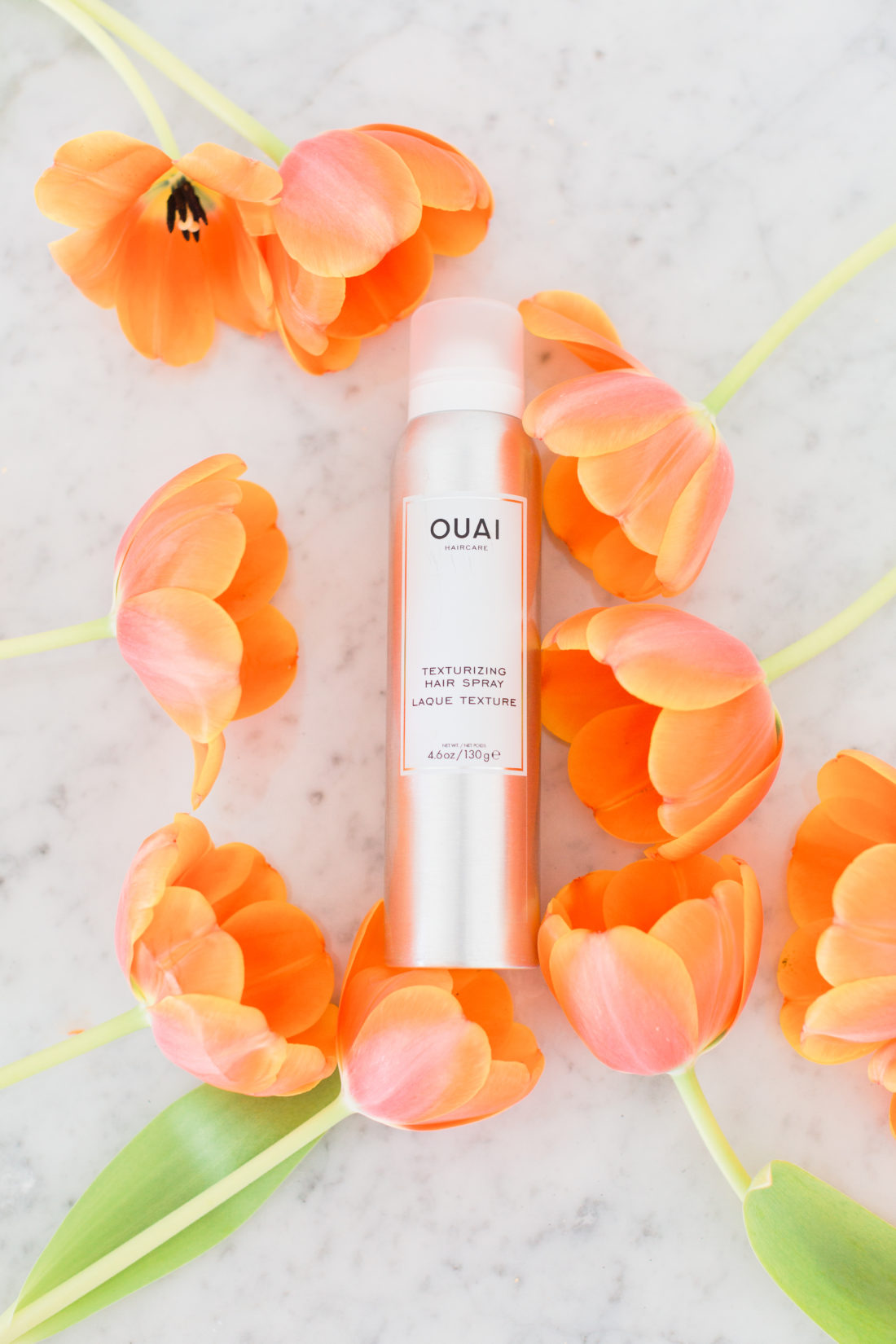 This hairspray is the lovechild of a flexible hairspray and a dry shampoo.  It gives the hair so much tousled body and a great light hold.  It's such a nice spray for after a blowout to funk it up a bit! I like lifting sections of my hair and spraying this in, tousling my hair a bit to add volume, and then smoothing down flyaways with my hands.  Voilà!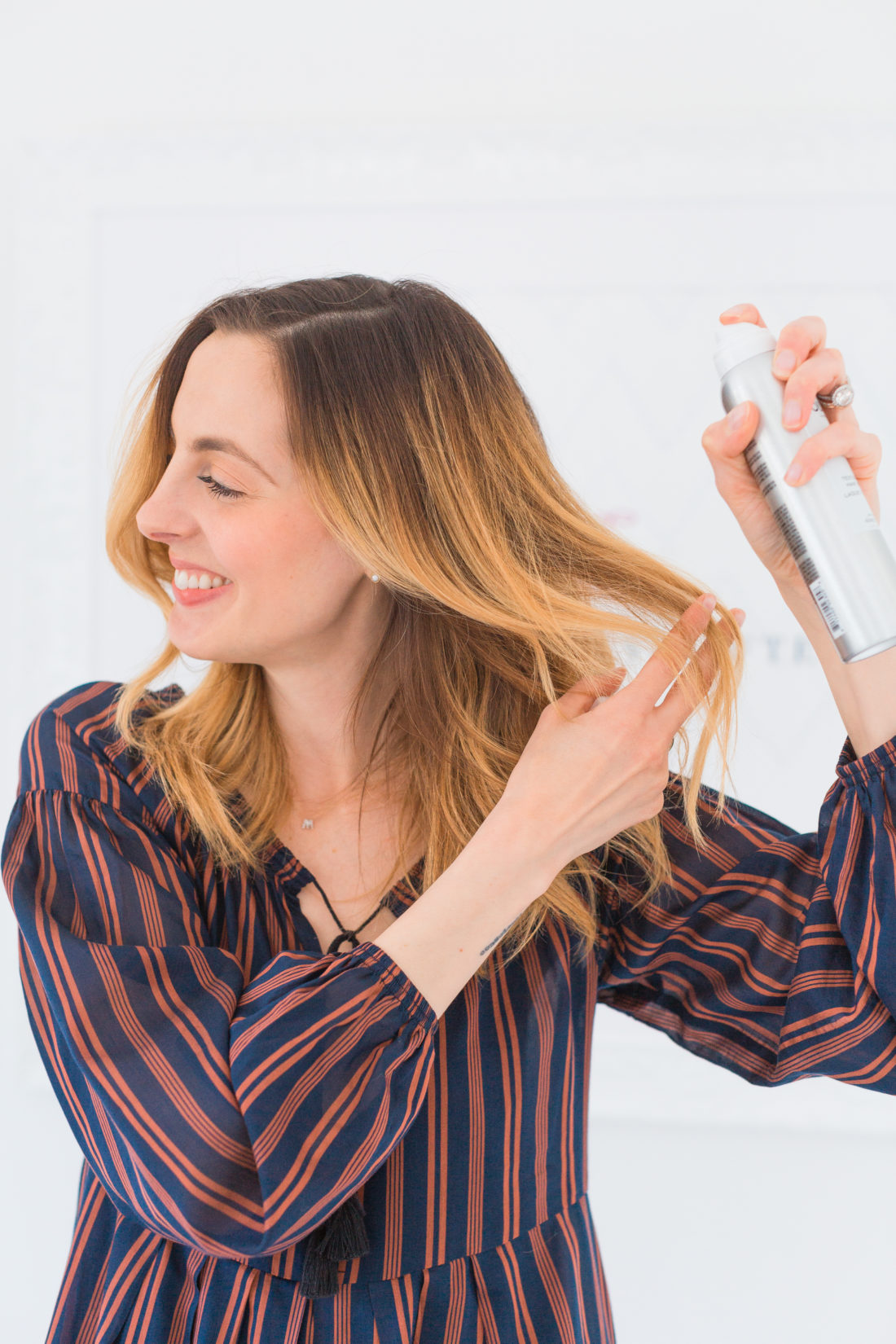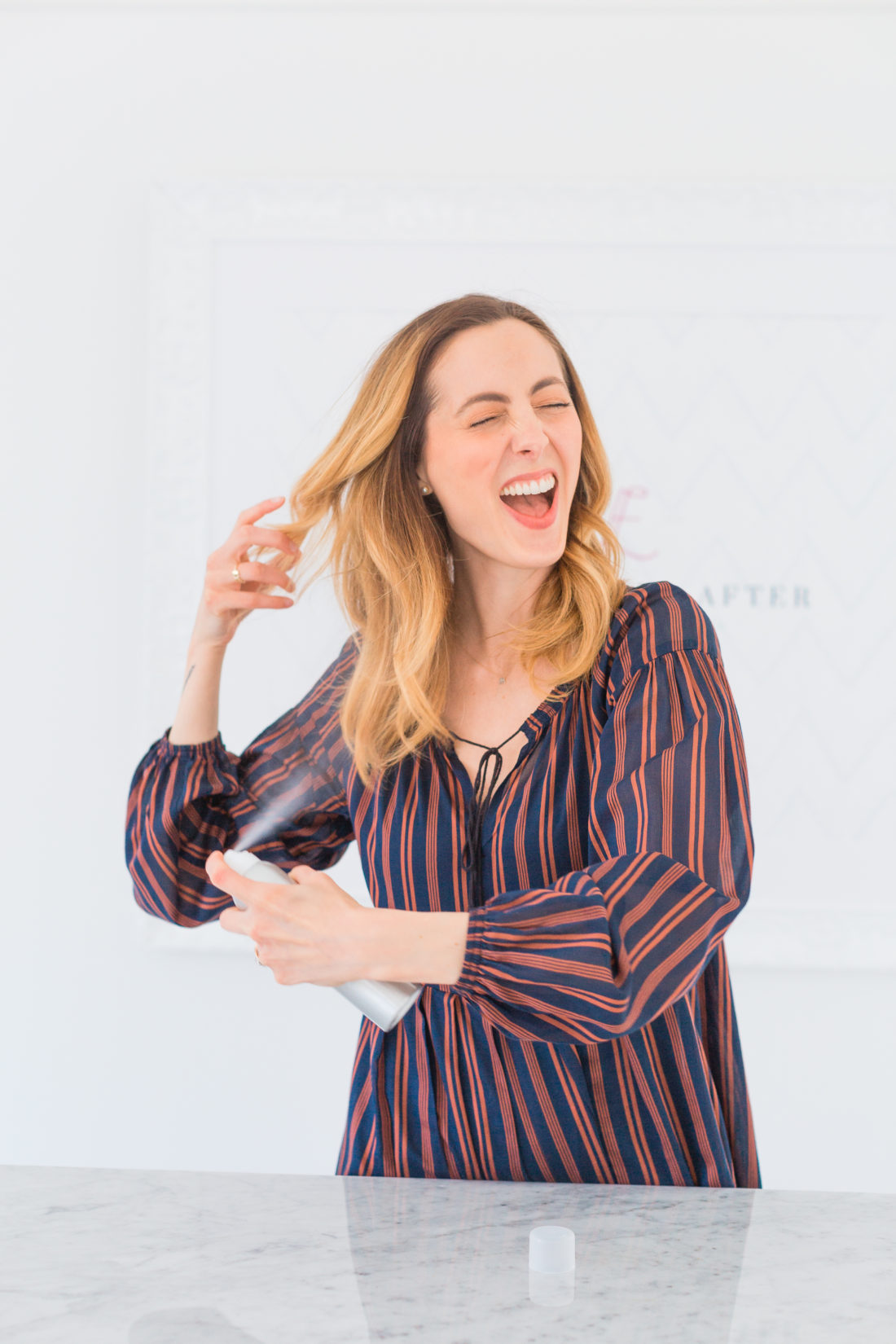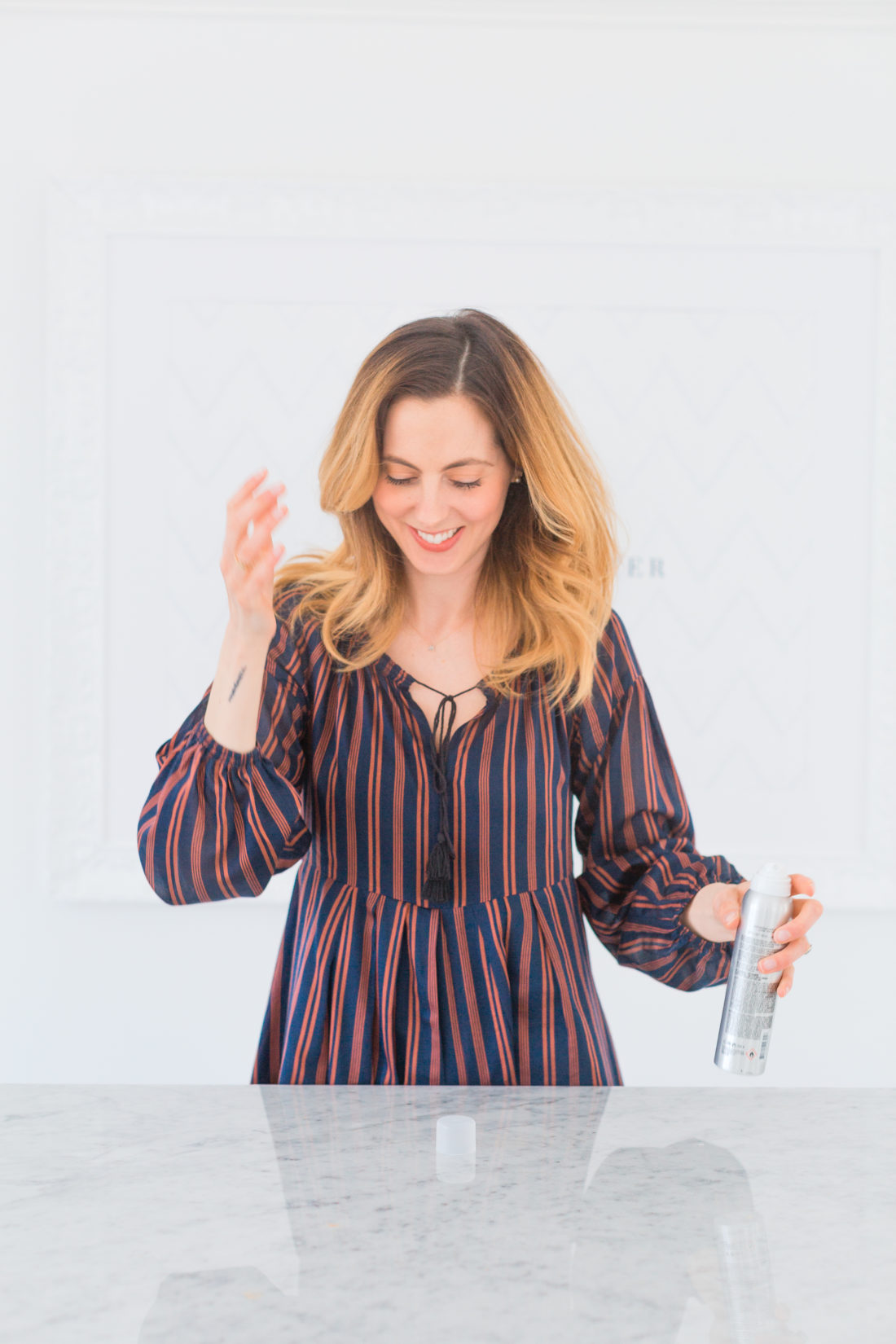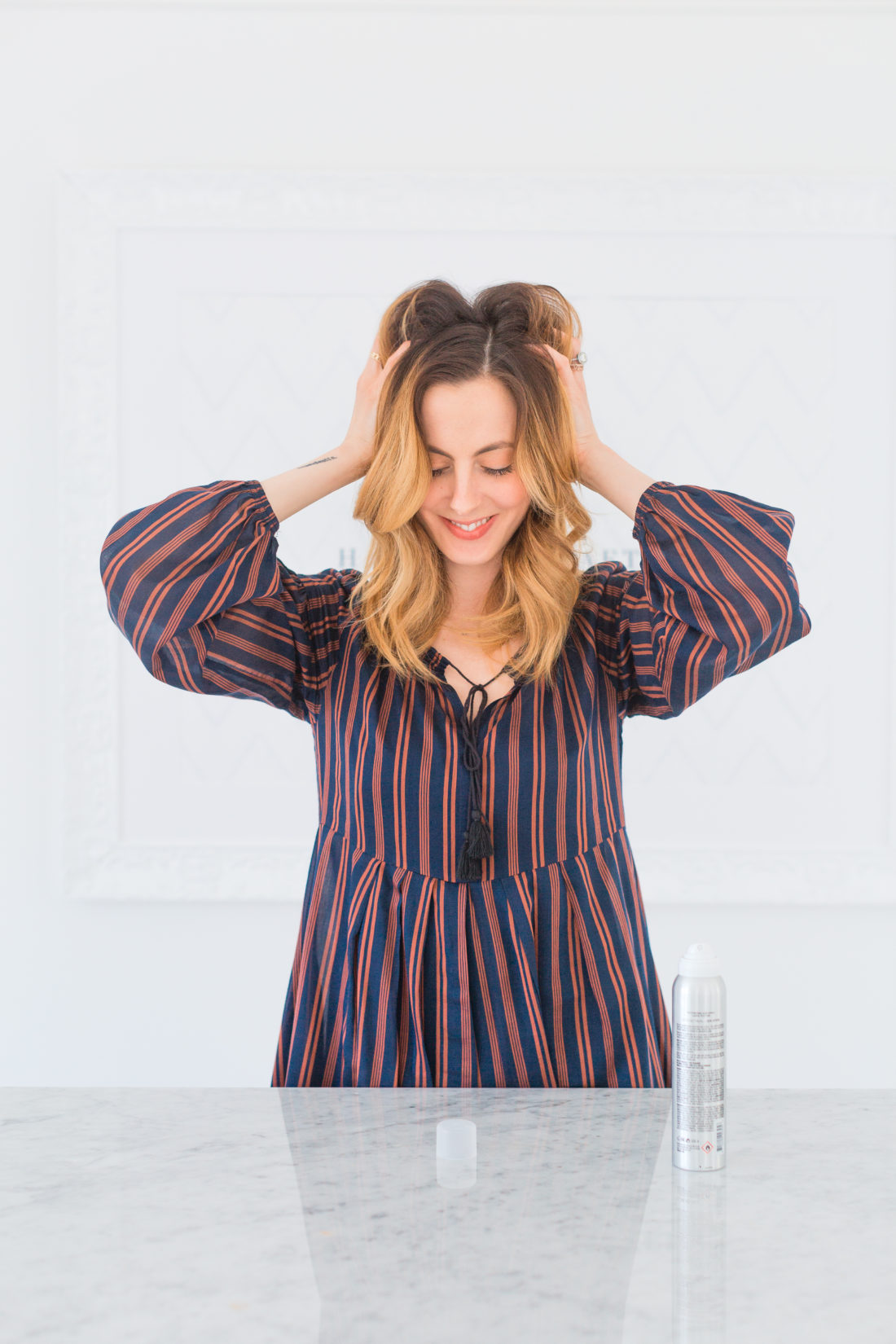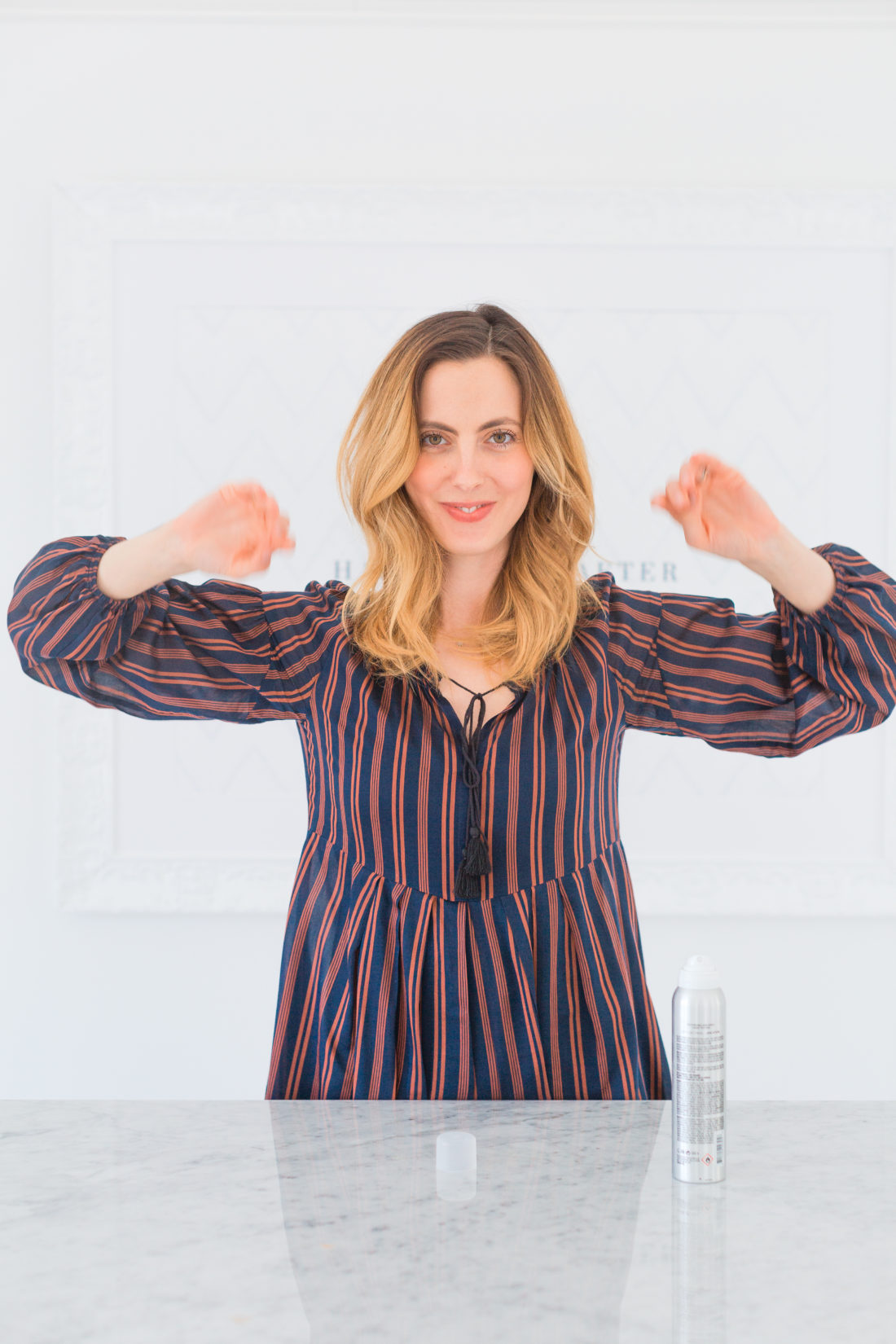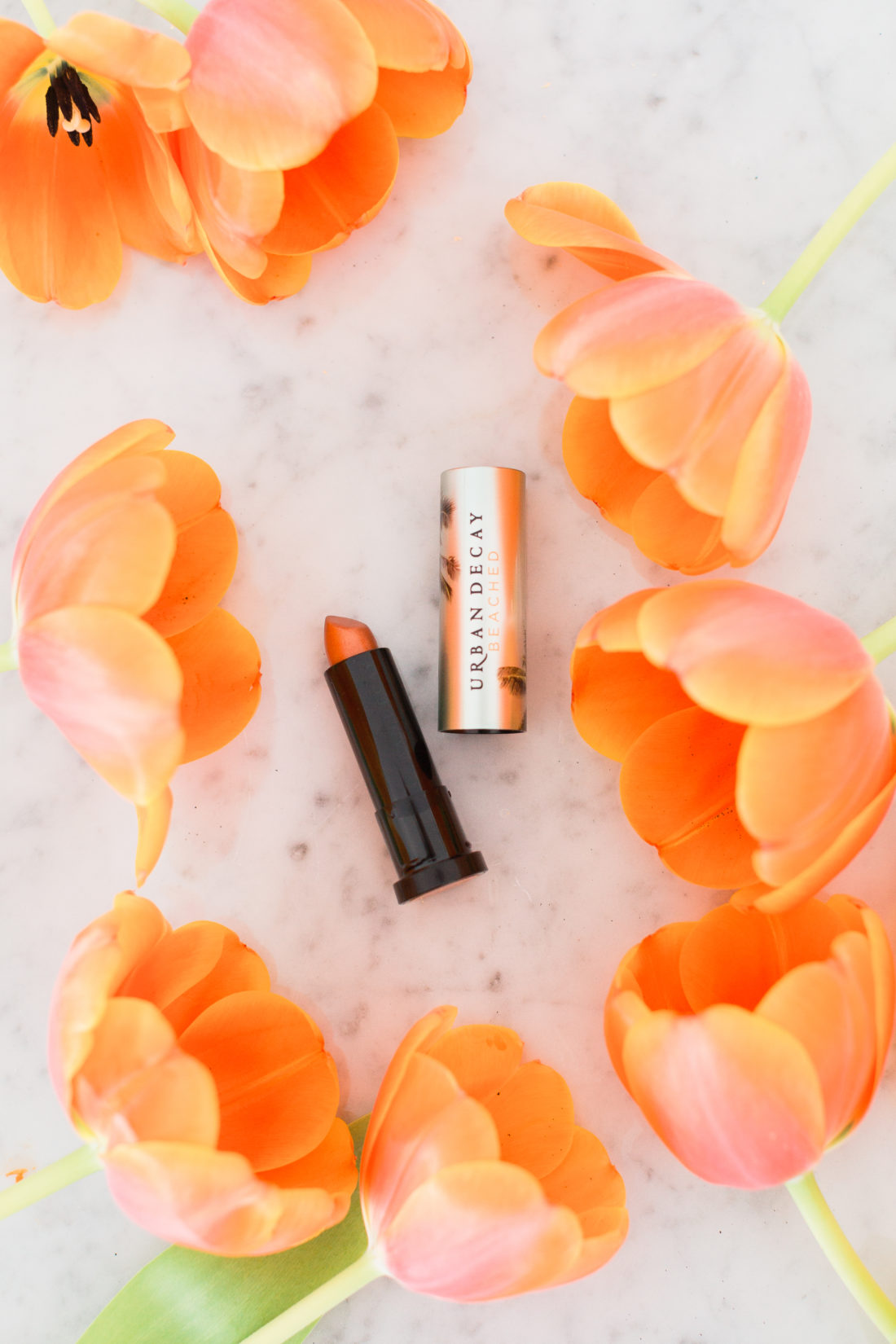 Ok, this is my latest lipstick obsession and (don't kill me) it's not officially out yet.  Call it a Blogger perk! BUT I got so so many messages on Instagram about this lipstick when I wore it just ONE day last week that I knew I had to give you more info and a link to pre-order it! This lipstick is the most gorgeous metallic copper shade and it's just so so creamy and moisturizing and didn't budge all day.  I actually want to order more Urban Decay lipsticks since trying this one!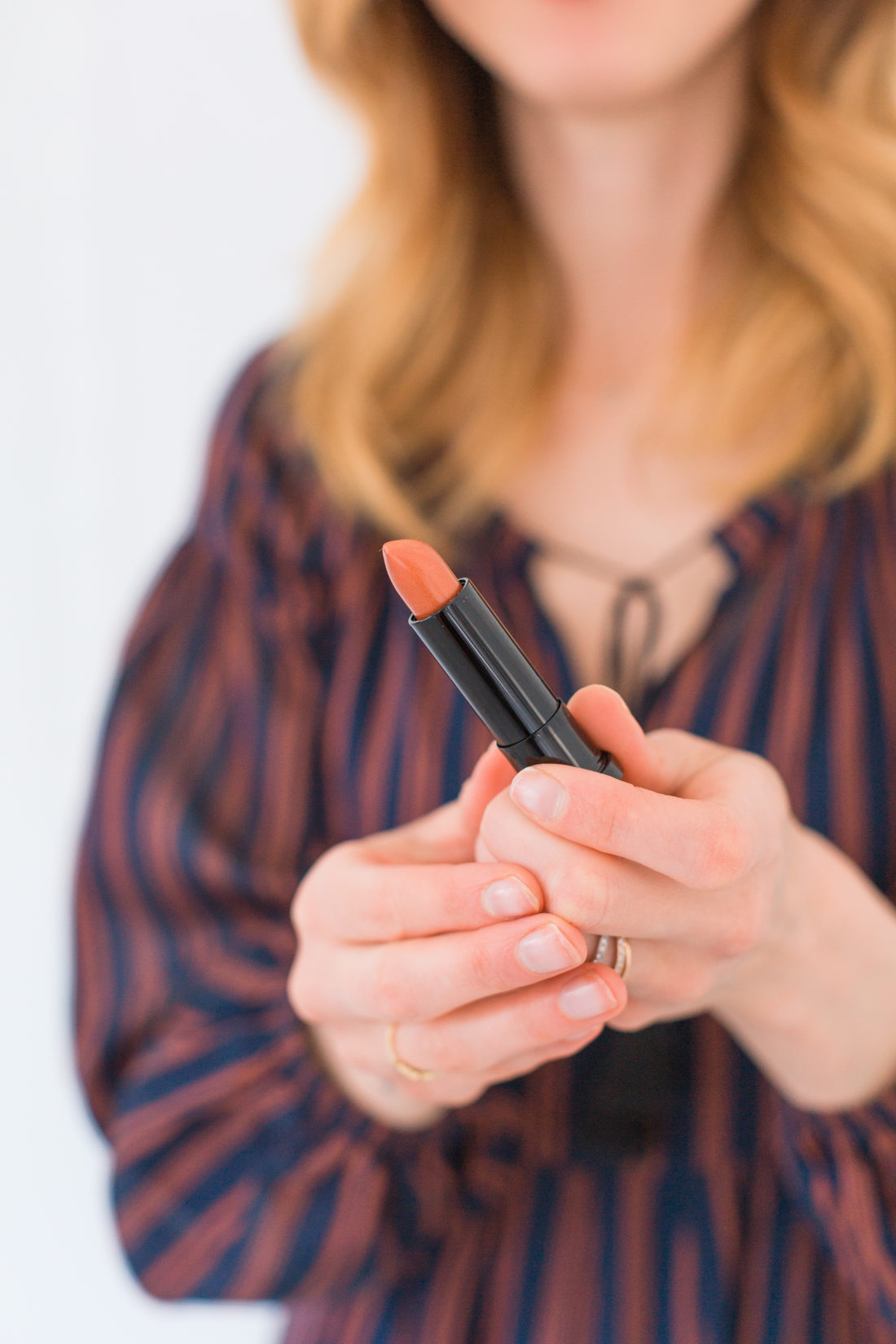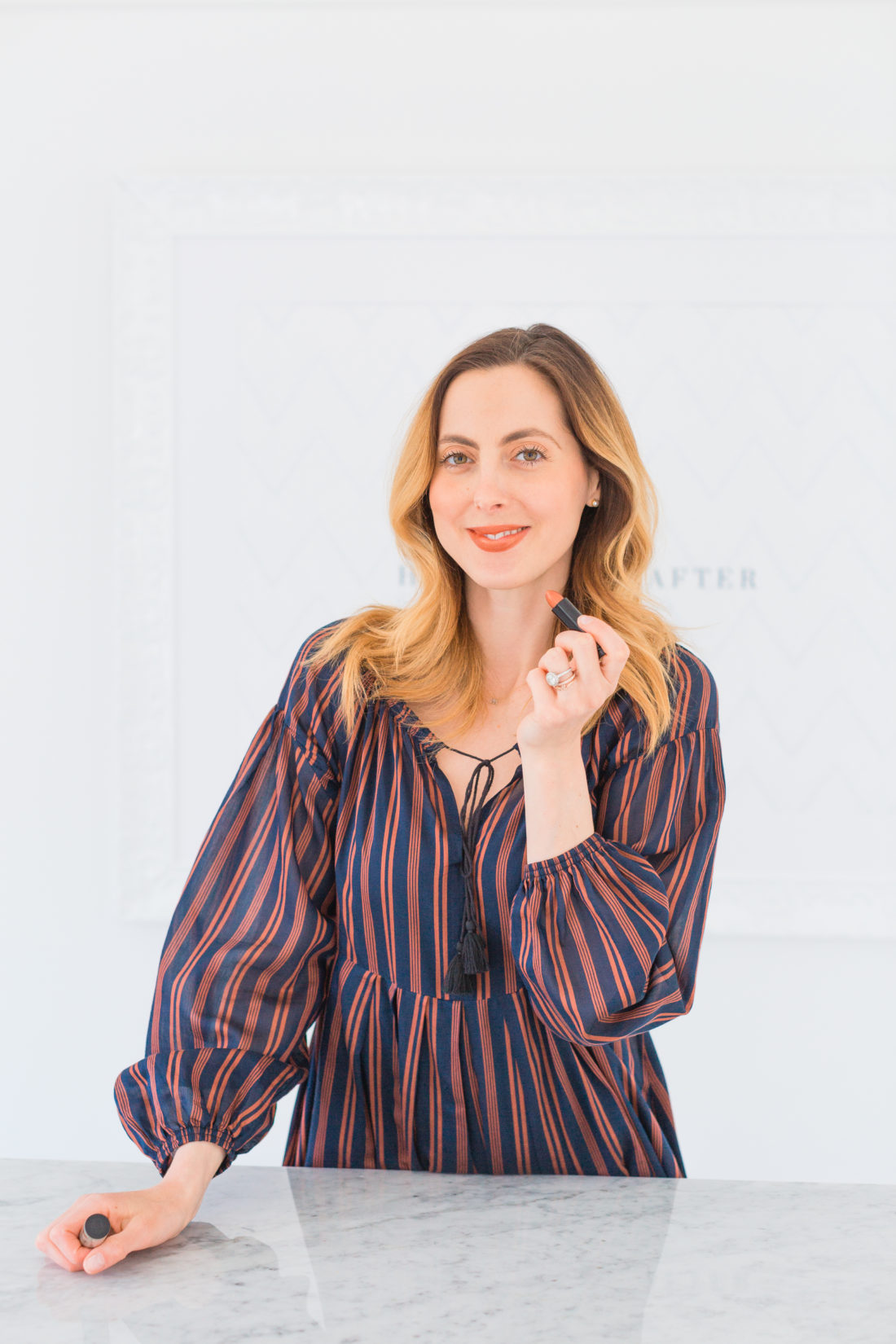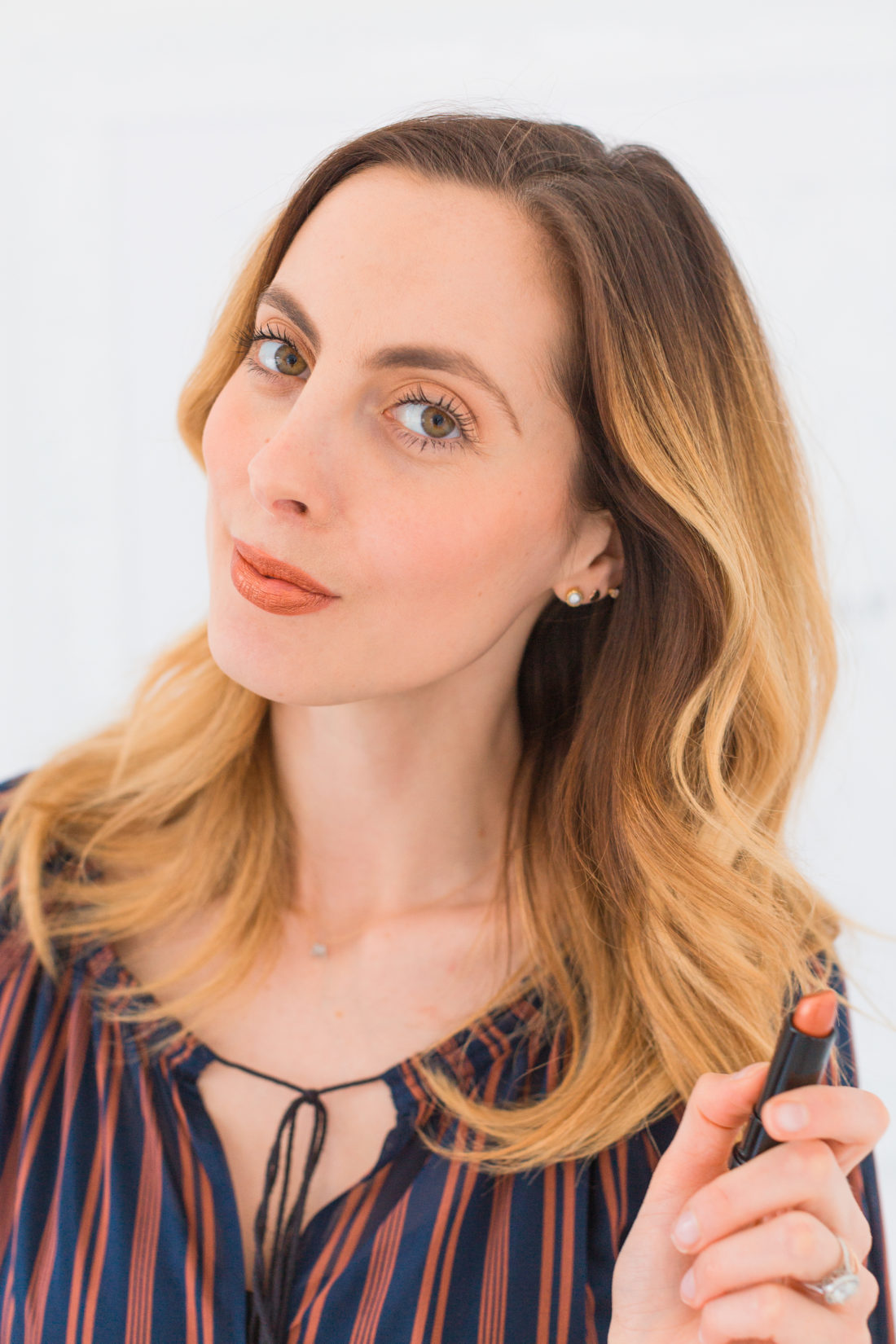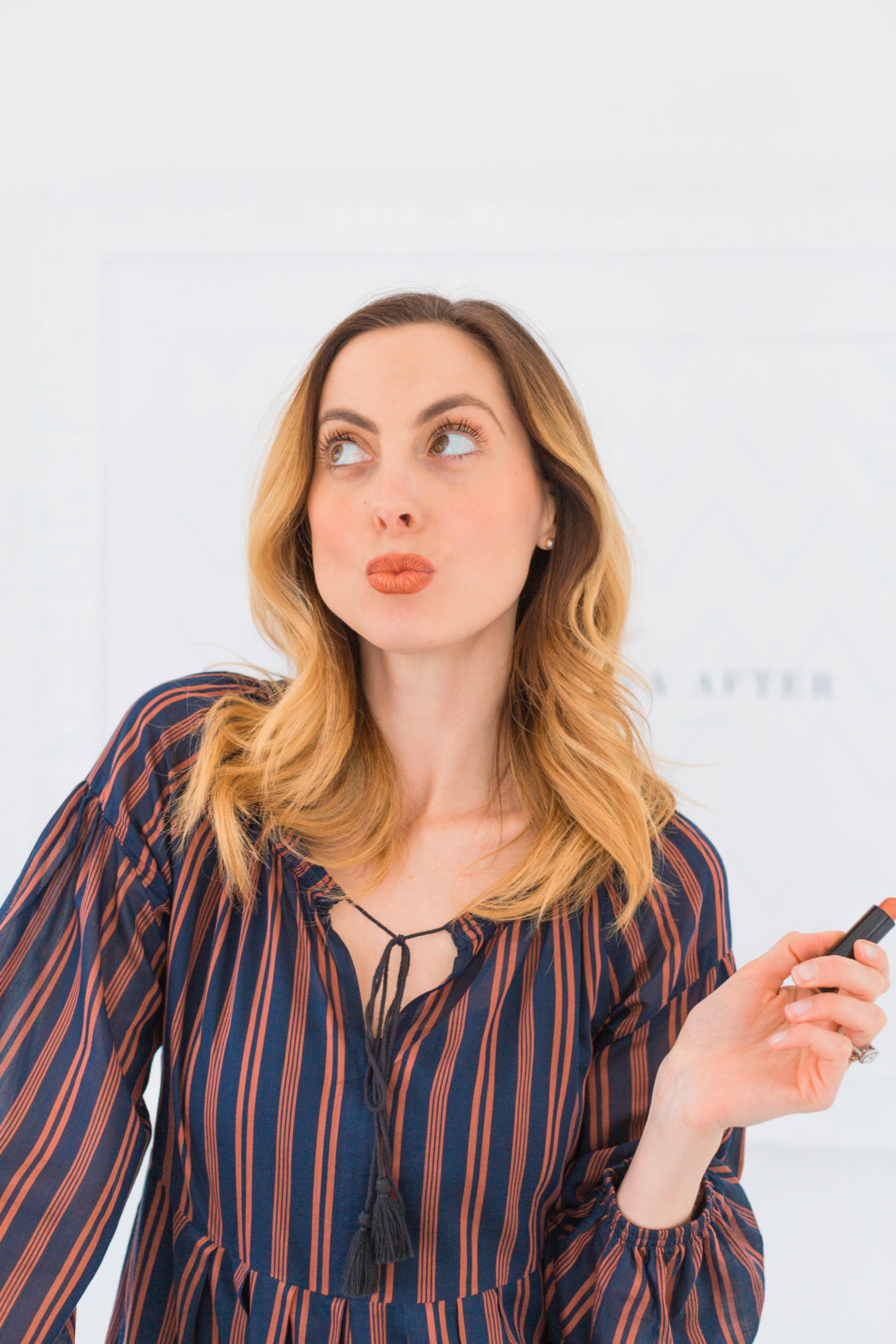 Shop the post…

Photographs by Julia Dags