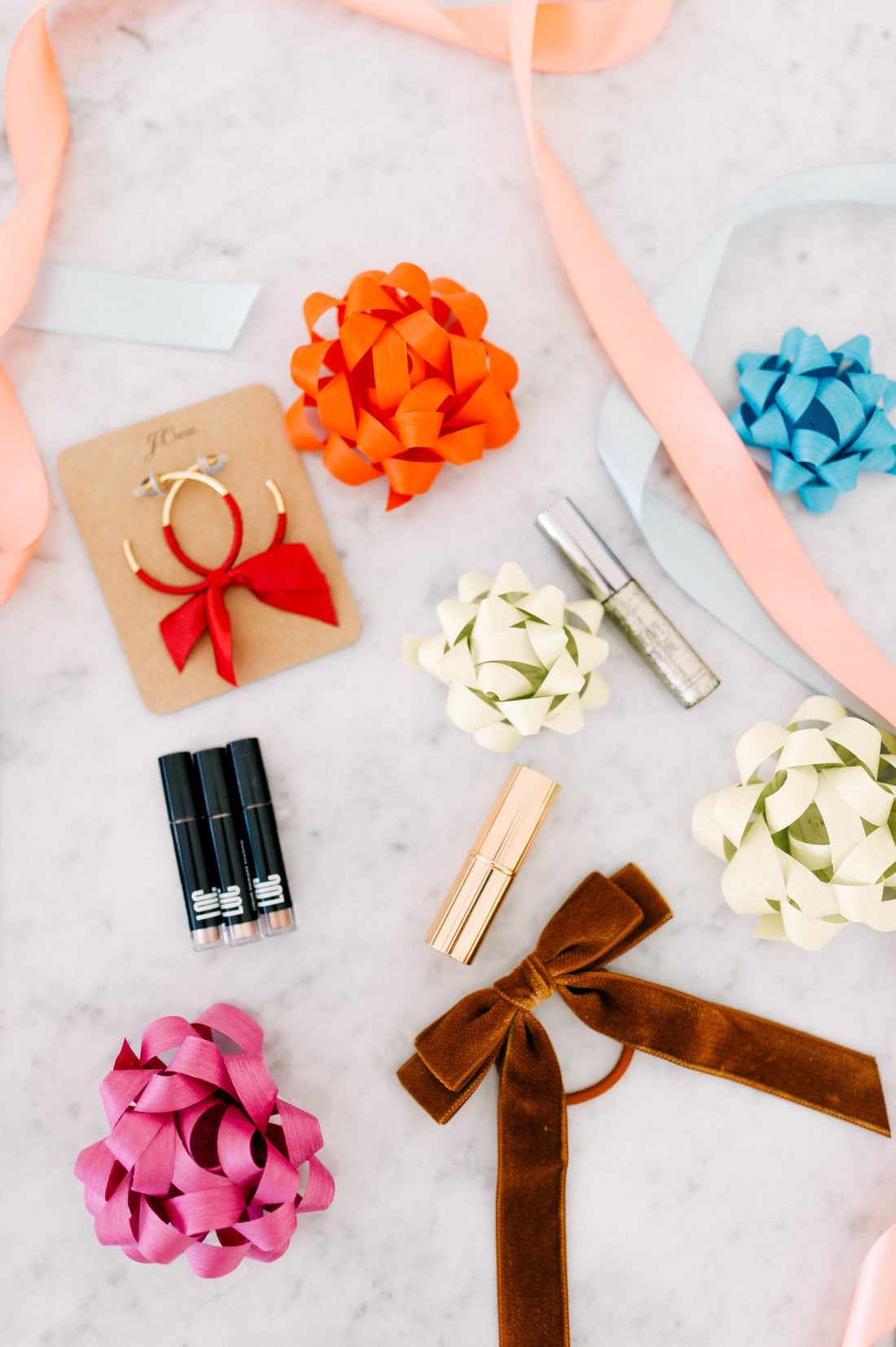 Happy December! For this month's obsessions, I figured I would stay true to what I'm currently insanely obsessed with– Holiday– and focus on all of my favorite Holiday makeup and accessory items!  There are so many fun things to choose from, but a few that have really pulled my attention this season.  I've been using them all nonstop and they have been helping me stay inspired with my Holiday outfits and party looks! Nothing like a great makeup accent or accessory to take your look to the next level.  I hope you love these pieces as much as I do!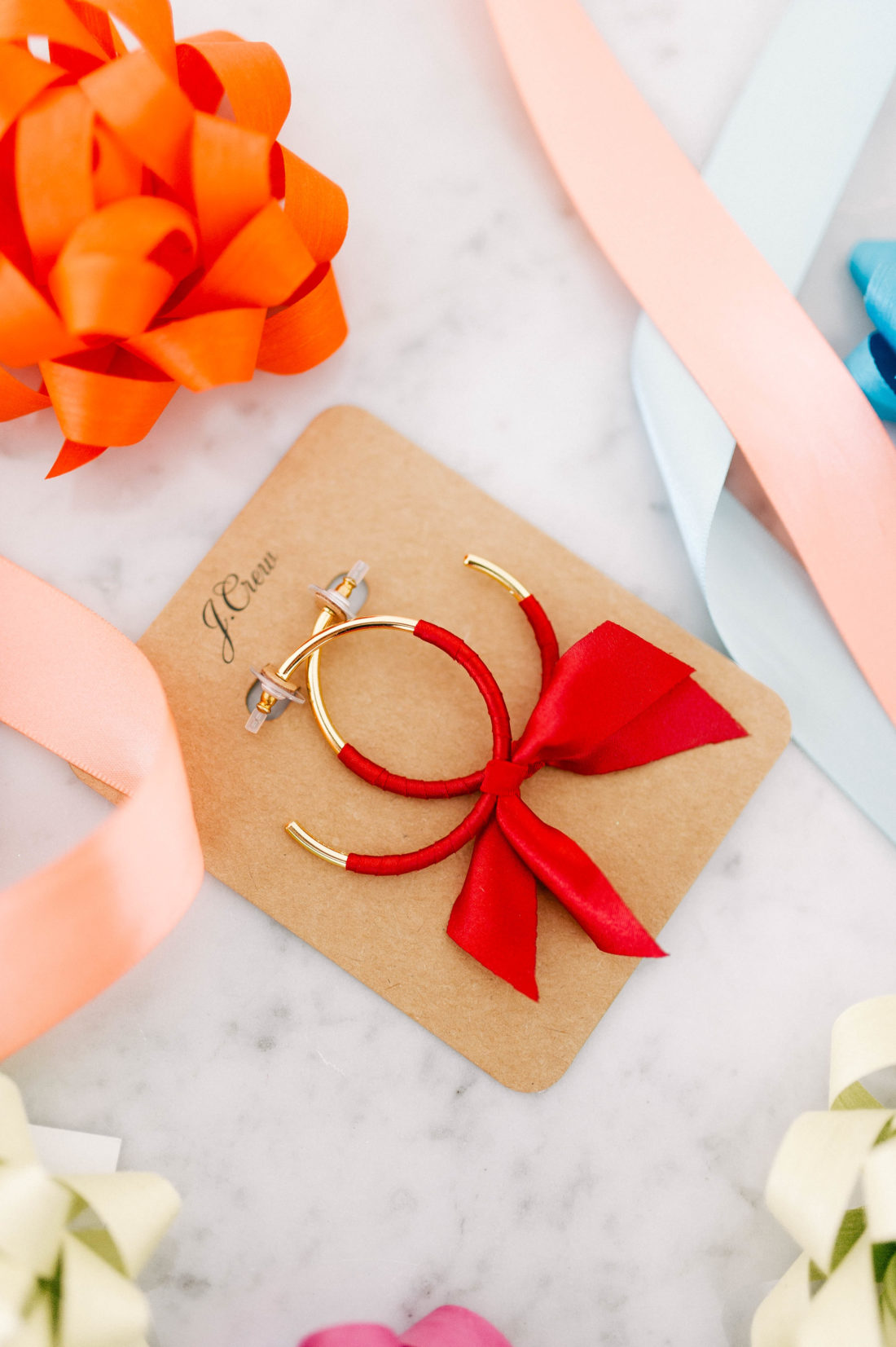 There is nothing better than a great pair of statement earrings during the holidays.  I LOVE these because you can dress them up or down! And I'm not the only one who loves them– they are currently sold out at J. Crew, and almost sold out at Nordstrom– but I found them in stock in black still! I actually think the black is a better bet anyway because they're easy to wear after the holidays as well. I hope you can score a pair!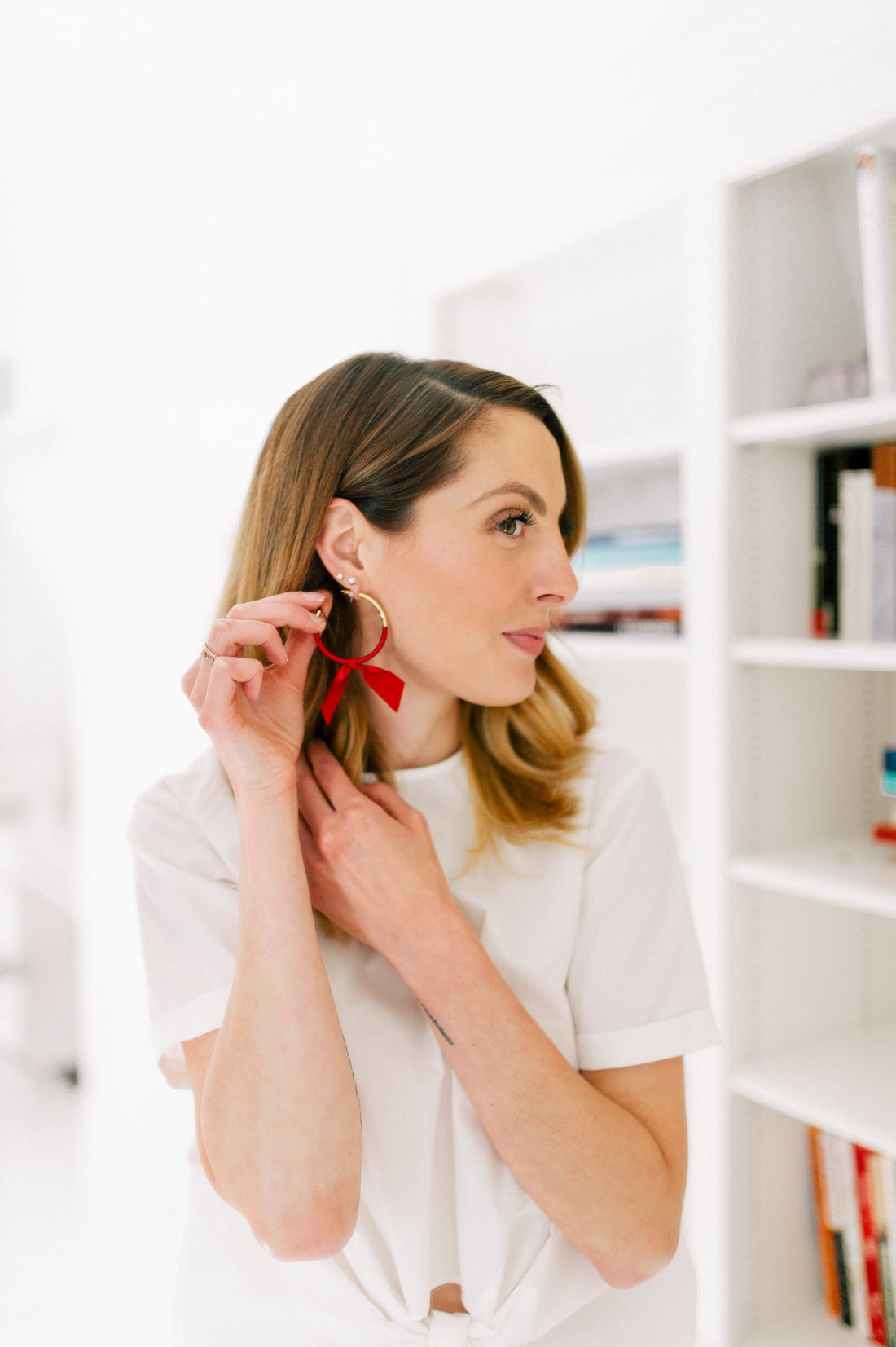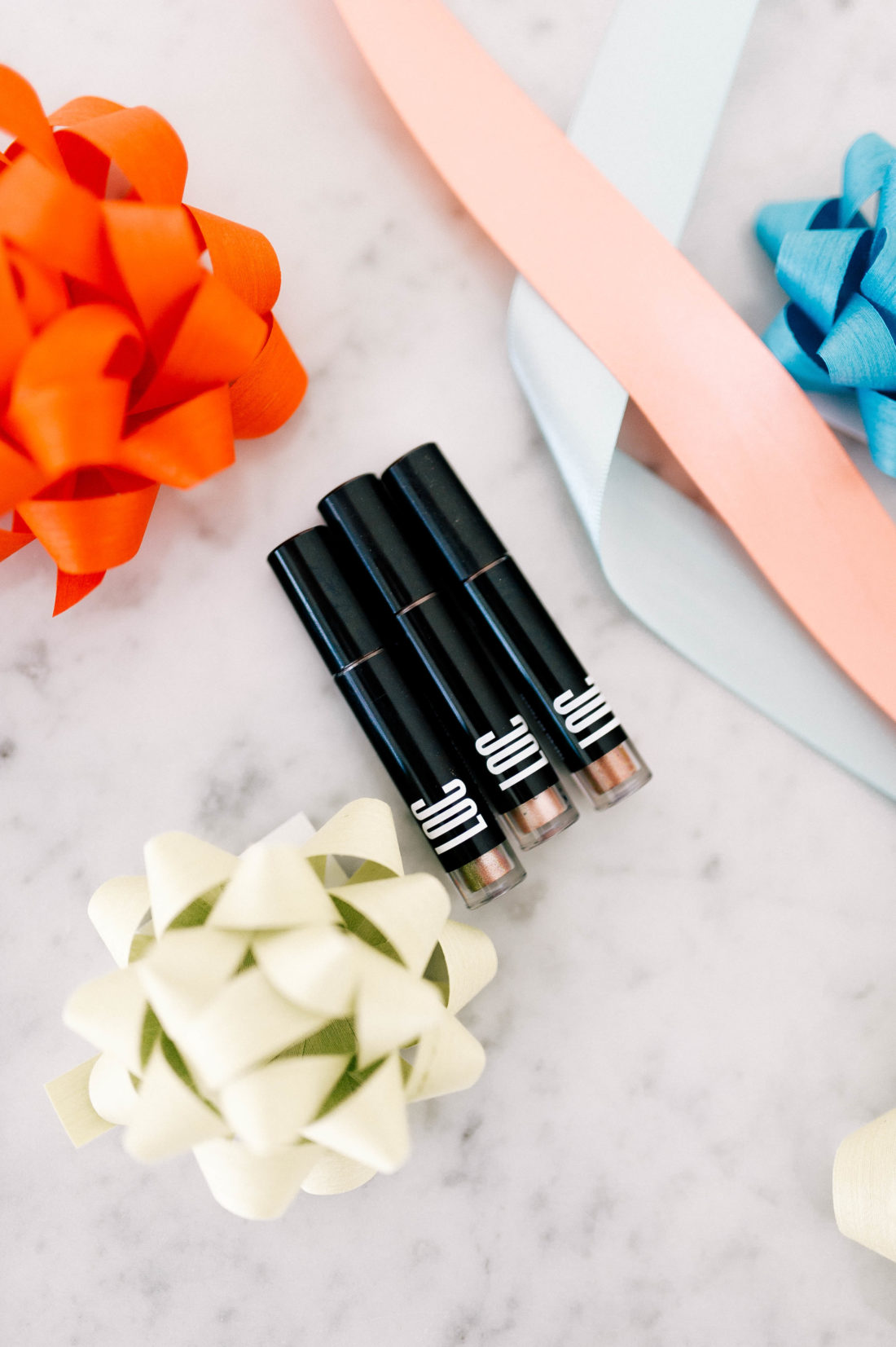 I've been wearing these metallic liquid shadows a lot recently, and I keep getting asked about them nonstop! I've been loving these because they're easy to use, dry quickly, and don't move around once they're set.  Plus they come as a set of four (I use these three the most) and are really affordable at $25 for the set! I love creating a multidimensional eye by using the medium rose gold color on my lid, the slightly deeper copper in the crease and outer corners, and the champagne color in the inner corners! Just apply them phase by phase and allow each color to dry before proceeding with the next.  So pretty!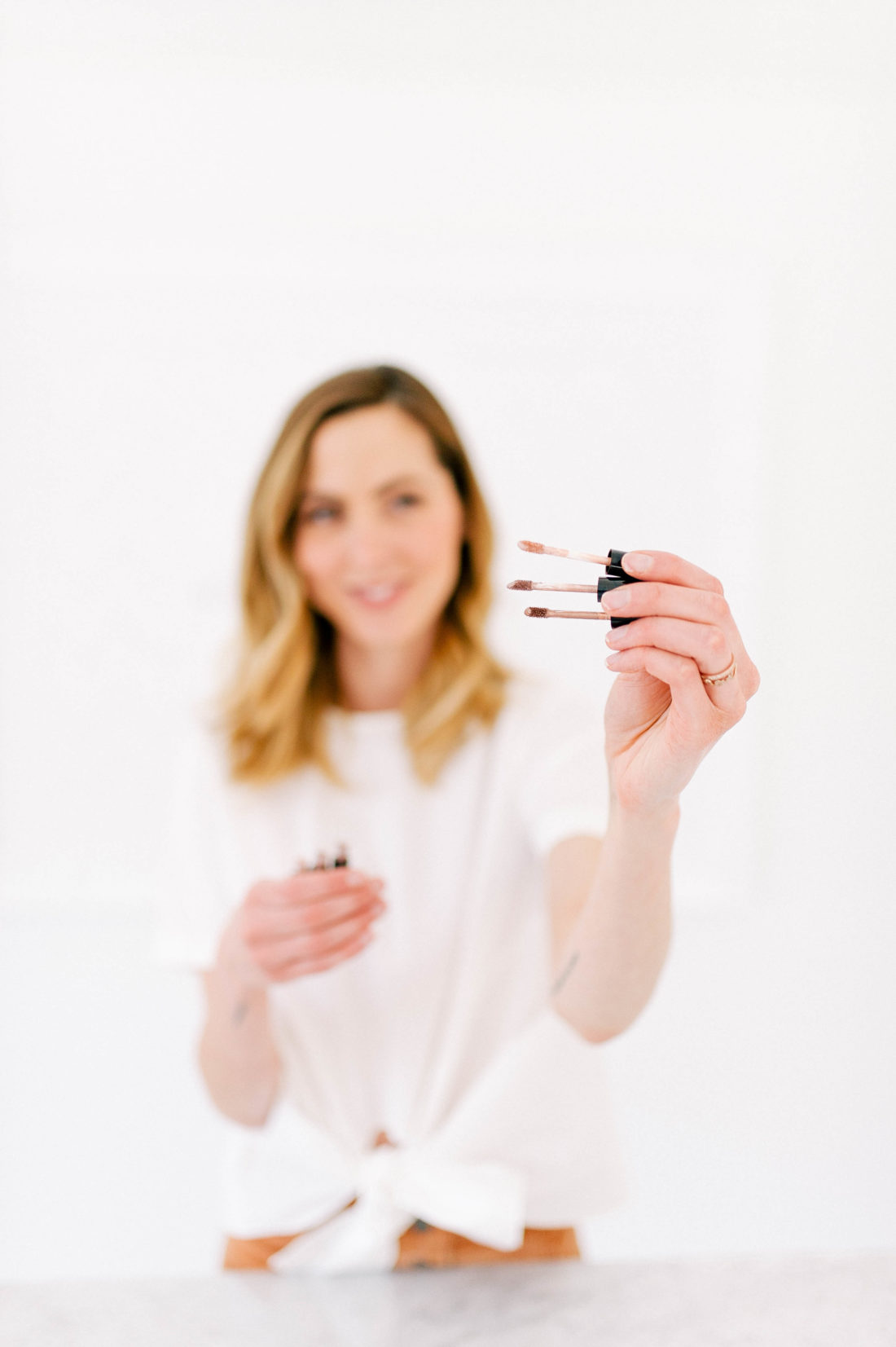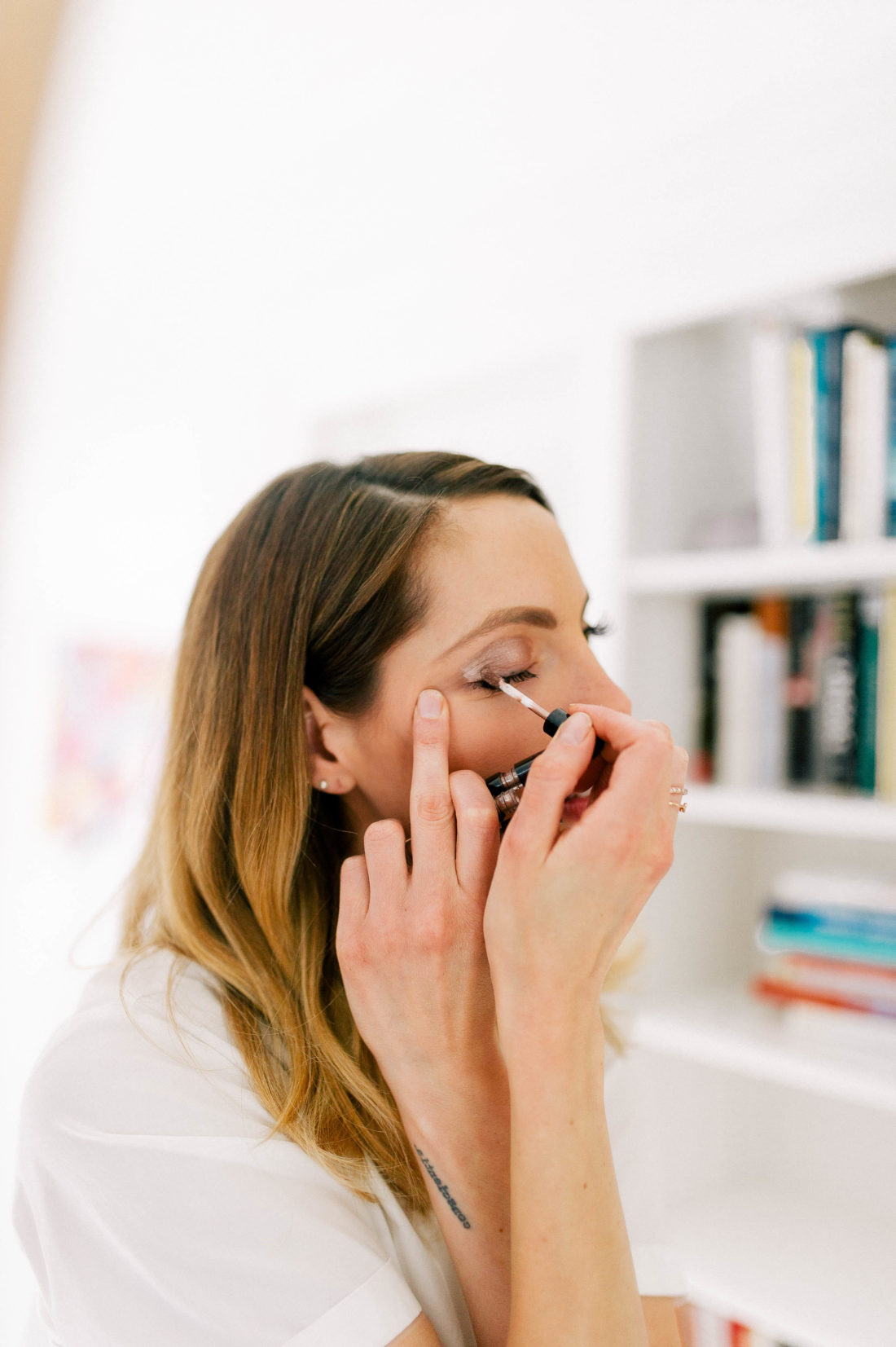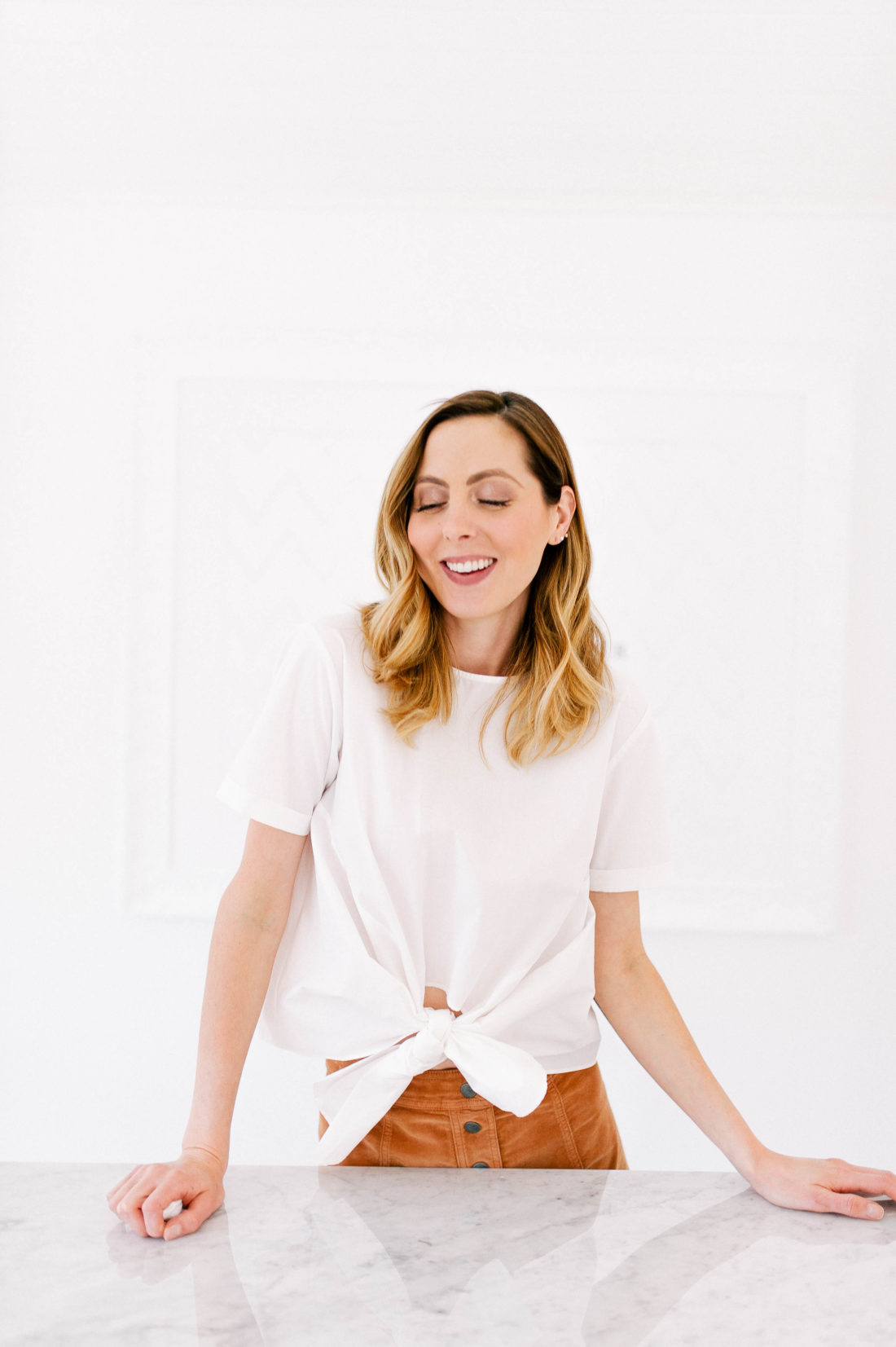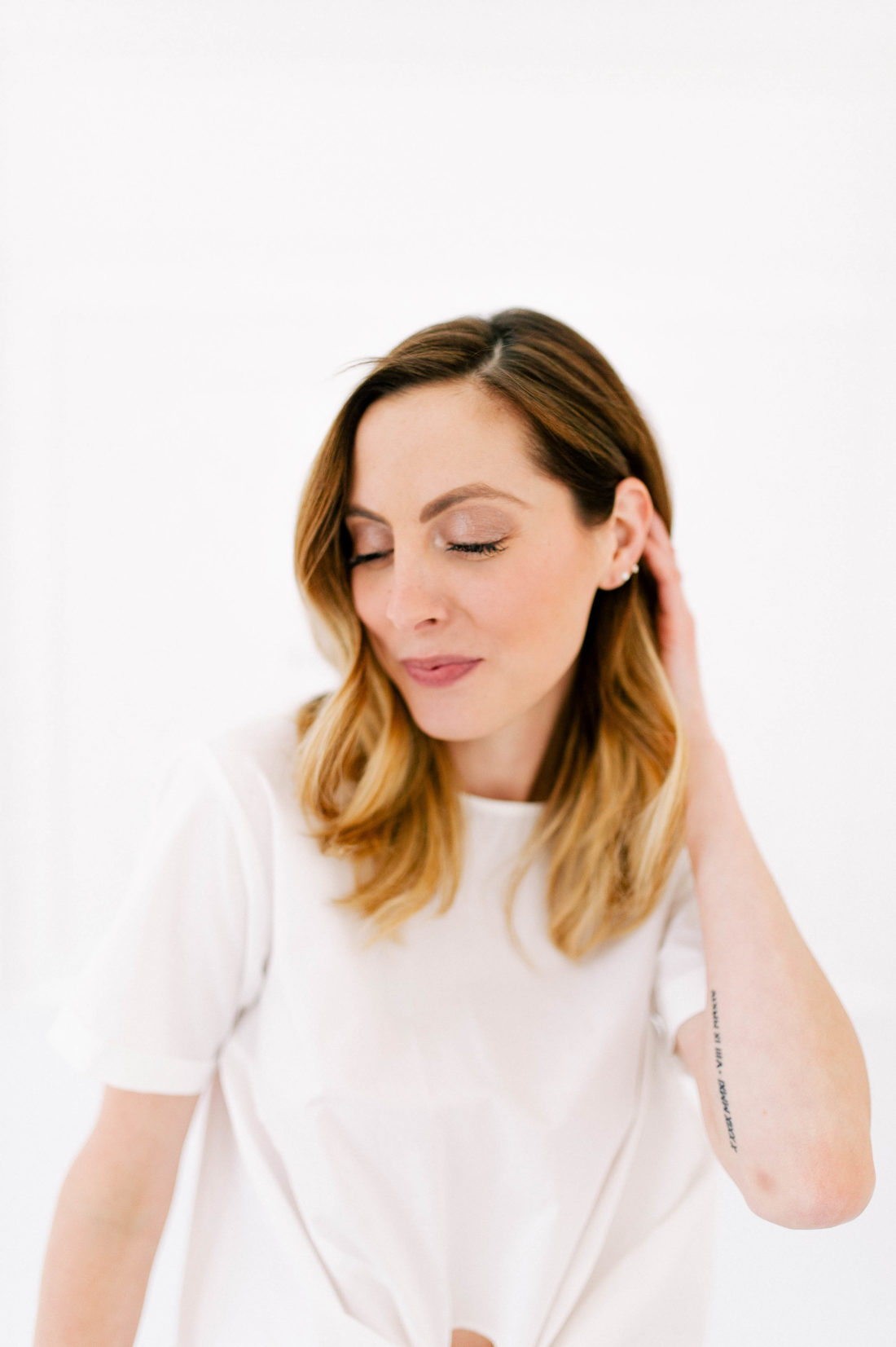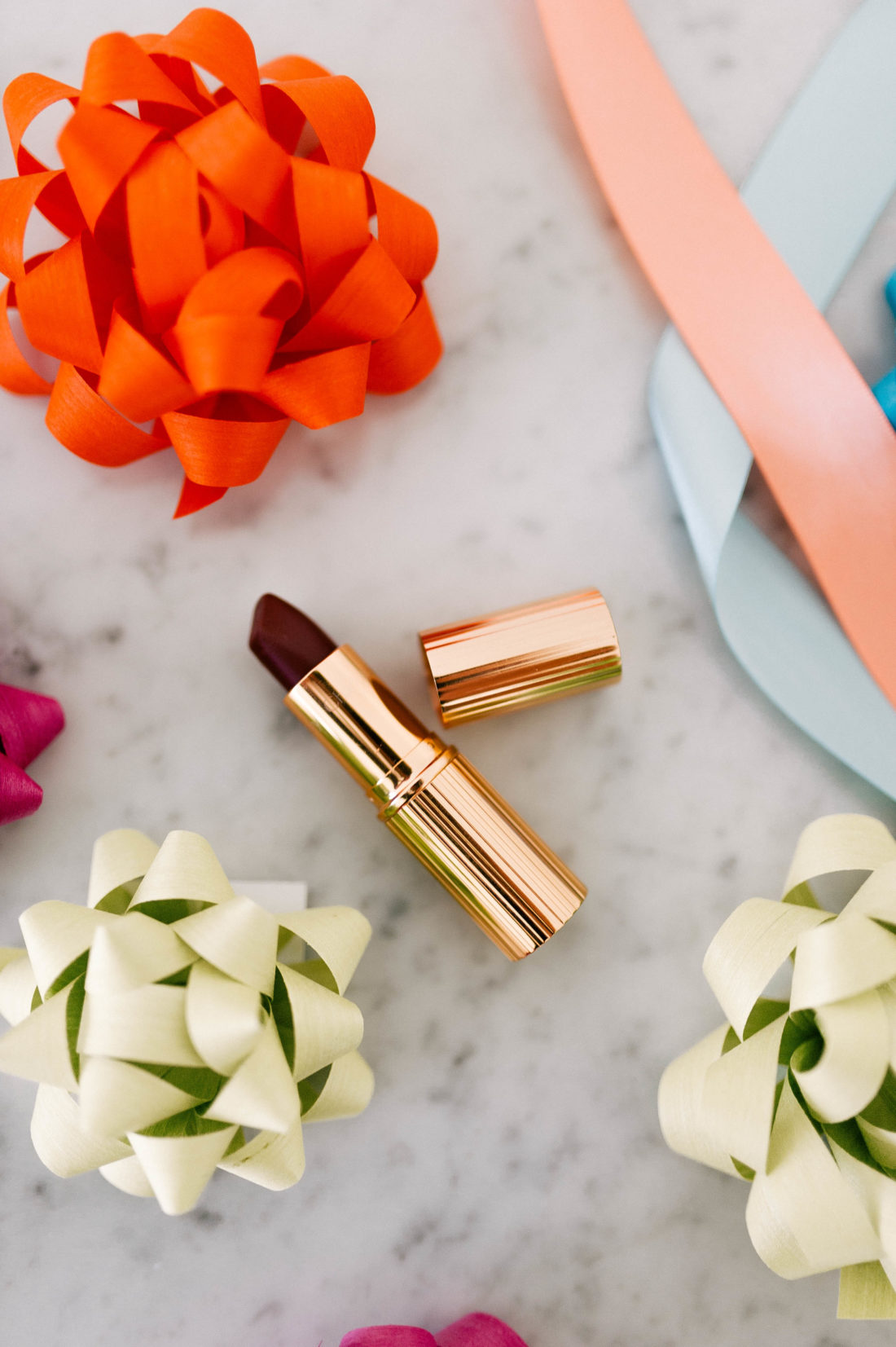 So this is a bit unconventional, since this lipstick is actually part of a super chic limited edition SET by Charlotte Tilbury called the "Film Noir Nights Makeup Set".  It also includes an eyeliner.  I almost never wear eyeliner except a simple black liquid eyeliner when I wear false lashes or apply a cat eye.  SO I gave the eyeliner part away to my friend who LOVES it also but I can't speak for that part myself, obviously! Ha! I am, however, out of control OBSESSED with this lipstick.  The color is so lush, so sexy, so chic for Holiday, and really great quality! It doesn't dry out my lips or move at all once it's applied.  I adore it.  A bright red is of course cute for Holiday, but it can feel a little on the nose at times– I love this shade for evening parties and it carries great in to New Years Eve as well.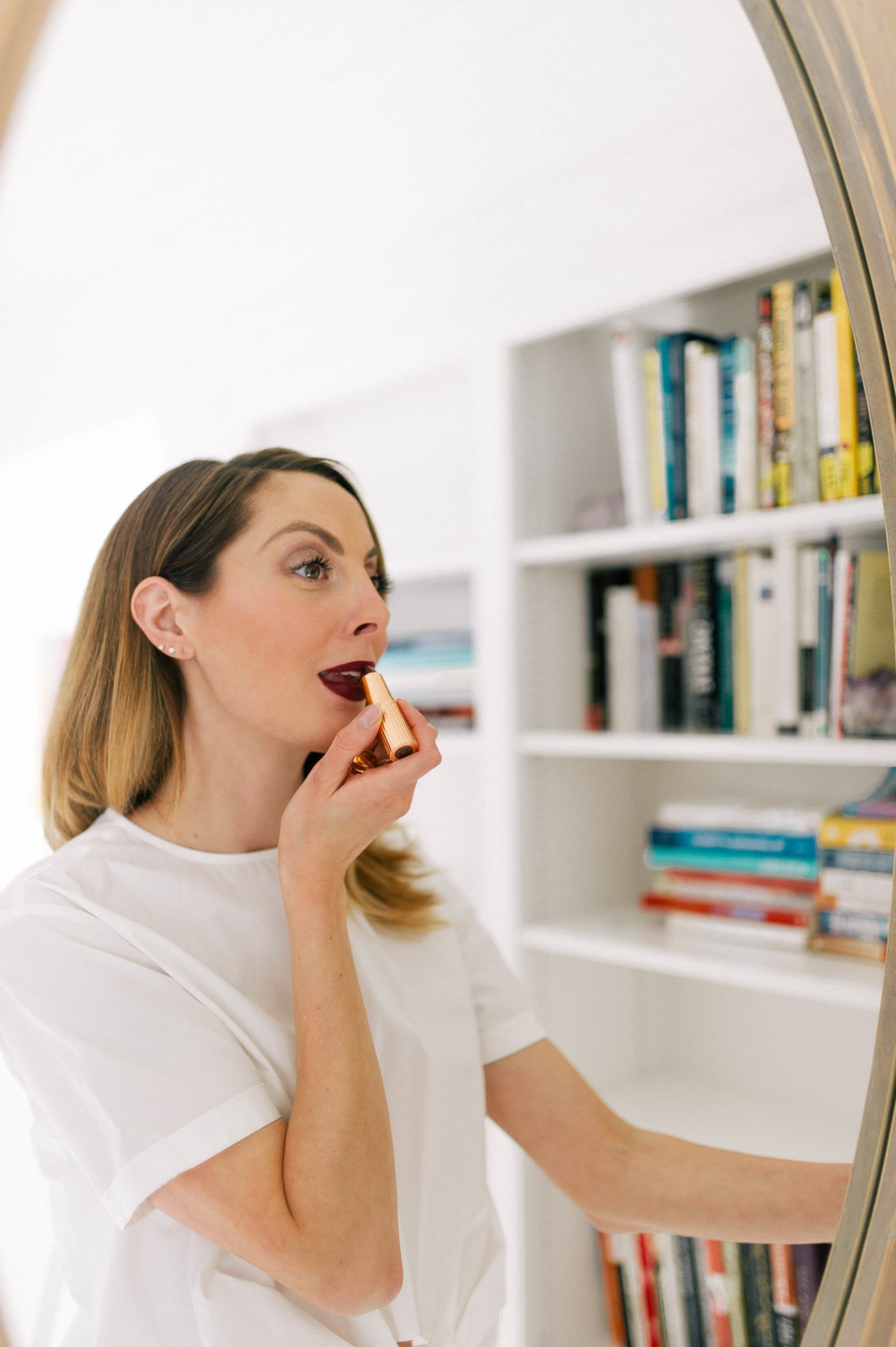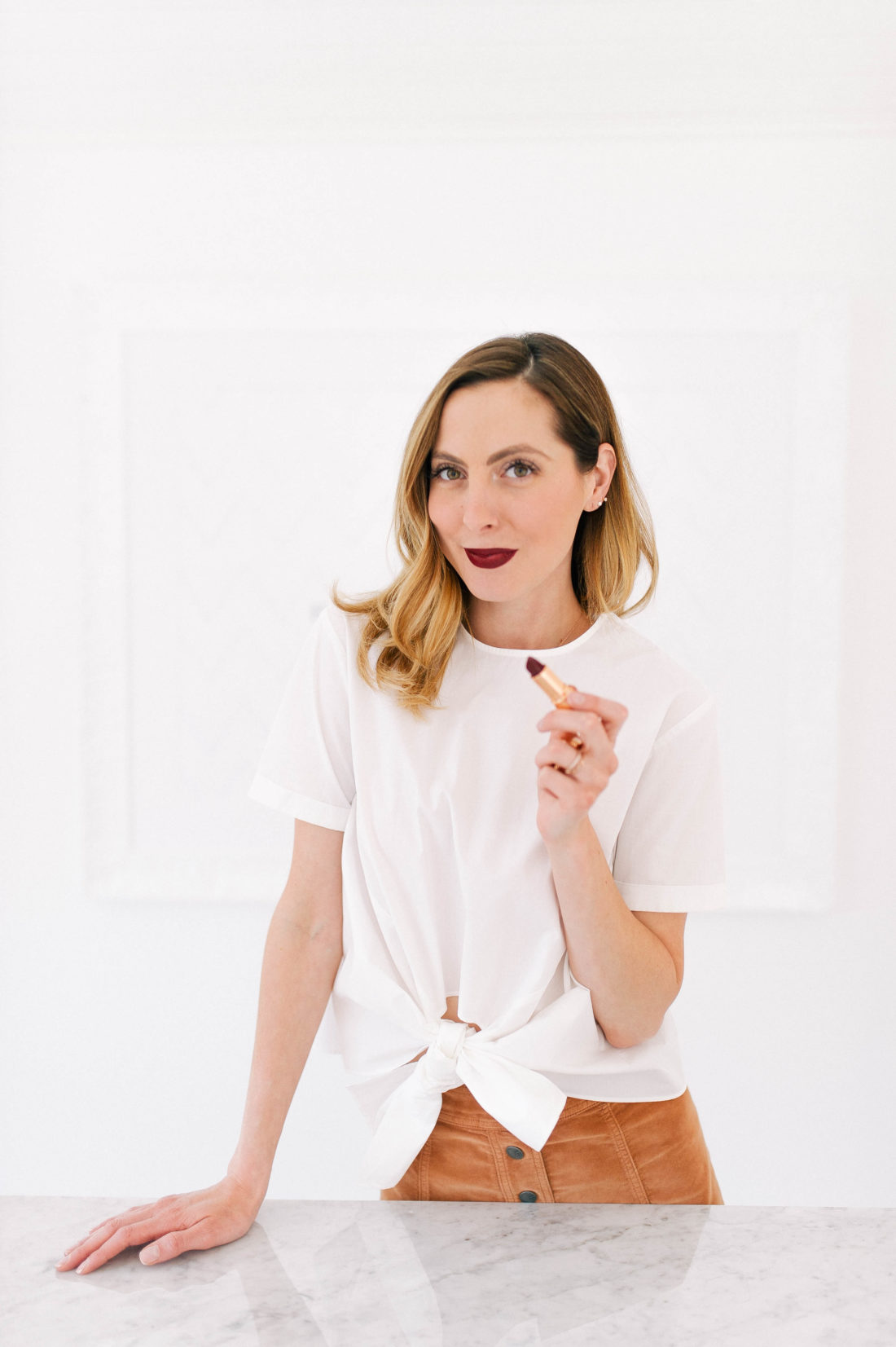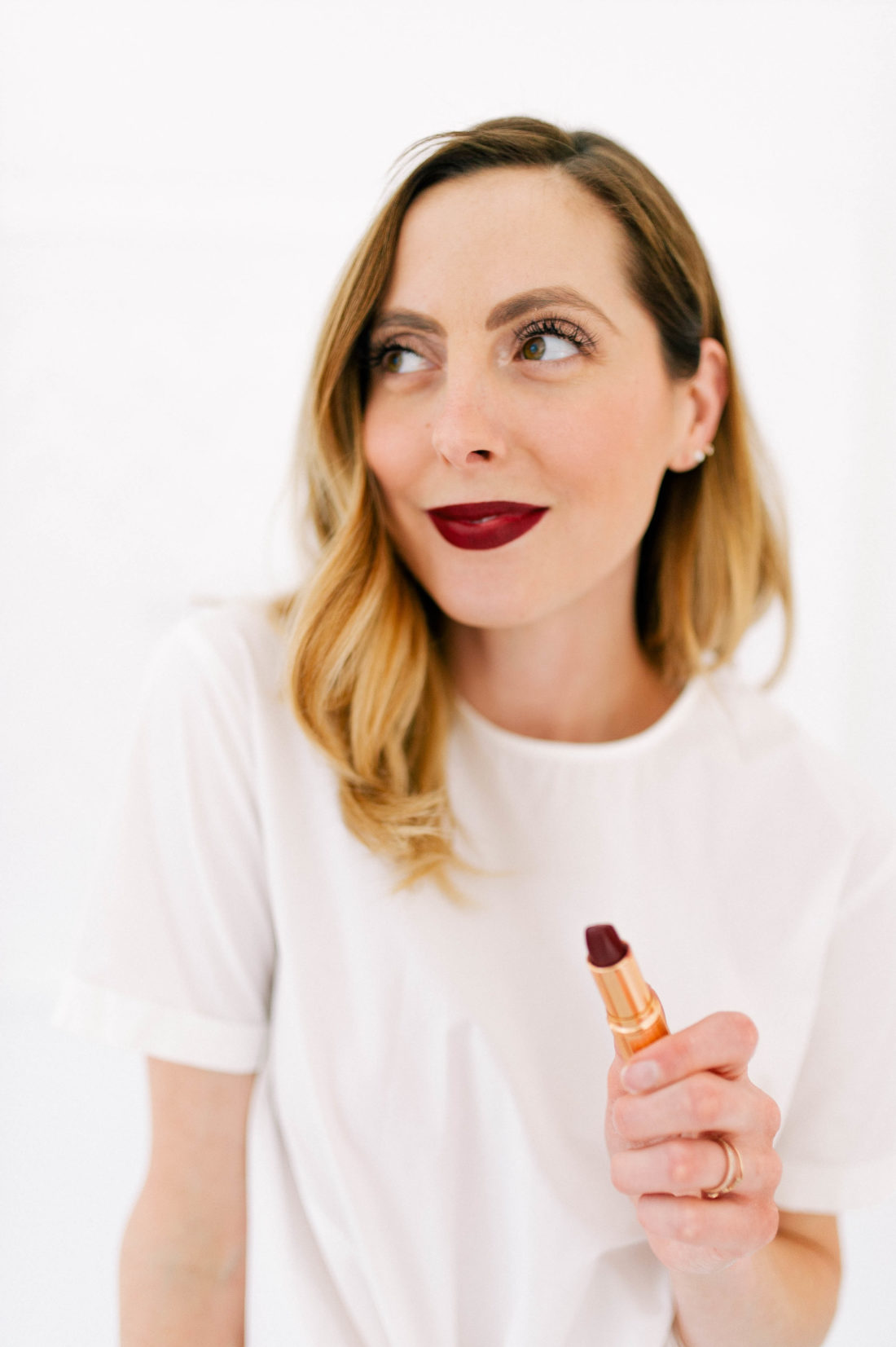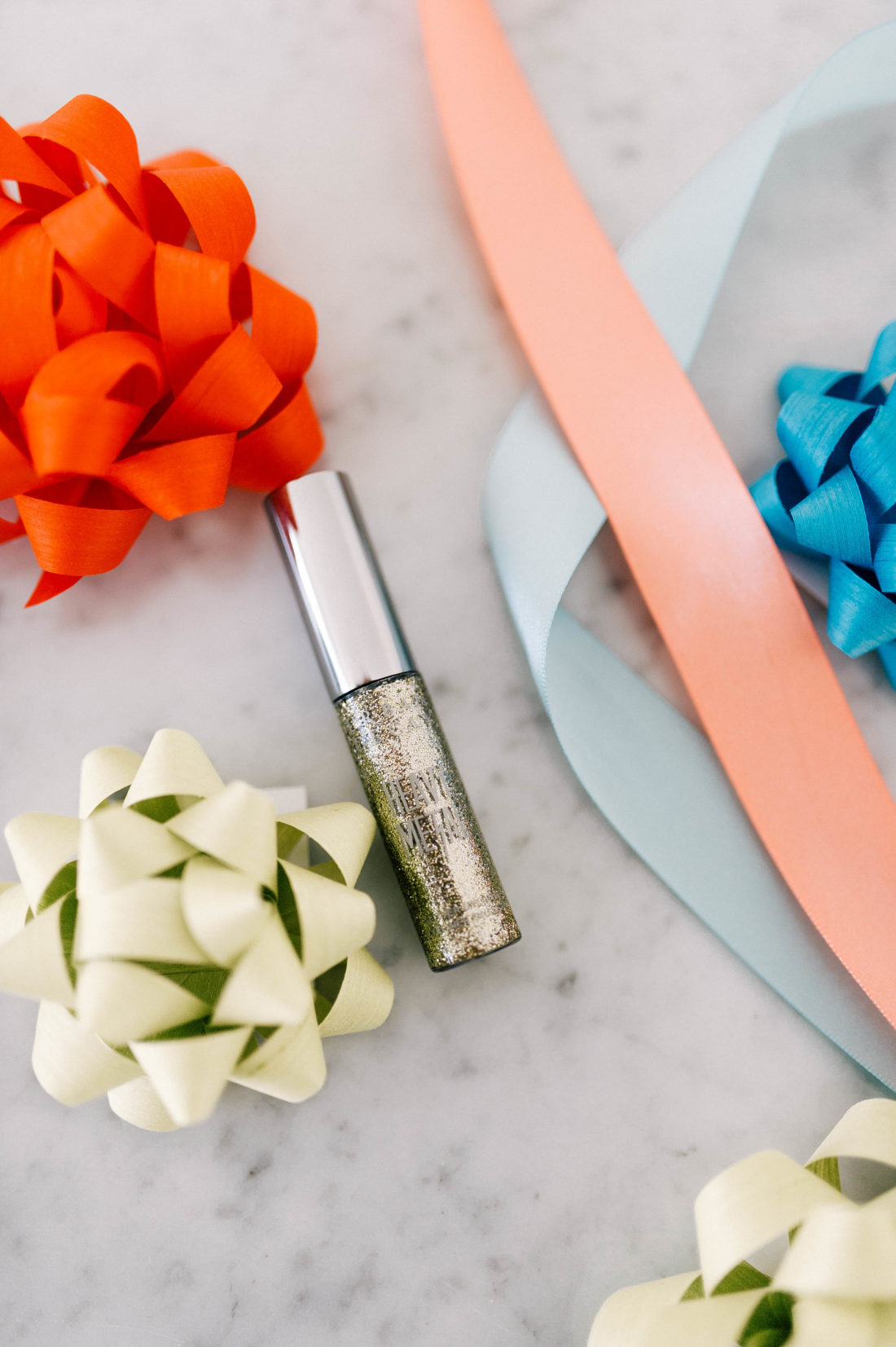 This is SUCH A fun Holiday makeup piece! I've owned this glitter liner for probably six weeks and I've worn it a bizarrely frequent amount of times considering I barely leave my house. LOL.  I love to apply it to the inner corner of my eyes for a fun Holiday twist– but I bet it would be so pretty as a little flick on the outer corners as well! The best part is that it's totally not annoying to take off.  My makeup remover took it off in a couple of swipes.  Normally glitter is super scary to me for that exact issue!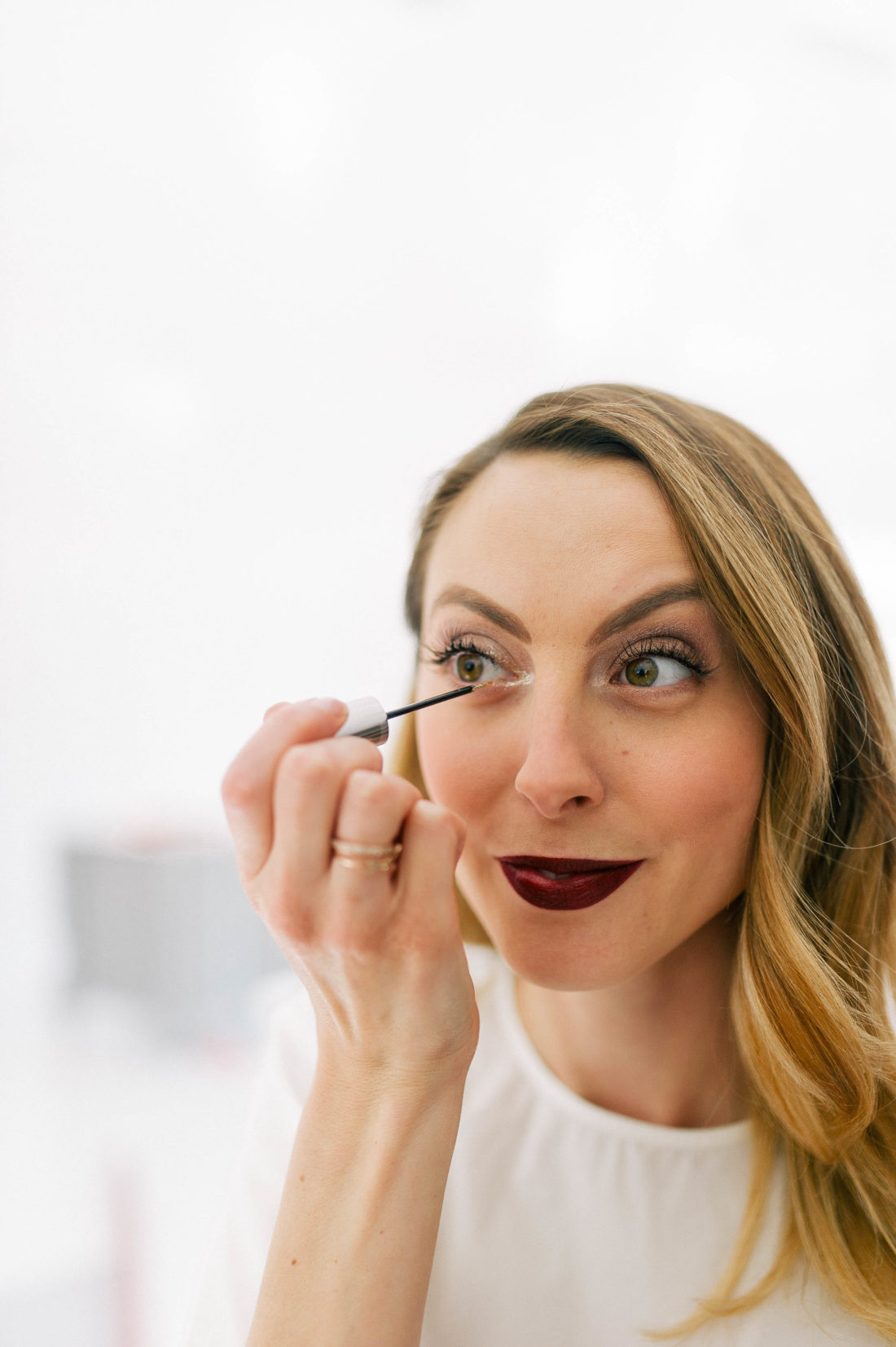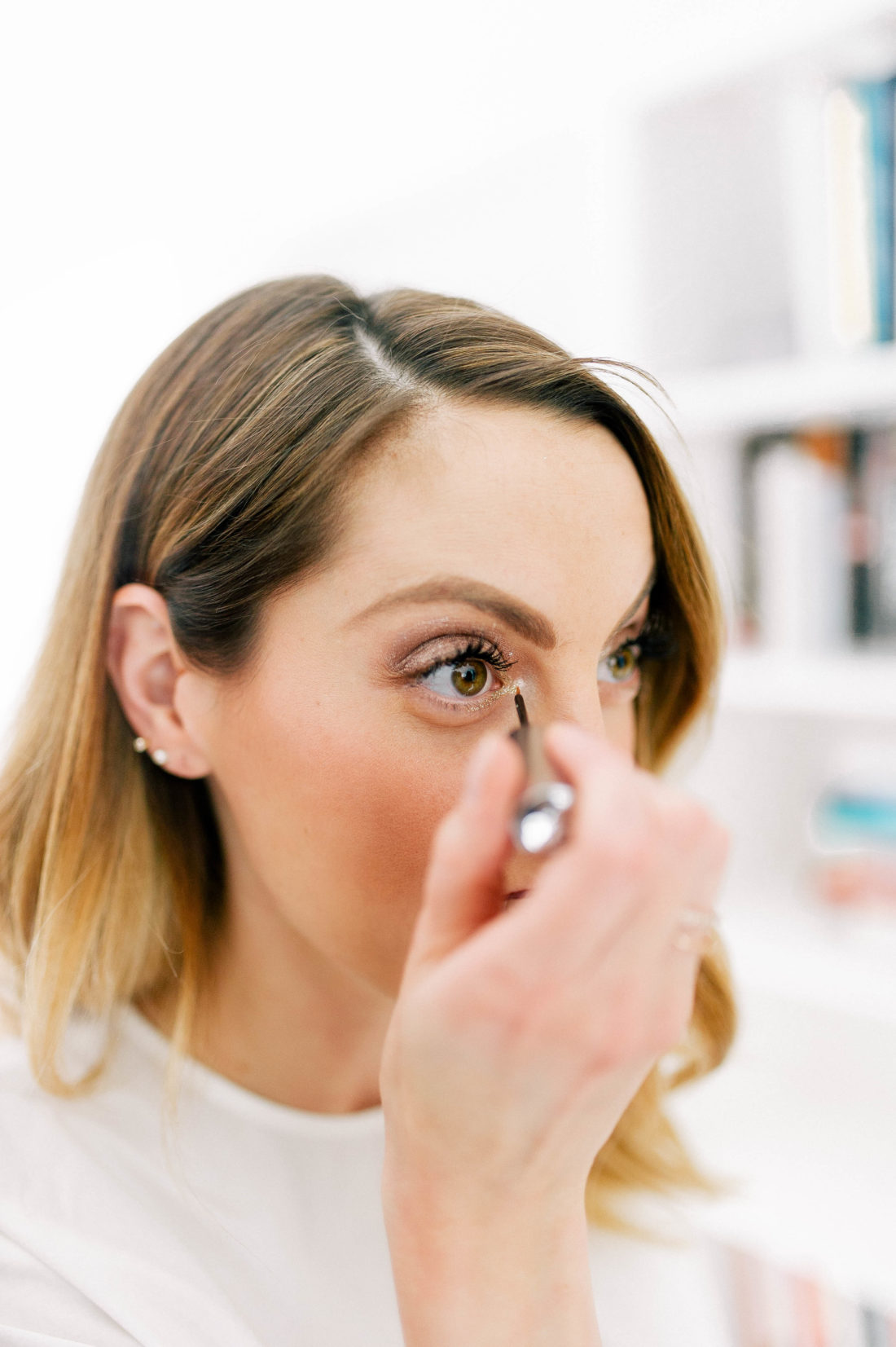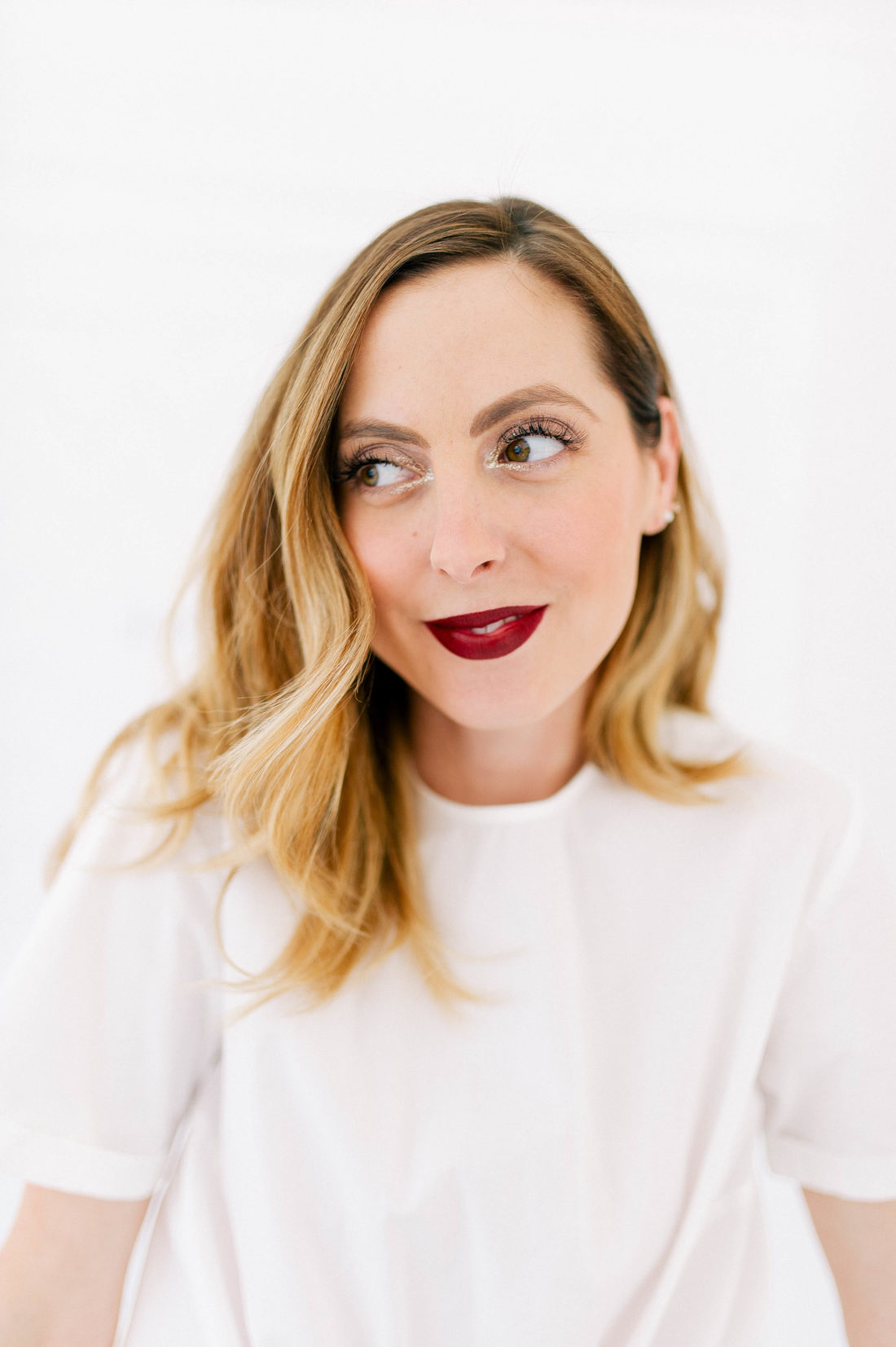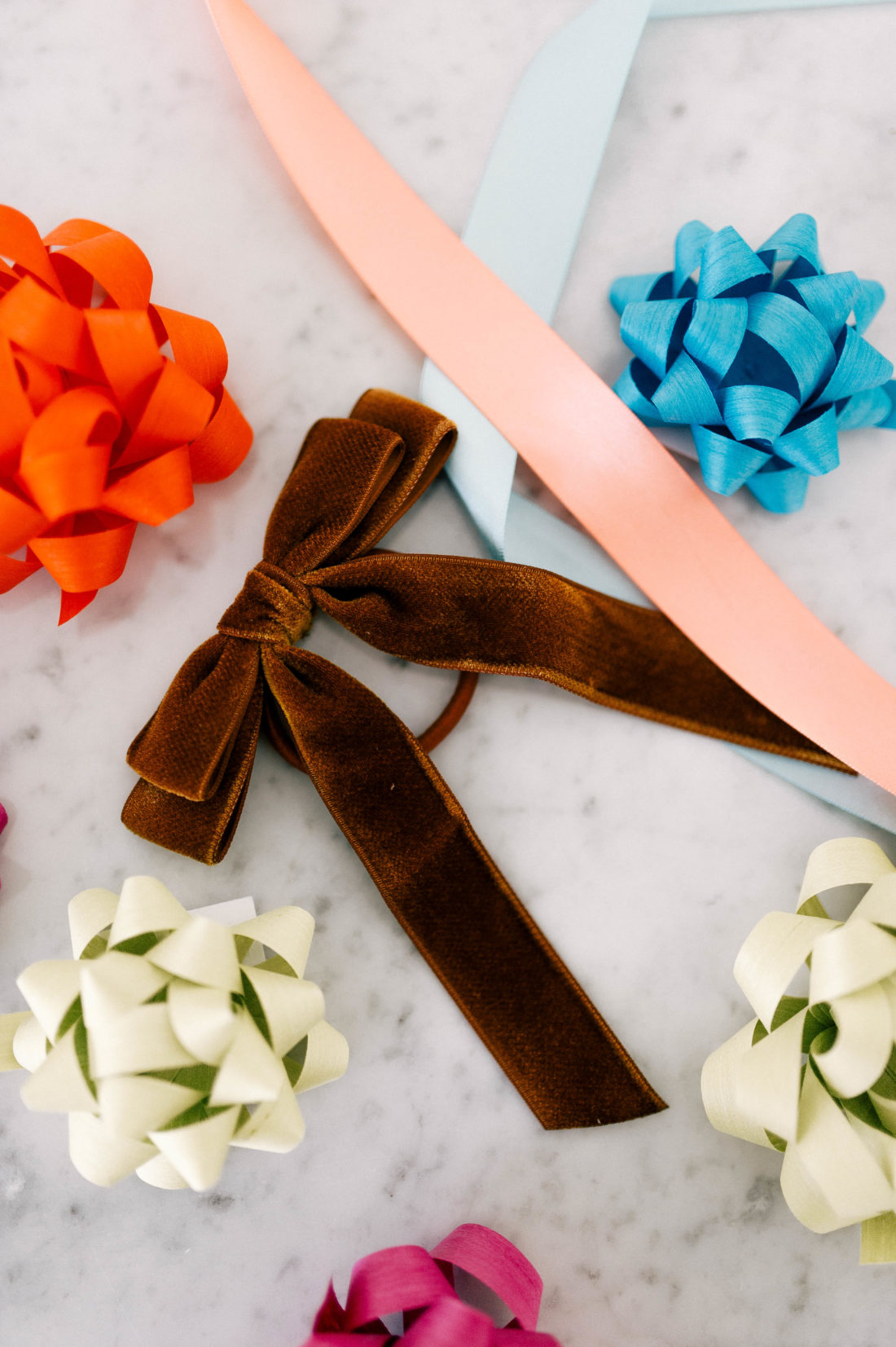 So the bow hair tie pictured is the now infamous one by J. Crew (it sold out in about 15 minutes in every color) BUT there are tons of other retailers making them! I found the one I linked above for under $4! You can't beat that! I think these velvet bows make for the most perfect, ladylike touch to any Holiday look.  Try them with a beautiful pair of ankle cropped black pants, a crisp white button down, and a low ponytail for a simple and chic outfit! **UPDATE** These bows have just been restocked at J.Crew in 4 colors, HERE!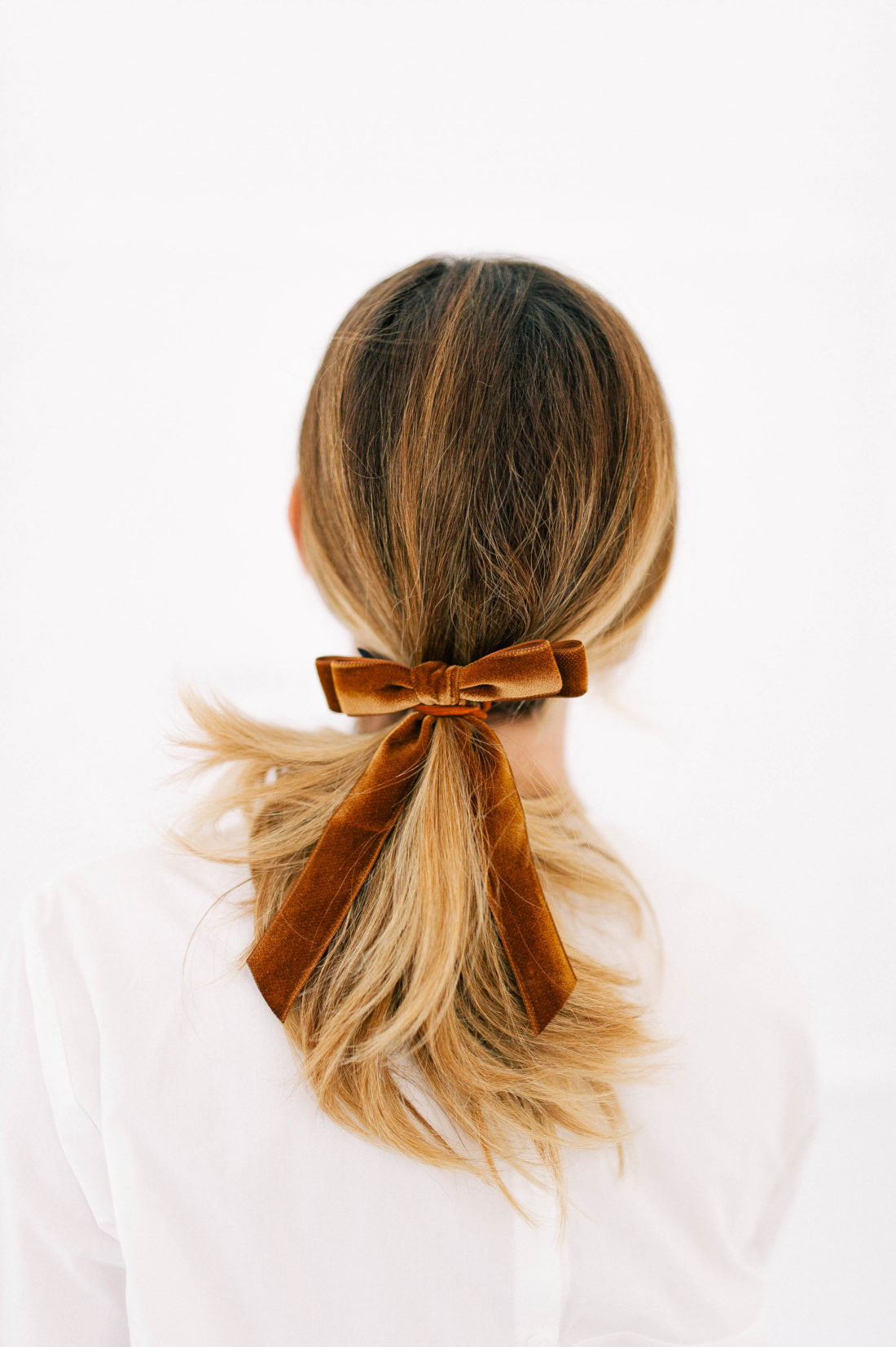 Shop the post…

Photographs by Carter Fish