The following content may contain affiliate links. When you click and shop the links, we receive a commission.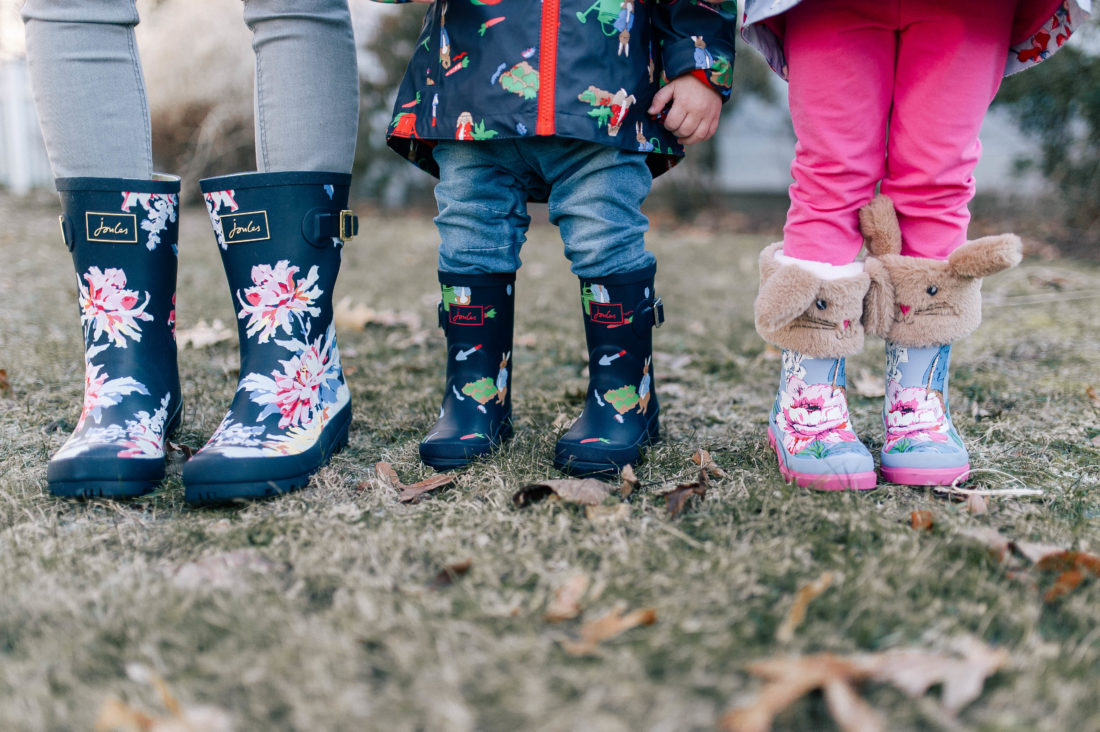 *Many thanks to Joules for sending these adorable clothes and for sponsoring this post! As always, the thoughts and opinions expressed below are entirely my own.
Spring is inevitably around the corner, and who doesn't associate spring with little cute bunnies, flowers, and the prettiest colors around. Well this year I'm thinking even more about bunnies for springtime, because I'm head over heels obsessed with the new collection of kids clothes I just got for Marlowe and Major from Joules– the Peter Rabbit movie collection to be exact!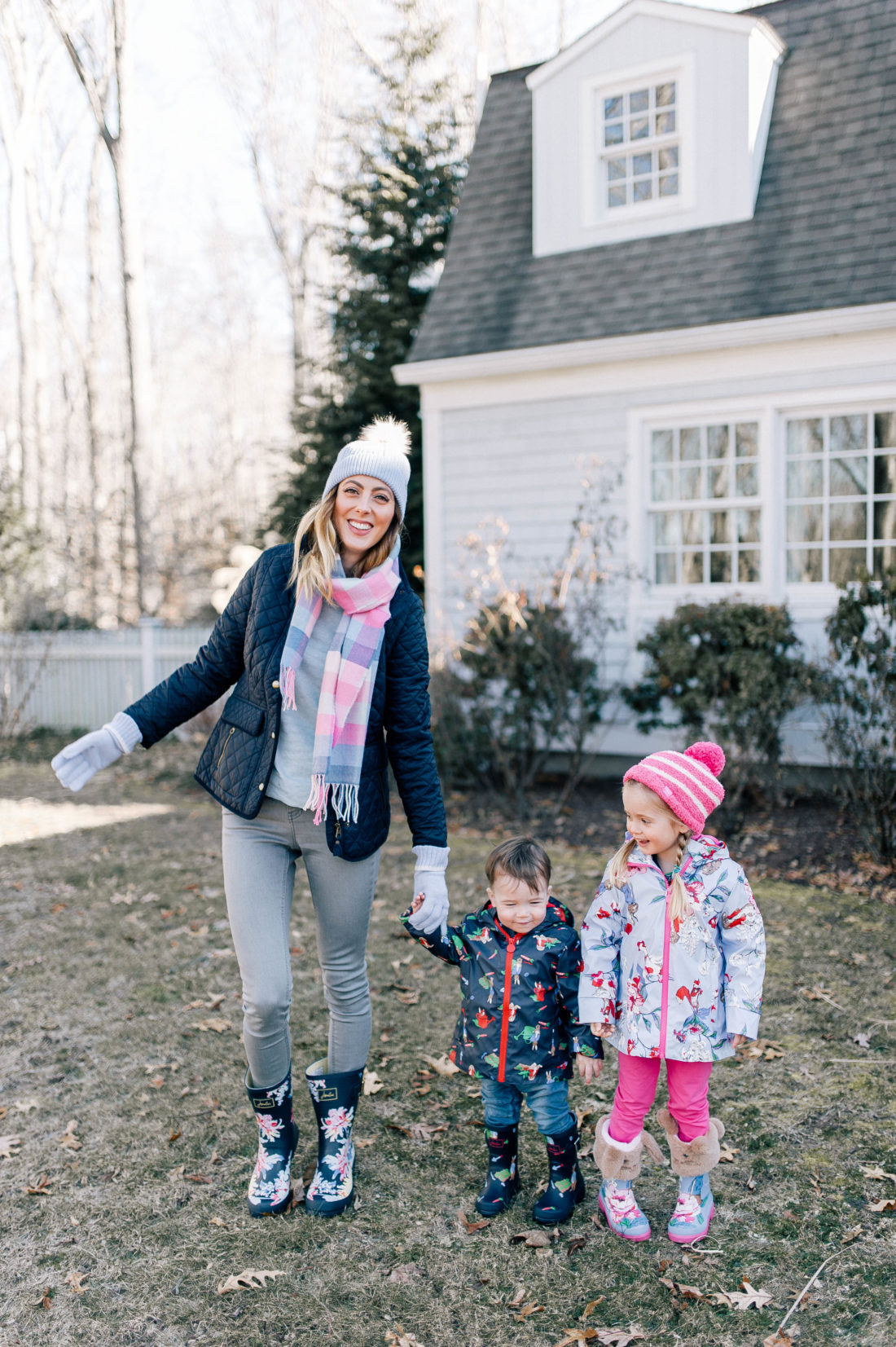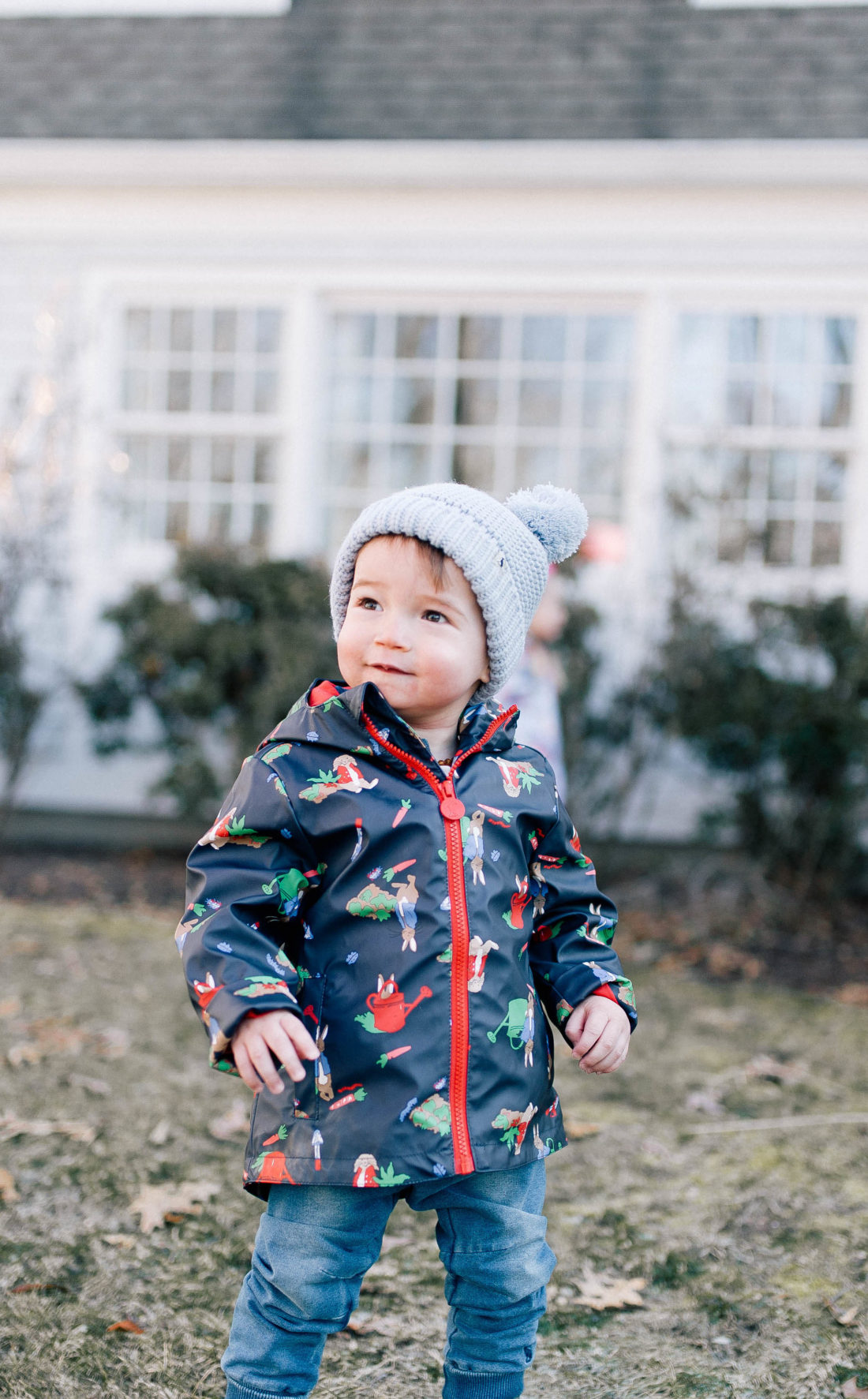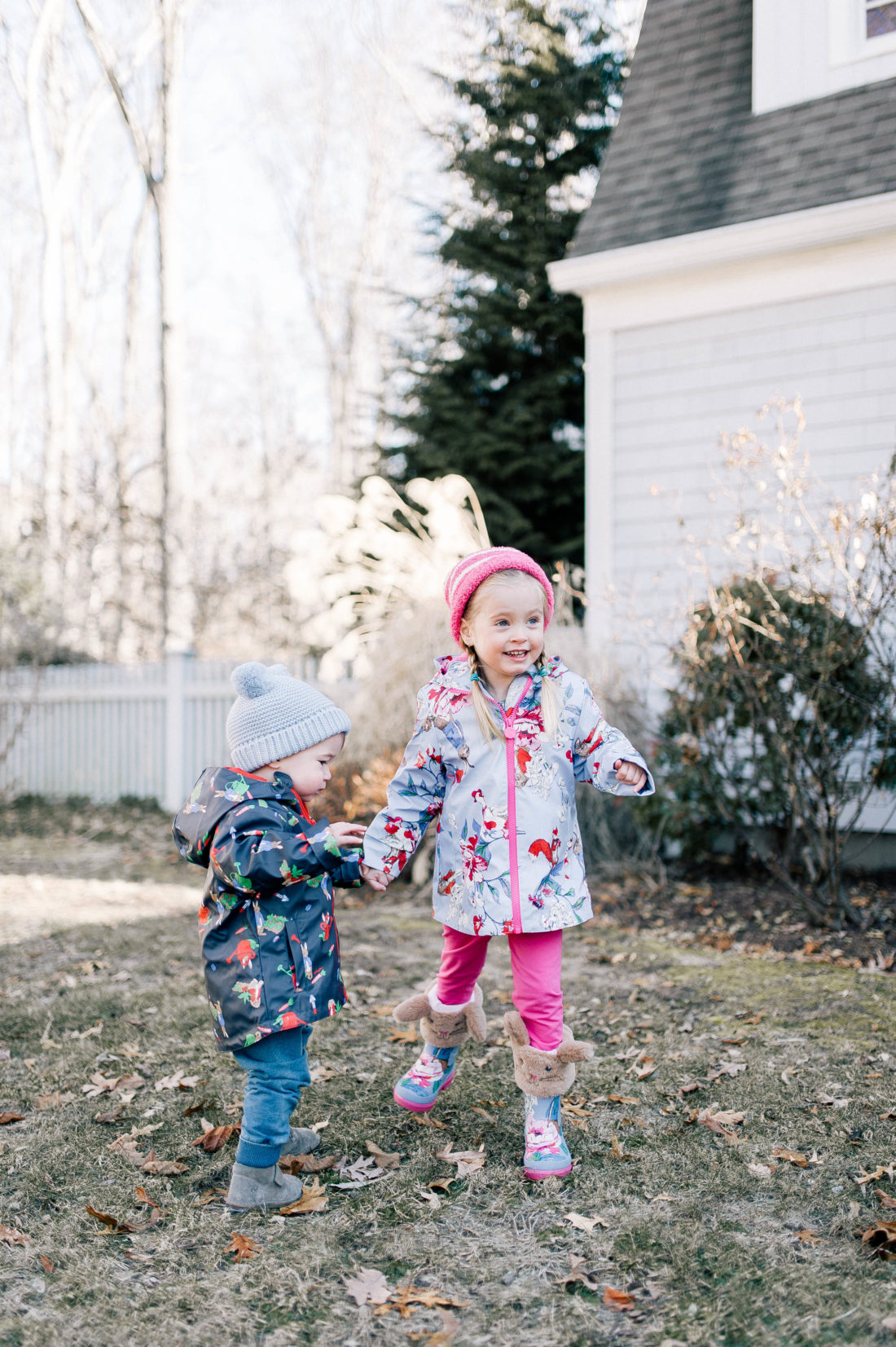 Joules is the loveliest British clothing brand, which has the greatest duds for kids and grownups alike. They have the most beautiful, high quality cottons, adorable accents, and a classic style that is attractive on anyone. They are also known for their stunning rain boots for both kids and grownups– what is more British than some wellies?! I love putting my kids in really high-quality clothes because I always hang on to the pieces I like the most, and either put them away for my future grandkids (fingers crossed!) or pass them along to our friends with kids just behind in age.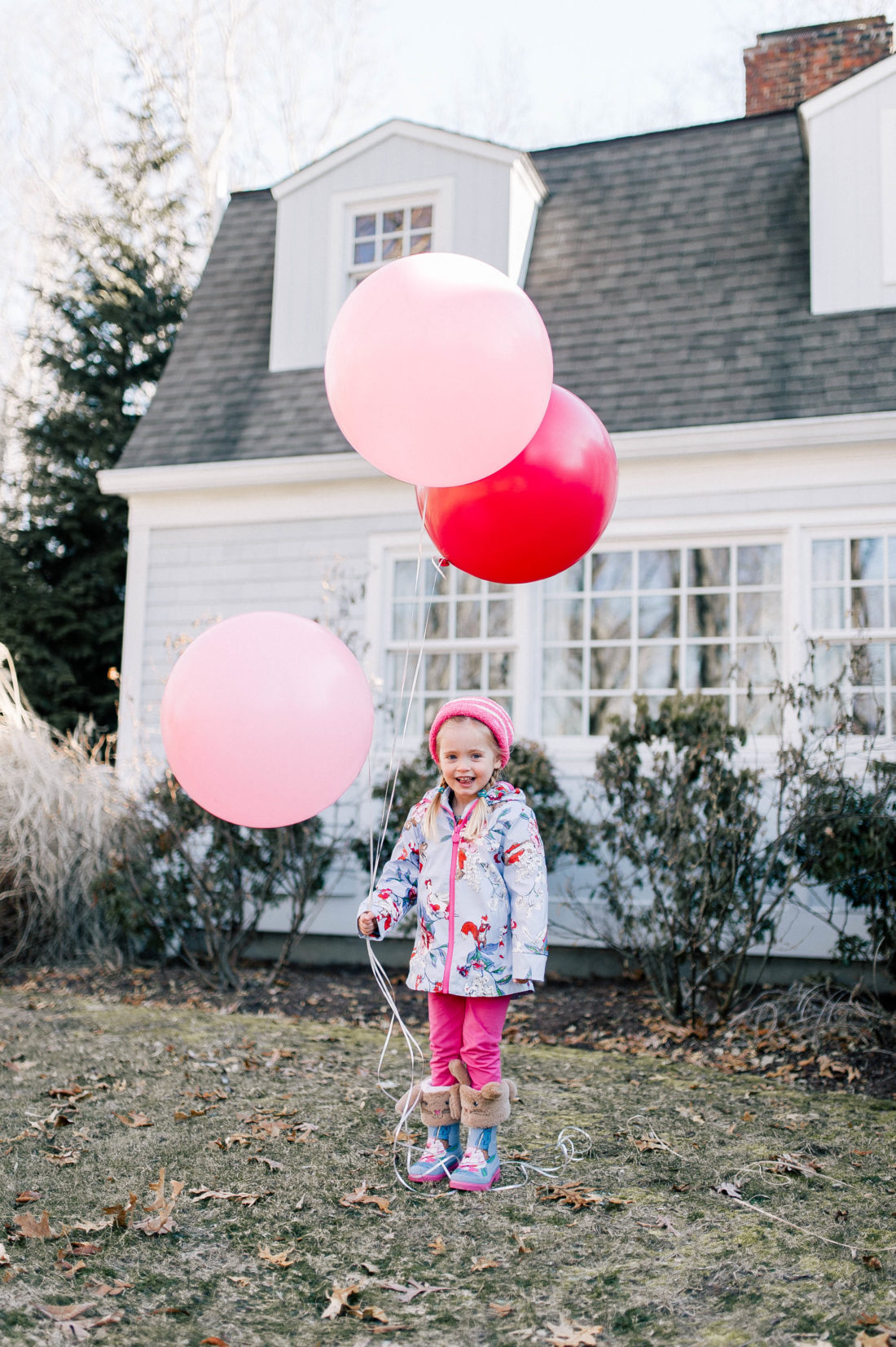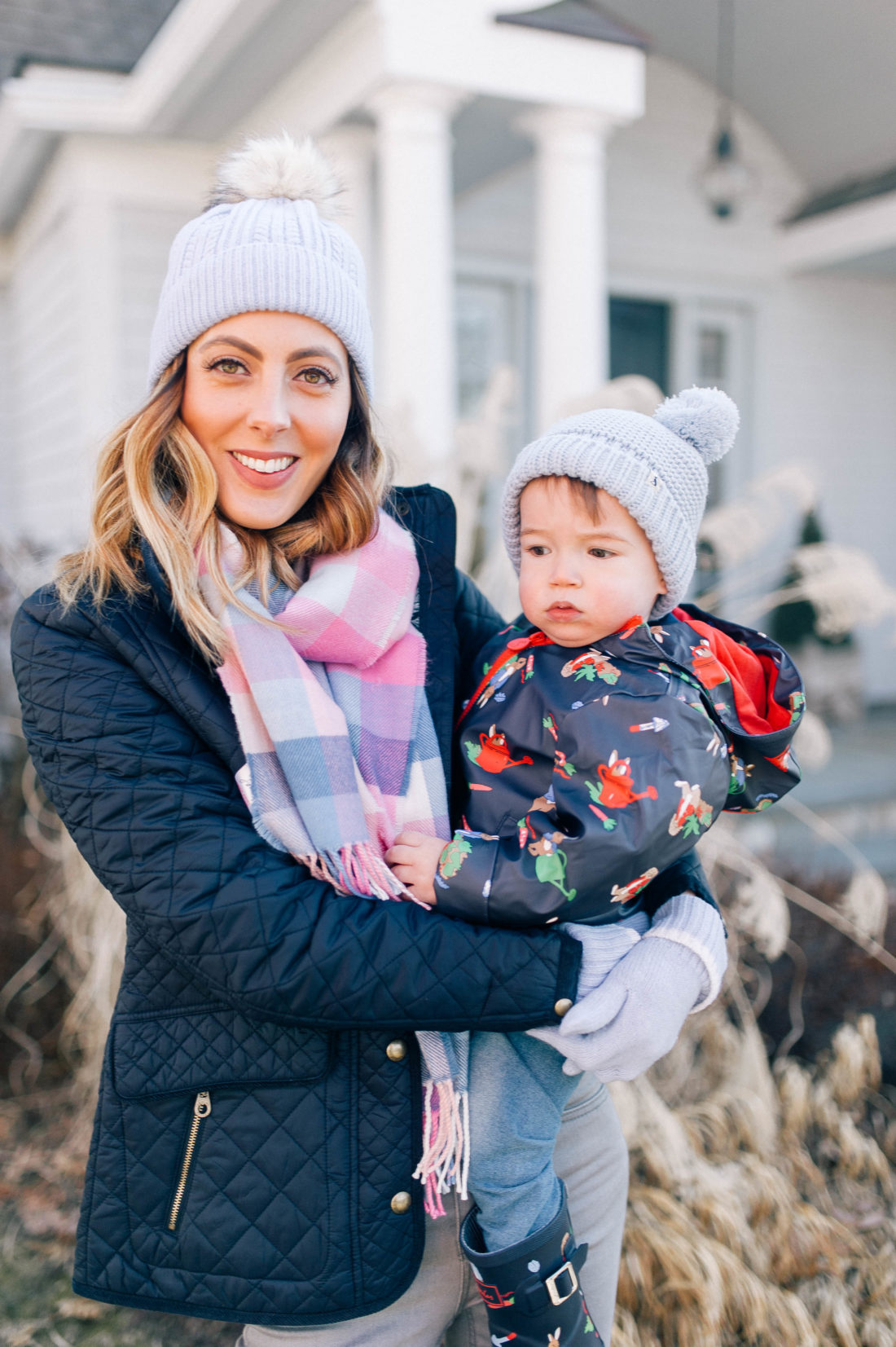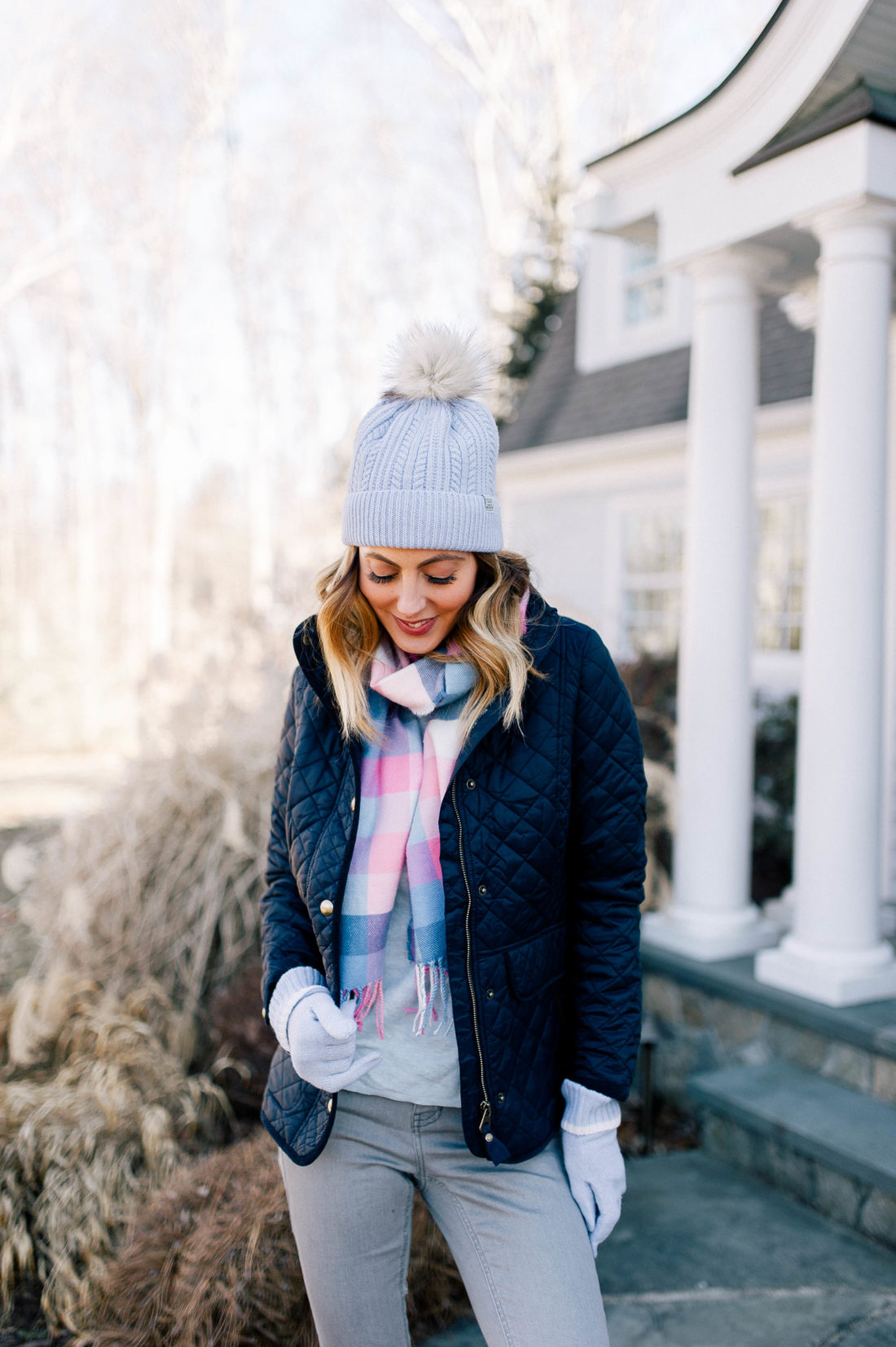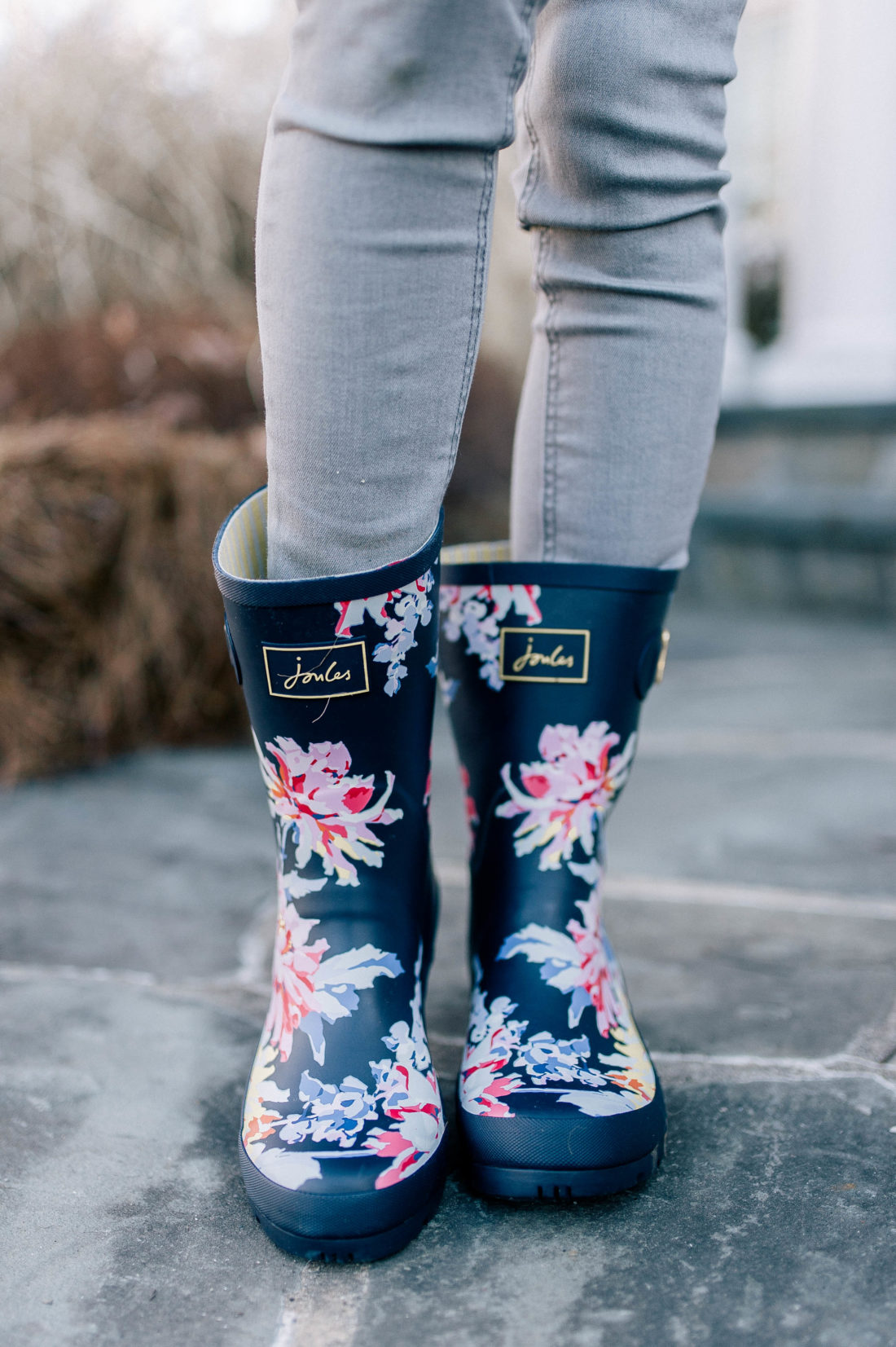 If you didn't know, there is a new Peter Rabbit movie coming out this week, which our entire family is SO excited to see! We are huge fans of the book– it's one of the first I bought for Marlowe's book shelf when I was pregnant– and the idea of us all being able to go to see the movie version just has me so pumped. Plus it looks so cute and funny for grown ups, too! I love movies like that. Joules put out an entire collection inspired by the movie, and when I saw it I totally lost it. I wanted every single piece. The colors! The patterns! And the awesome theme– it's such a beautiful nod to the characters and world of Peter Rabbit.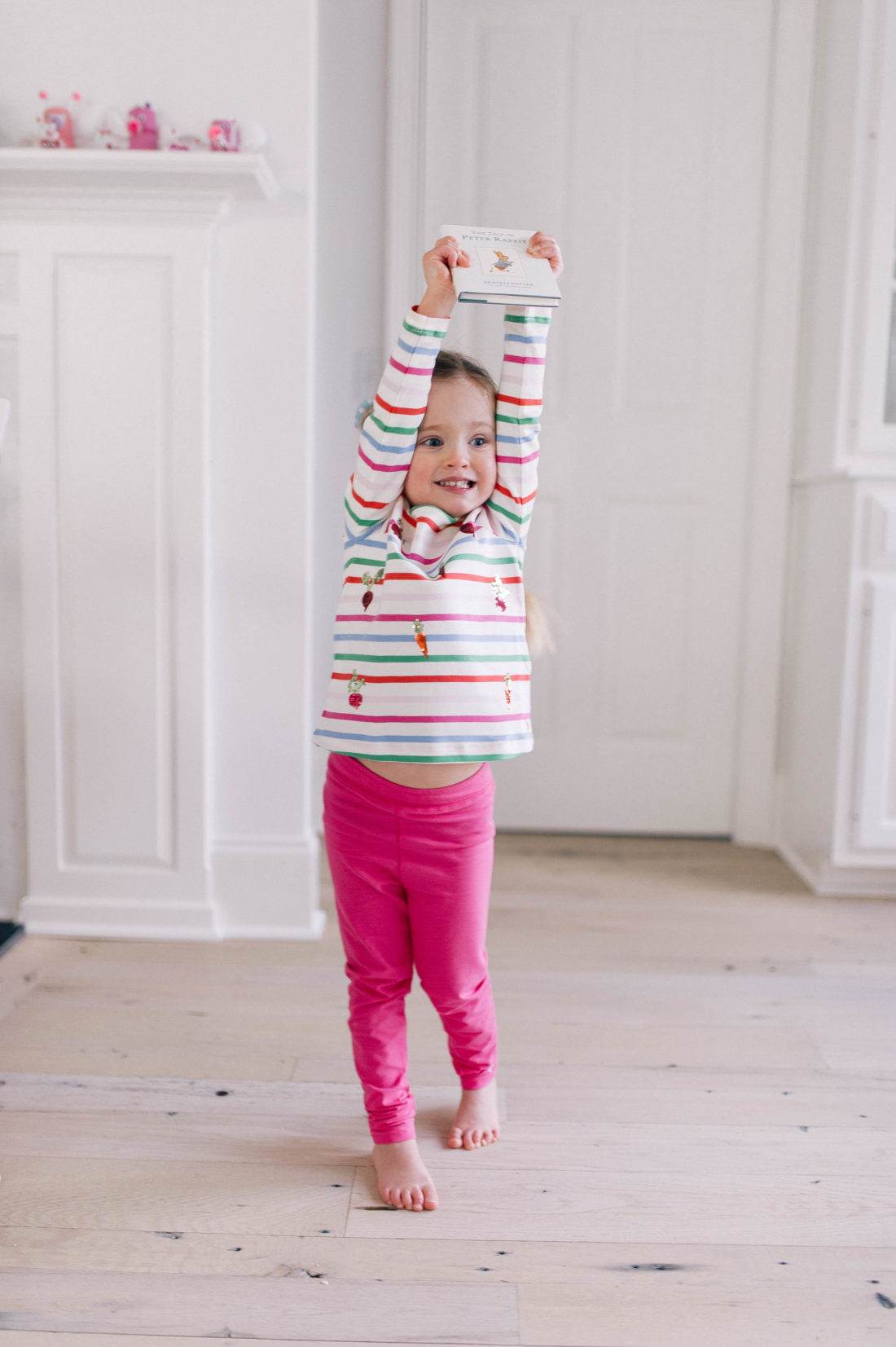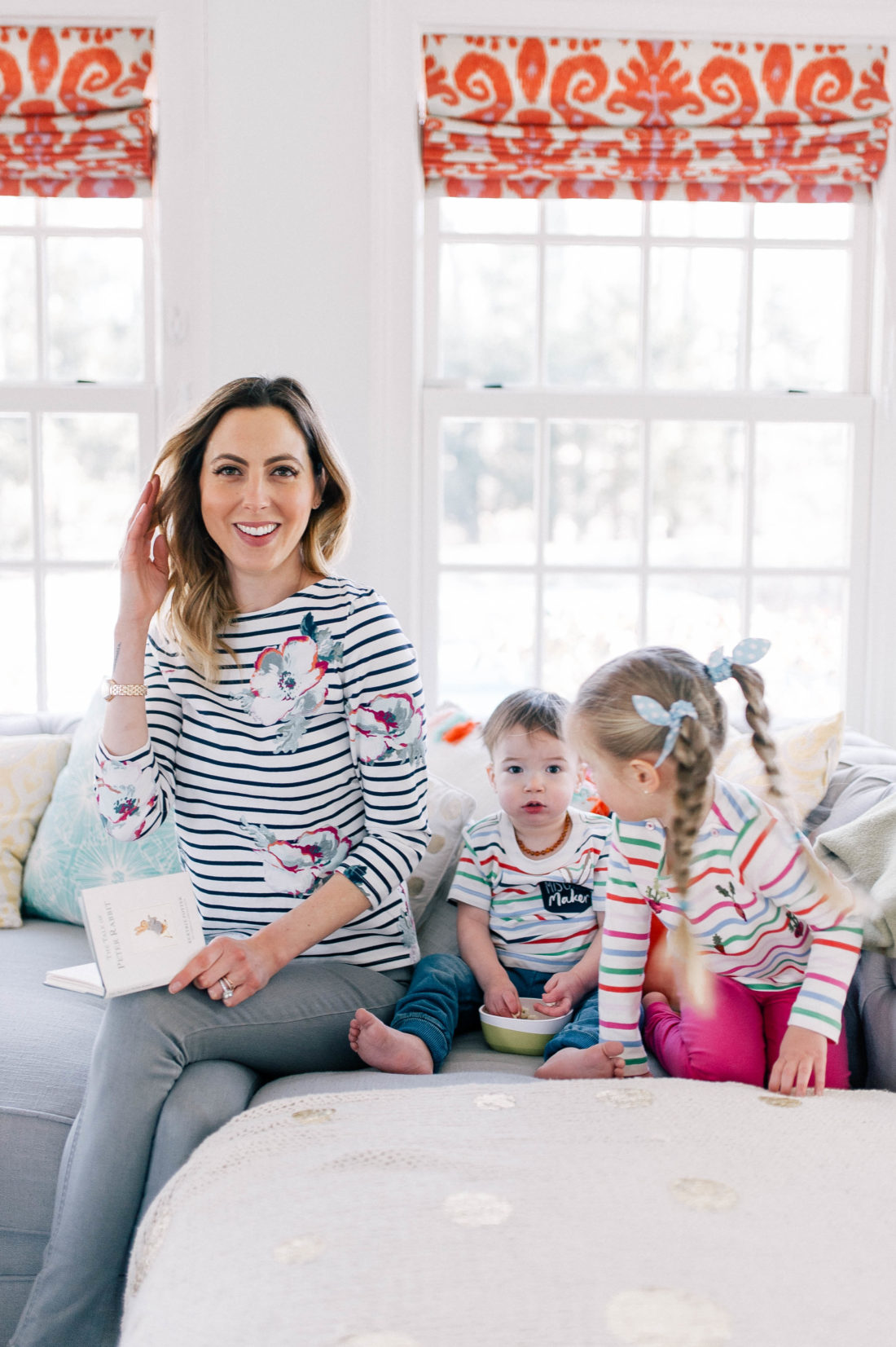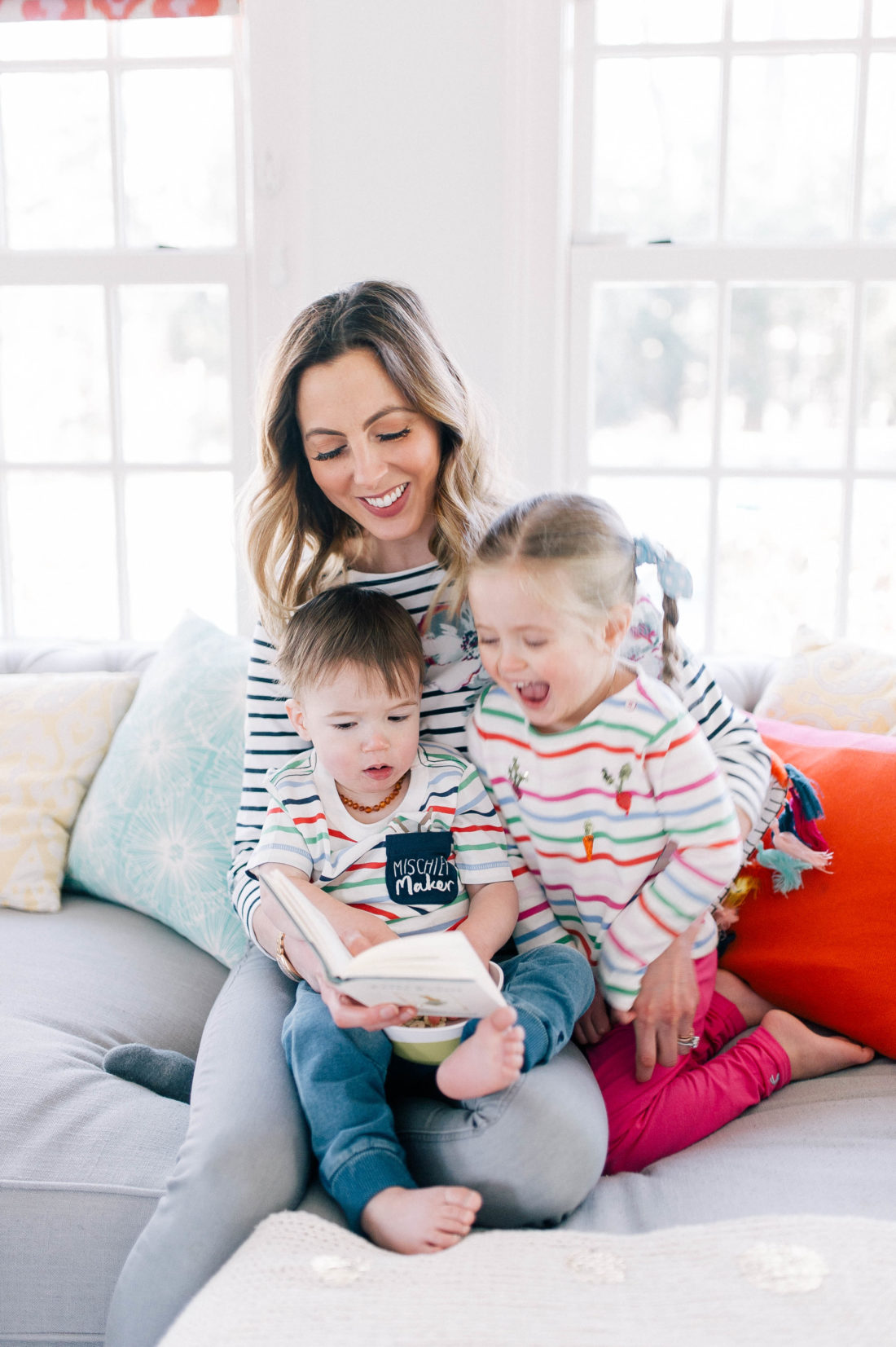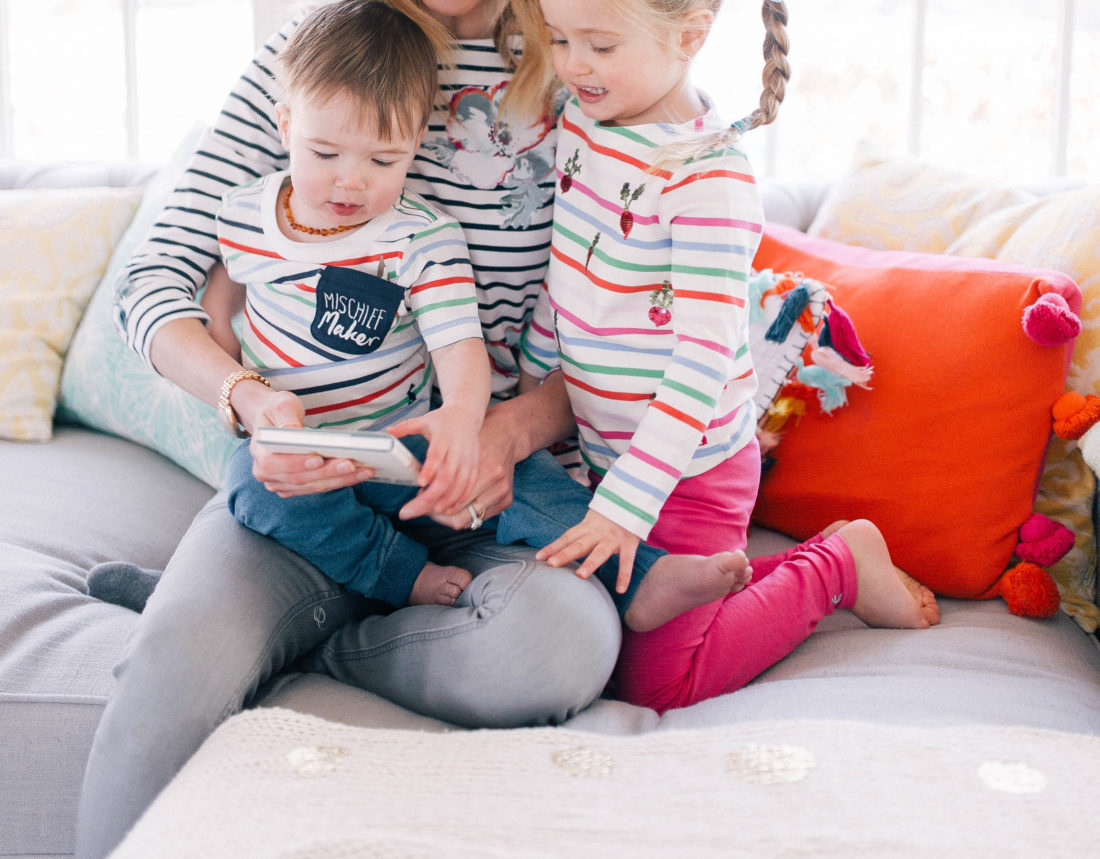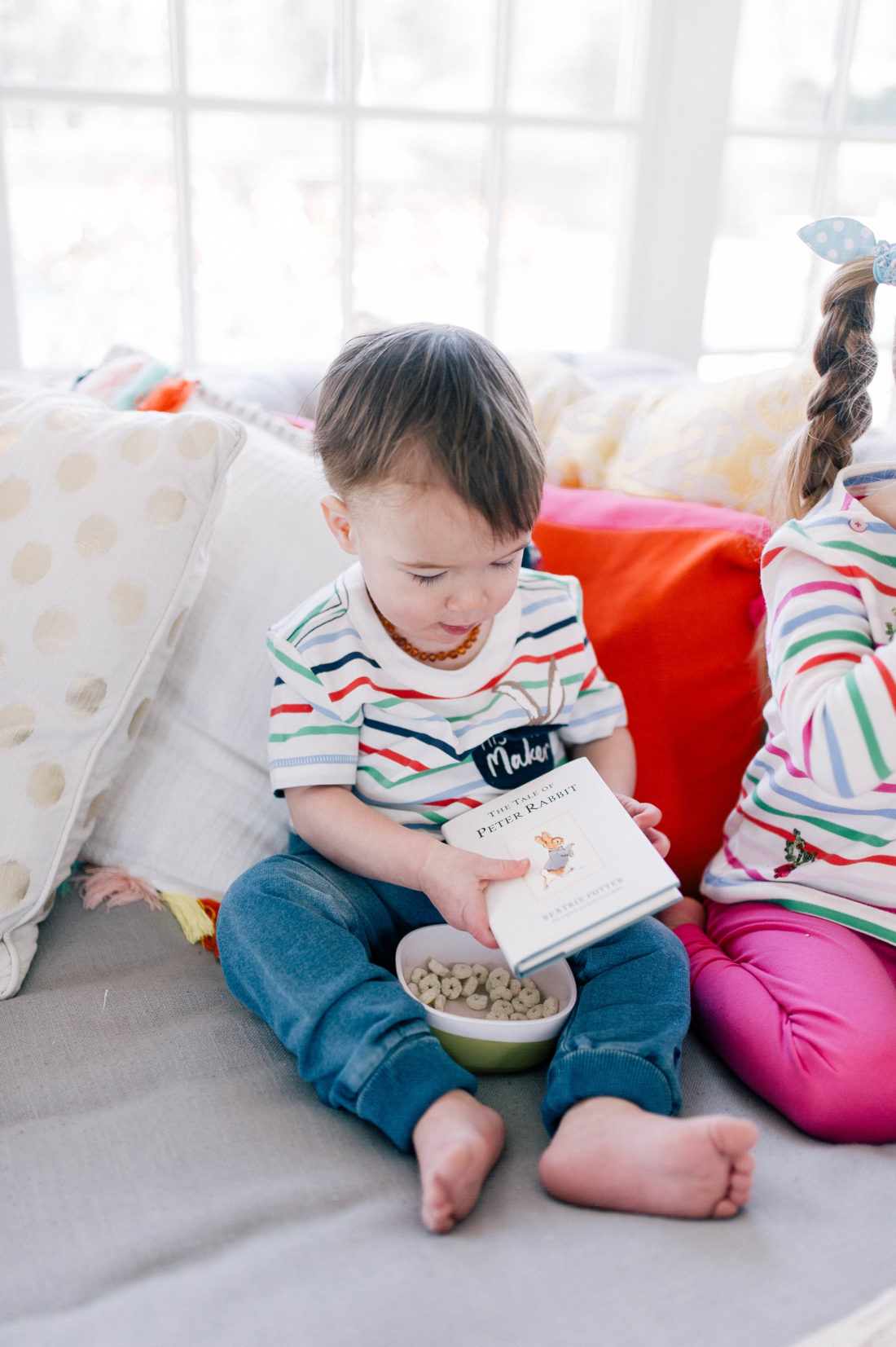 The Joules official Peter Rabbit movie collection rain coats and rain boots…I can barely handle it. The boots even have little bunny fleece boot socks to line them for colder temps. The pattern on the coats is so beautiful and includes Peter Rabbit himself hiding in the design! One of my other favorite pieces is the striped top for girls with the sequin veggies. I swoon! The boys designs are so cool and fun– perfect for Major at his age, and even for older boys. That "Mischief Maker" tee tho!! Ha! What Boy Mama can't relate? I love wearing Joules pieces as well, because they're so flattering, and make me feel pulled together even when I'm wearing a simple outfit. The sweaters are so cozy, and the pastel plaid scarf is my new favorite winter accessory. It really brightens up the never-ending chill of winter around here recently!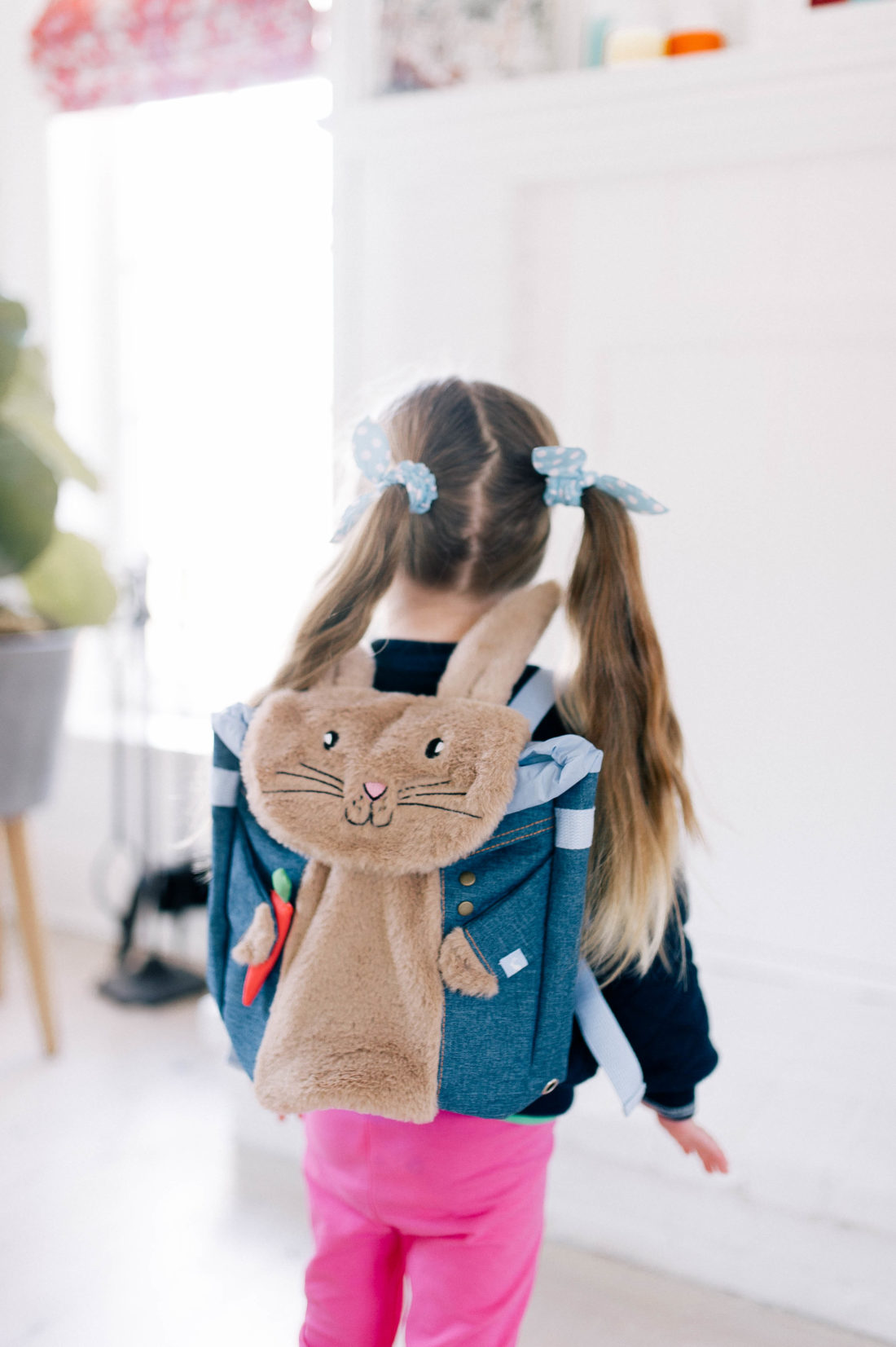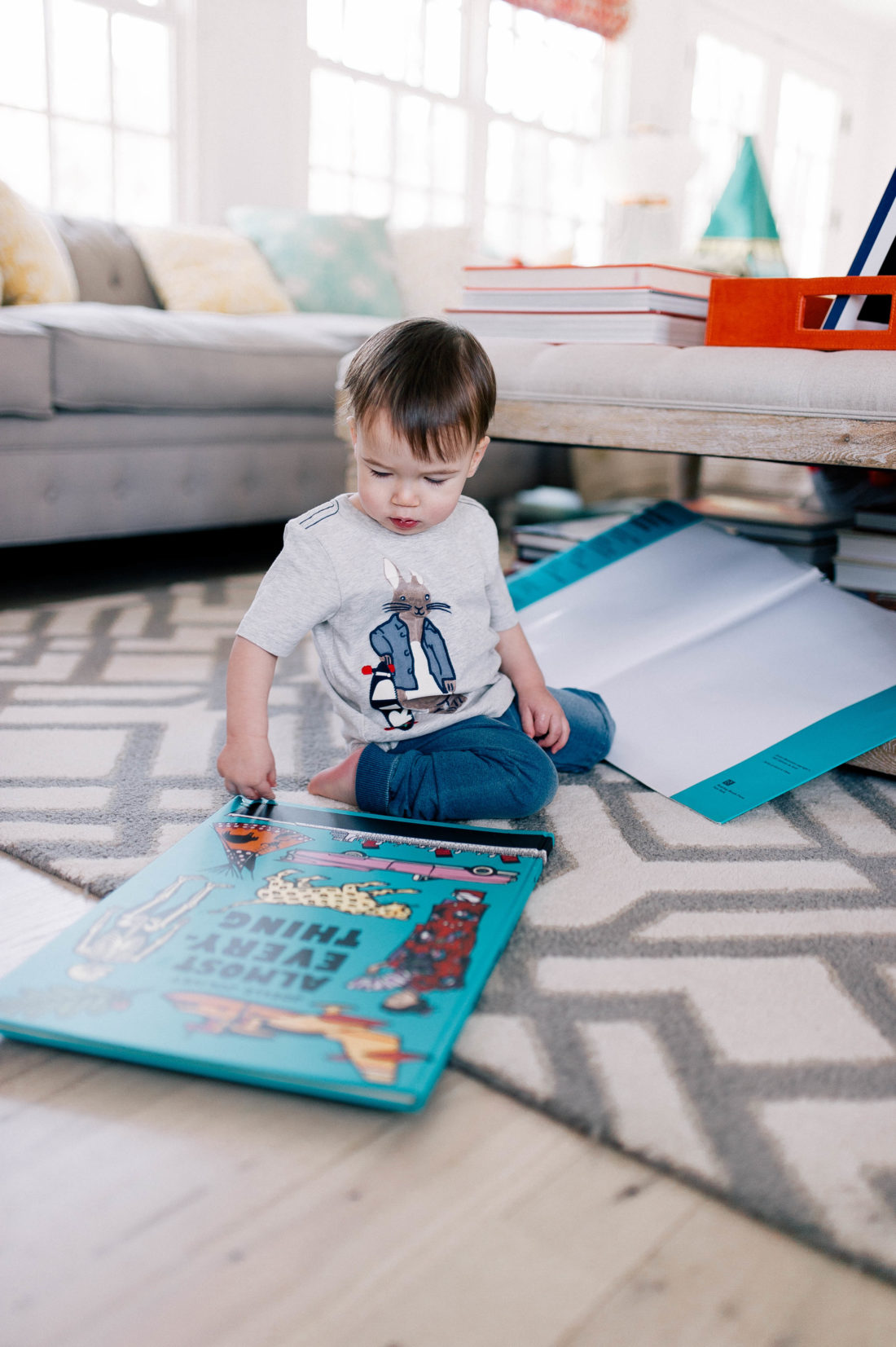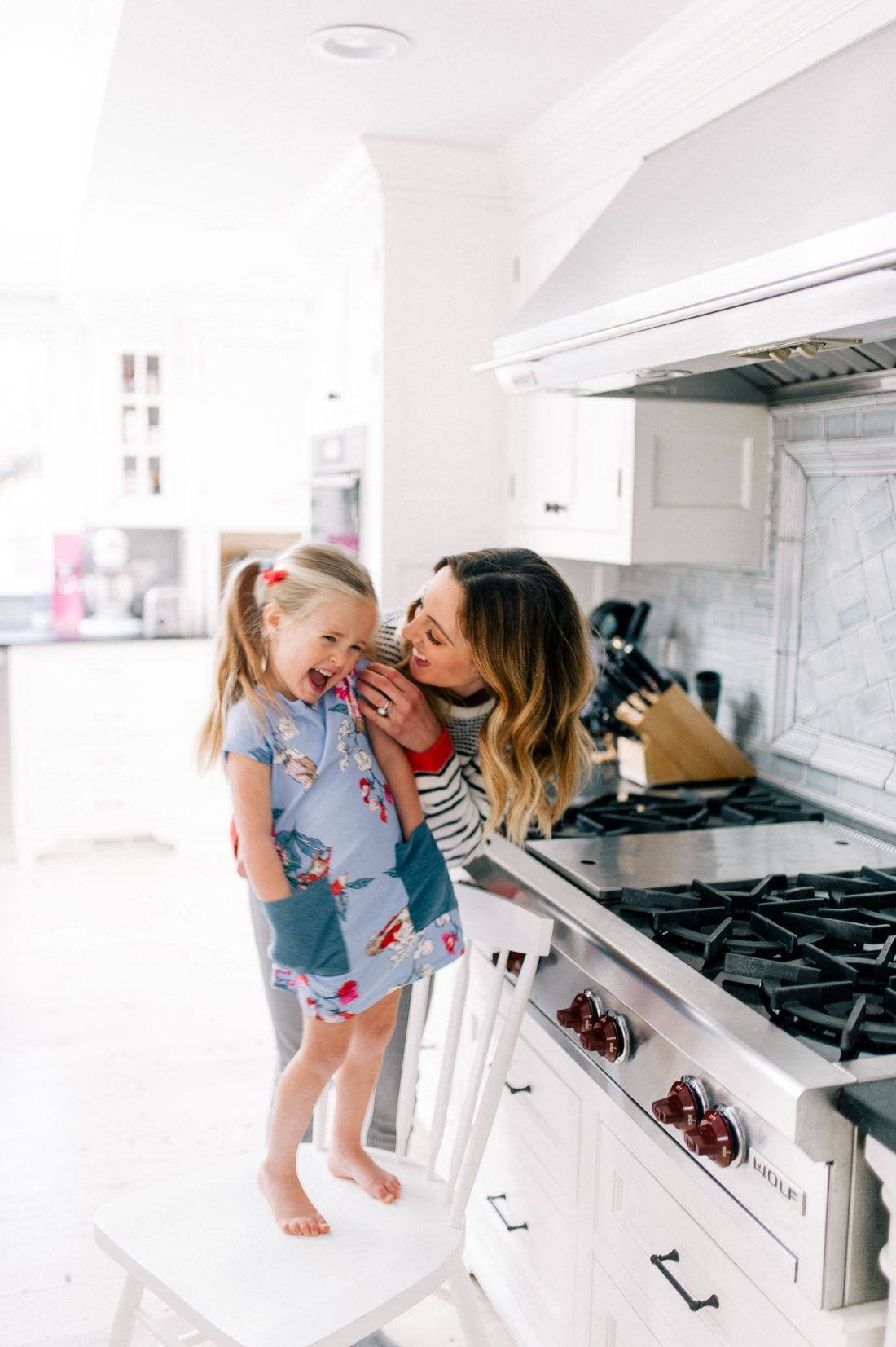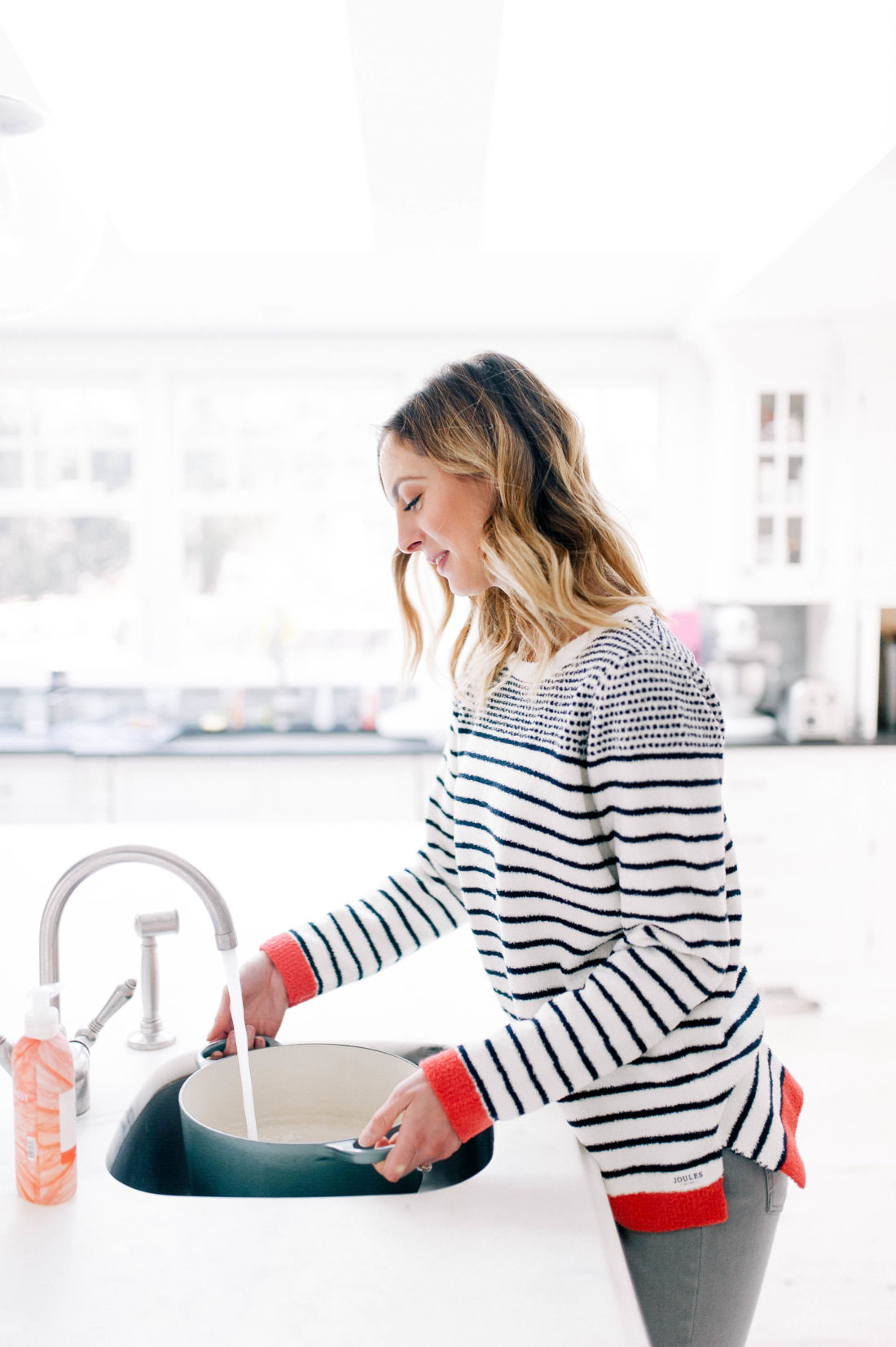 When I'm dressing my kids, I always gravitate towards pieces that fit in with our comfy, active lifestyle– without compromising on style. And I have been known to LOVE a theme. Having the kids in these coordinating bunny pieces for sring just makes me soooo happy!!! You are also witnessing Marlowe feeding Major his very first (white) chocolate chip! We may not actually be related, since he sucked on it for a couple seconds and then took it out of his mouth and handed it back to her. Ummmm. Are you ok?! LOL.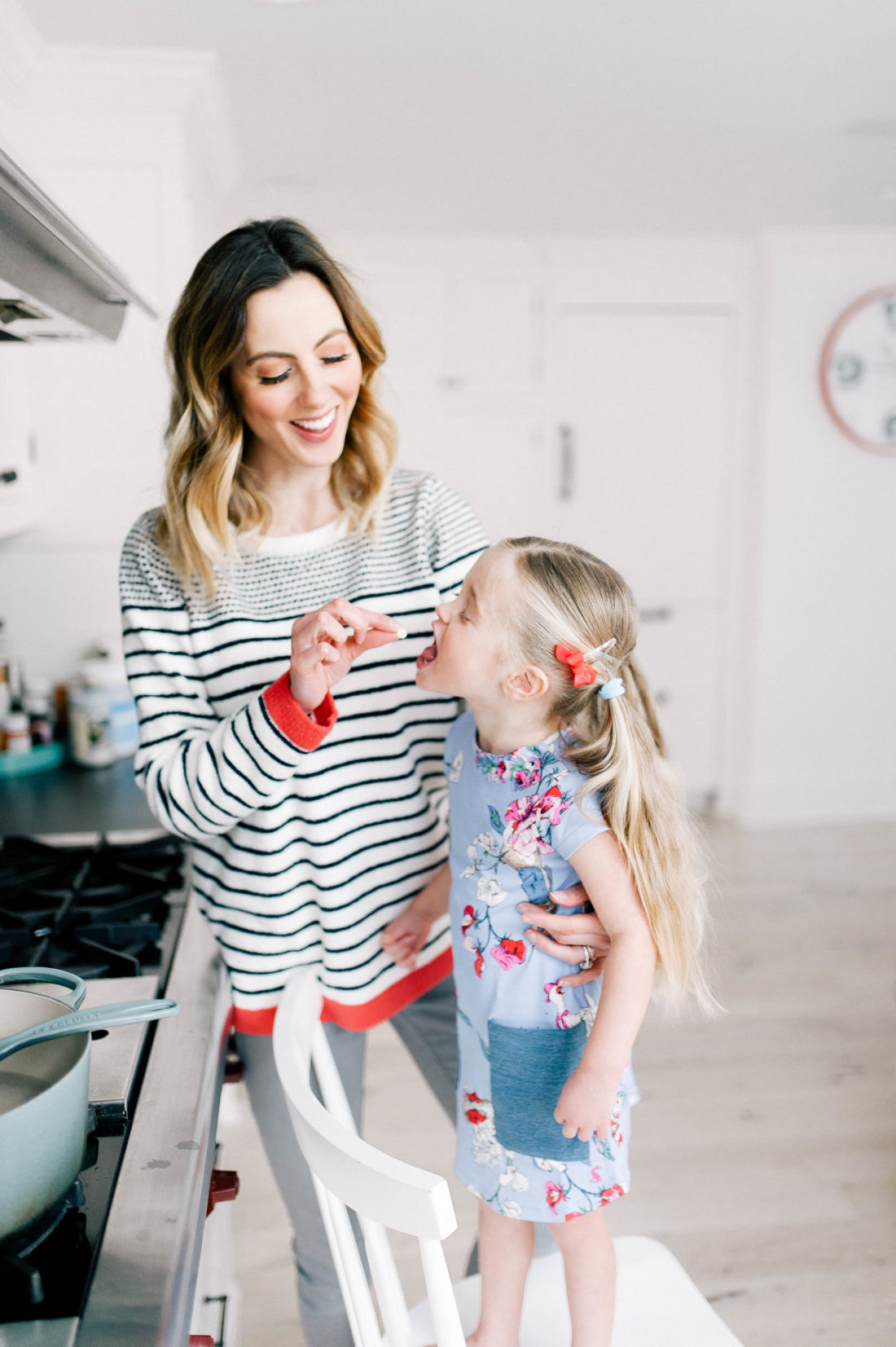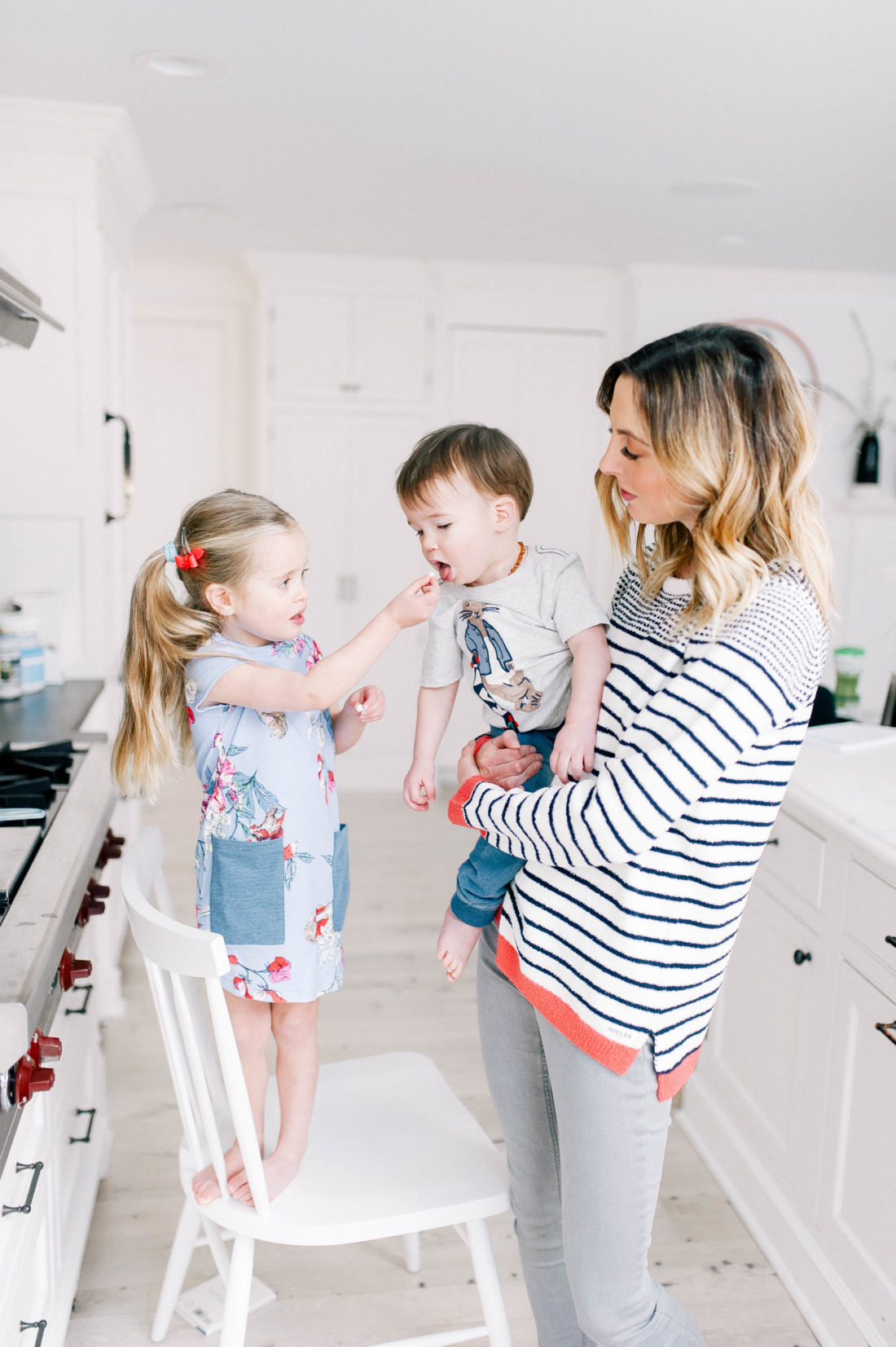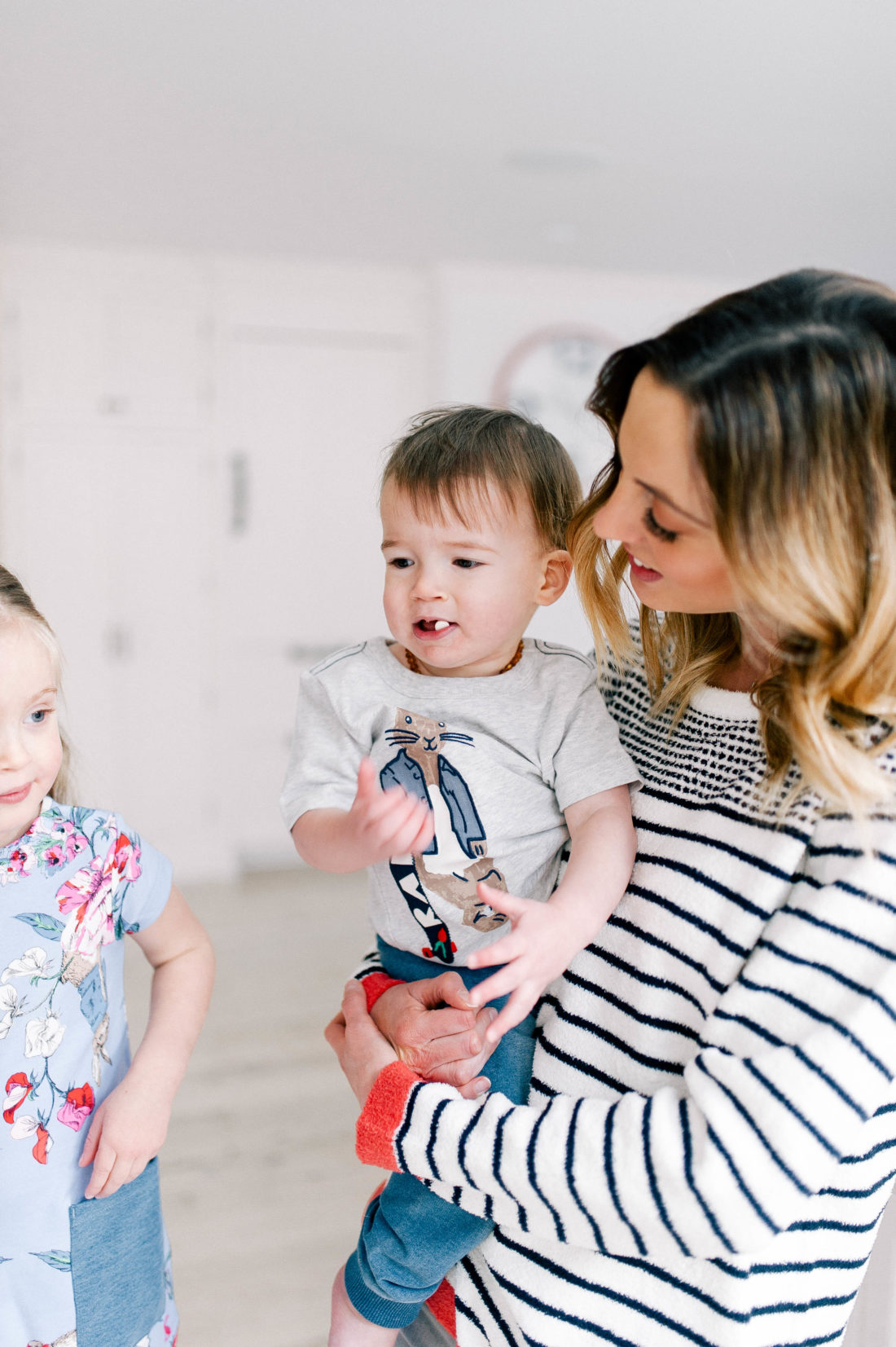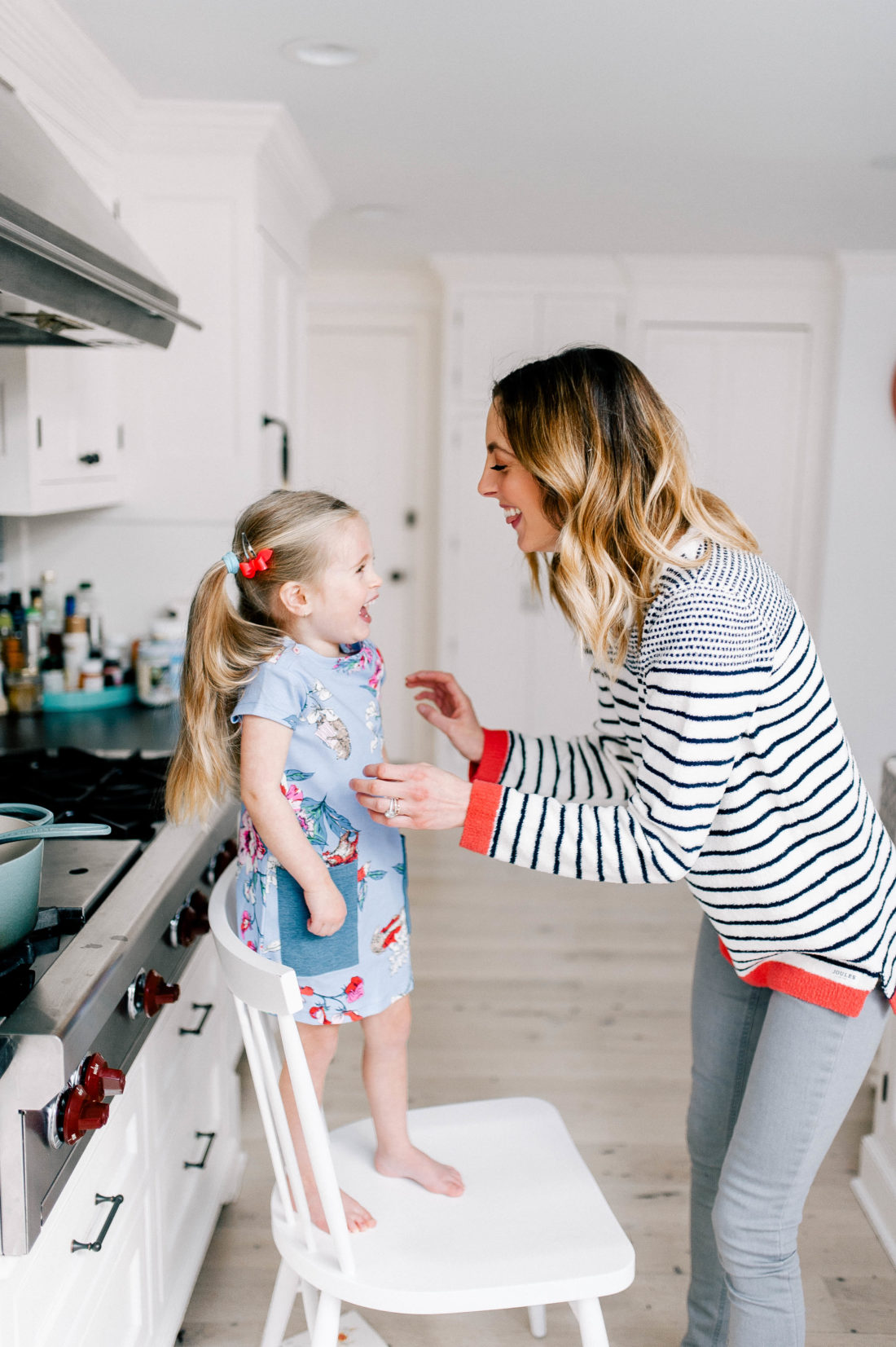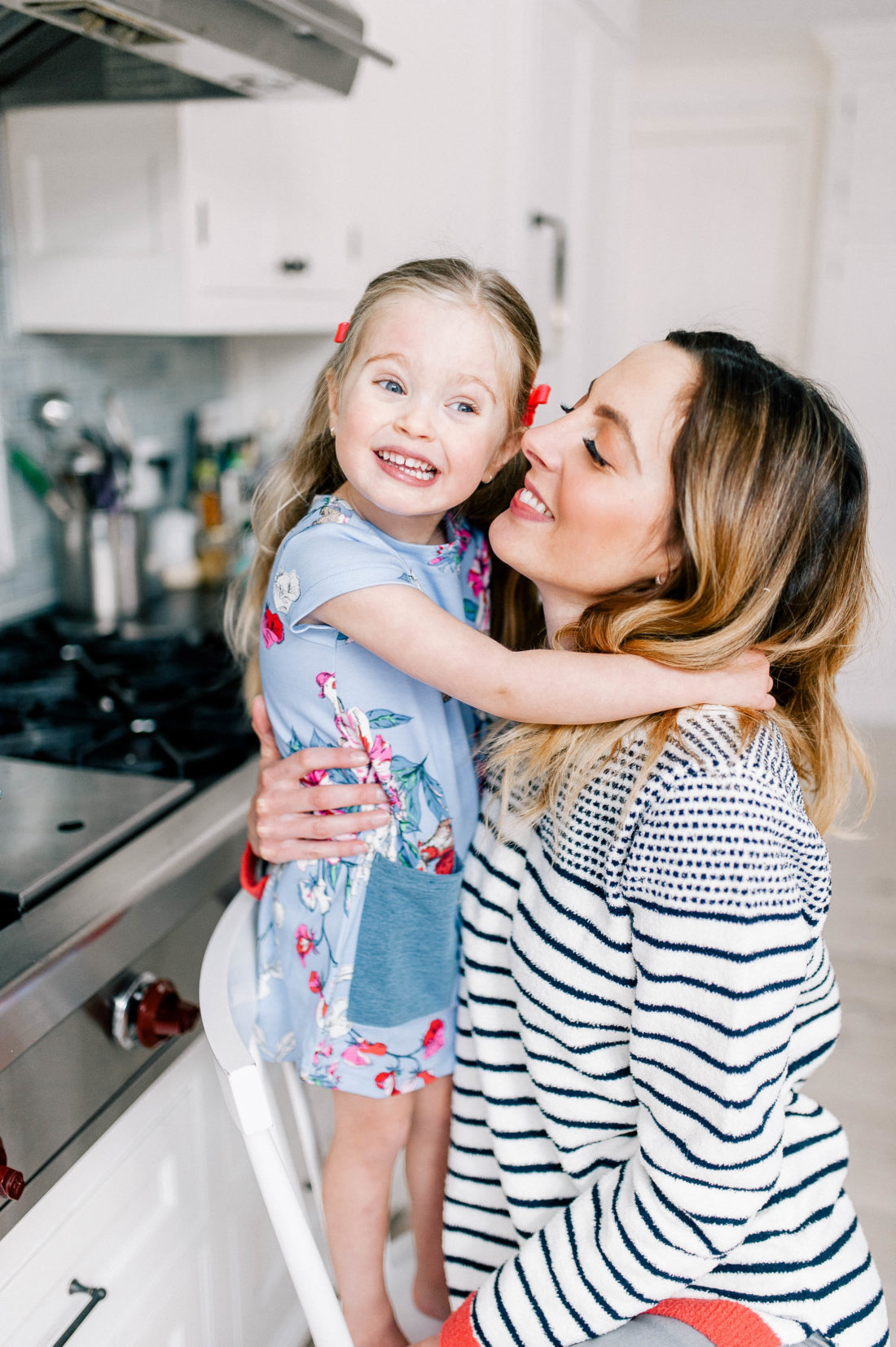 Since I love hooking you guys up, I'm offering a special discount so you can get some Joules for yourself! Just use code: HEA20 at checkout for 20% off your order. I can't wait to hear if you love these pieces as much as I do.
Who else is seeing the Peter Rabbit movie this weekend?! Gah!!! Too excited!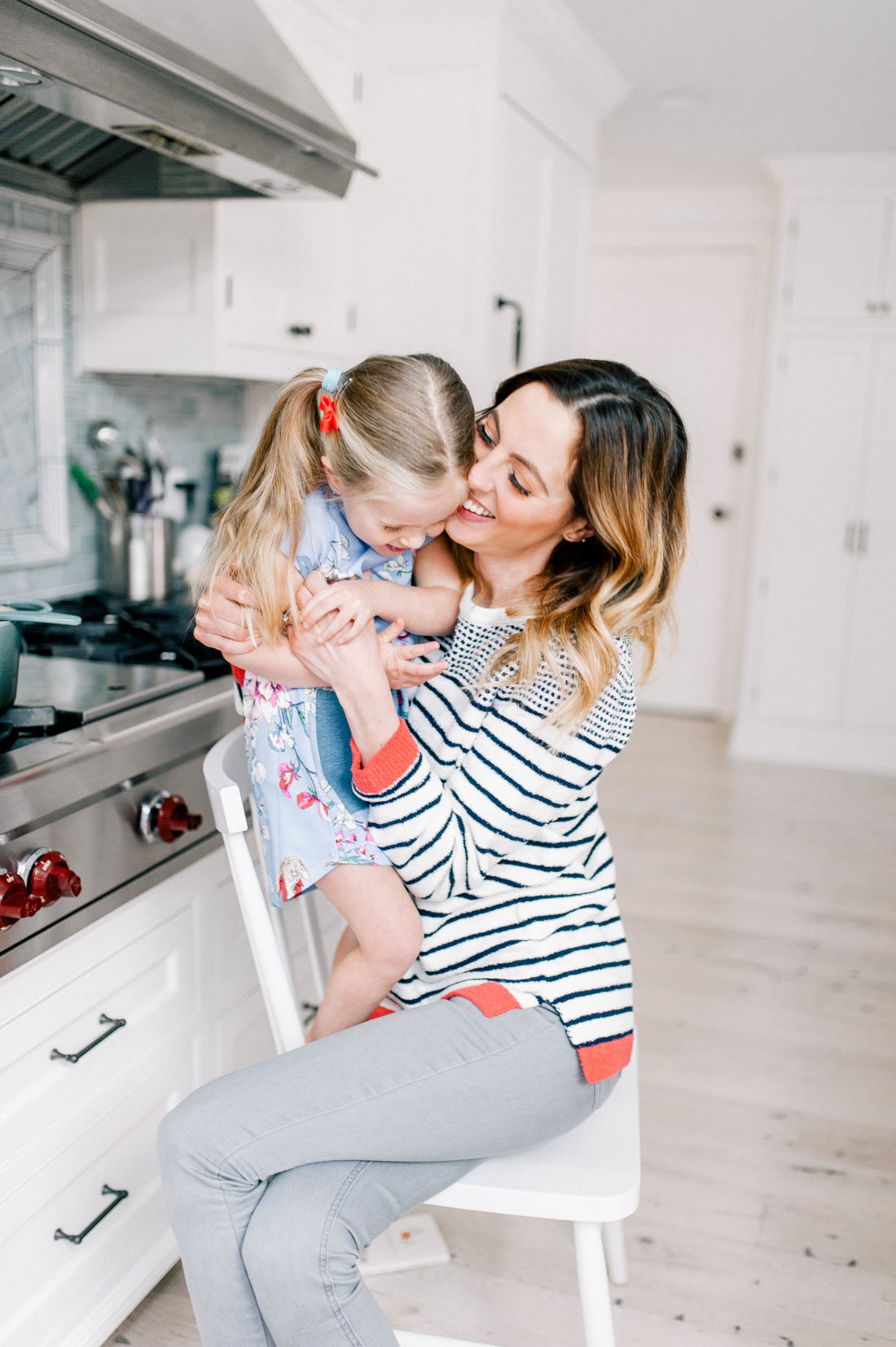 Photographs by Carter Fish