The following content may contain affiliate links. When you click and shop the links, we receive a commission.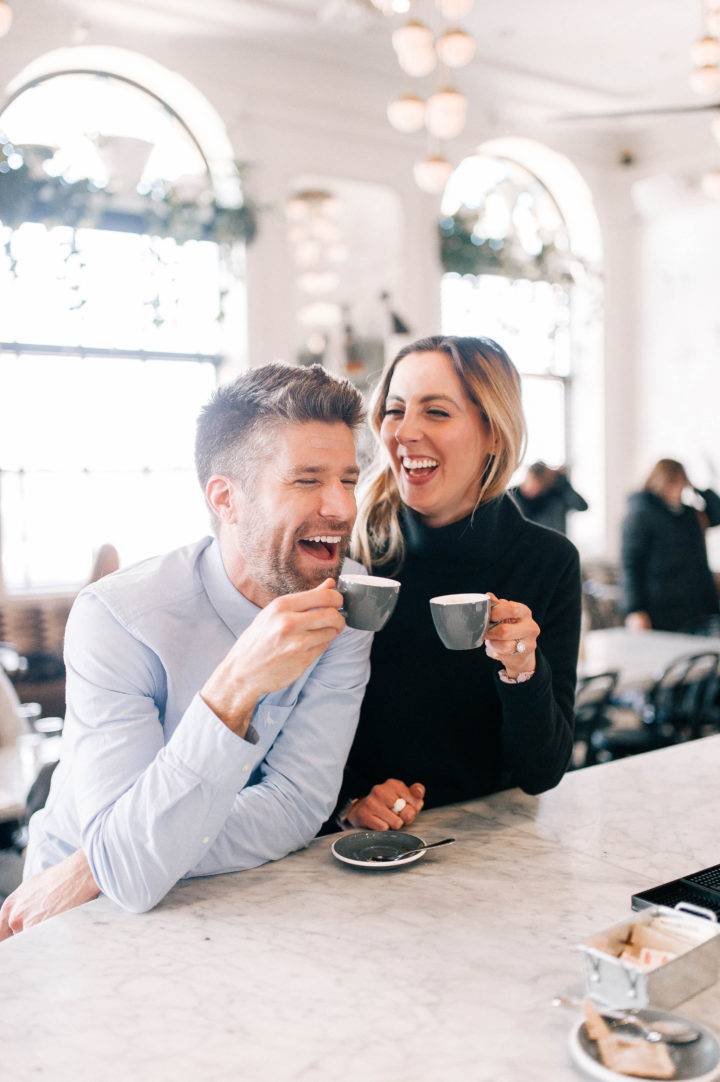 Our wedding day was almost seven years ago, and we (like most normal couples) have had lots of ups and downs in our marriage.  We work hard at staying connected and growing together, and we've had to learn a ton about healthy communication in the past couple of years.  Strangely enough, this blog series has been such a great tool for us in keeping our communication flowing! Since this month is Happily Eva After wedding month, I decided it would be fun to sit down with Kyle and discuss a topic that many of you voted for in a poll a few months ago: what we would do differently when it came to our wedding.  Both of us loved how our wedding turned out, but it definitely wasn't without a few bumps or missteps.  Below is our conversation in full: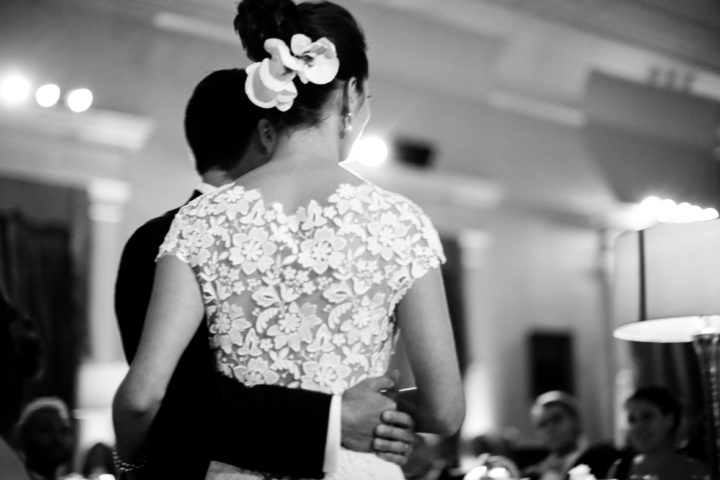 Eva:

 

This one is about what we'd change about our wedding.
Kyle: Oh jeez. (both laugh)
Eva: Ok, so let's just start with the basics.

 

We got married in Charleston, South Carolina.

 

And why don't you share with people why that was..
Kyle: Well, all my family members have been married in Charleston and it's because my family is from there– so there a bit of tradition about it.

 

I wanted to get married there too, because it had such a classic feel– and I love the idea of a classic southern wedding.
Eva: So would you do that again, or would you change that?
Kyle: No, I think the venue that we found…I don't think we could have topped that site.

 

What it looked like, that walk down the cobblestones to the reception hall…everything about it for me was perfect.

 

But…how about you? (laughs)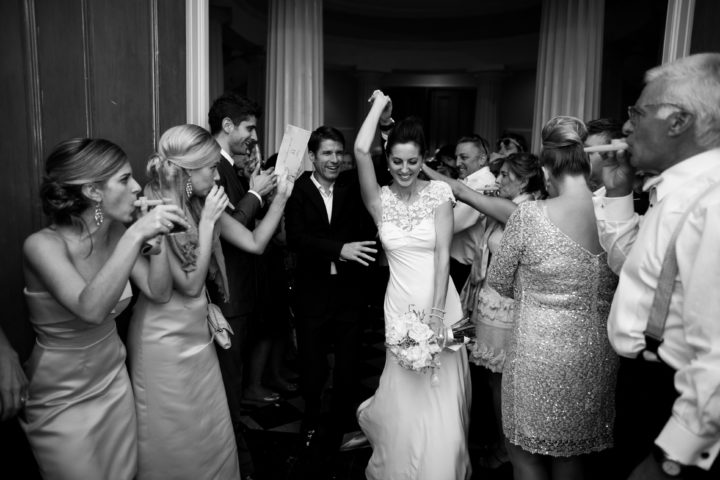 Eva:

 

I really loved our wedding! But I think that one of my biggest stressors in the entire lead up to our wedding was organizing a wedding in a place I didn't know well, from across the country.

 

So I think, looking back, if I could have eliminated both of those things I would have been way less stressed out which would have been better.

 

For me. (laughs). In retrospect I would have wanted to get married in California where we were living at the time.

 

It would have been easier.

 

But I did really love our wedding and how it turned out and I do love that we get to visit Charleston now with our kids and that it's someplace special that we don't get to go to all the time.

 

So it worked out just fine.
Ok, so the style of our wedding.

 

I still LOVE the design of our wedding, the decor, everything.
Kyle: Yeah, it was very Great Gatsby in a way…
Eva: Um, and I love that we did Black Tie– I think that was really fun.

 

Are you still happy with that?
Kyle: Yes.

 

In the moment, it just feels good to polish yourself up a lot.

 

So it was fun to do it in the moment, but looking back at pictures the photographs are gorgeous because everyone looks dynamite and the pictures just seem so timeless.
Eva: Your hair was really different. (laughs) That was different than you ever wear your hair…
Kyle: Yeah it was a slicked Great Gatsby Look!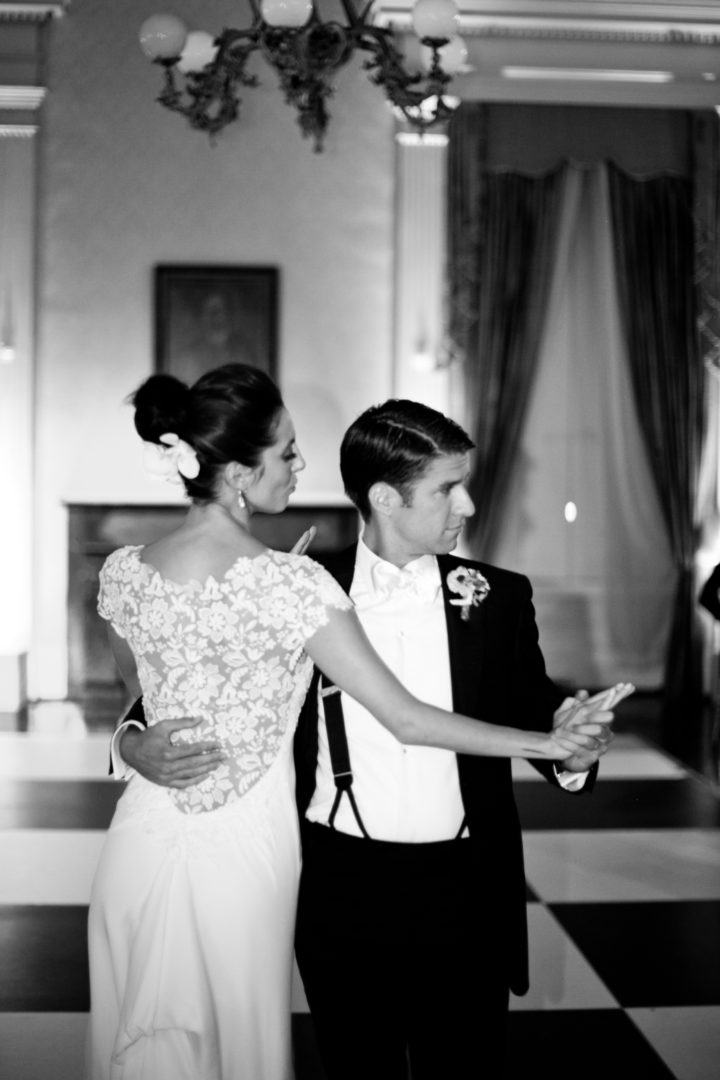 Eva: Would you do that again?
Kyle: Yeah I love that. I liked trying to do something unique and special that was exclusive to that day.

 

I've never worn my hair like that again.

 

It was kind of fun…
Eva: It's weird, too, because I had auburn hair at our wedding so I also look totally different.

 

I mean I guess I had that color for a few years, but still. 
Kyle: Yeah
Eva: (laughs) So we both look totally different than we look now. But I guess that's everyone at their wedding, if you've been married long enough (laughs)
Kyle: Well at least the looks were timeless, as opposed to when I see, like, my parents' wedding photos– or other people who have FuManchu's in the pics.

 

(laughs) You know, when people dress or look in a way that's very specific to the time.

 

It's cool that it's a timeless photograph that our kids can't really make fun of us about.
Eva: Yeah, and hopefully they recognize us in the pictures. (both laugh)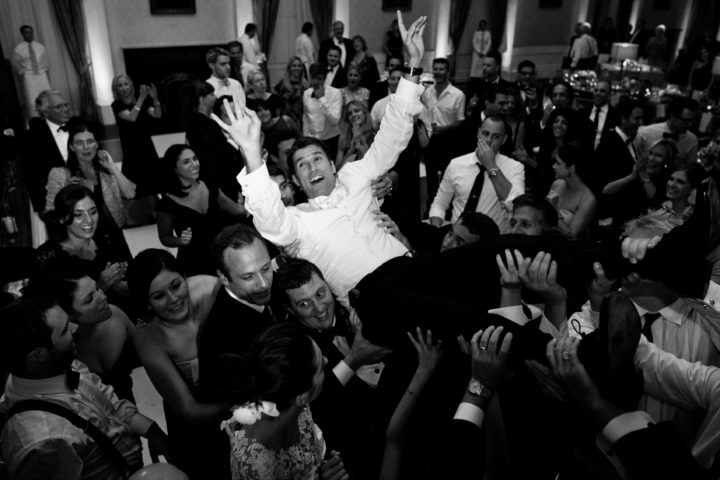 Kyle: Yeah.
Eva: Ok, so, this next question is a big point of contention I feel like…
Kyle: Uh oh
Eva: When we got married, you wanted to put, like, a billion guys on your side of the wedding…would you do that again?
Kyle: No.
Eva: I just feel like there are people who were in our wedding party who we literally don't speak to anymore.

 

And that is so weird.

 

(laughs)
Kyle: I think what my wedding party was– and I didn't intend it to be this at the time– but it was kind of like a goodbye to a previous life.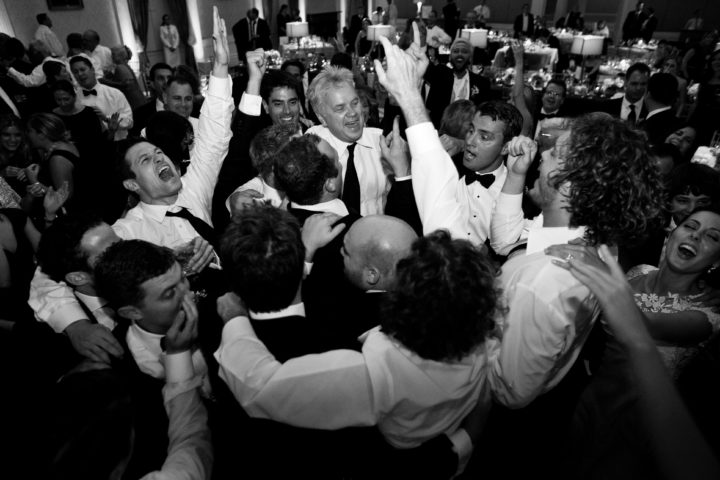 Eva: It was like a celebration of what had been in terms of relationships, but not necessarily people you would continue with?
Kyle: Yeah. People who had been incredibly important in getting me to that point, standing up there with you as the person I was…whether they were a positive influence or a negative influence and I had changed myself because I couldn't serve them anymore in the same way.

 

Or whatever it was…basically I had compiled a group of chapters of my life.

 

And I was grateful and thankful to all of them for going on some sort of journey with me.

 

But the interesting thing was that for a lot of them, that day marked us not having a lot in common anymore.
Eva: Right.
Kyle: So I don't know that I would do it differently, umm.

 

I mean ideally you do it with people who will be in your life and be really close moving forward.

 

But a lot of those people that I would have had in a small, intimate wedding party I met or became closer with after you and I got married (laughs). There were people who were not in my wedding party but were at my wedding who I wish now I had put in my wedding party.

 

It's weird.
Eva: Yeah, I think also…we were SO young when we got married and what you look for in friendships changes over time as well. And what you need from a friend in different phases of life…which I guess is what you just said. (both laugh)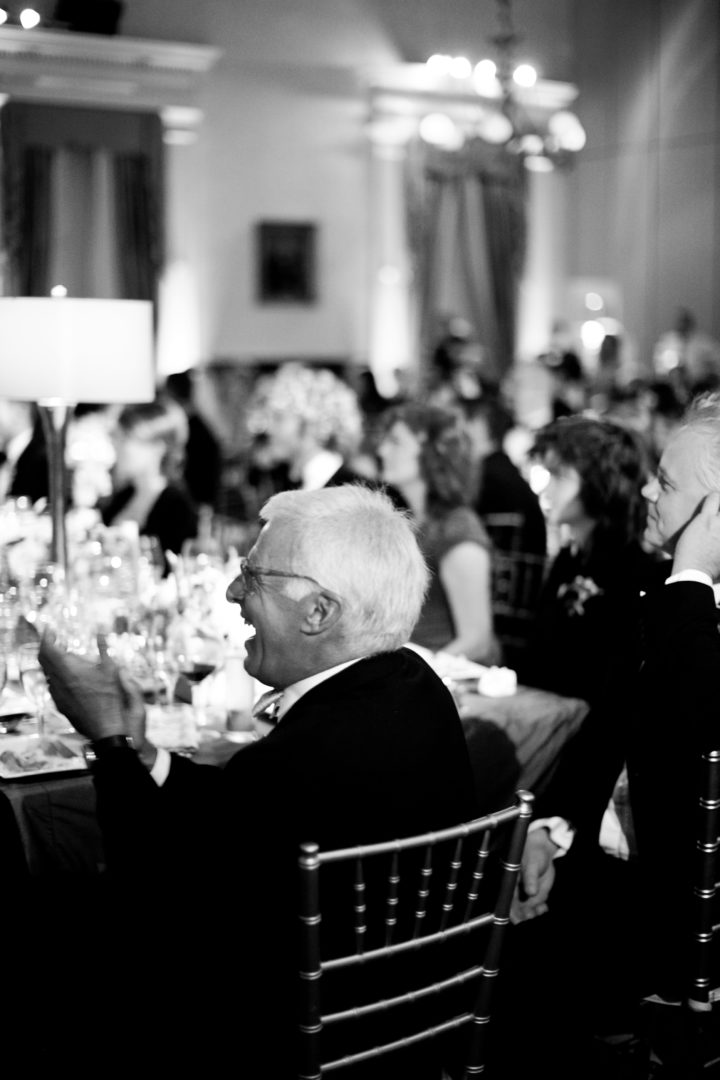 Kyle: Maybe it was our wedding planner, but somebody during the process said to us– and I think it was when we were whittling down a monster guest list because both of our families are so big– they said "Don't invite out of a feeling of responsibility" And it's funny because I did that to a certain extent.

 

But I think more because I hadn't really understood how my life was changing.

 

I hadn't really checked in and known what us getting married and having kids and all that– the path I was on– it diverged at some point and some of the people in my wedding party were on different paths.
Eva: Yeah. I know, it's interesting, right? I remember we went to dinner with another couple when we were engaged.

 

And they told us, "There are going to be three or four people at your wedding that you'll end up never speaking to again after the wedding.

 

You'll think it's a good idea to invite them, but after the wedding is over you'll realize you aren't really that close friends" And at the time I was like "huh? What a weird thing to say." But it was totally true! It happened to us!
Kyle: Yeah.

 

But still, I don't think I would have changed it too much…
Eva: But come on, that is so weird right? You have some people who literally watch you get married and then you more or less never speak to them or hang out with them again? It's a strange thing.

 

And I feel like that fact alone taught me so much about relationships.
Kyle: Yeah, a wedding in a weird way kind of feels like a graduation.

 

You're graduating from a previous life and thanking people, and seeing people– and some of those people don't stay on the journey with you.

Eva:

 

It's interesting. Ok, so the lead up to our wedding was VERY stressful. (both laugh). How do you think we could have avoided that? Do you think intense stress is just kind of a bride and groom rite of passage? Or is there a way we could have avoided that? What advice would you pass on?

 

For example, I would warn against a destination wedding. I think it would have really changed my experience to not have that as a factor in my stress– and even though I love how my wedding turned out, I would do that differently. If I were advising myself….or maybe our daughter in a few years. (laughs)
Kyle: If I could distill it down to one thing that would have relieved a bit more stress, I wish that we were selfish in a calm and communicative way.
Eva: Right

…
Kyle: I wish that early on we had really set up what was needed and necessary for us to have ownership of the wedding and making sure we weren't doing too many things for other people. And so, I tried early on to do that– and I think I created some extra stress because I didn't communicate it in a way where some people felt like they were still a part of the process and excited about the process and the wedding.

 

It created a division early on, and I think if we had avoided that things would have been less stressful for us. 
Eva: I agree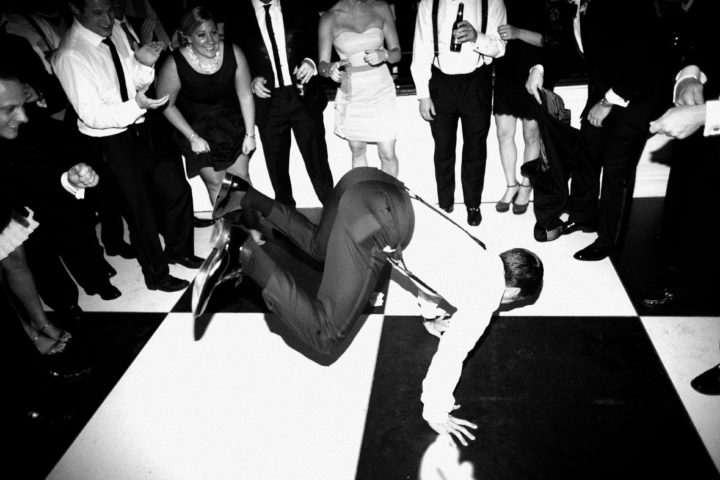 Kyle: I think early on we should have had a really deep talk about what we wanted– and when we saw our wedding planner we had kind of set our mind already to a few things based on what other people wanted.

 

I think you and I should have really sat down before and broken it down and shared our concerns and wishes and everything with each other and talked it out before.
Eva: I think we should have talked about the dynamics together rather than the details.
Kyle: Exactly
Eva: Like we should have gone deep with each other and had a conversation about if there were dynamics we were worried about, things we wanted to avoid or to promote or whatever in terms of moments and feelings and all of it. I think we talked a lot about what we wanted the ceremony to be like, or the party– but the conversation we should have been having was about deeper things. That way we could have supported each other through our stress a bit better and protected ourselves and each other I think.
Kyle: I think a wedding planner also has to have a PHD in Psychology (Both laugh)
Eva: Ok, and then just to finish it up…what was your most favorite thing about our wedding ?
Kyle: We made a decision that was a bit contentious originally– to have everyone check their cell phone at the door when they came in to the wedding. And I could tell at the beginning of that that people were upset, and I was worried it had been a bad idea at first. People were struggling to leave their world or their social media world at the door.

 

But there was a moment during the reception when you got up on stage, and you were singing with the incredible band…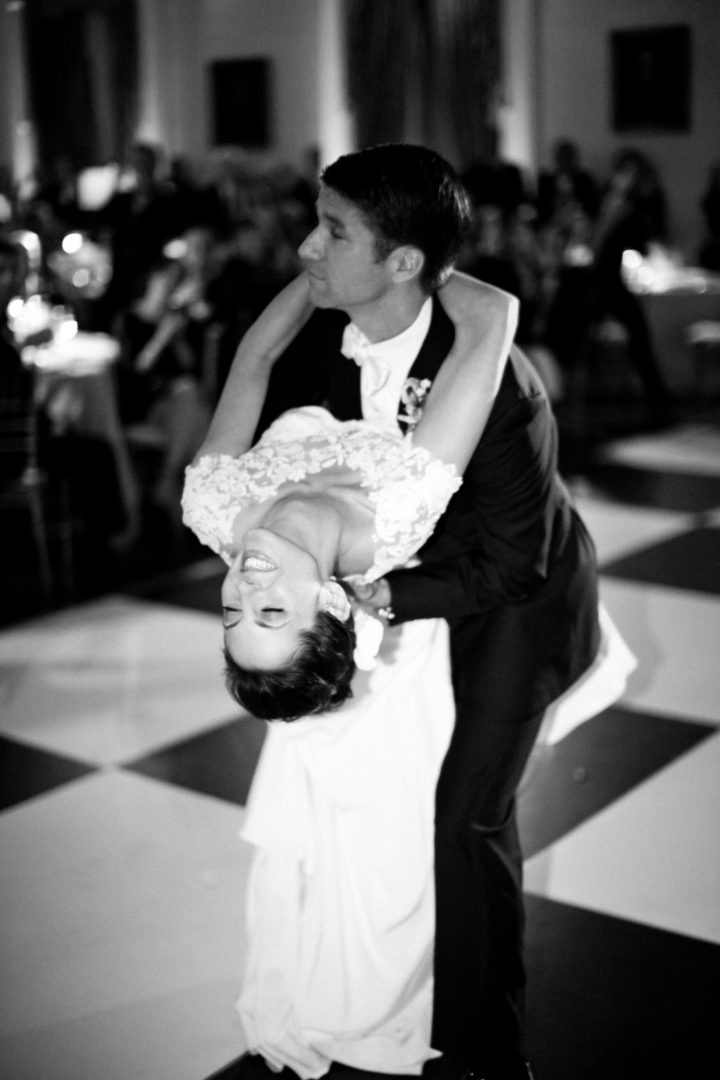 Eva: I wasn't singing! I would never traumatize our entire wedding by singing! (both laugh) I was dancing with the singer of the band…
Kyle: That's right, I guess I had a few southern cocktails at that point.

 

But I looked up at the stage, and you were just glowing and having such a good time. And I turned around, and everyone was on the dance floor.

 

And there, having a good time.

 

So present. Instead of trying to capture the moment individually, which can sometimes separate everyone, everyone was just there enjoying the same moment together.

 

And I could feel that. There was a great energy about that.
Eva:

 

So basically if you want to have a fun wedding, take everyone's phone?
Kyle: Out of everything we did, that was the most successful in terms of creating a shared experience.

 

Right?
Eva: No, I totally agree. Everyone was having such a blast together.
Kyle: Yeah, and the pictures that we took with our incredible photographer were available to them anyway.

 

It was great, we did all the work for them! (laughs)
Wedding Photographs by Tec Petaja.