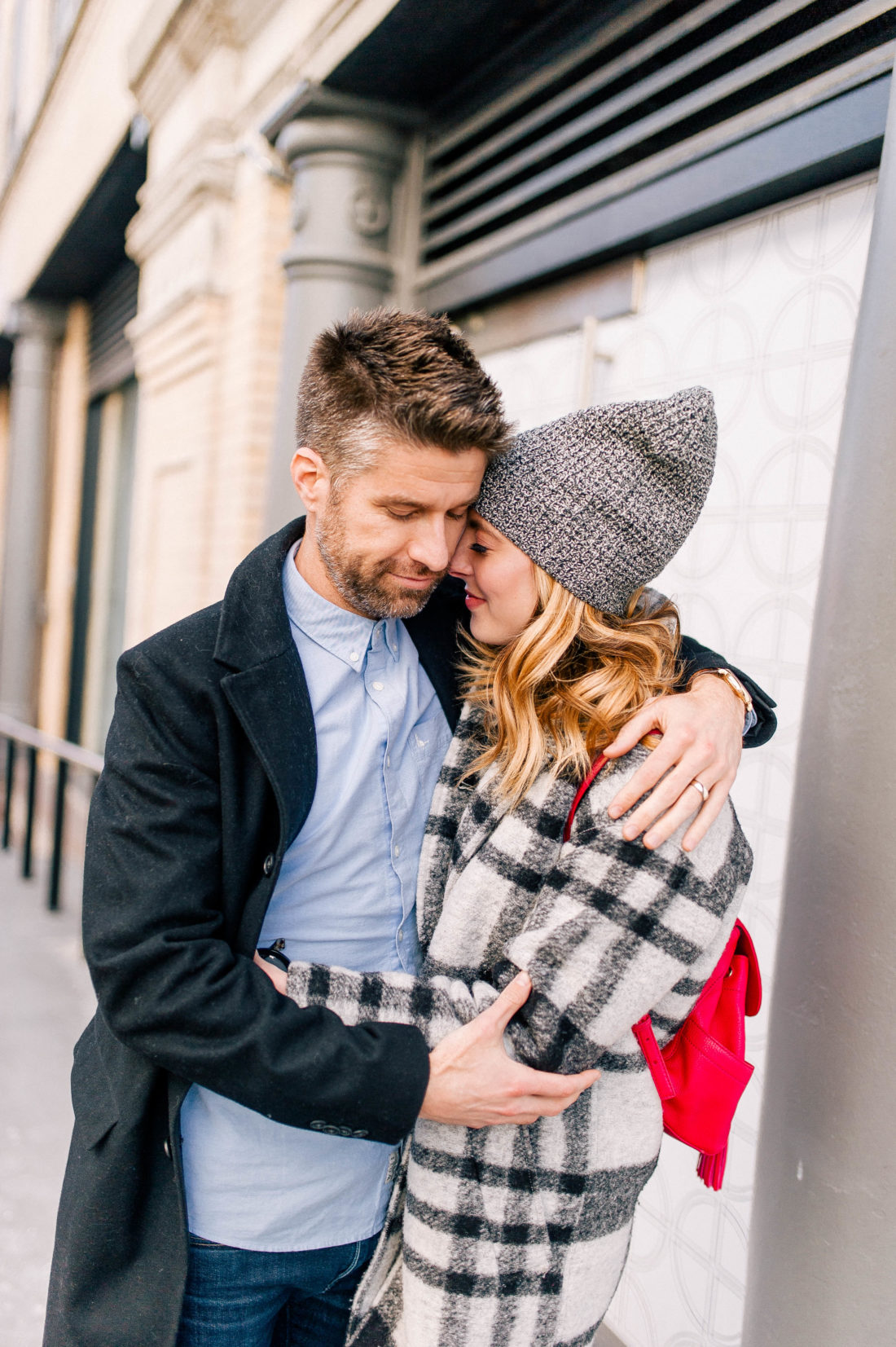 A couple of weeks ago, Kyle announced publicly that he has faced a lifelong battle with Depression. I couldn't be prouder of him for owning his truth, facing it head on, and finally finding his healing process. While this isn't something that is new for me or for our family (This has been going on for a long time), it was such a relief for me to have him face his symptoms for what they truly are. I know so many people and families deal with this daily, and we thought it would be really helpful to have a conversation together about it here. We would be so grateful if you would share your own stories in the comments below in order to contribute to the community combatting the stigma of mental illness! And thank you to the many people near and far who have offered support to us individually and as a family during this time.
Eva:  Ok.  Here we are to talk about something very personal for you. So– tell everyone why you decided to be public with what you're going through. 
Kyle: It was definitely one of the hardest decisions I've had to make, and one of the scarier things I've done. I sat there before I hit send and asked myself again "do you really want to do this?" And the two things that came in to my head right before I made that final decision was understanding for the first time in my life what I was up against. Like anything I've ever done in my life that has taken courage or that was going to need support, I needed to say my intention out loud. And, you know, not be able to convince myself differently. So not only saying to a close group of people that I suffer from depression, but saying it to the world, was going to in a strange way take the pressure off of living with it alone.
Eva: I can relate to that a lot.  Because I remember I felt the same way when I went public when I had PTSD and PPA after Major's accident. And I remember feeling like if I didn't say it publicly I was going to be able to get away with not holding myself accountable in making myself do the work to feel better.
Kyle: And the other thing that I was really conscious of when I decided to do it on social media was that I wish someone I admired, or someone I knew either personally or not, or someone I followed or supported, came across at some point in my life and talked about it. And said it. So I would have felt less alone and less alienated accepting my depression. And I would have felt inspired and encouraged by someone I admired or considered successful or creative or loving or all of these things that feel like they can't live in the world when you're in a tough point battling depression… I just wish somebody my world had spoken about it. Because I think that if they had I would have been further along in developing tools to live a very happy and full life with depression and I think it wouldn't have snuck up on me like it did. And my hope was just that even if it's one person, that I could be that person for someone struggling.
Eva: I think with men in particular, there is a lot of stigma surrounding mental illness.  Do you feel that way? How do you feel now since revealing with what you've been dealing with? I've been noticing you've been getting a lot of support particularly from Men– and I'm curious if you experience it as a really deep problem in the male community. 
Kyle: For sure, and I think that the scenario of Machismo and having to be a strong man compounds when you play professional sports. That world I was in for a very long time…I justified the anxiety and tough moments I went through. Now, in hindsight, I can think of three or four times in my life when depression hit me hard, and in those moments I basically chalked it up to a by-product of being in a very difficult, cut throat world where only a few people make it to a certain level. There was very little invitation to share vulnerabilities and personal experiences in the professional athlete arena. Ostensibly I thought my career ended because of injury, but it's so clear to my now that I couldn't live in that world and it was because of my depression. I essentially gave up on a career I dreamt about my entire childhood and worked so hard to get. And I think that's the first time my depression got really really bad. Because I didn't understand why I didn't care about or love this thing that had been so important to me.
Eva: Mmmm hmmm. I don't know if it has so much to do with Machismo, but more about society's preconceived notions of masculinity and what that needs to be.  I think that has come in to our life as a couple in a lot of ways.  Like earning potential across gender lines, and gender roles within the structure of the family and responsibility with the kids, etcetera. And I consider us to be a pretty modern family in terms of our values and morals– and we have even fallen in to a pretty antiquated understanding of masculinity and femininity at times. So I can see that even somebody who thinks of themselves as open minded can think of these themes in antiquated ways. 
Kyle: Yeah definitely. And in terms of educating about Depression, it's hard to describe what these things feel like.
Eva: Well, I was going to ask you– I think there's a misconception about depression, and I think one of the reasons a lot of people were taken aback when you announced what you did was because this stereotype exists of depression as somebody who can't get out of bed, and is in a really visibly dark place. And that's what people think depression is, and if their symptoms don't fall classically within those lines, they think that they maybe can't get help or can't feel better from what they're going through. I think it leads to a lot of feelings helplessness. So I think it would be helpful if you talk a bit about the different branches of depression that you've experienced.  Because I felt the same way about Postpartum…I didn't think I had it because of the misconception I had in my mind.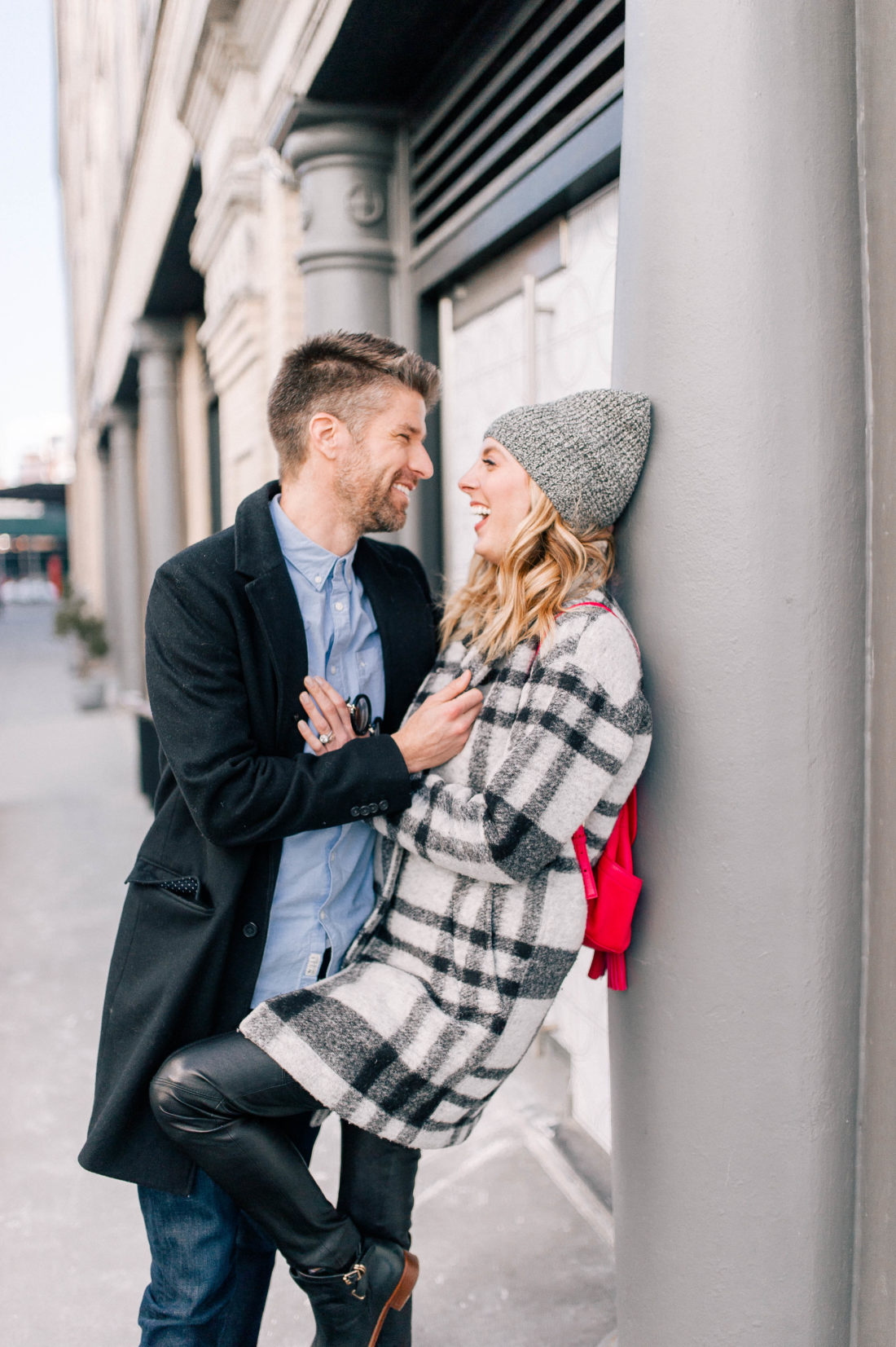 Kyle: I've had a range of different experiences. I've had the struggling to get out of bed, but that was more during a playing career where–
Eva: Where you didn't have kids? (both laugh)
Kyle: I didn't have kids…and unfortunately some of the symptoms of depression that manifested themselves during my playing career can be viewed as similar to what we do to our bodies when we run it down. And the disappointment of struggling with injuries and things…there was a demarcation point where I started to self medicate by drinking a lot, which would then perpetuate the fog I would fall in to as a result. Because I would wake up feeling terrible about myself the next day, I definitely wouldn't want to get out of bed…
Eva: People forget alcohol is literally a Depressant. It does not help people suffering from depression…
Kyle: (laughs) Not a great solution. And so there was a bit of a self fulfilling prophecy which I didn't realize at the time. I was feeding it with these attempts to outrun it or keep it at bay. And really it just felt like a mix of anxiety and running myself down. And I think that one of the ways I became a successful soccer player was that way that I dealt with anxiety…I would become very fanatical almost to an obsessive compulsive level where I would work with a ball in order to quiet my anxiety and it becomes a cathartic experience of going down the basement for hours and kicking the ball over and over and over again. I became successful at outrunning the fog or funk of how depression has manifested itself for me. I just got good at being able to hide internally during low points or high levels of anxiety– and push this soccer player out as a front. And when my career ended and I didn't have that anymore, all the worry that I had outrun caught up with me all at once. And in my retirement I started to feel confused easily, distracted easily, out of nowhere I could be upset or incredibly apathetic about things. Just very foggy and sad. The only way I can kind of describe it is that it can be the sunniest day out, but you feel like you're in a windowless room. The helplessness of that feeling is what became really difficult for me. Because the depression I suffer from is not really linked entirely to the physical experiences that make you feel sad.
Eva: Right.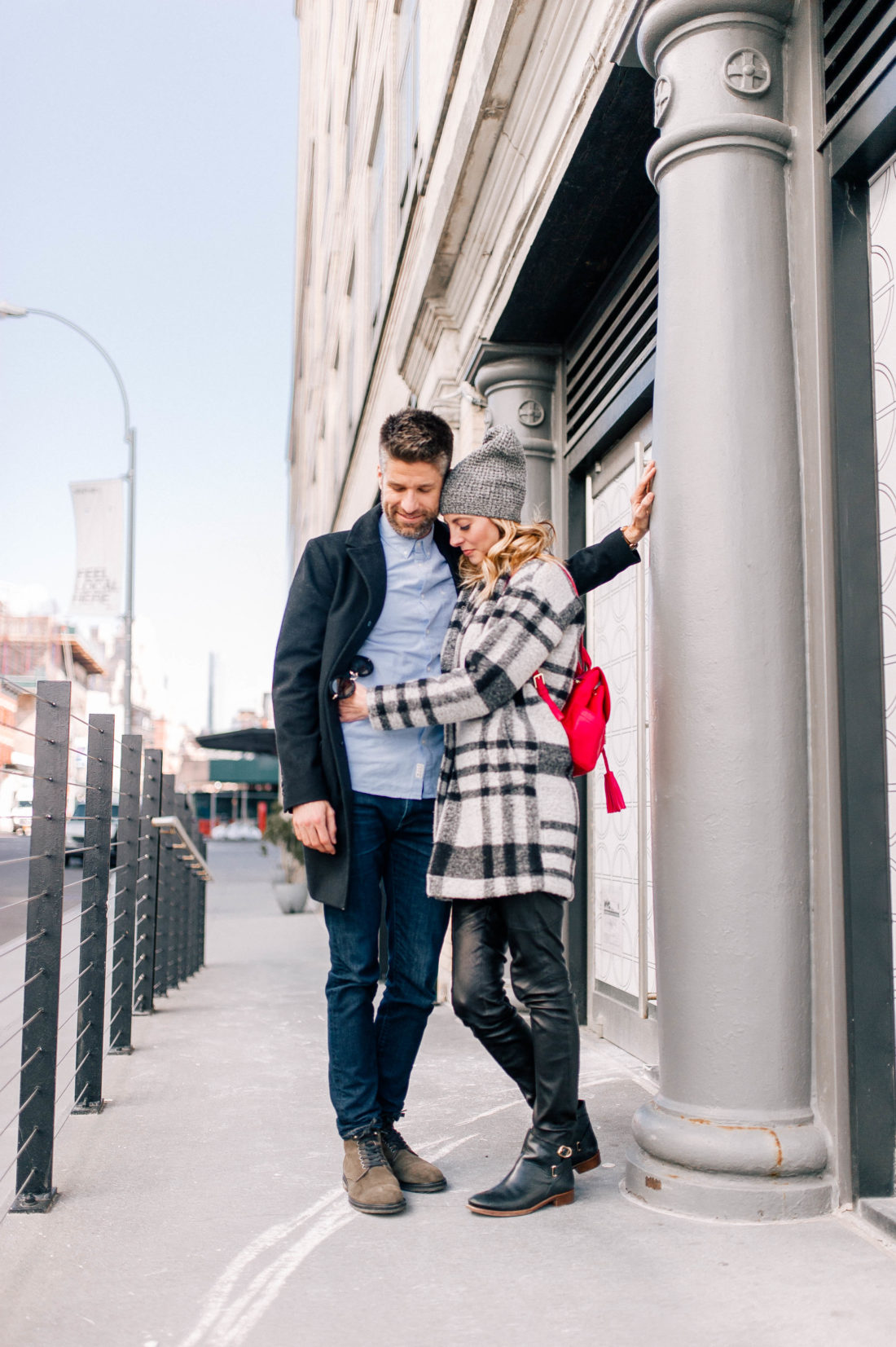 Kyle: Nothing lifts you out of feeling down or feeling alone. And that gets really hard because you begin this closed loop feedback with yourself where you begin to judge yourself and say "why can't you be happy?" Or "you're ruining this beautiful day" You don't know how to enjoy, and look at what it's doing to people…and I think that's when I could't ignore or justify or spin my experience. Because I could see on the faces of my kids and you that there was collateral damage to my depression. So I feel so fortunate and lucky that you all saw that I was really struggling, and didn't make me feel worse by blaming me and deserting me and isolating me. You know? You all stayed close and really helped me understand that you were worried about me. And that was such a positive moment. But now I know that I will live a very happy and fulfilled and full life even with depression, because I want to understand it, I don't feel I got dealt a bad deck of cards and I'm ashamed or embarrassed– and the beauty of the post comes with telling someone what you're most scared of and immediately getting that monster out from underneath your bed and seeing it's not scary anymore.
Eva: So for somebody who is having similar symptoms or thoughts, what are some things that have been helping you that you recommend people do?
Kyle: So, first and foremost, depression is many things but mostly it's isolating. And isolation is a trick. It feels like a safe place, it feels like where you're going to be able to get heathy again and come back– and this is my experience and maybe others have had success with their depression in other ways– but I think therapy is an incredibly important part of finding the tools and having an outlet that isn't your wife or parent or sibling or best friend. I think it's good to have a place where you begin to share things that are scary, you begin to share things you don't understand, with somebody who is trained in understanding how you feel and in helping you cope with it. And so, I think that is the touchstone. That is where I always will be, and where I'll go back to, to make sure I'm balanced. And capable of riding the tough moments and enjoying the good ones. And then next, we spend all this time and money on our physical health– whether that means going in and getting checkups, getting our teeth cleaned, going to the gym, I mean it's quite remarkable in the investment we make in our physical body– and how much we ignore the mental one. Especially when you consider that it doesn't matter how fit you are or how clean your teeth are– you can mentally break all of that down. You would think it would be the first place people started…
Eva: Yeah, I know. People are really scared sometimes I think…
Kyle: I know, and it's understandable, but when you see that how we see how sound and taste and how we receive information– it's no strange and inexplicable thing that things are better when our mind is in a positive place. That equilibrium is what puts us on the positive path to succeed and thrive with whatever disorder you're facing.
Eva: Yep. I would agree with that. Thank you for sharing.  I love you, Buster. 
Kyle: I love you too, and your support has meant everything to me in this. And I know it hasn't been easy, and I know it will continue to be tough at times, but there was not getting out of this without you and I appreciate that.
Eva: Love you.  You got this.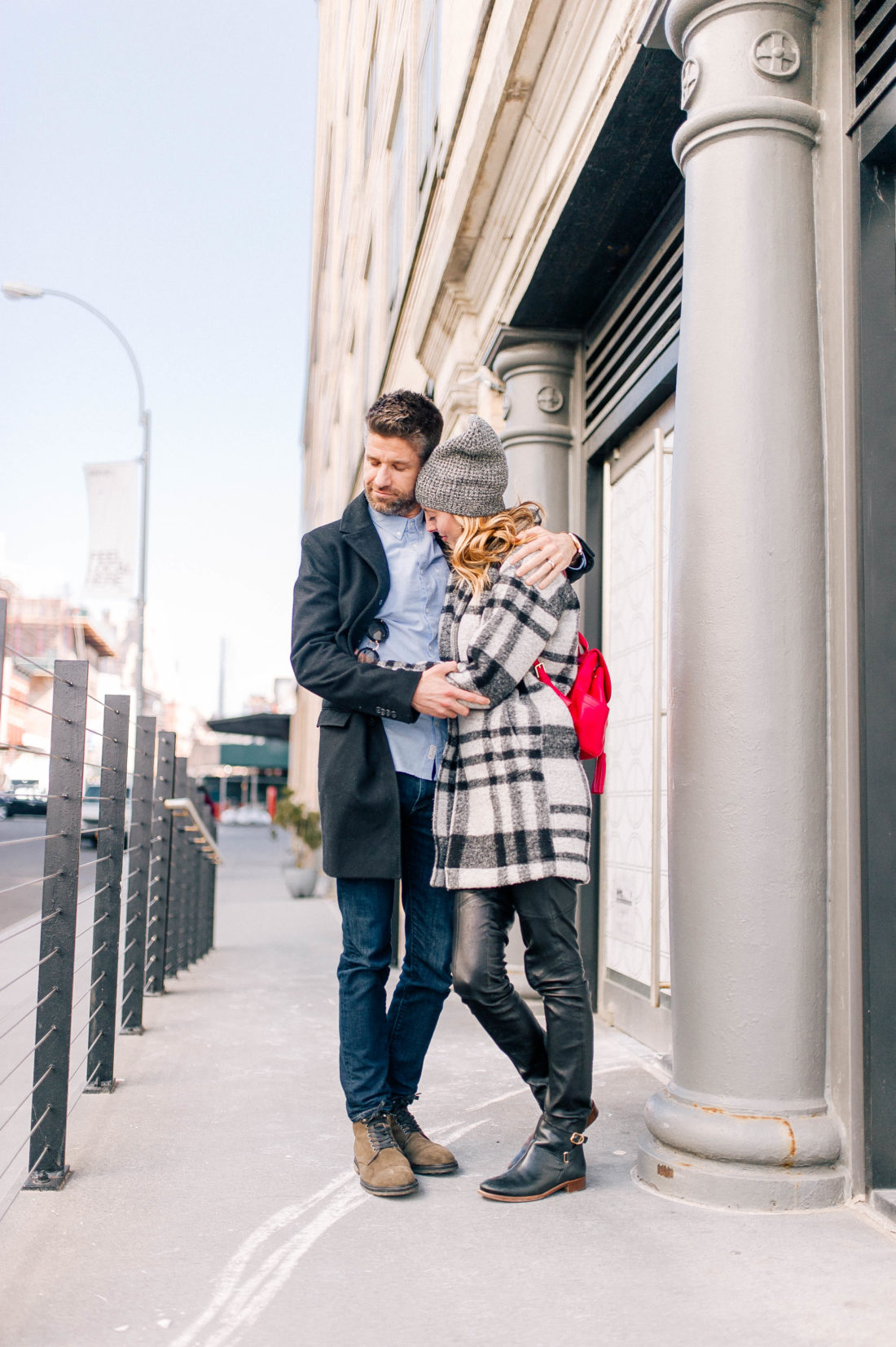 Photographs by Carter Fish