The following content may contain affiliate links. When you click and shop the links, we receive a commission.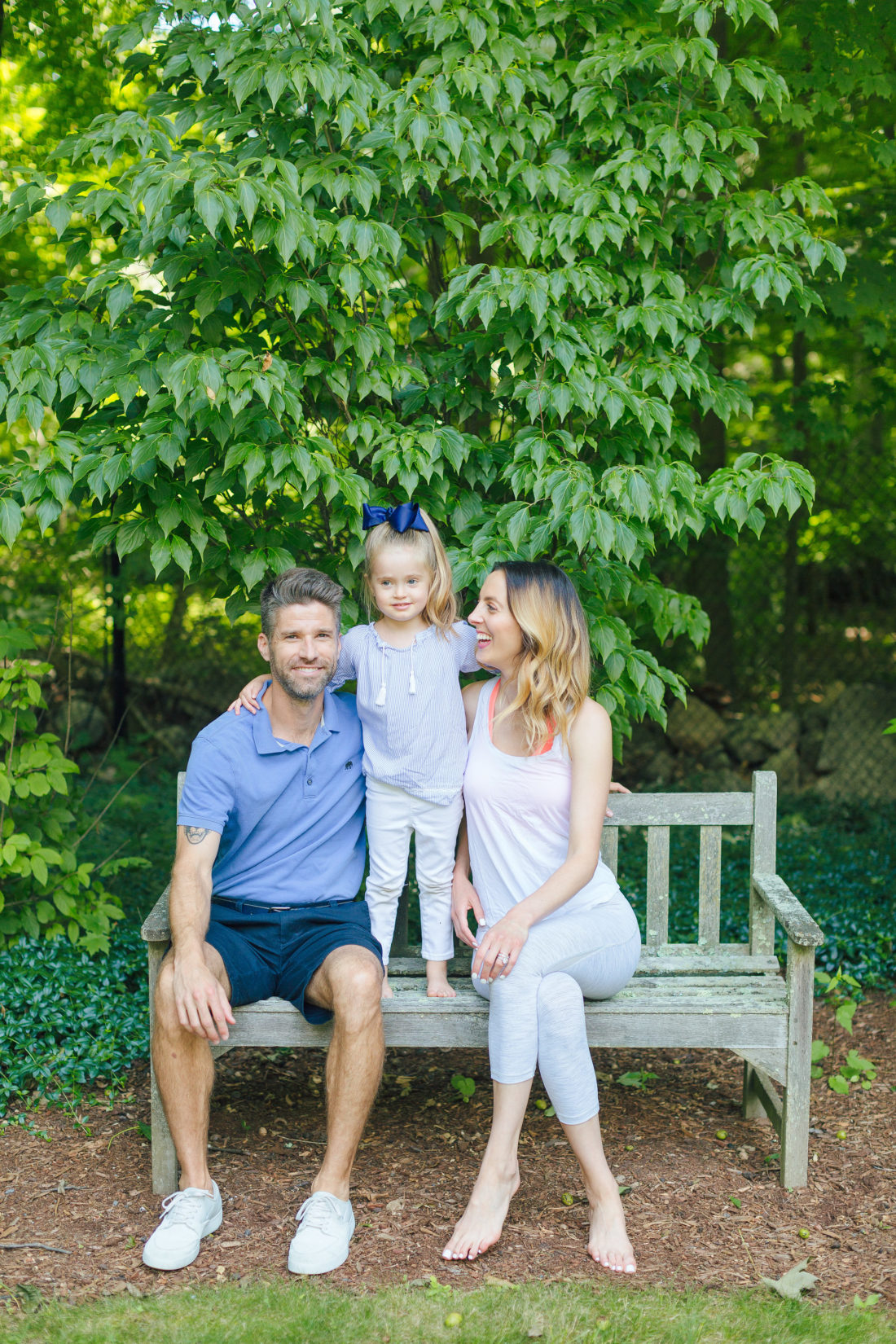 As Major gets older, Kyle and I have been having more and more chats about our decision to have two children.  Now that the decision is made, will we make it permanent? A lot of my girlfriends are having the same conversations in their own homes, and I think it can be a sensitive subject for couples at times.  I thought it would be a great opportunity to sit down with Kyle and have a conversation about our family planning perspectives, and how we should move forward with our decision.
Eva: Ok, so this time I wanted to talk about Family Planning– which I think is a good topic for us since we are kind of on the other side of that at this point. (laughs) But I wanted to start at the beginning and get your take– and then I'll share mine– on how many kids you thought you wanted before we had kids versus how many you wanted once we actually had one. (laughs)
Kyle: I don't know if I had a really specific idea how many I wanted before we had kids. I might have thrown out the number 3? Which sounded like a manageable, fun number since I came from a big family. Because I loved having lots of action in the house and siblings, and enough siblings to make a team, of sorts. But now that we are in it, I'm find with one verses one.
Eva: Or two versus two really. (both laugh)
Kyle: I think two is good for me.
Eva: It's funny because my friends always remind me now that I wanted FOUR before we started having kids. And then I think after Marlowe I still envisioned a big family…but then after we had our miscarriage, and then got pregnant with Major– the idea of going through something like that again…I mean we had a boy and a girl, and the dynamic between them was so special. The idea of possibly going through more heartbreak and another miscarriage when trying for another baby…it just didn't feel worth it to me.
Kyle: Yeah.
Eva: And also I think that if I was in a different place in my career, or if I didn't have my business– maybe then I would go for number three. But right now I feel like Happily Eva After is my third baby. It takes up so much of my energy, and our resources. I would feel guilty, honestly, having a third baby right now because I wouldn't feel like I could be there with that baby and for our other two in the way that I would want to at this point in my work life. And I can't imagine starting over with a newborn a few years from now…
Kyle: Yeah, I hear that. Right now the harmony is so great. I feel like the Beatles– we couldn't add a fifth Beatle right now. And if we did at some point, it would be down the line and I thine the balance that's most important right now is of course Marlowe and Major– but also making sure that we connect again. And I think starting over and getting pregnant and having another child will make it tougher for us to continue to succeed on this path toward reconnecting.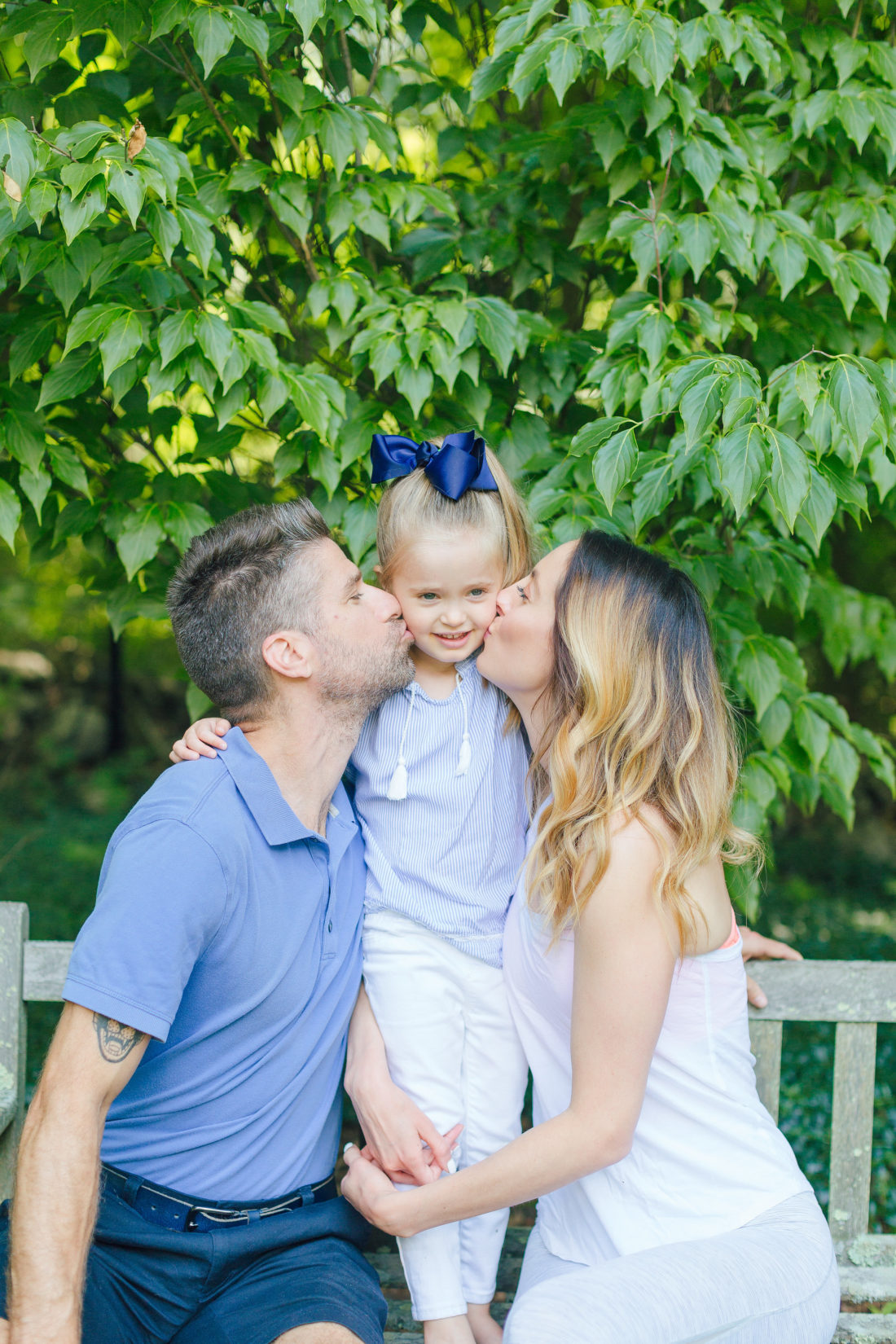 Eva. Yes I agree. I think we're starting to see the light at the end of the tunnel for sure– and started to go out, and travel a bit without the kids, just for a few days at a time. And that is definitely something I missed a lot– so starting to get that piece back now… I can't imagine taking steps backwards.
Kyle: I just feel incredibly fortunate that we have two healthy kids…
Eva: I know so do I…
Kyle: And the baby factory isn't closed but it's on hiatus.
Eva: I think it's closed. Yep, closed. At least the factory you're married to (both laugh)
Kyle: Do I need to see a doctor about that?
Eva: Ha! Yep. Actually, bringing me to the next point I wanted to discuss: Vasectomies.
Kyle: All the rage right now. (laughs)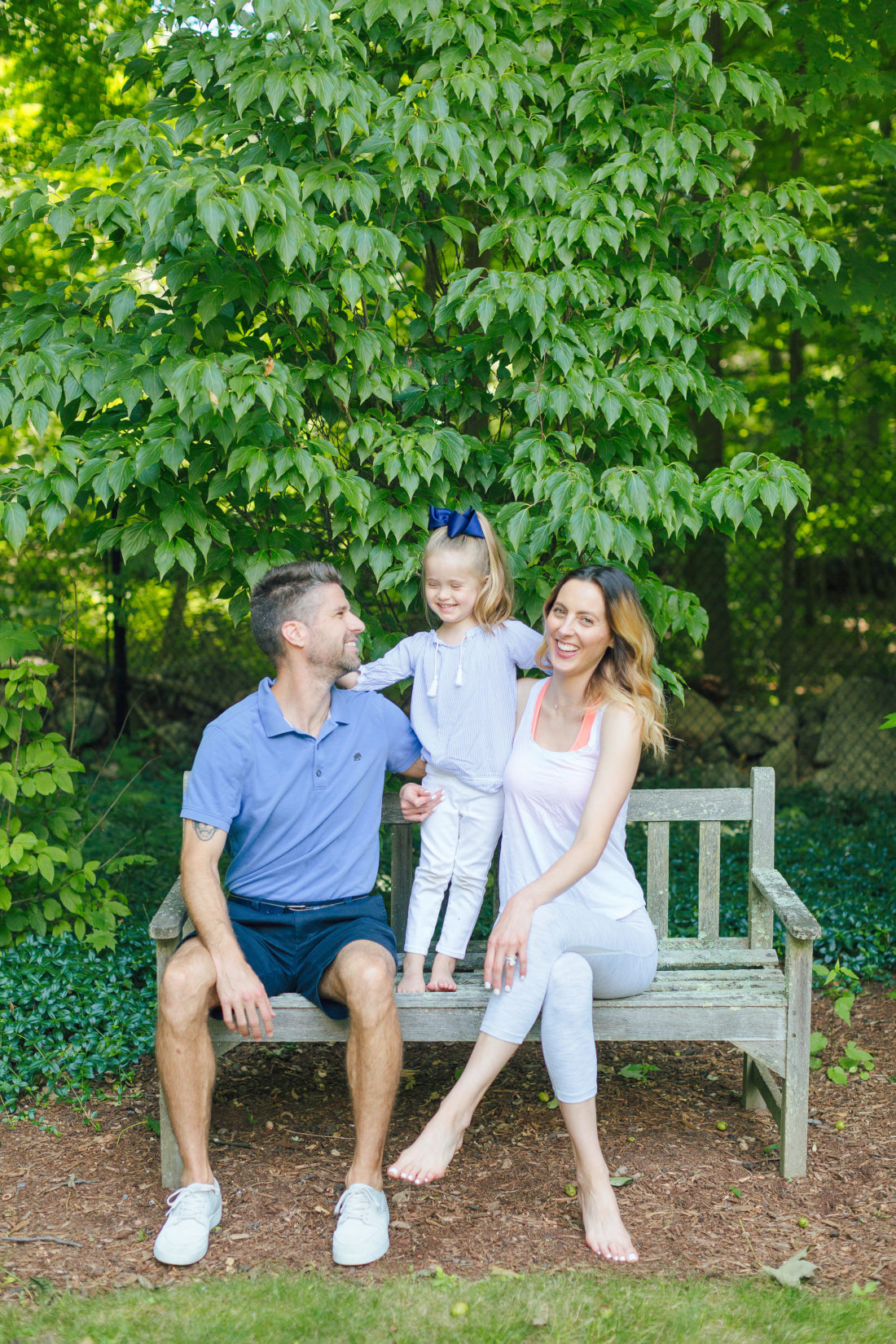 Eva: Well yeah! I mean I think in our group of friends, there is a lot of discussion about that because there are a lot of people we know who are on their last baby and figuring it out. So I'm curious– I think men are pretty divided about this– how do you feel about vasectomies…and about getting one?
Kyle: Uhhh, I'm open to it for sure. And it's funny– and I've talked to some friends about it who have had this discussion with their wives or have had a vasectomy– it's almost like the prenup conversation that some couples have…like "why would we even discuss it? We're going to be together forever" So, it's like the reverse. Like, why wouldn't you do this? Since we're done having kids and you wouldn't have a kid with somebody else. I think it's an uncomfortable situation sometimes. I think it's ok to say I don't know if I'm done having kids with you, and I want to leave that possibility open. You know, that's the only hesitation I have– what if we get three or four years out and how we feel changes and we do want to start trying for a–
Eva: You really think three or four years from now you're going to want to run it back and have a newborn all over again? When Major is in Elementary School?
Kyle: No, I mean I don't think that. But the pause is for that. And I'm not saying that the pause means no I wouldn't get a vasectomy but I just would want to be sure. And I'm totally open to doing that if we both agree– like I don't think it's an individual decision even though it's me going in there.
Eva: Well and it's interesting because most vasectomies are reversible. So I don't think it's as big a decision as it was before…
Kyle: Reversible like my Zara jacket?
Eva: Yes, exactly the same as your Zara jacket.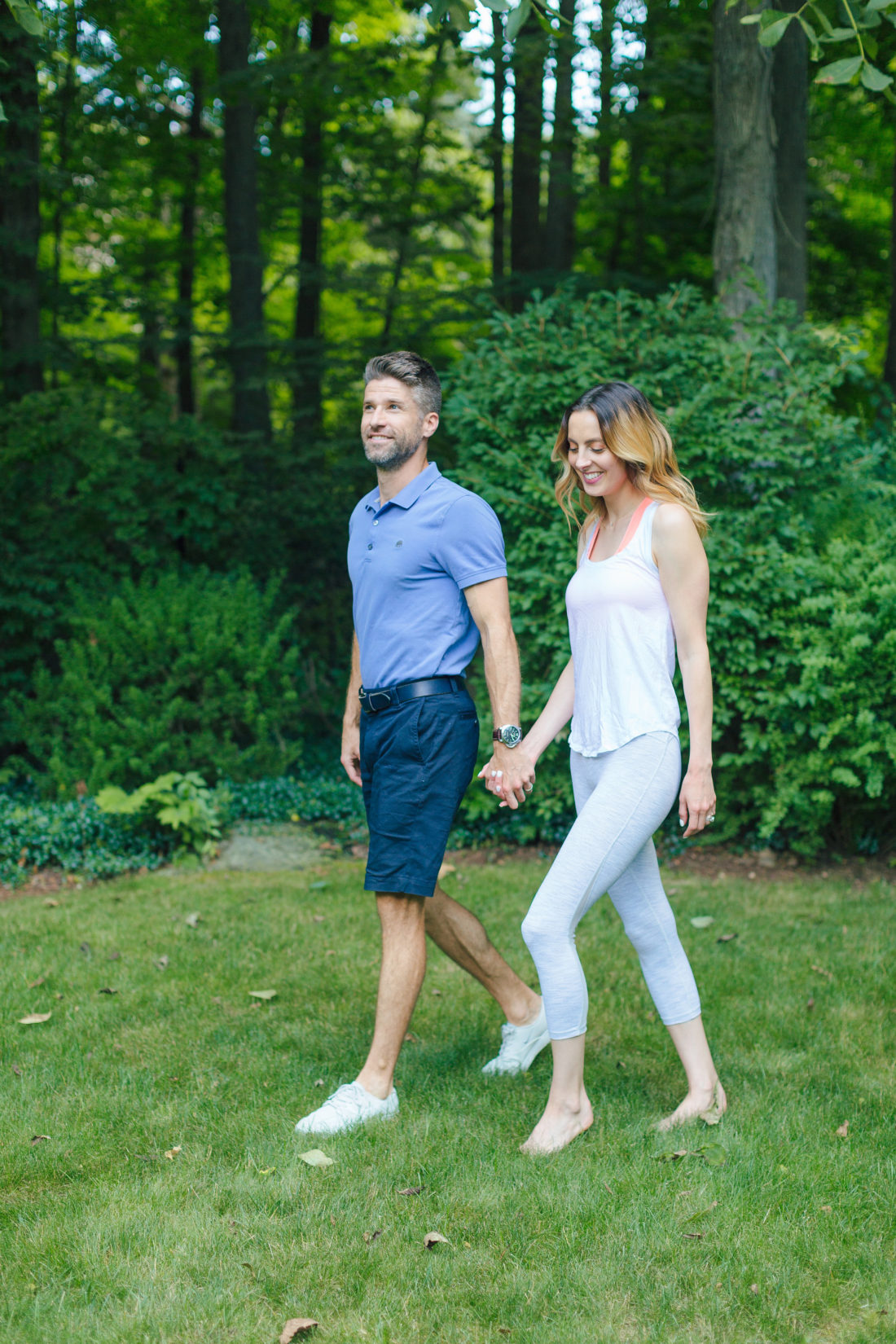 Kyle: Are they really reversible? I didn't know that. Maybe it would help if I did a little bit of research. (both laugh)
Eva: Because look, this is what I think, just as a woman– my opinion is twofold. First of all, it is a real pain in the ass to be on birth control. It does things to your body, to your hormones, it's really annoying depending the type just to keep up with it. And I don't know how great it is long term, ultimately, to be on birth control for a super long amount of time. Which I have been.
Kyle: I get it, I mean I wouldn't be in to that. And if a vasectomy is reversible then essentially I go on birth control. And all I've got to deal with is a cut in a very sensitive area and smelling a bit of smoke down there.
Eva: You know, these days they do it with a laser at a lot of places.
Kyle: Maybe I can get my eyes fixed and a vasectomy at the same time.
Eva: (laughs) You mean like Lasik?
Kyle: Yeah, at the same time. I mean while I'm there laying down…
Eva: Also, it's such a double standard. Ok lets say, God forbid, after the next ten years we decide to go our separate ways and divorce. I'll be forty five, you haven't had a vasectomy, and I've "given my best years" to you, and had our two kids. I probably can't go on to another relationship and have a baby, but you could. You could legit have a whole new family. And that is pretty messed up. Fairness wise.
Kyle: I didn't make that standard.
Eva: I know, I'm not saying you did, but I'm just saying it's so tricky. And I think that's one of the reasons it ends up being such a touchy subject– because it can bring up a lot of insecurities in a relationship.
Kyle: For sure. I understand those sensitivities, and listen, relationships are about sacrifice. And it's about compromise, and it's about teamwork. And you not having to be on birth control, and to be able to feel better about not having a risk of getting pregnant– there are many things I changed in my life on a scale of "incredibly reluctant" to "not all that big of a deal", and I think this is just another thing that falls on the line of it's not my decision alone but it is my final call…
Eva: Like pregnancy, kind of.
Kyle: Yeah, and I want to come to a mutual agreement that that is the way forward. And if we believe that, then that's what we'll do. (pause) Do you want me to get a vasectomy?
Eva: Yes, I do.
Kyle: Ok, then that's what we'll do.
Eva: You heard it here, folks! (laughs)
Kyle: Can't go back now!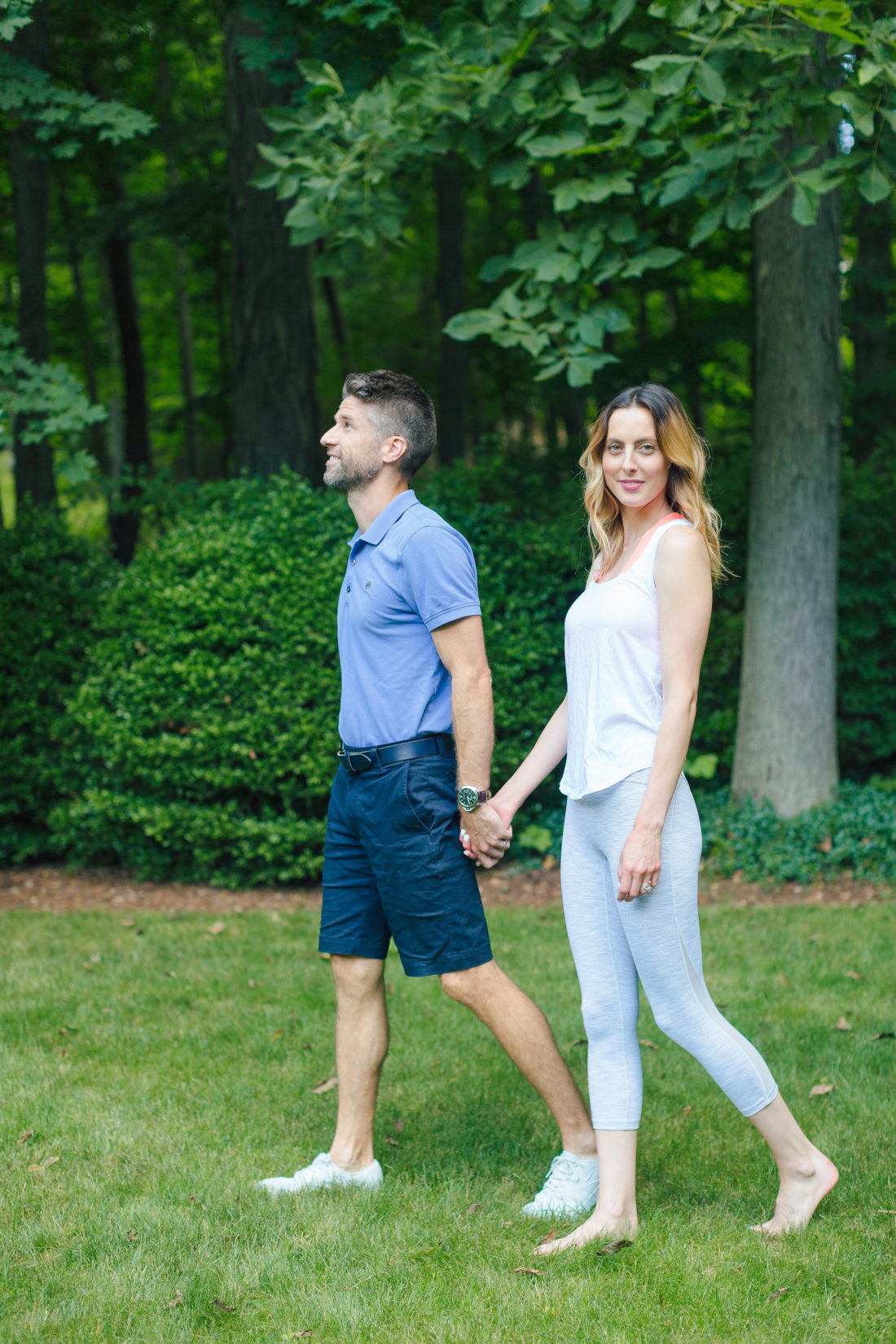 Photographs by Julia Dags