The following content may contain affiliate links. When you click and shop the links, we receive a commission.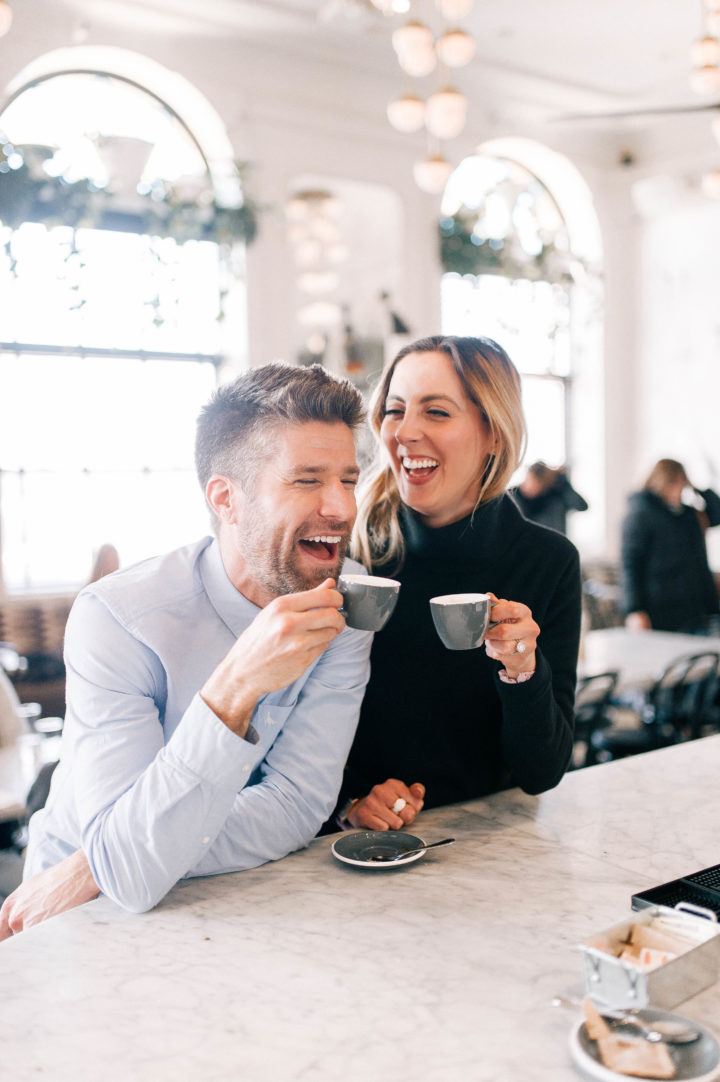 As it turns out, this blog series has become one of Kyle and my favorite ways to connect and talk about parenting and marriage! It's so interesting to have a focused period of time to really get in to a certain topic and share our feelings and opinions– I think we've both been learning a lot about each other through the process.  This week we sat down with a cup of tea and talked about the division of responsibility in our home and in our marriage.  I think in households where both parents work, the lines can get really blurred, especially with regards to responsibilities with the kids or household responsibilities.  And in some families, roles are totally reversed when it comes to more traditional gender roles.  As you can tell by our conversation, it's taken us a minute to get in to a groove with division of labor in our own marriage, but we've found what works (ish) for us.  I'm curious to hear how your own relationship compares! Please share in the comments below!
Eva: So. This one is about how we divide up our responsibilities, within our

 

marriage and in our life, and how that–
Kyle: I'm not going to come across well in this one… (laughs)
Eva: (laughs) Well…I think it's an important thing to talk about.

 

Let's just get in to it.

 

So in terms of marriage stuff, what would you say your responsibilities are? And for people who will be reading this who don't know, we both work.

 

So we're both earning income and contributing financially.

 

So then taking financial responsibilities off the table…
Kyle: What marriage maintenance do I contribute to?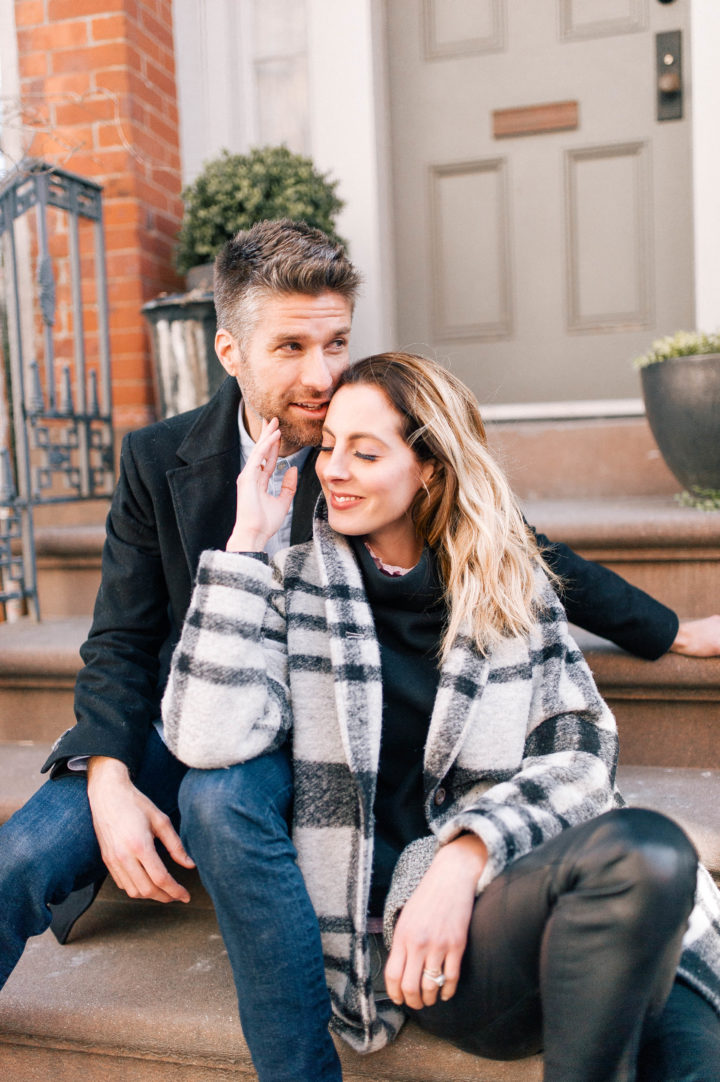 Eva: Yeah.

 

Like, household, kids, all that kind of stuff.

 

Within our relationship, what do you see as your responsibilities?
Kyle: Umm.

 

Hmmm.

 

(Pause). I think that I'm the resident P.E. teacher.
Eva: Okaaaay….
Kyle: I think I'm the activities in terms of sweating and skinning knees.
Eva: Ok, yes.

 

But I would say I'm the plans coordinator.

 

I'm the social chair for sure.
Kyle: Yeah.
Eva: So you are in charge of the heavy lifting, like running the kids' energy out for sure.

 

But I guess I would say, for you, since you seem to be drawing a blank… (both laugh)
Kyle:

 

Can I phone a friend? (laughs)
Eva: You're in charge of a lot of the financial stuff.

 

So you're the one who takes care of organizing everything with insurance, our investments.

 

You're the one who is more consistently in contact with our business manager…
Kyle: Yeah. I mean, I'm financials, technology.
Eva: Technology for sure.

 

You make sure everything gets installed where it needs to get installed, and fixed, etcetera. Also you're the one who gets those bills.

 

But what's so hilarious is that I'm better at fixing the technology.

 

Like, when a computer isn't working or the TV or something, who fixes that?
Kyle: You. (laughs) I didn't say I was good at it! I just said it was my responsibility! (both laugh)
Eva: Ok, so you're financials, you're technology.

 

I would also say you're really good at the dirty work.

 

Like if we have to fire somebody or…
Kyle:

 

I'm the hard conversation guy.
Eva: You're the hard conversation guy! (laughs) And by the way, that's worth a lot in my book.

 

I think I– not that can't have hard conversations, and I definitely have– like when you used to travel all the time when we lived in Los Angeles it was always me having to put the fires out.

 

But I think that it's easier for you than it is for me, because I'm so emotional.

 

I get so caught up in the emotion of it, and you don't as much.

 

So you're much better at that.
Kyle: Basically when it comes to home maintenance– inside and outside– I'm also the guy.
Eva:

 

Yes.

 

You're the one who thinks we need to repaint our entire house because there's one chip in one little area…
Kyle:

 

I like to maintain my house!

 

It's funny, I take care of a lot of bills– but also you do. It's like we naturally–
Eva:

 

Yeah! I was going to get in to that, because it's interesting how we never really had a conversation about how it would work but it just kind of did.
Kyle: I think that we very quickly divided up the responsibilities of how the home operates without really planning it.

 

We just kind of naturally went to what we felt most comfortable with, but also what we each used more. And then, it's almost like "if you set it up, then it's your responsibility to keep track of it."
Eva: Yeah. So, then, what do you think MY responsibilities are? I'm curious (laughs) What do you recognize as the things I do around here?
Kyle: You are basically our calendar…
Eva: Yeah. Social Chair.
Kyle: Social Chair.

 

You are the food provider and preparer.

 

You are the health and education master.
Eva: Right, basically all the kid stuff.

 

So doctor appointments, everything for school. Homework, lunches, playdates, sign ups, camp, forms, paperwork, projects. 
Kyle:

 

I'm starting to feel like that scene in Office Space where the consultants go "What exactly would you say it is that you DO here?" For me.

 

(both laugh)
Eva:

 

I also do the aesthetics.
Kyle: Yeah, you design the place.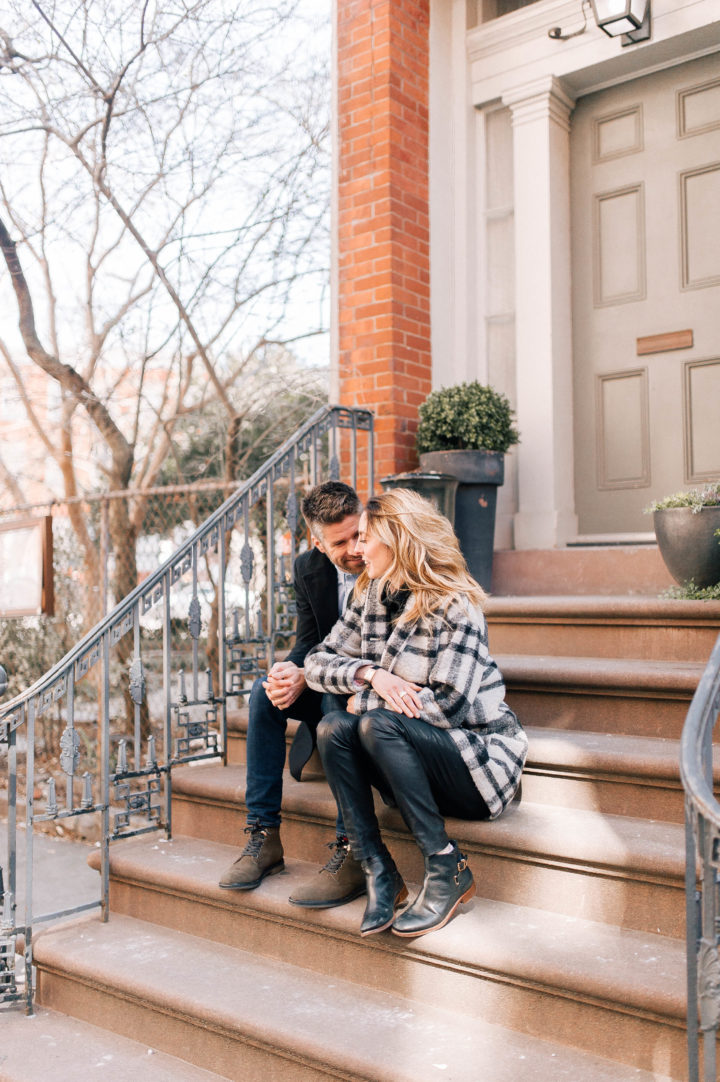 Eva: Our home but also everyone's wardrobes and everything. 
Kyle:

 

Resident stylist.

 

Also you're the one who cleans. 
Eva: Therapist? Chauffeur.

 

Actually, the chauffeur thing leads me in to my next questions…
Kyle: Ok…
Eva:

 

If there was one responsibility that you would want to shirk OR that you would want the other person to do, what would that be? I'll go first.

 

(laughs) The responsibility that I am looking to relieve myself of halfway is the chauffeur stuff and the bringing to appointments etcetera.

 

I think in the past year you've started to do a little bit of that, but I think you can definitely do more.

 

And staying on top of that stuff.

 

Because for me it's a lot to have all of the school stuff and the doctor stuff and the appointments and then to also be bringing them to everything. 
Kyle: Ok, I get that.
Eva: What about you?
Kyle:

 

I'd love to not pay another bill (both laugh) I mean I know the bills need to be paid, I just wish I wasn't dealing with it.

 

I hate admin.

 

I hate the time consuming admin stuff.
Eva: Yeah
Kyle:

 

One thing I wish I wanted to do but I don't is cook.
Eva: Yeah I wish you could do that too.

 

That would totally change our world if you could cook, even just a little bit.
Kyle:

 

Yeah, definitely.
Eva:

 

Yeah (pause) Maybe you should learn how to do that (both laugh)
Kyle: Yeah.

 

Then you would fall back in love with me!
Eva: Probably.
Kyle:

 

I just wish that I enjoyed, and had curiosity about it.

 

Like, I've tried to cook, but…
Eva: Ok, here's the thing about the cooking with you.

 

And no offense, but…
Kyle:

 

Just go for it.
Eva:

 

You don't have good instincts when it comes to cooking or food, and I think that's why you don't enjoy food that much or cooking.

 

Like, whether it's flavors, or cooking techniques, or just nuance with food, that instinct is not really there, and so I think it prevents you from really being invested in food.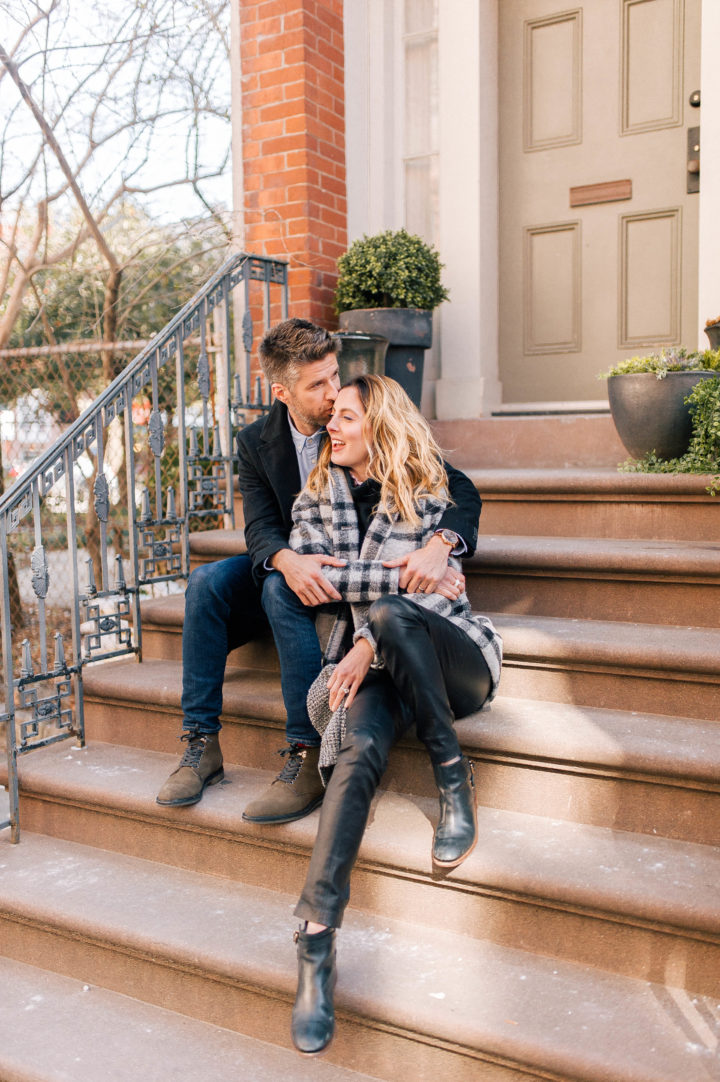 Kyle: I'd definitely agree with that.

 

I don't have that instinct. 
Eva:

 

So that's probably why you're not interested in cooking.

 

And it is what it is.
Kyle: Now that I'm thinking about it, I'm realizing that it's actually remarkable how much we accomplish in terms of dividing responsibilities without even really talking about it or planning it…
Eva: Yeah, we have telepathy.

 

(laughs)
Kyle:

 

Yeah.

 

It was basically a musical chairs of responsibility.

 

The music stops and we both just find chairs (laughs)
Eva: Ok, that is true, but we did have a major bump in the road after Marlowe was born.

 

Because I was taking on all the baby responsibility, completely.

 

And also working.

 

And that was not working. And so I needed you to help me more, and we had to go through that process to really figure out how you could help me in more consistent ways. So I wasn't working and doing all of the child responsibilities.

 

That was a serious learning curve. 
Kyle:

 

Yeah.

 

I think what's really tough is that having two parents who work from home– it muddies things a little bit, where you think that the other person is available for a responsibility, when they're really not.

 

Like, you think he other person is there to help but really they're going through their own day of business related responsibilities.

 

Like, I look at you or you look at me and think "ok, they can do this"– and I'm a lot worse at this than you are.

 

I struggle to plan out a day when I know I have to work and there are things I have to get done, it becomes a kind of "start and get back to it" rather than being good about blocking off time.

 

I've always really struggled with time management for sure. 
Eva: Well…
Kyle: And you make the teas.

 

This one's delicious. 
Eva: (laughs) I make the tea. I'm glad you're enjoying it.

 

I'm also resident health nag, making sure everyone is drinking their teas and taking their vitamins and everything.
Kyle: I mean when forced to really unpack it, I'm realizing there is no way that this house would operate without you.
Eva: You're just realizing that right now? (both laugh) I mean let's just be honest.

 

If I disappeared off the face of the planet, you'd be toast.
Kyle: (laughs) It just made me feel better to think that we weren't so dependent on you.
Eva:

 

Well, too bad for you.

 

You are.

 

Congratulations!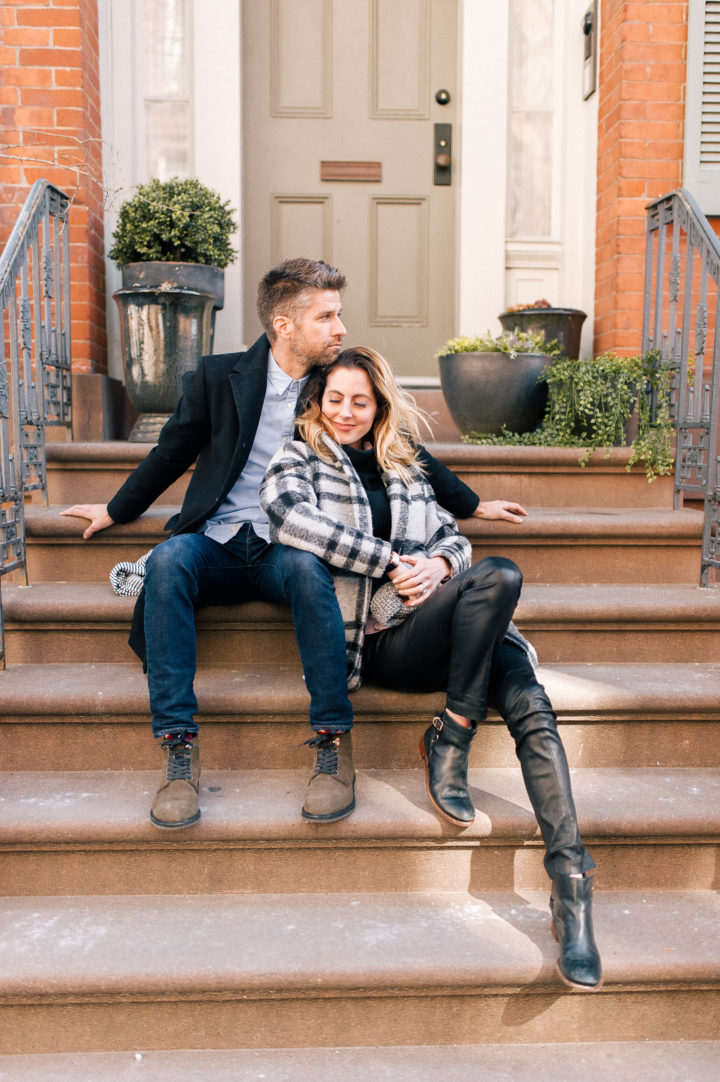 Photographs by Carter Fish.