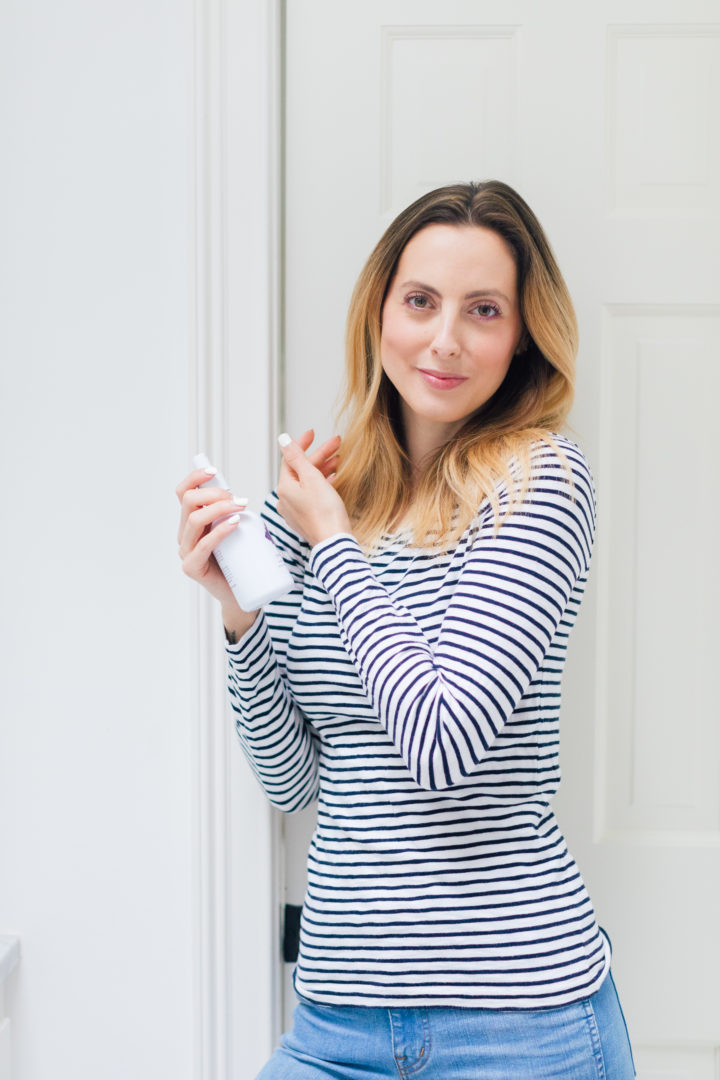 When the weather starts to turn, the wind picks up, and the heat turns on in my home, it can really wreak havoc on the moisture balance of my skin.  I've mentioned before how important skincare is to me, and sometimes as my skin settles in to the new season it's important for me to add some moisture to my daily skincare routine! I always need to be careful about how I do it, though, because my skin has a history of being acne prone.  I have to use really gentle and non comedogenic products.  And if those products are all natural and free of yucky chemicals it's an extra plus! I've been using a few different methods of gently adding moisture to my skincare routine and I thought I'd share them with you today! These tips are also great for when you're traveling a lot and that dry plane air zaps the moisture from your skin.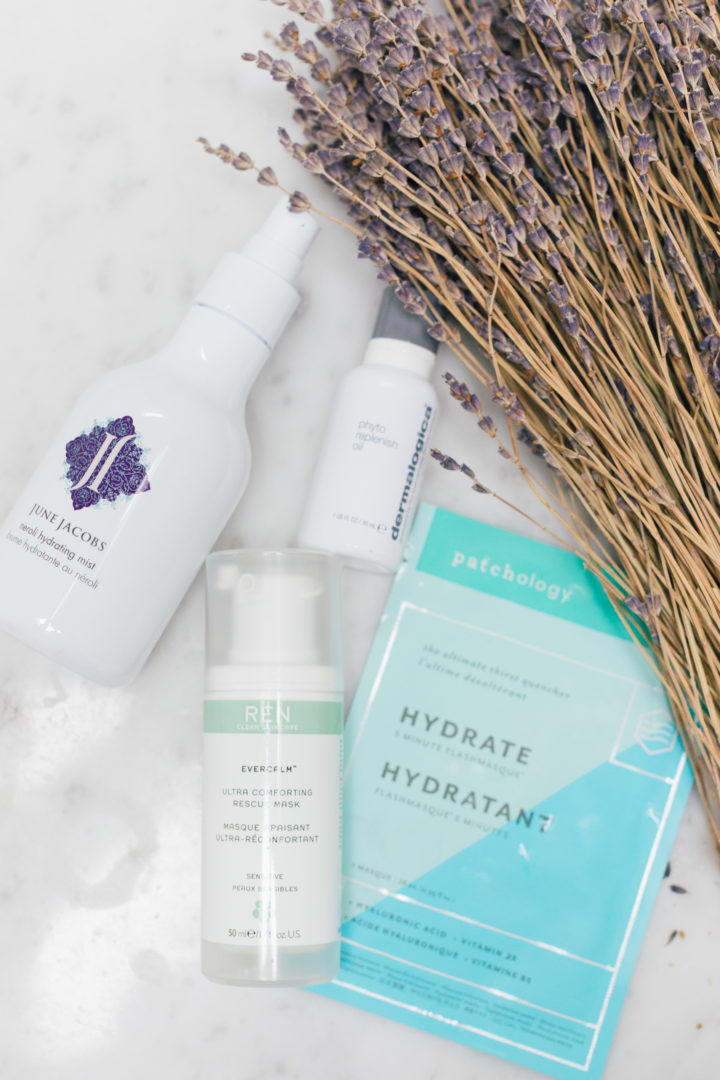 Hydrating Mist
I love this Neroli Hydrating mist by June Jacobs.  It smells divine, and I can spray it on my clean skin in the morning, evening, or anytime I need a little skin boost.  I even use this to refresh my makeup in the afternoon by spritzing it lightly over my face.  Jurlique makes a fabulous hydrating mist that is all natural as well.
Moisturizing Sheet Masks
My favorite one right now is the Patchology Hydrate Flashmasque.  In just 10 minutes my skin feels plump and moisturized but never greasy.  I packed this to do on the plane on the way to Mallorca recently! I also like the Happy Skin Rose Sheet Mask for its moisturizing and calming properties. I give a full rundown of more sheet masks I love in this post!
Hydrating Cream Masks
Ren Evercalm face mask is so great for every skin type, especially more sensitive skin! If my skin is freaking out, or gets irritated by the wind or cold, this really helps me calm it down.  The Summer Fridays Jet Lag Mask is also extremely fab.  A must try!
Facial Oils
Facial oils are all the rage right now, but I personally have to be really careful with them to make sure that I not only use them sparingly, but that they are light enough for my skin type.  This Dermalogica Phyto Replenish Oil is such a powerhouse, and saves my skin when it's needing moisture.  I put 1-2 drops in my palm, rub my hands together, and press the oil in to clean, damp skin.  Then I follow with my normal moisturizer.  I normally put this on in the morning if I know I'll be out all day and need a moisture boost under my makeup.  Flaking makeup in the winter months from dry skin is not a good look! Another light face oil I've tried and really liked is the Indie Lee Squalane Facial Oil.
Do you have any moisturizing treatments you swear by? Please share in the Comments below!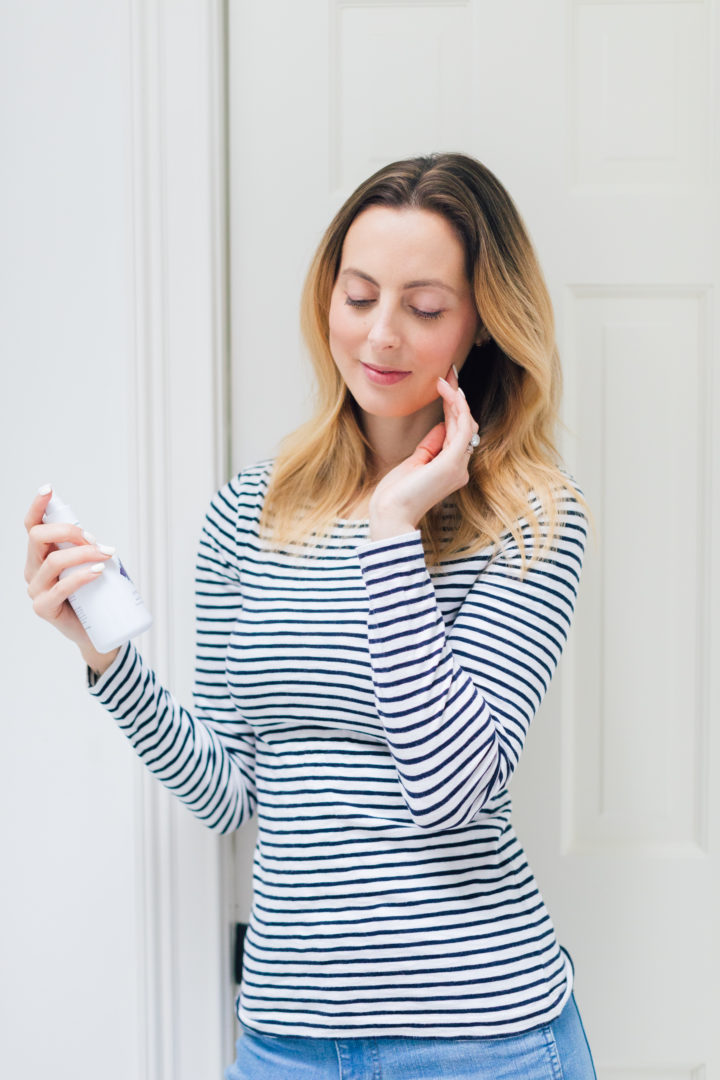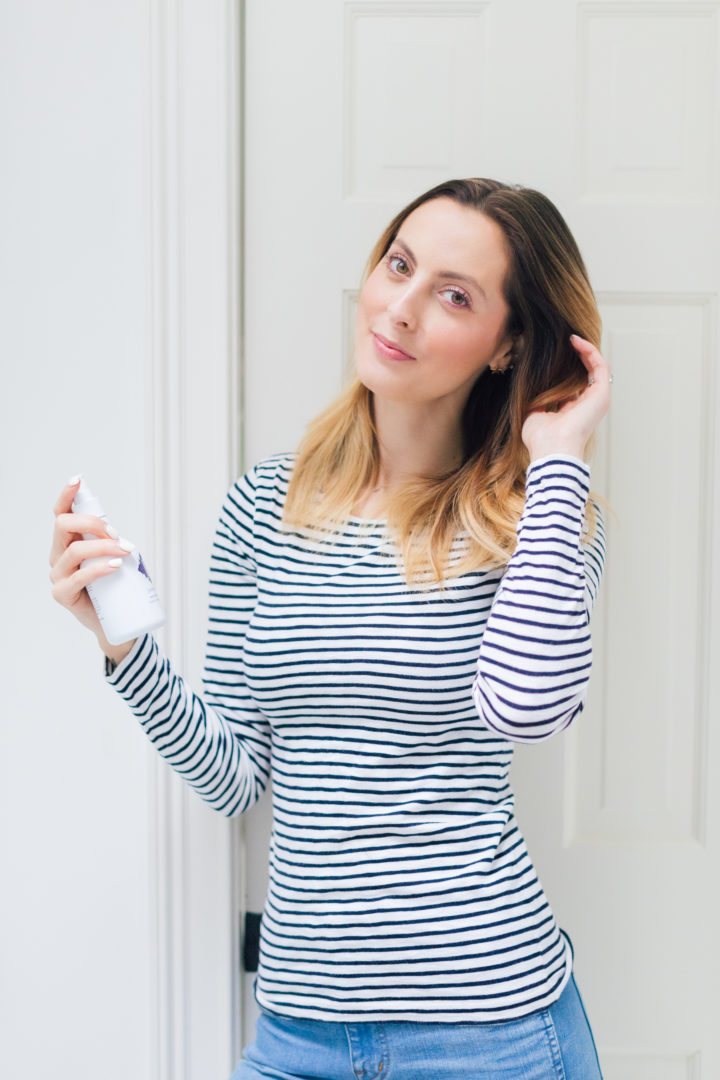 Shop the Look…

Photographs by Julia Dags.