The following content may contain affiliate links. When you click and shop the links, we receive a commission.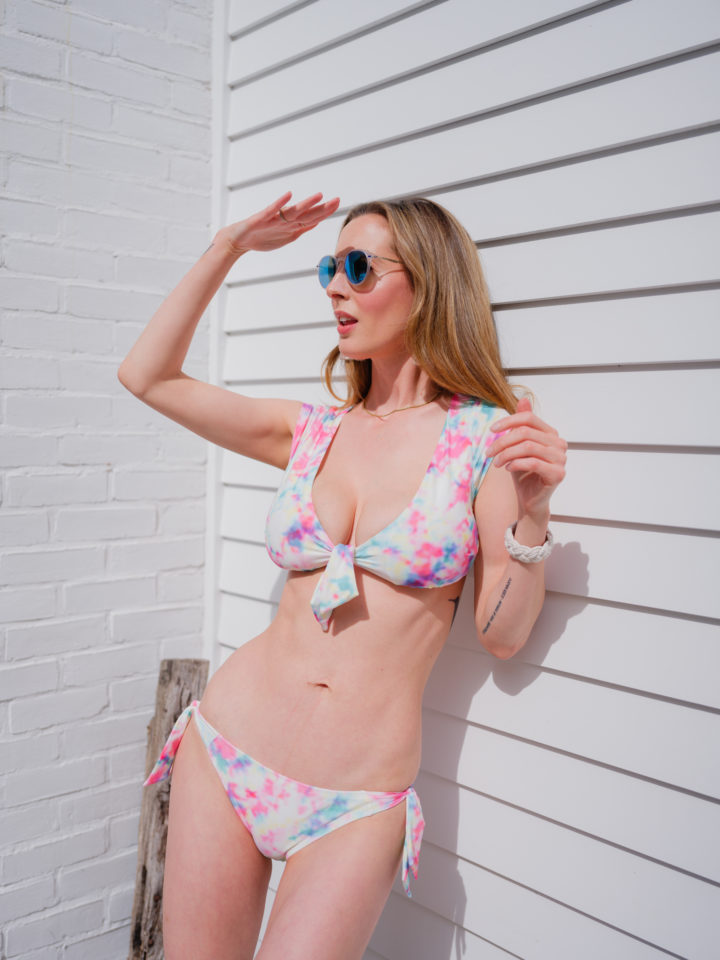 The weather is finally starting to get warmer, and all I can think about is fun in the sun! My family and I LOVE the beach, which is one of the reasons why Westport was such a great town choice for us. The beaches here are beautiful and have a great mix of rocks (my kids love crab hunting) and sand. I can't wait to start going to the beach this year and spending time with Mateo there. He's a Pisces (like me) and has loved anything to do with water since birth. We went to the beach for a walk a couple of times in the last few months, and he's just gazed at the waves, mesmerized. It'll be fun to see how he likes the ocean and sand to play in! 
I've been investigating swimwear for Summer recently, and I've been finding some great options. I have some tried and true suits (I'll share a couple of those below), but I plan to get some new ones too! Today, I thought I would share a roundup of some of my favorites at every price point, including Plus-Size options! No matter what type of swimsuit is your fave, don't forget to put your confidence on first. The prettiest girl on the beach is usually the happiest one. Having fun and exuding joy lights us all up from within! 
Salamanca Contour
$24.95
This bikini (pictured in the images) is so comfy and hits on the tie-dye trend beautifully. It has an adjustable tie in the front, which is great for fluctuating breast size. These photos were taken when I was still breastfeeding Mateo and it was so easy to undo the front!
The Sidestroke
$95
I have this suit, and the fabric is seriously impressive in terms of holding you in and is ultra-flattering. Plus, I call this my "country club" bathing suit because even though it's a swimsuit it kind of feels like an entire, chic outfit. Does that make sense? LOL. It comes in lots of colors, and even in a long torso version which is the one I have! Also worth mentioning that Summersalt suits are totally size inclusive! 
Fuller Bust Bikini Set with Frill
$72
This white swiss dot bikini is by a brand that specializes in larger busts and can be ordered according to bra size. I LOVE this option, since I've always had larger breasts, and after three kids definitely need a lot more support. Underwire options are always super flattering for me! 
Long-Torso plunge V-neck one-piece
$98
This plunging V-neck suit is so elegant AND a little sexy at the same time. It comes in three colors, and even a long torso option! 
Daeny Contour Plus
$24.95
This plus bikini comes in the prettiest colors and offers great support without feeling boring. Such a nice price point, too!
Andria Contour Plus
$24.95
This Plus option is perfect for somebody who loves a one-piece. It's a best seller for a reason, as it's super supportive and comes in lots of colors! 
Doara Contour
$24.95
I have this bikini in hot pink and LOVE it. It comes in other colors too, but it's such a simple and cool style and the fabric holds up beautifully. 
Tie-shoulder french bikini top
$82
I'm super into this liberty print bikini! It feels retro in a really fresh and cool way. Ordering immediately! 
Off the Shoulder One-Piece Swimsuit
$124
I ordered this in red! I love that it has hidden cups, and can be worn as a bodysuit with a skirt or shorts over it!
Demi Top
$116
I'm so into this dark green bikini because the cups are ultra-supportive and flattering, and it can be paired with the bottoms of your choice. 
V-Neck Cropped Tankini
$25
The top of the bikini fits more like a balconette bra, which is great for offering no-slip support and feeling a bit more covered. Comes in lots of colorways!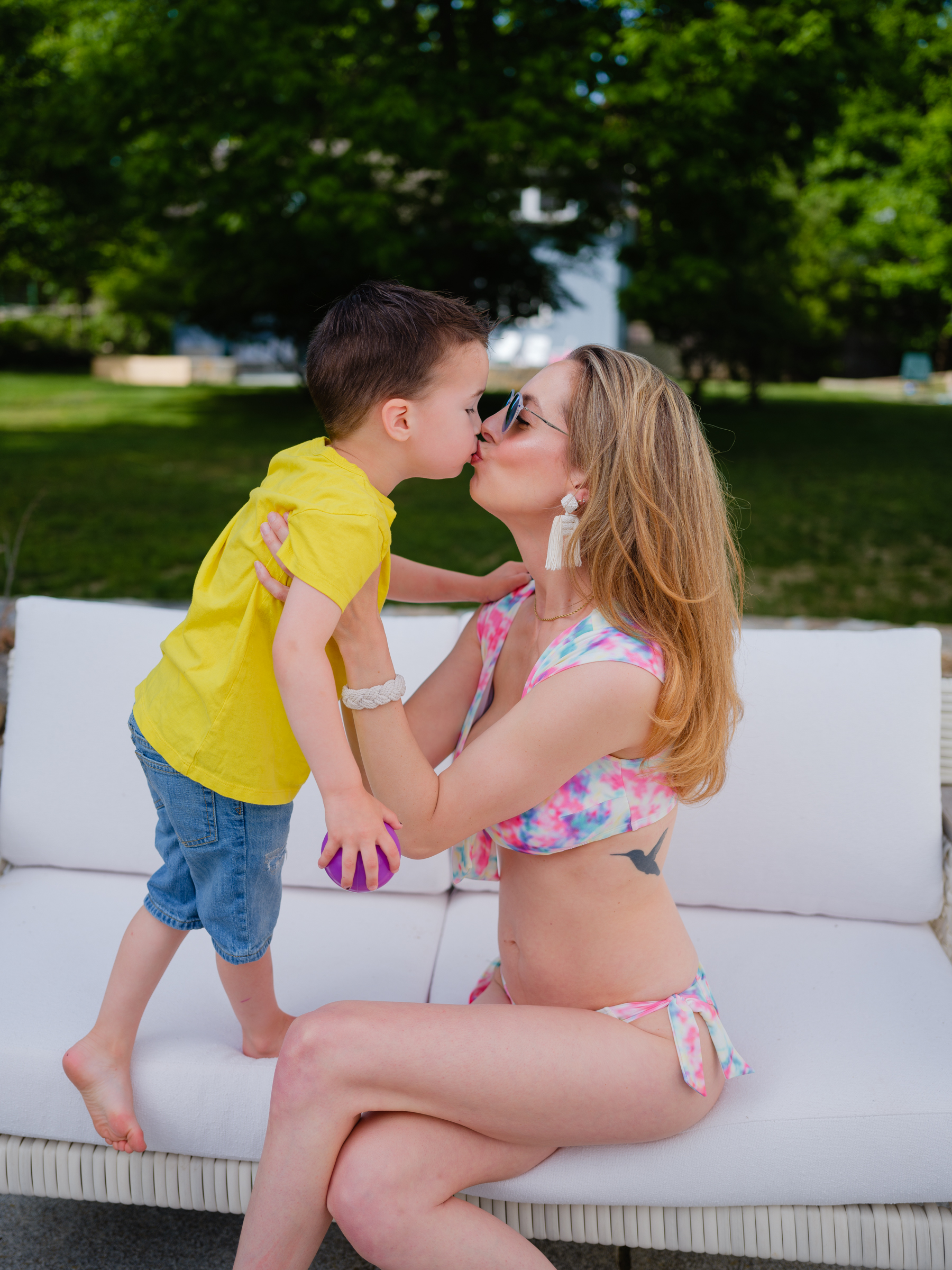 Photographs by Julia Dags | Happily Eva After, Inc. © 2021 All Rights Reserved