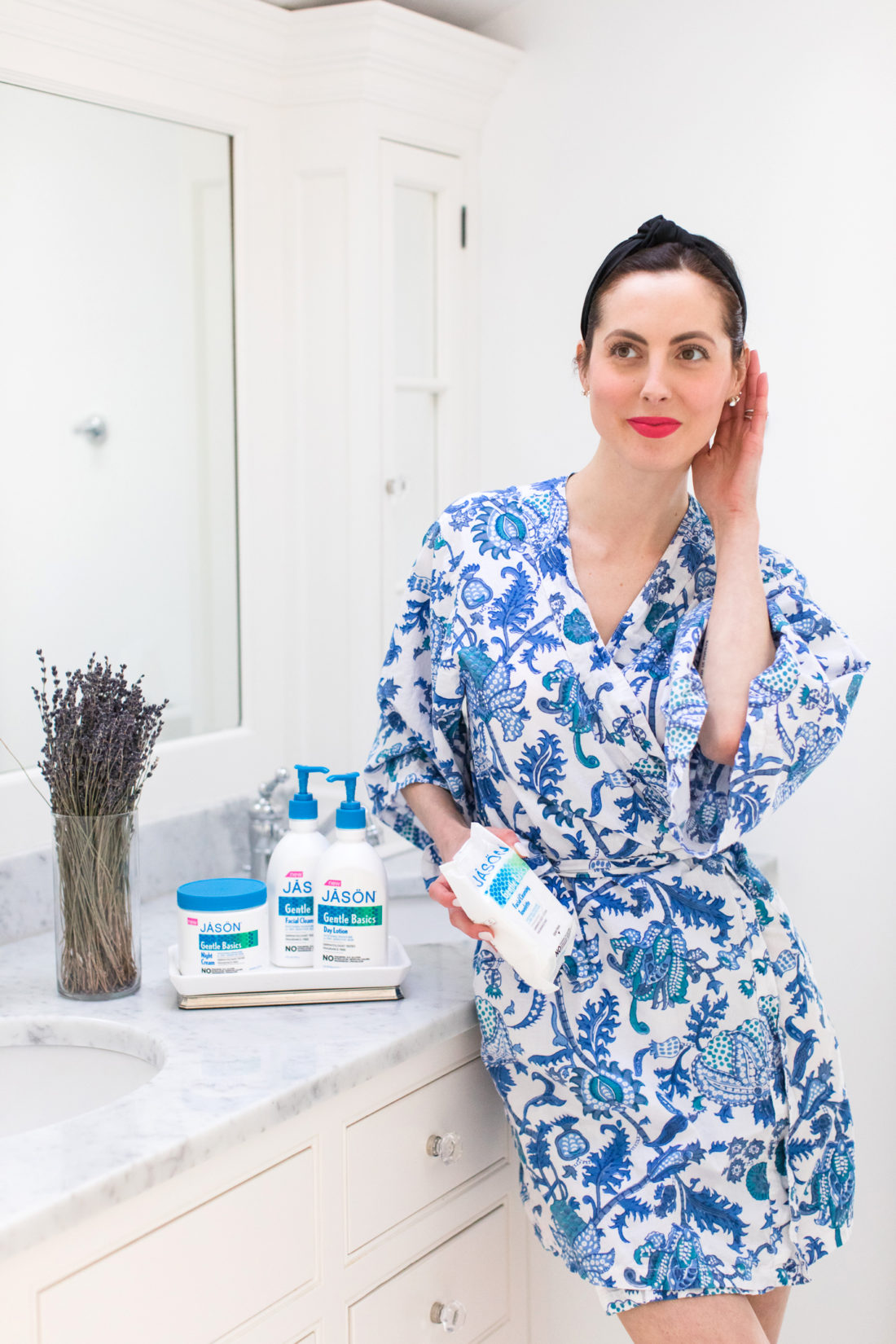 As we've figured out by now, the Beauty game is pretty much all about skincare.  Of course makeup is wonderful and fabulous, but problem skin is hard to hide even with the best makeup on the market– and beautiful skin always makes a person glow and look so rested.  This winter, my skin has been through some challenges.  First of all, it was our first chilly winter living on the East Coast.  Besides the frigid weather, our heat has been pumping in the house and totally drying out the air– and my skin! Even humidifiers haven't been able to really change it much.  Add on top of that weaning Major– and the serious hormonal shift it caused– and my skin totally freaked out.  I got a weird mix of dryness and serious breakouts, which I haven't had since I got pregnant with Marlowe over three years ago.  Let's just say I wasn't feeling great about myself!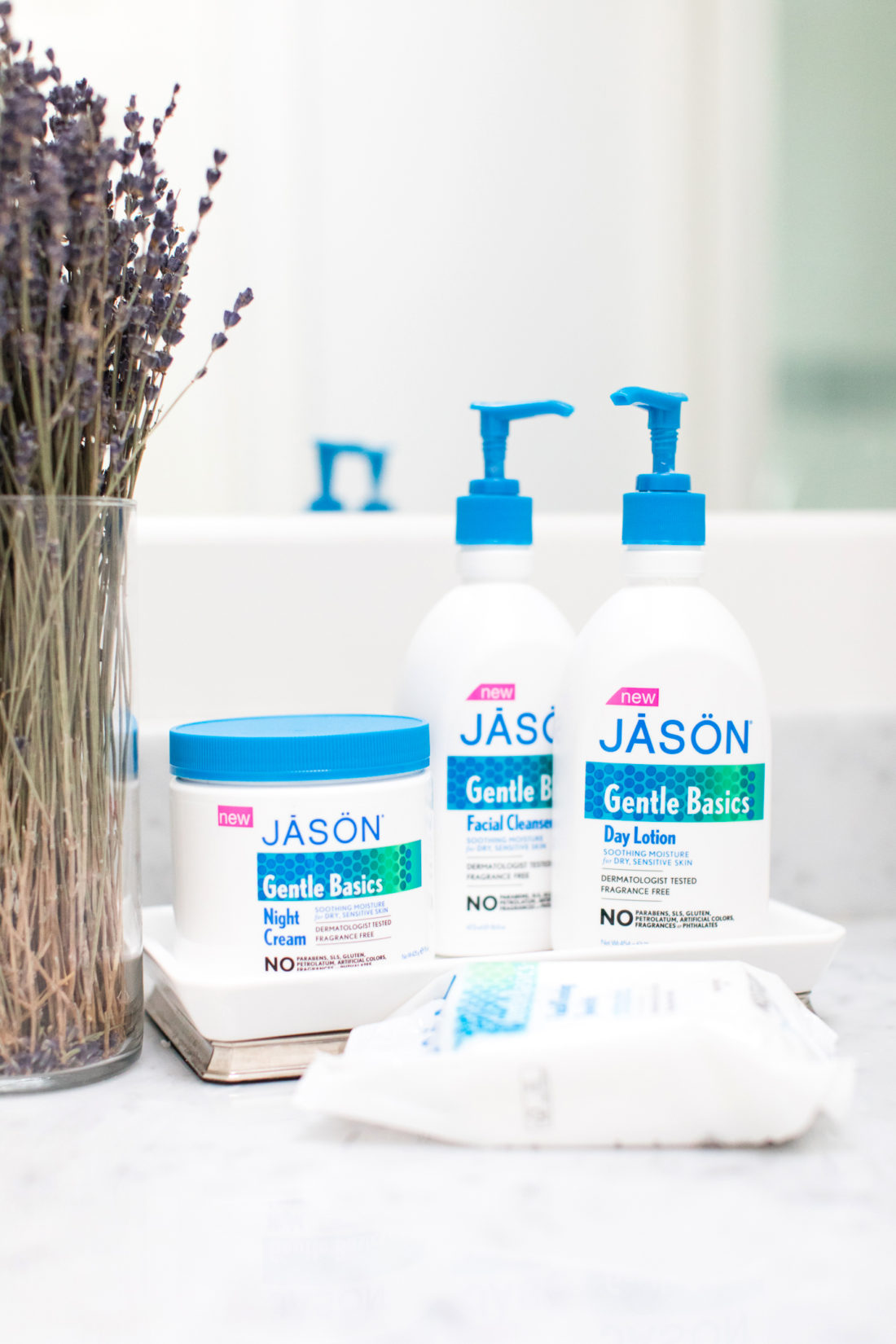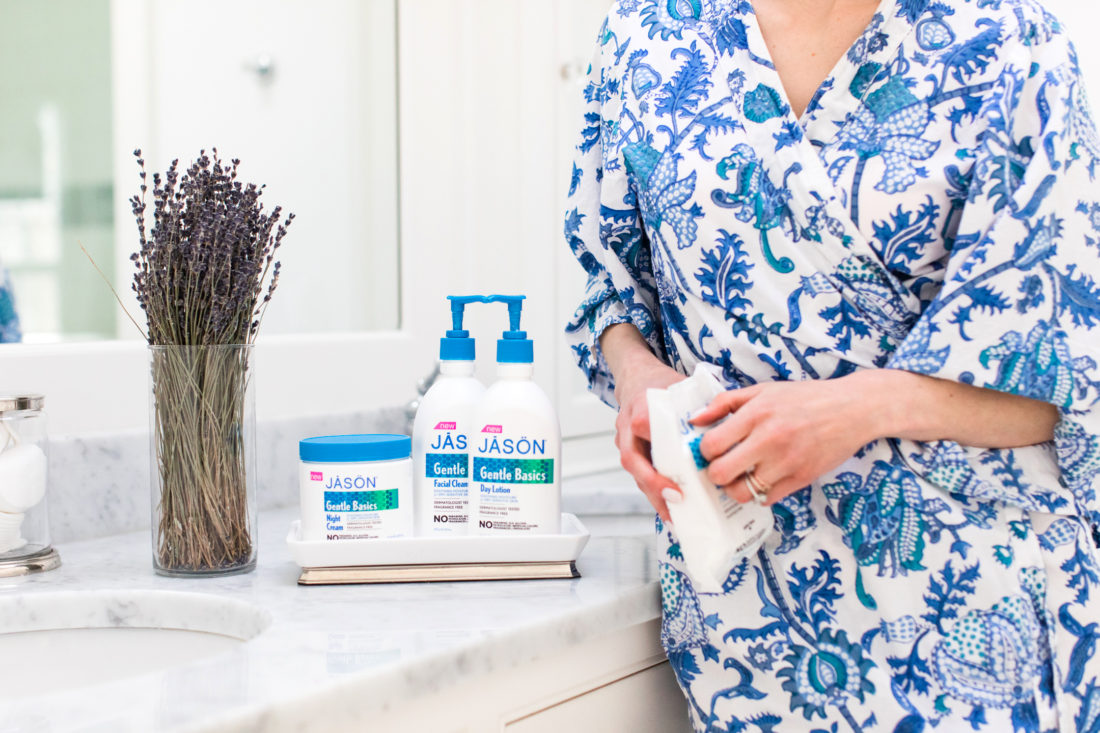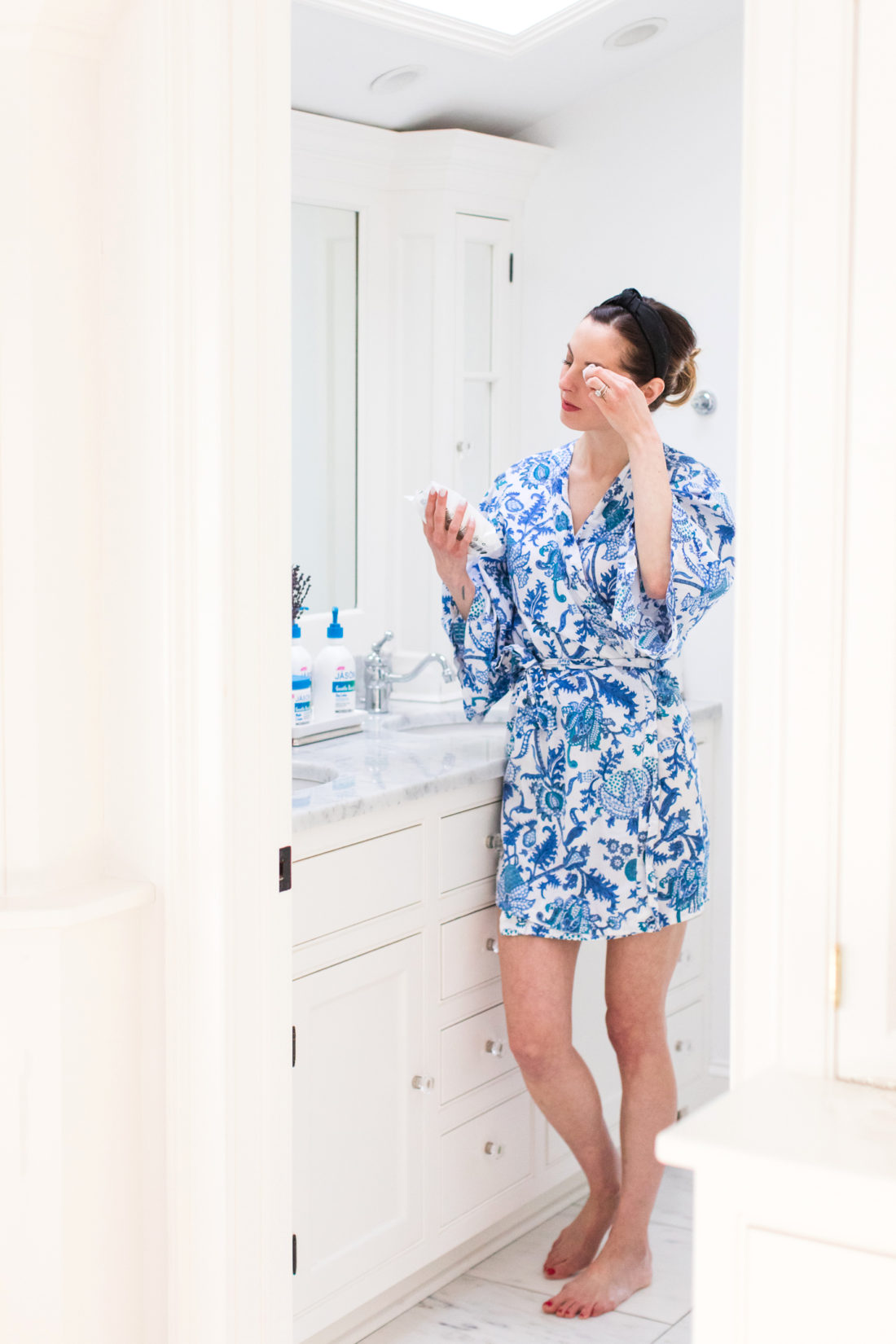 I knew that my skin needed a reset, but I wanted to do it gently and simply without lots of chemicals or additives.  JĀSÖN is one of my favorite natural brands– I love that it's widely affordable and available, while also offering really healthy natural ingredients.  Their Gentle Basics line seemed like just the ticket to calm my stressed skin!  It's formulated for sensitive skin that is prone to redness and drama.  As soon as I started using the Gentle Basics line, I could feel my skin relax.  I absolutely love how simple the process is.  There are cleansing wipes, a creamy facial cleanser, a Day Lotion, and a (thicker) Night Cream.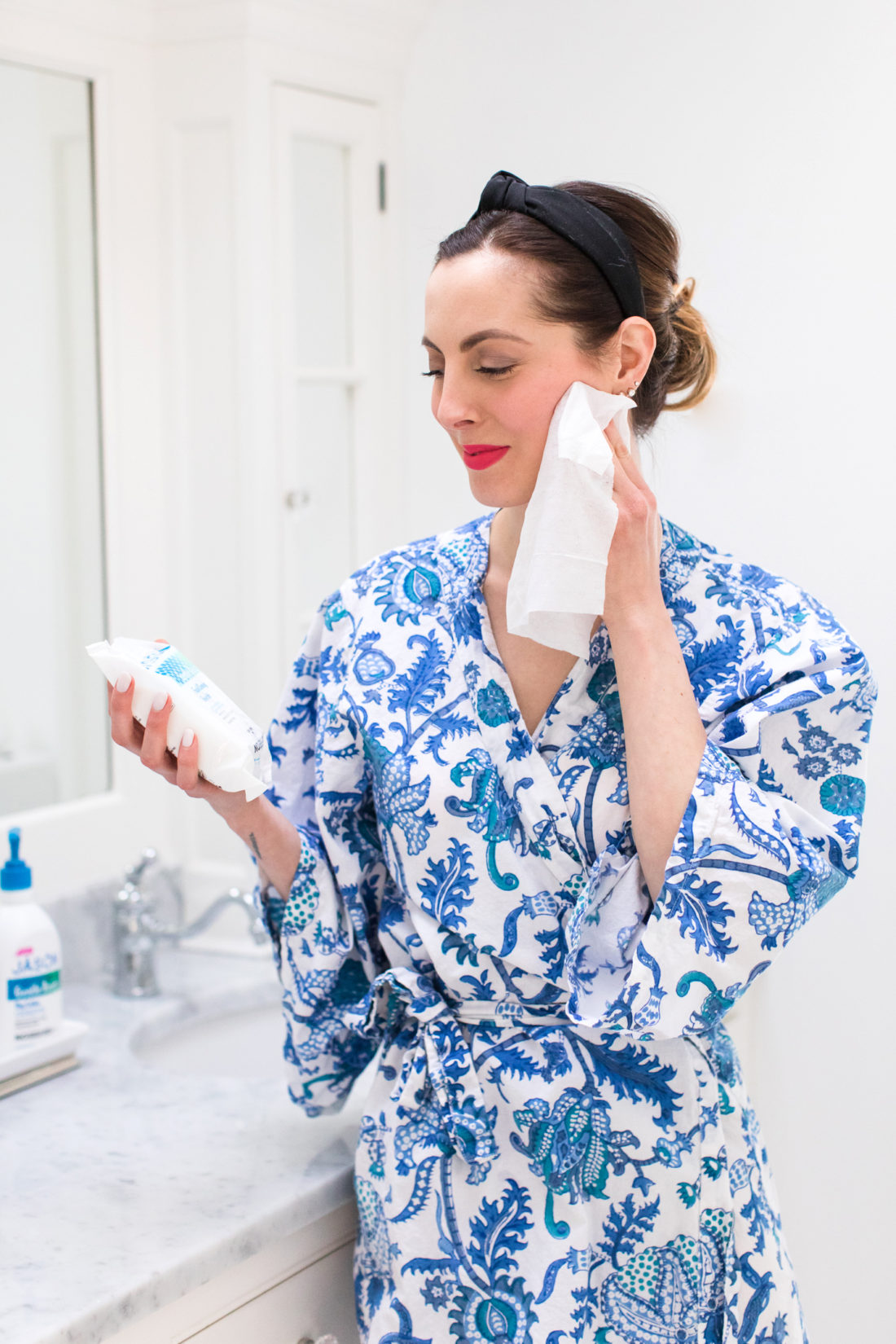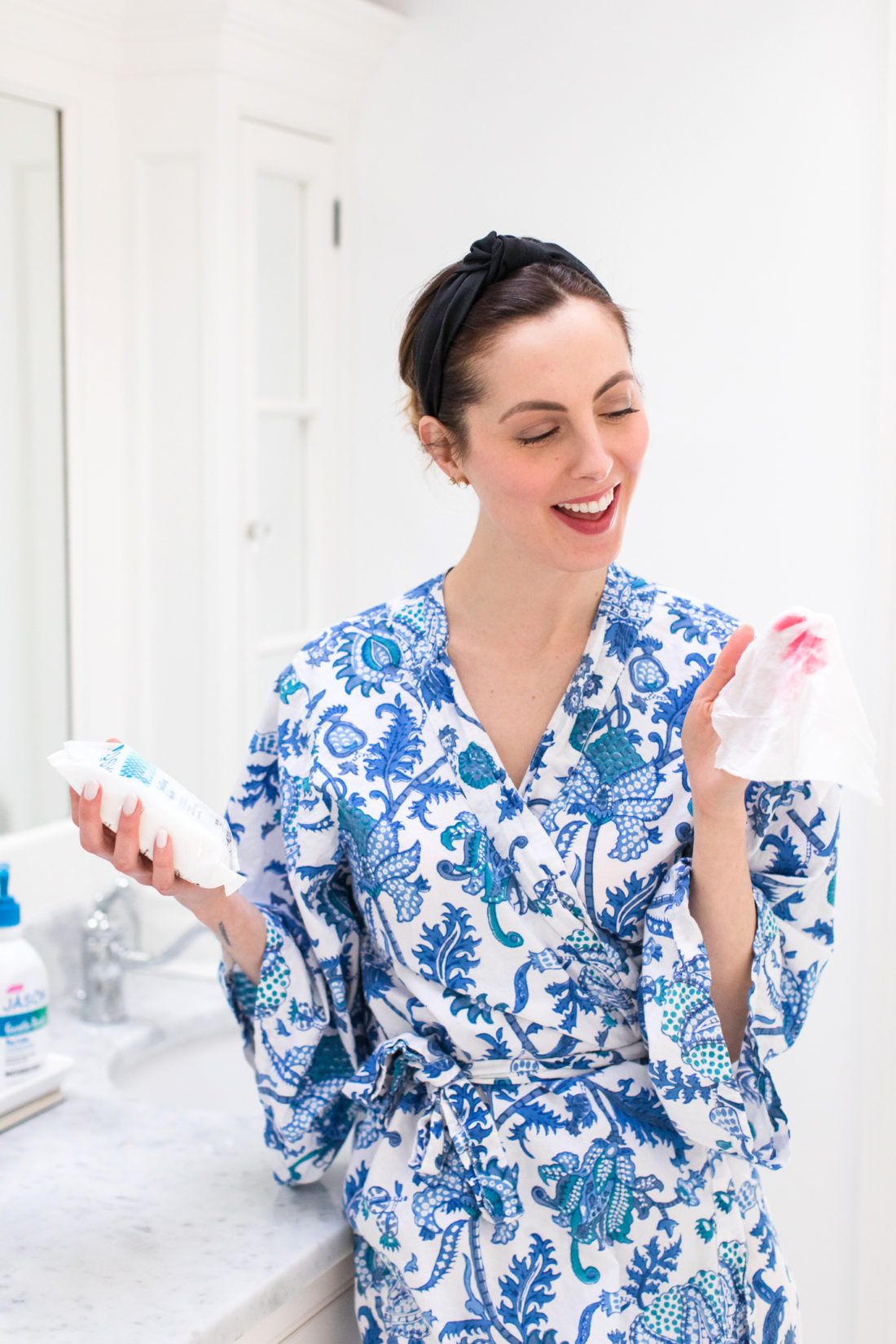 I always use the wipes first, to take off my makeup.  I loooove myself some bright lipstick and lots of mascara, and these take it right off!  Once my skin is makeup free, I begin to cleanse.  I massage the cream cleanser gently in to my skin, then I wet my hands with warm water, and massage my face a little more to loosen dirt and impurities.  Then, I use a washcloth with warm water to gently wipe it off.  Next, I moisturize! I actually use the Day Lotion during the day and night! I take a small amount and massage in an upwards circular motion for good circulation.  I use the Night Cream when my skin is feeling extra dry, but otherwise I use it on my neck and as eye cream during the day and at night.  Moisturizing your neck is an often "missed" part of the process, and SO important to retain elasticity and avoid Turkey Neck as we age.  I was reading a very glam French fashion magazine many years ago and a superbly beautiful woman was quoted as saying that if she had one drop of her face cream left, she would always choose to use it on her neck because that is secretly the most important area.  I forget her name all these years later, but I've literally remembered that piece of advice for my entire life! Ha!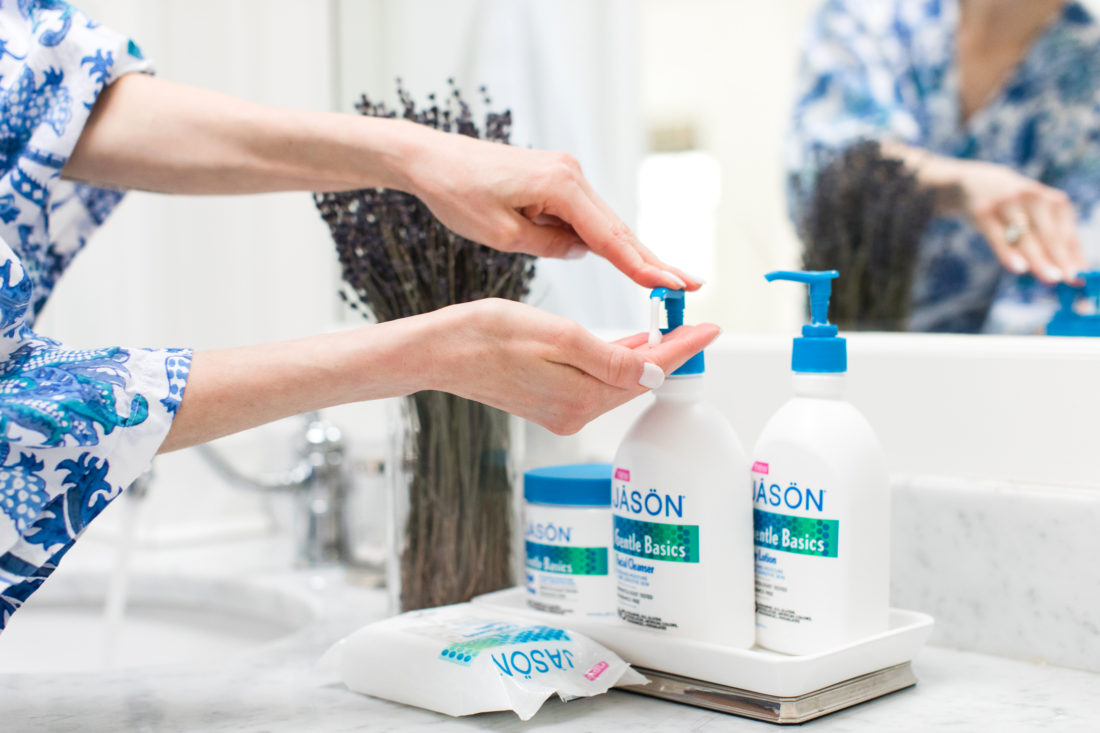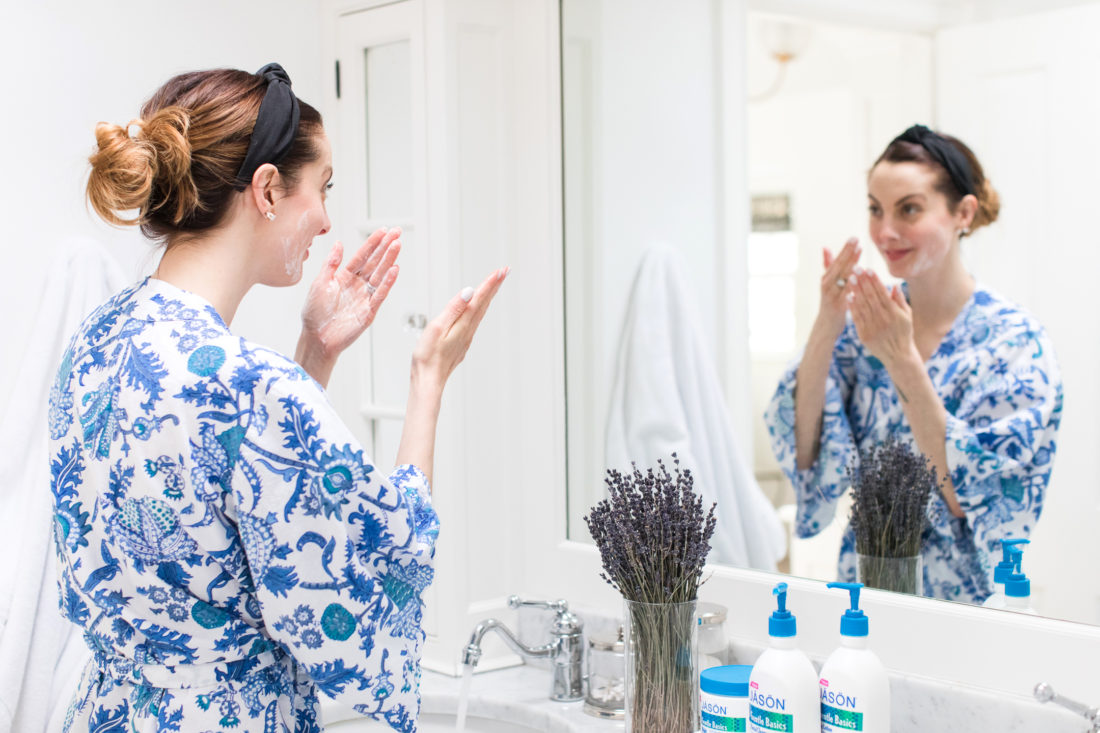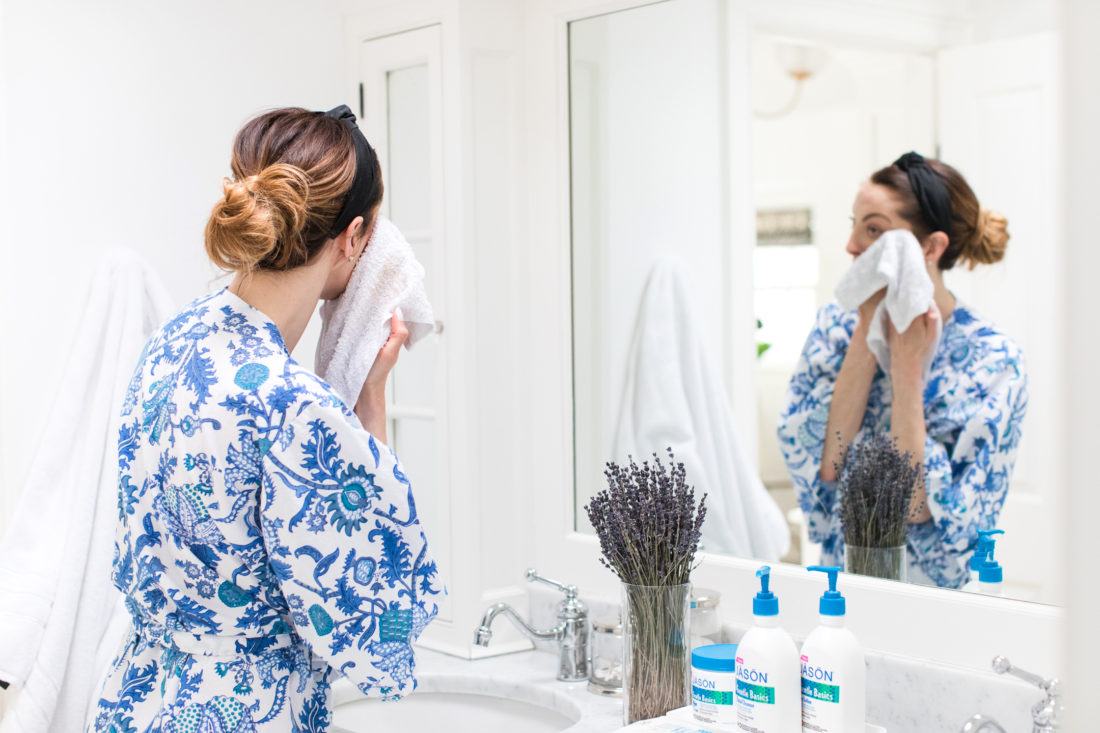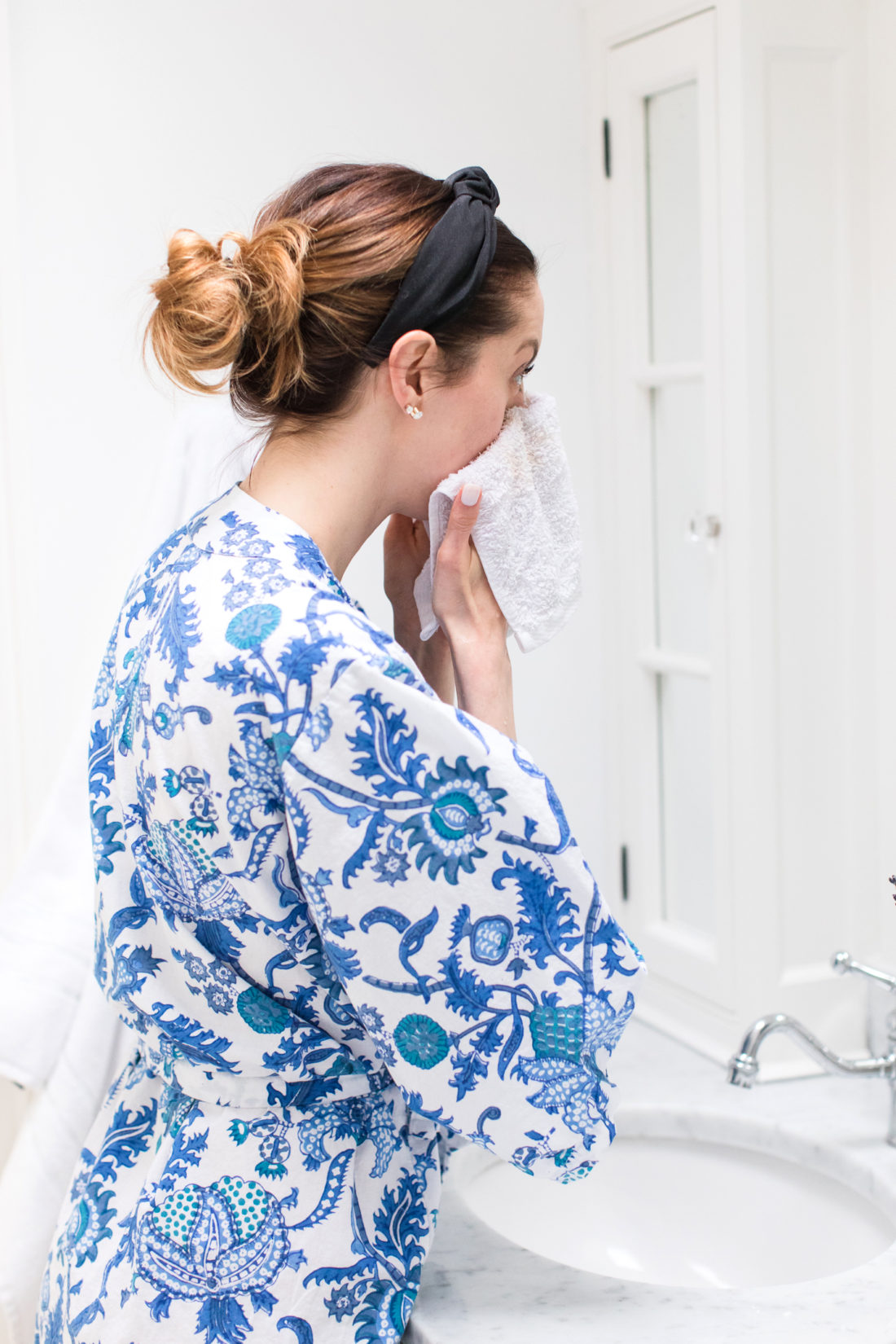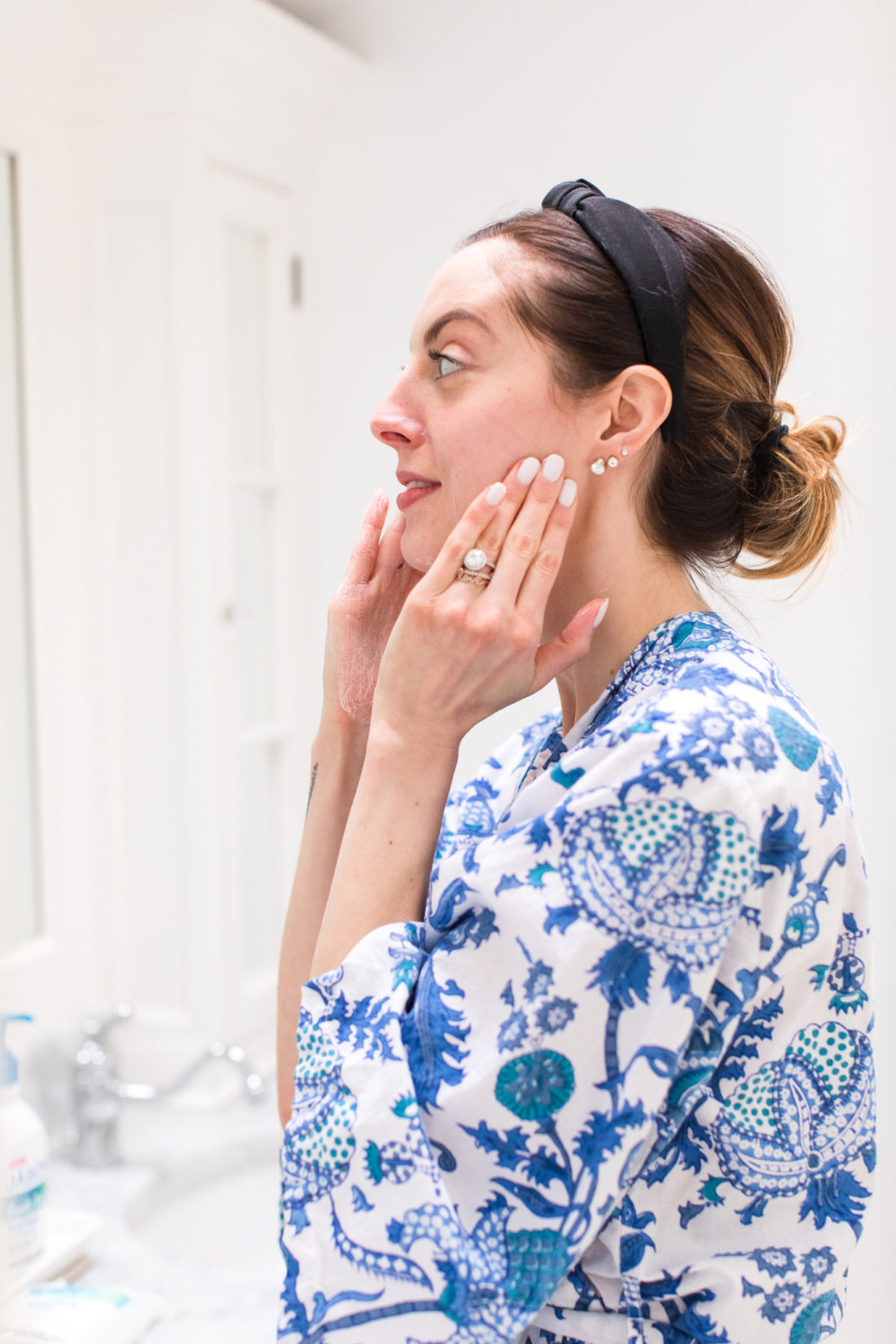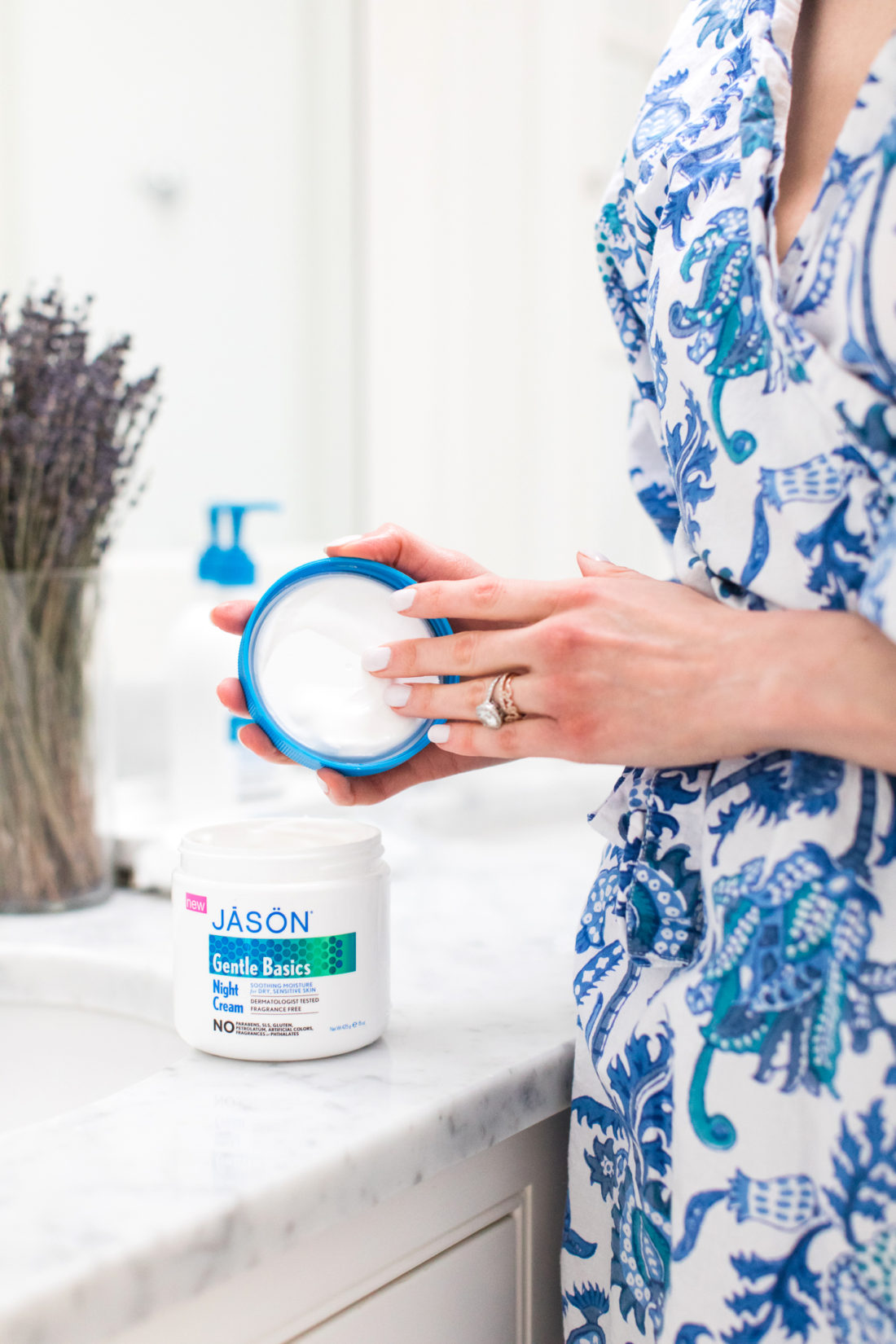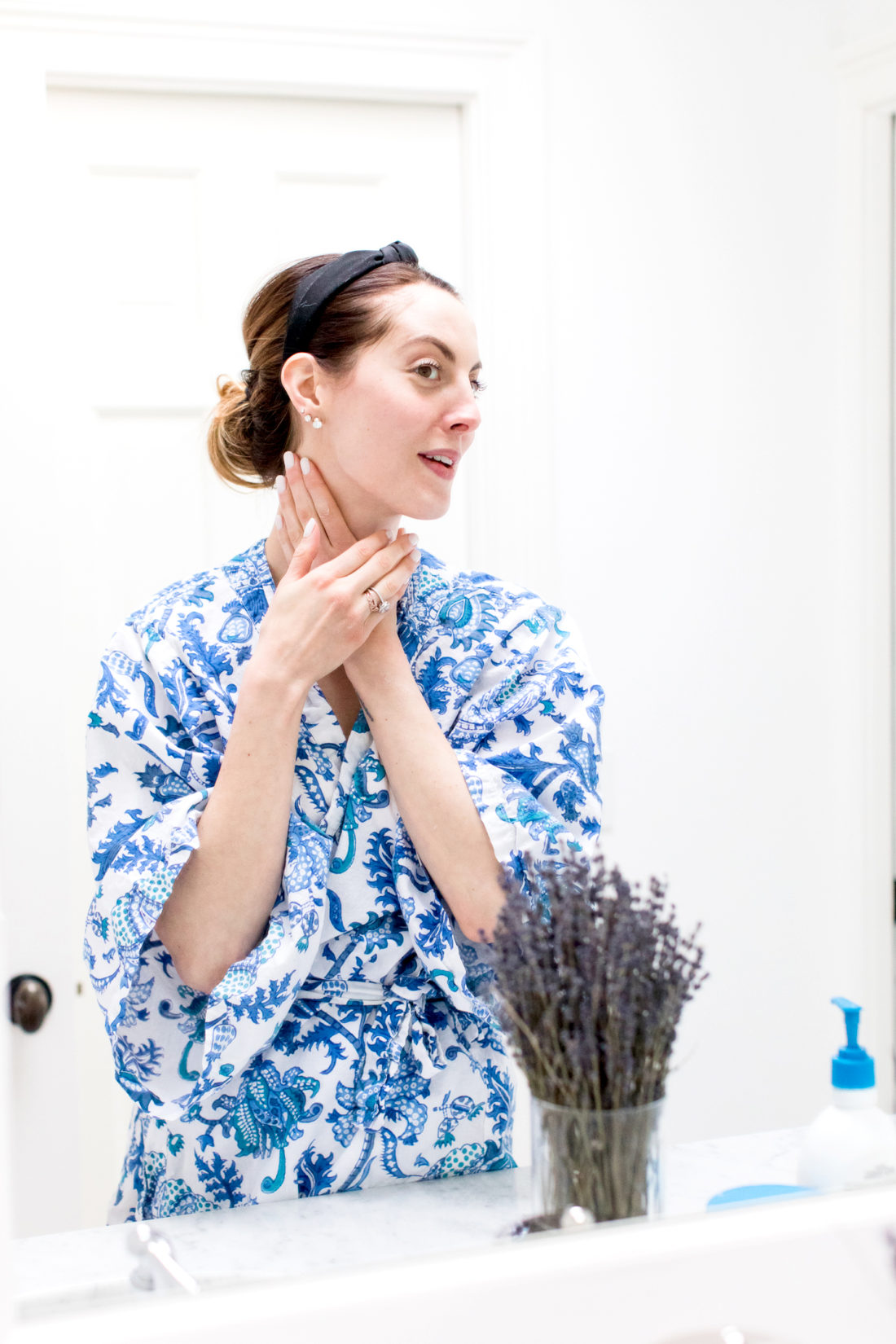 Having a face cleansing ritual helps me relax and to get a little bit of special time to myself.  I think that helps de-stress my skin as well!  This JĀSÖN Gentle Basics routine works perfectly for before I put on my makeup during the day (sans makeup removing wipe of course!) and gives me a reset before bed.  When my skin is healthy and glowing it gives me the confidence to spend my days without any makeup at all, and that feels great.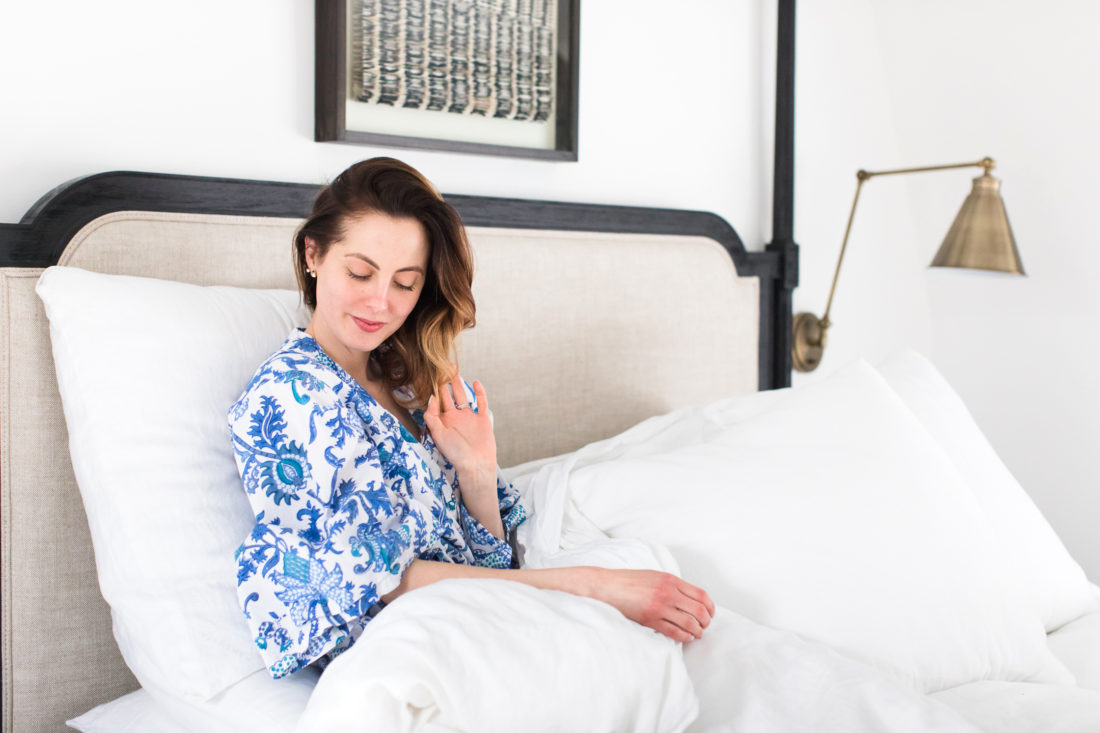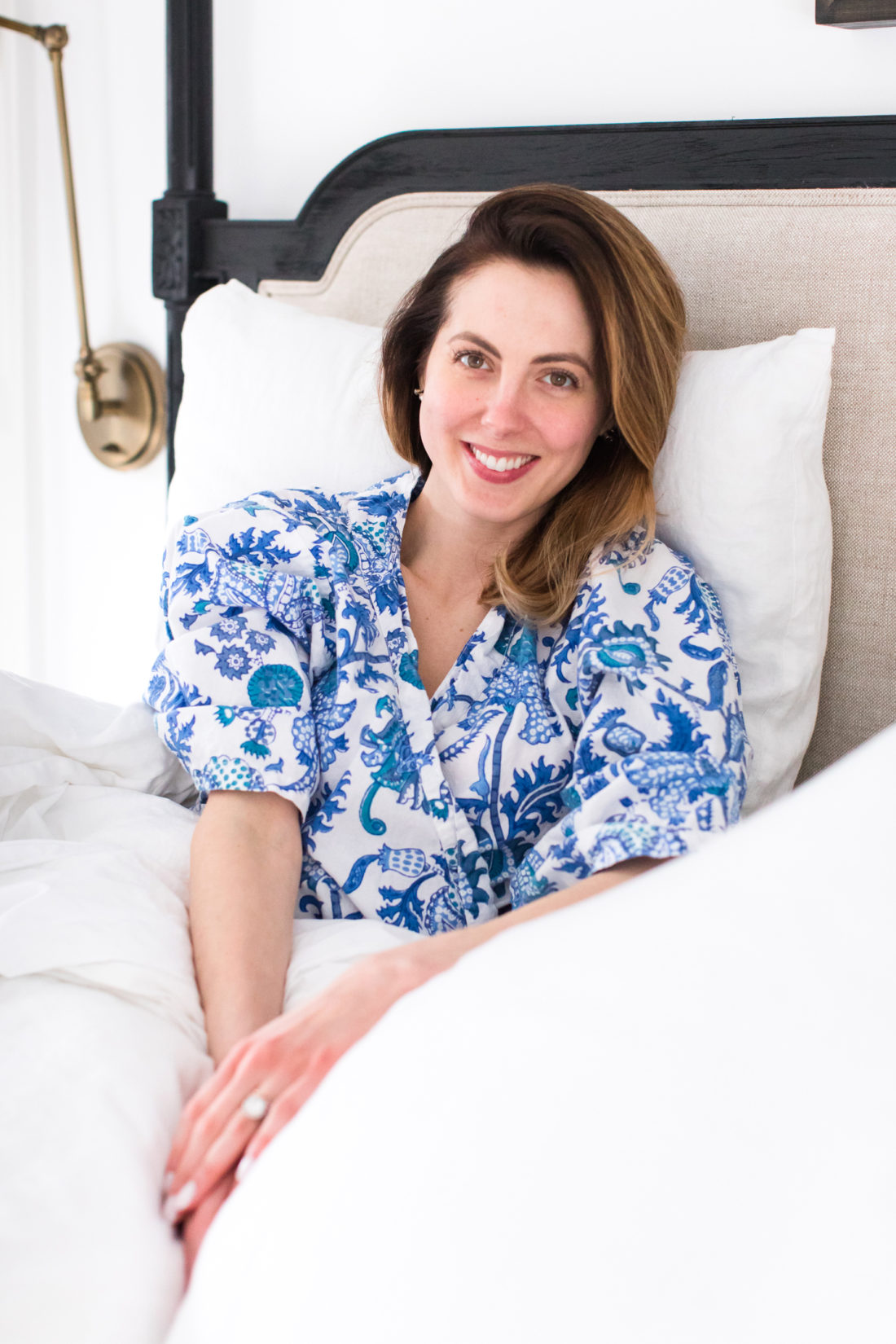 Do you have any tips for when your skin is having a tantrum? Please share in the comments below!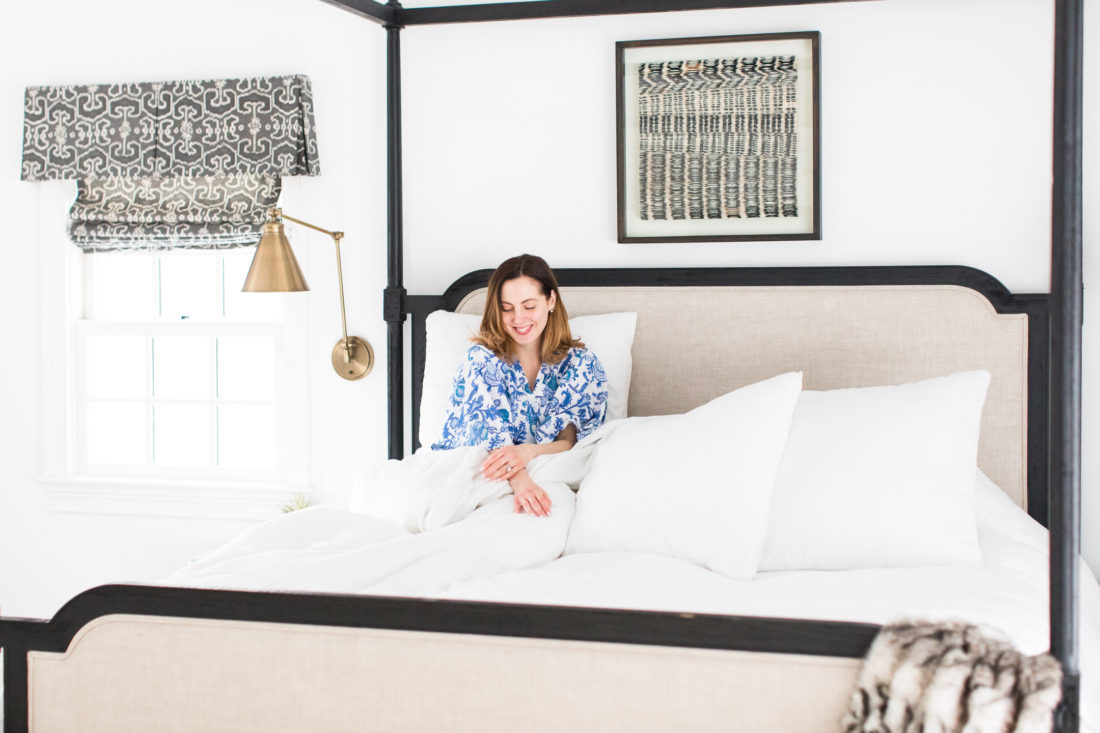 Photographs by Courtney Ann Photography
** Many thanks to JĀSÖN for sponsoring this post! As always, the thoughts and opinions expressed above are entirely my own
Save