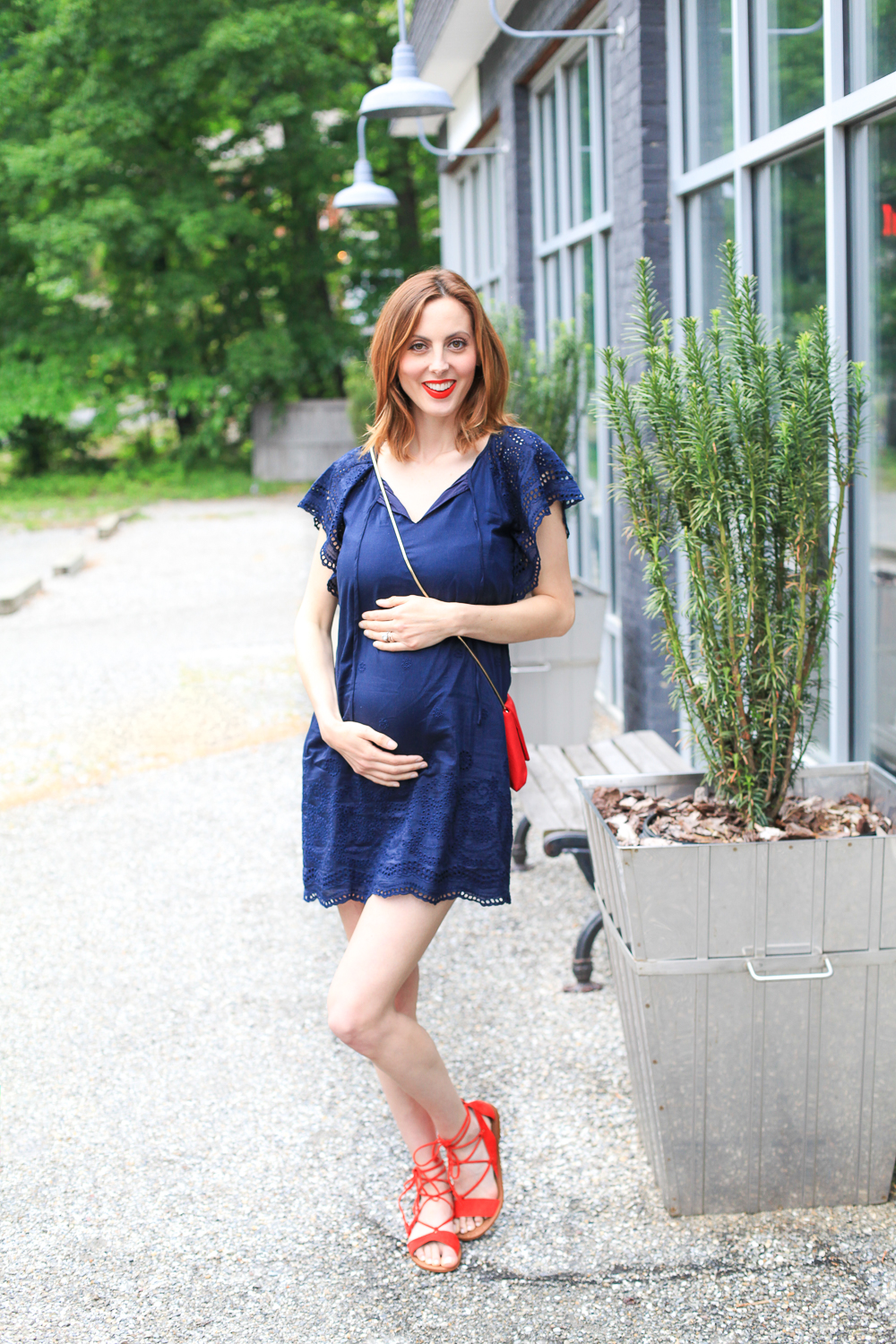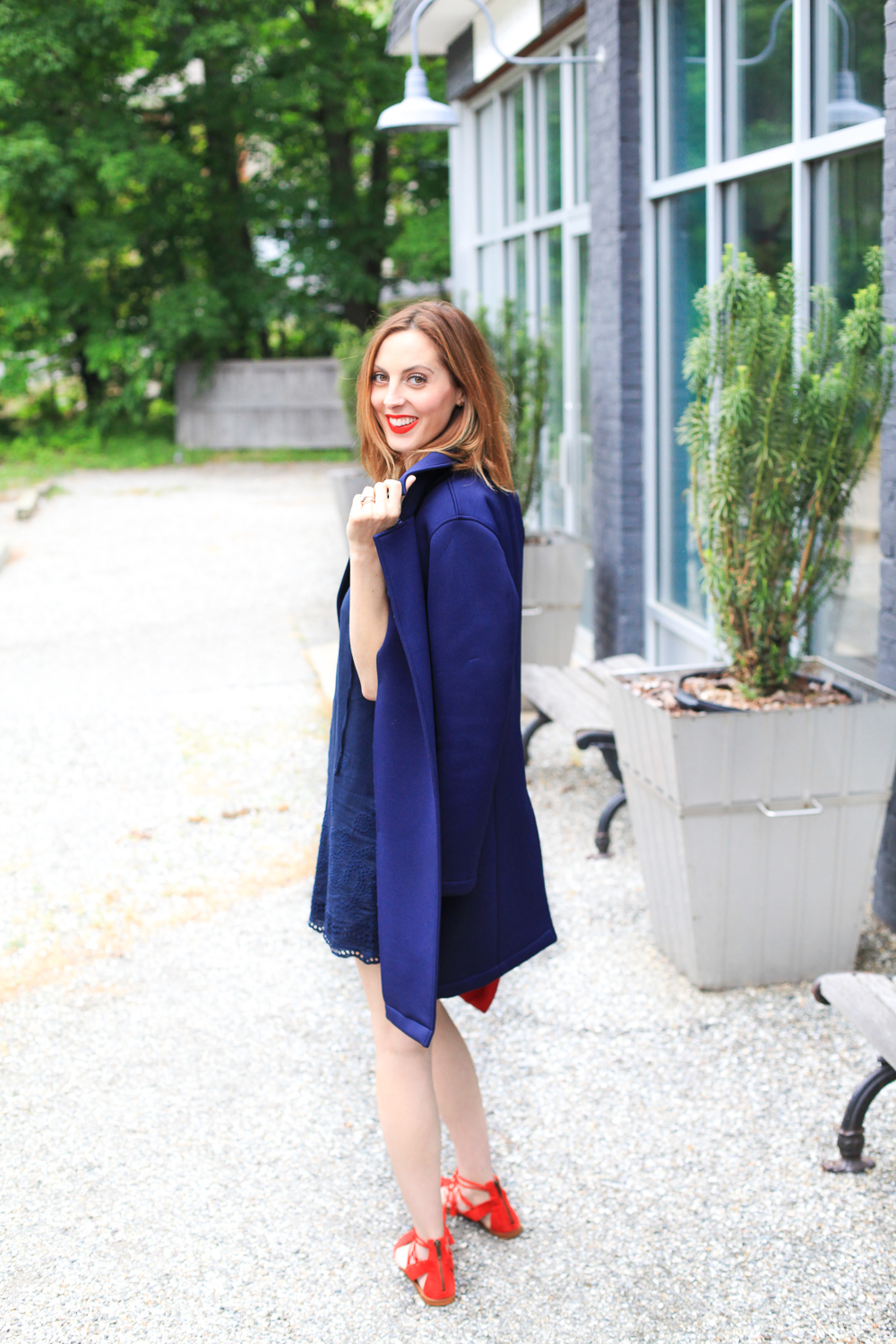 Pregnancy can be really tough on a relationship.  Even despite the blessing you are anticipating, there are so many factors of discomfort, the unknown, and fears or expectations that can make it a pretty dicey moment for two people to go through.  Throw in a bunch of years of marriage, a toddler, and two demanding jobs and you can have a recipe for a wee bit of a Disaster.  Or in my case with my hubby recently, a slow drifting until you look up one day and you're like "Where the heck did my Best Friend go, and why isn't he still my boyfriend?!" Or you know, more realistically, somebody I do things with besides our taxes, sorting out the family schedule, and signing off on paperwork.  When did we get so tired and so grown up that we forgot to HAVE FUN?!
It's in these moments of Marriage (we all slip in to them from time to time) that I can really relate to those Taylor Swift Lyrics: "Losing him was blue like I've never known, Missing him was dark grey all alone…but loving him was Red."  I'm lucky because my Husband really is my Best Friend.  Of course we have our ups and downs like any Husband and Wife, but if you ask me who my number one favorite person is to spend time with, I will always answer him.  And be telling the truth.  So when I'm not getting a chance to connect with him, it really does effect me and my mood.  When we make time for it, Kyle and I laugh a lot, and communicate well, and share crazy stories.  He's the first person I want to tell when anything weird or hilarious or hurtful happens during my day.  And we definitely know how to have a good time– but we just hadn't been making it a priority.  Now that I'm over the hump of morning sickness (see ya LATER) and feeling a tad bit settled in to this pregnancy journey, I'm feeling more wind in my sails to venture out.  With the onset of this beautiful Summer weather, I can't wait to spend some quality time with Kyle again– and see if we can go on an adventure or two before this new little love enters our lives and changes it forever (again!).
This is the perfect Date outfit to hang out and reconnect. I just love the red and navy together, and the eyelet on the dress is sweet and romantic– while the length is really flirty! This dress isn't even maternity, but I felt great in it!  I can imagine loving to wear this once the baby is born, too.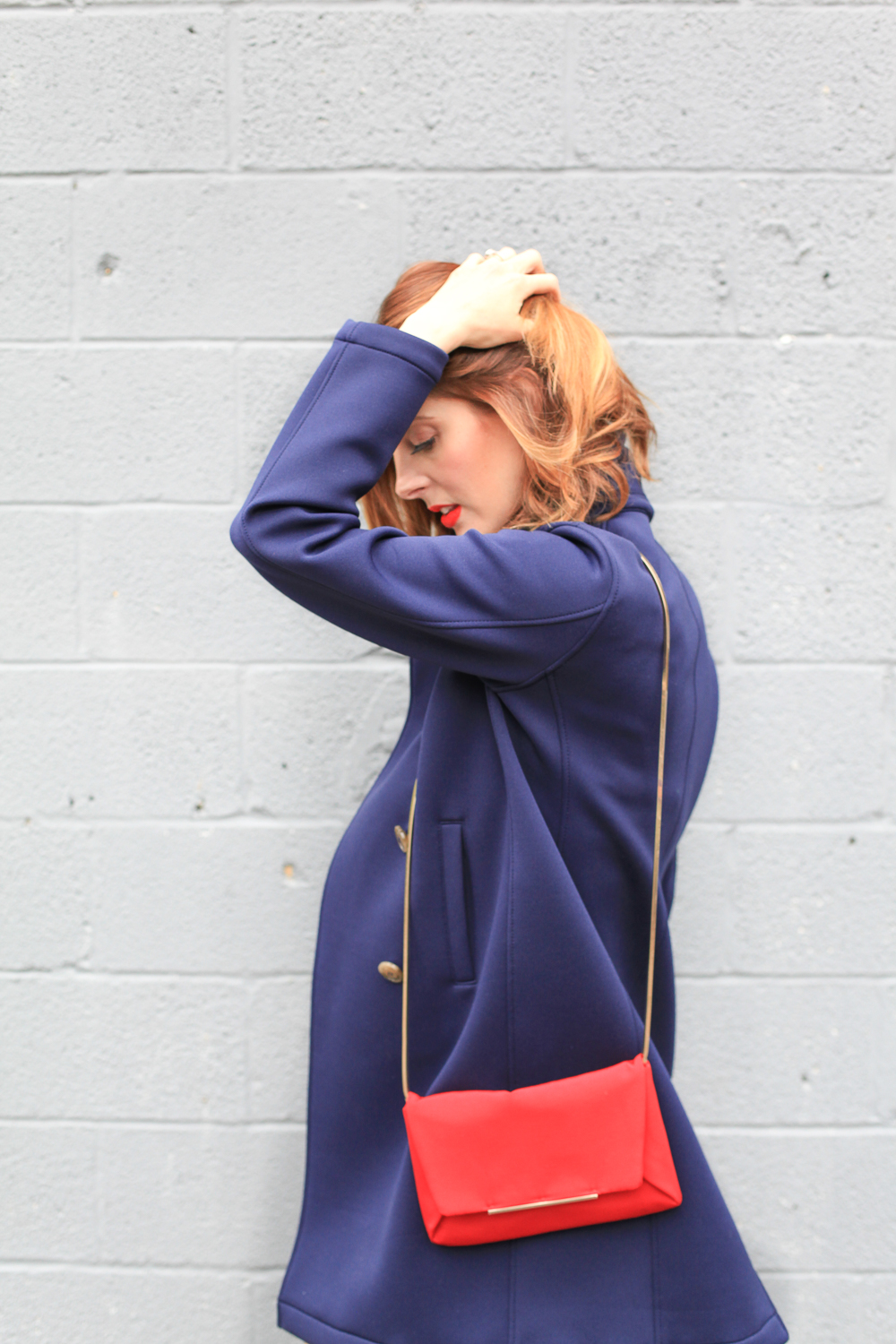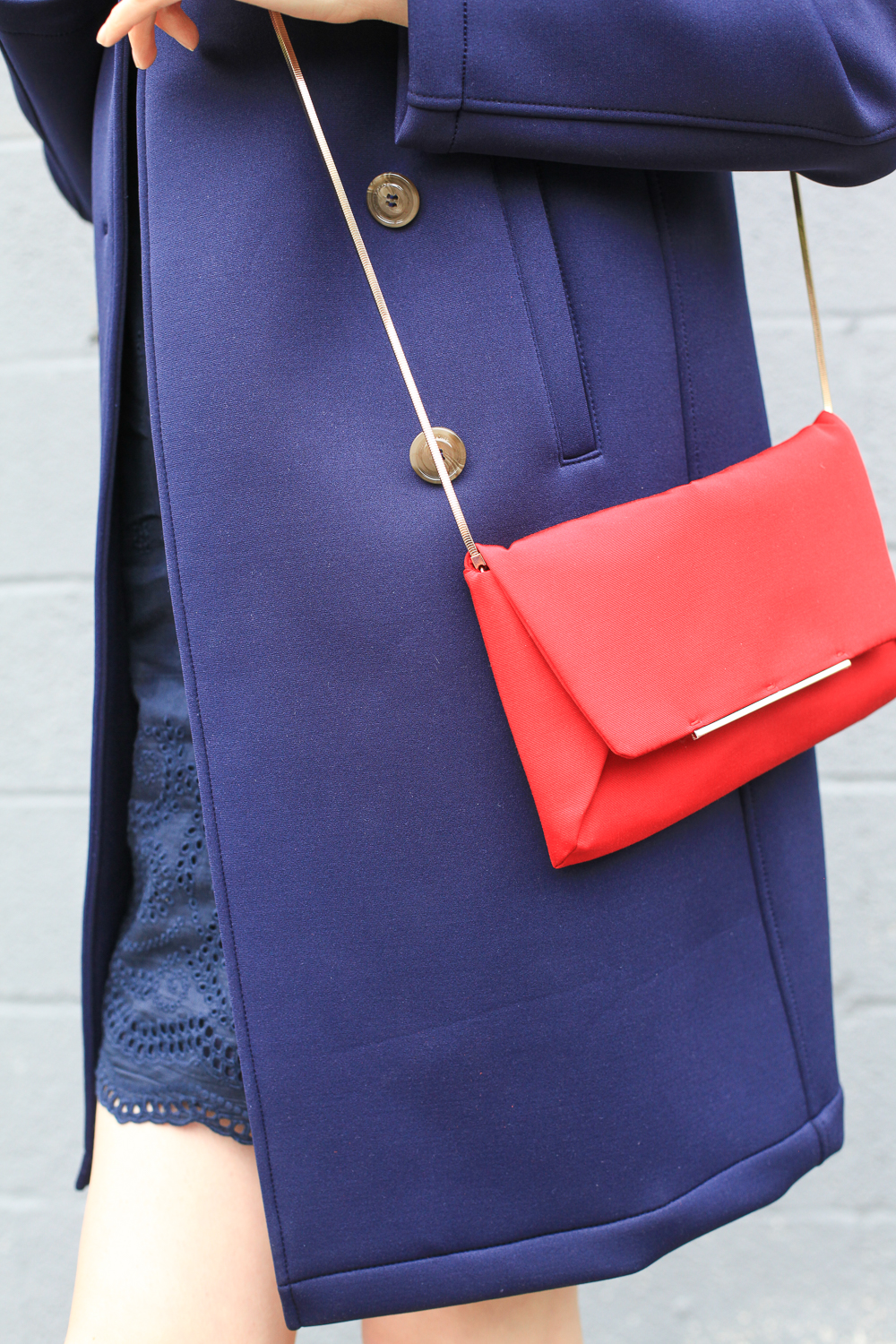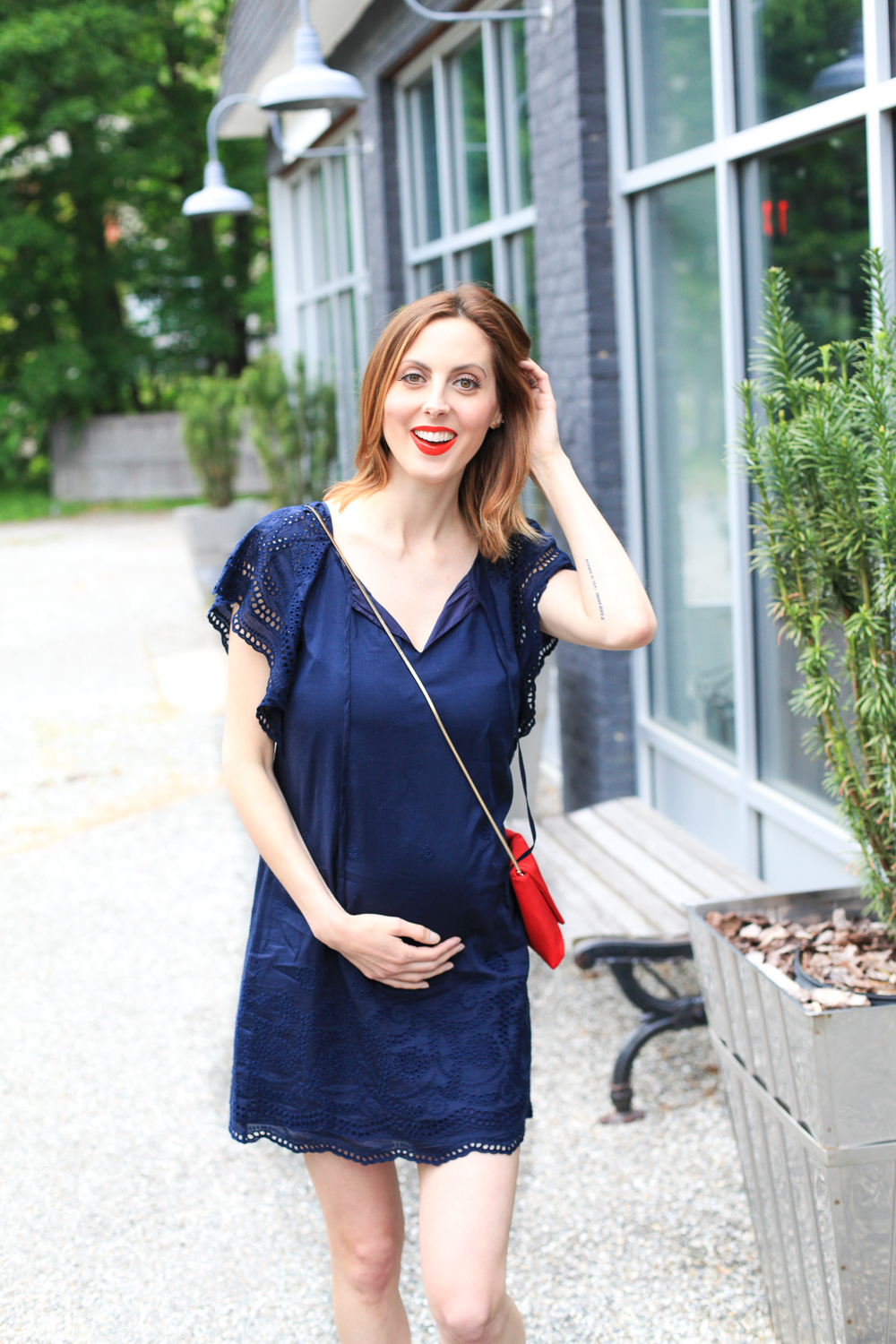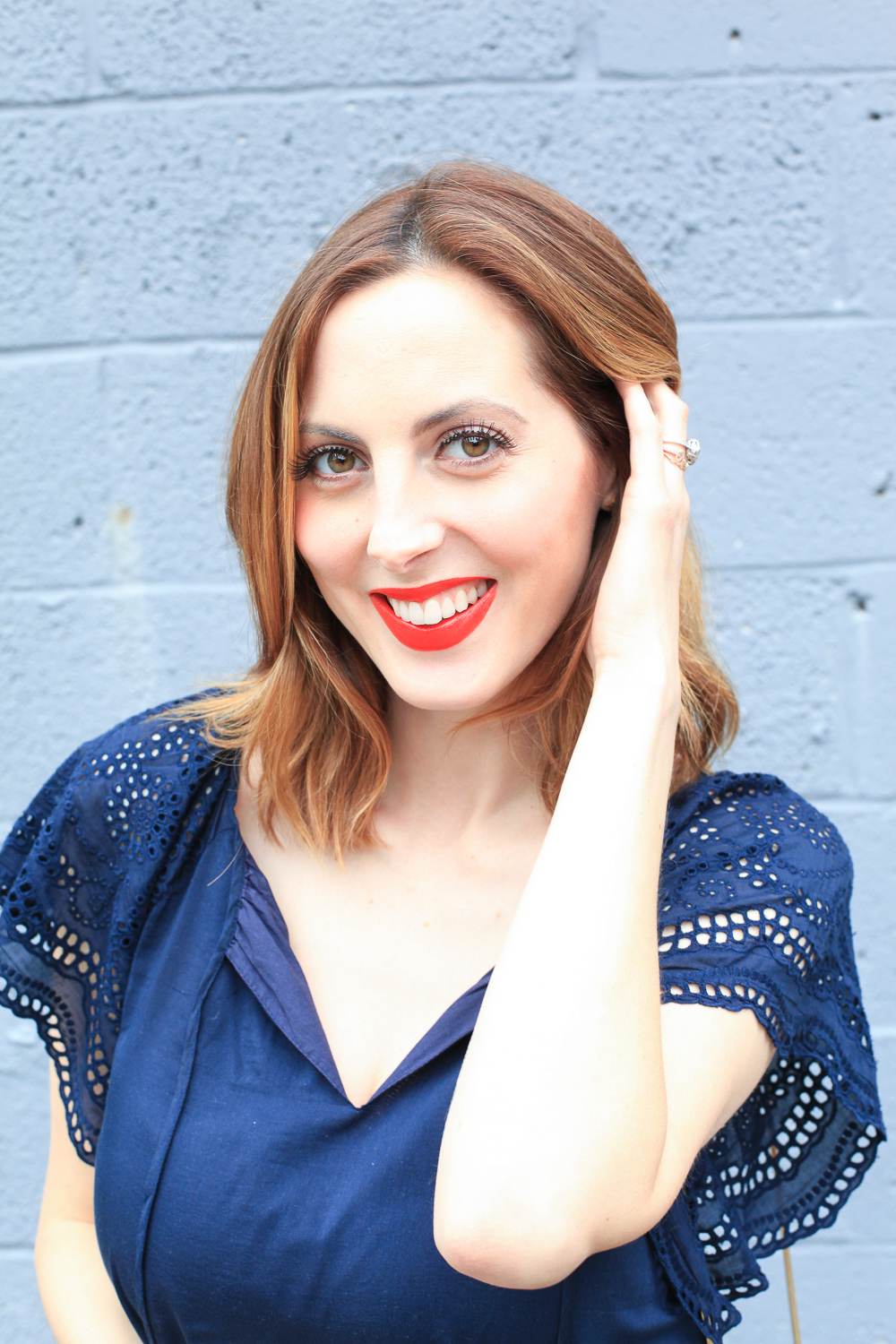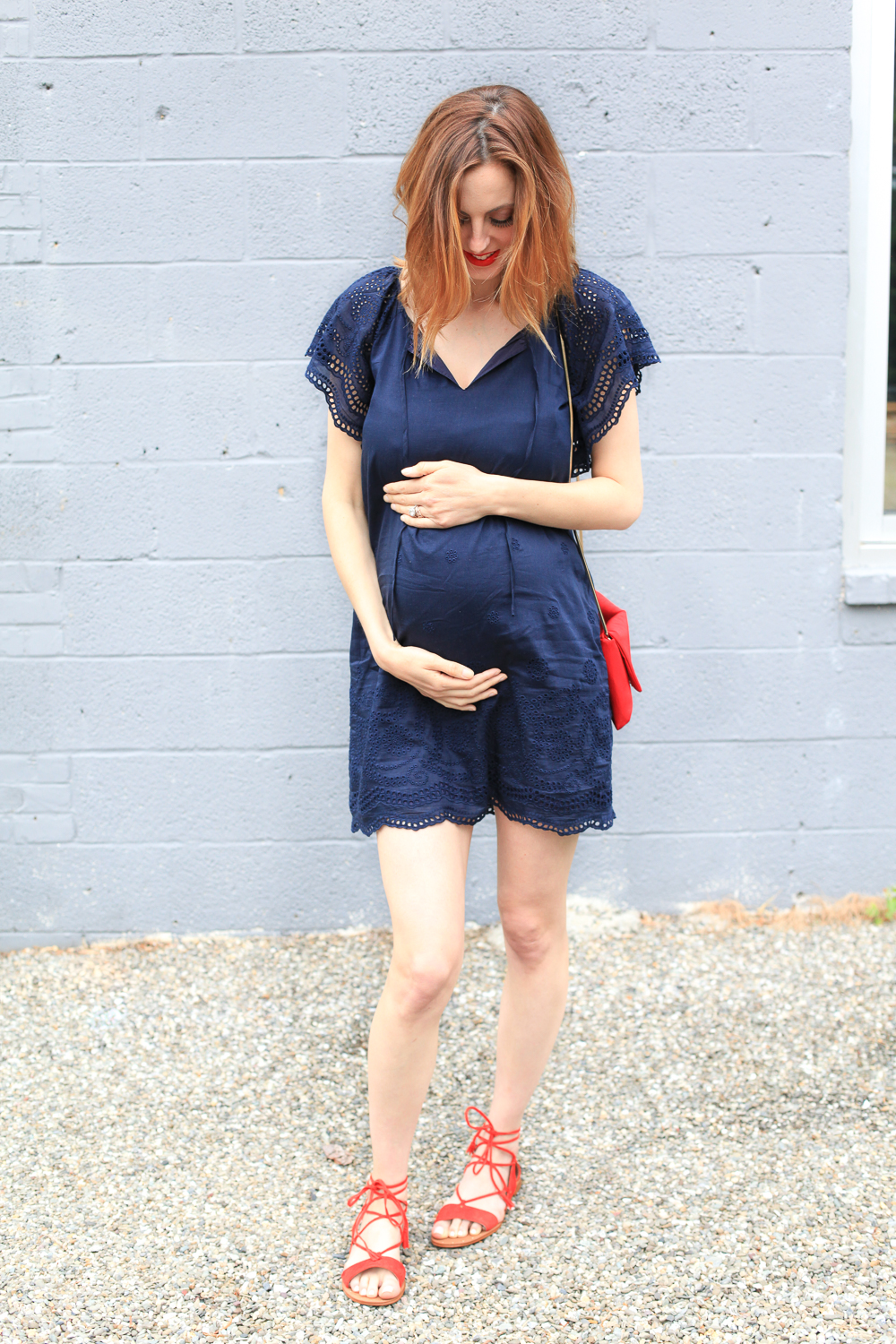 SHOP THE LOOK
How do you reconnect with your Partner while pregnant or parenting? Are there any tricks you can pass on to me or share with the community in the Comments section below?
xoxo
EAM
Photographs by Anel Dzafic