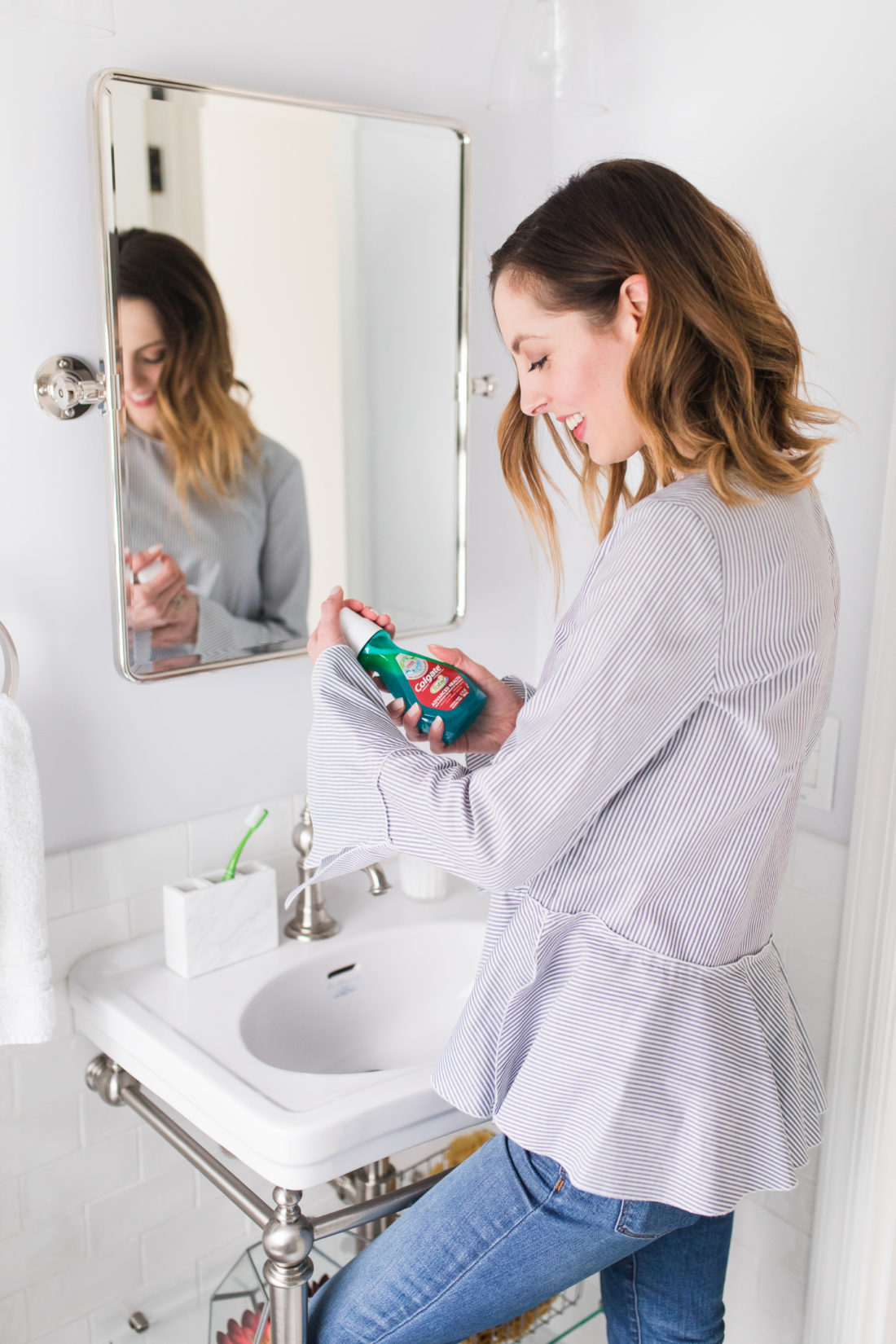 The first thing I do when I roll out of bed in the morning (or when I'm dragged out by my two year old) is brush my teeth.  It's a part of my morning routine that is so deeply ingrained I think there is an actually pathway in my hardwood floor carved out by my slippers making the exact same walk every day.  I'll admit that I haven't really been a "mouthwash person" in the past.  I was so turned off by the intense burning feeling– the last thing I wanted to do was wake up relaxed and sleepy… and then white knuckle my sink with tears in my eyes.  What a way to start the day! LOL. But Colgate just came out with a new really intriguing mouthwash, and I knew it was just what I needed to shake up my morning routine with a little excitement (sans the pain!)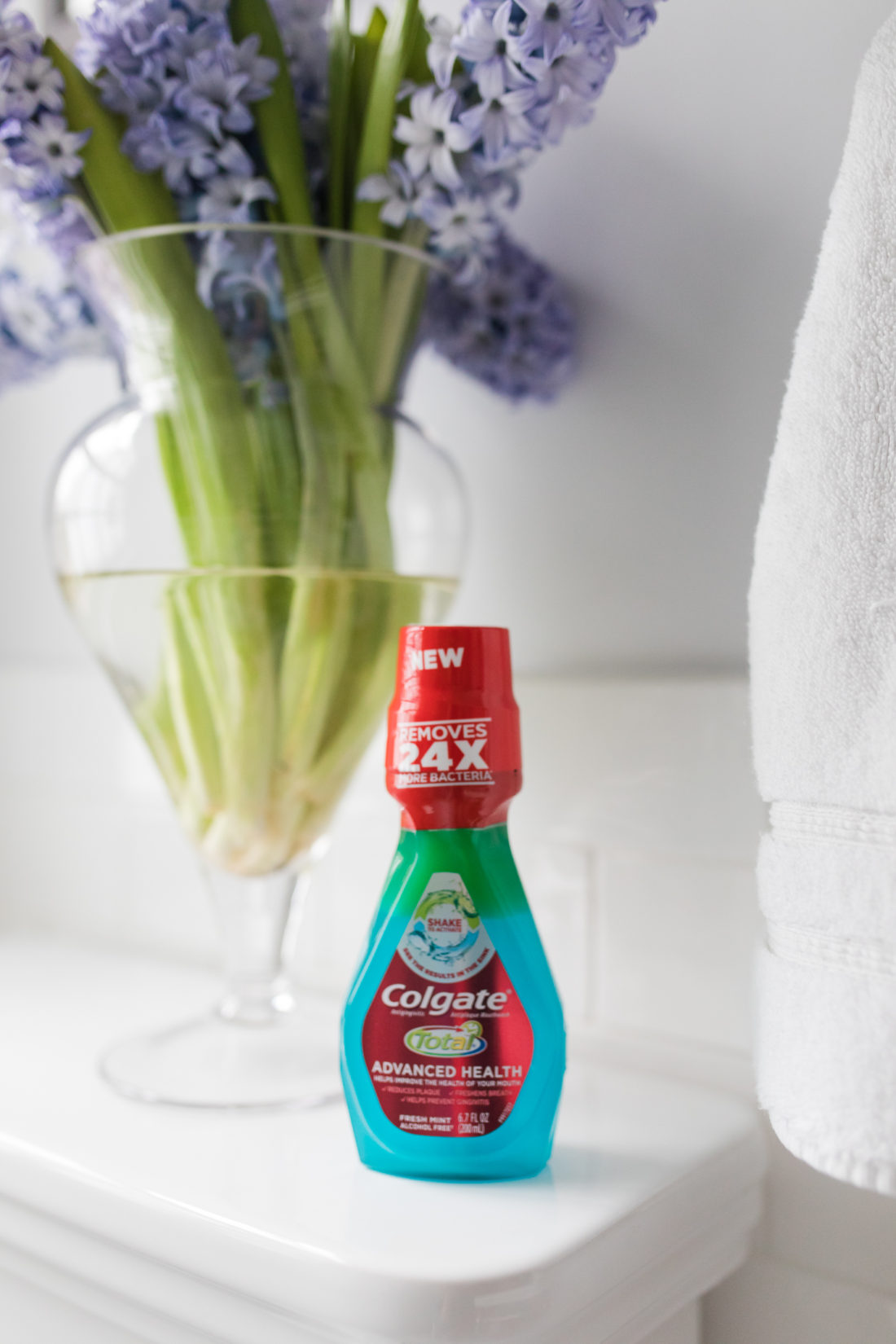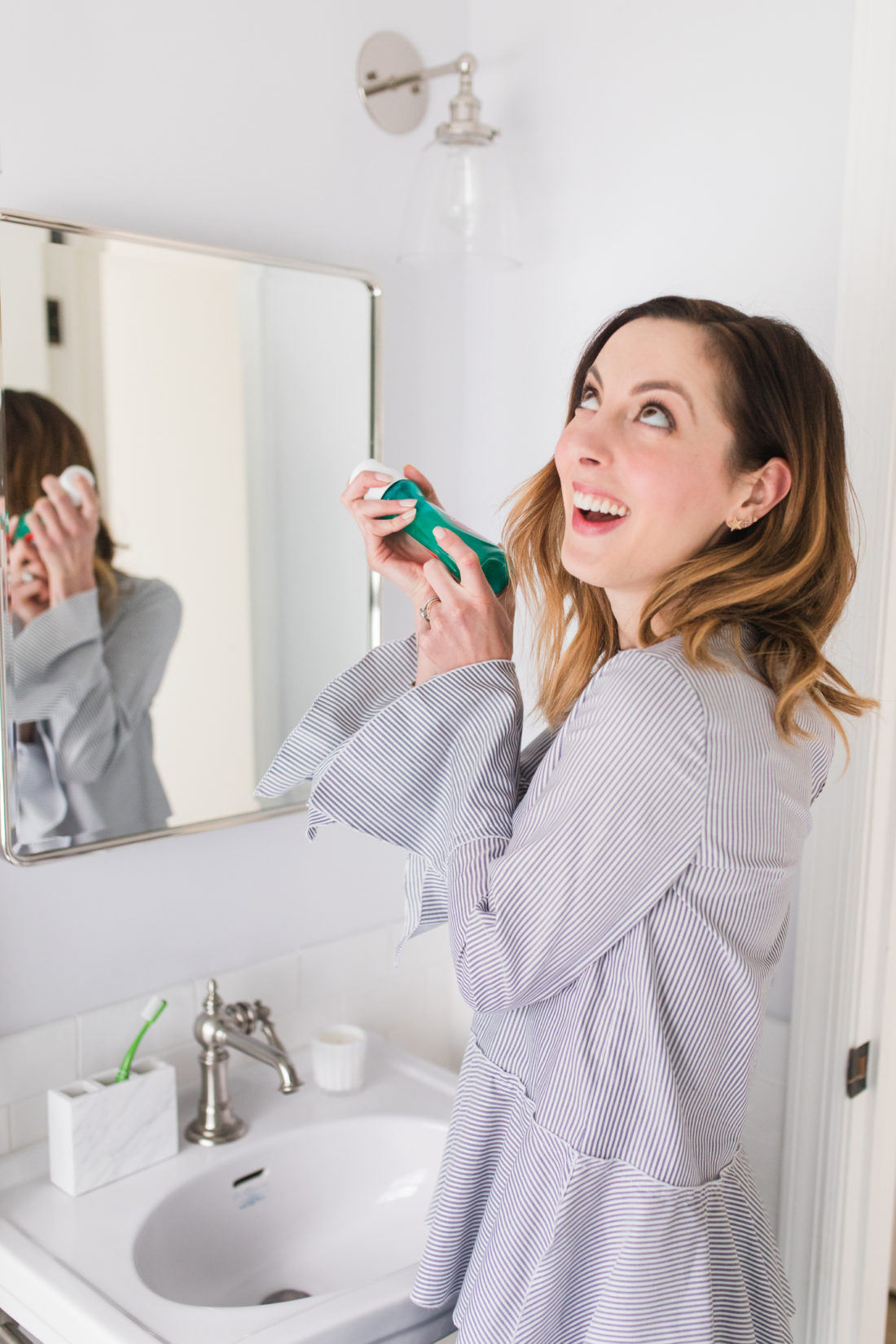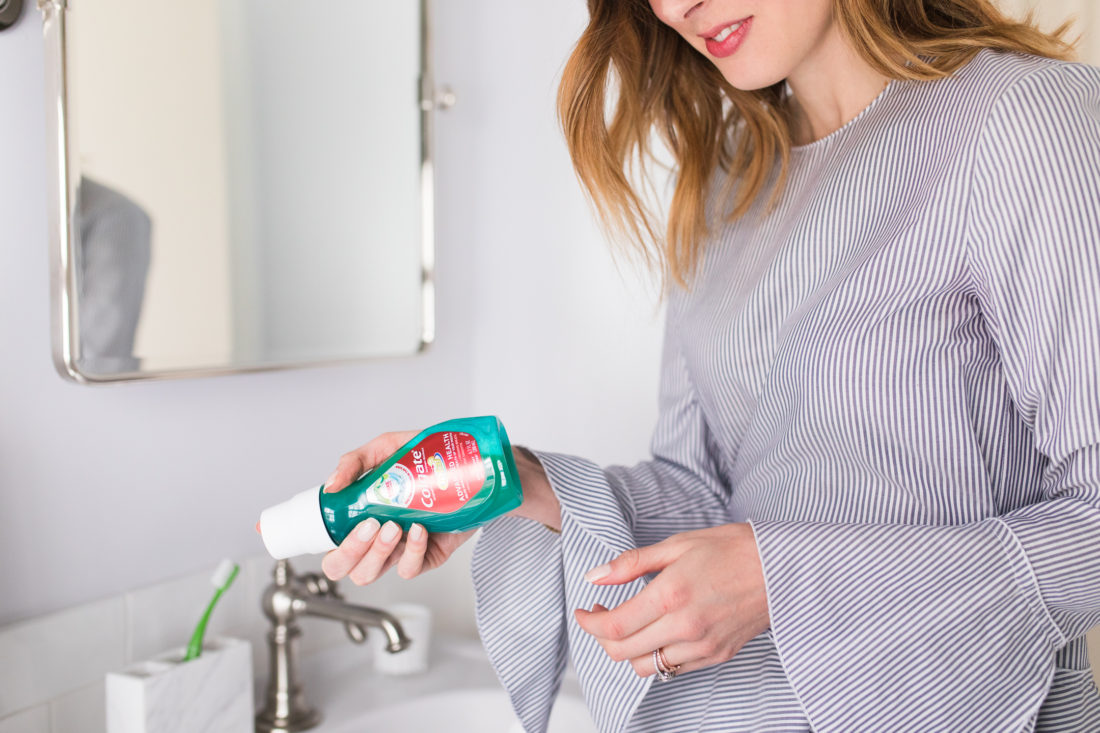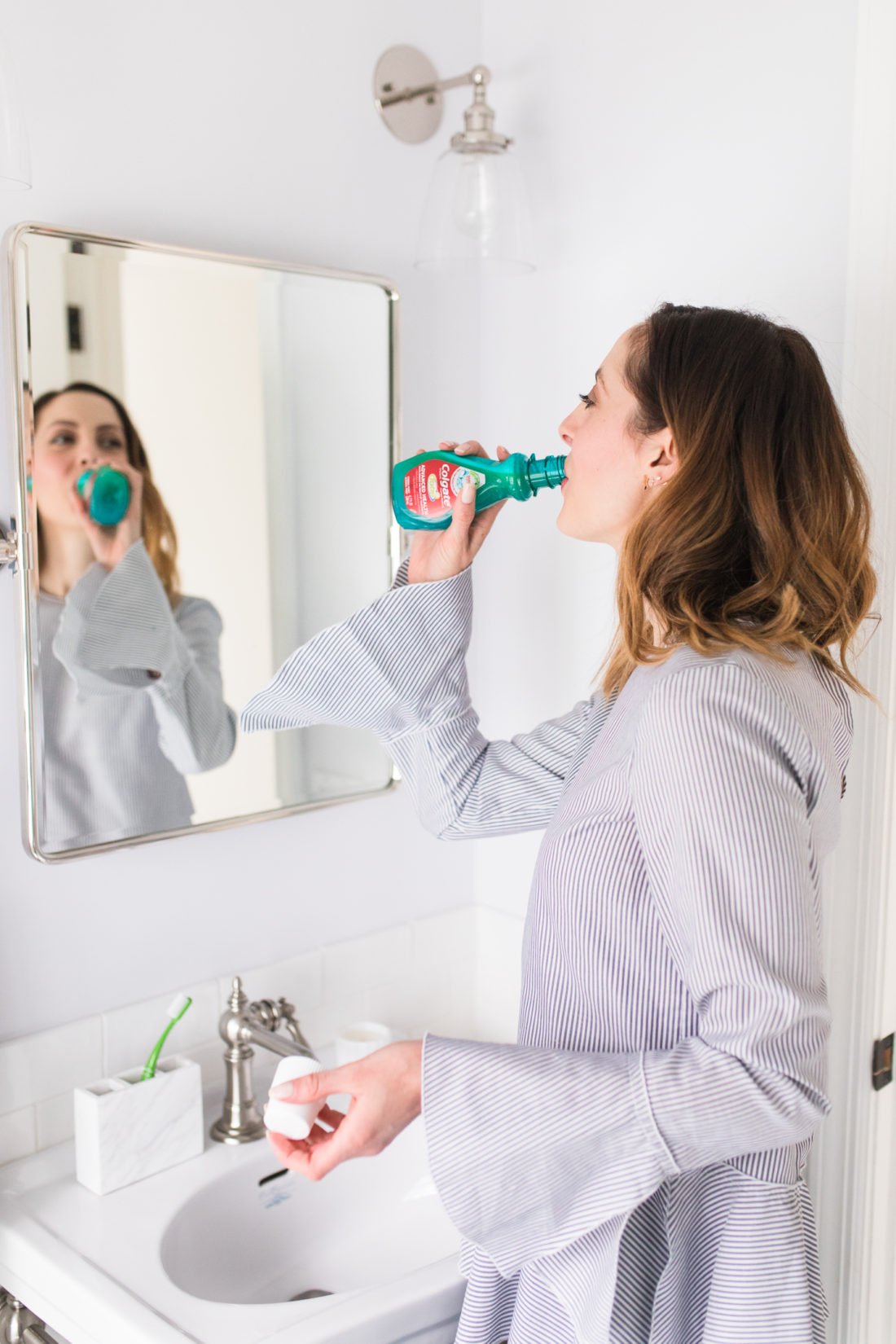 Colgate Total Advanced Health Mouthwash has tons of benefits: it freshens breath, reduces plaque, and helps prevent gingivitis– but it also has a really cool new technology that helps remove 24x more bacteria!  The key is literally shaking up the bottle.  Before you use it, you shake it up to activate the ingredients! Then you swish it around in your mouth, spit it out…and SEE the bacteria in the sink.  So satisfying. Shake, Clean, and See! Ha! I love how much fresher my mouth feels after I use it, and killing off that nasty bacteria feels great too.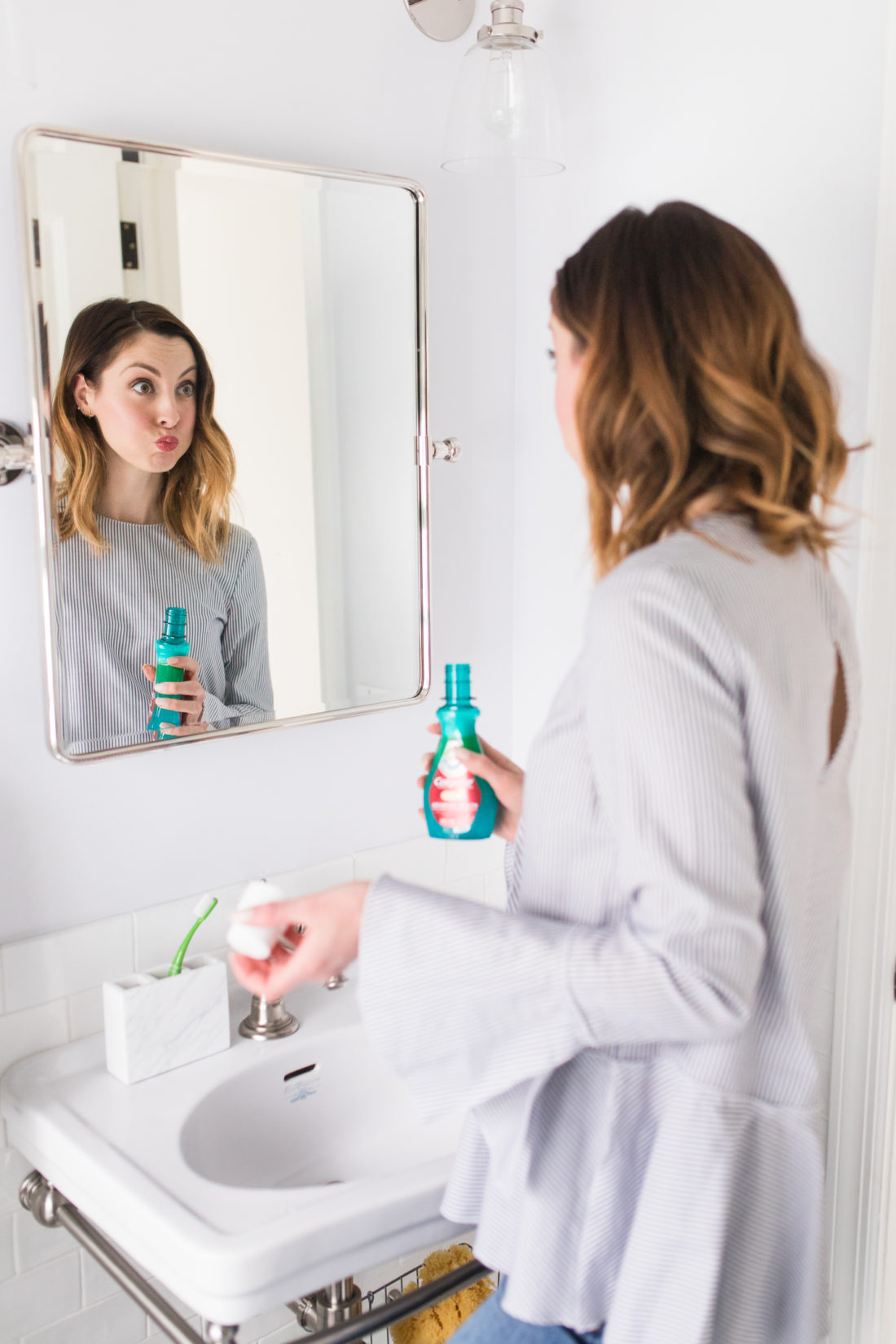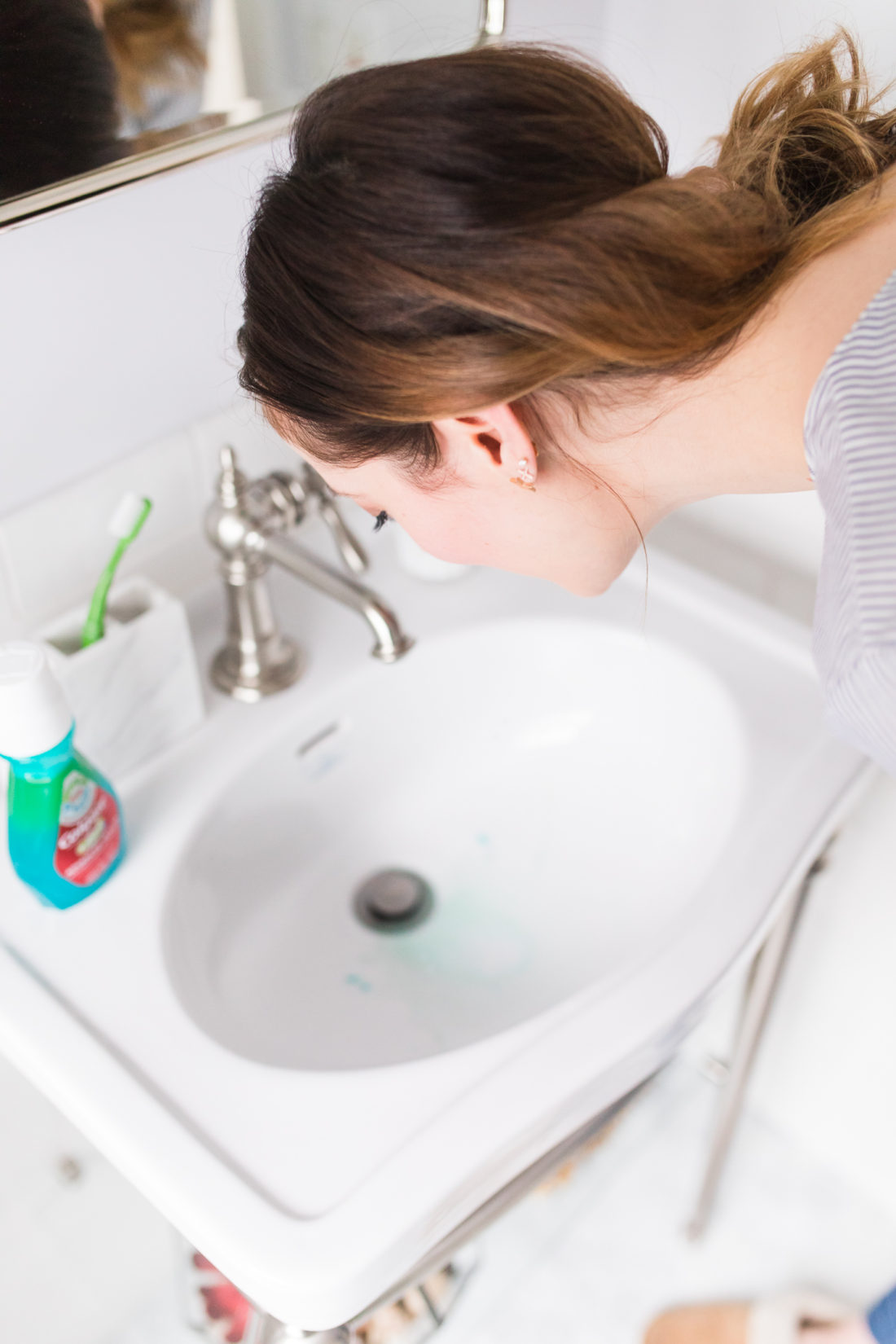 After using this mouthwash consistently for a while, I can't imagine going back to not using it. My hubby has always been a mouthwash person…of the stinging variety…and I even converted him.  We like comparing who has more bacteria in the sink when we spit.  So…romantic? We've been married for five years, this is the type of thing we do together.  Hahaha.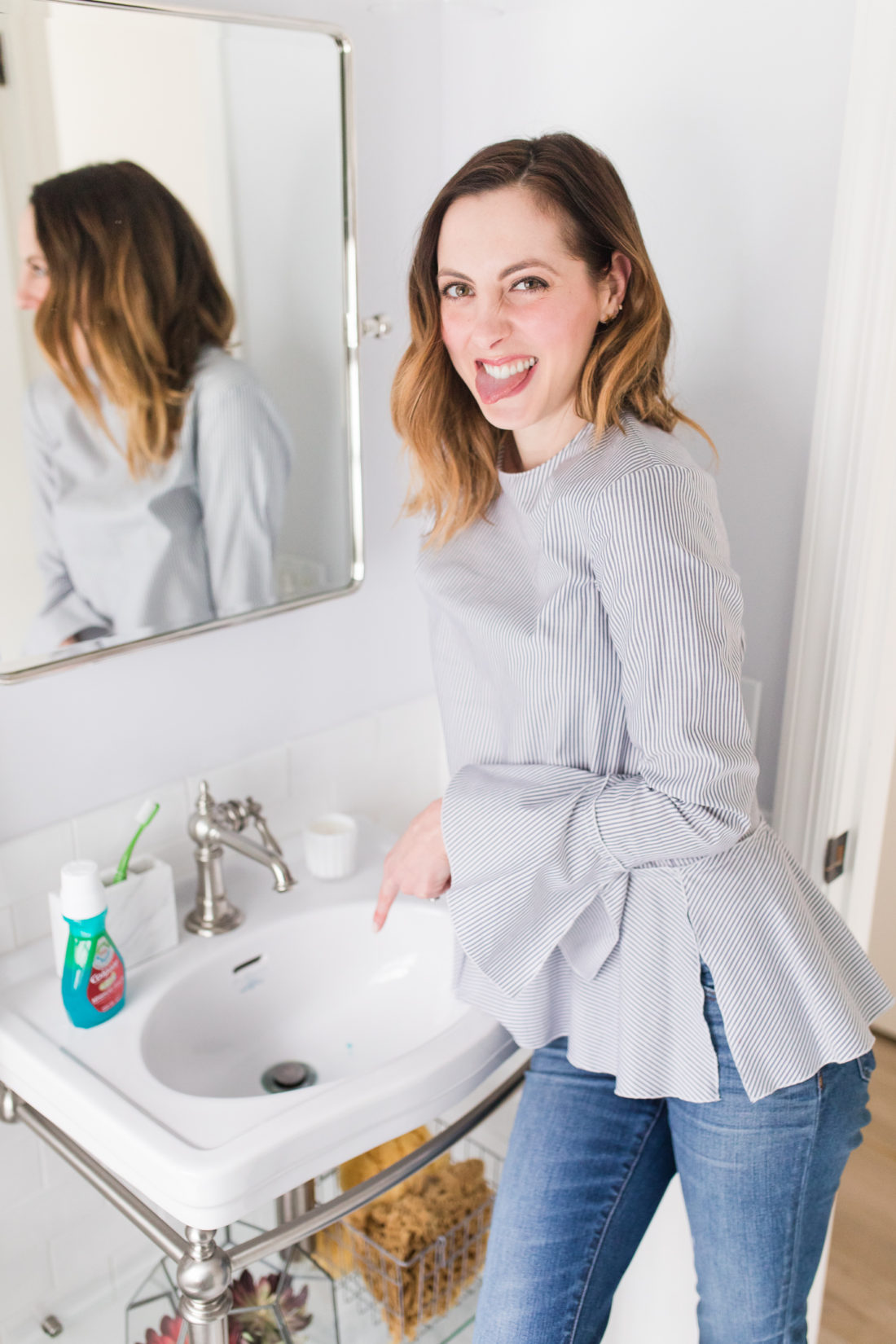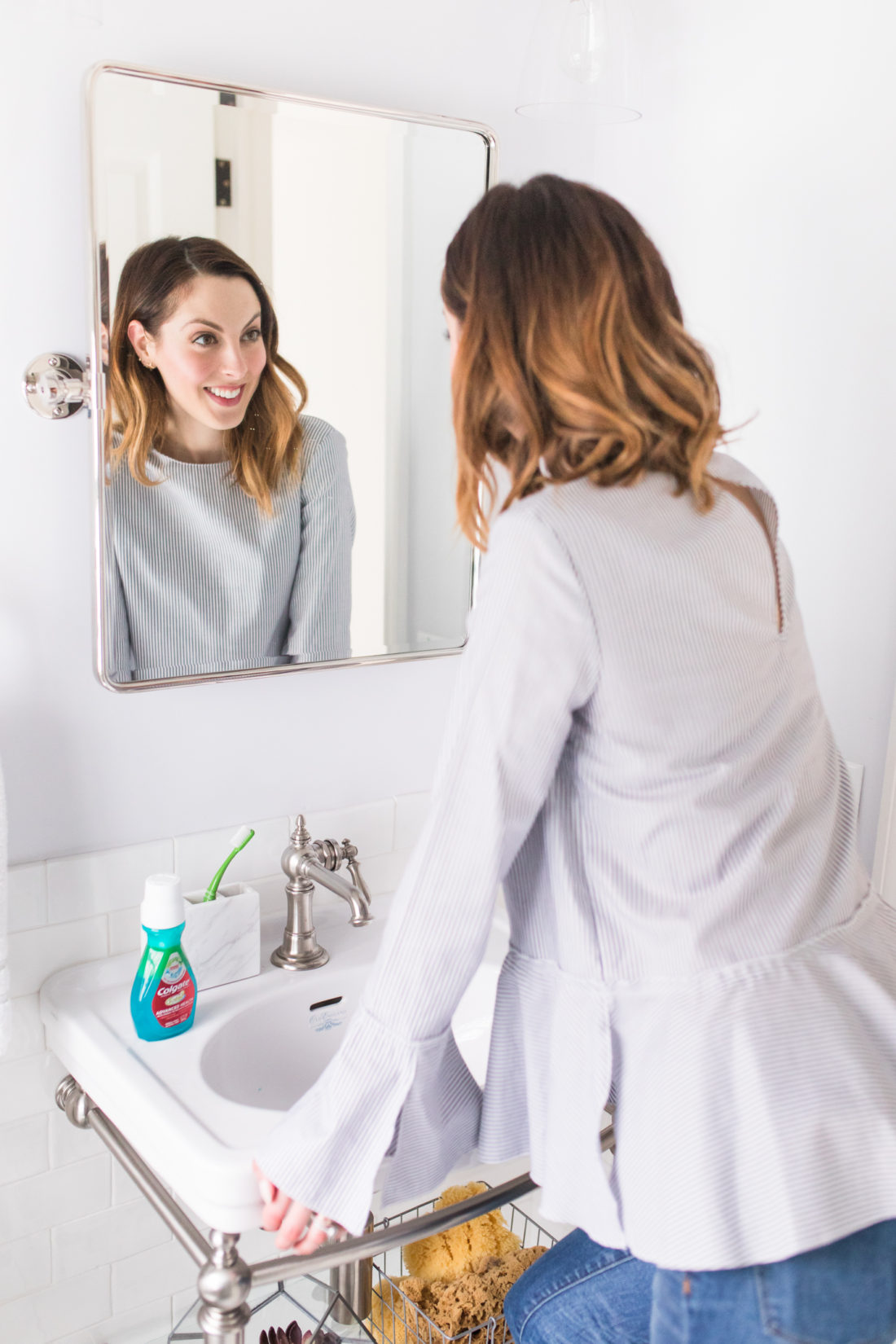 I will say that my new, fun morning dental hygiene routine with Colgate Total Advanced Health Mouthwash has been inspiring me to shake up other areas of my life too. I've found myself trying bolder accessories with my daily outfits! Normally, I'm the type who has a regular "lineup" of earrings that I keep in for long periods of time (I have three holes on one ear and two on the other) but the other day I totally ordered some fluorescent pink tassel earrings! I love wearing them for a bright pop of color against a simple top.  Now my fresh style matches my fresh breath…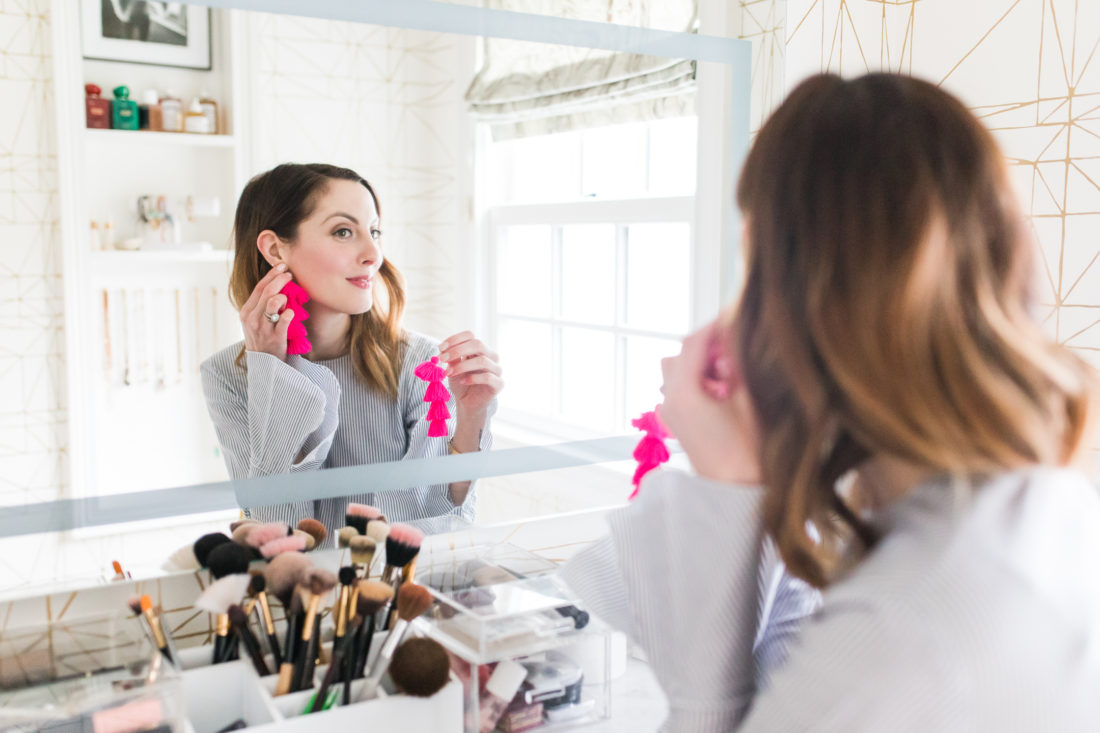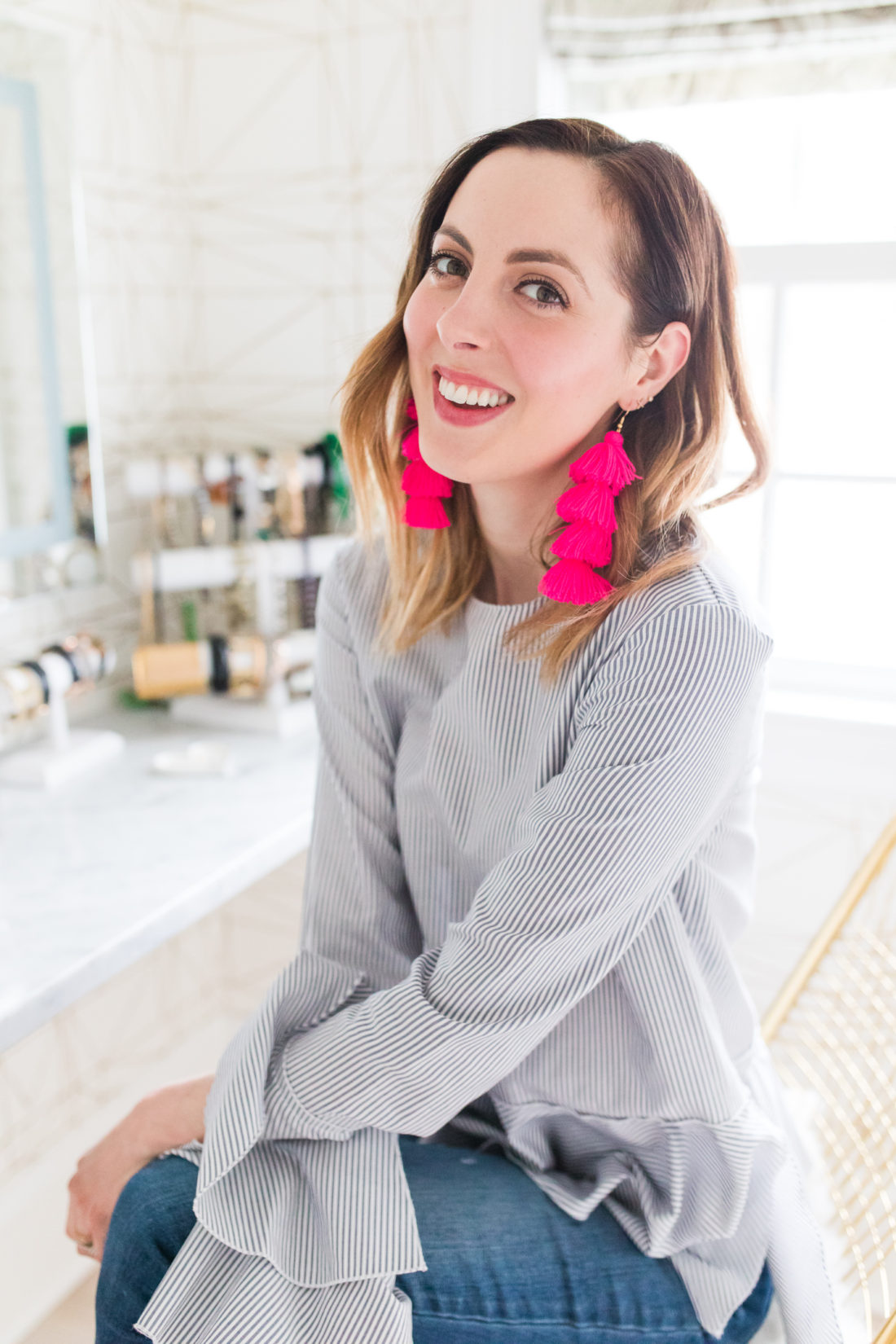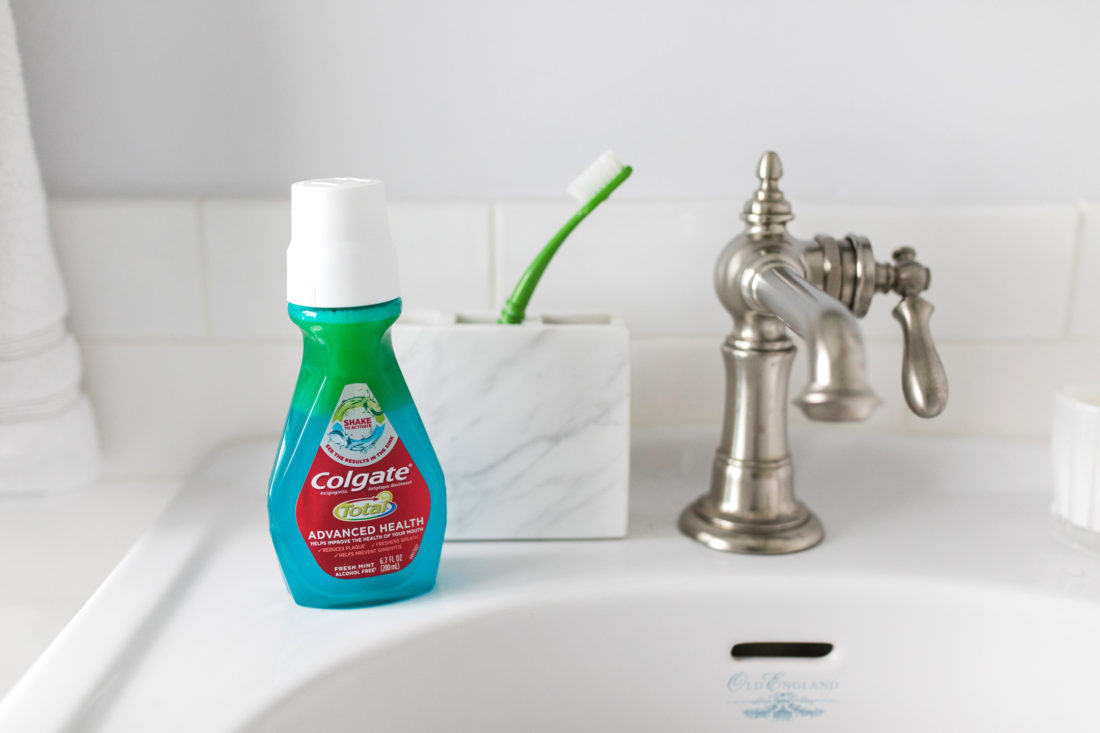 How do you shake up your morning when you're feeling like you're in a rut? Let me know in the Comments below!
Photographs by Courtney Ann Photography
My top by Theory (similar), Jeans by Madewell