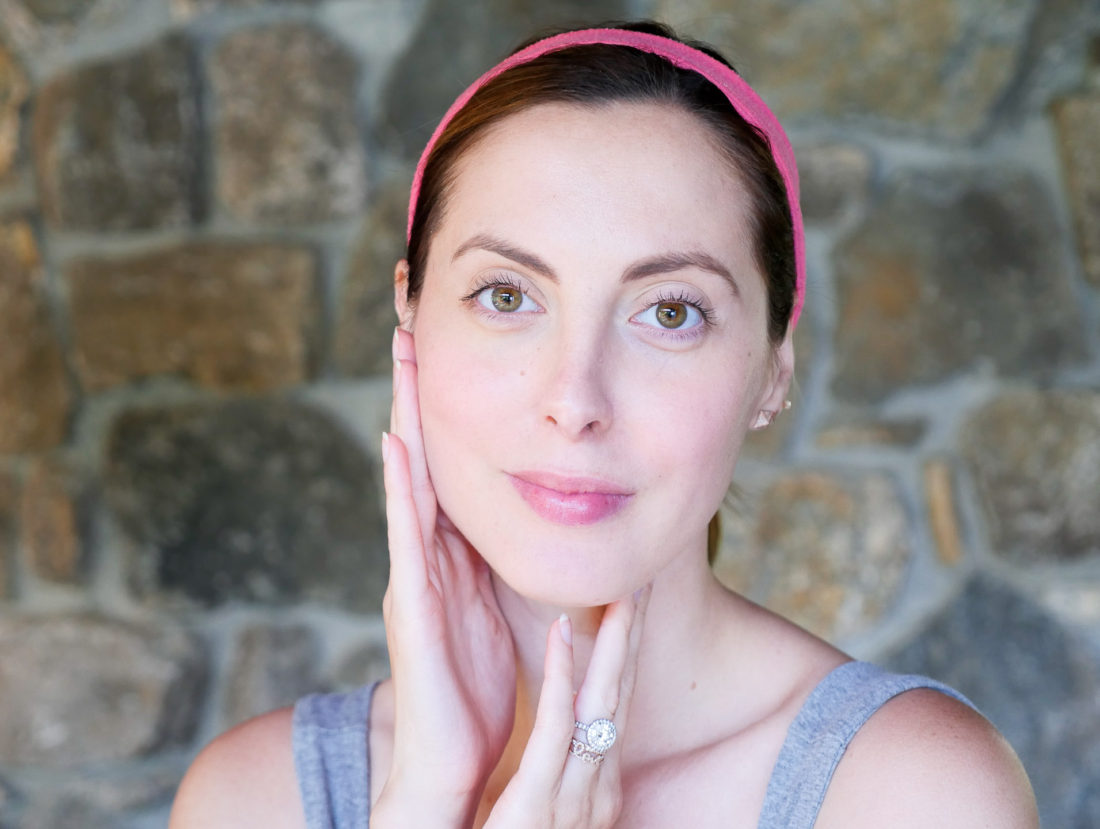 French women really have it going on. Watching from afar (aka the USA) for years, I've marveled at the effortless elegance they exude, their super cool style, and the absolutely beautiful skin they always, always have! What's the secret to that magical aura? Somebody should write a book about it for sure– all I know is that I recently discovered the French skincare brand Vichy, and I think the secret to French Beauty may be a lot more attainable than I originally thought…like DRUGSTORE ATTAINABLE. Can I get a hallelujah?!
The Vichy skincare line was started in 1931 and utilizes pure mineralized water found in French volcanoes! 15 minerals combine with Vitamin C, antioxidants, and natural Hylauronic Acid to create products that are super healthy and safe for sensitive skin. The line is an anti-aging powerhouse, and focuses on moisturizing, toning, and protecting your skin from stress and pollutants. It's also paraben free and created by Dermatologists to be "skin-safe". The best part is that you can buy these staple French skincare products at retailers like CVS, Wallgreen's, Duane Reade, Ulta, Target, Rite Aid, and Amazon! Those words are American for "accessible", Y'all.
The transitional weather of Fall can sometimes turn in to "transitional" skin. Nobody likes transitional skin. Your own face should be the thing you can count on ALWAYS. This year, I'm prepping my skin for Fall with Vichy so that my skin stays healthy, protected, and beautiful through any weather changes– and beyond. Any busy woman would agree that makeup should be optional. By focusing on skin health, tone, and anti-aging prep we can make sure that we glow gorgeously all day even when our morning time is limited! Today I'm sharing the 3 Step Vichy system that I'm using to get that no-makeup glow:
This product already wins the award for my new favorite Makeup Remover. It's specially formulated for contact-lens wearers so it is ULTRA gentle for everyone. I adore it because it isn't greasy at all (no breakouts) and still takes off all my stubborn makeup. After using it my eye area and face feel fresh and moist, and not tight like a lot of other "oil free" cleansers make you feel.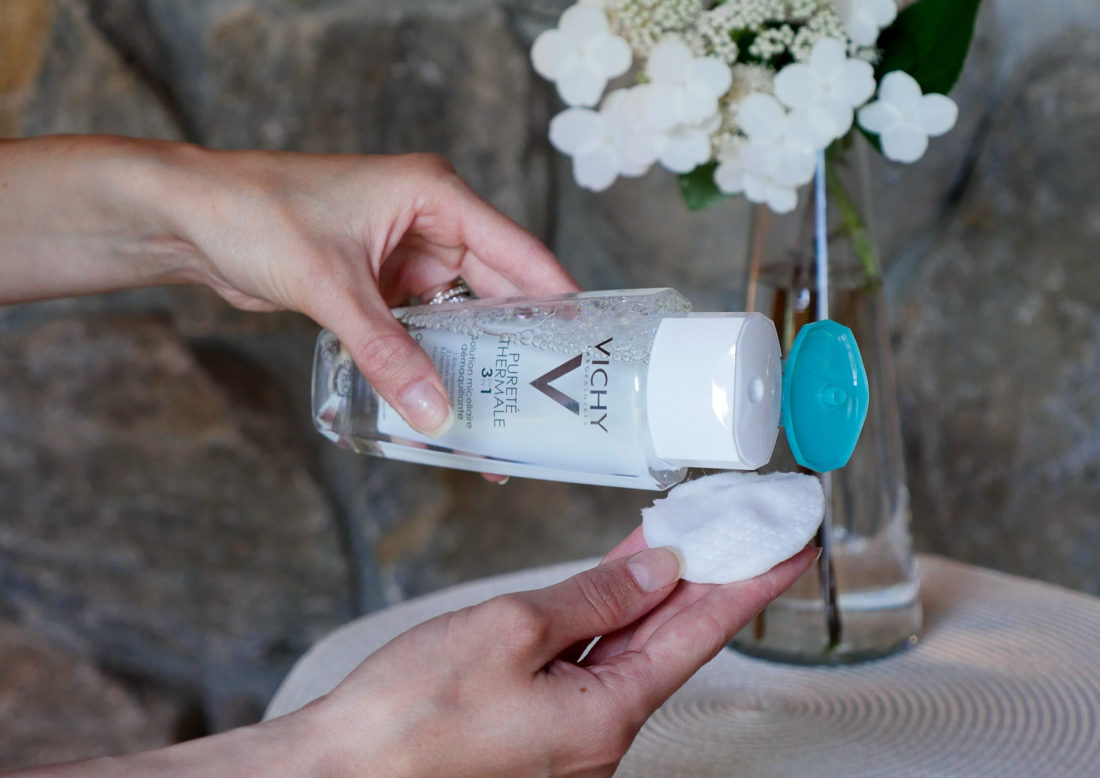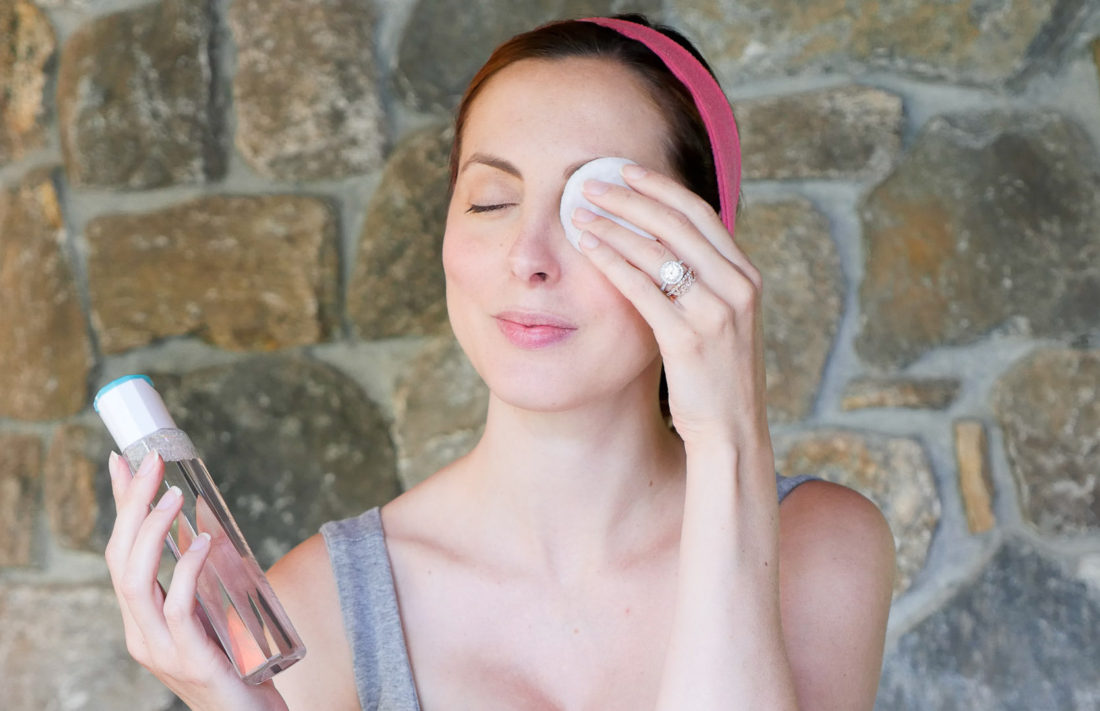 This is such a fun product and feels great! This spa water sprays on in a fine mist, and contains all of those great volcanic minerals that strengthen and protect the skin from stress and environmental pollutants that you expose your skin to throughout the day. It's a fortifying step to prep the skin before applying moisturizer. I also think this would be the perfect midday pick-me-up to keep at your desk and refresh your makeup at work!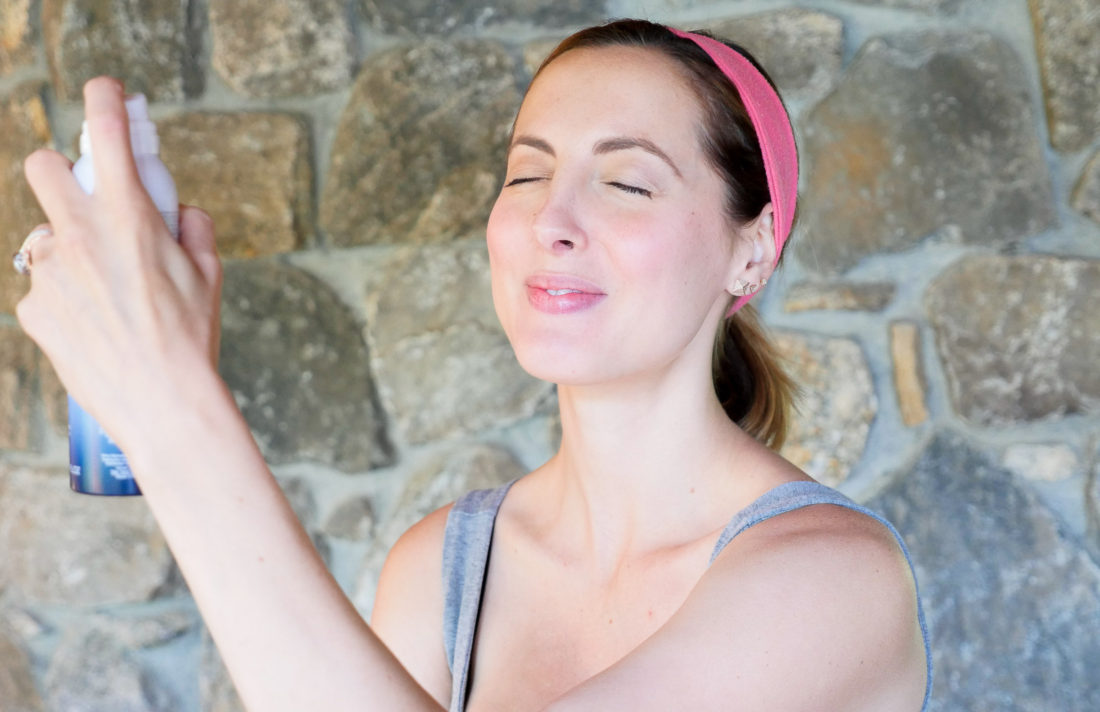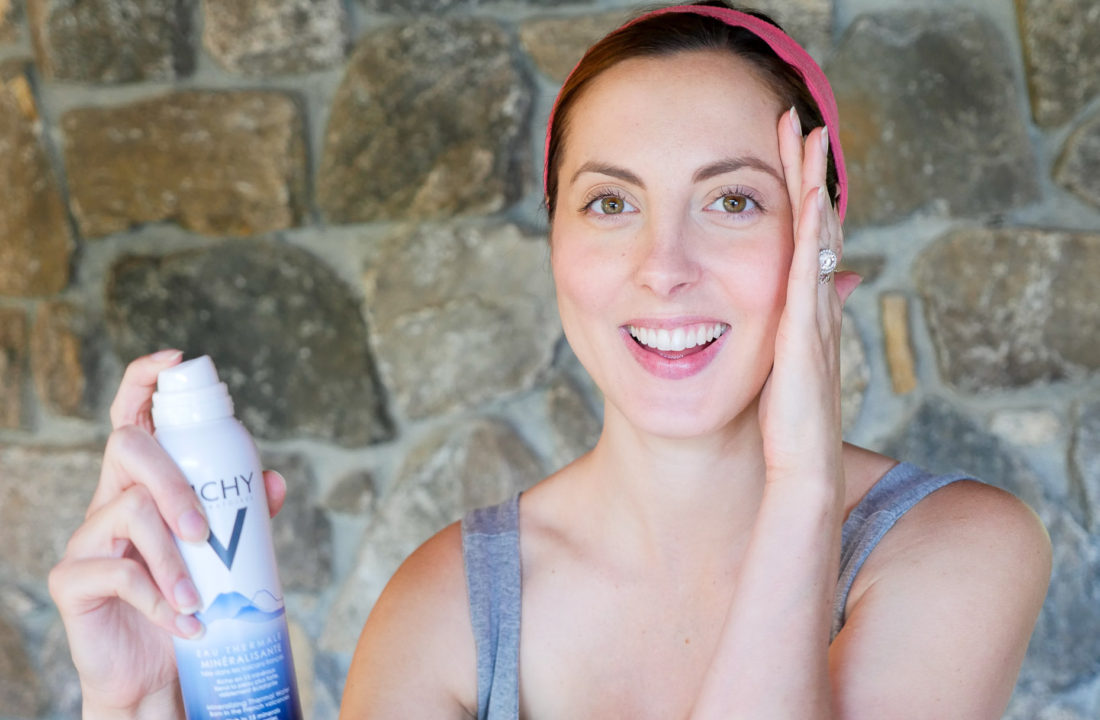 Vichy offers two different hydrating moisturizers, depending on your skin type! Both products are infused with the highest concentration (10%) of the Vichy Mineralizing Thermal water for extra protection and skin benefits.
The Aqualia Thermal Mineral Water Gel is super lightweight while still being moisturizing. This is the one I use. It's perfect for my combination skin that can get hormonal at times– especially when I'm pregnant and looking for safe skincare products!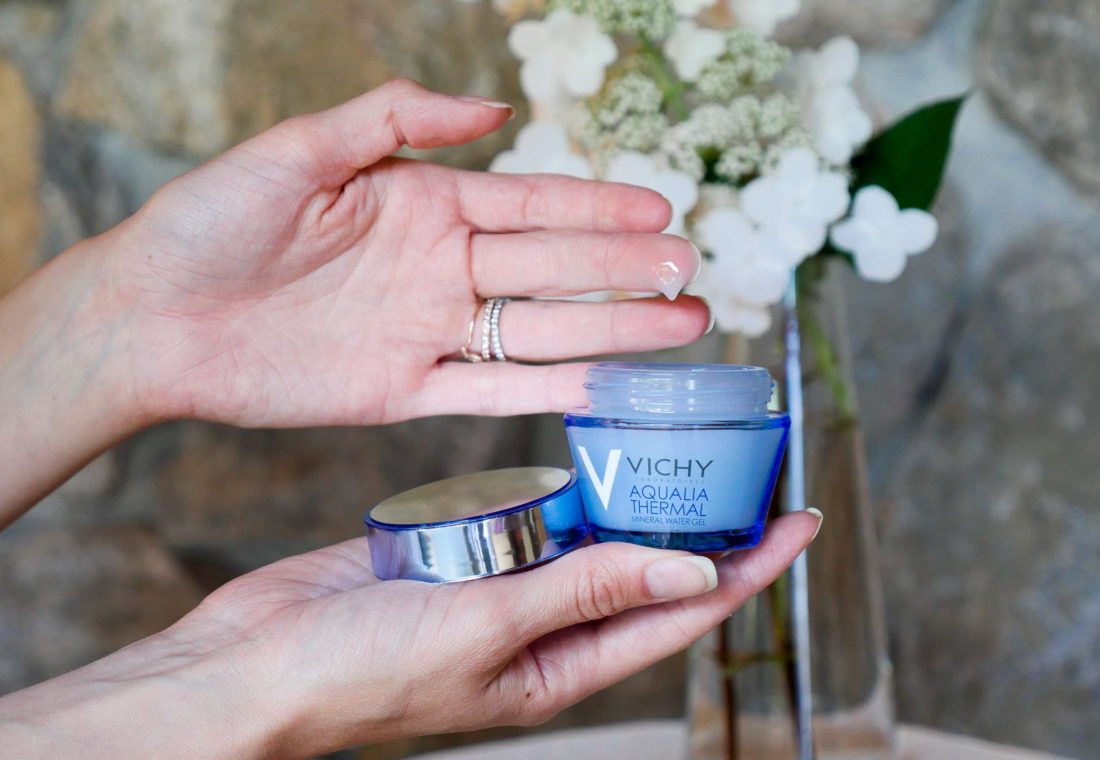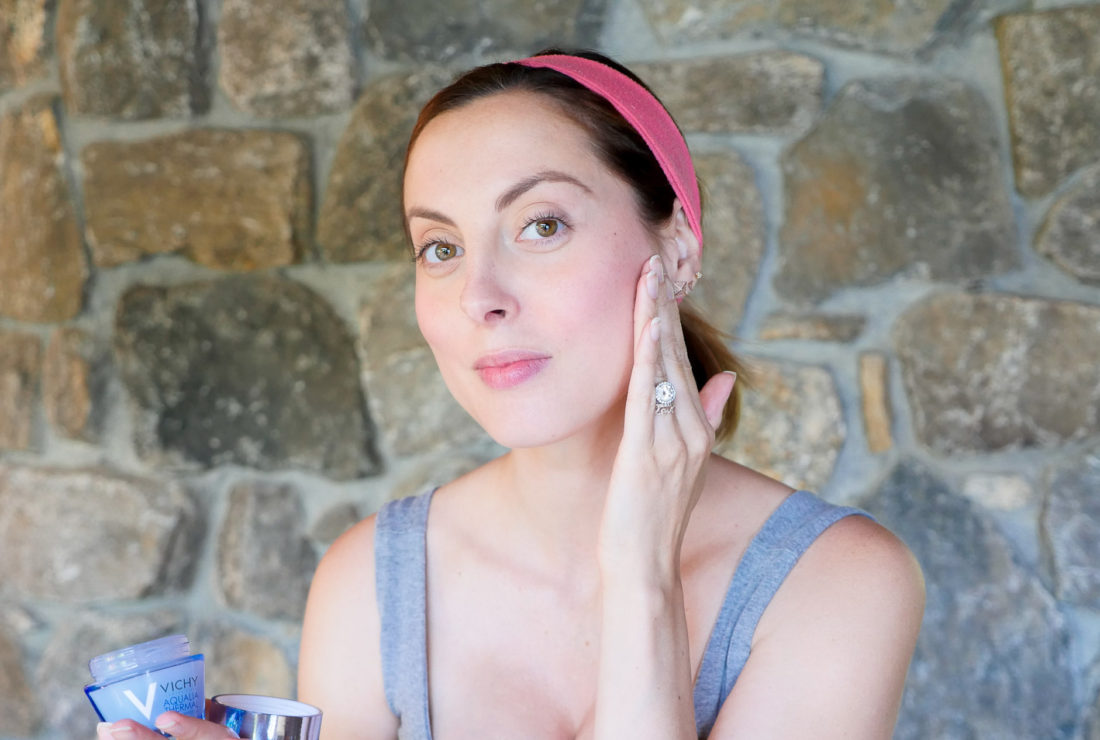 The other hydrator, Aqualia Thermal Rich Cream, is a bit heavier and creamier for people who need a more heavy-duty moisturizer. I actually use the Aqualia Thermal Rich Cream as an under-eye and décolleté moisturizer on top of the Mineral Water Gel, since those are two areas that get really dry for me when the weather changes. Either way, both hydrators are packed with 48 hours of Dynamic Hydration technology to make sure your fortified skin stays that way.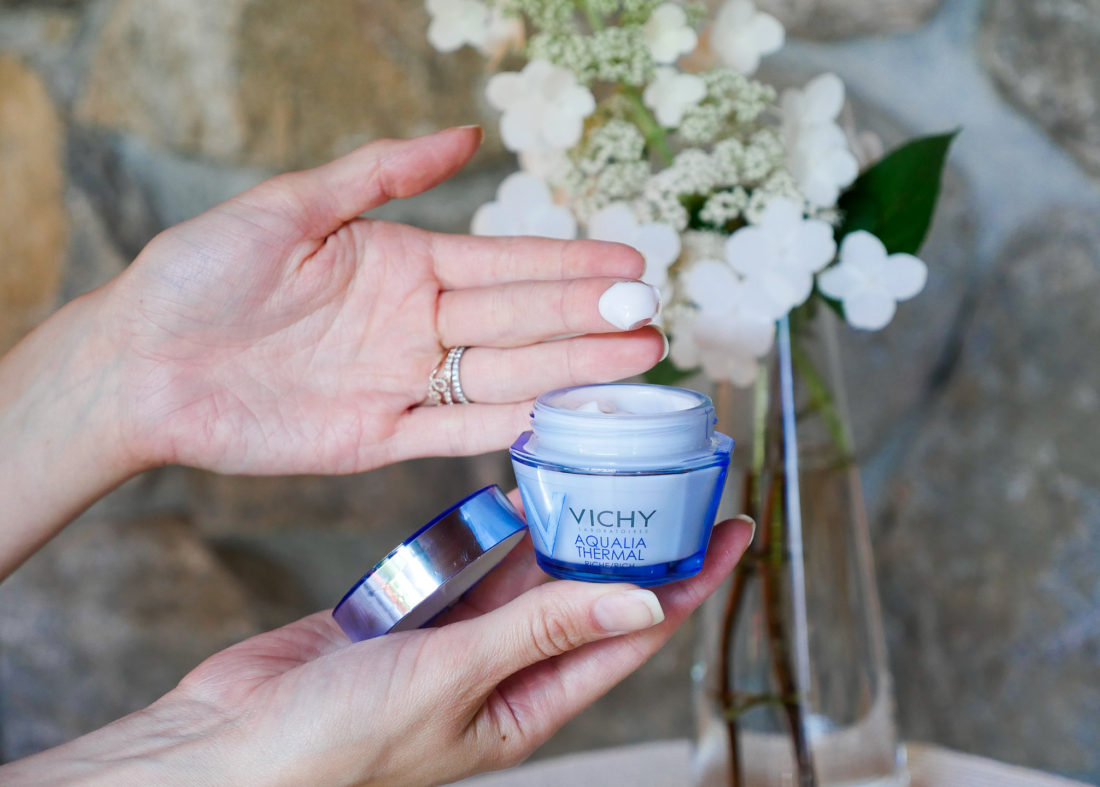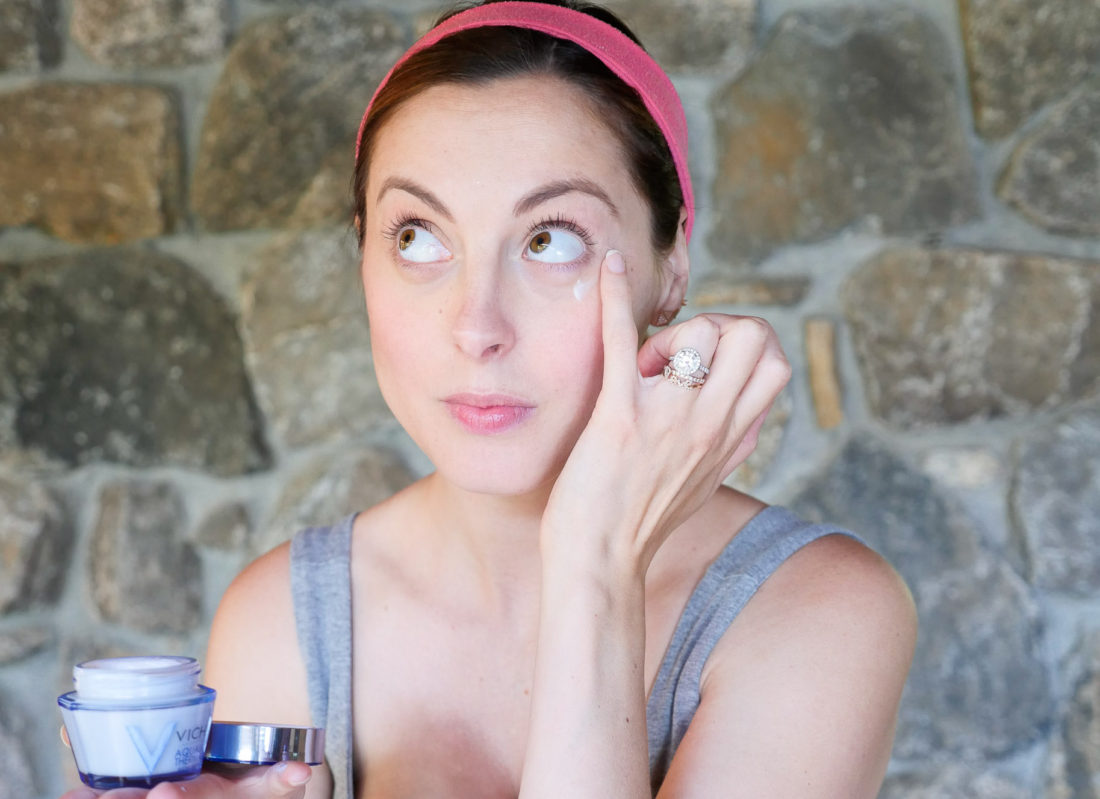 I love the way my skin looks and feels after using these products. It's so nice to beat that tricky harsh weather to the punch– and set myself up for a glow all year long! I can't say that this routine comes with a chic striped top, a baguette, killer shoes, and a French accent, but I'll take what I can get. Merci, Vichy!!
INSIDER TIP: If you use code: SAVE20FS at Vichyusa.com (now until 11:59pm PST 10/31/16) you can get 20% off all orders + free shipping!
(Note that only one promotion code can be used per order. Promotion code valid only at vichyusa.com on items in stock and they reserve the right to cancel any order due to unauthorized, altered or ineligible use of offer and to modify or cancel this promotion due to system error or unforeseen problems)
Save