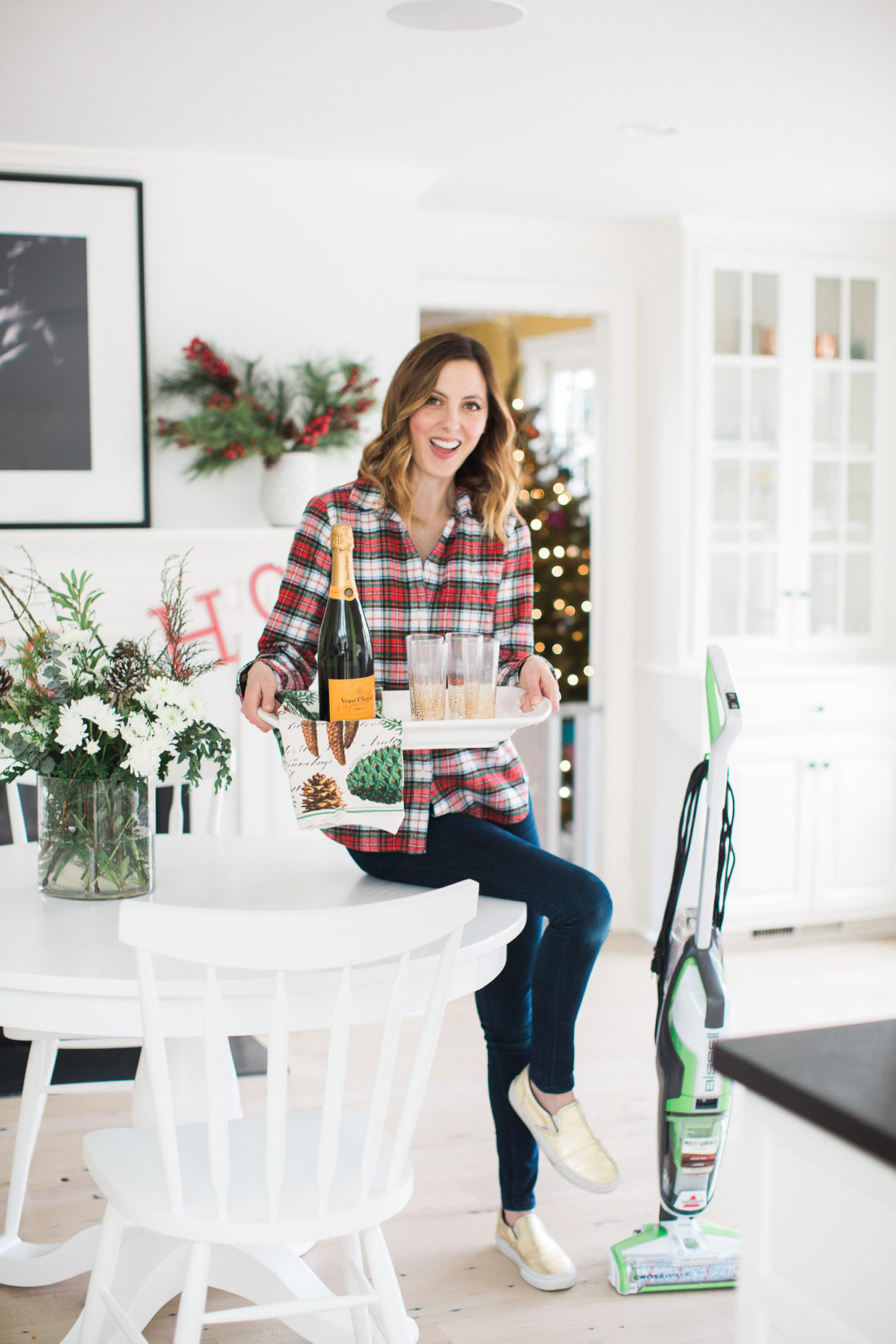 This time of year, Entertaining is at its peak (Yay! My Fave!) but so are about thirty thousand pairs of shoes trekking through your home, cookie crumbs galore, and Tipsy Uncle Alfie spilling his eggnog all over your floor. Today I'm sharing my tips and tricks for whipping your house in to shape to host a simple get together OR a raging party, featuring my new favorite hostess trick– the Bissell CrossWave cleaning system! The Crosswave is simply fantastic. It's a dual function floor cleaner that allows you to vacuum up every last crumb AND wash your floors at the same time. Yes, I am talking hardwood and area rugs. The "wet" part utilizes a cleaning solution that is safe for almost all floor surfaces! Genius. All you do is touch one button to switch over to the other function, making cleanup a total breeze. I've owned quite a few vacuum cleaners in my day, and this one takes the cake. The Crosswave is even lightweight enough for me to hold my enormous toddler in one arm and clean up with the other– probably shouldn't make a habit of it but it does work! Ha! Speaking of Toddlers, the Crosswave cleaning system is also totally boss at tackling the apocalyptic aftermath of the daily Toddler struggle. I am no longer on my hands and knees under the kitchen table, collecting noodles and scrubbing at 9pm after Spaghetti And Meatball Night– the Crosswave can take care of all of that super easily. And for me personally, that is a big deal. But back to Party Talk…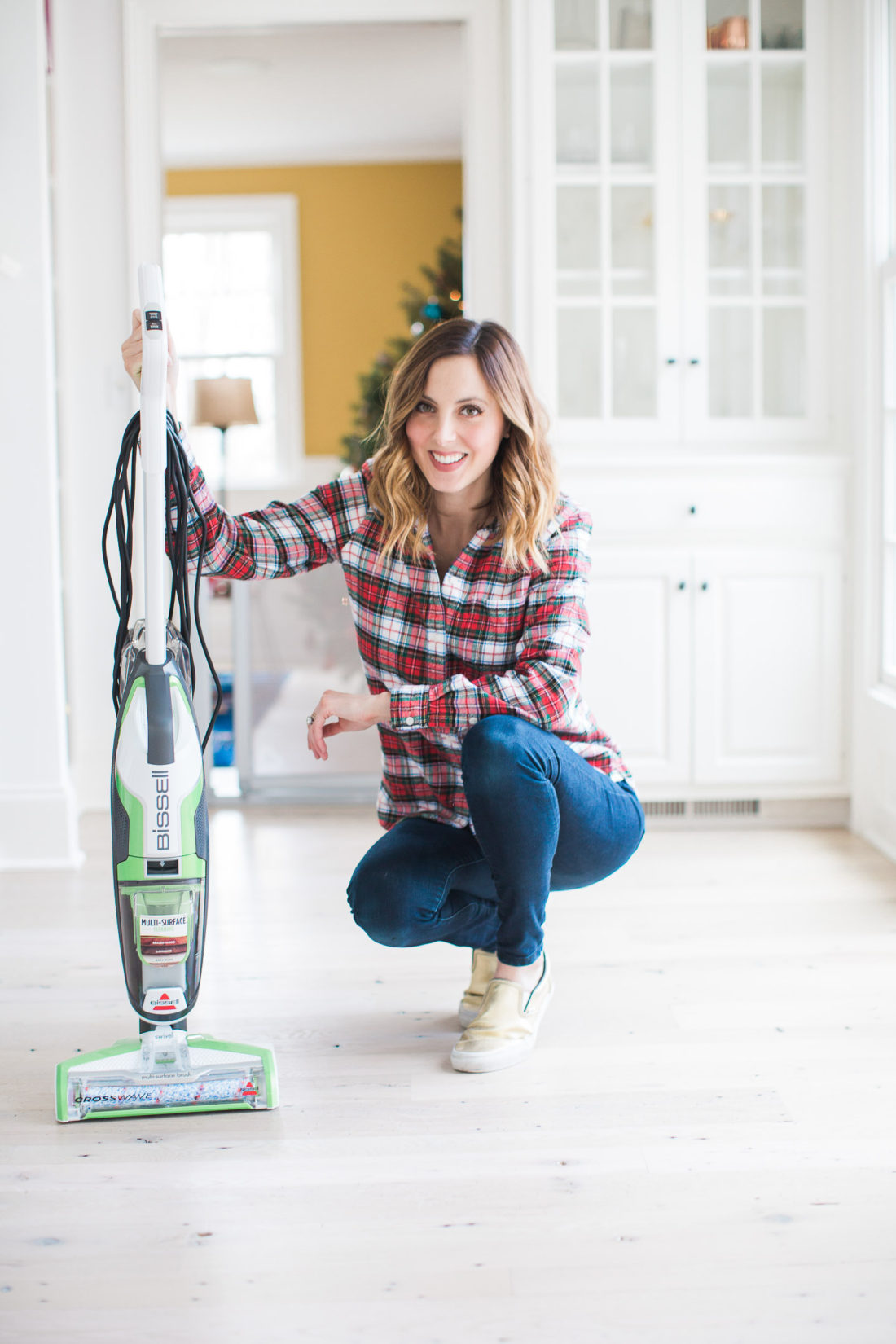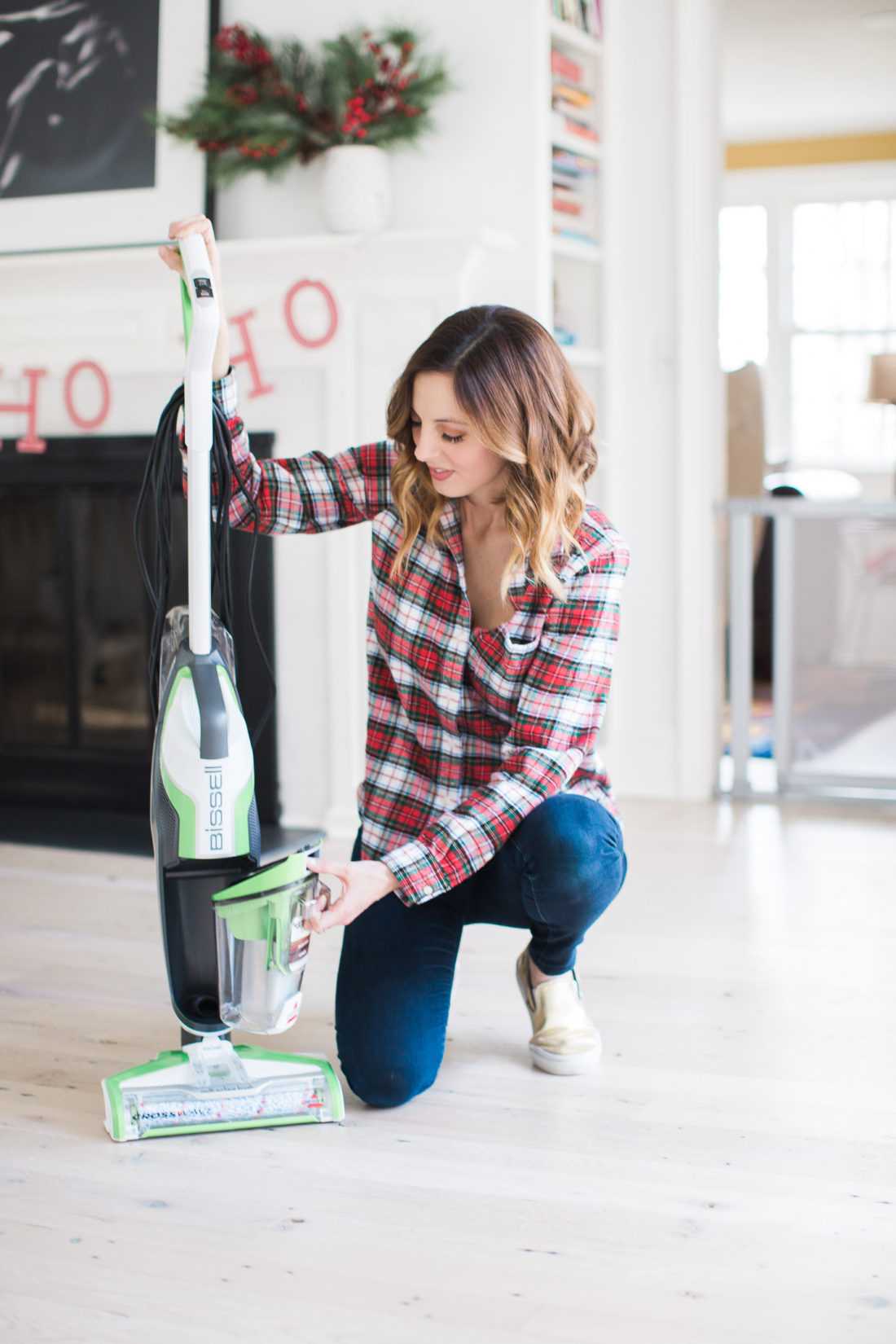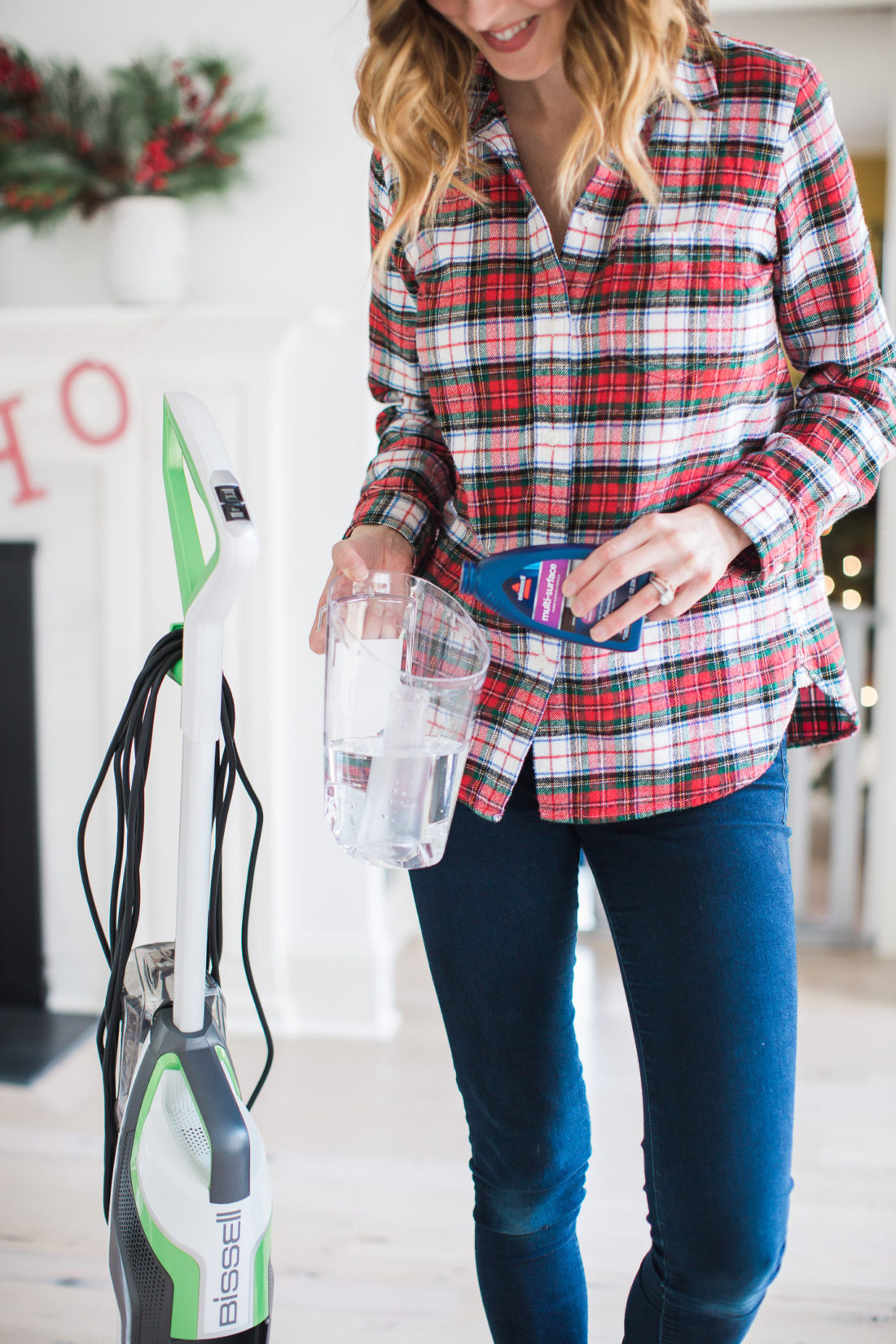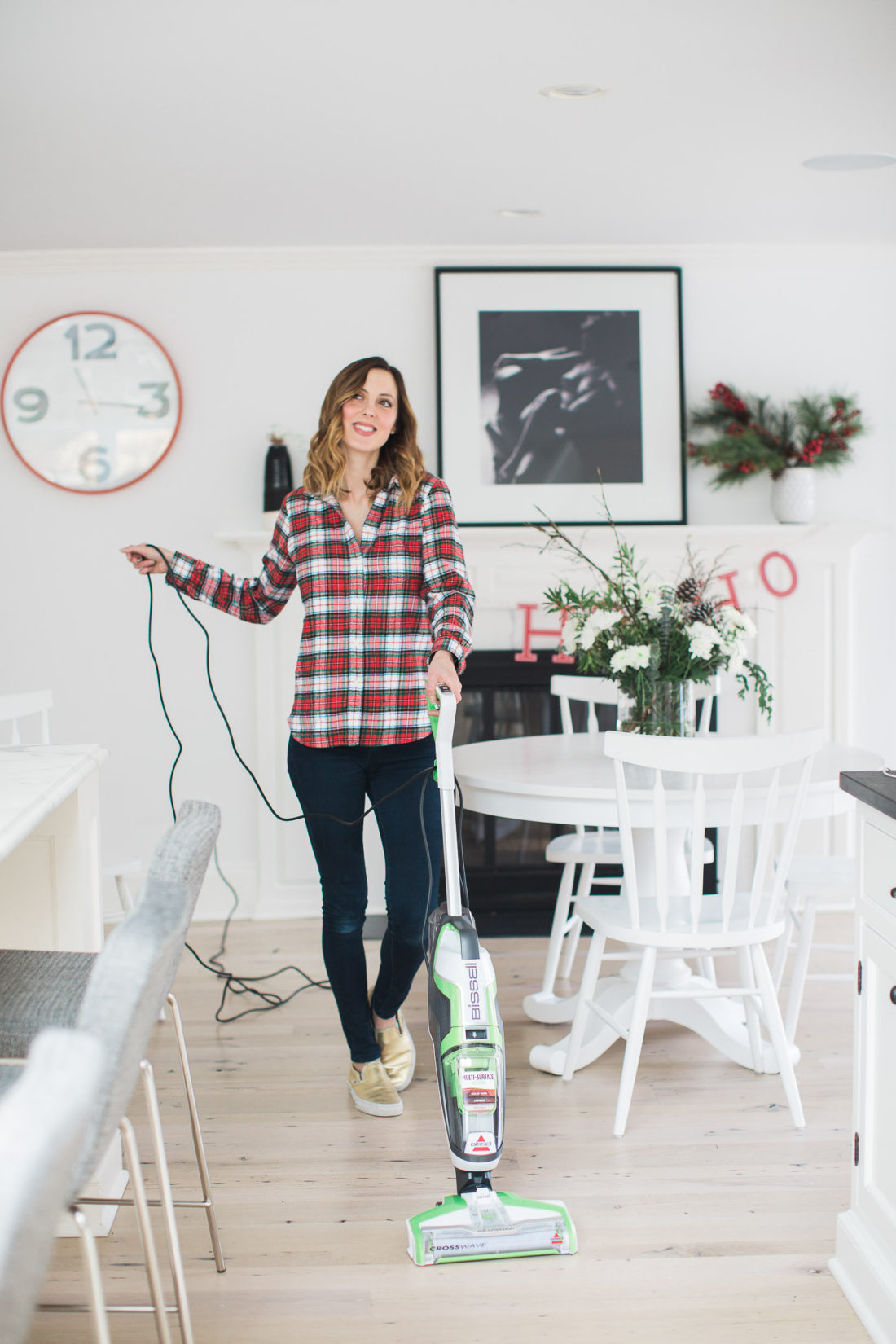 I love entertaining, and I especially love it during the Holiday season! There is nothing better than a really fun and festive Holiday party, and I've been known to have quite a few each year! I also love throwing together impromptu cocktail parties during the Holidays– it's so nice to light a fire, put some great music on, and share some yummy drinks and lots of laughs with old or new friends. It totally makes me feel like a real grown up human! Ha! Of course now that I have children, the prep time for these kinds of things is WAY less, and the mess and chaos that has to be swept under the rug in a jiffy is exponentially greater. But I don't want a little cleaning to get in the way of having a fun time (lame!), so I've found some great ways to get my house "company-ready" really quickly. The cherry on top, of course, is finally having the Bissell Crosswave cleaning system in my party arsenal. Especially to tackle those post-party floors…YIKES!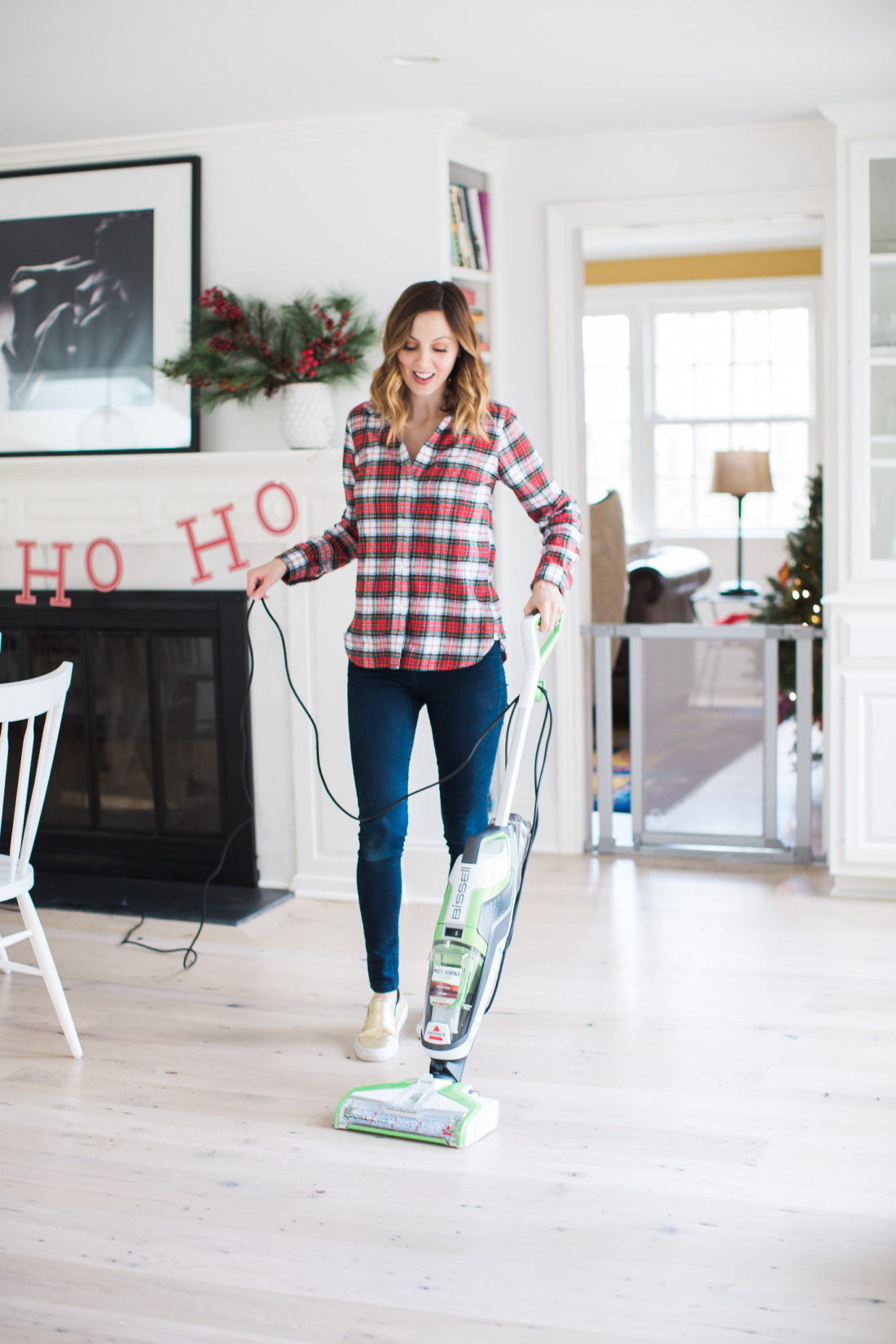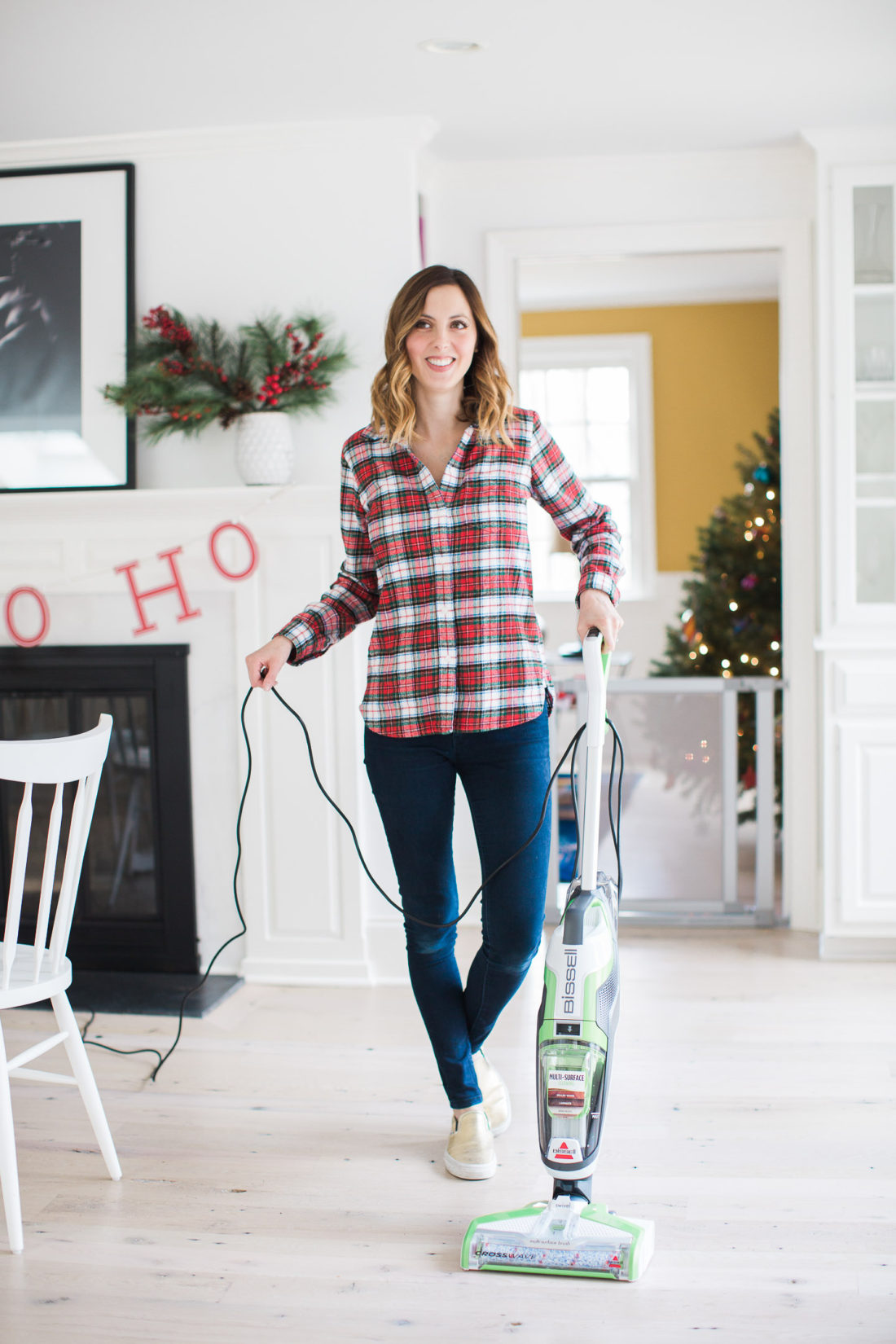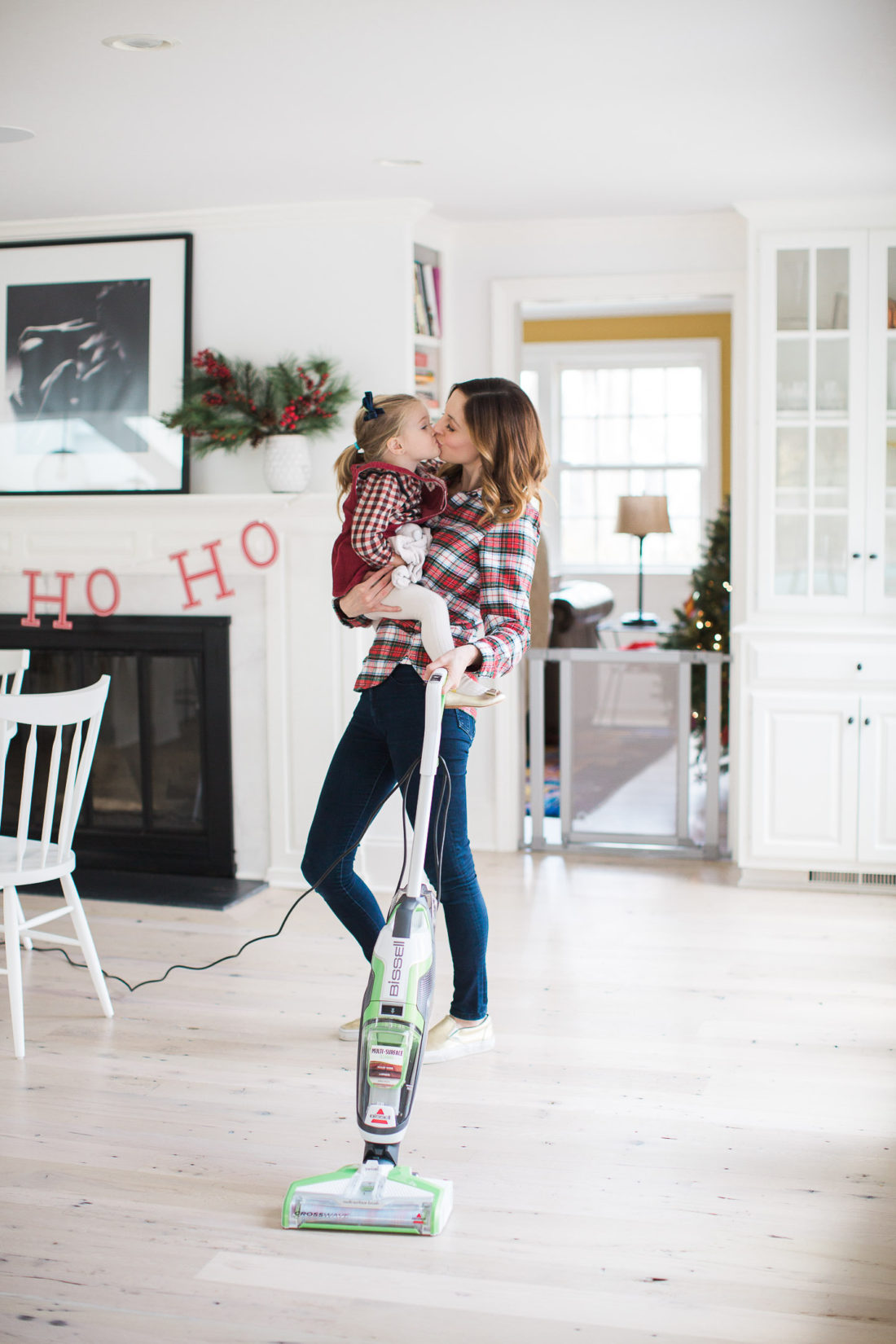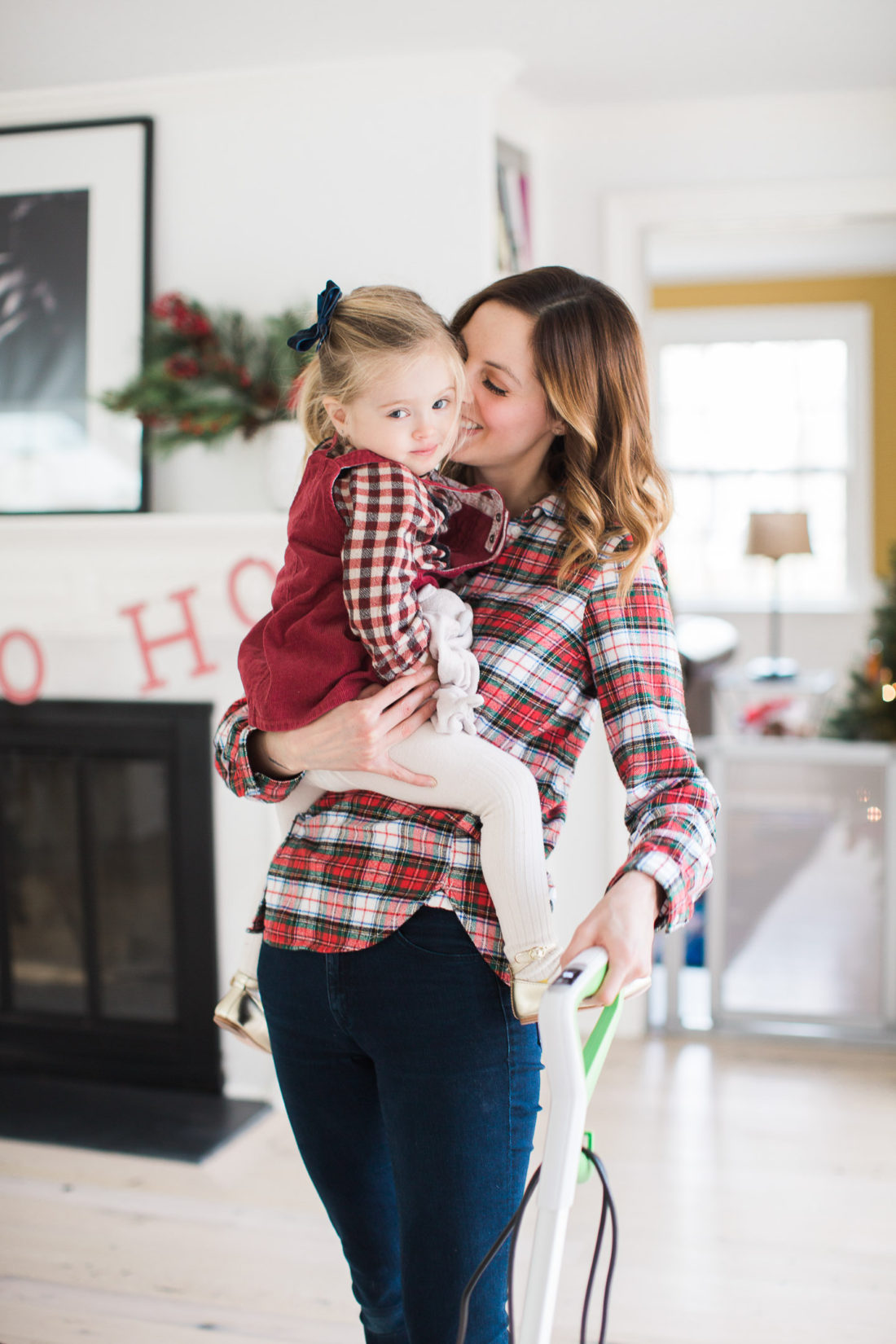 Tips For Whipping The House In To Shape Quickly
 Enlist the kids to help put all the toys away! Having pretty baskets, or a toy-storage system on the ready really helps with this, and makes the task more manageable.
Clear your tables and countertops. De-cluttering these areas immediately makes your space seem more pulled together. Stash it all on a closet shelf where your papers and mail won't get lost or misplaced during the party!
Use your Bissell Crosswave to vacuum and clean your floors. Your home will shine!
Dim the lights a bit to create an ambient glow, light a nice scented candle, and even a fireplace if you have one!
Choose fun, crowd-pleasing music– but make sure the volume is low enough to be able to talk over it easily. Music from the Motown era is always a great choice for parties!
Set out a tray with some pretty glasses, a festive tea towel, and a beautiful bottle of wine or pitcher of cocktails
 No TV! Turn the television off– there is nothing more tacky in my book that the TV blaring during a party…unless it's a Superbowl party!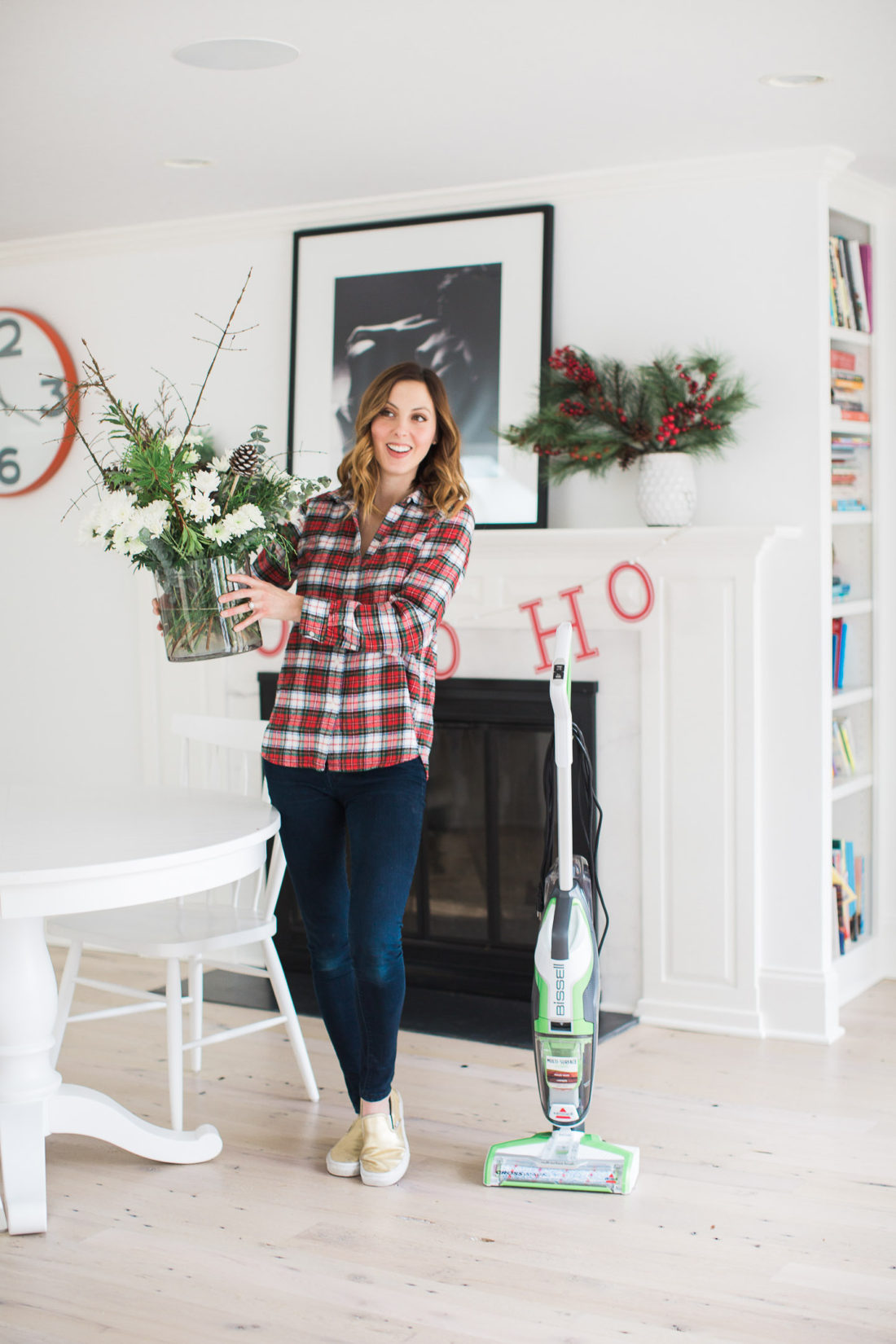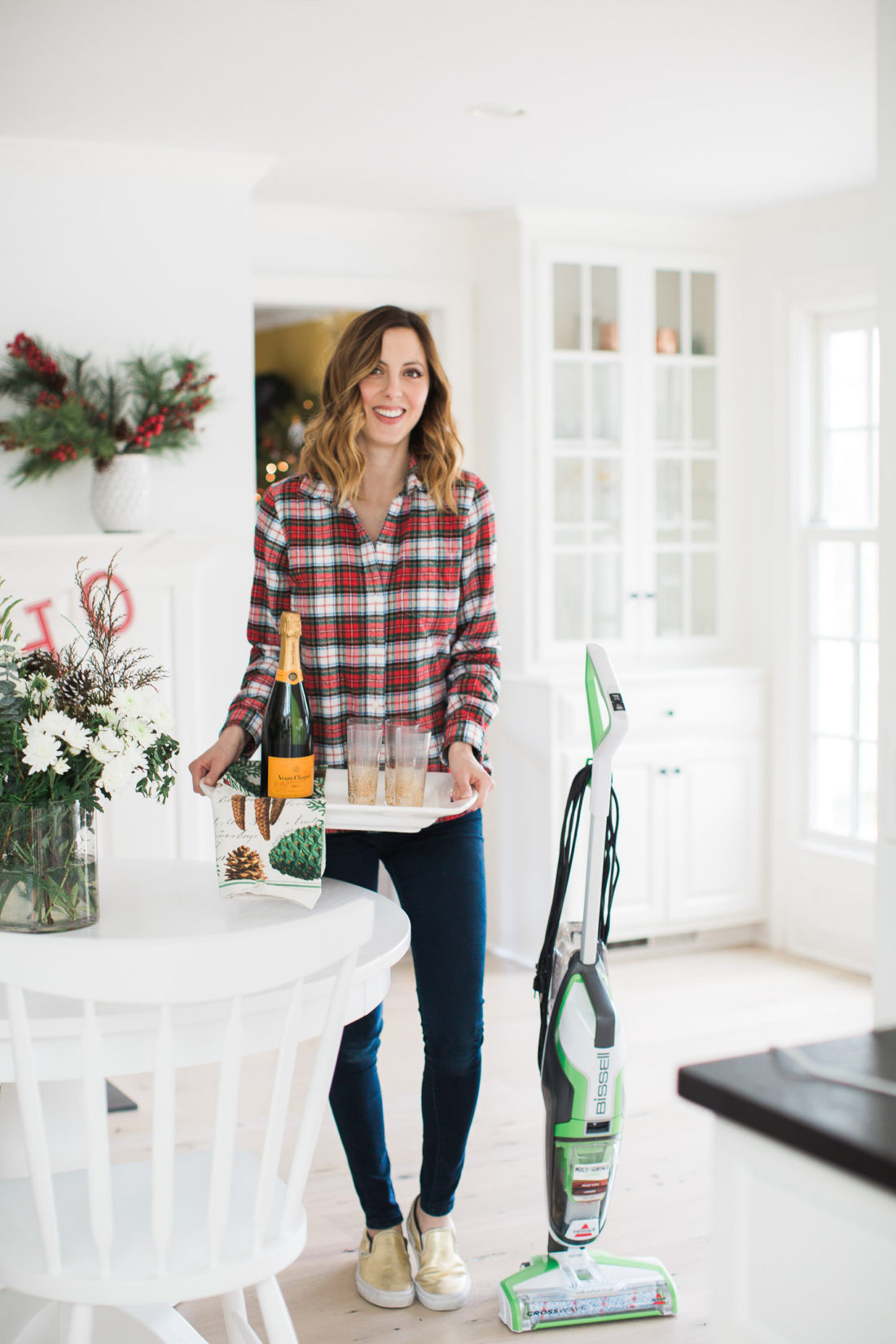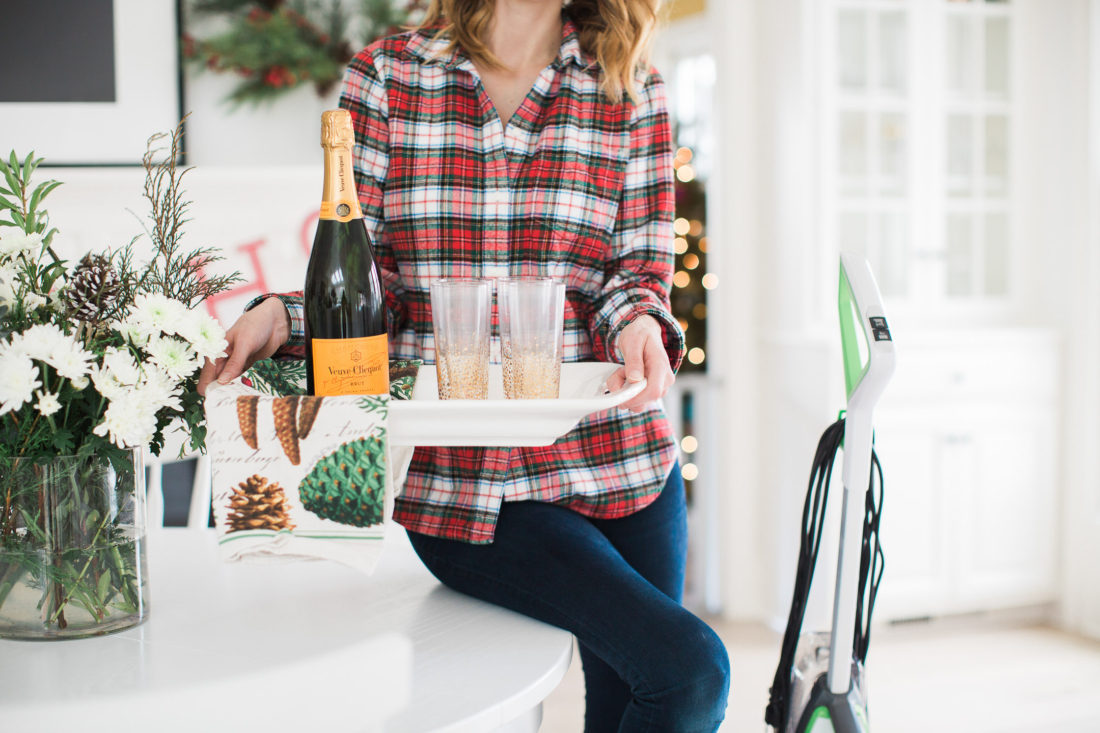 I hope you have a warm and joyful Holiday season, filled with lots of laughs and quality time with the ones you love! And clean floors of course…very very clean floors…Do you have any great party-prep tricks? Make sure to share them with us in the Comments below!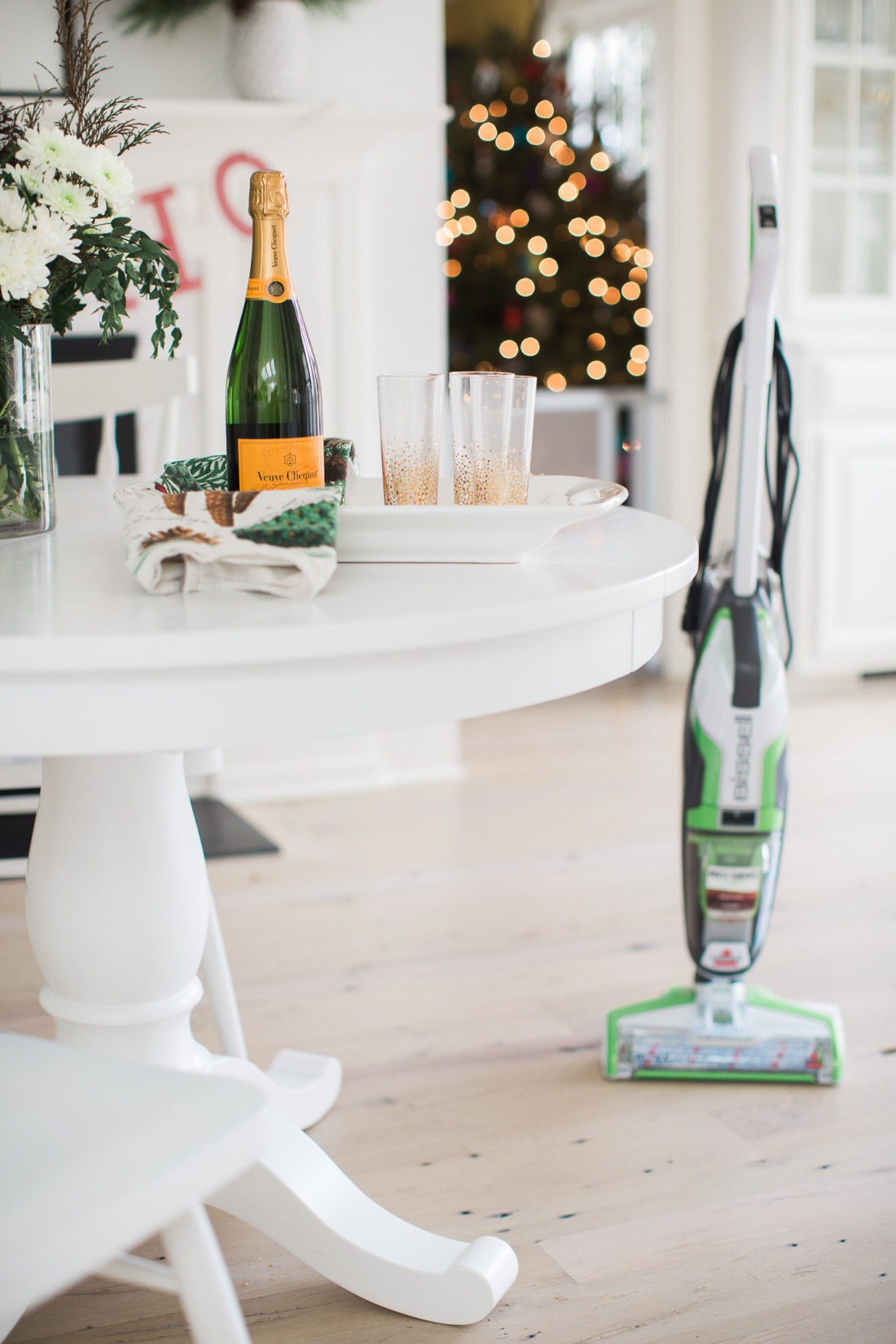 * Photos by Stephanie Elliott Photography
**Many thanks to Bissell for sponsoring this post! As always, the thoughts and opinions expressed above are entirely my own.