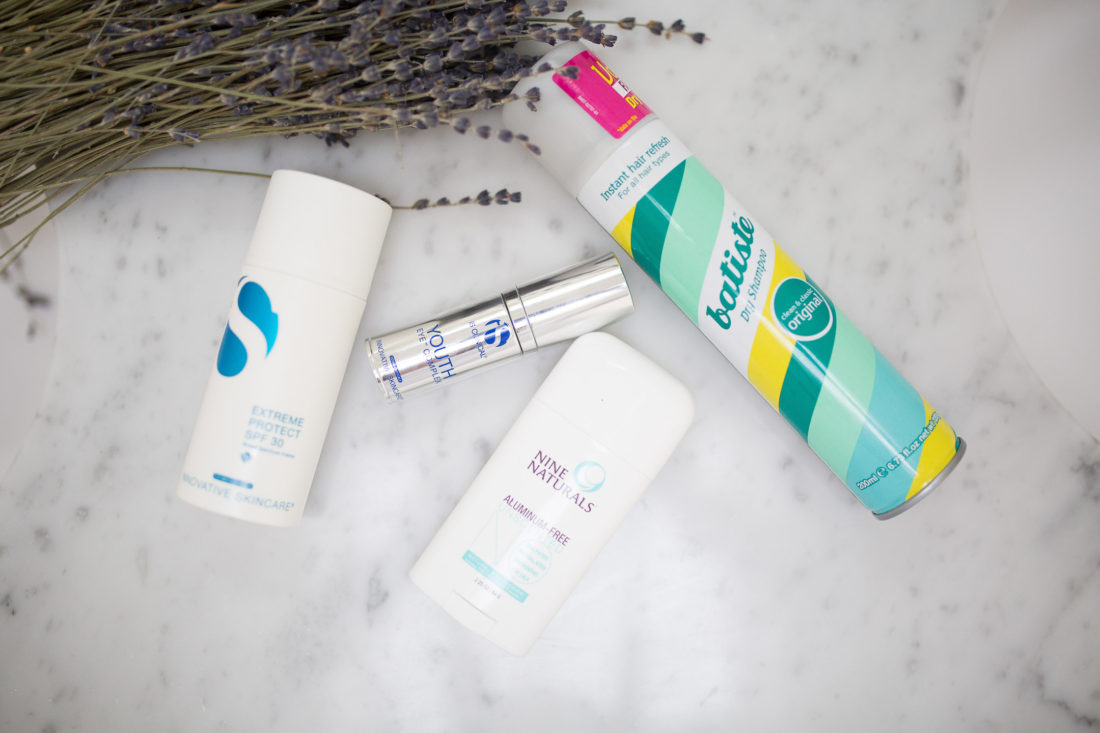 I can't believe it's November already! Christmas is in like two seconds! Ok maybe not, BUT the time seems to be going at such a fast clip these days, especially since welcoming my son.  There just aren't enough hours in the day, or at least that's what it feels like when I look up and realize it's 8pm and I've barely left the house.   That's why this month I'm featuring some beauty products that I'm loving in my postpartum phase, since they are all about looking and feeling great– without a lot of steps or fuss.  Aaaand that all-important eye cream for the constant dark circles and puffiness that never sleeping (EVER) can cause.  Ahhh newborns– gotta love 'em! I hope you guys enjoy these products as much as I do.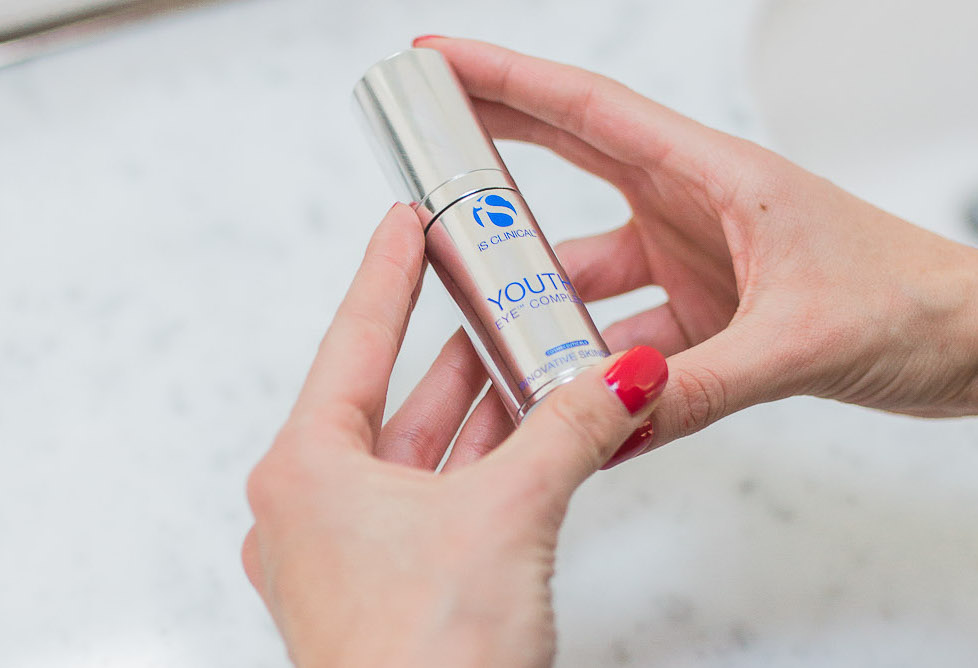 This eye cream is fantastic.  It's definitely a splurge, but one I'm happy to make when my under-eye situation needs a lot more TLC.  This is one of my favorite skincare companies because the line is non-systemic, meaning that the ingredients are formulated so that they do not enter the bloodstream.  They stay on skin level, right where they belong!  I find that I look instantly refreshed after using this cream, and it's excellent for under makeup as well.  I distribute a pea sized amount on to my finger and dab under both eyes, and up around the outside edge to my brow bone in the morning or before applying makeup.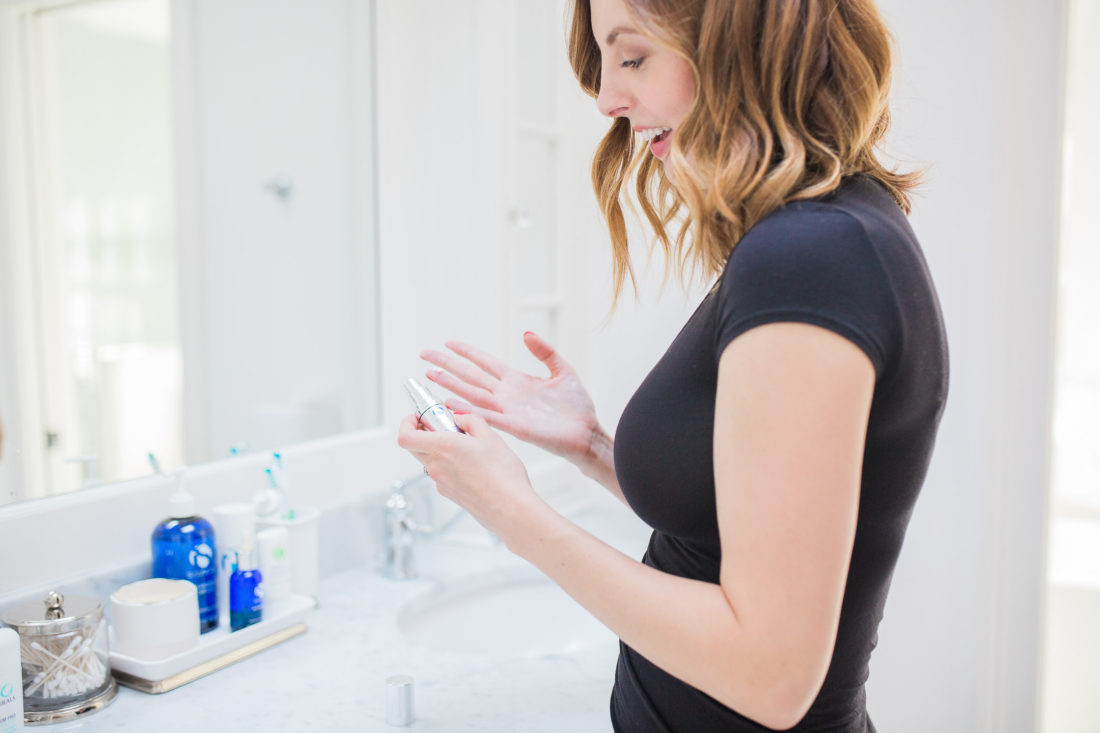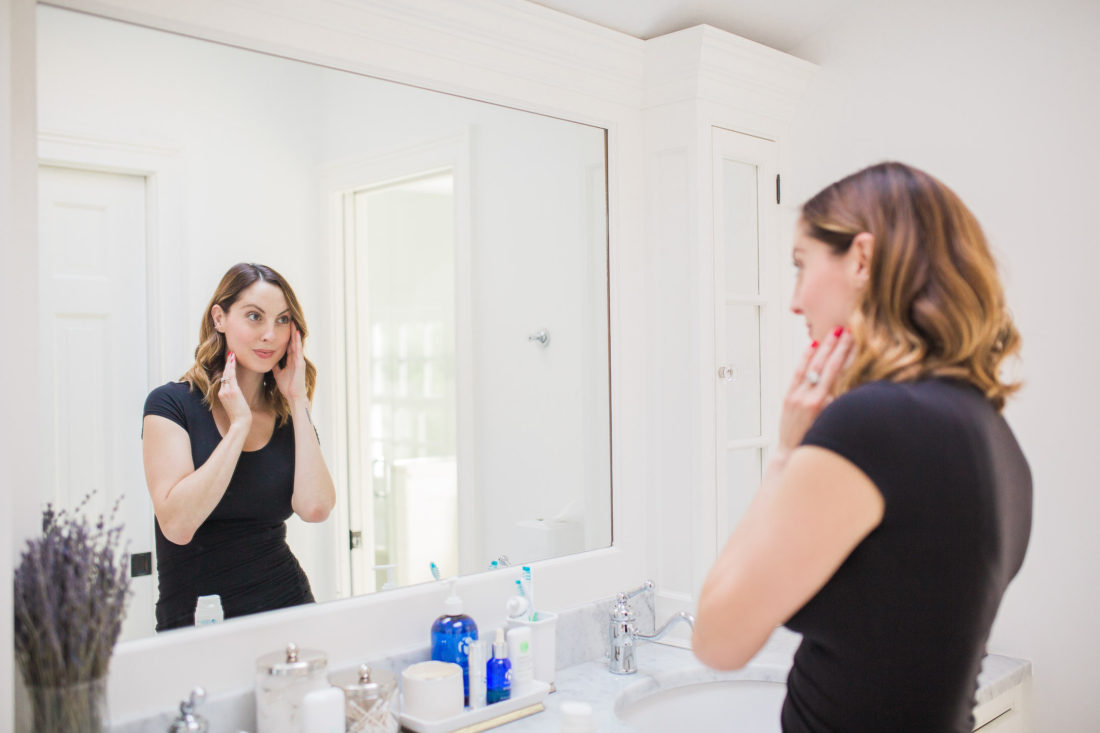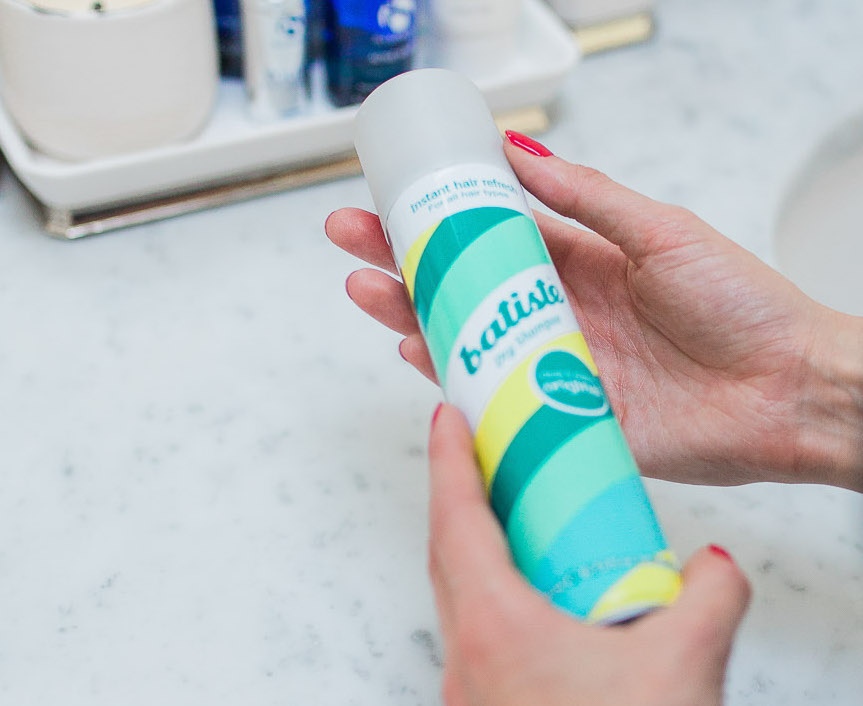 This is one of the best and most affordable dry shampoo products out there, in my humble opinion.  I don't know about other Mamas, but one of the first things that goes out the window whenever I have a newborn is washing my hair as often as I'd like.  I definitely don't have time to give my hair a blow out more than once a week (at best) and so I really depend on dry shampoo to extend my style extra days and keep oiliness at bay.  This dry shampoo is an awesome drugstore product and doesn't leave your hair super white at the root.  I don't need to look older than I already feel.  LOL.  I just spray at the roots, work it in with my fingers, allow to soak in for a minute or two, and then brush or comb it out.  TIP:  Dry shampoo can also be a great way to add extra texture and volume to freshly styled hair, as pictured below.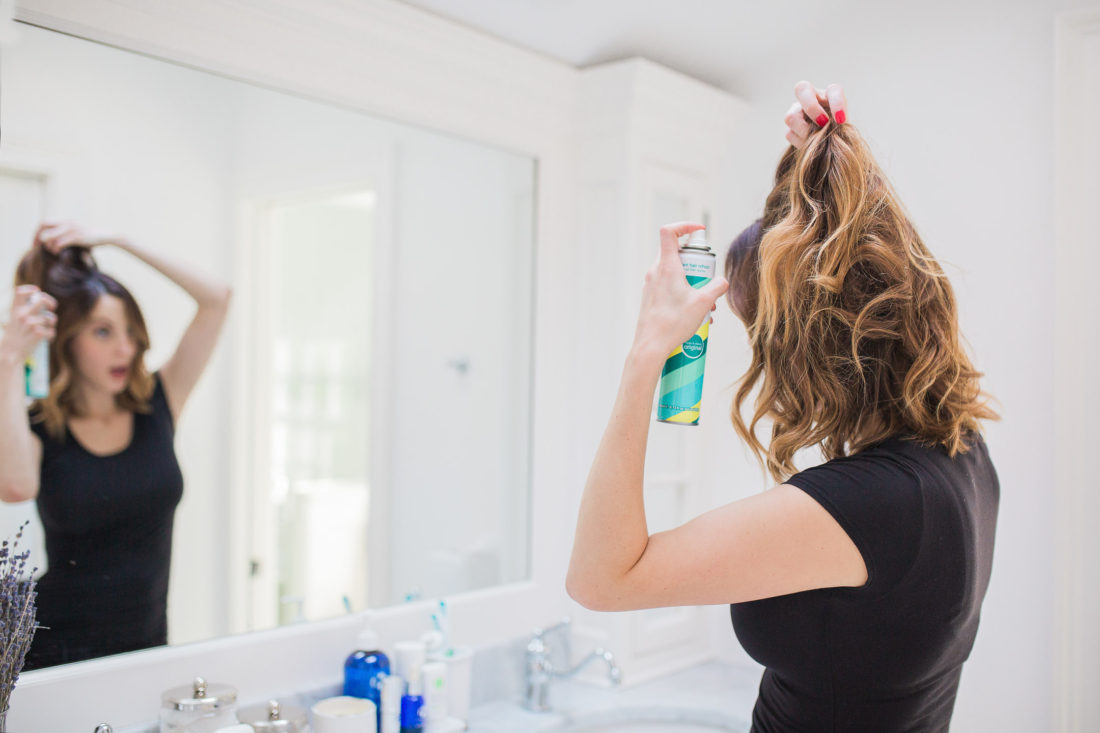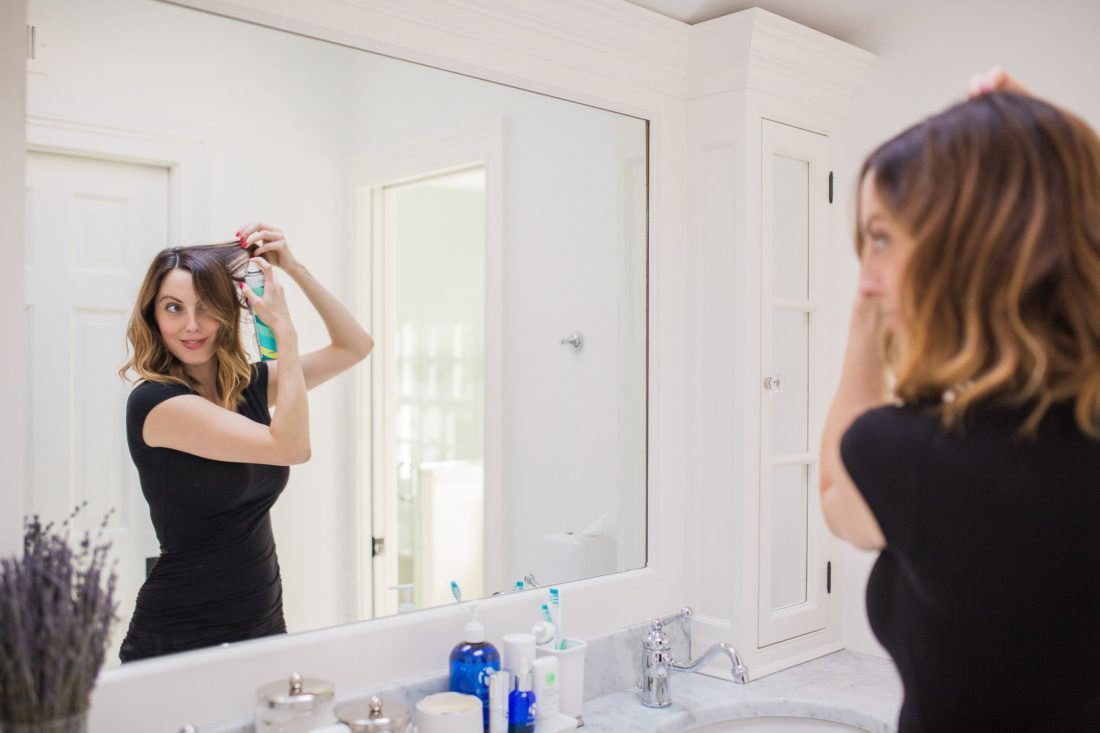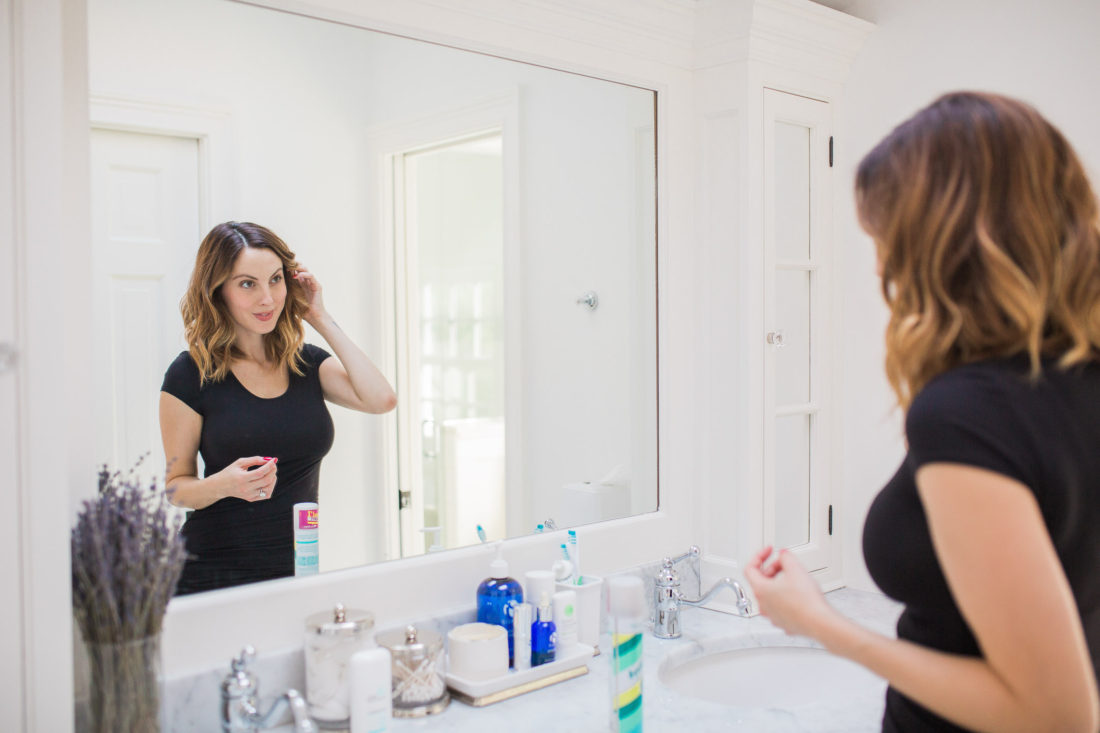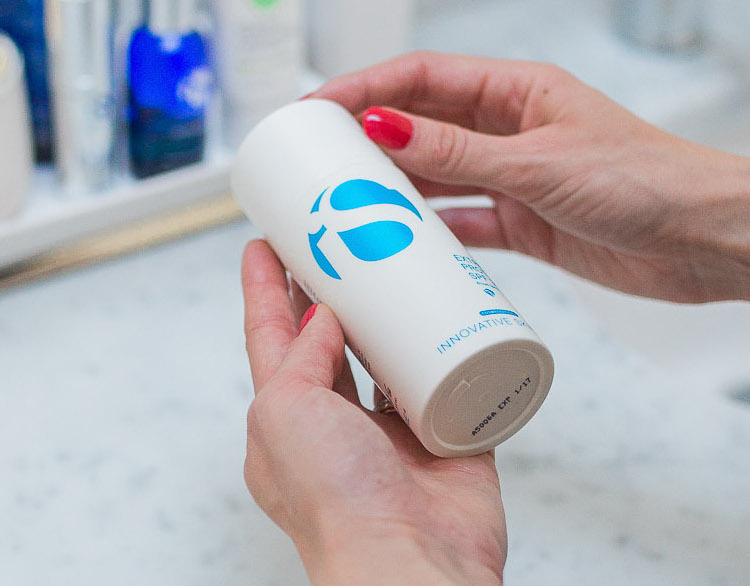 Did I mention this is one of my favorite skincare companies? LOL.  Whenever I'm more in the swing of applying makeup during the day, my makeup contains most of the SPF I need as I run around working or taking care of the kiddos.  But now that I almost never wear makeup (no time), it's more important than ever that my skin is protected from the elements!  Your skin can get so sensitive and testy after having a baby, since your hormones are still evening out, and it's so important to avoid discoloration from too much sun.  This face cream doesn't clog my pores and is great alone or even under makeup for an added SPF boost.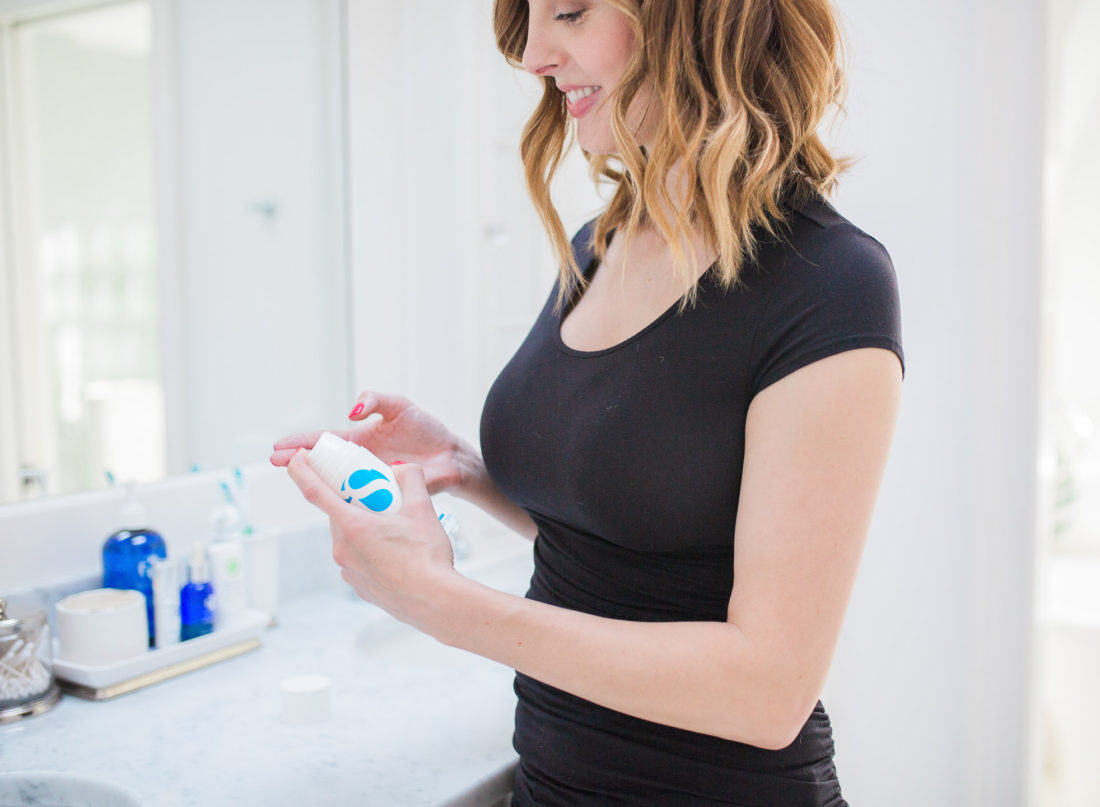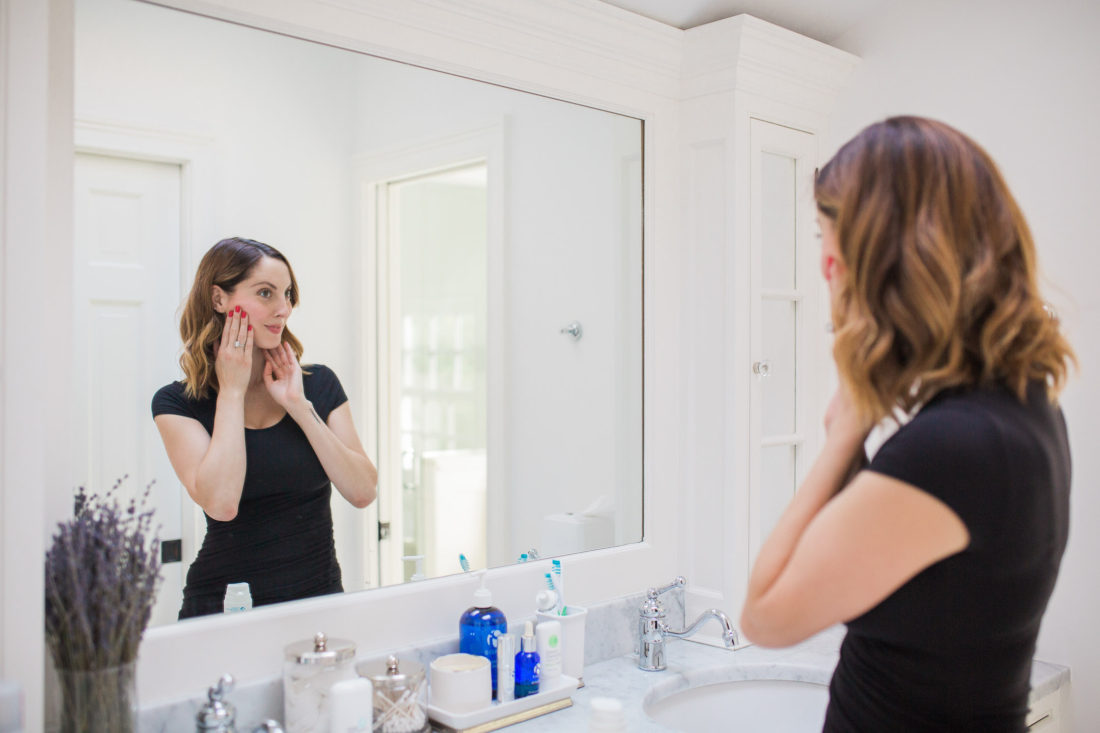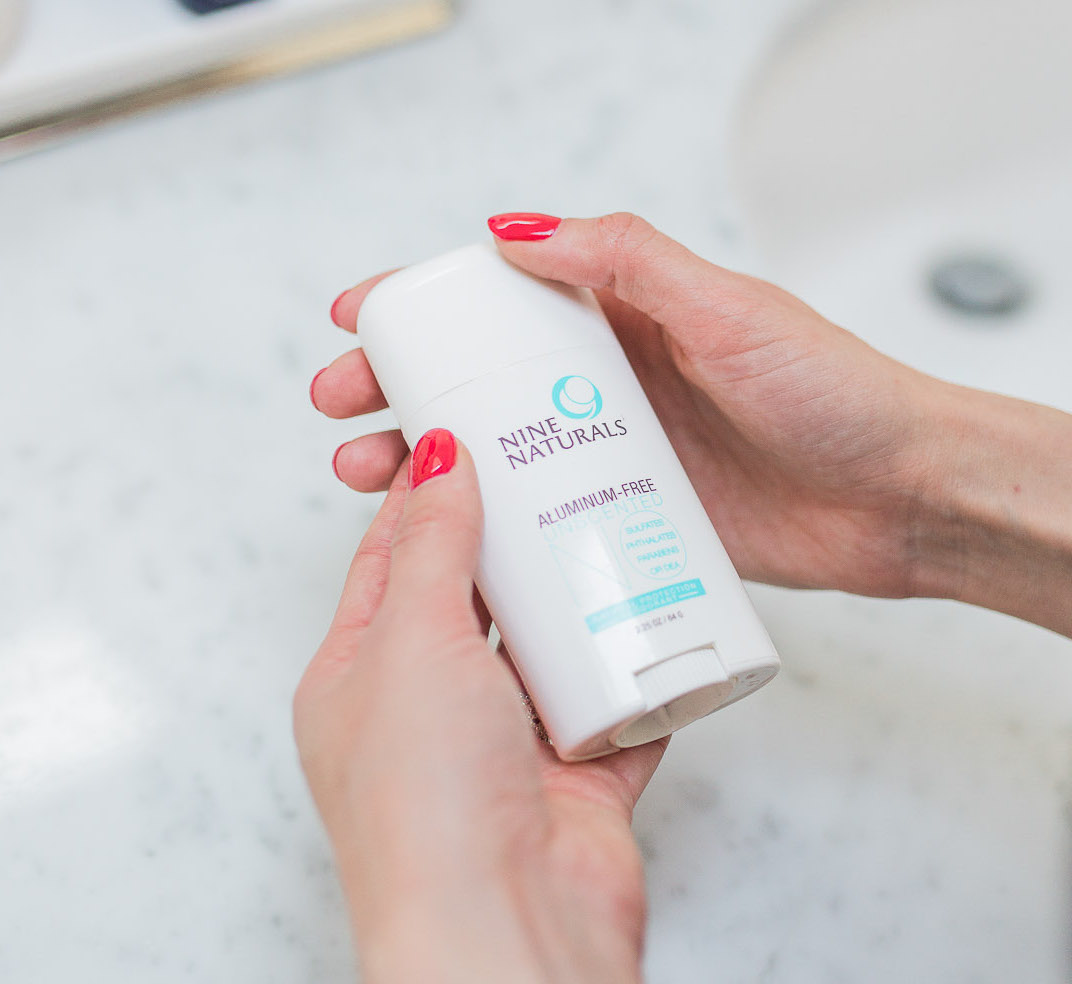 I'm big on natural deodorant pregnant or not, but many of the brands are scented to make you smell great.  During my postpartum phase with a newborn I'm always really hesitant to wear strong-smelling products that can interfere with my baby's ability to recognize my scent, not to mention how overpowering they can be to a tiny head that is on my boobs all day– AKA right next to my armpit!  Most unscented deodorants just don't cut it, though. This one is SO good.   It really works and smells like absolutely nothing, which I totally love.  Side Note:  My hubby steals this from me all the time, which is so annoying but also a great indication of its greatness! Ha!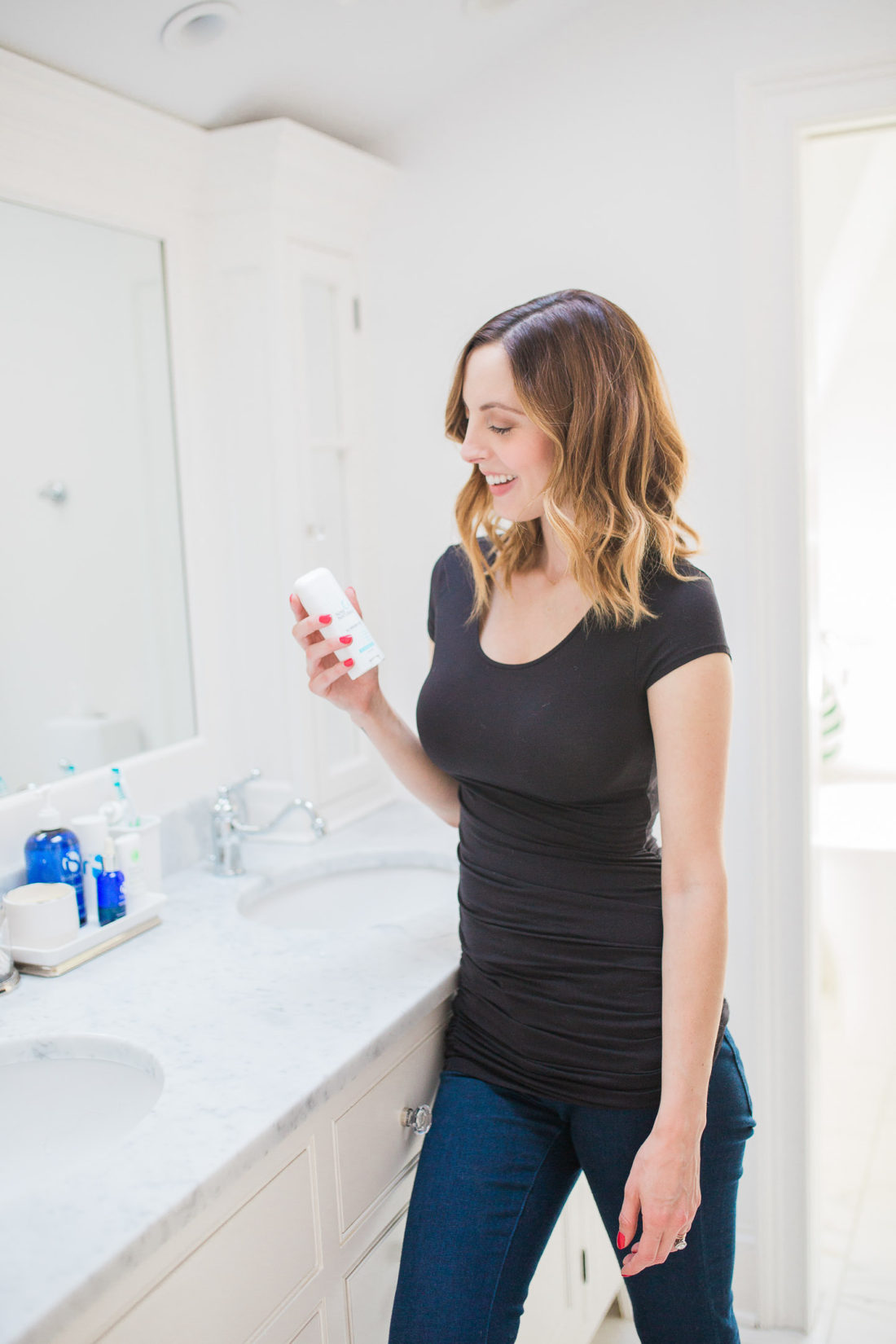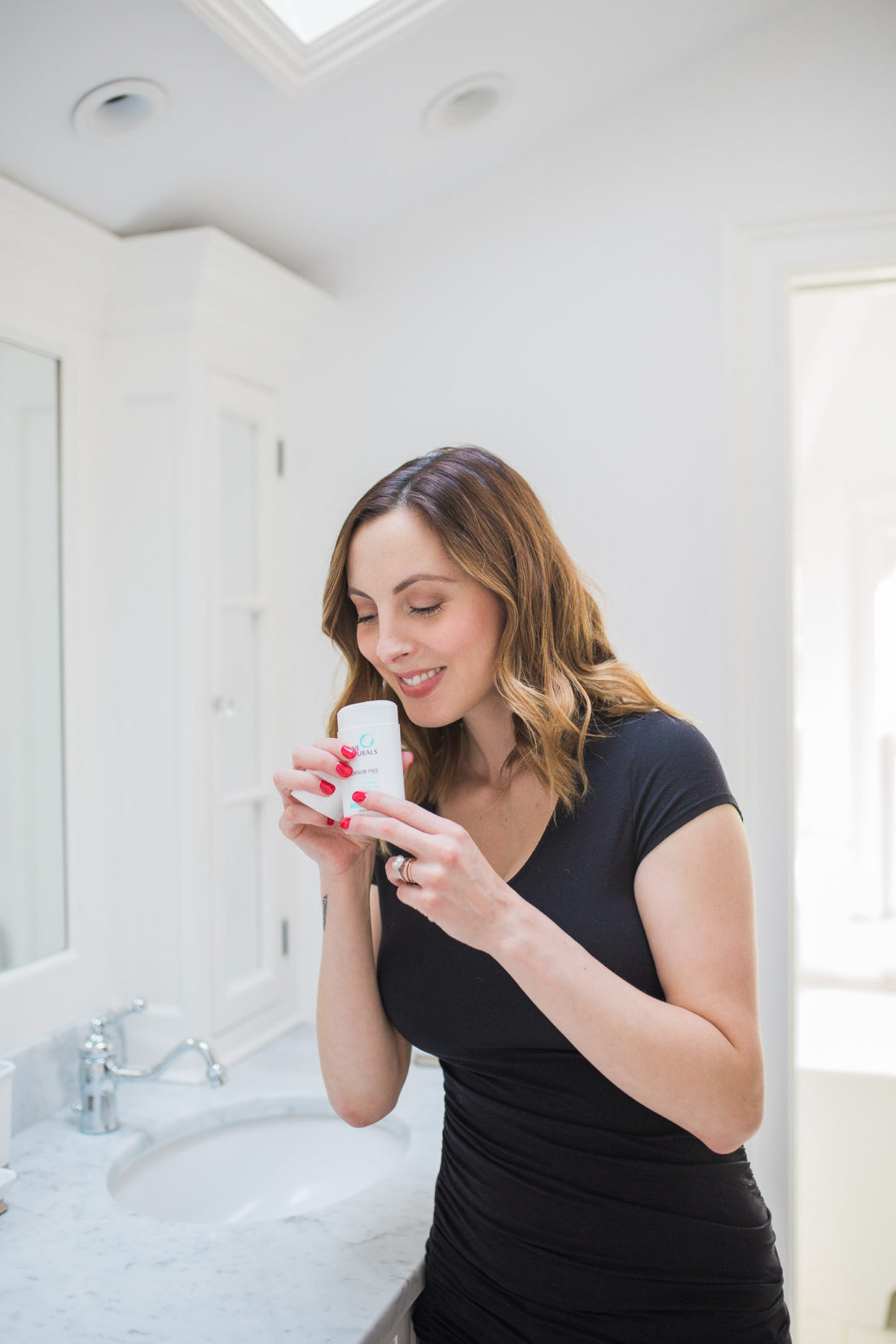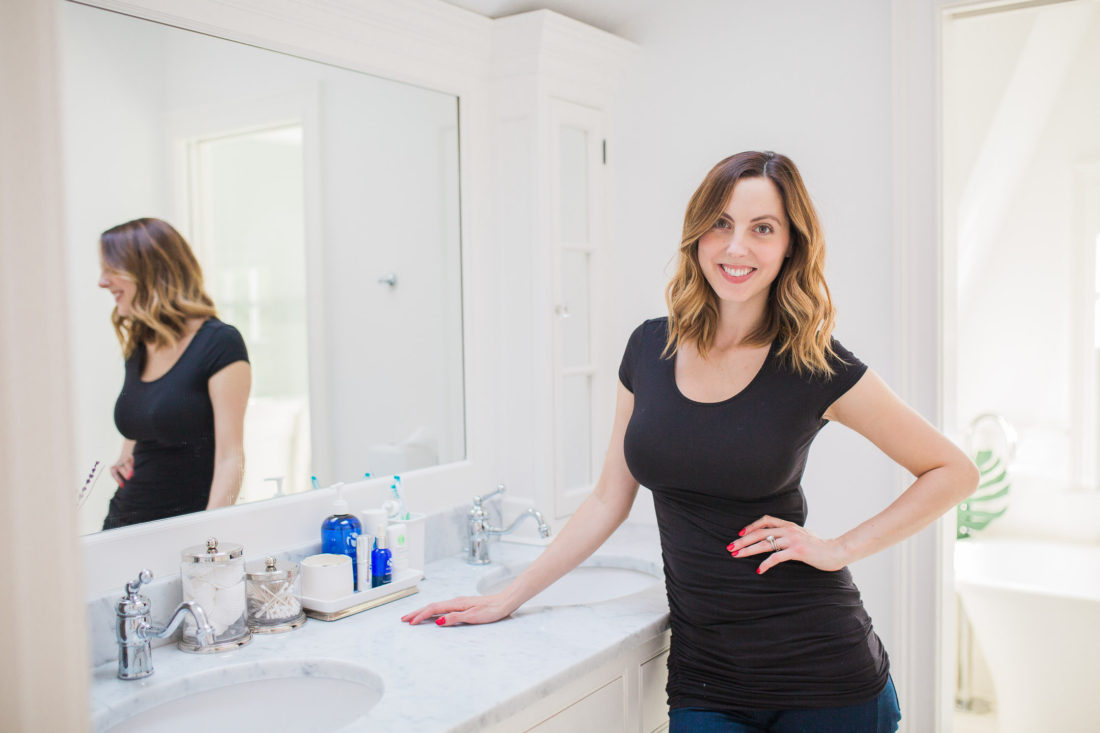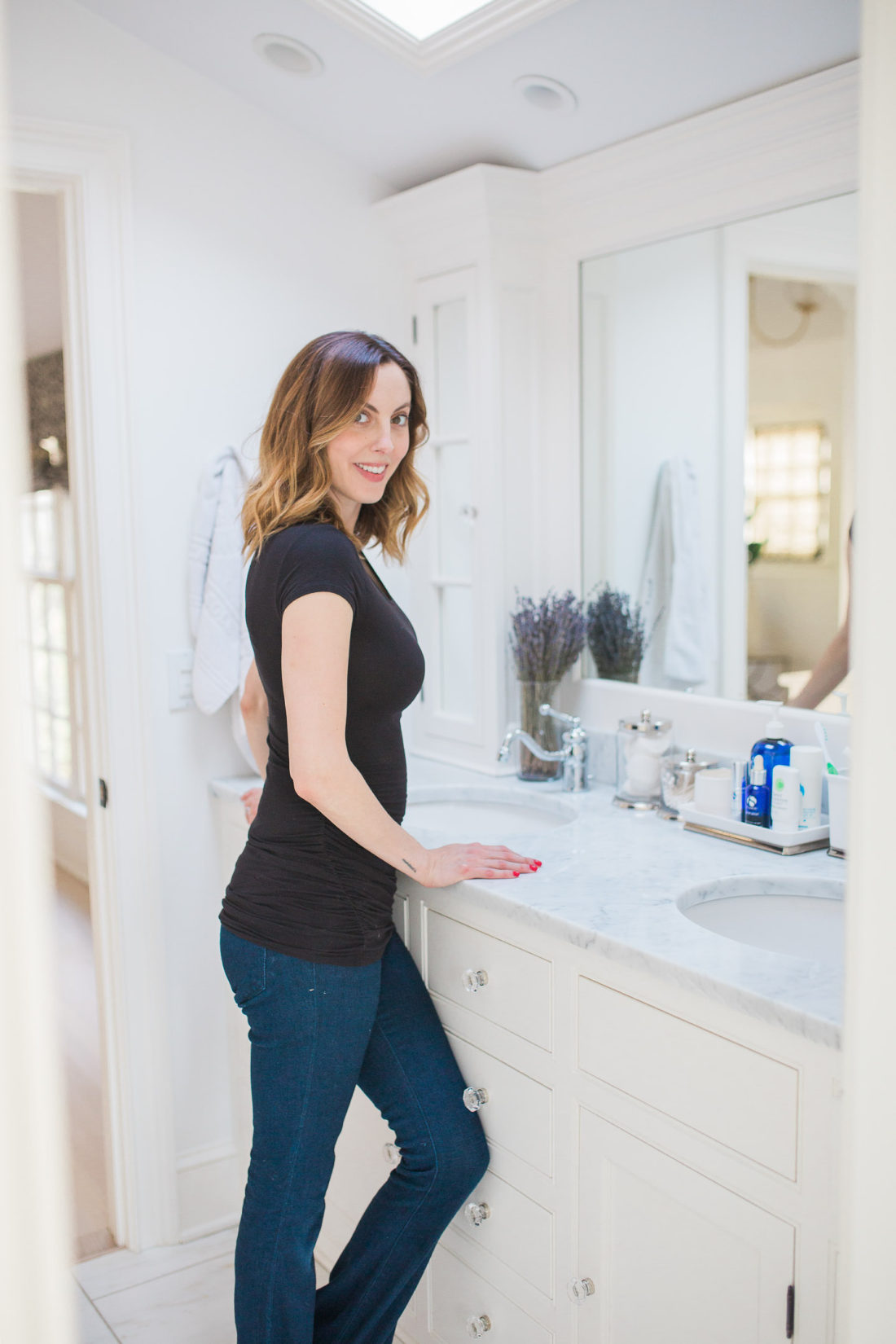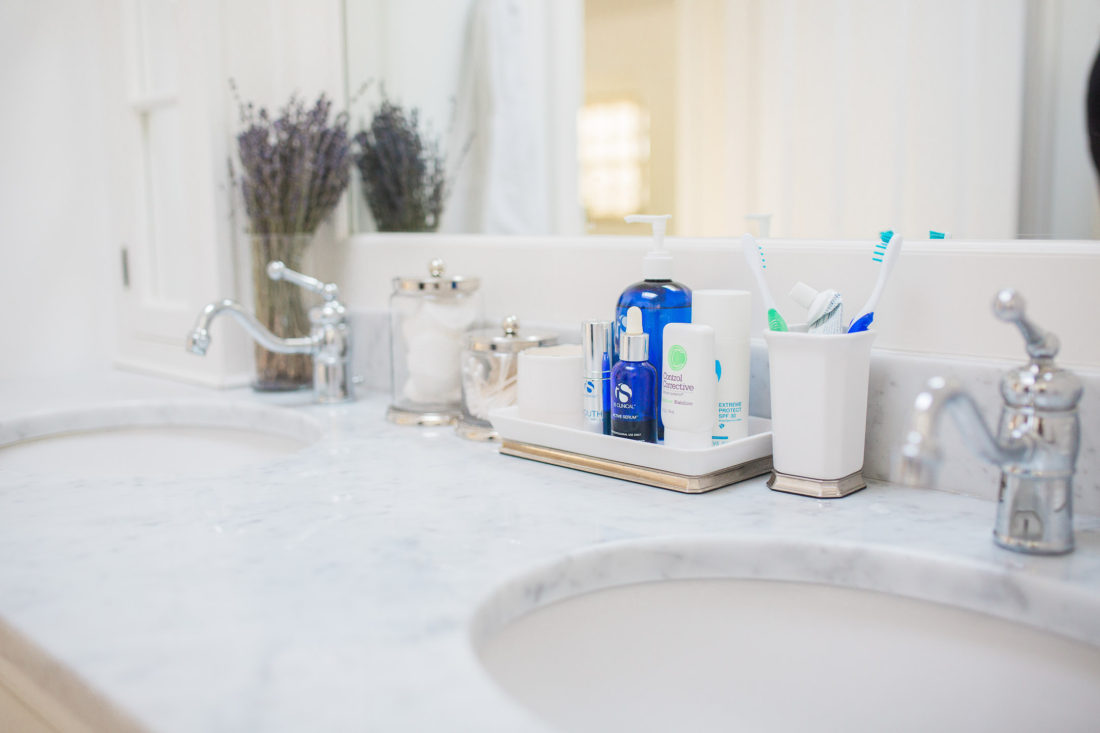 Shop The Post…
Photographs by Stephanie Elliott Photography